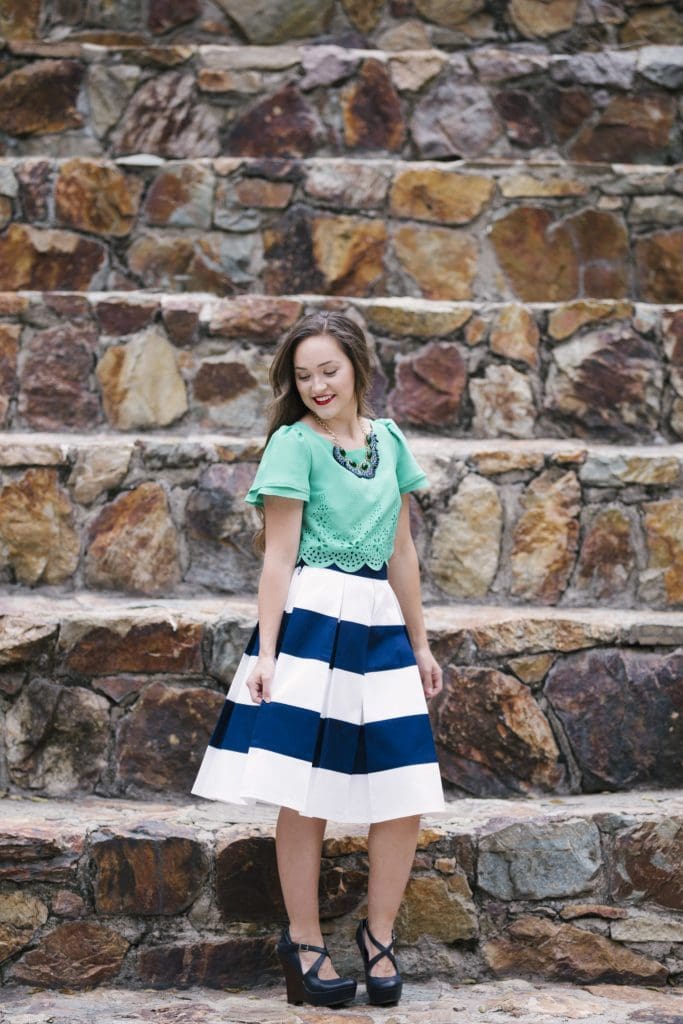 I've been dreaming up this blue and white striped and pleated skirt for longer than I care to admit. I believe my obsession with striped skirts started back in college and somehow I'm just now getting around to making that dream a reality. While I was sifting through the McCalls pattern book at Joann's I came across M6706 and it was as if fate was staring me right in the face. I instantly forgot what I had originally gone to Joann's to purchase and ended up with this pattern and fabric. I'm slightly embarrassed to admit this isn't the first time I've been woefully guilty of veering off of my intended course on a  trip to Joann's. Actually, I'm still not positive what exactly I was supposed to pick up on that trip, but I'm sure I can't be the only one guilty of this!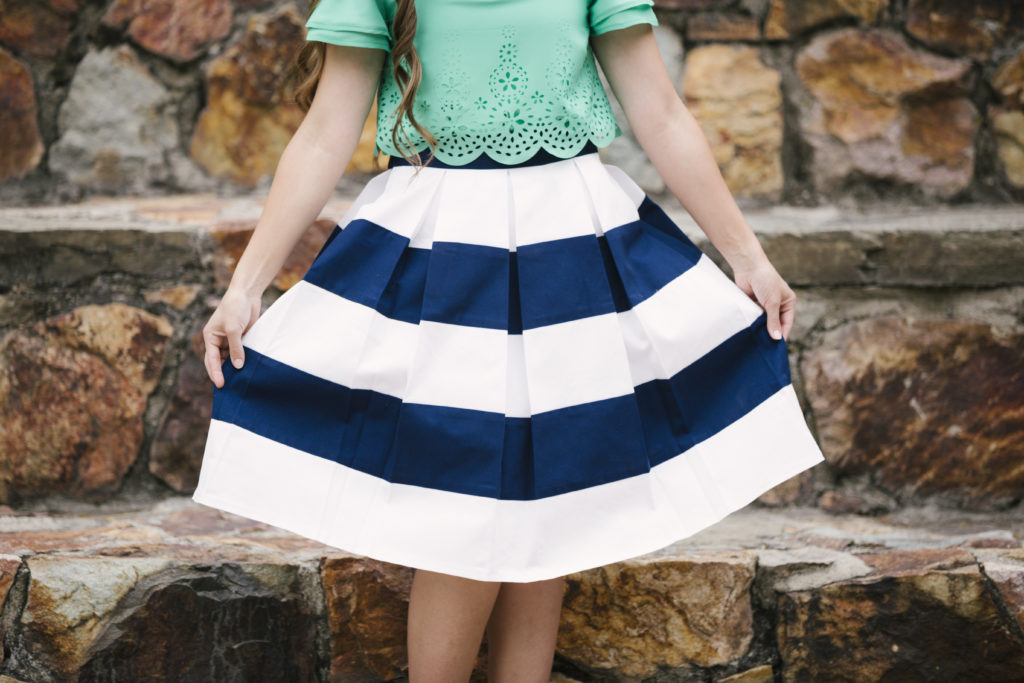 This pattern does all the hard work for you by cutting up the pattern into pieces for the stripes with the seam allowance included. My waist measures 28″ and I chose to make the size 12. The pattern put me in the size 14 based off of my measurements but I knew with such a full skirt I would really want a tight fit around the waist to add some definition. I chose to make the waistband out of the blue fabric because the darker fabric would be more slimming for a waistband. For fabric, I used two lightweight twills from Joann Fabrics.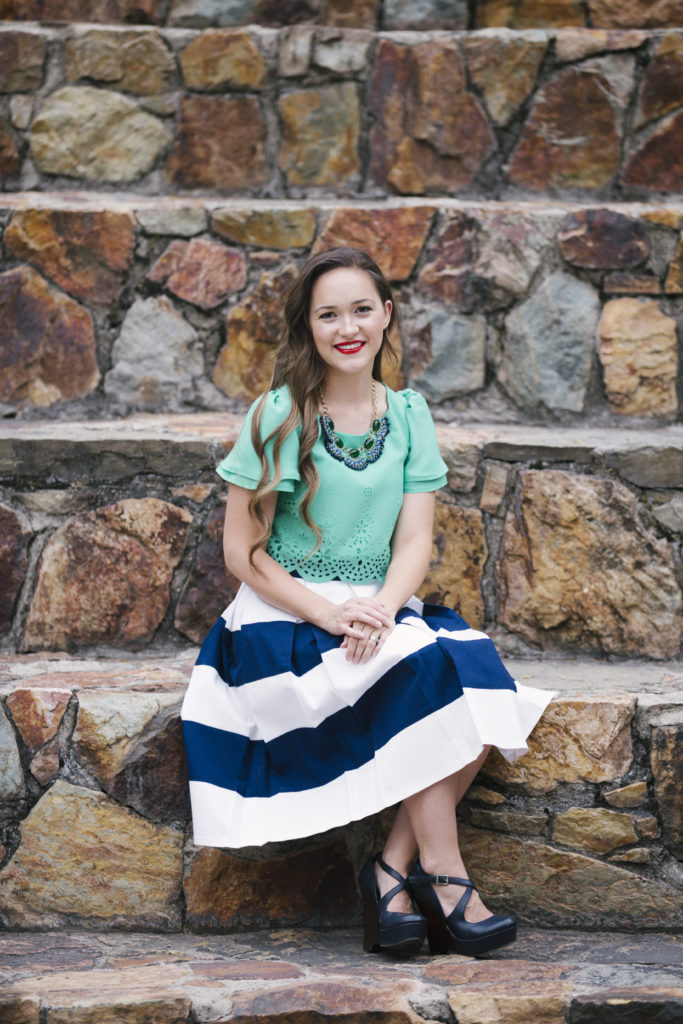 My white fabric had a bit of stretch which caused some puckering along the way. If you plan on making this skirt try to buy two fabrics with very similar stretch so you don't end up with any puckering. The rest is pretty straightforward. The instructions on this pattern are thorough and made it quite easy. I think cutting all the stripes was the most labor-intensive part of the whole sew, but it was most definitely worth the extra work!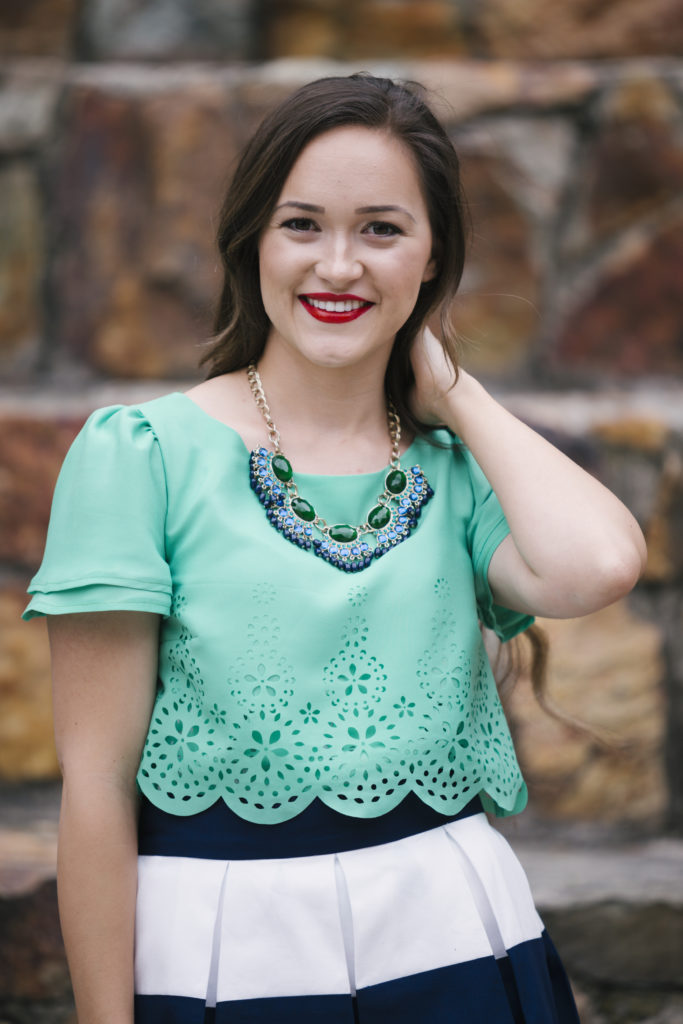 Can we stop and talk about this top for just a minute? First of all, I've been hoarding this fabric for a few years. I believe I picked it up on a shopping trip in LA at the fabric district. I'm still slightly depressed at how far away from the Fabric District I now live after our move from California. Luckily, but I've been talking to a few local sewing friends and I believe we will be remedying my predicament soon enough. Can you say Girls Trip? Ahhh I'm so excited!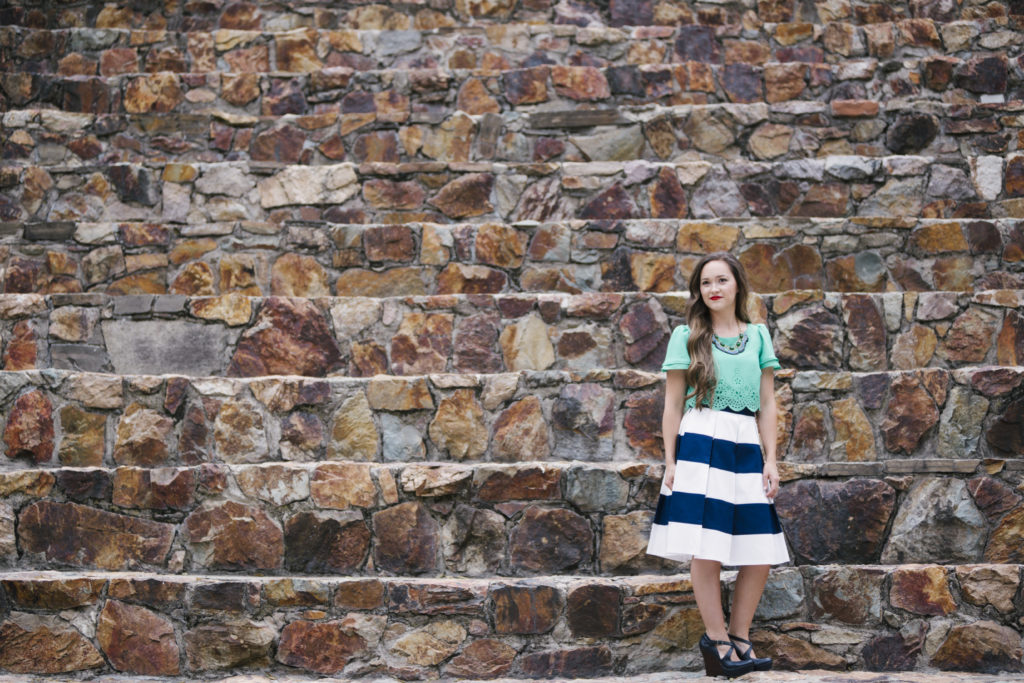 I used Simplicity 1693 as the base for this faux crop top. Did I trick you into thinking it was a real crop top? It has two separate layers so I can tuck the bottom layer into the skirt for a little bit of modesty (having a 1, 2, and 3 year old doesn't lend kindly to wearing a real crop top) while still having the fun illusion of an actual crop top. I omitted the bias tape at the neckline in exchange for self-lining the top. I also added a double sleeve for a bit of interest. I sewed a size 10 in this pattern. My bust measures about 34 inches which put me in the size 12, but after looking at the finished measurements I decided I'd rather a more fitted look. I think the next time I sew this pattern I will probably adjust the bust darts upwards just a bit for a better fit.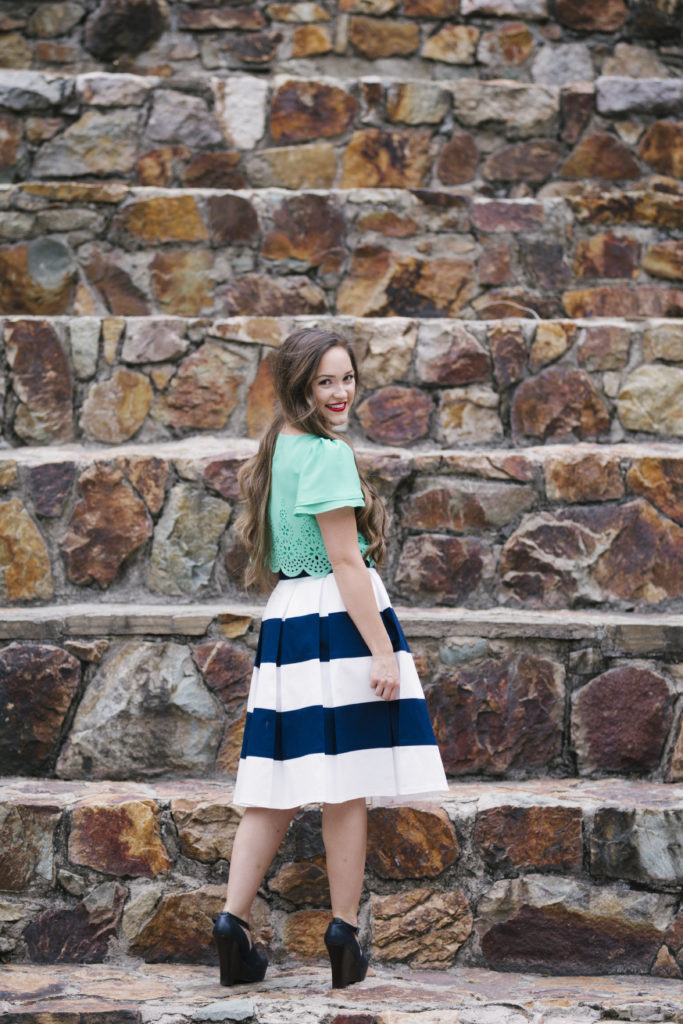 It's been a few years since I've sewn a "Big 4 Pattern" and I know that a lot of PDF Pattern seamstresses are woefully afraid of getting anywhere near a paper pattern. I think the most important thing is to pay attention to the finished measurements. This plays a huge part in determining which size to make. I never go strictly by my measurements and instead always look at the finished measurements to get a better idea of what the fit on each pattern is going to be like.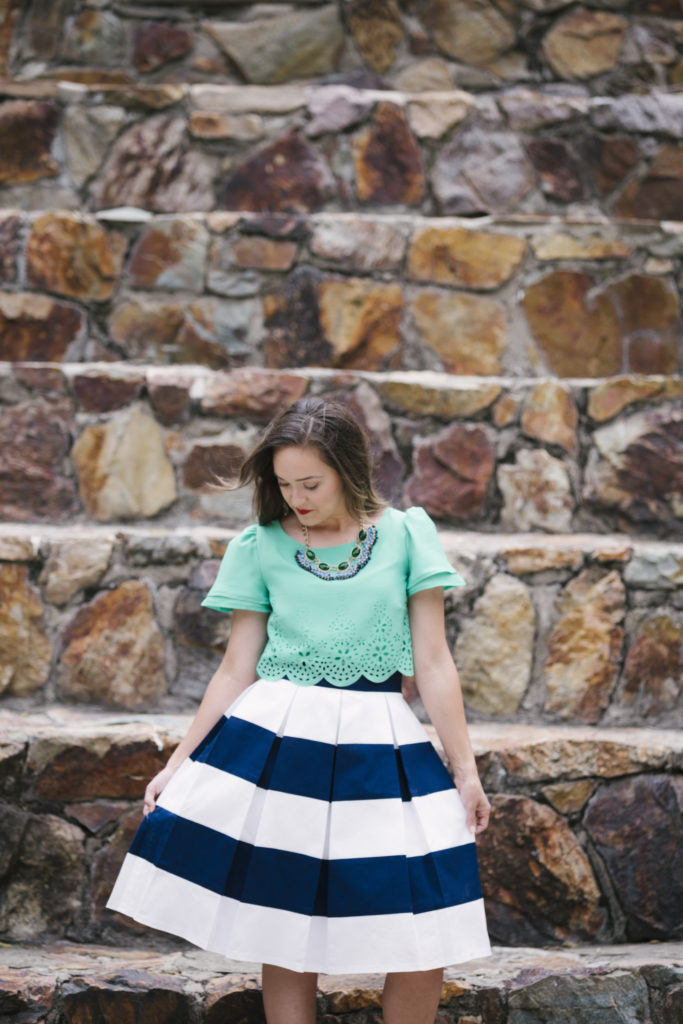 I'm really happy with the way this outfit turned out. I think it perfectly captures my sense of style and I will definitely be making each pattern again in the future. What do you think of these patterns? Would you give them a try?
Simplicity 1693 and  M6706