Learn How to Create Stunning Large Paper Flowers from Cardstock Using FREE SVG Files.
Cut them by hand or with a Smart Cutting Machine. I'll teach you everything from creating a flower center to making a sturdy base to hang the flowers from.
This large paper flowers tutorial is a sponsored post written on behalf of JOANN. All thoughts and opinions are my own.
Paper flowers make a jaw-dropping statement at events, in home decor, and they are perfect for decorating a nursery! Easily create them out of card stock and add a pop of color to any room.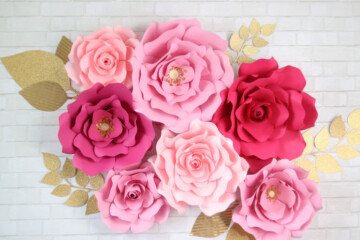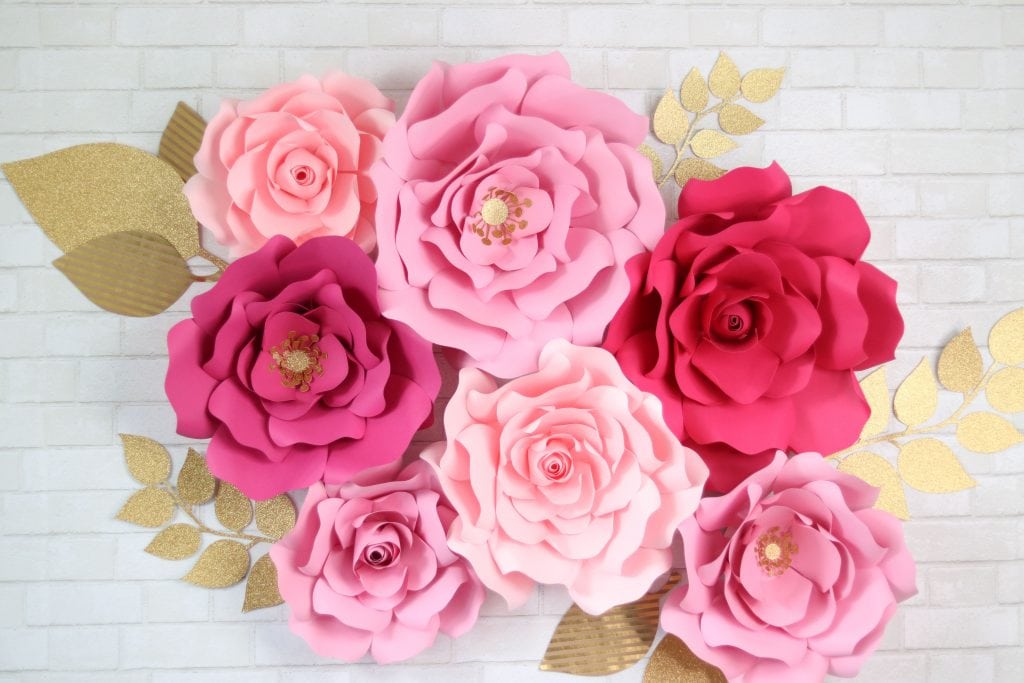 After hundreds of requests over the past few months, I'm finally sharing my Giant Paper Flower Tutorial. These large paper flowers are SO fun to make and they are surprisingly easy! With just a few materials you can create one-of-a-kind party decor on a budget!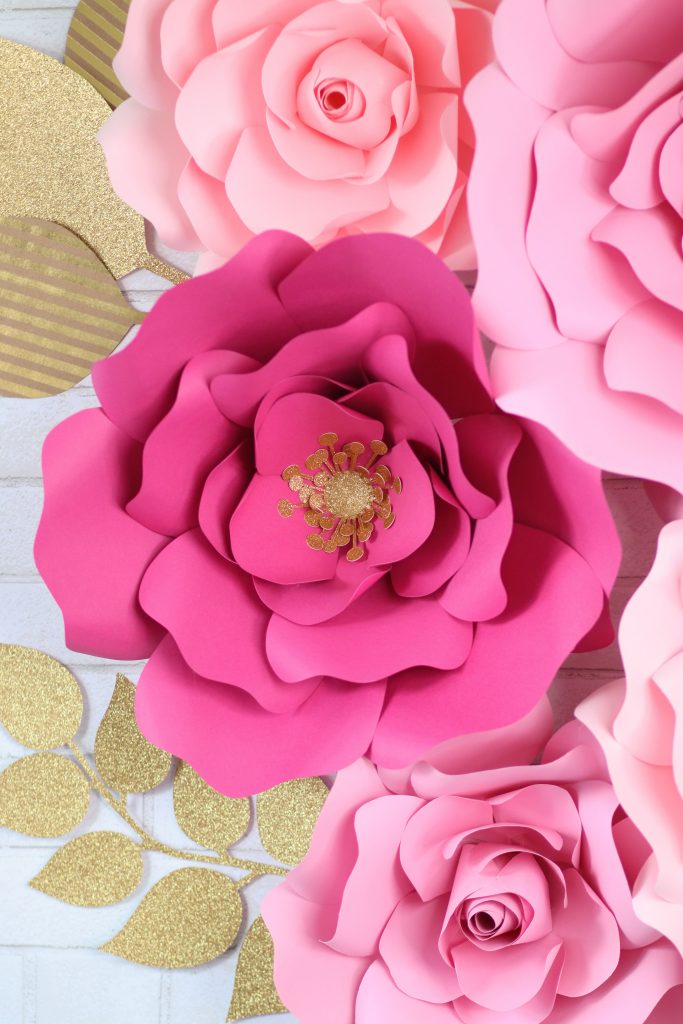 First, let's talk about paper for this project! It's important to use the right kind of paper, so you get great results! I use Bazzill Cardstock from JOANN for all of my flowers.
You can purchase it online in a 25 pack or in person by the piece. I'd recommend ordering it online by the package to guarantee that you end up with enough of each color for each flower. I like to watch for sales on paper and stock up during the sale!
For this project, I recommend using 65-80lb cardstock. If you go any heavier than 80lb the paper won't curl smoothly.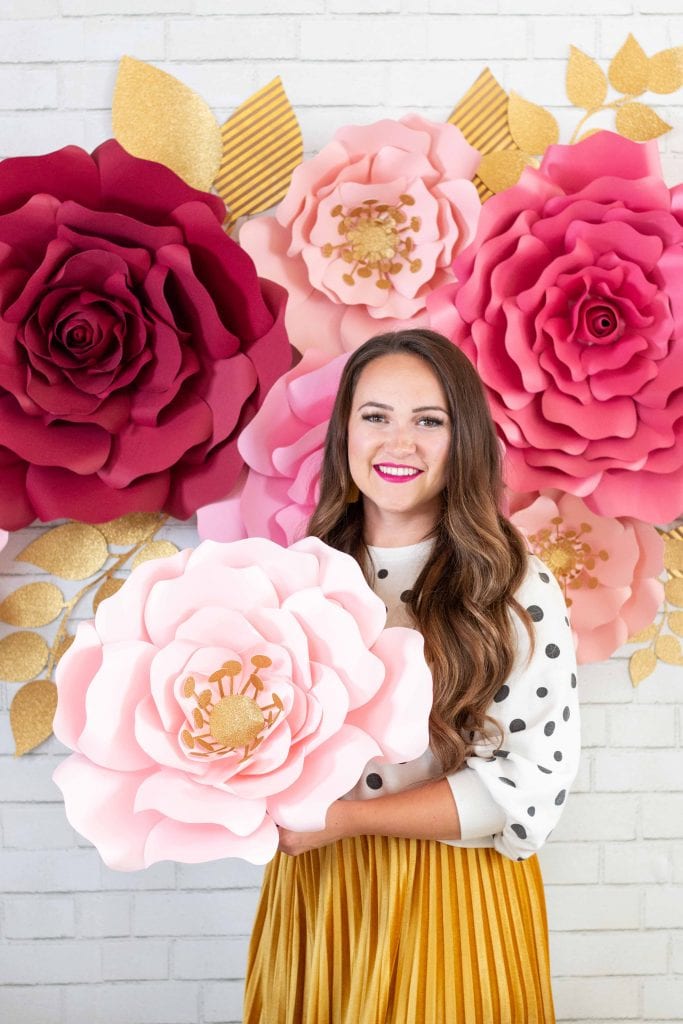 You'll need about 20 pages for a large flower. I like to cut as many petals as possible from each page to save on waste. If you're using a Cricut, take a minute to rearrange the images on the mats so that you can fit multiple petals to each mat.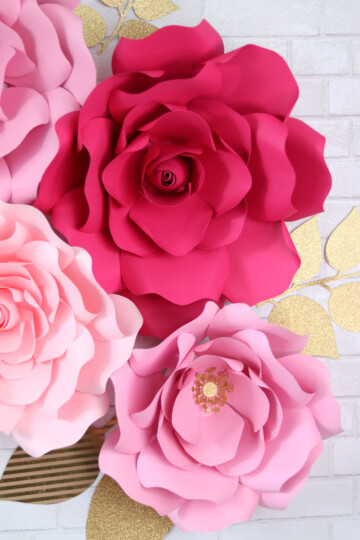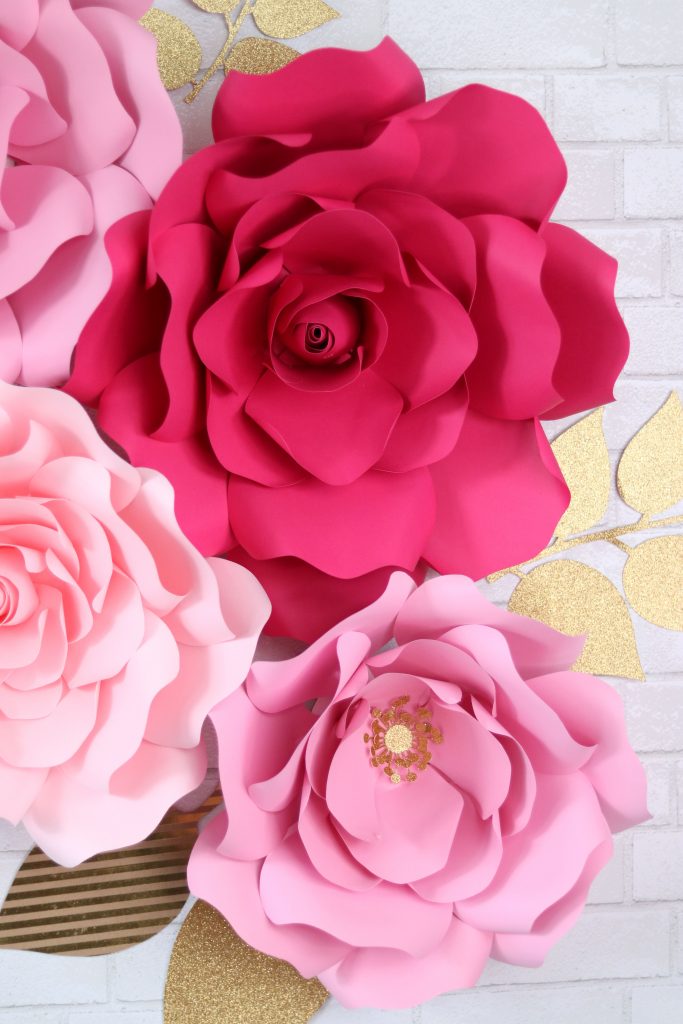 Supplies Needed for your Large Paper Flowers:
Let's get started and Make our Large Paper Flowers!
Begin by downloading the FREE PDF File HERE.
If you also want the SVG file, you can get it FREE HERE.
You can upload the SVG files to your smart cutting machine or download the PDF, print it off and use it as a guide to hand cut the flowers.
In this tutorial, I used a combination of cutting flowers by hand and cutting them with my Cricut machine.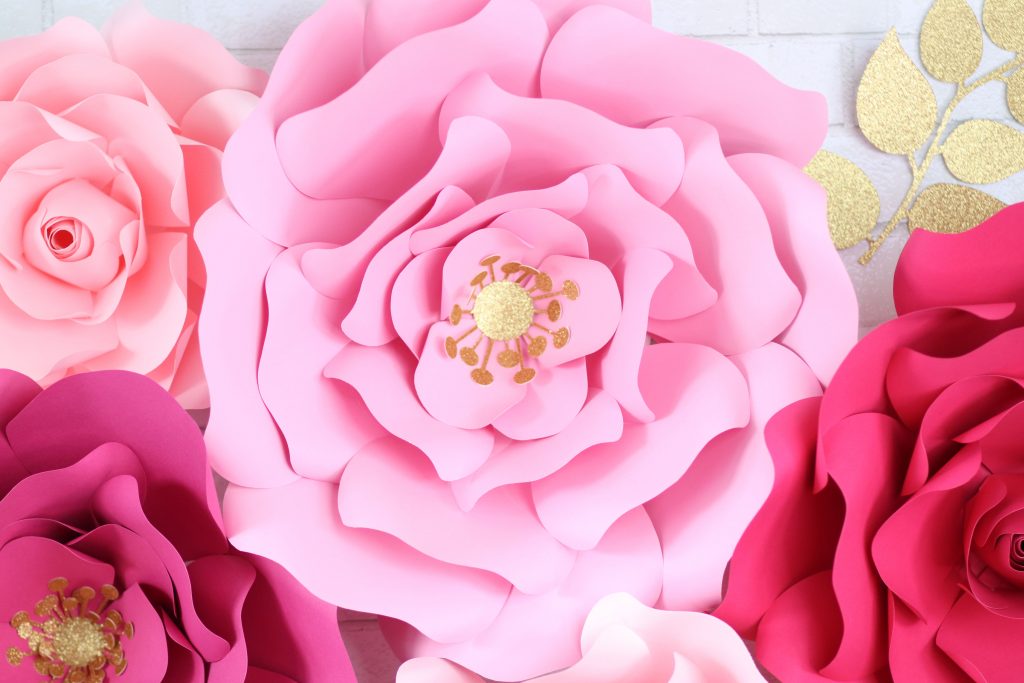 There are benefits to both methods. With the Cricut machine, you get perfectly rounded edges and it does an amazing job cutting the more intricate leaves. The downside is it takes a bit of time to load and unload the mats, but the results are perfectly cut petals and leaves.
Cutting by hand allows you to cut multiple sheets at the same time which saves time, but the results are the edges of the flowers are a bit more jagged. It's up to you which method you use!
If you are using a Cricut, upload all of the SVG files to Design Space. There's a variety of different sizes of petals and leaves. You can use them as is or you can resize them.
How to Construct a Large Paper Flower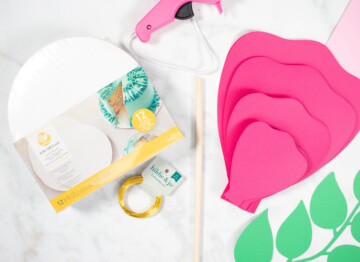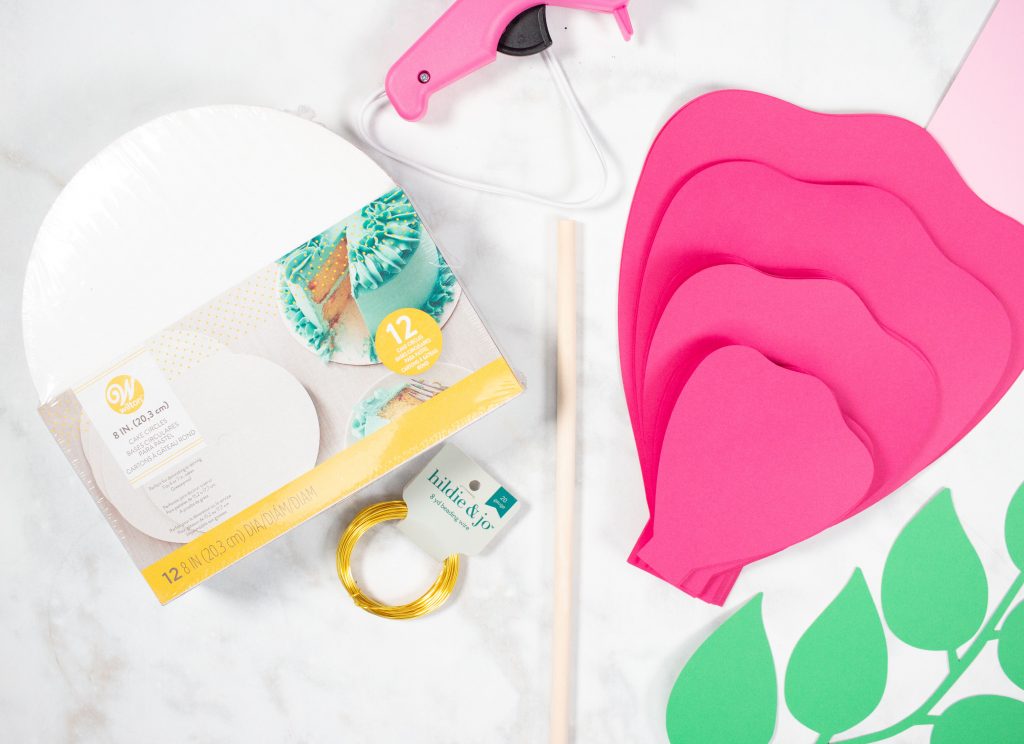 Cut Out your Large Paper Flower Petals
Begin by cutting out all of the petals for your flowers.
To create a large rose with a closed center use the following cutting guide.
Small - 8 Petals
Medium - 8 Petals
Large - 5-7 Petals
X-Large - 8 Petals
For a medium sized rose, skip the X-Large petals.
I always like to cut a few extra petals just in case one gets damaged while you are creating the flower.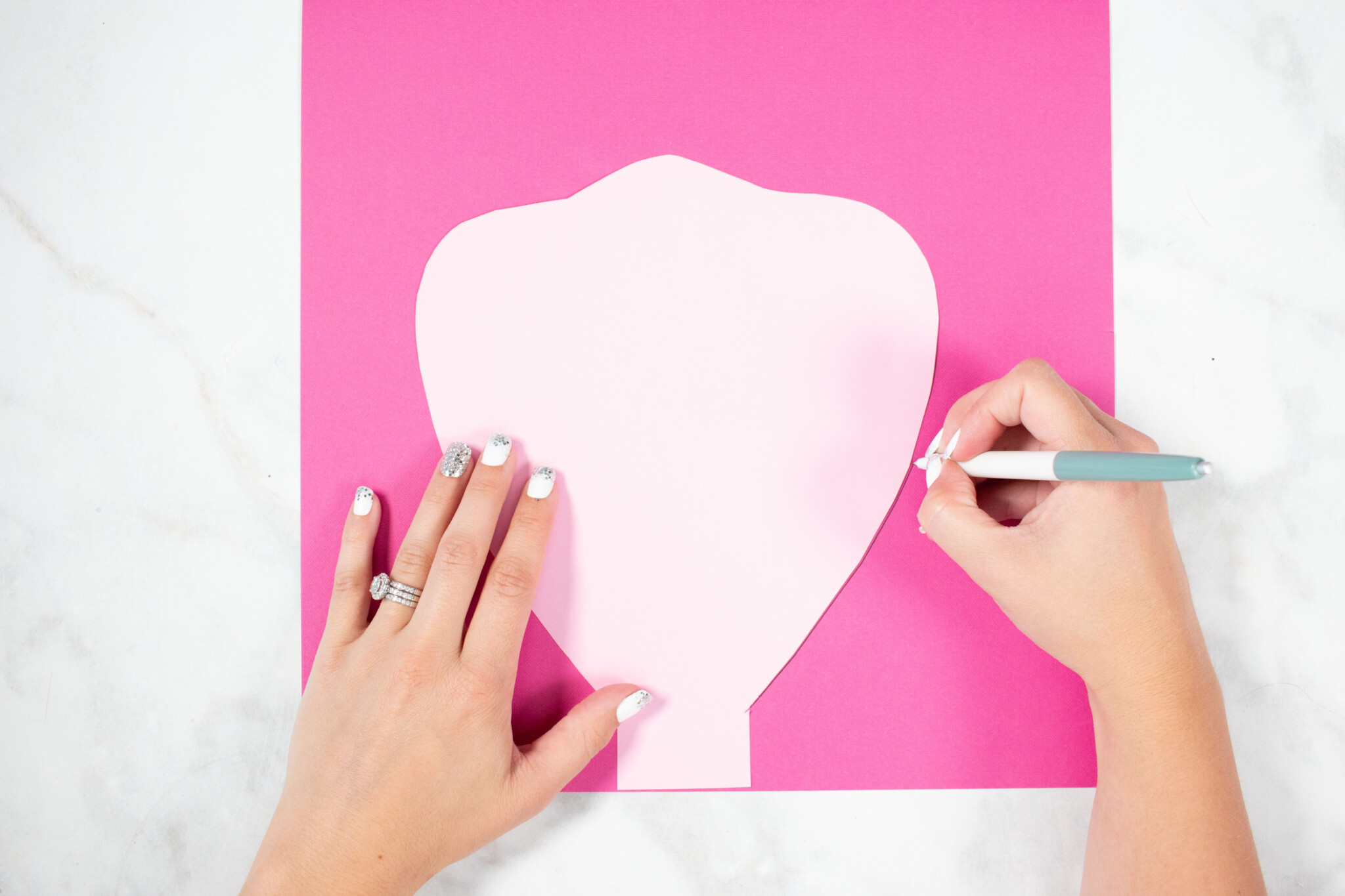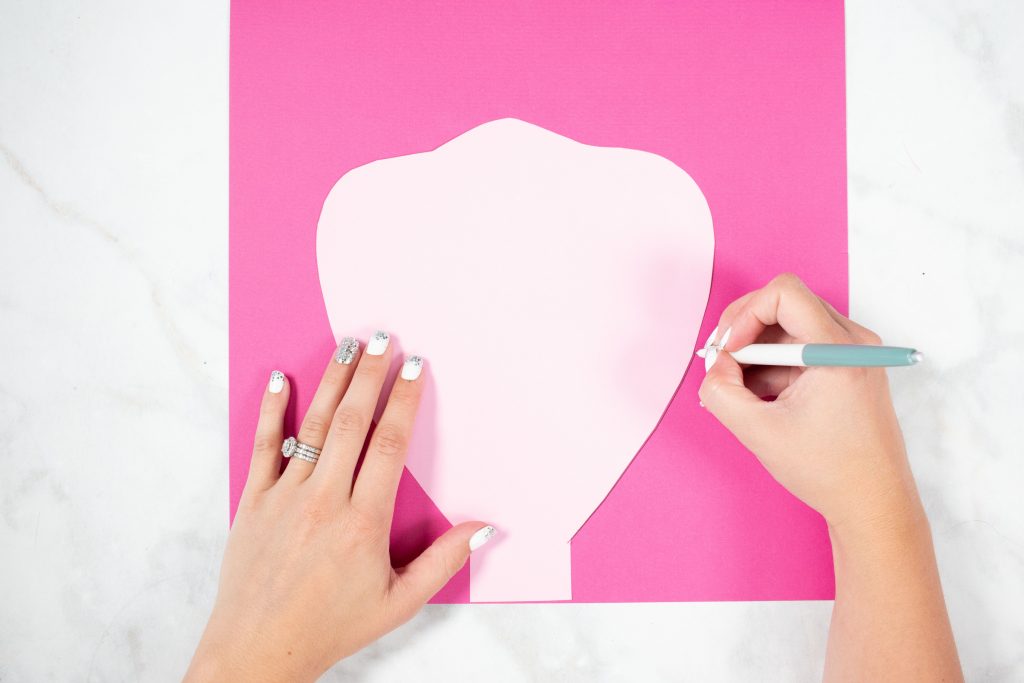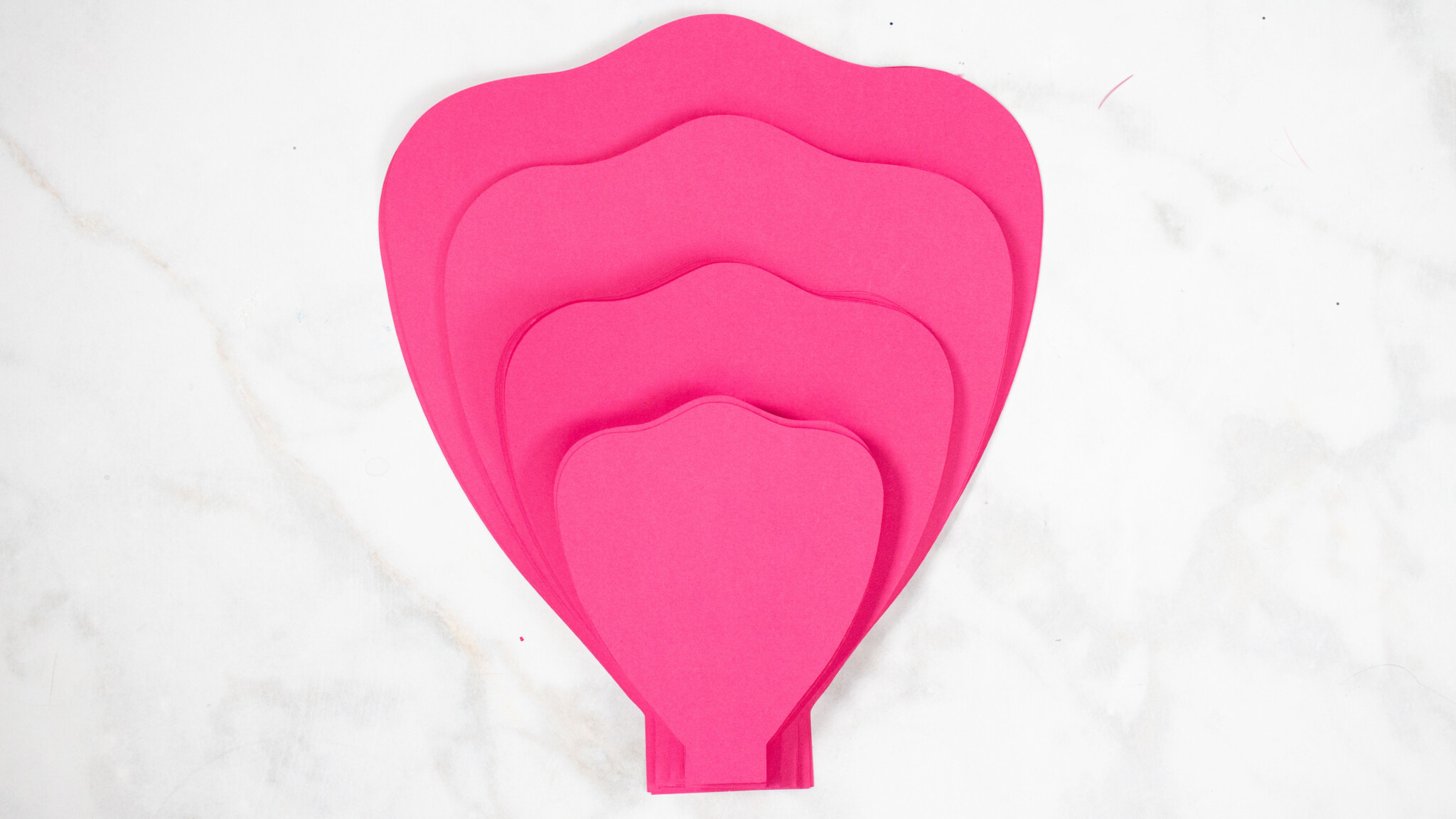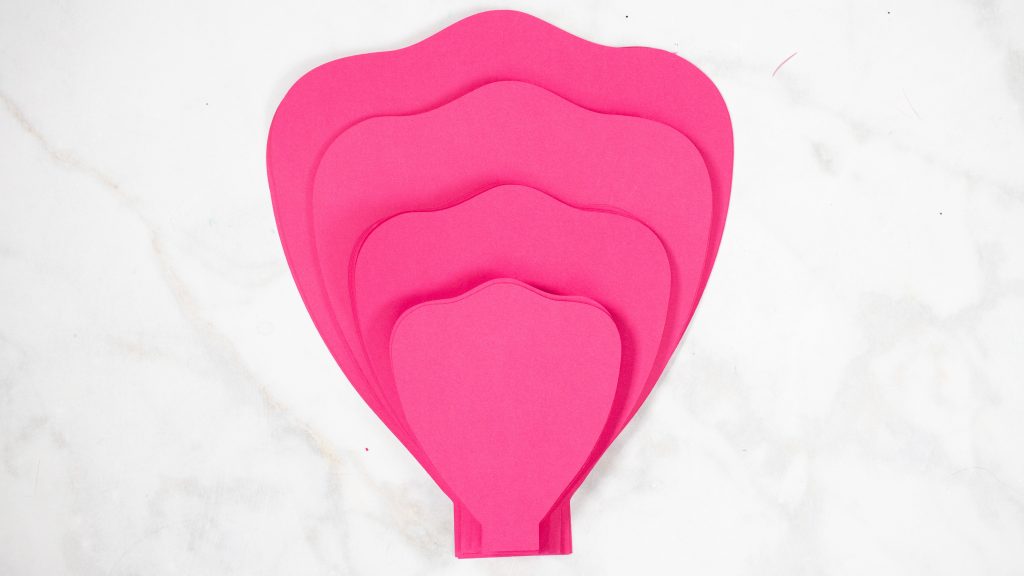 Create 3-D Petals for your Large Paper Flowers
Using a wooden dowel or the end of a spatula, curl the edges of the flower petals to give them a realistic shape. You can do this with several petals stacked at once.
Repeat until all of the petals have been shaped.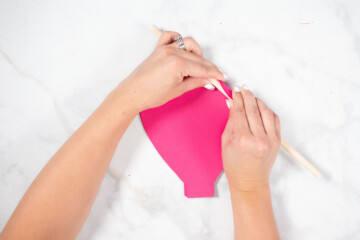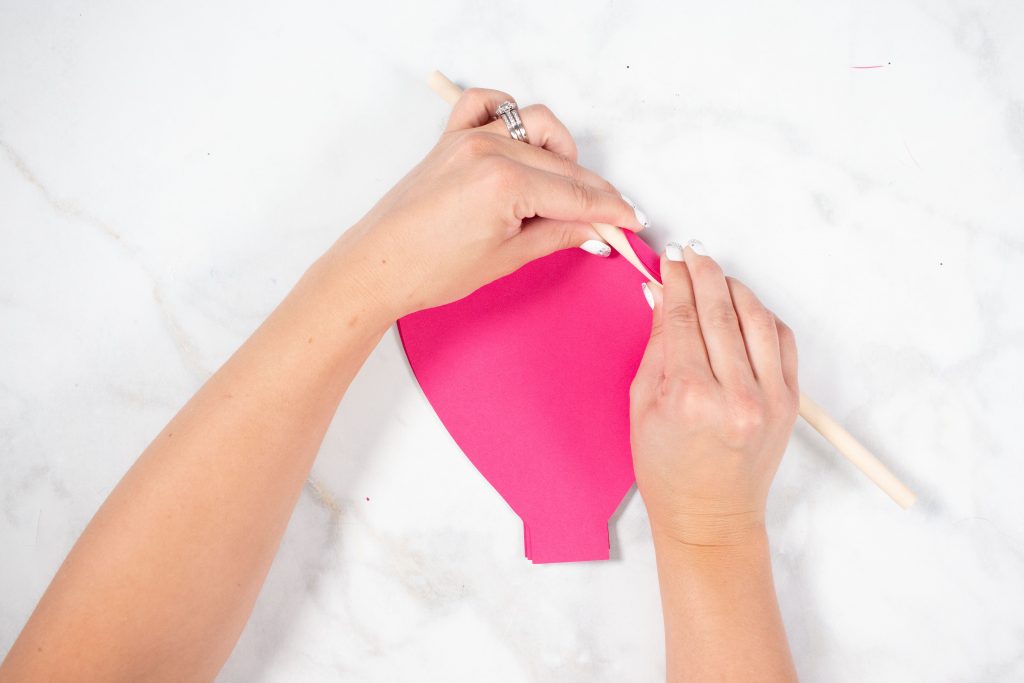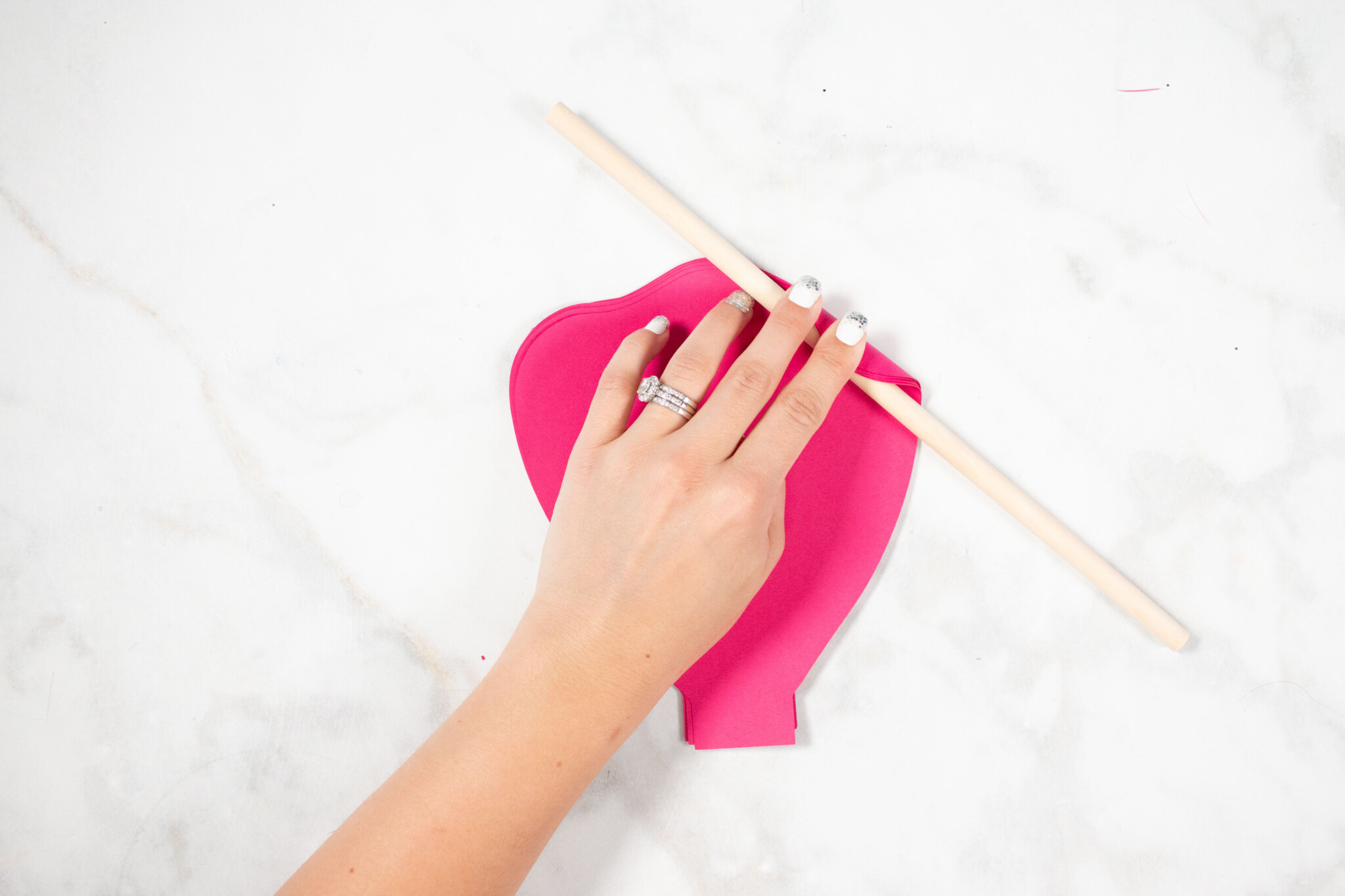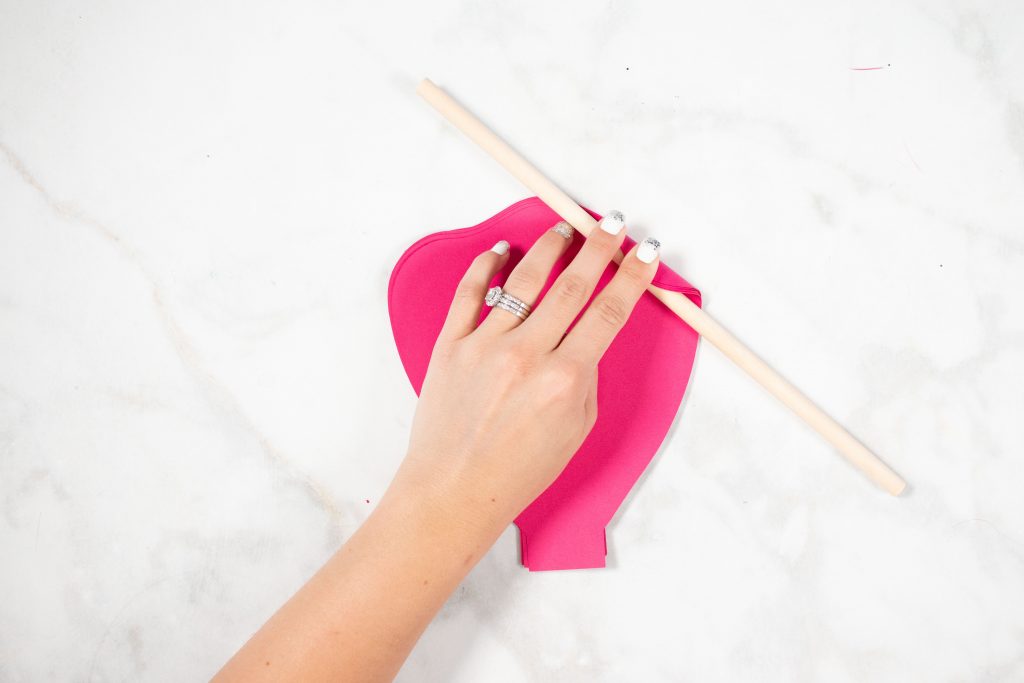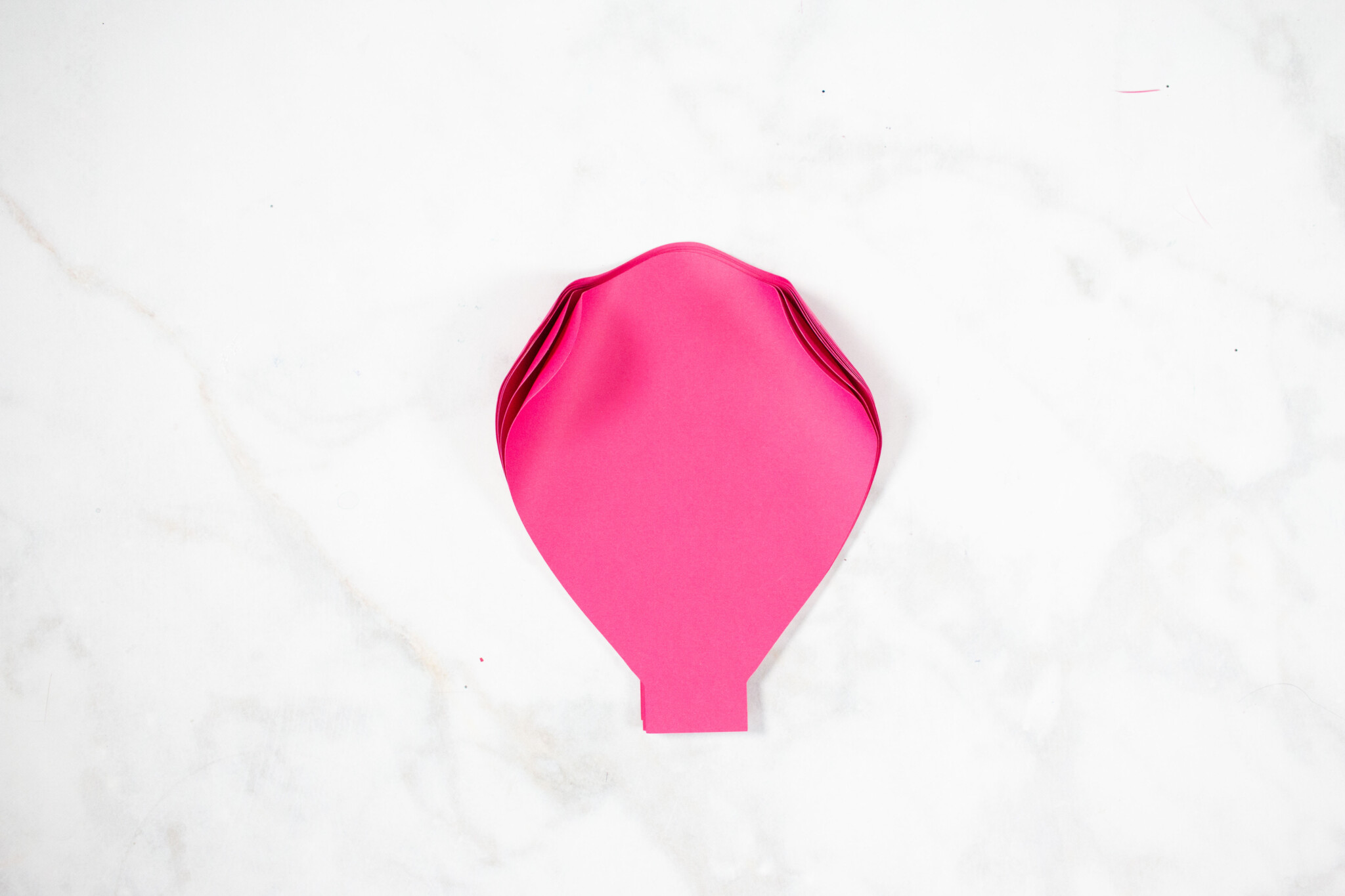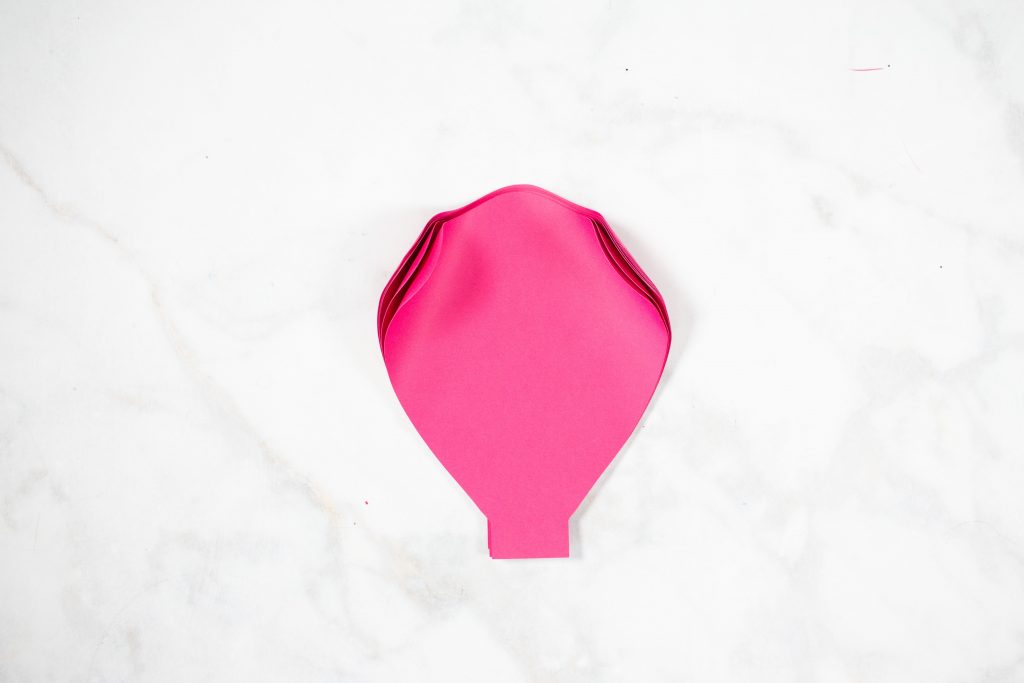 Cut a slit into the bottom of the petals on the medium, large and x-large petals about 2 inches deep.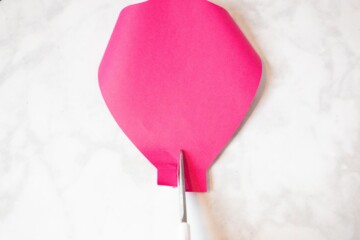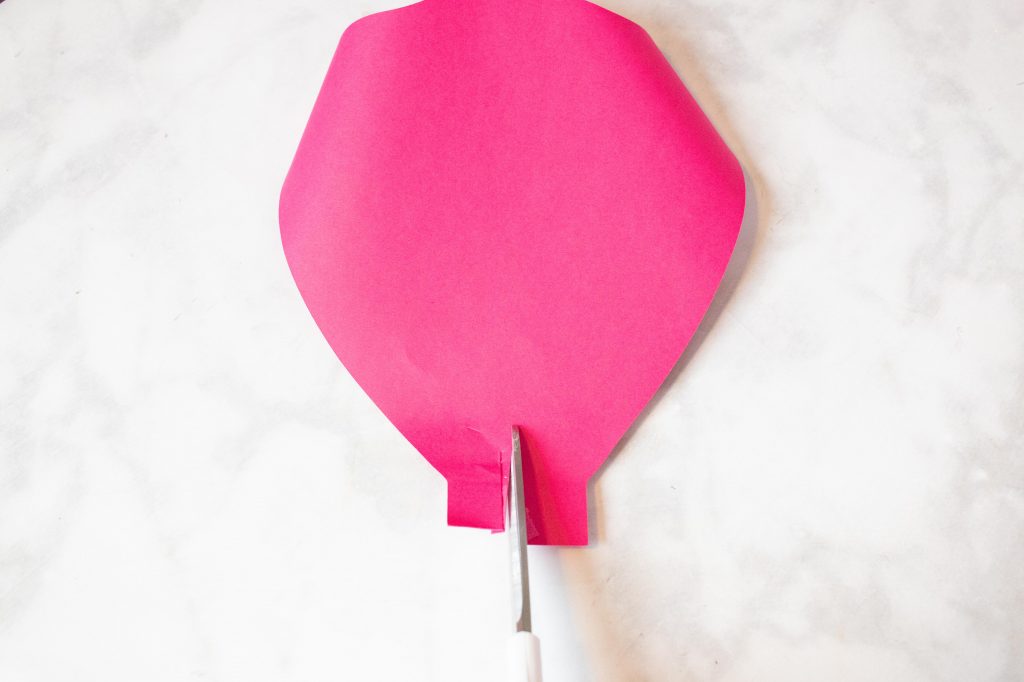 Add a drop of hot glue to one side and overlap the slits. Hold the paper in place until the hot glue cools.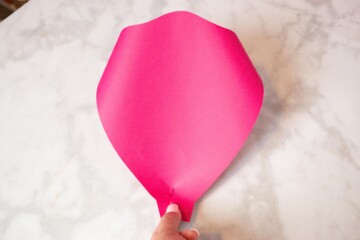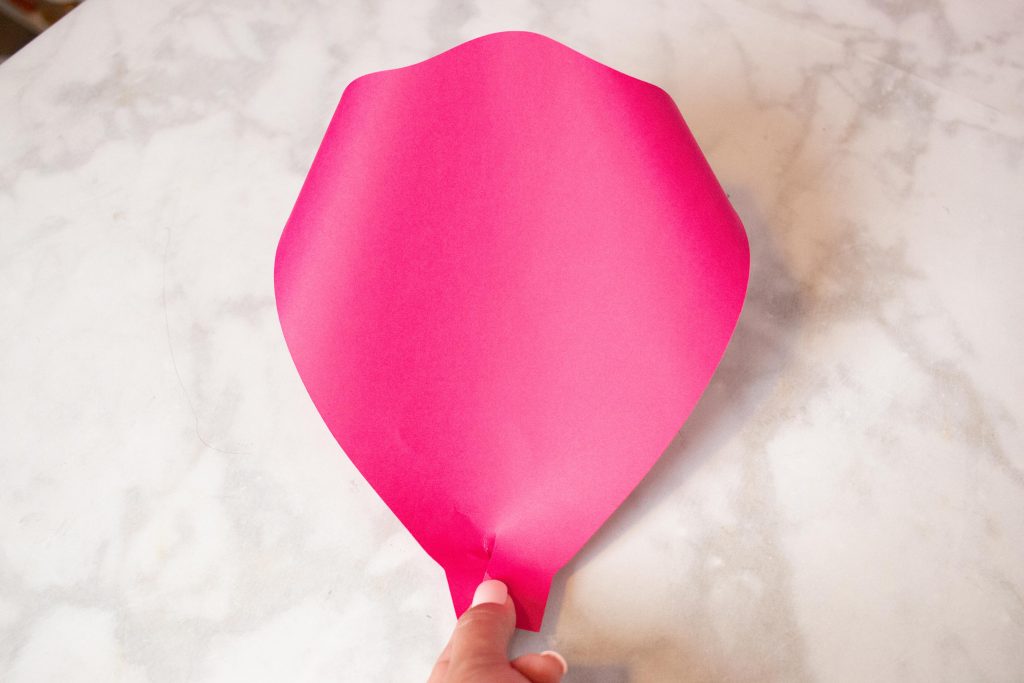 The Medium and Large petals should have their curved edges bending backward while the medium sized petals should bend forwards. This will help to create a more realistic looking flower.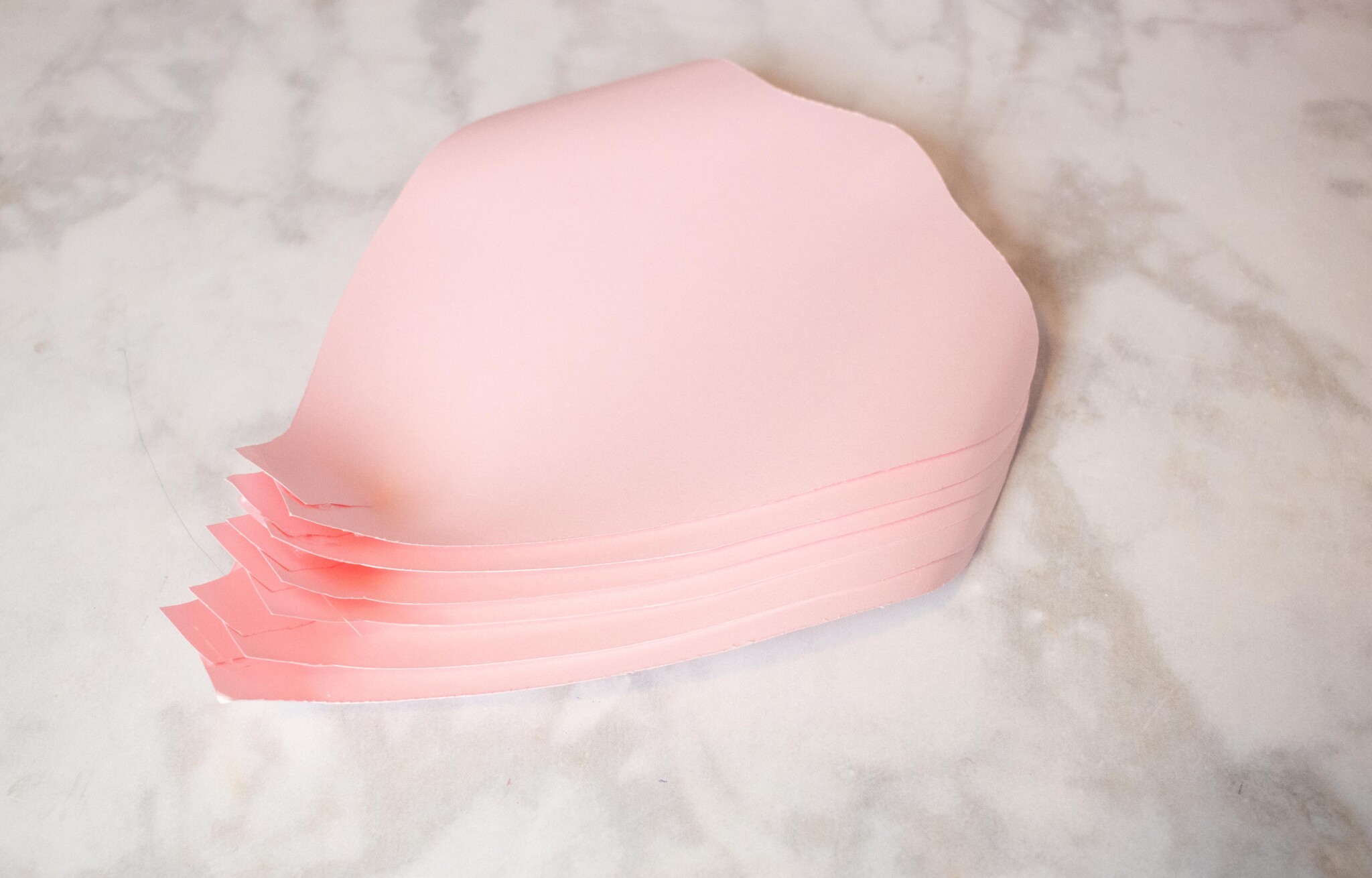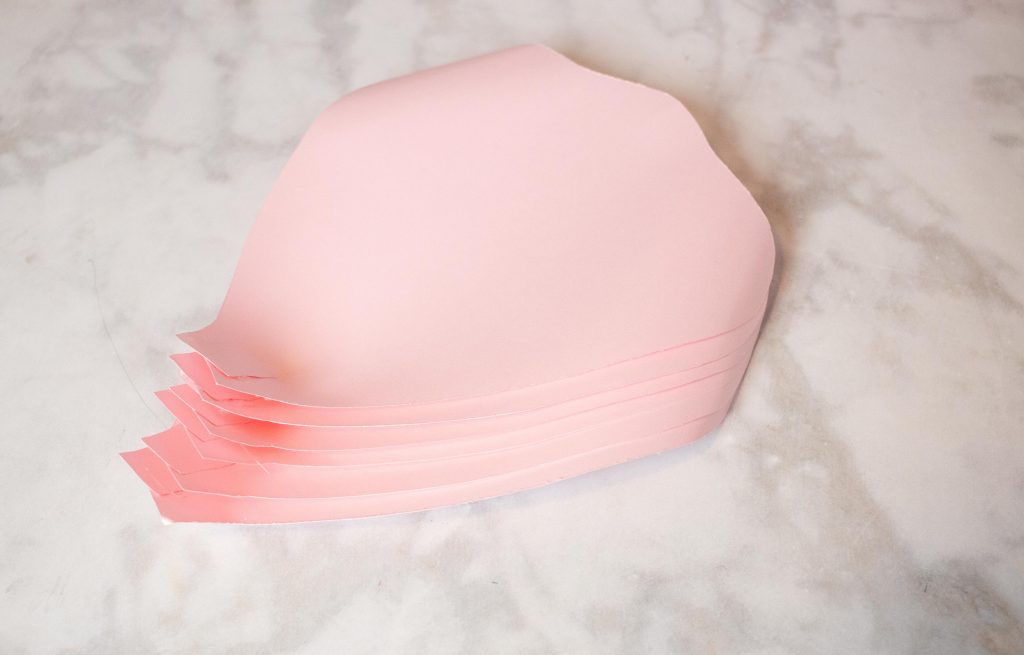 Assemble your Large Paper Flowers
Glue two small petals together with ends overlapping slightly. Add two more petals to create a T.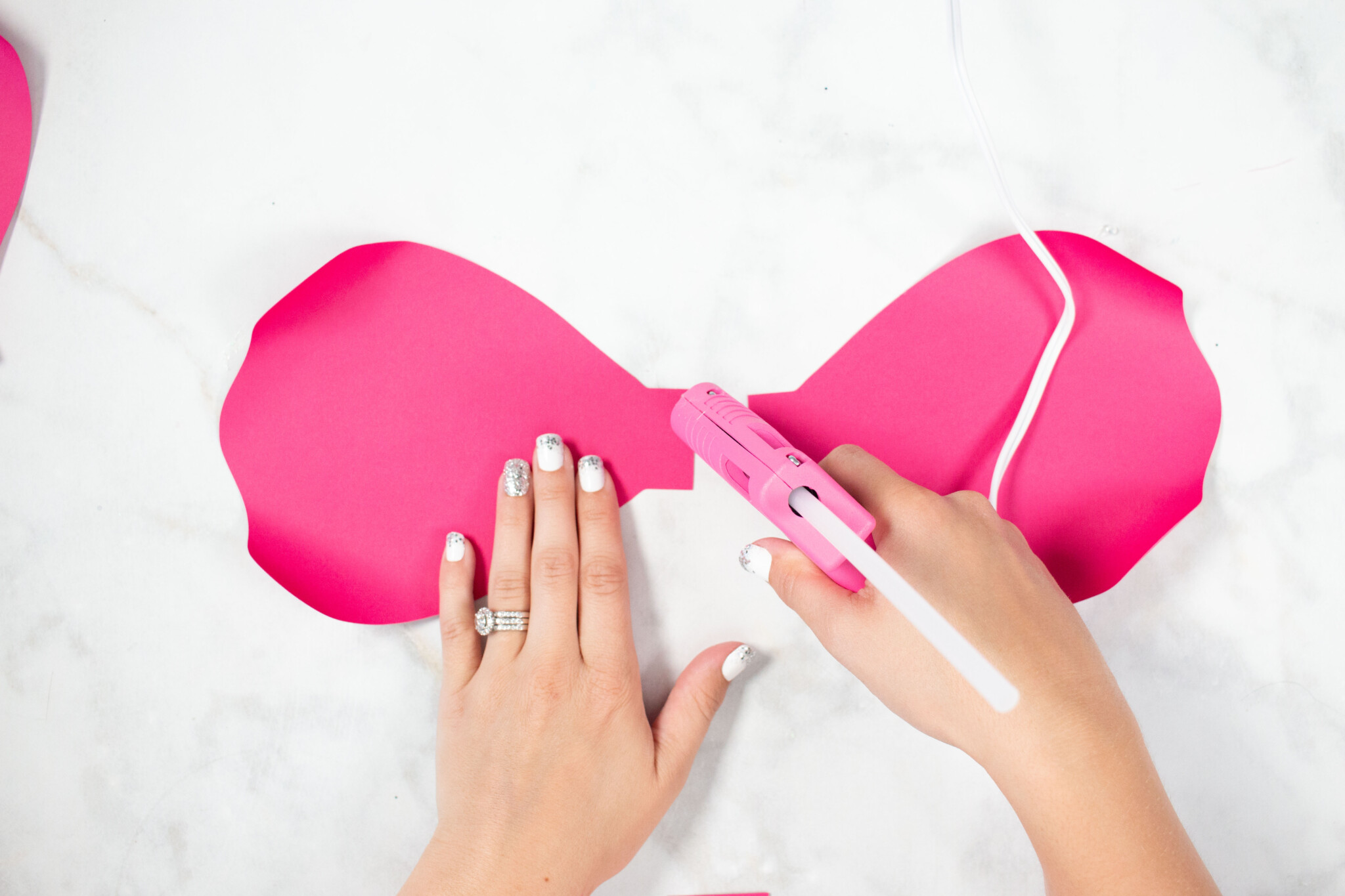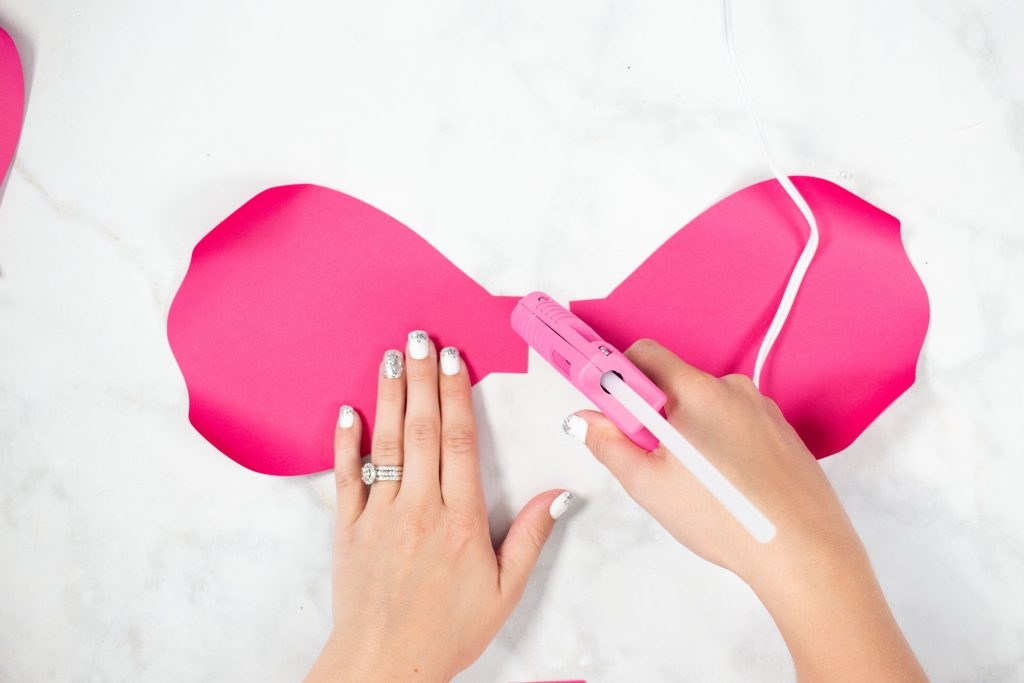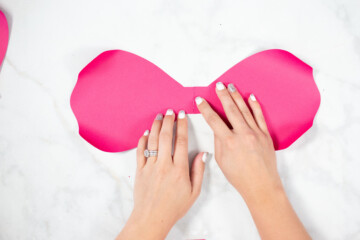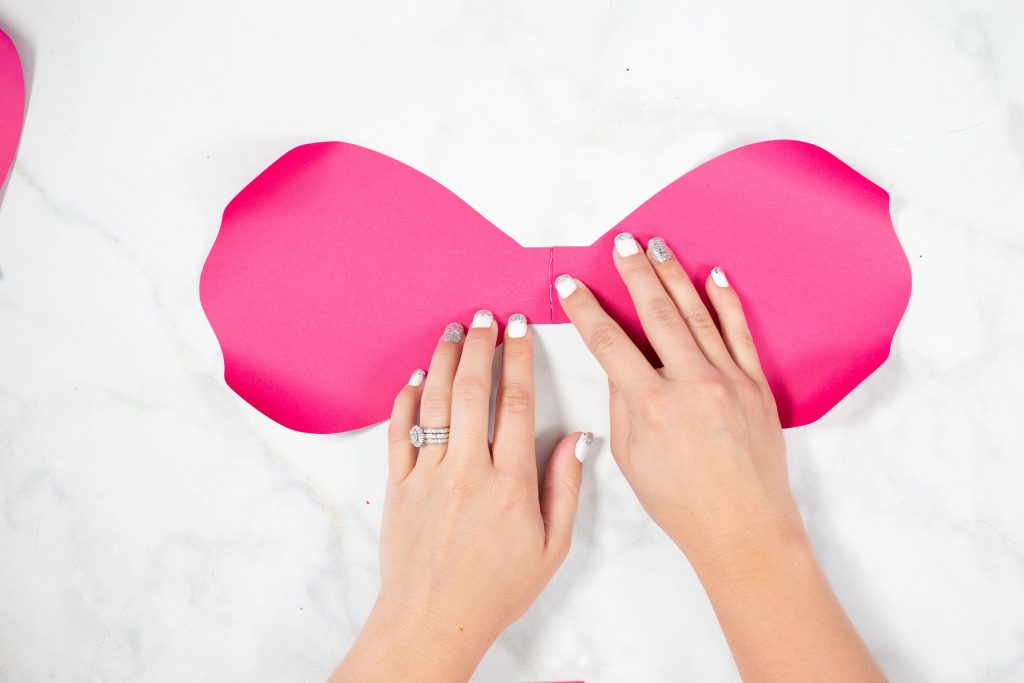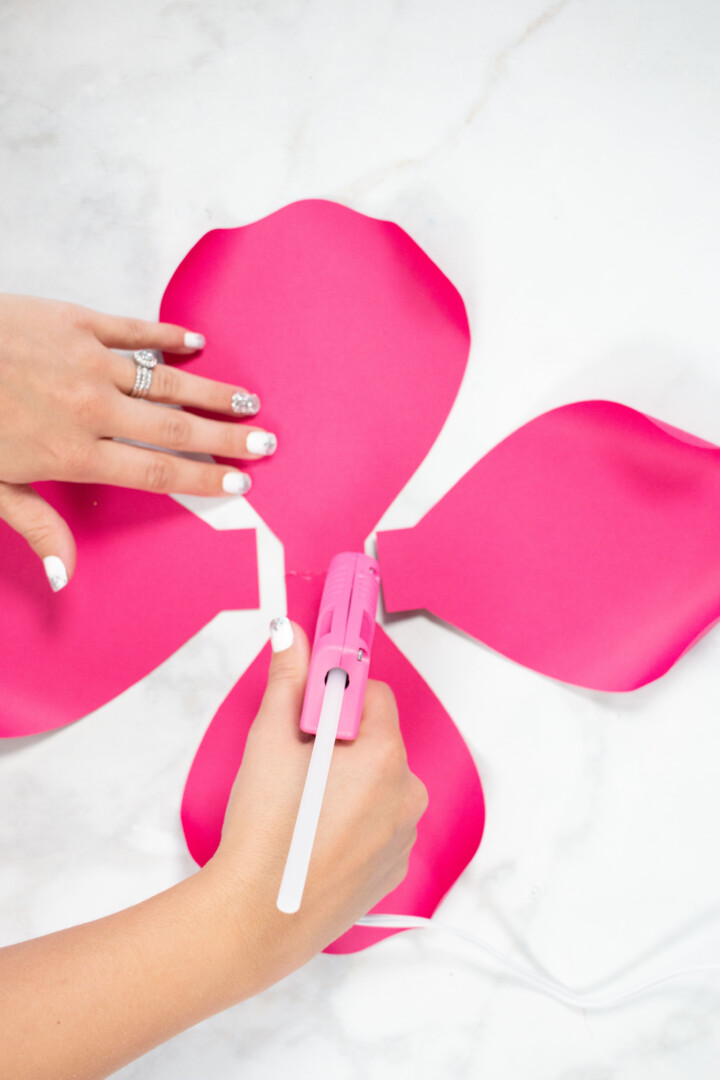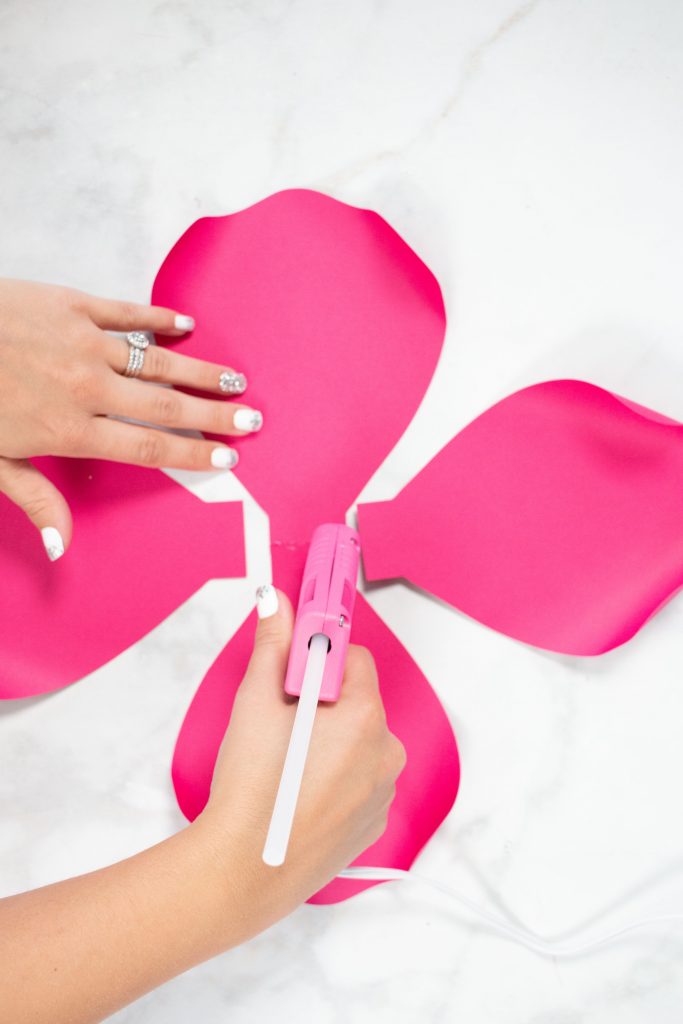 Carefully lift one petal upwards and curl it inwards onto itself. Place a dot of hot glue on the leaf to secure the leaf in place. *You can see this step deomonstrated more clearly in the video tutorial.
Continue curling each petal around the center petal to create a rose bud.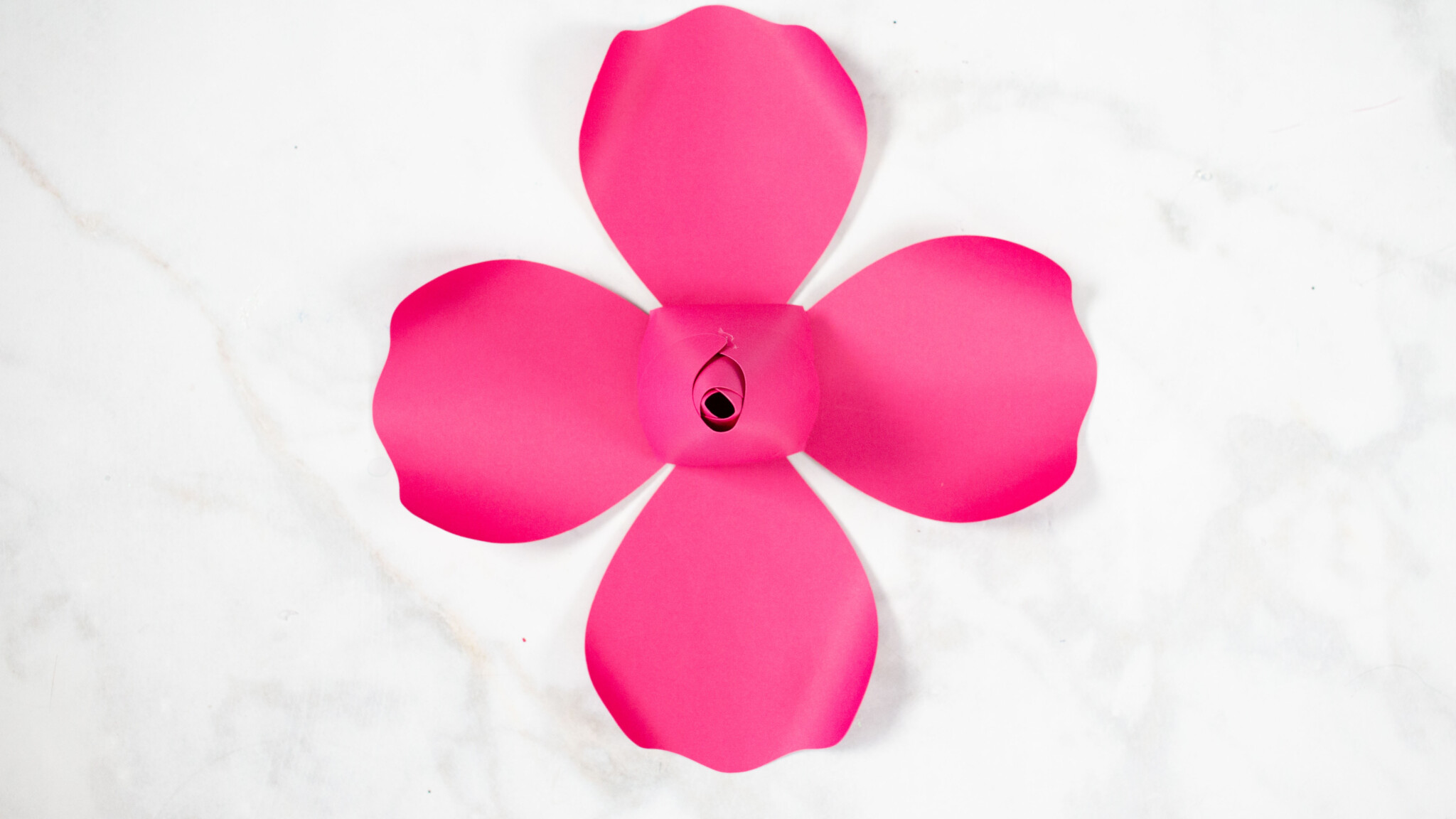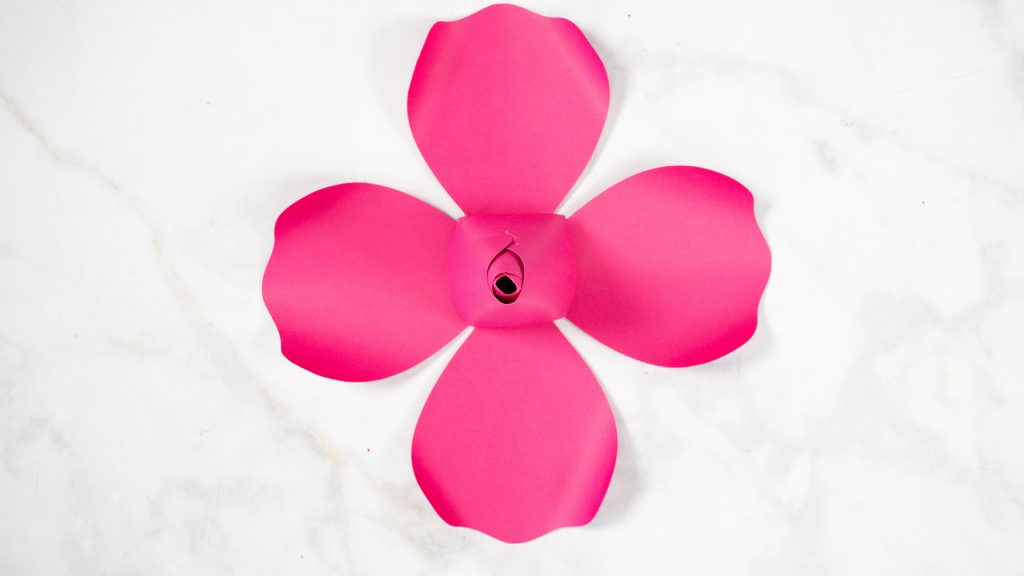 With the other 4 petals create a slightly larger T by connecting just the ends instead of overlapping them.
Place the rosebud in the center of the T and continue making the rose bud. Each petal should be a slightly more open than the previous petal.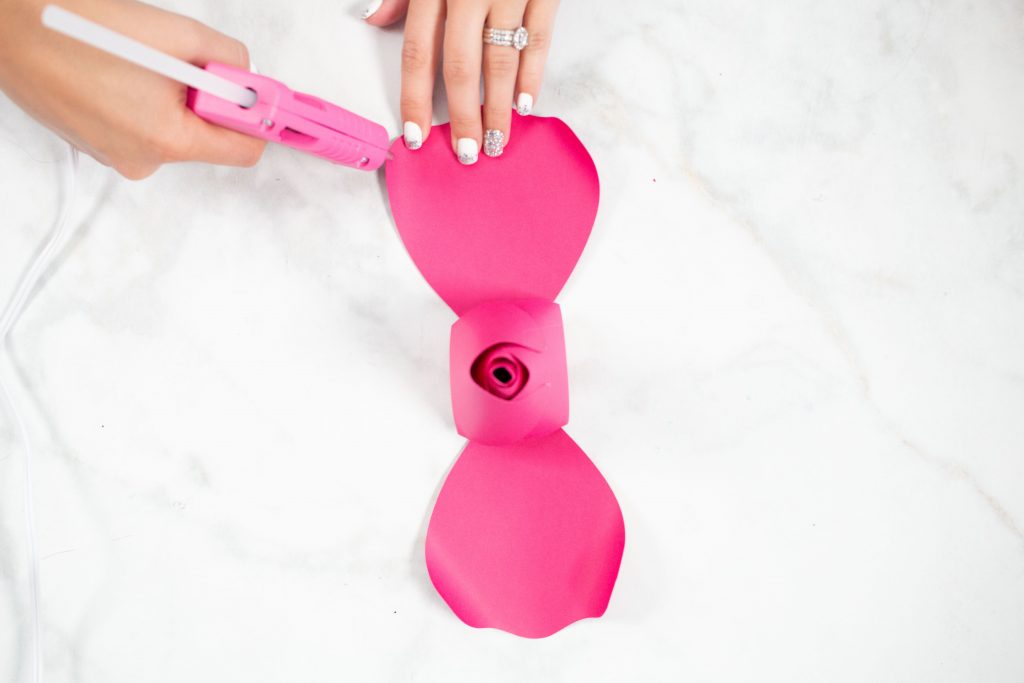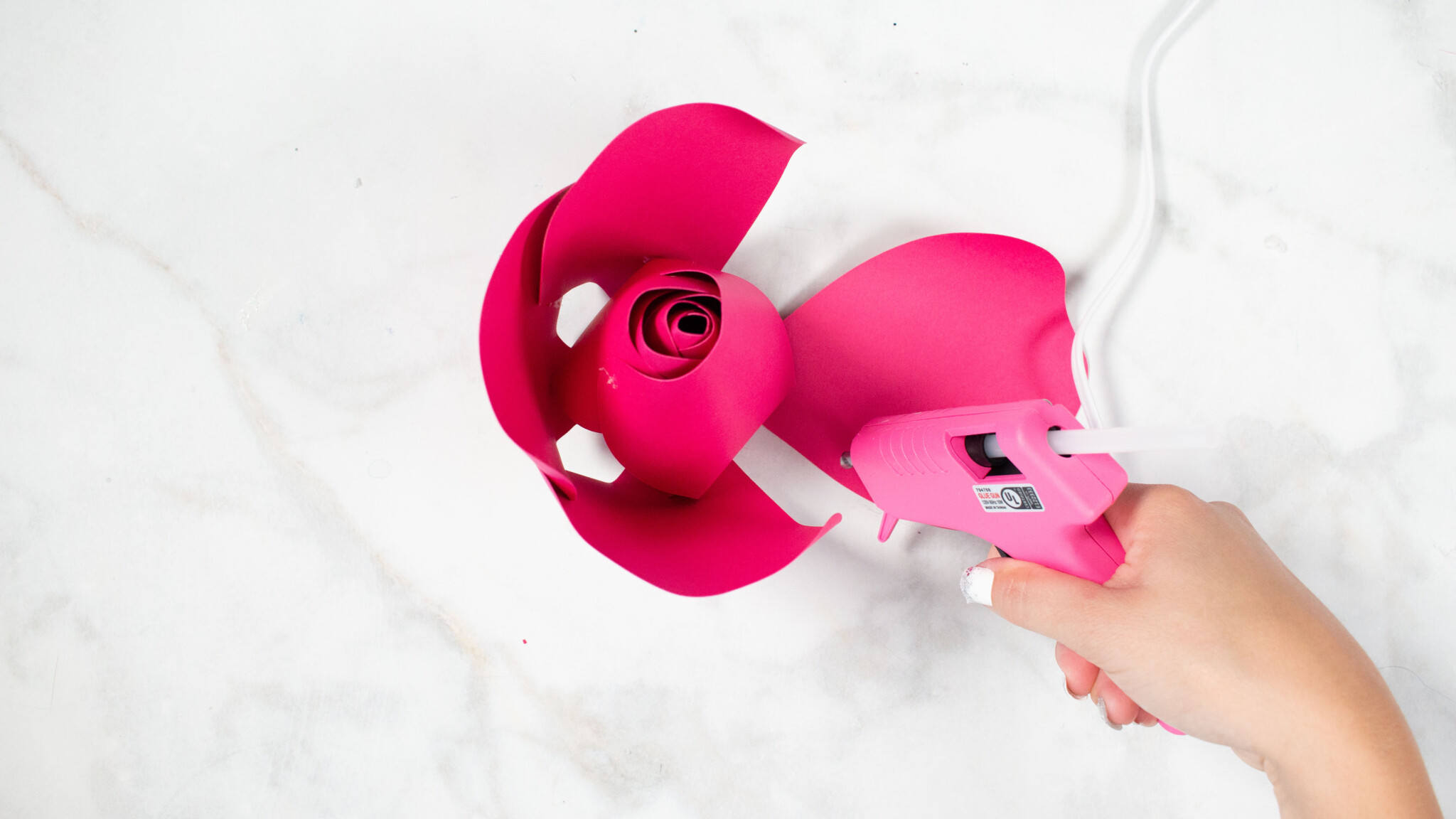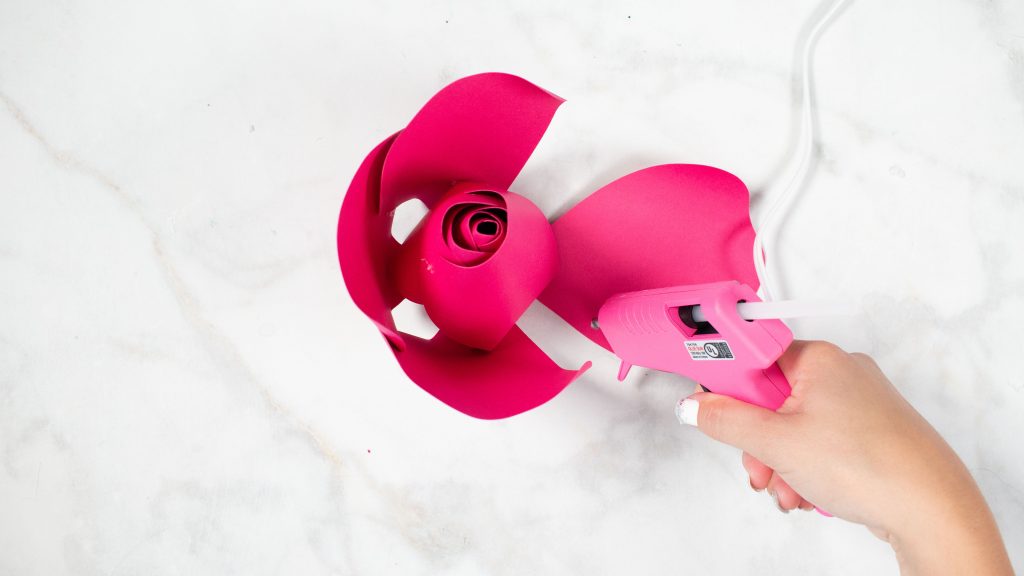 Flip the flower over and begin gluing petals to the back of the rose bud using the medium-sized templates.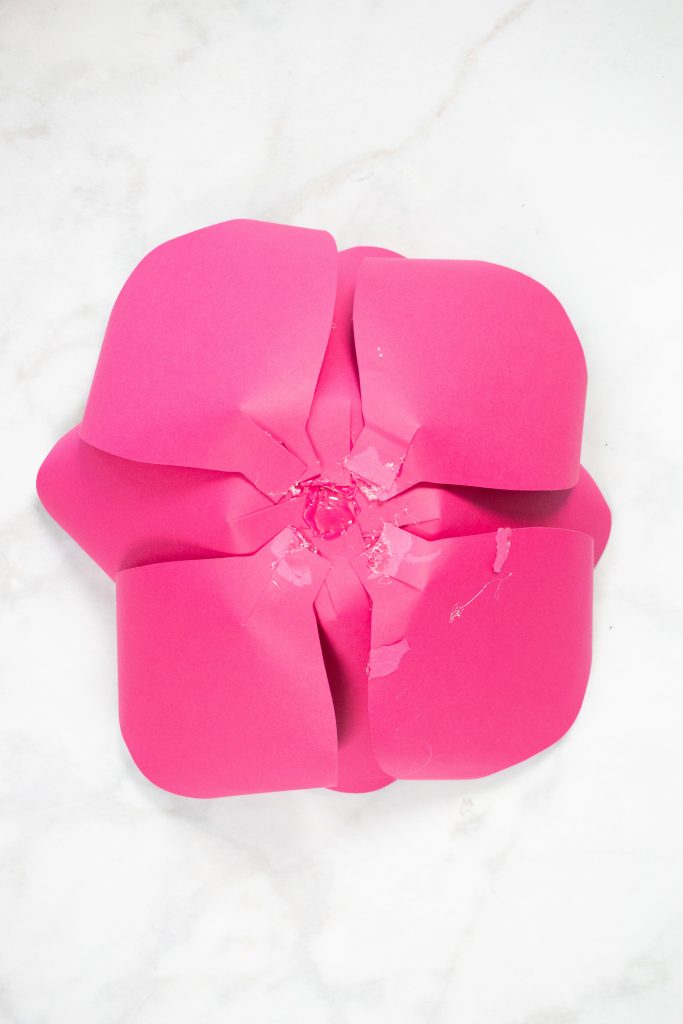 Create the Large Paper Flower Base
Create the base for the flower by attaching wire to a cake plate. This will give the flower a sturdy base and allow it to be easily hung on a wall.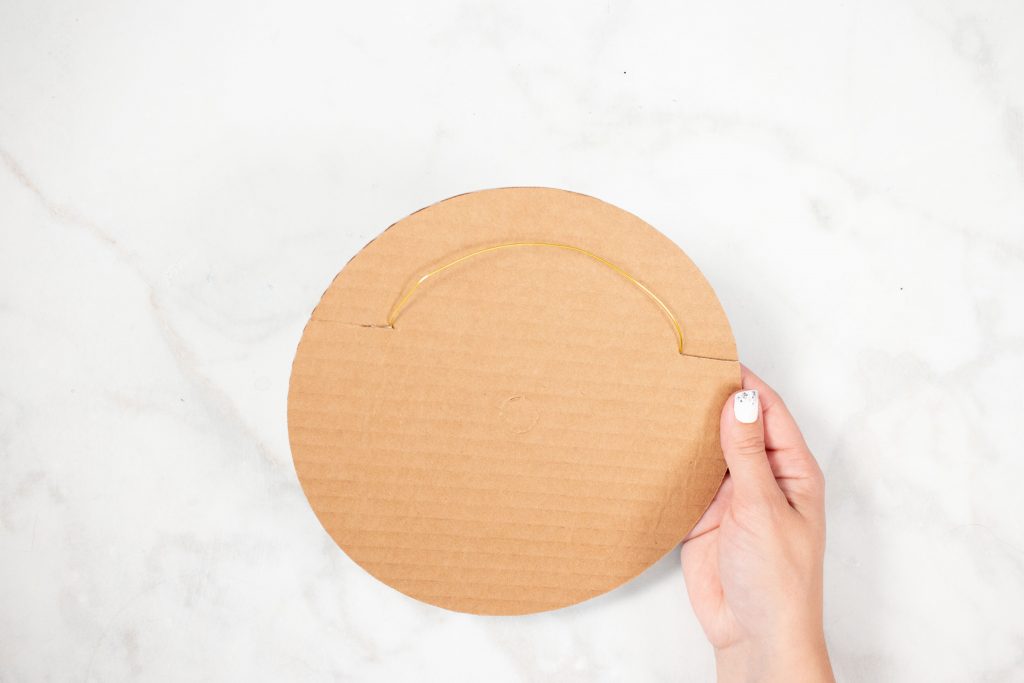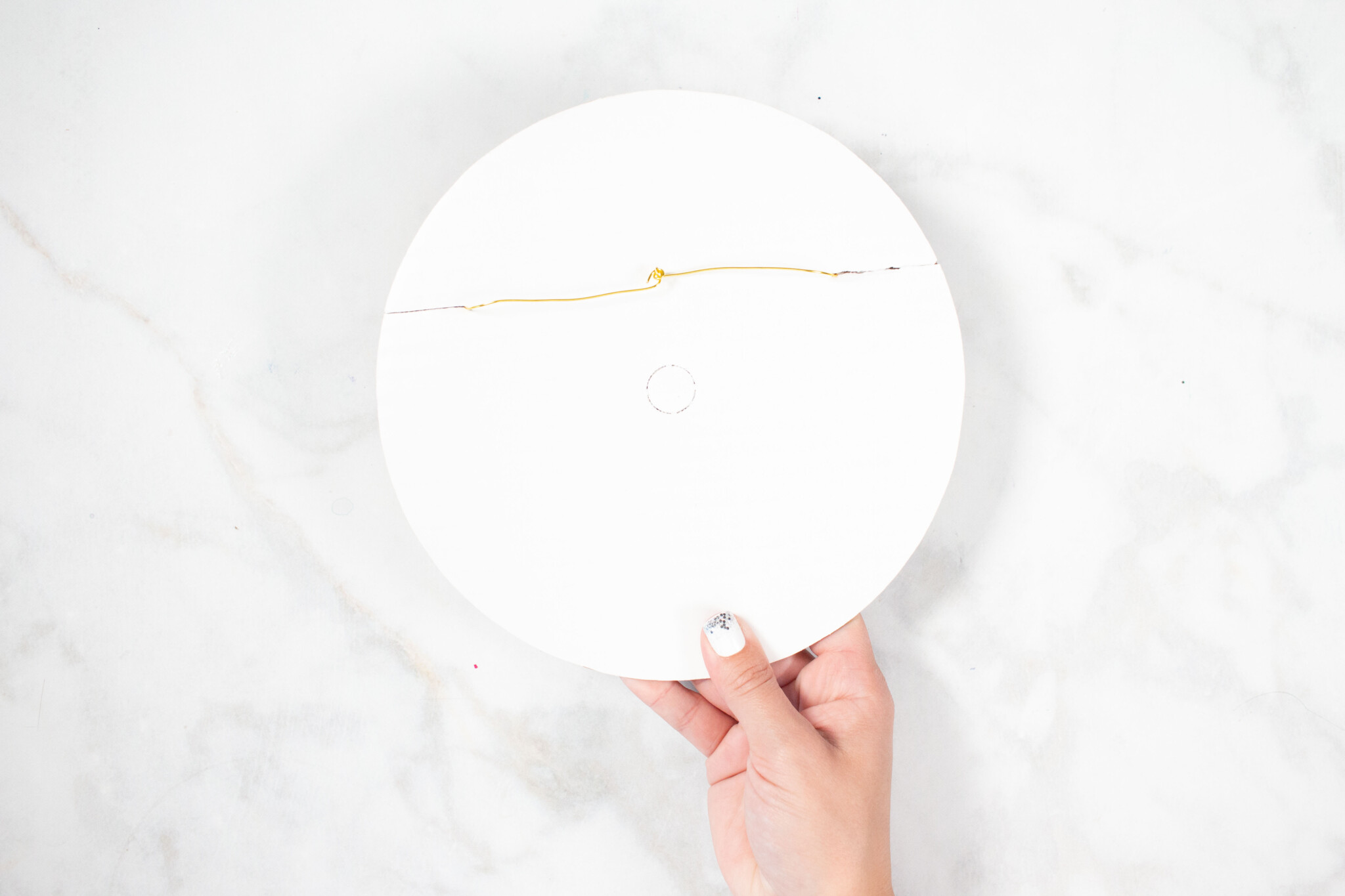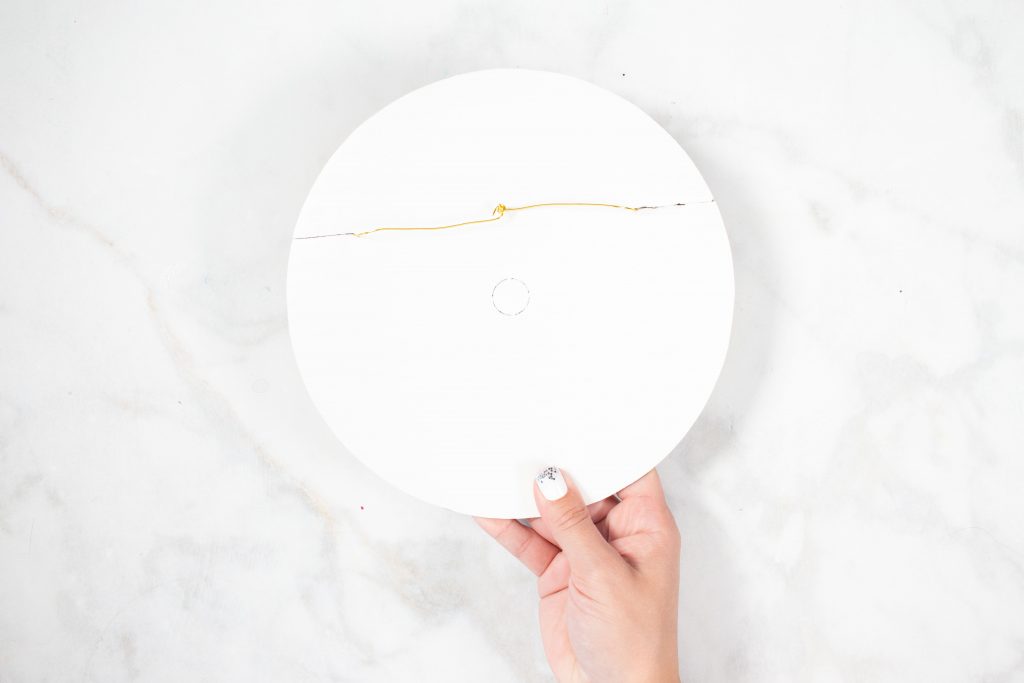 Begin with the X-Large petals and evenly spread them along the edge of the cake base. The petals should be curling away from center of the flower.
Using the Large petals, create a slightly smaller circle taking care to stager them to fill in any holes.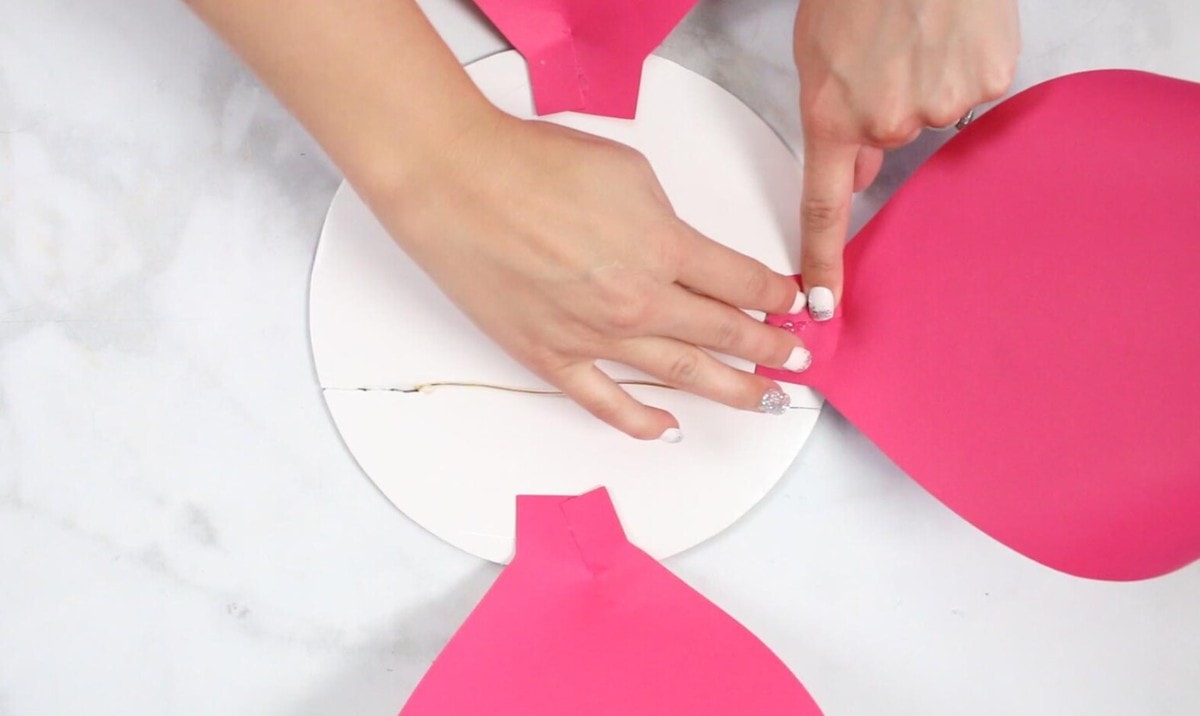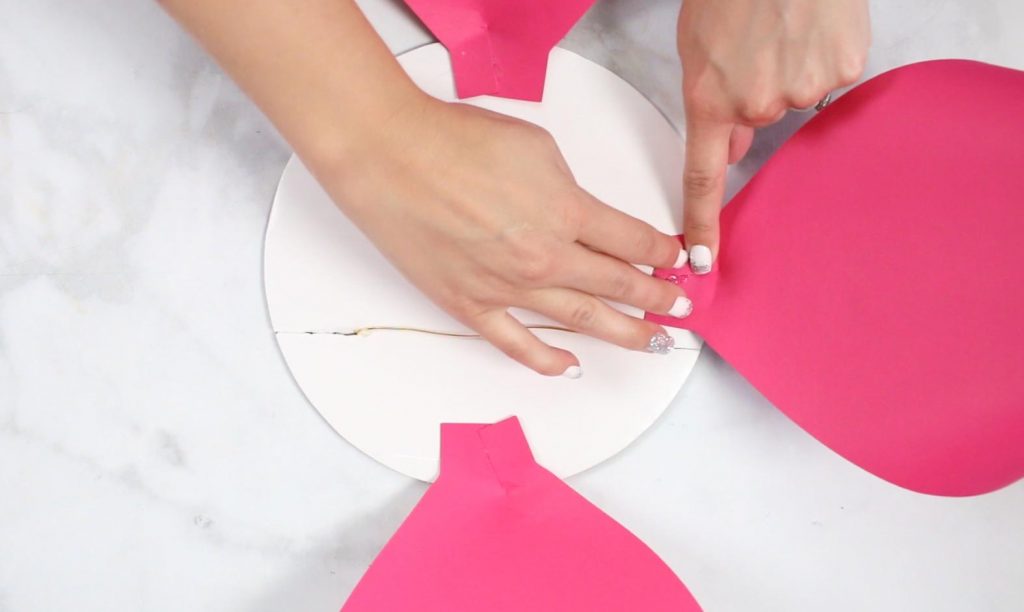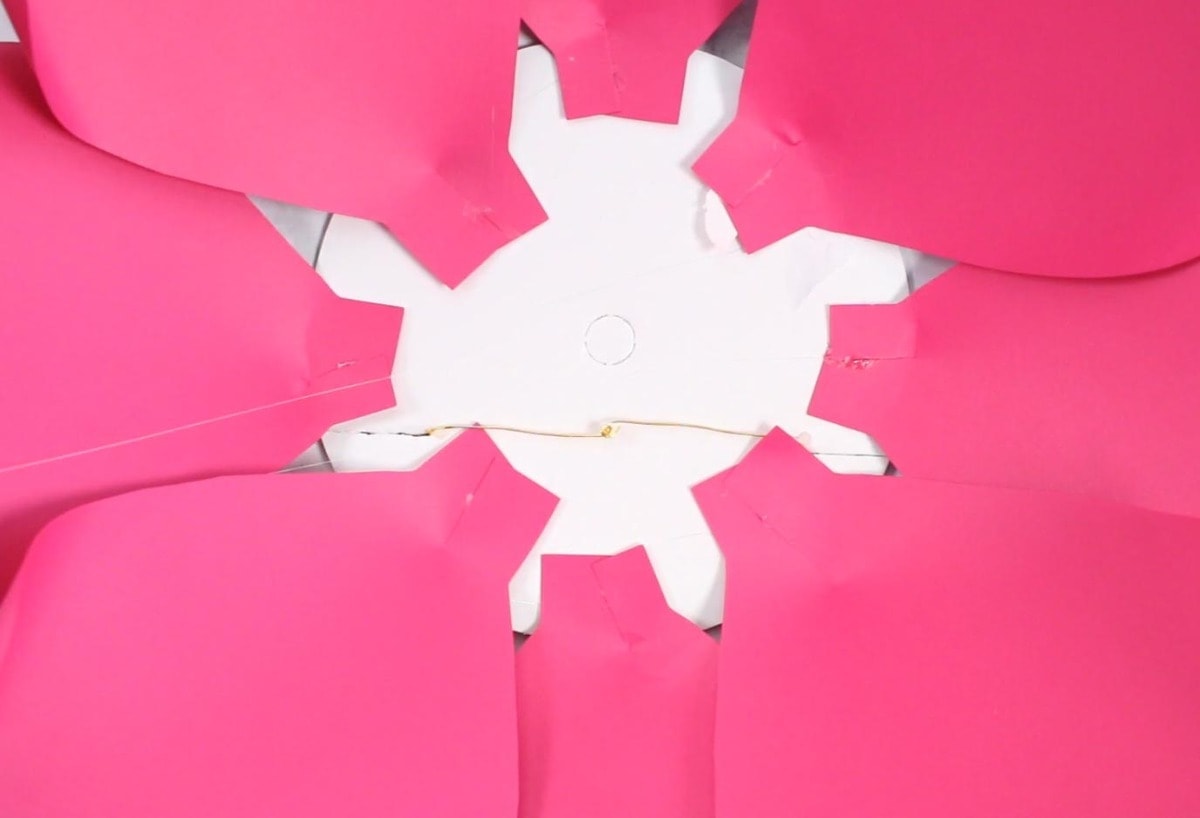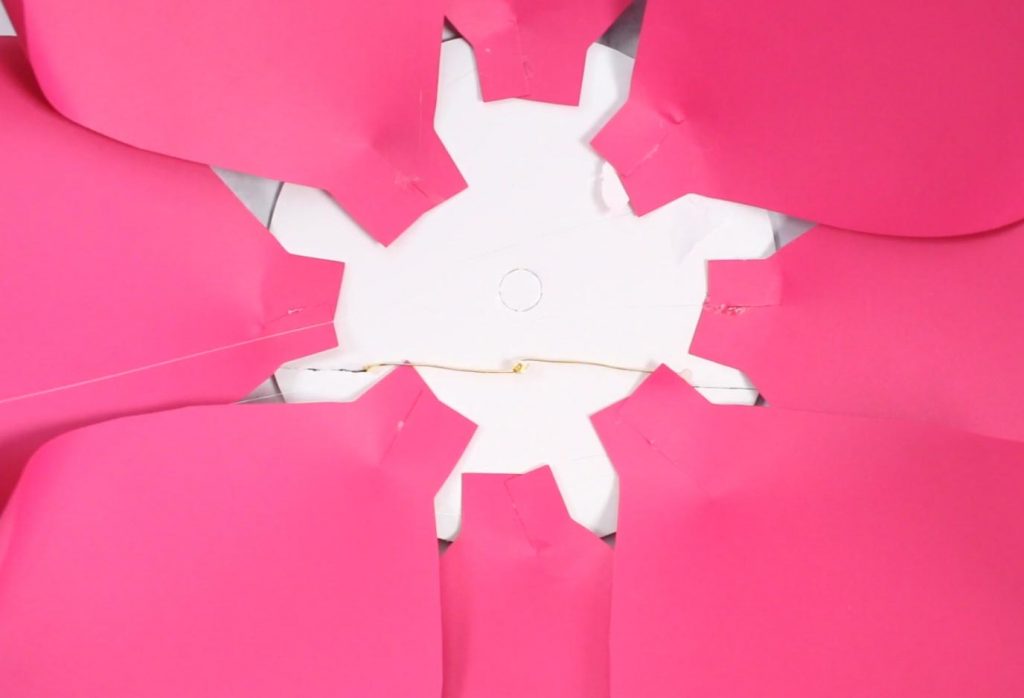 Attach the rose bud to the center of the cake plate with plenty of hot glue.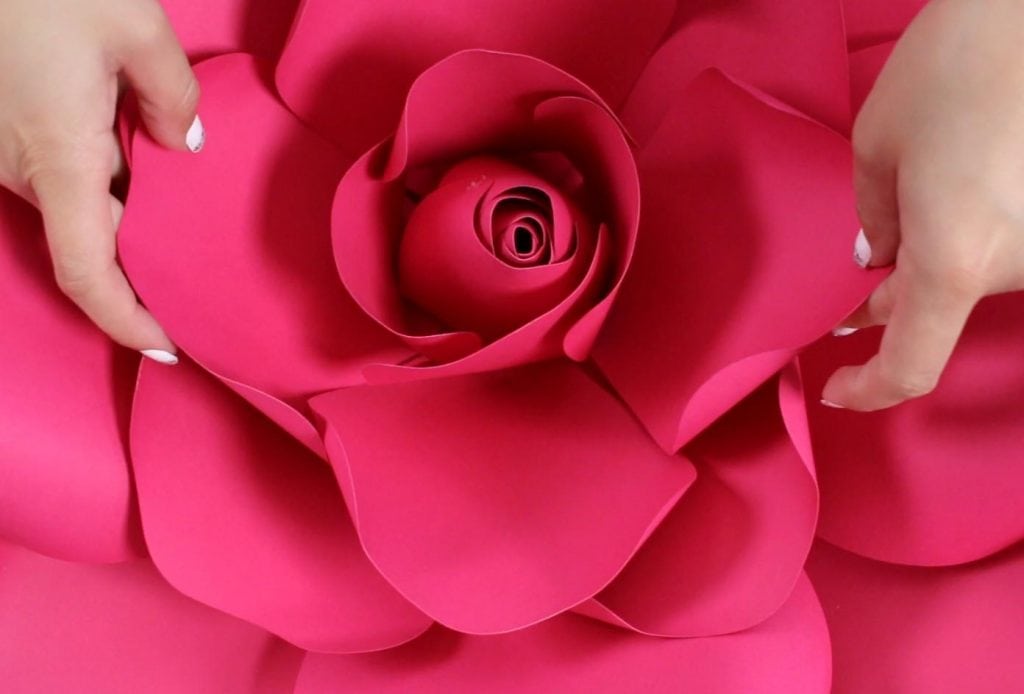 Fill in any holes with extra petals.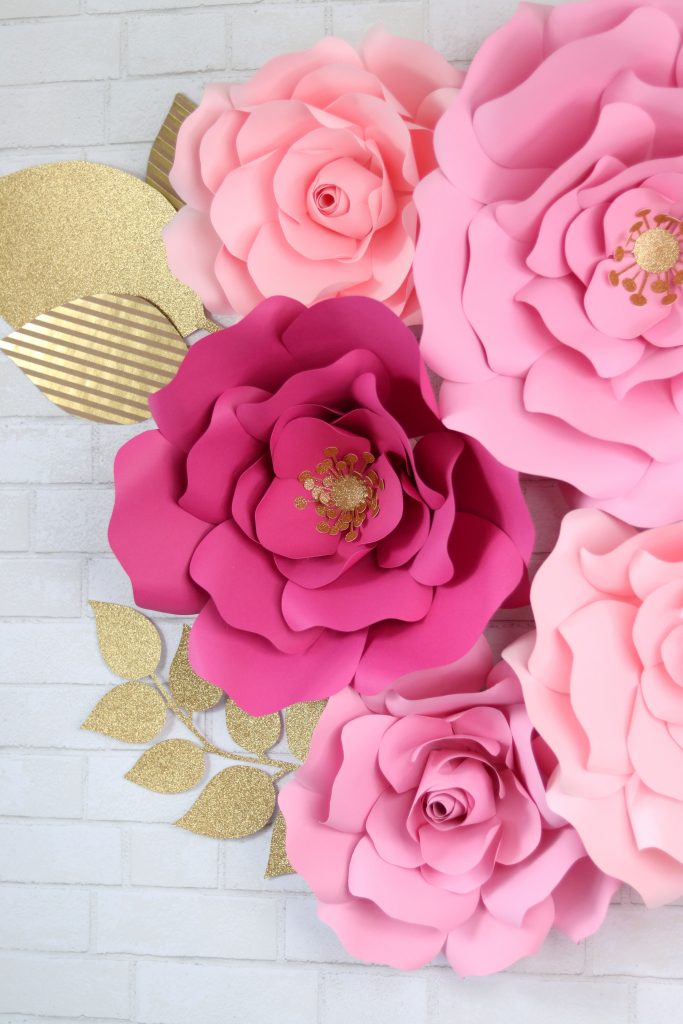 To create a flower with a sparkly center, just skip the rosebud center and attach all petals to the cake plate starting from the largest to the smallest. Curl the edges of the flower center to give it more dimension and glue it to the center.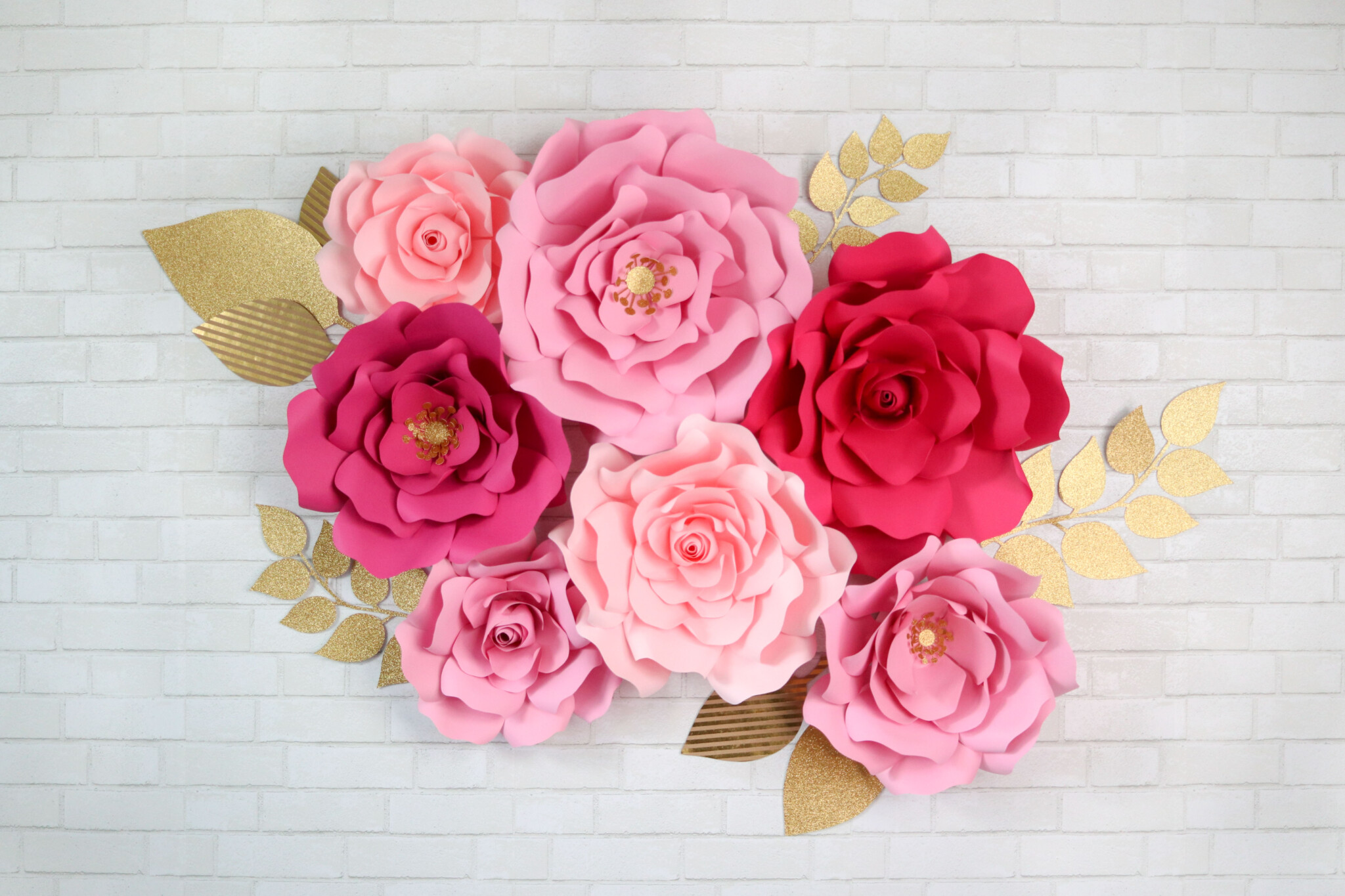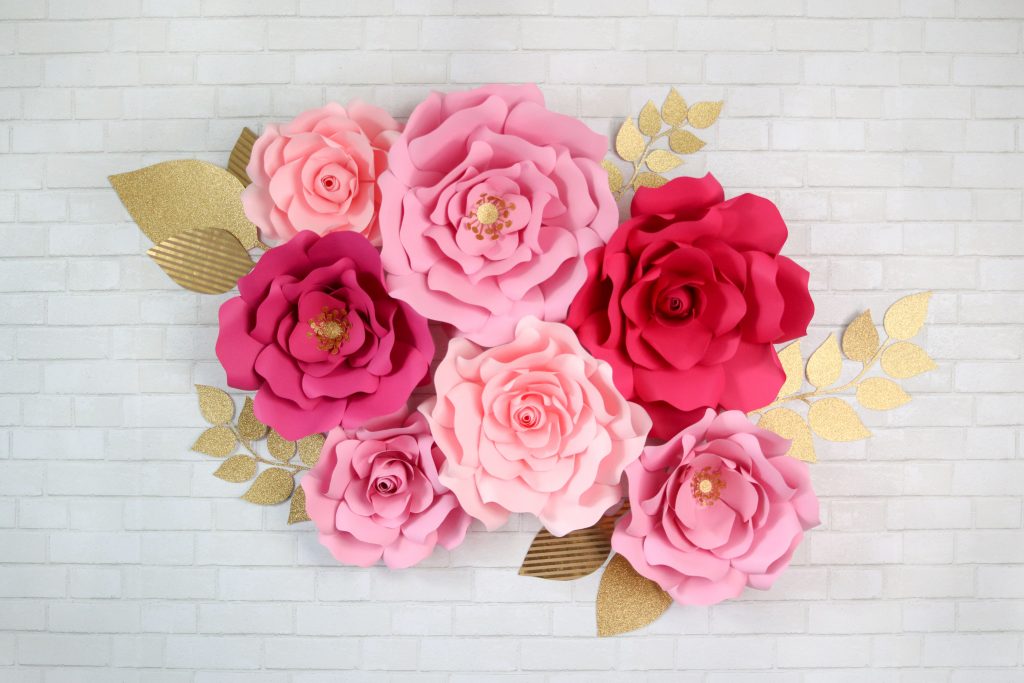 You can hang the large paper flowers using command strips to avoid damaging your walls.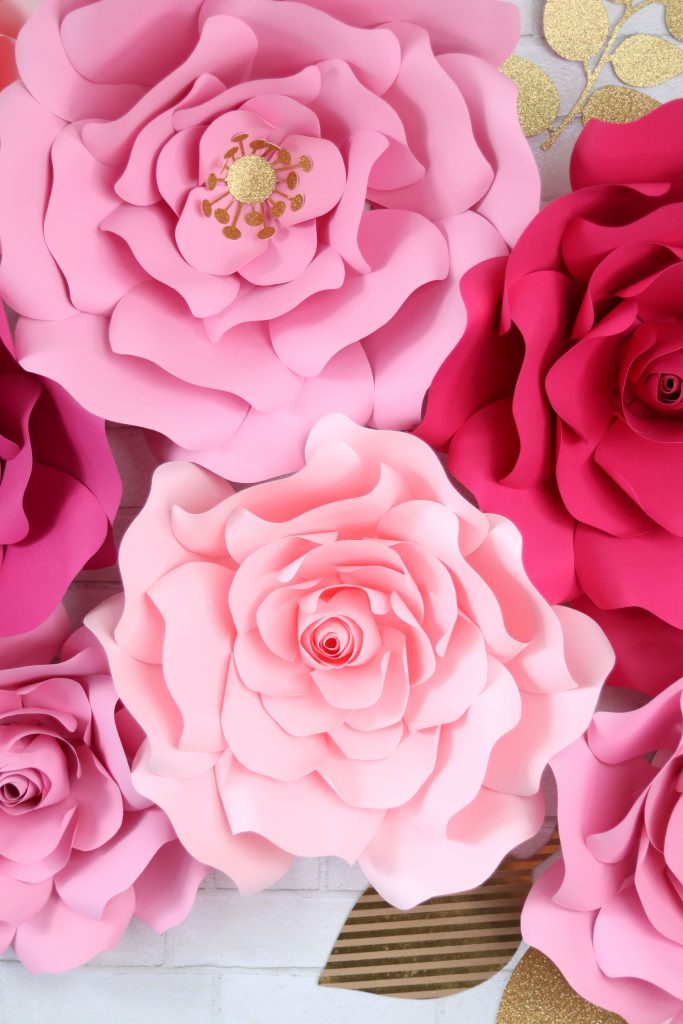 I can't wait to see what you create with this tutorial!
Don't forget to join my Crafting and Sewing with Sweet Red Poppy Facebook group and share how your paper flowers turn out!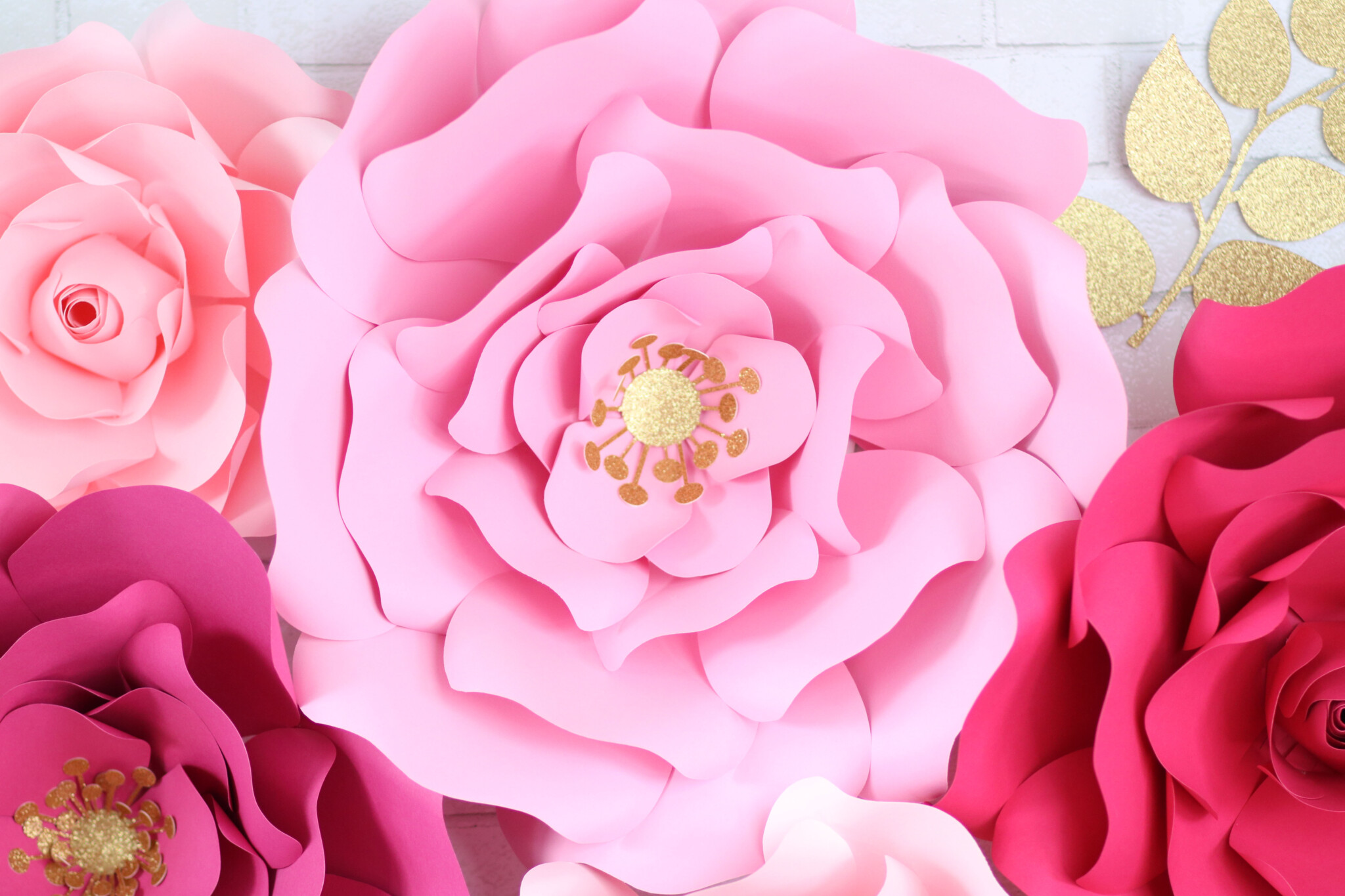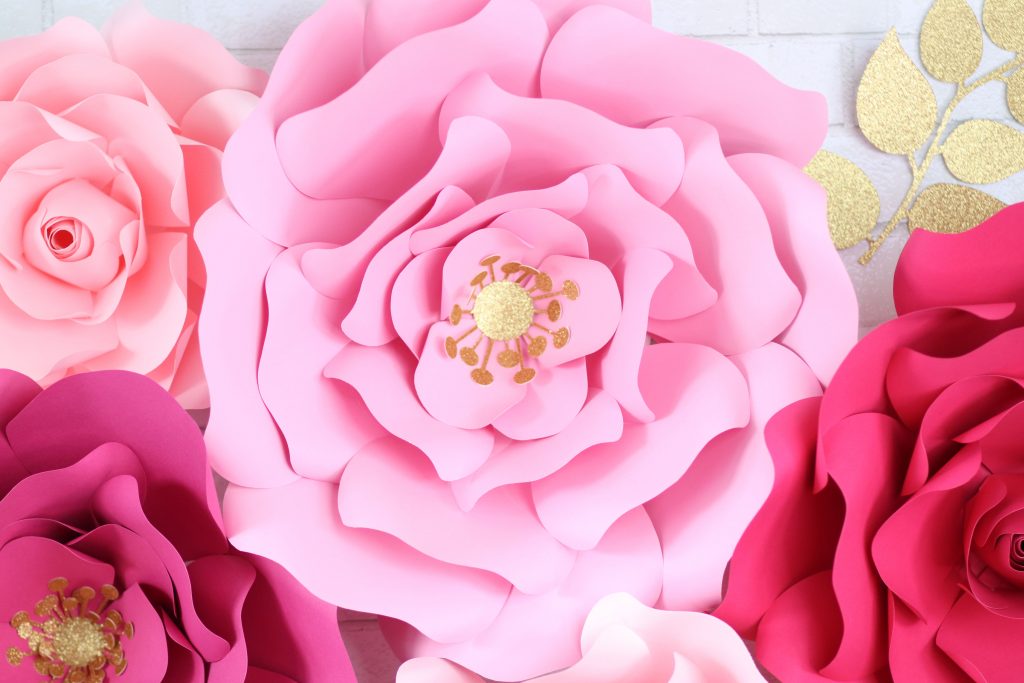 Stop by JOANN in person or online to get all of the supplies you need for tis fun project!