Learn how to sew adorable baby accessories with these easy and free baby sewing patterns and tutorials. Perfect for baby shower gifts and expecting mothers. Leggings, Skirts, Hats, Burp Cloths, Bibs, and more! Scroll down to see them all and choose your favorite!
If there's one thing I love to do, it's sewing up baby accessories! As a mother of a 5, 4 and a 3-year-old, I have quite a bit of experience in this area!
Every time I get invited to a baby shower I get so excited about what I'm going to create and I usually end up coming up with a new baby sewing pattern.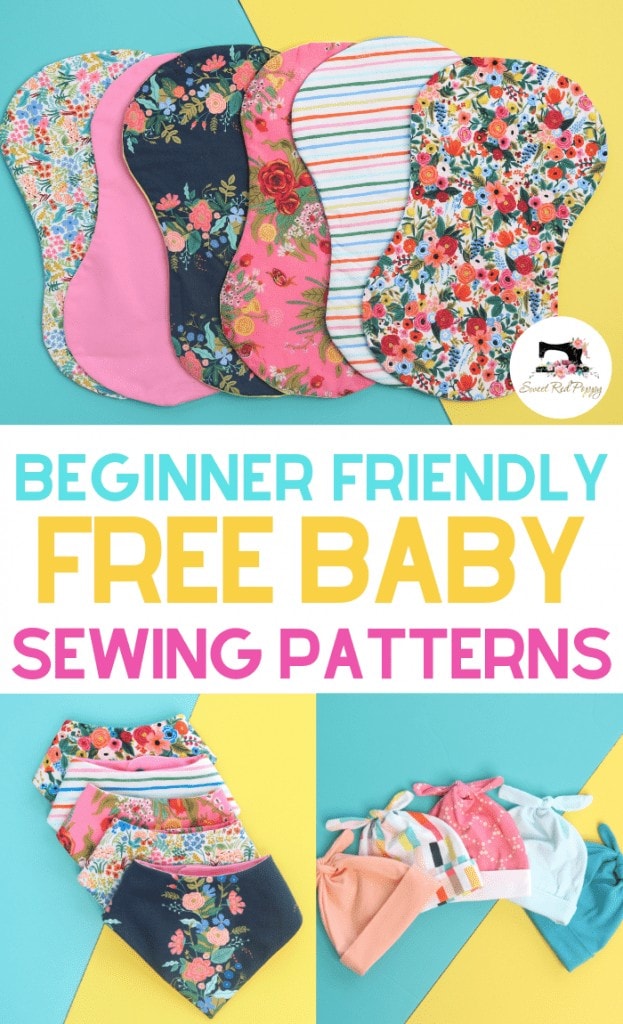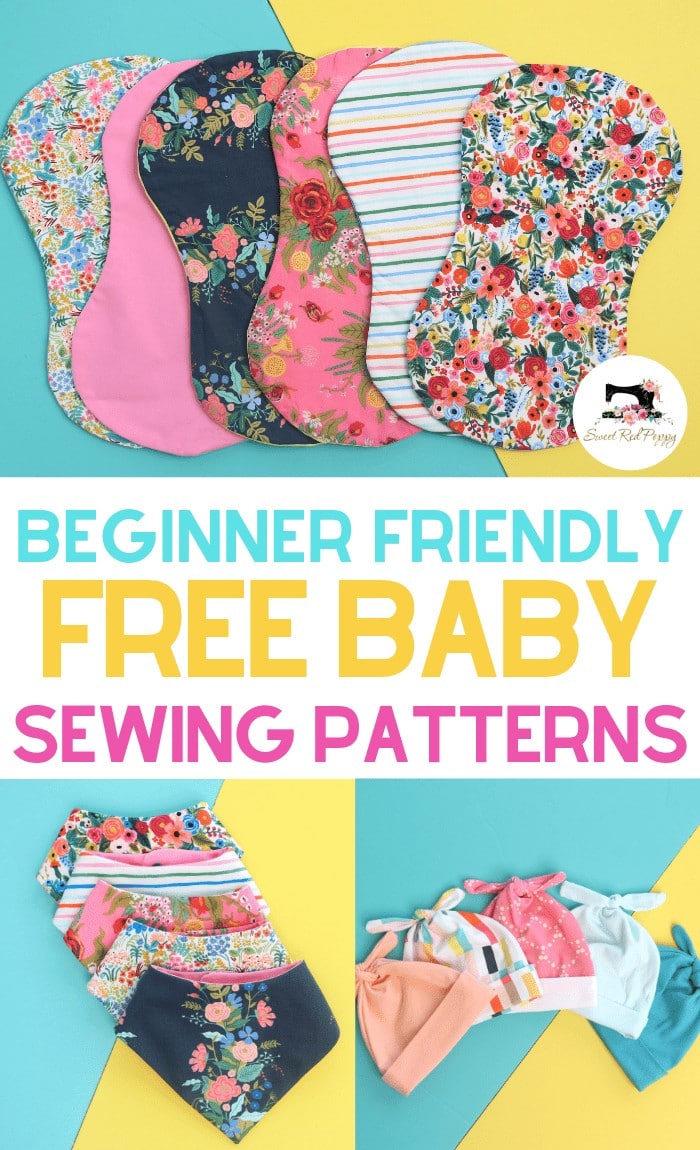 I've rounded up my favorite baby sewing patterns that I've created over the years in this post to help you find the perfect fit for what you're looking for. Each pattern is beginner-friendly and takes less than ten minutes to sew, which is perfect for making a bundle of baby accessories in a short amount of time!
Leggings Sewing Pattern
Free Baby, Toddler, and Kids Leggings Pattern. Sew a Pair of Stretchy Knit Leggings with this Beginner Friendly Printable PDF Sewing Pattern Photo Tutorial and Video.
Click here for the pattern and tutorial.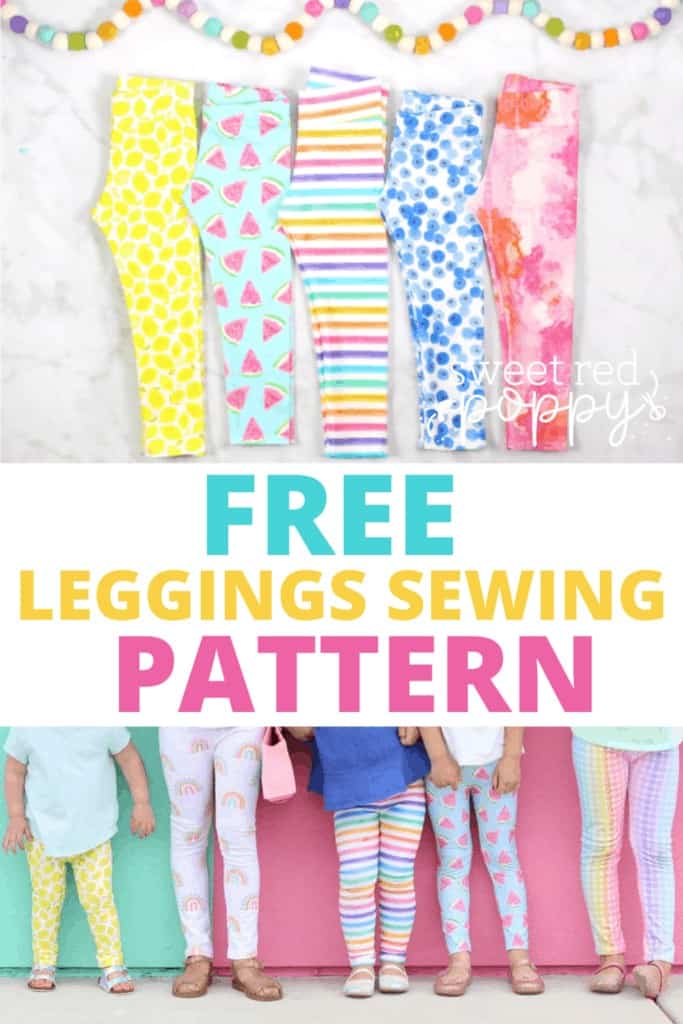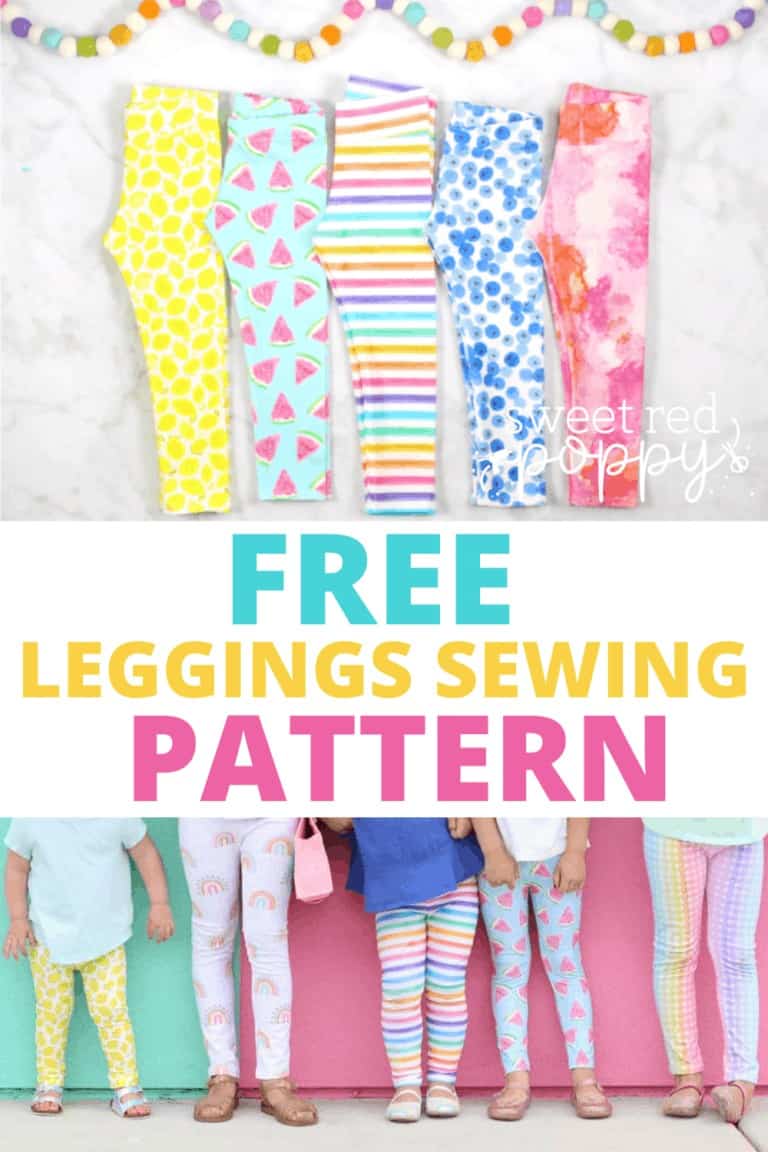 Baby Burp Cloth Sewing Pattern
First up, is my countered baby burp cloth. The curved middle allows this burp cloth to sit perfectly on your shoulder while protecting your chest and back from any accidental spit up. Add a layer of flannel or terry cloth to make it extra absorbent.
Click here to get the full tutorial and free pattern.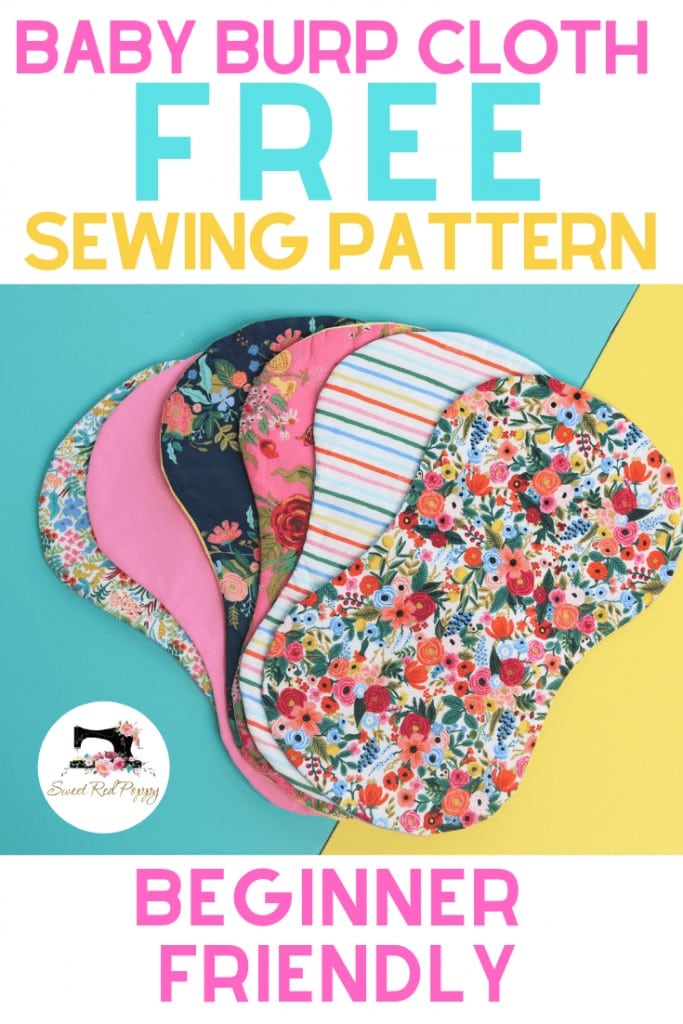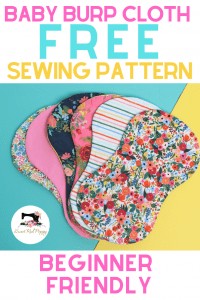 Double Top Knot Baby Hat Sewing Pattern
Every baby needs a snuggly hat to keep their head nice and warm! This pattern comes in sizes newborn, 3-6 months, and 6- 12 months.
Sew up a bundle of five hats in less than an hour, you'll love how easy these hats are to make! I typically fill an entire drawer with these hats before I have a baby.
They are wonderful in the winter for keeping your baby warm but I also use them in the spring and summer on my newborns because it's important to help keep them warm before they can regulate their own body temperature.
Click here to get the free sewing pattern and tutorial.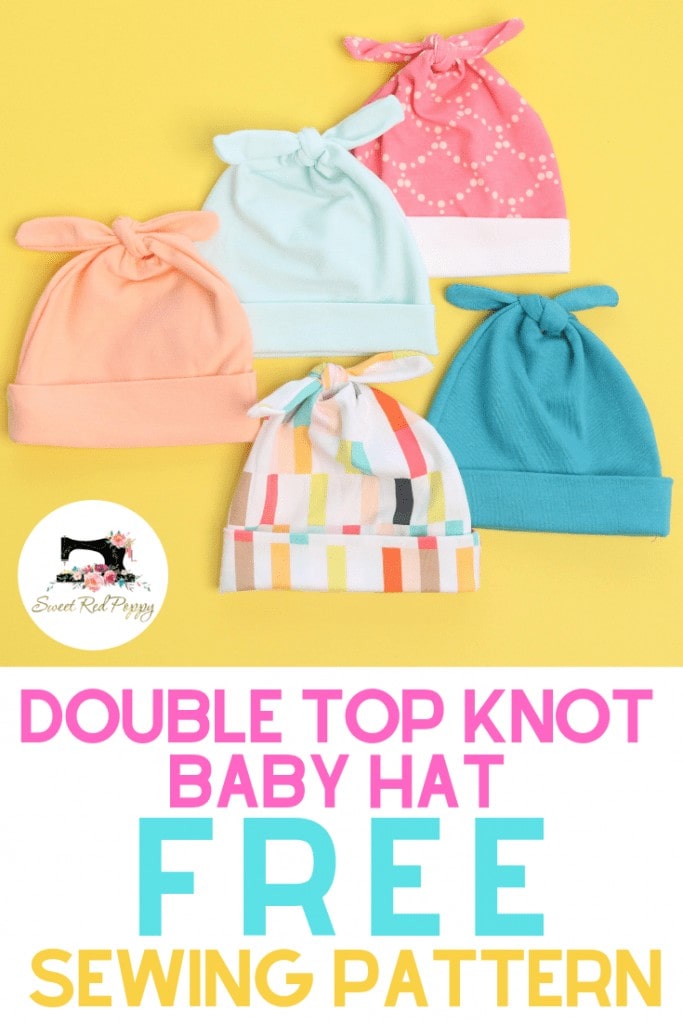 Circle Skirt Sewing Pattern
Have you ever wondered how to make a circle skirt? I have the perfect, quick, and easy tutorial to help you make a circle skirt! Plus, you'll love my FREE Circle Skirt Pattern and printable instructions!
Get the tutorial and pattern here!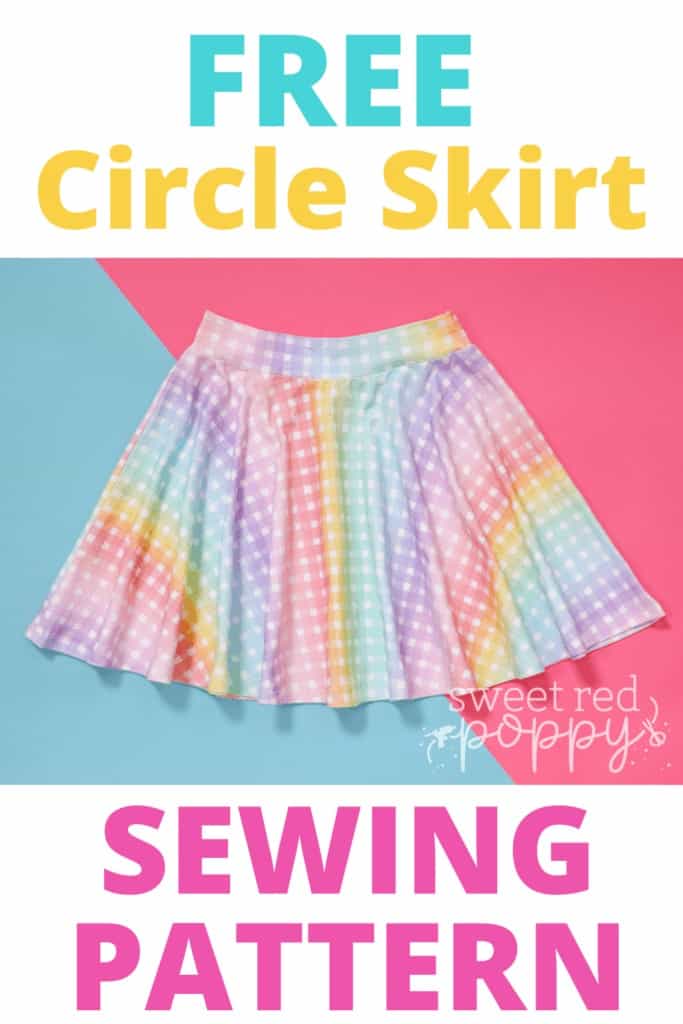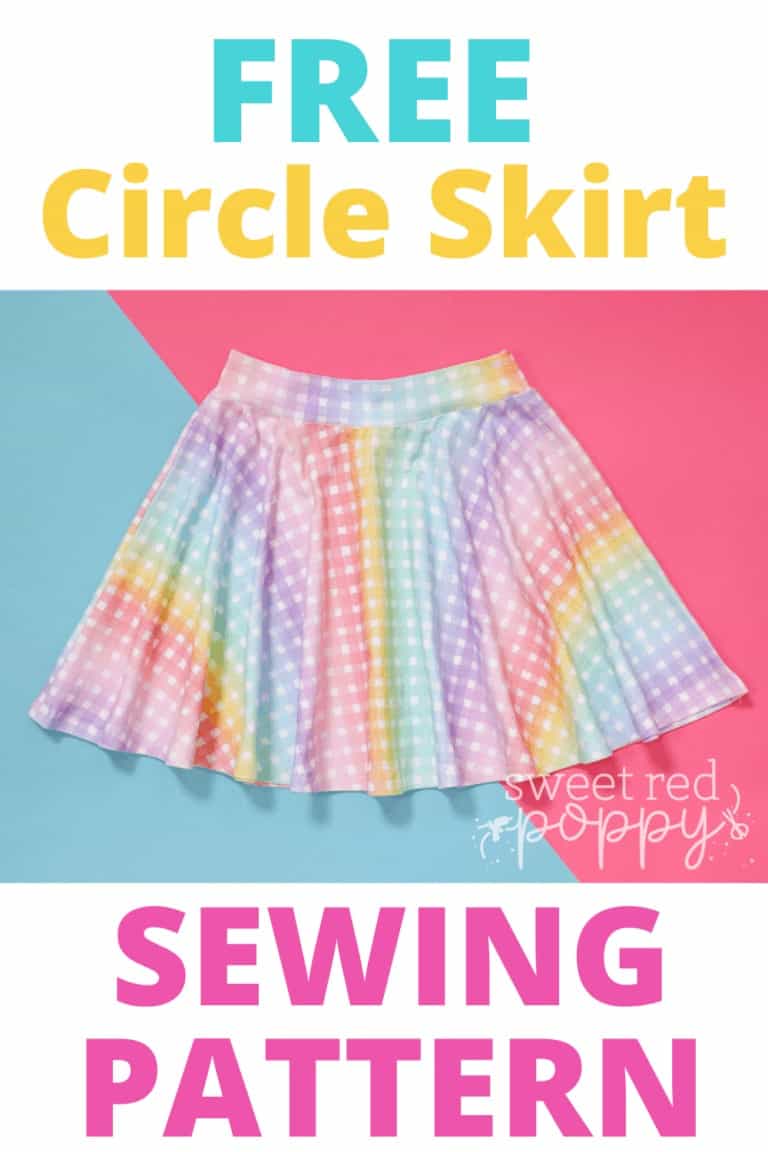 Bandana Bib Free Sewing Pattern and Tutorial
This bandana bib is perfect for teething toddlers and babies with reflux, would you believe it even looks adorable on dogs? Back it with terry cloth to make it extra absorbent.
Click here for the full Bandana Bib Tutorial and Sewing Pattern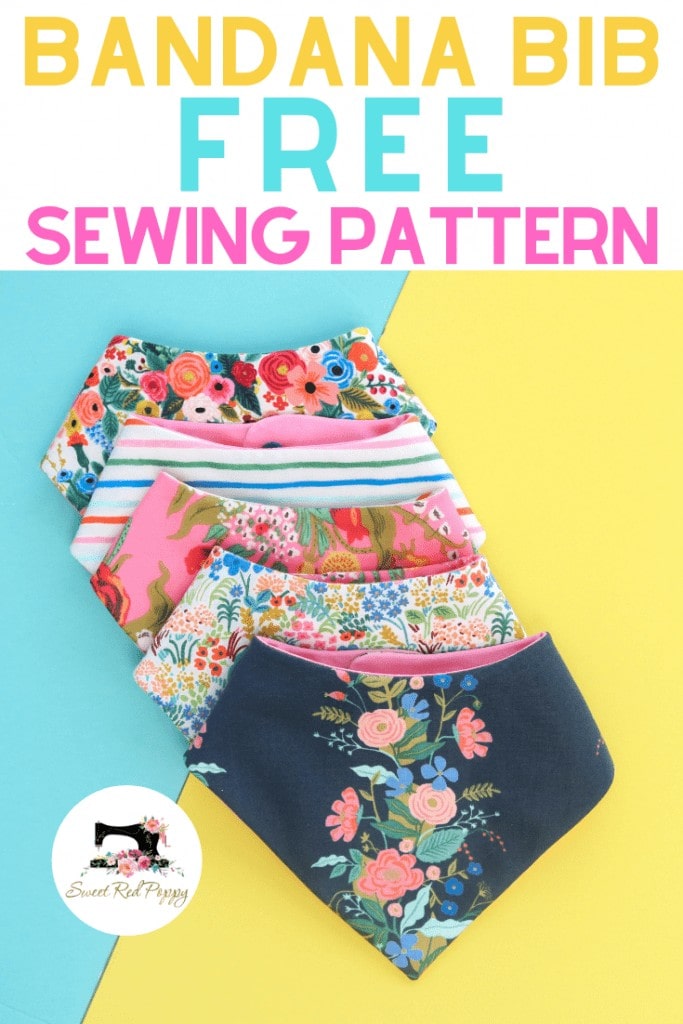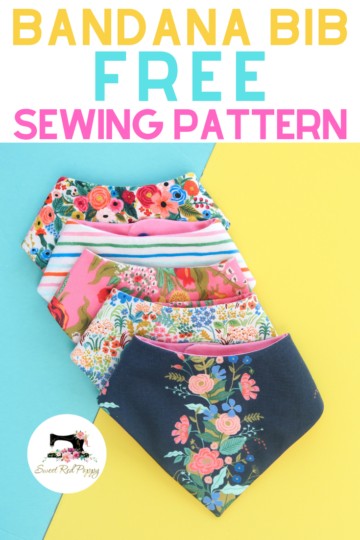 Sailor Hair Bow Sewing Tutorial and Pattern
An outfit's never complete without an adorable baby bow! This pattern comes in four different sizes. Attach it to a hair clip or a stretchy elastic headband. There's even a step-by-step video to walk you through the entire process!
Click here to get the full Sailor Hair Bow tutorial and pattern.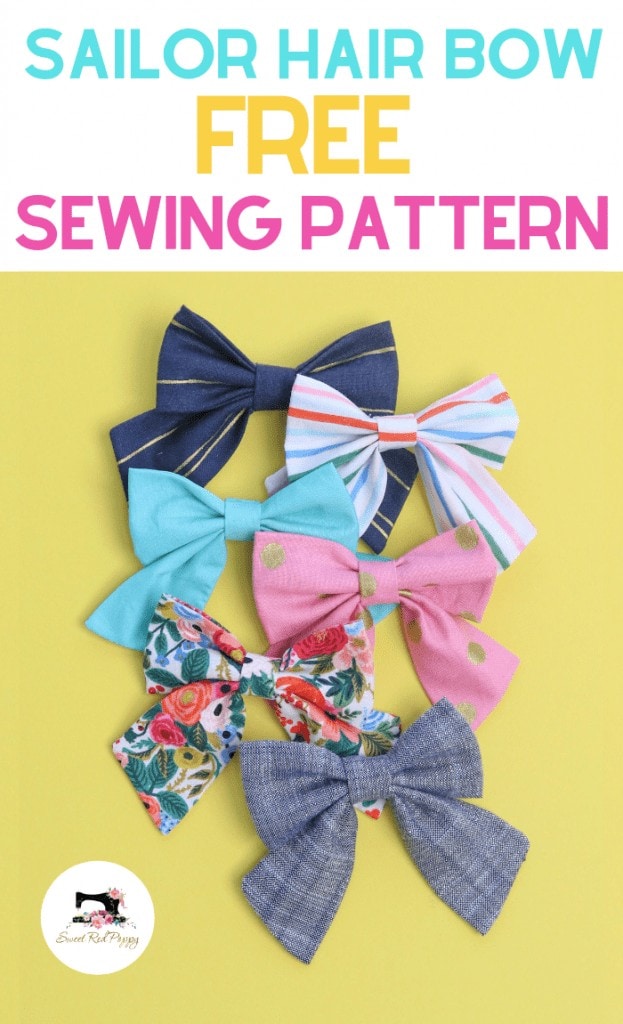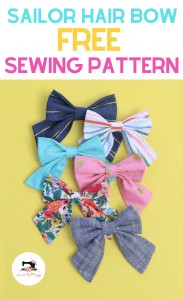 Baby Bib Sewing Pattern
The tutorial for this baby bib is coming soon!! In the meantime, you can grab the free pattern here in the Top Knot Baby Hat tutorial.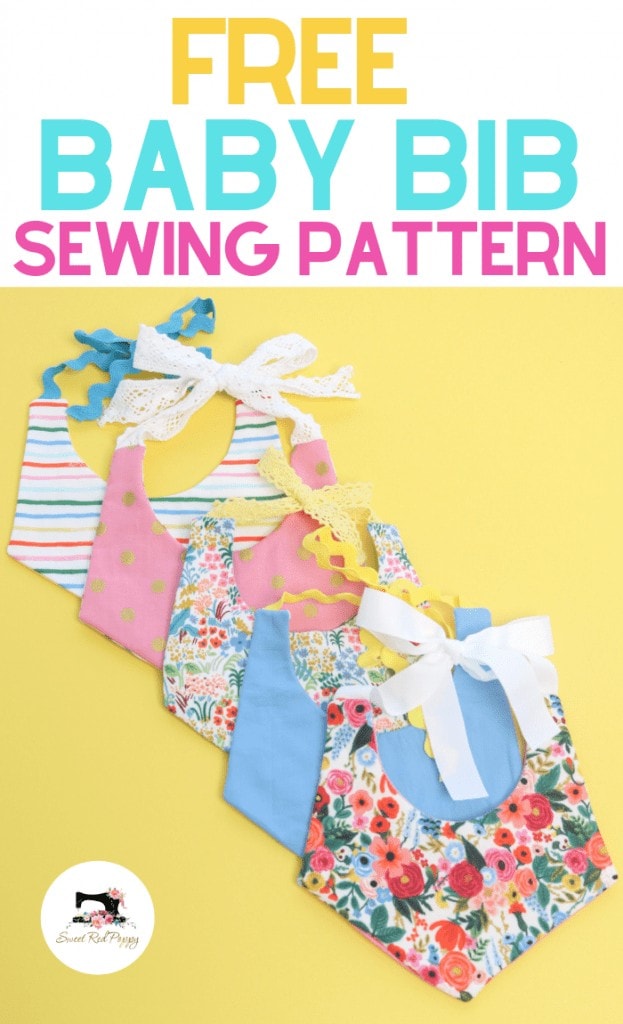 I hope you enjoy all of these fun baby patterns! I can't wait to see what you make with them. Tag me in your baby pattern makes on Instagram to get featured in my stories!
Join my Facebook group Crafting and Sewing with Sweet Red Poppy and show us what you've been making.