Learn how to sew an easy adorable burp cloth with this free pattern and step-by-step tutorial.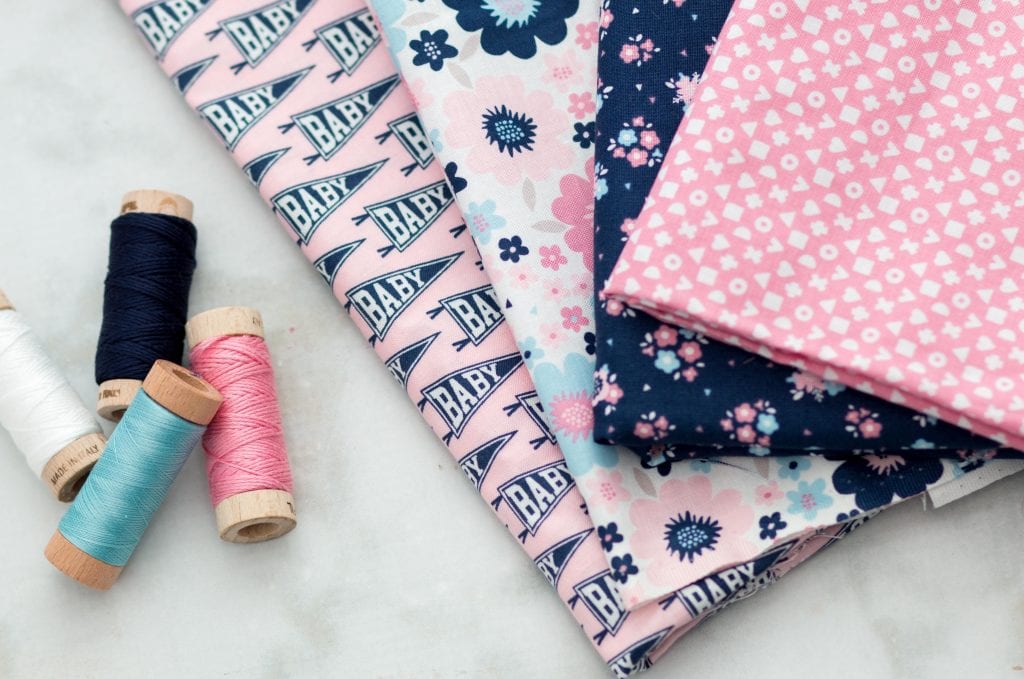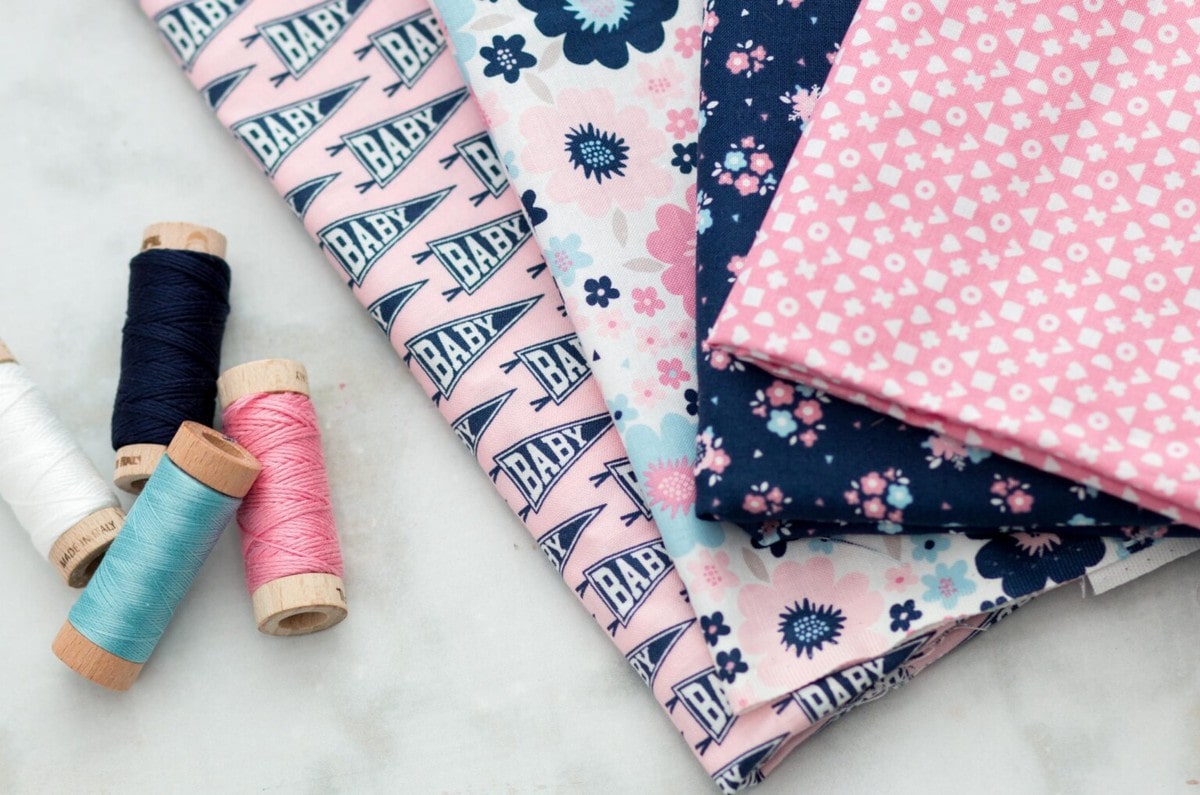 If you've been following along with me for a while, then you know I'm completely obsessed with sewing for babies! I get giddy when I find out one of my friends is expecting and I start sewing like a crazy person! I actually keep a box full of handmade baby gifts just for baby showers!
The best part about sewing for babies is that you can use up your scraps and the projects come together so quickly!
I promised you all a bundle of free baby sewing patterns and this is the next one on the list!
Be sure to check out this post for a Free Top Knot Baby Hat Pattern!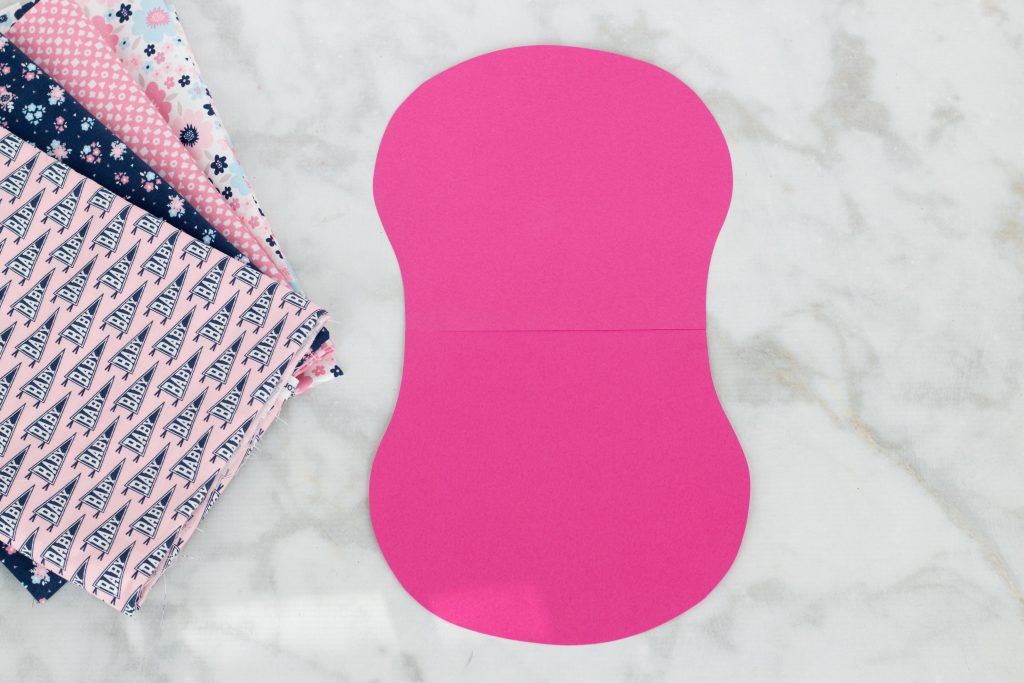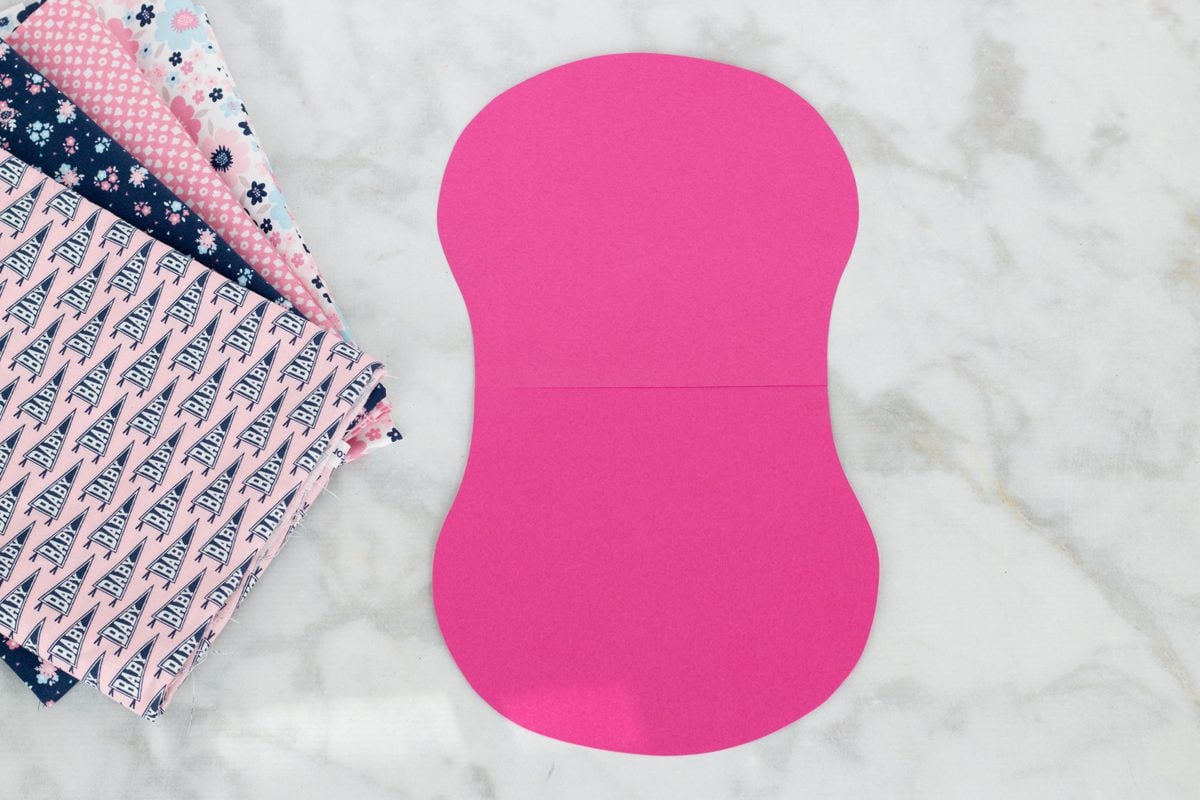 Burp cloths are a must-have item with a new baby! I'm of the opinion that they should be just as cute as they are functional.
SUPPLIES
2 Fat Quarters of Quilting Cotton
Scissors or Rotary Cutter and Cutting Mat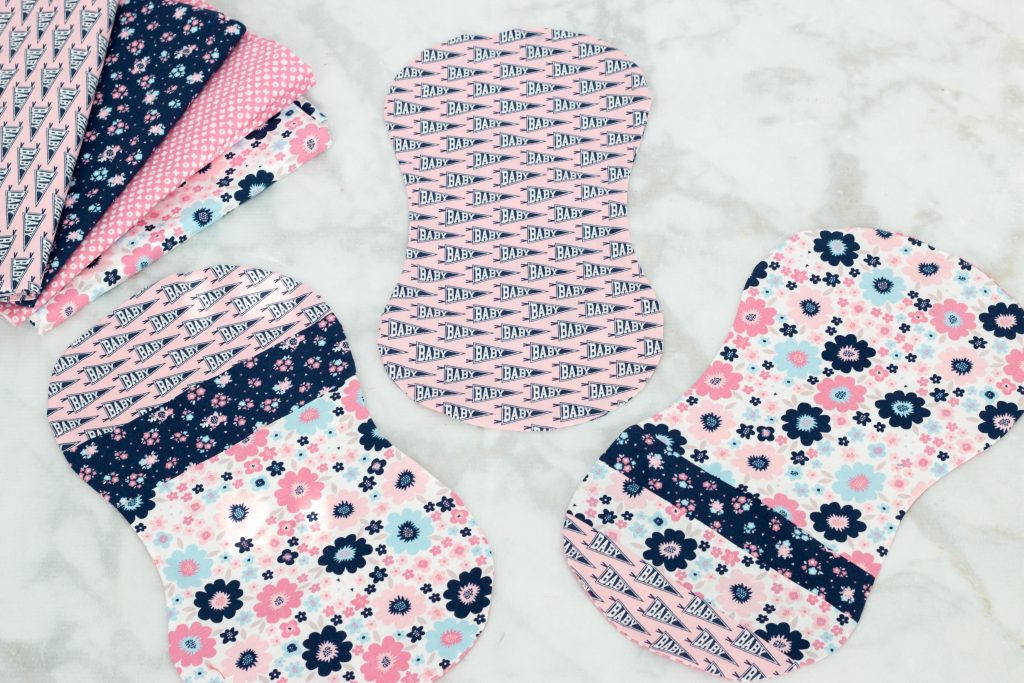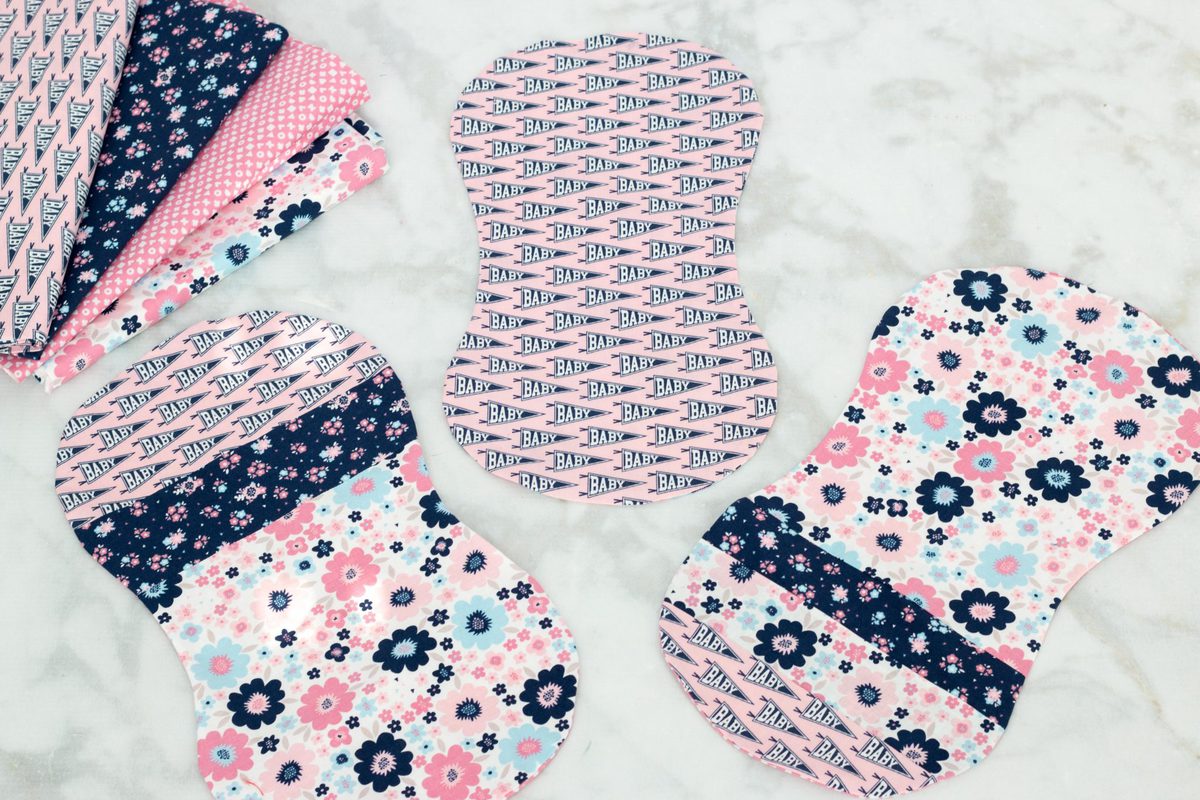 PRINT & ASSEMBLE
Download the free pattern to your computer, open up the PDF and print the pattern at full size. Print two of the patterns, cut them out, and tape them together to create a full-sized pattern. Alternatively, print one pattern and cut the fabric on the fold.
Lay the pattern on top of two pieces of cotton fabric. If your fabric is directional make sure that the fabric is facing the correct direction.

CUTTING
Next, cut around the entire burp cloth. If you plan on making multiple burp cloths you can make a stack of fabric and cut through multiple layers to save time. I always suggest making more than one at a time because assembly line production/sewing is much faster than cutting and sewing one at a time.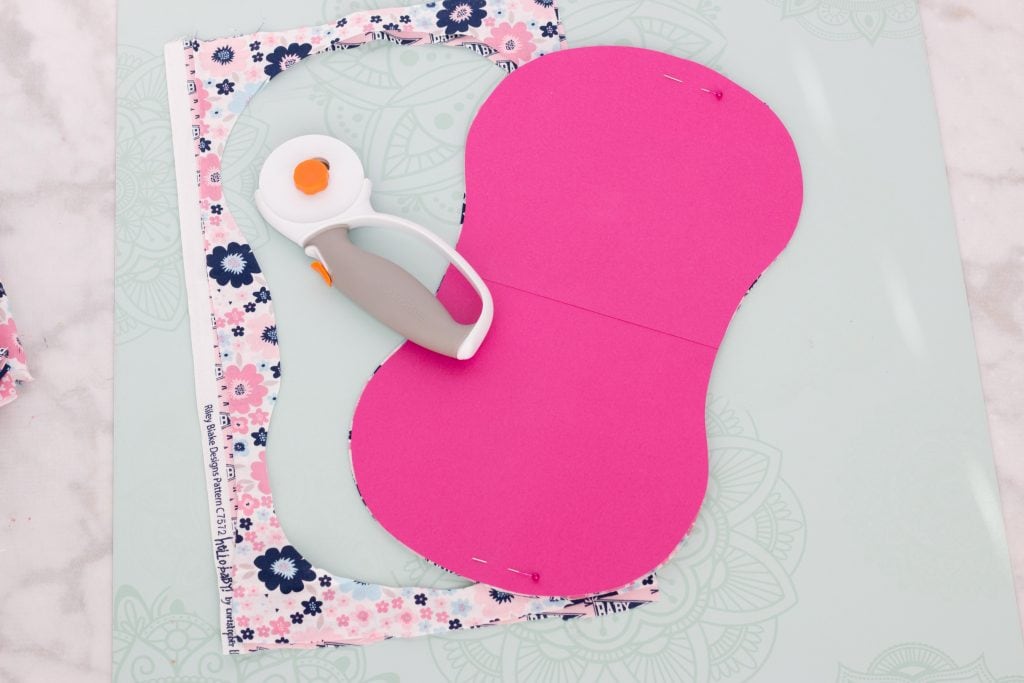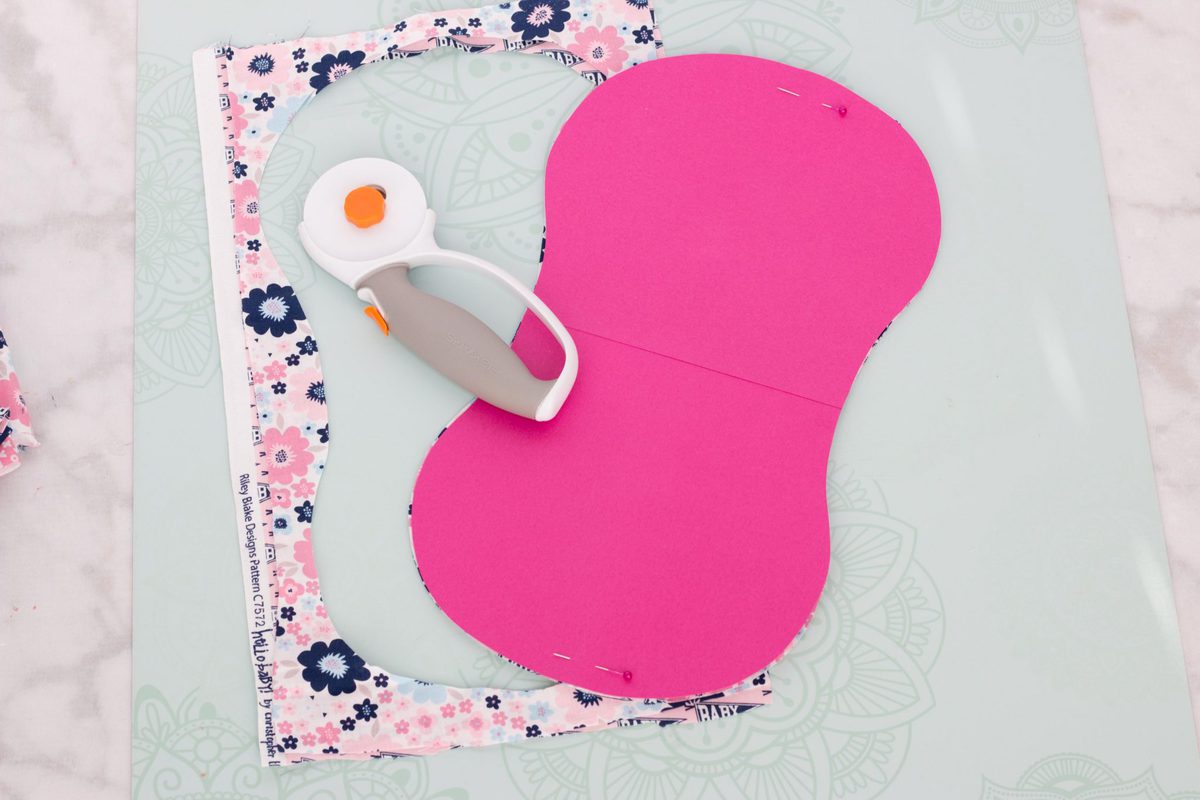 ASSEMBLY
Place the fabrics with right sides facing each other and pin around the entire burp cloth.

SEWING
With a 3/8 inch seam allowance sew the burp cloth front and back together. Leave a 2-3 inch gap open for turning.
Sewing around a curve can be a little bit tricky for a beginner! I like to keep my needle in the down position and lift my presser foot with my right hand while I gently turn the fabric with my left hand as I go around a curve.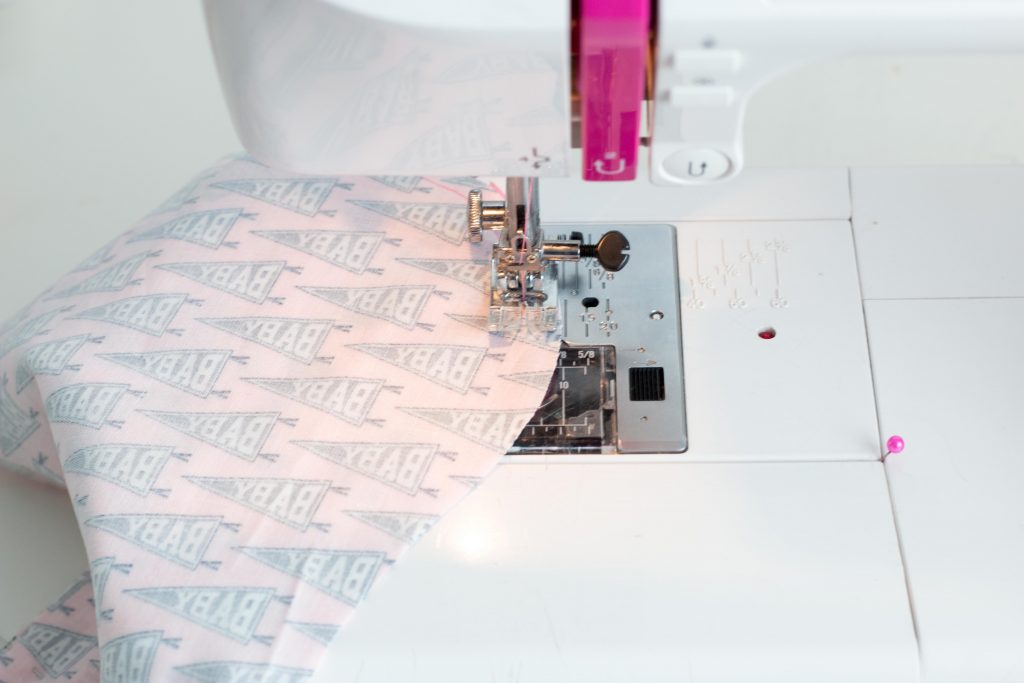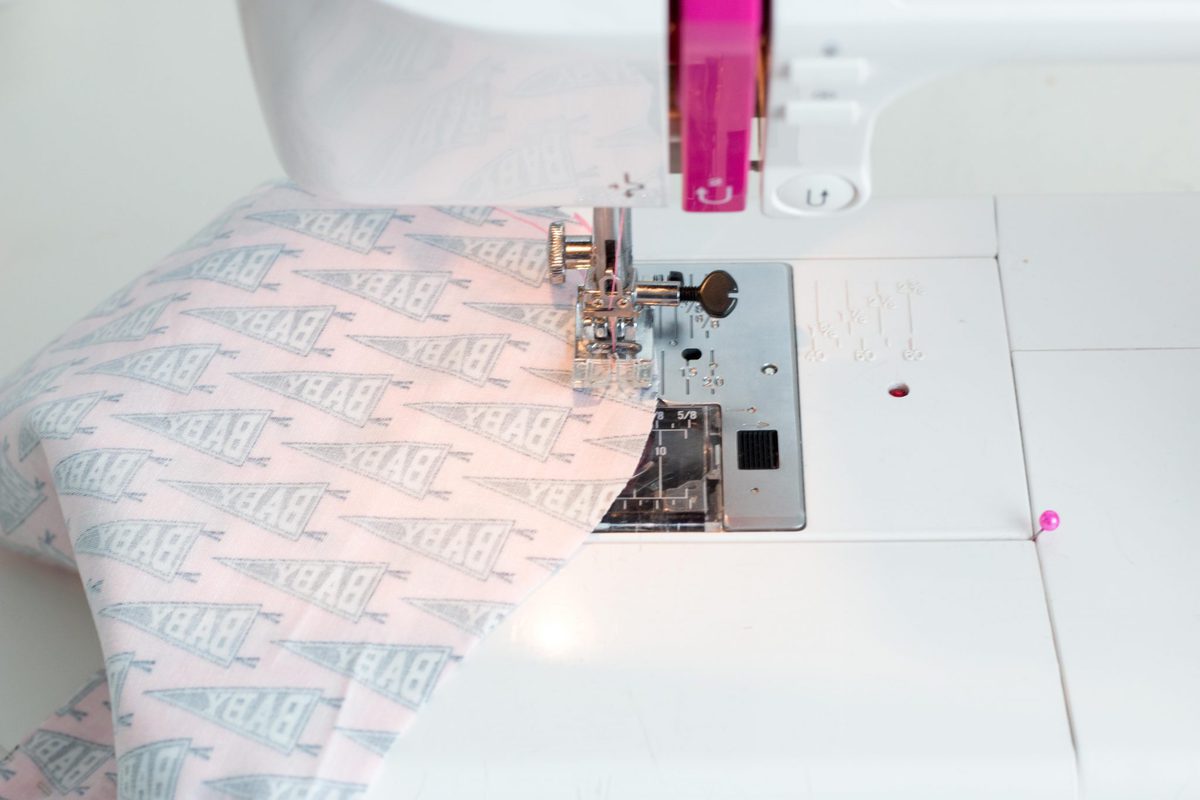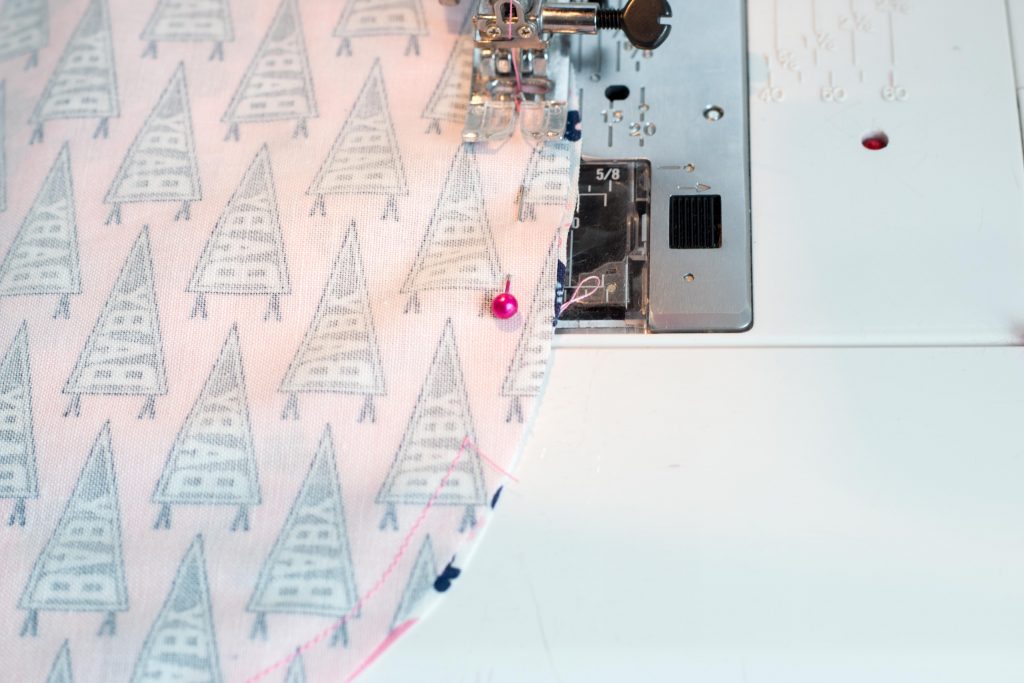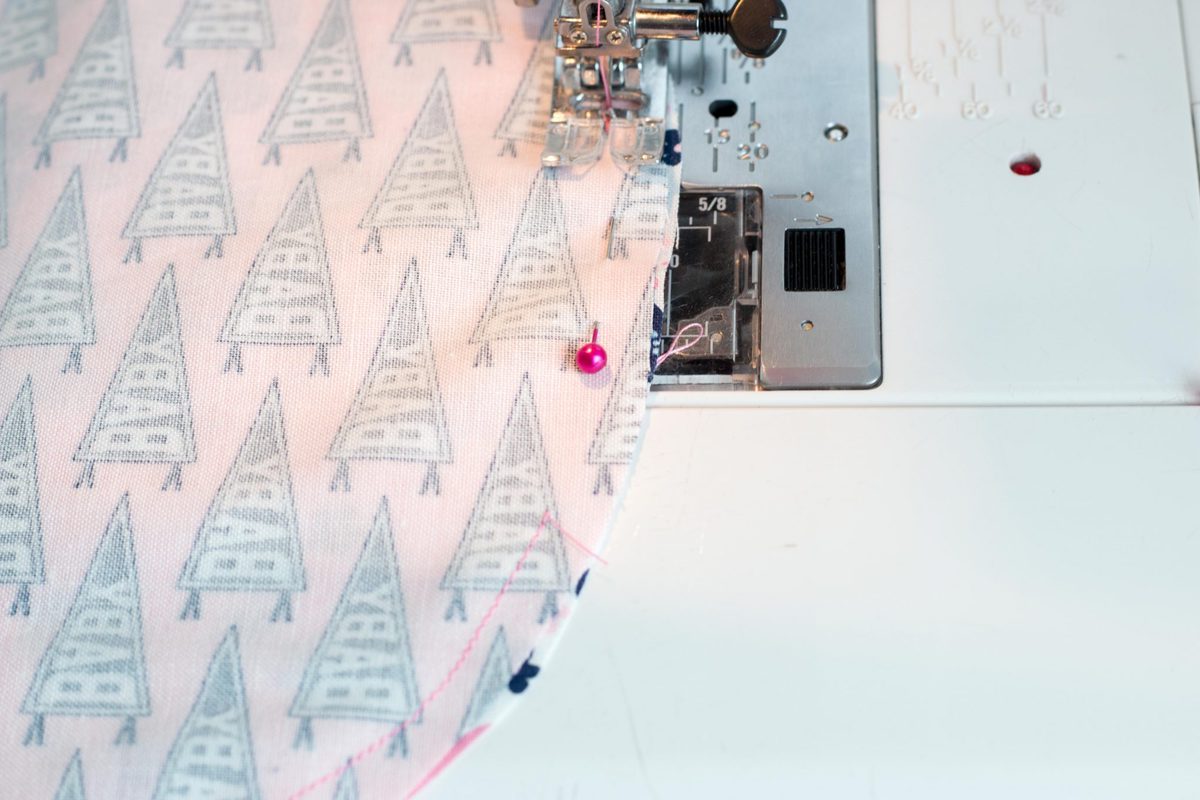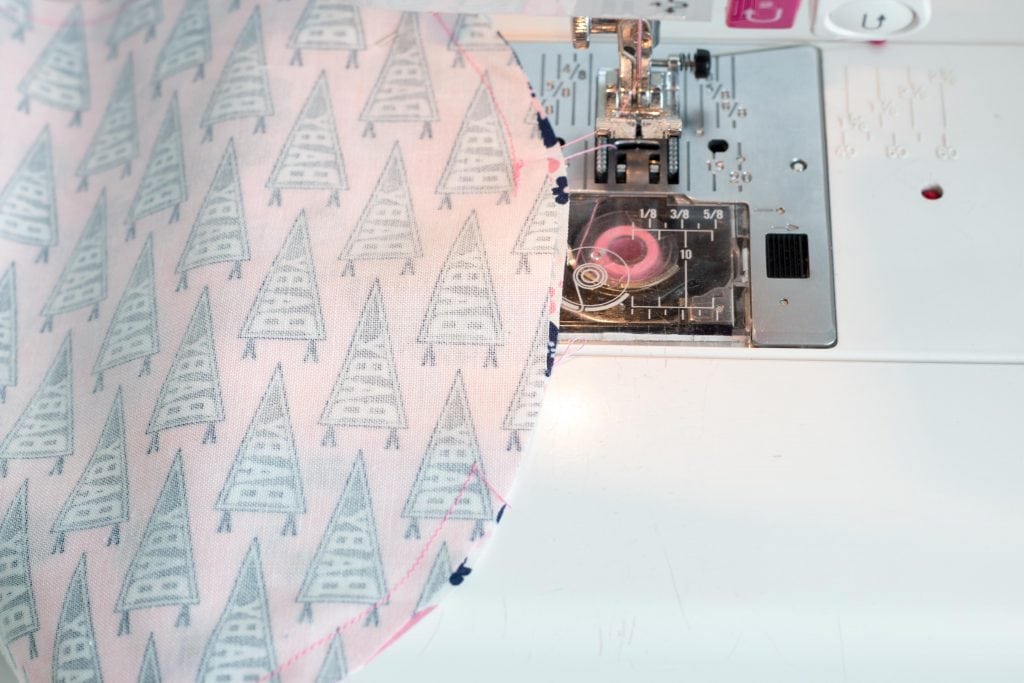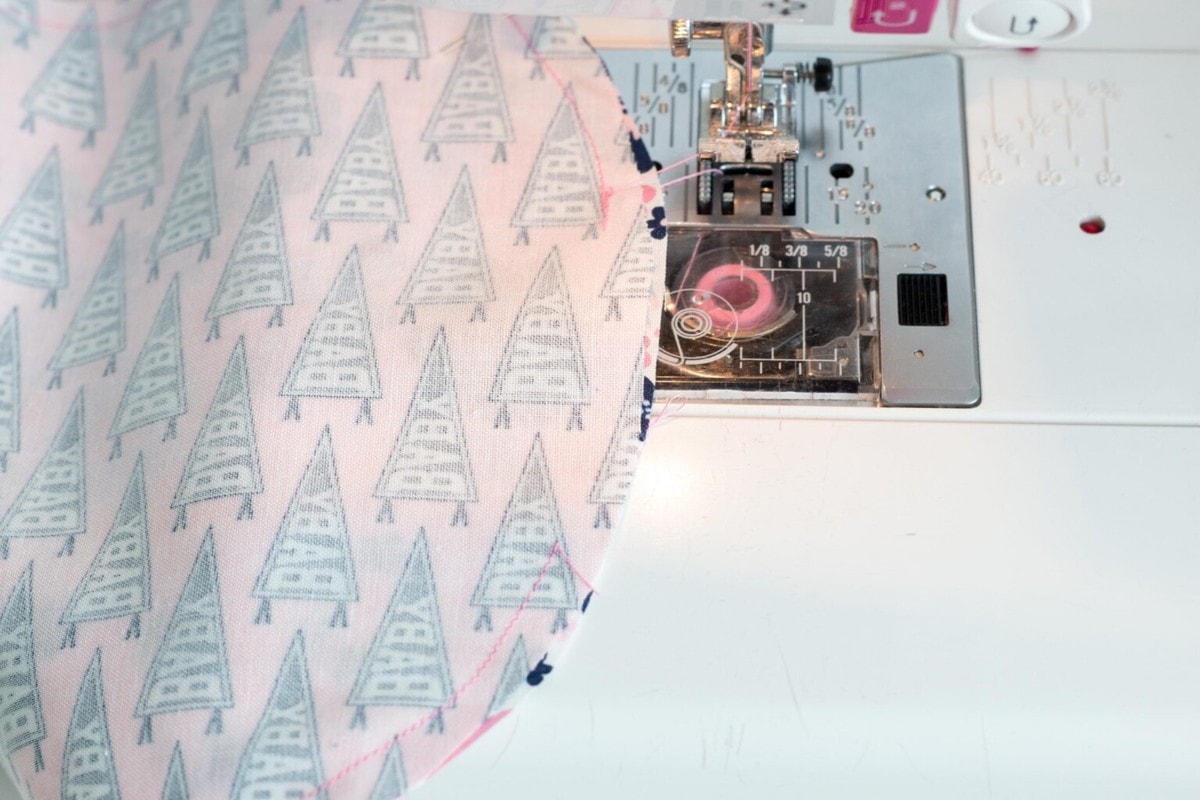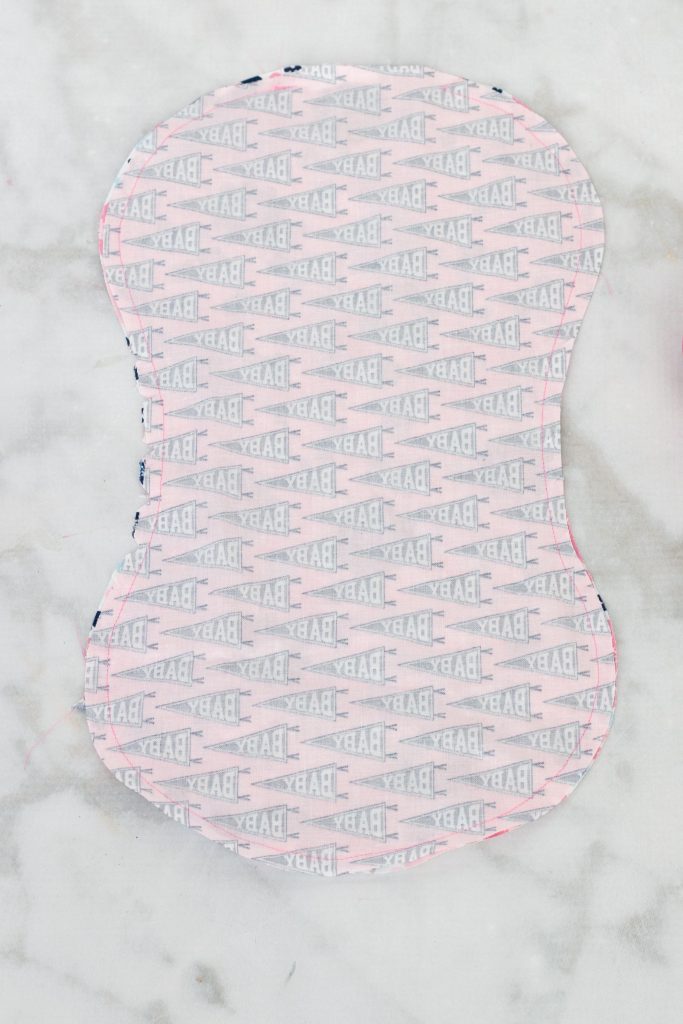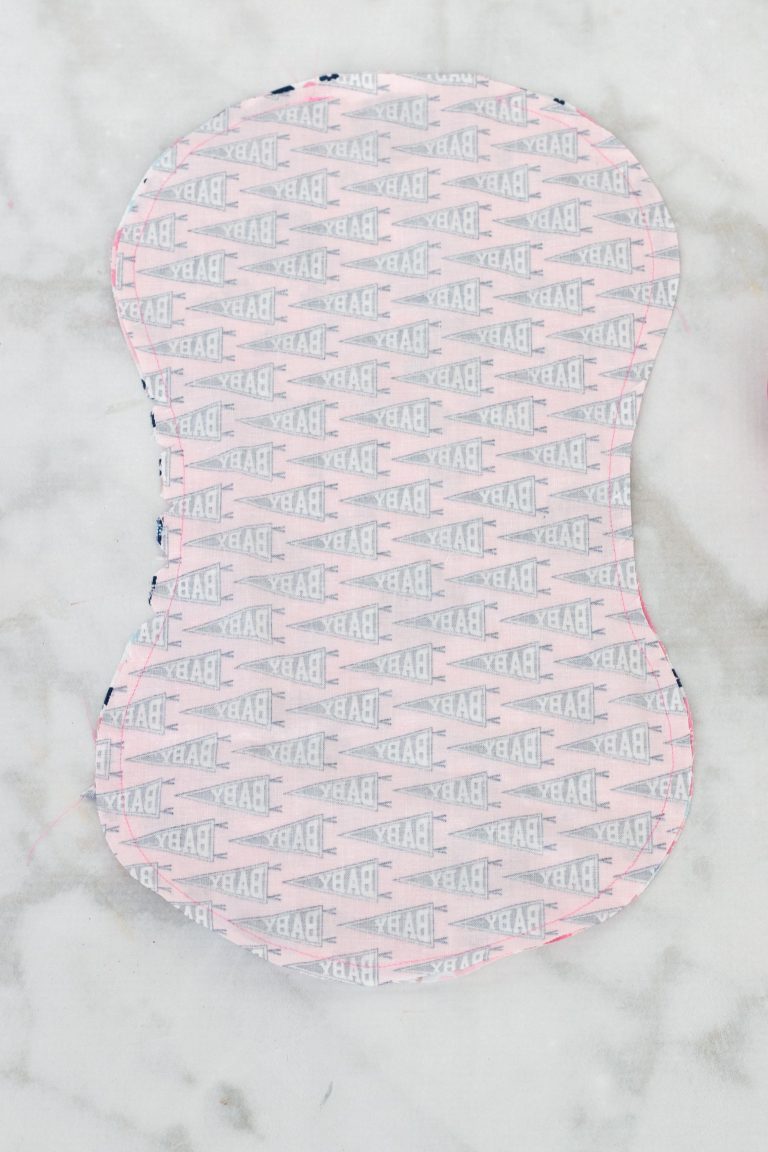 CLIPPING
Clip into the seam allowance getting close to, but not through the stitching line. Clipping into the curve of the burp cloth will allow the fabric to lay flat once it's been turned right side out, reducing any pulling that might result from the curve.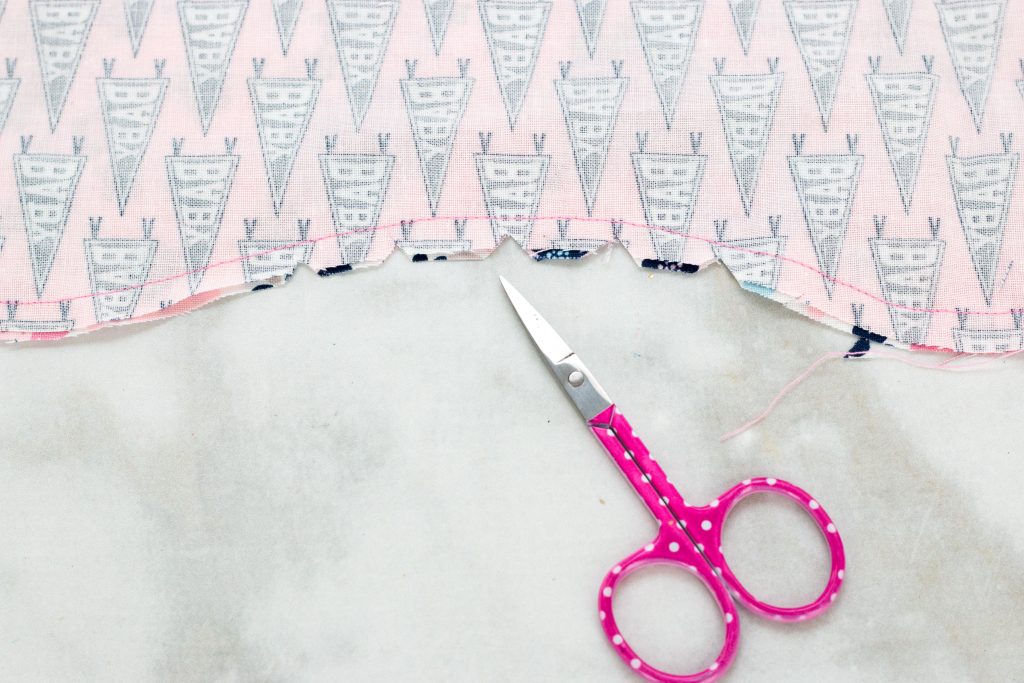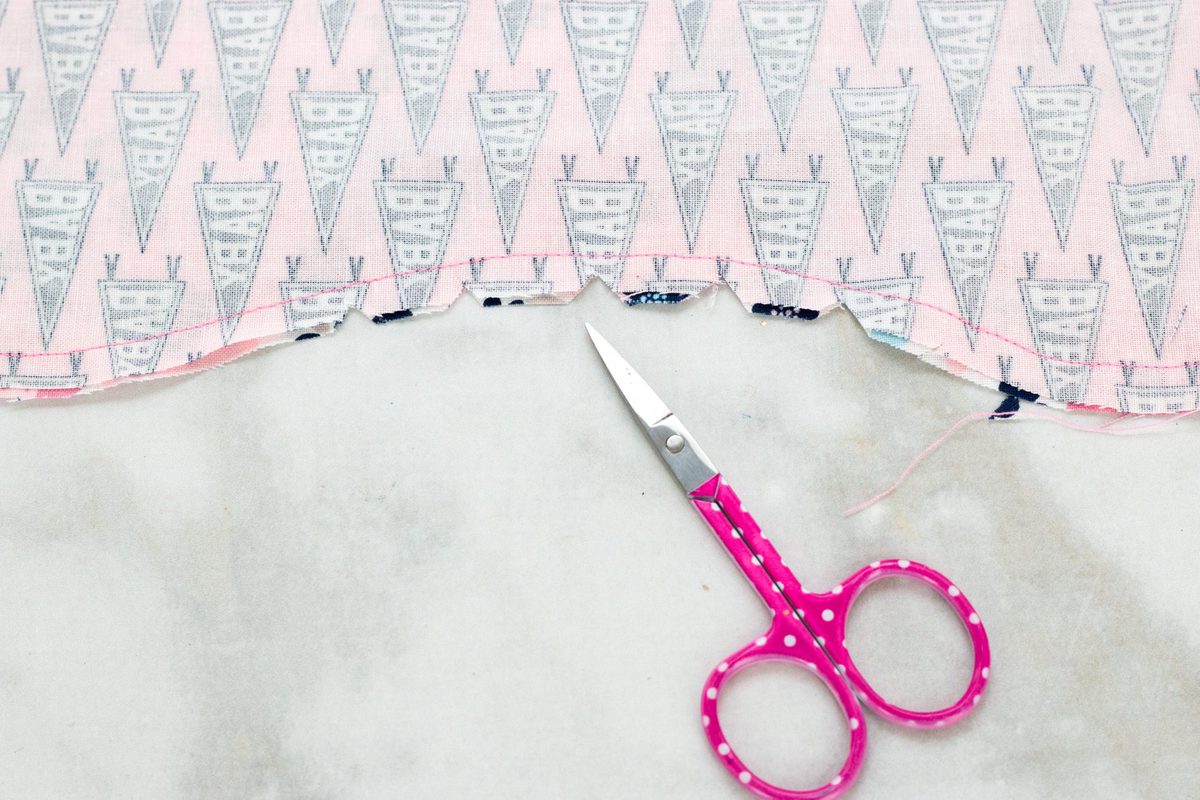 TURNING
Then, turn the burp cloth right side out.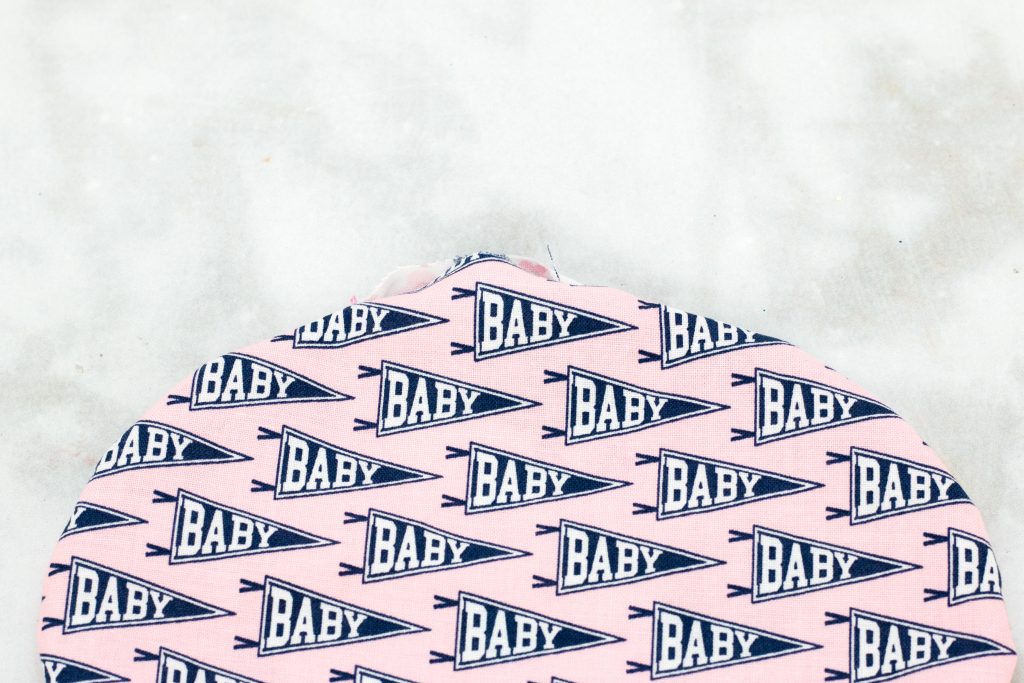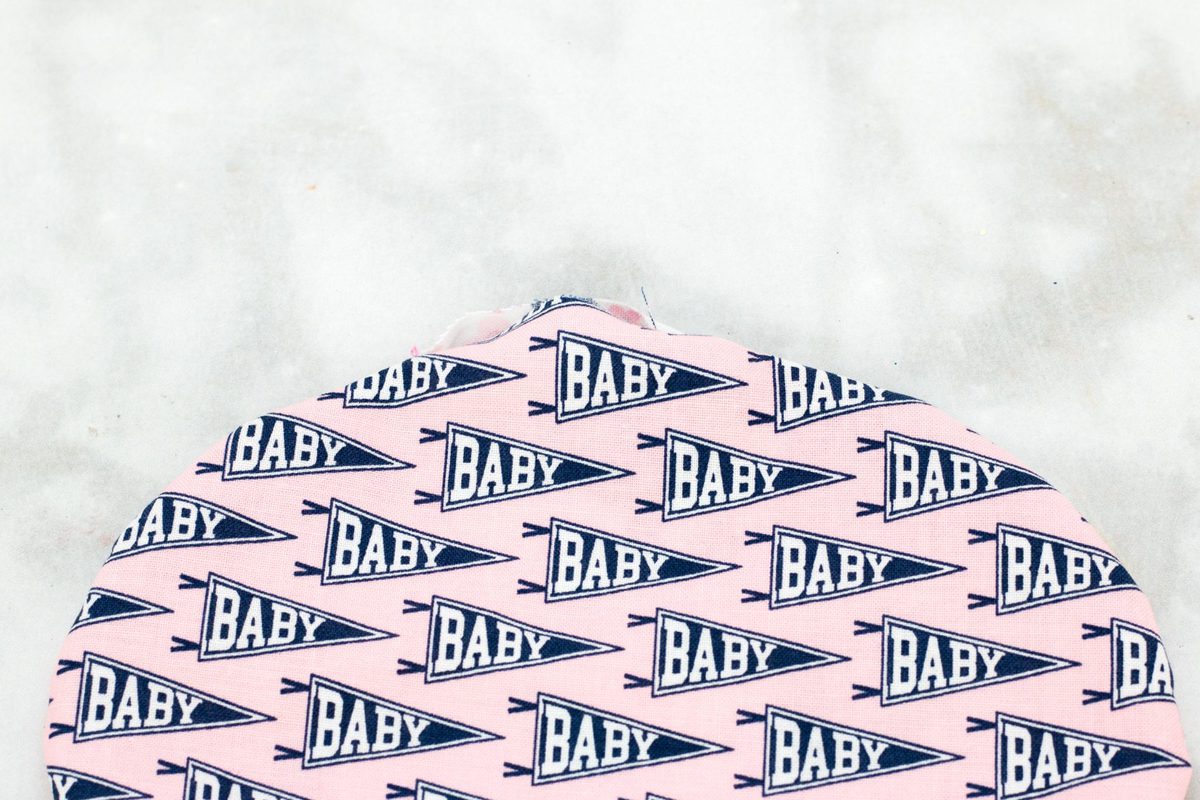 FINISHING
To finish the opening, either hand sew it closed or use Thermoweb Fabric Fuse glue along the seam allowance to close the opening.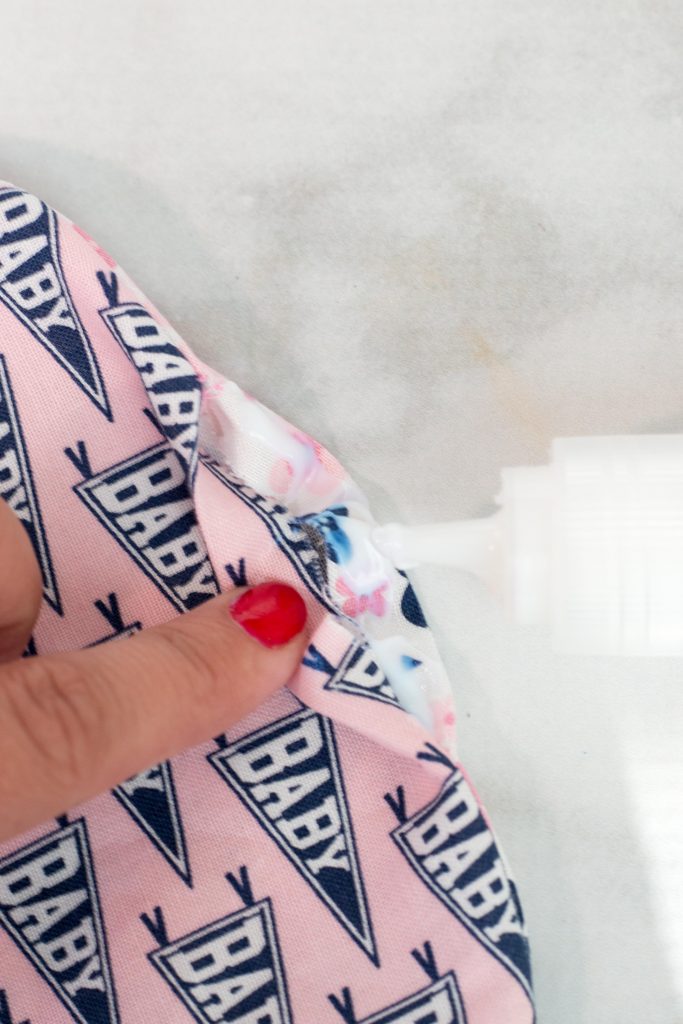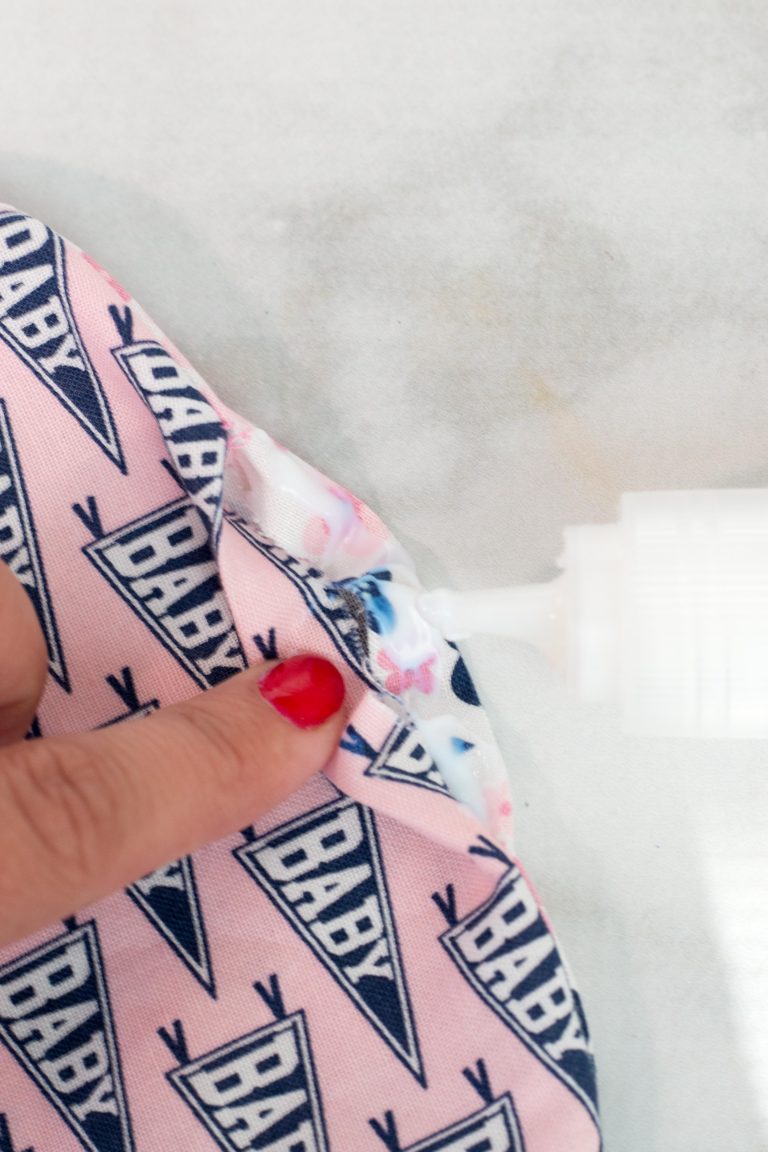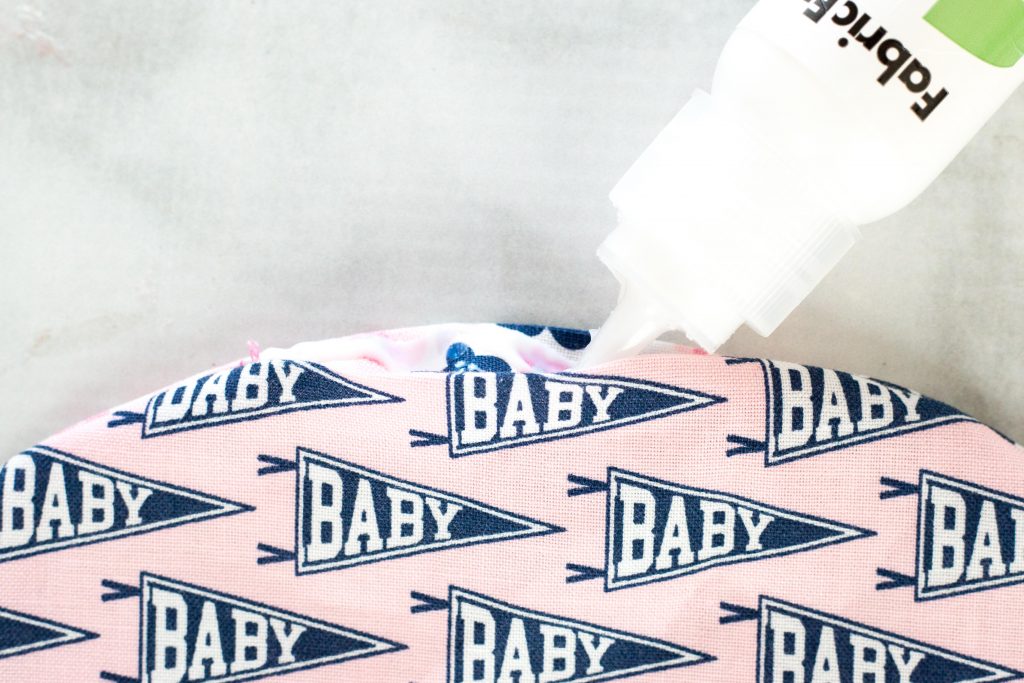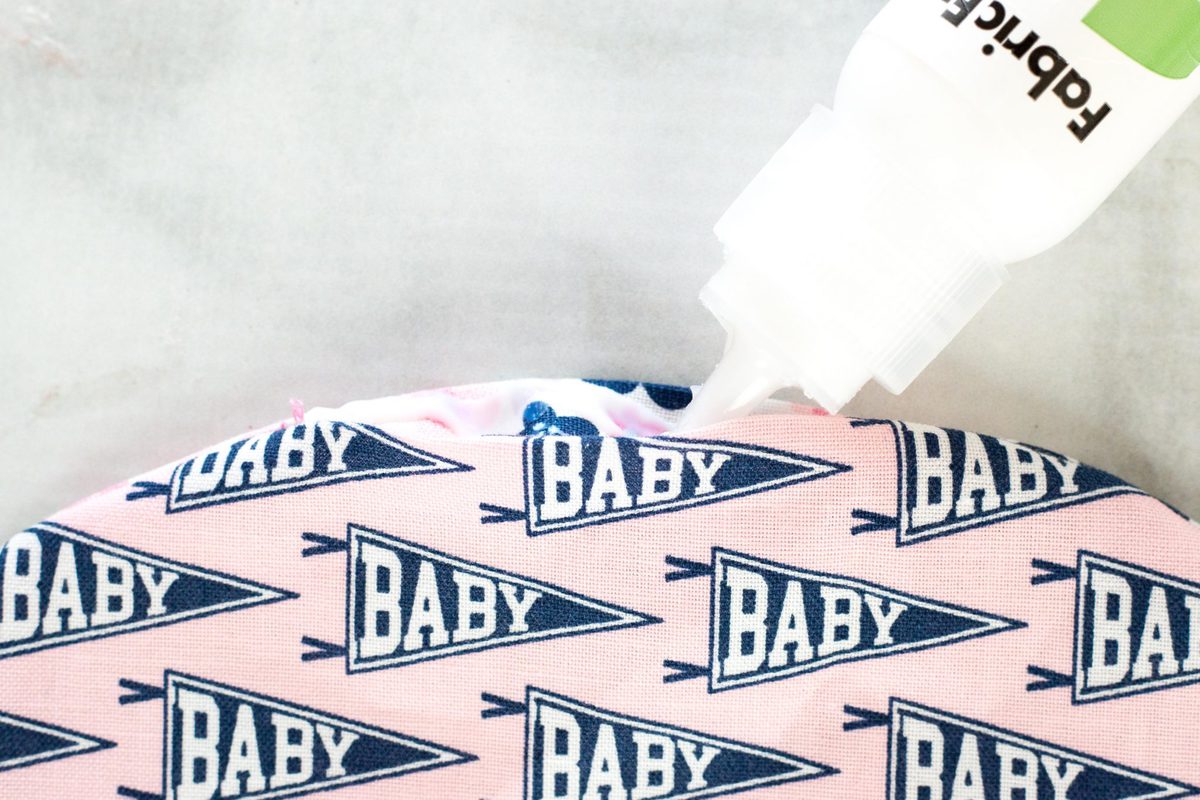 PRESSING
With a hot iron, press the burp cloth using plenty of steam.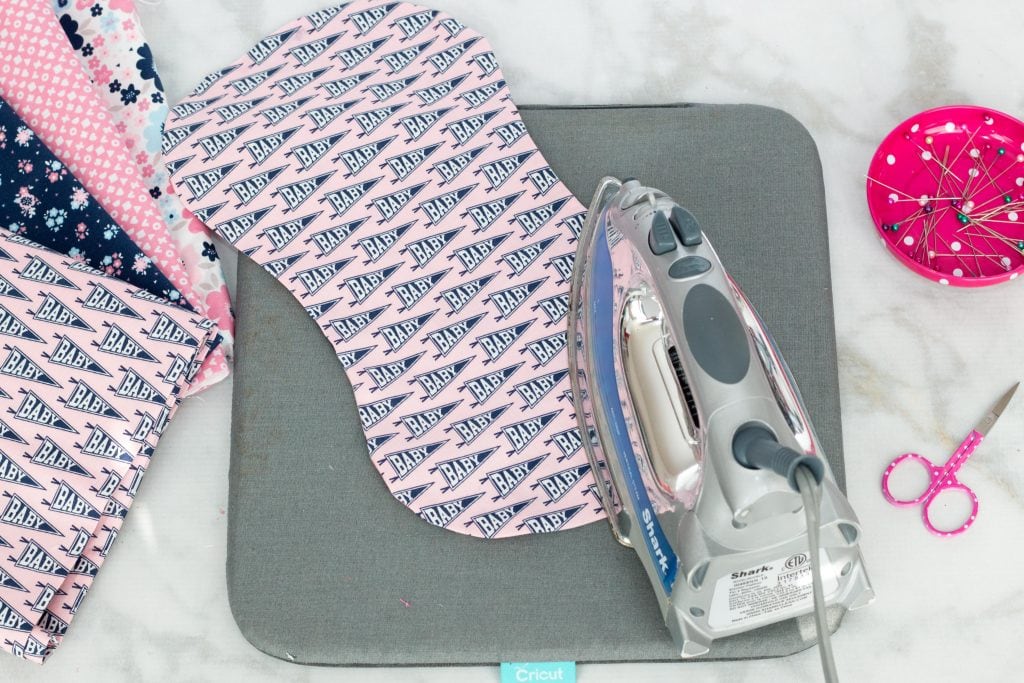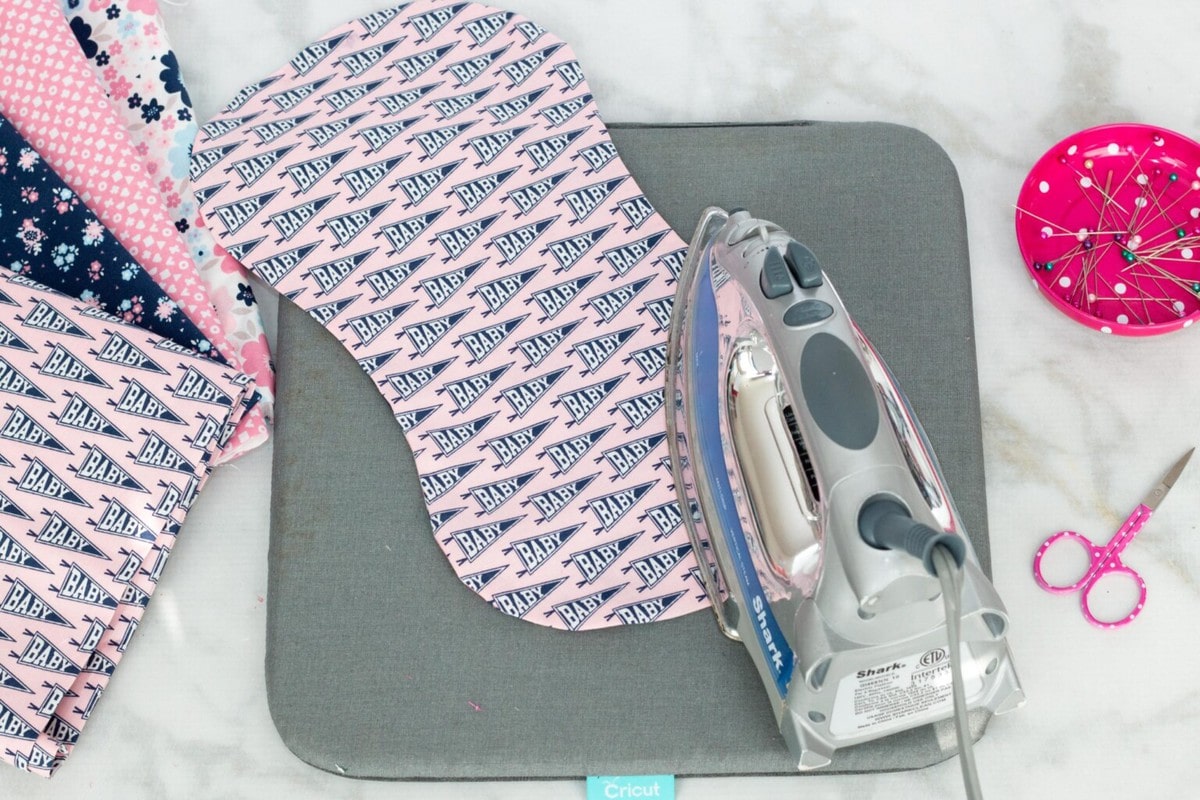 Wasn't that easy?!? Don't forget to grab the coordinating free patterns below to make the perfect baby bundle!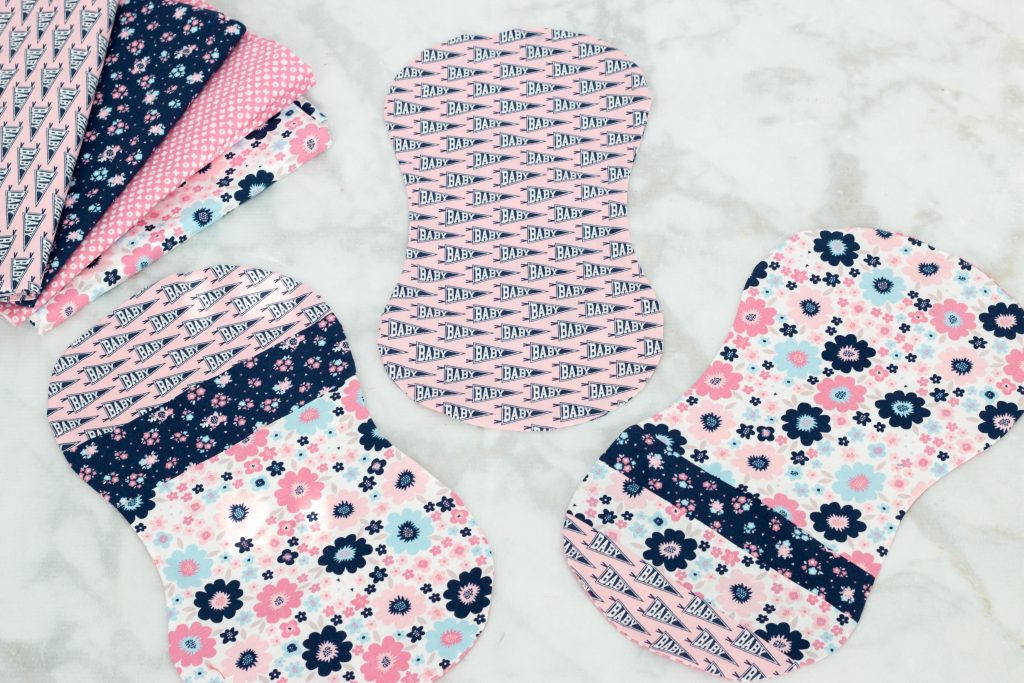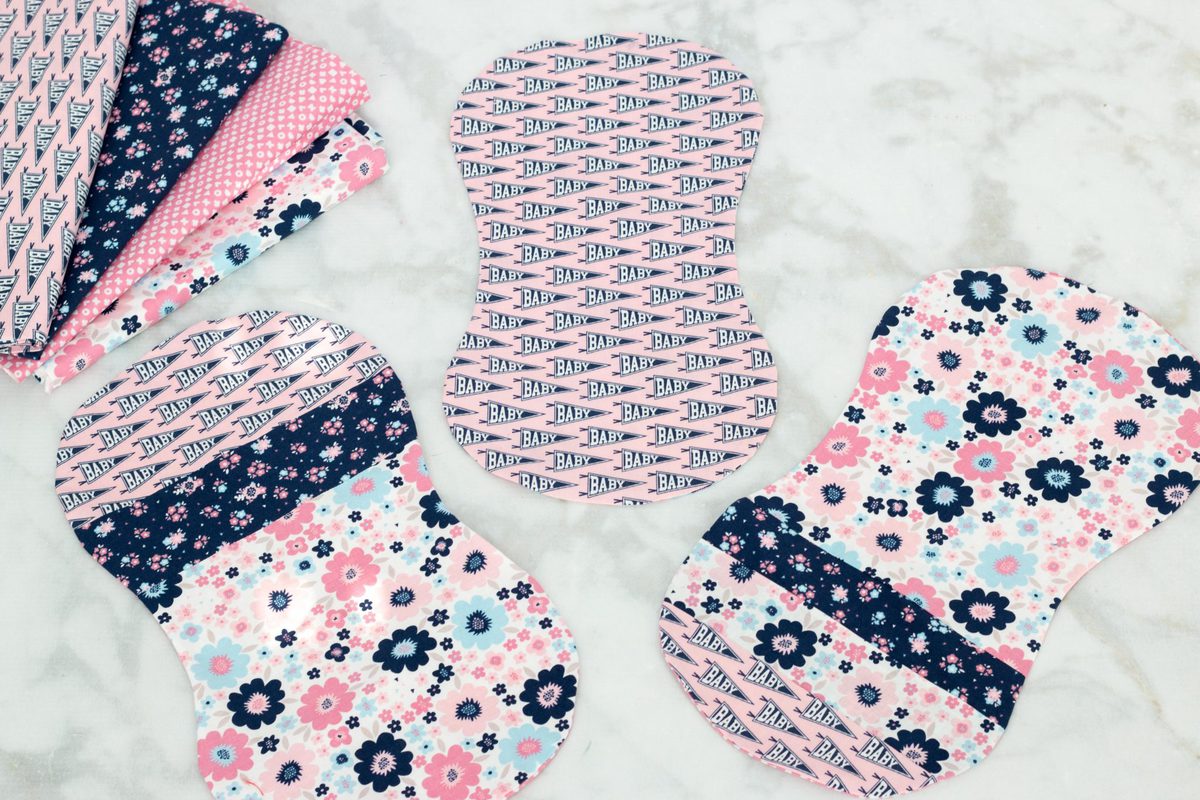 Get the Top Knot Baby Hat HERE.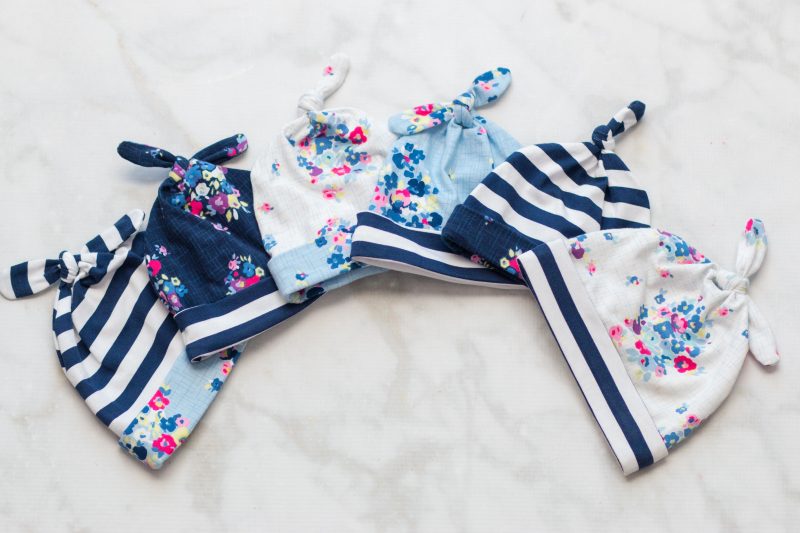 Get the Baby Bandana Bib pattern HERE.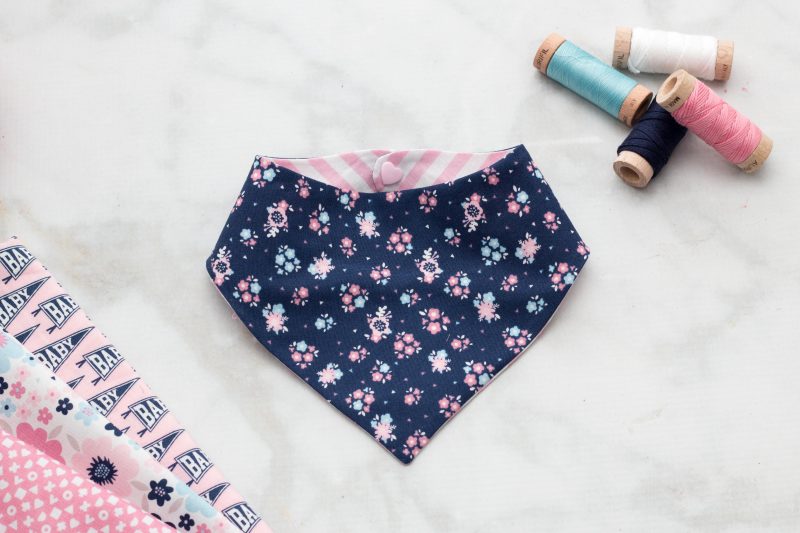 Don't want to forget about this free template? Save this project for later! Click here to save this project on Pinterest.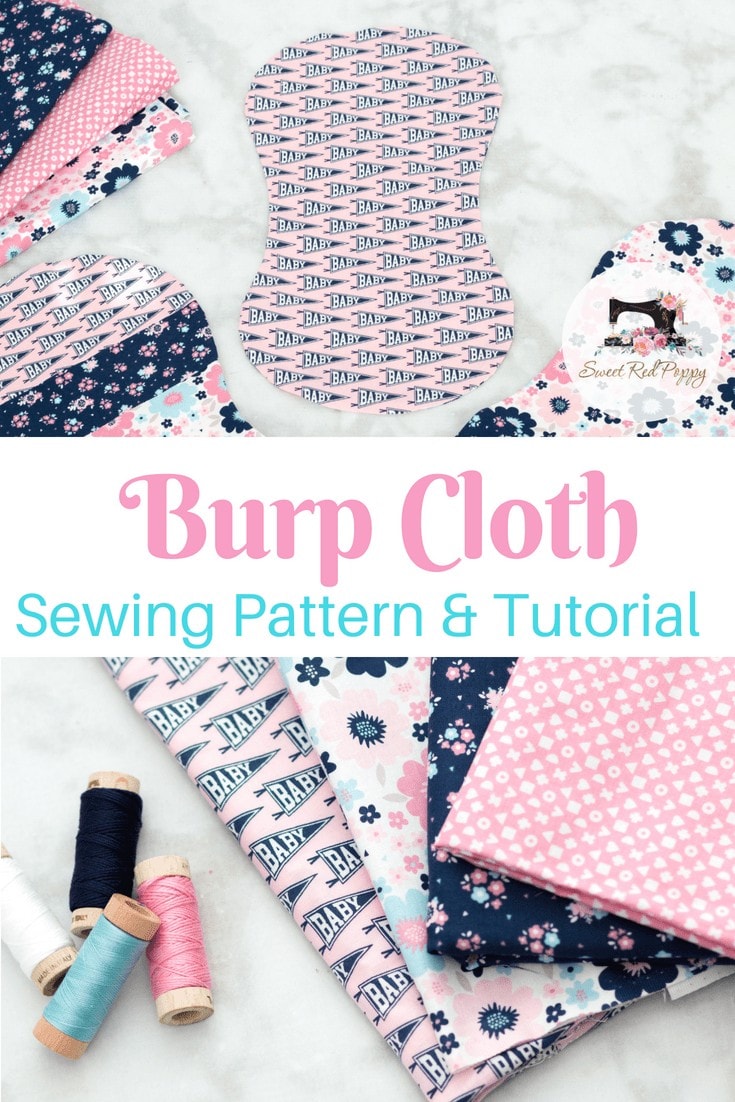 SaveSave
SaveSave
SaveSave