FREE Easy Double Top Knot Baby Hat Pattern & Tutorial
If you've been following along with me for awhile, then you know I'm completely obsessed with sewing for babies! I get giddy when I find out one of my friends is expecting and I start sewing like a crazy person! I actually keep a box full of handmade baby gifts just for baby showers! That's why I'm so excited to share this Double Top Knot Baby Hat Pattern with you!
The best part about sewing for babies is that you can use up your scraps and the projects come together so quickly!
This hat is easy enough that a beginner can sew it and I've included step by step photos as well as a video. I'm also sharing a few of my favorite tips for stress-free sewing with knit fabric.
Be sure to check out these posts for even more free baby patterns!
Free Baby Burp Cloth Sewing Pattern
All The Best Hair Bow Tutorials
New to sewing with Knit fabric? Read THIS post for even more tips on sewing with knit fabric.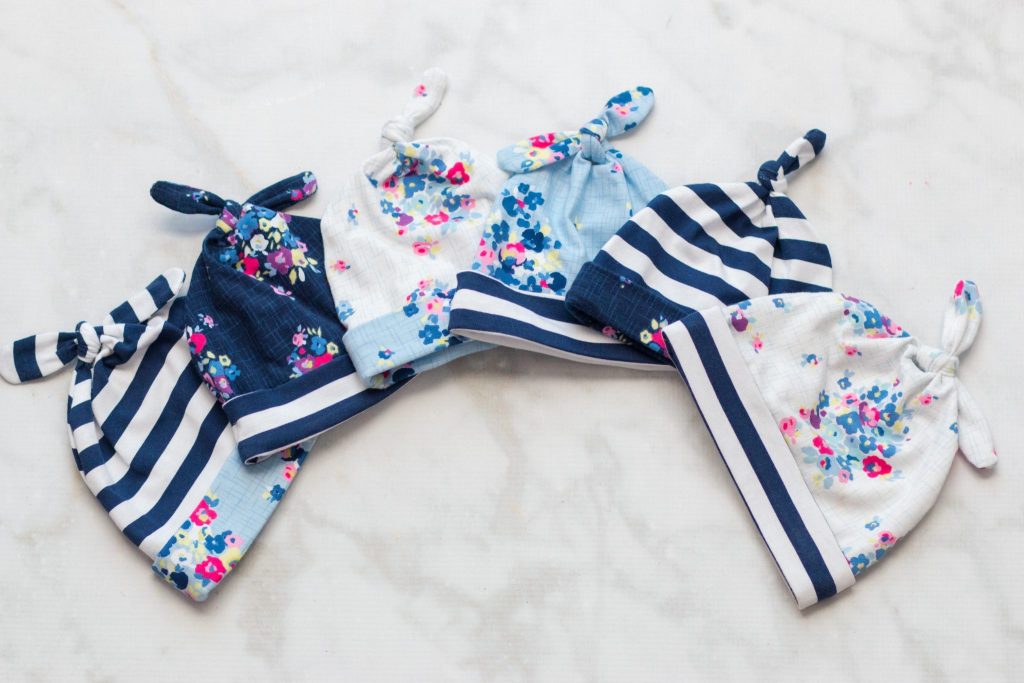 Let's get started!
Supplies Needed for your Top Knot Baby Hat Pattern:
Knit Fabric (I prefer 95% Cotton 5% Lycra)
Eloflex Thread (this is my secret to avoiding popped seams)
Download Baby Hat Pattern (choose either one or two top knots)
Rotary or Scissors
Sewing Machine
Iron
Clips or pins
DOWNLOAD THE

FREE

TOP KNOT BABY HAT PATTERN HERE.
Download this baby hat pattern and print it out. You can choose between two different patterns, one features a single knot and the other features a double knot. The pattern is available in sizes Newborn, 3-6 and 6-12 months. If you choose an extra stretchy fabric it can fit up to a 2-year-old.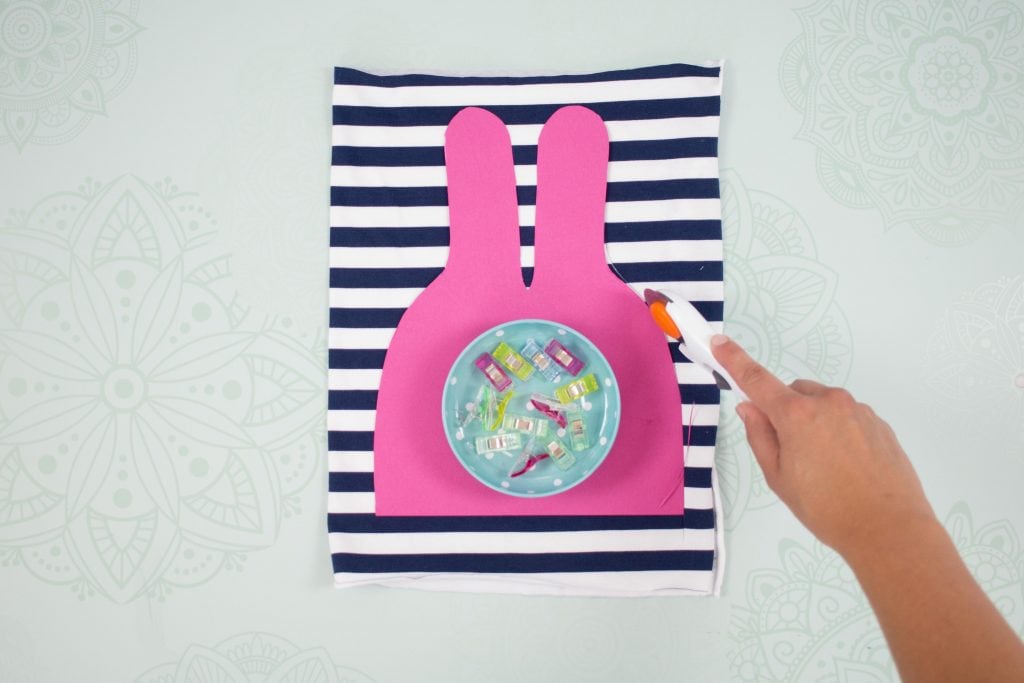 I like to print off my pattern on cardstock so that it will last for multiples uses. Choose the correct size, lay it on top of two pieces of fabric with the greatest amount of stretch going across the pattern horizontally. This is very important!
To determine the stretch of your fabric simply stretch a 2-inch piece of the knit fabric in one direction and repeat this process in the opposite direction. Choose the direction of the greatest stretch to go around the head.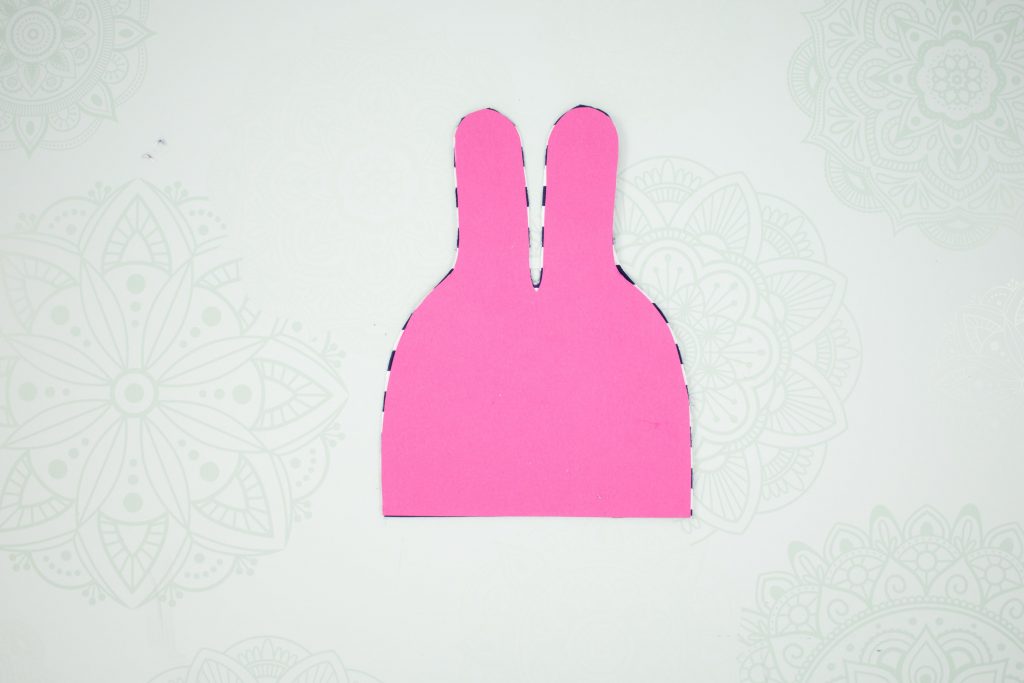 Clip or pin the two pieces of fabric with right sides together.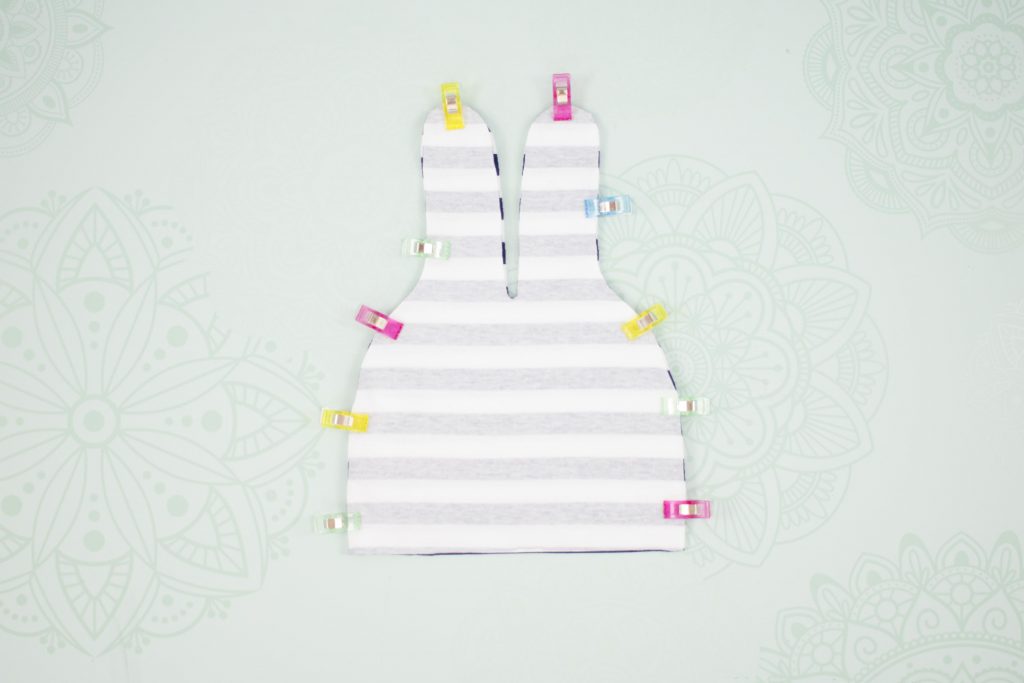 Here's one of my favorite knit sewing tips!! Coats recently released Eloflex thread and it's a game-changer! I keep about 10 spools of these on hand in a variety of colors for all of my knit sewing. This allows me to use a sewing machine instead of needing a serger for every project.
the Eloflex thread is a stretchable thread which allows the fabric to stretch without the seams popping or breaking. This means you can use a normal stitch instead of a lighting or stretch stitch when sewing with knit fabric. I just wish this thread would have been around when I first started sewing with knits years ago!!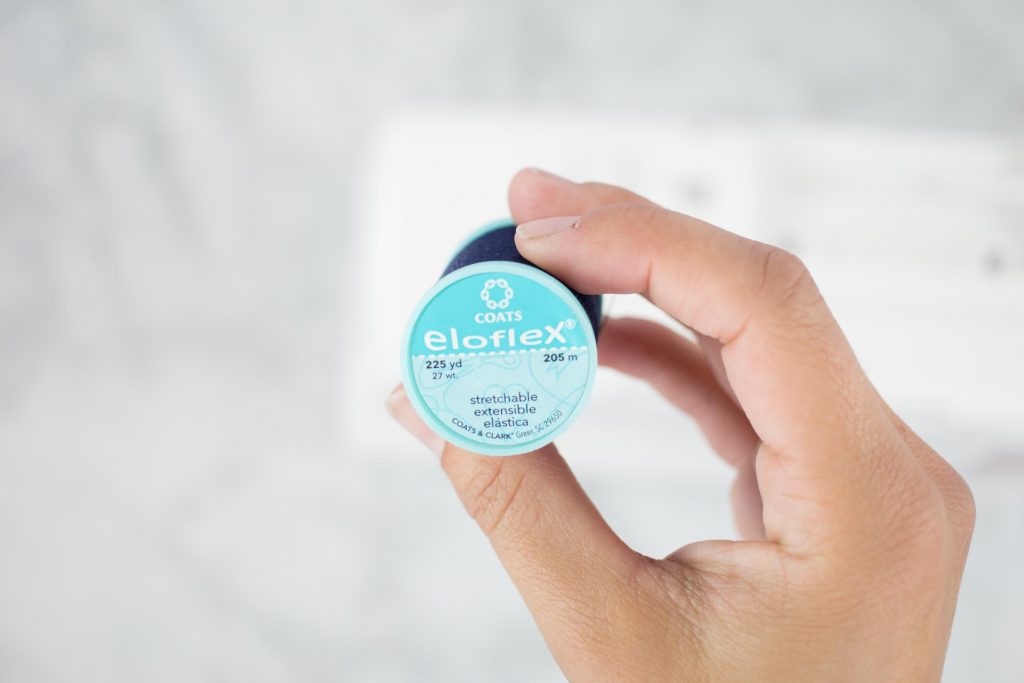 Sew around the hat using a 3/8ths-inch seam allowance. If you find sewing around the points of the hat tricky, try setting your needle to the down position and lifting the presser foot to rotate the fabric as you go around the curves.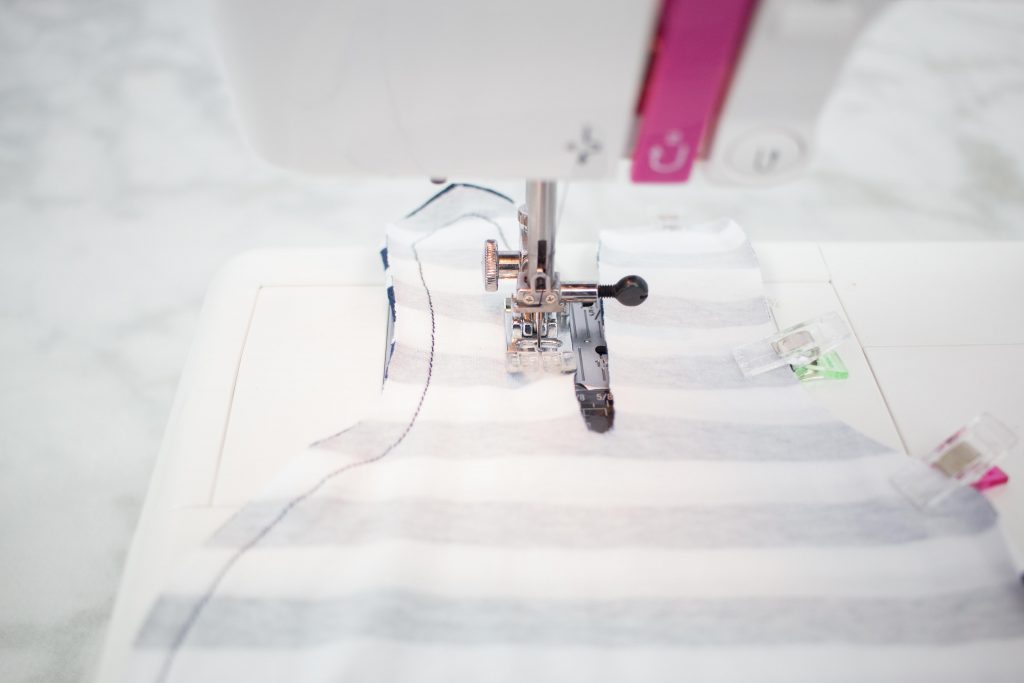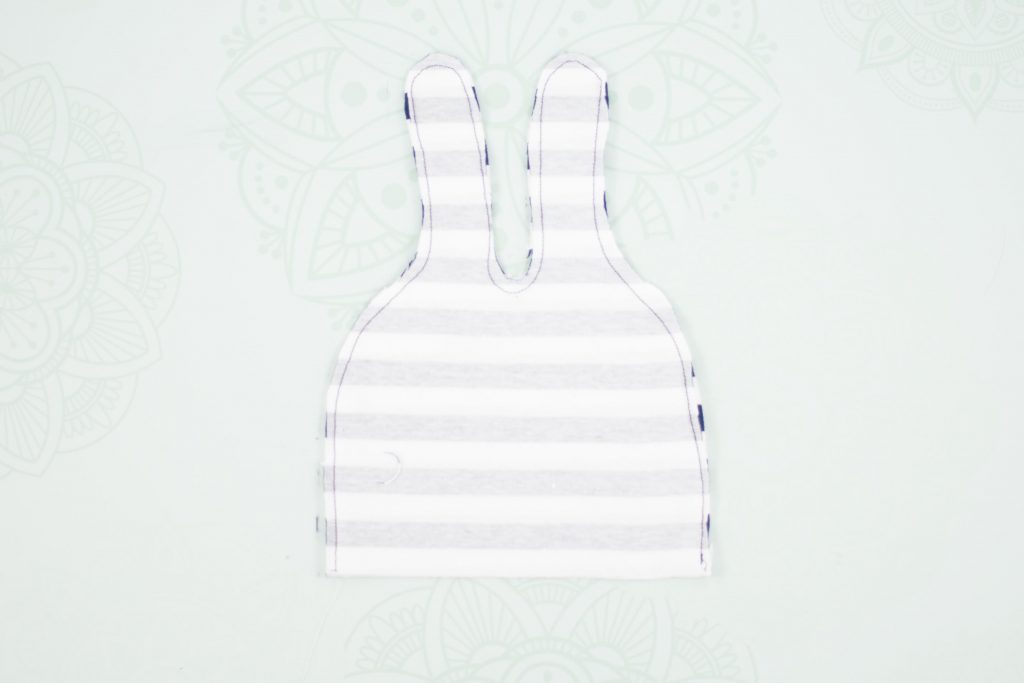 Trim down the seam allowance to reduce bulk.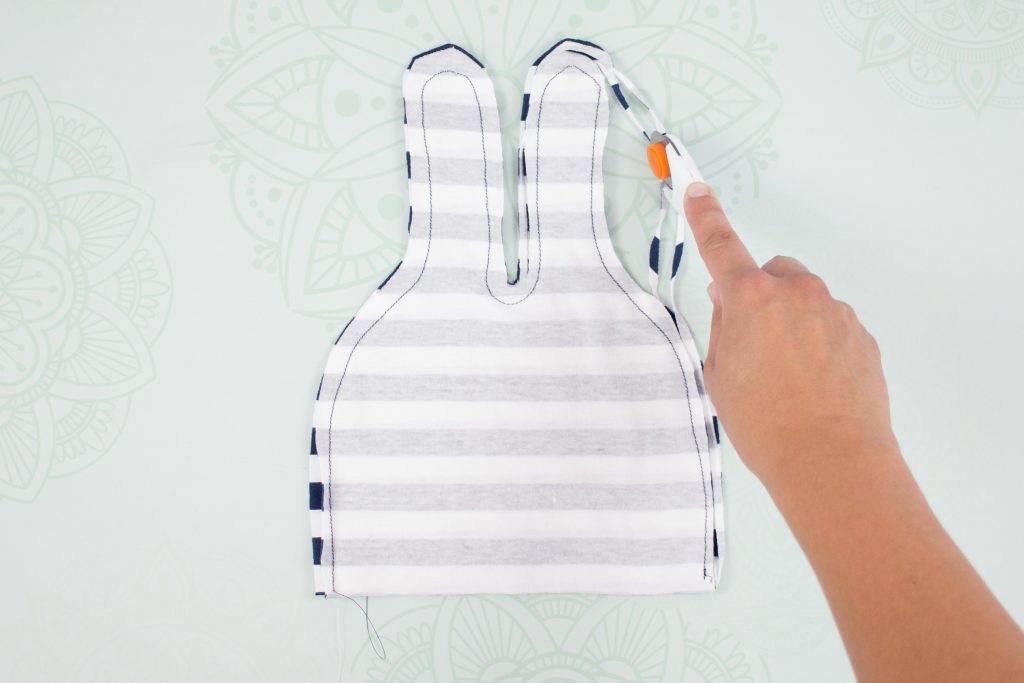 Cut out the band with the greatest stretch going across the width of the fabric.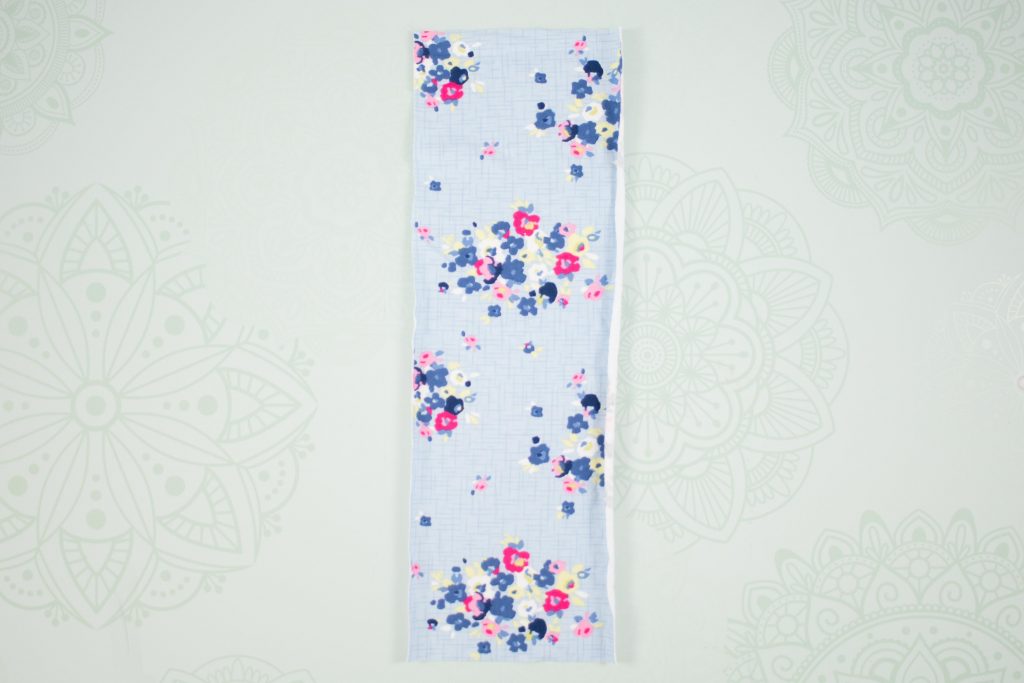 Fold the fabric in half with right sides together and sew along the short side.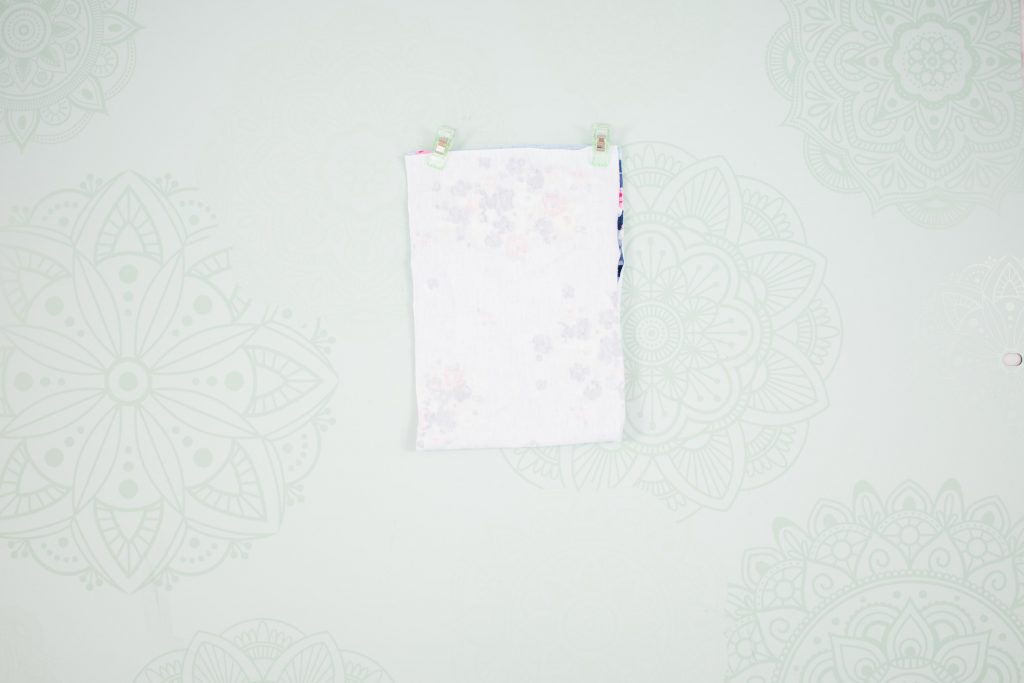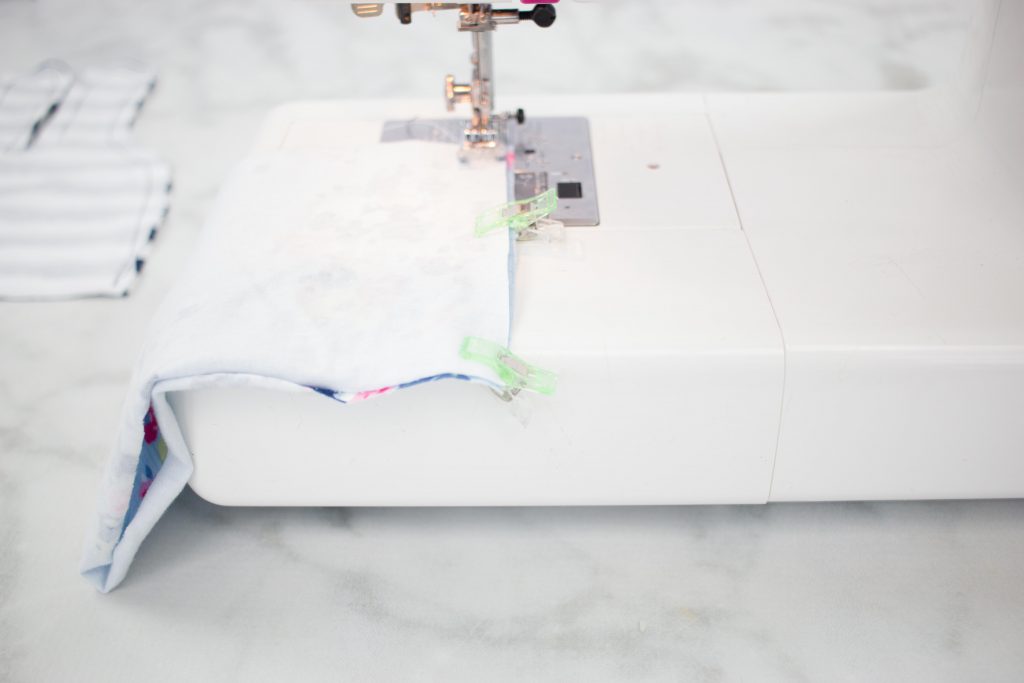 Turn the hat and band right side out.
Fold the band in half with wrong sides together.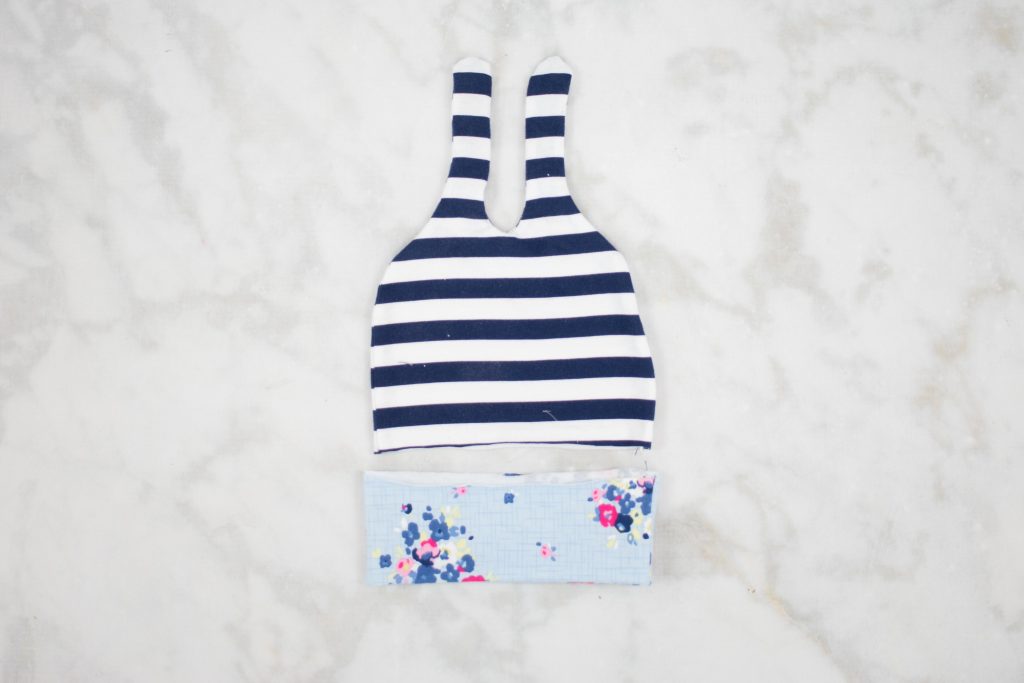 Slip the band around the hat aligning the side seams on one side and the side seam and the middle of the band on the other side.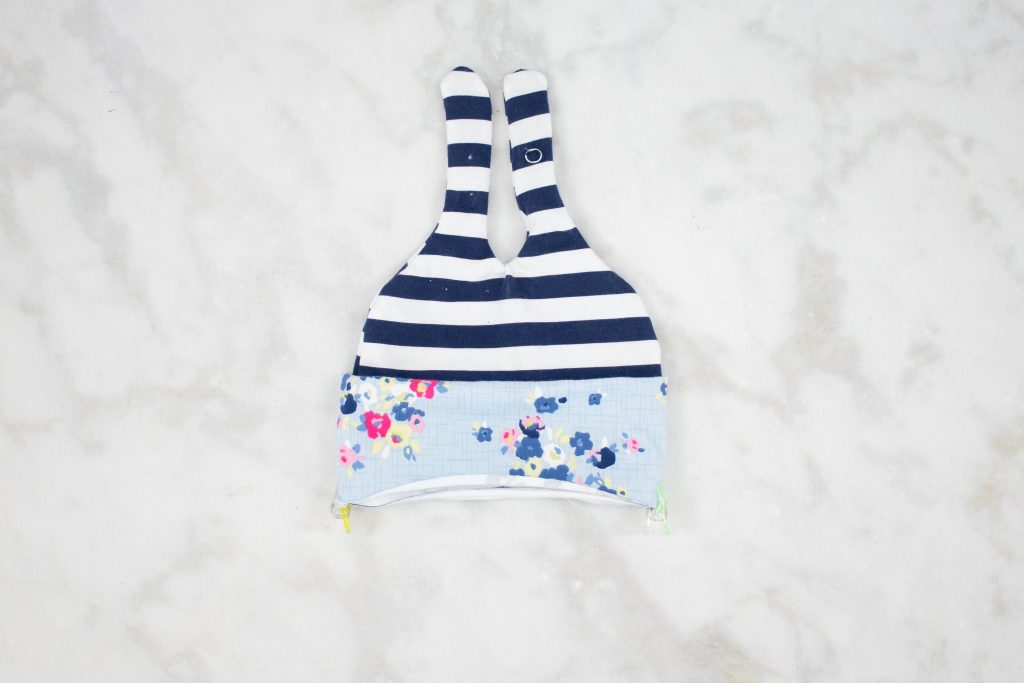 With a 3/8ths-inch seam allowance sew through all three layers of fabric.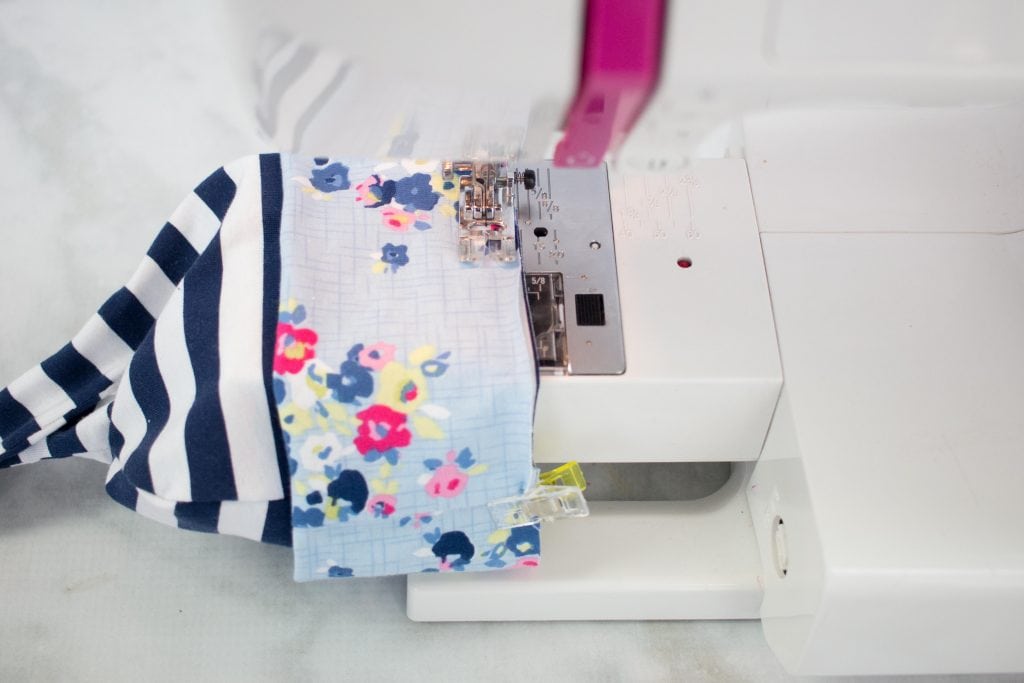 Press the seam allowance upwards towards the hat and the band downwards. Then fold the band upwards 1.5 inches.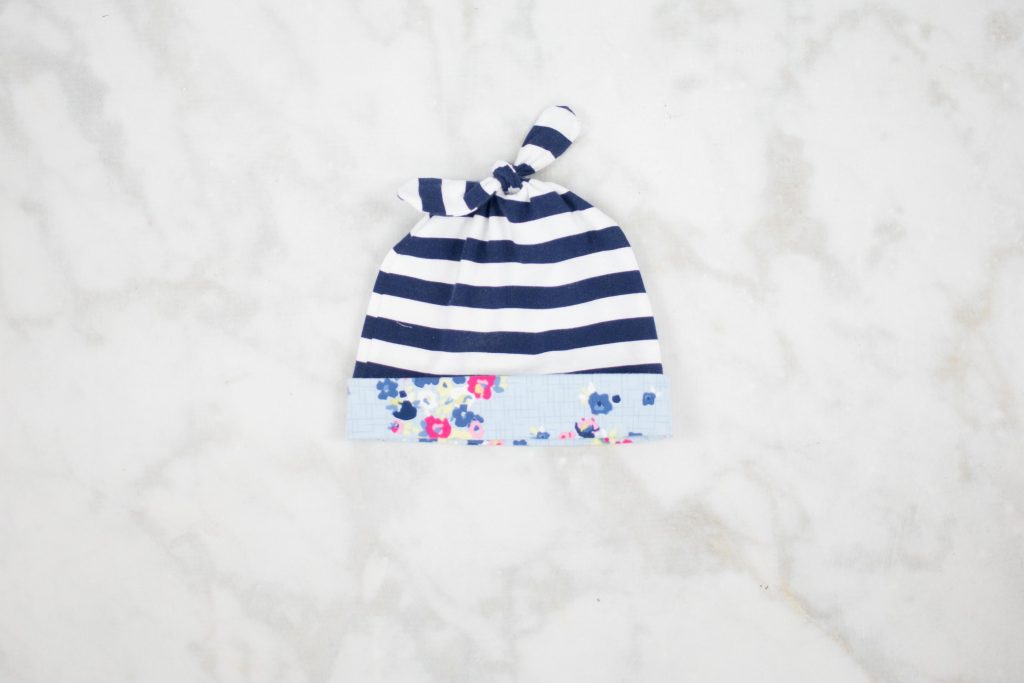 Wasn't that simple?!? I love to batch sew these hats. Layer a bunch of fabrics and cut out multiple hats at once and spend an evening making a set of these adorable hats!
SaveSave
SaveSave
SaveSave
SaveSave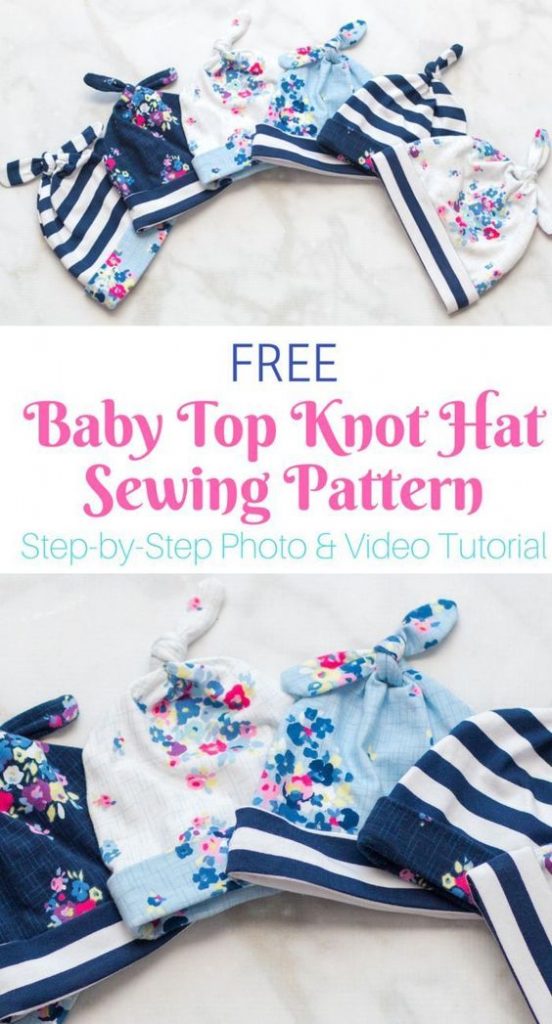 Learn how to hack this baby hat pattern into a Knotted Turban Hat below!
https://sweetredpoppy.com/knotted-turban-style-baby-hat/