As the end of the school year approaches, I'm working hard on making all of my teacher appreciation gifts.
I have a kindergartener, a first-grader, and a second-grader. We really lucked out with some truly incredible teachers this year and I wanted to do something extra special for each one of them to show them just how much they mean to us!
My mother, mother-in-law, and father-in-law are all school teachers and I know just how much time and effort goes into their jobs. Not to mention how much money they spend out of their own pockets on classroom supplies.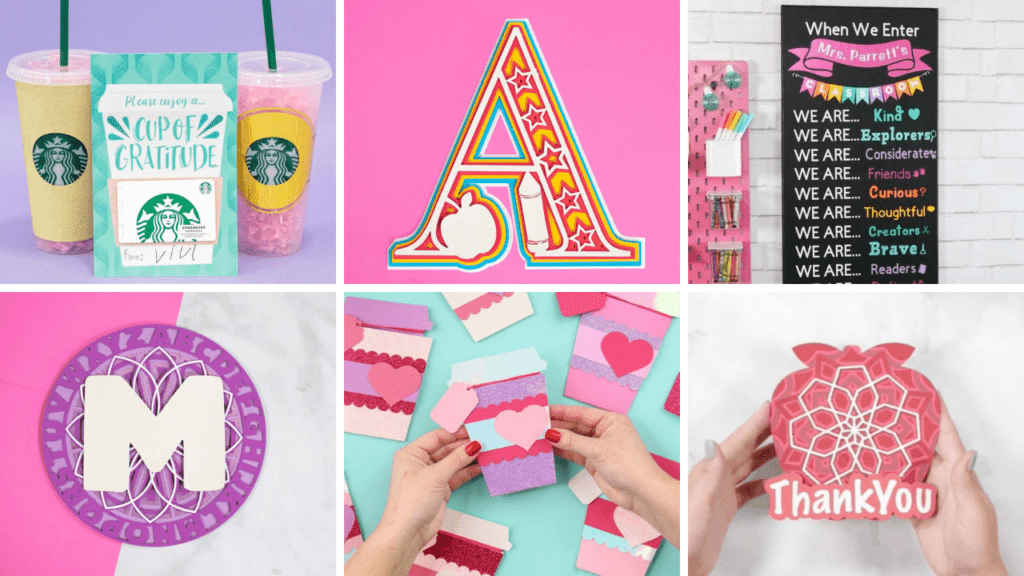 There are countless late nights, phone calls, meetings, trips to the store and so much more that goes unseen. Giving a heartfelt gift at the end of the school is the least we can do to say thank you!
I'm rounding up my favorite Teacher Appreciation gift ideas in this post to help you make a thoughtful gift to show your gratitude!
It's hard to figure out what to give as a teacher's gift throughout the year. Often times you have to think of a teacher's gift for back to school, a holiday gift, and an end-of-the-year gift.
There are a lot of amazing ideas out there, some store-bought, some handmade. I wanted to contribute a DIY teacher gift with this layered apple mandala design.
You could even turn this layered mandala into a card for a thoughtful handmade gift!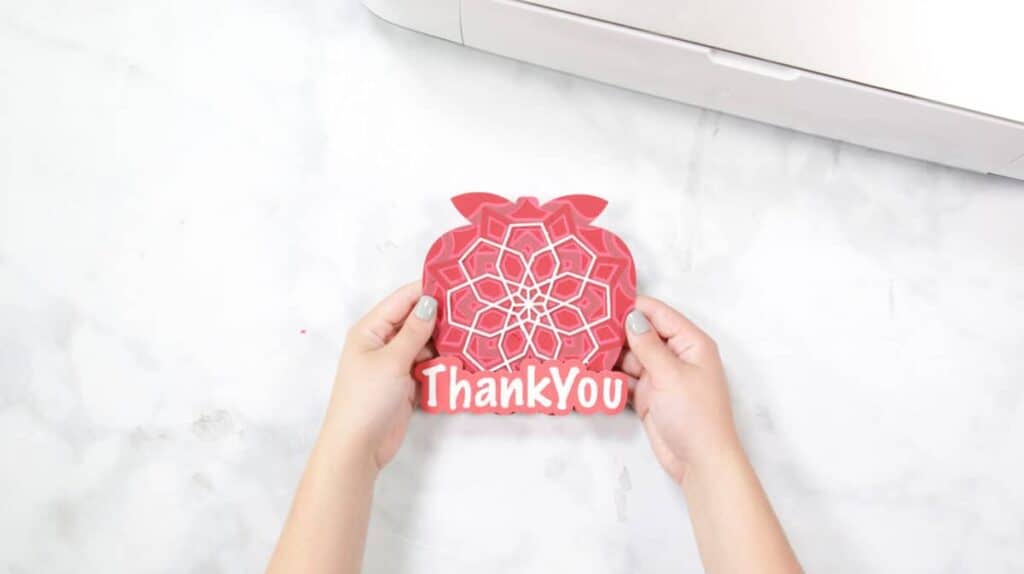 One of my favorite things to do each year is send a few fun gift cards to my children's teachers. It's an easy way to say "Thank You" for all that they do!
I'll definitely be sending a few of these during teacher appreciation week!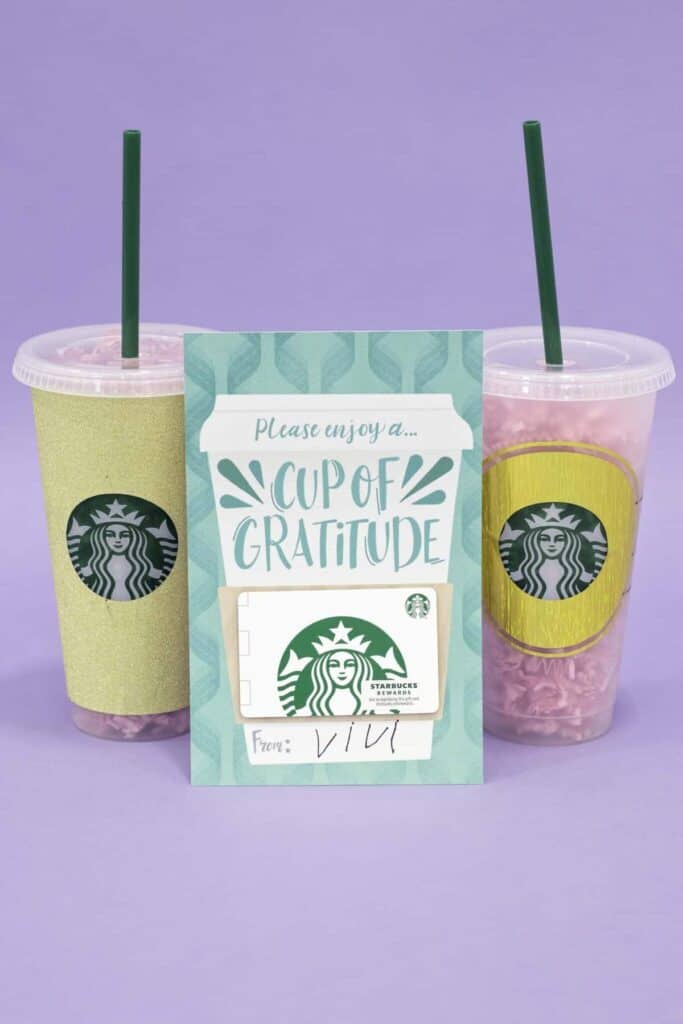 I designed these School-Themed 3D Layered Alphabet cut files with both teachers and students in mind. Included with each latter is an apple as well as a ruler, pencil, crayon, or stack of books.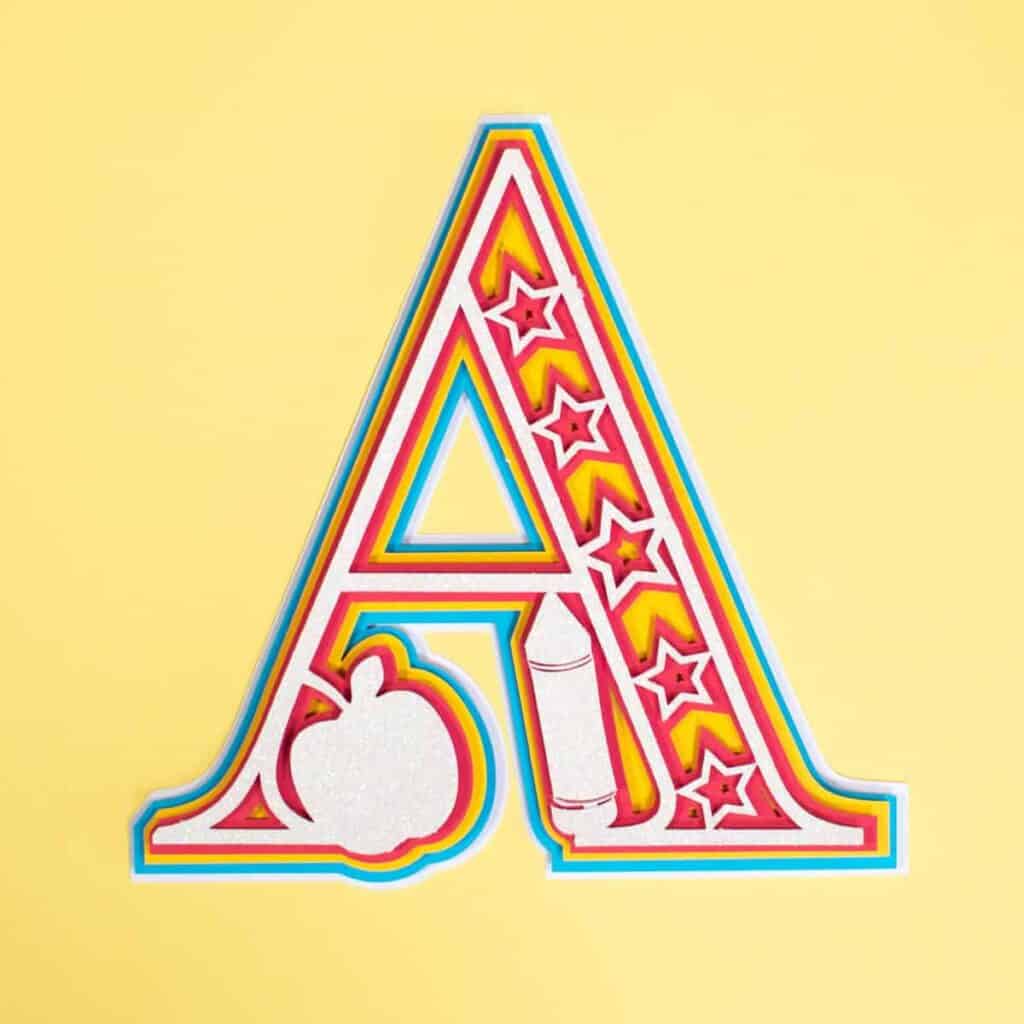 I think it's important to create a space where children are encouraged not only to learn but to experiment, to question, wonder and most importantly to be kind and know that they are loved!
This cute faux chalkboard is so bright and cheery and I hope it will bring a smile to each child when they see it in their classroom!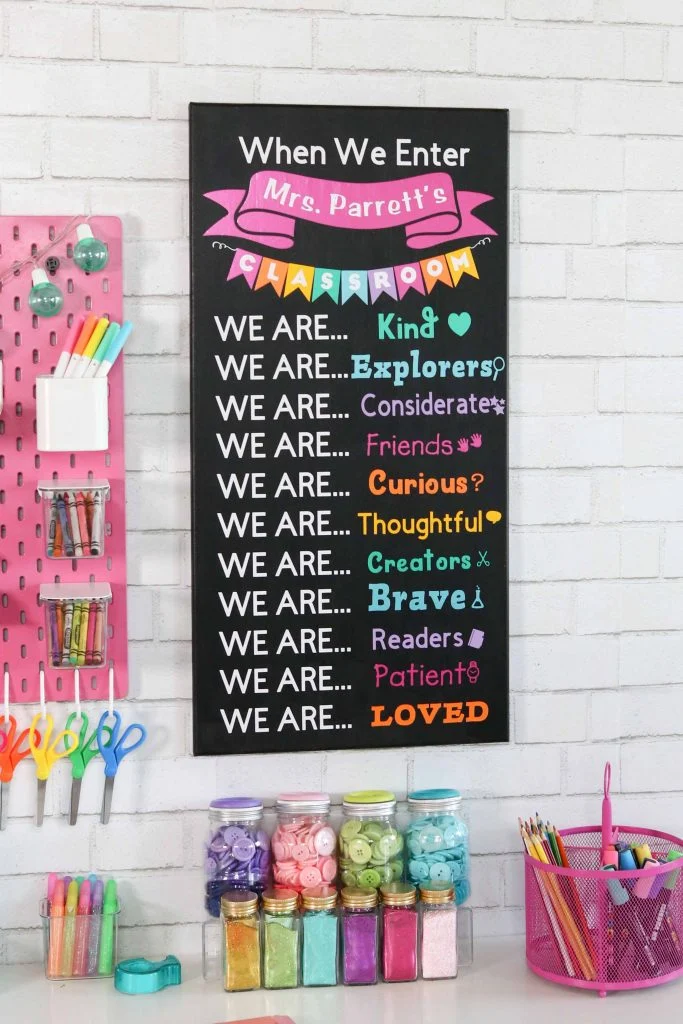 Just change the colors of cardstock, and this file works perfectly for a teacher appreciation gift.
I send these cute little gifts to my children's teachers throughout the year and even drop a few off at the school's front office for a fun little pick me up.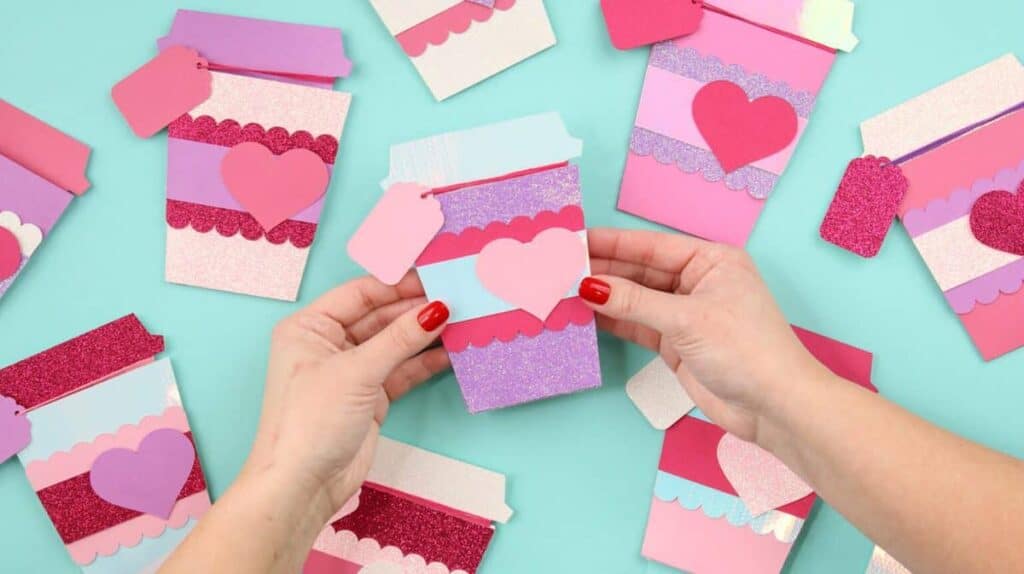 I designed this DIY Alphabet Mandala as a fun and easy way to personalize decor. This 8 layer mandala can be personalized with your teacher's first initial and favorite color.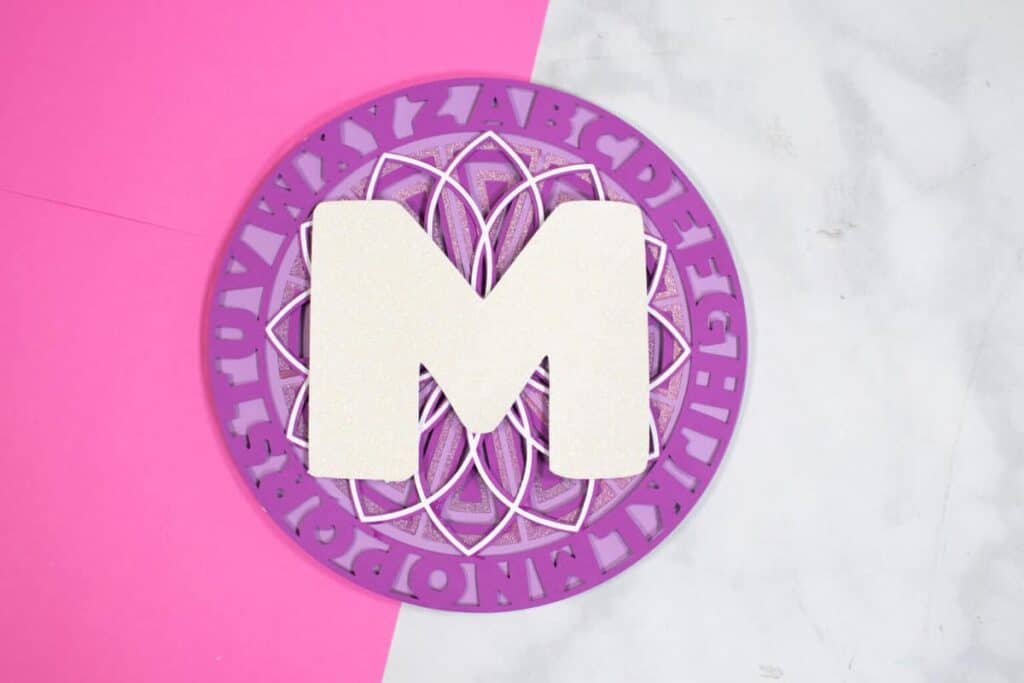 Join my crafting and sewing Facebook group where you can show us what you're making, ask questions, and learn from others!
Follow me on Instagram for daily crafting inspiration and a look behind the scenes.