Learn How to Easily Create A Knotted Turban Style Baby Hat with This Step-by-Step Photo Tutorial.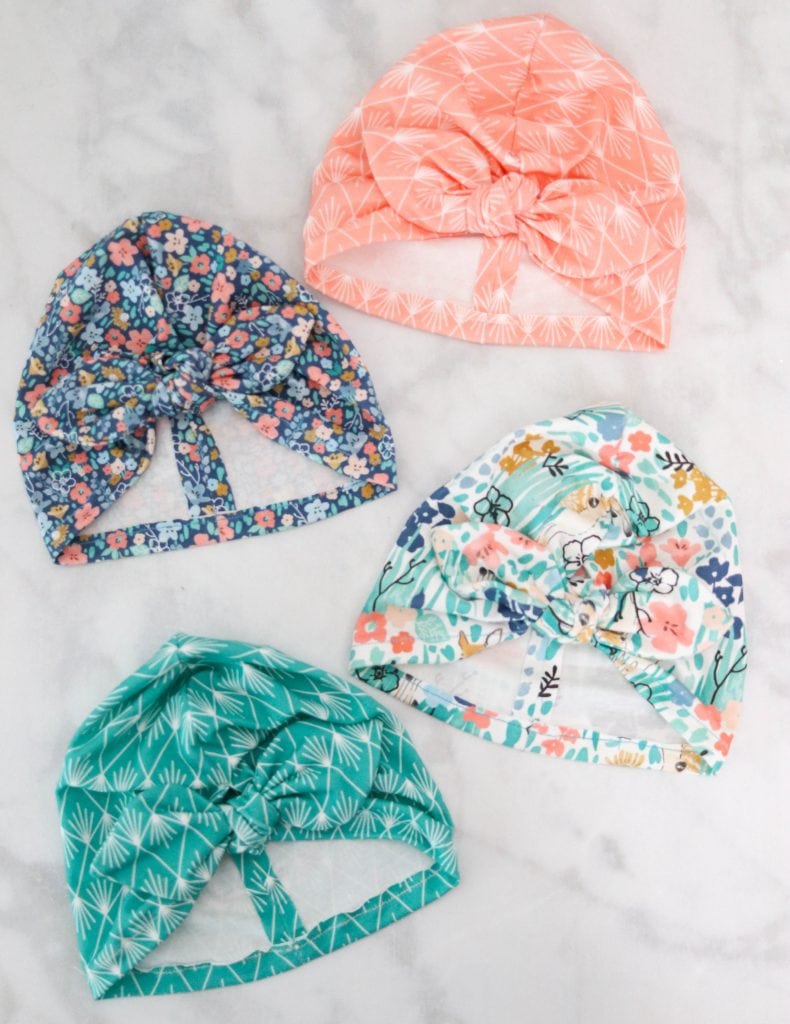 I'm so excited to share this Knotted Baby Turban Pattern that I based on my Top Knot Baby Knit Hat Pattern with you today!
It's so easy to make, and it's adorable! Once you make one, you won't want to stop!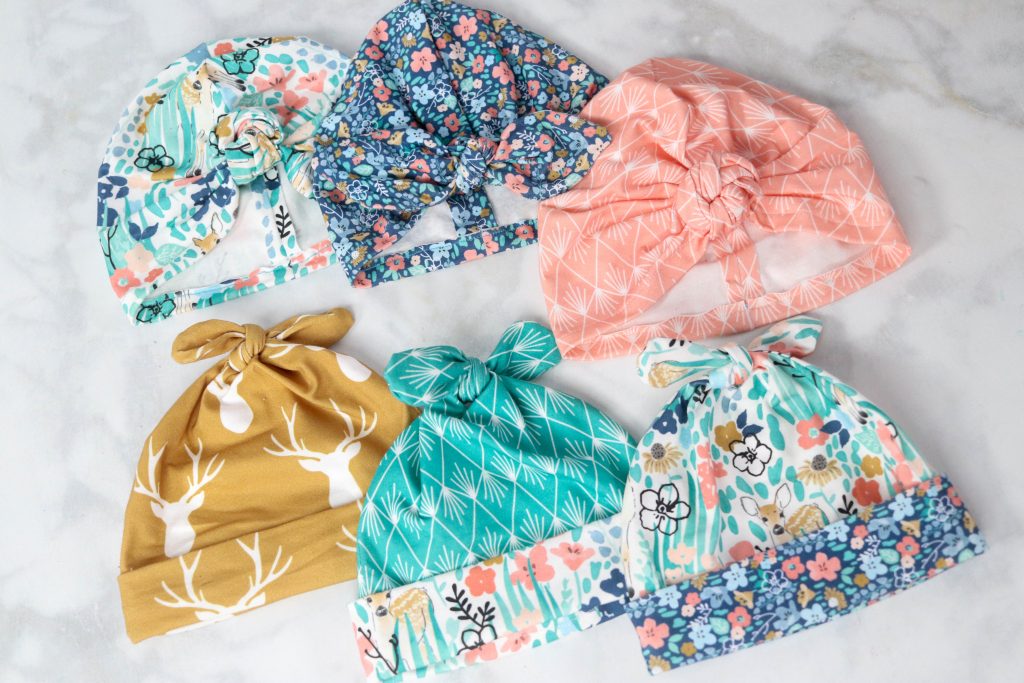 I found the cutest fabrics for this project from Hawthorne Supply Co! They offer custom-printed fabrics in a wide variety of prints as well as different substrates.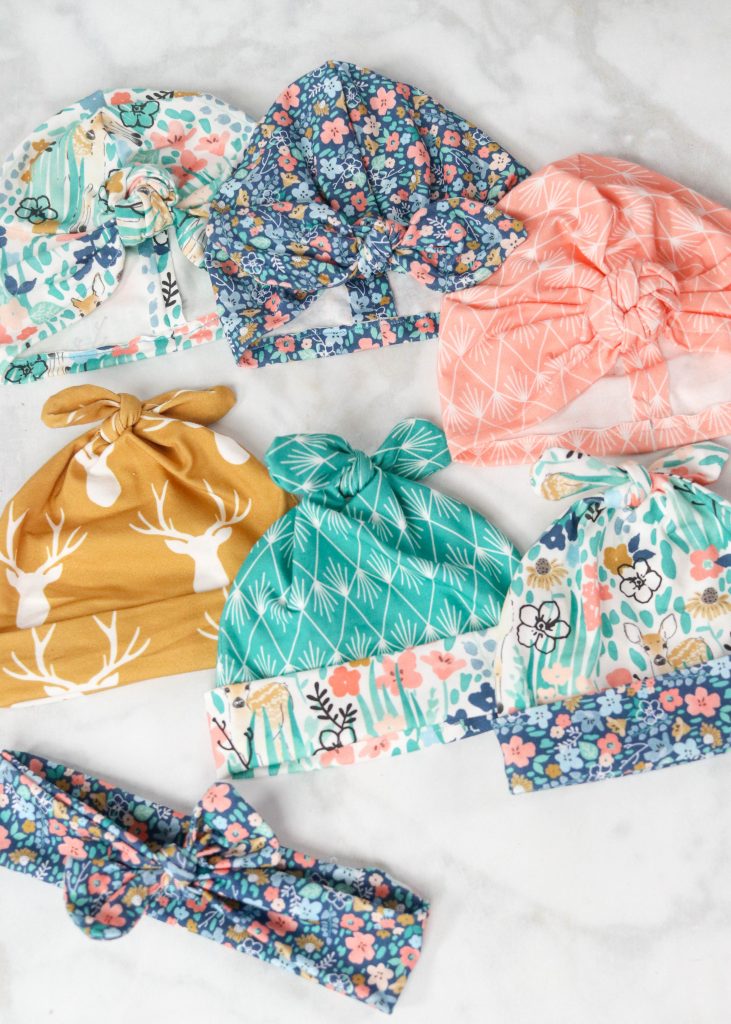 This "Oh Deer" collection of fabric is really just the sweetest, isn't it?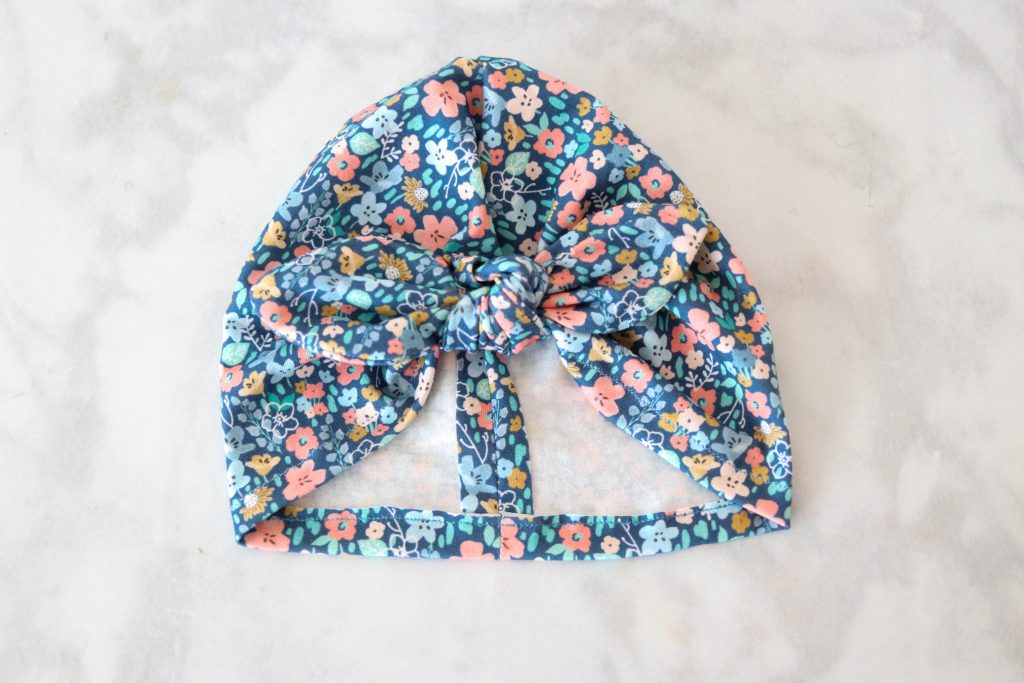 Supplies Needed for your Baby Turban
Eloflex Thread (this is my secret to avoiding popped seams)
Baby Hat Pattern (choose either one or two top knots)
Rotary or Scissors
Sewing Machines
Clips or Pins
Iron
Knit Fabric (I prefer 95% Cotton 5% Lycra)
Baby Hat Pattern (choose either one or two top knots)
To start we will do a little bit of hacking to the Top Knot Pattern.
For more detailed instructions you can visit the original post here.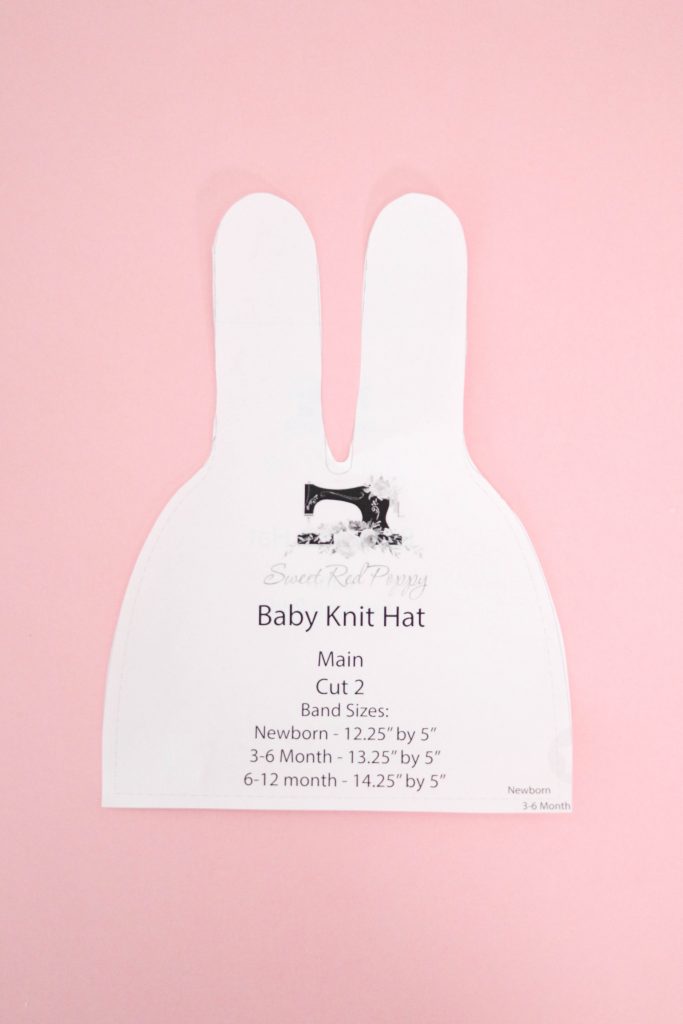 First off, cut the two bunny ears off of the hat pattern and round the top of the pattern.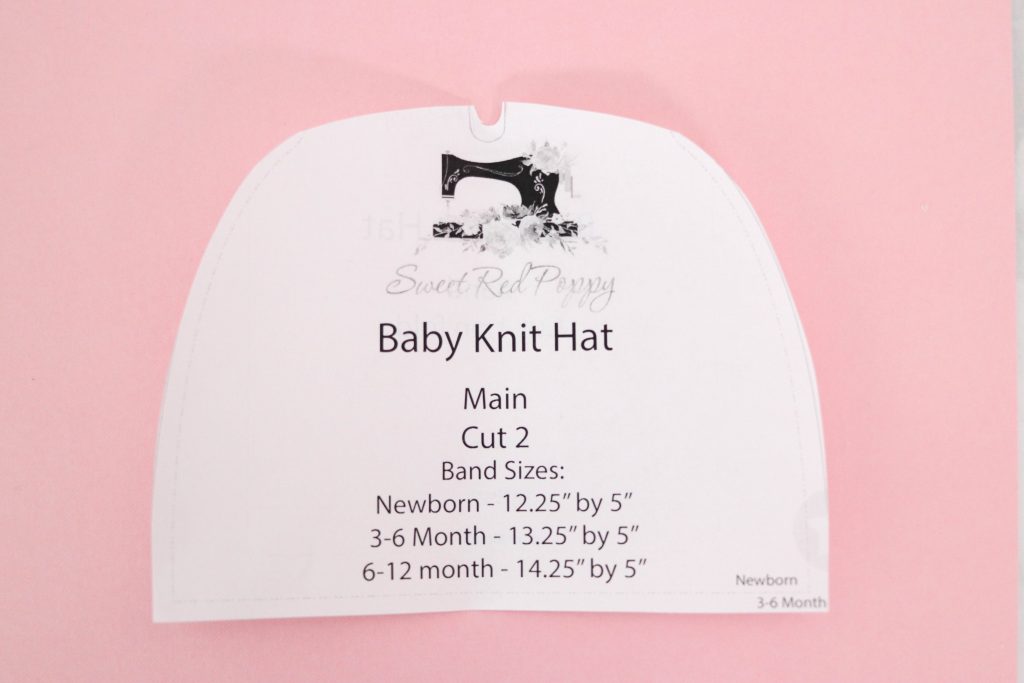 Next slice the pattern in half and open up the pattern about 1/2 inch.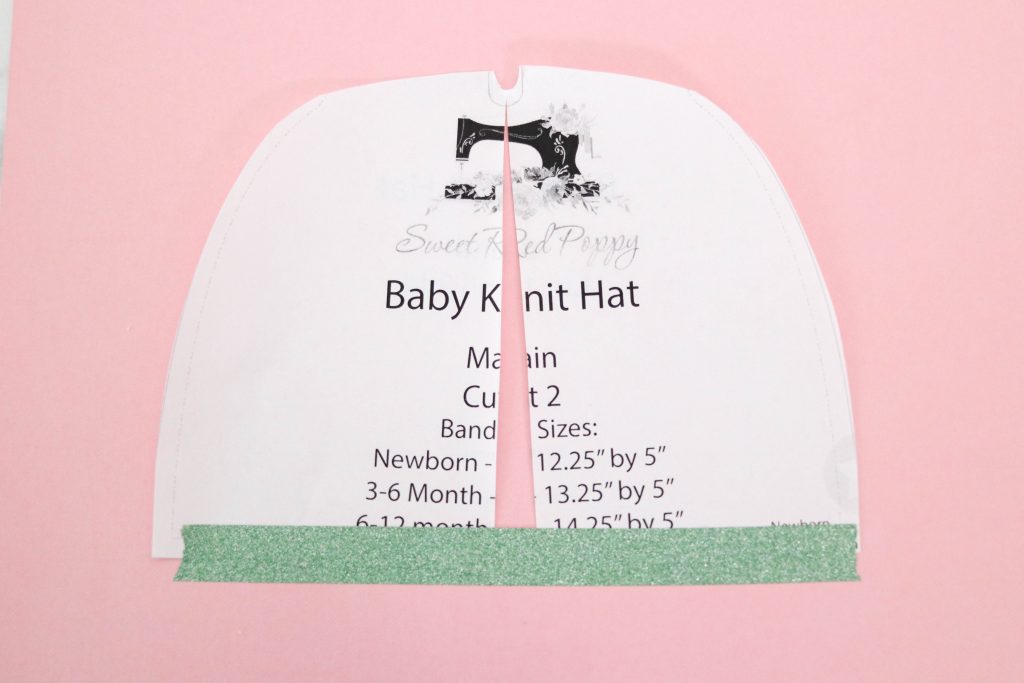 Add about 2 inches to the bottom of the baby turban pattern.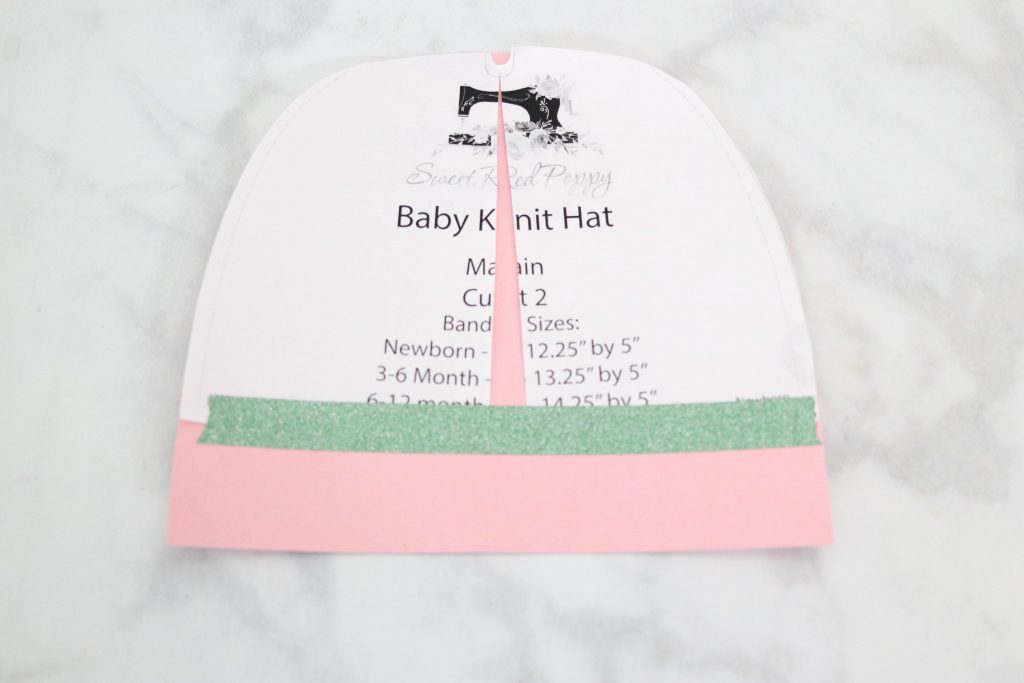 Print out the bow pattern here.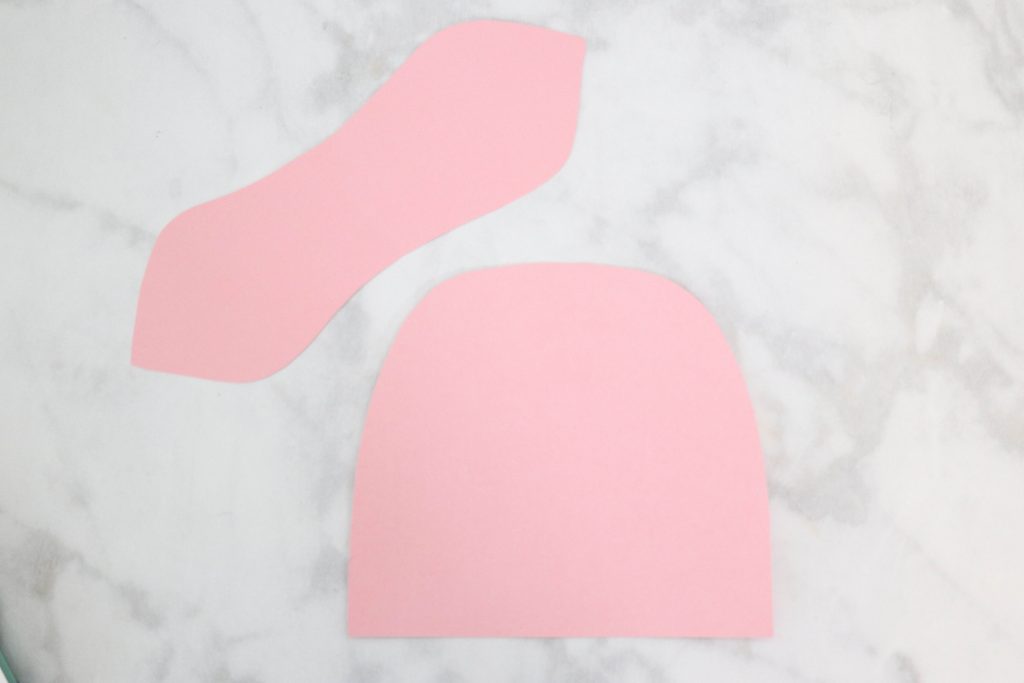 Lay these baby turban patterns on top of a folded piece of fabric with the greatest amount of stretch going across the pattern horizontally and cut them out.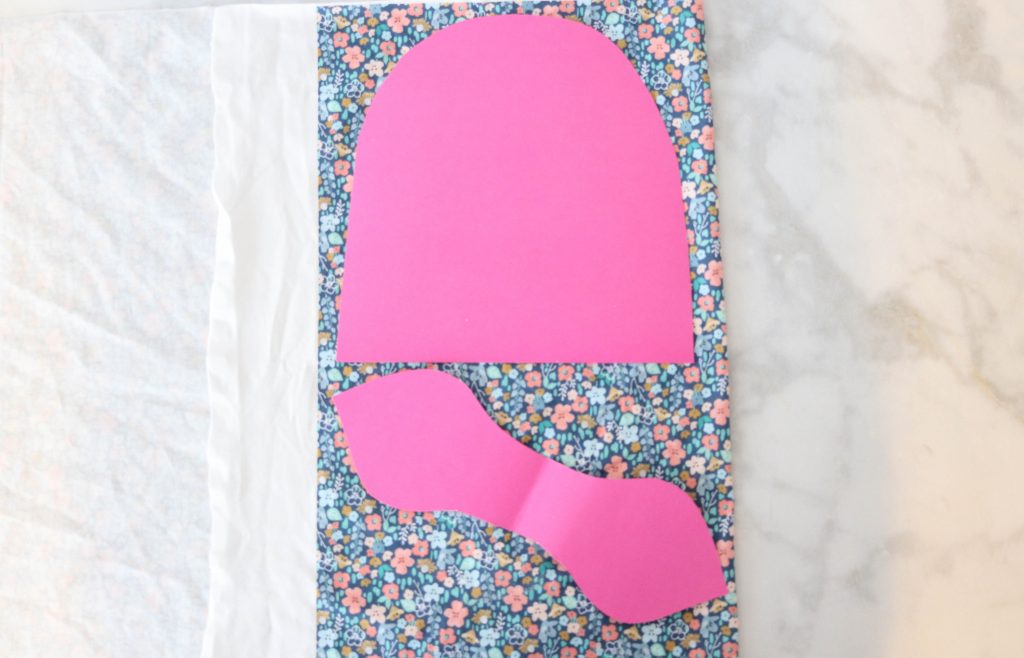 Clip or pin the two hat pattern pieces of fabric with right sides together and sew around the rounded part of the hat.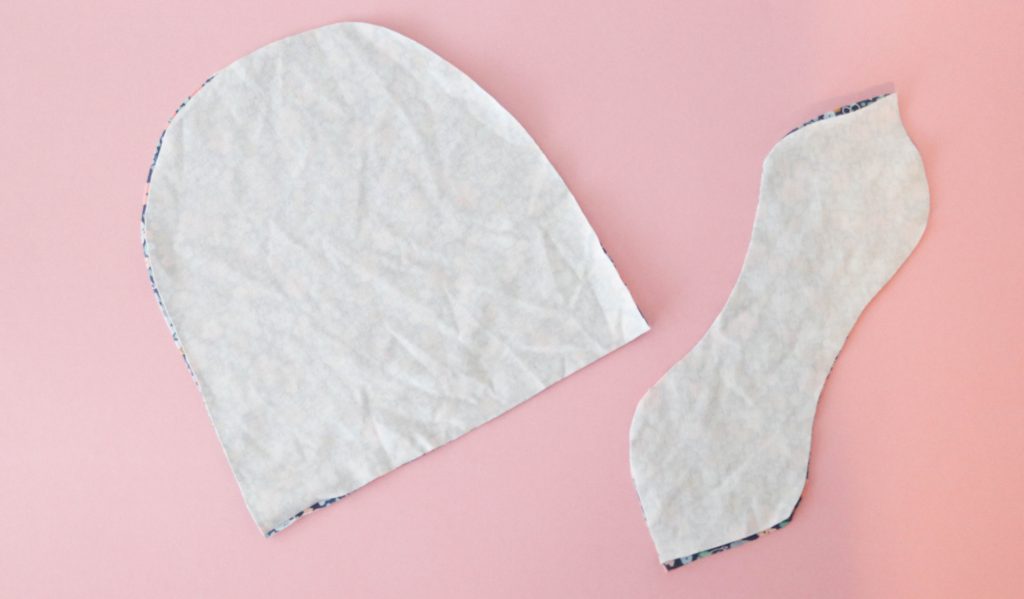 Sew around the hat and the bow using a 3/8ths-inch seam allowance.

Leaving a small 1-inch opening about 2 inches from the top of the hat. When sewing the bow together leave a one inch opening on the bow as well for turning.
Turn the bow and the hat right side out after sewing.
Fold the bottom of the hat up 1/2 inch with wrong sides facing each other and hem the hat.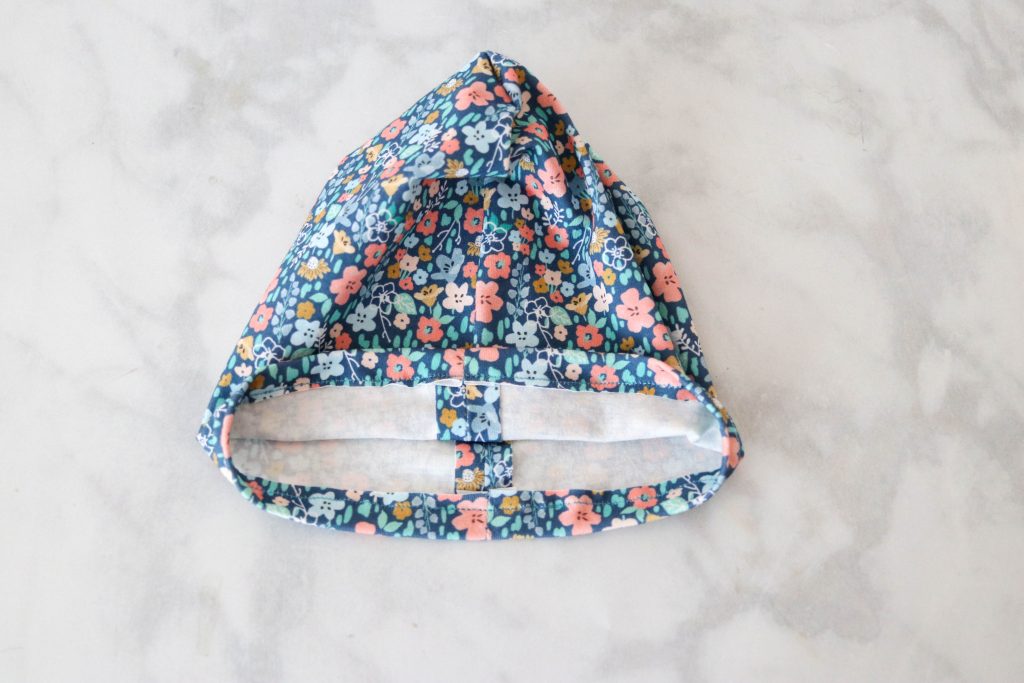 Pleat the fabric up to the opening and pinch it with one hand while you slide the bow into the opening with the other hand.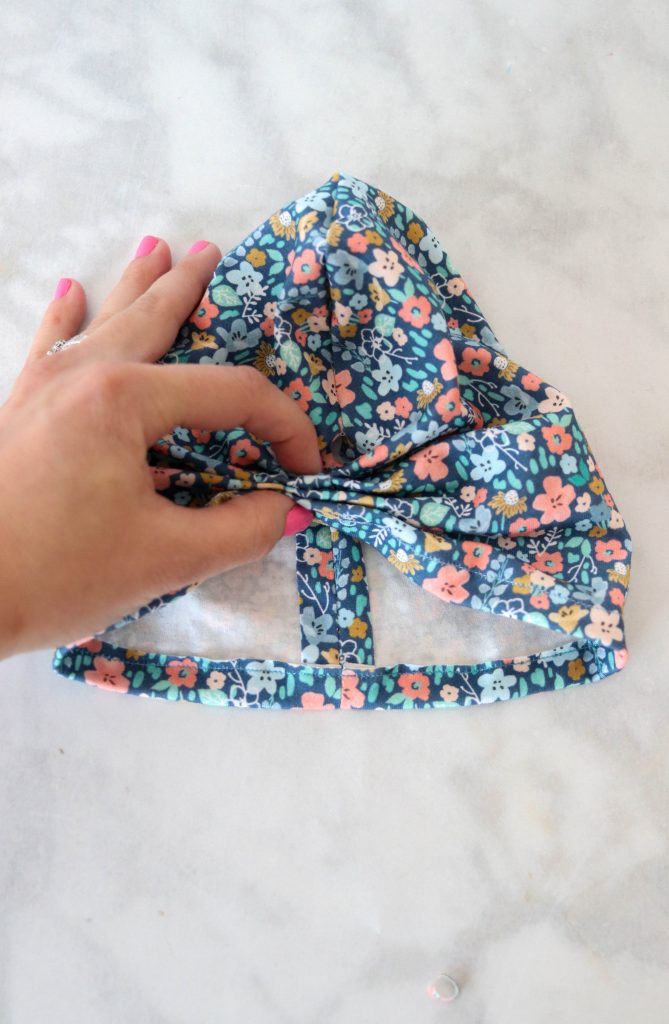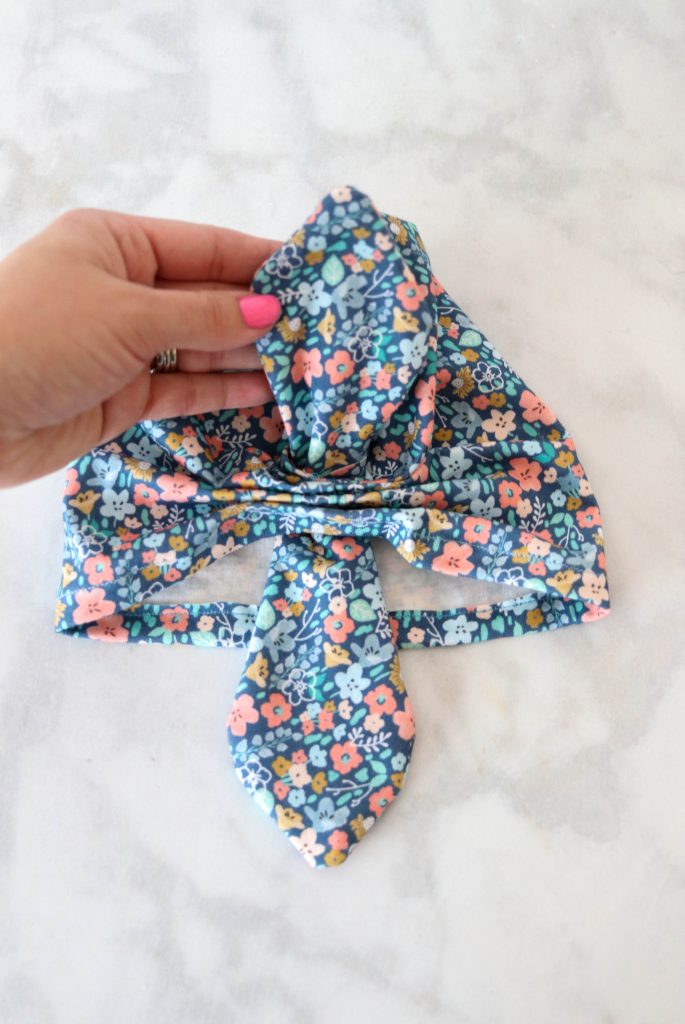 Tie the bow in a knot.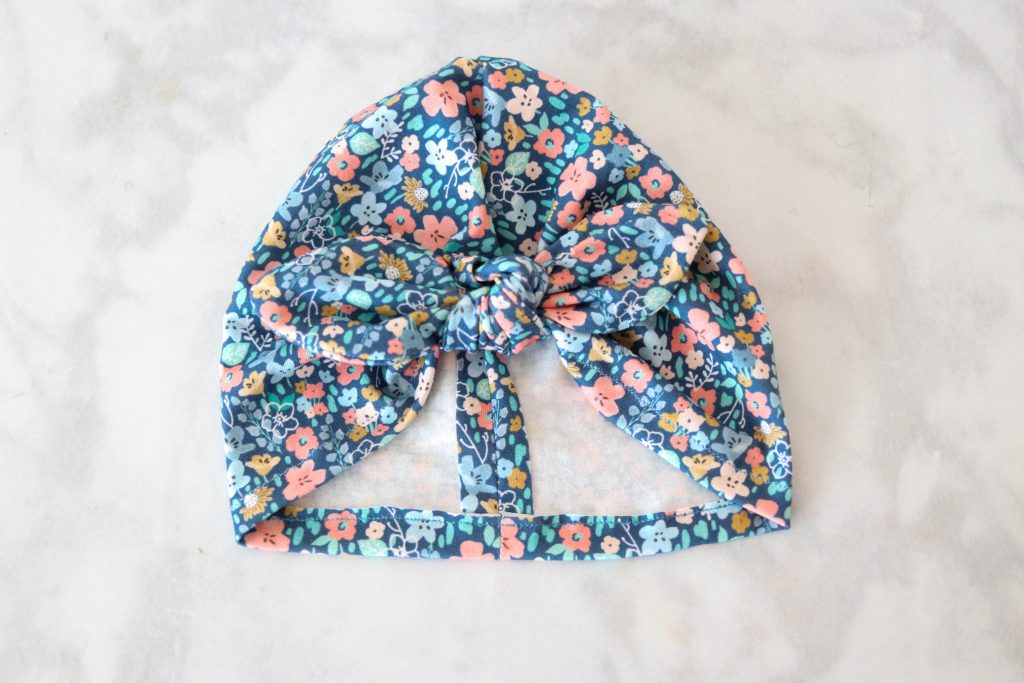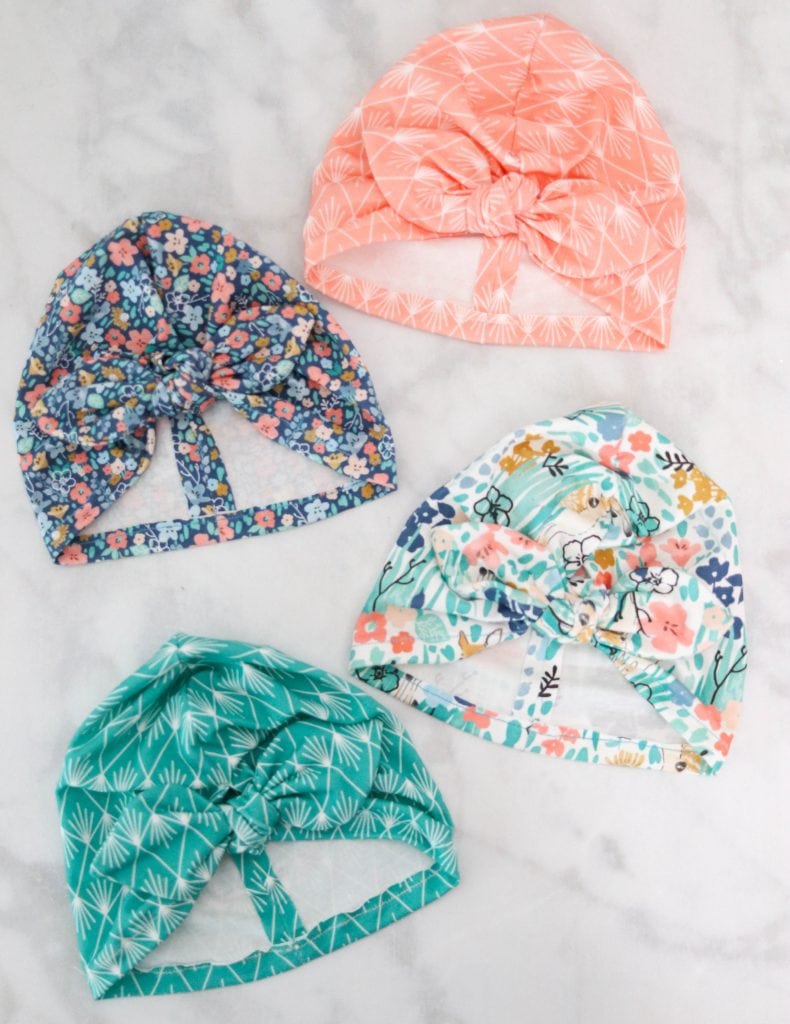 Tie the knot in a double knot for a slightly different look!
If you're a beginner seamstress, head to this post for more detailed instructions!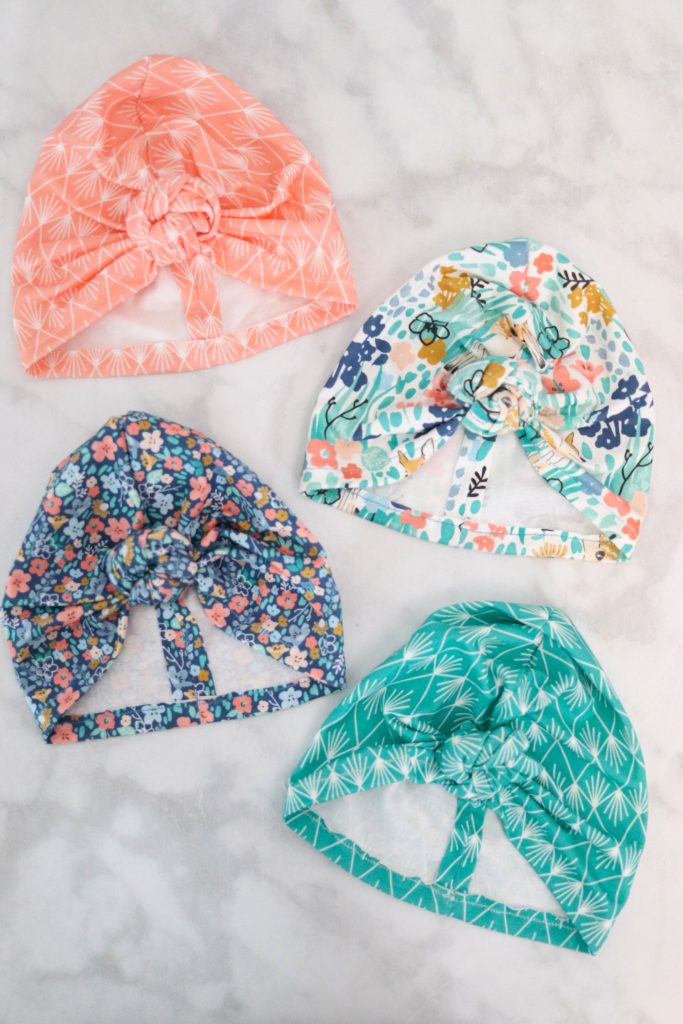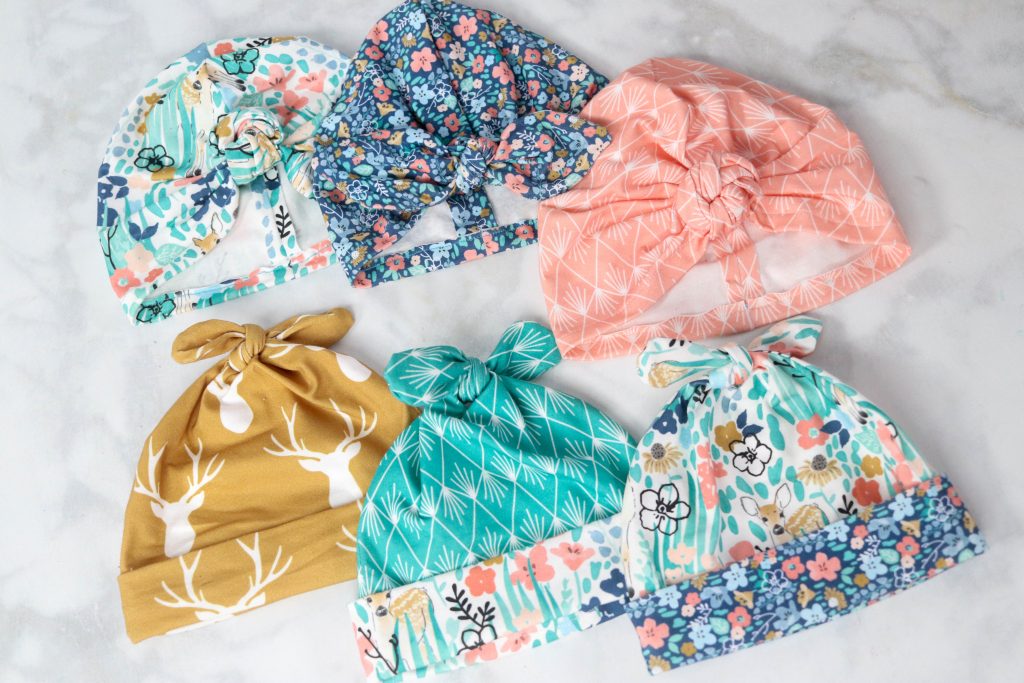 Want even more free baby patterns? Click here!
Get our FREE Baby Leggings Here!