Learn How to Easily Create A Knotted Turban Style Baby Hat with This Step-by-Step Photo Tutorial and Sewing Pattern.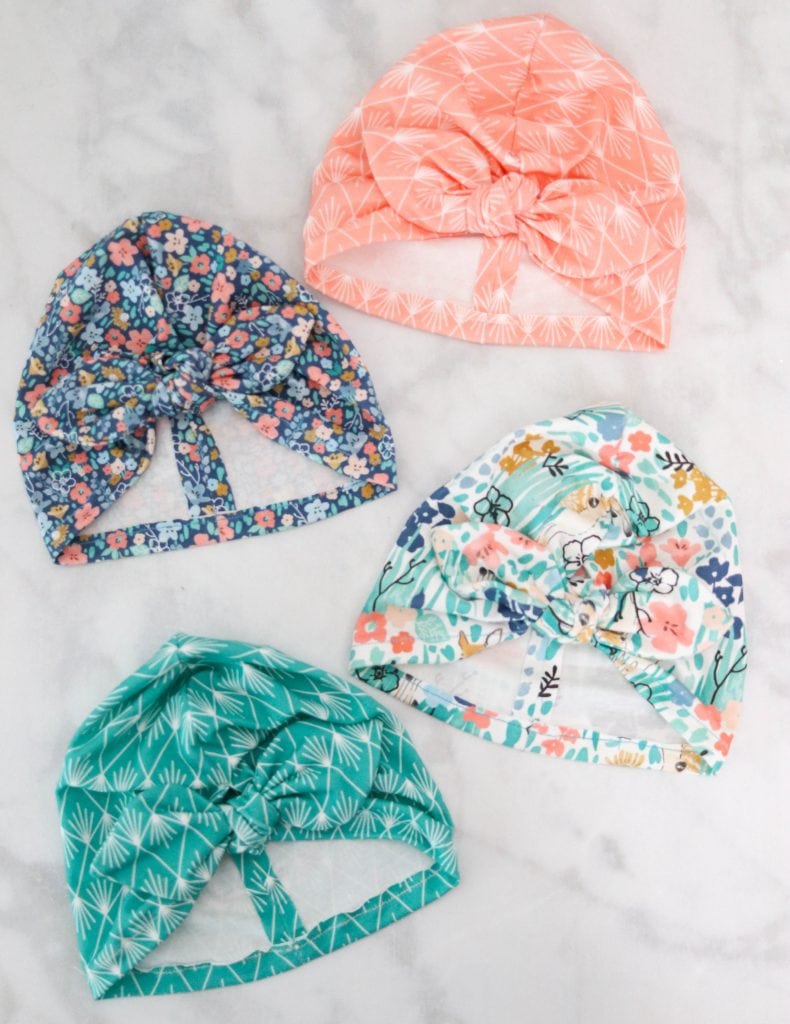 I'm so excited to share this Knotted Baby Turban Pattern that I based on my Top Knot Baby Knit Hat Pattern with you today!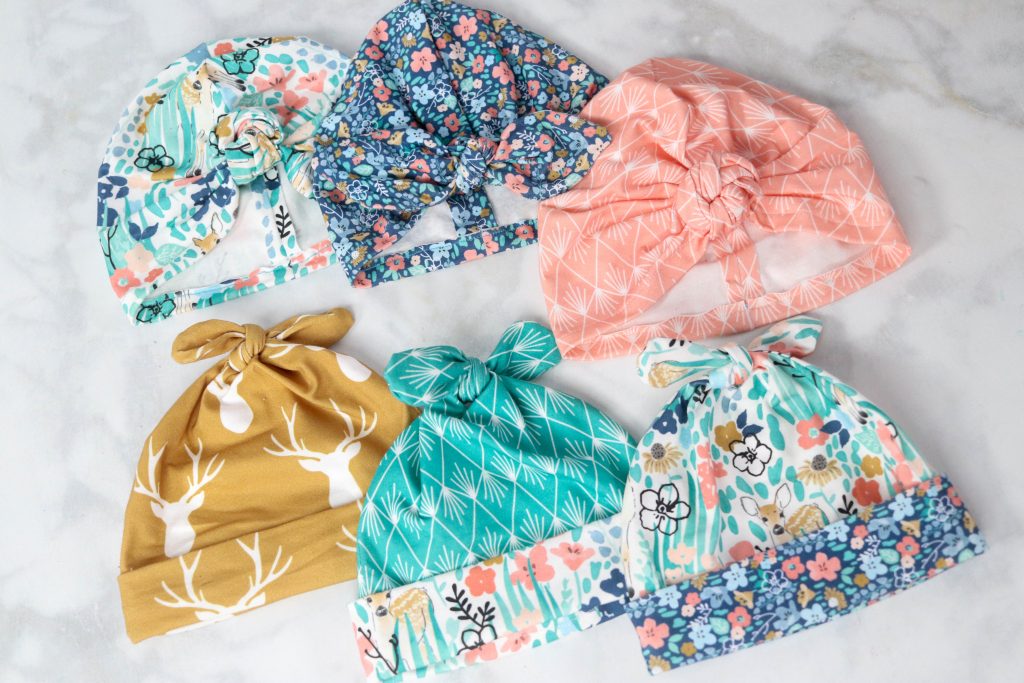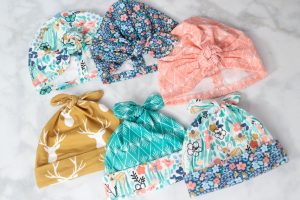 It's so easy to make, and it's adorable! Once you make one, you won't want to stop! Just look at all the cuteness. I always keep a few of these hats on hand for baby showers because they make such a great gift!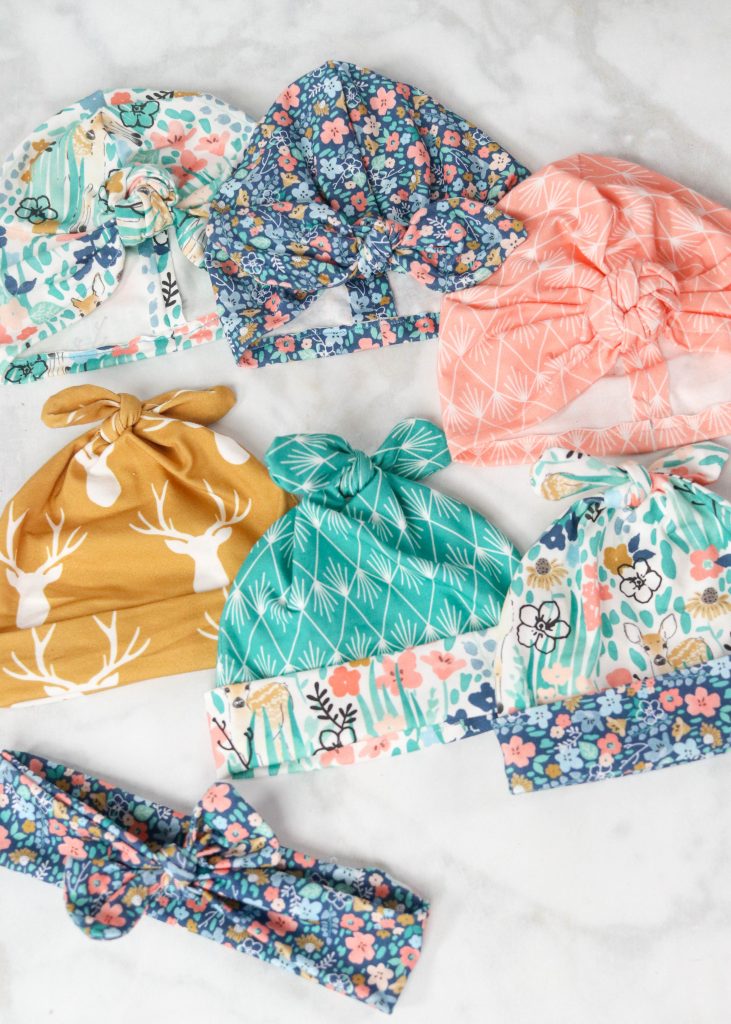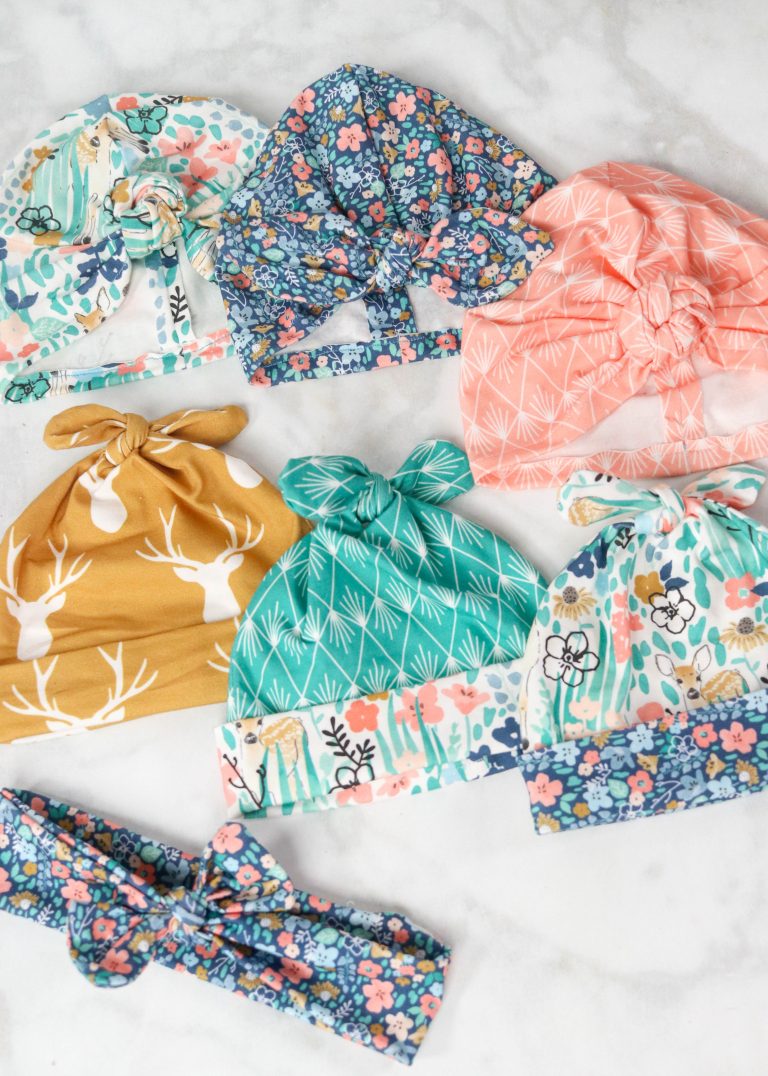 Baby hats are incredibly adorable, but they also serve a purpose. Keeping a new baby's head nice and warm is important and this cute little turban is the perfect way to do that.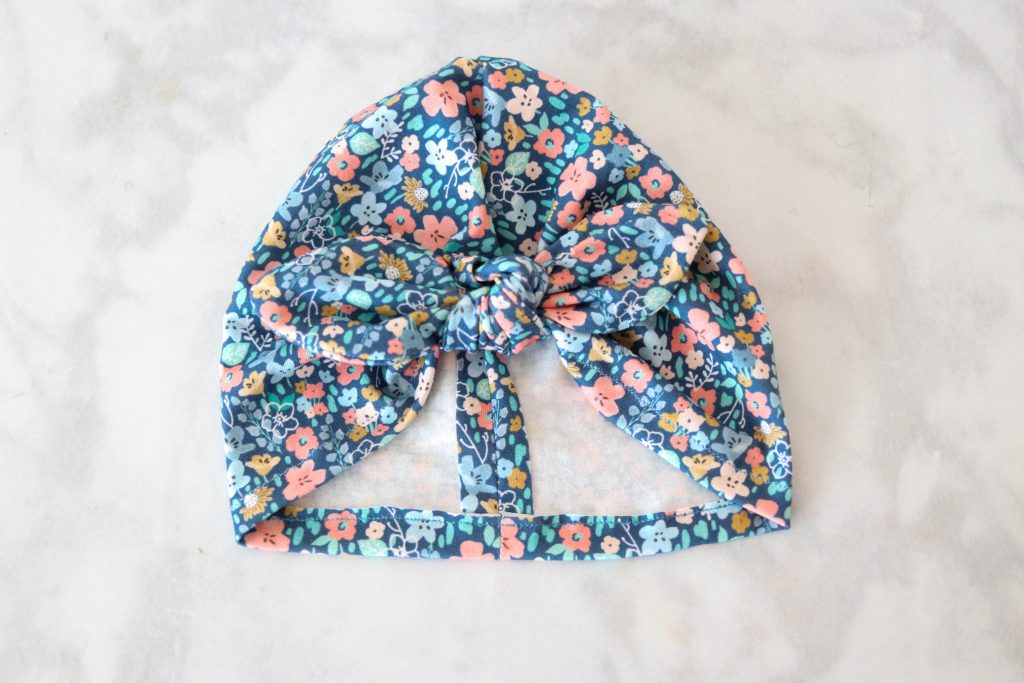 Supplies Needed for your Baby Turban
This tutorial has been updated to include a downloadable sewing pattern in sizes Newborn, 3-6 Month, 6-12 Month, 12-18 Month, 18-24 Month, and 2 Years.
If you are using a fabric with a lot of stretch, I'd recommend sizing down on this pattern for a snug fit.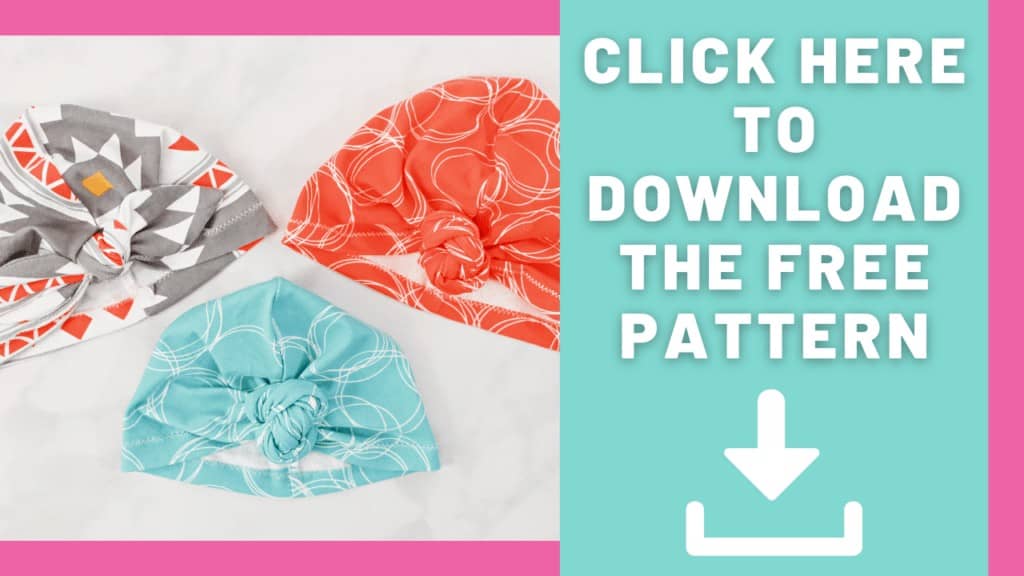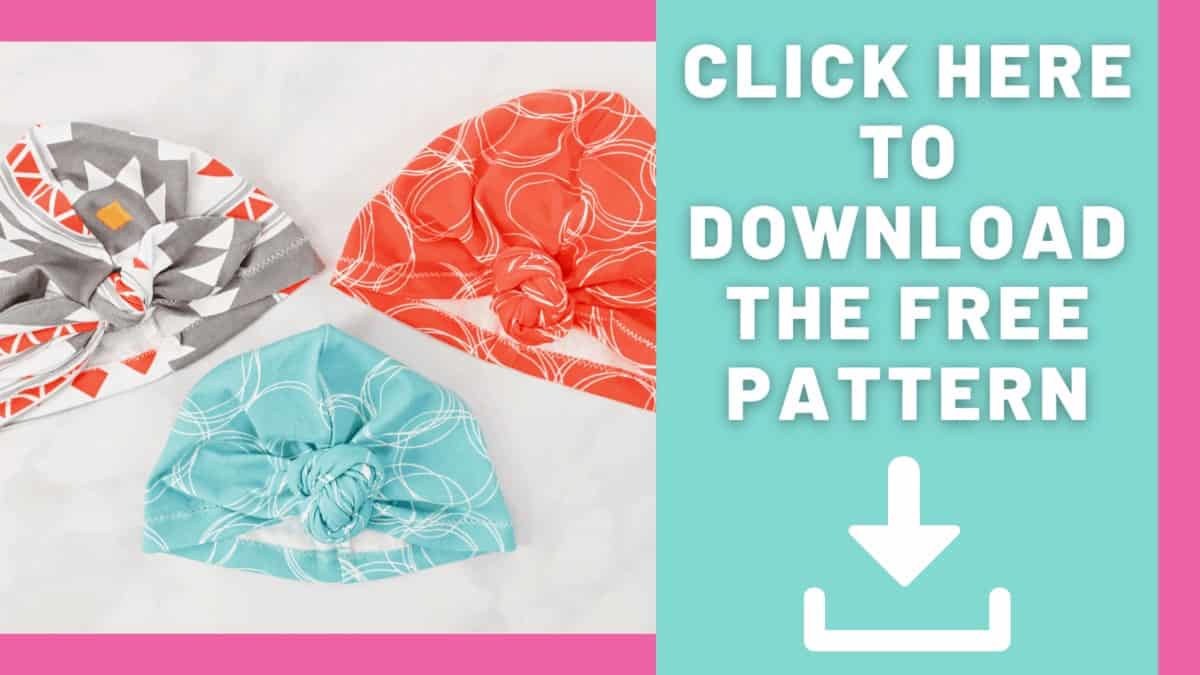 STEP 1: Download Baby Turban Hat Pattern
Download the Turban Baby Hat pattern and print it off.
Download the pattern to your computer and print the pattern at 100% with no scaling. I like to print off my pattern on cardstock so that it will last for multiples uses.
Align stars of each page and tape in place. Then, cut out the pattern in the size you would like to sew.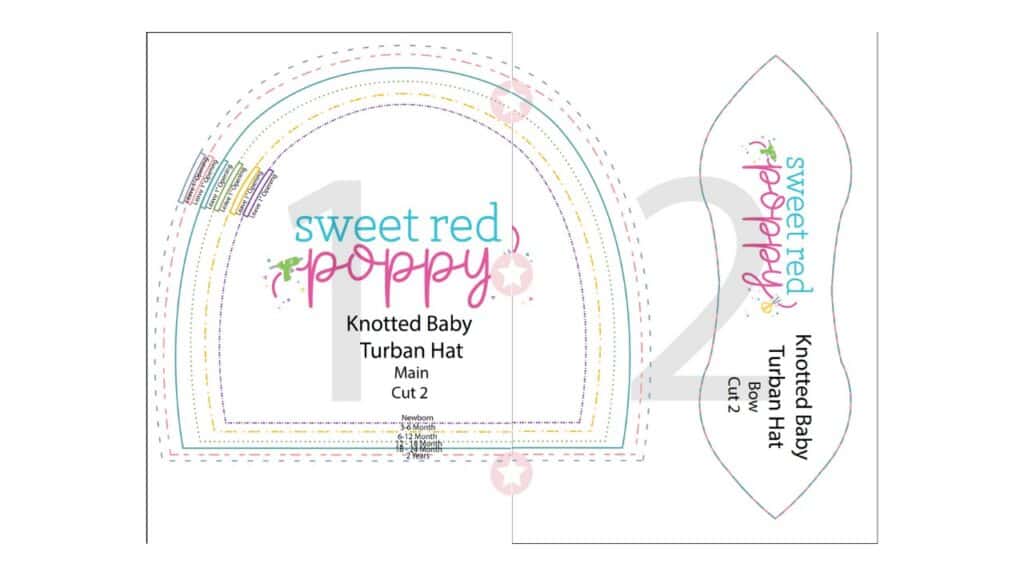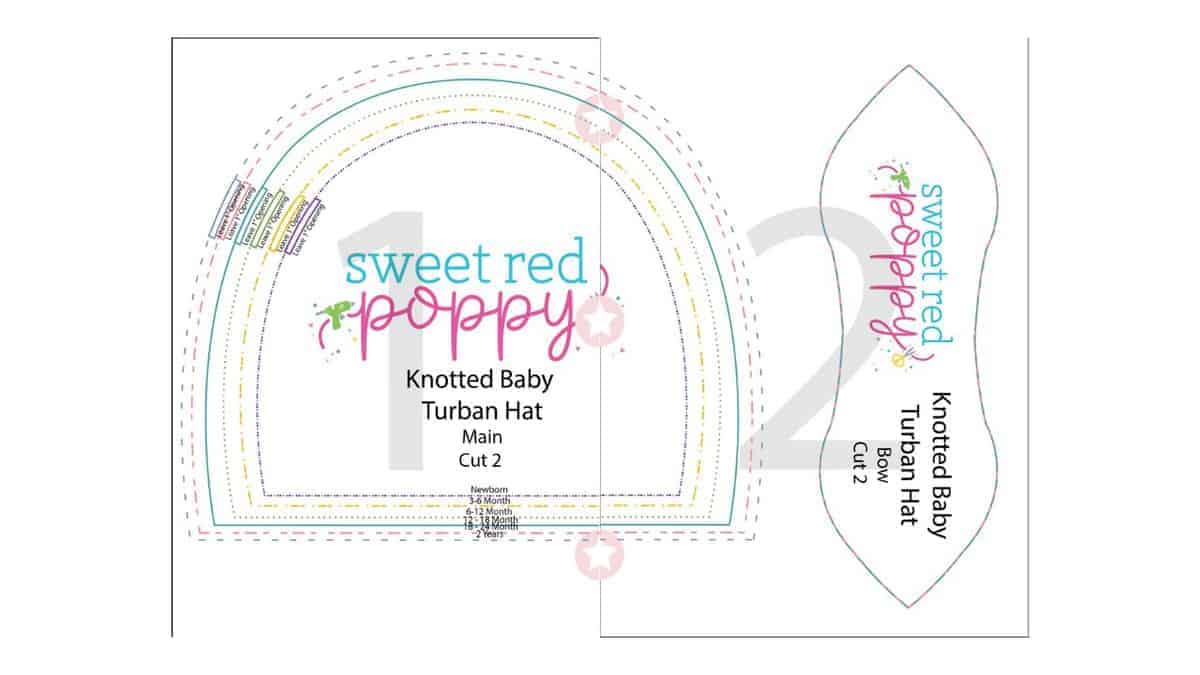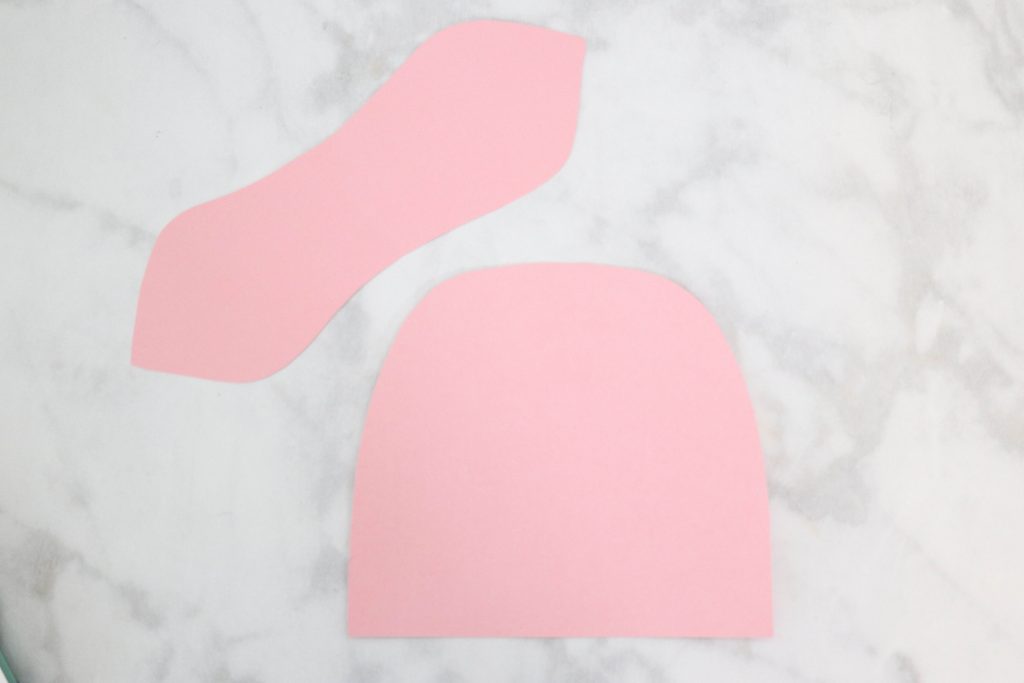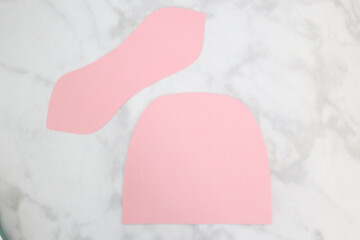 STEP 2: Cut Out Hat and Bow
Lay the baby turban patterns on top of a folded piece of knit fabric with the greatest amount of stretch going across the pattern horizontally and cut them out.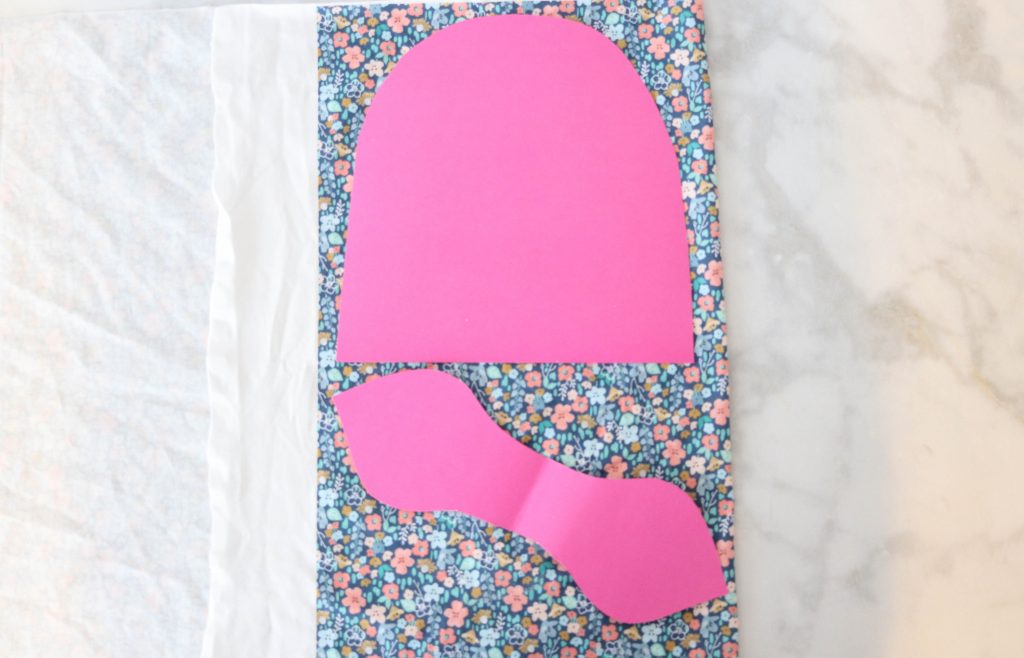 STEP 3: Pin Fabric Together & Sew
Clip or pin the two hat pattern pieces of fabric with right sides together. Repeat this step with the bow as well.
Sew around the outside of the hat and the bow using a 3/8ths-inch seam allowance, leaving a small 1-inch opening about 2 inches from the bottom of the hat. You can refer to the pattern for this marking.
When sewing the bow together leave a one-inch opening on the bow as well for turning.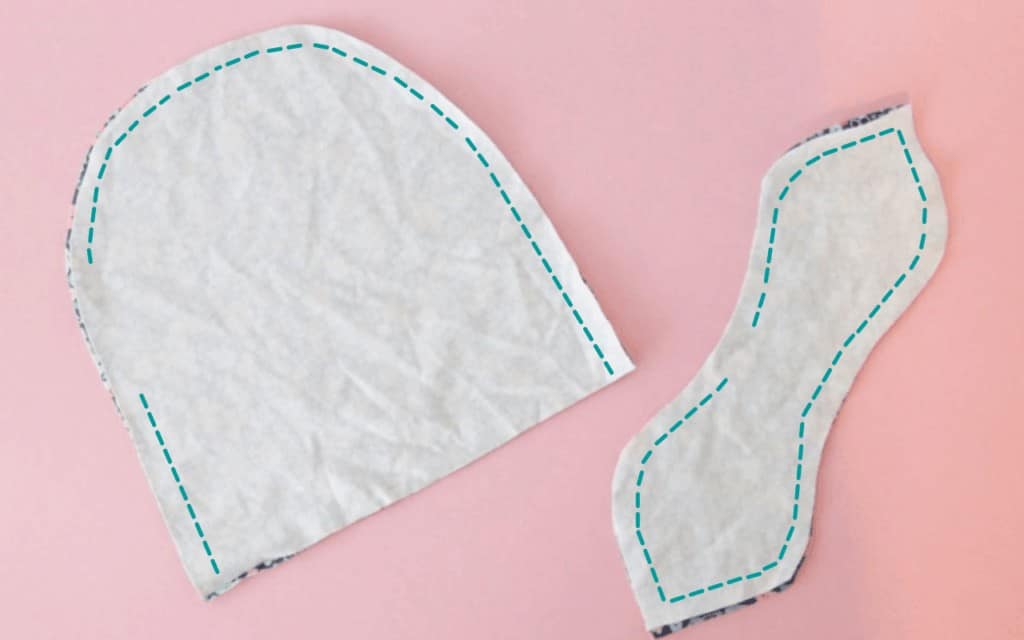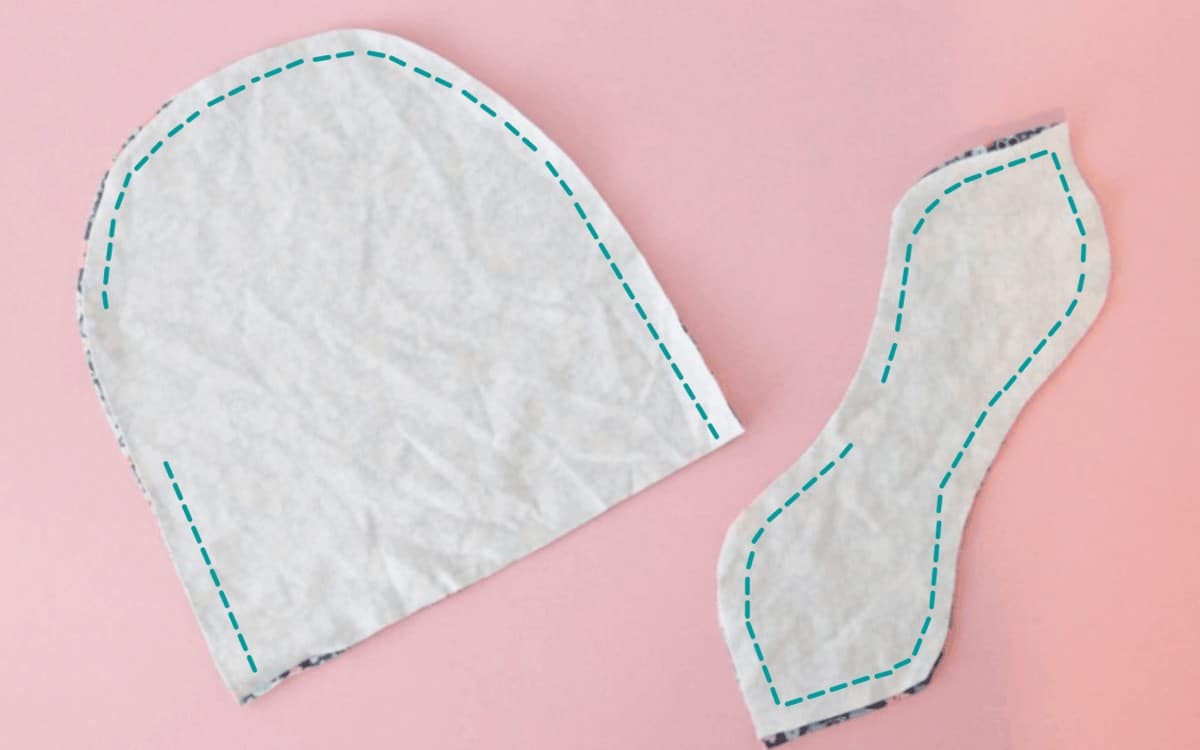 Turn the bow and the hat right side out after sewing.
STEP 4: Press and Sew Hem
Fold the bottom of the hat up 1/2 inch with wrong sides facing each other and hem the hat by sewing all the way around the hat with a stretch stitch.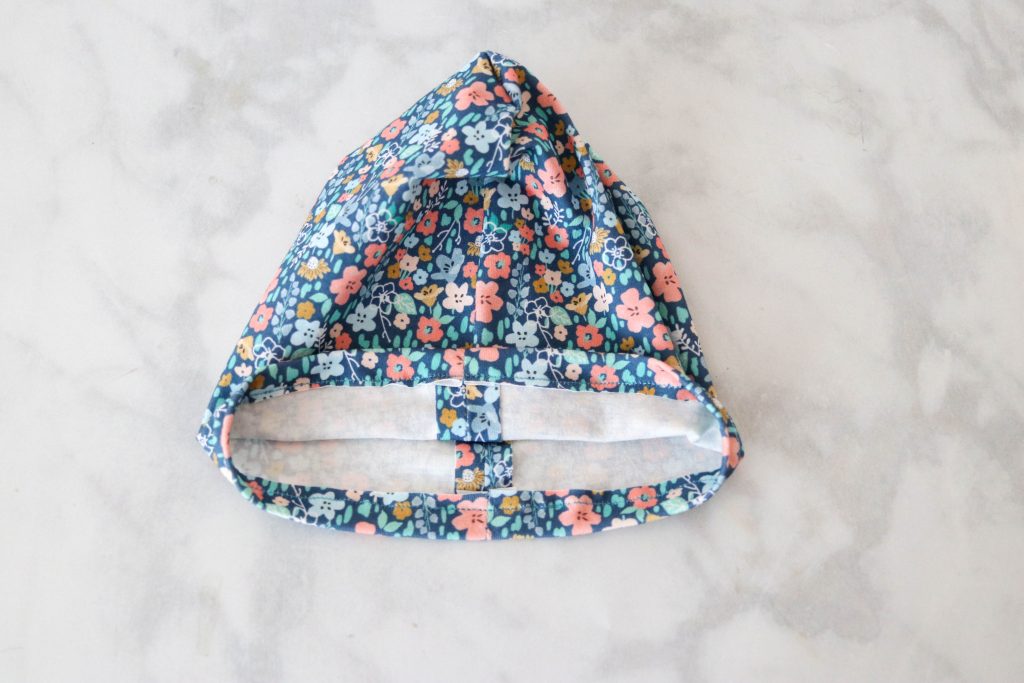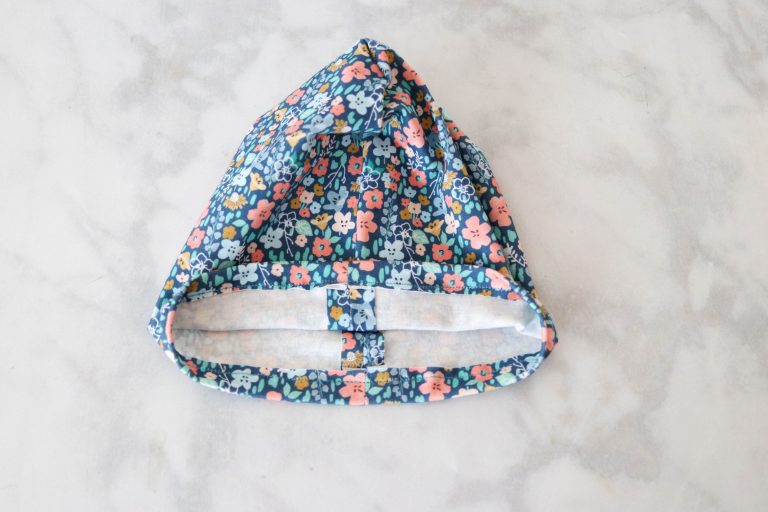 STEP 5: Attach Bow
Pleat the fabric up to the opening and pinch it with one hand while you slide the bow into the opening with the other hand.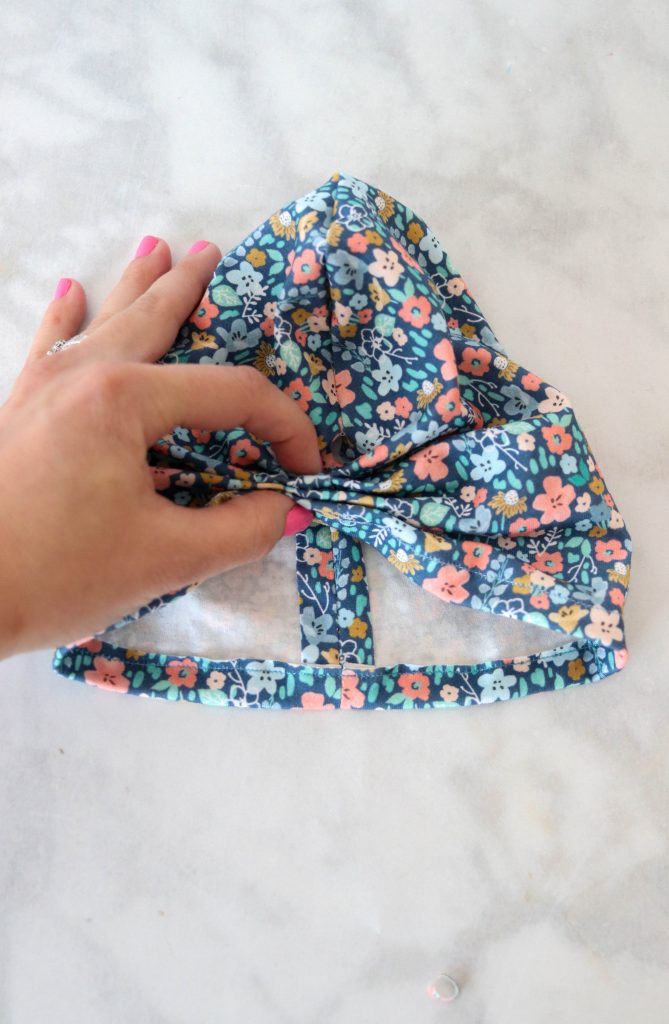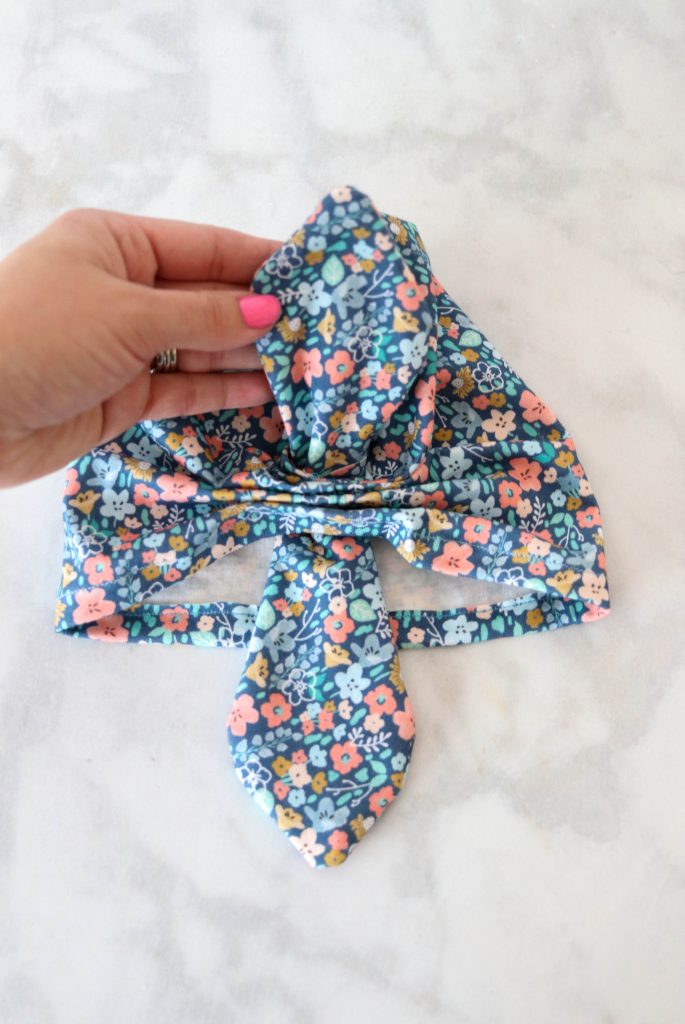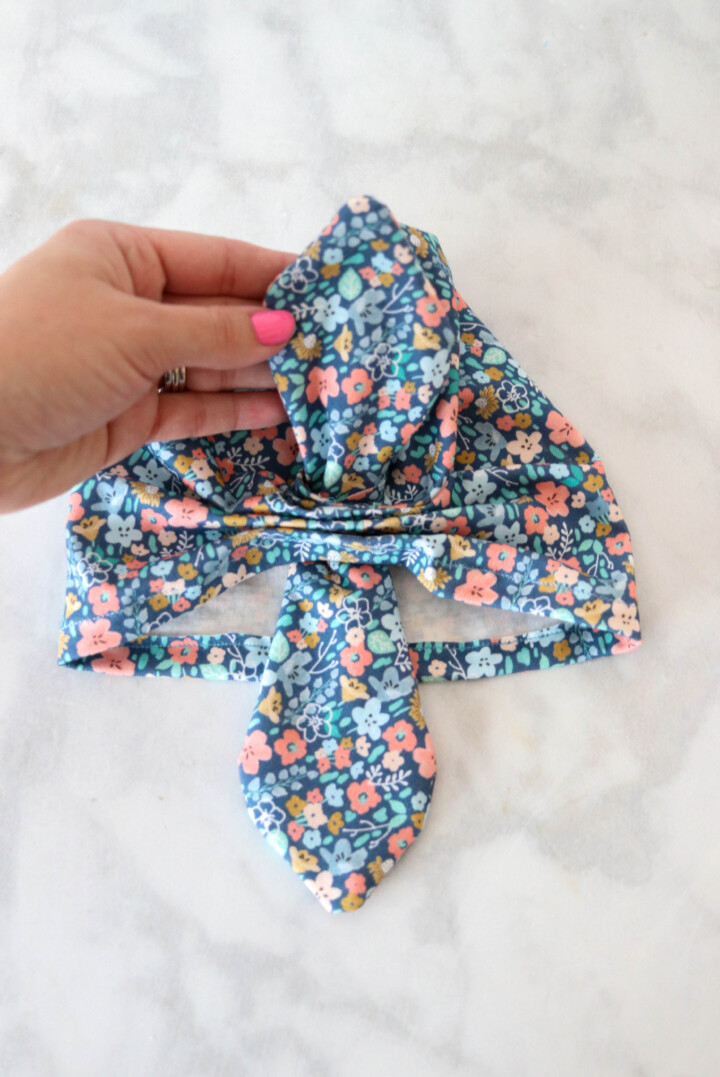 Tie the bow in a knot.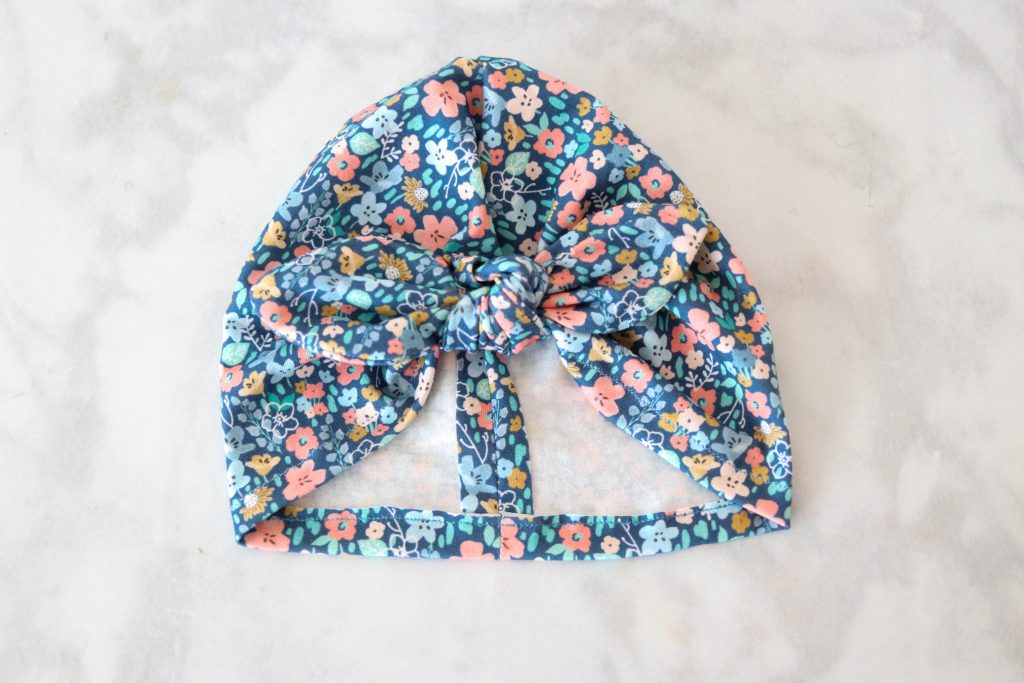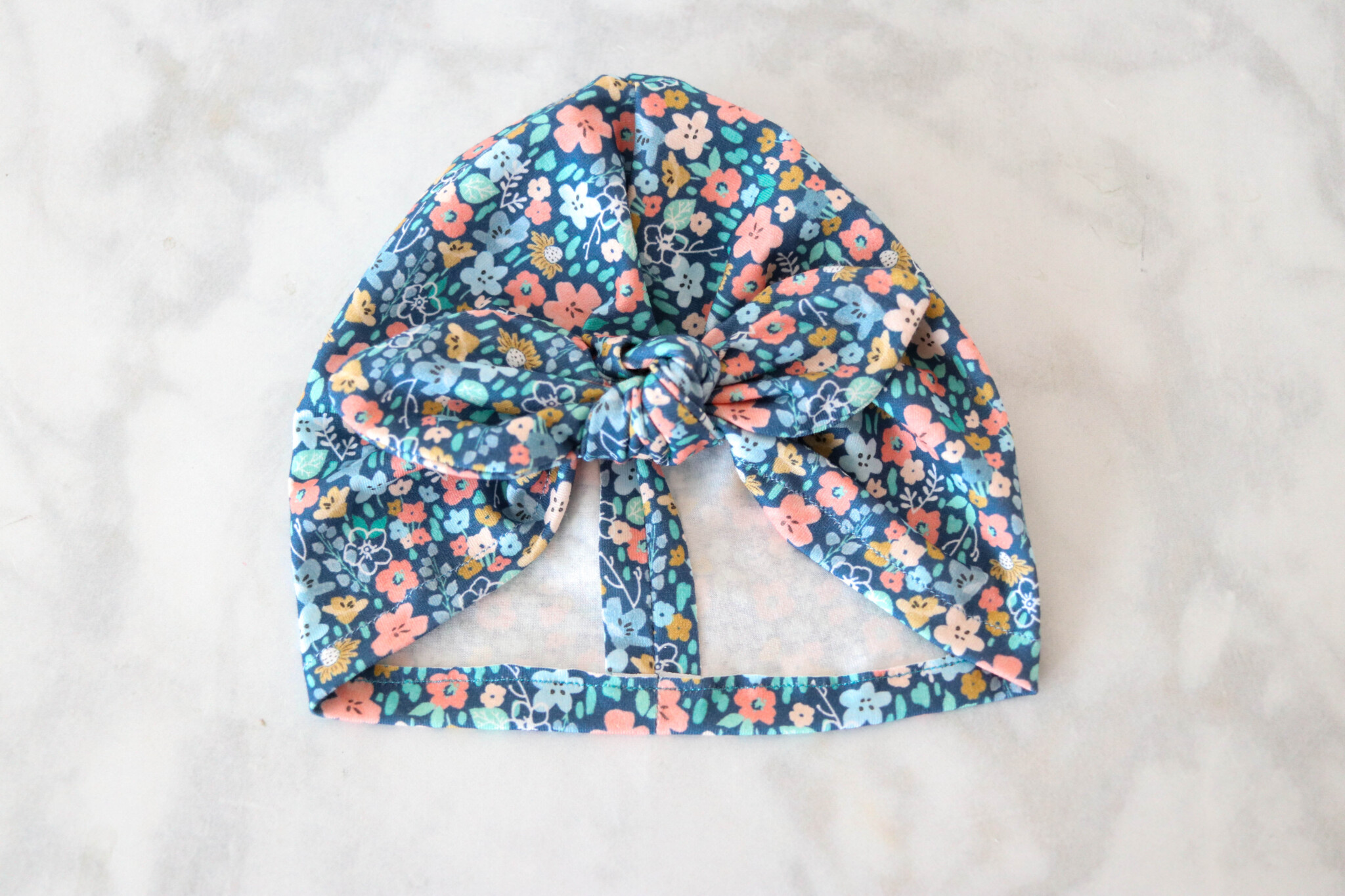 Now you have an adorable Baby Turban Hat!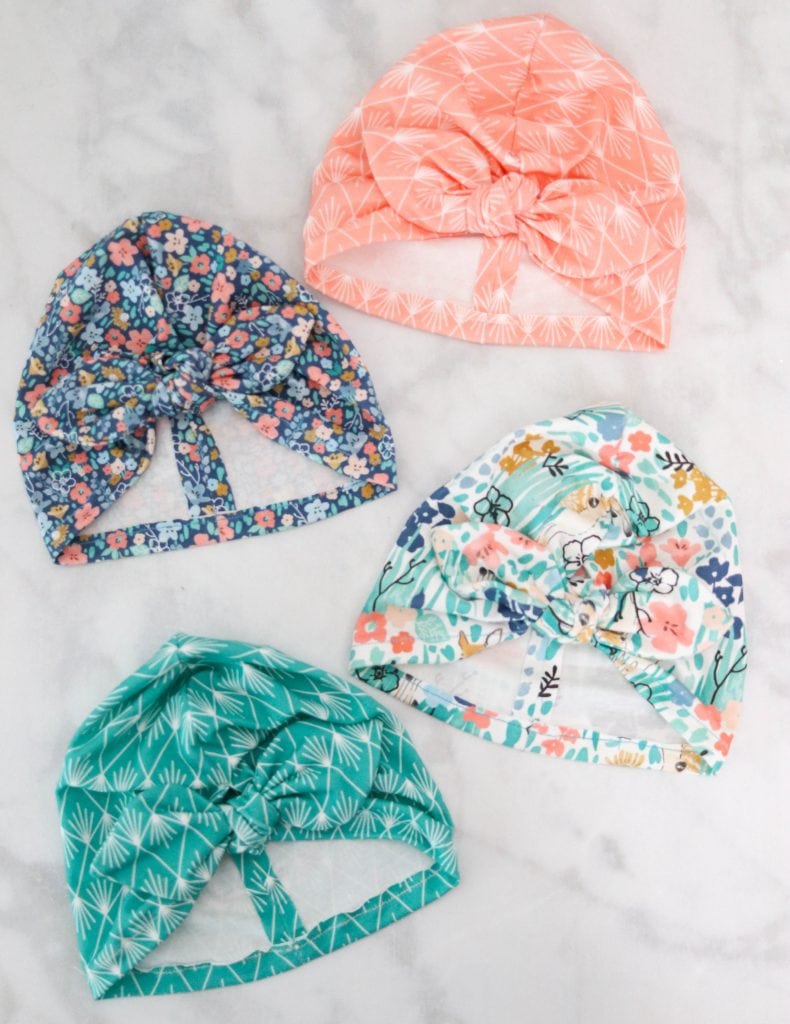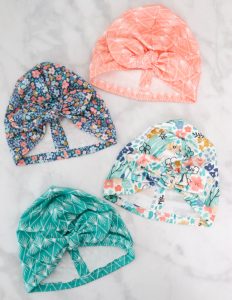 Tie the knot in a double knot for a slightly different look!
If you're a beginner seamstress, head to this post for more detailed instructions!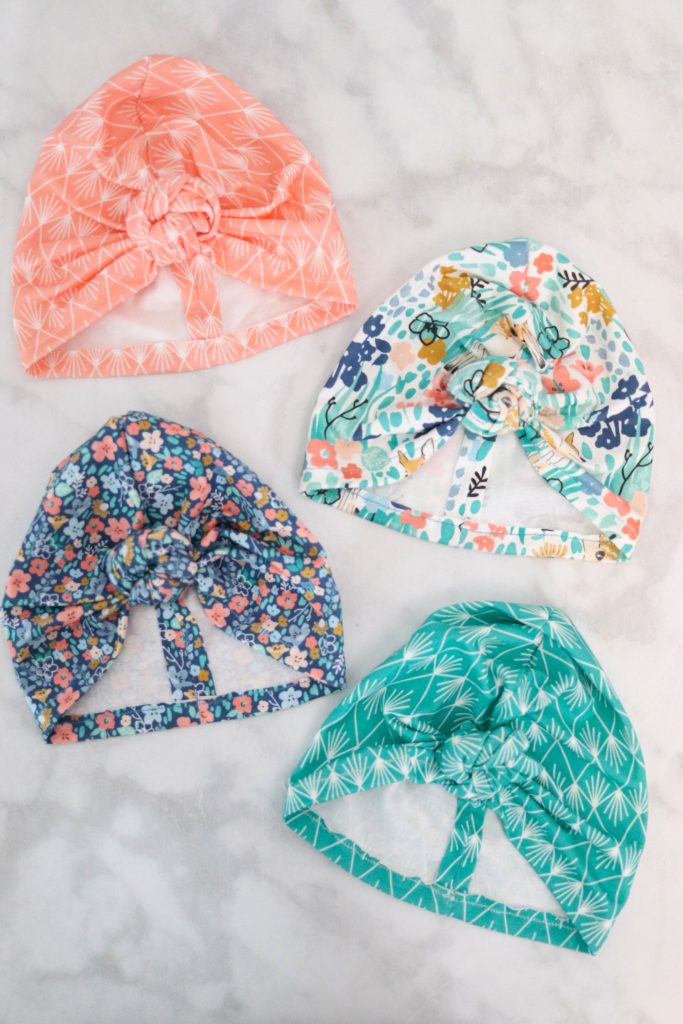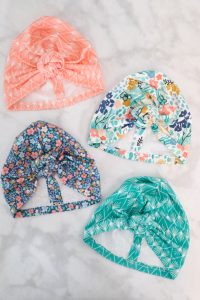 Want even more free baby patterns? Click here!
Get our FREE Baby Leggings Here!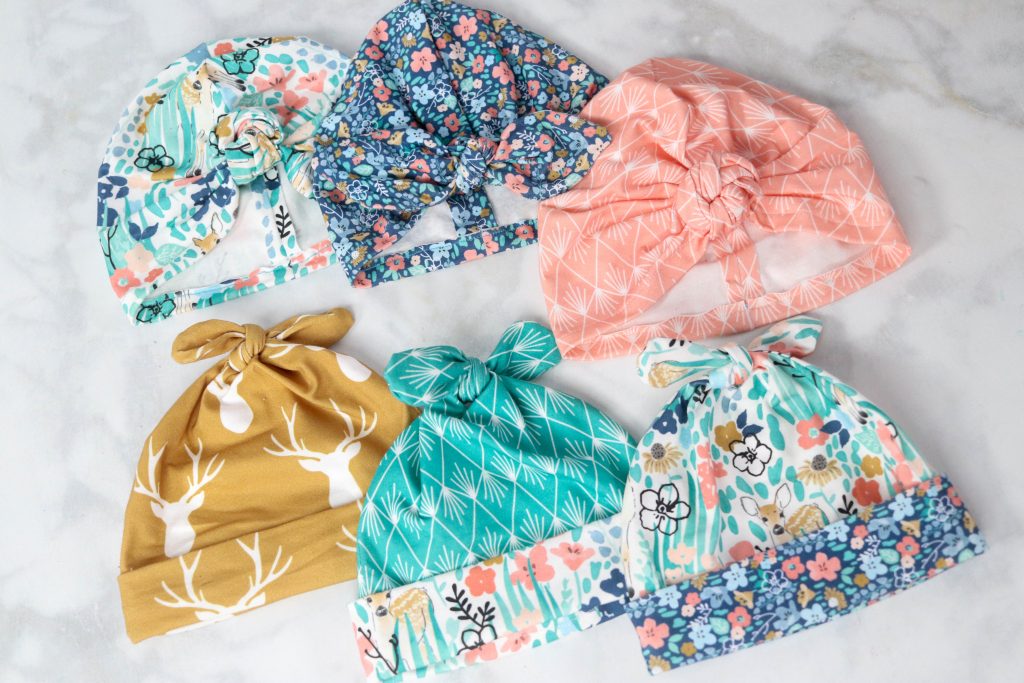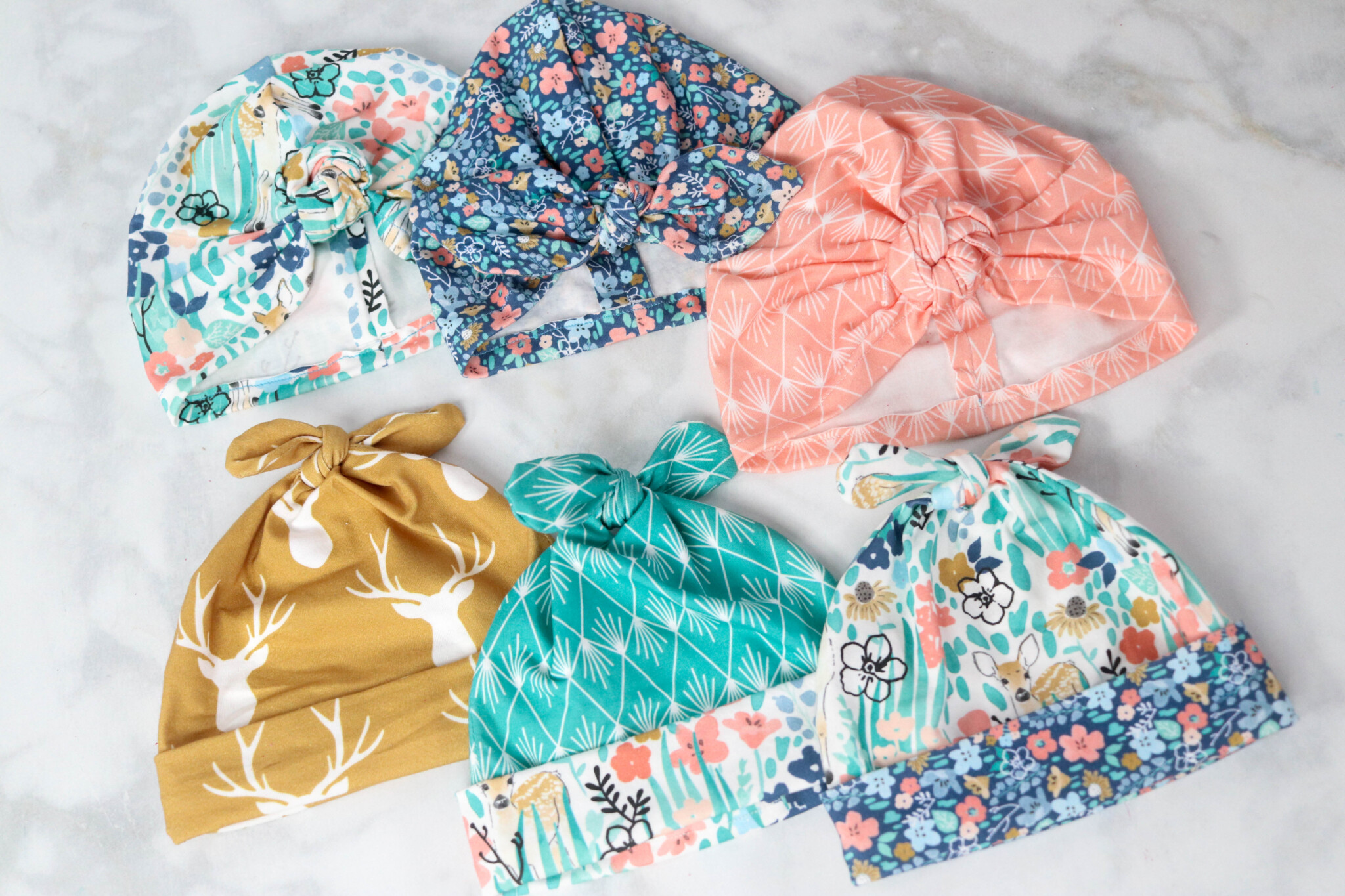 Did you enjoy this tutorial? I'd love to see what you've made with it!
Click here to save this project on Pinterest!
Join my crafting and sewing Facebook group where you can show us what you're making, ask questions, and learn from others!
Follow me on Instagram for daily crafting inspiration and a look behind the scenes.