If I haven't already told you, I'm a bit hair bow obsessed. If you need further proof just look here, here, here or here. Did I prove my point? 😉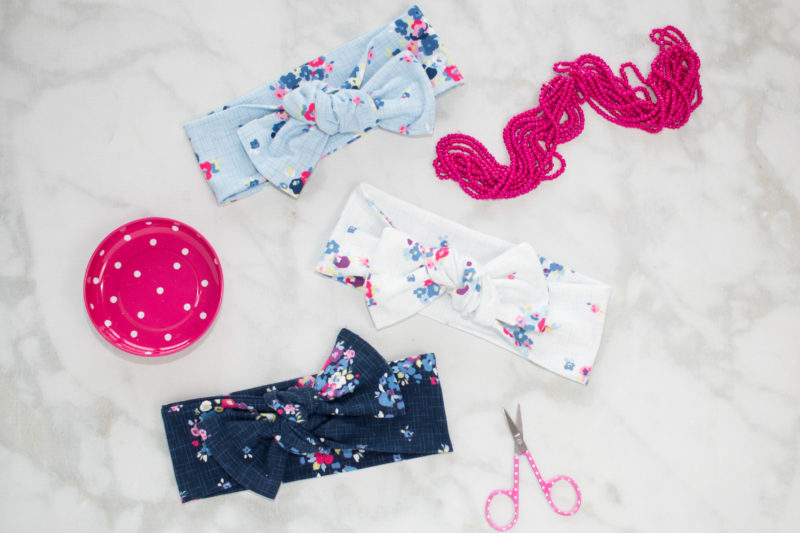 Well, since I'm on the bow train right now I figured, why not add another one to the mix? This Top Knot Headband is made of knit fabric. It's stretchy and can be made to fit a baby, child or adult.
I wear mine on days when I don't feel like doing my hair or I've gone one (or 3) too many days without rinsing my hair.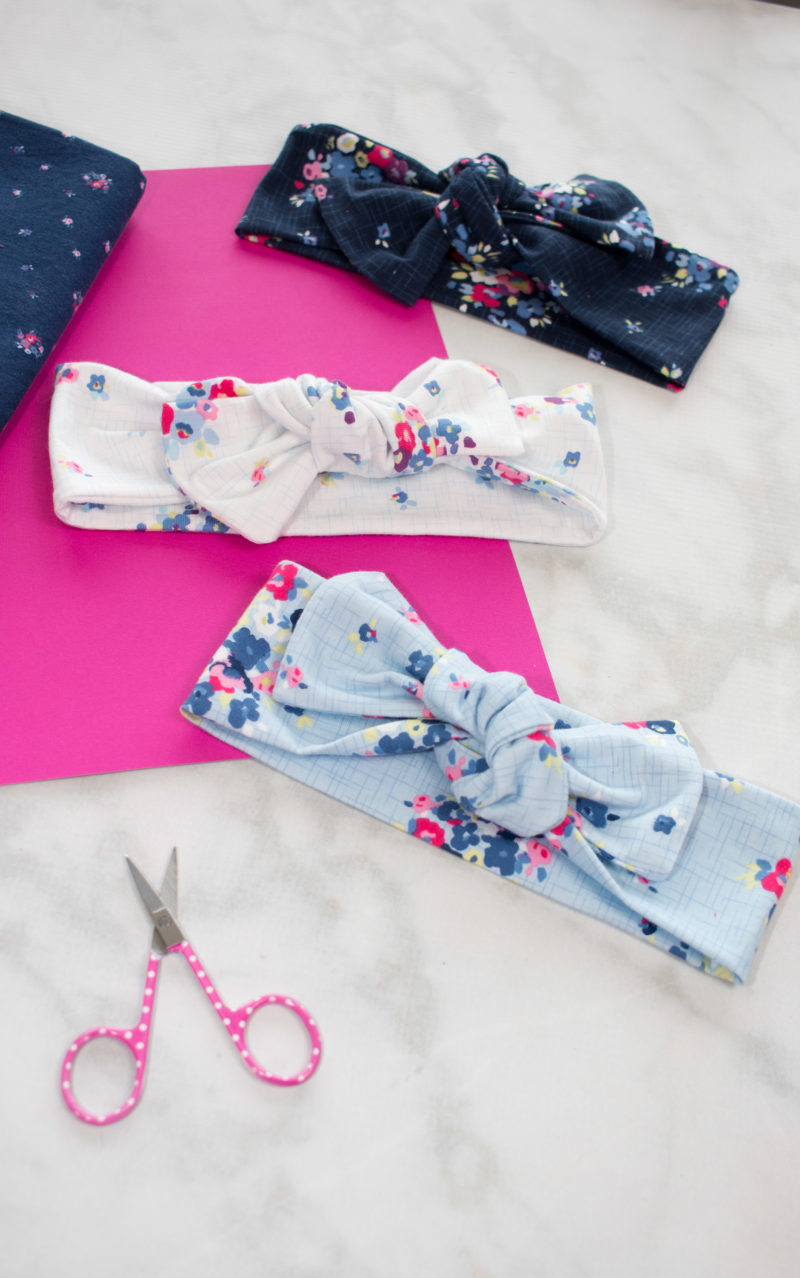 Blue Carolina is hands down my favorite fabric line I've ever sewn with, so you can only imagine my excitement when I saw that Riley Blake Designs had decided to print it on knit fabric!! It's like all my dreams suddenly came true! It took me all of two days before I cut into these beauties!
Supplies Needed for your Top Knot Headband:
Thread
Sewing Machine
Scissors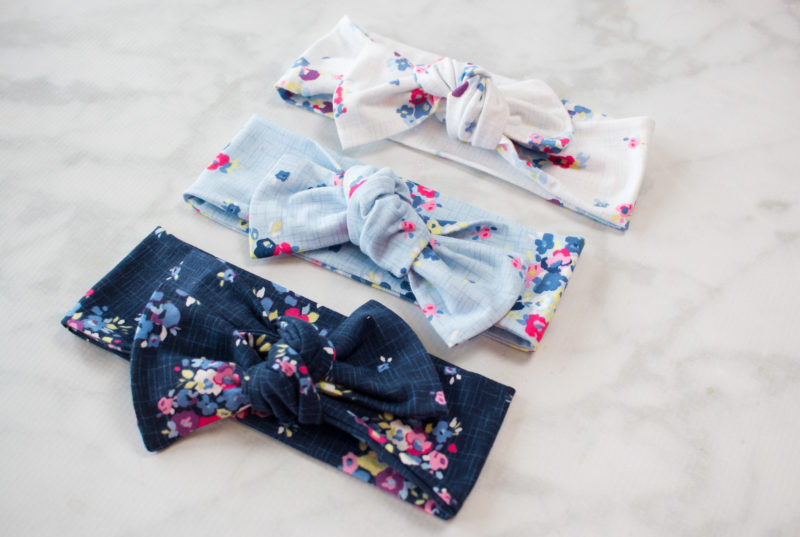 Cutting Chart for your Top Knot Headband:
Infant 30" x 6"
Child 31" x 7"
Adult 32" x 7"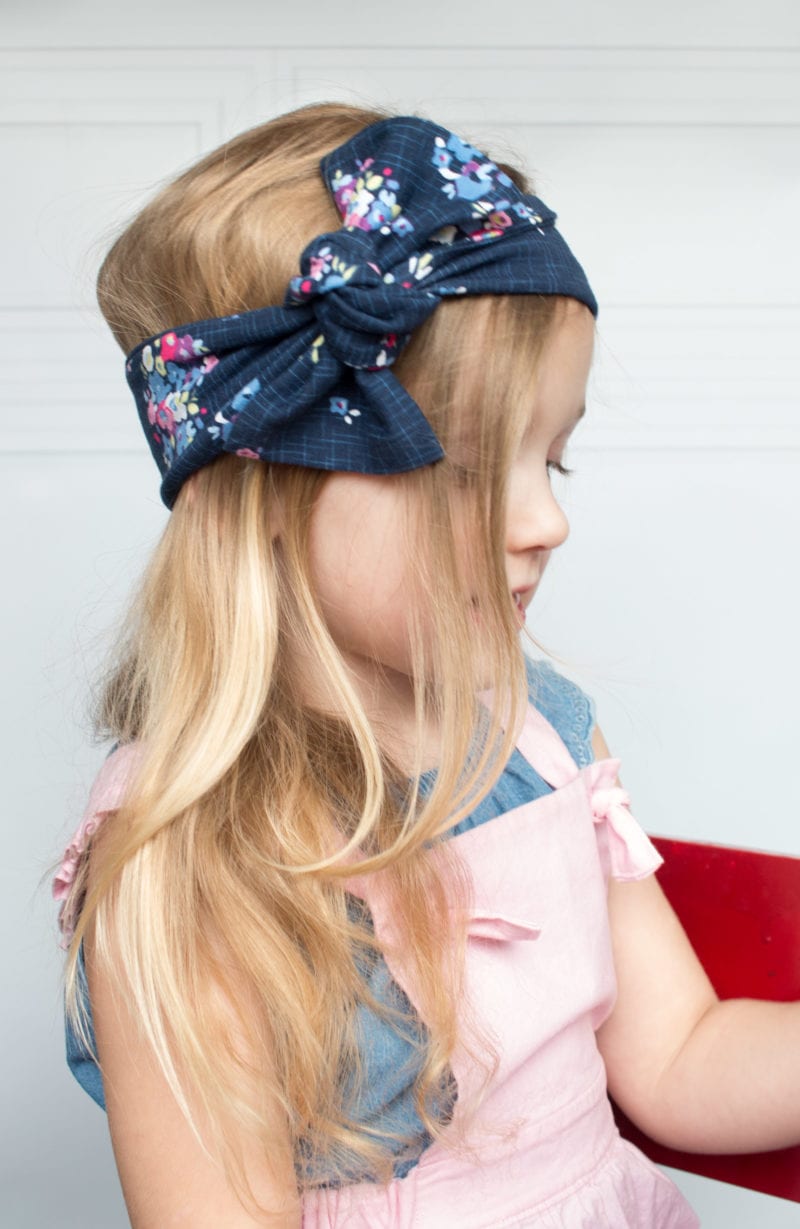 Let's get started!
Cut the fabric with the greatest stretch going along the length of the fabric.
Fold the fabric in half with right sides together and pin or clip it in place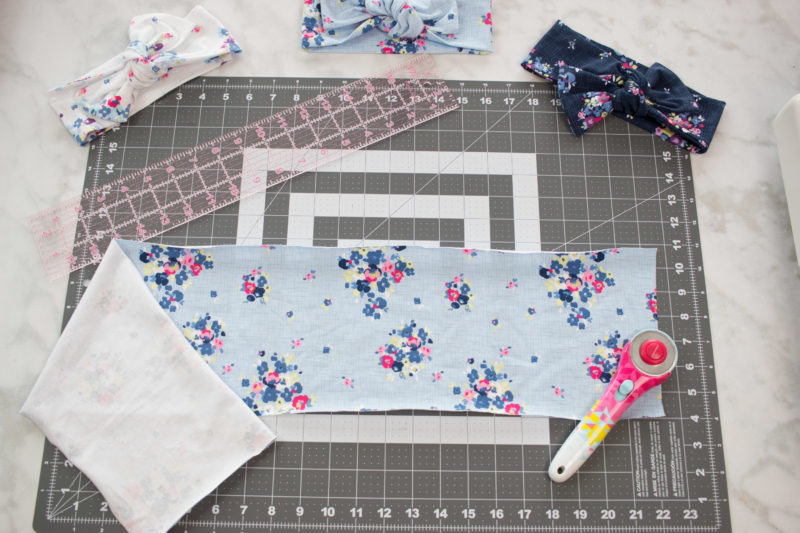 Using a 1/2" seam allowance sew along the long edge, stop 1/2" from the end.
Raise the presser foot with the needle in the down position and pivot 90 degrees. Sew along the short end making sure to backstitch.
Turn the fabric right side out. Poke the corners out with a turning tool.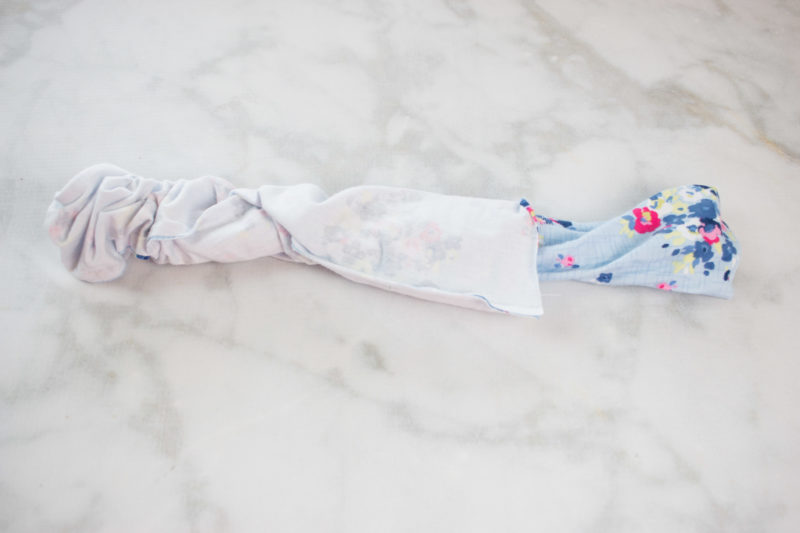 Press along the edges of the wrap.
I like to use the tips of my finger to roll the seam allowance back and forth until it comes all the way out.
Turn under the raw edge 1/2 inch and press.

Cut a 6-inch piece of Soft Stretch Lite and place it on the inside of the wrap. Apply heat for 30 seconds and allow to cool.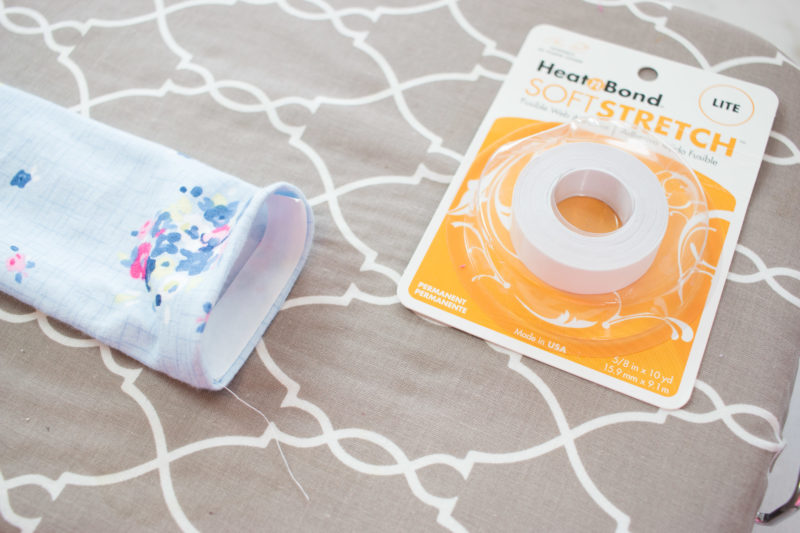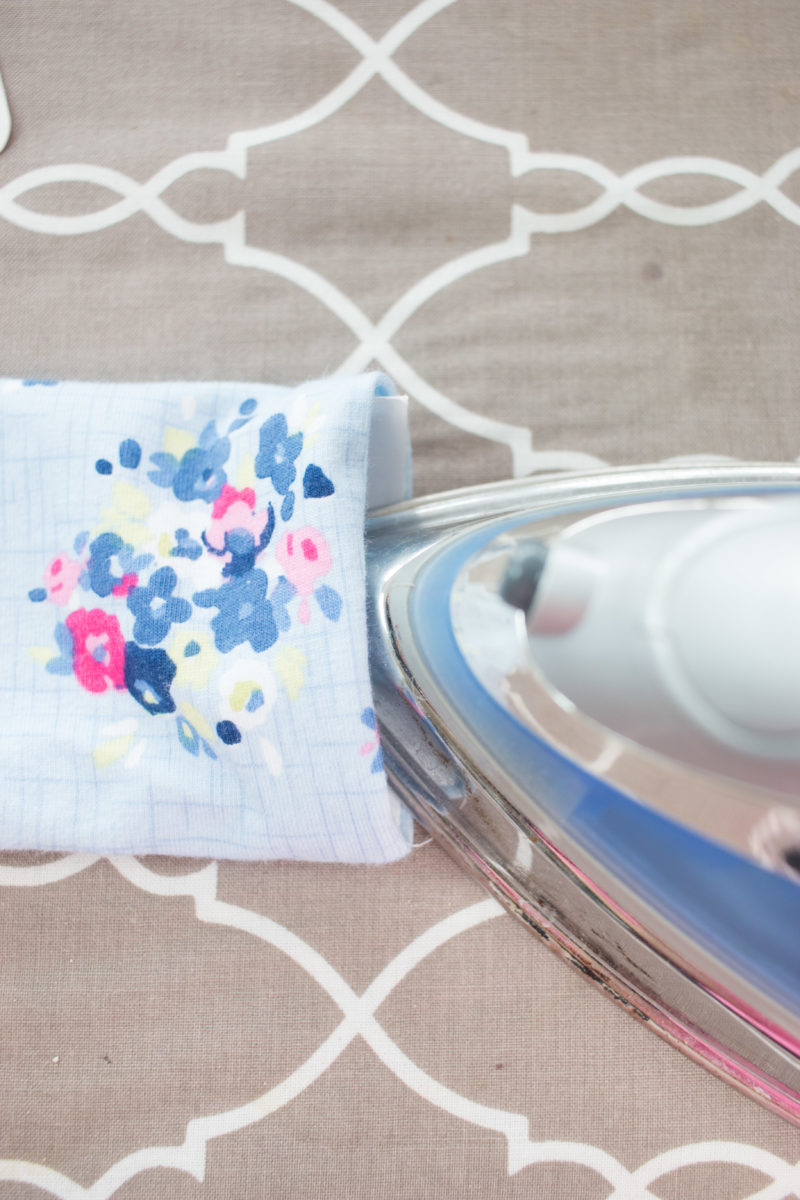 Gently peel back the liner to reveal the glue. Line up the edges of the fabric and press from the top of the wrap.
Now it's time to tie the bow! The photos below will take you through each step of this double knot.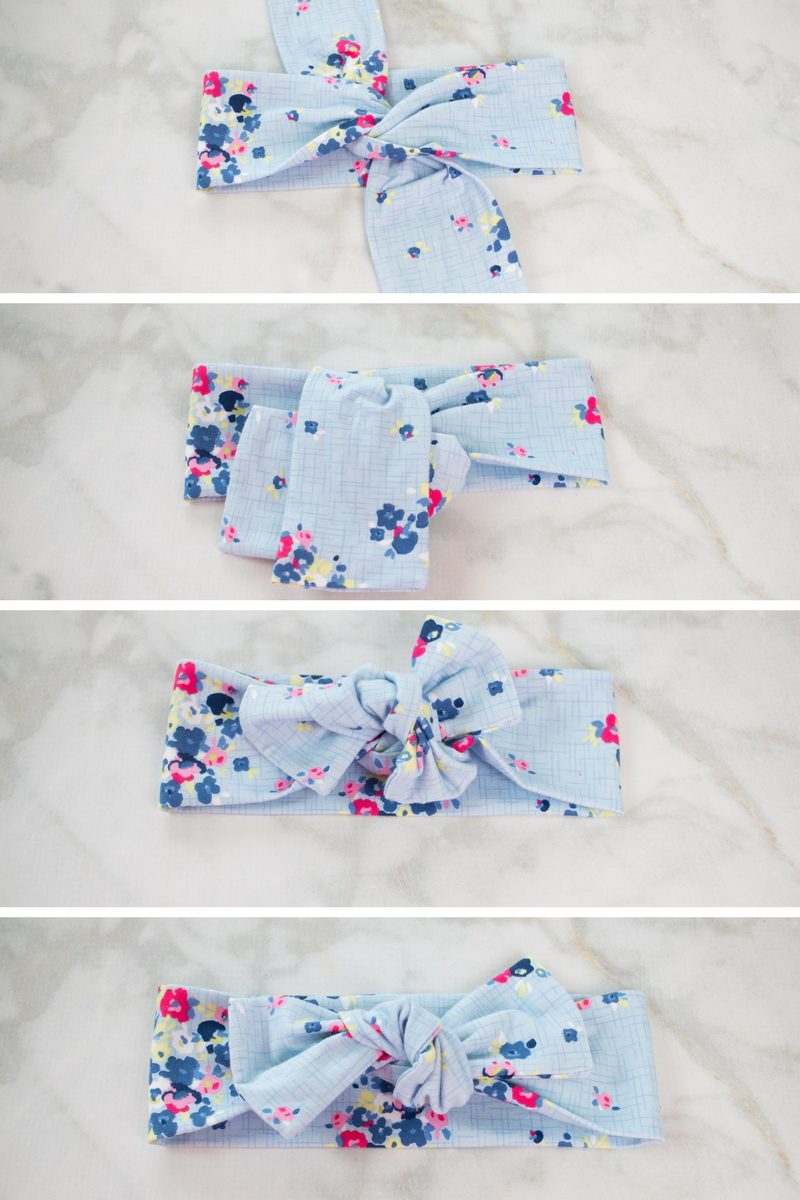 Now, go make a million more!! Just don't blame me for your new addiction!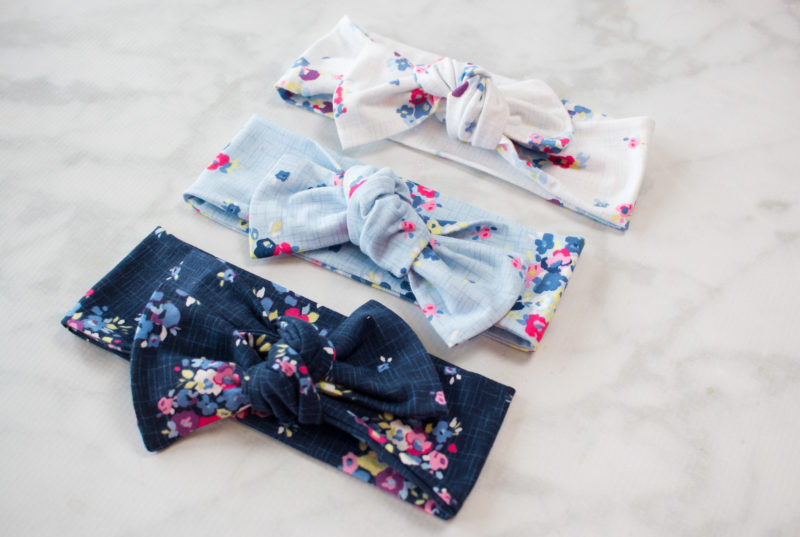 Don't forget to pin this top knot headband to Pinterest so you can come back to this tutorial later!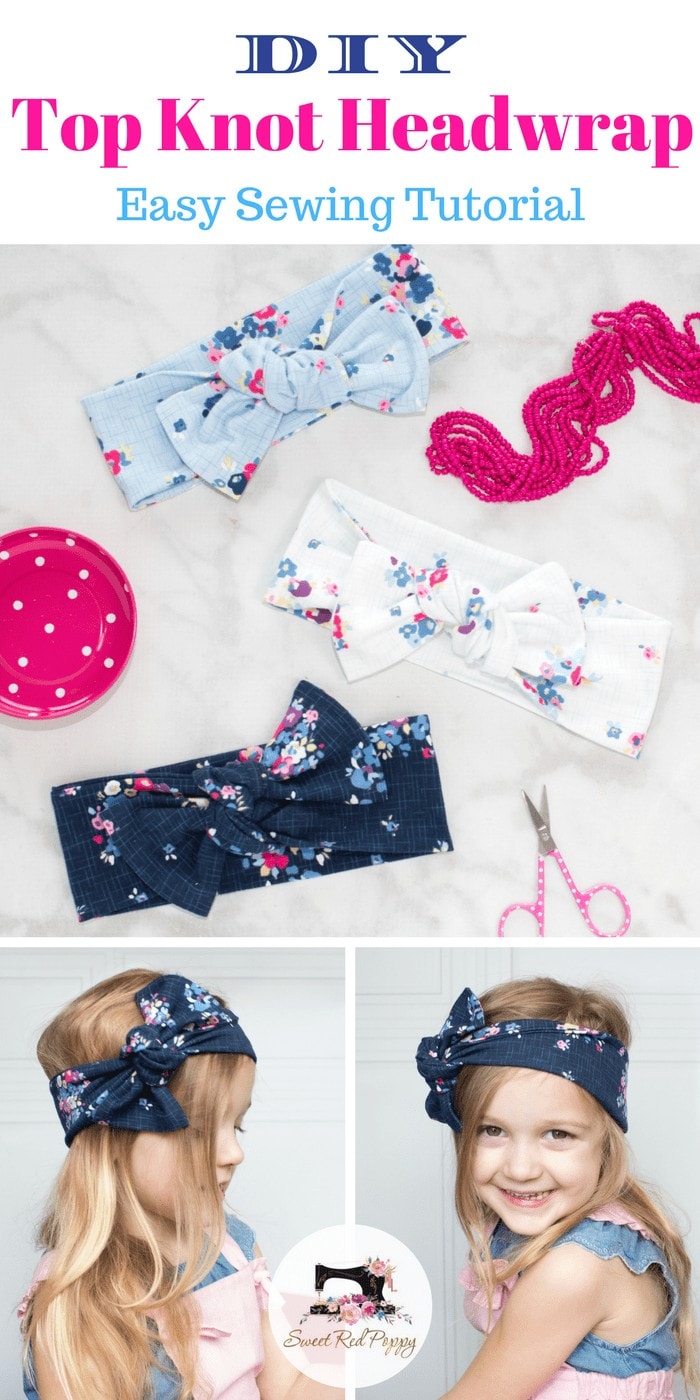 If you enjoyed this top knot headband tutorial, you might also like these bow tutorials:
https://sweetredpoppy.com/hairbow/
https://sweetredpoppy.com/diy-girls-skinny-hair-bows/
https://sweetredpoppy.com/no-sew-girls-fabric-hair-bows/