As a young mother to a nearly 2, 3 and 4-year-old, budget-friendly sewing is my favorite! I'm constantly trying out free patterns in search of ones that are well drafted and have a great fit! Two of my tried and true favorite free sewing patterns are the Kids Leggings and the Hoodie from Sweet Red Poppy.
I know I've posted about both of these patterns before but let me just tell you all once again how much I love these two free sewing patterns!
FREE Kids Leggings & Hoodie PDF Sewing Patterns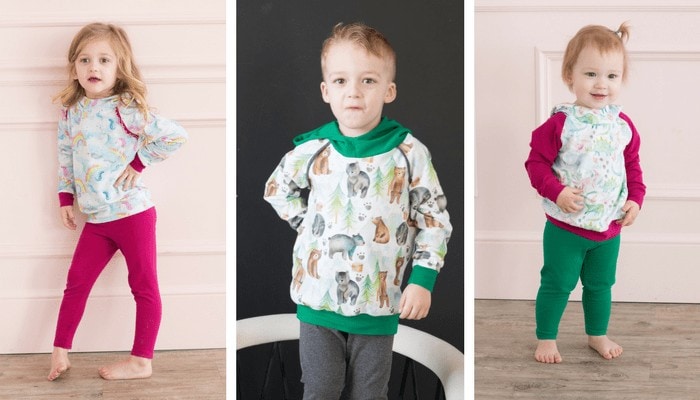 If you haven't worked with knit fabric before, don't be scared! I'm sharing some of my favorite tips for sewing with knit fabrics below as well as a step-by-step video!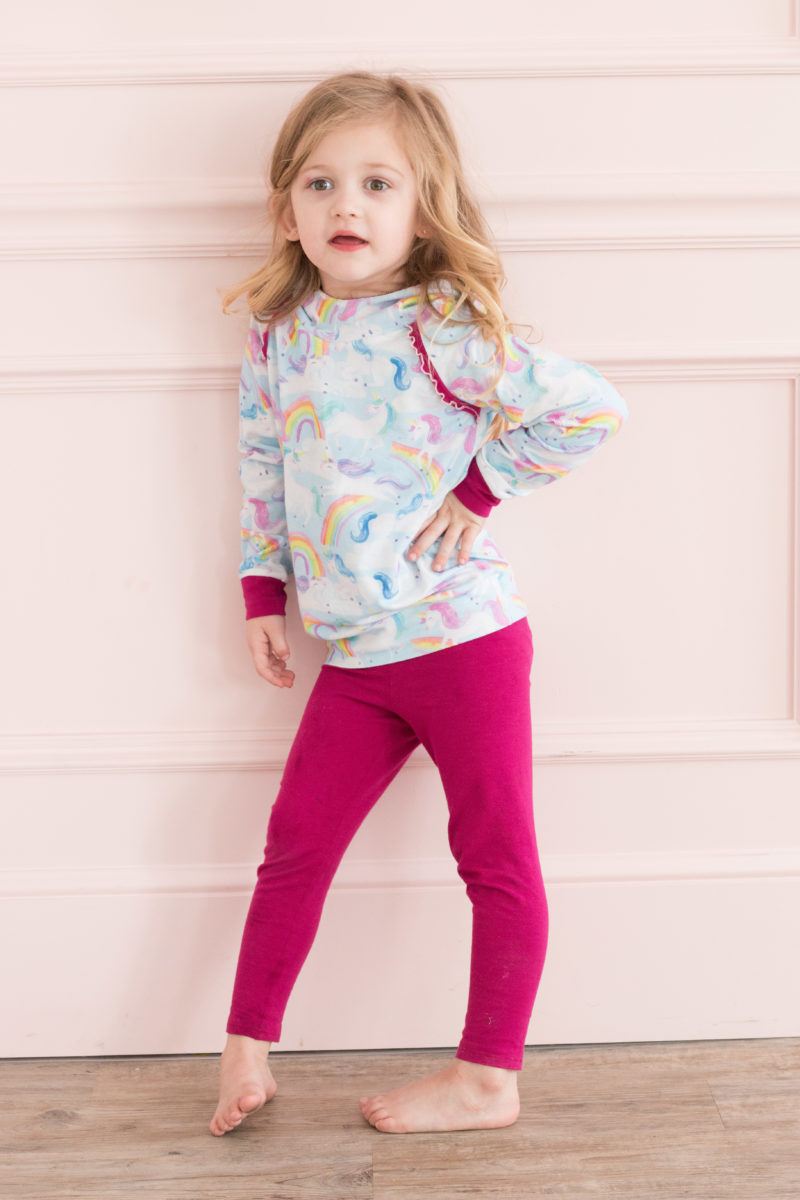 These adorable fabric prints are all available at Raspberry Creek Fabrics. They are limited edition club prints so you'll want to order ASAP! I just can't get enough of the dino's, bears and unicorns!
It's one of my very favorite shops to order knit fabric from, t's a local shop and the owners are amazing! Plus the fabric ships SOOO quickly. I swear they ship at warp speed!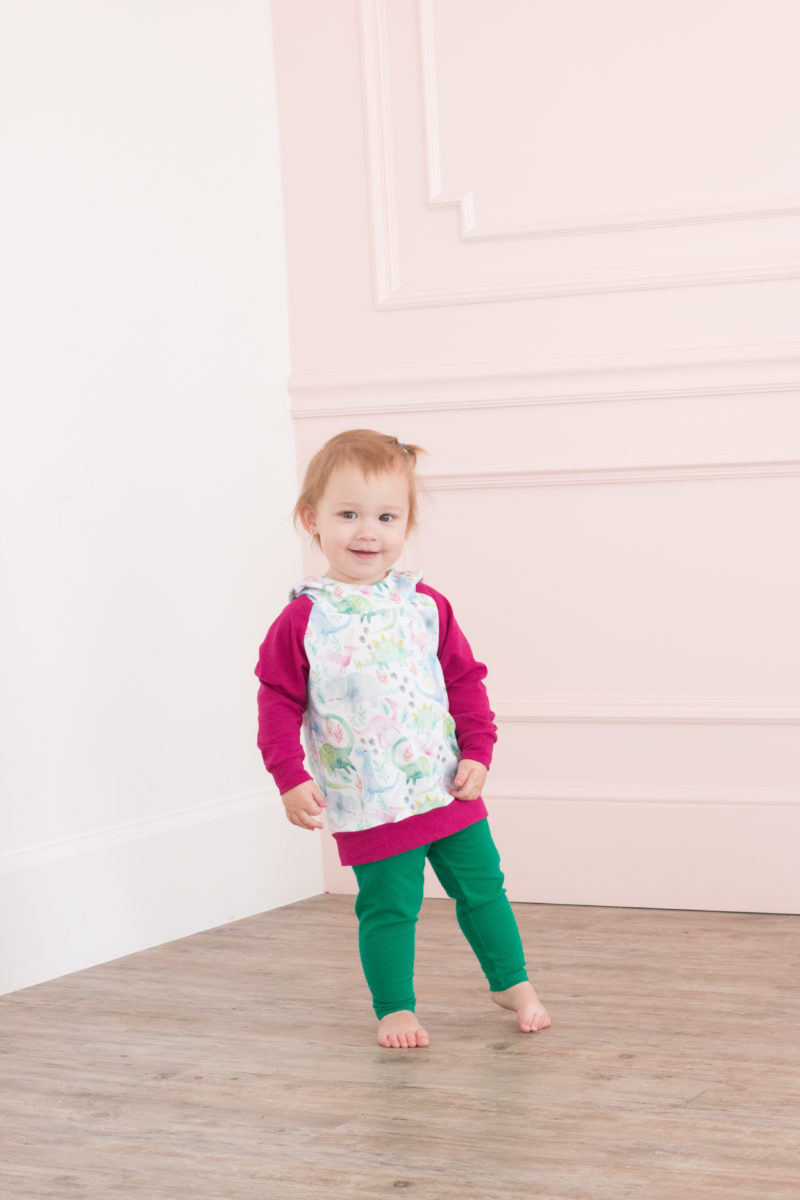 Tips and Tricks for Sewing with Knit Fabric
Prewash
Before you do anything it's important that you prewash your fabric! Most knits will shrink and if you don't wash them before you sew them, you will end up with a shrunken garment. Do yourself a favor and prewash the fabric immediately after receiving it in the mail so it's ready to go when you feel like sewing! I always prewash my fabric on a delicate cycle and either hang it to dry or air dry it in the dryer. If you are planning on hanging it to dry make sure that the fabric isn't being stretched out as that will distort the fabric.
Cutting
Lay the fabric out on a large table to cut it. Make sure that the excess fabric isn't hanging off the table as that will pull the fabric distorting the shape of it. Most patterns should be cut with the greatest stretch going across the pattern to accommodate for negative ease in a knit pattern.
Pins & Needles
When pinning knit fabric or when sewing it's important to use the right type of needle. Ballpoint pins are great when working with knits because the shape of the point is rounded. The rounded point allows it to move between the knitted fibers instead of piercing the fibers and causing small tears. The same principle applies to ballpoint needles.
Stitch
Most patterns that use knit fabric will have negative ease. This means that the actual measurement of the garment is smaller than the part of the body it will be resting on. In order to allow adequate stretch, a stretch stitch must be used on any part of the fabric that will be under stress during wear. Most sewing machines have a stretch stitch option if not a narrow zigzag or triple stitch are also suitable options.
Hemming
Sewing a hem on a knit fabric can be very tricky! One of my favorite tips for sewing a perfect hem is hem tape. I like to use Thermoweb Soft Stretch Lite. It's a double-sided tape that is heat activated. It gives the fabric more stability without adding any bulk so that it doesn't stretch out or become wavy from hemming. Another great option is to use a twin ballpoint needle to get a professional looking finish.
Pressing
If your fabric becomes stretched out or you end up with a wavy seam turn your iron to high heat, hover the iron above the seam and use plenty of steam to shrink it to its original shape.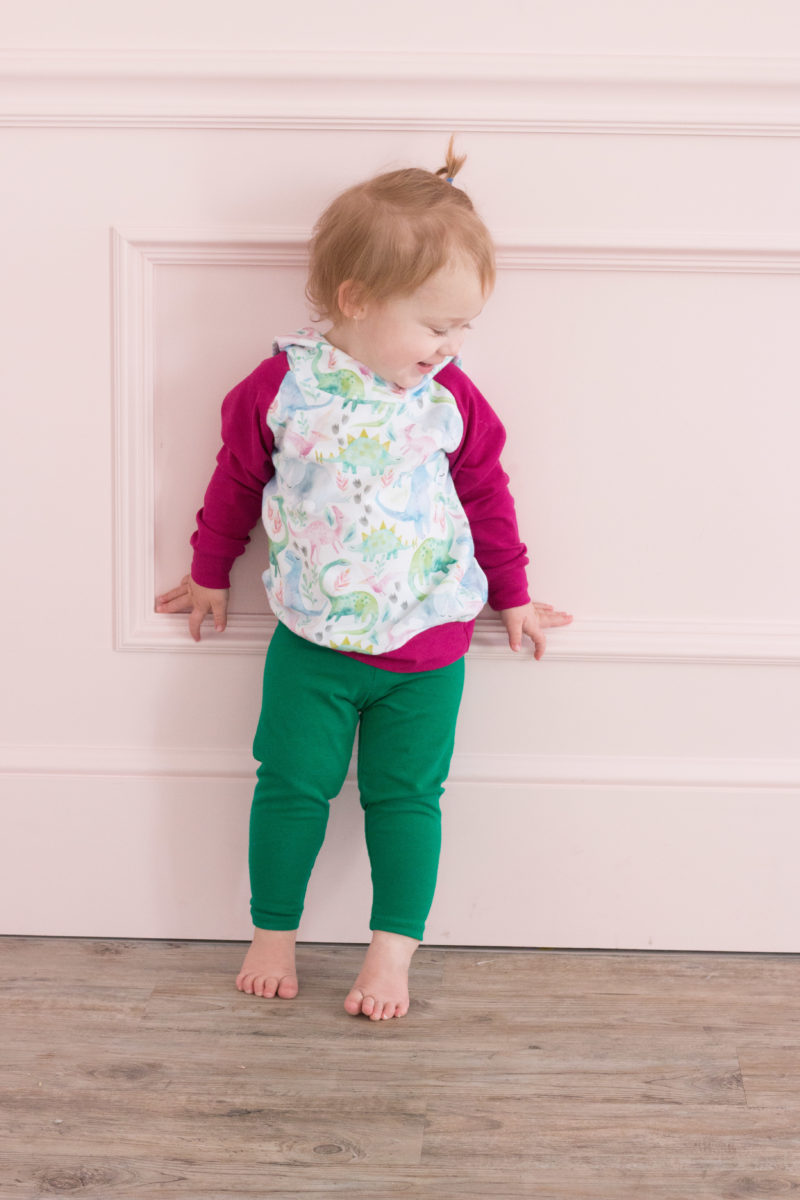 The Sweet Red Poppy Kids Leggings pattern is available in sizes preemie through a girls size 16. To get the pattern for free, click here! It's the perfect pattern for seamstresses who are new to working with knit fabric!
The Hoodie is available in sizes preemie through 16. You can find the free sewing pattern download here.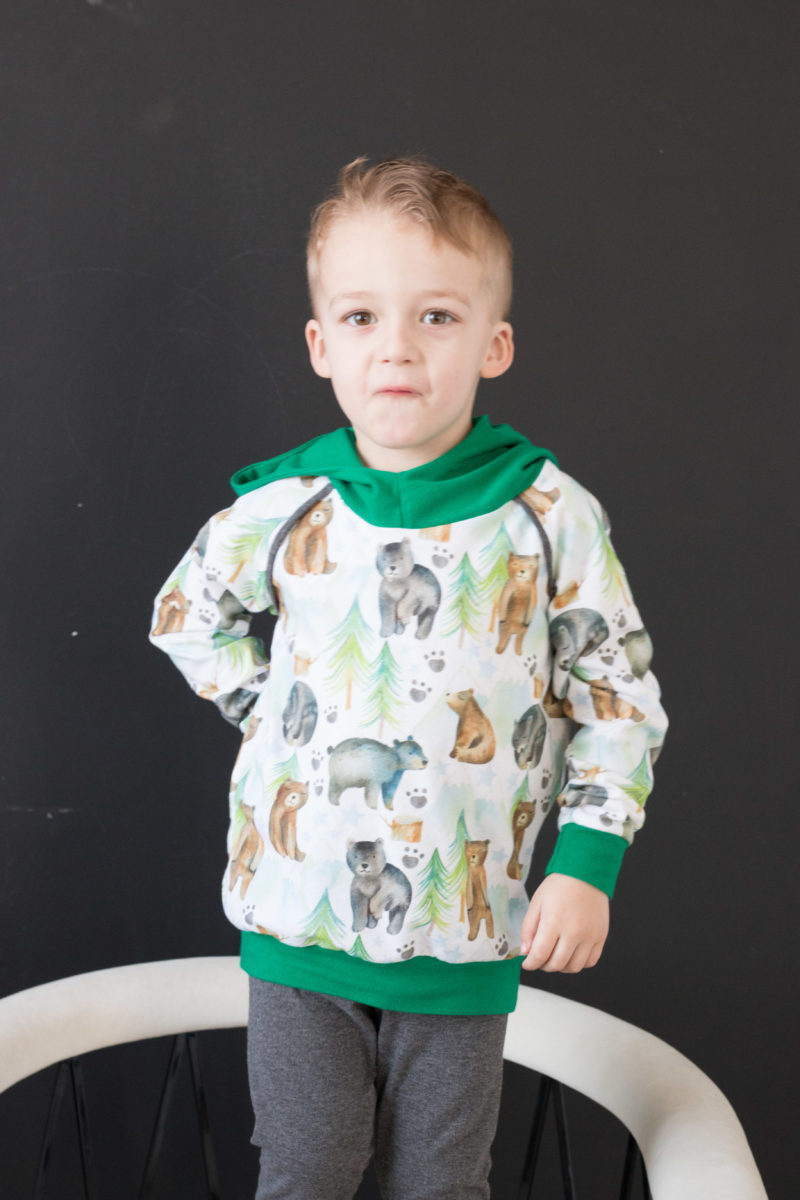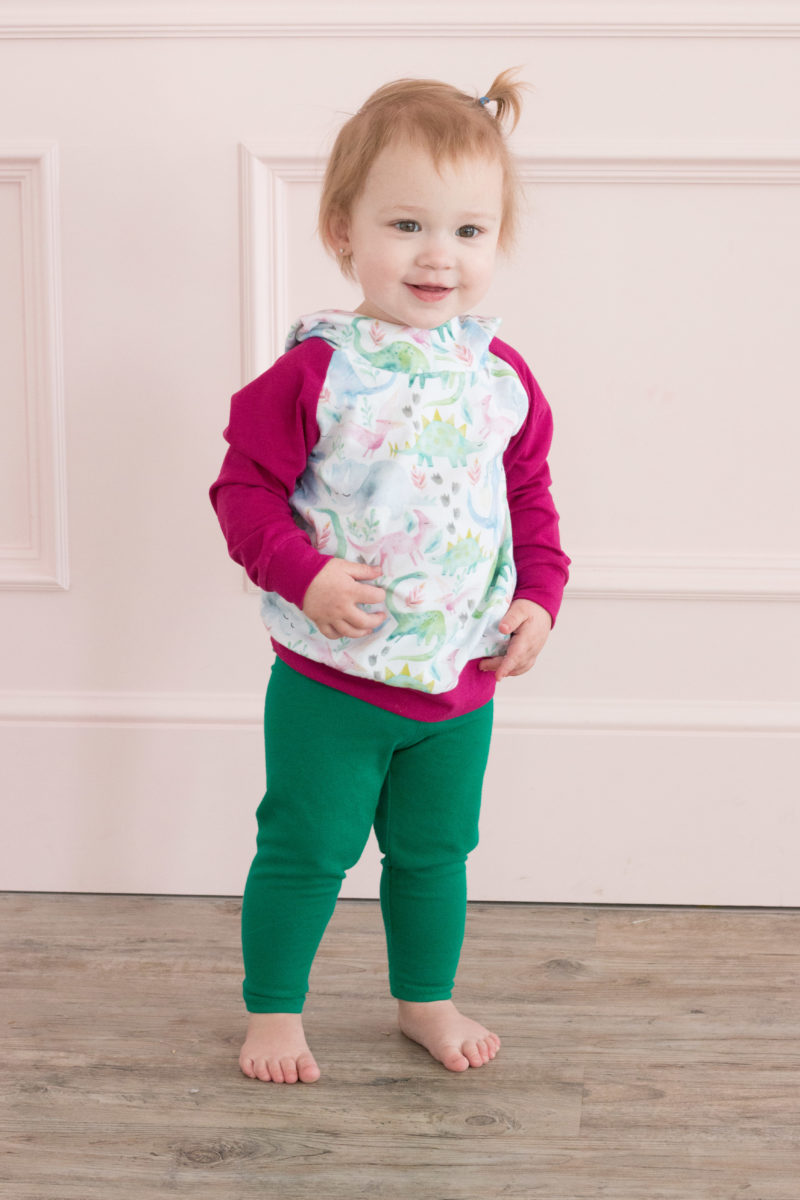 I hope you enjoy sewing these kids leggings and hoodie patterns!
Don't forget to pin this image to Pinterest so you can come back to it later.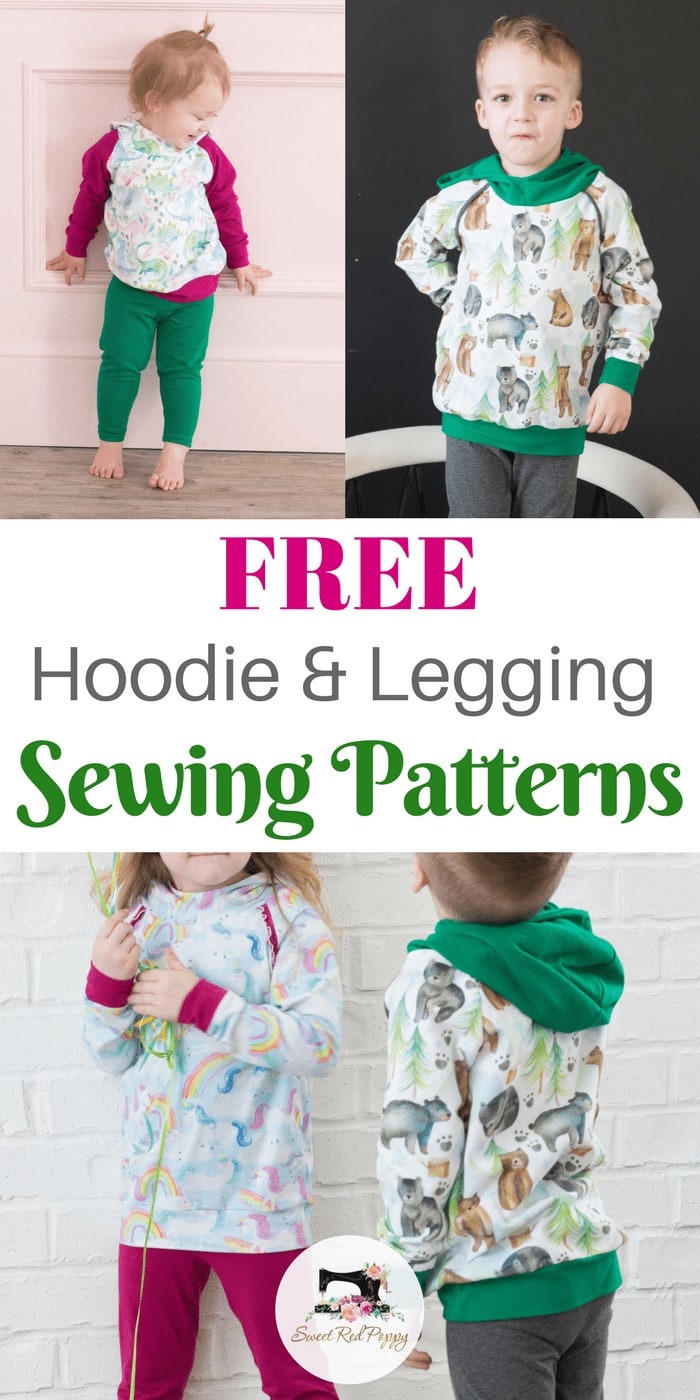 You might also enjoy these posts:
https://sweetredpoppy.com/hairbowroundup/ SaveSave SaveSave SaveSaveSaveSave SaveSave
SaveSave
SaveSave