Cricut Venture™ - Everything You Need to Know About Your New Cricut Venture Machine!
Cricut recently announced its newest machine, The Cricut Venture Smart Cutting Machine! It's the biggest, most precise cutting machine Cricut sells.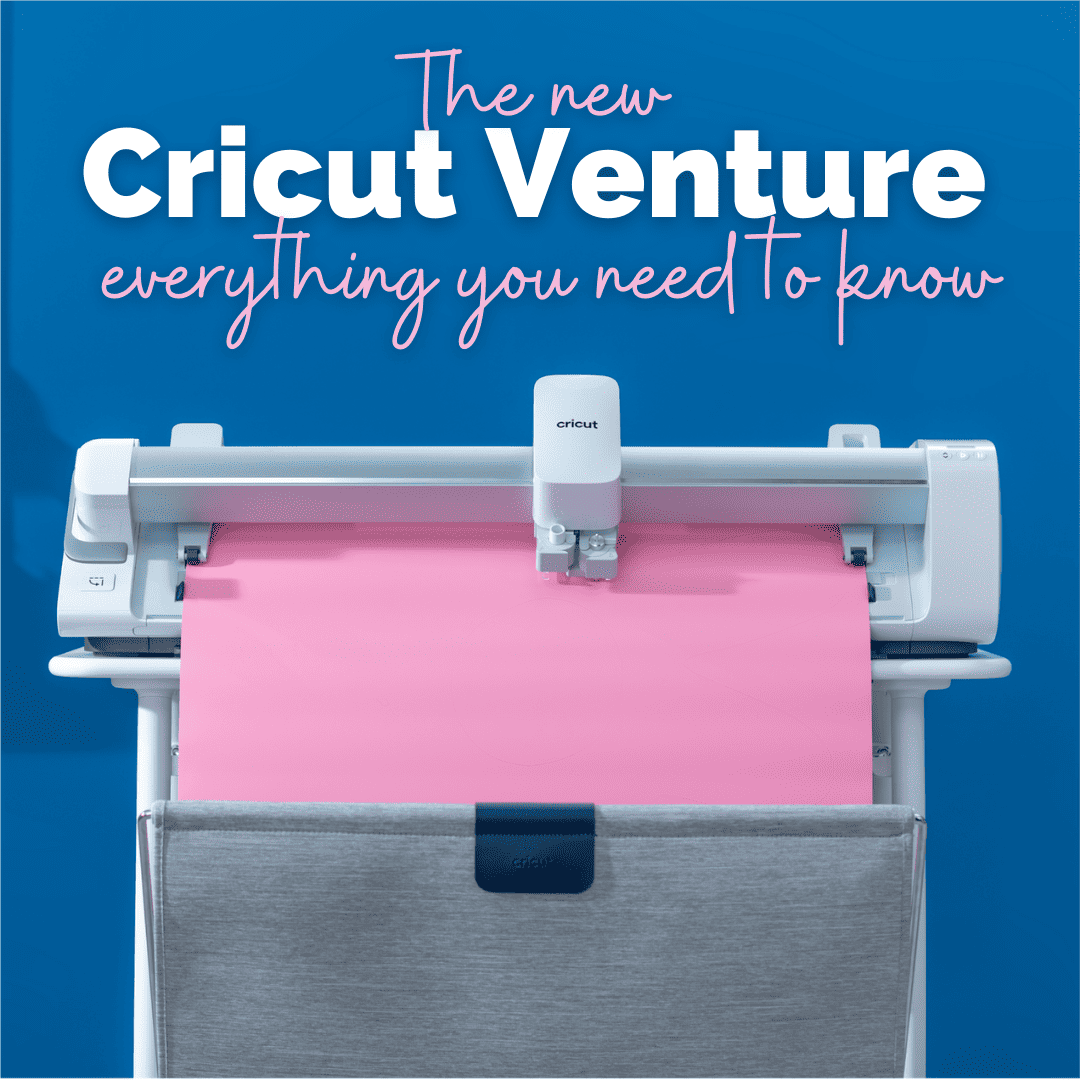 If you have a side hustle, a full-time small business, or plan to create large-scale projects- this Cricut Venture Machine might be right for you. It's great for makers that cut an immense amount of materials and work in batches to fulfill those online orders.
I'll go over the machine's features, characteristics, compatible materials and devices, requirements, and what makes it stand out from all the rest in this blog post down below.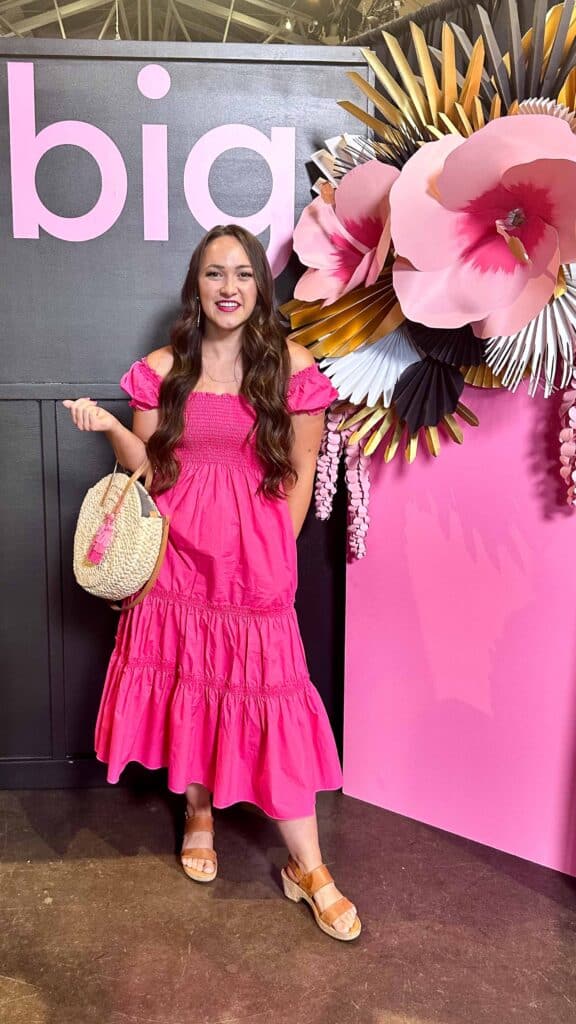 What is the Cricut Venture?
The Cricut Venture Smart Cutting Machine is a new 2023 large-scale, wide-format professional cutting machine released by Cricut.
Buy it HERE now!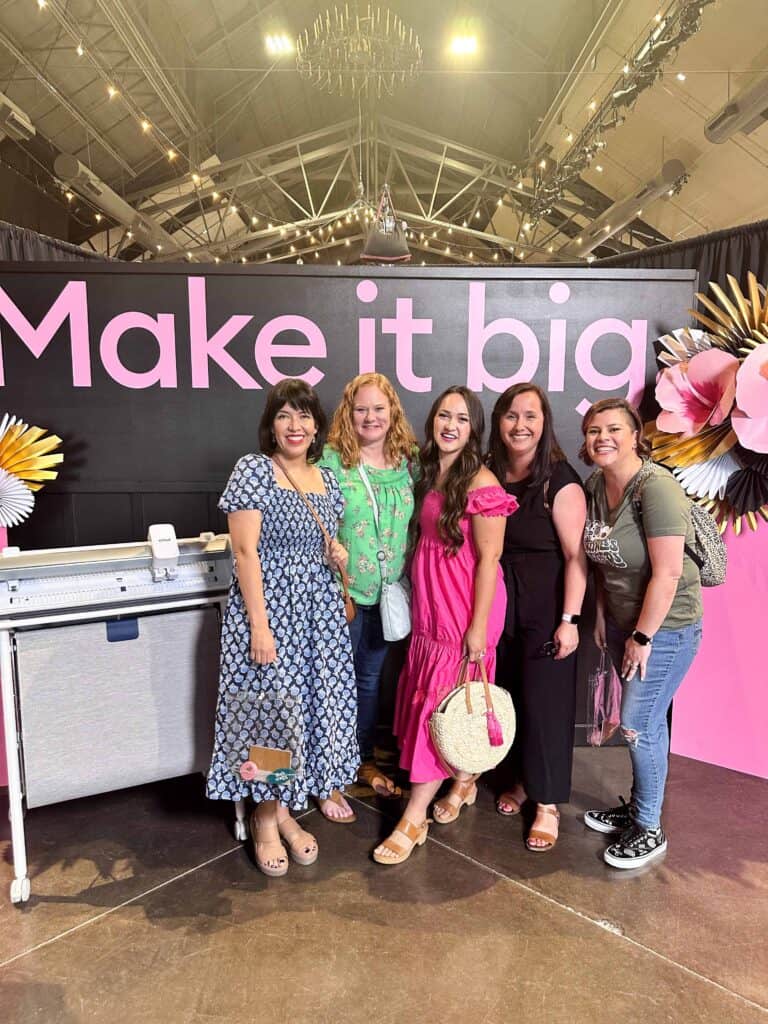 What Sets the Cricut Venture Apart?
The Cricut Venture has visible differences you'll notice and has the ability to cut large-scale projects
The venture is a large, unique design. This machine weighs 35 lbs, is 2x bigger than other Cricut cutting machines, and sits at a 45-degree angle to provide optimal space within your workspace.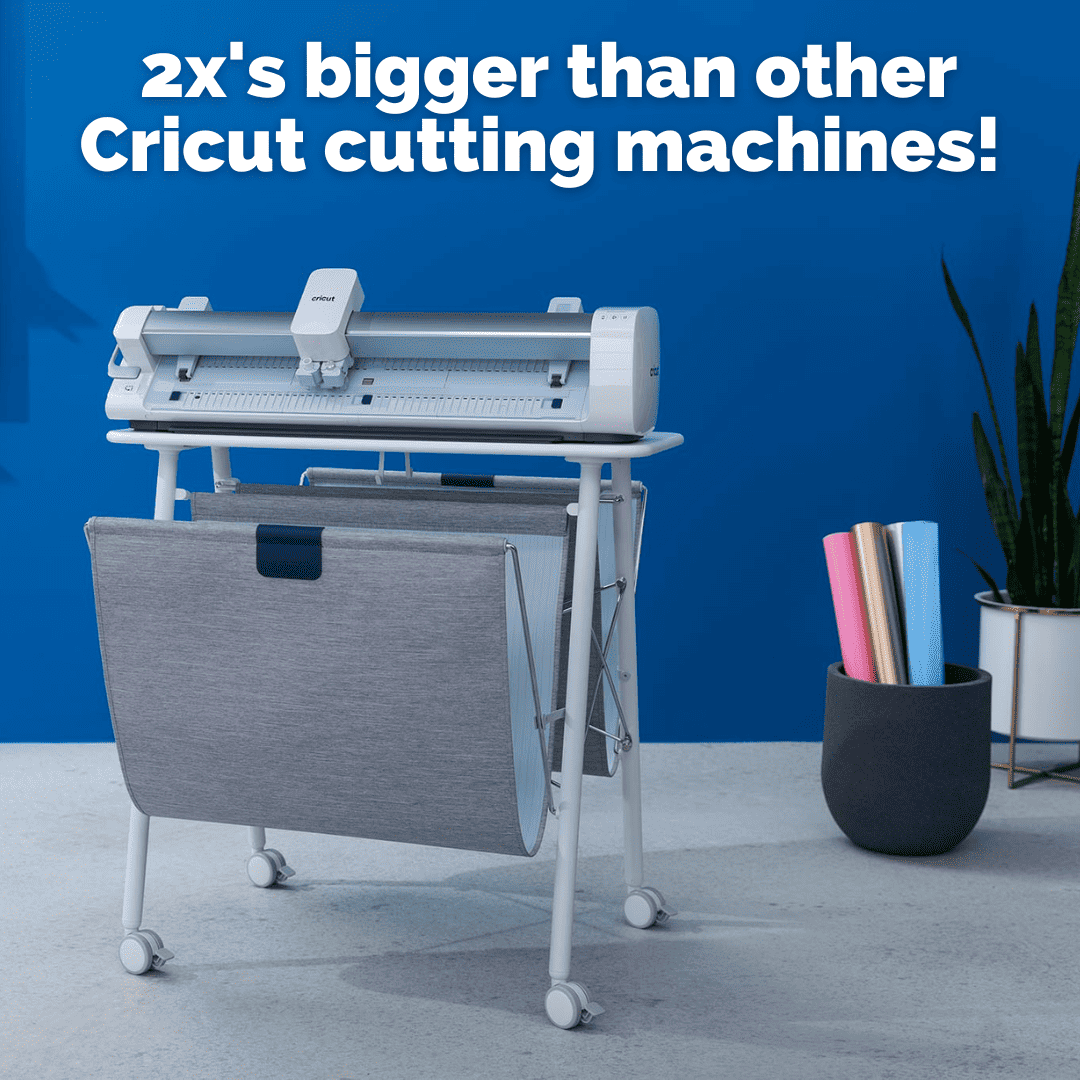 It can cut up to 75 feet of repeated images! You heard me right. You'll be able to finish those batches of t-shirts in no time with the help of Smart Materials! If you're a maker creating banners and wall decor, the machine can cut single images up to 12 feet!
If you plan to cut this large, using smart vinyl that has specifically been made for this machine will allow you to make those large-scale cuts and projects!
To keep the material from sliding off this 45-degree slope, the machine has a Vacuum System. This system holds compatible material in place as it sits on the angle and helps with precision.
If you're a maker creating banners and wall decor, this might be a dream come true for some of you.
What's New with the Cricut Venture Cutting Machine?
Buttons
The machine has the same load/unload, pause/resume, and start buttons as the rest of the Cricut machines. What's new about this machine is that it has a power on/off button located on the back.
New Material Sizes
There are new cardstock sizes (24 in x 28 in or 13 in x 25 in), types of vinyl, and iron-ons that will be available to purchase at cricut.com and other retailers.
Print-then-Cut Sizes
What's more, the Print-then-Cut sizes are bigger with this machine. It can cut letter size to 24 in x 28 in if your printer has the ability to print that size.
What Comes with the Cricut Venture?
Tools
A new compatible blade that comes with the machine is called the Performance Fine-Point Blade. This tool was designed to last longer than a standard blade. It cuts all your favorite materials, such as vinyl, iron-on, paper, and more.
Other tools that are included are the cut-off tools. There's a Manual Cut-Off blade and an Automatic Cut-Off blade.
The Manual Cut-Off Blade is a tool you would use to cut excess material you don't want hanging from your machine.
The Automatic Cut-Off Blade goes into Clamp A and automatically cuts your material for you.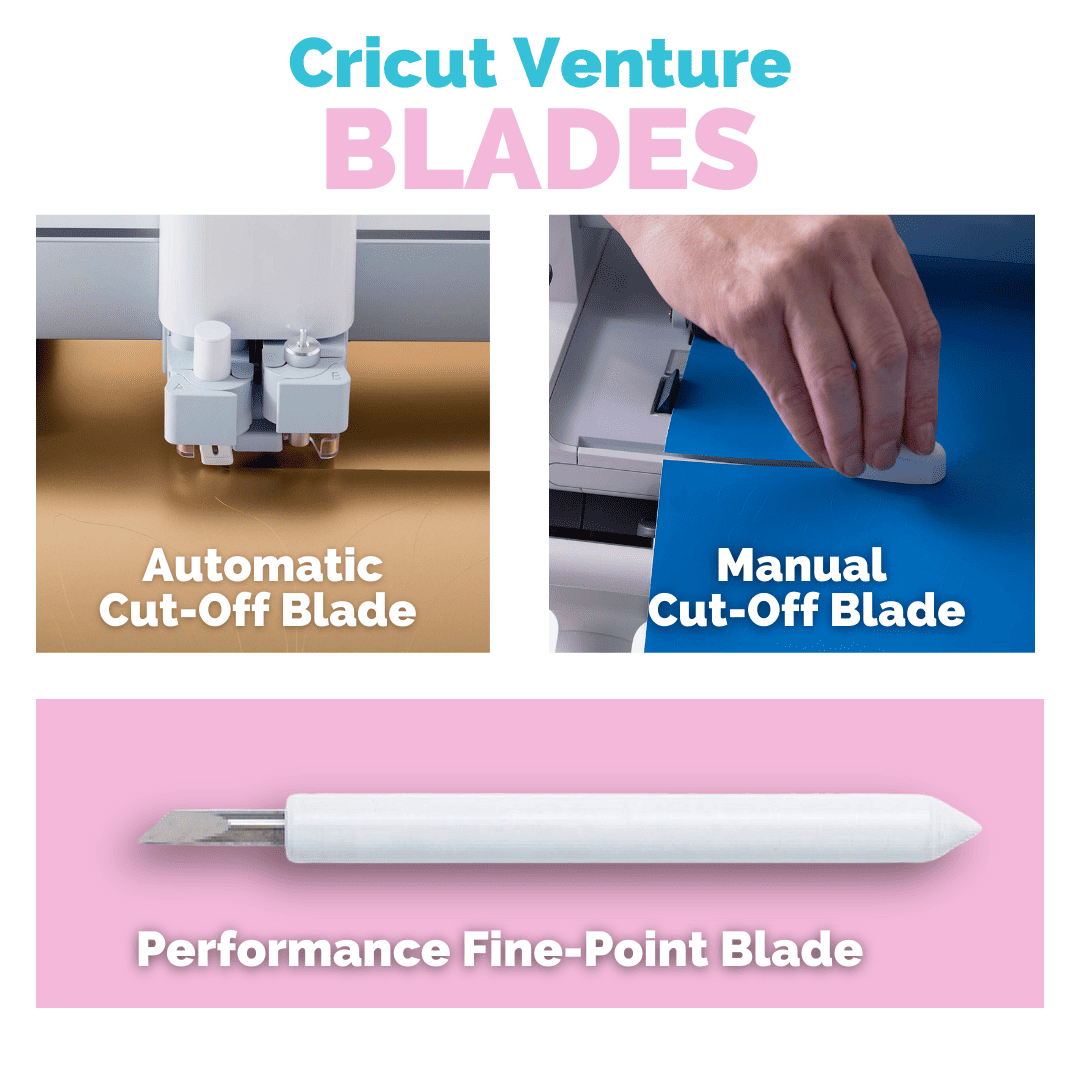 You'll also find your machine cleaning tools for your convenience and a USB-C Cable and USB-A Power Cables to plug in and turn on the Venture machine.
Material
The materials that are included with this machine are two removable smart vinyl in black (13 in x 30in) and white (25 in x 5 ft) that you can use for your first test cuts.
Designs
In Cricut Design Space, you will find 50 ready-to-make projects online that were designed for this machine. Using these designs for your first test cuts would be great practice to learn more about the tools and materials included.
Included with Machine:
Performance Fine-Point Blade- Cuts Vinyl Iron-On (HTV), and paper
Cleaning Tools- Comes with a cleaning tool, brush, & cleaning cloth to remove debris from railing
USB-C Cable & USB-A Cable Power Cable
50 Ready-to-Make Projects Online
Practice Materials:

Smart Vinyl- Removable 13 in x 30 in Black
Smart Vinyl- Removable 25 in x 5 ft in White

A & B Clamp- Both A & B Clamps hold compatible tools.
Free trial subscription to Cricut Access™ (for new subscribers)
Cricut Venture Smart Cutting Machine Features
There are many key features of this machine. One is how fast this machine can cut. It has high cutting speeds of up to 25 inches per second!
Like other Cricut machines, this machine can cut, score, write, and foil.
Key Features
Commercial Speeds
Precisely Cuts
Large Cuts
Cuts, Scores, Writes, and Foils
45 Degree Angled Design
Bluetooth Wireless Technology
Adjusts to smart materials that measure 13 in and 25 inches
Compatible with Cricut Design Space App Software
Automatic cut-off blade
Compatible with home Inkjet Printer
Power Button
What Can the Cricut Venture Cut?
It can cut over one hundred plus materials!
Compatible Materials:
Vinyl
Iron-On(HTV)
Leather
Fabric
Poster Board
Cardstock
Bonded Fabric
More!
Learn more about Smart Cutting Materials here!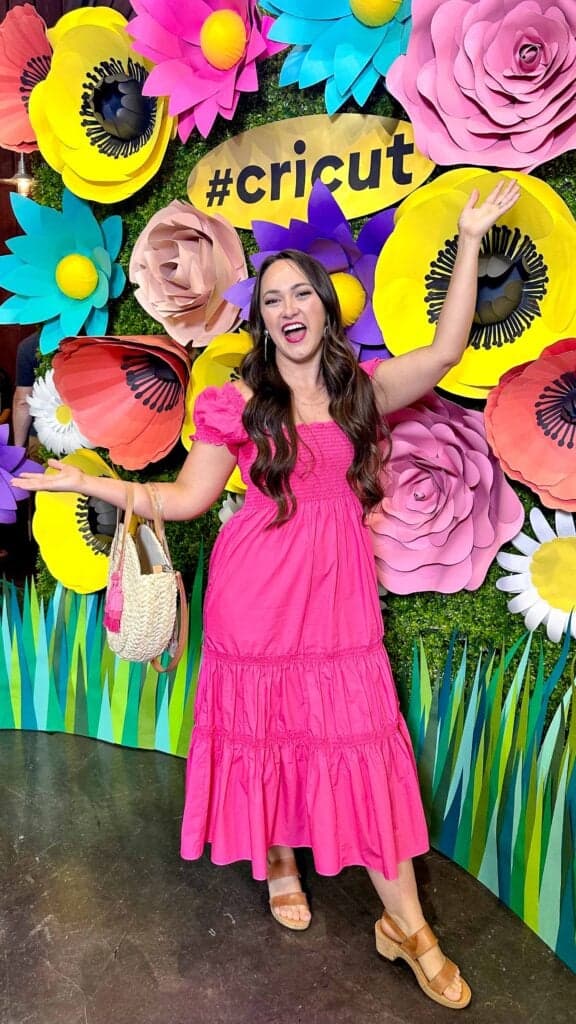 Compatible Tools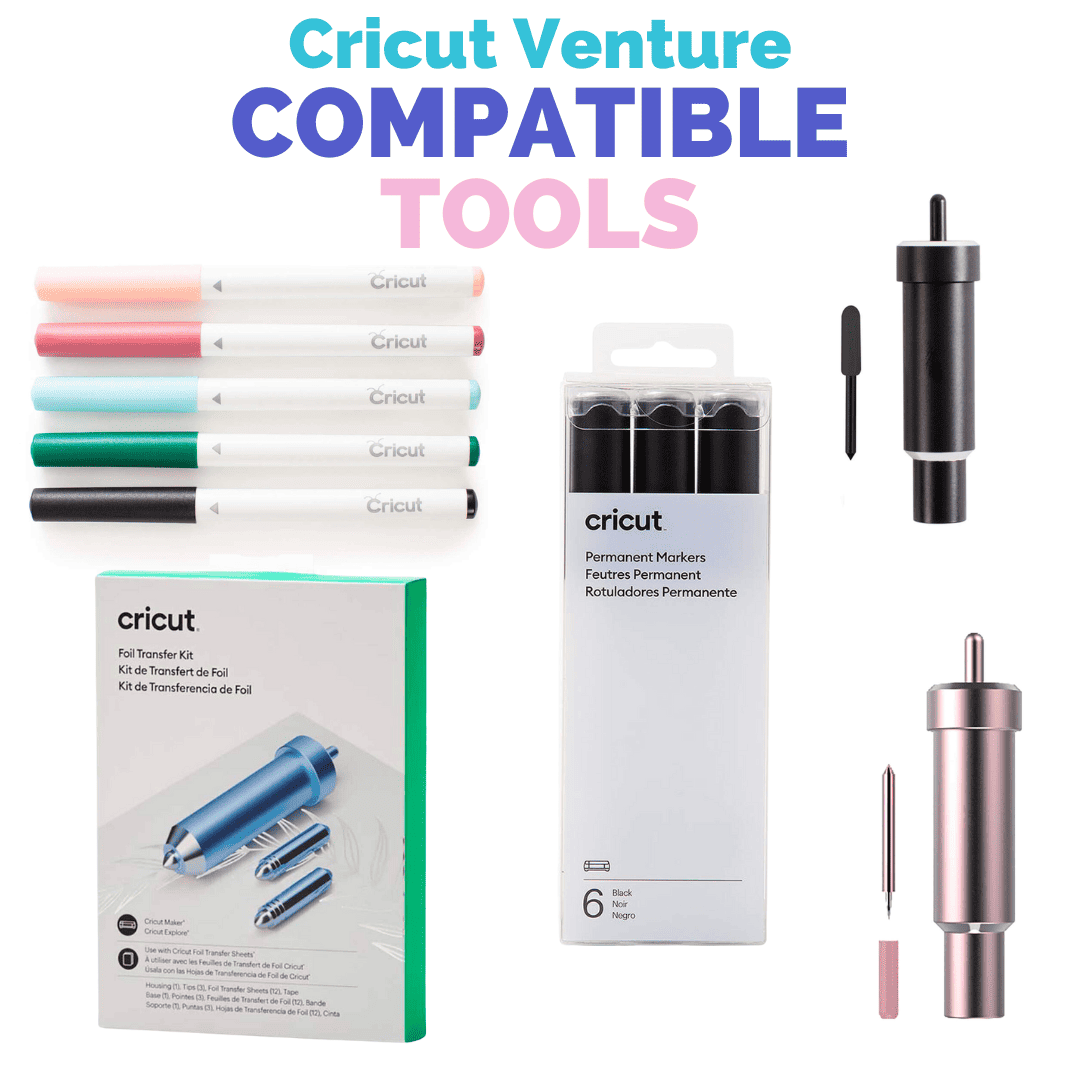 Non-Compatible Tools
There are some tools Cricut has made in the past that are not made for the venture machine:
Maker-Specific Tools- Standard fine-point blade
Cricut Joy Pens- Too small for the venture machine
Can I use a Cricut Mat with this Machine?
Depending on the materials you're using, the machine is able to cut materials with or without a mat.
If you're wondering if the Regular Cricut mats (12" x 12" or 12" x 24") are compatible with the Cricut venture- the short answer is no. The regular mats may not be able to withstand the new Venture.
Cricut made new mats called Strong Grip, Standard Grip, and Light Grip Performance Machine Mats that measure 24 in x 28 in & 24 in x 12 in specifically for this machine.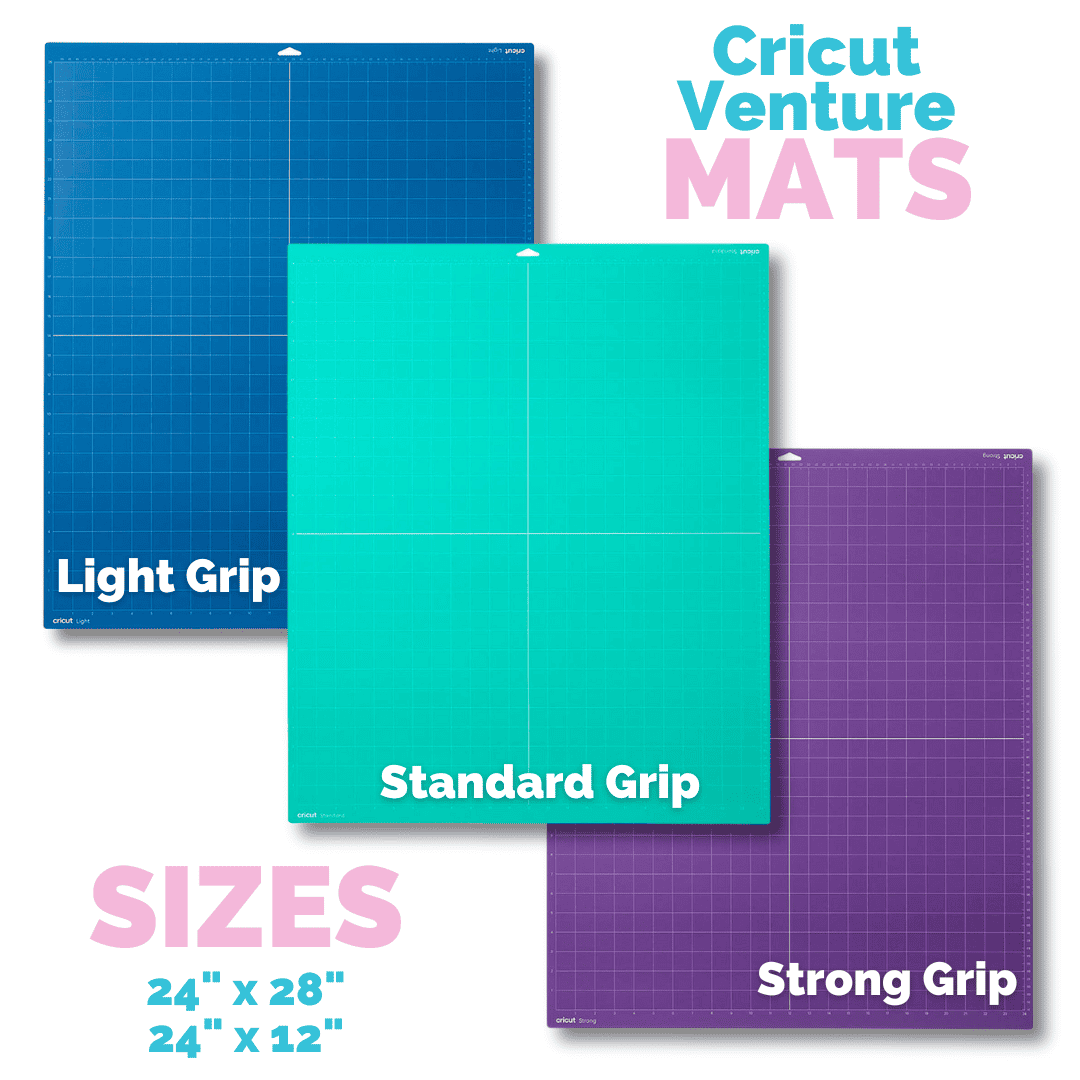 Requirements
This machine does require a computer with Bluetooth wireless connection & high- speed internet.
Make sure your workspace provides enough clearance in the front and back of the machine. Cricut recommends a workspace with minimum dimensions of 34.8 in x 42.5 in x 41.3 in
Always align the front of the machine with the edge of the table.
If you don't have a workspace or a sturdy enough craft table for this machine, Cricut made the Docking Stand (sold separately).
Docking Stand Features
Break Away Feature- The Docking Stand catches every cut in the Catch Basket
Catch Basket- Keeps cuts from touching the floor. Material inside is anti-static
Storage Hooks- Storage Hooks can be found underneath table top to store your Performance Machine Mats
Mat & Built-In Roll Supports- Place a large roll of smart vinyl into roll supports
Docking Posts- Secure machine to tabletop. The Docking supports go underneath the machine to lock it into place.
Easy-glide wheels- Lock the wheels in place or unlock to move freely
You can purchase the Docking Stand here!
How Much Does the Cricut Venture Cost?
Currently, the Cricut Venture costs $999.99. The machine is available to purchase on July 25, 2023, at Cricut.com online and many other retailers.
If you're wanting the Docking Stand along with the Venture Machine, the machine and stand bundle will cost $1249.99.
or If you can get the Venture Machine and Materials bundle for $1,199.99.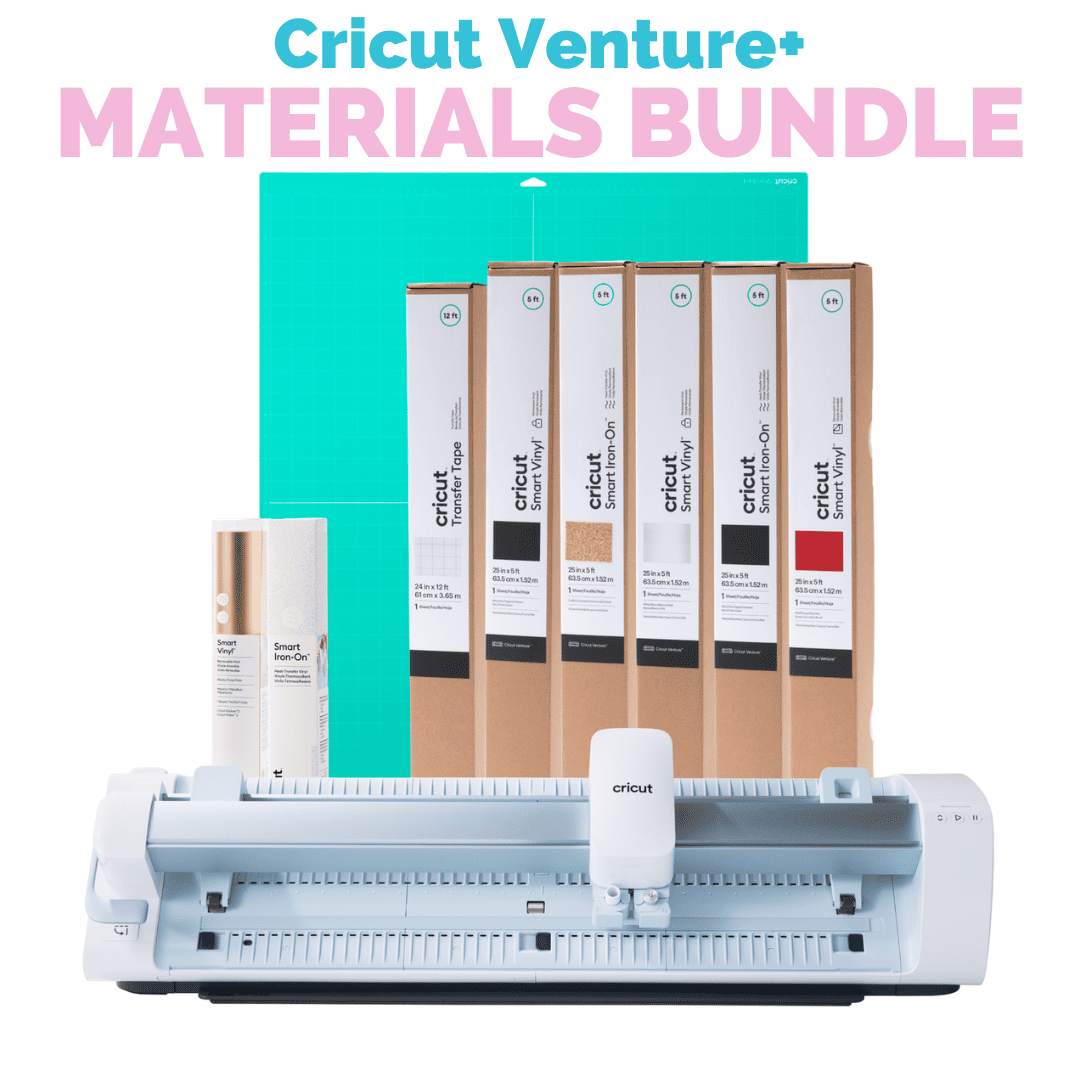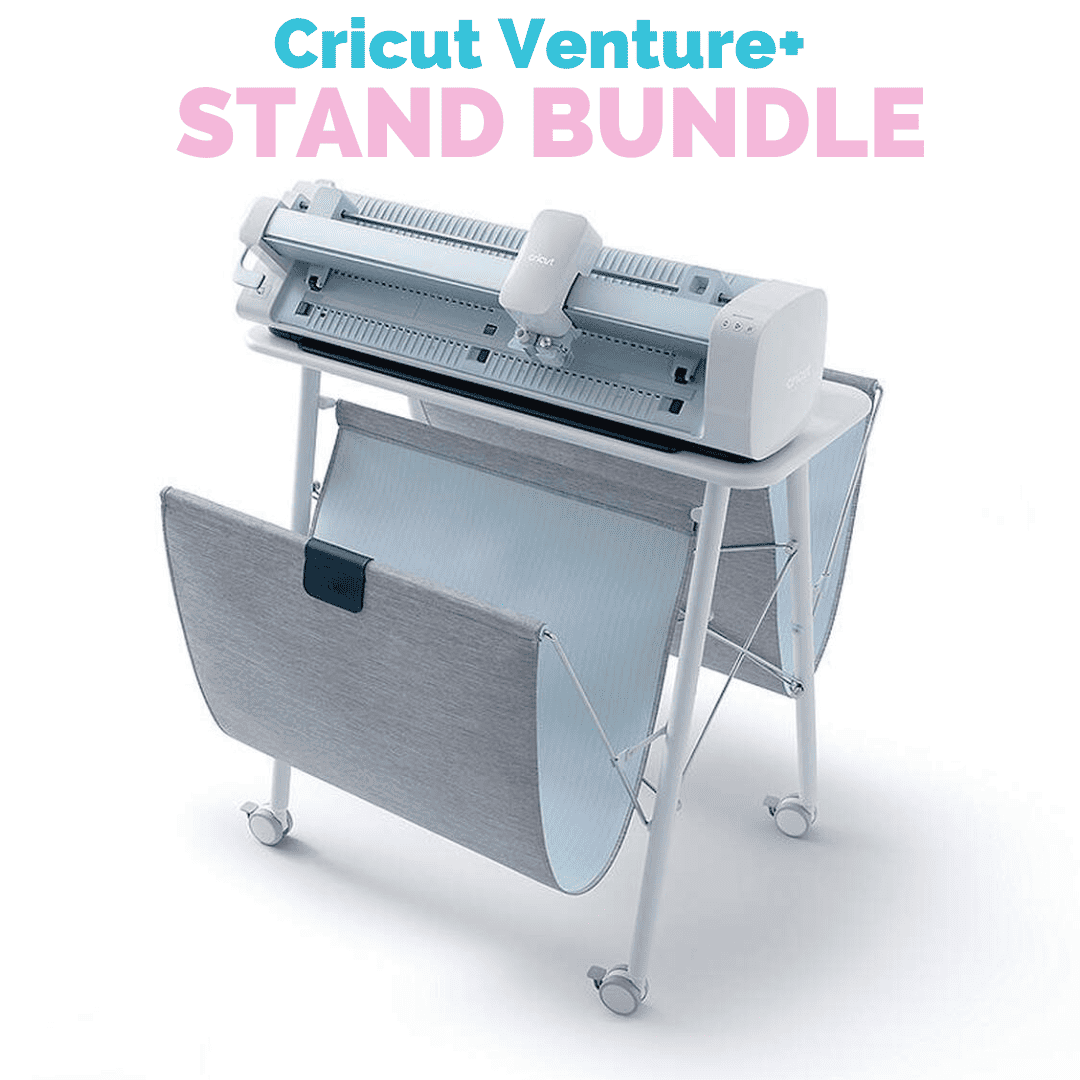 Is the Cricut Venture Worth It?
If you have a small business taking off, selling big-scale projects like large flowers, working in batches, or if you're a creator who wants to upgrade to up-scale projects, this commercial-grade cutting machine might be for you!
Hope this "Cricut Venture- Everything You Need to Know" post was helpful. Let me know you're thoughts about this machine in the comments down below!
Want to learn more about this machine? Head to Cricut.com to look at the new Cricut Venture Cutting Machine and find all its compatible tools and materials.
Take a look at all the other blog posts I've made about other Cricut Machines. Find the Cricut Machine that's right for you!
Do you want to save this post? Pin it on Pinterest!