Cricut Maker 3 vs. Cricut Explore 3. Which Machine Should You Get and Why? Find Out in This Blog Post That Breaks Down What Each Machine Can Do and Which One Is Right for You.
Are you looking for a top-of-the-line cutting machine to add to your craft room? Look no further than the Cricut Explore 3 and the Cricut Maker 3, the newest additions to the Cricut family.
You may be wondering if you completely missed the launch of the Cricut Maker 2 but don't worry, you didn't miss a thing. Cricut wants to ensure users can compare their two best cutting machines simultaneously, so they skipped Cricut Maker 2 and went straight to Cricut Maker 3.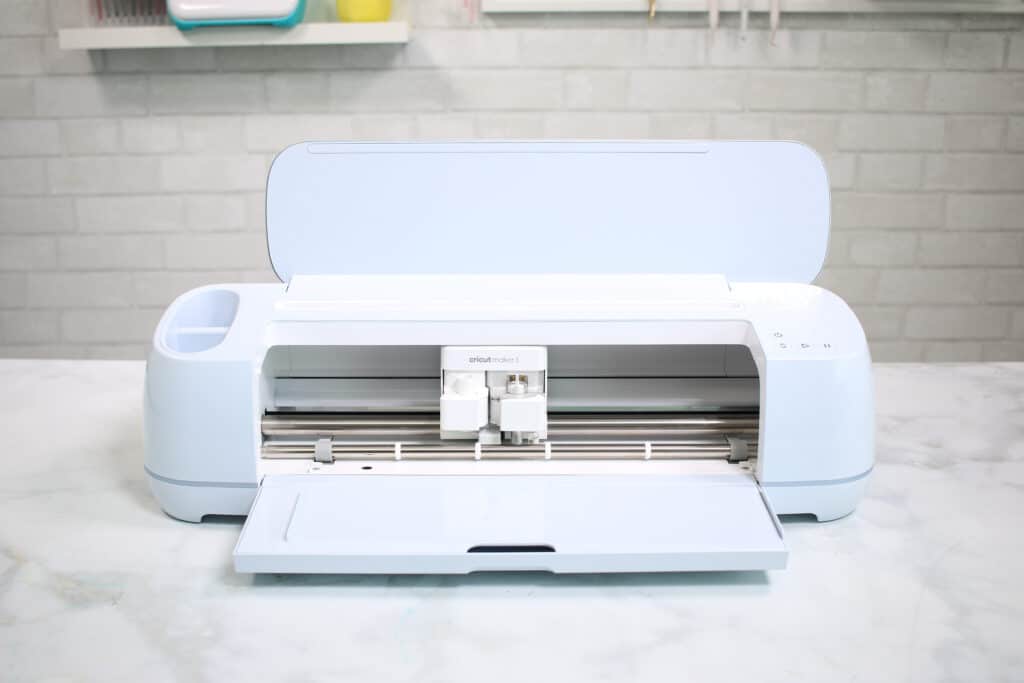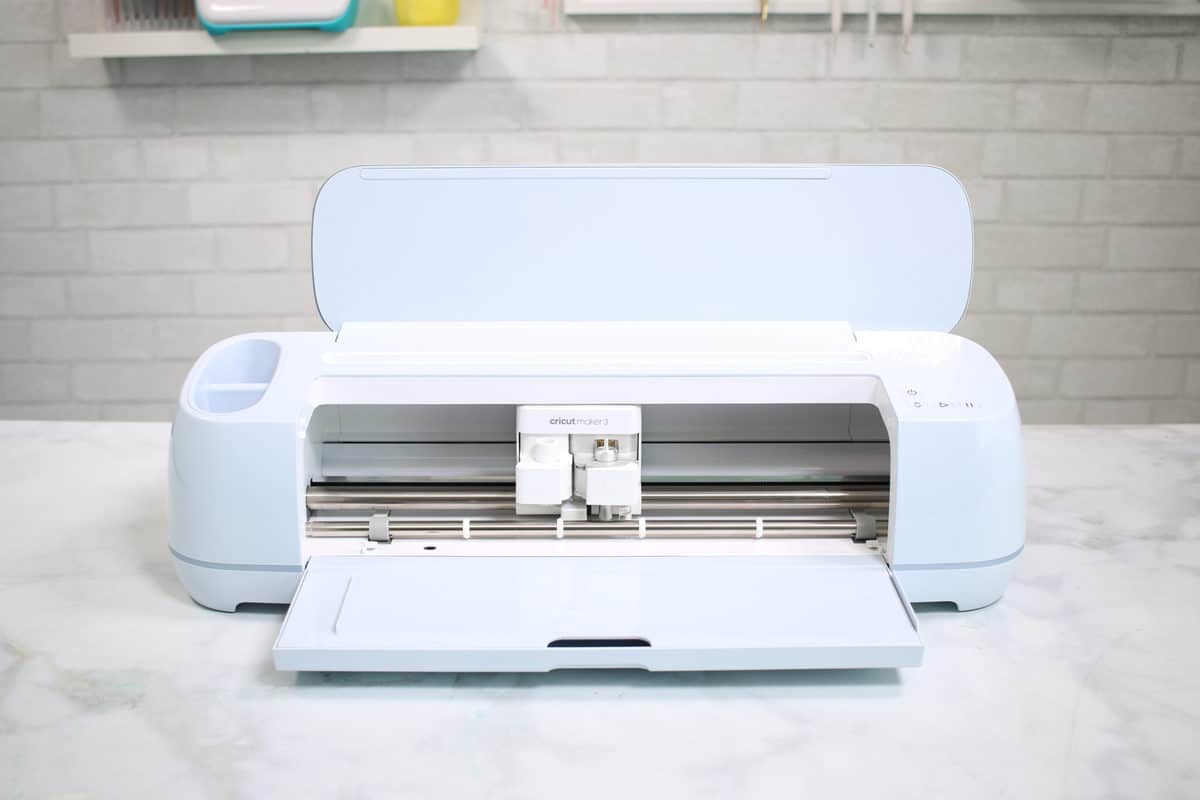 It's also worth mentioning that Cricut is no longer using 'Air' in the Explore family name because all of their smart cutting machines are Bluetooth enabled.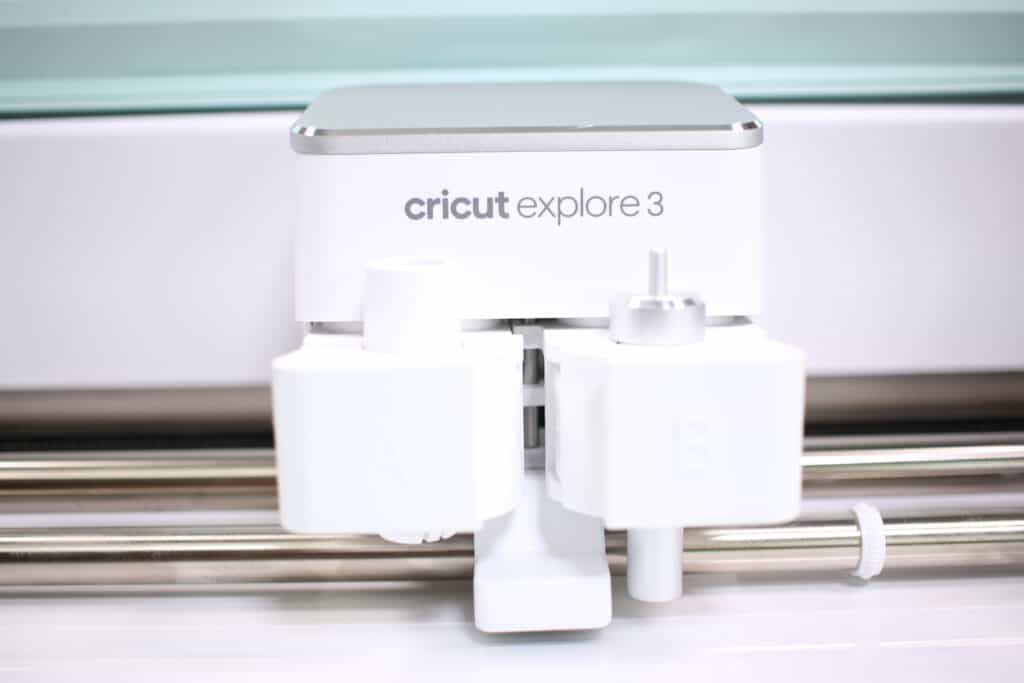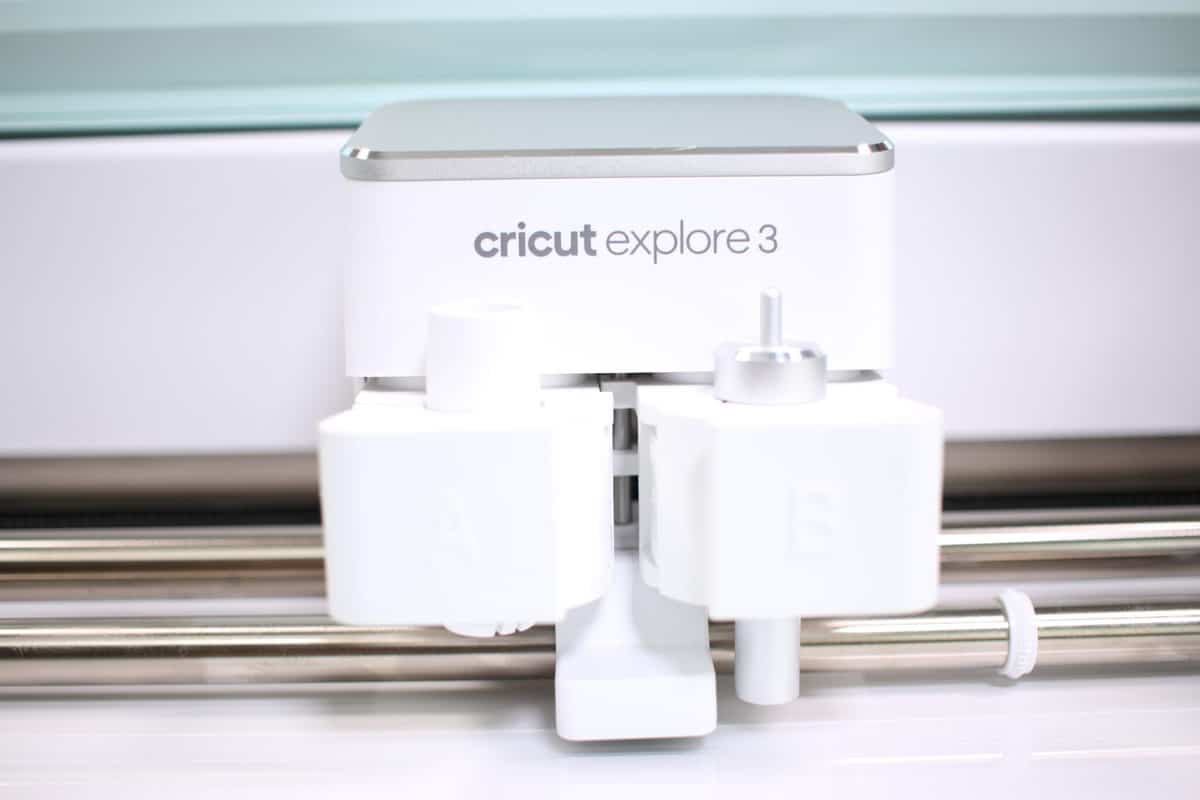 Let's dive straight into what makes these new machines so amazing.
Circut Maker 3 vs Circut Explorer 3
What's new with Cricut Explore 3 and Cricut Maker 3?
The Cricut Explore 3 and the Cricut Maker 3 are improved versions of the Cricut Explore Air 2 and the Cricut Maker with some incredible new features, including faster cutting speed and matless cutting.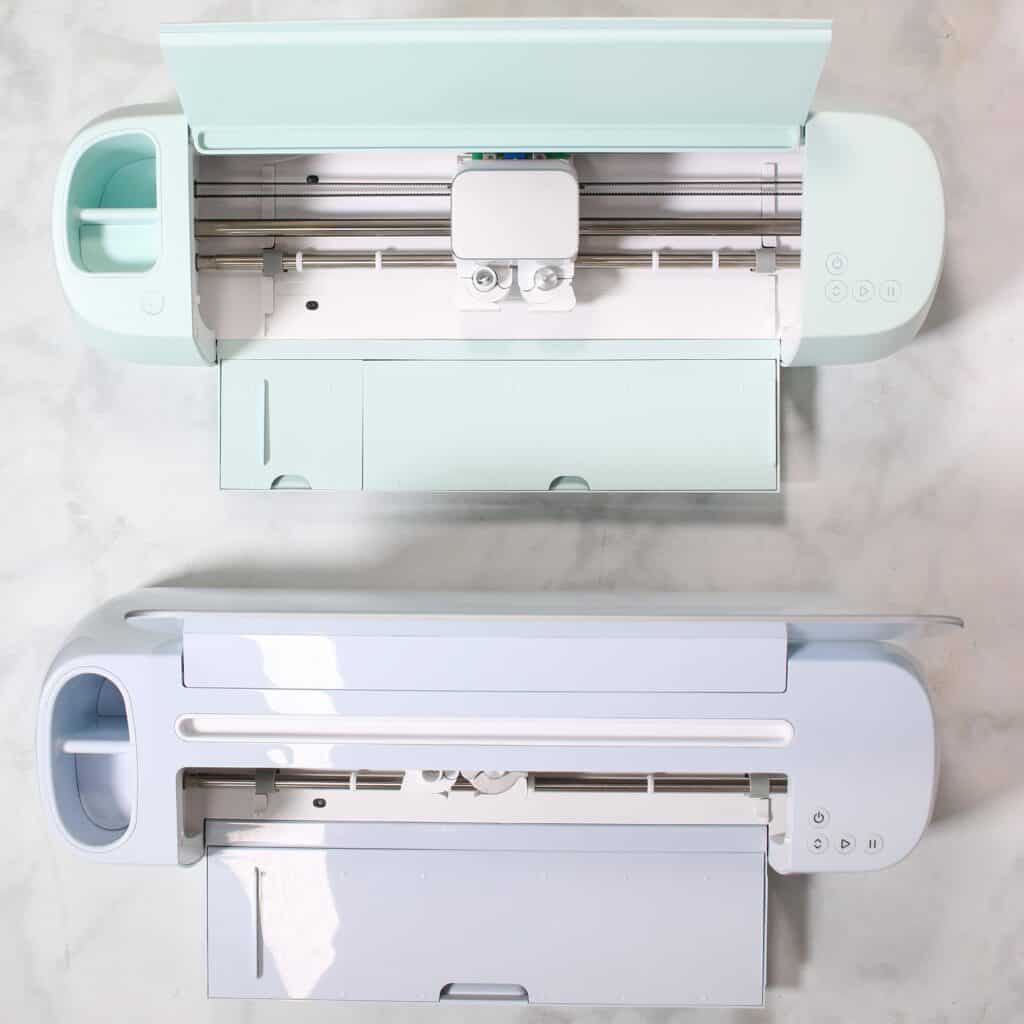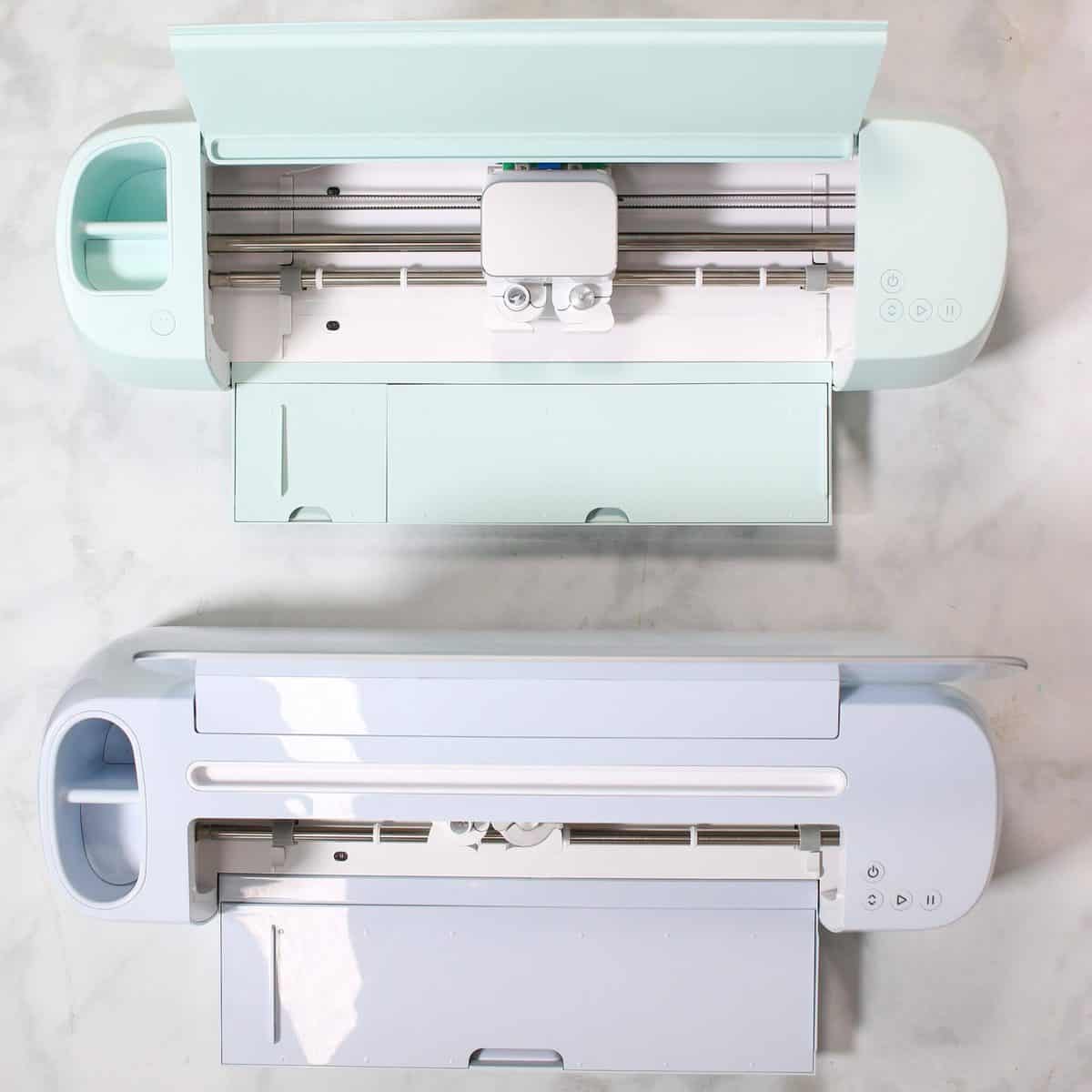 Faster Cutting Speeds
These brand new machines cut and write up to 2x faster than the previous models. You can now create projects faster than ever with speeds up to 8 inches per second. This feature alone is worth the upgrade. It saves you time and allows you to make more.
Matless Cutting with Cricut Smart Materials
In order to take full advantage of the faster speed, you should use Cricut's Smart Materials. The Cricut Explore 3 and the Cricut Maker 3 no longer require a mat when using Cricut Smart Materials.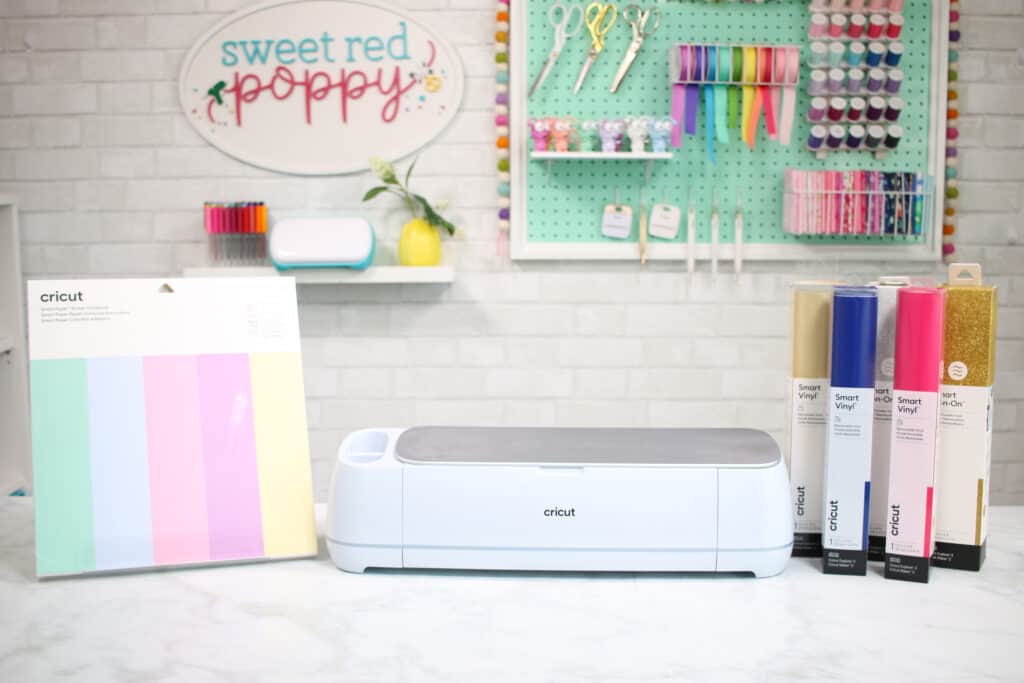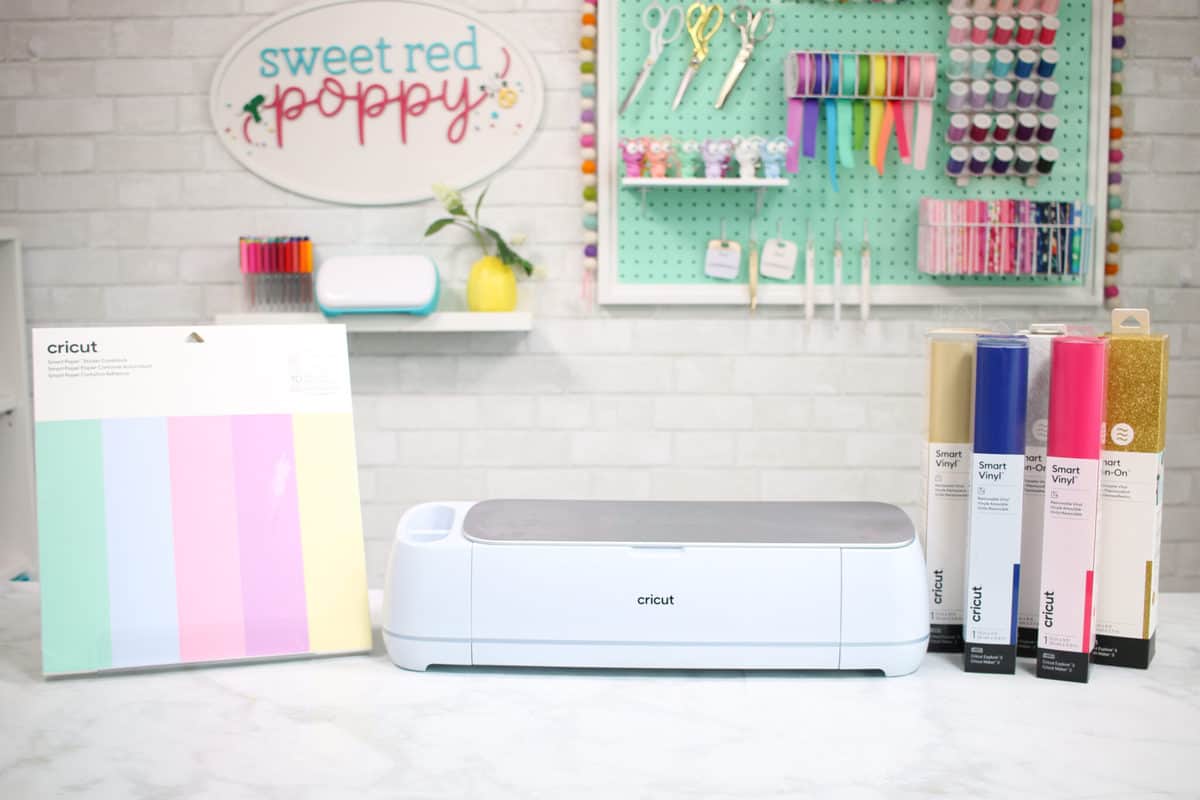 This means you can add Smart Materials directly into the machine without having to fuss with a mat. Plus, you're no longer limited to the 12" x 24" mat.
If you've purchased a Cricut Joy, you know just how impressive the matless cutting feature is! And now this feature has been added to the new machines.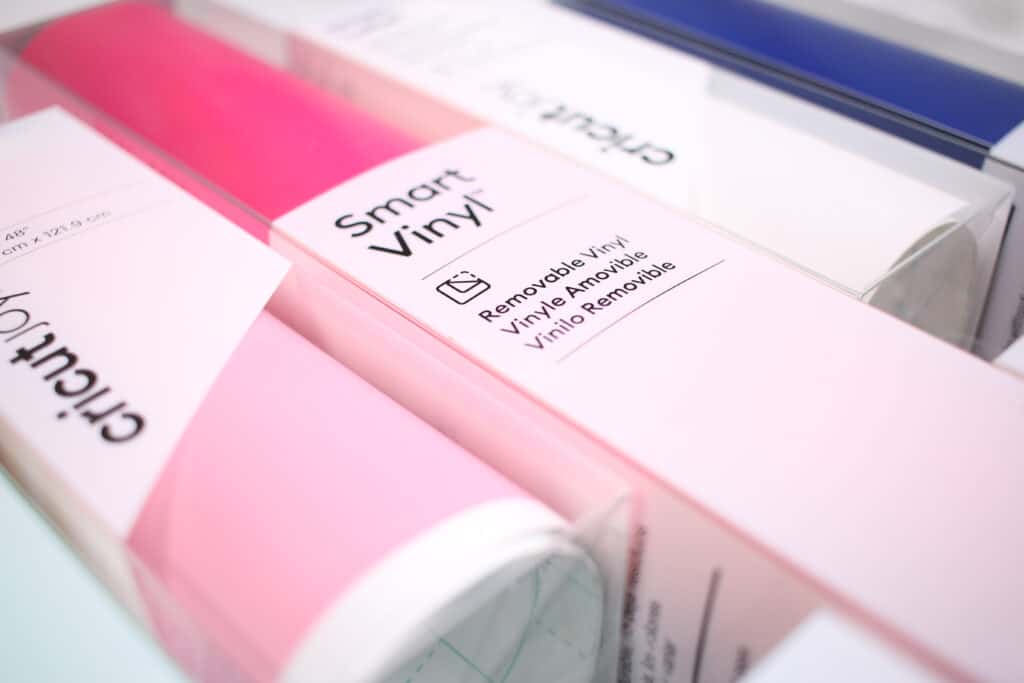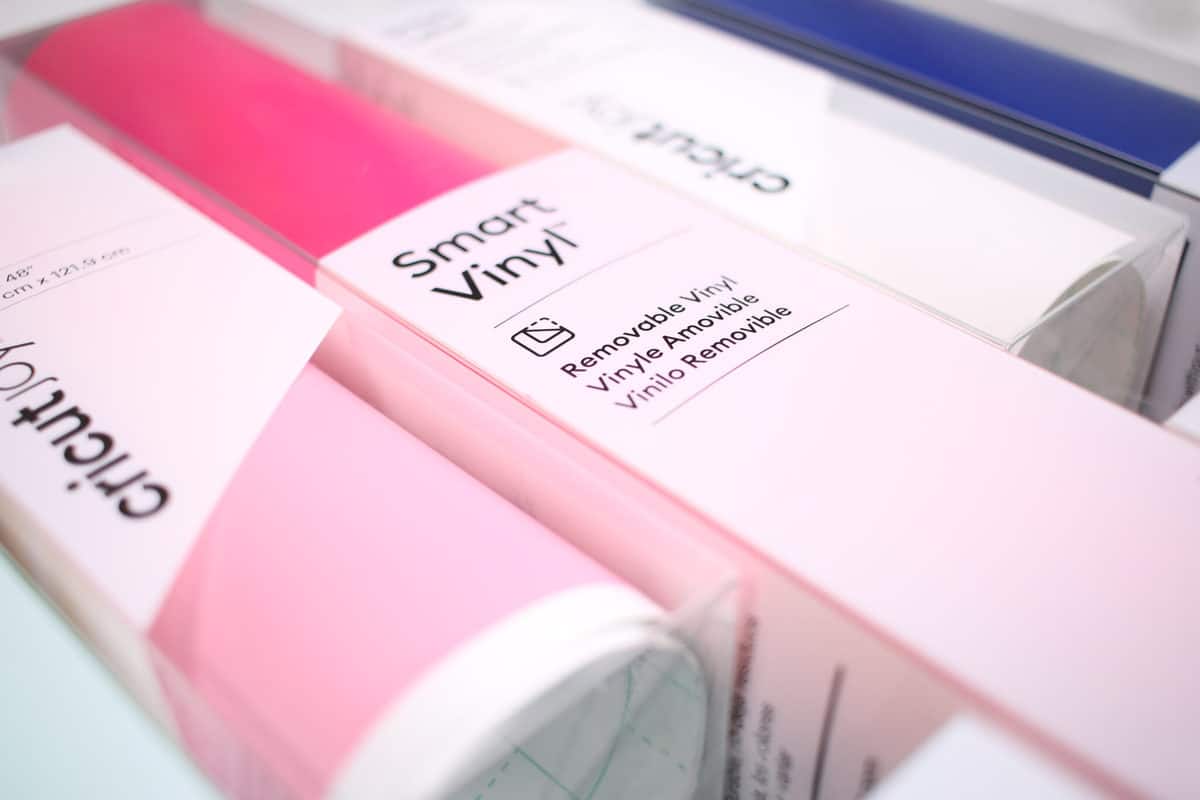 Cricut's new line of Smart Materials enable you to enjoy the matless cutting feature. Just load and go. Right now, Cricut has Smart Vinyl (both permanent and removable), Smart Iron-On, and Smart Paper Sticker Cardstock.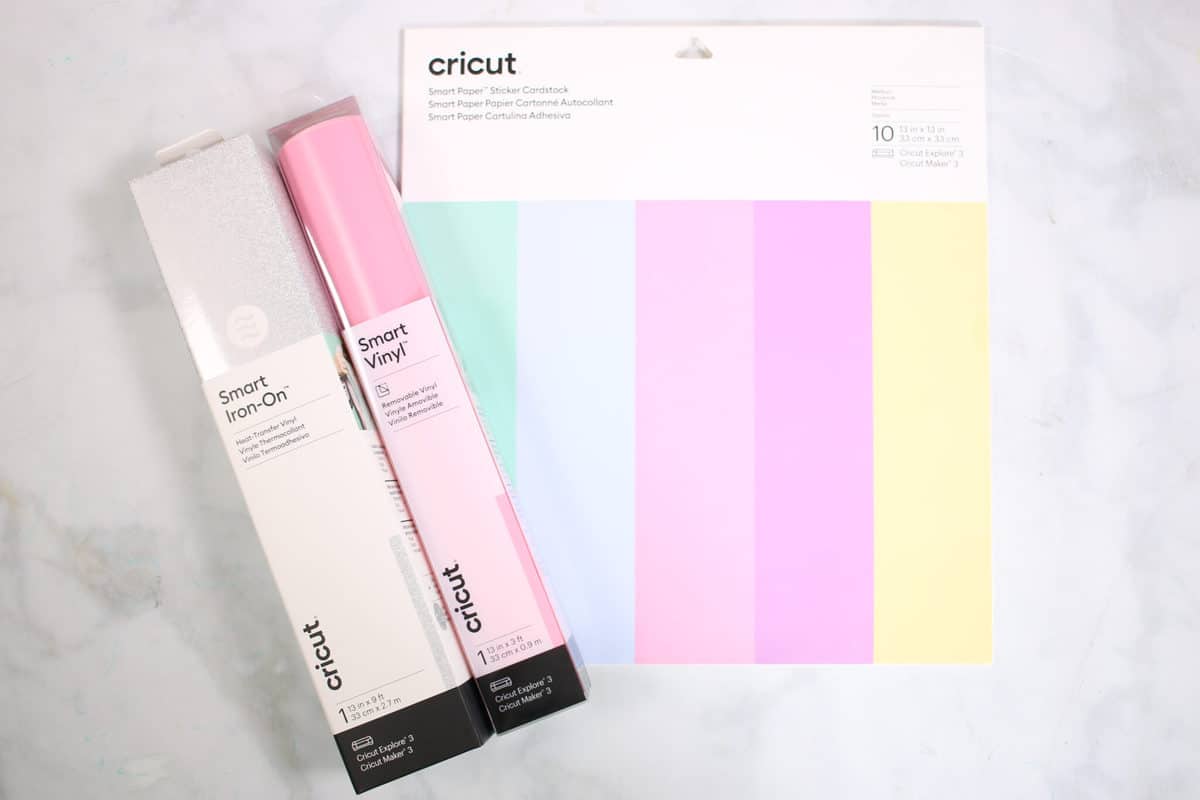 The colors of the materials come in core neutrals, primary colors, and secondary colors. And I'm sure the color options will continue to grow.
Larger Cuts
One of the biggest perks of the new matless cutting feature is larger cuts. Now, you can cut up to 12 feet (3.6 meters) at one time, which saves you lots of time and money. You can finally complete those big projects you've been collecting on Pinterest.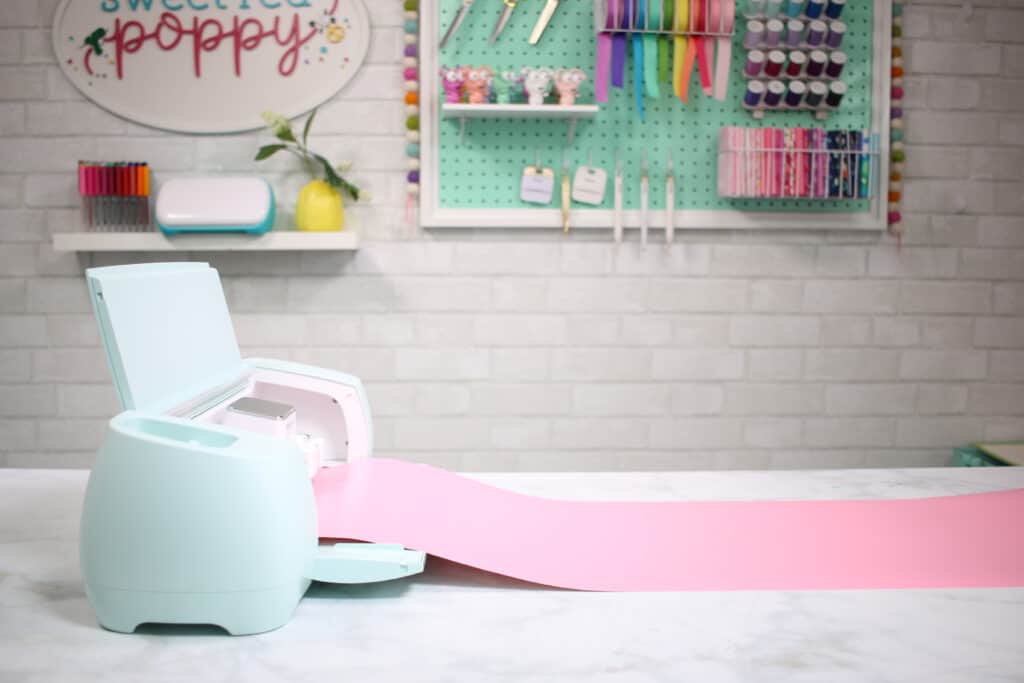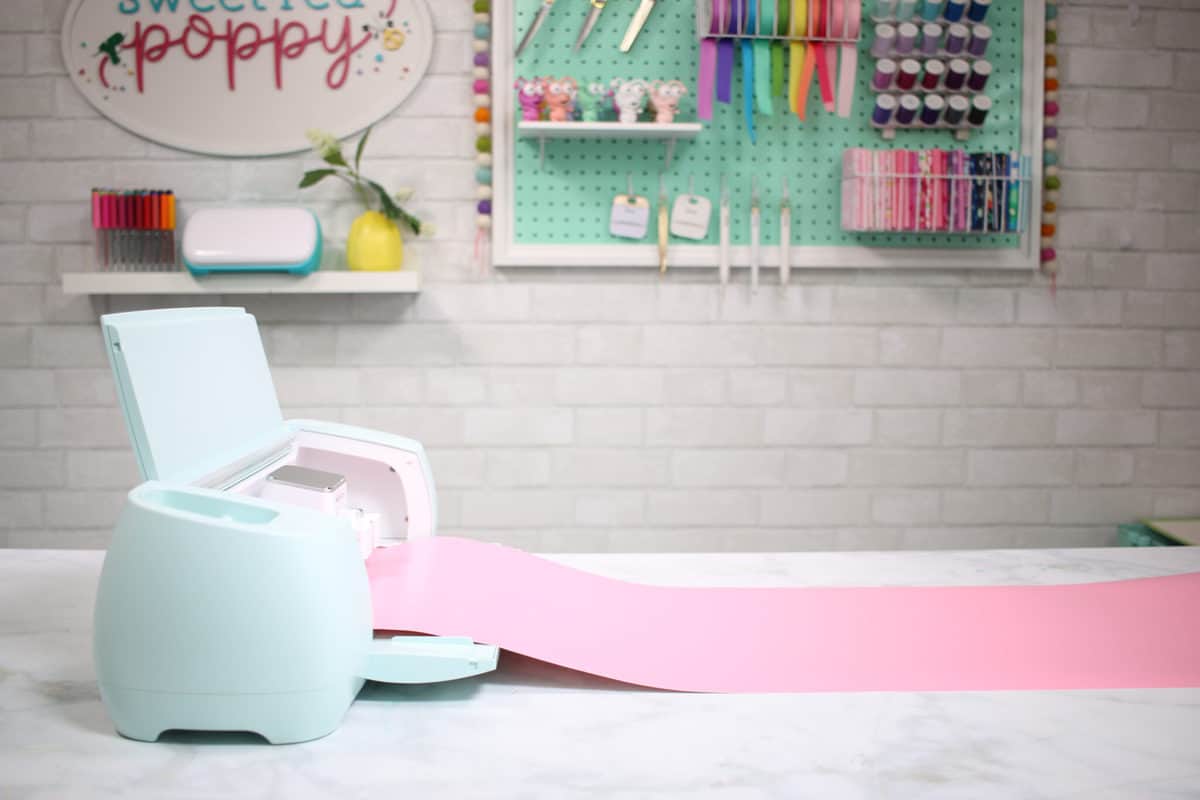 Cricut Roll Holder
To help with those big projects, Cricut is also introducing a new roll holder for both the Cricut Explore 3 and the Cricut Maker 3. This new accessory can hold up to a 75 foot (22.86 meters) roll and has a built-in trimmer making it incredibly easy to manage large-scale projects.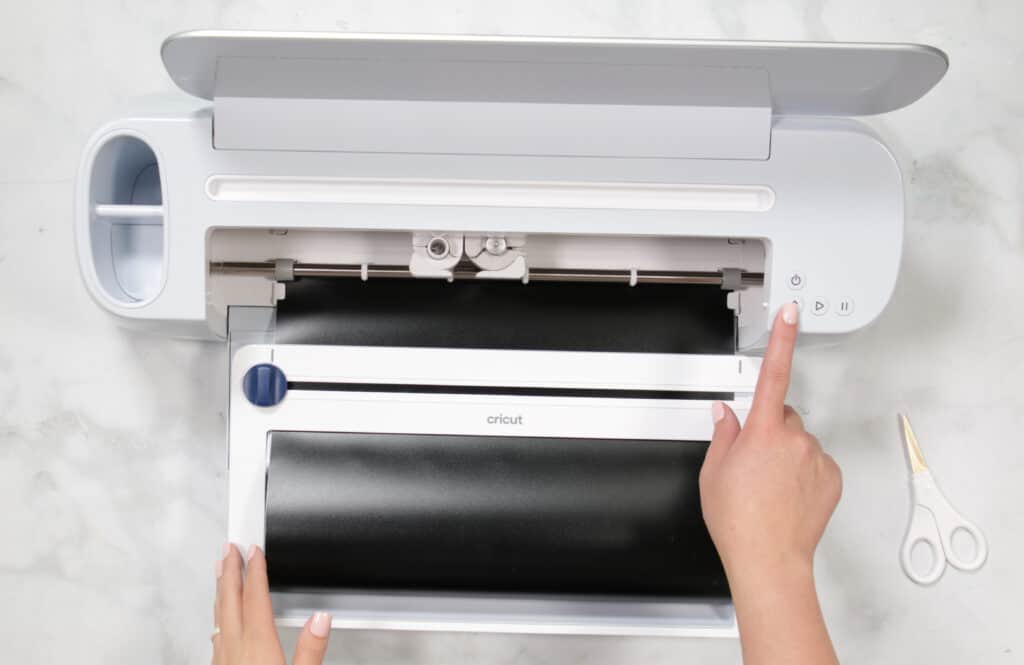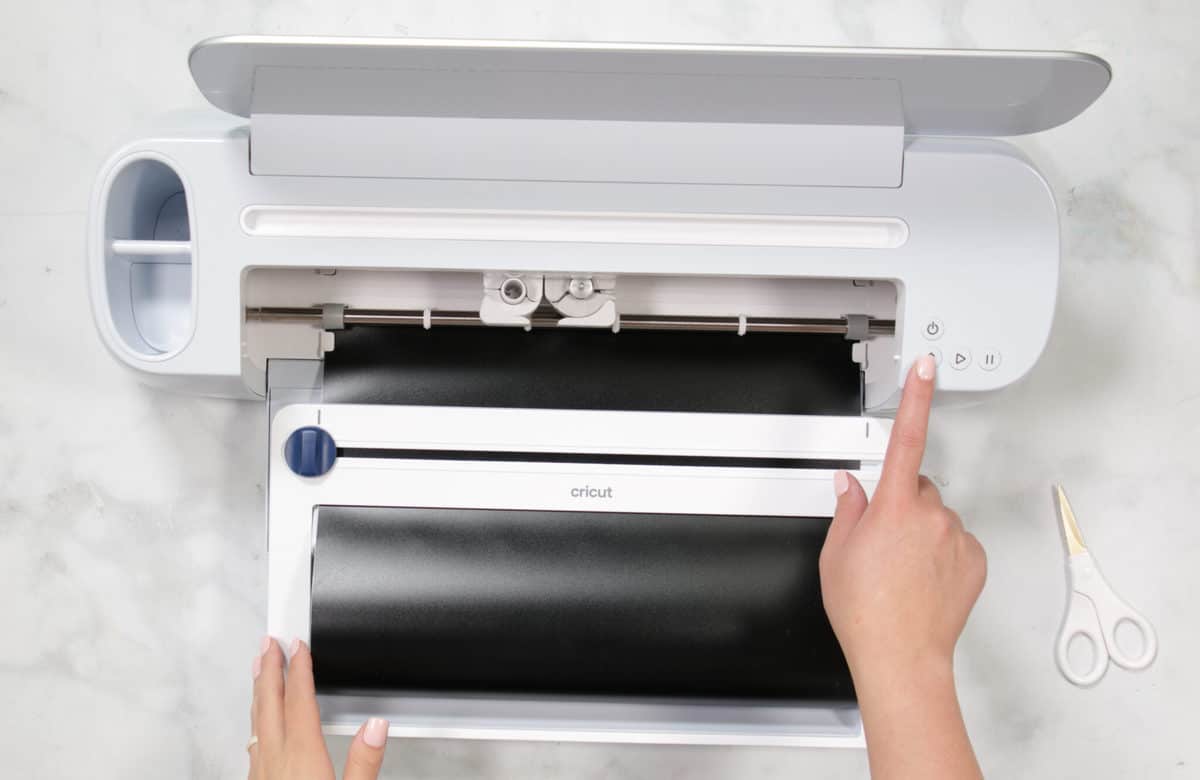 ---
Feeling a little overwhelmed? I know it can seem like a lot. After spending years learning and experimenting with Cricut machines, I've finally put together an all-inclusive video and written Cricut Course - Cricut Made Easy.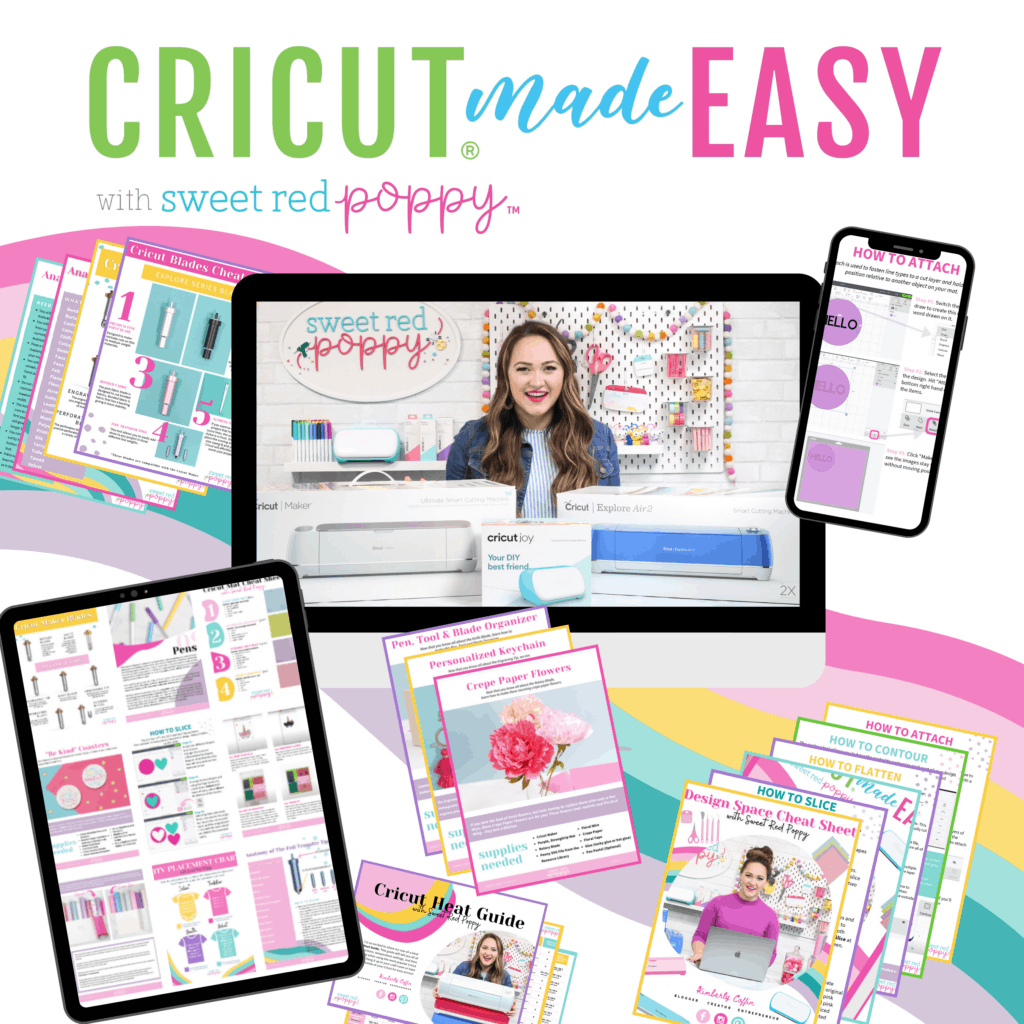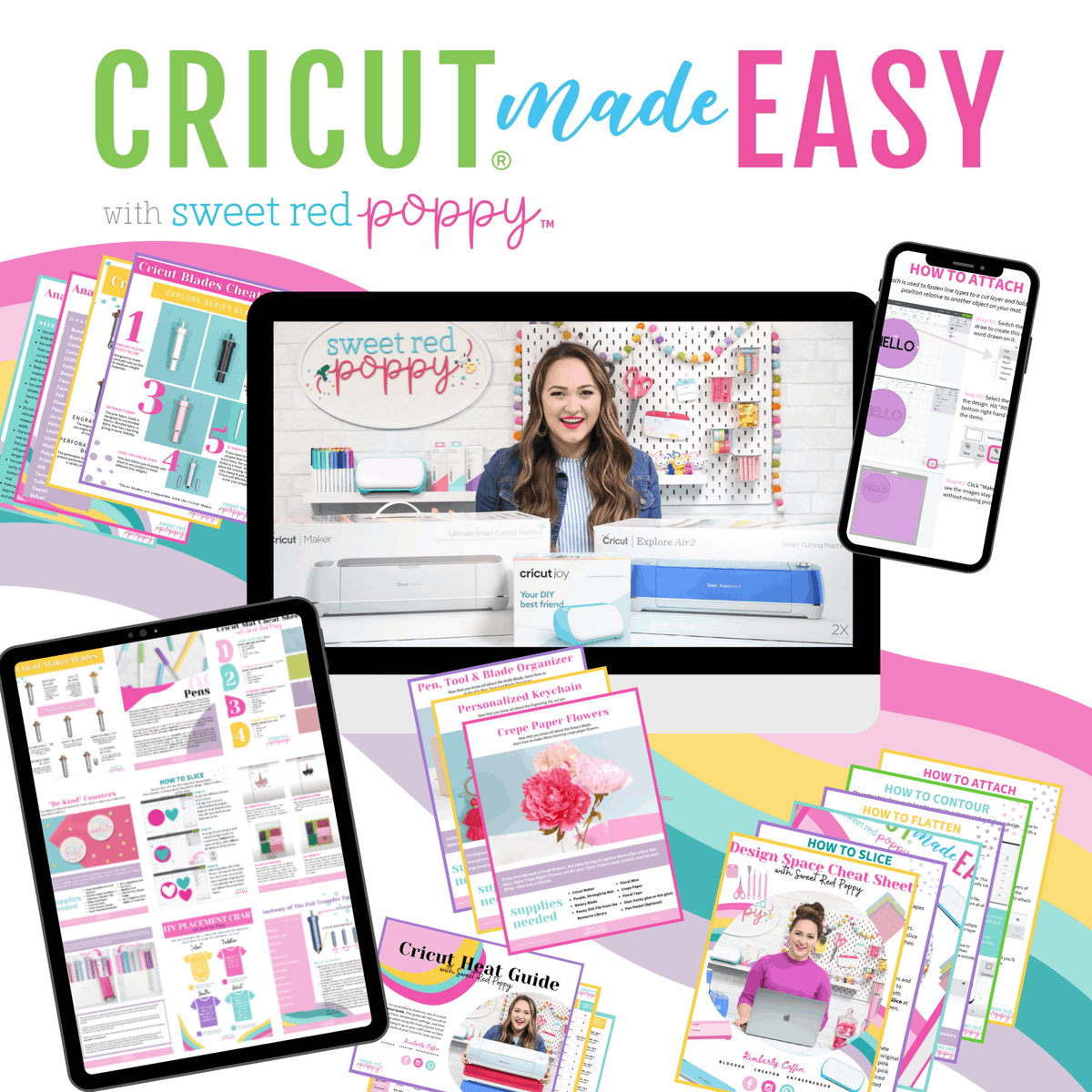 Cricut Made Easy is perfect for beginners or experienced crafted who want to finally master their machine. Covering your machine, Design Space, mats, tools, and materials, Cricut Made Easy is designed to turn you into a confident crafter.
Did you know that my Cricut Made Easy covers the Explore 3 and Maker 3 as well as the Joy, Explore Air 2, and Maker? Click on the link in the video description to learn more about this game-changing course.
---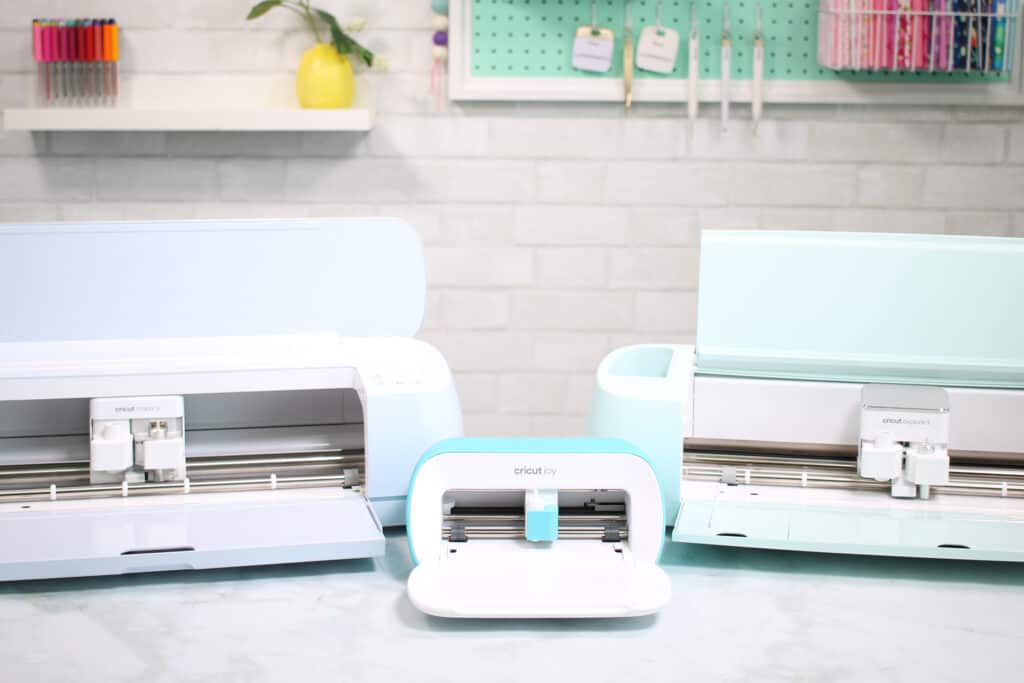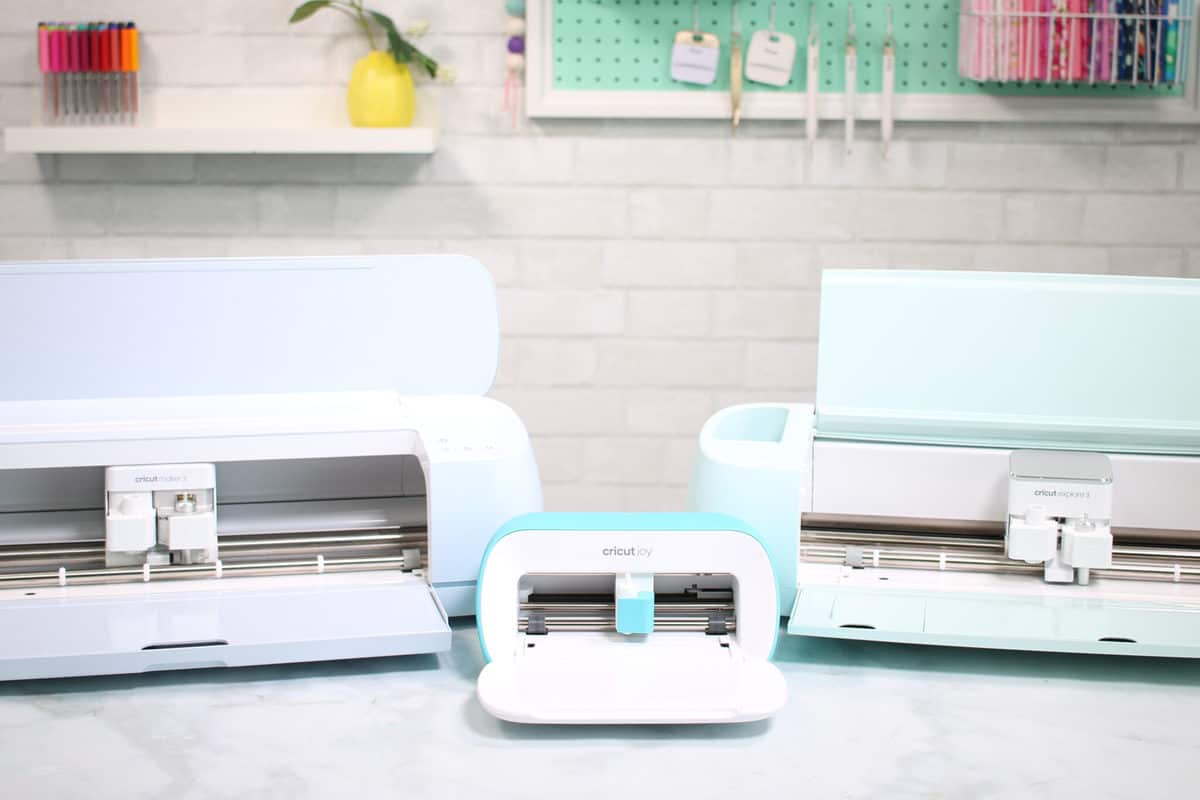 Cricut Explore 3
The first thing to point out with the Cricut Explore 3 is the fresh new design. The improved cutting machine now includes a lid-tray to hold mobile devices, an expanded storage cup, updated buttons, and integrated material settings.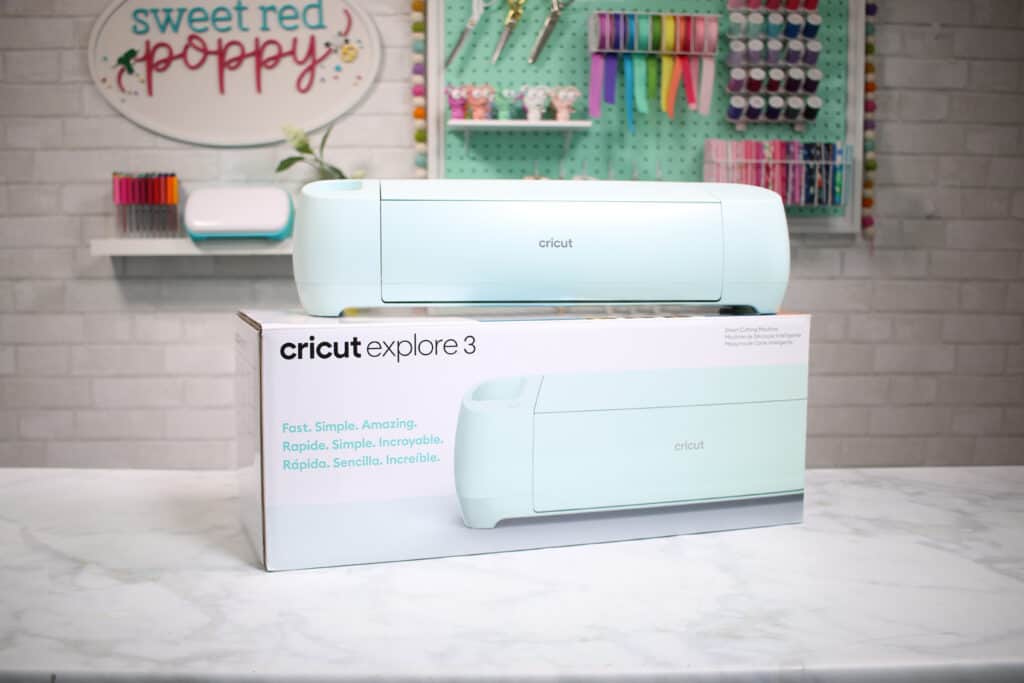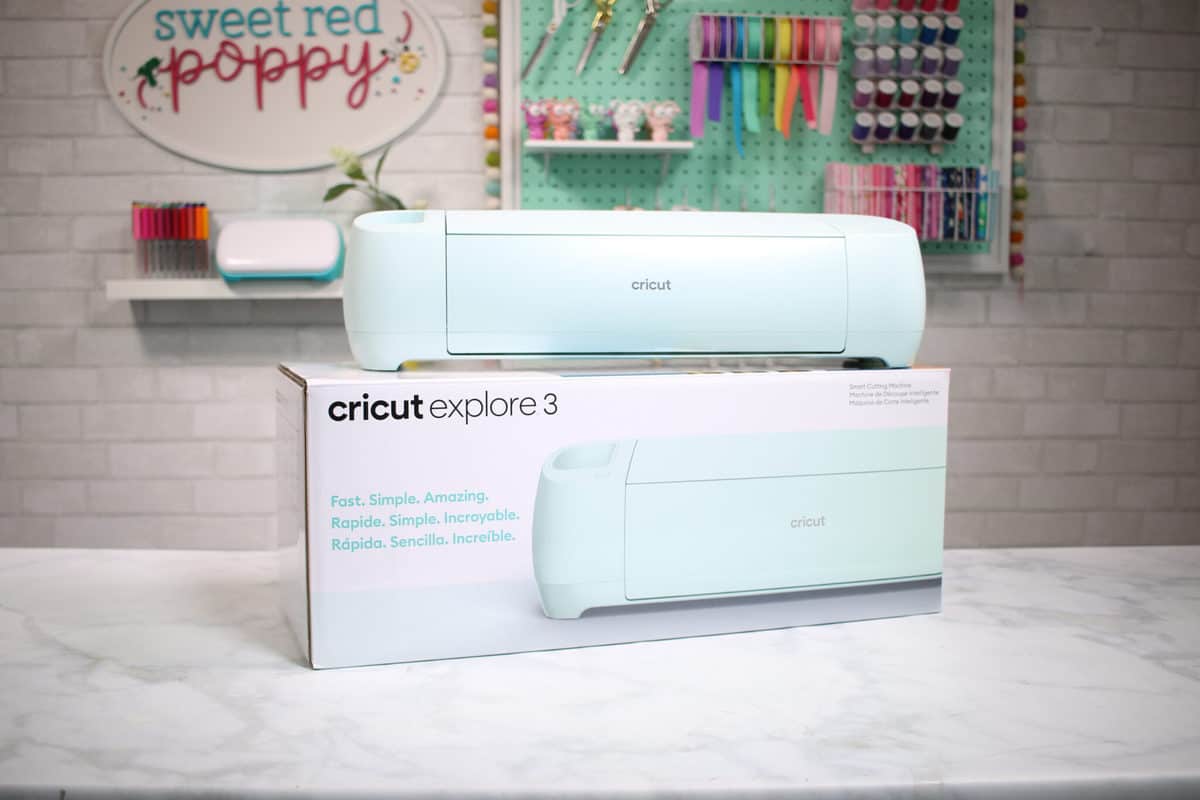 With the Cricut Explore 3, you can still cut over 100+ materials from cardstock, vinyl, and Iron-On to specialty materials like glitter paper and leather. In addition to all of the materials the Explore Air 2 can cut, the Explore 3 can cut Cricut's Smart Materials.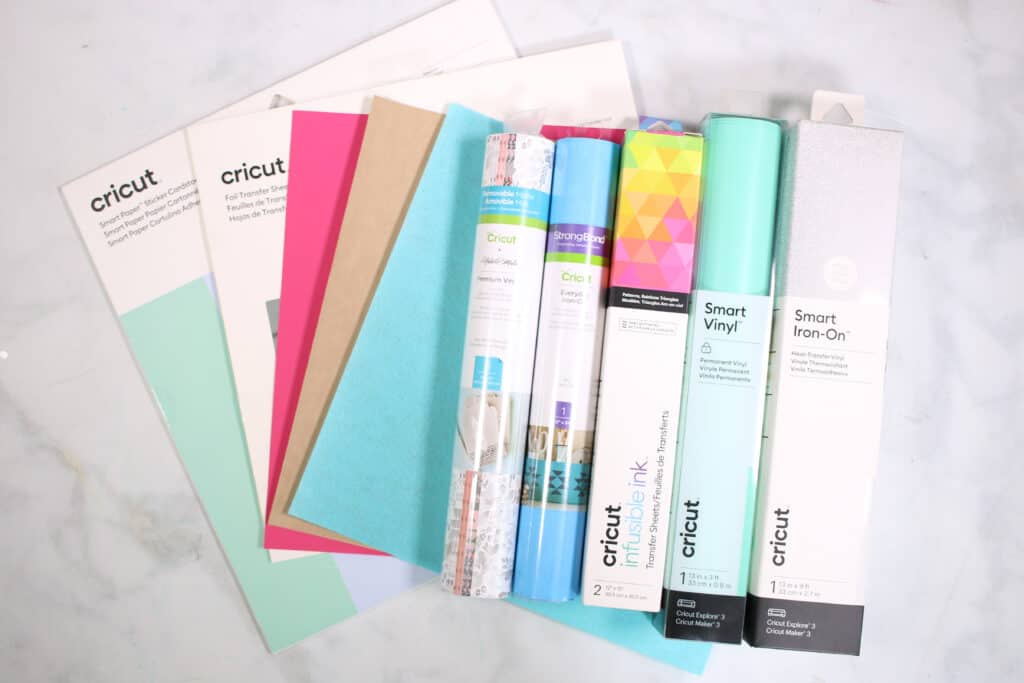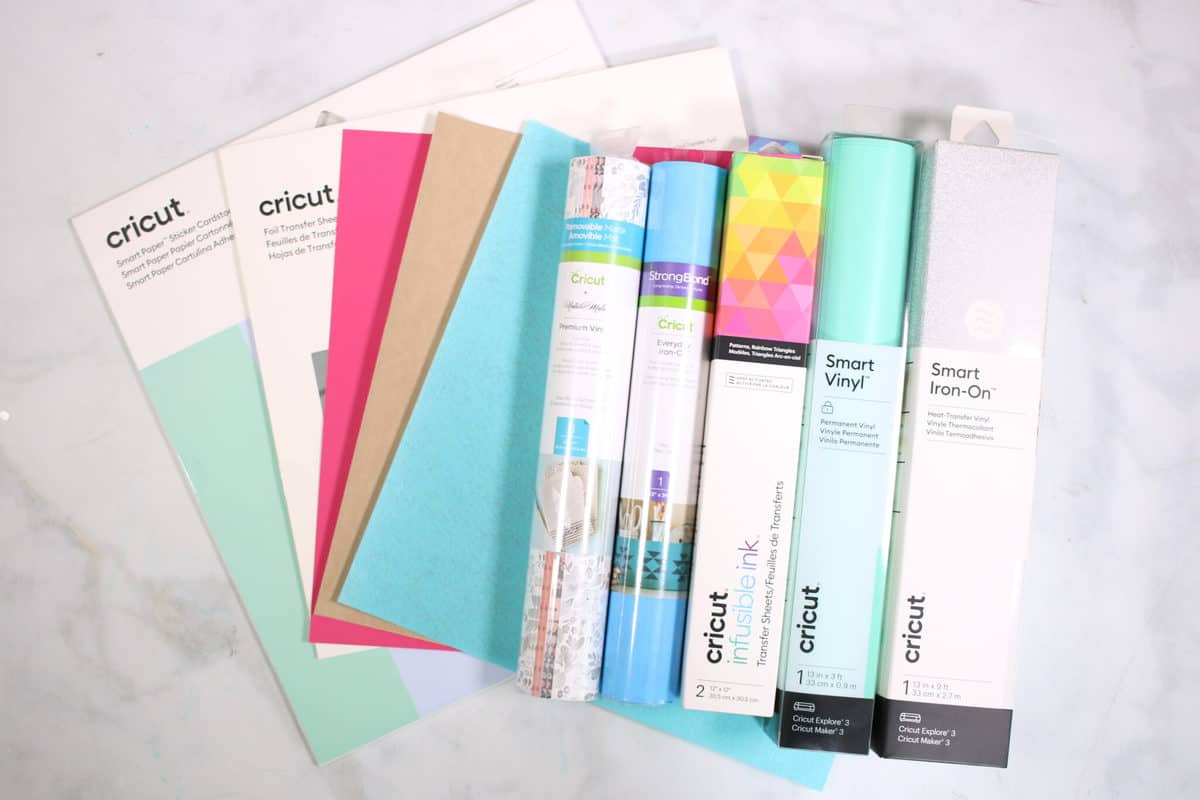 This smart cutting machine works with 6 different tools, including the Premium Fine Point Blade, Deep Point Blade, Bonded Fabric Blade, Scoring Stylus, Foil Transfer Tool, and Pen.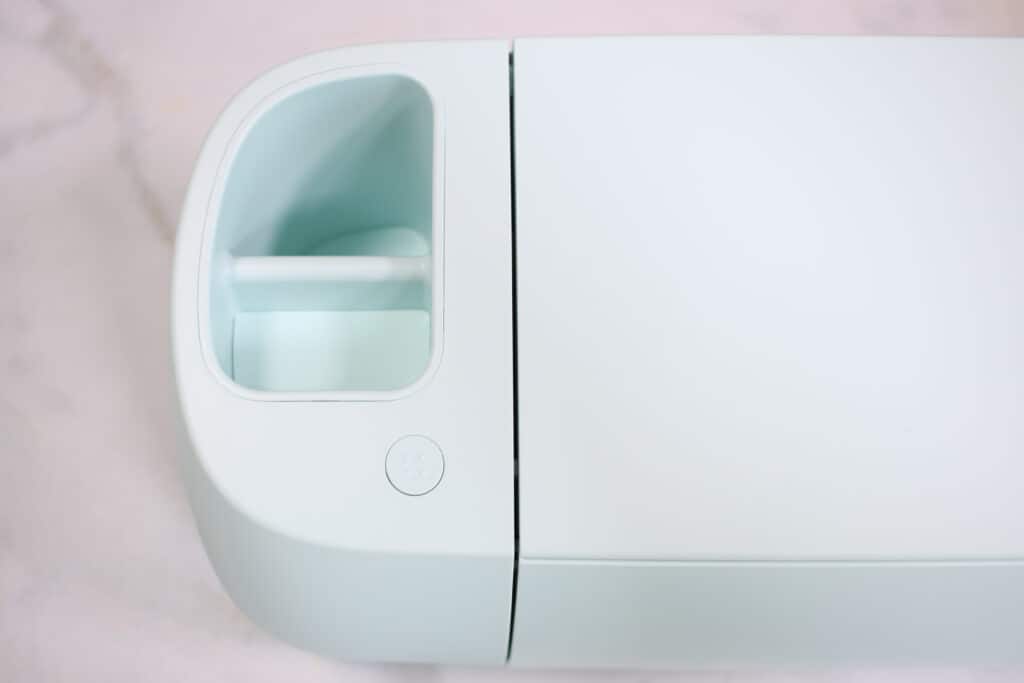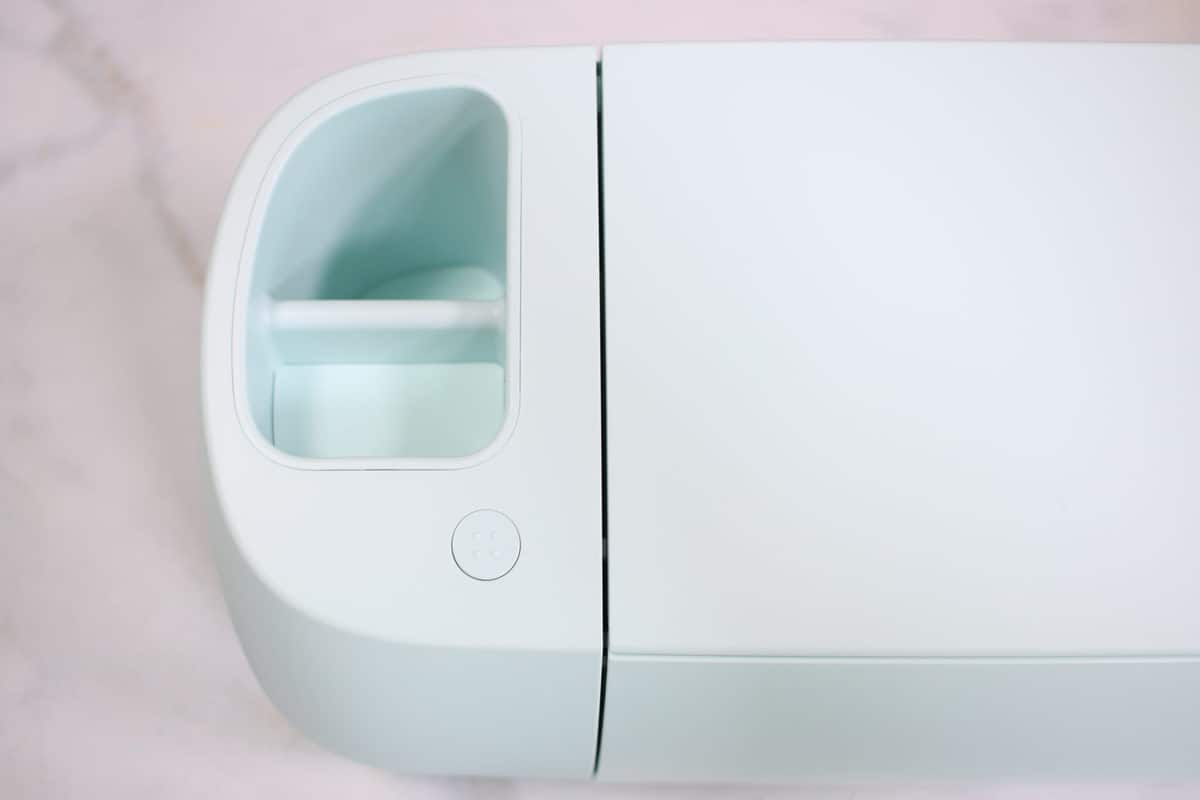 The Cricut Explore 3 can also write and draw, allowing you to add embellishments to projects with texts or detailed illustrations. You can also score materials to make easy greeting cards or 3D projects.
Maker 3
The Maker 3 features updated buttons as well as the same beautiful design you've come to expect with the Maker family of machines.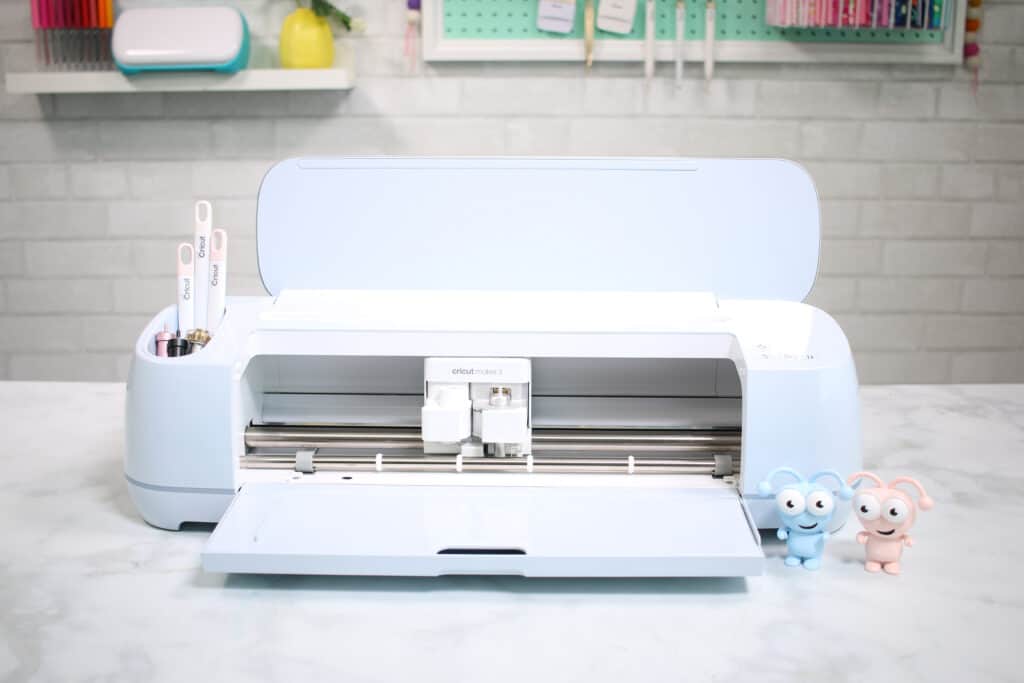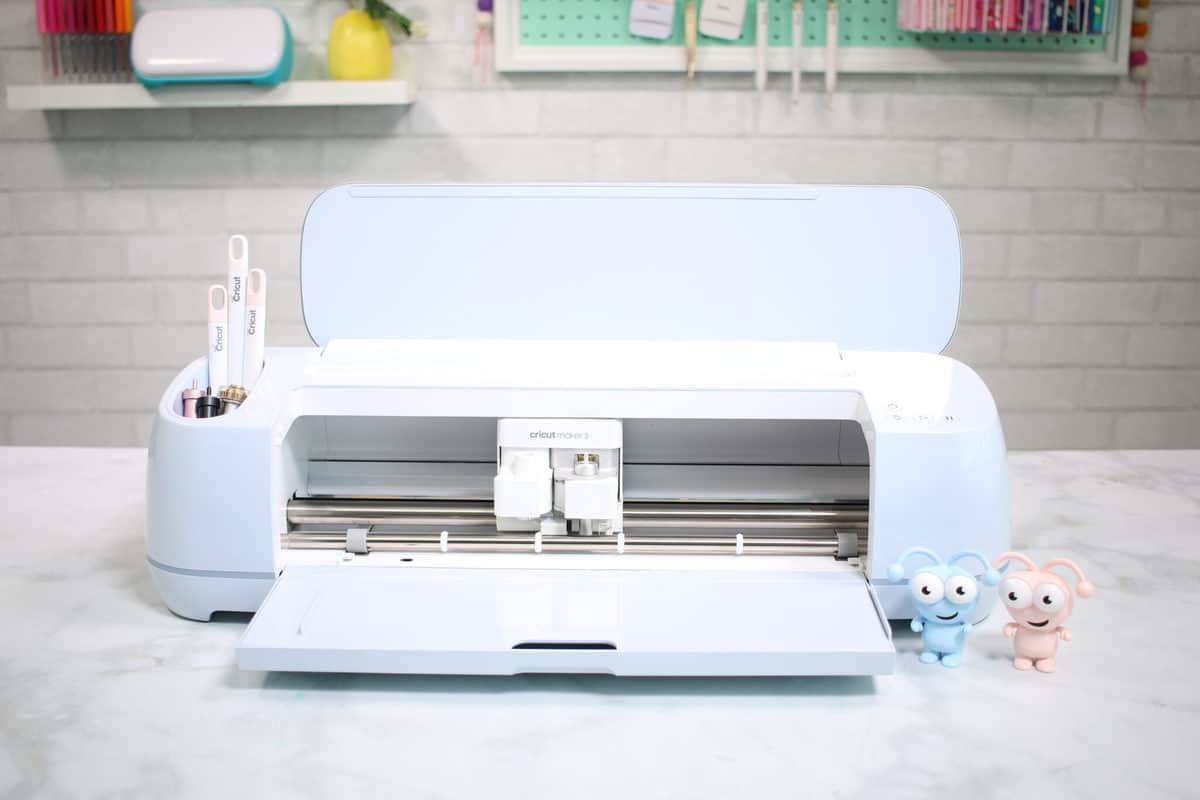 Just like the Maker, the Cricut Maker 3 cuts over 300+ materials from thin paper and fabric to thicker materials like matboard, leather, and basswood. The Maker 3 can also cut Cricut's Smart Materials.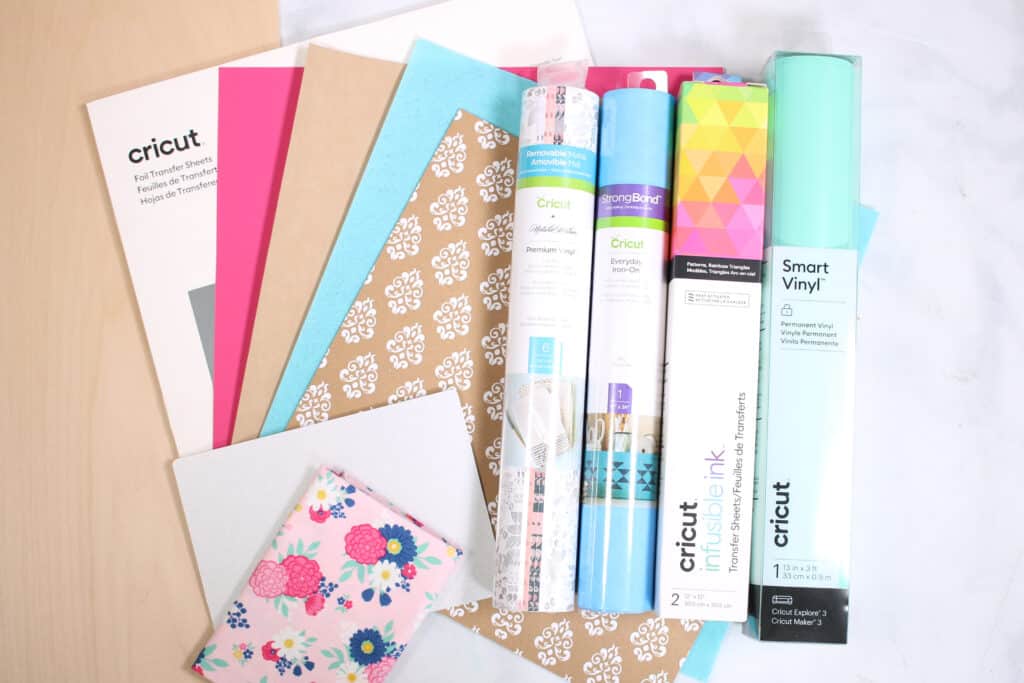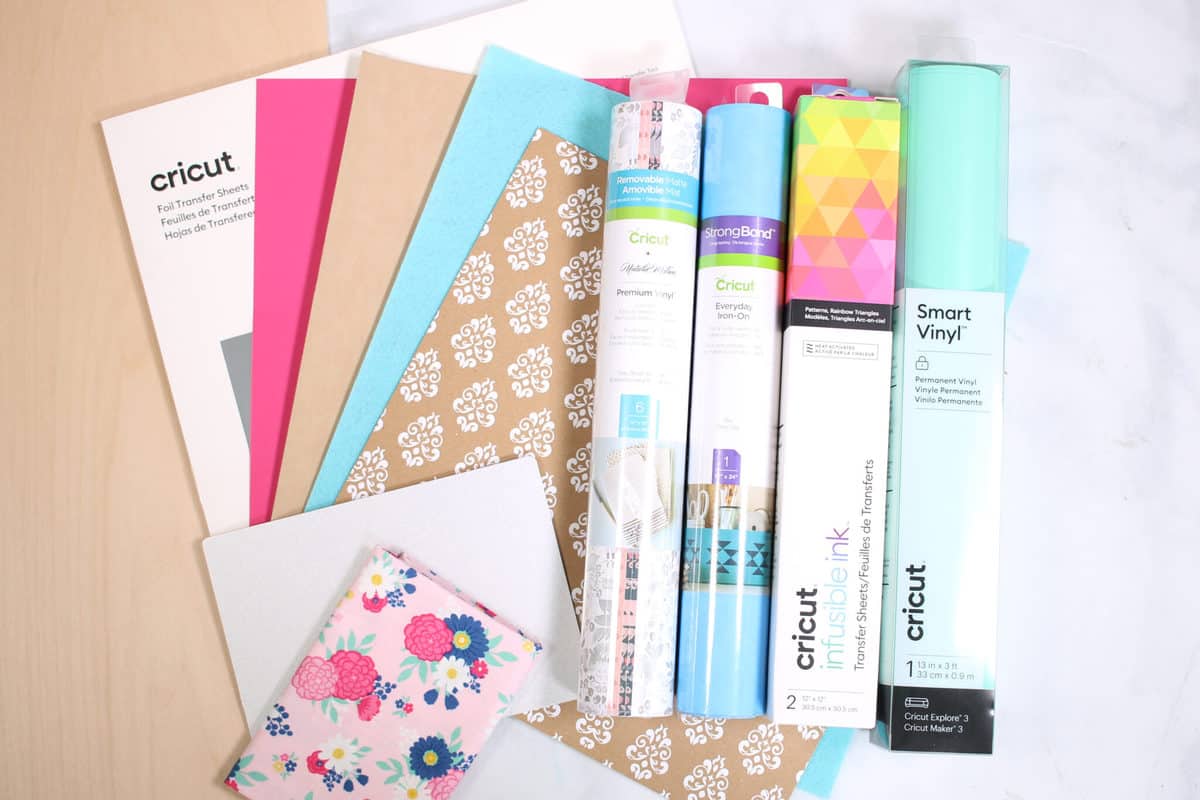 This smart cutting machine works with 13 different tools, completely unlocking the crafting possibilities.
The Cricut Maker 3 has the same commercial-grade technology that controls the direction of the blade and the cut pressure to match your material.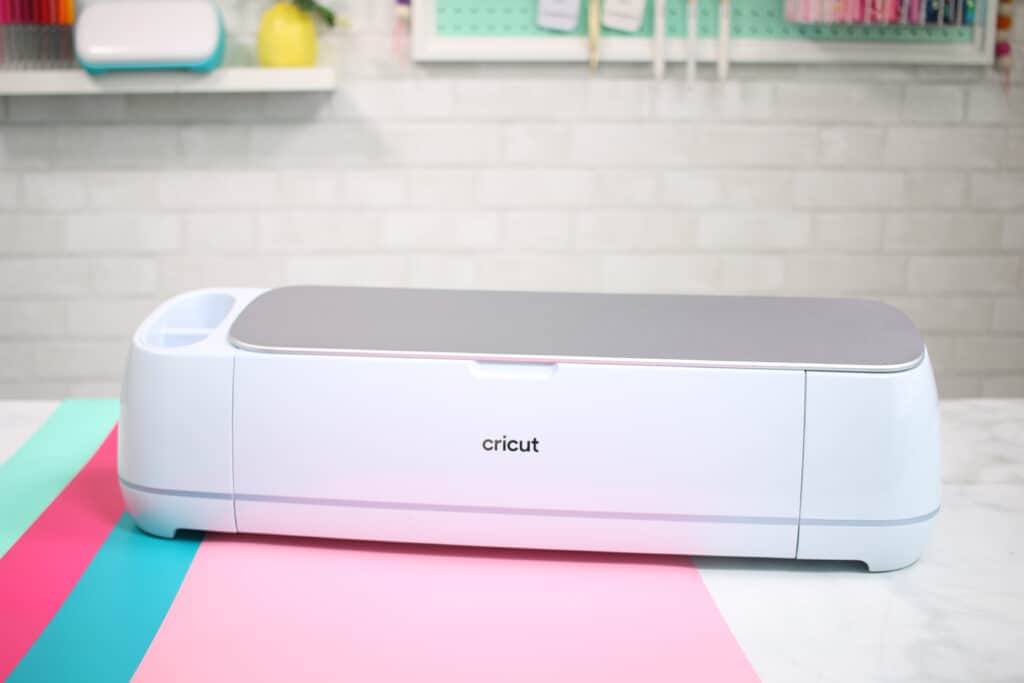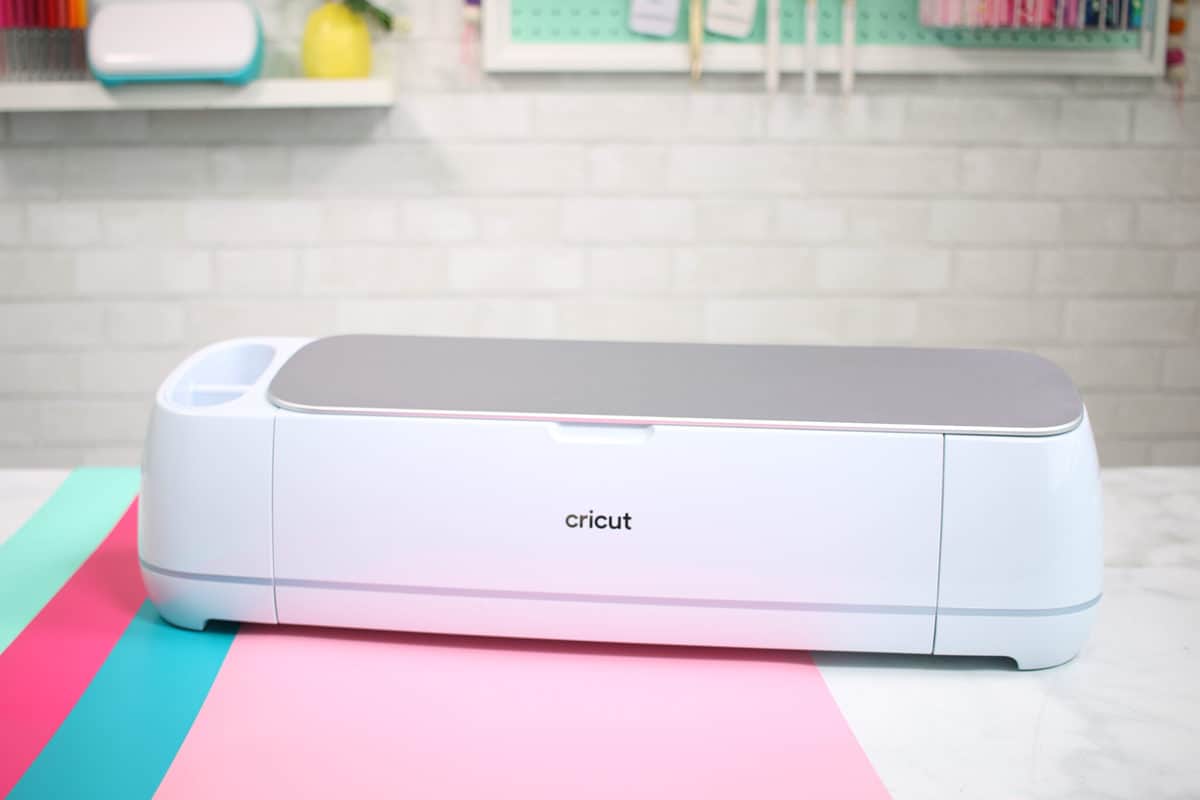 Should I Get the Maker 3 or Explore 3?
If you're new to the Cricut family, you're probably wondering which of these smart cutting machines to invest in.
It all depends on what type of crafting you love to do.
If you mainly craft with Iron-On, Vinyl and paper, then the Explore 3 is perfect for you. Click here to purchase the Explore 3.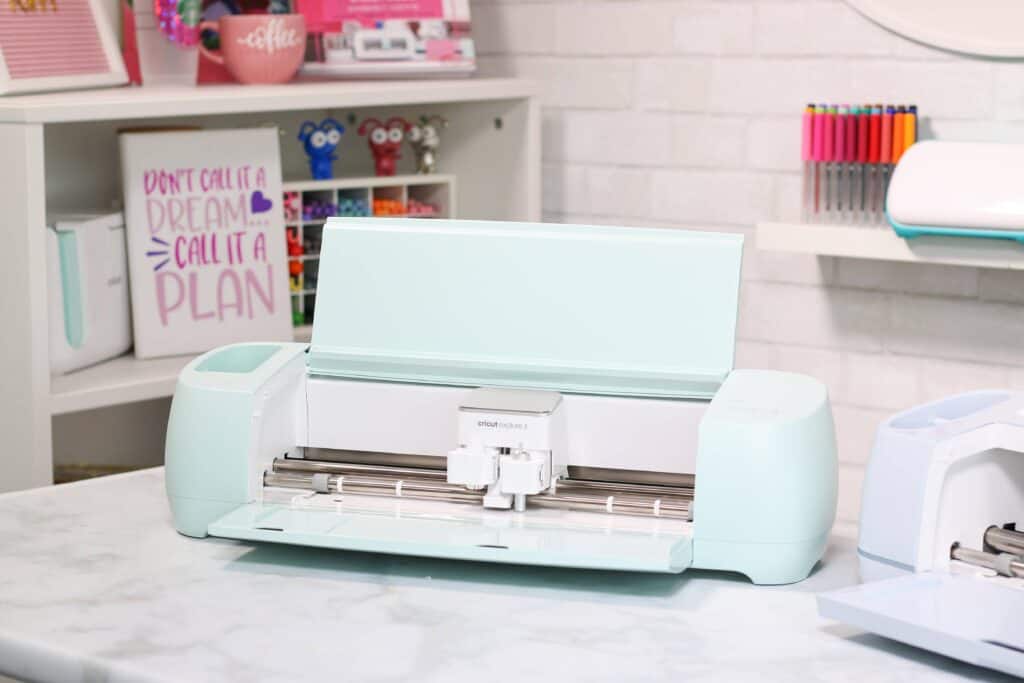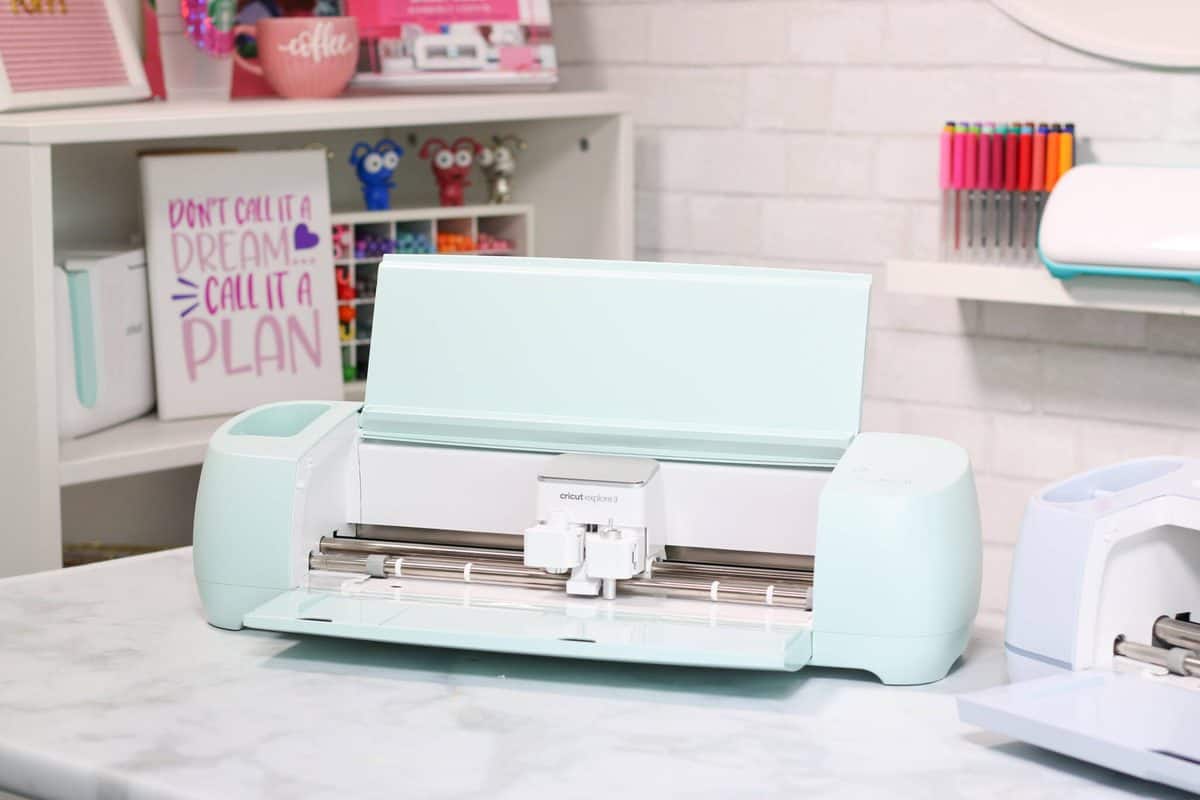 But if you are an adventurous crafter and want to use a wide variety of materials or learn new skills and not be limited by what you can cut, then I'd recommend upgrading to the Maker 3.
Click here to purchase the Maker 3.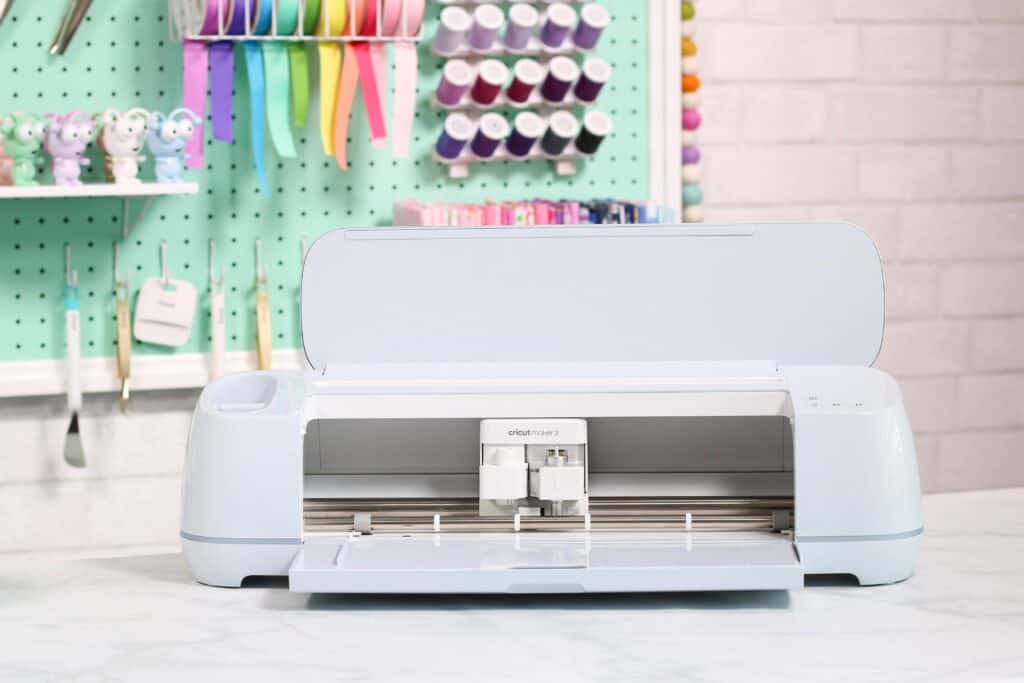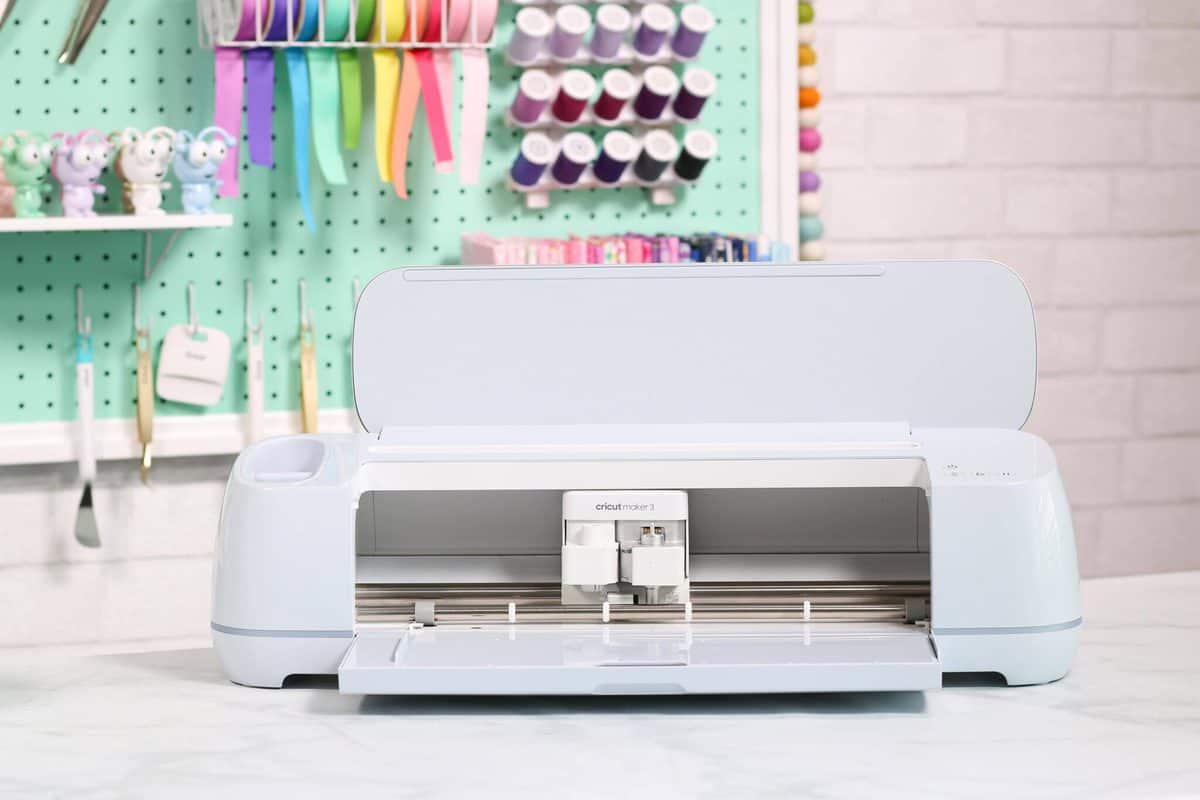 And if you purchase the new Cricut Explore 3 or Cricut Maker 3, you'll get the added benefits of the increased speed, matless cutting, and the new Smart Materials to expand your crafting world even more!
Should I Upgrade to the Maker 3 or Explore 3?
If you're already part of the Cricut family, you're probably wondering if it's worth upgrading to the newest model.
In my opinion, the new features of the Cricut Explore 3 and Cricut Maker 3 are both worth investing in.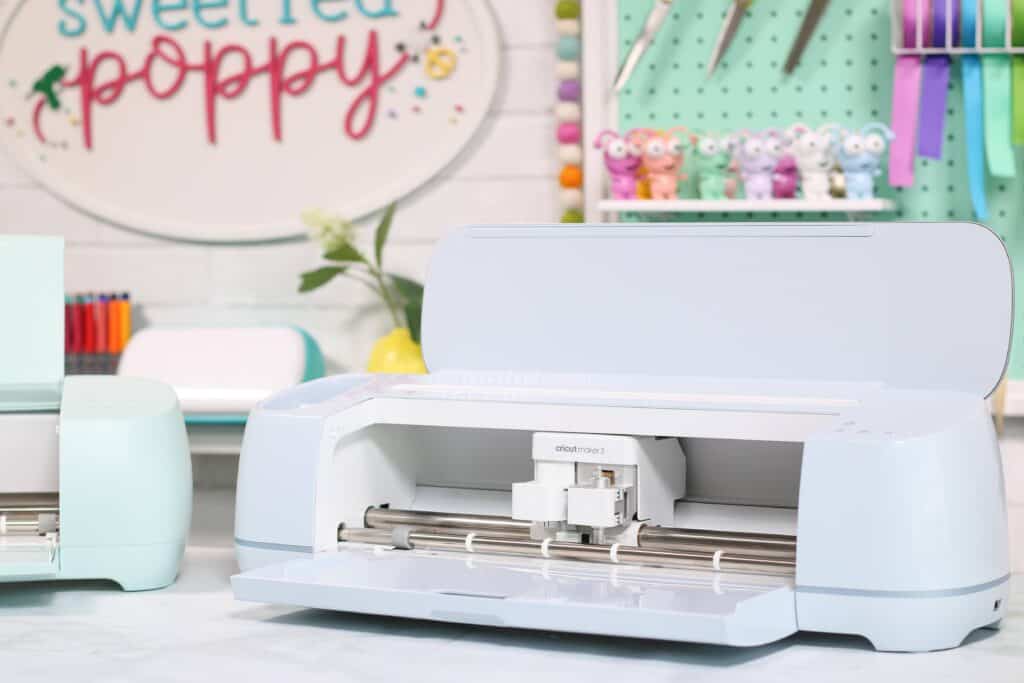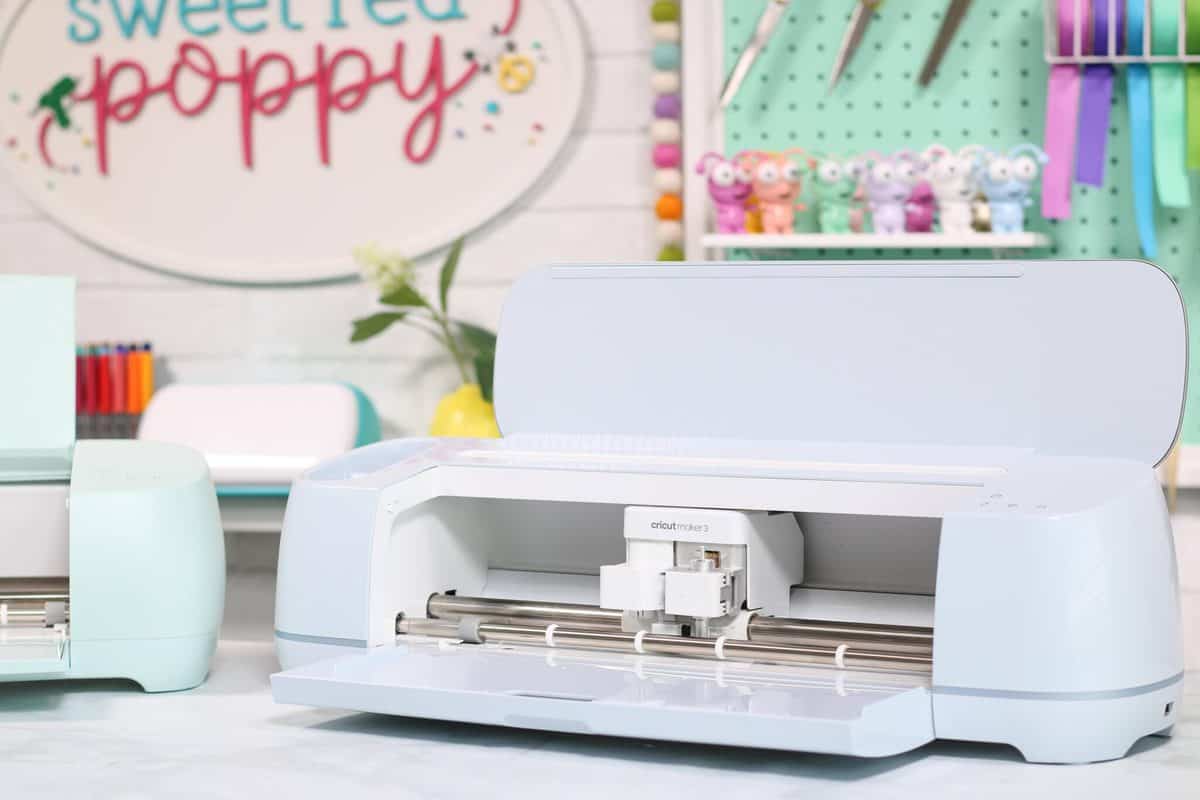 The speed of the new machines is incredible. This doesn't mean I can craft in half the time; it means I can craft twice as much in the same amount of time!
The matless cutting with the new Smart Materials is super-easy to use and something Cricut users have been asking for a while now.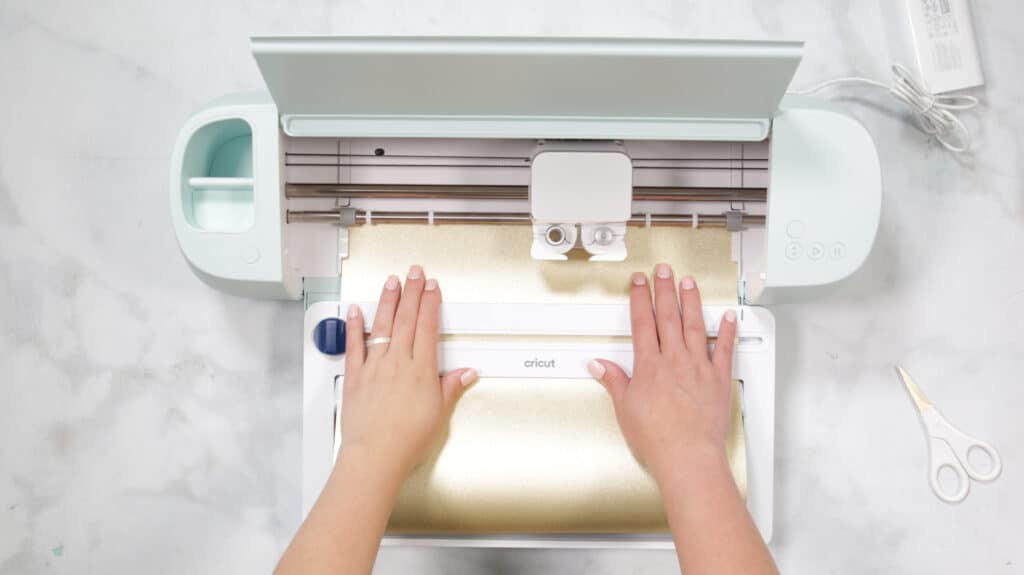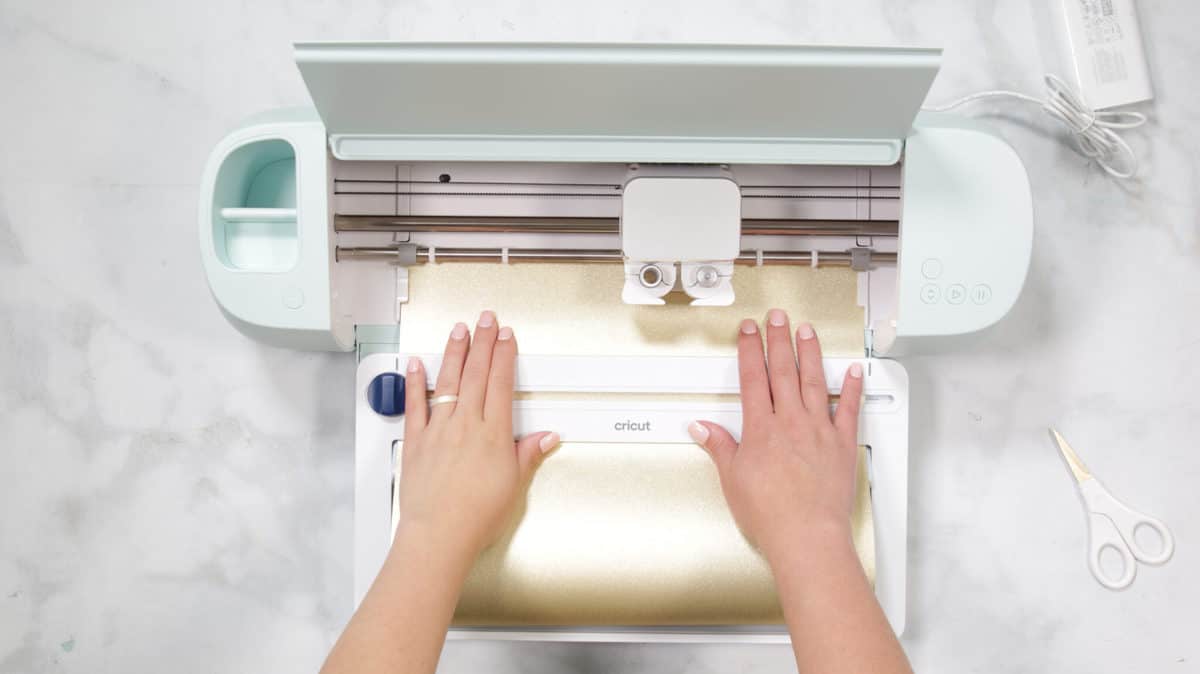 If you're a crafter that sells your products, the ability to cut up to 12 ft at a time saves you lots of time and money.
Which machine is your favorite? Let me know in the comments below!
---
Need more Cricut help? Join over 25,000 customers who are getting the most out of their Cricut machine using Sweet Red Poppy's Guide to Cricut! Get access to 160+ pages, 30+ printable cheat sheets, tips & tricks from the expert, projects, and bonus SVG files.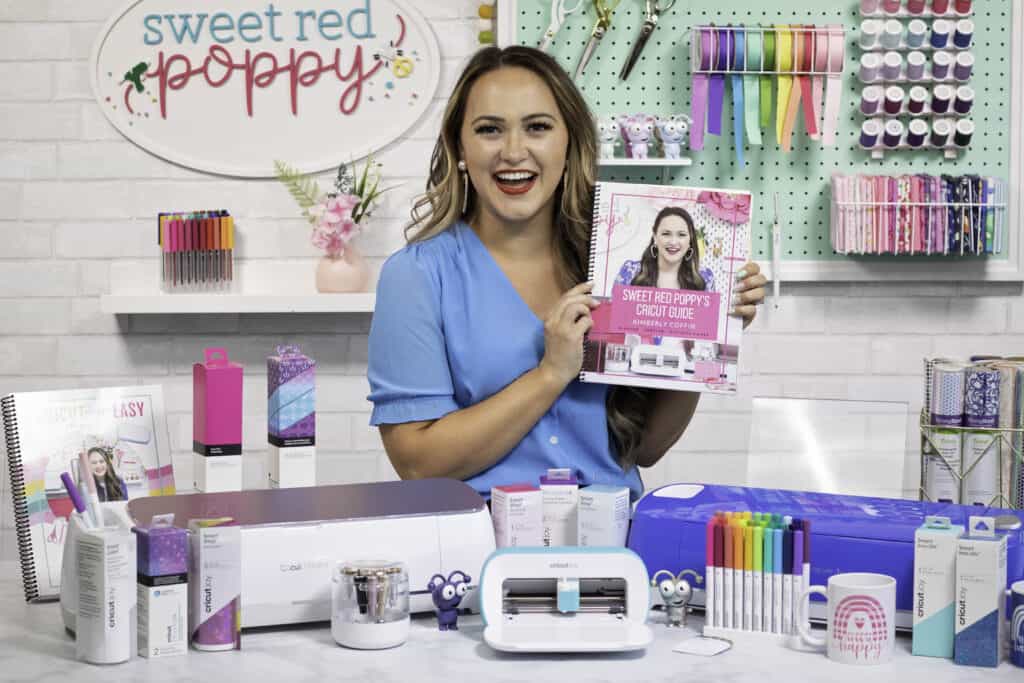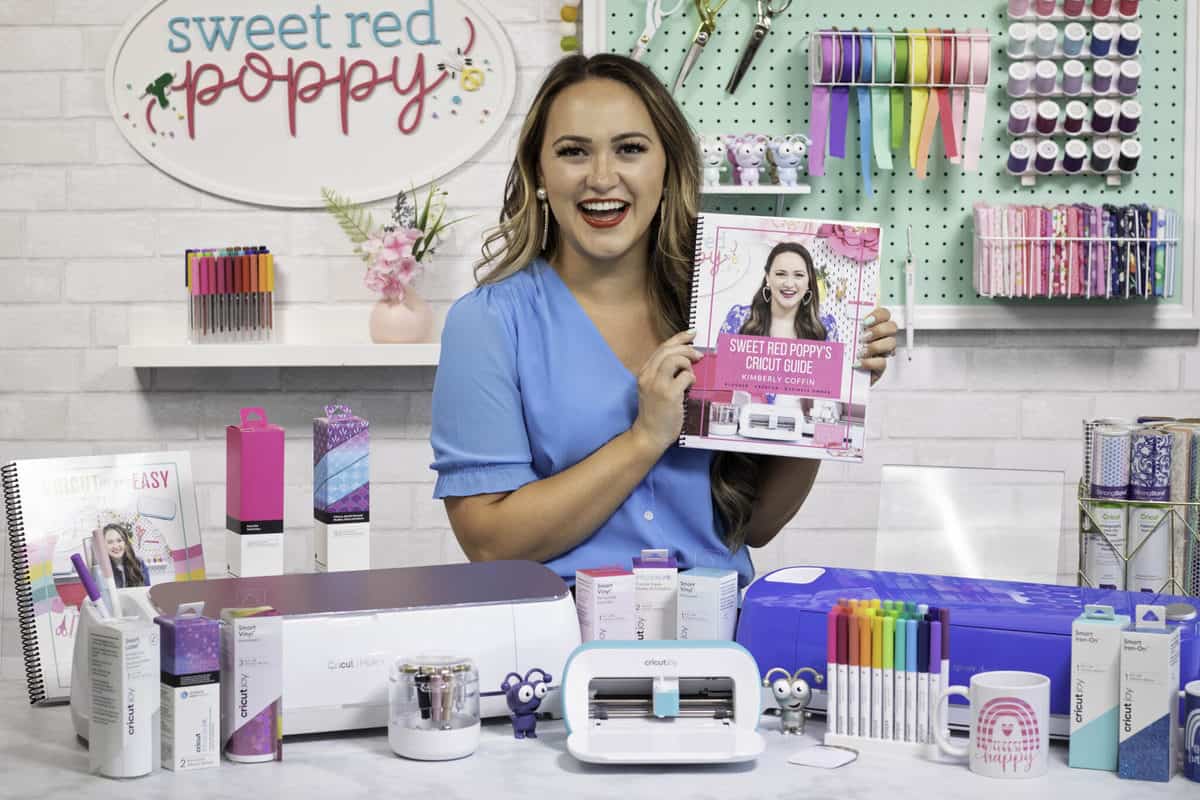 Have you tried the Cricut Maker 3 yet? Let me know in a comment below!