Cricut Maker 3 - Everything You Need to Know About Your New Cricut Maker 3 Machine and Smart Materials
Cricut just released the Cricut Maker 3 and you won't believe all of the amazing new features that this machine has. If you haven't heard about the new Cricut Maker 3, don't worry, I'm going to be covering everything you need to know about this brand-new machine in this blog post.
When I first heard about the new Cricut machines, I could not wait to get my hands on them! After testing out the Maker 3, I'm ready to share everything you need to know about the machine as well as a few of my tips and tricks with you.
Looking for information on the Cricut Explore 3? Click here to read all about it!
Cricut Maker 3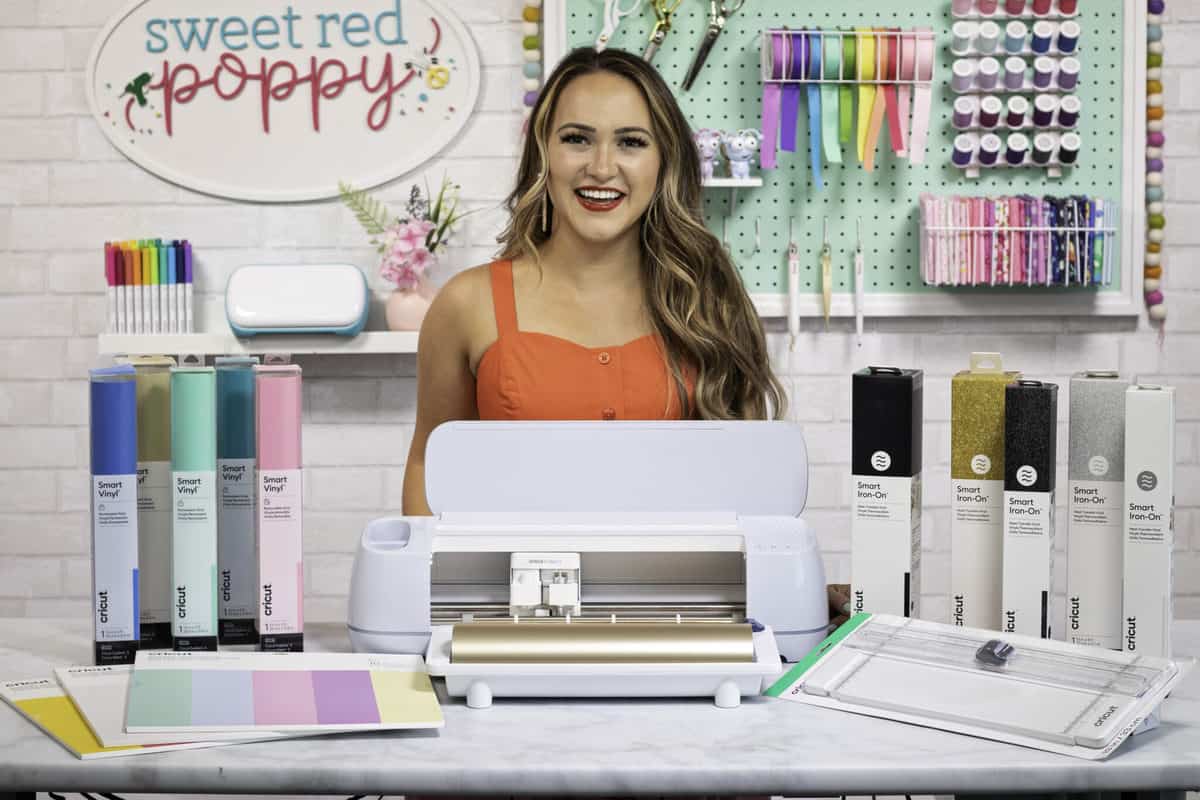 What Happened to the Maker 2?
Now you may be wondering, what happened to the Maker 2? Don't worry, you didn't miss the release of another machine. The new Maker is named the Maker 3 to signal that it has the same technological advances as the Explore 3. The new name communicates these similarities.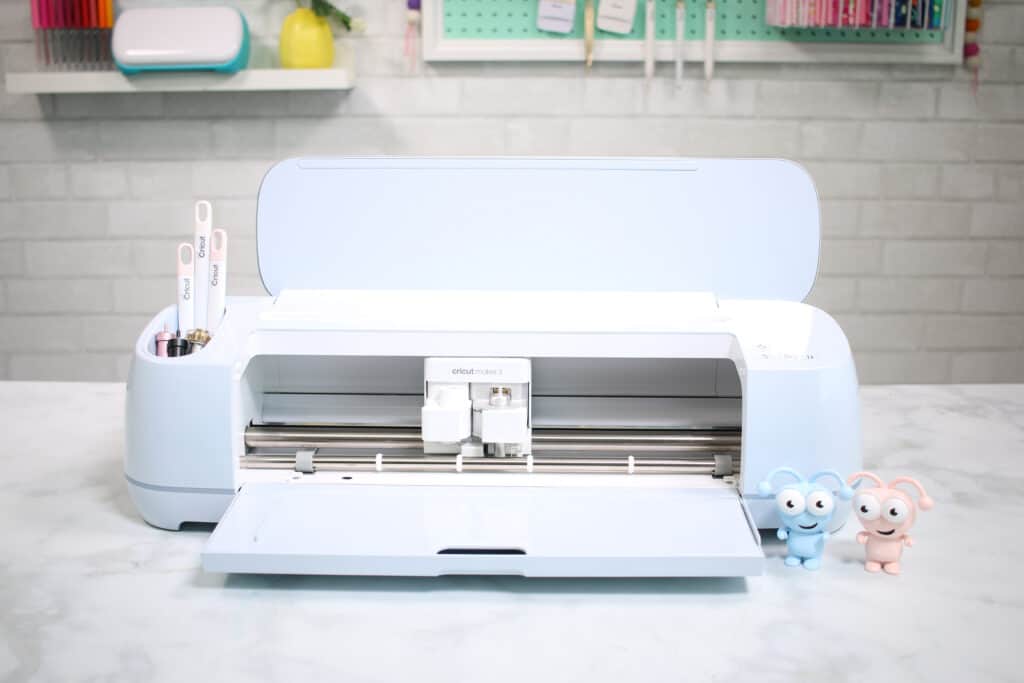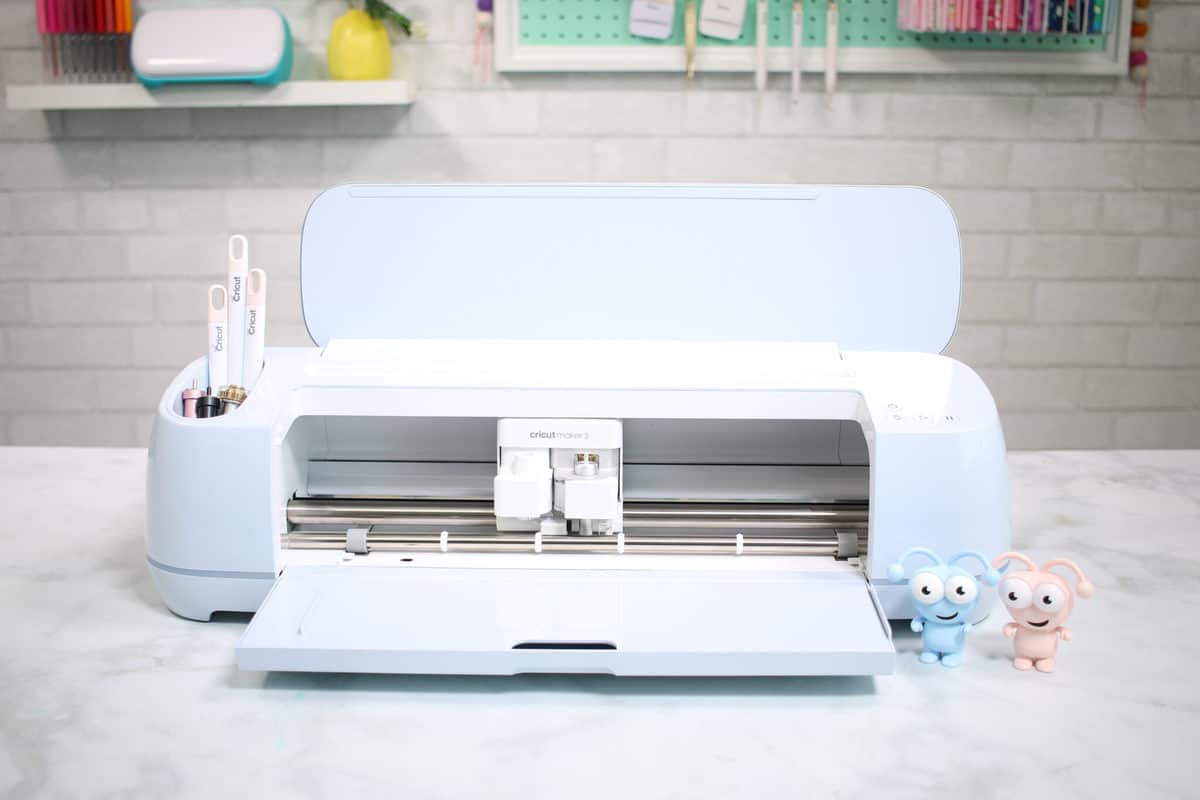 What is the Cricut Maker 3?
The Cricut Maker 3 is an electronic cutting machine that can be used on over 300 materials. The smart tool system enables you to switch out 13 different tools to cut, draw, score, deboss, engrave, and foil a variety of materials.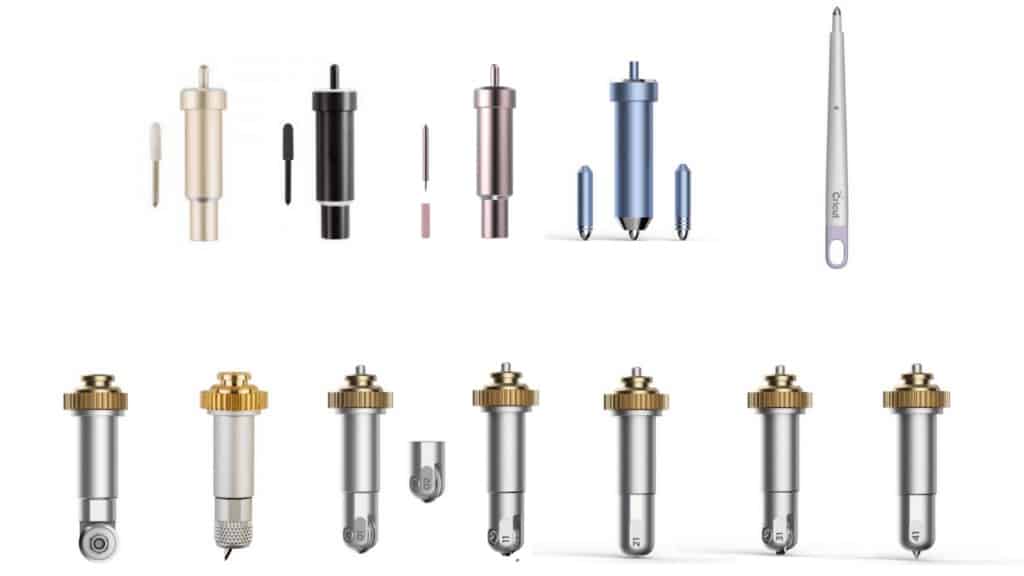 One of my favorite Maker accessories is the adaptive tool system. With just a single housing, you can switch the tip out to go from scoring to perforation and so much more! Plus, you can upgrade to more tips as you go.
The Cricut Maker 3 is the newest in the Maker family.
What's New with the Cricut Maker 3?
Cricut kept everything you love about the Maker and added some major updates that let you save time and make more!
My favorite update to the Maker 3 is matless cutting. But, before we talk about that, let's go over a few of the smaller updates.
You'll notice that the appearance of the Maker 3 (on the left hand-side in blue) looks very similar to the Maker, just with a few updates.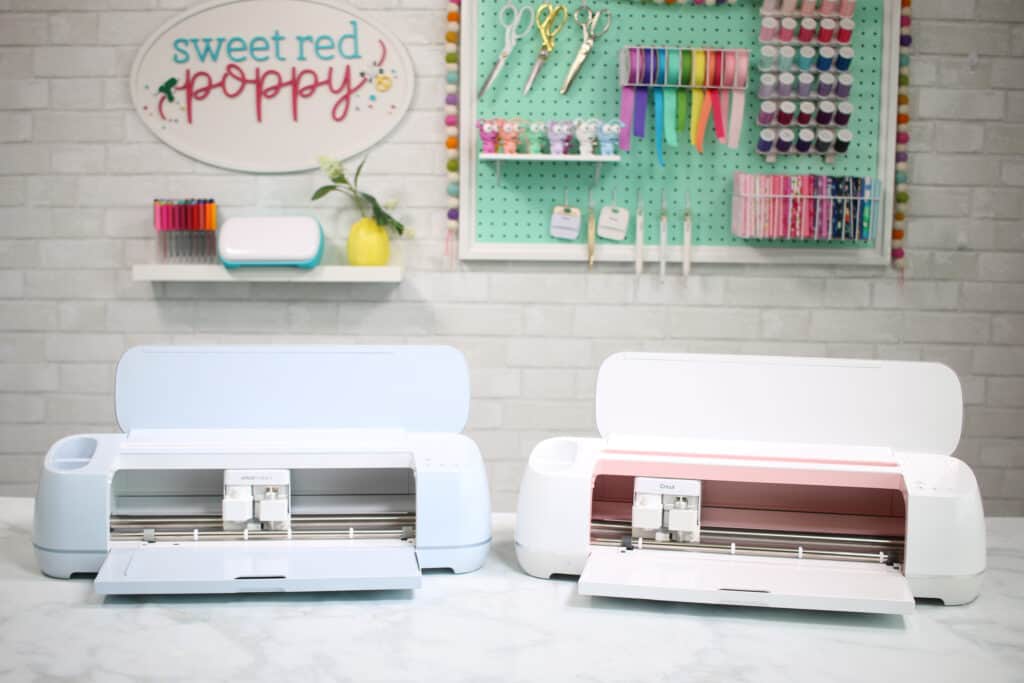 First, the Maker has an updated color. I absolutely love how it looks. Right now this is the only color of Maker 3. Wishful thinking has me hoping for a light pink Maker 3! A girl can dream, right?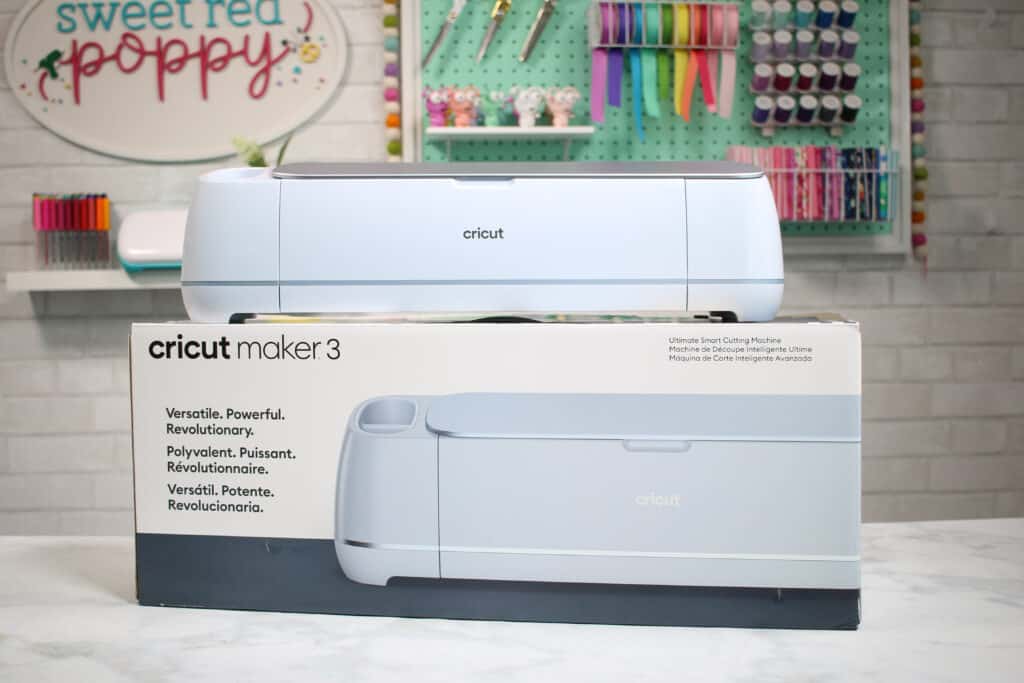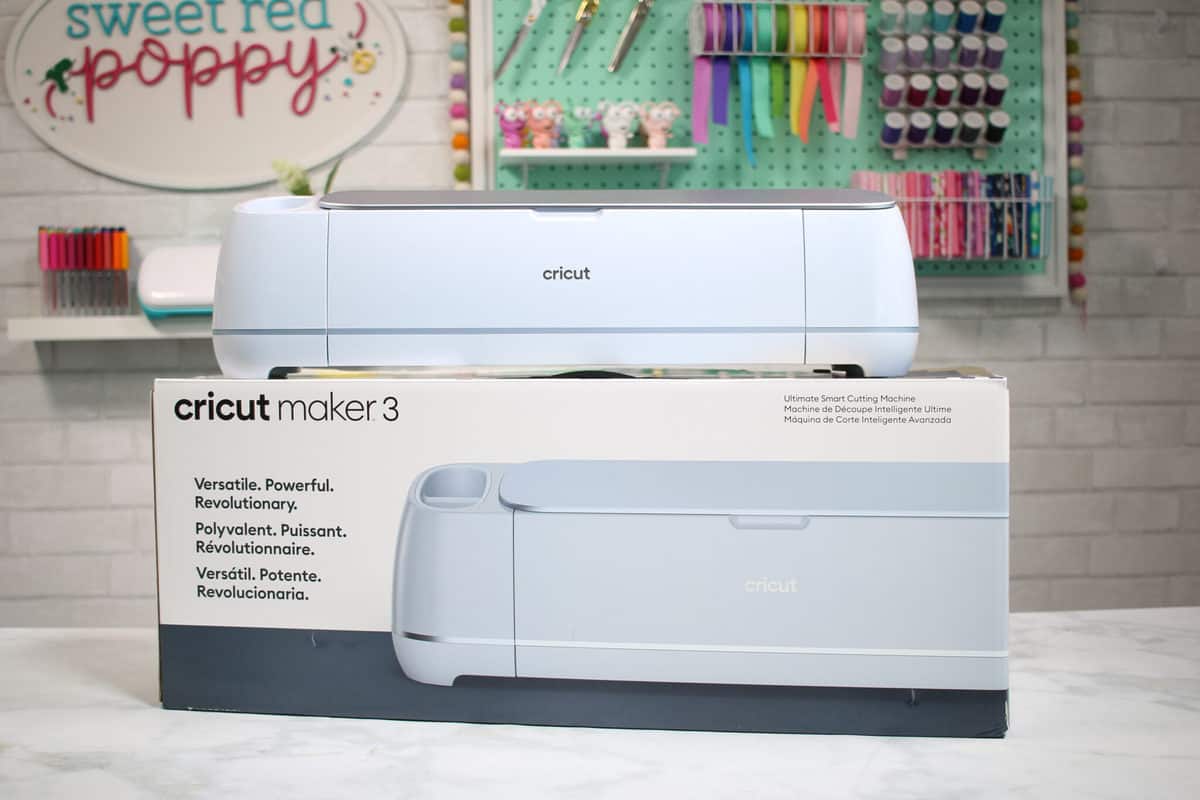 Next, you'll see the name of your machine on the tool housing, making it easy to remember which machine you're using.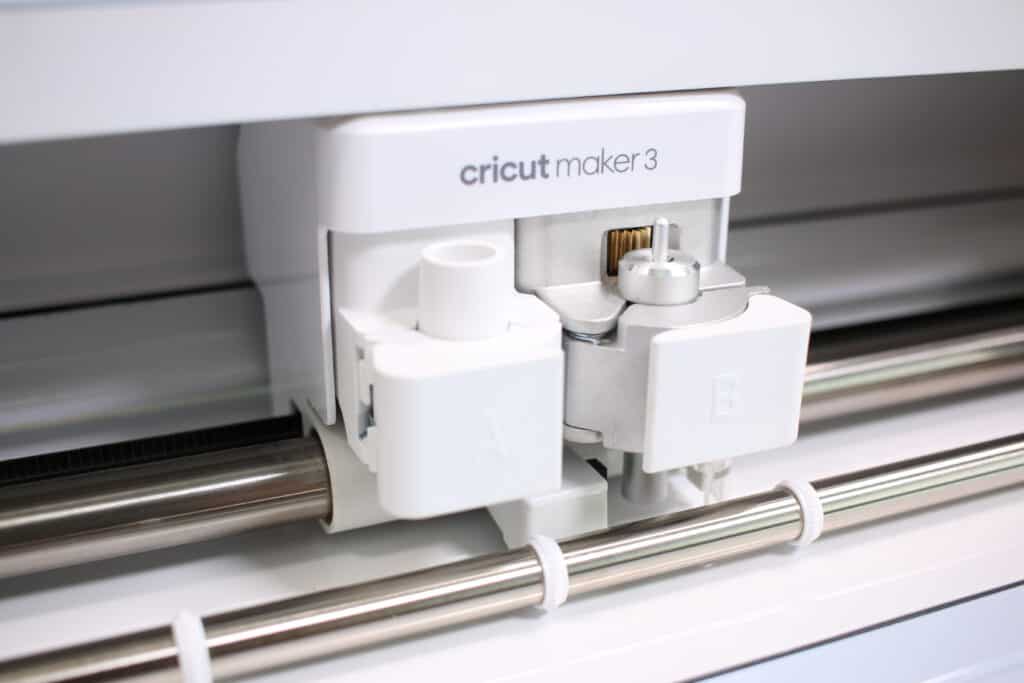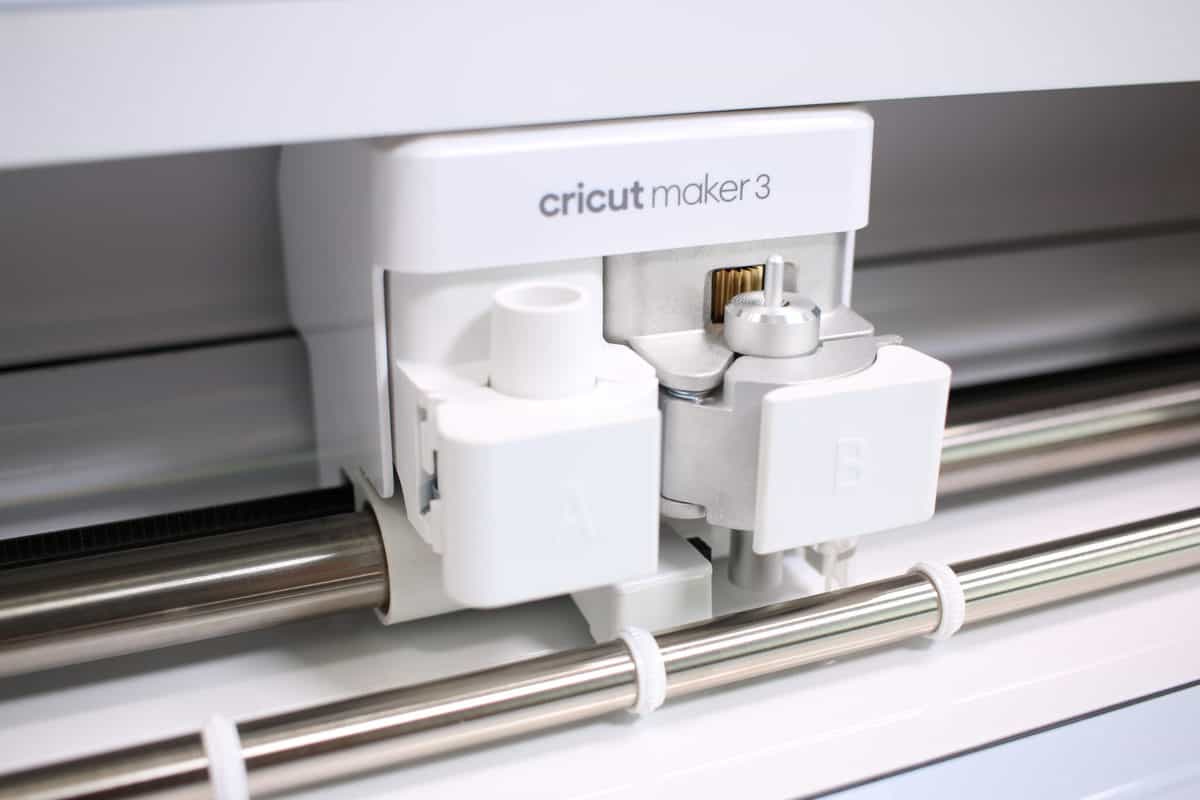 You may also notice that the "C" button has been replaced with a more universal start button.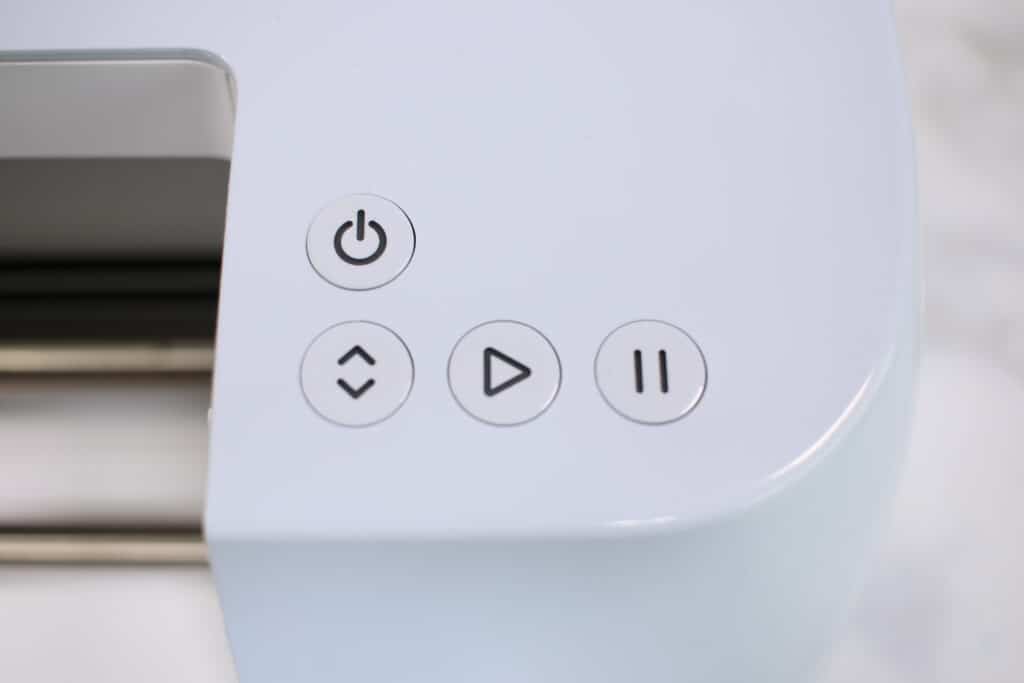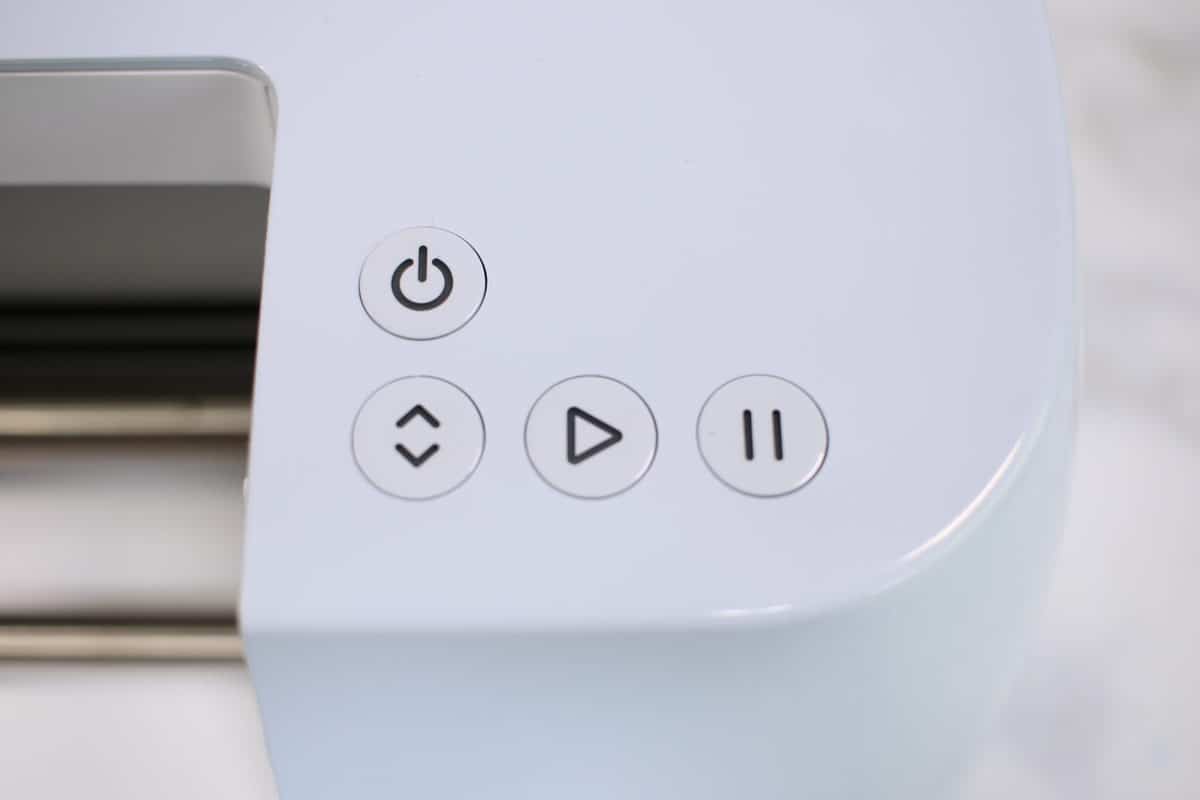 How Much Does the Cricut Maker 3 Cost?
The Maker 3 is currently priced at $399. It's available online at Cricut.com or at your local craft store. Click here to purchase the new Cricut machine.
What Comes With the Cricut Maker 3?
In the box, you get:
Cricut Maker 3
Adaptive Tool Housing
A Welcome Card With A Sample Material For Your First Cut
A Premium Fine-Point Blade
USB Cable And Power Adapter
A Free Trial Subscription To Cricut Access For New Subscribers
Access to 100 Ready-to-Make Projects
And 4 Sample Materials (Smart Vinyl, Smart Iron-On, Smart Sticker Cardstock, and Transfer Tape)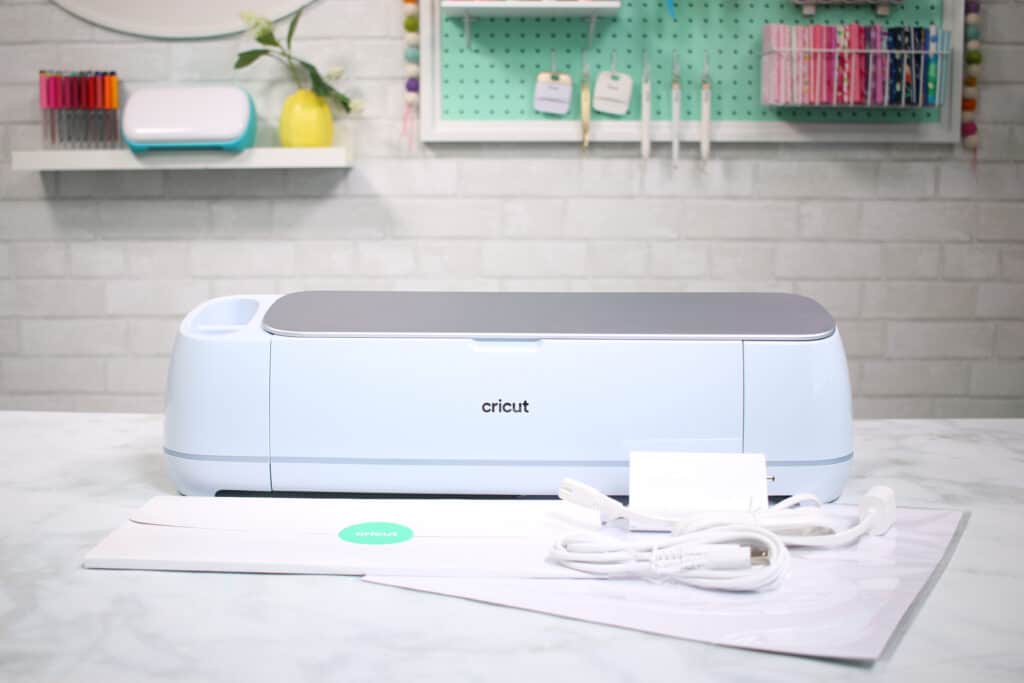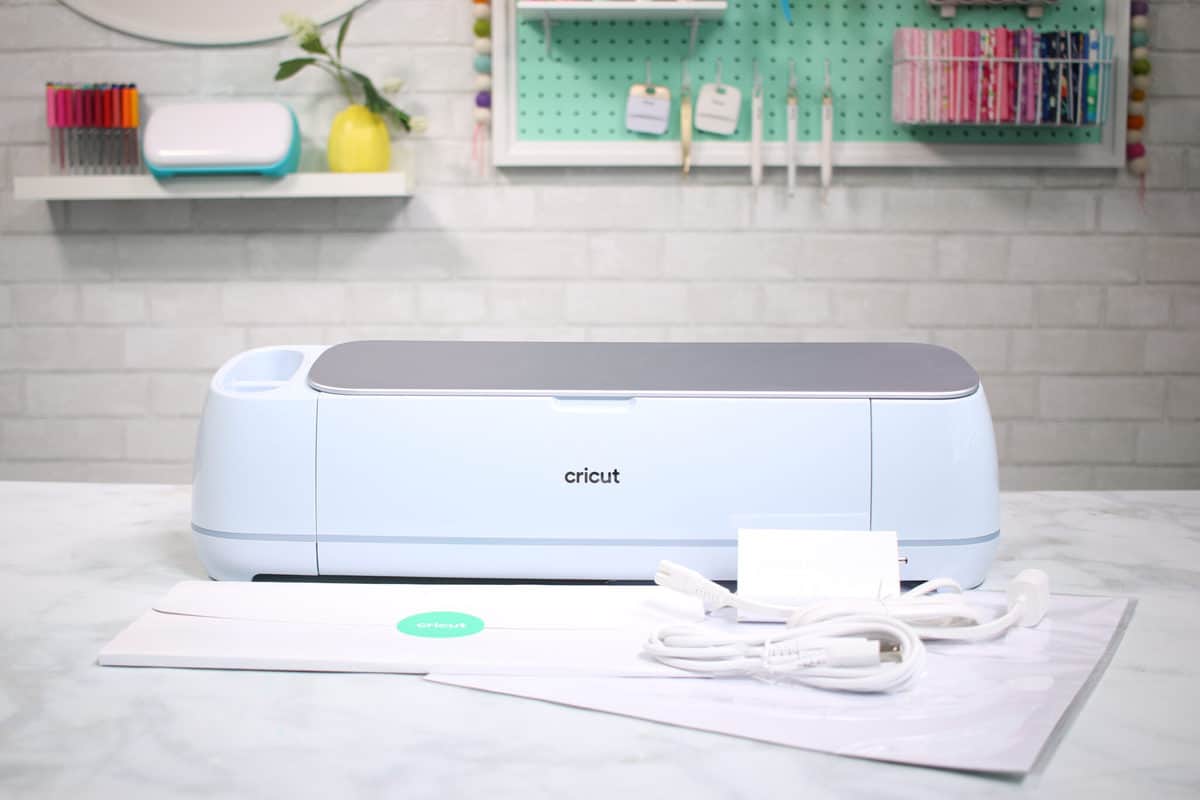 Cricut includes a sample of each of their Smart Materials so you can see firsthand just how amazing they are.
The Cricut Maker 3 power adapter was updated with this new machine release. The new power adapter now allows for 3 amps of output. The upgraded capacity is needed to deliver 10x the cutting force as explore machines while also allowing you to charge your devices using the charging port, and to facilitate faster speeds and matless cutting.
What Are Cricut Smart Materials?
If you're a long-time Cricut fan, you know that Smart Materials aren't new. For about a year, Smart Materials have been available with the Cricut Joy. But, the small size of the Joy limits the projects you can do.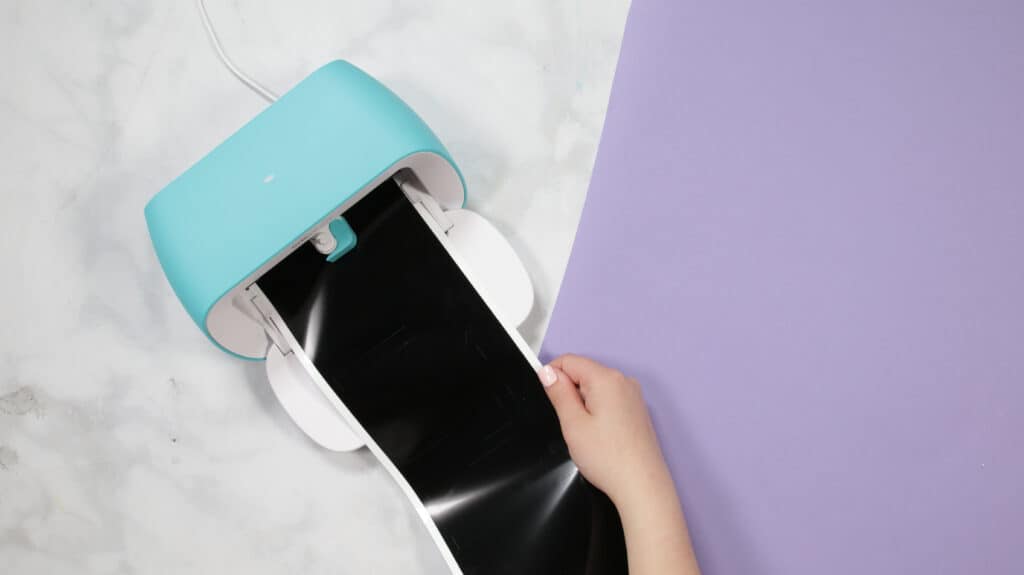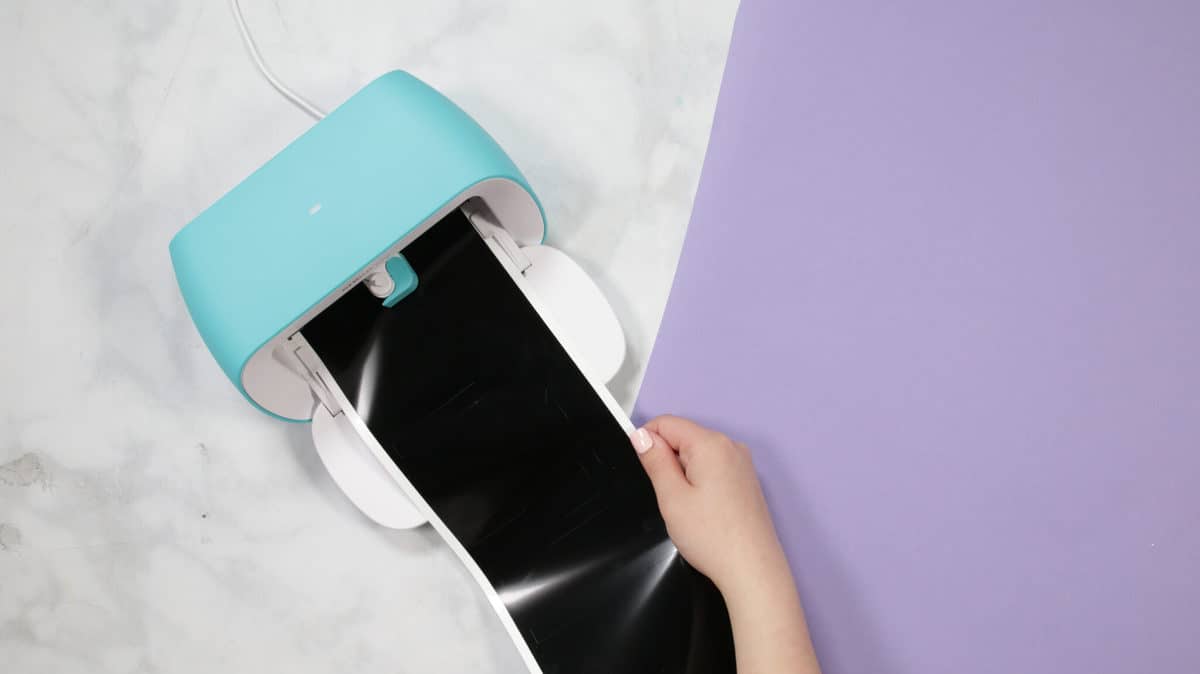 If you've never heard of smart materials, don't worry, I'll go over everything you need to know about them!
Cricut created Smart Materials as a way to enable you to cut without using a mat.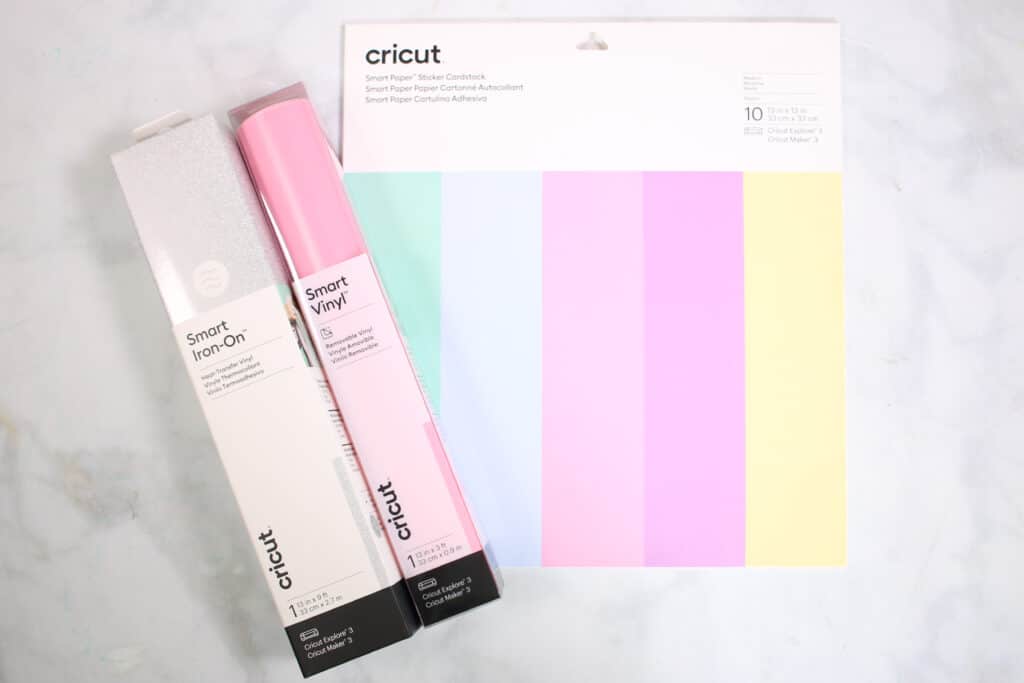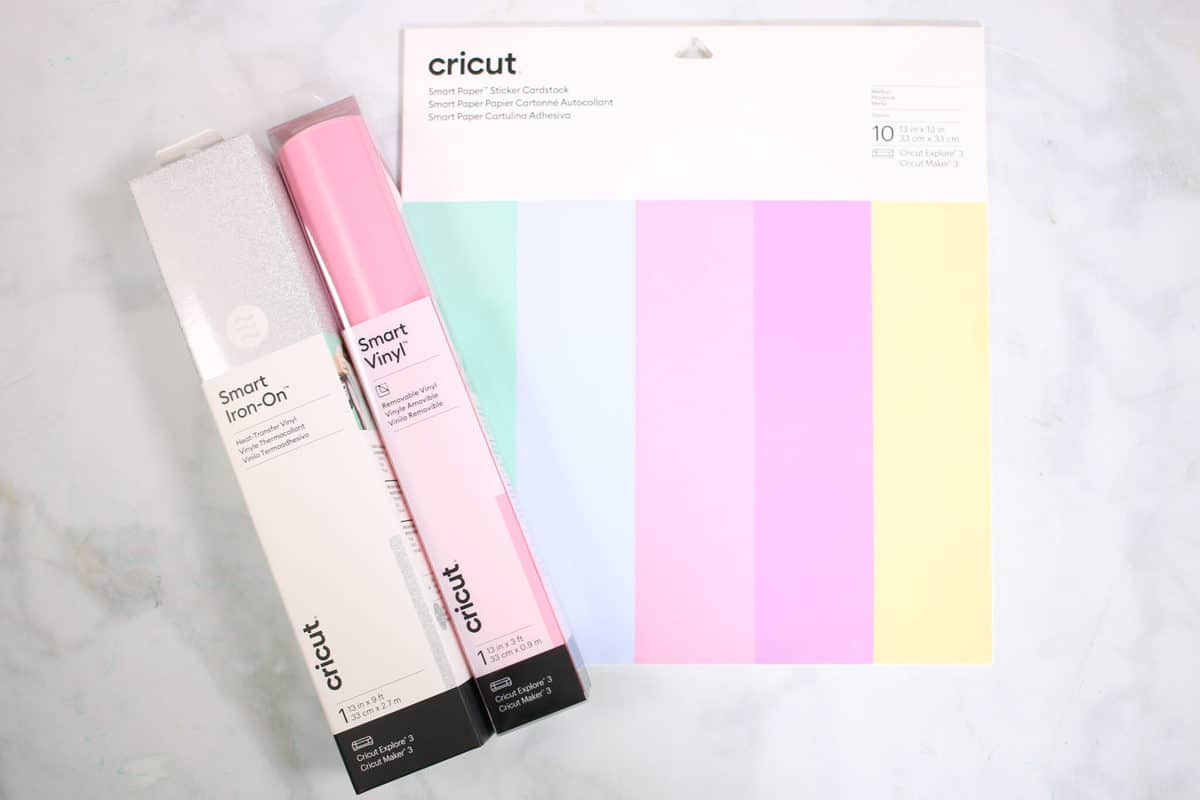 In addition to saving you the time of putting materials on a mat, Smart Materials allow your machine to cut two times faster than the previous model. That's right, TWO times faster! I'll be honest, I was skeptical of this at first until I set up my Maker and Maker 3 with the same exact image and put them to the test. The Maker 3 really is 2x faster!
When using smart materials, your machine can cut up to 8 inches per second on each axis. While this sounds impressive, it's even more amazing to watch in person.
In additional to faster speeds, using Smart Materials allows you to have less waste from cutting projects down to fit on a mat. Now you can just load and go!
How Long Can the Cricut Maker 3 Cut?
With the previous machines, you were limited to a cutting size of 12"x24". With Smart Materials, you can now cut up to 12 feet in one go. This is perfect for group t-shirts, large wall decals, signs and so much more.
While you can cut up to 12 feet, you can also do much smaller projects with Smart Materials. Just keep in mind, your machine needs at least 6 inches in length to load into the machine. If you have Smart Material scraps that are smaller on that, you can place them on a cutting mat to use them.
When using Smart Vinyl you can cut 11.7" x 12 feet. Smart Iron-On can be cut 11.7" x 4 feet. Finally, Smart Paper can be cut 11.7" x 11.2". Smart
What Are the Different Cricut Smart Materials?
Right now, Cricut has 3 different Smart Materials: Smart Vinyl, Smart Iron-On, and Smart Paper Sticker Cardstock.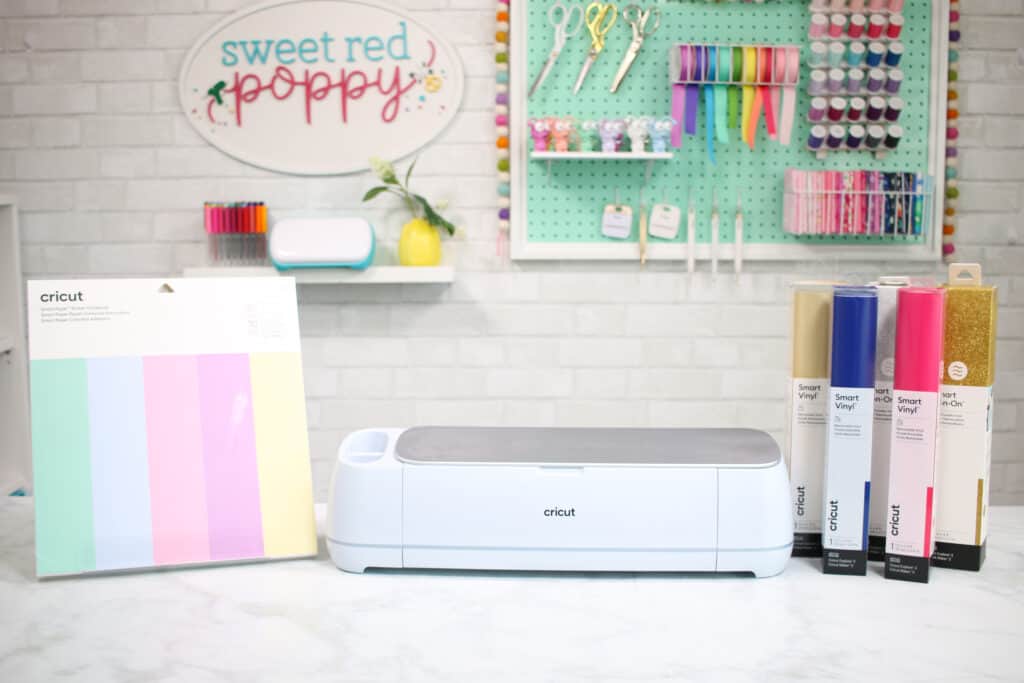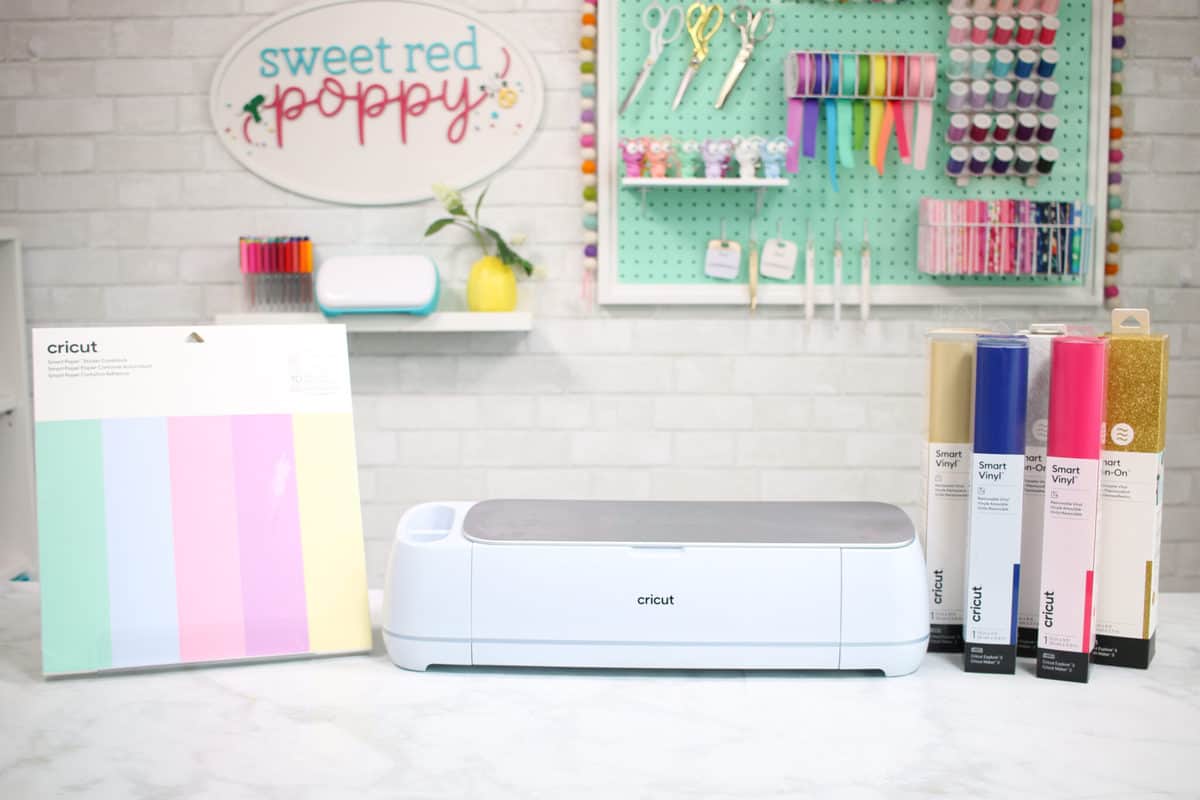 Smart Vinyl comes in an array of colors and lengths. With Smart Vinyl, there's no need to place your vinyl up on a mat - just load and go.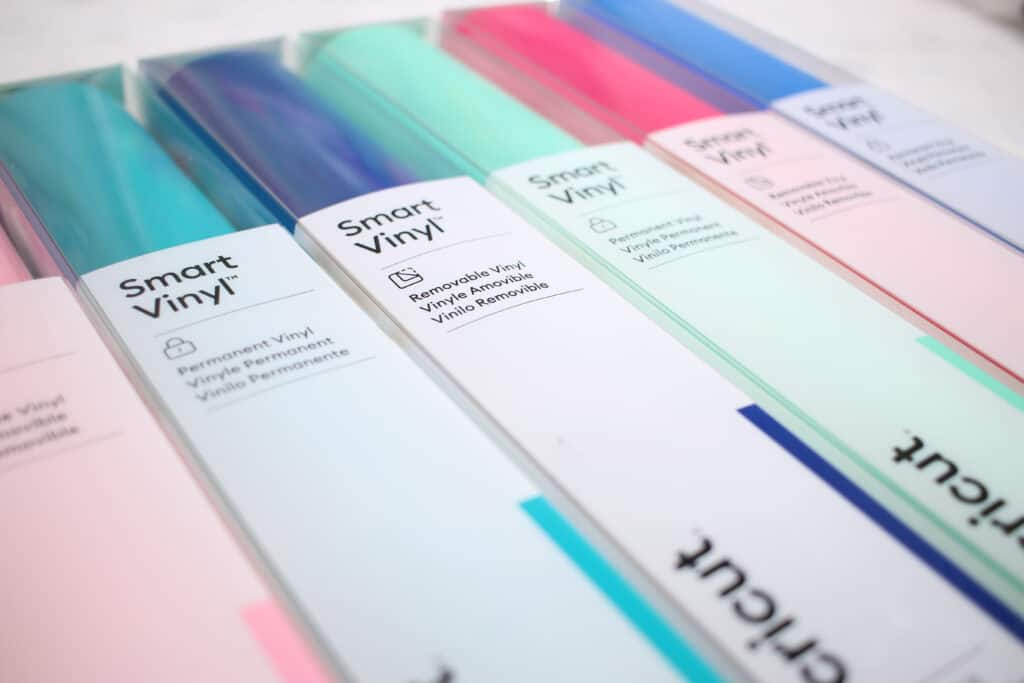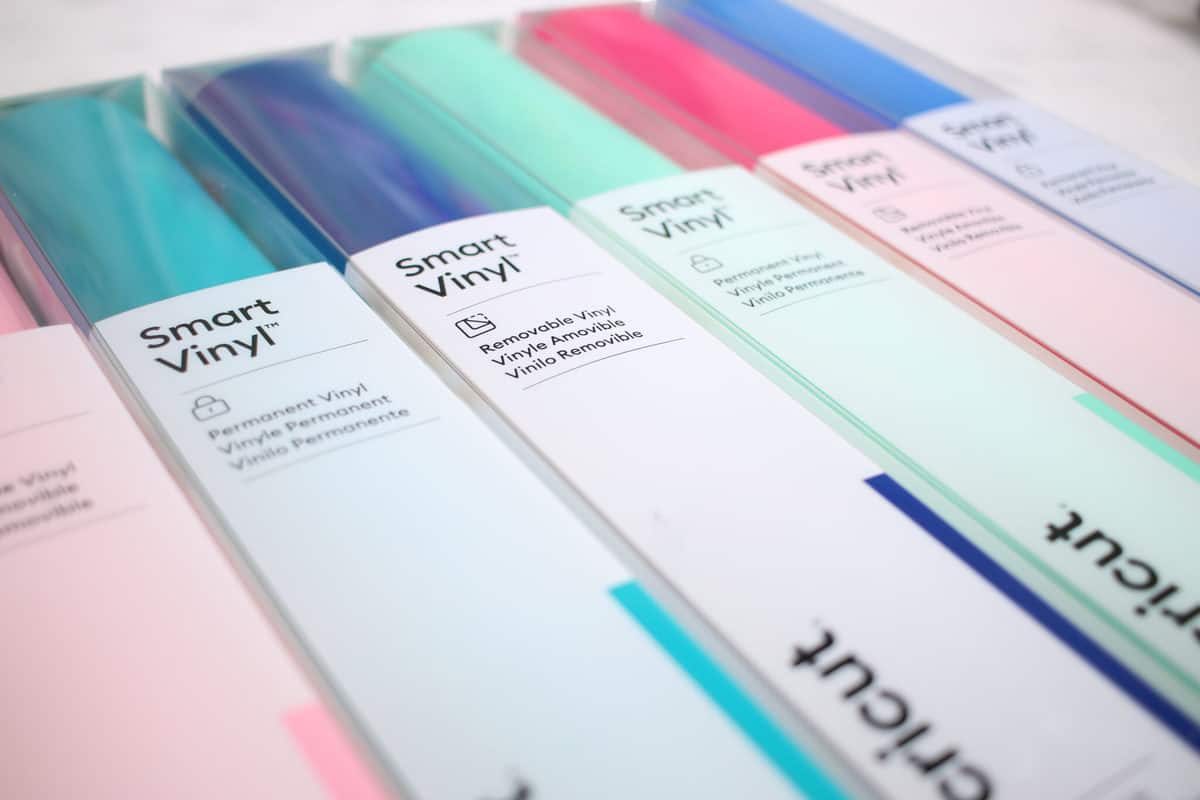 Cricut has a variety of colors and lengths for both permanent and removable vinyl. I can not wait to create some stunning wall decals with my Maker 3.
Next, we have Smart Iron-On. Smart Iron-On comes in an assortment of colors and lengths, making it perfect for large projects. I can only imagine how much quicker making t-shirts for the entire family will be.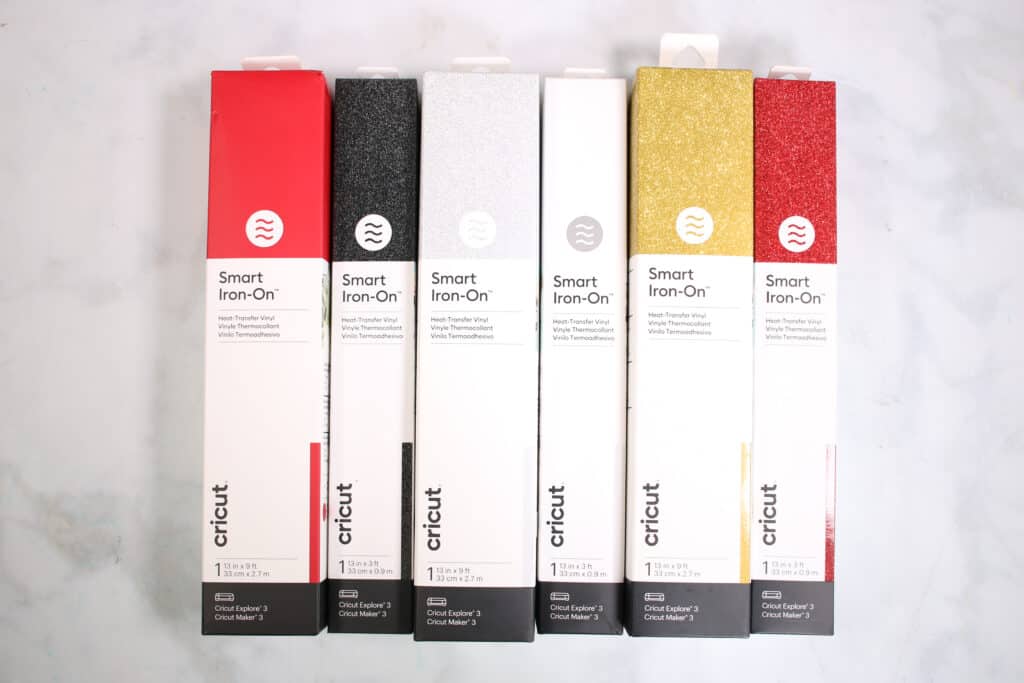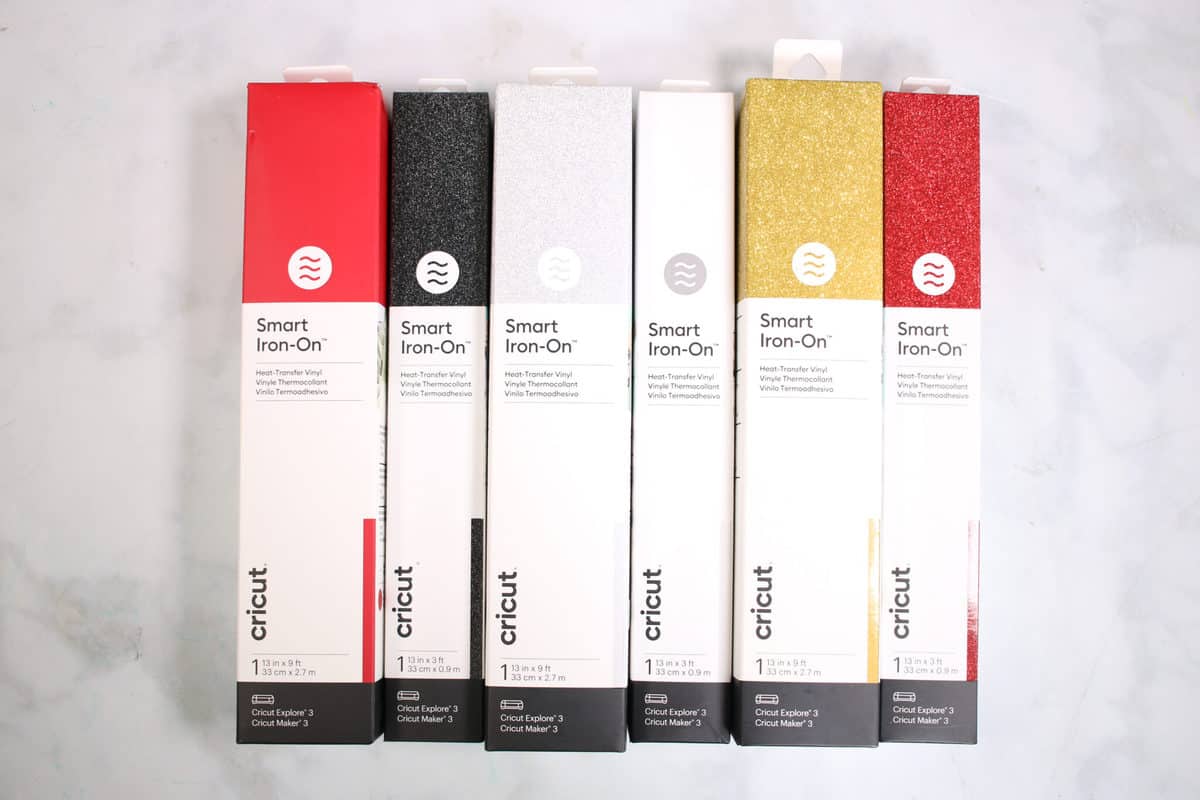 Finally, we have Smart Paper Sticker Cardstock. Aside from being able to cut paper without a mat, Smart Paper Sticker Cardstock features a sticky backing. The sticky backing makes creating layered paper projects so much easier.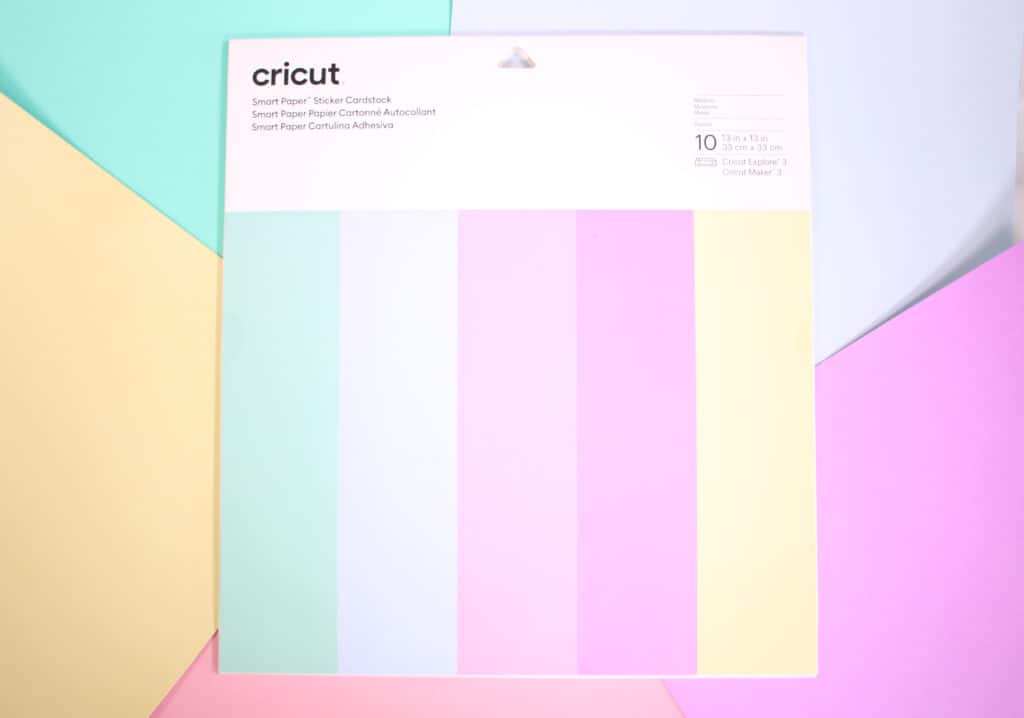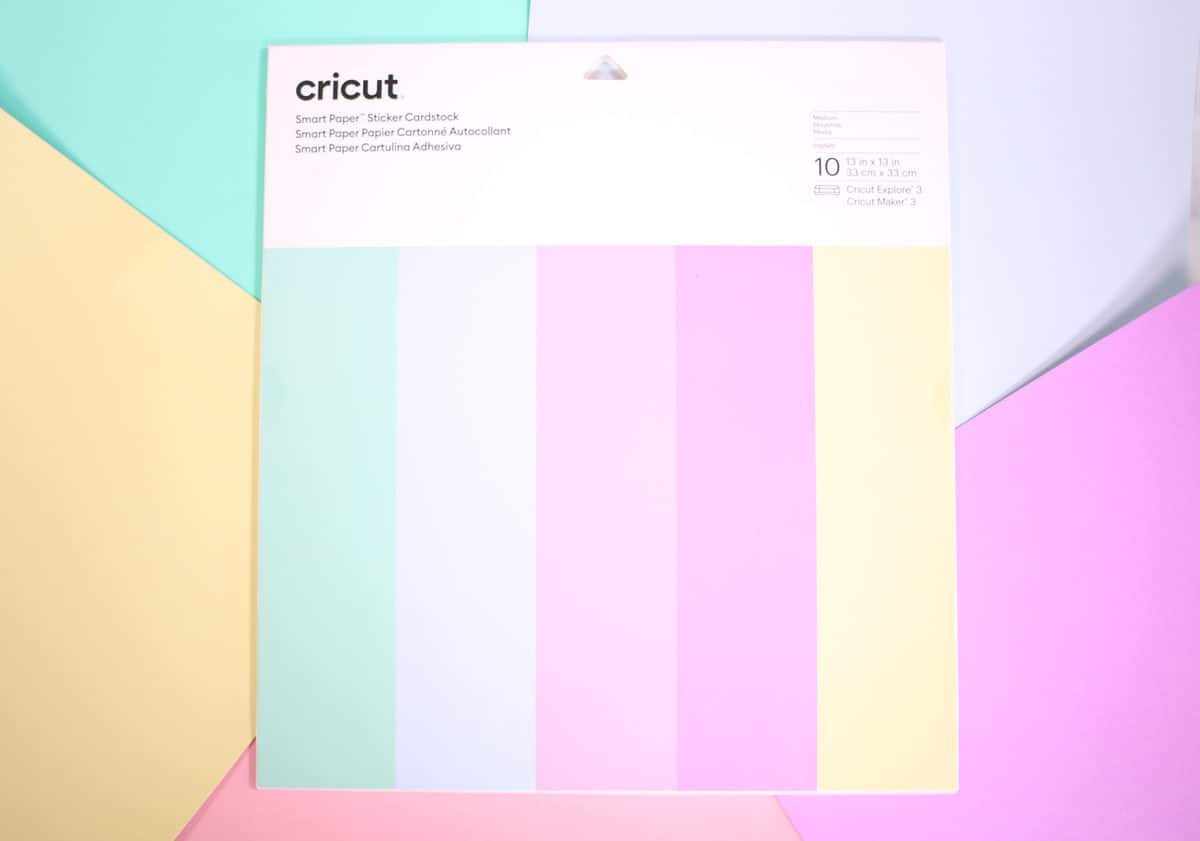 It's a smooth, medium-weight paper, which is perfect for most projects. You can purchase variety packs with multiple colors or single-colored packs.
Each pack comes with 10 sheets, each measuring 13"x13", letting you cut 11"x12".
Smart Paper Sticker Cardstock makes creating cards, birthday banners, and really any paper project so much easier.
While you can still use traditional paper, Iron-On, and Vinyl with your Maker 3, I love having the option to use Smart Materials.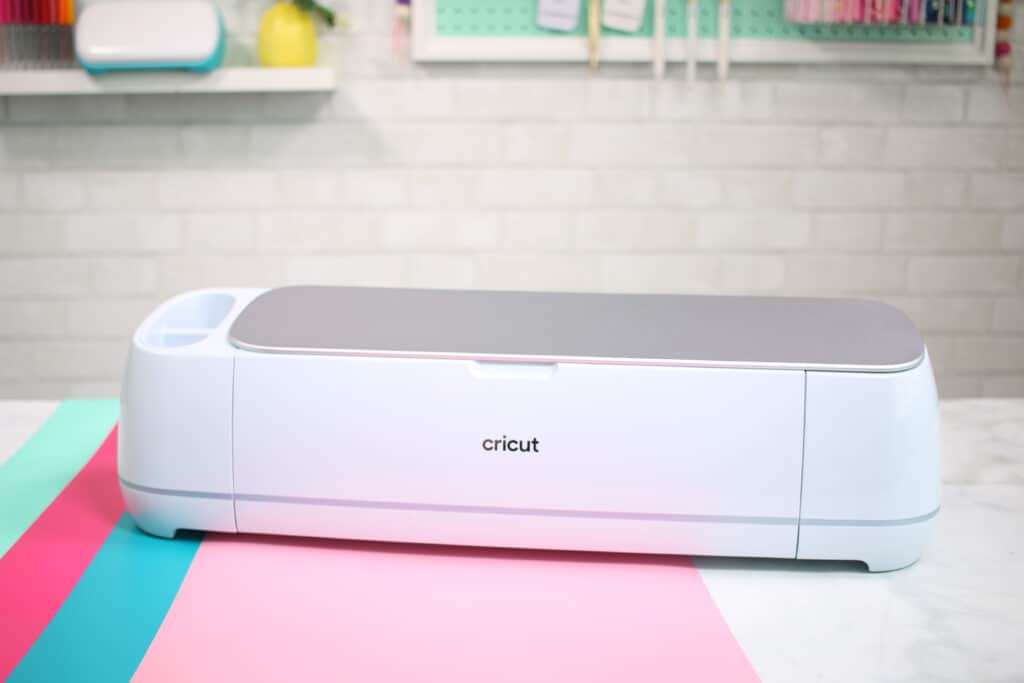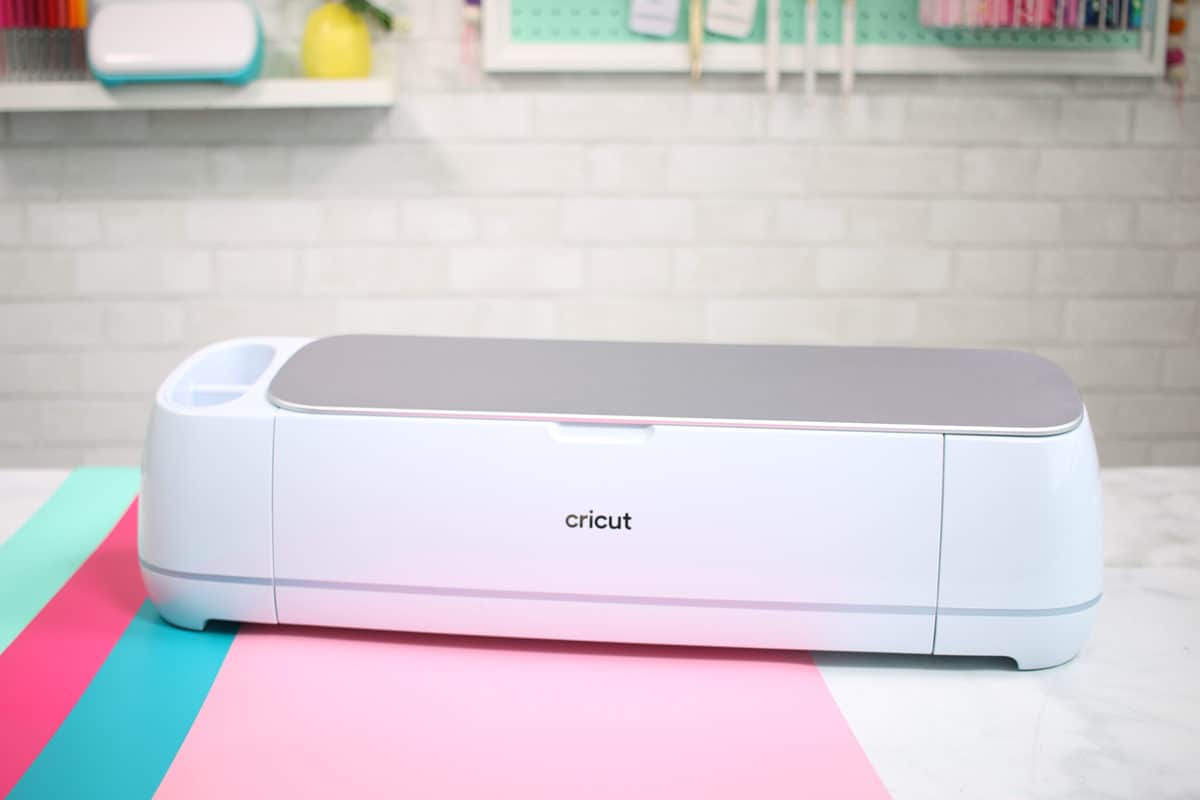 Which Smart Material are looking forward to trying the most? Let me know in the comments below.
Can You Still Use Cricut Cutting Mats With the Maker 3?
Yes! Just like the Maker, you can still cut over 300 materials with your machine using the Cricut cutting mats.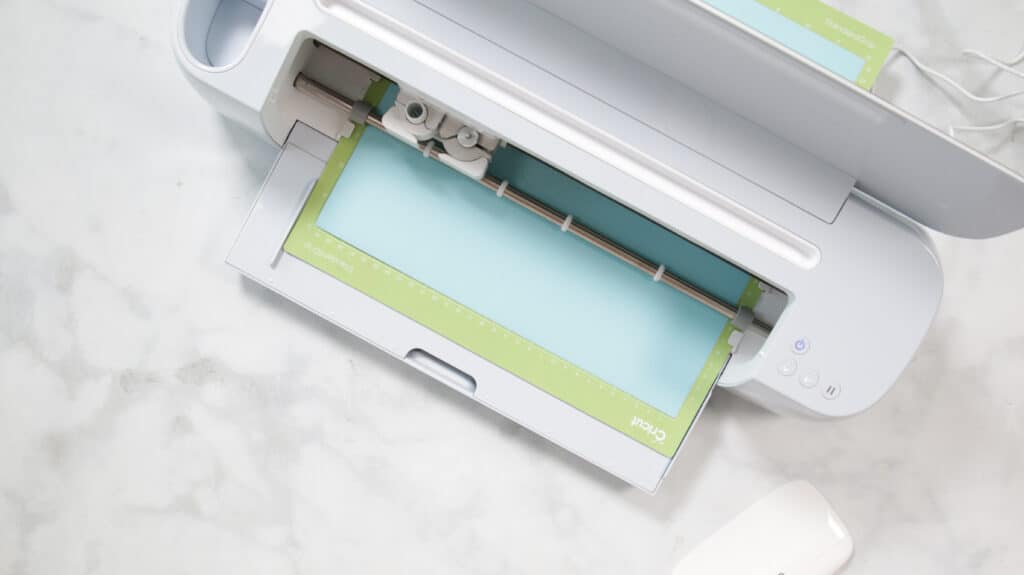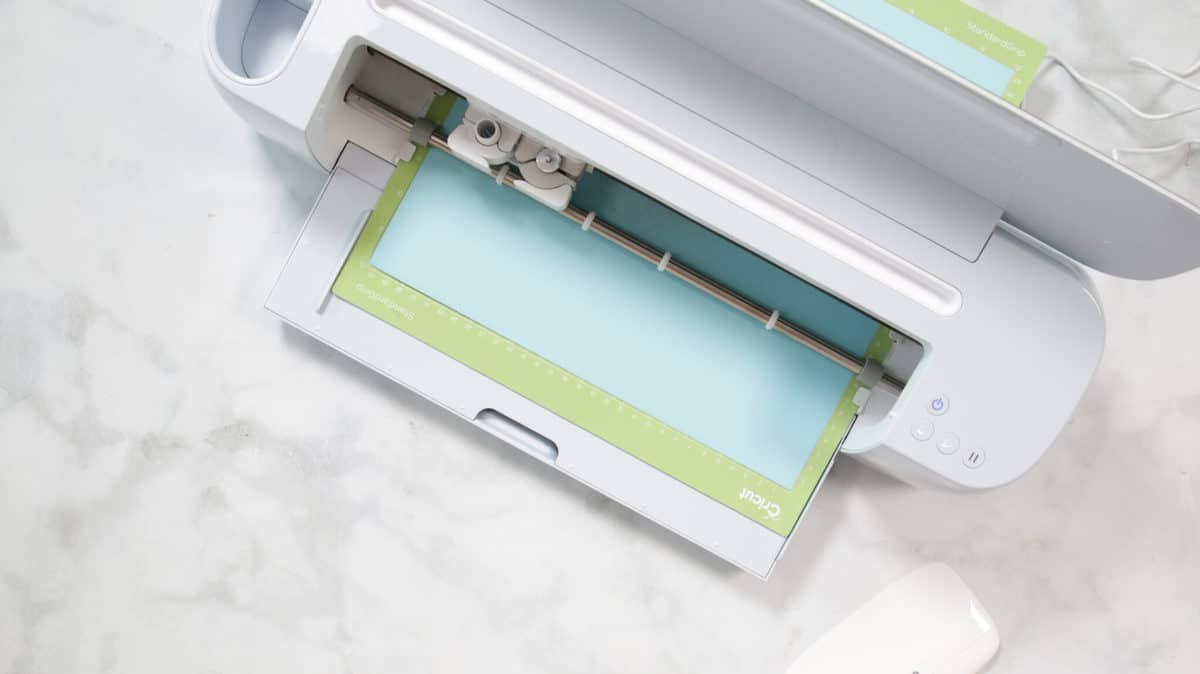 If you have a large stash of vinyl and Iron-On, like me, there's no need to worry, you can still use these with your new Maker 3.
If you're using mats with the Maker 3, the cutting speed is about the same as the original Maker. With the new Cricut Maker 3 you can do everything that you could do with the original Maker plus so much more!
Cricut Portable Trimmer
To go along with these new materials, Cricut updated their portable trimmer. Since the Smart Materials are 13" wide, the portable trimmer got a little bigger. It is now just over 13 inches to accommodate the larger materials.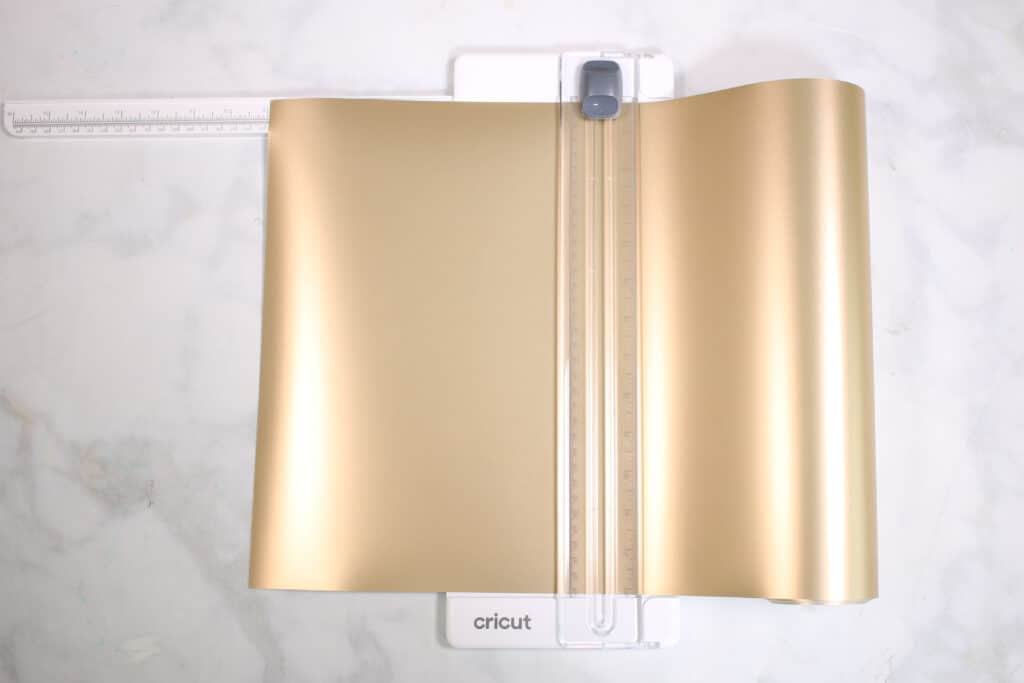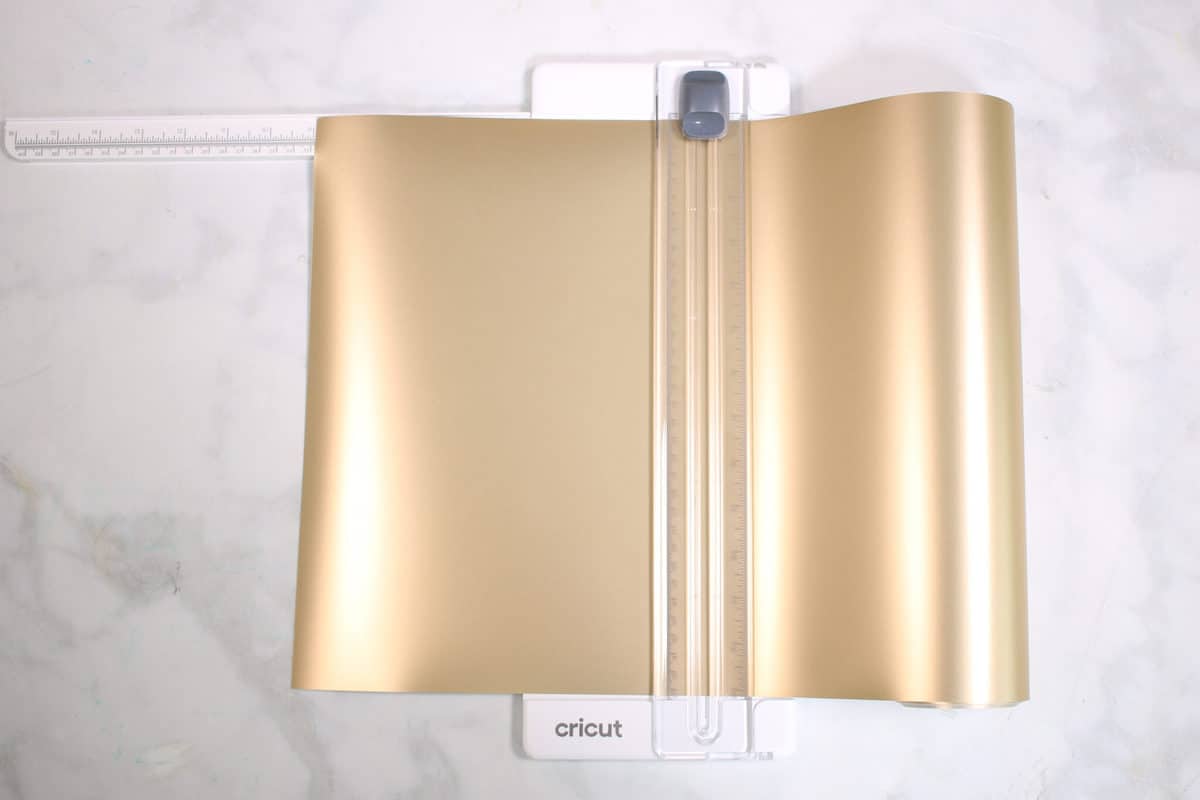 Cricut Roll Holder
If you're going to be working with larger Smart Material rolls, Cricut designed this ingenious roll holder.
The roll holder attaches to the tray of your machine to keep rolled materials aligned for clean, precise cuts.
The built-in trimmer ensures a straight edge at the end of your project every single time.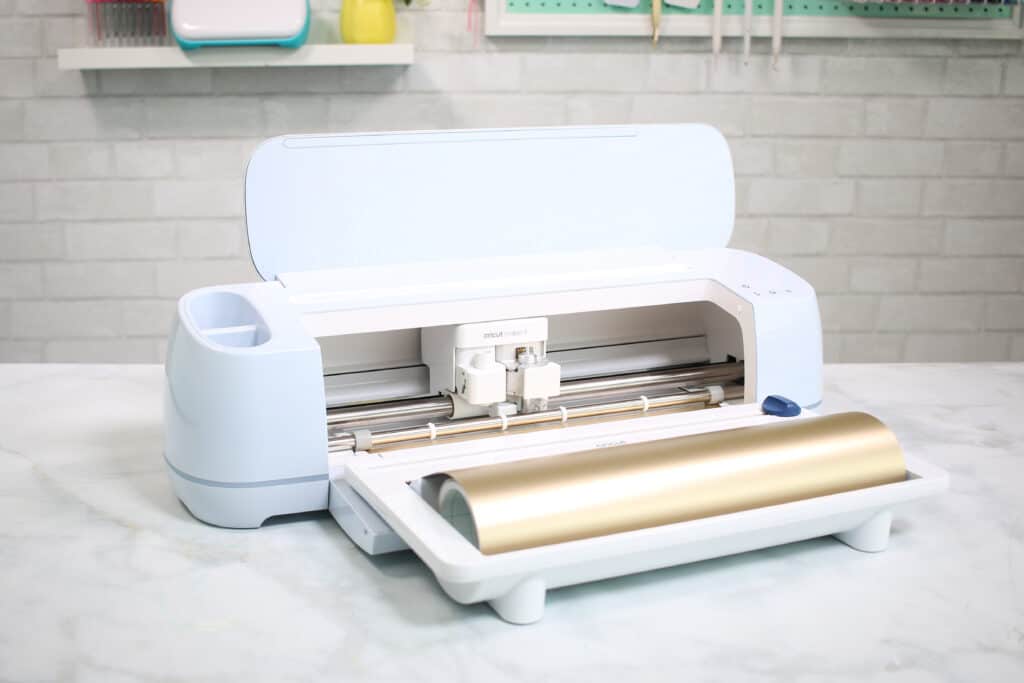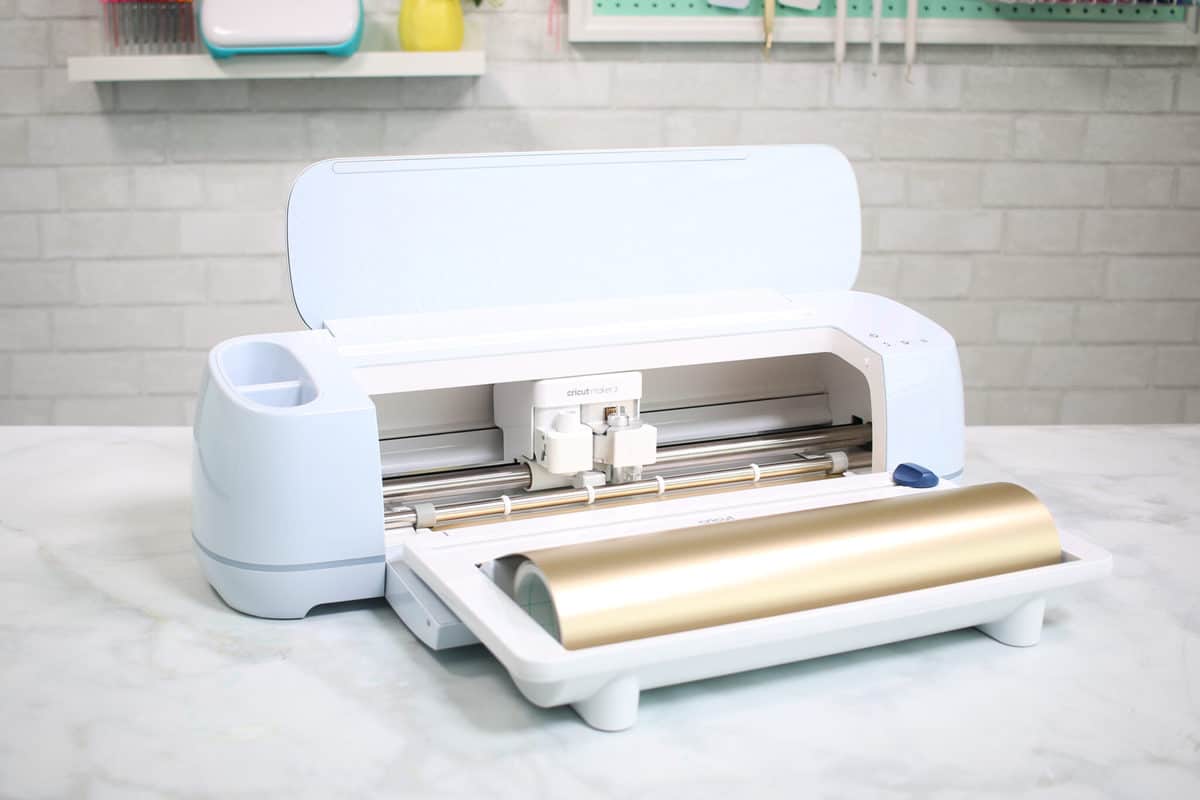 As your project cuts, the roll holder keeps your project neatly rolled up. Once it's done cutting, your Maker positions the end of your cut just above the trimmer. Before you unload your project, slide the trimmer across for a clean, straight cut.
I love using this with my Smart Material Rolls. It makes it so much easier to cut large projects. It can hold up to a 75-foot roll. I can't imagine using that large of a roll without the Roll Holder.
The Smart Material Roll Holder is available for $49.99.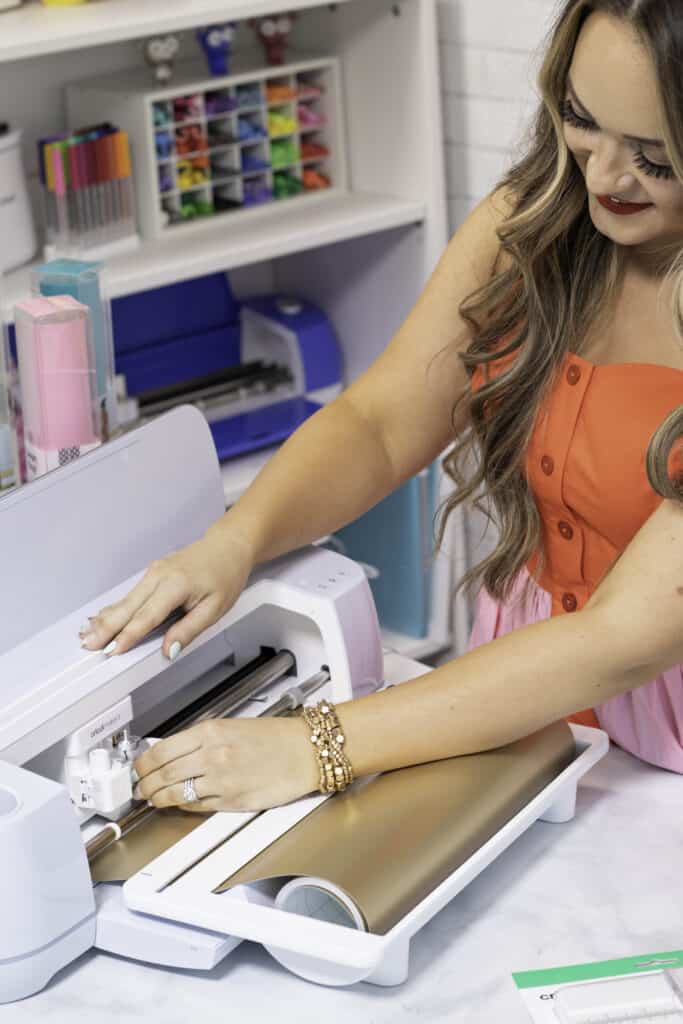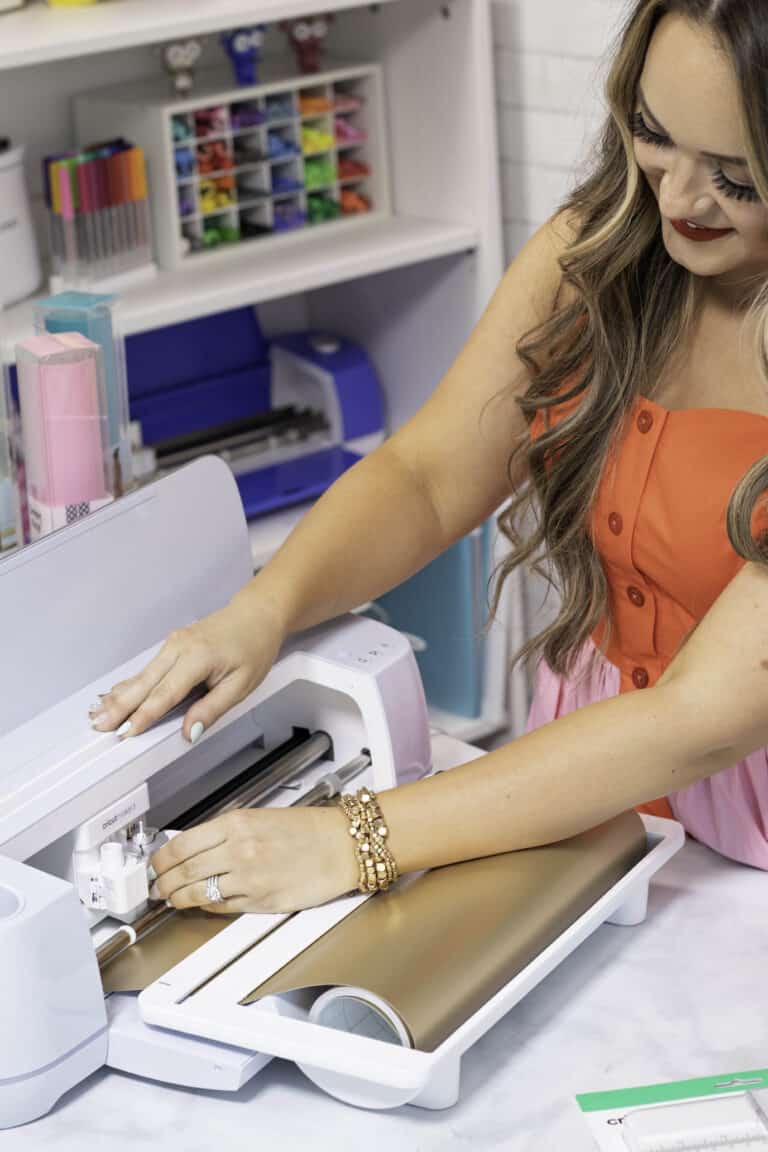 Is the Maker 3 Worth It?
Which machine you should get is going to depend on how often your craft and what materials you are wanting to cut. For my full comparison of the Maker 3 and Explore 3, check out my blog post HERE.
To read my full comparison of the Maker and Maker 3, check out my blog post HERE.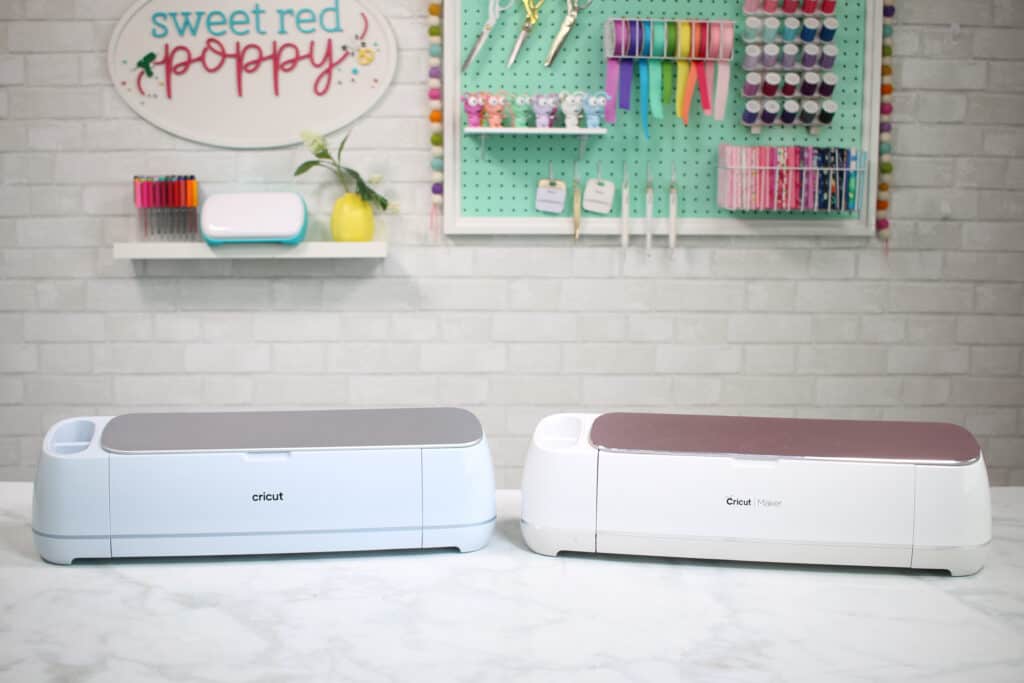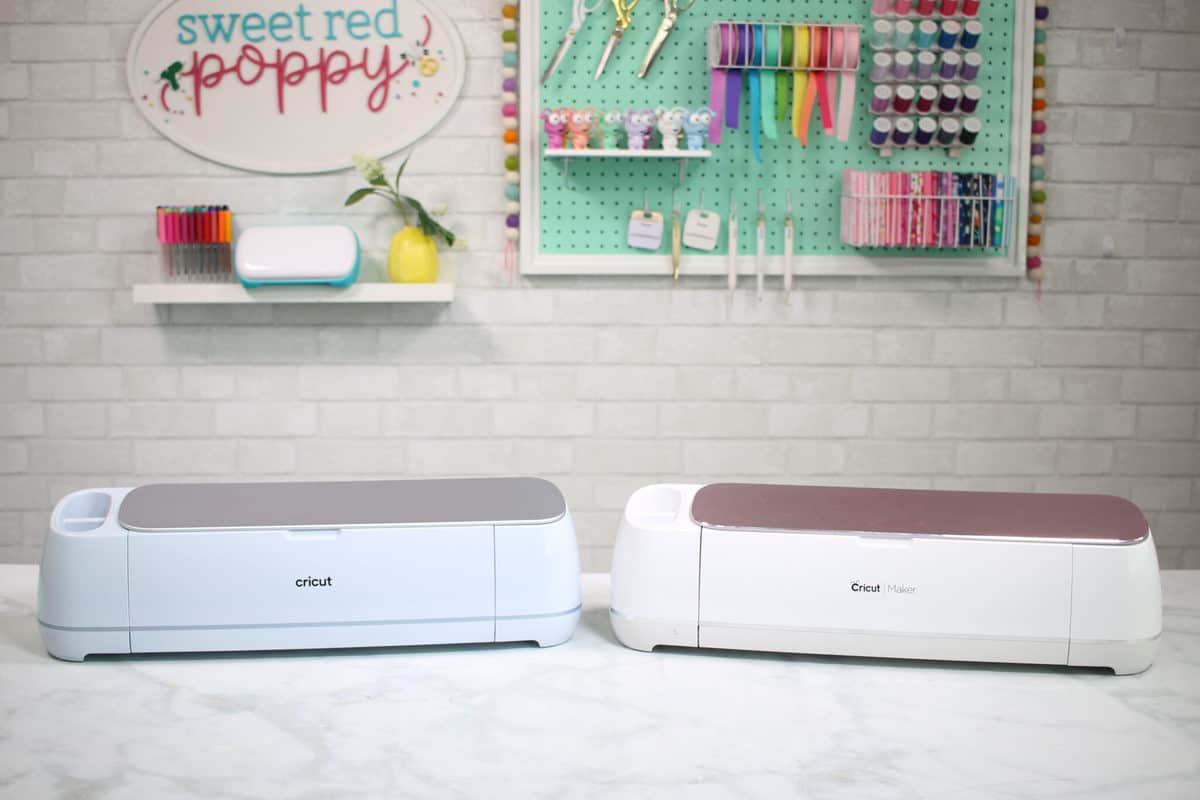 I hope you enjoyed learning a little more about the new Cricut Maker 3. If you have any questions about Maker 3, be sure to leave them in the comments below!
You can purchase the new Cricut Maker 3 here!
Master Your Cricut with my Cricut Course
In my course, Cricut Made Easy, I dive deep into the Cricut world, covering Cricut Maker 3, Explore 3, Maker, Explore Air 2 and Joy. I teach you everything you need to know to successfully use your machine's capabilities to their full potential. I go over how to use Infusible Ink, how to know which Cricut mat to use, how to create stunning Print then Cut projects, and so much more. Click HERE for more information on Cricut Made Easy. And as an added bonus, I include 16 different projects designed to help you master your Cricut.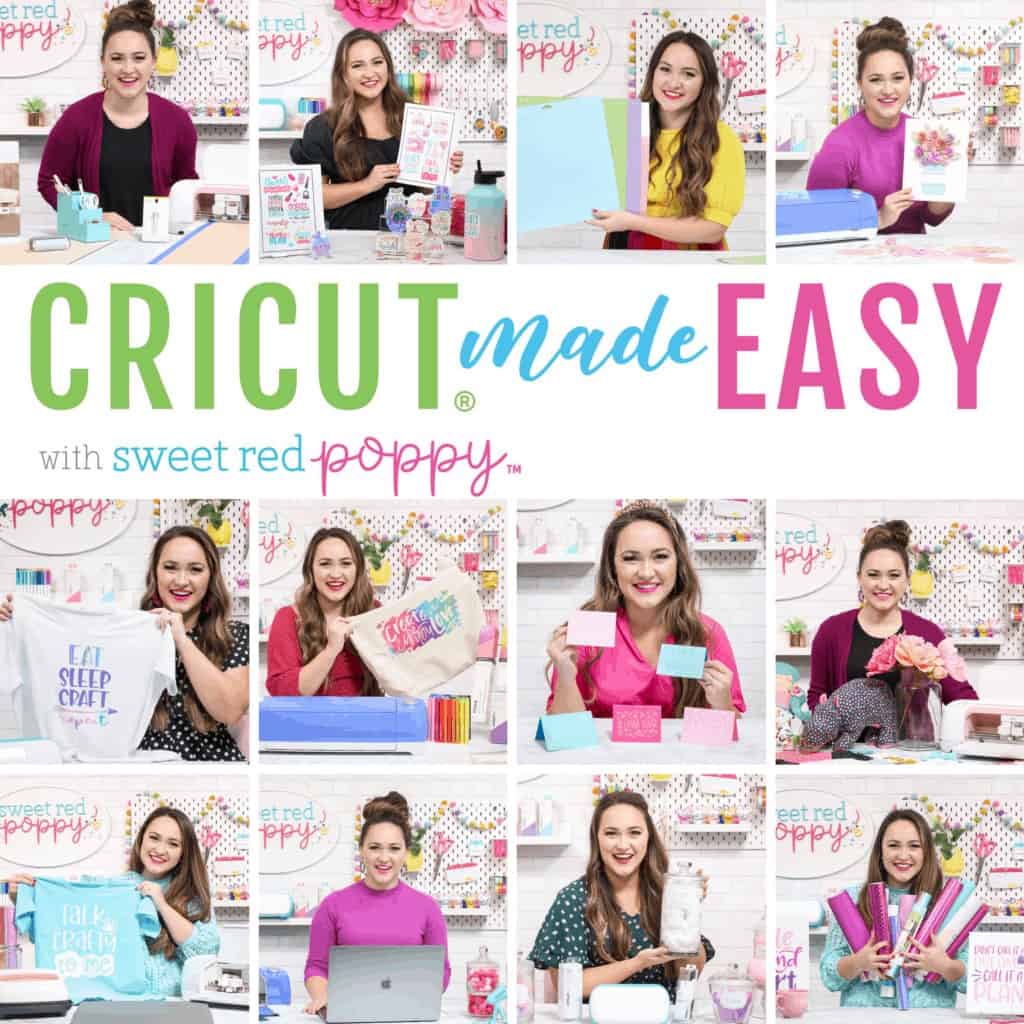 Don't want to forget about these Maker 3 facts? Save this for later! Click here to save this project on Pinterest.
Have you tried the Cricut Maker 3 yet? Let me know in a comment below!