Looking for Valentine's Day Cut Files? Well, look no further! I'm sharing 6 different FREE Valentine's Day SVG files.
Once Christmas is behind me, I turn my focus to Valentine's Day. The pink and red color scheme makes crafting for Valentine's Day perfect for me! Aside from the adorable colors and hearts you see everywhere, I love spending time with my loved ones on Valentine's Day.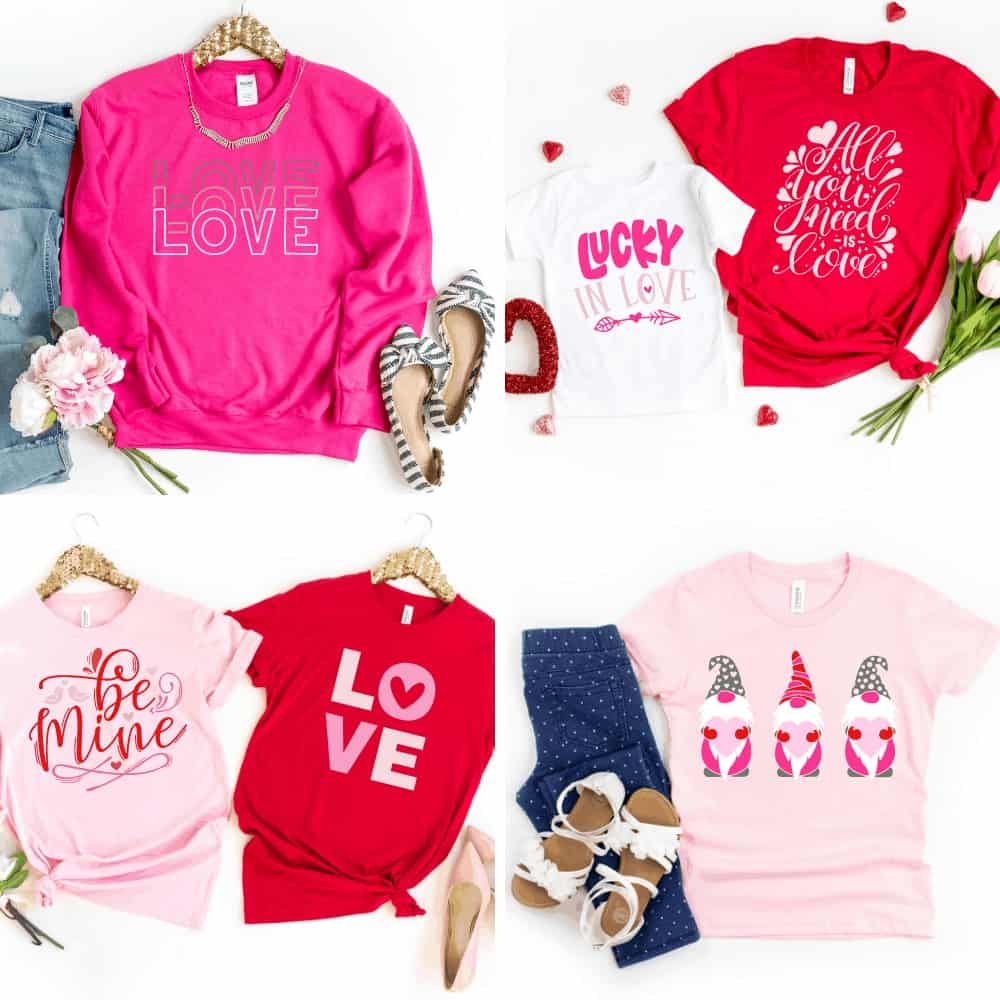 This year, I decided to release six of my very own SVG files to help you feel a little more inspired to create your very own Valentine's Day projects.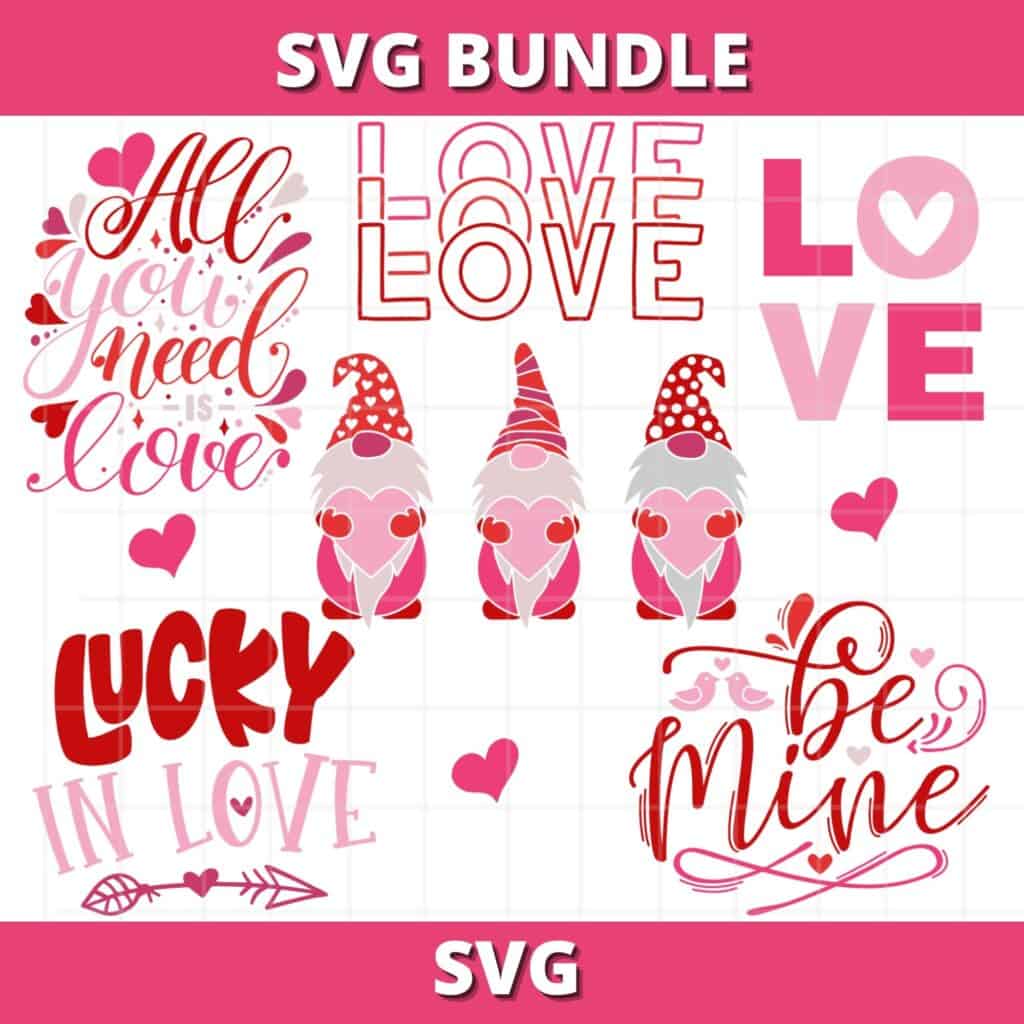 If you've never uploaded an SVG file to Design Space, don't worry, I dedicated an entire blog post to teach you how to easily upload any SVG file to Design Space. Learn how to upload an SVG file to Design Space here.
Once you have the SVG file uploaded, the possibilities are endless!
One of my favorite things to make is Valentine's Day shirts. My kids love having a one-of-a-kind shirt made just for them for Valentine's Day!
In addition to shirts, these SVGs are perfect for creating adorable mugs and home decor.
I love having a few Valentine's Day signs in my house! Learn how to apply Vinyl with this tutorial to get perfect results!
Looking for even more Valentine's Day Cricut projects? Check out the links below!
I can not wait to see what you create! Be sure to post a picture of your project on Instagram and Facebook and tag me @sweetredpoppy so I can see all of your adorable Valentine's Day projects!
Want to save this cute Valentine's Day project for later? Save it on Pinterest here!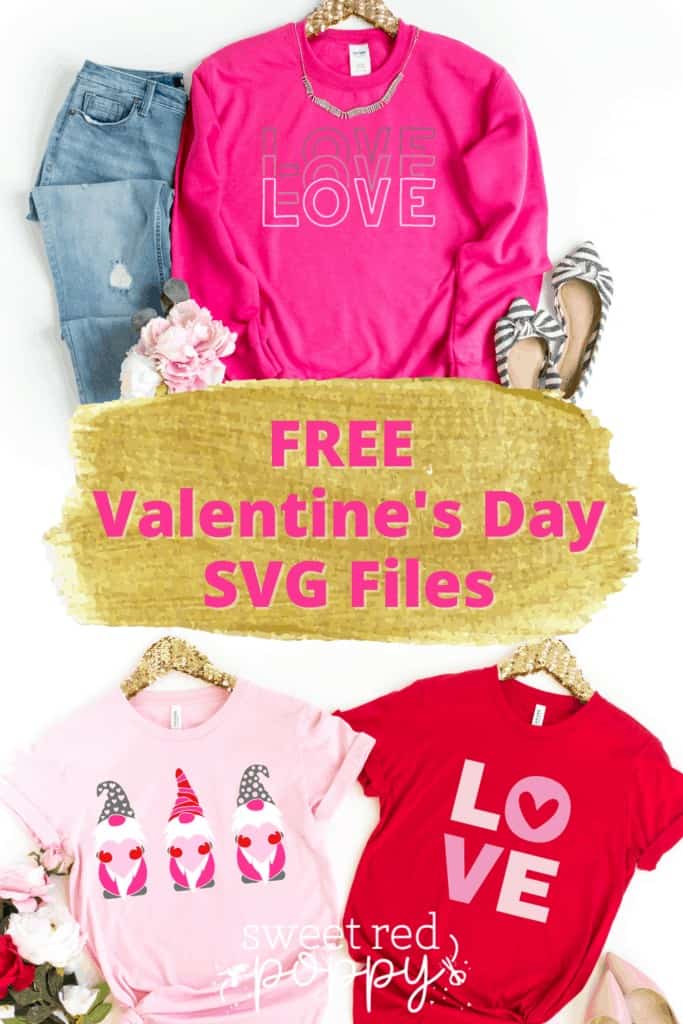 Do you love your Valentine's Day SVG files? Share your project with us in the Sweet Red Poppy Crafting & Sewing Group!