Learn How to Create Adorable Valentine's Day Gift Boxes with Your Cricut Maker Scoring Wheel!
If you're looking for the perfect Valentine's gift this year, you have to make these adorable little treat boxes with your Cricut Maker! Fill them with candy, nail polish, a gift card or even a special note for a gift your friends are sure to love!
This is a sponsored post written on behalf of Cricut.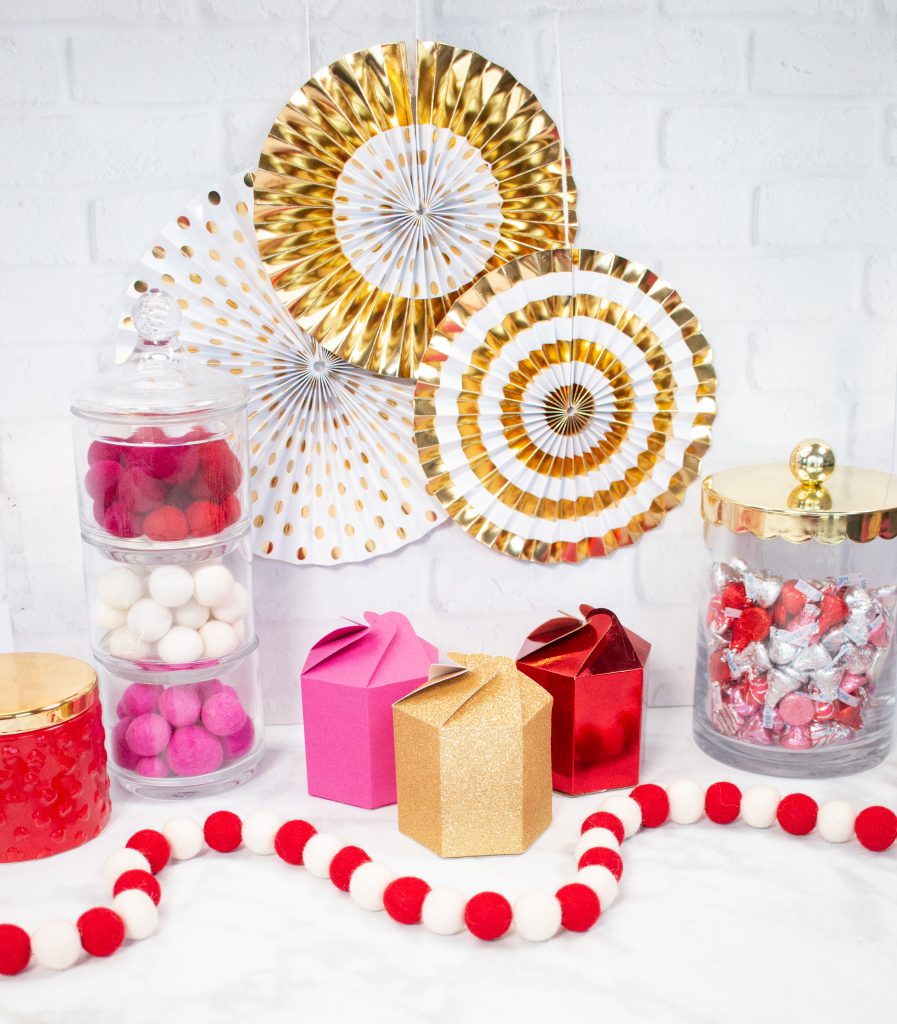 The Cricut Maker Scoring Wheel adds extra dimension to this project by creating crisp and clean scoring lines making it easier than ever to create beautiful boxes!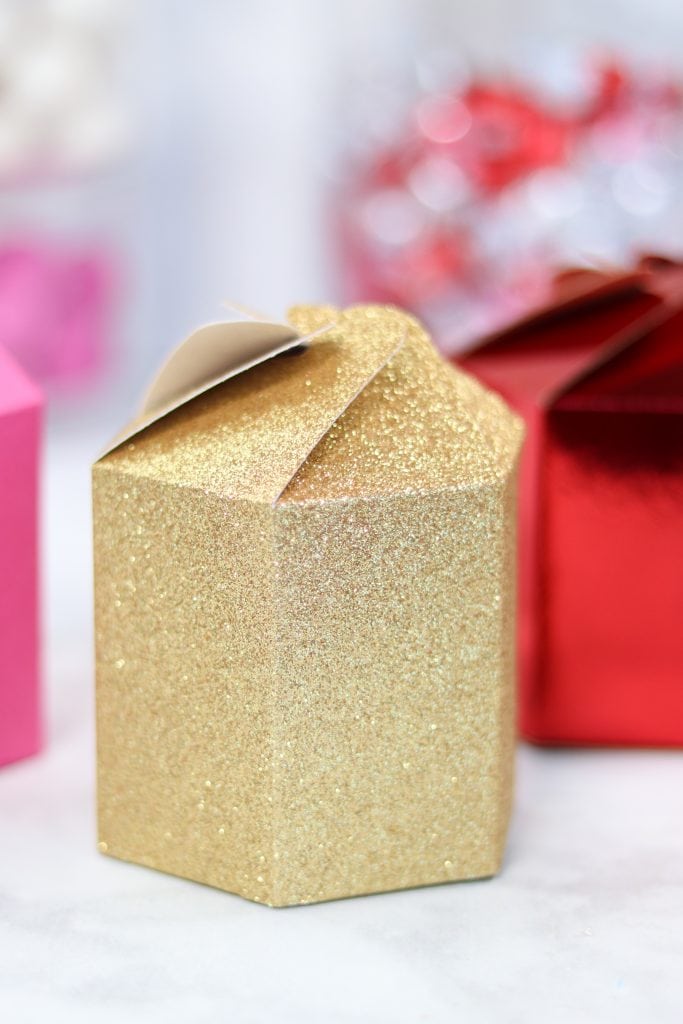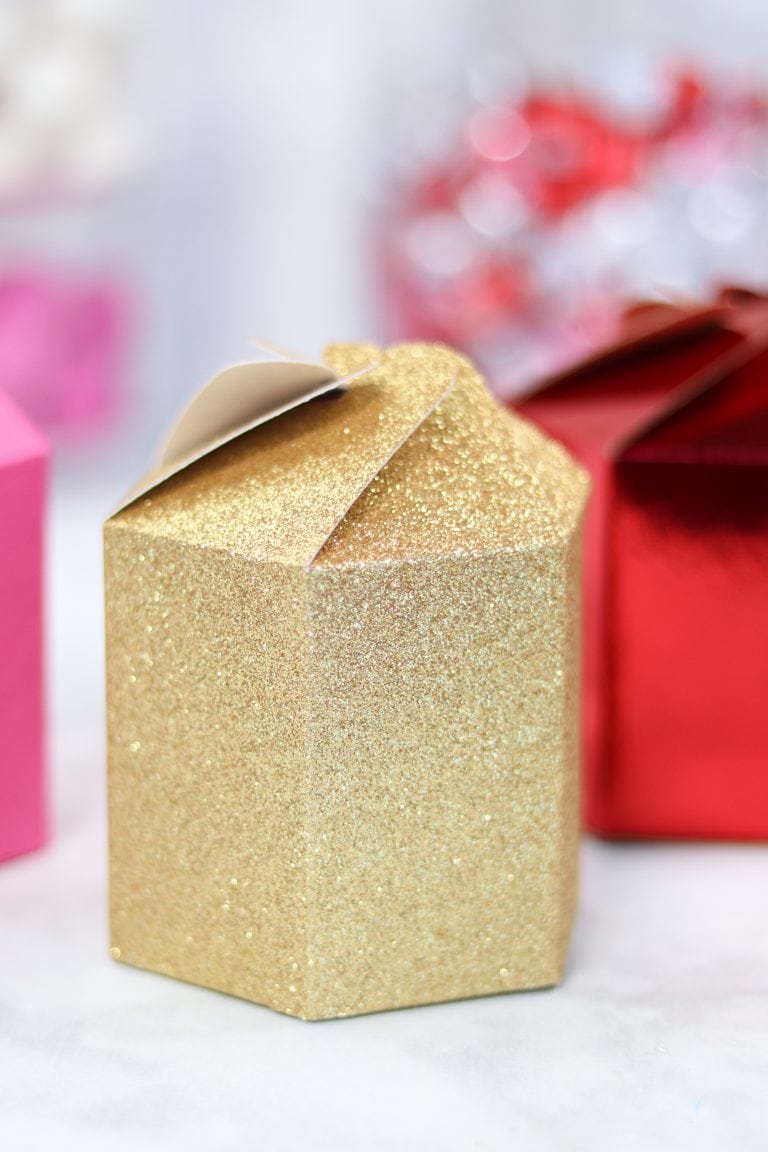 Paper Box Supplies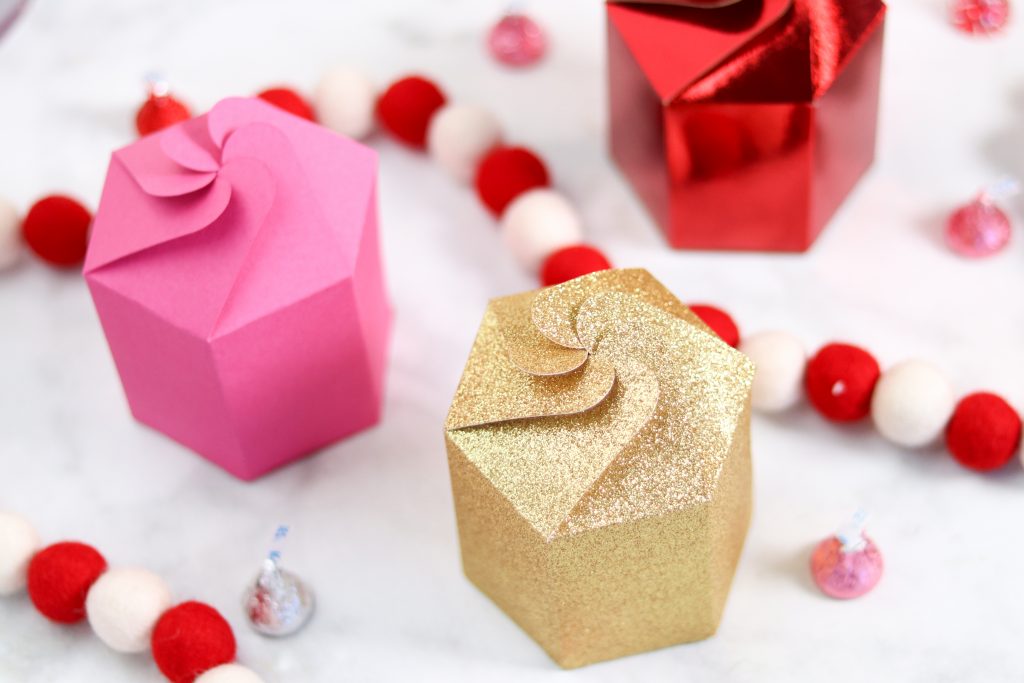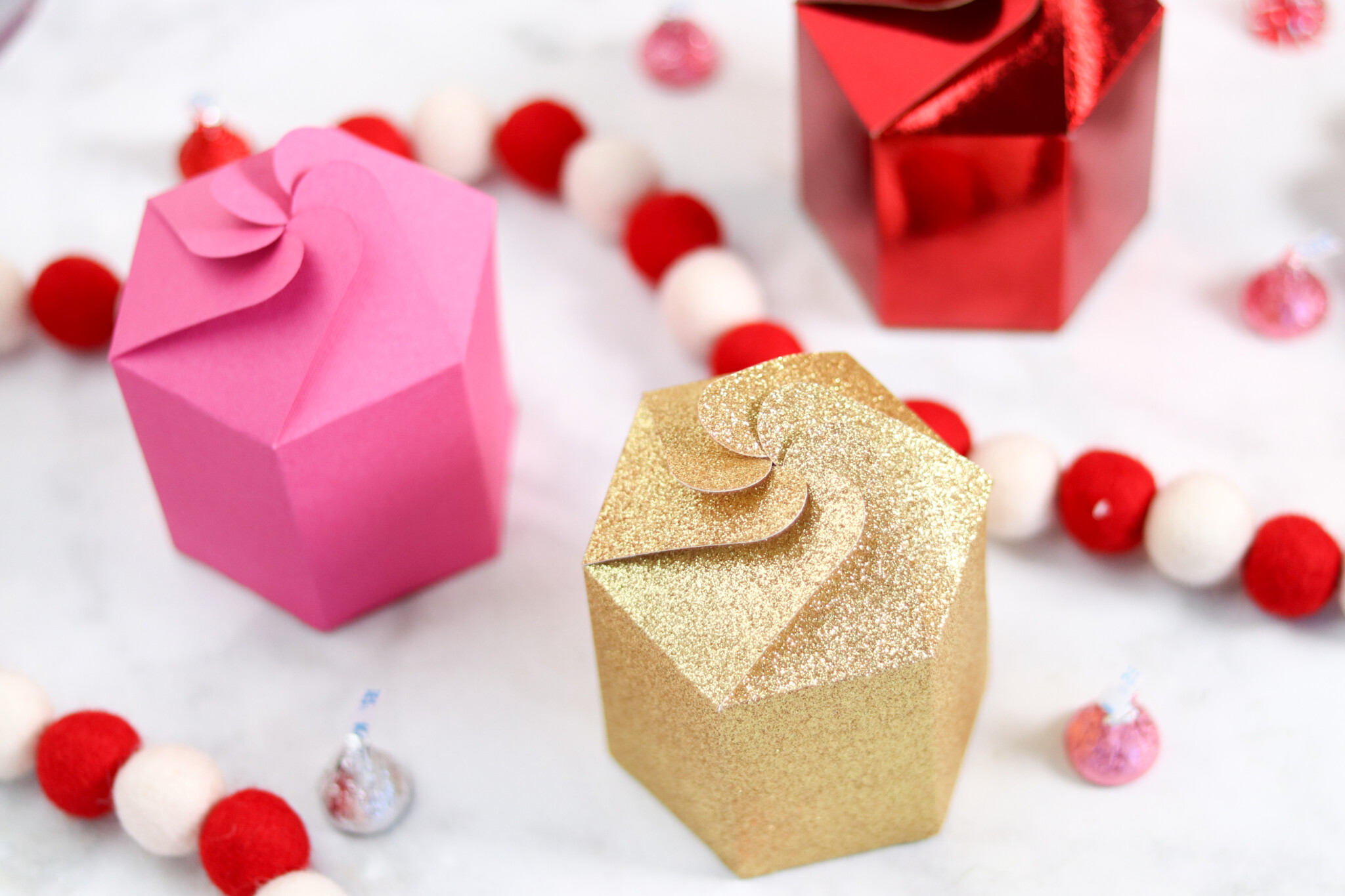 If you're new to using the Cricut Maker Scoring Wheels, you might have a few questions about them!
You can complete this project using the Explore Air machine with the Scoring Stylus. However, using the Scoring Wheels provides a cleaner score line which makes it easier to fold the paper and get a crisp fold line. It also prevents thicker materials from cracking when their are being folded.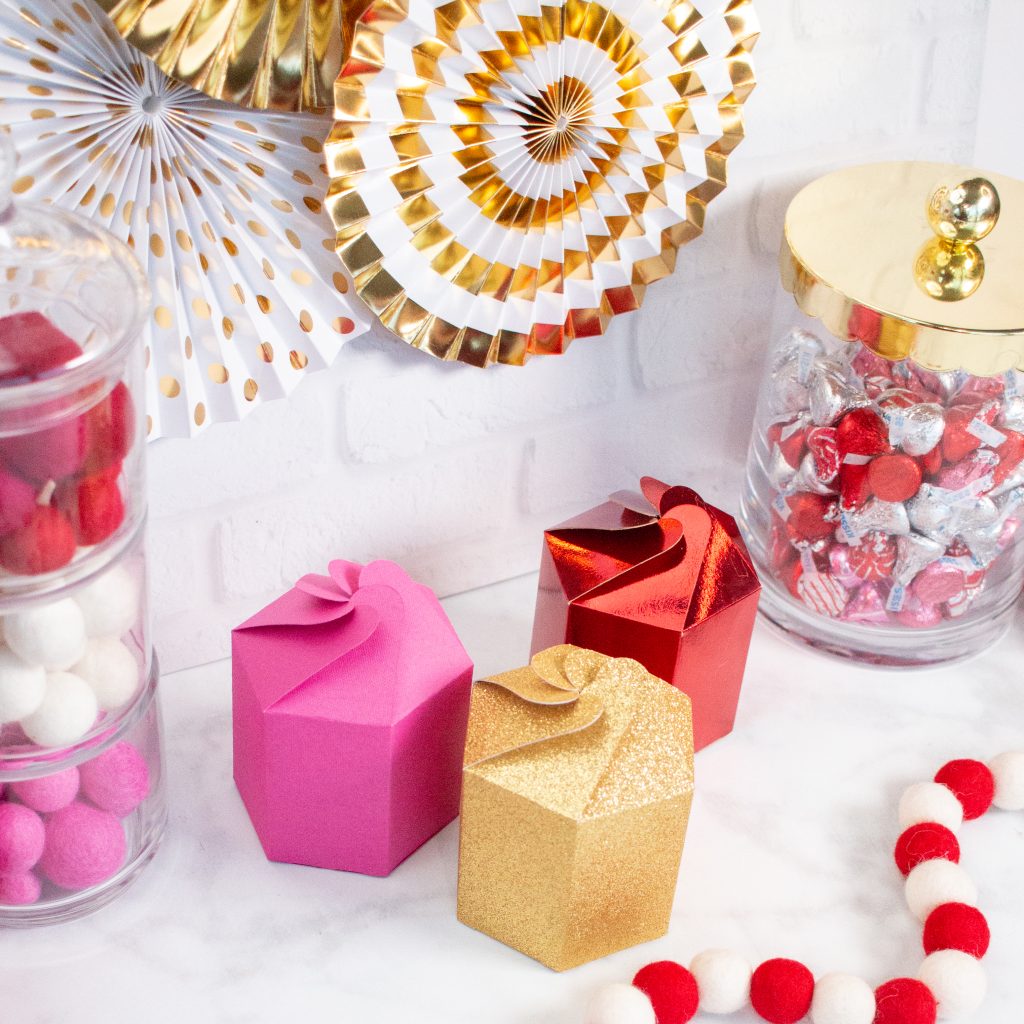 Another advantage to using the scoring wheel is when you are using white core paper or cardstock, the scoring wheel can draw a double line which prevents the white core from showing through when you crease it.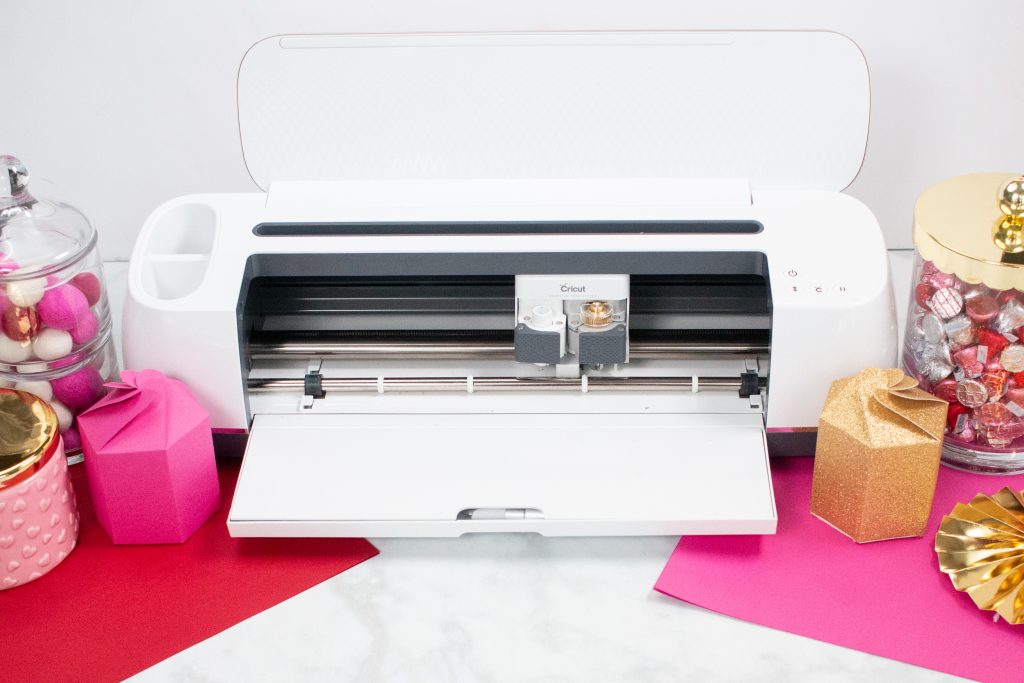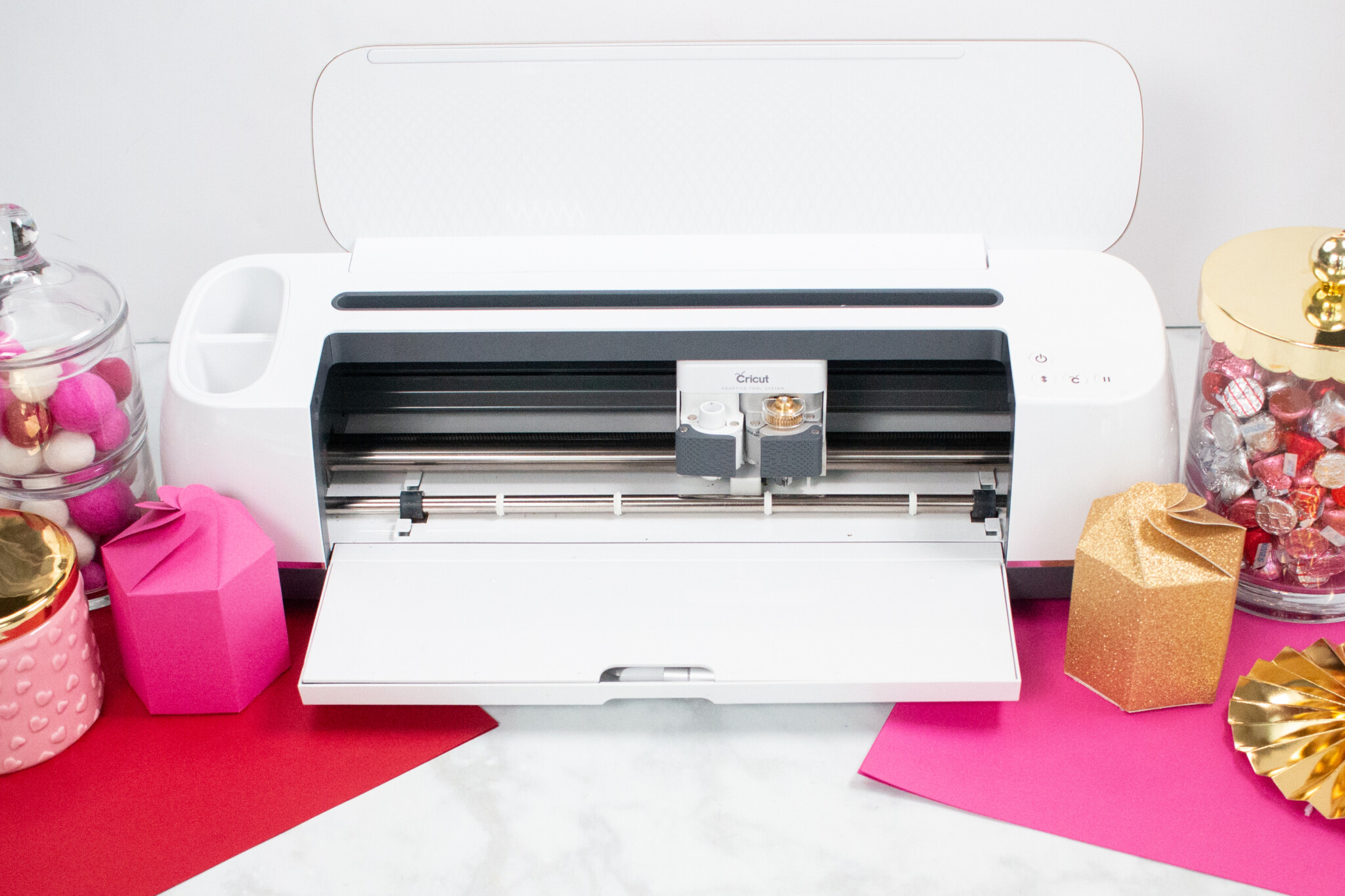 Cut & Score Gift Box
Step 1. Lay a piece of shimmer card stock face down on a Standard Grip mat.
Step 2. Open Design Space to access the box cut file. Resize to desired height and width.
Step 3. Select the correct material, insert scoring wheel.
Step 4. Click the Cricut button.
Step 5. Once the scoring lines have been completed, insert the fine point blade to cut out the design.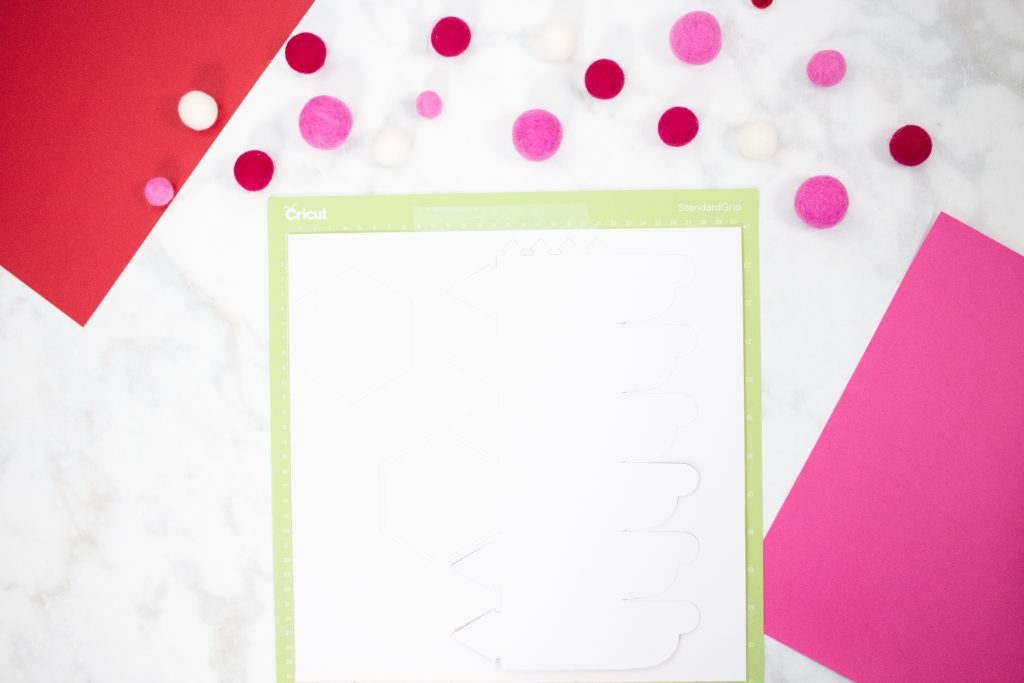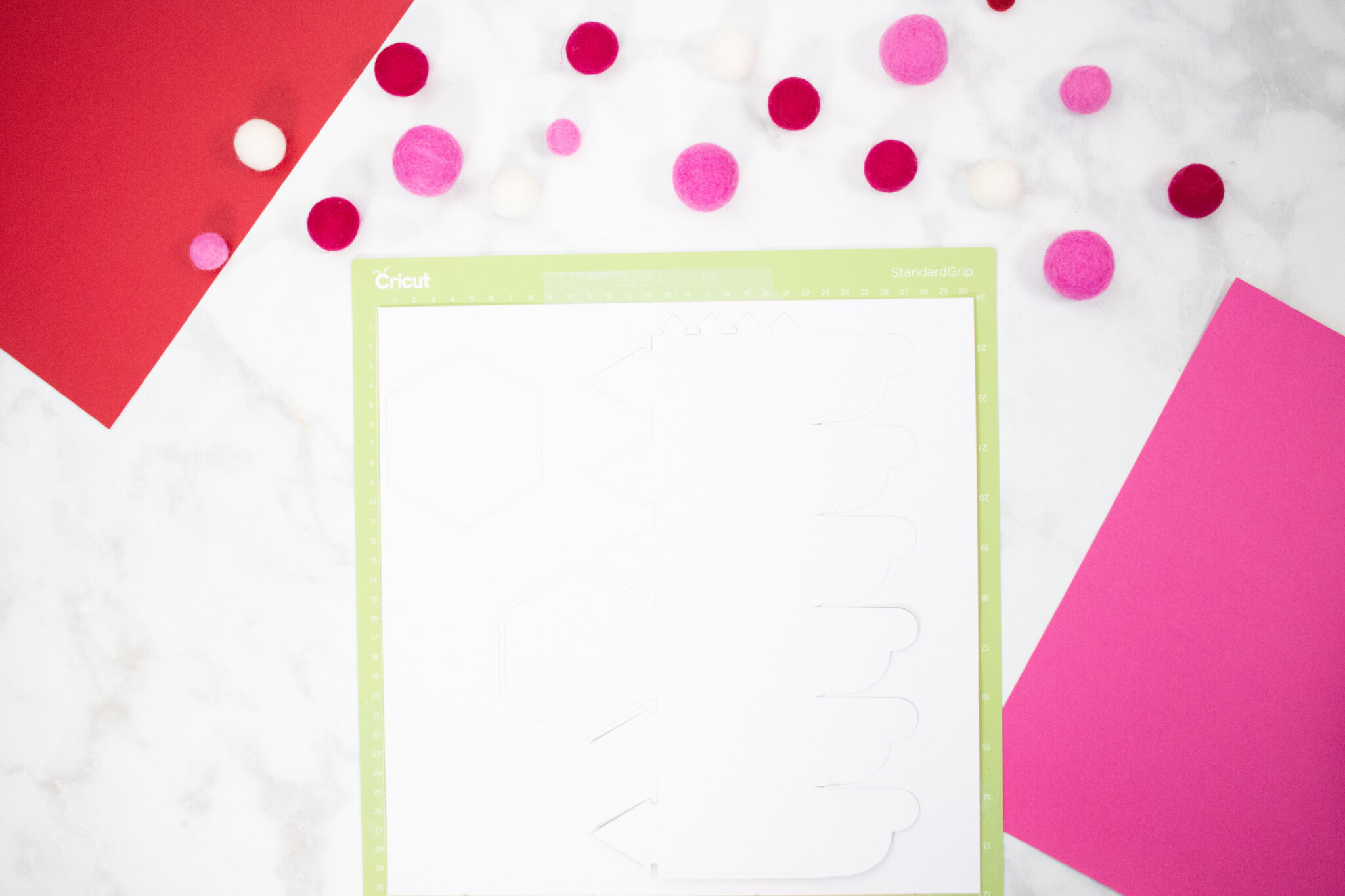 Assemble Box
Step 1. Remove the paper from the mat.
It's easiest to do this by placing the mat upside down and pulling the mat away from the paper. This will prevent the paper from curling as it's removed.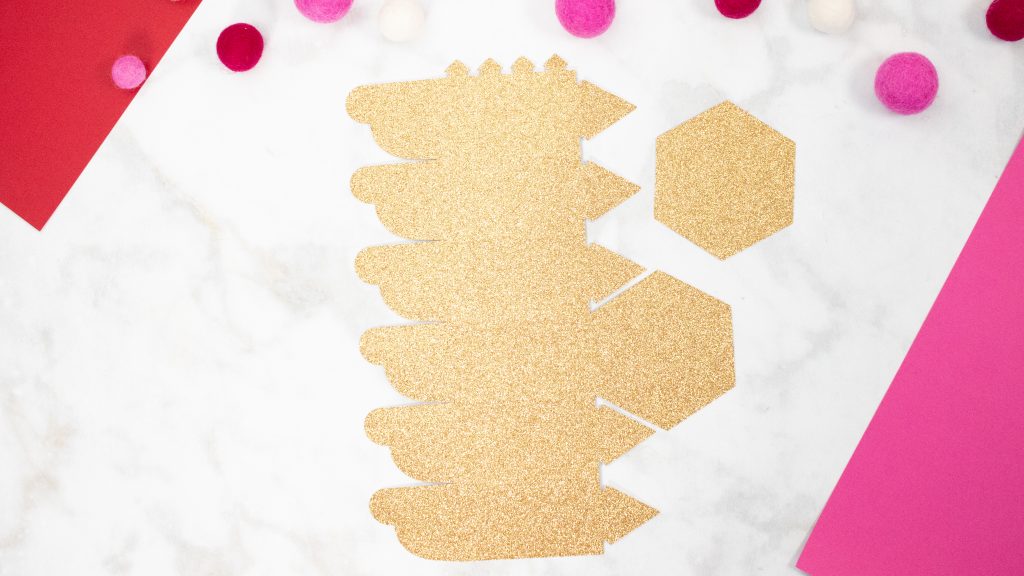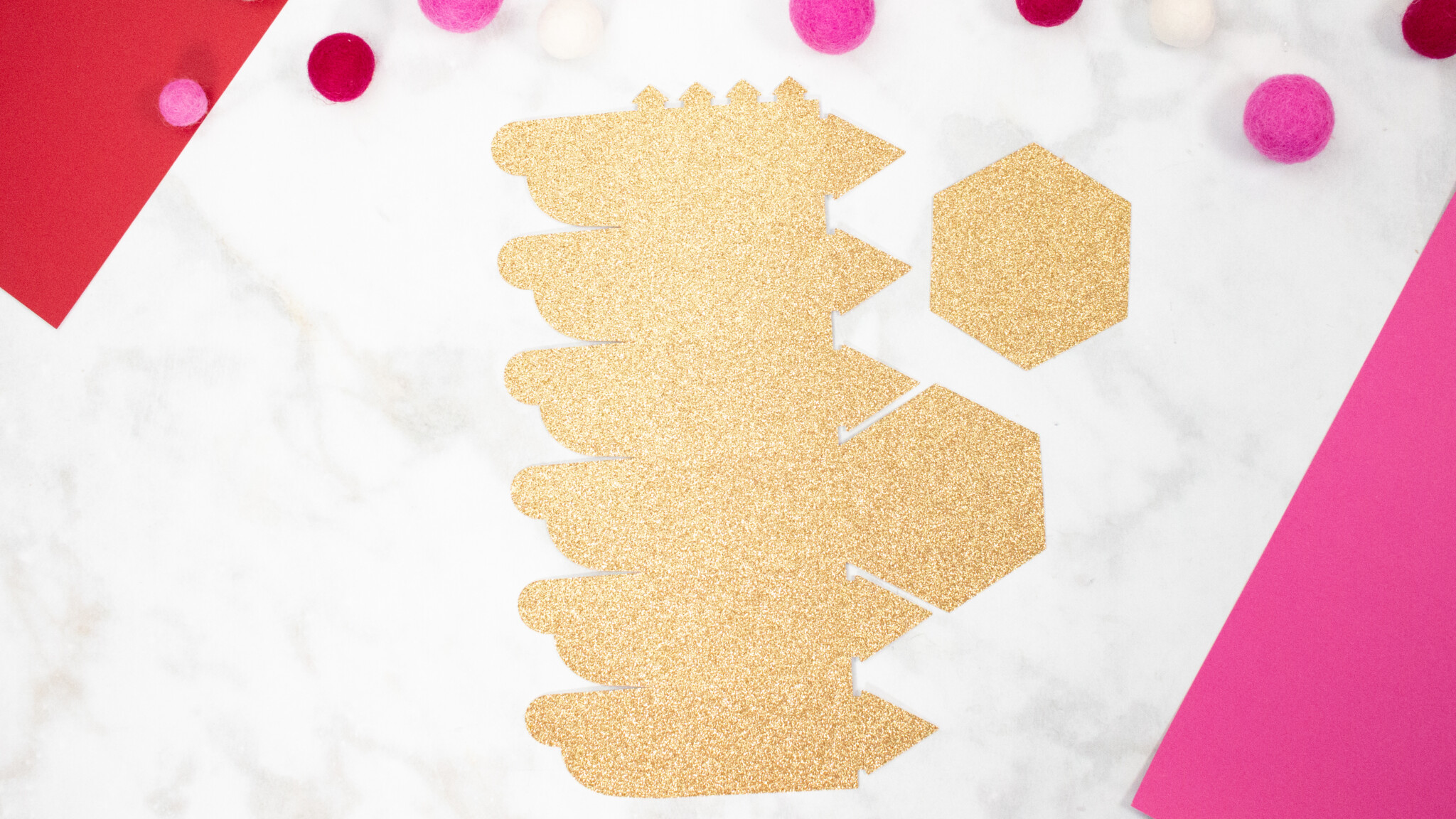 Step 2. Fold the box along each score line to prepare it.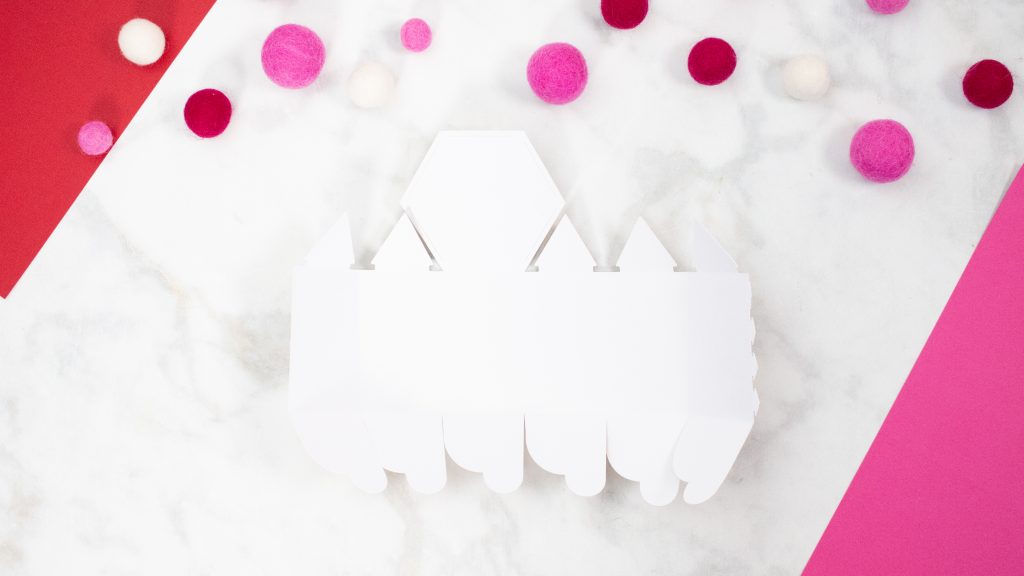 Step 3. Begin by inserting the triangles along the bottom into the hexagon. There are small cut lines along each side that the triangles can be inserted into.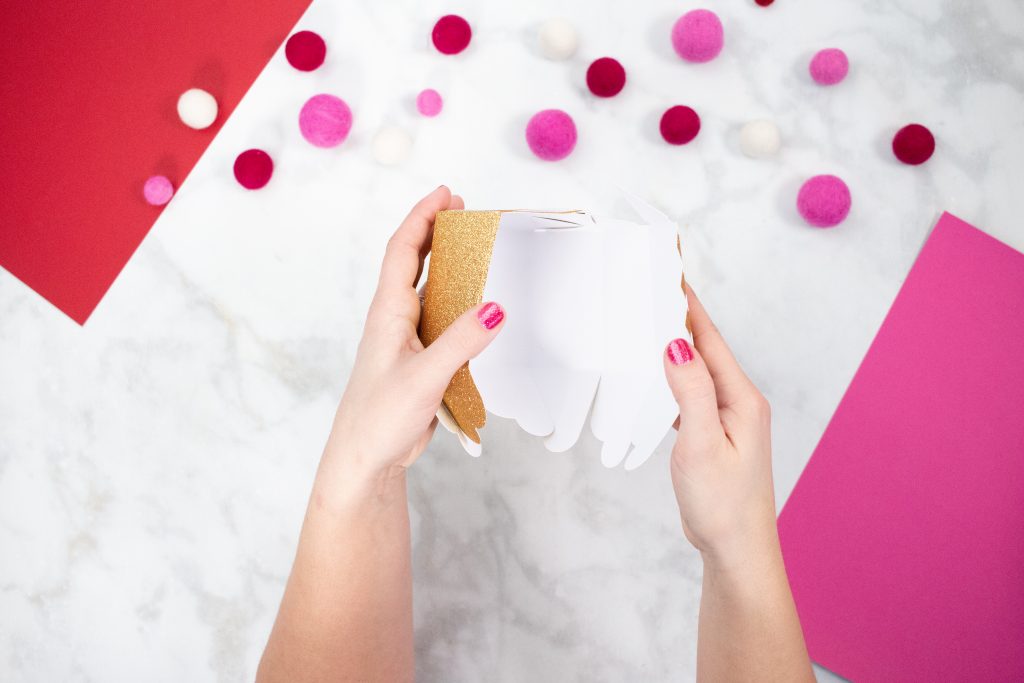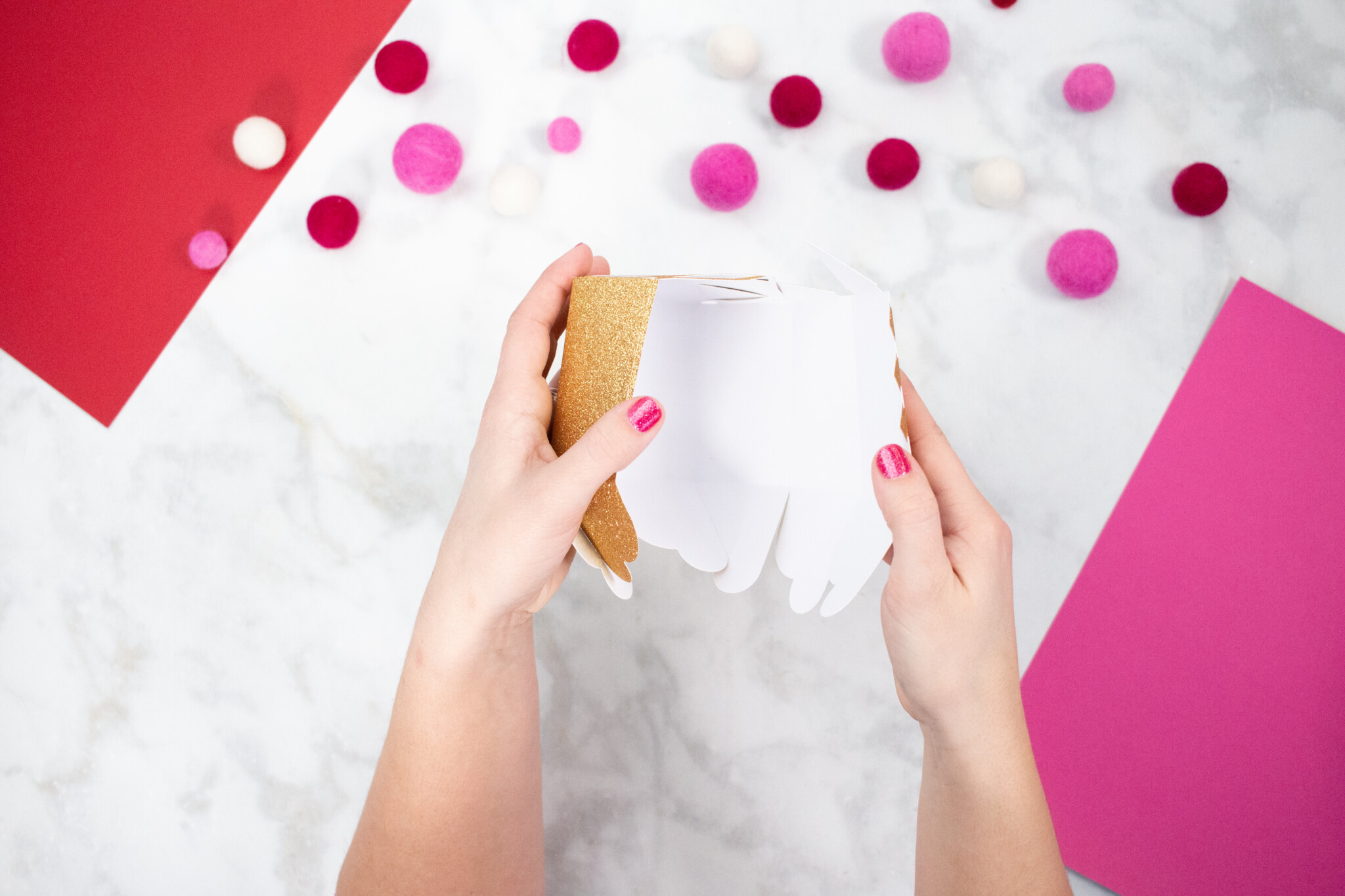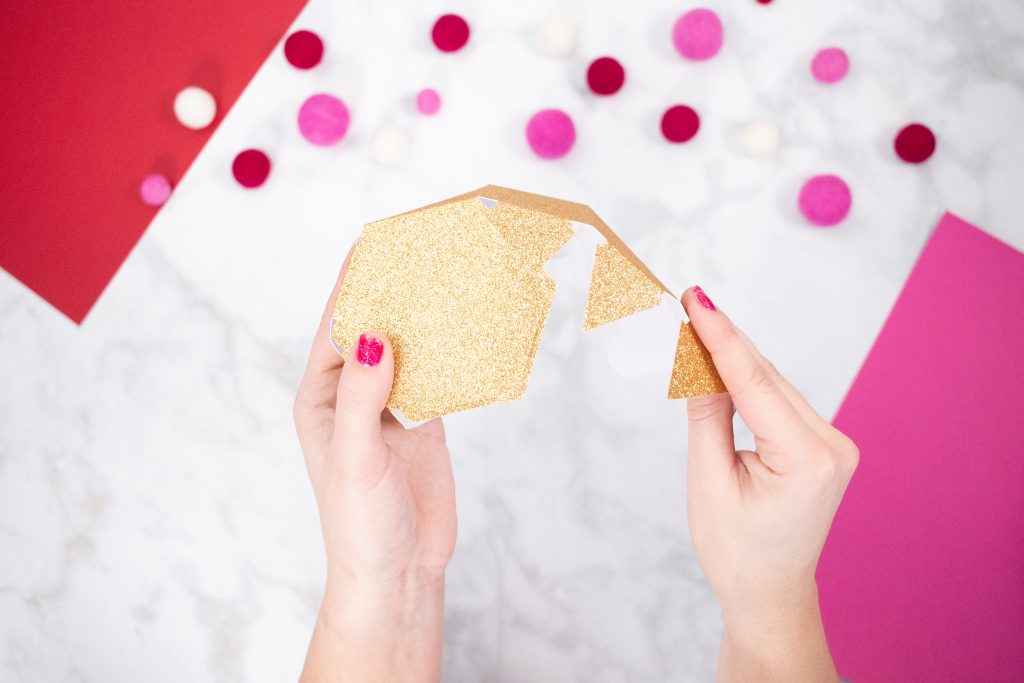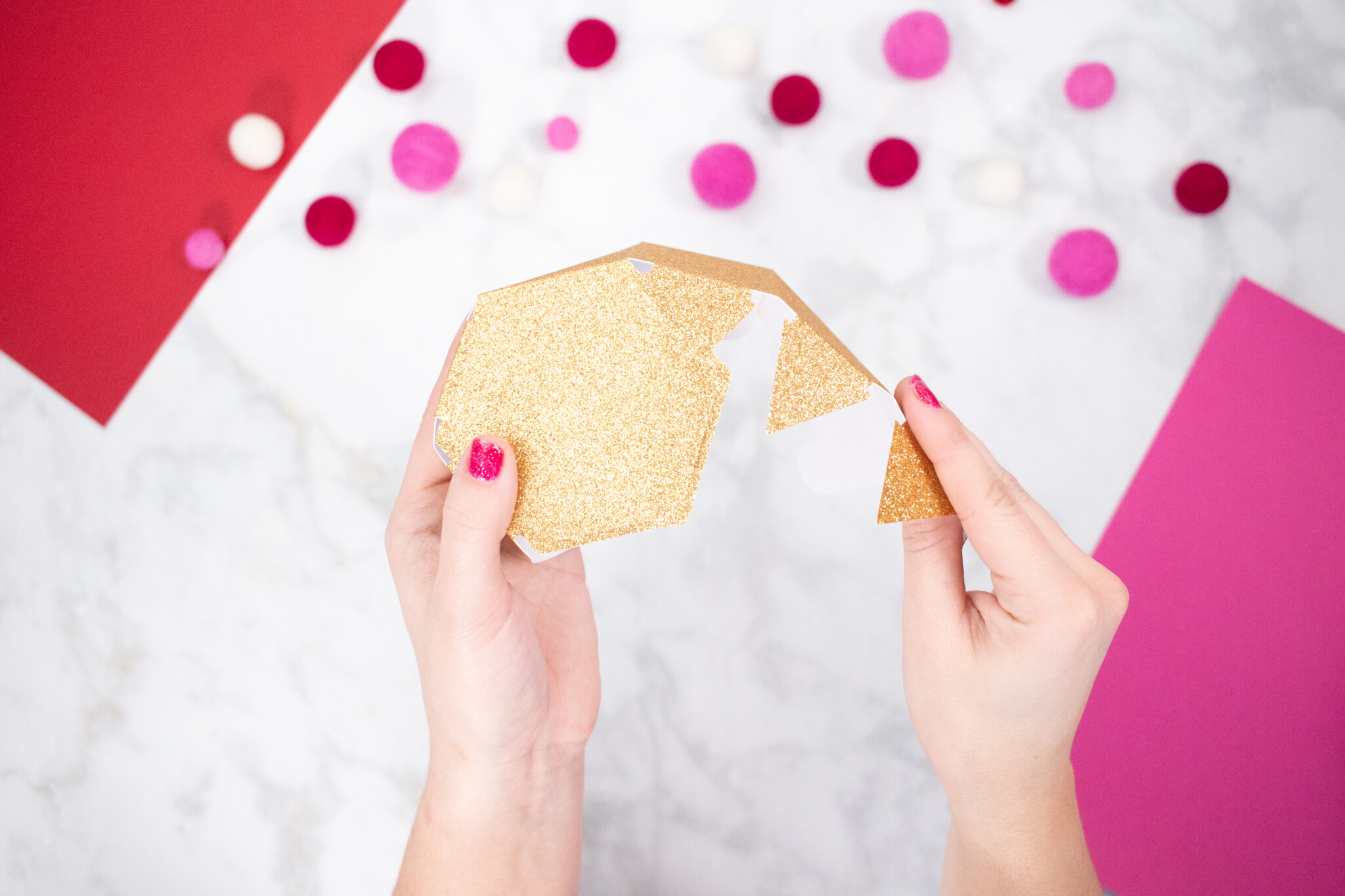 Repeat this process along the back of the box.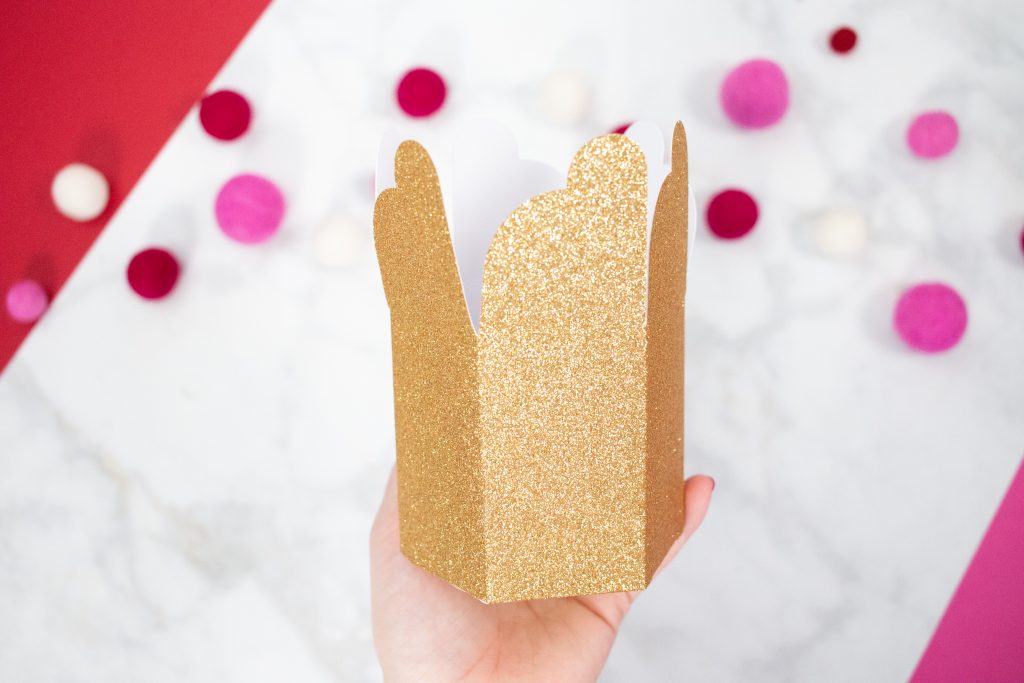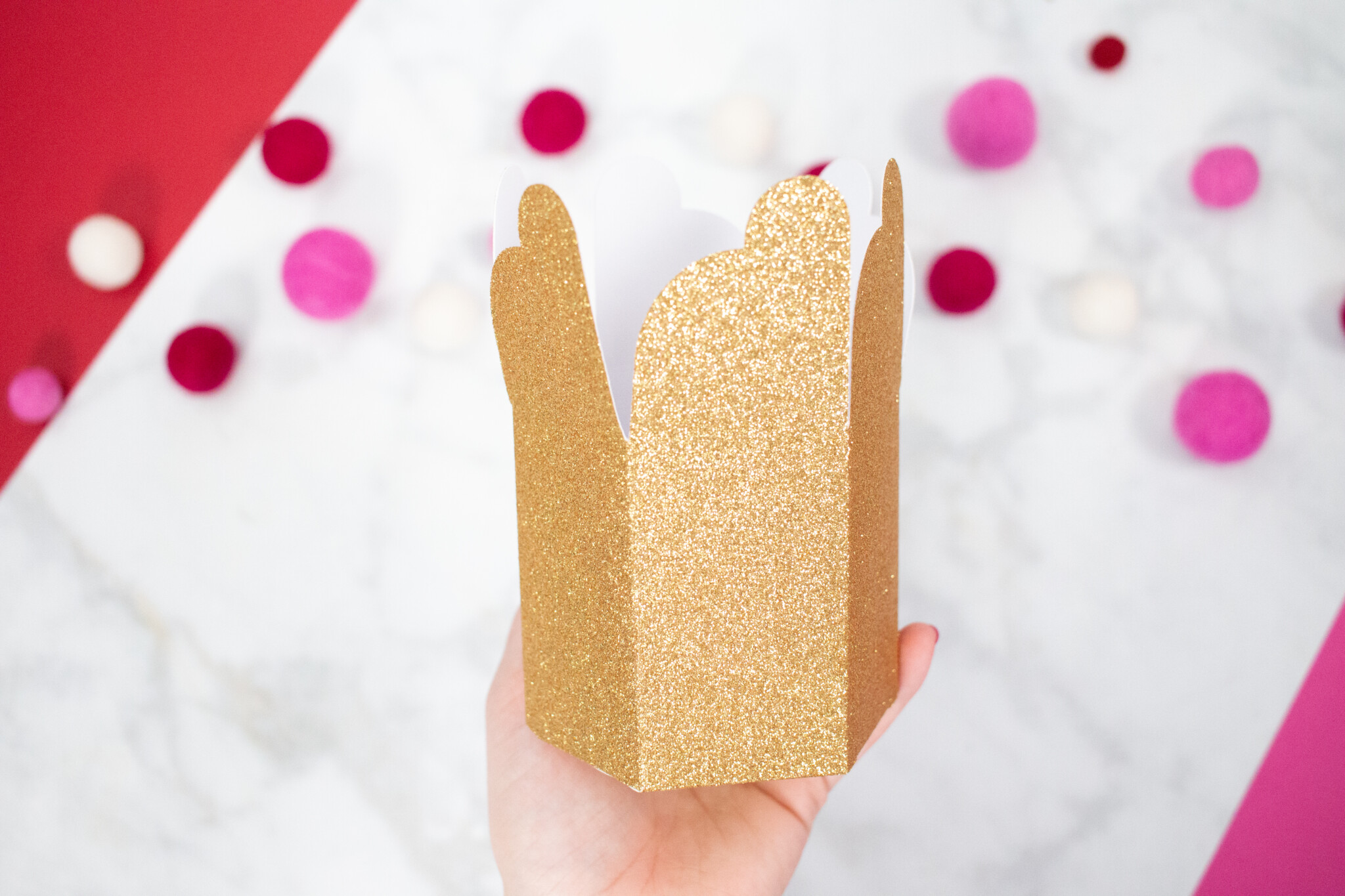 Step 4. To close the box, place each flap on top of the flap next to it around the entire hexagon. On the last flap tuck one side underneath the flap you started with.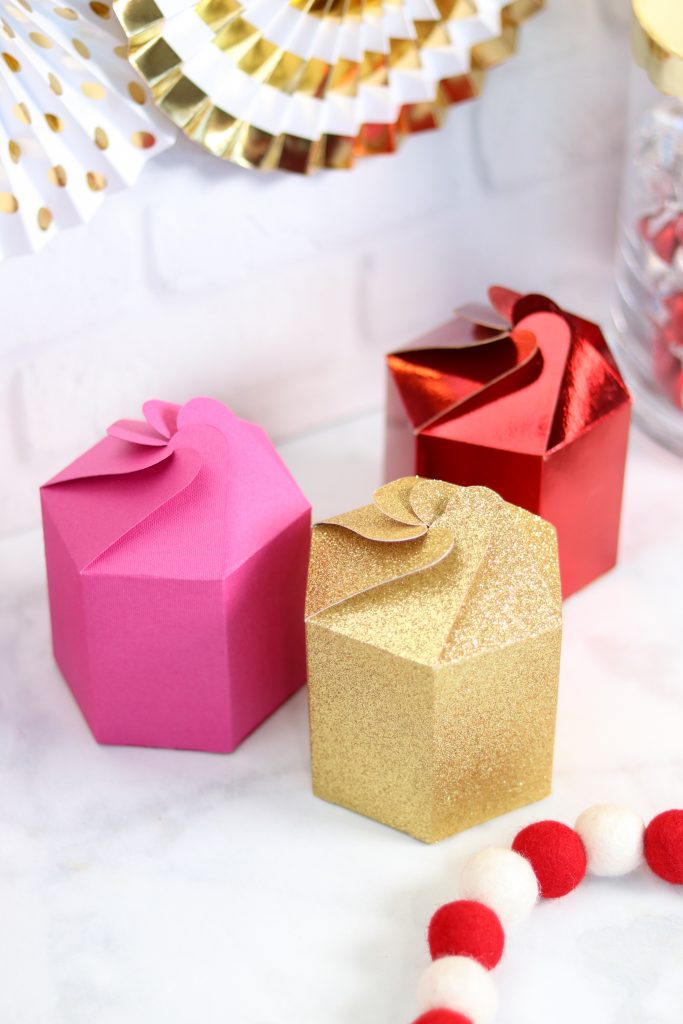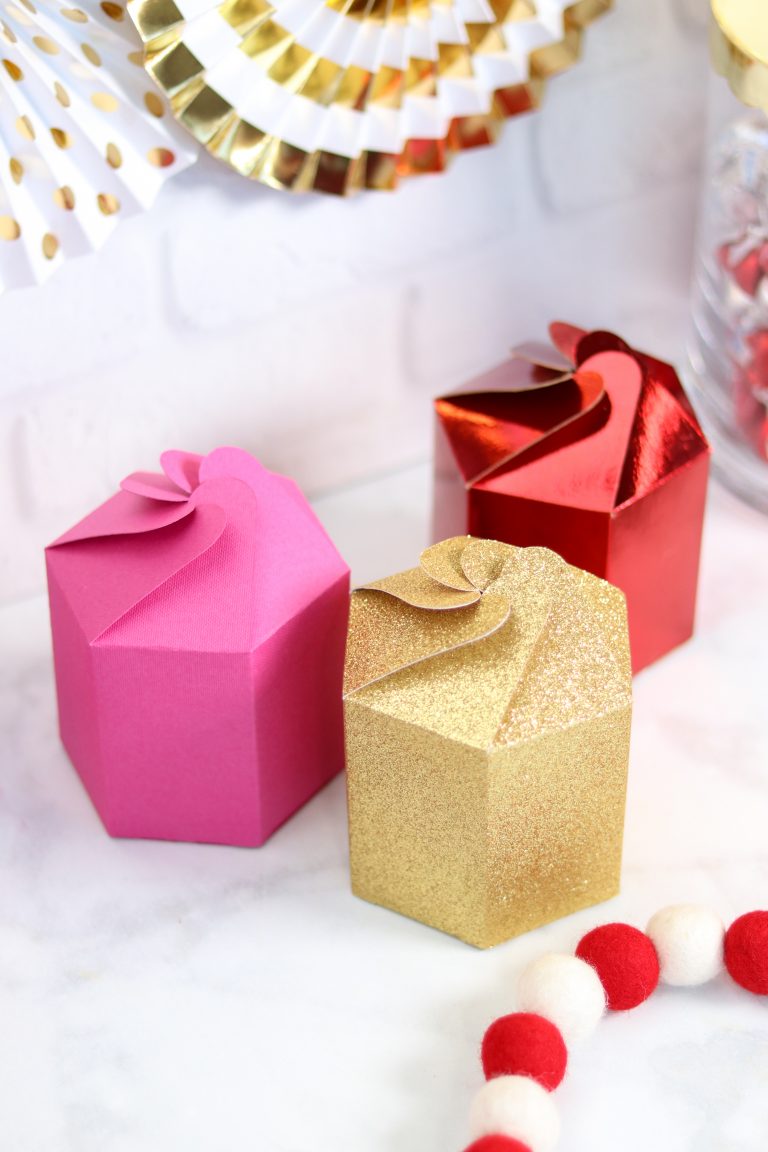 Fill these cute little boxes with candy for the perfect Valentine's Day Treat!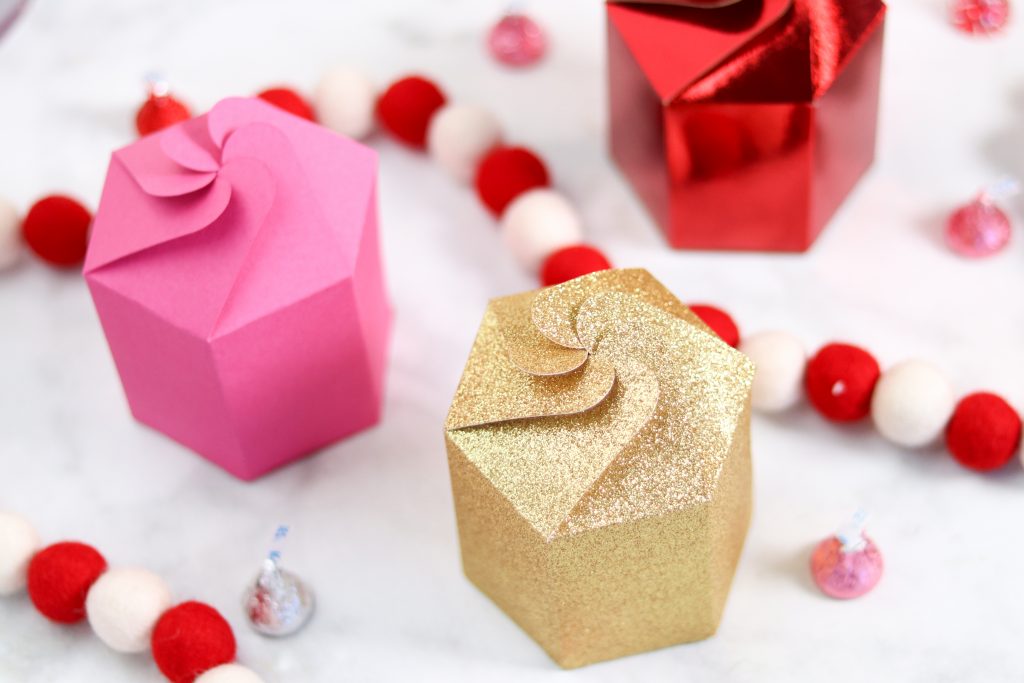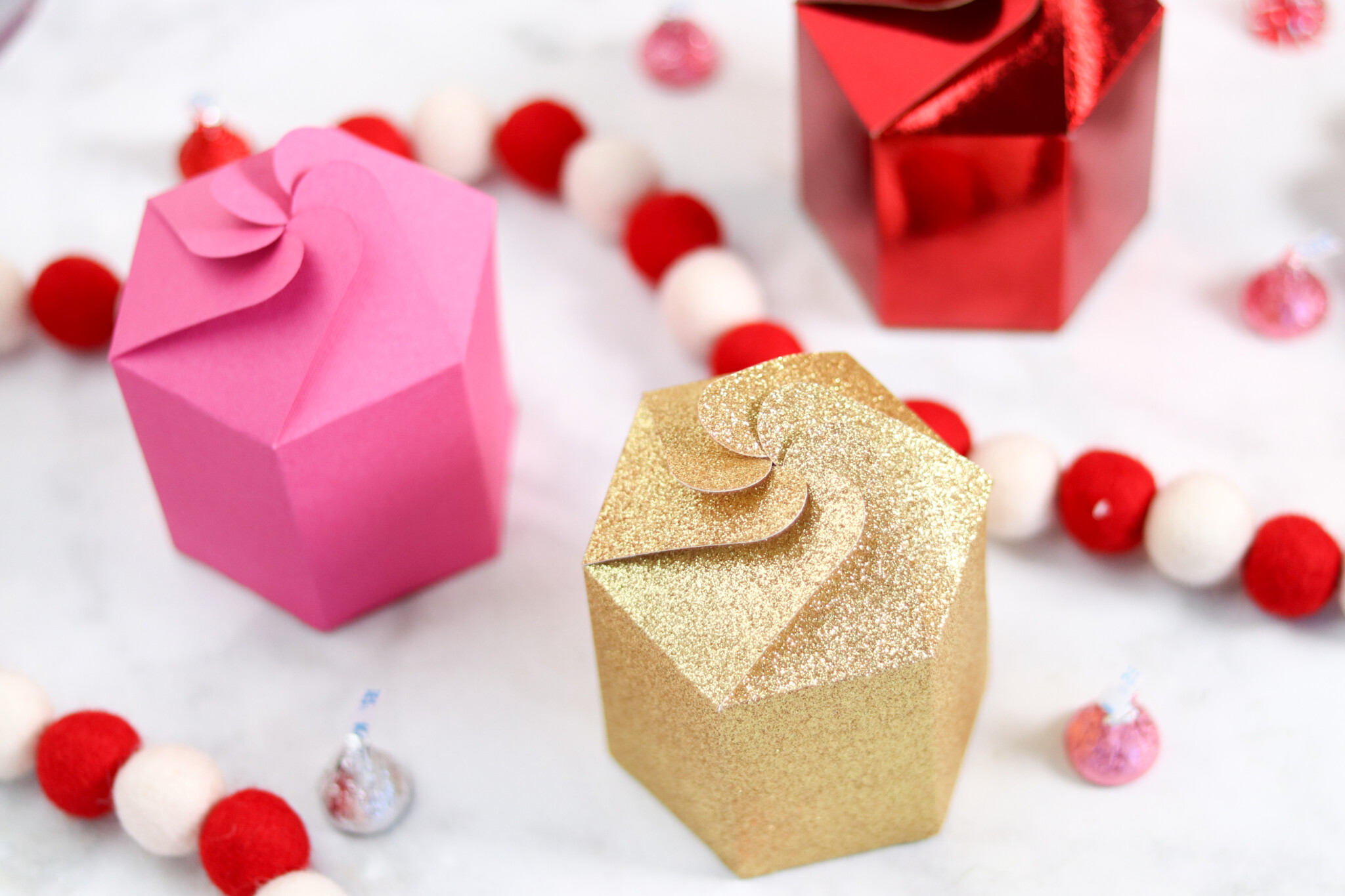 Get the Cricut Scoring Wheel here!
Don't want to forget about this Cricut Gift Box? Save this project for later! Click here to save this project on Pinterest.
Looking for more Valentine's Day crafts? Click here!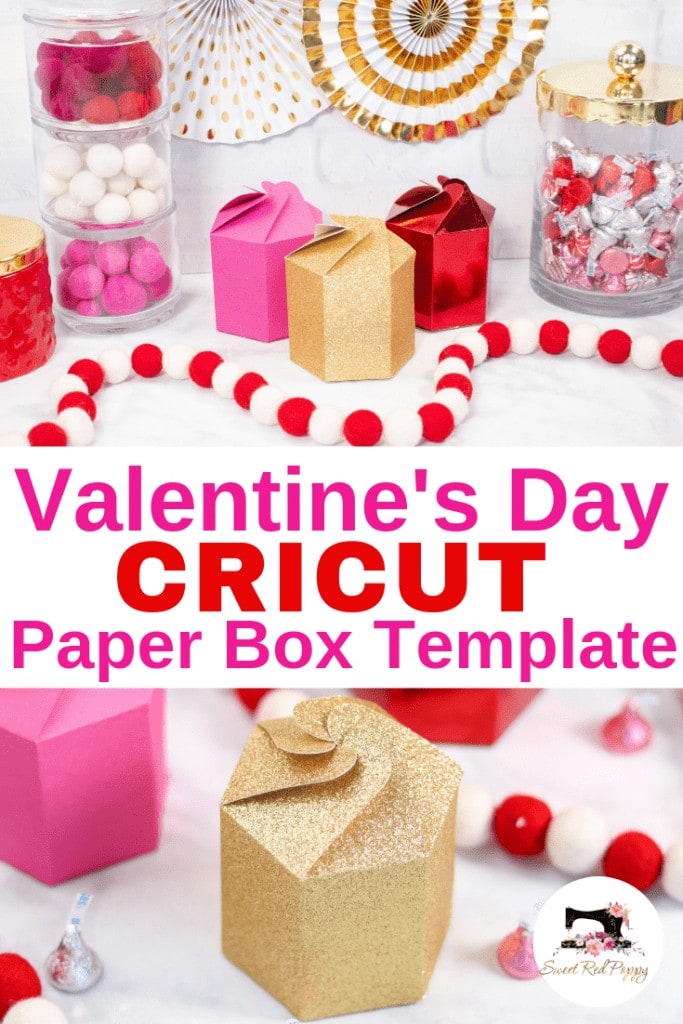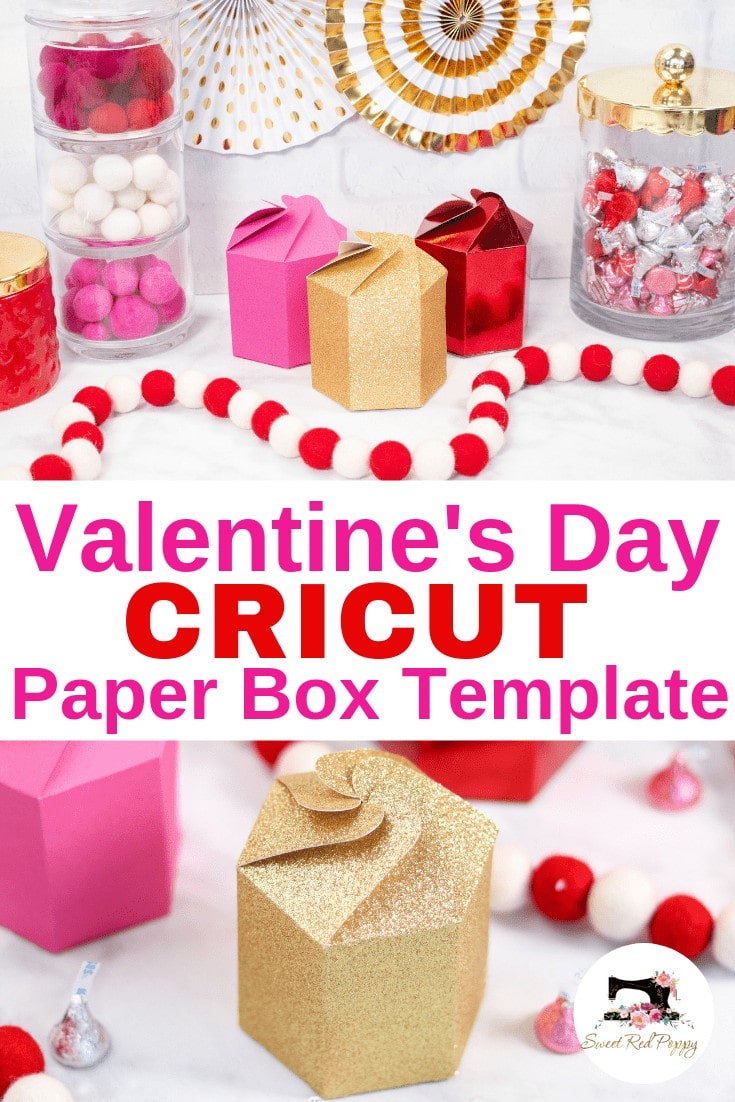 This is a sponsored conversation written by me on behalf of Cricut. The opinions and text are all mine.