Learn What A Cricut Mystery Box Is, What Comes In A Cricut Mystery Box, What A Cricut Cutie Is, How To Get A Mystery Box, and If A Cricut Mystery Box Is Worth It For You.
What is a Cricut Mystery Box?
Simply put, a Cricut Mystery Box is a collection of predetermined Cricut items packaged together and sold at a deep discount. Typically, the MSRP of a Cricut Mystery Box is somewhere between $130-$180 while you only pay $39-$49 (not including the additional discount Cricut Access Members receive). Most of the time, Cricut Mystery Box contents follow some sort of theme. I've gotten all pink and red materials for Valentine's Day, holiday materials in November, and brightly colored materials in the summers. When Cricut releases a mystery box, they release its name, giving you a clue to its themed contents.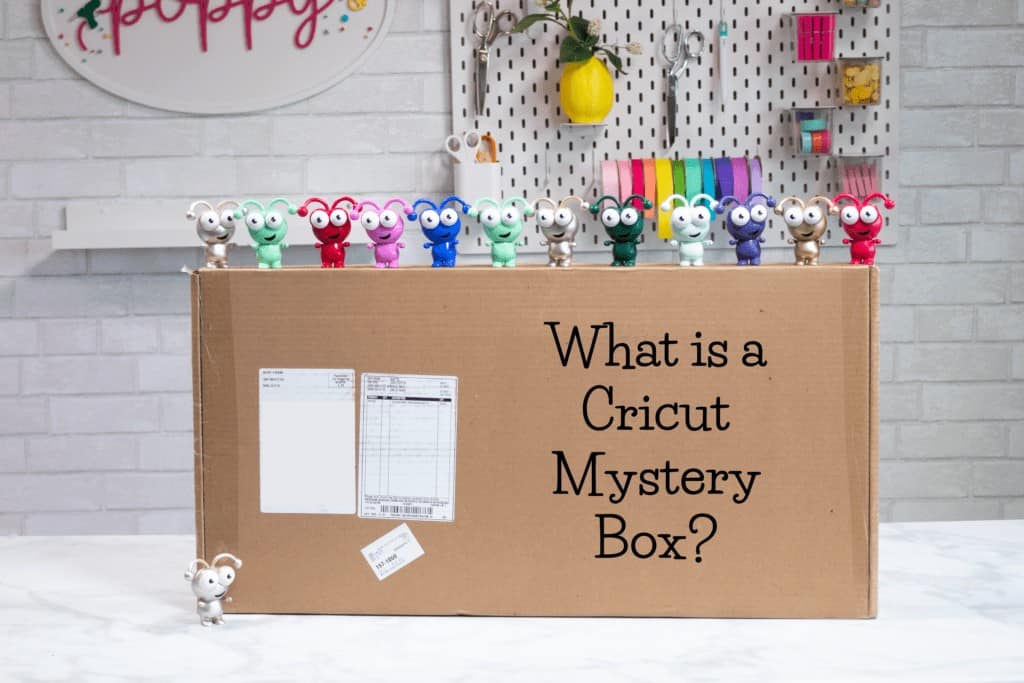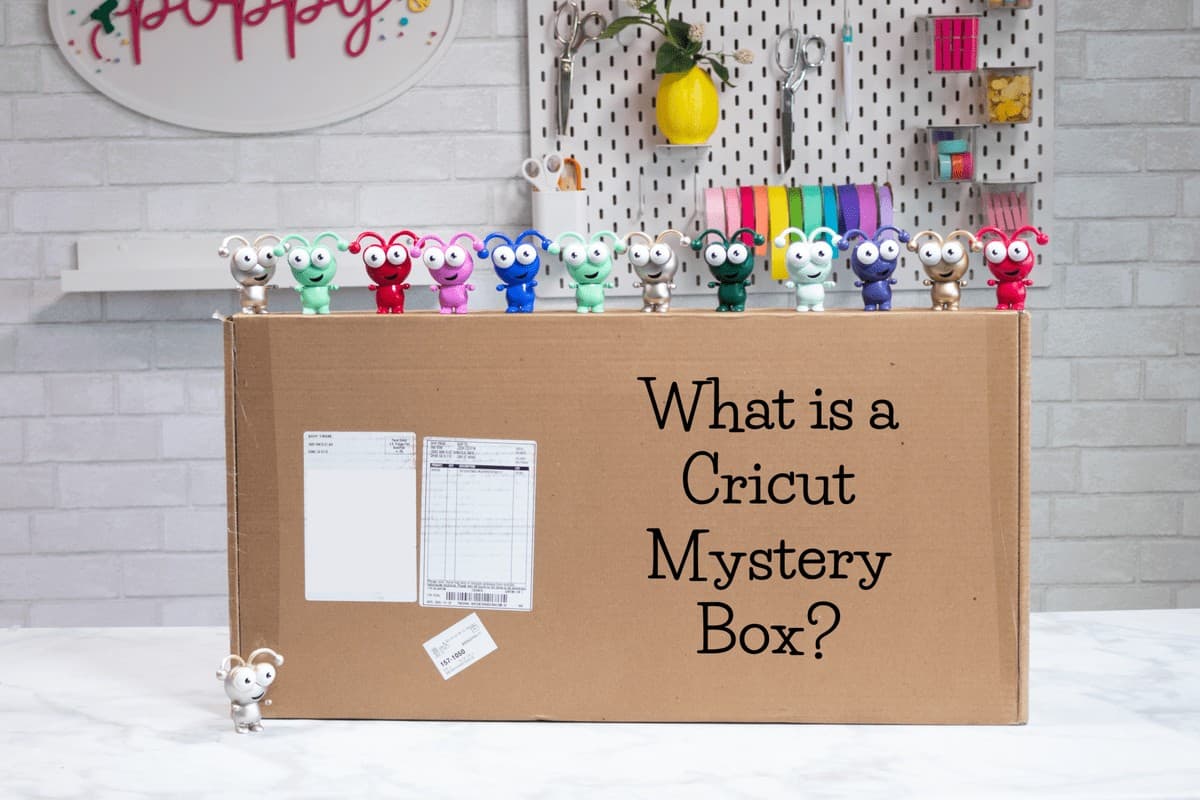 What Comes in a Cricut Mystery Box?
Now, you may be wondering, what comes in a Cricut Mystery Box? There's no set formula for what will come in a Cricut Mystery Box, but that's part of the fun! In a Mystery Box, you can expect to find items like:
Iron-On Vinyl
Vinyl (Permanent and Removable)
Transfer Tape
Paper
Other Materials to Cut with Your Cricut
Pens
Markers
Tools
Digital Image Sets
Fonts
Cricut Cutie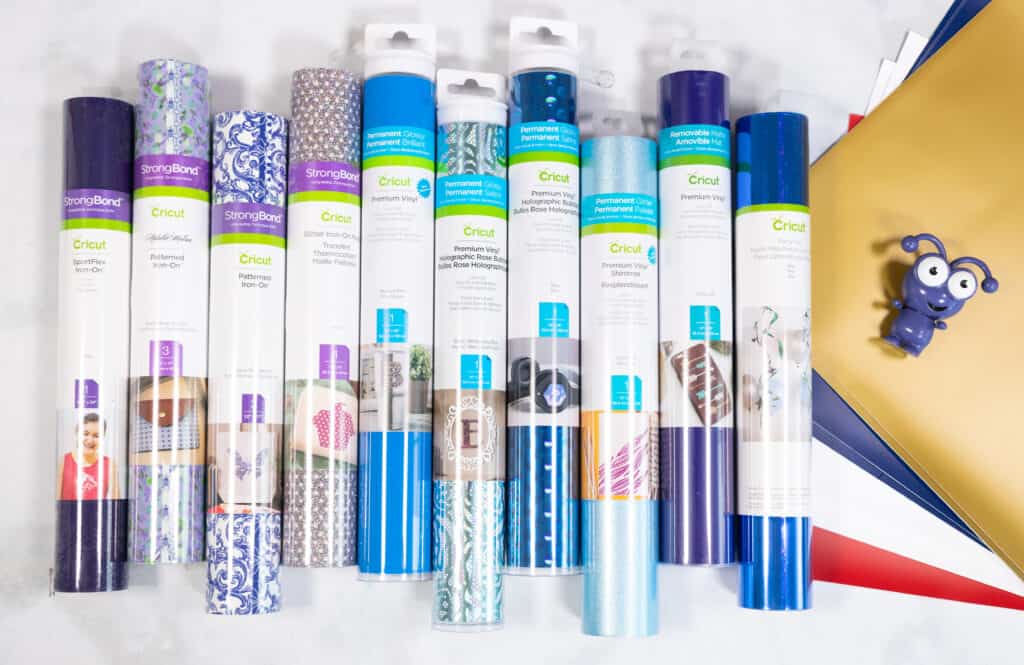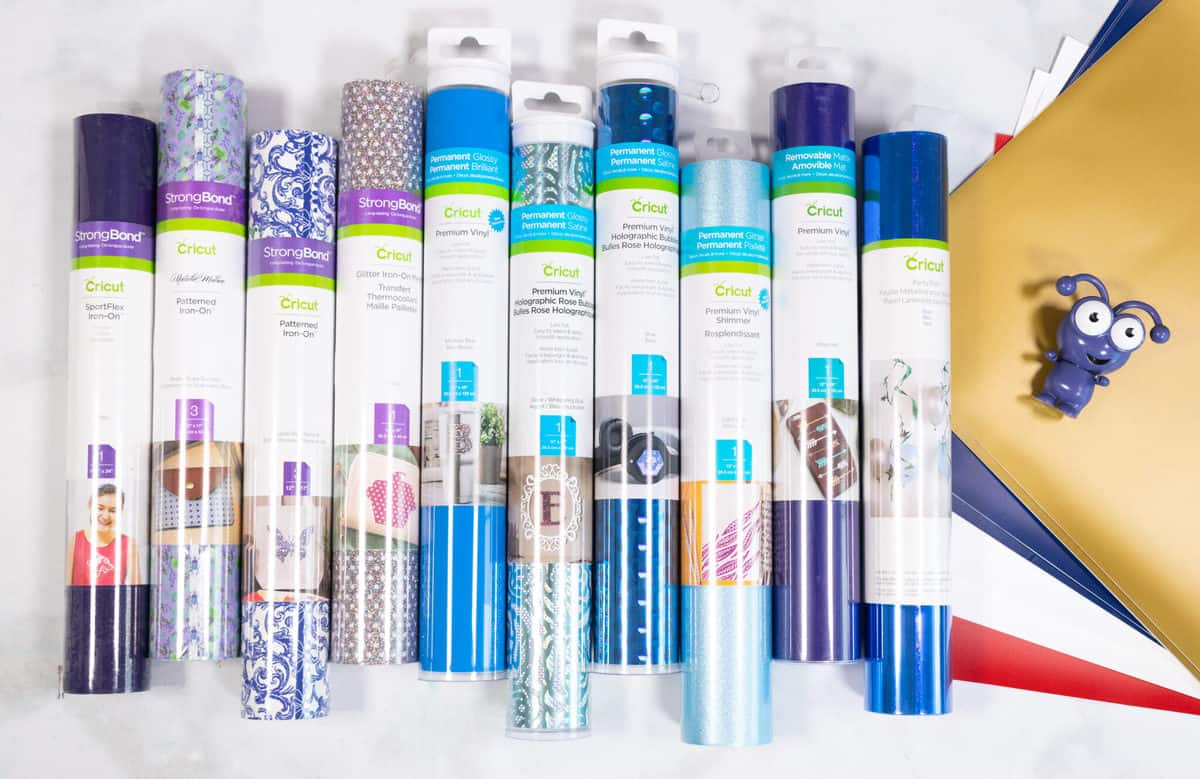 Not everything listed above will come in a Mystery Box, but you can count on receiving a good variety of items in your box.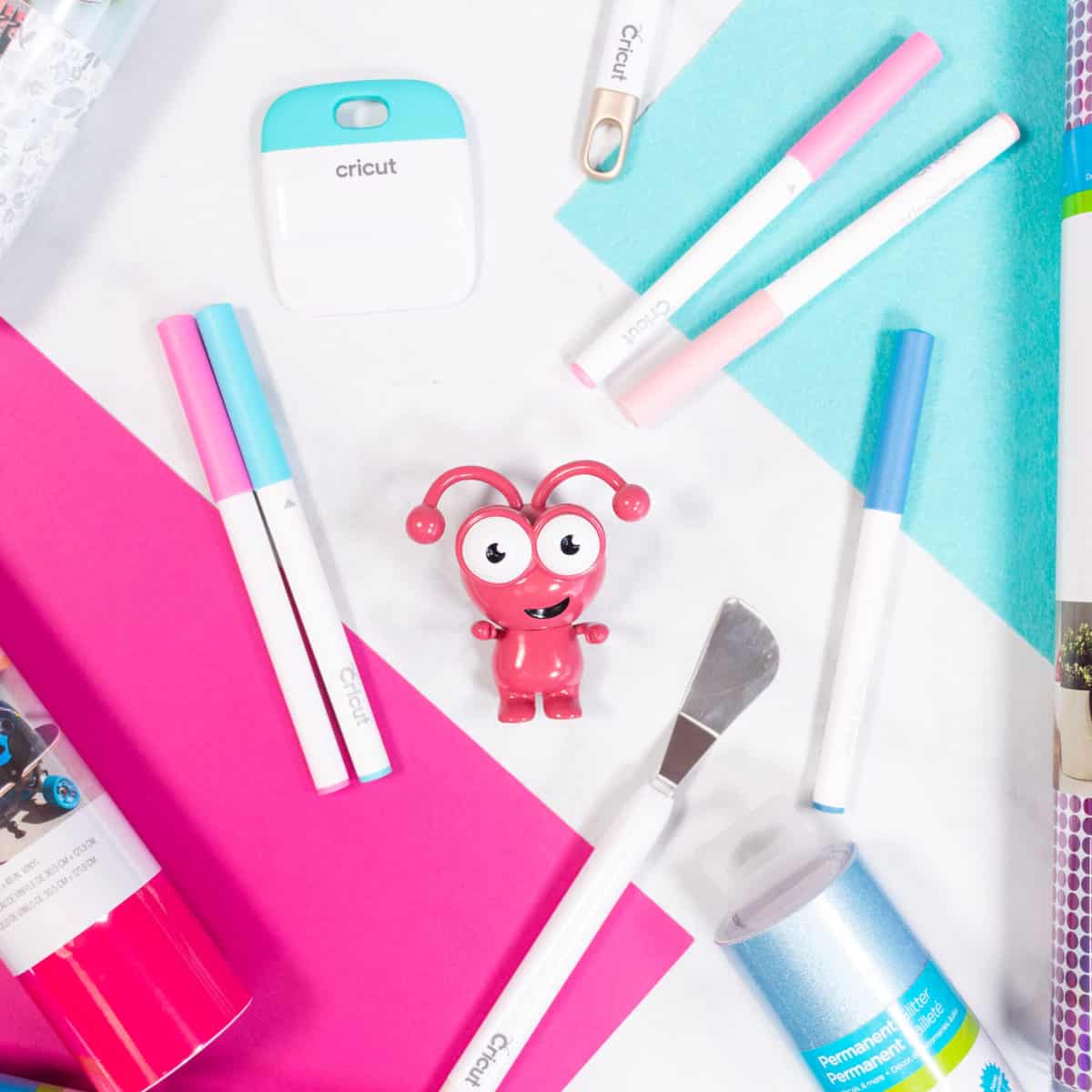 Unlike a traditional grab bag, the contents of Cricut Mystery Boxes are roughly the same for each box. Cricut begins with a predetermined set box and will only switch out items if they run out of a certain item. But don't worry, the item that they replace it with will still fit the theme and be of equal or greater value. Since Cricut releases a set number of Mystery Boxes, the contents are normally the same in each box.
While I can't tell you what will be in the next Cricut Mystery Box, I can give you an idea of what past Mystery Boxes look like.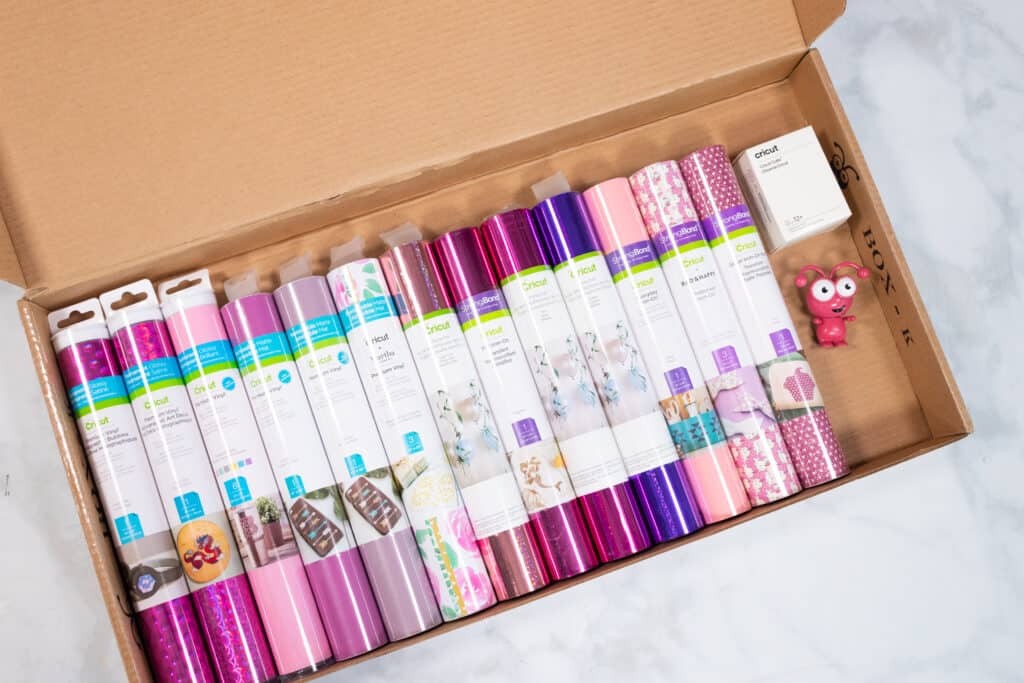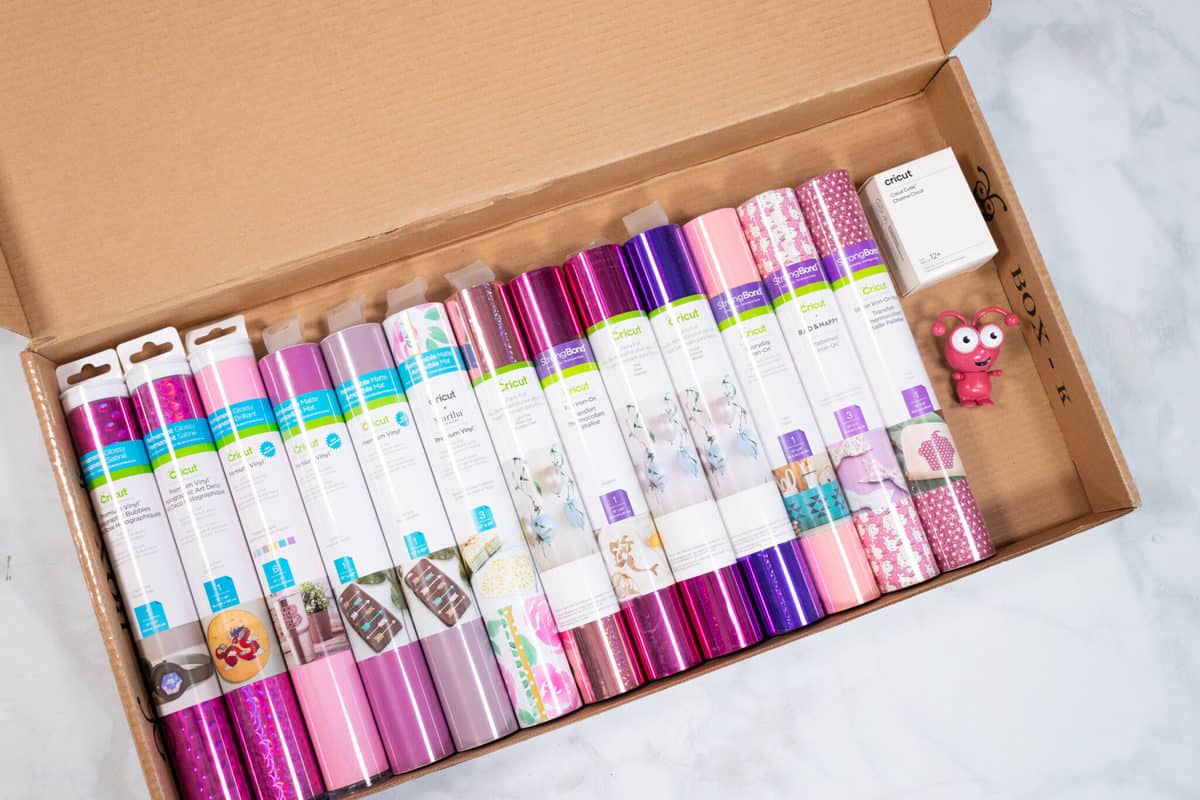 In January 2021, Cricut released their Mystery Box - "All You Need Is Love." With the title and Valentine's Day coming up soon, I immediately knew this box would feature pink and red items.
In the All You Need is Love Mystery Box, I received:
Permanent Vinyl - Mosaic Unicorn Sampler
Premium Outdoor Glossy Vinyl - Pink
Removable Vinyl - Lipstick
Removable Vinyl - Sugar Berry Sampler
Removable Vinyl - Gray Blush Sampler
Iron-On Vinyl - Red
Glitter Iron-On Vinyl - Red
Glitter Iron-On Vinyl - Lipstick
Patterned Iron-On Vinyl - Wildflower
Cricut Cutie - Candy Apple Red
This box was sold for $49.99 and contained $146.40 worth of items (not including the Cricut Cutie).
What is a Digital Mystery Box?
While most Mystery Boxes contain physical products, Cricut releases a couple of Digital Mystery Boxes a year. These boxes are clearly marked digital, so you know exactly what kind of Mystery Box you are purchasing.
Digital Mystery Boxes can include digital cut files, Print Then Cut image sets, licensed images, and/or fonts. Like traditional Mystery Boxes, Digital Mystery Boxes have a set theme. In the past, I've seen Star Wars, Marvel, and Warner Brothers.
After you purchase a Digital Mystery Box and have received the confirmation email, simply relaunch Design Space. You can easily find your purchase by filtering your fonts/images/cut files by "Purchased."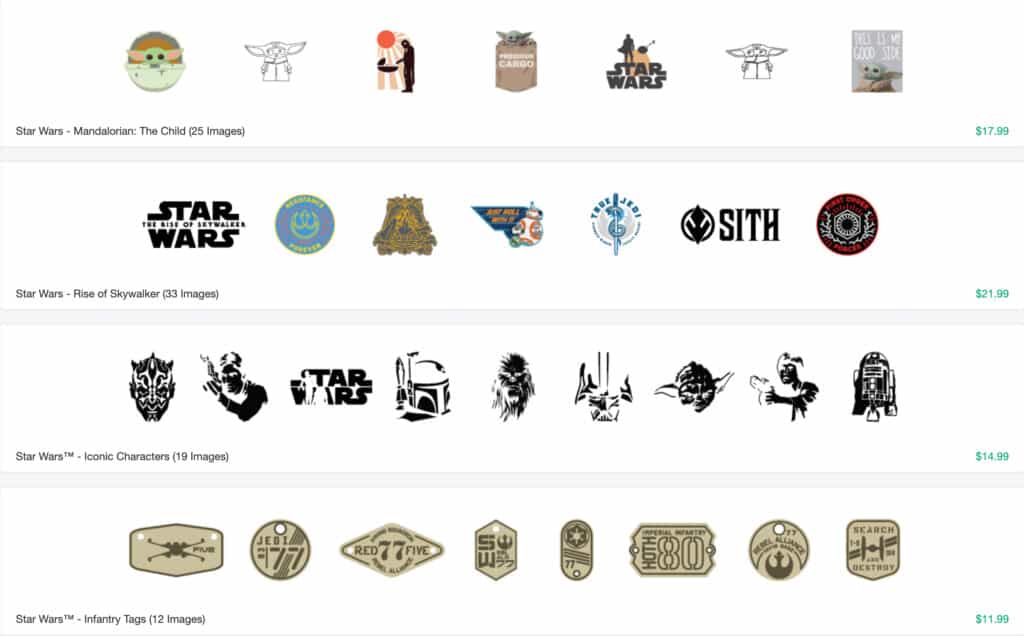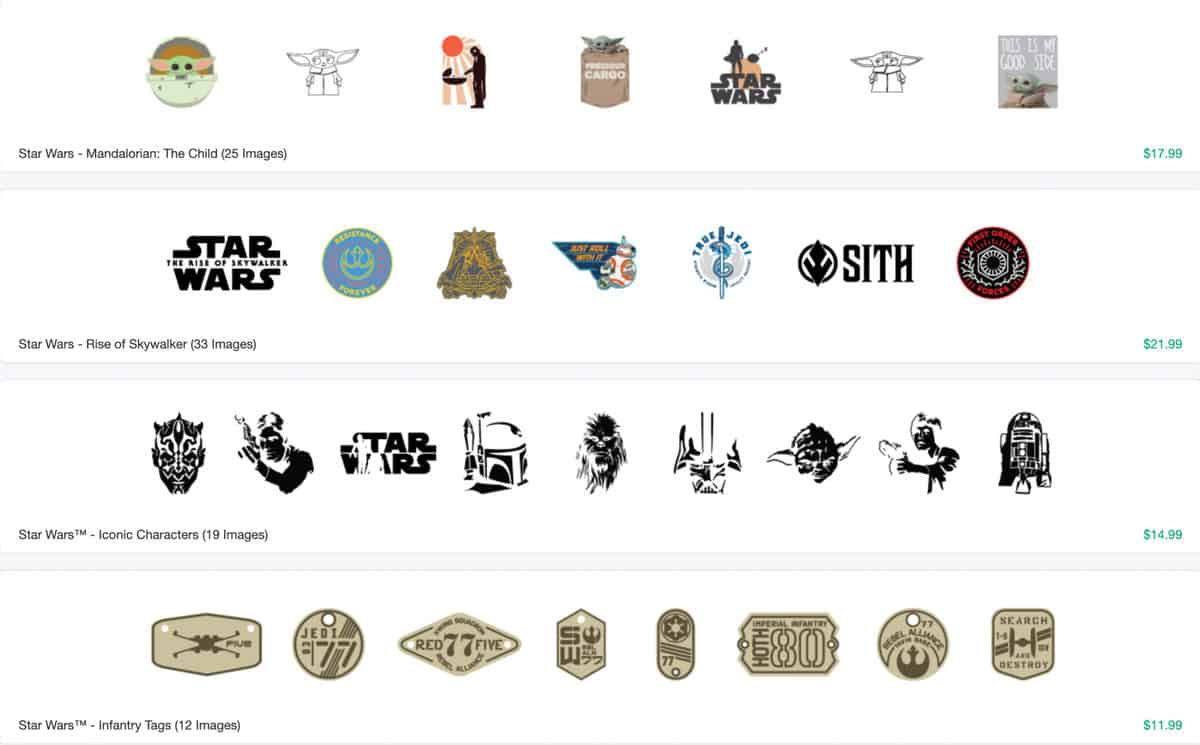 What is a Cricut Cutie? How Do I Get a Cricut Cutie?
A Cricut Cutie is a collectable plastic figurine of Cricut's mascot. They come in a variety of colors.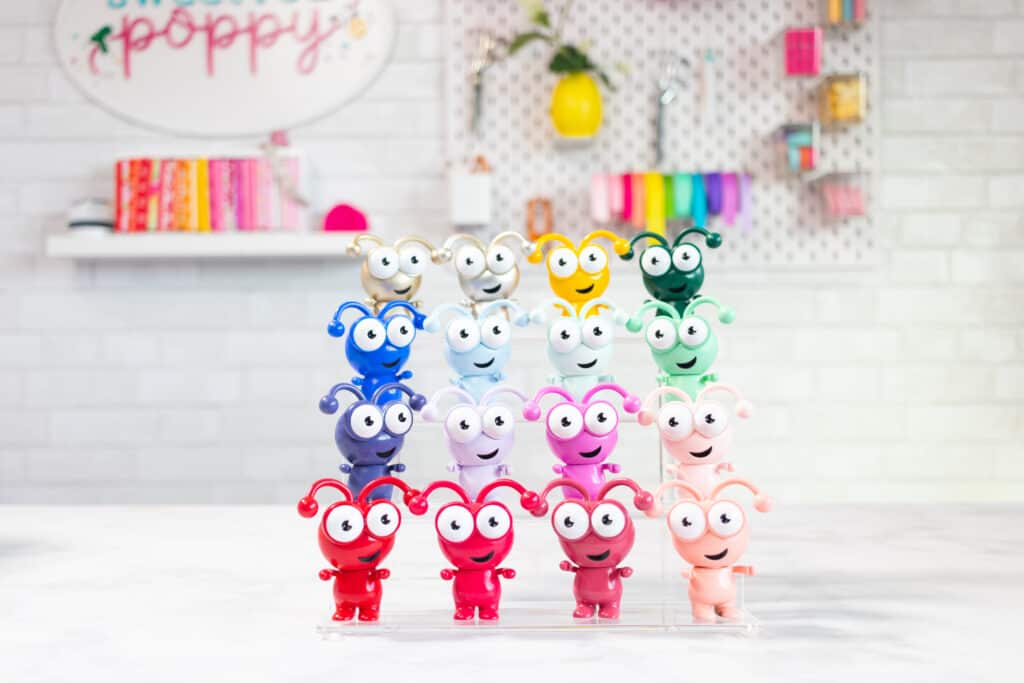 While you can not buy them outright from Cricut, you can receive them with certain purchases like Cricut Mystery Boxes or from attending a Cricut event.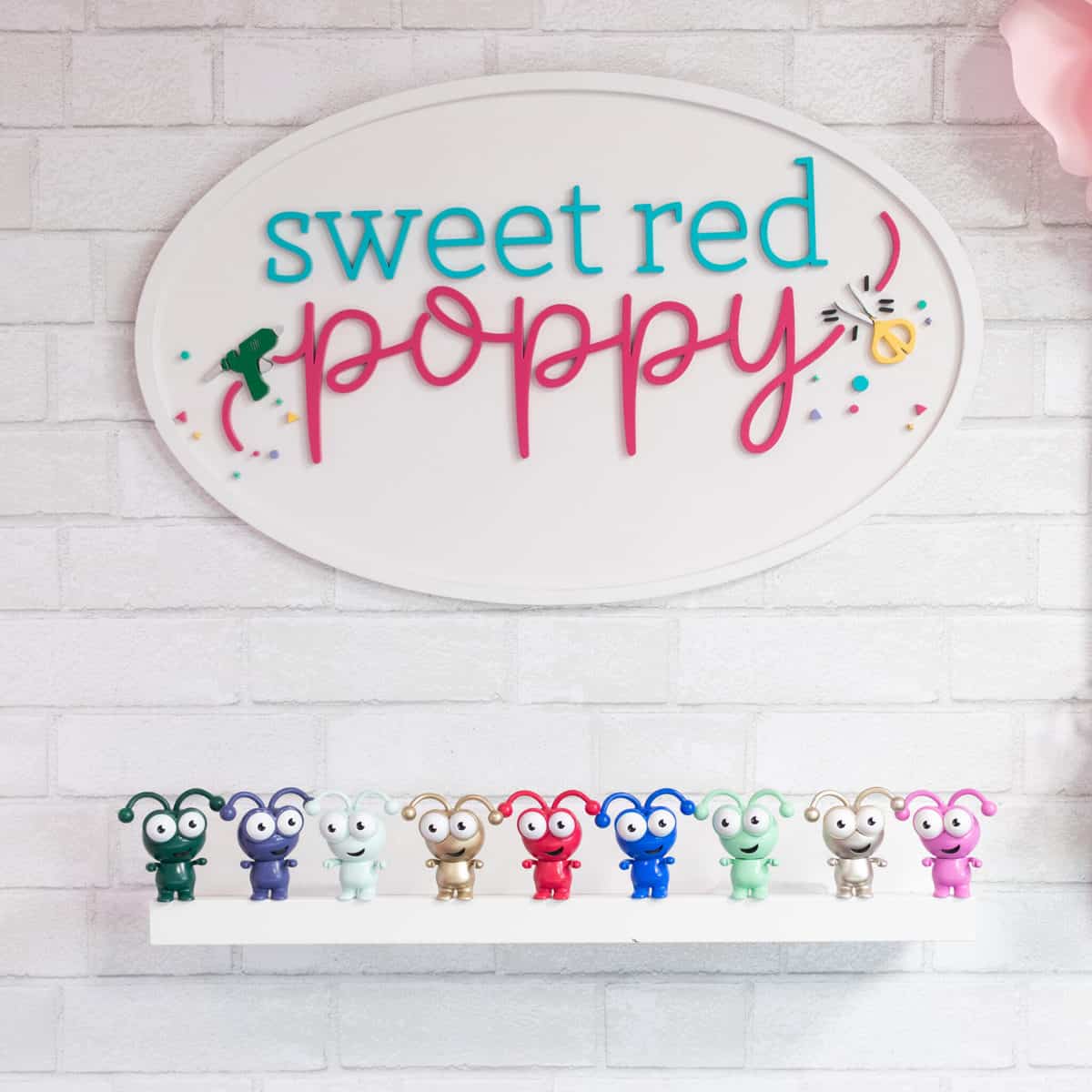 Cricut Cuties do not always come in Cricut Mystery Boxes. But, if a Cricut Mystery Box contains a Cricut Cutie, your box should include one as well.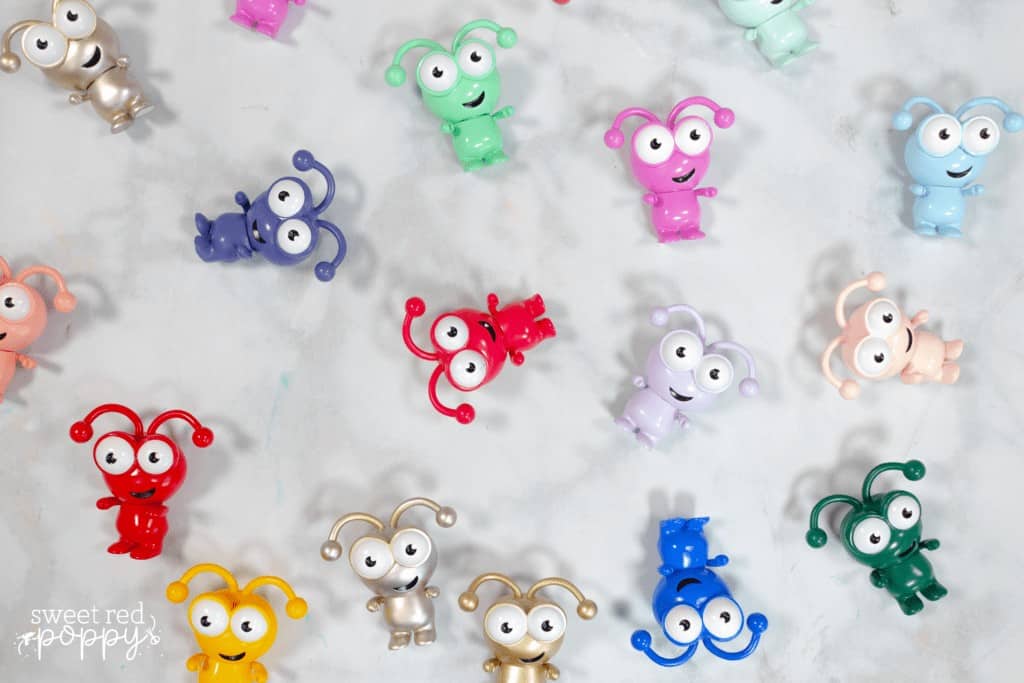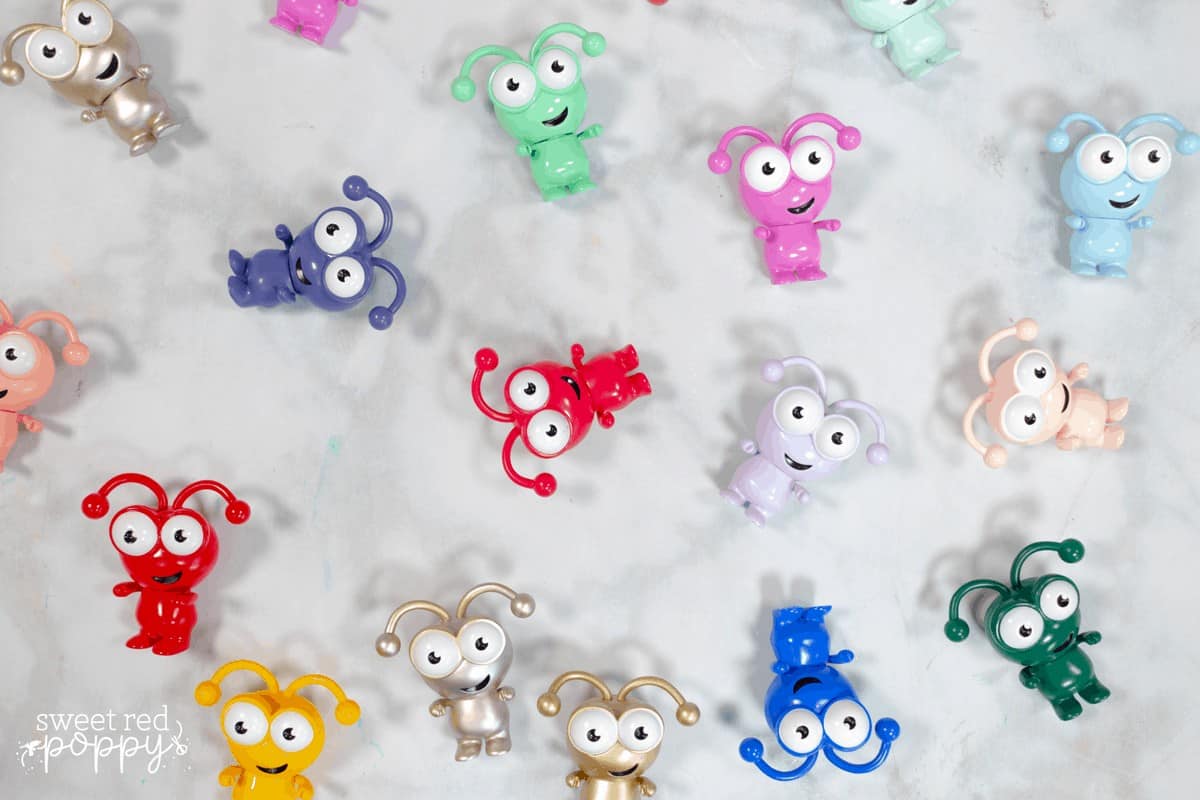 How Do I Buy a Cricut Mystery Box?
Cricut Mystery Boxes are released at an unknown time - though there is usually a box once a month (typically released on a week day).
Unfortunately, Cricut Mystery Boxes are not available to everyone - typically only U.S. and Canada residents can order Mystery Boxes. Some boxes are also limited to Cricut Access members. In addition to all of the perks Cricut Access offers in Design Space, Cricut Access Members get an additional 10%-20% off (depending on your subscription level).
Once a new Cricut Mystery Box is released, I try to post it on my Facebook and Instagram pages. Once it's announced, you can order it directly from Cricut.com. Since Mystery Boxes are sold in limited quantities, they typically sell out fast.
Another thing to remember is that all sales are final for Mystery Boxes - while I've never been dissatisfied with my box, it's just something to keep in mind.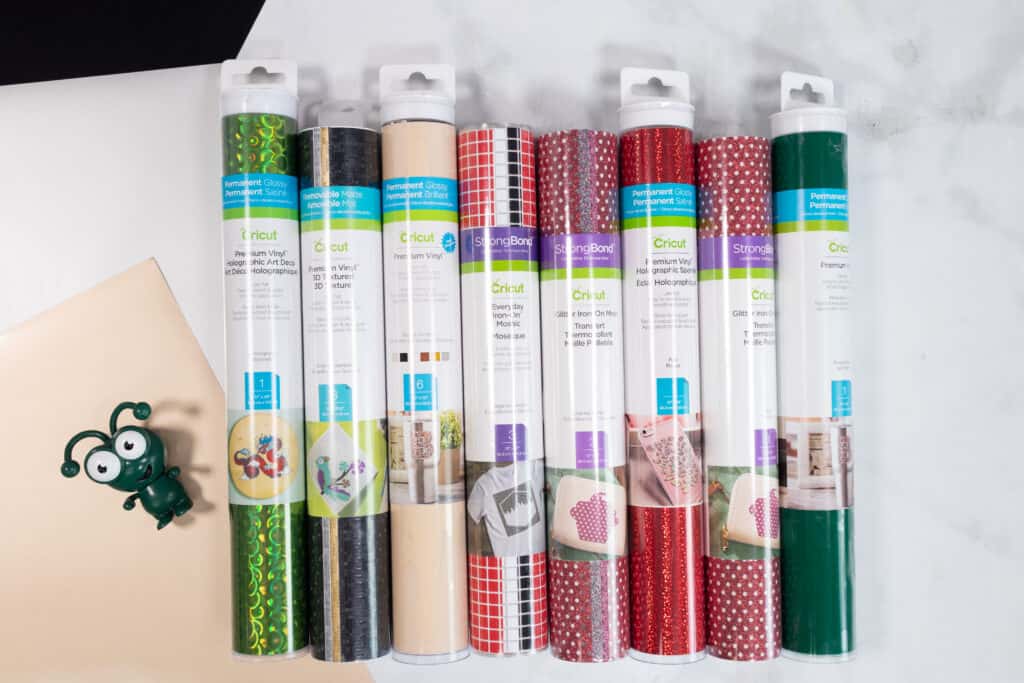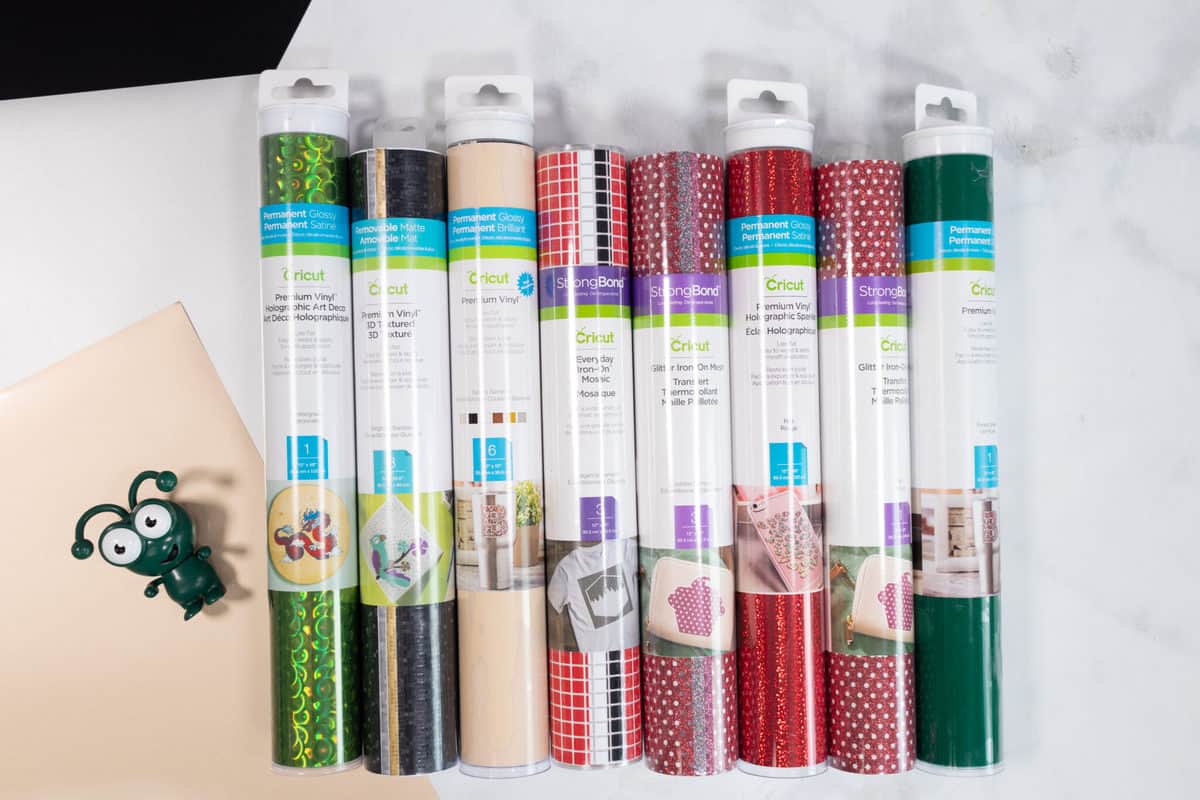 How Much is a Cricut Mystery Box? Is It Worth It?
Typically, the MSRP of a Cricut Mystery Box is somewhere between $130-$180 while you only pay $39-$49 (not including the additional discount Cricut Access Members receive).
Personally, I think Mystery Boxes are a great, inexpensive way to get materials. They are an incredible value if you use the materials.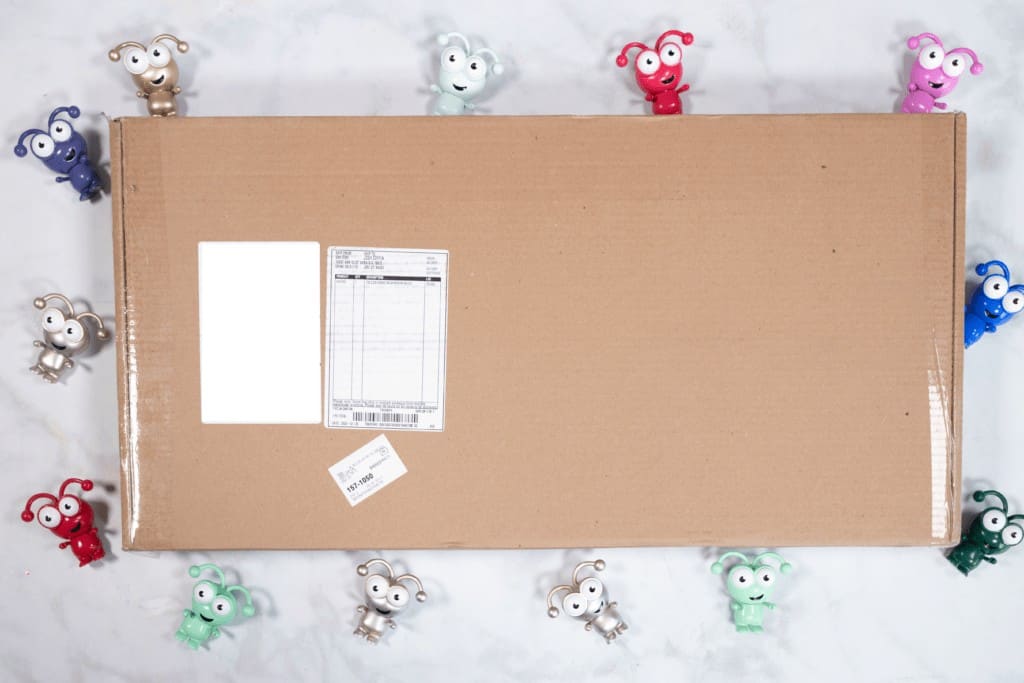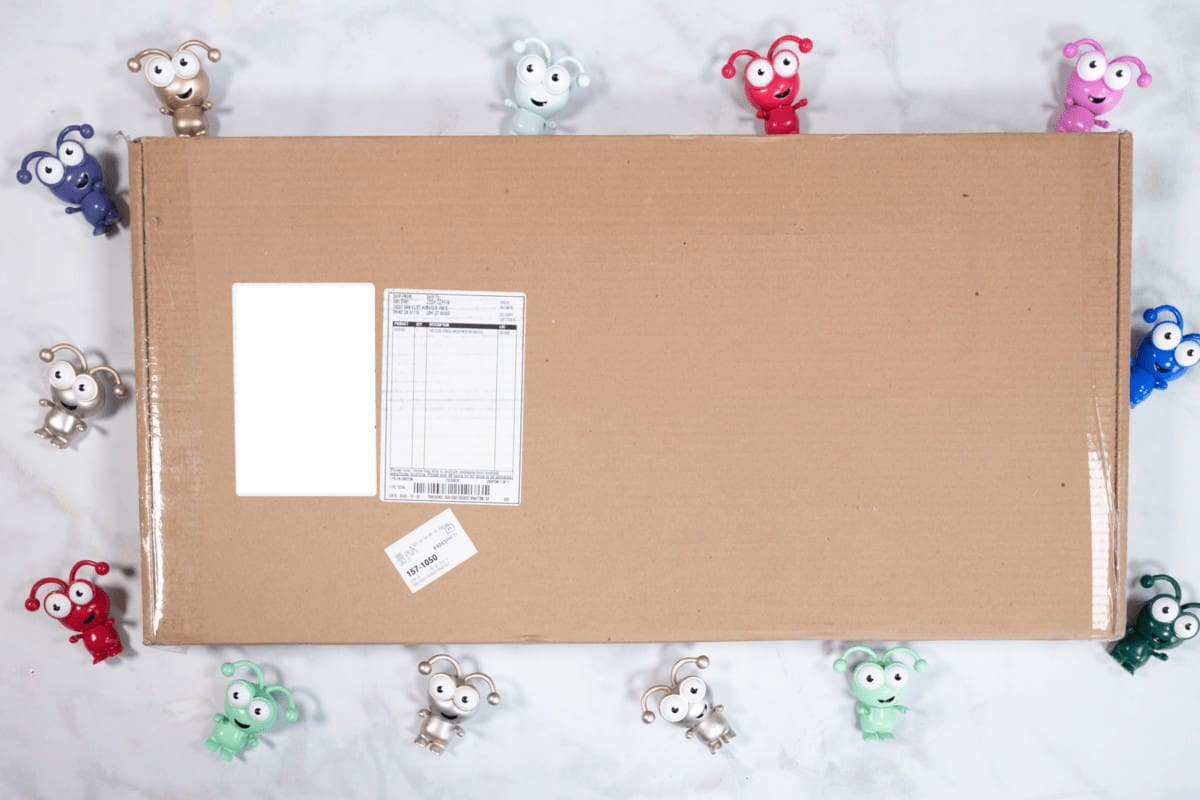 I Ordered My Box, Now What?
Typically Cricut Mystery Boxes take about a week to arrive (though most of that depends on where you live and how backed up Cricut is on orders). While you're waiting, you can start planning your crafts!
Check out some of my favorite Cricut projects HERE.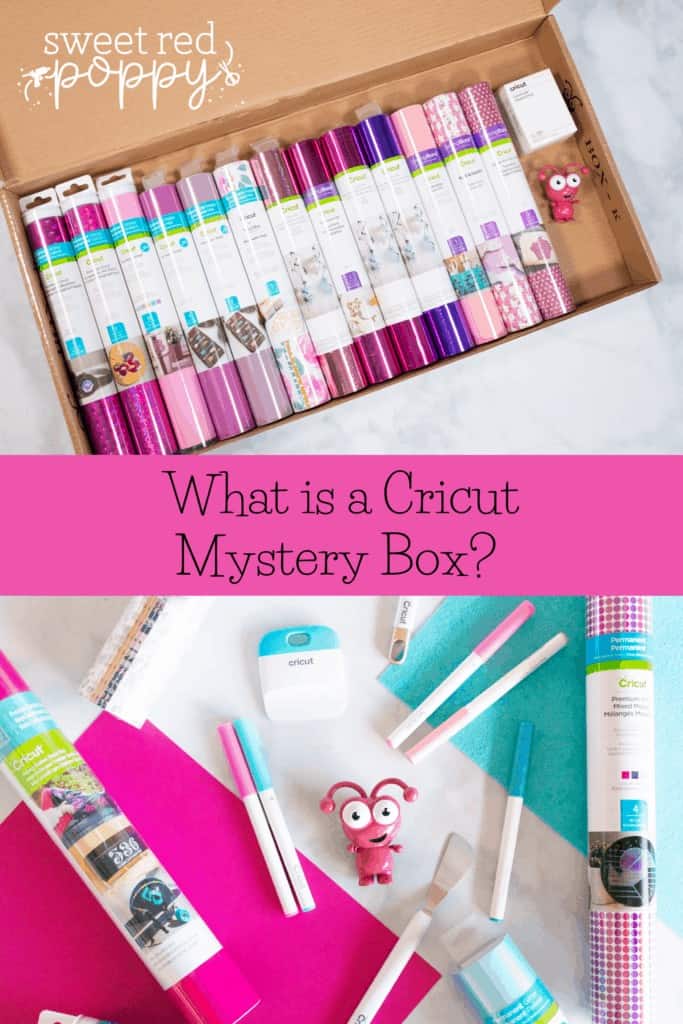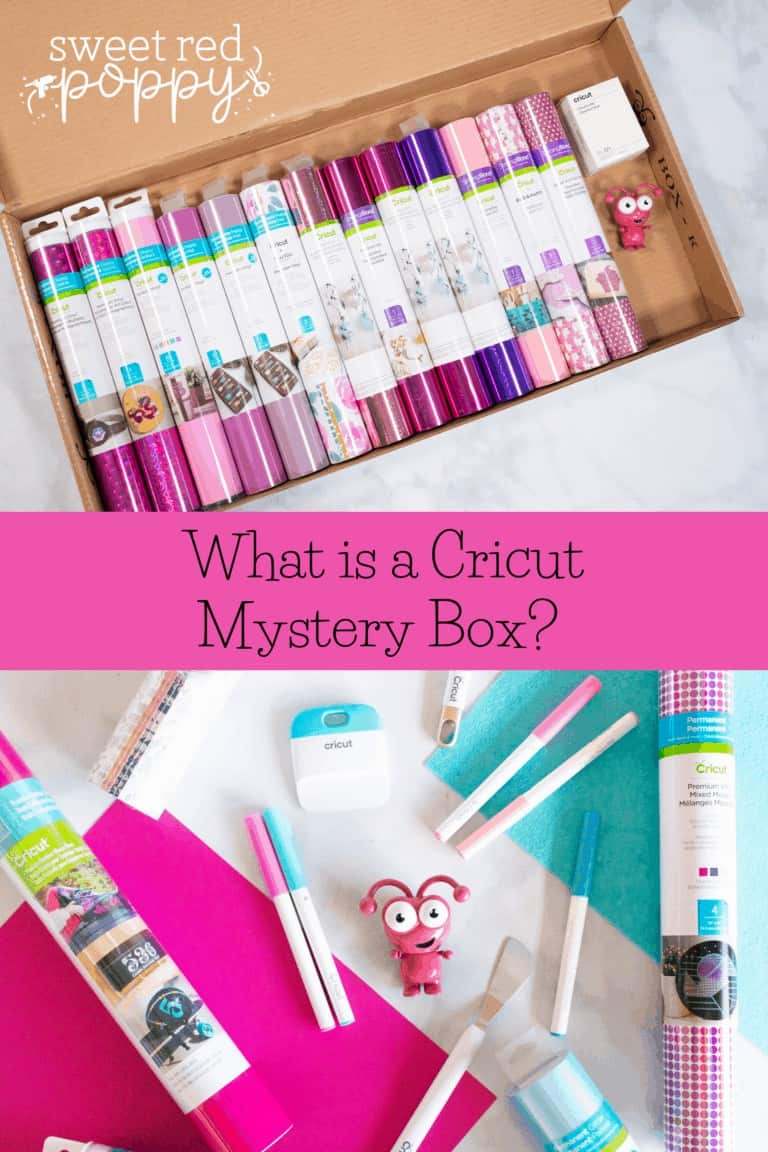 Have you tried the Cricut mystery box yet? Let me know in a comment below!