FREE You Blow Me Away Valentine's Day Printable Card
I love creating handmade Valentines with my children! Having two kids in preschool means double the amount of Valentines this year so we needed a quick and easy project to get the job done!
The best part about this Valentine is it's easy enough that your kids can help make them! Plus, they will definitely love passing out these fun Valentines to all of their friends!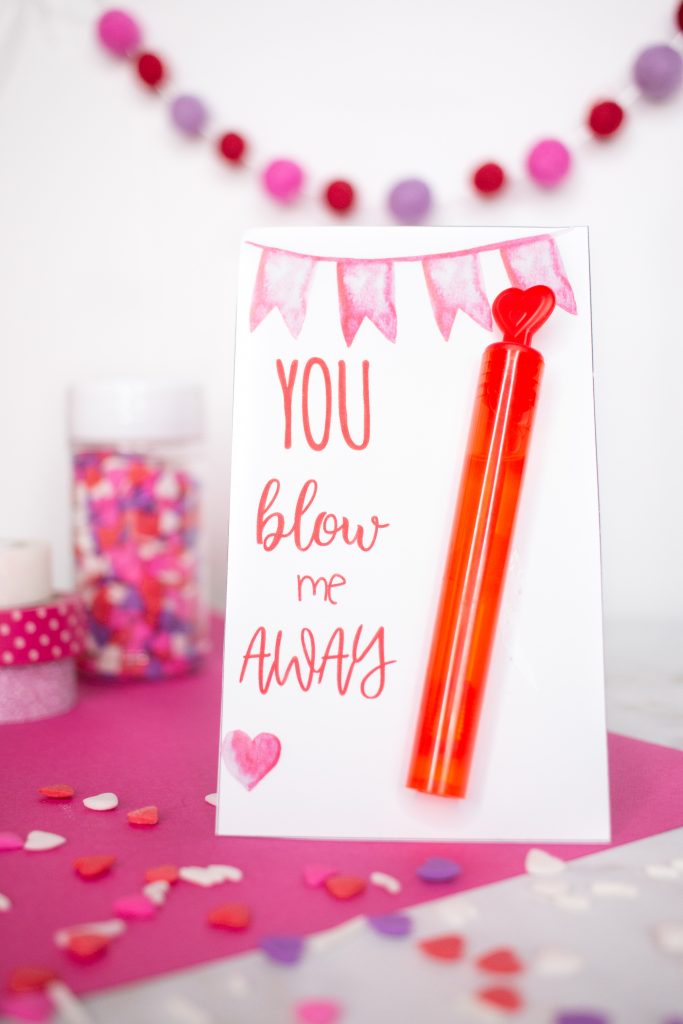 My children and I headed to Target in search of the perfect non-food item to create our Valentines around. We ended up with two different kinds of bubbles. Tall and skinny bubble sticks for my son and heart-shaped necklaces for my daughter.
I whipped up a cute card and we made all of the Valentines for their classes in less than an hour!
Supplies
White Cardstock
Printer
Scissors
3-in-1 Beacon Craft Glue
Washi Tape
Bubbles
FREE Printable (once you download the file, it will appear as a dark background when opened in a browser). Just right click and "Save As" a PNG on your desktop and upon opening, it will be the white transparent background as pictured below for this project.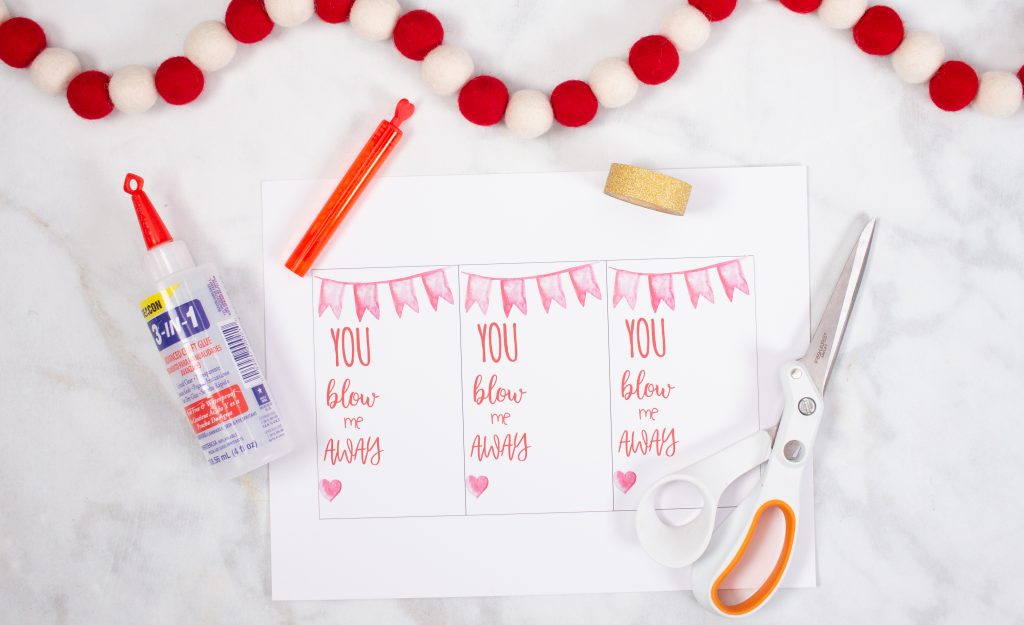 Print the file on white cardstock paper and cut around the outline of each card.
Apply a small dot of glue to the back of the bubble container. Place it on the right hand side of the card. Add a small piece of washi tape to make it look cute.
Have your child sign their name along the bottom of the card next to the heart!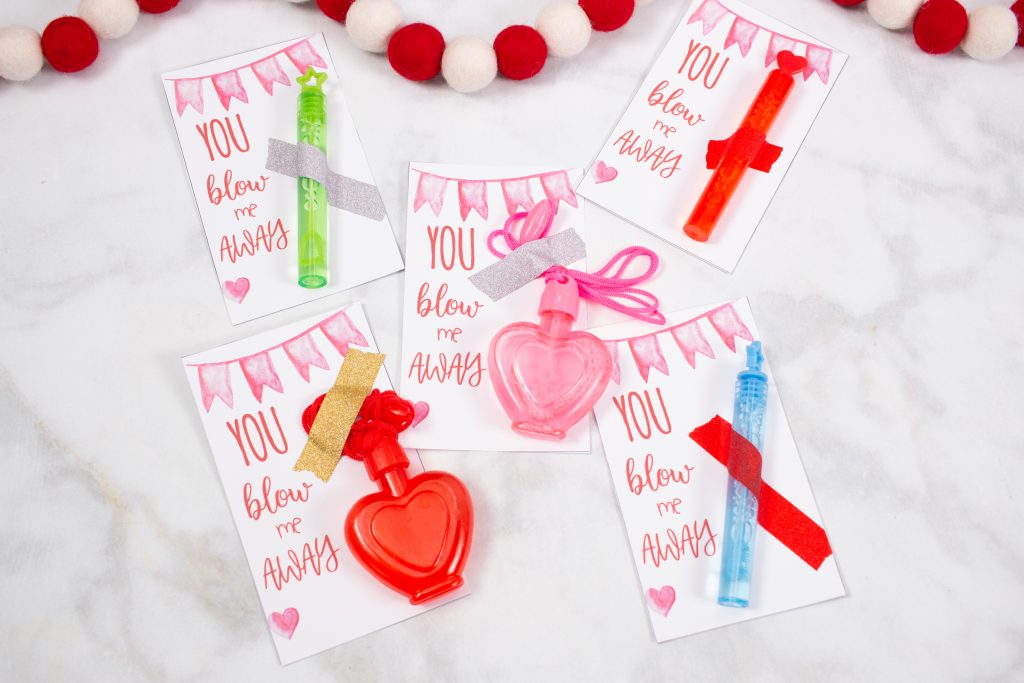 How easy was that?!? I can't wait to see what you make!