Finding cute fabrics for girls is easy peasy, but finding cute fabrics for boys is a whole other story!
I've spent countless hours searching fabric stores for cute boy fabric and more often than not I end up empty-handed. So when I saw this adorable Fossil Rim fabric that's dinosaur-themed and has a color palette that's totally on-trend, I was super excited! Then I found out that the fabric comes in not only quilting cotton, but also knits!! Woot Woot! Finally, some affordable cute boy knits...and rumor has it, it's also releasing in flannel soon.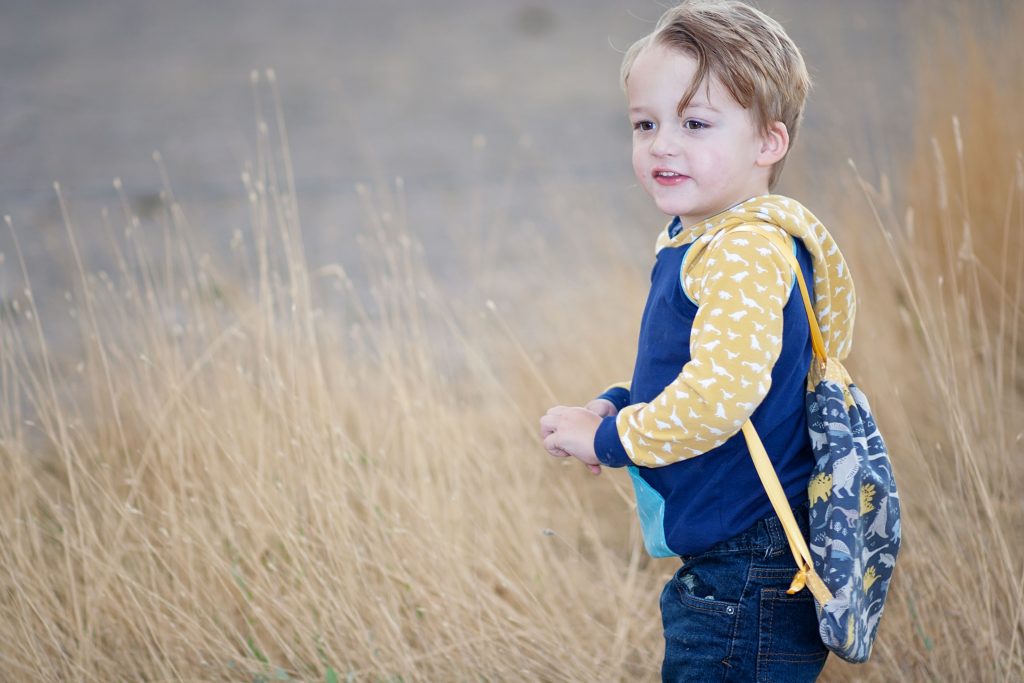 Deena Rutter is the designer behind the adorable Fossil Rim fabric line that released through Riley Blake Designs.
When I showed this stack of fabrics to my almost three-year-old his eyes lit up with delight as he quickly looked through all the dinosaur prints. When it comes to me sewing for my children, there is an immensely unfair amount of girl clothing that gets made and a teeny-tiny amount of boy clothing. I'm talking... like a 10:1 ratio. So, I promised my little man that if he went to bed early I'd sew up a backpack and hoodie for him, both of which were totally doable in an evening because they are quick patterns.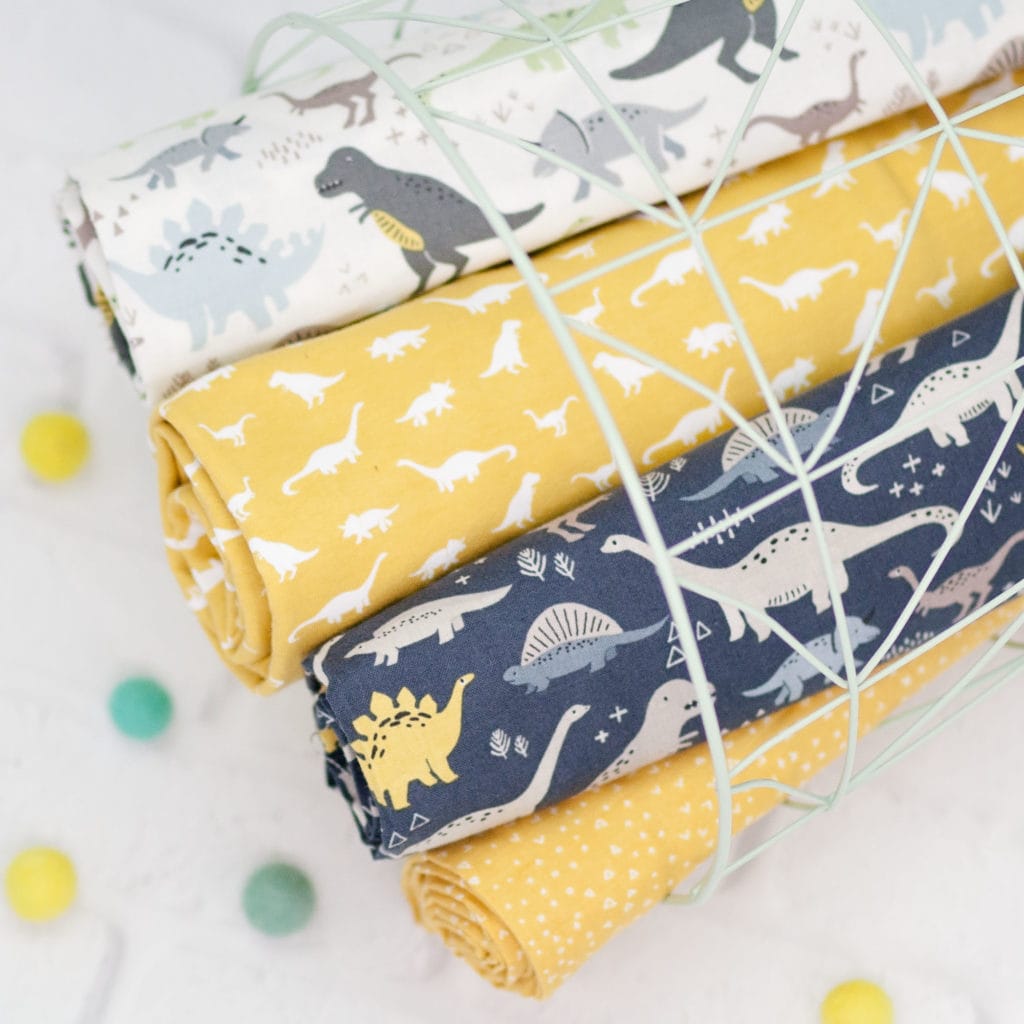 For the drawstring backpack I used my Back-To-School Drawstring Tutorial. There's even a great step-by-step video of the whole process.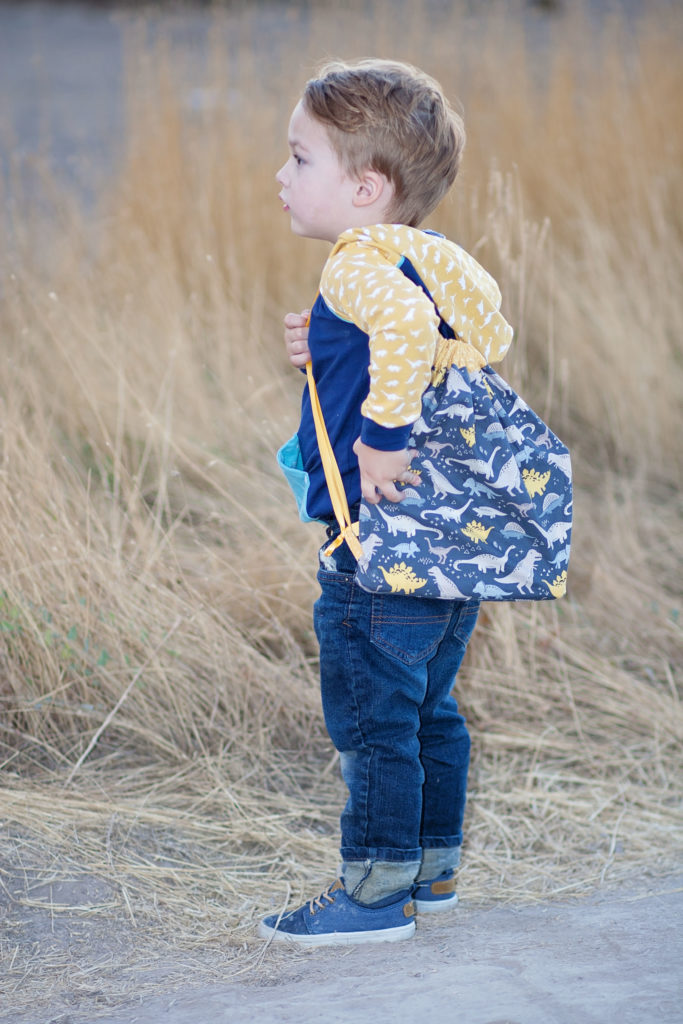 The sweater is actually a free pattern as well. It's from Brindille and Twig. You can find the pattern here. I did a little bit of hacking to the hood to get the crossover neckline but it was super easy! I'll be sharing more about that next week! So check back for an update.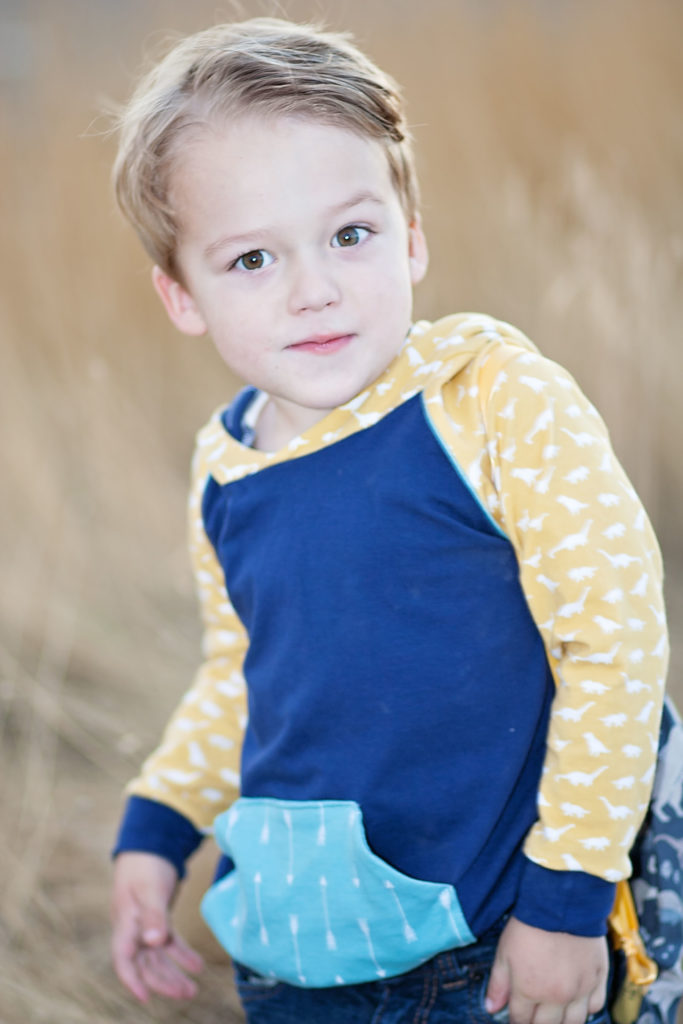 I can't wait to make a few more fun things out of this adorable boy fabric. Which one is your favorite print?