Sewing Hacks, Tips and Tricks That Make Sewing Easy!
Along my sewing journey, I've picked up quite a few sewing tips and tricks! You'll definitely want to try out these quick and easy tips to make sewing even easier! Most of these hacks use everyday objects that you already have lying around the house! Ready to get started?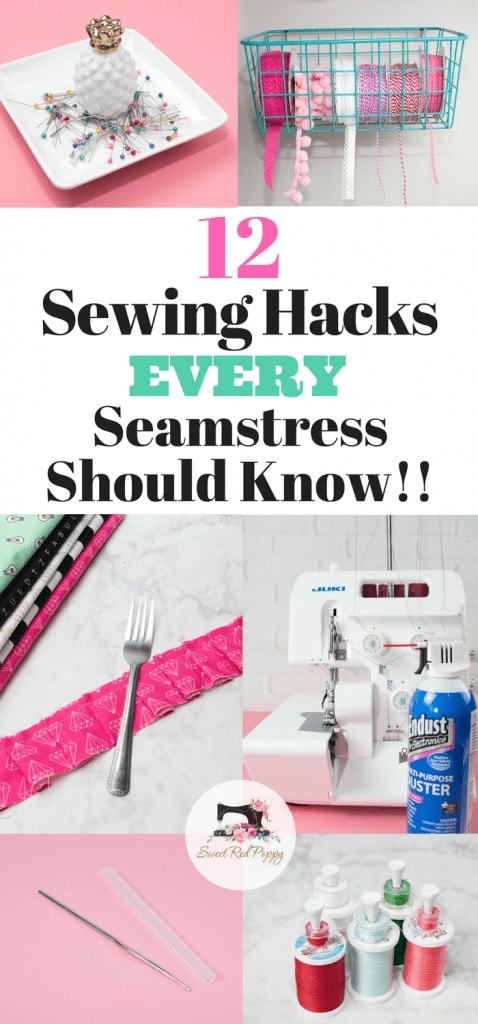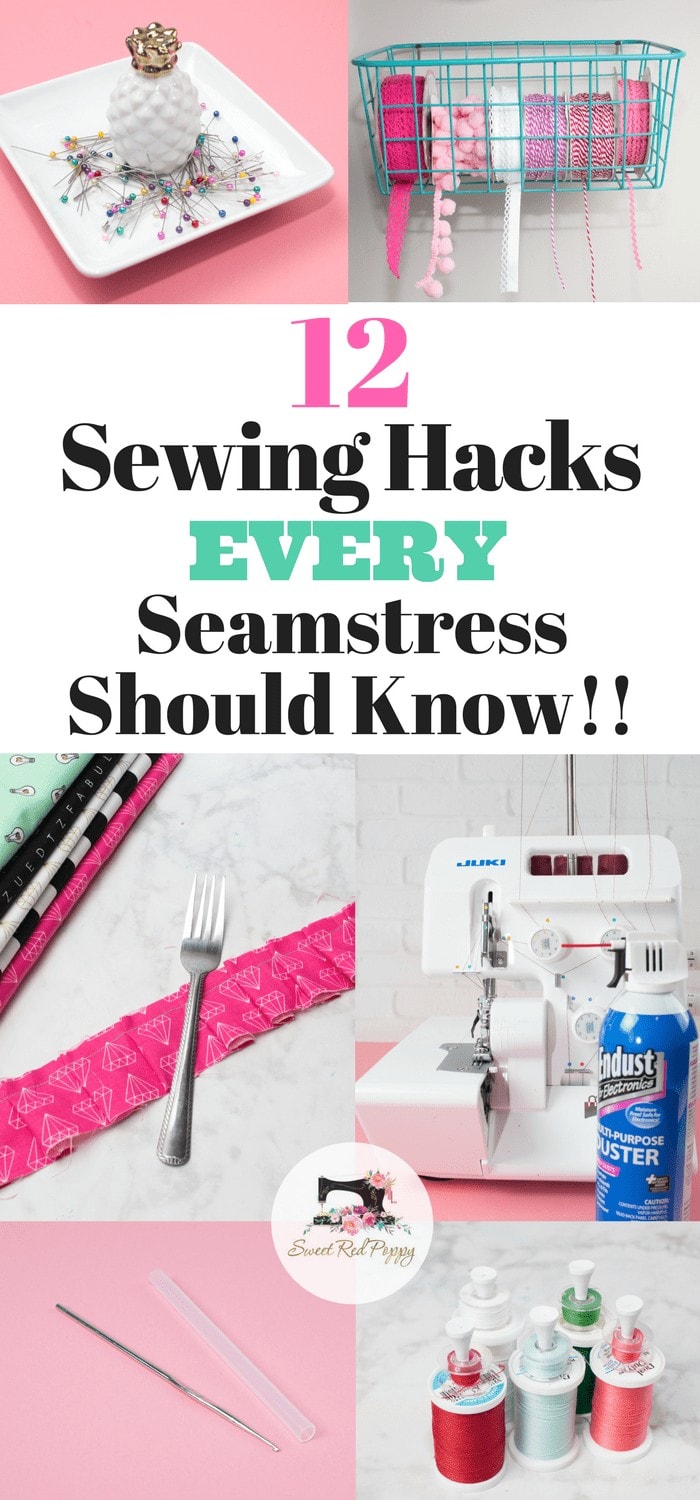 How to Make Easy Pleats
Did you know you can get perfectly even pleats with something as simple as a fork? You have to try this trick! Watch the video for the how-to!
Or you can try this Ruffler Foot! It does all the work for you!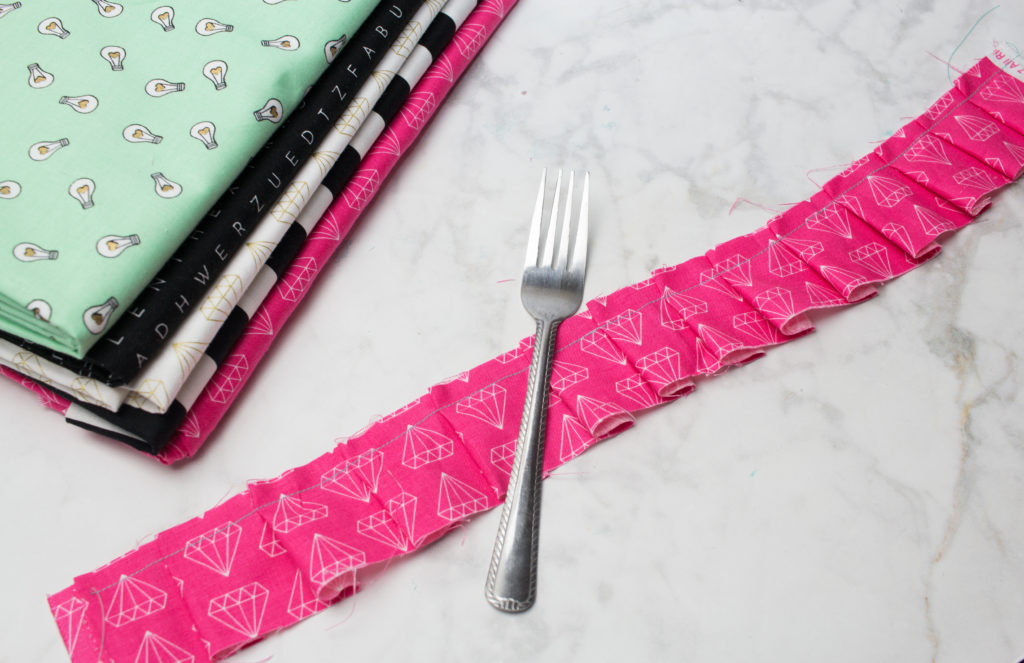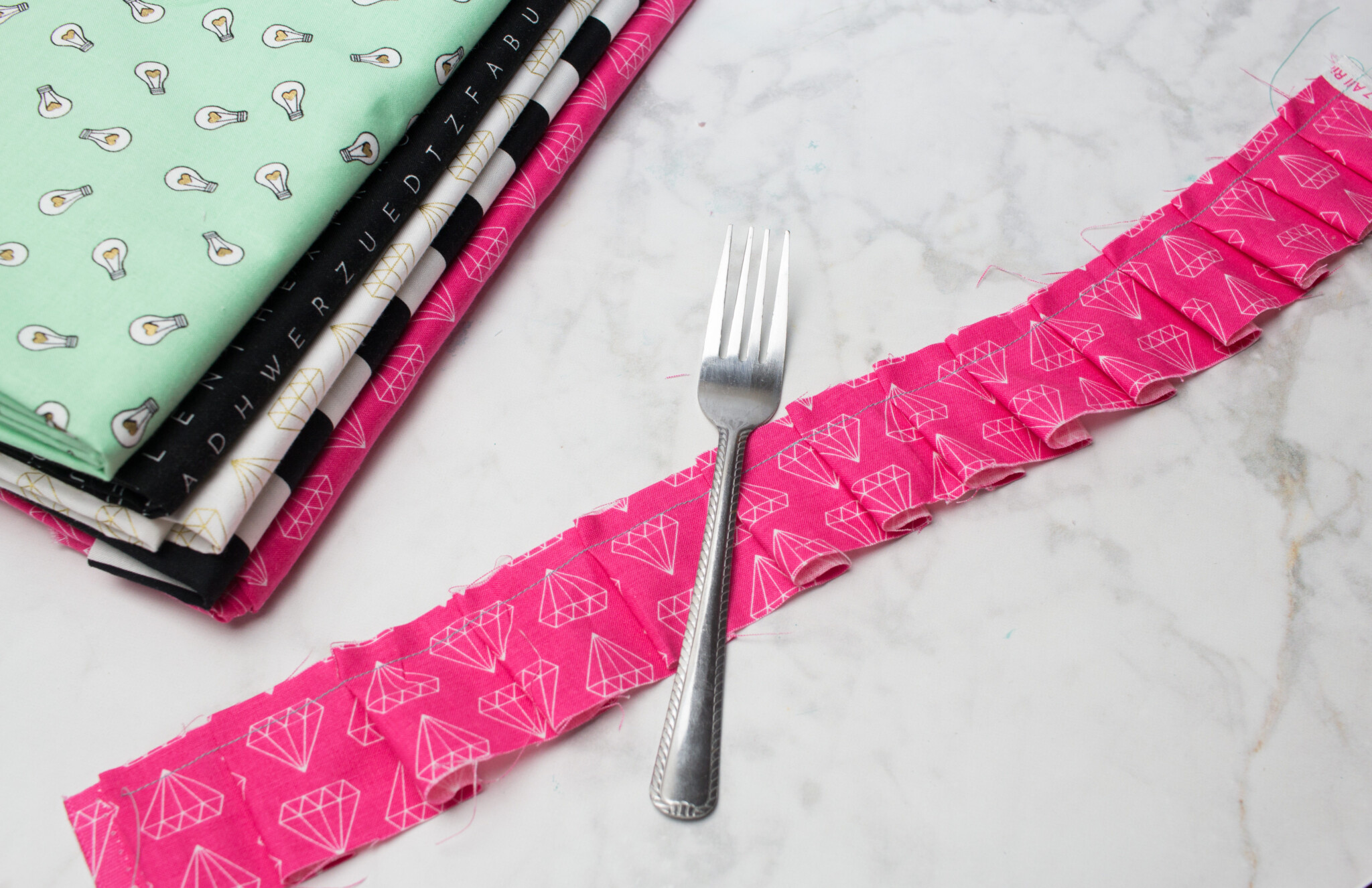 Sewing Practice Cheat Sheets
Struggling to sew a straight line, a curve, or pivot? You'll love these free printable cheat sheets! Download them by clicking here.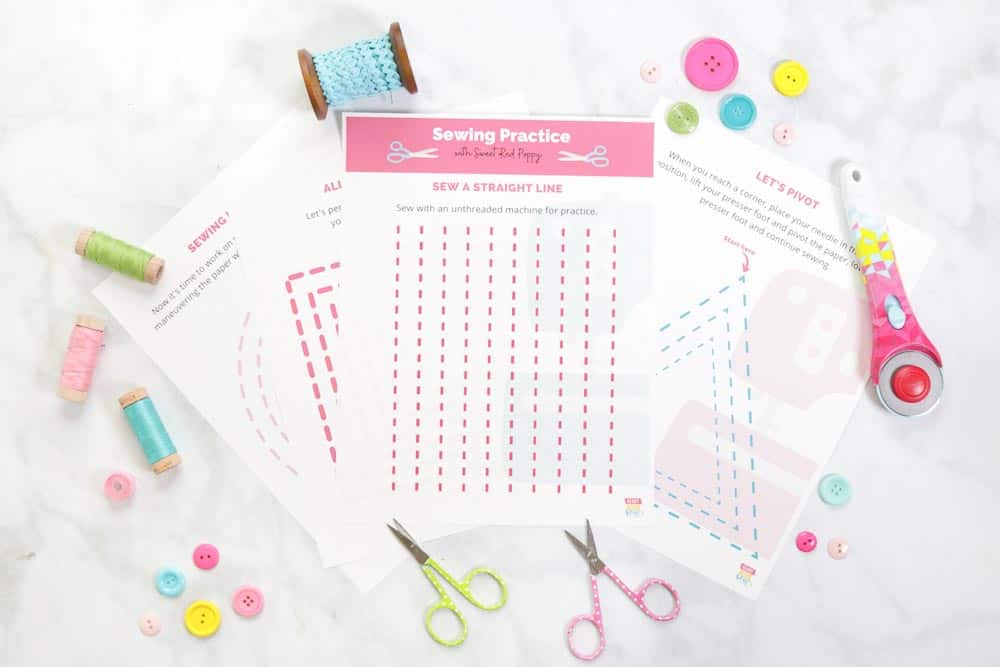 How to Quickly Cut Fabric
To quickly cut fabric snip into the fabric and rip the fabric apart by pulling apart both sides. This will also help you to find the grain of the fabric.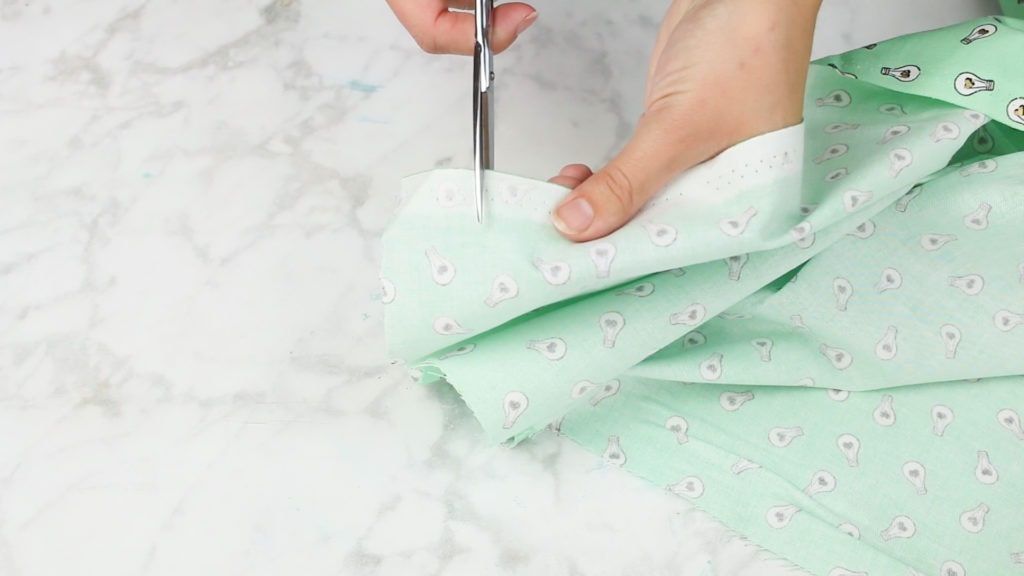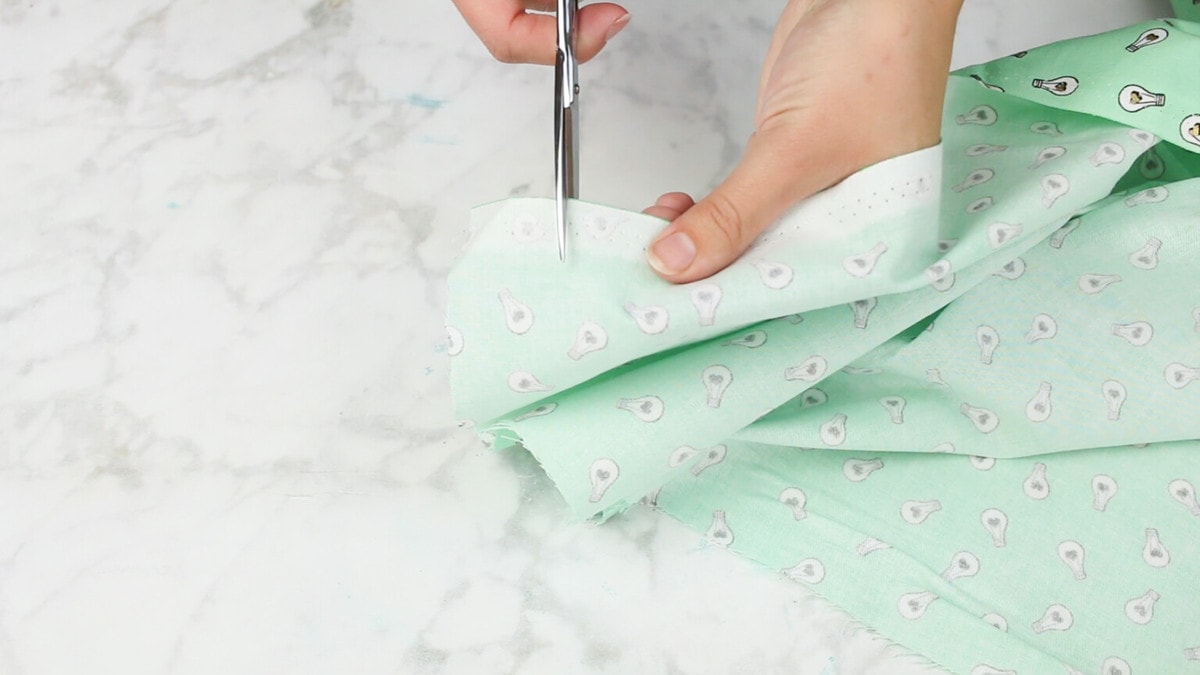 No Fuss Needle Threading
Tired of trying over and over to thread a needle with a limp piece of thread and no success? Spray the tip of your thread with hairspray to quickly thread a needle! Keep a travel sized can of hairspray near your sewing machine for easy access.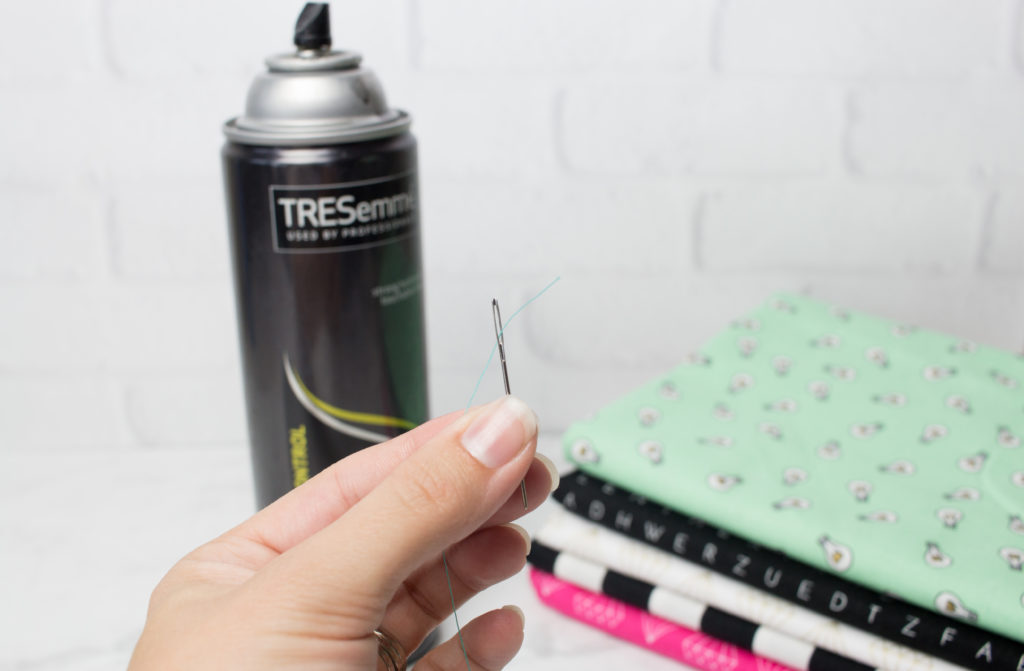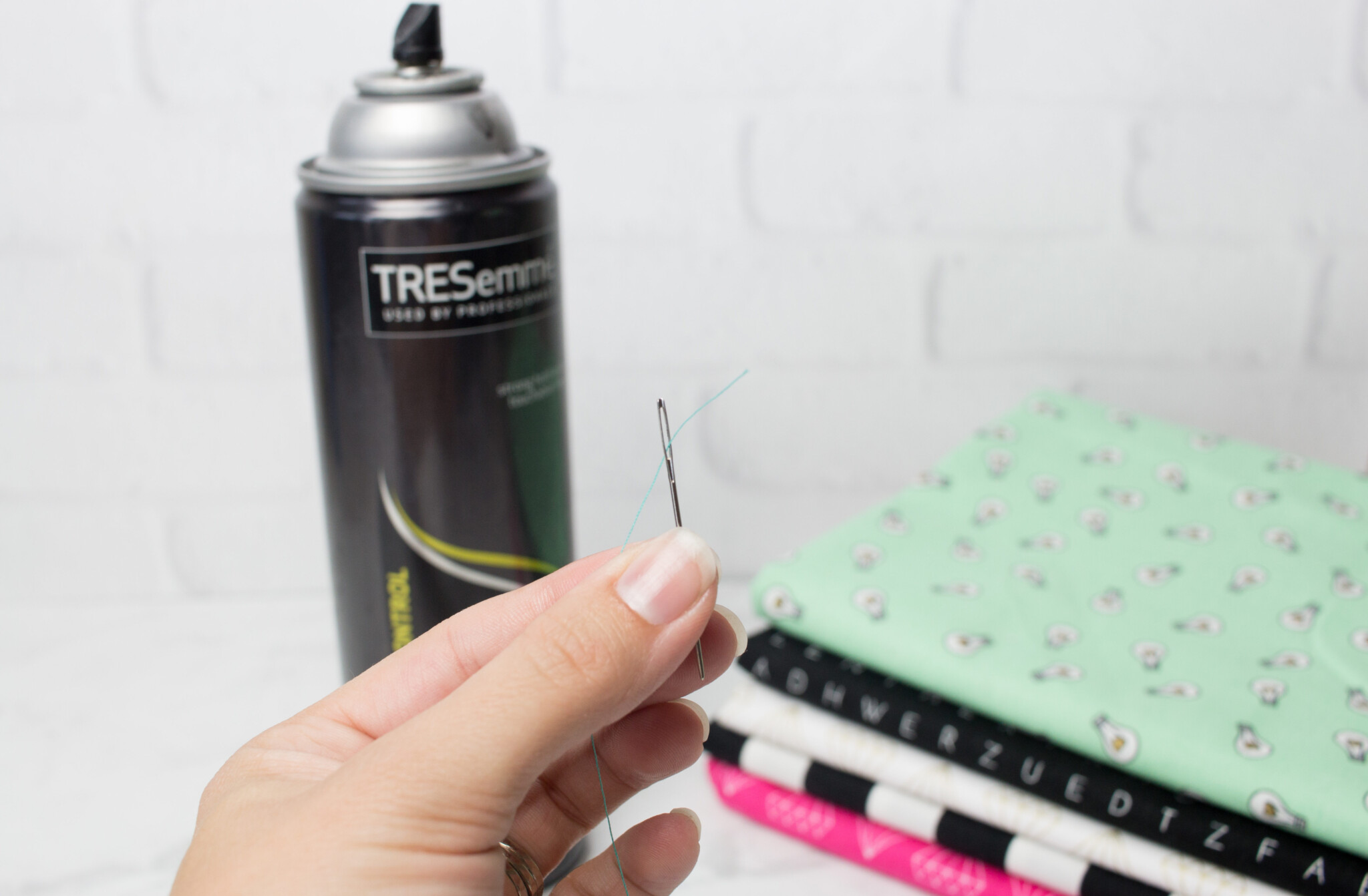 Bobbin & Thread Organization
A golf tee is a perfect way to organize a spool of thread and its matching bobbin. Place the bobbin on top of the spool of thread and insert the golf tee. Easy peasy, right? No more digging through your bobbins trying to find the right color!
If you want something even more secure try these Bobbin Holders!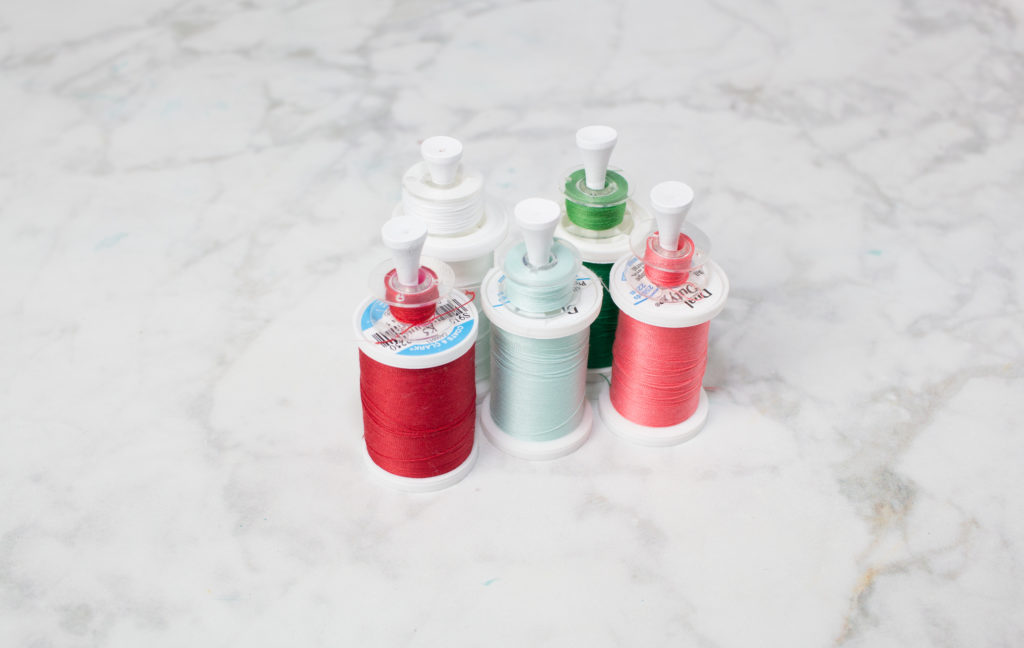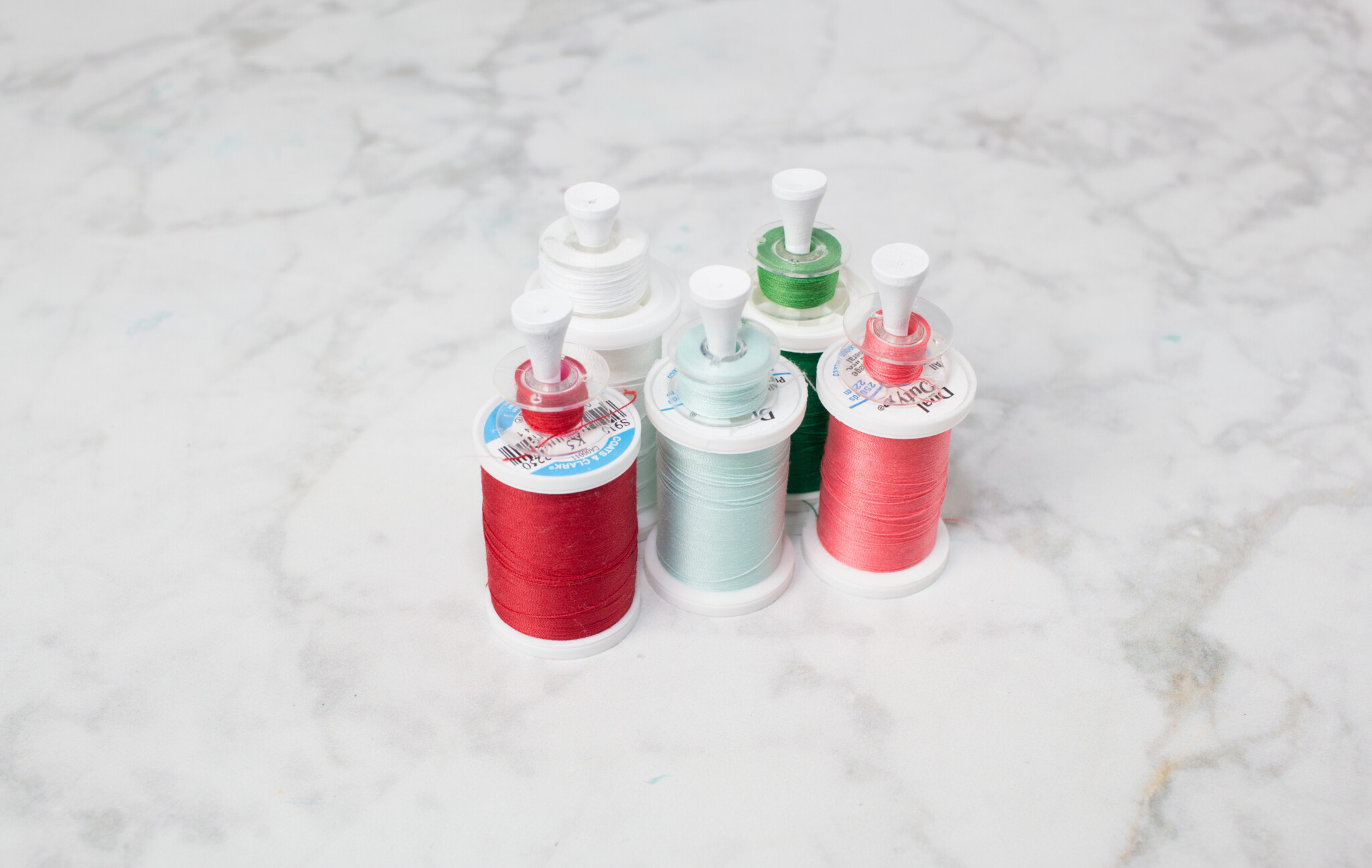 Adjust Sewing Machine Tension with Ease
Struggling to adjust your machine tension? If you've ever experienced the dreaded tangled mess of threads, you need this free printable troubleshooting guide!
Click here to download the guide.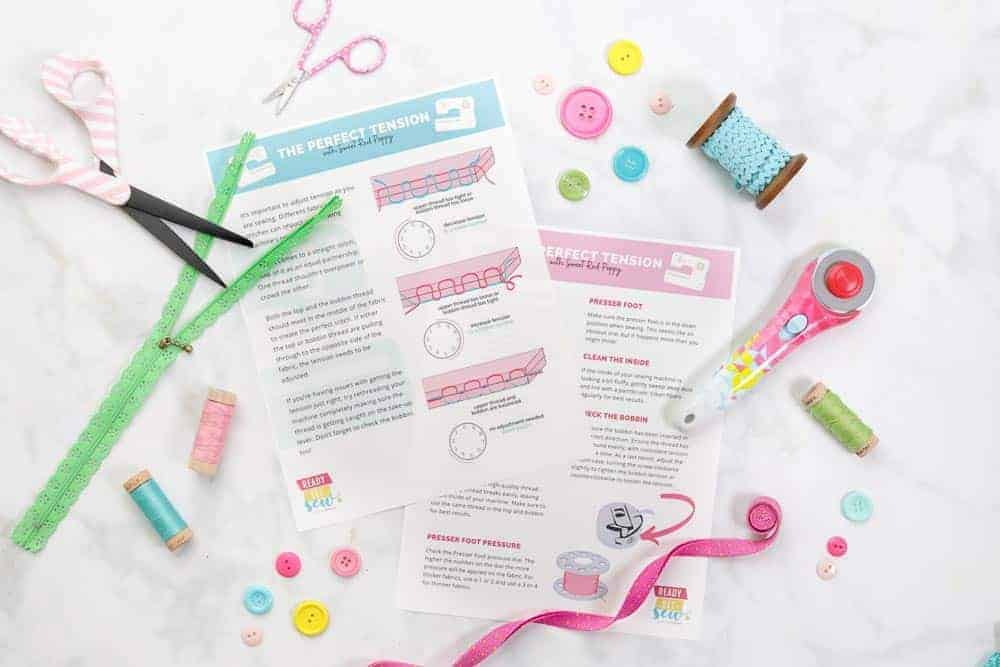 Make Your Own Pattern Weights
All you'll need for this quick DIY is some ribbon and a few large washers from a home improvement store. Just wrap the ribbon around the washer and glue the ends. This creates a cute weight to be used to hold patterns in place instead of using pins. Sewing weights are much more practical than pinning an entire pattern down!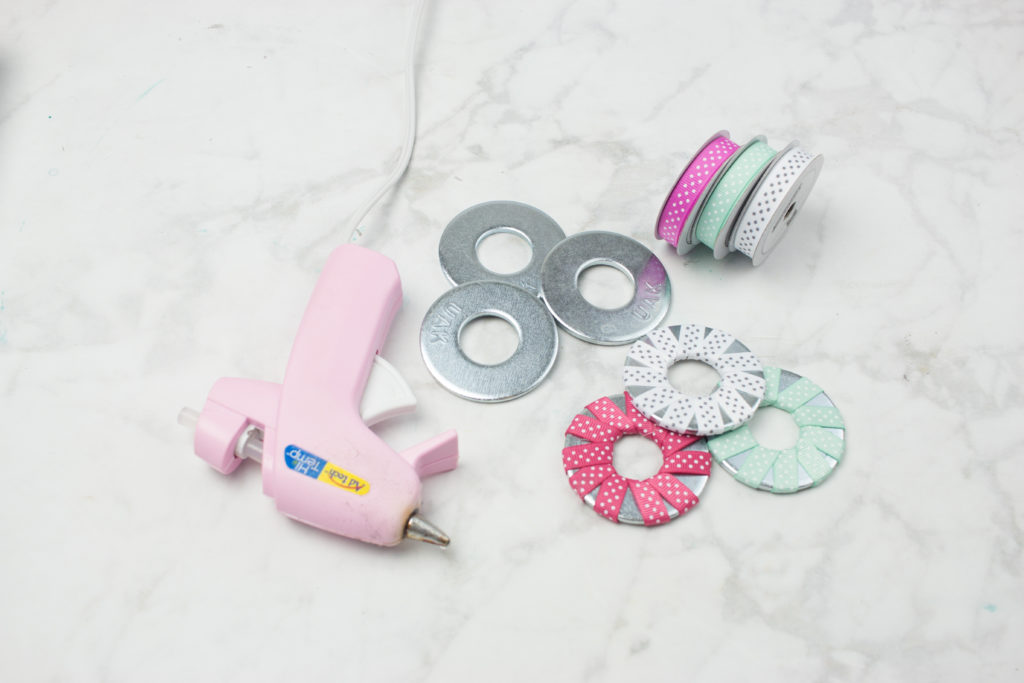 How to Make Perfect Ruffles
Here's a quick and easy way to create beautiful ruffles without all the hassle! Lay a piece of crochet thread along the seam allowance of the fabric and stitch over it with a zig-zag stitch. Gently pull the crochet thread to gather the fabric. I've ever heard of people doing this same trick with dental floss!

Easy Turning Tool
In a pinch, a straw and a crochet hook can be used to easily turn a small strap. Insert a straw into the strap, then push the chopstick into the straw against the sewn edge of the strap and voila! No more wasting time trying to turn those pesky straps!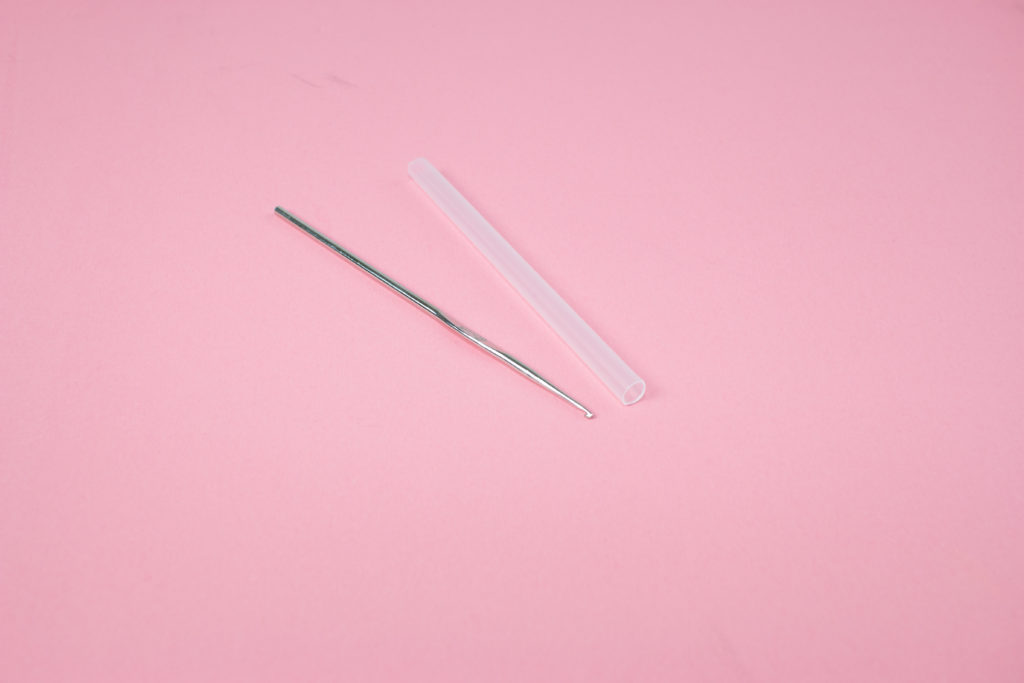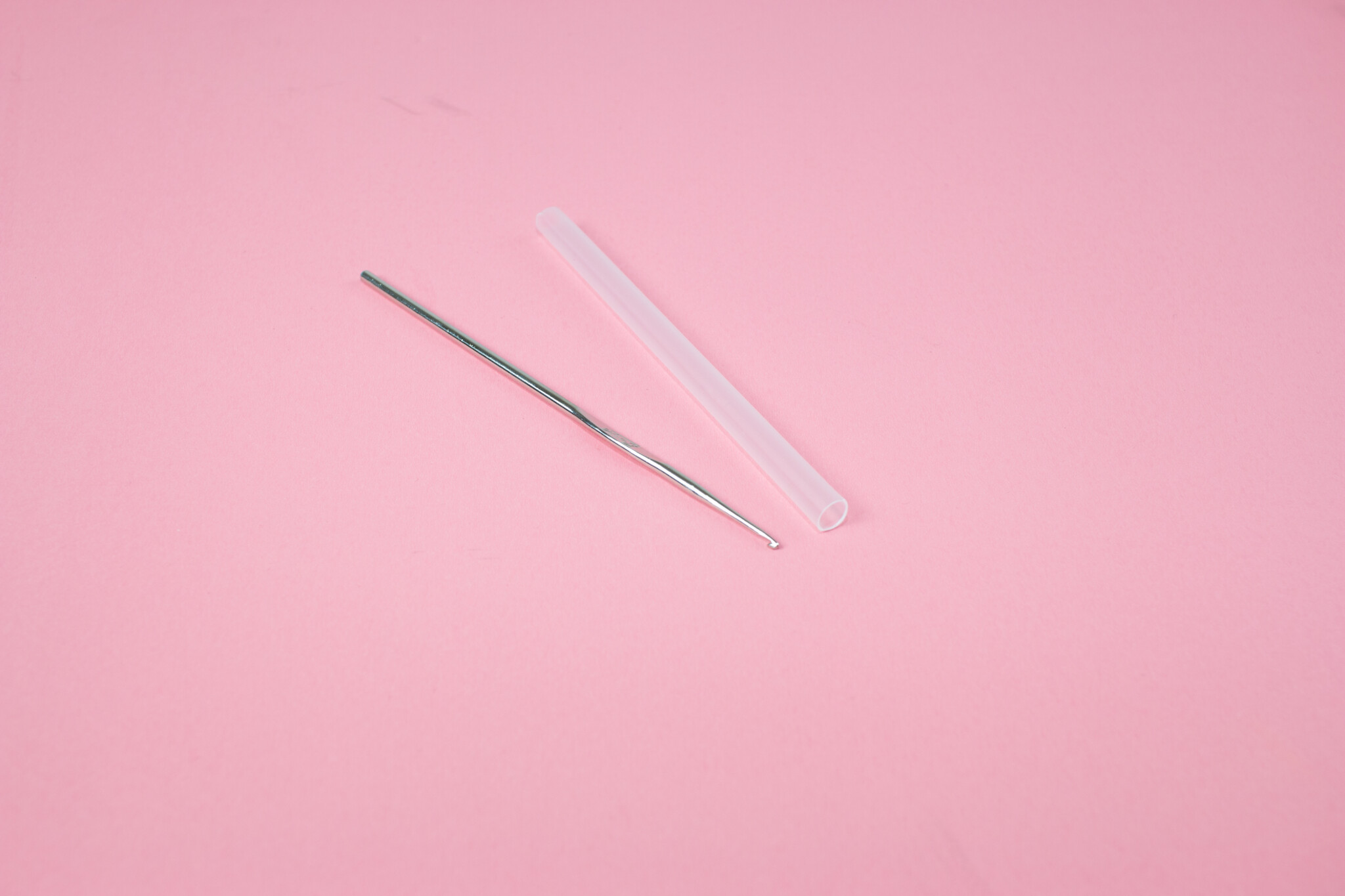 Easily Access Trims
Use a wire basket to easily gain access to your most used trims and ribbons. Guide the ribbon through an opening at the bottom edge of the basket and keep a pair of scissors stored in the basket. I feel like some might bring the toilet paper argument in here. Just in case, let me tell you that Yes, they are in fact threaded the correct way. 😂

DIY Make a Sewing Pin Dish
Find a cute dish and super glue a few magnets to the bottom of it to create a magnetic dish that allows you to easily collect pins! Try adding a cute salt or pepper shaker to the top for a fun detail!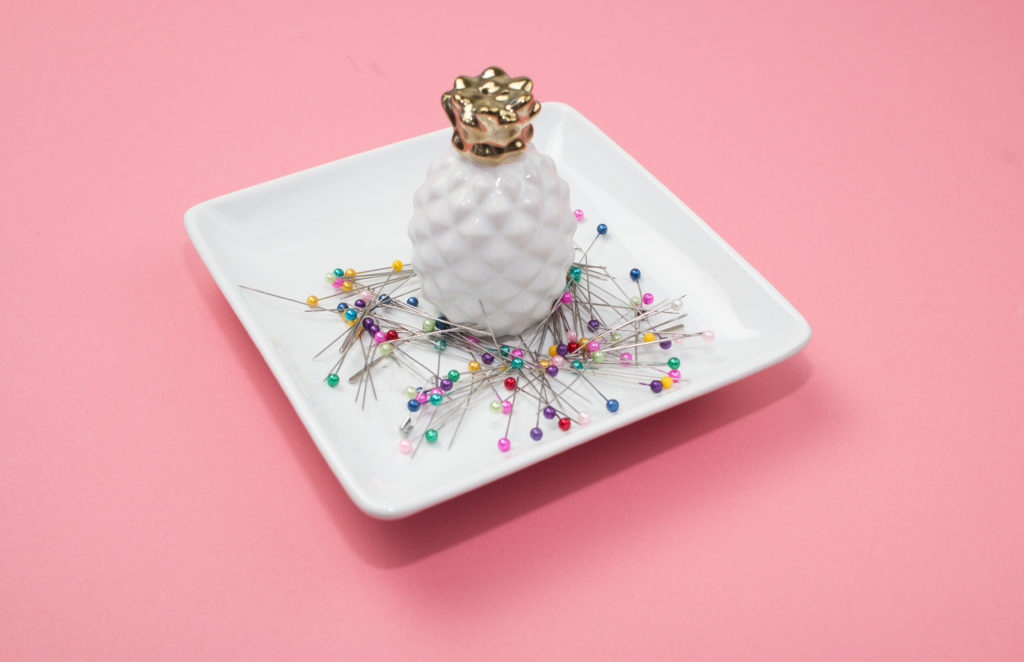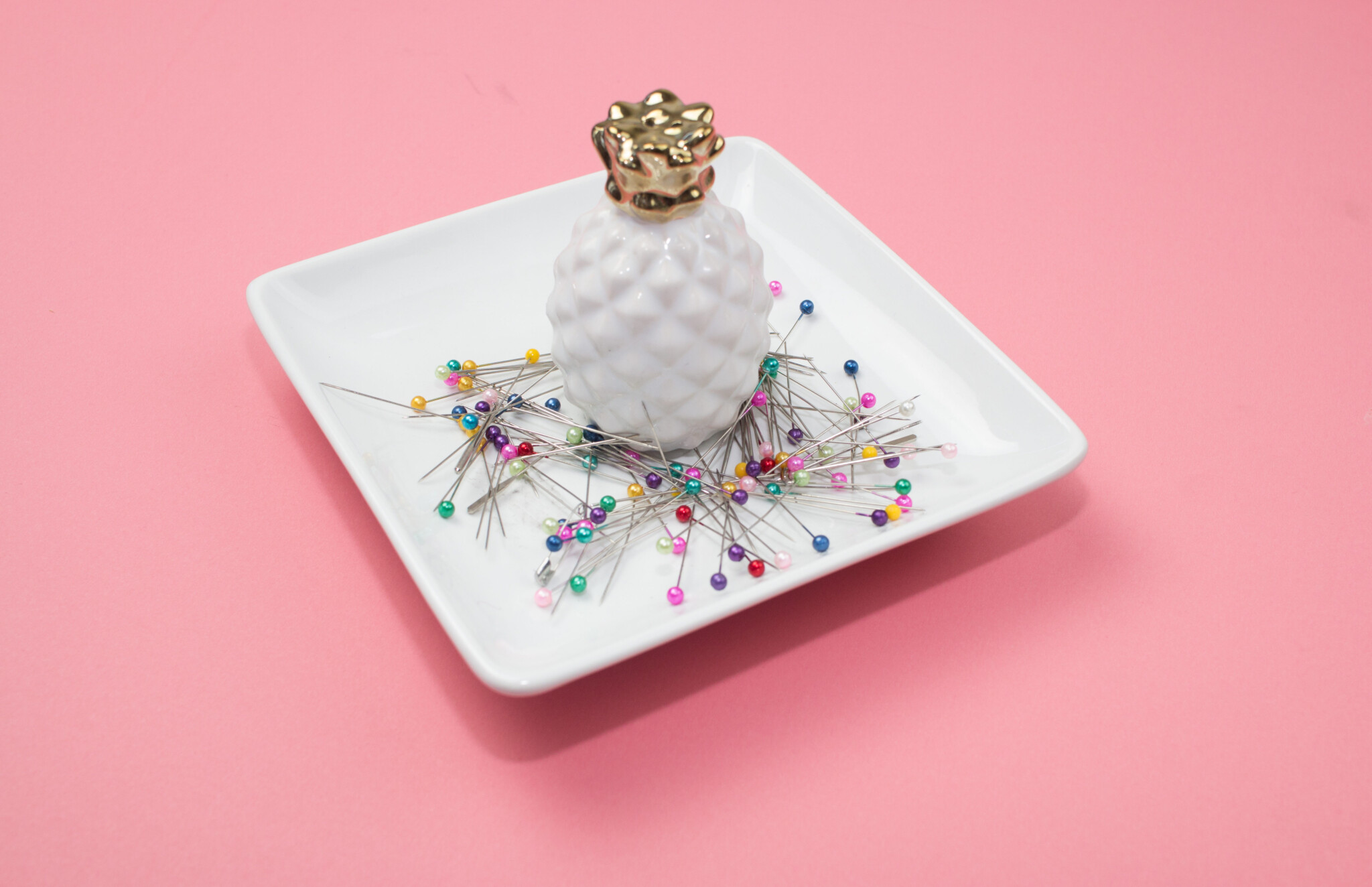 Washi Tape Seam Allowance Guide
Need an easy way to make sure your seam allowance is consistent? Use a piece of washi tape or sticky-backed ribbon to mark the seam allowance on your sewing machine. This provides a clear guide that makes it easy to keep a consistent seam allowance!

Clean Your Machine
Open up your serger machine and clean it out with a can of compressed air! Make sure you buy the moisture free kind!! This tip only applies to sergers that can be opened up.
It easily cleans away all of the pieces of lint and thread! You wouldn't believe just how much lint and dust was hiding in my serger!😅
Make sure to spray the machine lightly and from an angle so that the dust is pushed out of the machine instead of further inside.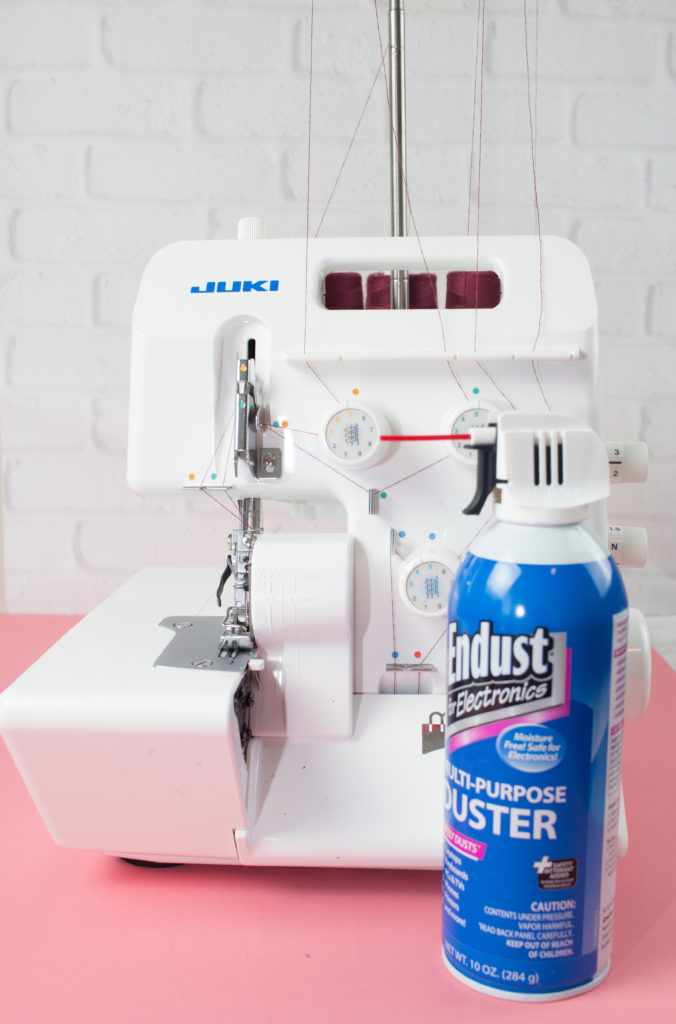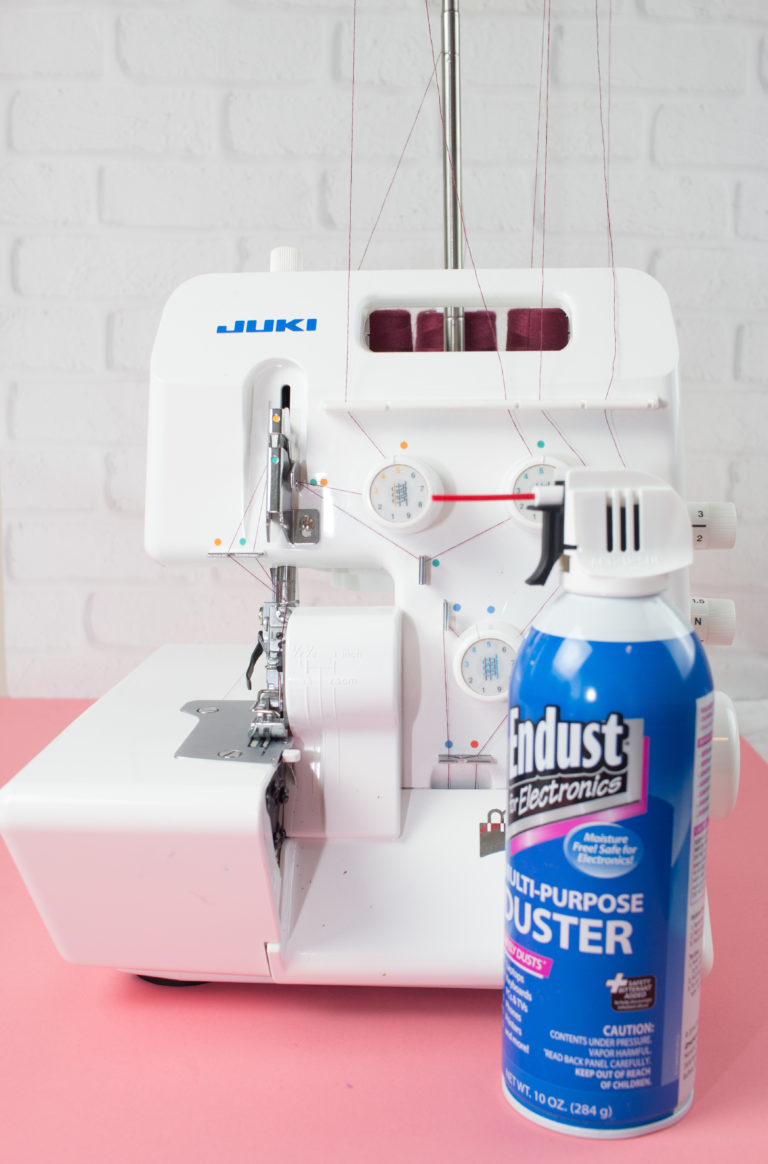 Serger Thread Trick
Did you run out of thread? Have an excess amount of serger thread? I know I do!! Did you know you can use serger thread in a sewing machine? All you need is a mug or small glass jar! Place the serger cone inside of the jar and thread the machine as normal.


I hope you enjoyed these quick and easy sewing hacks!! Pin this to Pinterest so you can easily come back and find these tips!
Do you have a favorite sewing hack? I'd love to hear all about it in the comments!!!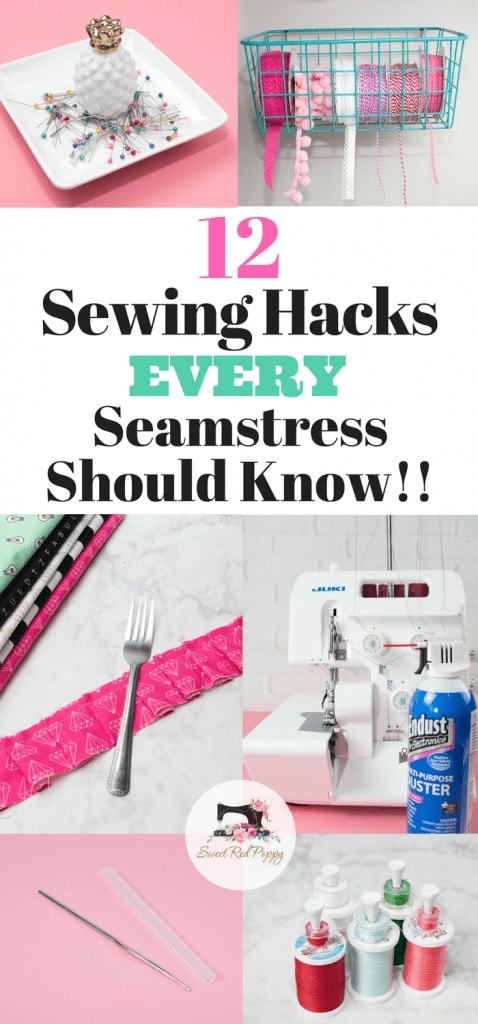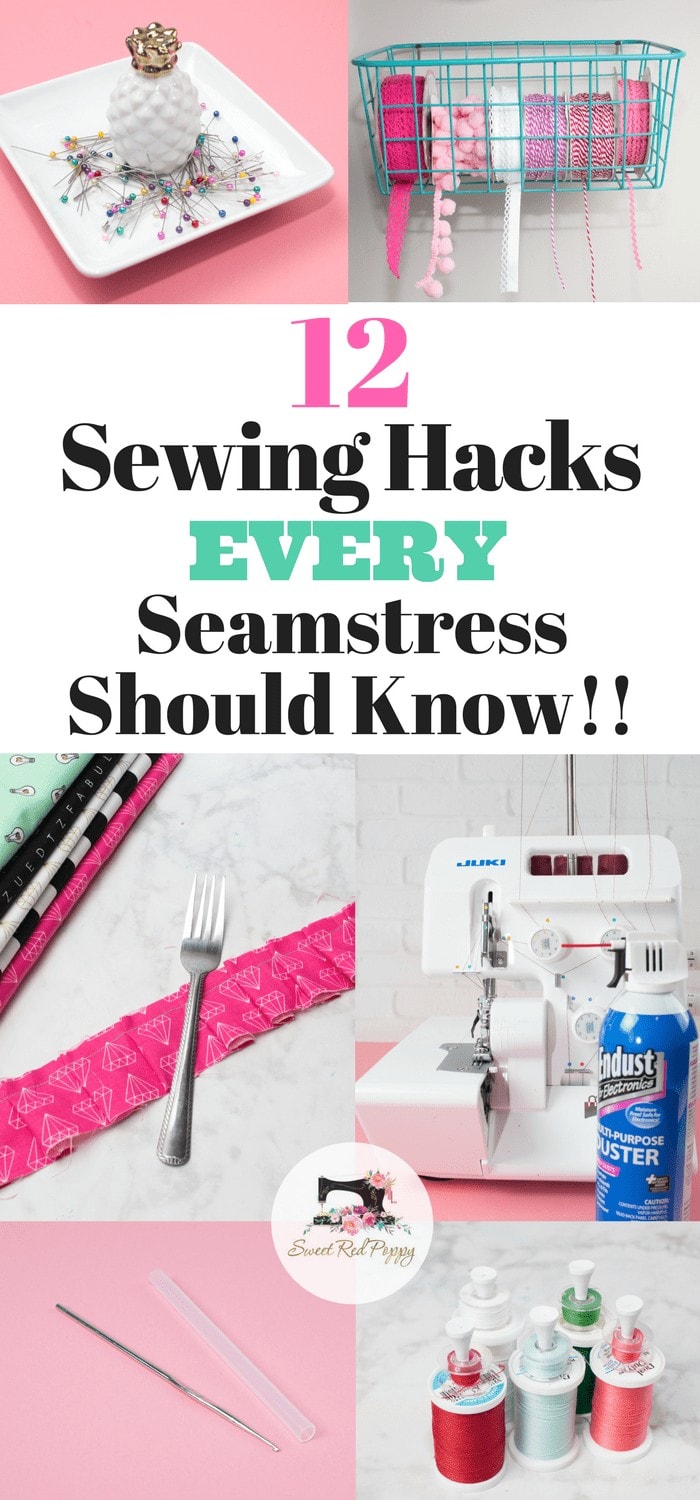 SaveSaveSaveSaveSaveSave
SaveSave
SaveSave
SaveSave
SaveSave
SaveSaveSaveSave
SaveSave
SaveSave
SaveSave
SaveSave
SaveSave