Whether you already have a Cricut Joy or are considering purchasing one, I've got all you need to know about this small, but mighty machine!
This collection of posts will go through the ins and outs of the Cricut Joy as well as show you the versatility of the machine through a handful of project tutorials.
Looking for even more Cricut joy info and projects? Get my printable Cricut Joy ebook HERE!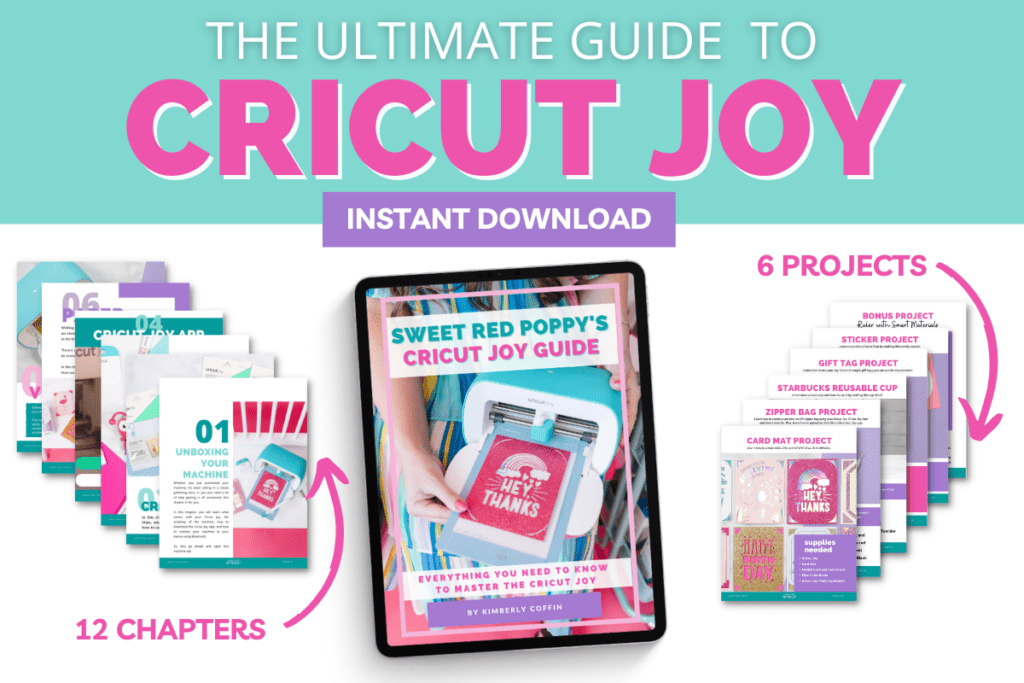 Purchase the Cricut Joy here.
Cricut Joy Project Round Up
Learn everything there is to know about your Cricut Joy, from iron-on and vinyl projects to paper and card making!
Do you have a Cricut Joy? What's your favorite thing to make with it? Let me know in the comments below!
Learn everything you need to know about the Cricut Joy with my printable guide! You'll get access to tips, and tricks, cheat sheet, and projects! Click here to purchase the guide.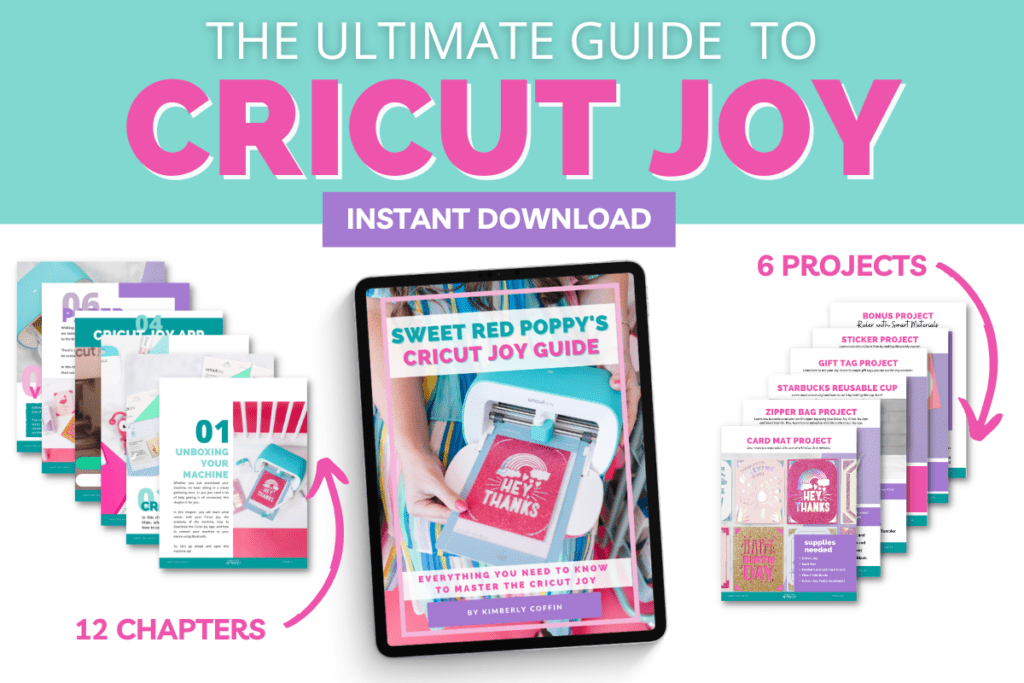 Join my crafting and sewing Facebook group where you can show us what you're making, ask questions, and learn from others!
Follow Sweet Red Poppy on Instagram for daily crafting inspiration and a look behind the scenes.