Learn Everything You Need to Know About the Brand New Cricut Joy - The World's Smallest Smart Writing and Cutting Machine.
What is the Cricut Joy?
The brand new Cricut Joy is Cricut's smallest cutting machine on the market, but don't let its small size fool you! This little machine packs a punch and you'll be amazed by all that it can do!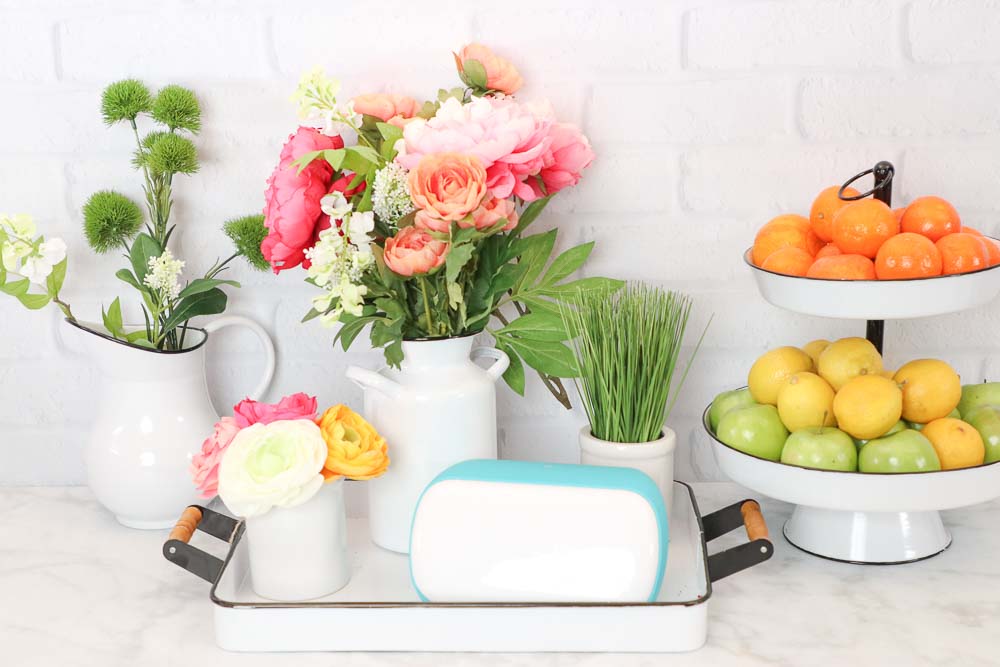 You'll quickly notice that this electronic cutting machine was created without so much as a single button, which is pretty neat! It's operated completely from the downloadable Design Space app. This app can be used on a phone, tablet or computer.
With this machine, you can personalize any item within minutes from any room in your house! The small size allows this machine to be stored virtually anywhere and the ability to work without a mat means it's even more compact and easily portable.
Want even more info on Cricut Joy? Make sure to click here!!!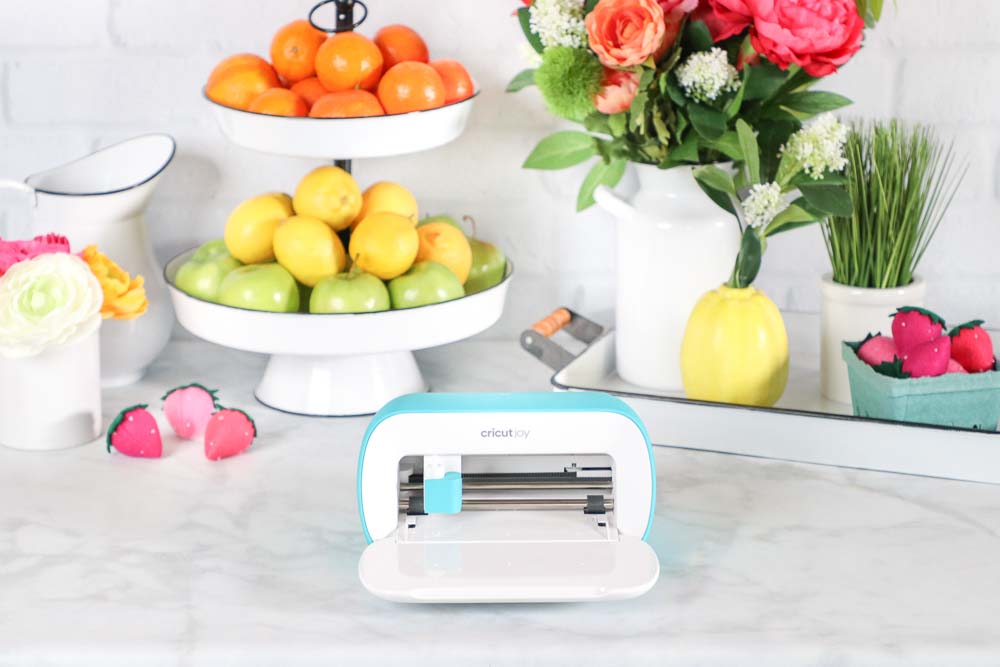 Cricut Joy can be used with precut, perfectly-sized materials, making it portable and easily accessible for crafting anywhere you choose!
Let's start with the basics just in case you are brand new to Cricut. Cricut Joy is an electronic cutting machine. A Cricut is the ultimate crafting tool that can be used on a wide variety of different materials.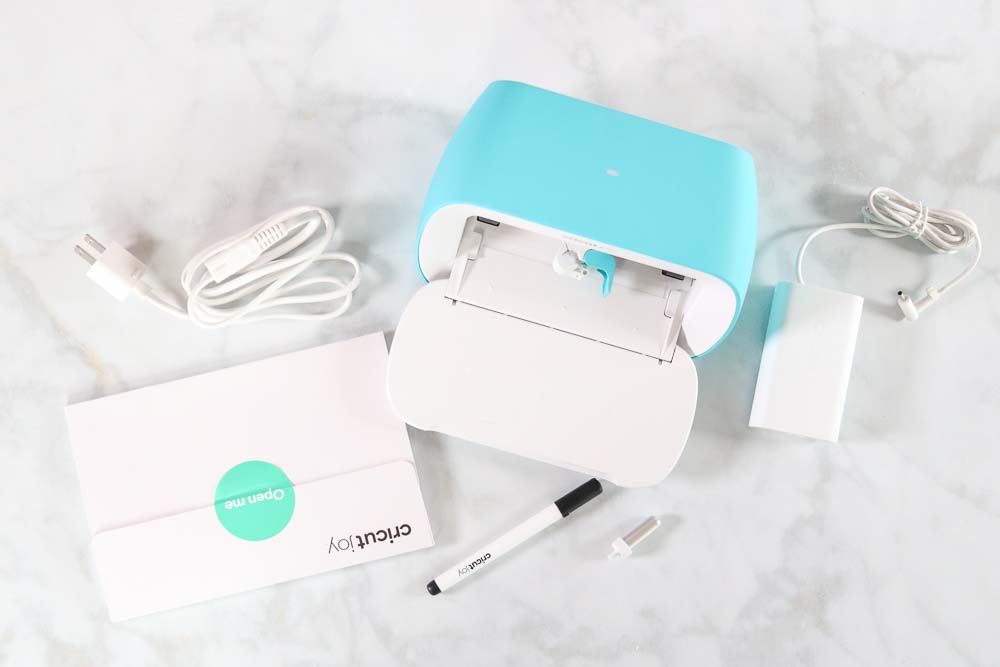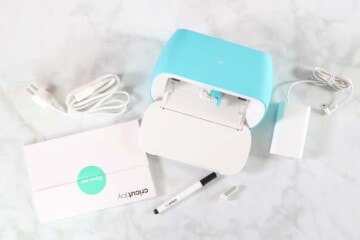 Cricut Machines are operated within a downloadable app which can be used on a computer, phone or tablet. The Design Space app allows you to cut or draw digital images or fonts. You can select images and fonts for free from Cricut's Design Space, or you upload your own designs.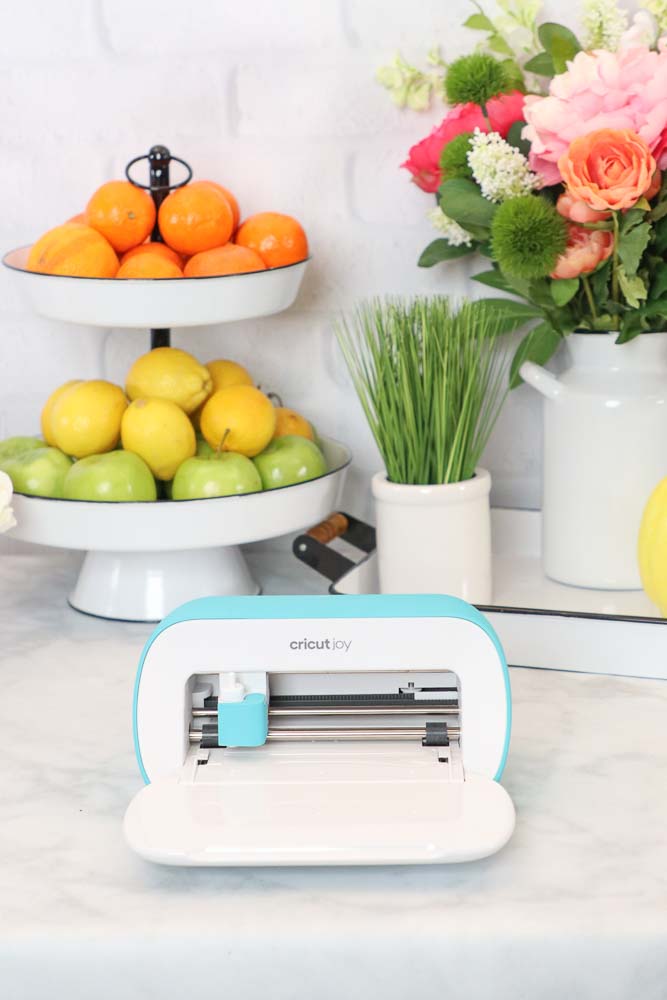 What can Cricut Joy do?
Cricut Joy makes it more convenient than ever to personalize your life. This smart cutting and writing machine creates customized labels, vinyl decals, iron-on transfers, birthday banners, and more. Start with a suggested project or create your own from scratch. Cricut Joy handles the rest. Portable enough to take anywhere, and powerful enough to cut repeated shapes up to 20 feet long, Cricut Joy makes it possible to make something unique for you- or anyone- at a moment's notice.
Cricut Joy is Cricut's smallest cutting machine on the market, making it great for on-the-go projects and crafting around the house.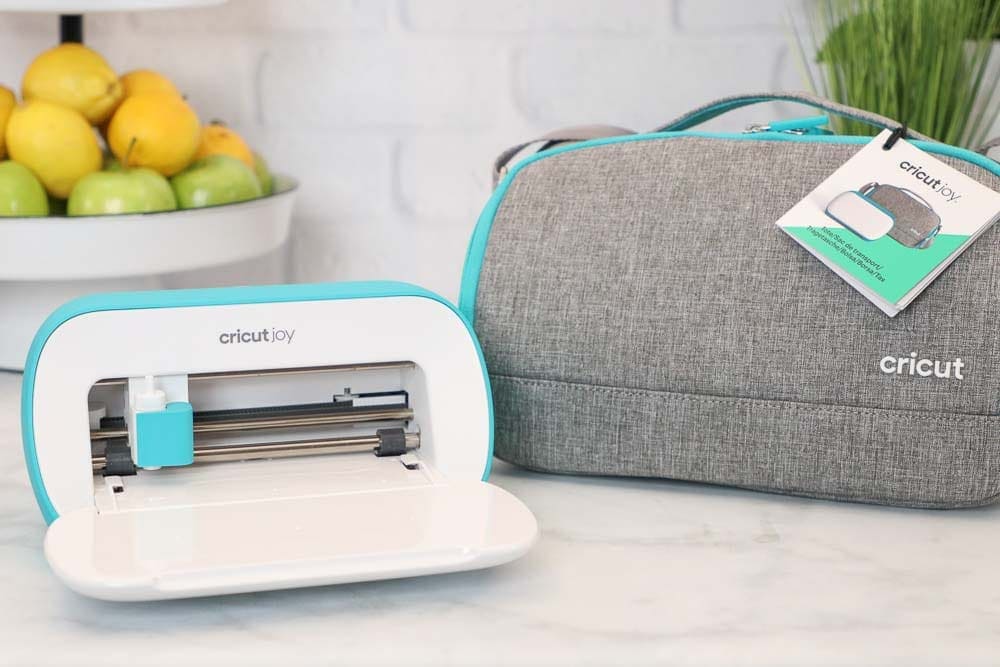 I find it's perfect for last-minute projects like when you find out the morning of (15 minutes before the bus comes!) that today is the birthday of your child's teacher. You can quickly make a birthday card in under five minutes! Not only can Cricut Joy cut, but it can also write which is so perfect for making beautiful cards.
Need to quickly create labels for your pantry? Cricut Joy can handle that in only a few minutes with writable vinyl and its pen! If you're limited on space, that Cricut Joy is a great space-saving machine that easily fits anywhere within your house!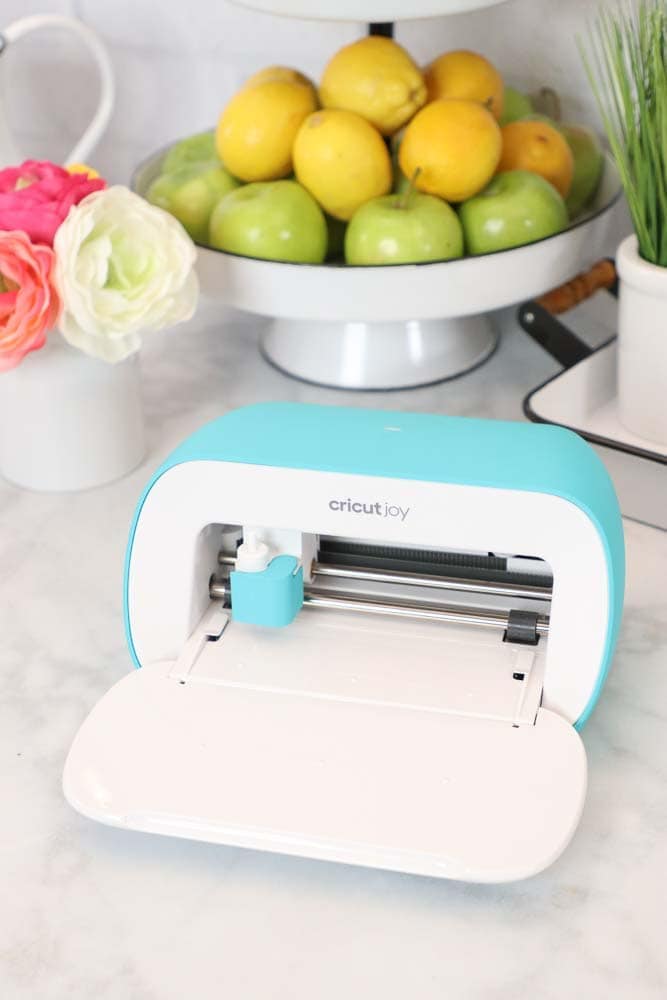 Cricut Joy features two sensors underneath the rollers that pull material in. This allows the machine to straighten and measure the inserted material. The Joy machine will measure the inserted material to make sure you have enough material for your selected design before cutting it.
Cricut Joy Blade
Cricut Joy features it's own brand new fine-point cutting blade. This tool is made specifically to be used with Cricut Joy and is not interchangeable with any other machine.
Cricut Joy's Fine-Point Blade can cut through 100's of materials with ease and amazing precision.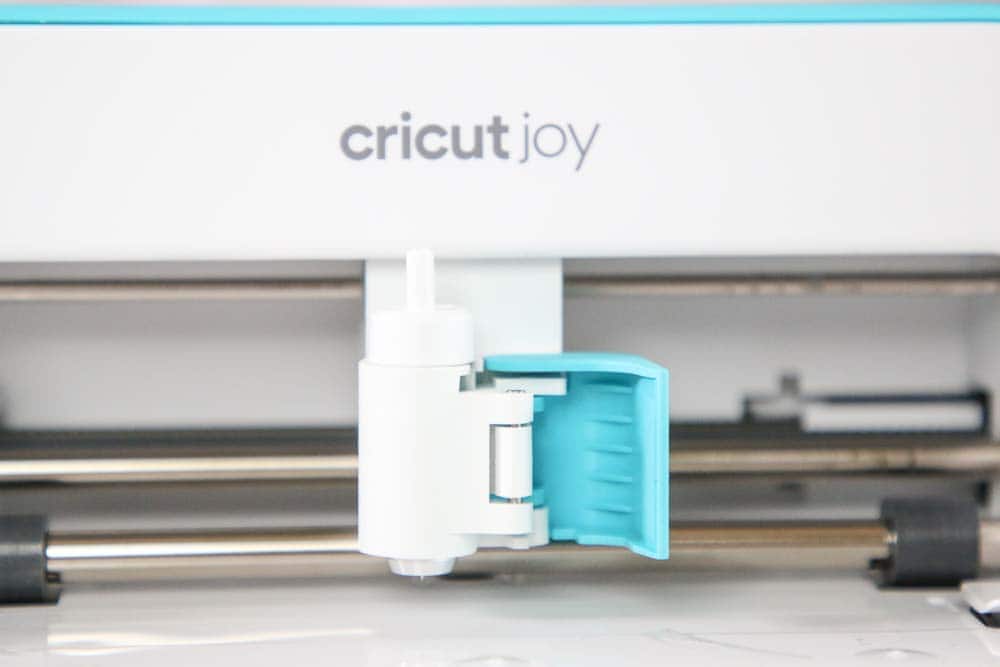 Cricut Joy Tools
Cricut Joy features its very own line of specialized pens and markers to create one of a kind designs. Within this line, you'll find Infusible Ink Pens, Gel Pens and regular pens in a variety of different colors.
Cricut Joy Mats
Standard and Light Grip mats are used with the Cricut Joy. You might notice there's not a Purple Stong Grip mat. This is because Cricut Joy doesn't use as much force as the other machines and isn't meant for cutting through dense or thick materials. You'll also find a brand new mat called the Card Mat. It features a clear attached layer that allows you to easily cut folded cards.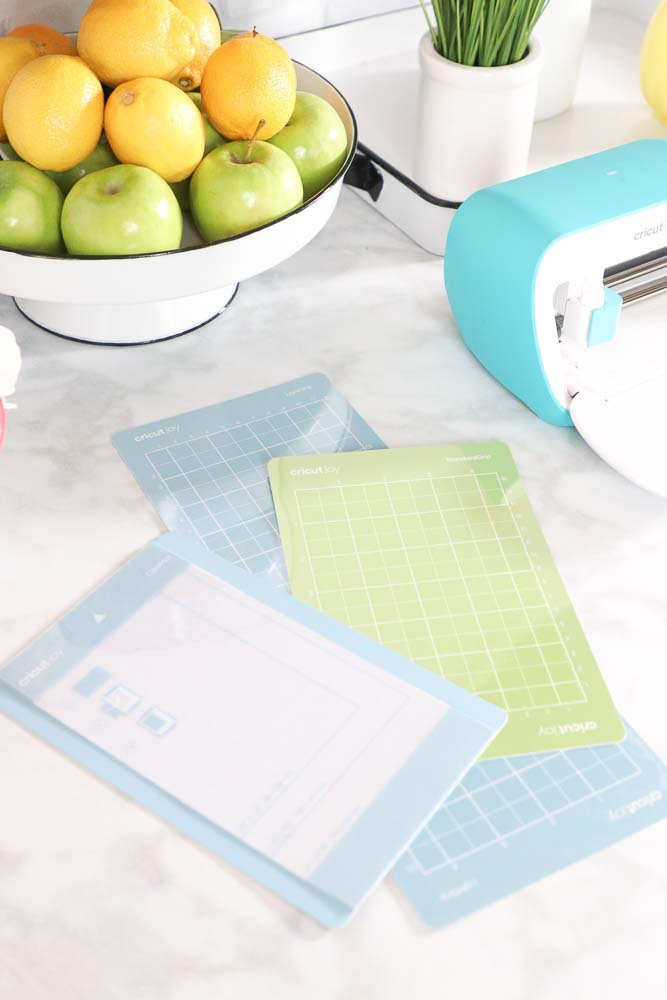 What are Smart Materials?
Do you want to cut without having to use a mat? Look for materials specifically marked with the label "Smart Materials." These specific materials feature a thicker backing which allows Cricut Joy to easily cut or draw on them without needing a mat.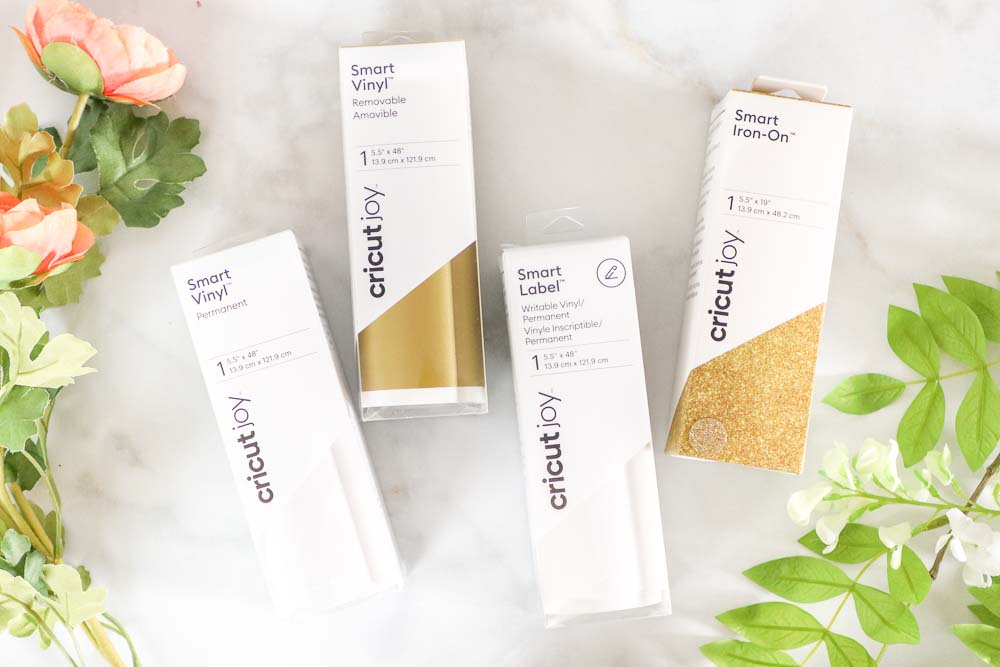 Cricut Joy Materials
You'll find materials such as Vinyl, Iron-On, Writable Labels, Transfer Tape, Infusible Ink, Pens and Adhesive Backed Paper that are all compatible and perfectly-sized with the Cricut Joy.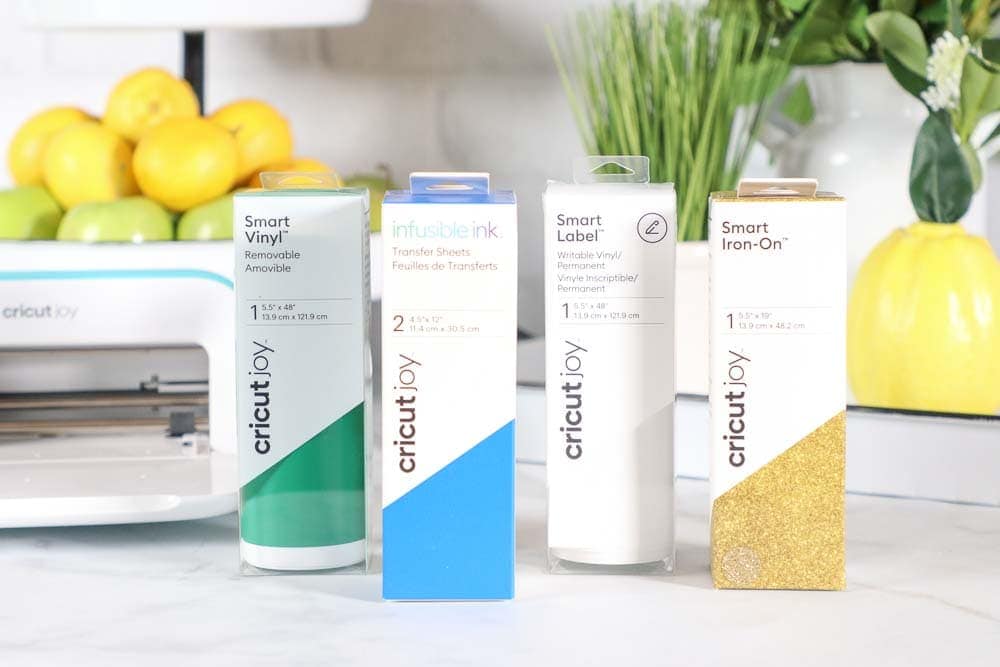 Cricut Card Mats
Create cards in minutes with Cricut Joy and the brand new patented Cricut Joy Card Mat. If you enjoy making cards you will LOVE this machine!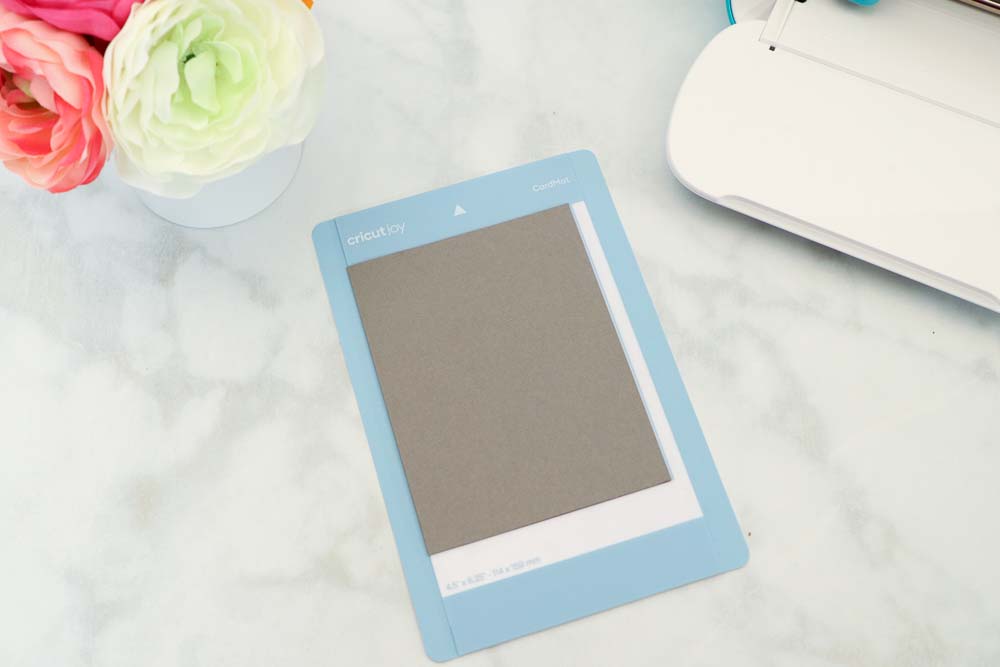 Use the Cricut Insert Card sets to easily create a custom design in minutes for any occasion. Each card is precut at 4.25" x 5.5" and comes with a variety of different colored liners as well as envelopes.
Gone are the days of running to the store for a last-minute card! Now you can create a beautiful card in just a few minutes from the comfort of your own home.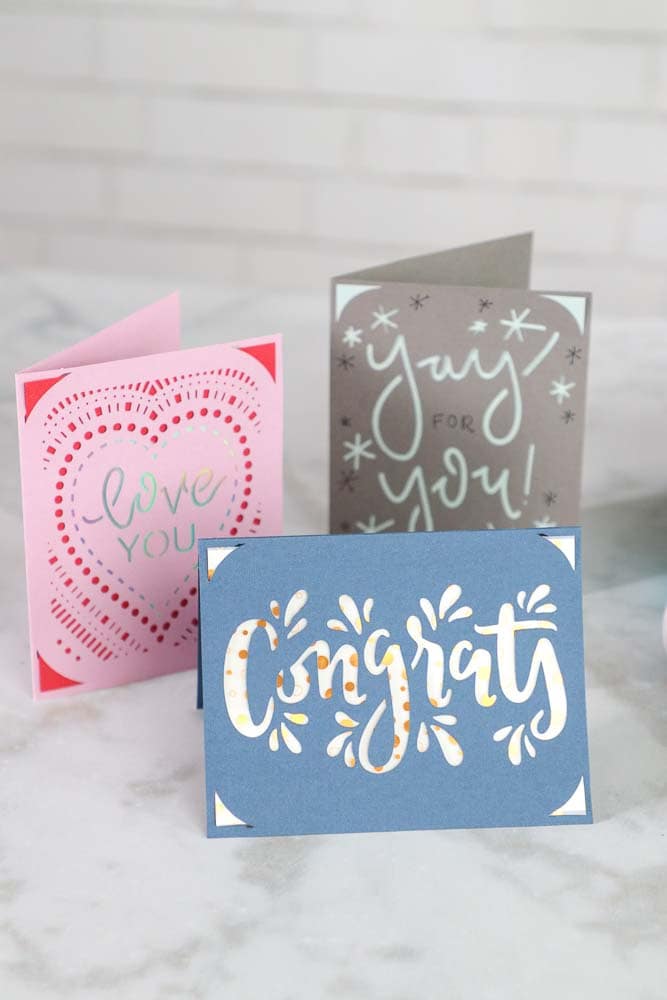 If you're looking to create cards, labels, decals and custom shirts this is a wonderful machine!
How Much Does the Cricut Joy Cost?
Cricut Joy is currently available for only $179. This is an amazing price for the technology that this machine offers.
How is the Cricut Joy Different than the Cricut Maker and Cricut Explore Air 2?
The most obvious difference between the Cricut Joy and the Cricut Maker is the size! The Cricut Joy is substantially smaller than the previous machines.
Cricut Joy is able to cut much longer materials, straightens and measures the inserted materials, can cut without a mat, is completely controlled from the app and uses its own set of blades and pens.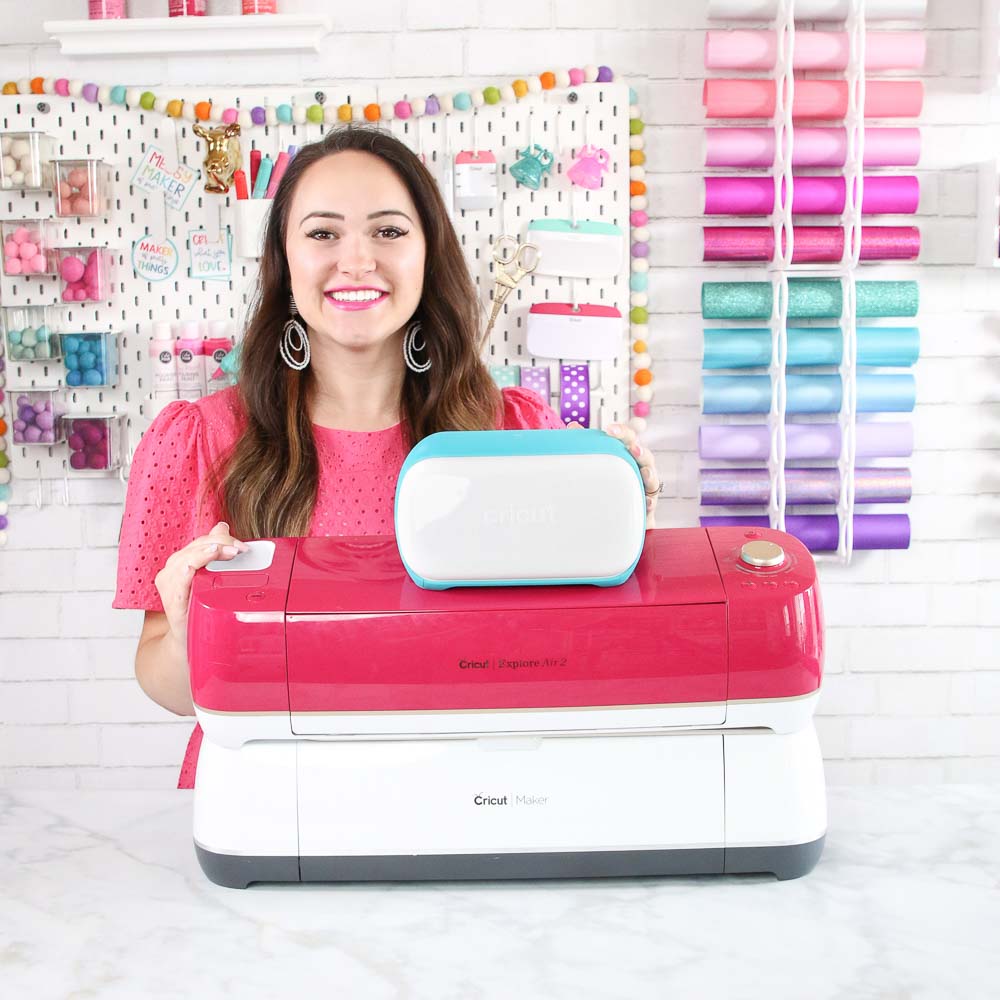 The Cricut Maker and Explore Air 2 require mats to cut, and have multiple buttons on the outside of the machine.
Wondering if you need Cricut Joy if you already have a Maker or Explore Air 2? The Cricut Joy works perfectly in tandem with either of these machines. It's ideal for smaller and quick projects.
Let your Maker or Explore Air 2 cut denser and larger materials while Cricut Joy quickly cuts or draws from anywhere in your house!
You can read more about the differences between the Cricut Maker and the Explore Air 2 here.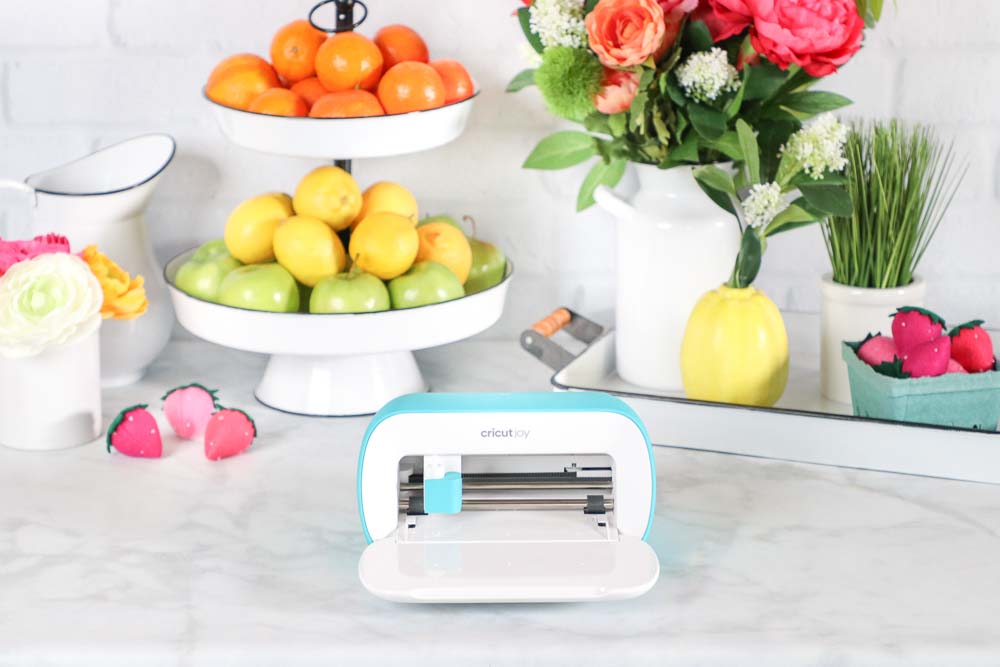 How to Make a Cricut Card with the Card Mat
Peel the clear liner from the Cricut Joy Card Mat.
Slip the premade card underneath the attached liner and line it up with the guidelines. Press firmly down on the card to attach it to the mat.
Within Design Space Select Images, Cartridges and then type in "Quick Cut Cards".
Select "Make It".
Insert the pen into the tool holder, select the material and load the card mat using the app.
Press Go within Design Space and Joy will begin drawing.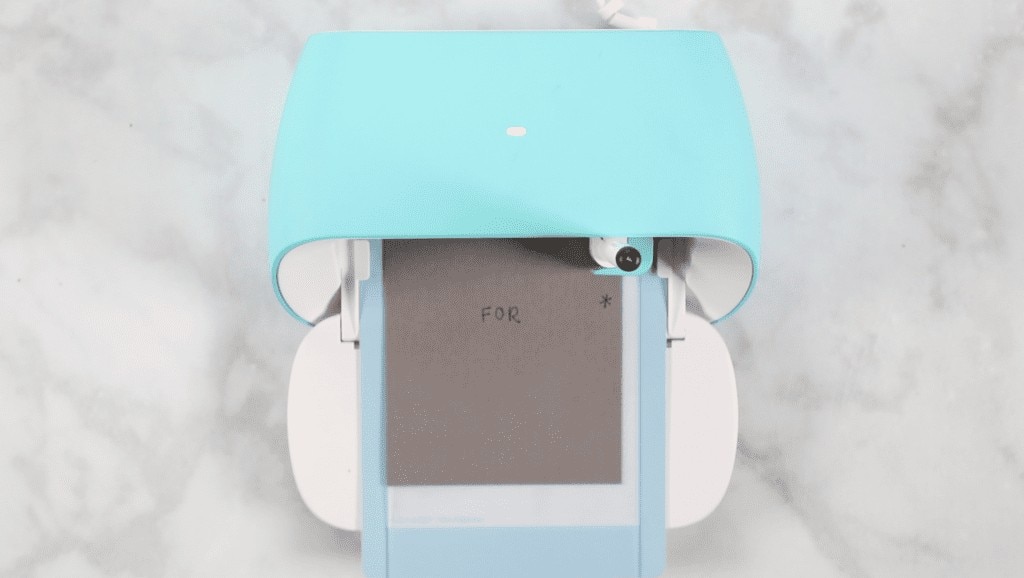 Once it has finished drawing, switch the pen with the fine point blade and select Go to begin cutting.
Unload the mat once it has completed the cut.
Flip the mat upside down and gently peel it away from the card. Slide the liner into the four slots on the corners.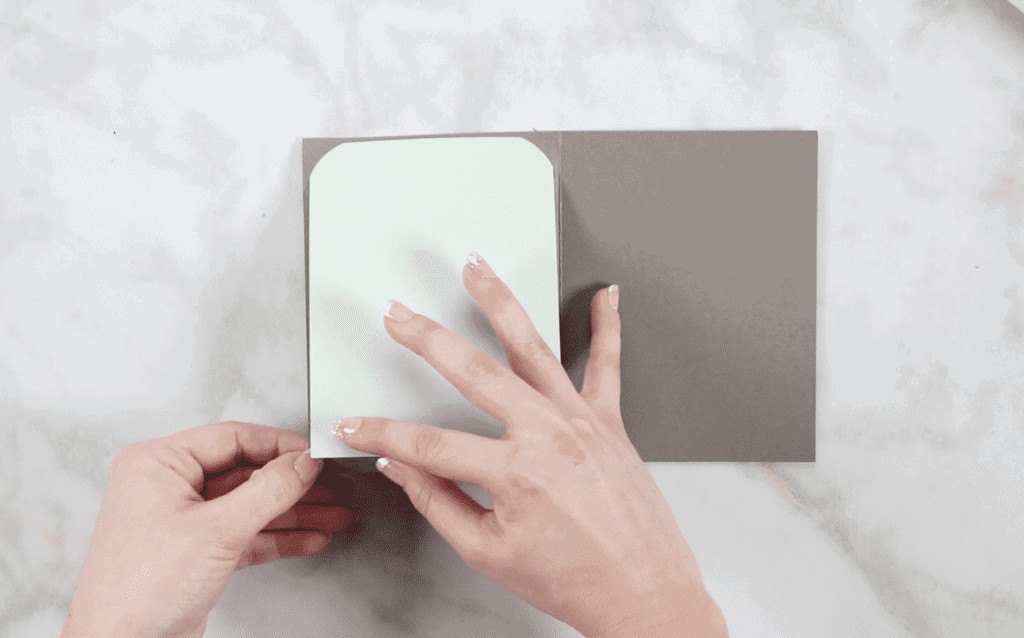 You can use these same instructions to create a variety of different cards within just a few minutes!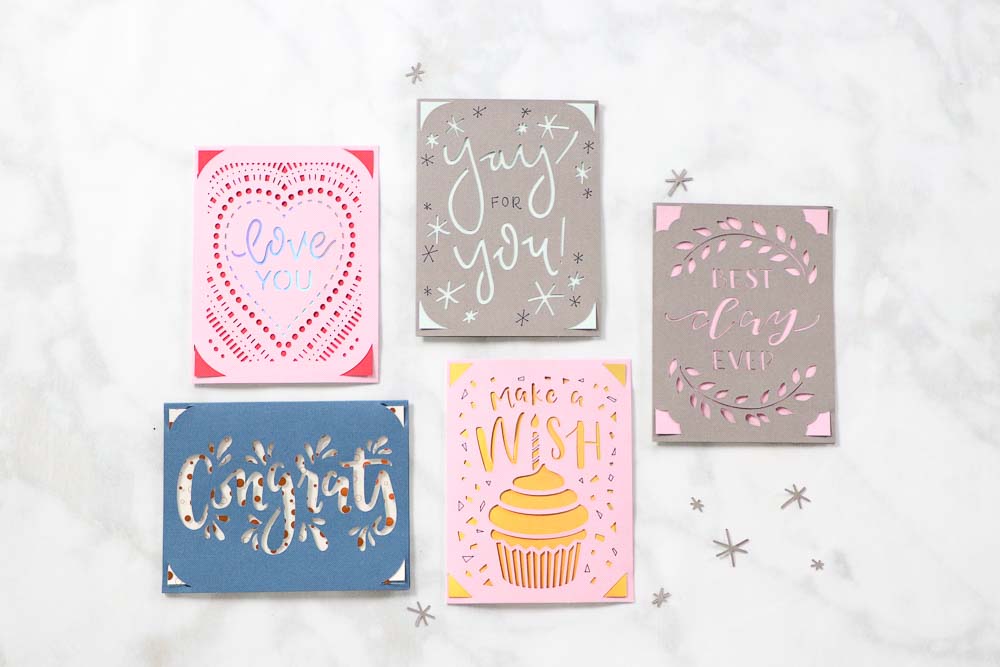 How to Make a Cricut Label with the Cricut Joy Smart Label
Click images on the right-hand side.
Type Labels into the search bar and select a label by inserting the image.
On the left-hand side select text and type in the word you'd like to have written on the label. Make sure to use a writing font.
Center the text over the label using the align button located at the top of the screen.
Select both the type and label and "Attach" them with the button located in the bottom right of the screen.
Click "Make It" in the top right-hand corner. Next, select "No Mat" under Type if using Smart Label.
Press "Continue" and connect your Joy machine.
Insert the pen into the tool holder, select the material and load the Smart Label
Press Go within Design Space and Joy will begin drawing.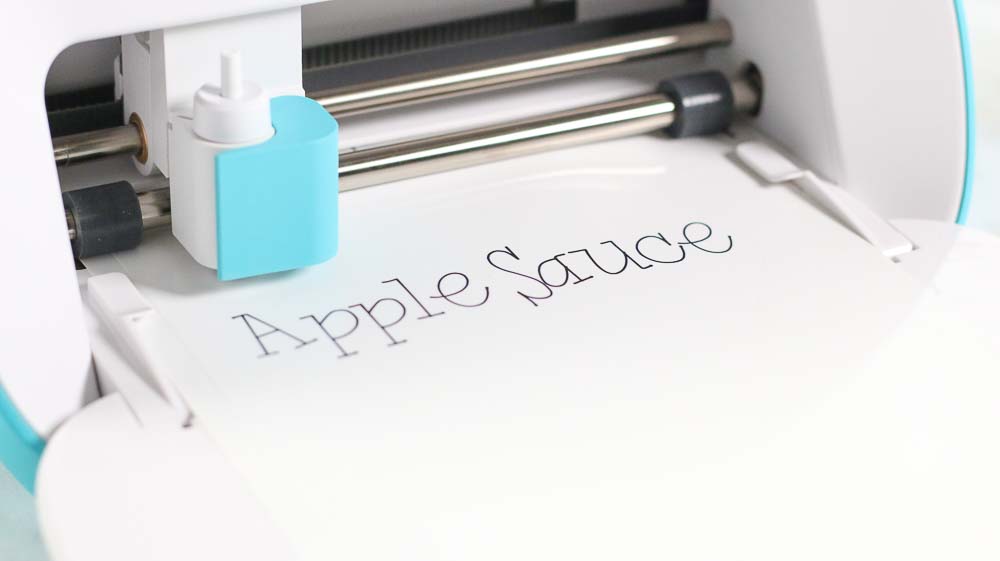 Once it has finished drawing, switch the pen with the fine point blade and select "Go" to begin cutting.
Unload the mat once it has completed the cut.
Carefully peel the label away from the backing and place it on the desired surface.
You can purchase Cricut Joy here! I can't wait to see what you create with your brand new machine.
Be sure to share your craft room makeover with me on Instagram or in my crafting Facebook group!