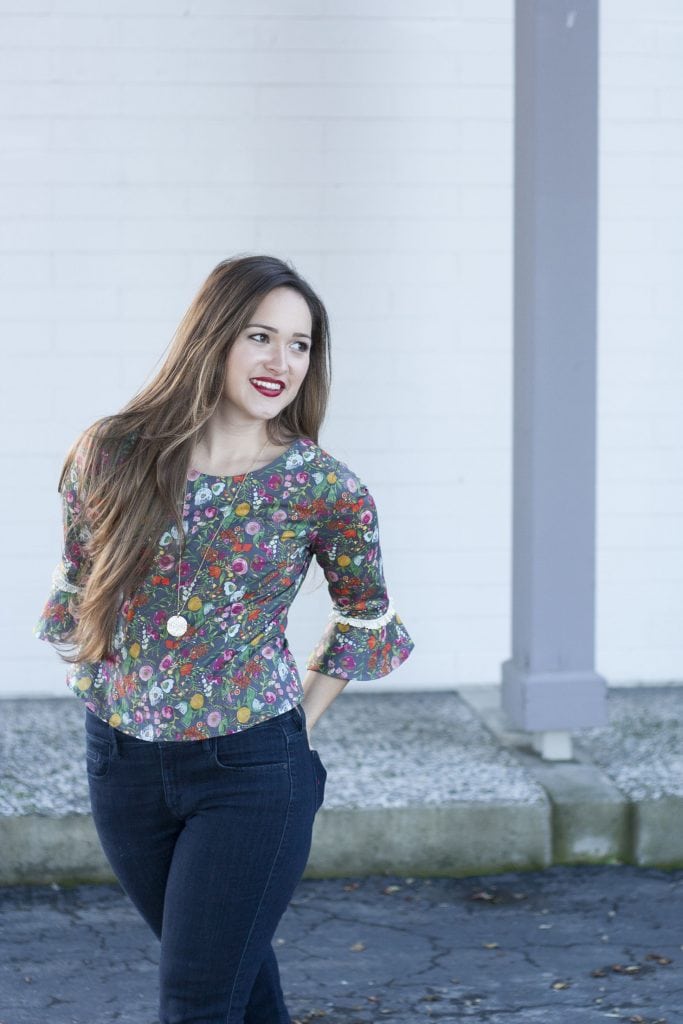 I've been busy sewing away on two new tops this week after a much needed holiday break from sewing. I didn't touch my machines for two weeks straight and I'm almost positive they were beginning to feel neglected. In all honesty, November and December sucked every ounce of creativity right out of me with blog tour after blog tour and never-ending testing. Then I ended up with the cold from hell, seriously I'm still coughing over a month later. Anyways, I thoroughly enjoyed getting a little break to savor my evenings and naptimes, binge on Netflix and not worry about any deadlines. Then ever so subtly, that inevitable "itch" to stitch crept back into my life. Luckily The Bridget Top from Designer Stitch was the perfect pattern to ease me back into sewing again after my short-lived hiatus.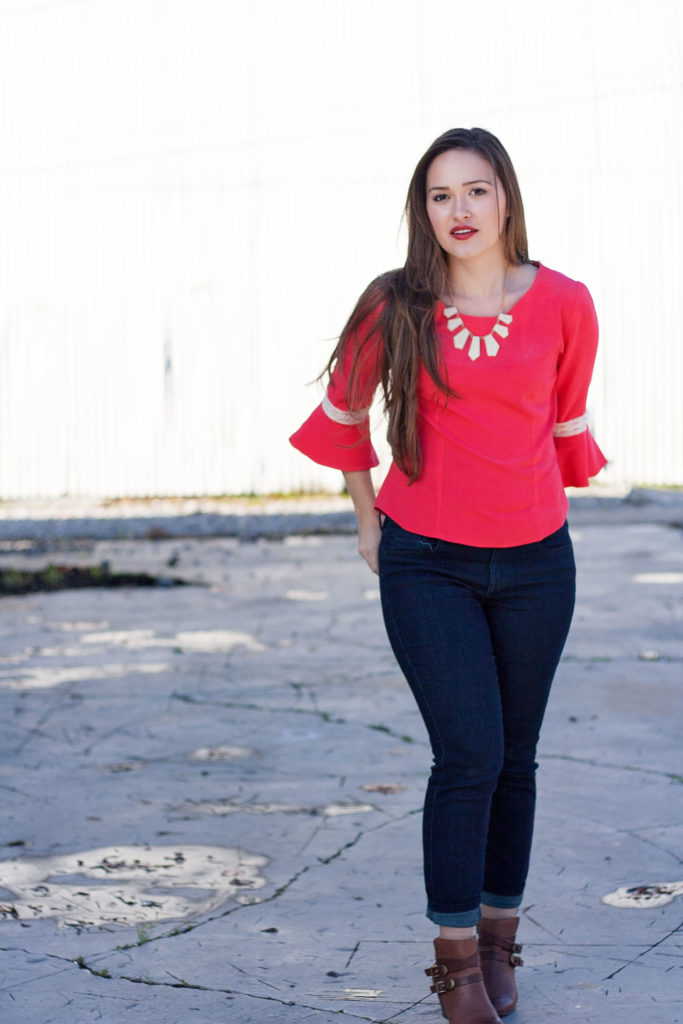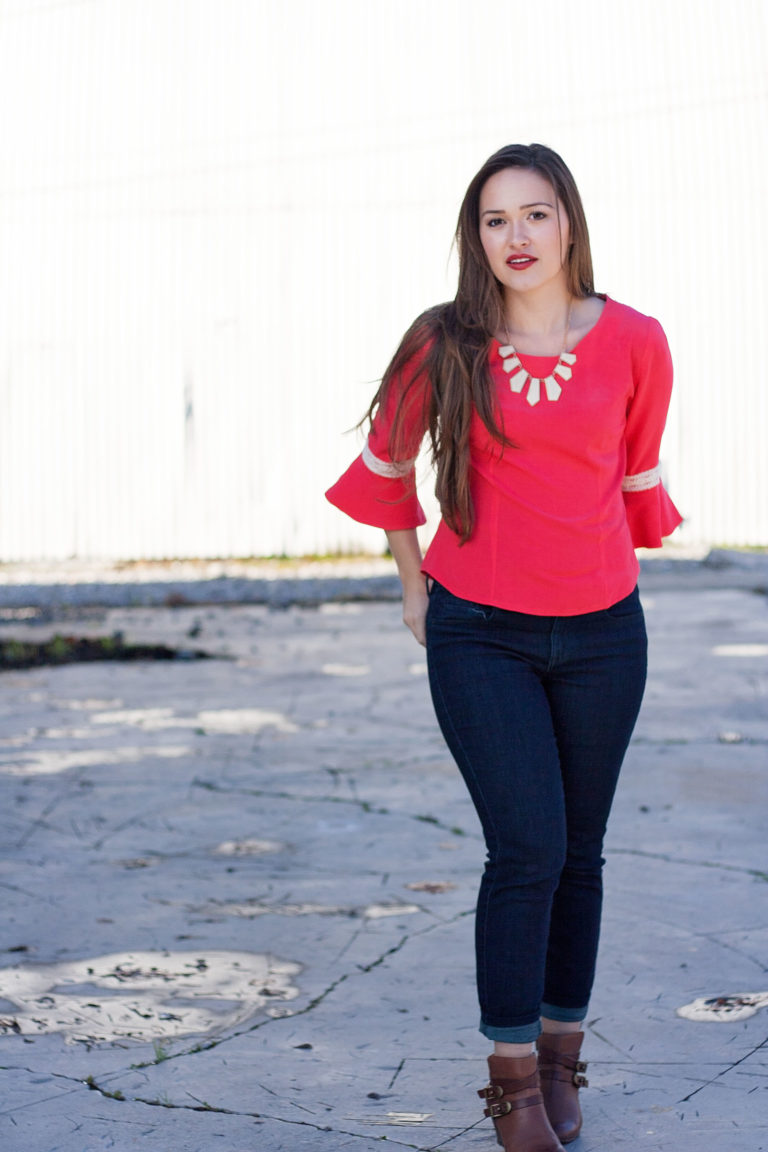 My current measurements are Chest: 34" Waist: 28" Hips: 38" I'm finally back to my pre-pregnancy weight and measurements which is great, even if my body looks totally different than it did before. 😂 Now that I've finally finished breastfeeding, I can finally wear fitted tops again and not worry about the need for easy boob access. Let me just tell you how good it feels to wear what I want to wear again! I'm more than ready for a long break from pregnancy and breastfeeding after giving birth three times in less than three years (yep, you read that right). My measurements put me in the size 2 range for chest, size 4 for waist and size 3 for hips. I ended up using a size 2 for the bust and a 3 for the waist and hips. I also used the B cup pattern, chose the cufflet sleeve and the high-hip cut line.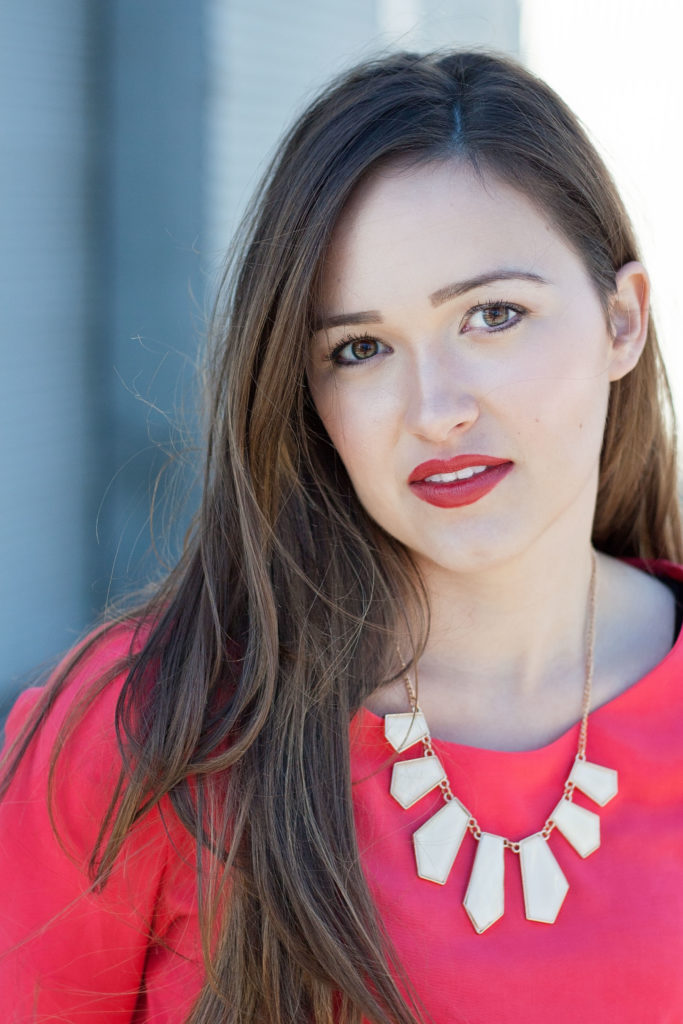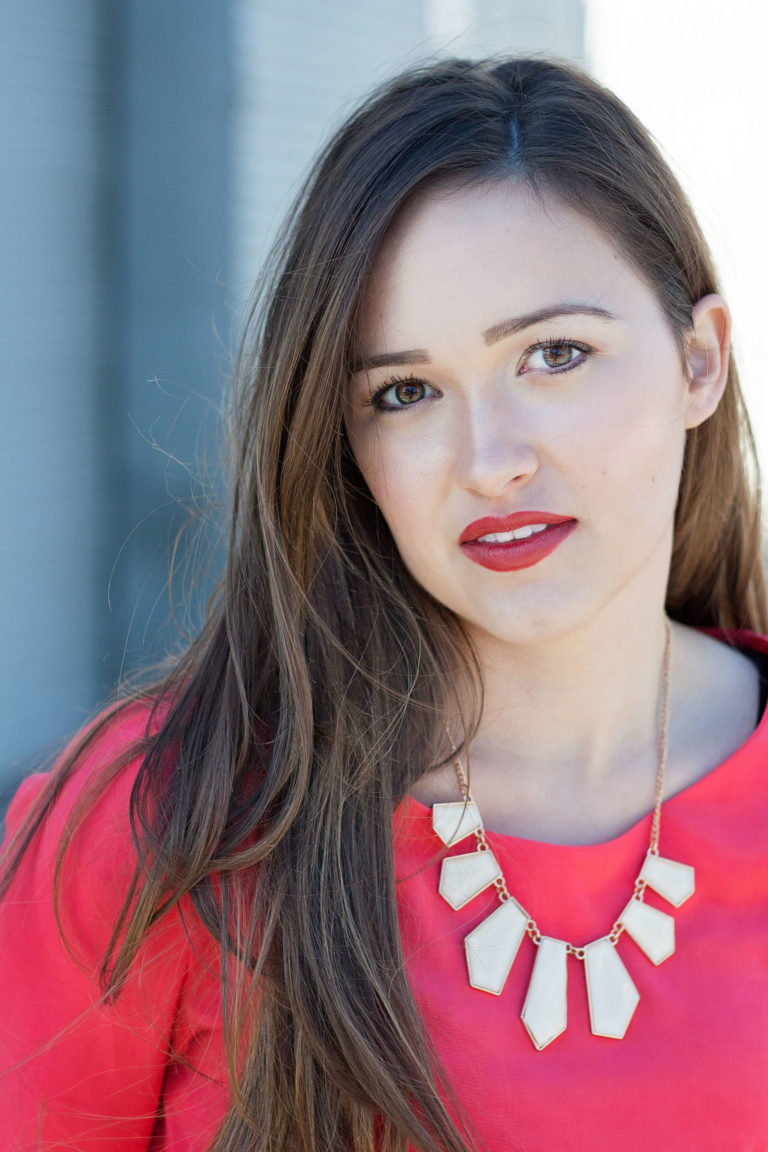 The first top I sewed was a rayon blend in a gorgeous coral color. I chose the high hip length, took out an inch at the shorten line, selected the bell sleeve and added a little crochet trim for a fun little detail. I love this top but it's a tad bit big in the shoulders for me so for the next top I went down a size. I also chose to size down because my second fabric had quite a bit less drape and really needed to be more fitted in order to avoid me looking like I was drowning in an over-sized shirt. That tends to happen quite often when you're vertically challenged at a height of 5'2".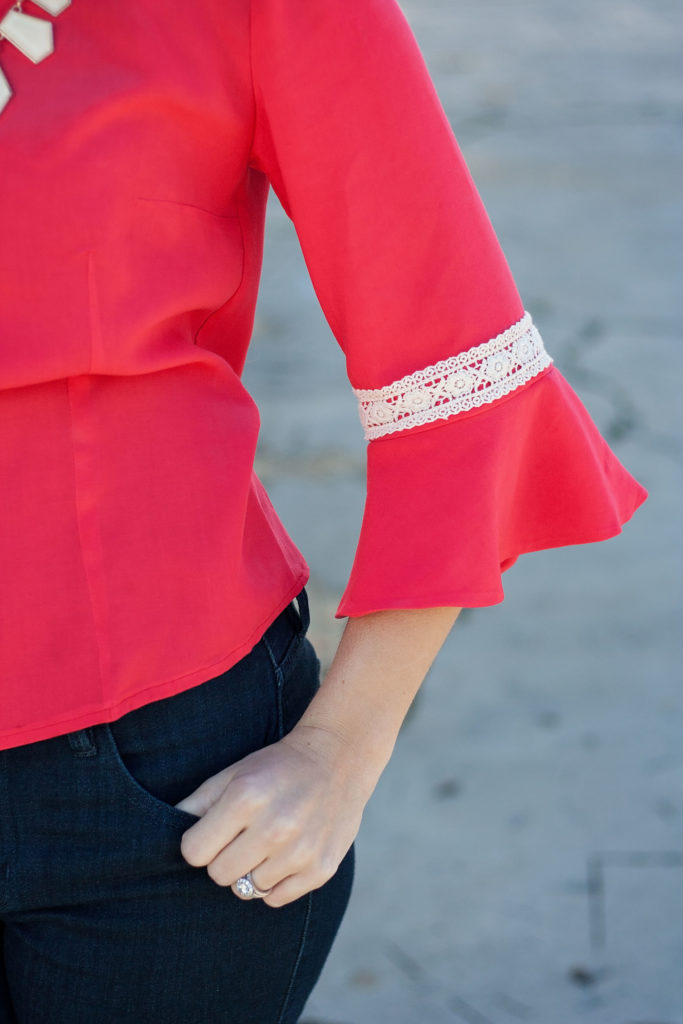 If I could go back I'd still take the one inch from above the bust, because I really needed that in order to get the darts in the right place but I'd add some length to the lower torso. I was feeling extra lazy and completely omitted the zipper on both tops, I was able to just slide it over my head. If your fabric wrinkles easily, this probably isn't a great idea.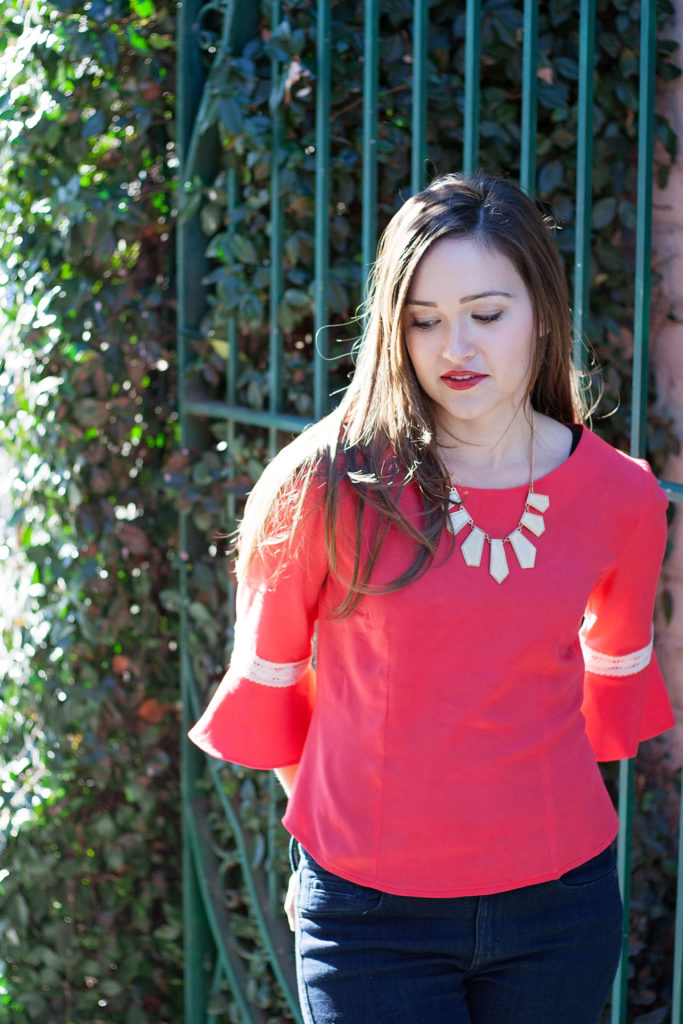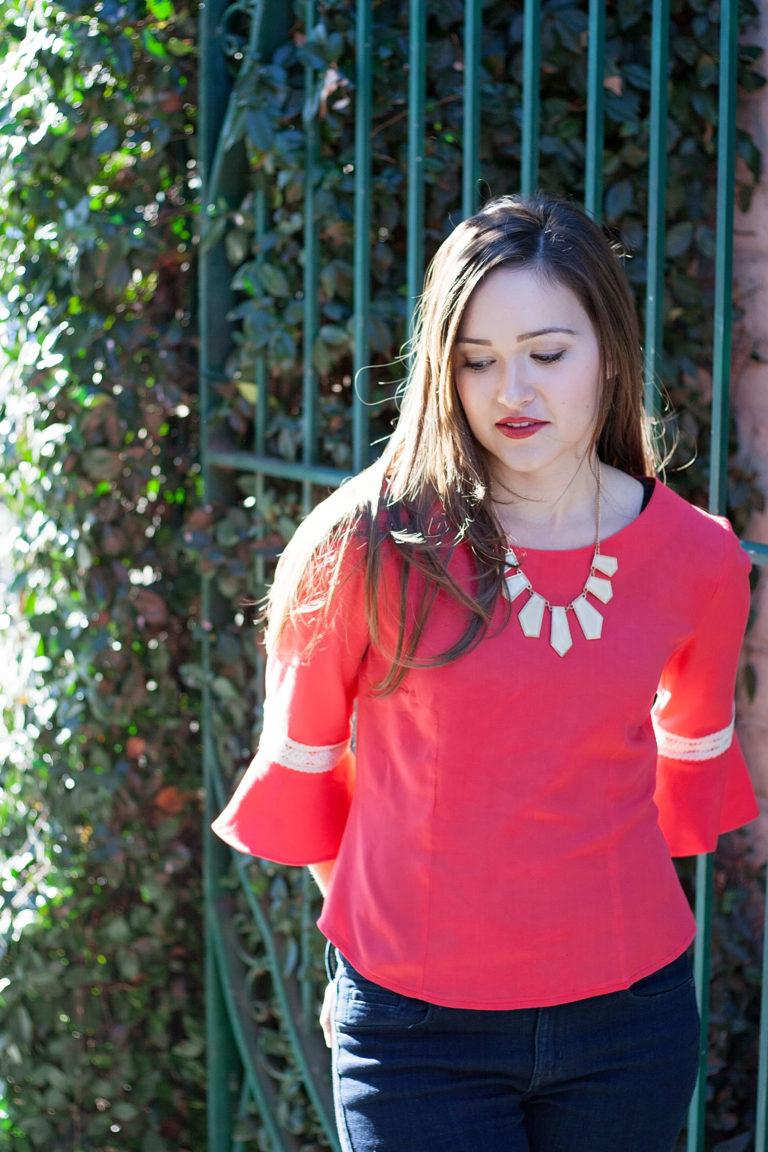 I've been hoarding this gorgeous floral voile Art Gallery fabric ever since it arrived in the mail. I was scared to death to cut into it, afraid I might ruin this beautiful work of art. So I placed it up on a high shelf where it could be admired from afar. Finally, I had the realization that it's only fabric and I should stop saving everything for the future. Are you guilty of doing the same thing?
I've decided I need to enjoy what I have right now and worry less about mistakes. After all, mistakes help us grow. 😬 Yeah...my inner perfectionist is still struggling to accept that last statement.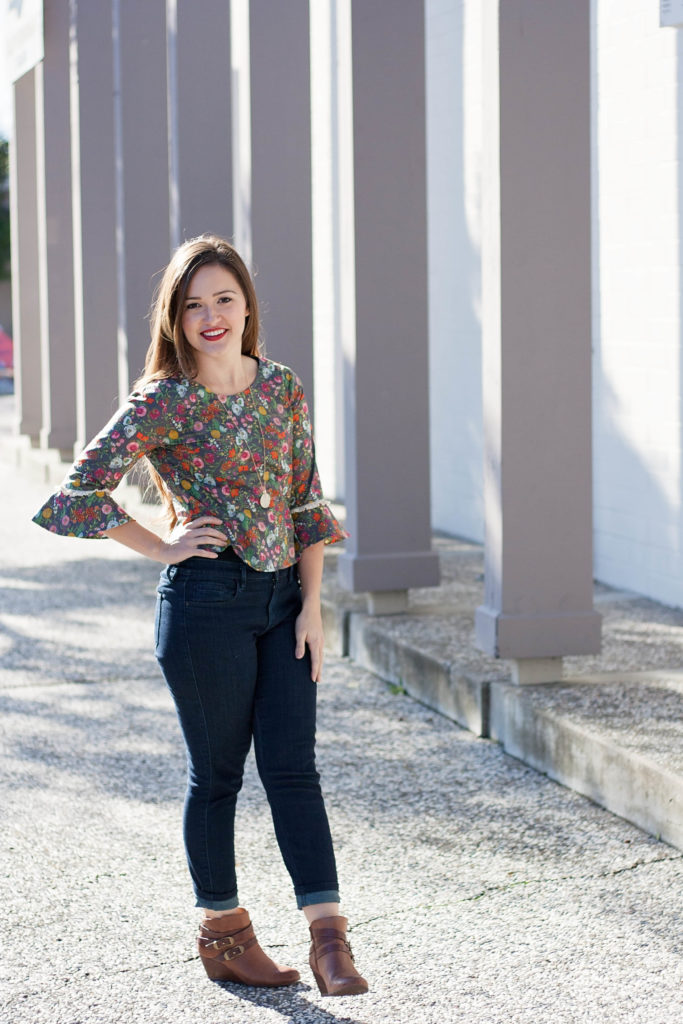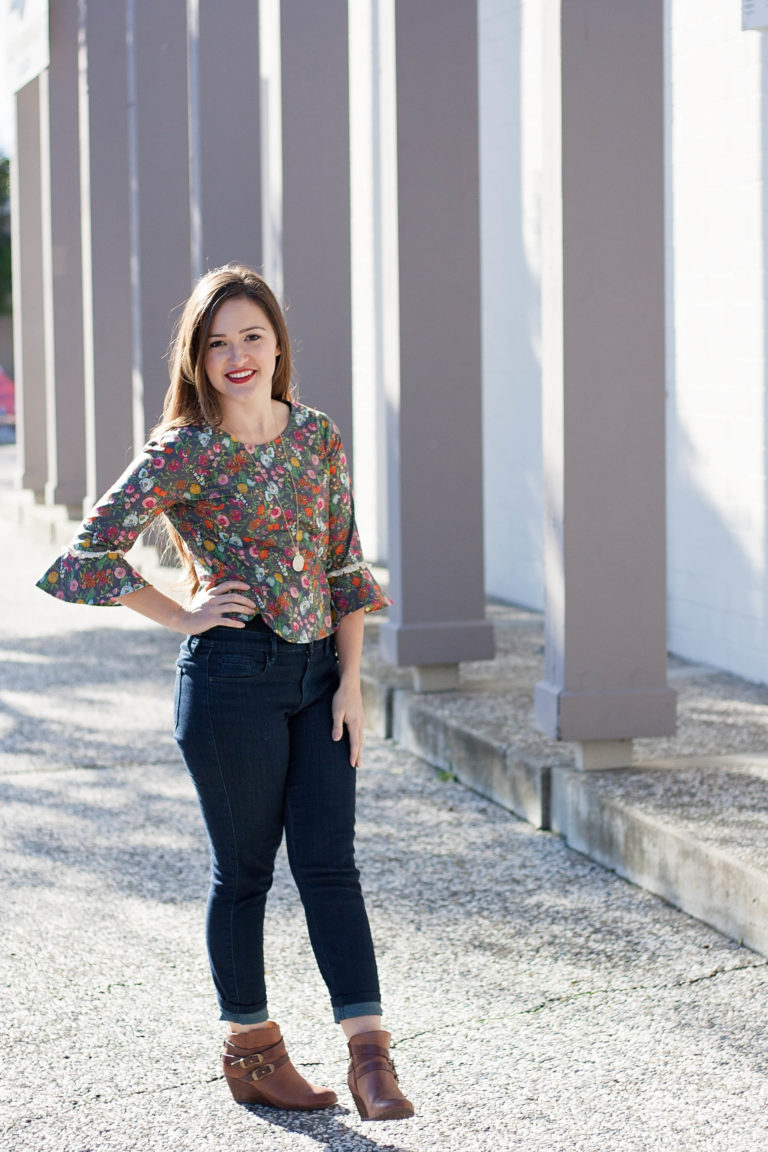 One of my goals for the new year is to focus more on using high-quality fabric. So far, I'm off to a good start using higher quality fabrics that will stand up to the task of motherhood. It's just plain silly to invest such a great amount of time creating a garment out of cheap fabric only to watch it literally fall apart after only a few washes.
I spent last year feeling like an indentured slave working in a sweat shop, churning out clothing like a machine. It wasn't fun, but between pregnancy and children that grow like weeds it was all but necessary. This year I really want to scale back and create more pieces that I will be able to wear for the next few years. My handmade closet had a gaping hole in the woven top department and this pattern fit my needs just perfectly!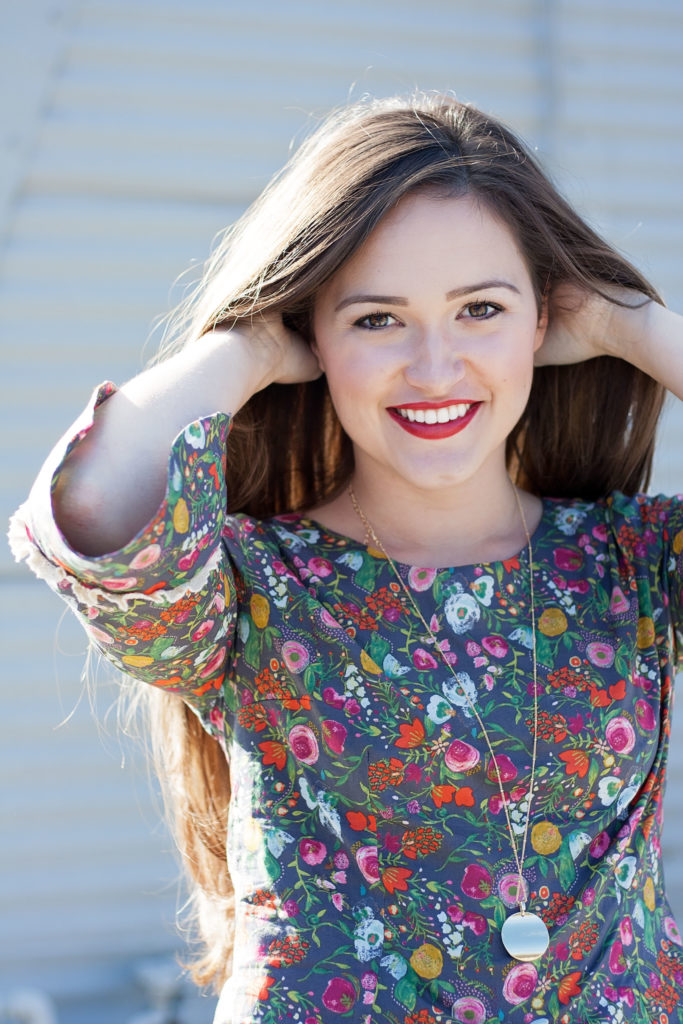 On a completely unrelated note, I decided to start potty training my 3-year-old girl and 2-year-old boy this week. So far my little man is killing it....my three-year-old, not so much. 😂 Please send chocolate. Like a whole lot of chocolate...a pound would be great... actually, nix that, I'd take an entire mountain at this point.
I'm pulling my hair out trying to get this girl potty trained before she suddenly turns 18. In the meantime, if you happen to have some amazing potty training secrets help a sister out and leave me a comment! 😬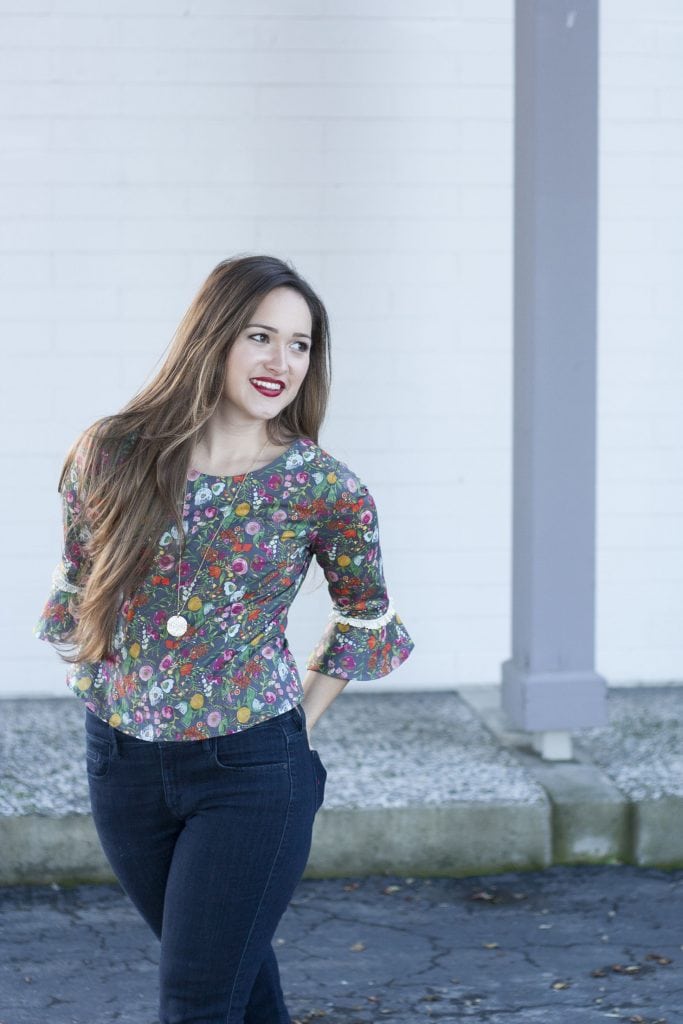 And now back to our regularly scheduled programming..... (Thanks for enduring my unrelated tangents, I blame mommy brain for that one, I desperately need more sleep.)
The Bridget Top is jam-packed with loads of sleeve options and it's drafted for different bust sizes to ensure a great fit. I was elated to be able to sew a woven top that didn't leave my chest in need of serious padding. This is probably the only top in my closet that actually fits my pear-shaped body. Now I just need to pick out some more fabric so I can sew up a couple more.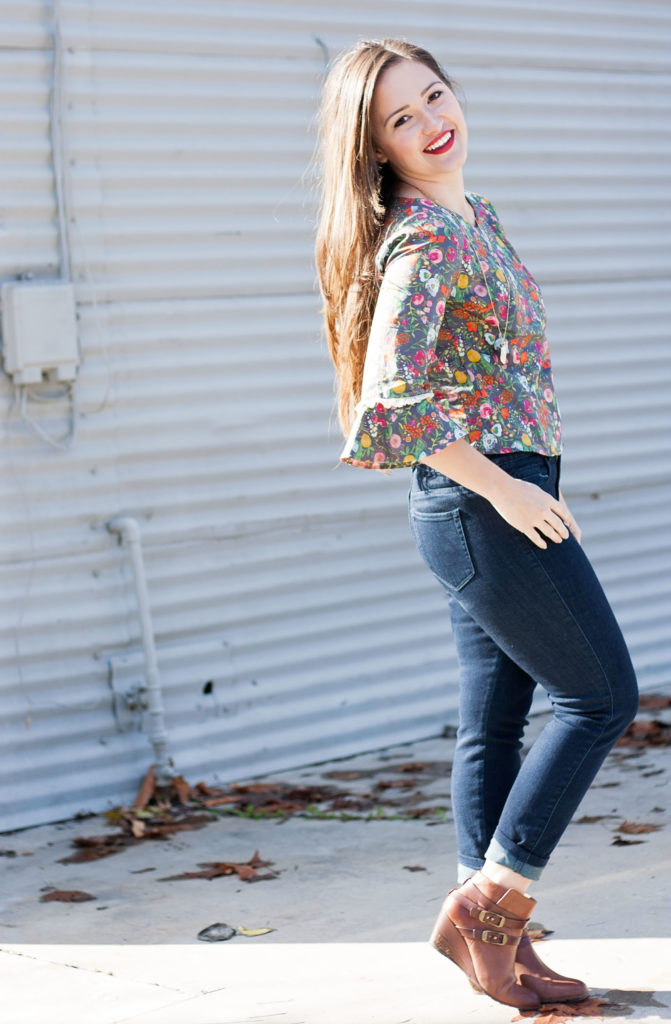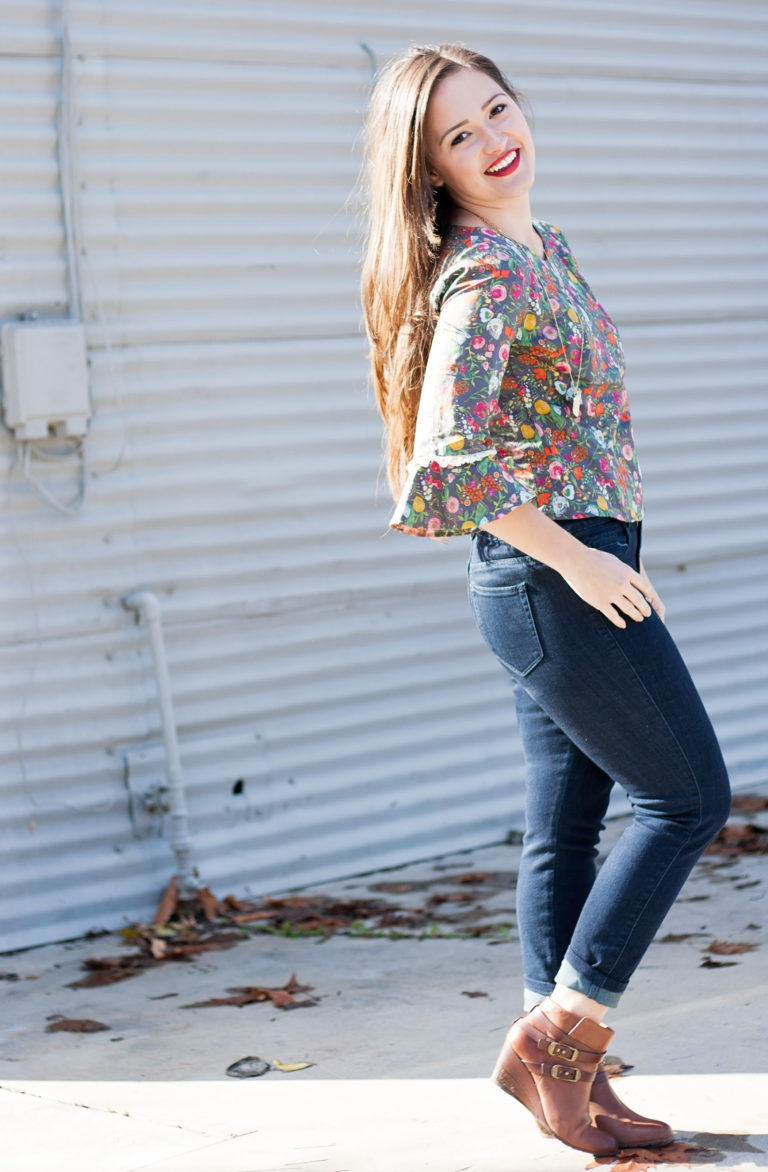 You can pick up the Bridgett top HERE and check out all the other tester photos.
Looking for more great Designer Stitch Patterns? Check out my other posts!
Don't forget to stop by my Instagram page to catch up with me behind the seams!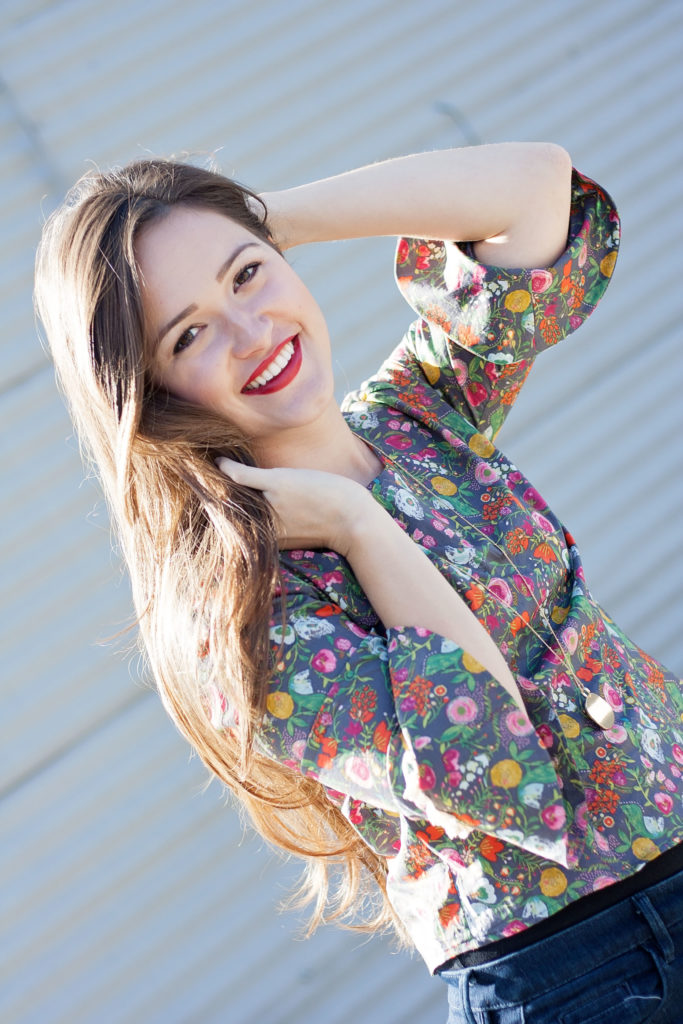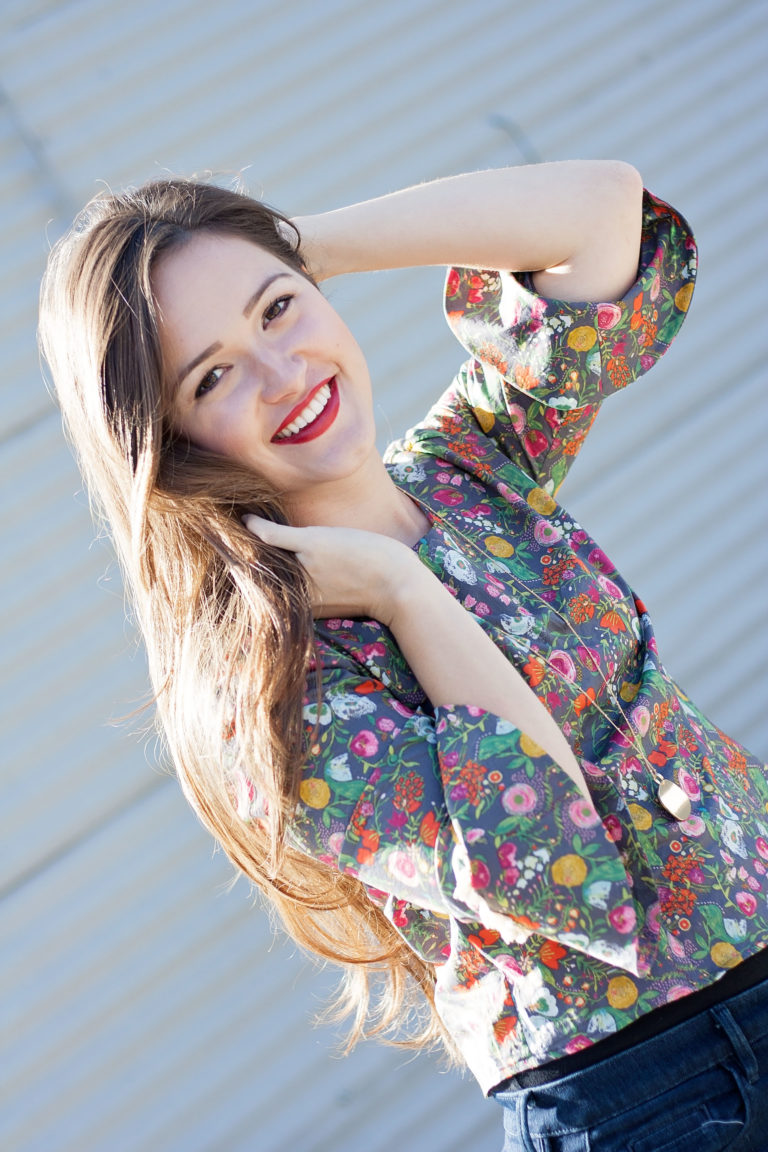 This post contains affiliate links to Designer Stitch Patterns.
SaveSave