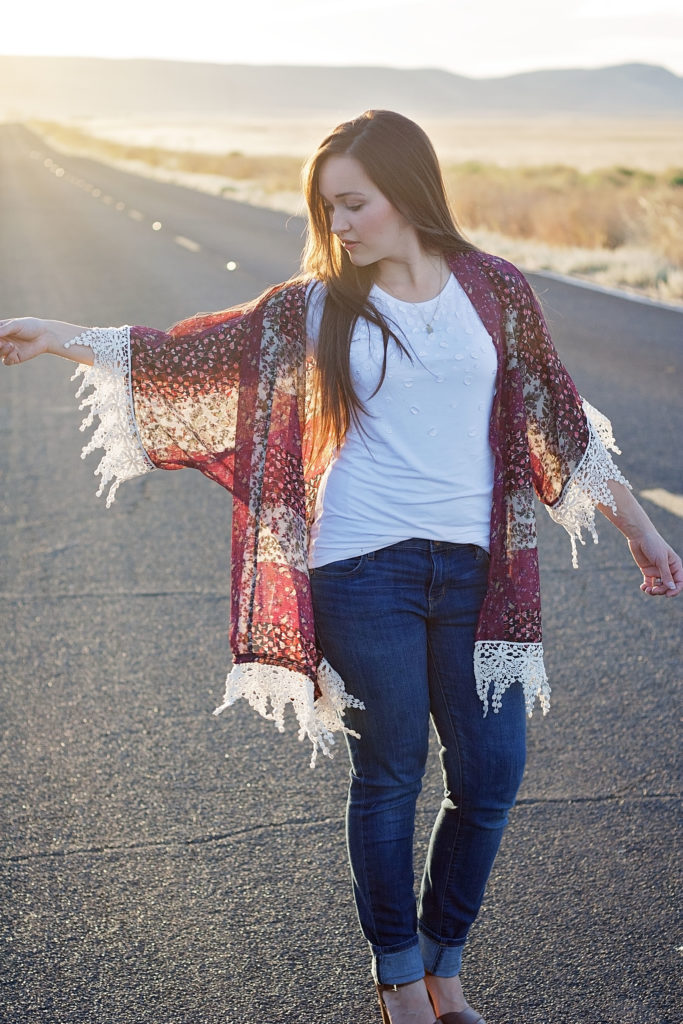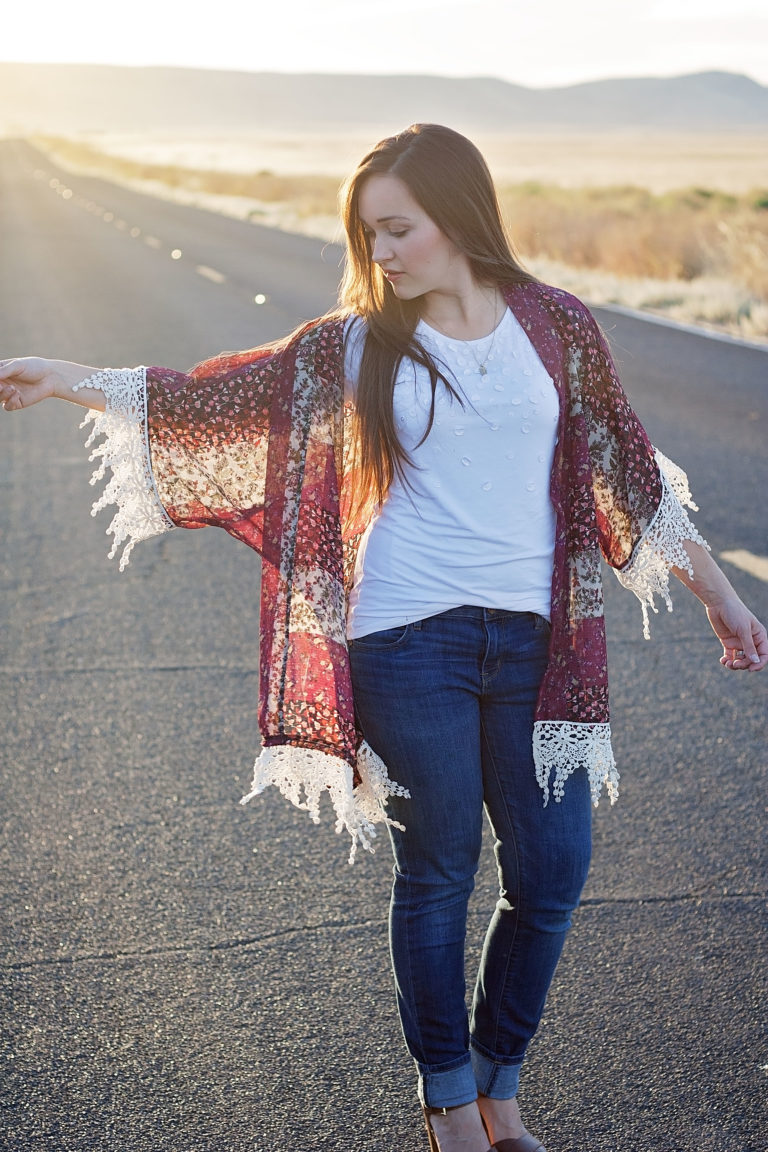 The Willow Kimono from Designer Stitch has just been released and I had so much fun testing this pattern! The bohemian vibe of the kimono is totally on trend right now.
The bohemian vibe of the kimono was totally on trend for spring and summer but I was a little worried about how it would translate into the fall. But, this chiffon fabric allows this pattern that might be seen as a summer only item to easily transition into the fall.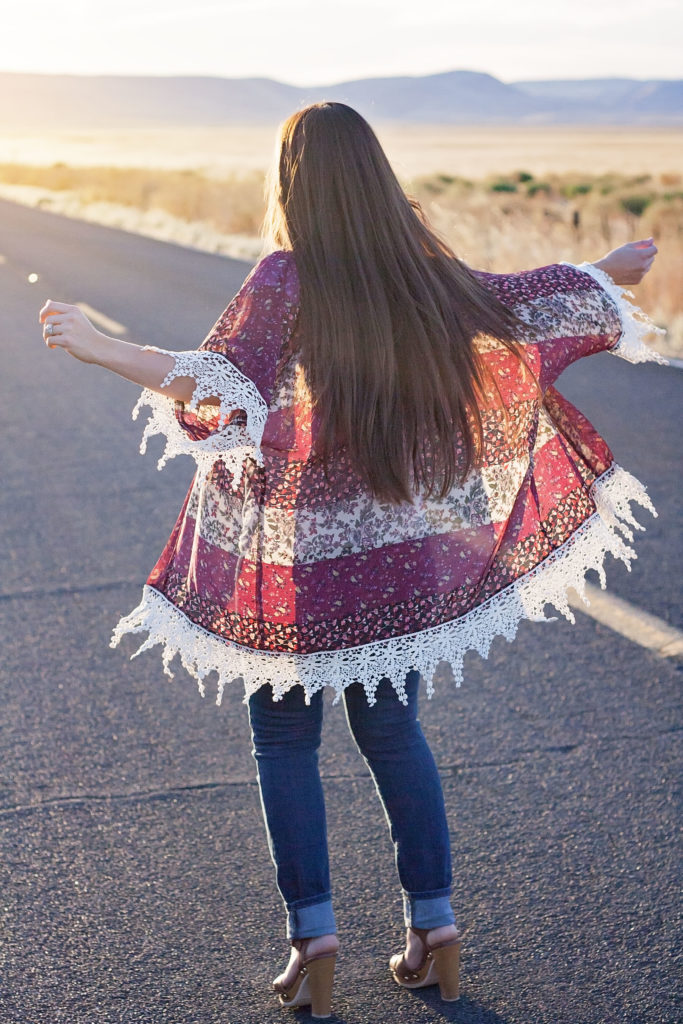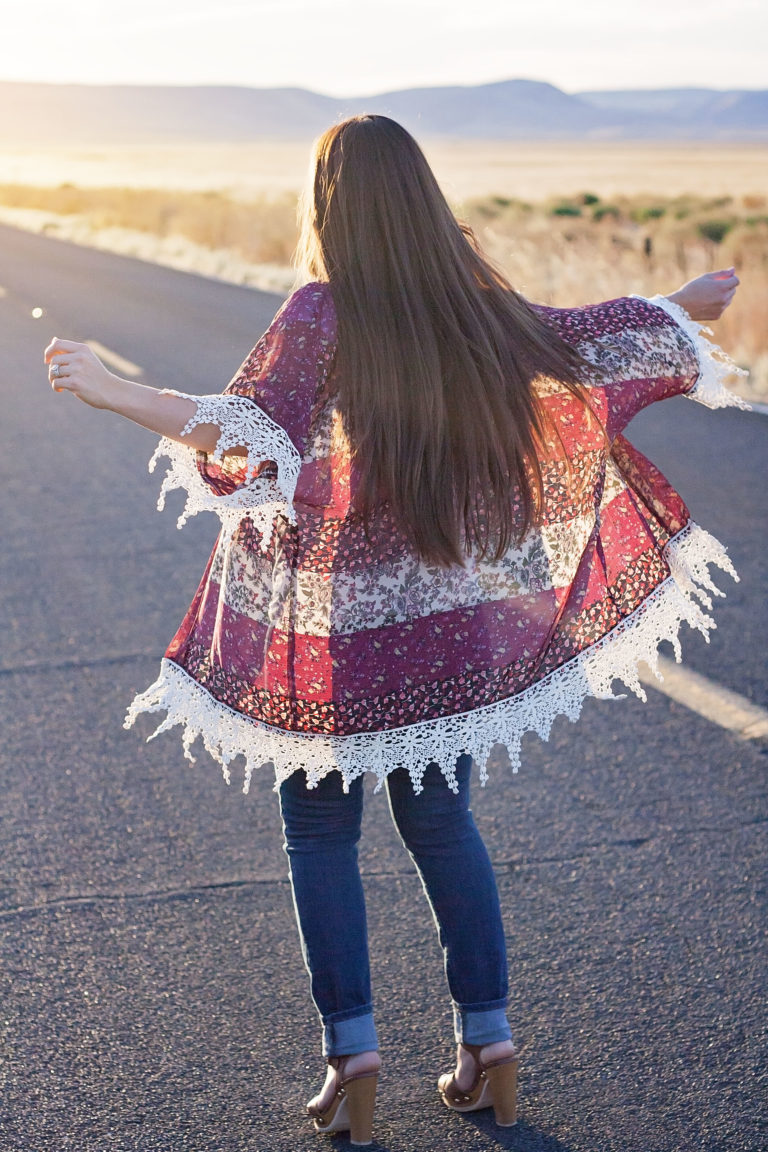 I've been holding onto this fabric for quite a while wondering what on earth I would make with it. It's definitely not the type of fabric I would normally purchase but it felt like something that might push me out of my comfort zone a little bit. Plus, I just adore everything wine/burgundy/ox blood colored for the fall.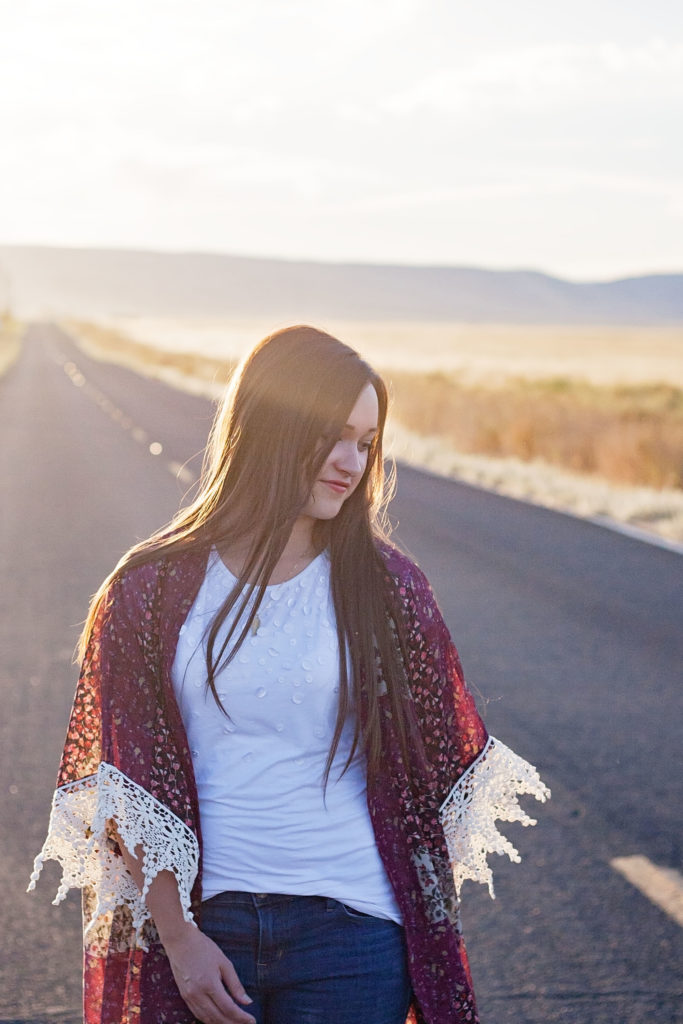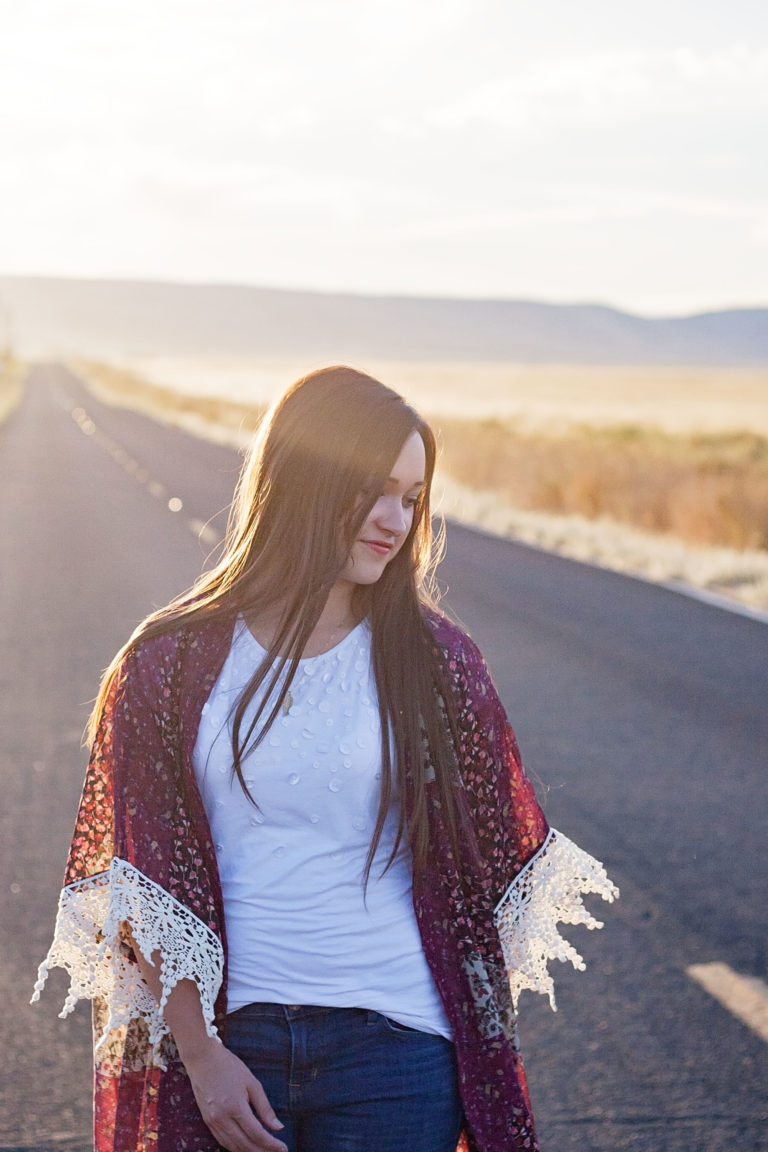 This pattern is perfect for silks, trims and lace! The sky is the limit when it comes to making this garment your own. The Willow calls for lightweight woven fabrics. I'd suggest that you make sure your fabric has adequate drape to avoid making a kimono that looks like a tent. It's really important that this item has great movement in order to achieve the right look.
It's really important that this item has great movement in order to achieve the right look.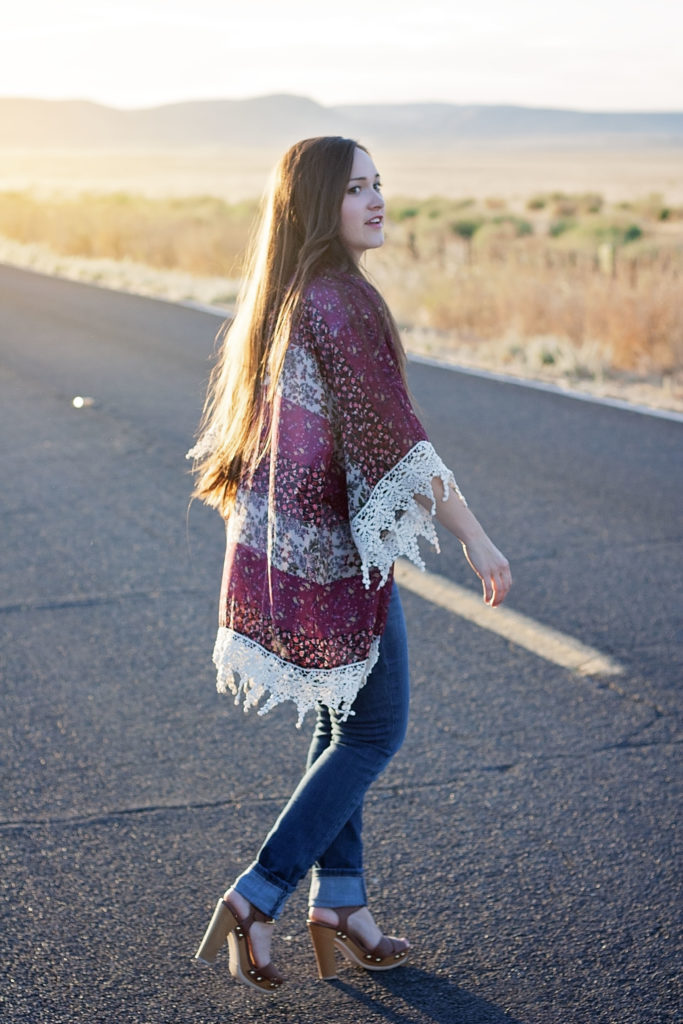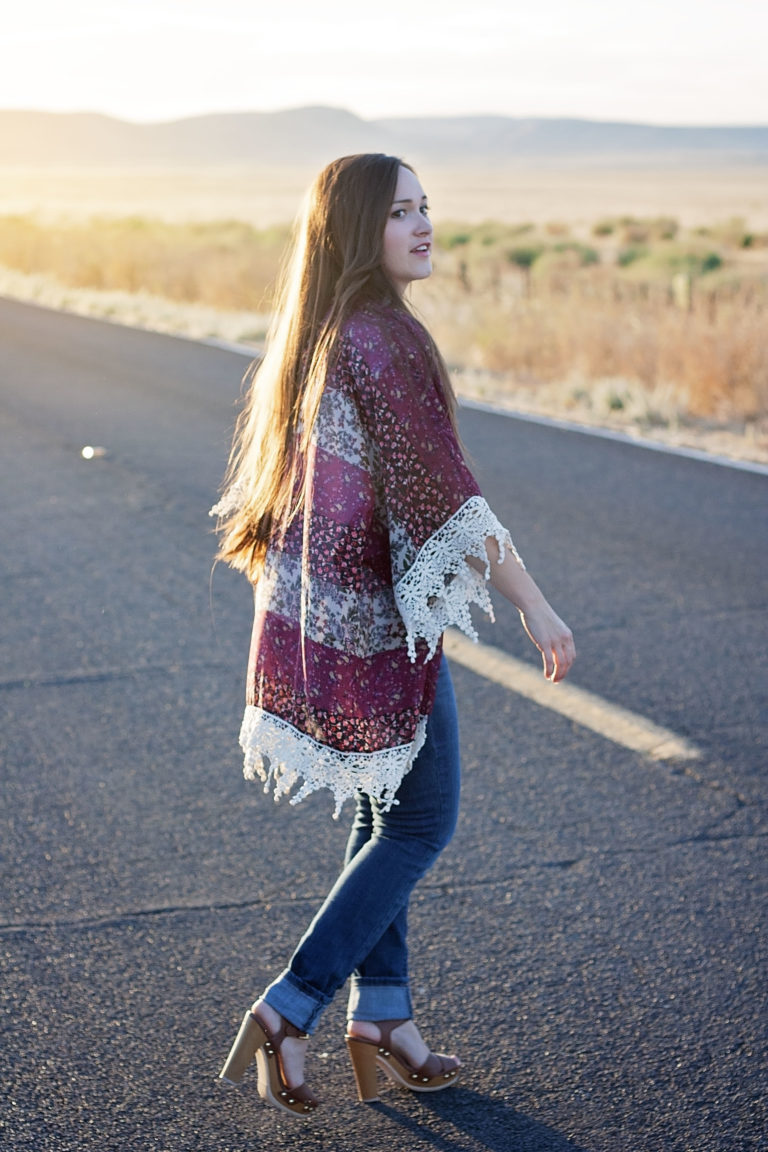 I went down one size for this pattern since I feel like I get a little bit lost in oversized clothing because of my height. I also took four inches off of the length.
I love that I can easily throw this kimono over jeans and a white t-shirt to dress up an outfit with minimal effort. Let's be honest, I already have another one cut out that's just waiting to be sewn up. I just need to decide on the perfect trim!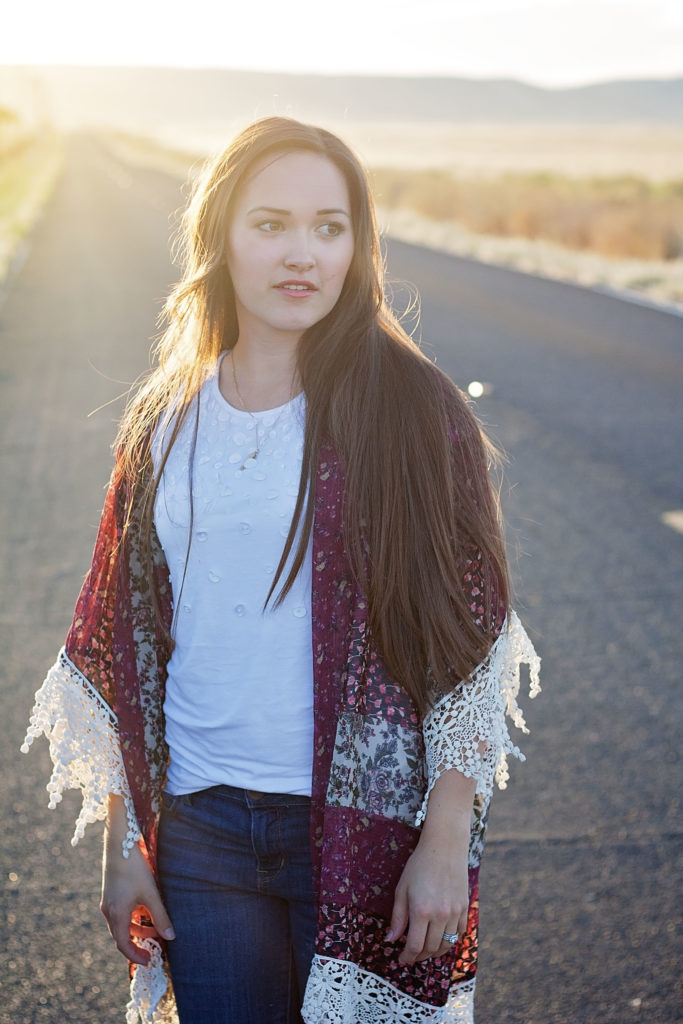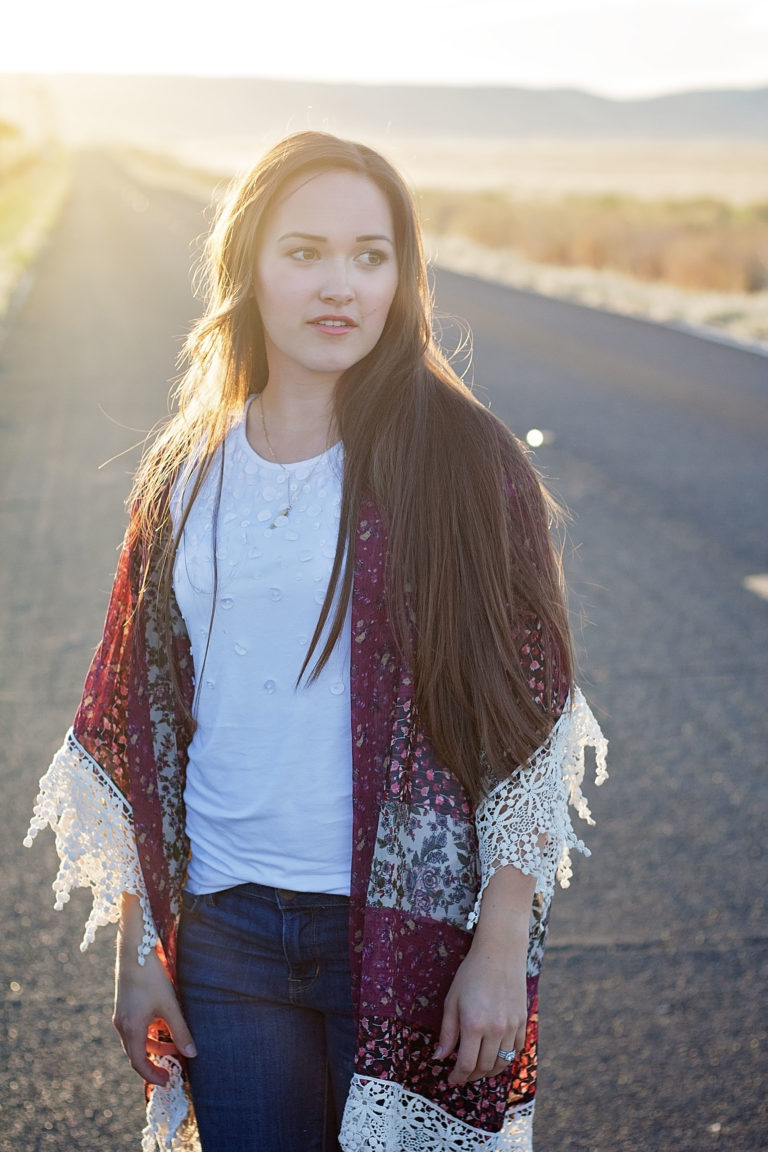 Not only is this pattern easy to wear but it's also easy to sew. It's classified as an advanced beginner pattern. It's a pretty straight-forward pattern. I used french seams throughout my kimono and I really love how the inside looks just as nice as the outside.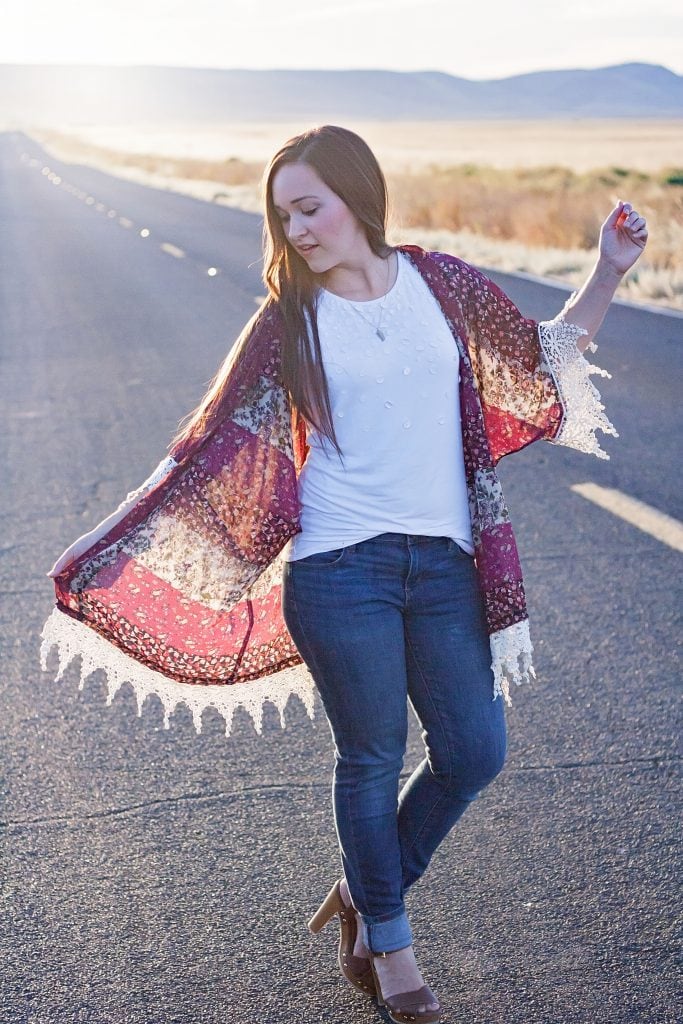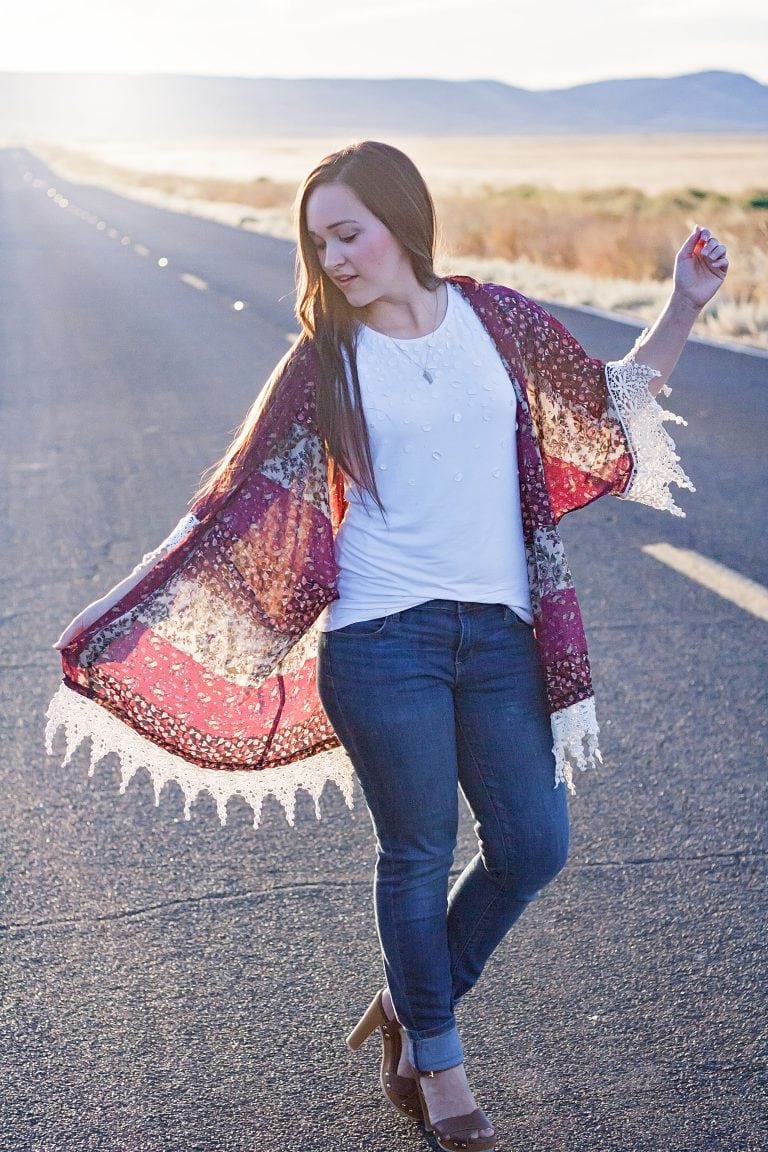 Purchase the Willow Kimono here.
Are you on Instagram? You can catch up with me behind the seams on Instagram.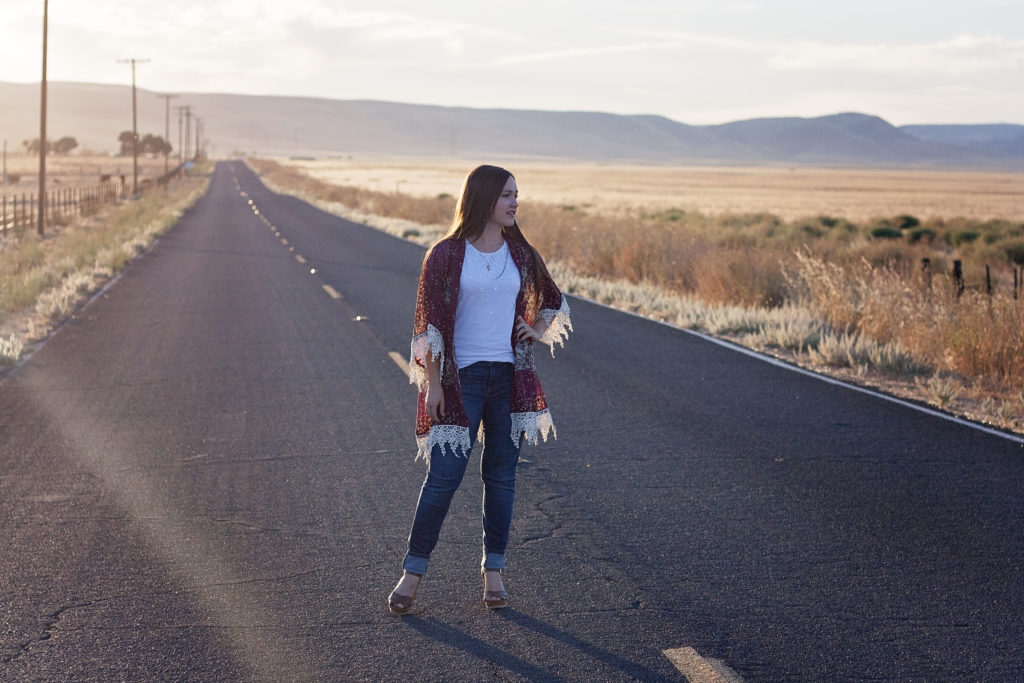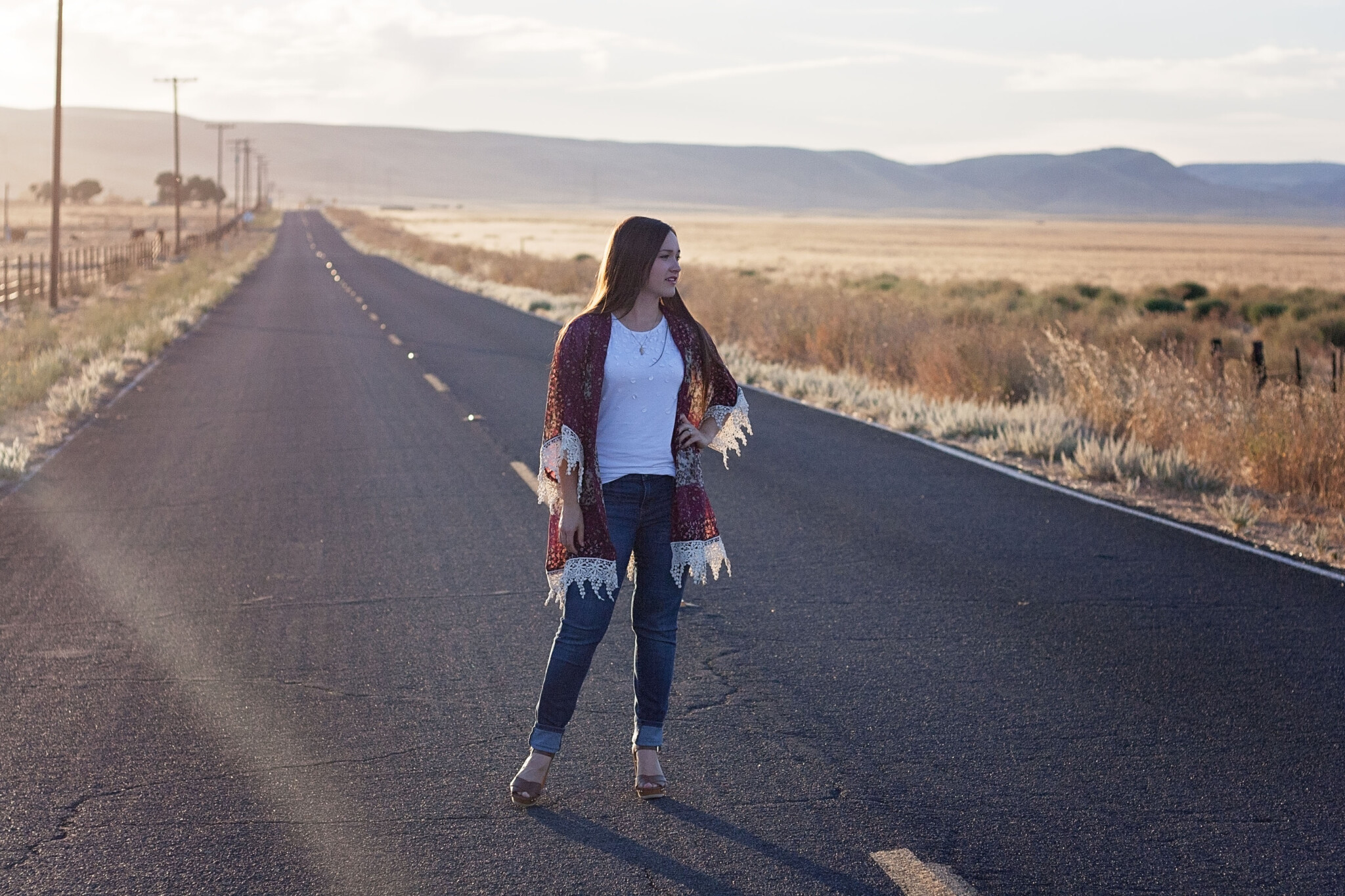 This post contains affiliate links.


SaveSaveSaveSave
SaveSaveSaveSave