Lane Raglan PDF Sewing Pattern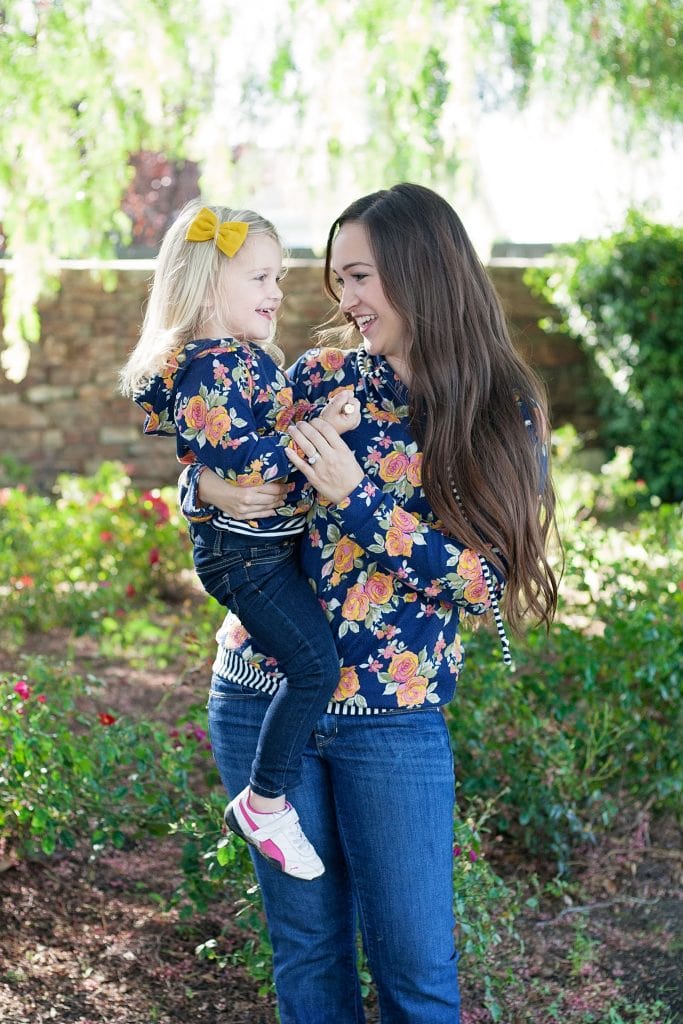 First of all, I wanted to thank LA Finch Fabrics for teaming up with me for this post. I've always been such a fan of their fabric choices. We partnered up way back when I first started my blog to make this lovely floral dress. Fast forward over a year later and LA Finch Fabrics is still one of my favorite places to shop for apparel fabric! When I saw this floral knit I knew I had to have it! I'm a self-proclaimed floral lover! Please, oh please let florals stay in style forever! Gahhh...I'm not sure what I'll do if they ever go out of style.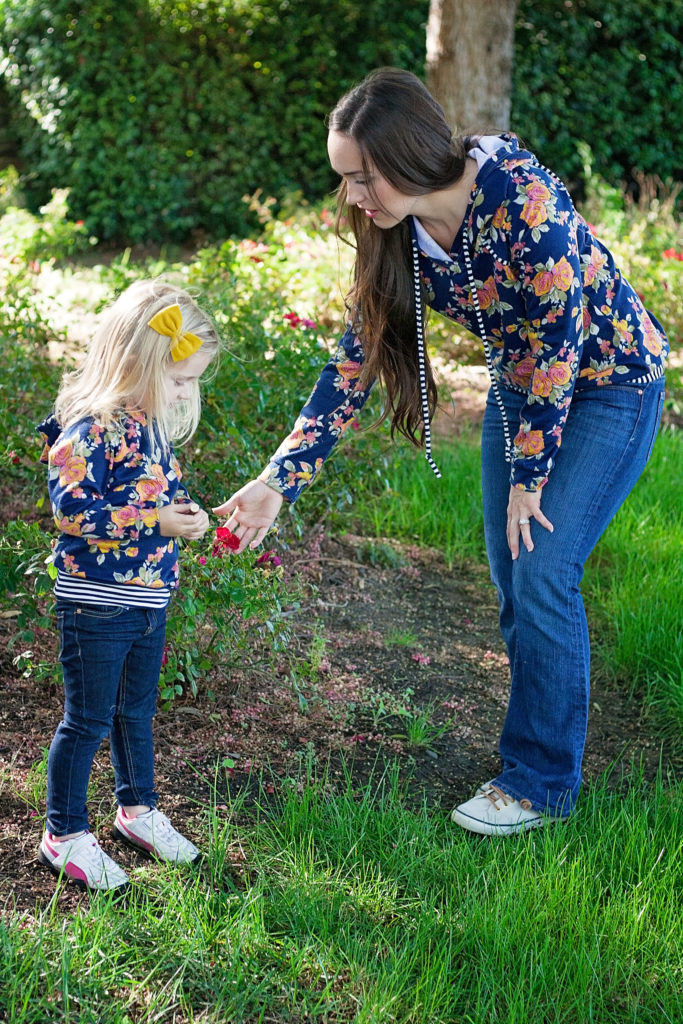 *It's not too late to enter my giveaway! You can find the rafflecopter at the end of the page.
I love that LA Finch Fabrics has a unique selection of apparel fabrics straight from the LA Fashion District. They buy small lots of fabrics, many times from designers who have just completed a clothing line for the season. This means that you get high-quality, on-trend fabric. You might even spot that same fabric on the runway! Exciting, right?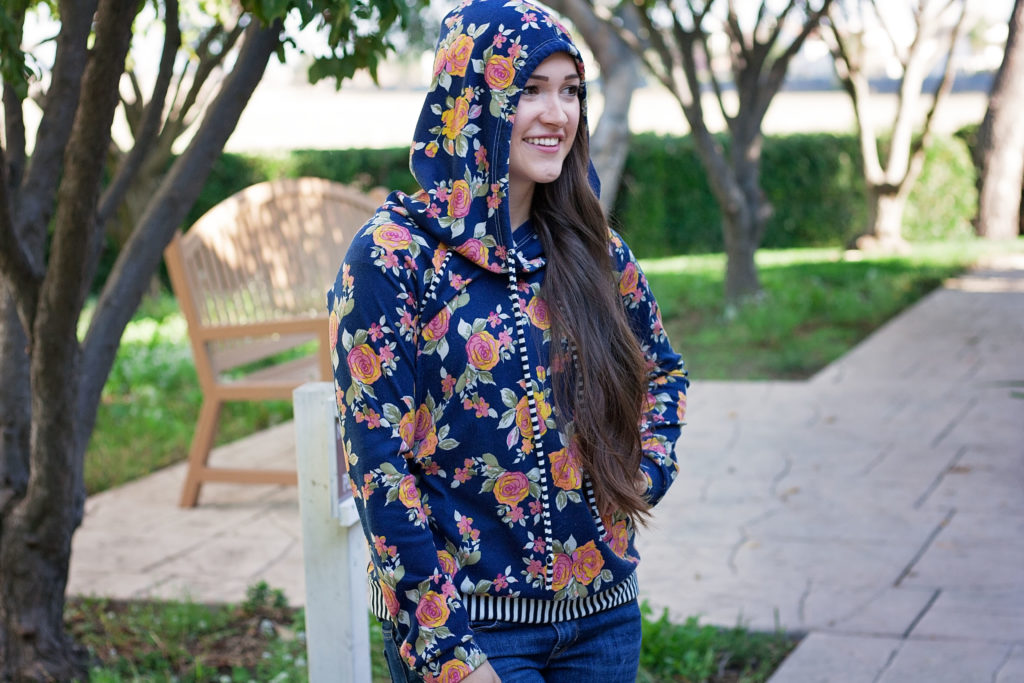 Once I got my fabric in the mail I instantly knew that Hey June Handmade's Lane Raglan would be the perfect pattern. I was in desperate need of some fall clothing and since I've sewn this more times than I can count ( I have a pile of Lane's I haven't blogged) I knew it would yield quick and pleasing results. In order to get the right fit I went up one size from what I would normally make. This gave me more of the loose hoodie look. I also used the hood add-on. This pattern is very straight forward and has the most wonderful directions. My advice-when making the Lane, always make two at a time. Trust me, you will inevitably kick yourself as you ask why, oh why you didn't listen to me if you don't!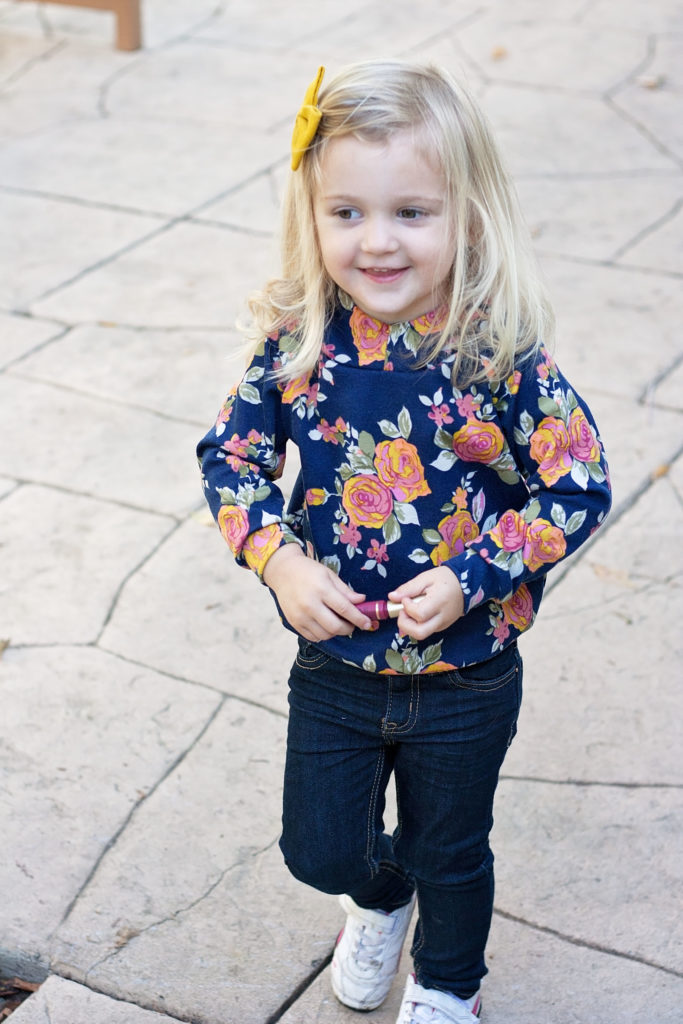 Do you remember the last time I blogged about a Lane or my Lane Raglan hack?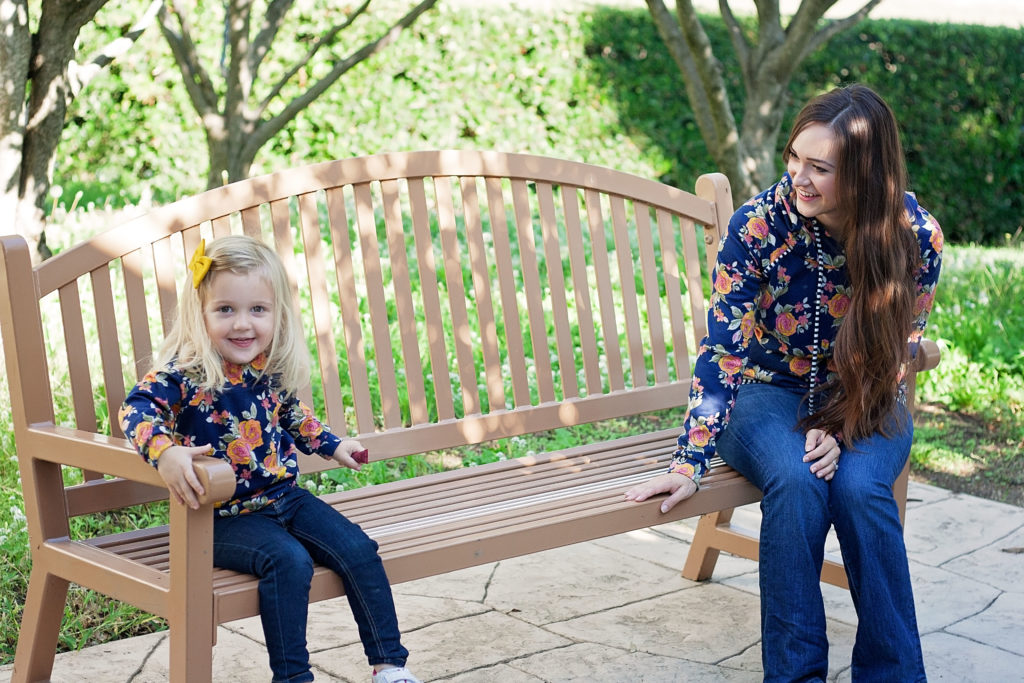 Madeline had a fit when I tried my sweater on and broke the news to her that it was indeed for me and not for her. So I did what any reasonable mother who wanted to avoid the terrible meltdowns of an all too emotional three-year-old at every cost possible would do and I promised her a matching sweater using my scraps.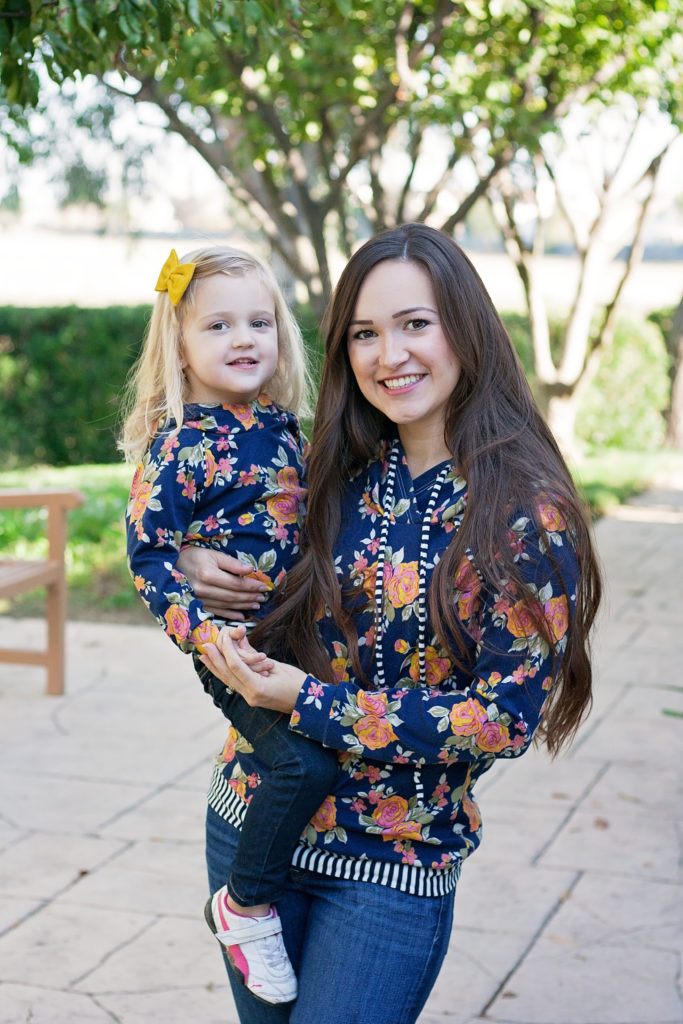 Brindille and Twigs Free Hoodie pattern to the rescue! This was the perfect way to recreate my sweater in a smaller size. Remember the last time I shared this great pattern? It's one of my favorites! I sewed this hoodie in 30 minutes flat! It only took me a week to get around to sewing it. 😂 Don't worry, I didn't dare wear my hoodie in that time for fear of provoking more meltdowns from my threenager. This whole being three thing is really hard work.
You can find Madeline's adorable bow on Etsy from Lennyn Reese.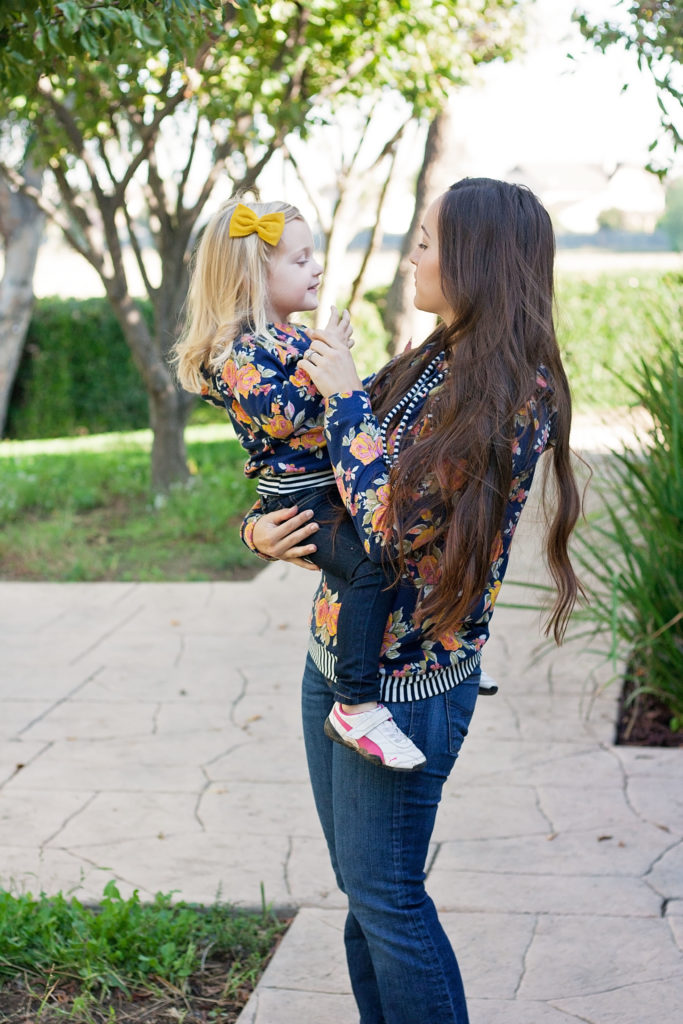 You can find the fabric I used here. Plus, it's currently on sale right now!
Stop by LA Finch Fabrics and take a look at all the gorgeous fabrics they have in stock. Just don't blame me when you inevitably end up buying ALL the fabric. #sorrynotsorry
Don't forget to enter the giveaway below!!!
There's over $300+ worth of giftcards to all my favorite fabric and pattern shops!
SaveSave