Sarah Jane Magic Knit
Let me start off by saying that I have always been a HUGE fan of Sarah Jane's designs! When Michael Miller Fabrics contacted me to say they would be sending me some of their brand new knits to play with I was elated! I was sent 5 different colorways and got to make outfits for each of my children and I even have some leftovers.
Wait....What's that? Oh, you want me to do a giveaway? You'll have to twist my arm just a little bit because I really don't want to part with these gorgeous fabrics! But maybe I could be convinced...You'll have to keep reading to find out! 😉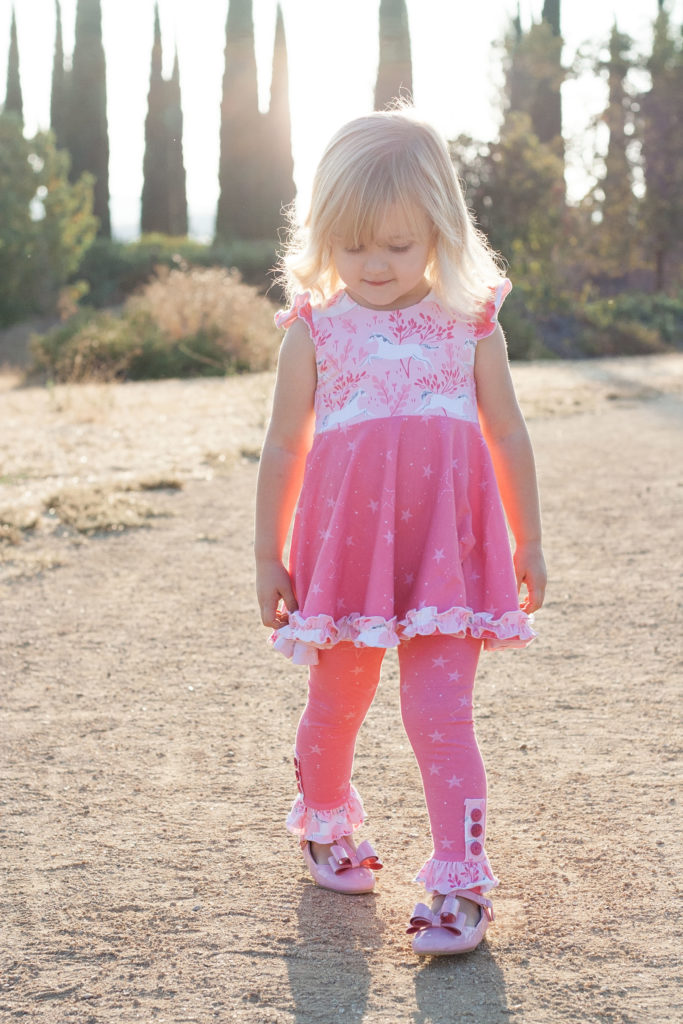 Michael Miller is launching their all new line of knit fabrics and Sarah Jane's Magic line was the perfect way to do it. They claim it's the softest knit in the industry and I have to agree. If you're wondering what it feels like, it's comparable to Art Gallery's knits only it's softer and has a tiny bit more texture to it. Heads up, the unicorns are softer than the other colorways. Not sure why...maybe it has something to do with the fact that unicorns are MAGICAL! 😍
Fabric: Unicorn Forest & Lucky Stars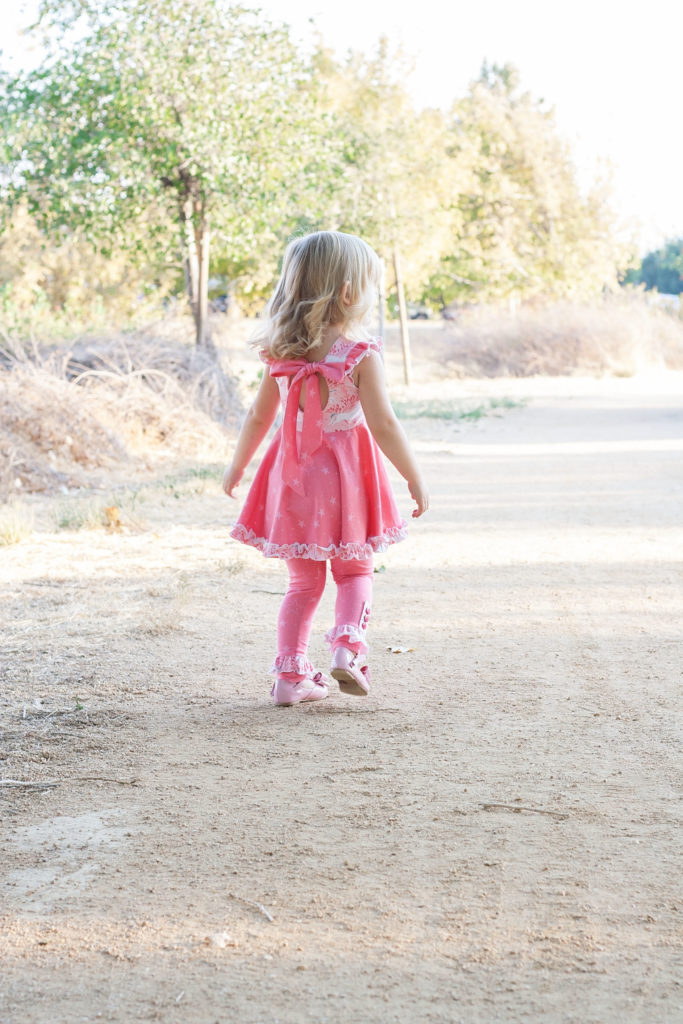 For Madeline's outfit, I chose to use patterns from Simple Life Pattern Company. I really wanted to stay in line with the whole magical look of the fabric and I thought Adelynn's Dress and Sarah Ann's Leggings (Affiliate Links) were the perfect way to stay true to the design of the fabric.
I chose the circle skirt because every little girl loves twirl factor! Am I right?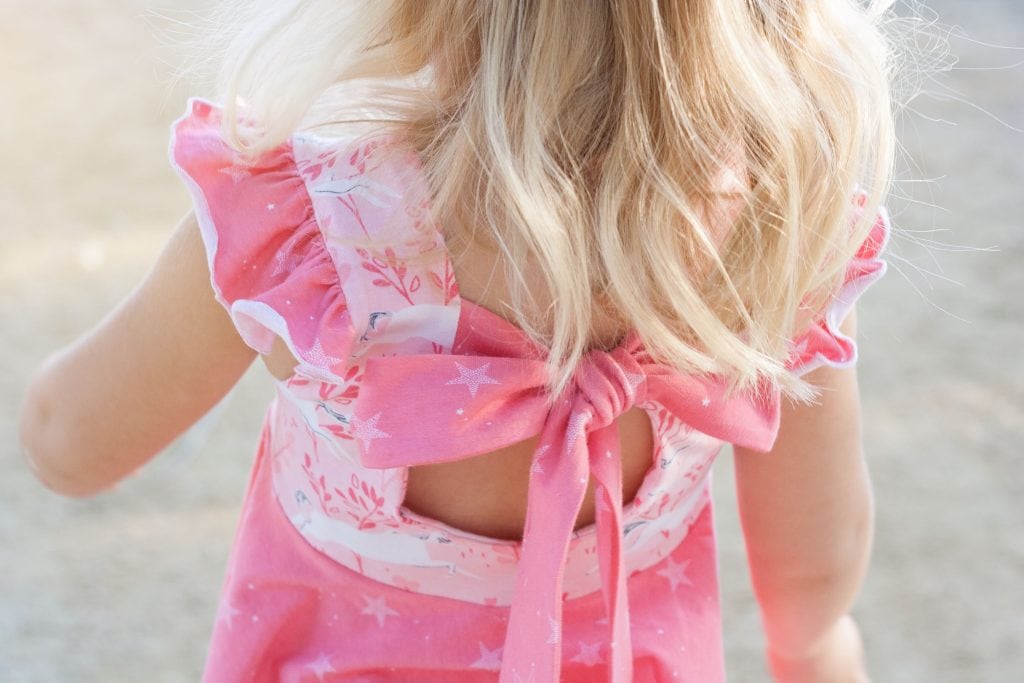 Eeek! I'm dying over that gorgeous scoop back and bow!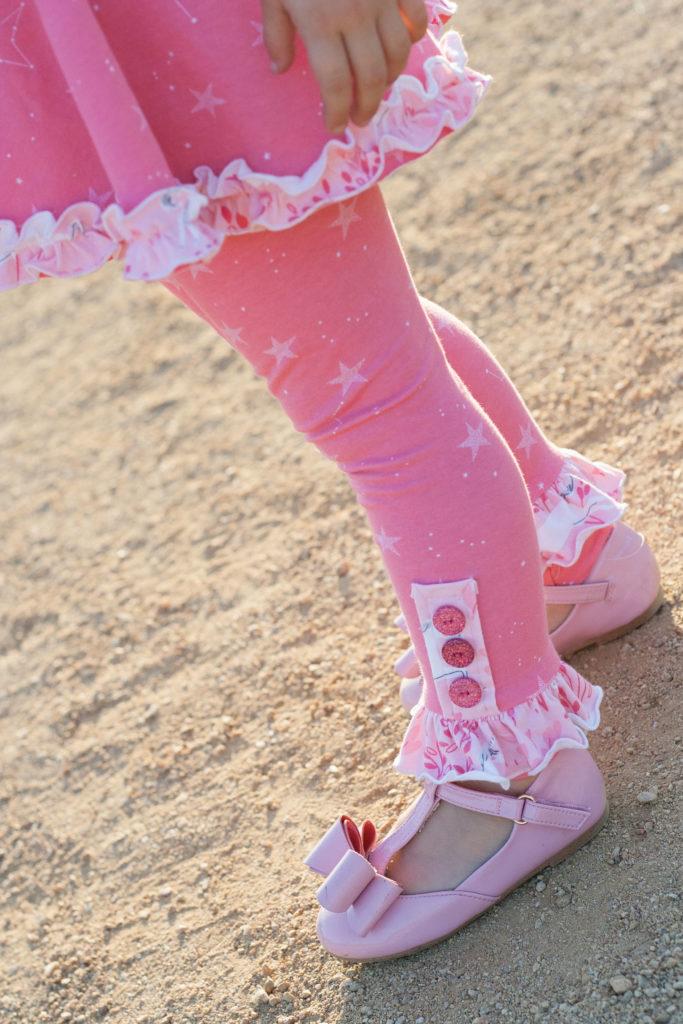 Those little details on the leggings, so cute!!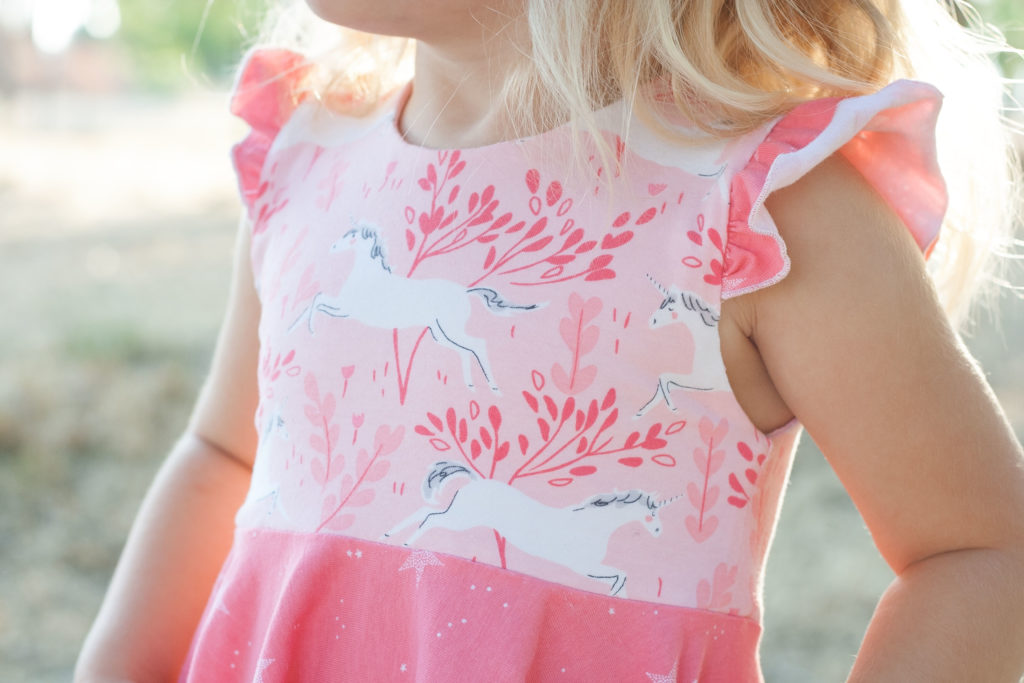 Unicorns!!! 😍😍😍
This fabric line is every little girl's dream....and even some of us mommas!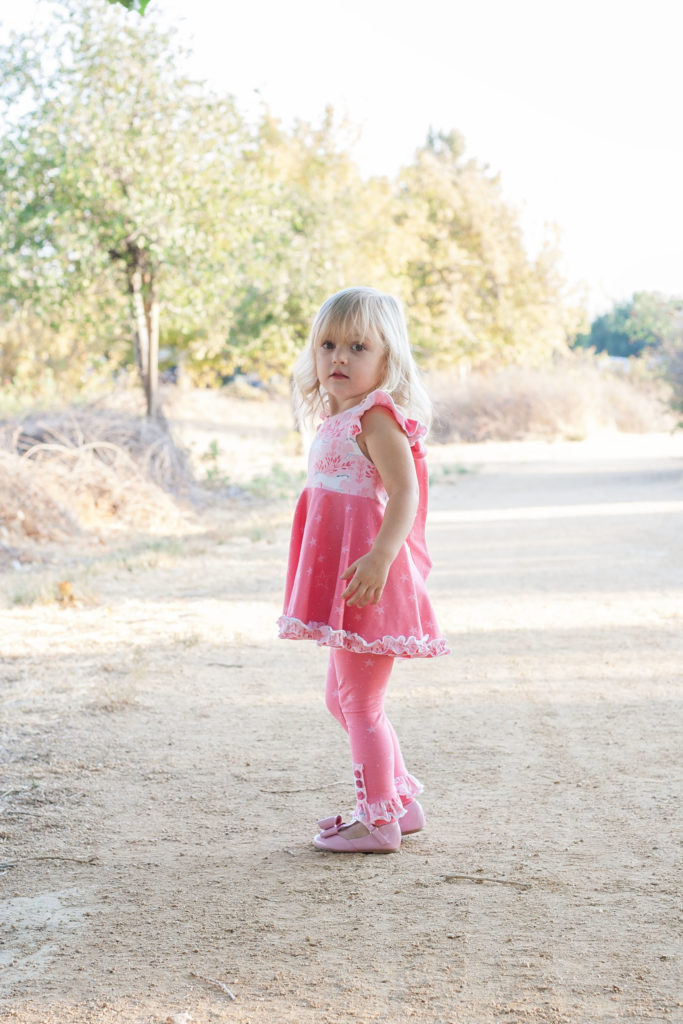 Next up is Lincoln's outfit. I have to say I was SO excited when I saw the dragon and crown fabric because there aren't many boy prints out there and I knew this would be so perfect for my little man! I used Brindille and Twig's Free Raglan Hoodie pattern. It's a really easy sew and I love this pattern for the winter time.
Fabric: Lucky Stars & Baby Dragons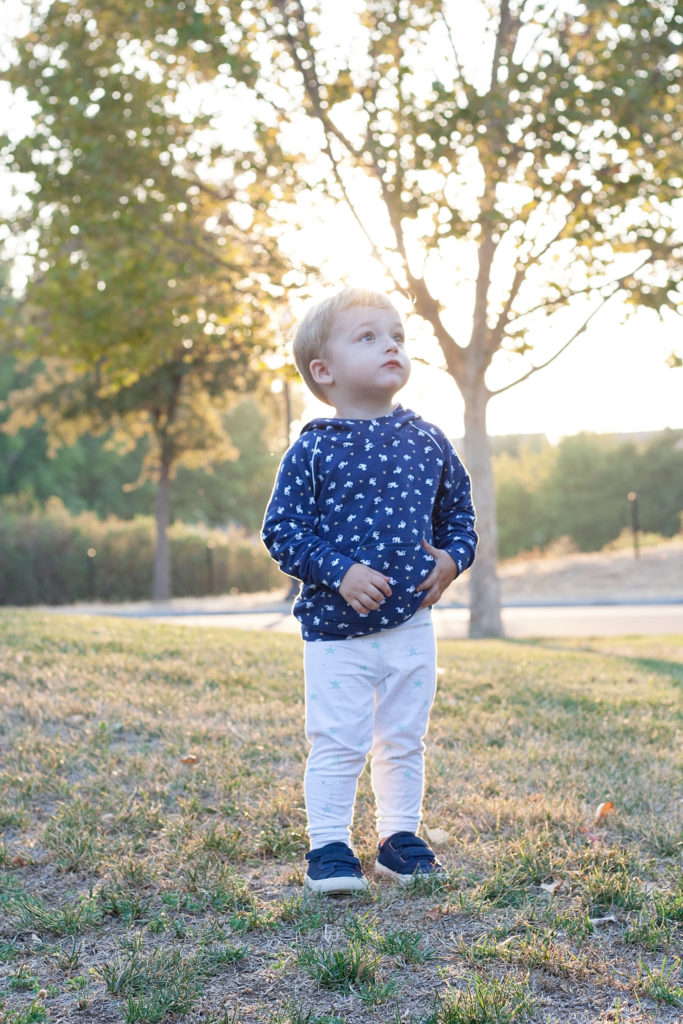 For the pants, I chose our FREE Sweet Red Poppy Leggings. Also a free pattern! Woot Woot! I love the freebies and both of these are well-designed patterns!
One of my favorite things about this hoodie is the detail on the raglan sleeve seams and the option to line the hood with a contrasting color.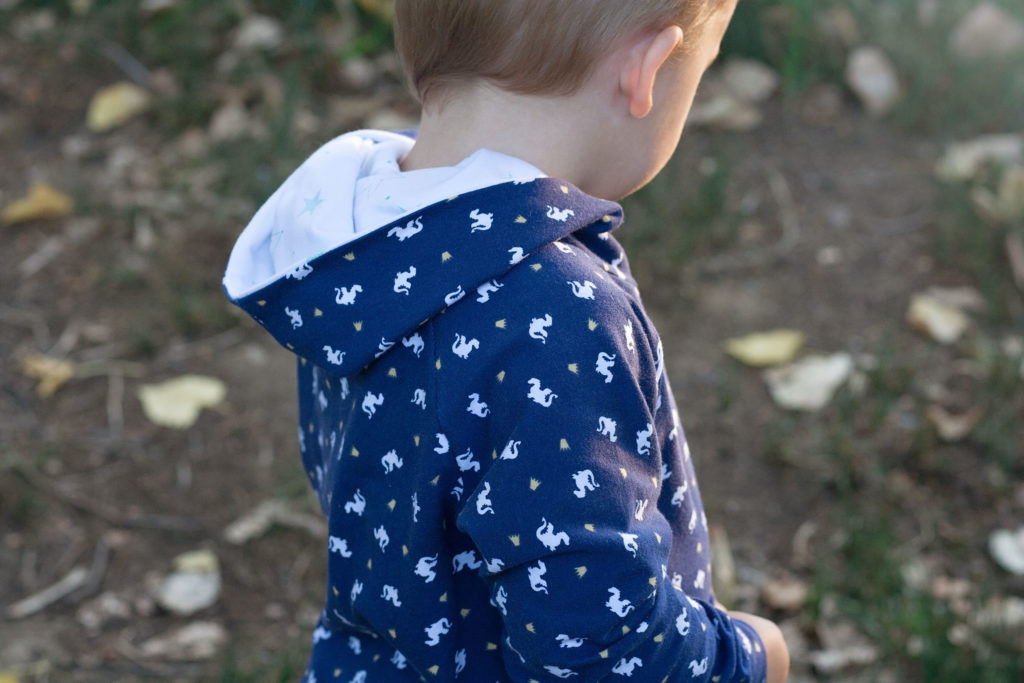 I sized up since I knew my little guy would be doing some growing before winter finally hits here in California.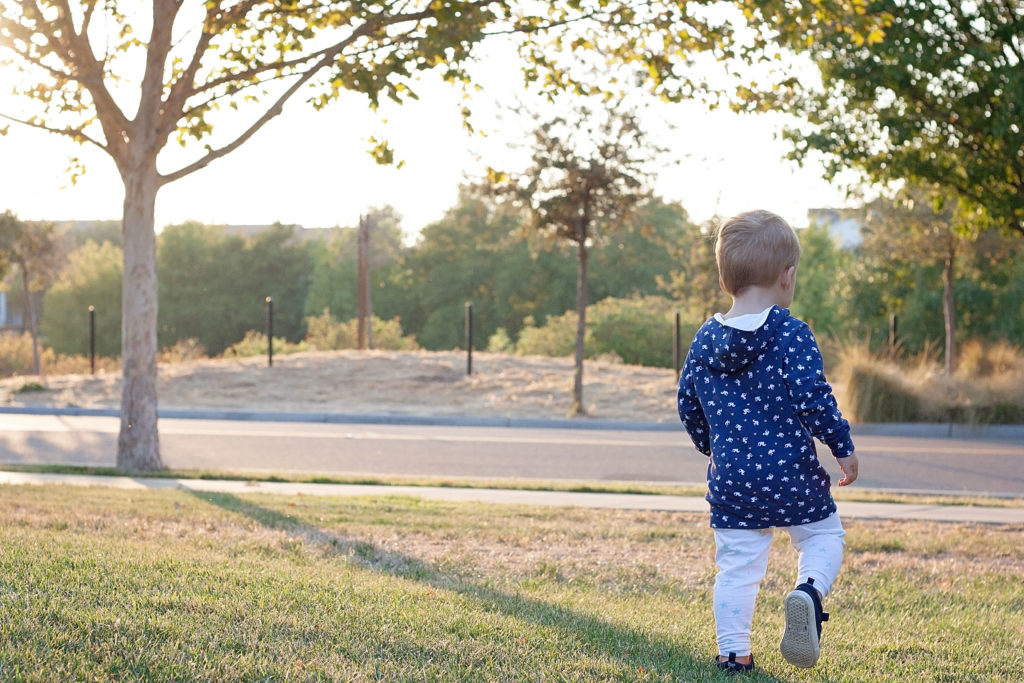 The moment I saw this last print I knew it would be perfect for jammies! I have a couple of baby gowns that Vivienne wears all the time but they were starting to look a little bit rough. So I cut one up and used it as a pattern to make this new one. I lengthened the pattern so that it could be tied in a knot at the bottom.
Fabric: Magic Folk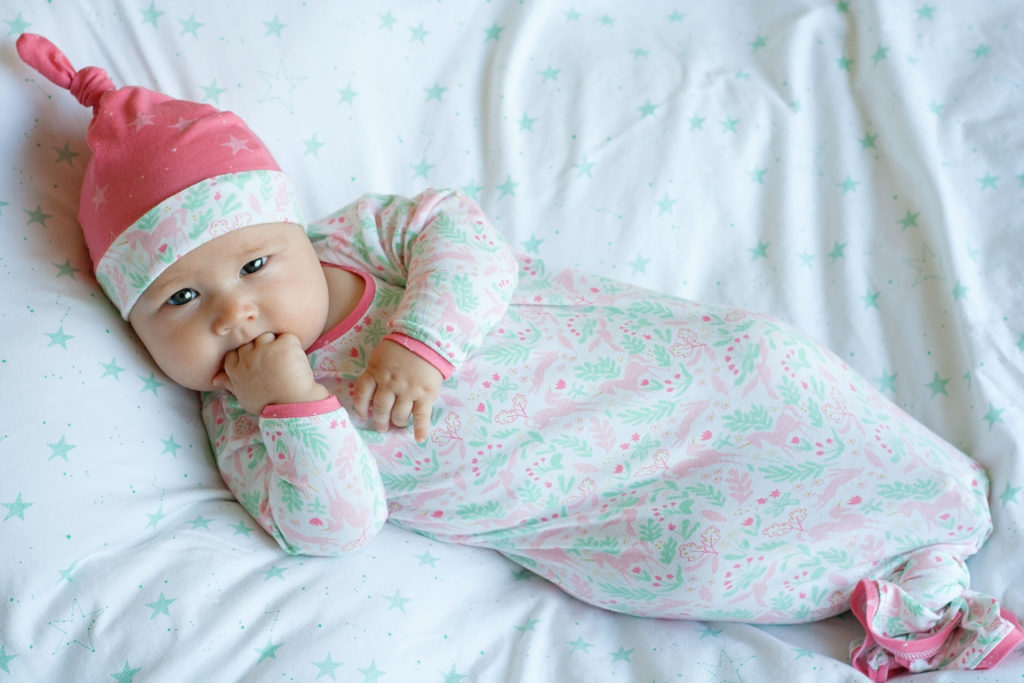 Isn't she a doll? She's my favorite!
Just don't tell the others. 😂 It's only because she hasn't learned to back talk yet.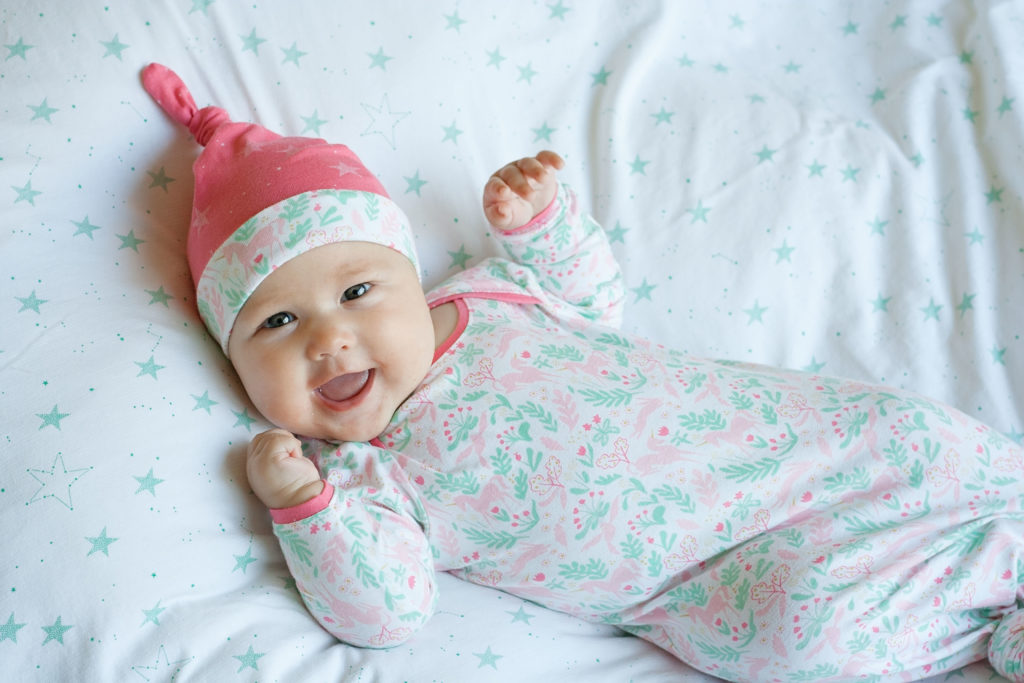 The hat is a free Sweet Red Poppy download as well! and I've made about a million of these. Okay, that's a small exaggeration. But it feels like a million. They are the perfect scrap buster, especially when you just can't seem to part with small pieces of gorgeous knit fabric! Click here to get the pattern.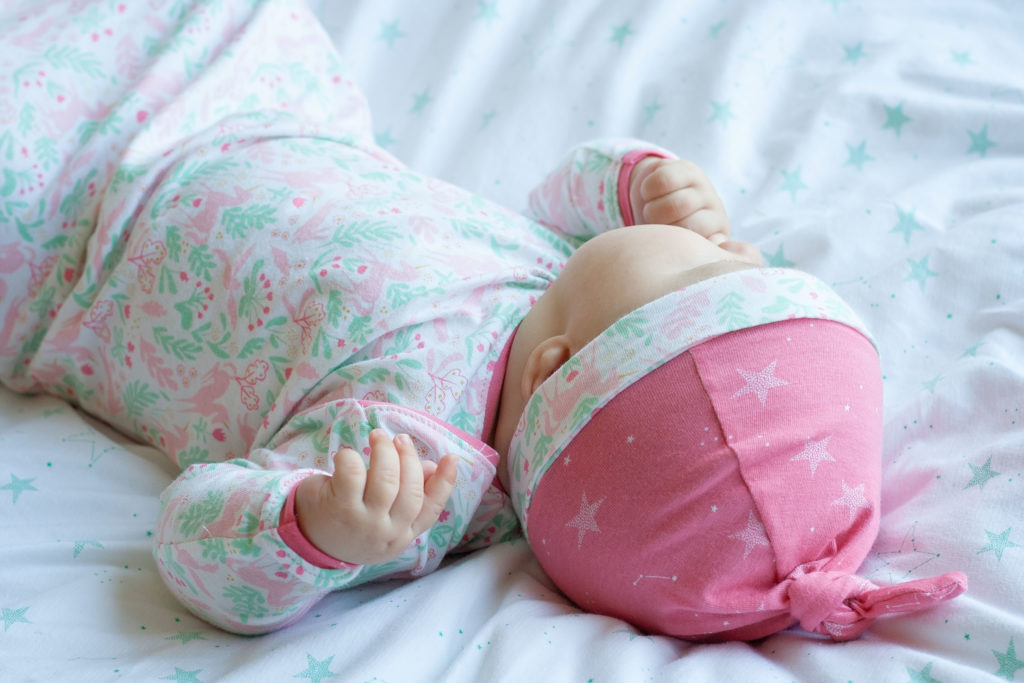 I actually have a pile of them sitting on my counter for a friend who just had a baby. They make the perfect new baby gift!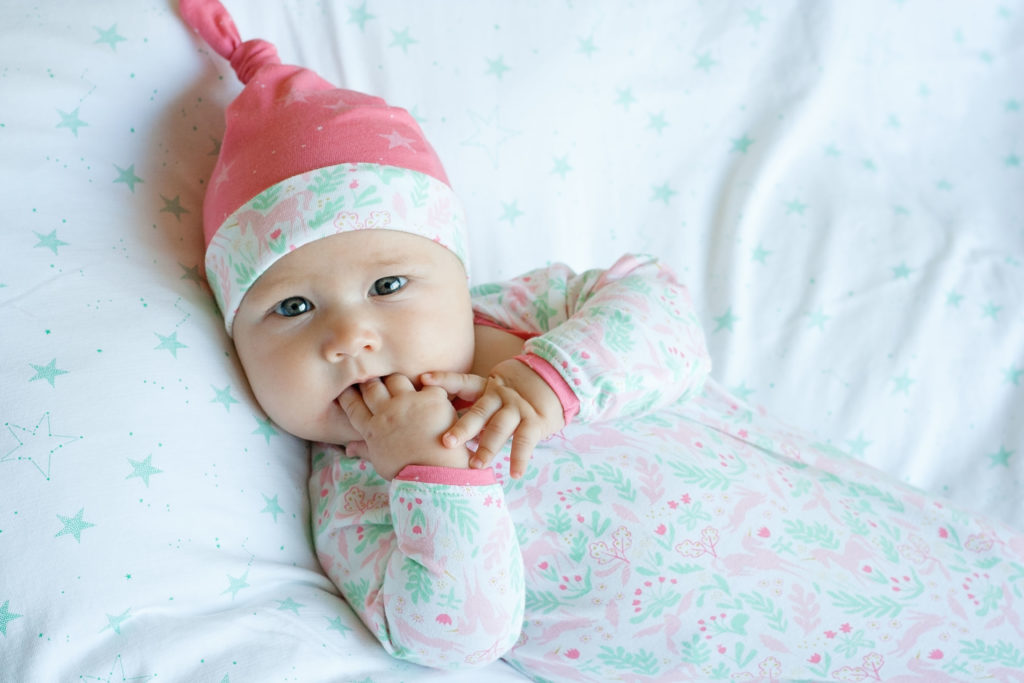 I'm head over heels for this knit fabric line and I can't wait to see what Michael Miller Fabrics does next!
This post contains affiliate links, which means that if you click on one of the product links to Simple Life Pattern CO. I'll receive a percentage of all sales.
SaveSave