Learn Everything You Need to Know About the Brand New Heat Cricut Mug Press and How to Use it For Dishwasher Safe Permanent Transfer Designs.
When I first opened my Mug Press, I was so impressed with how compact and cute this machine was. Plus, it looks amazing in my craft room! You all know just how much I love a product that's beautiful to look at and also completely functional.
A big thanks to JOANN for sponsoring this post. You can find all of the supplies in this post at your local JOANN store or at JOANN.com on March 11th, 2021.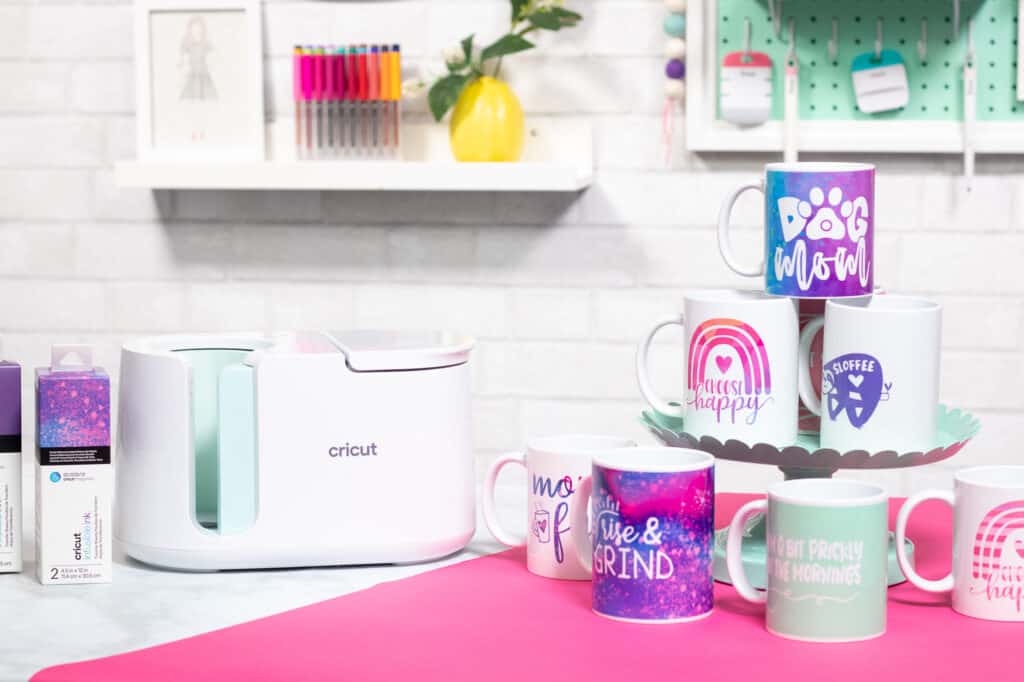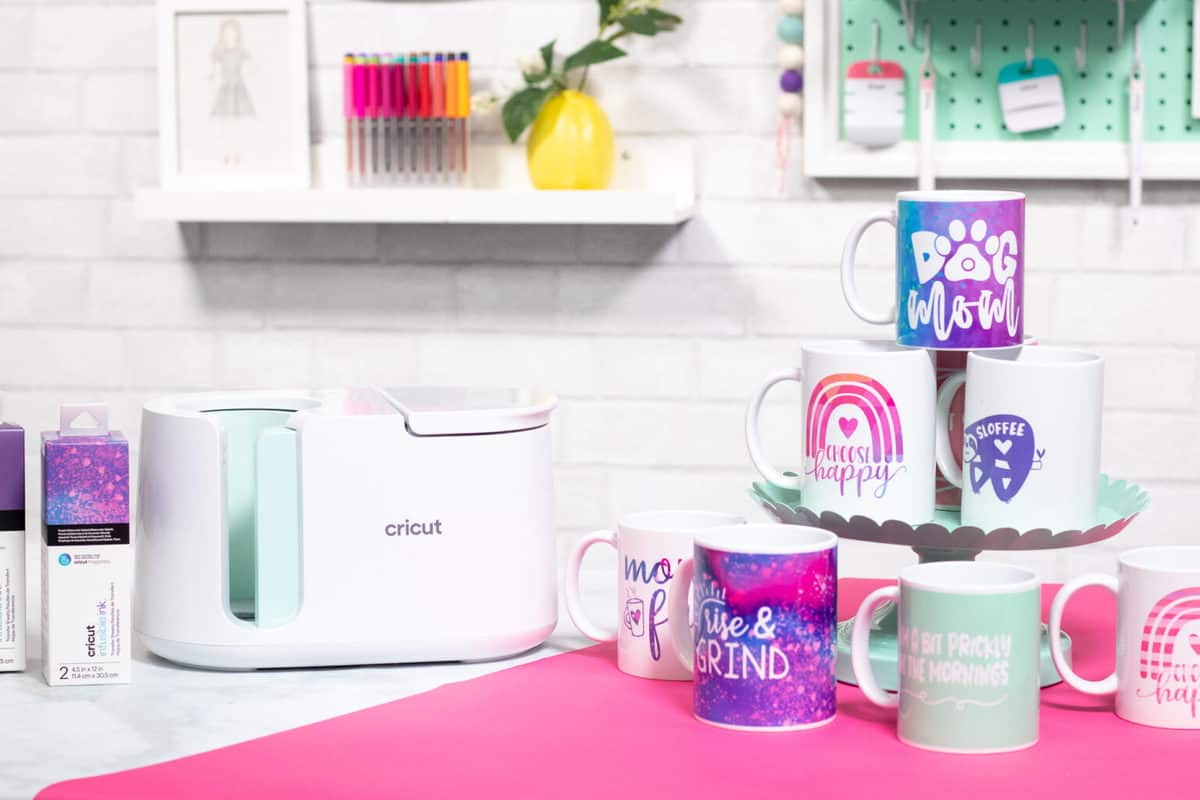 With the Cricut Mug Press, you can easily create professional-looking dishwasher-safe mugs in minutes. Just cut your design, apply it to your mug, and the press does the rest!
Whether you just bought the Cricut Mug Press heat press or are wondering what all of the hype is about, I'm here to answer all of your questions as well as show you just how easy it is to use.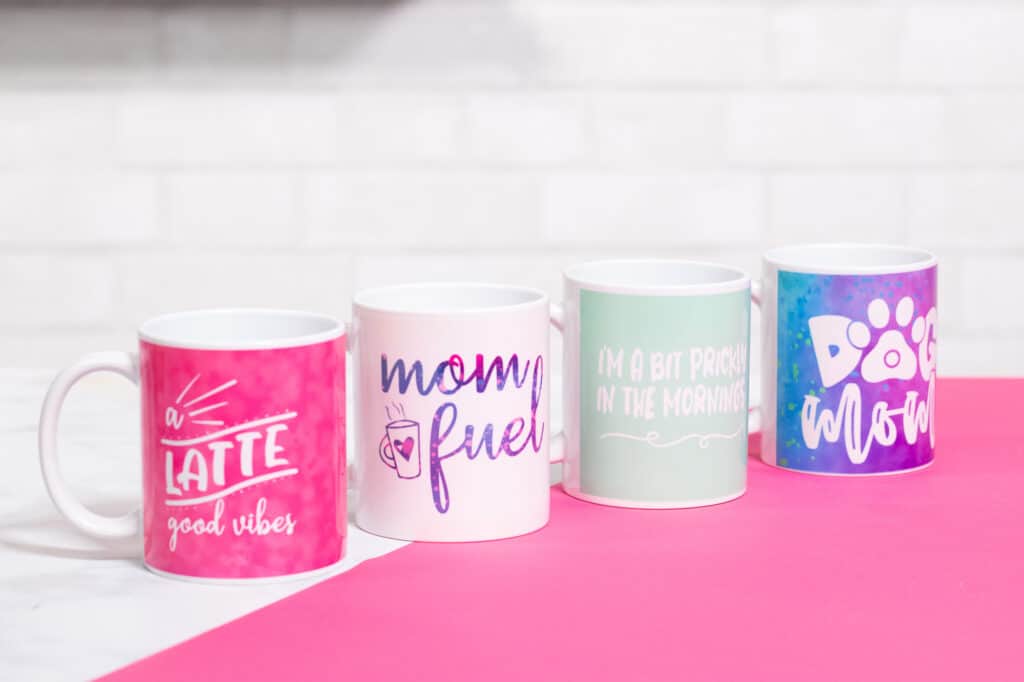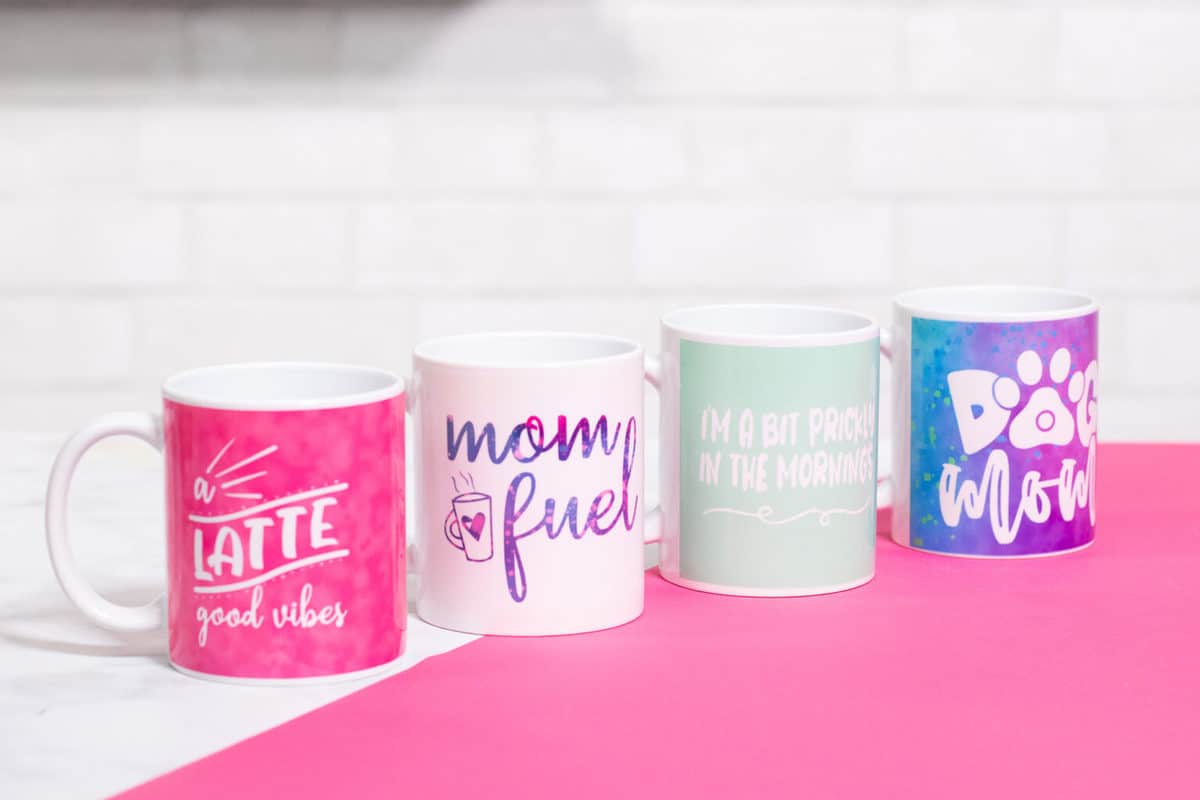 Cricut Mug Press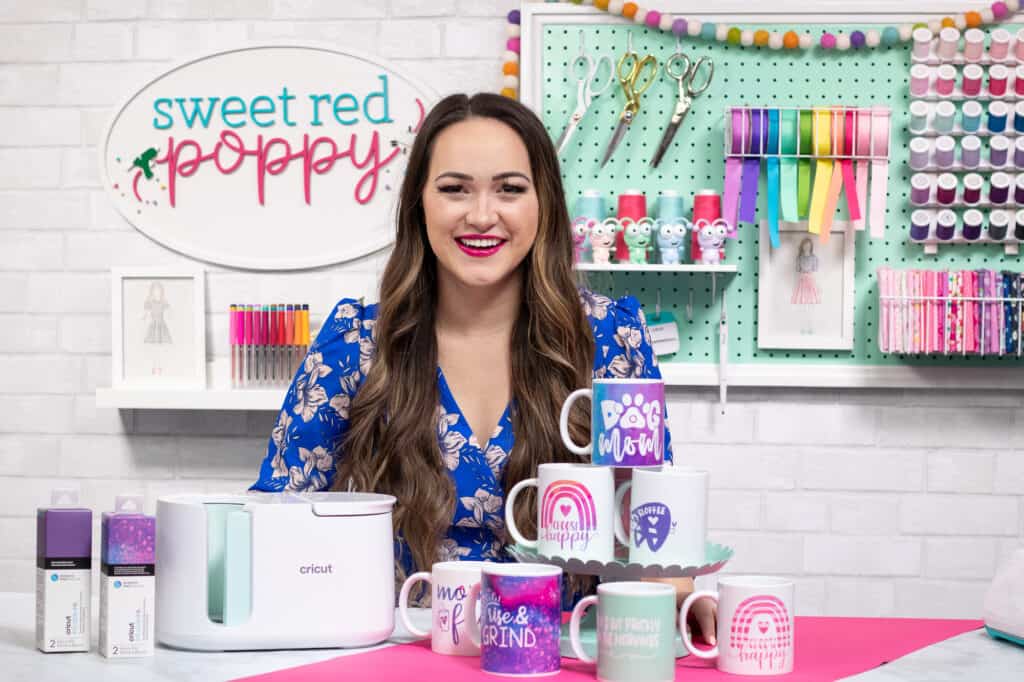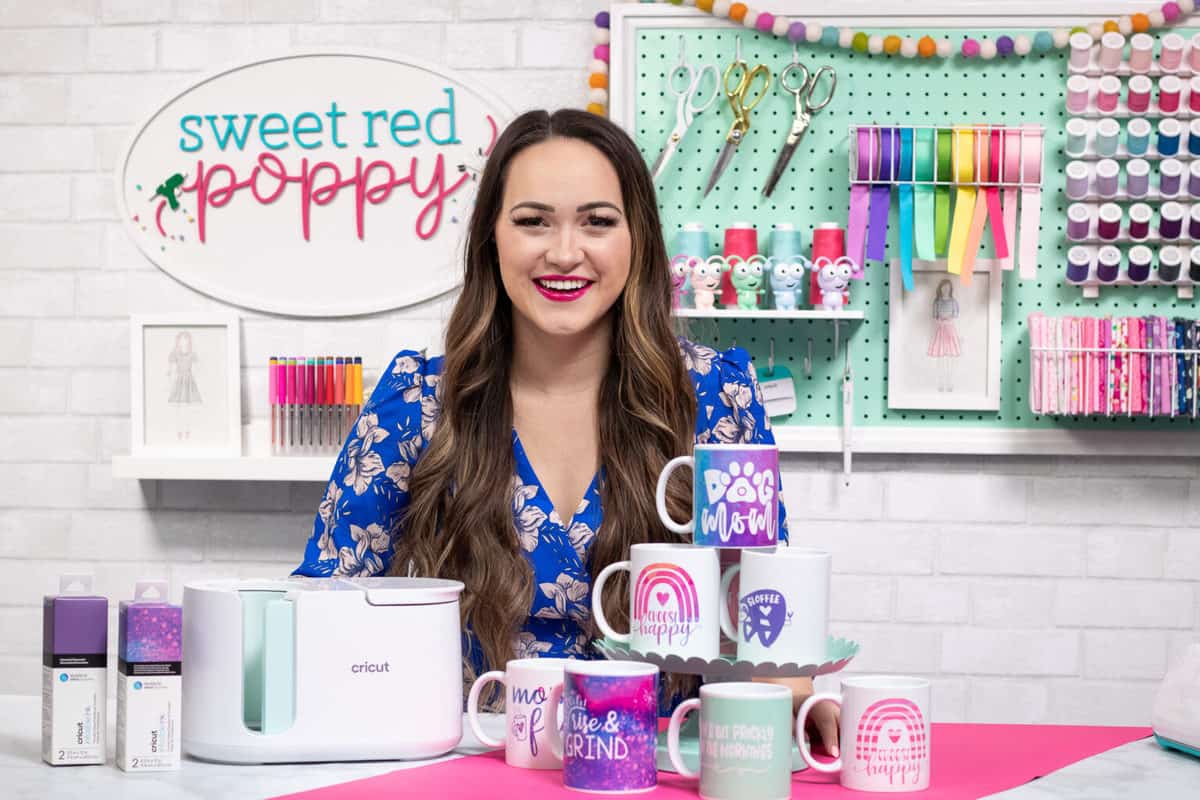 Where Can I Buy It?
First, you may be wondering where you can buy the Cricut Mug Press. The Mug Press will be available on JOANN.com or in-store at JOANN stores starting March 11, 2021.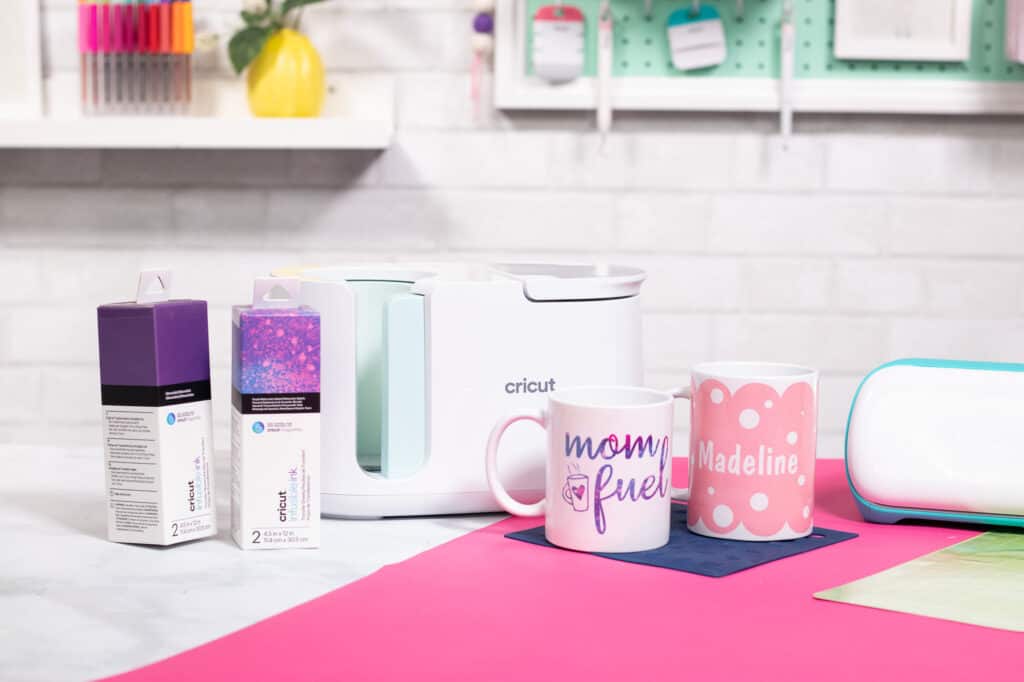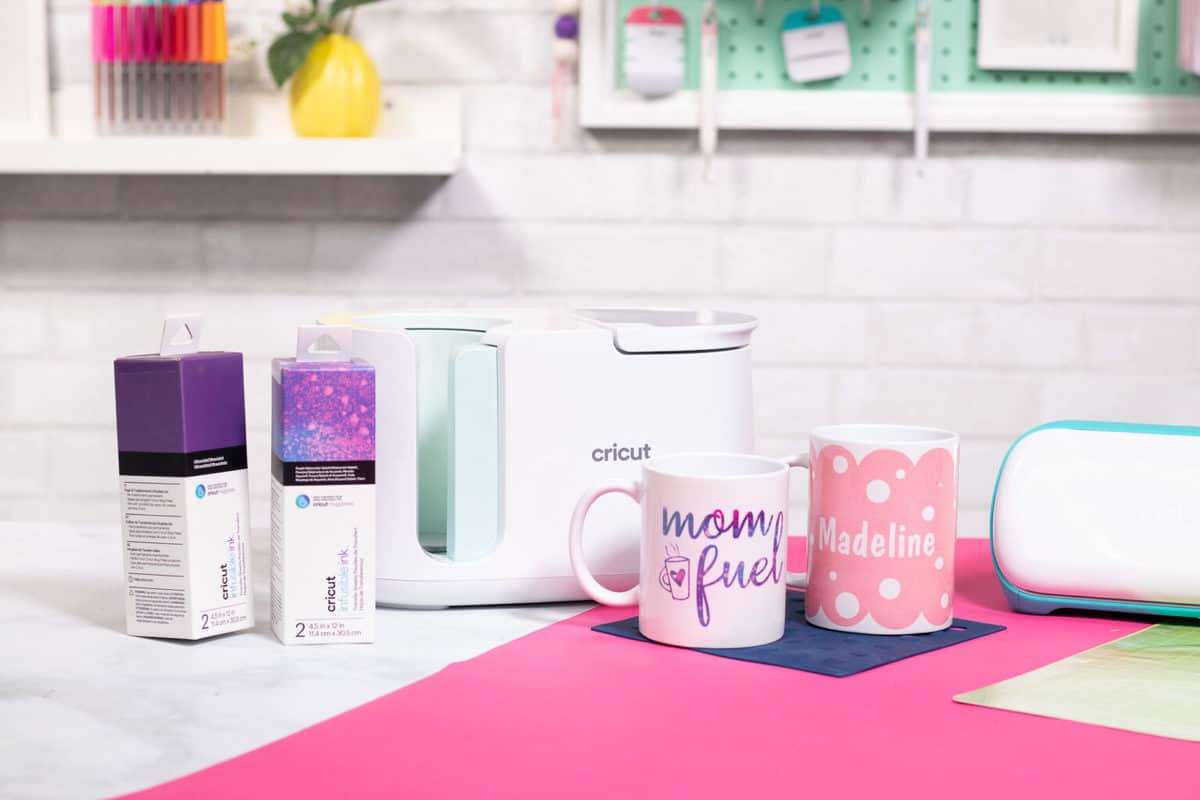 How Much Is It?
Right now, the Mug Press is available for $199.
What Materials Can I Use?
The Mug Press is designed to work with Cricut Infusible Ink Mug Blanks and Infusible Ink Transfer Sheets or Pens.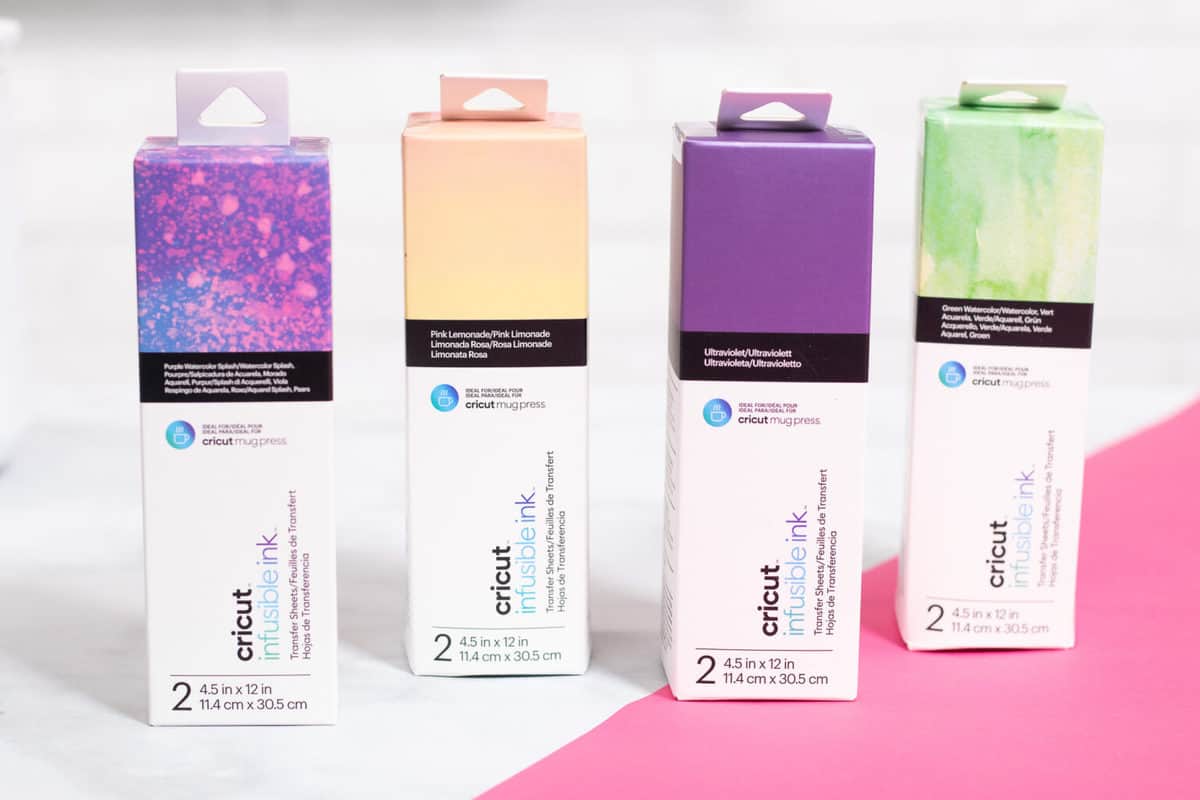 If you've never used Infusible Ink before, don't worry, it's incredibly easy to use. And if you need a little extra help, check out my Infusible Ink post HERE.
Infusible Ink is one of my favorite materials, I'm so excited to finally be able to use it on mugs to create permanent dishwasher-safe designs!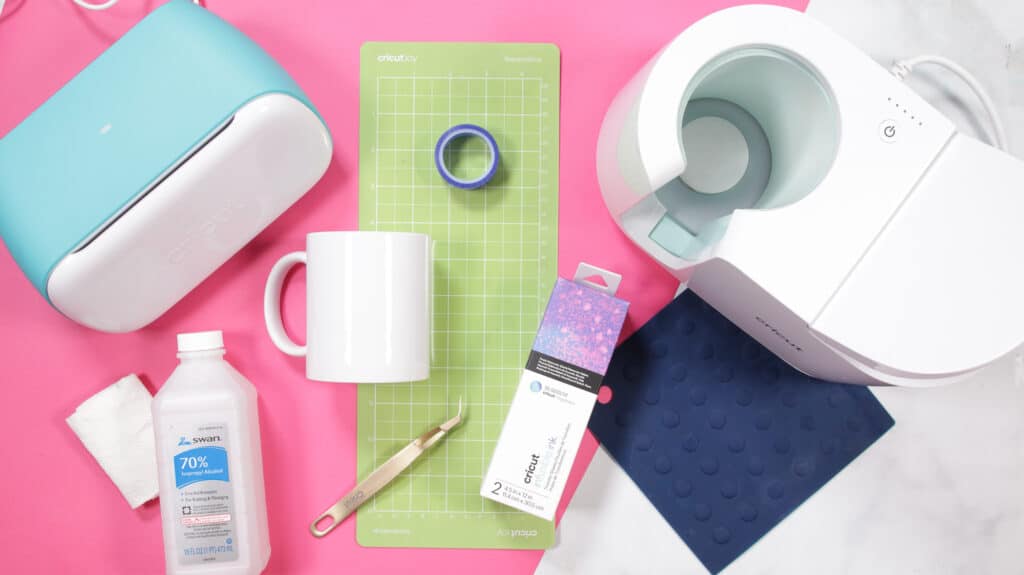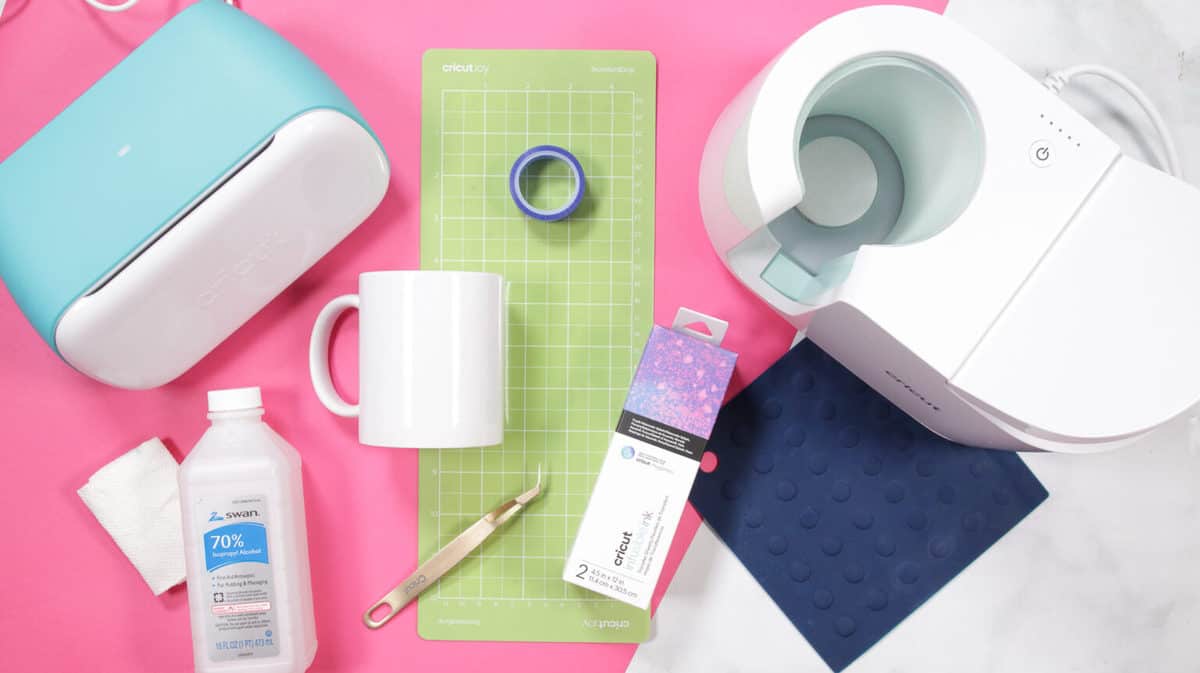 How Is This Different From Using Vinyl On Mugs?
Now, you may be wondering how creating mugs with Infusible Ink is different from using vinyl. While vinyl sits on top of your base, Infusible Ink creates a design that is infused into your base for vivid, permanent results.
Like sublimation heat transfers, when Infusible Ink reaches a certain temperature, it actually converts from a solid to a gas to transfer the pigment to your compatible base.
Using Infusible Ink with an compatible blank will result in a dishwasher safe and completely permanent design. With this method, you won't have to worry about your design peeling or coming off like you would with vinyl.
What Mugs Can I Use?
Cricut recommends using their mug blanks since they are designed specifically for the Mug Press and are guaranteed to give you the very best results.
Cricut's Mugs come in two different sizes - 12 ounces and 15 ounces. They are straight walled white mugs that are specifically designed for this heat press.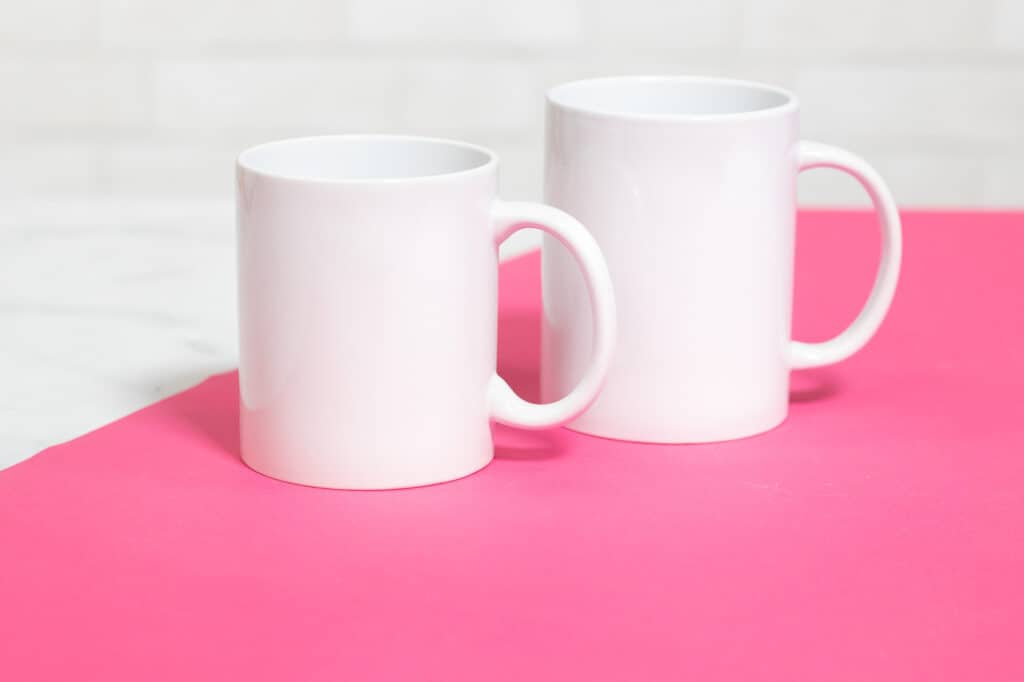 Are the Mugs Made with the Cricut Mug Press Dishwasher Safe?
Yes! Cricut's Mug Blanks are completely dishwasher safe. Use and reuse your mugs without worry; your Infusible Ink design is permanent.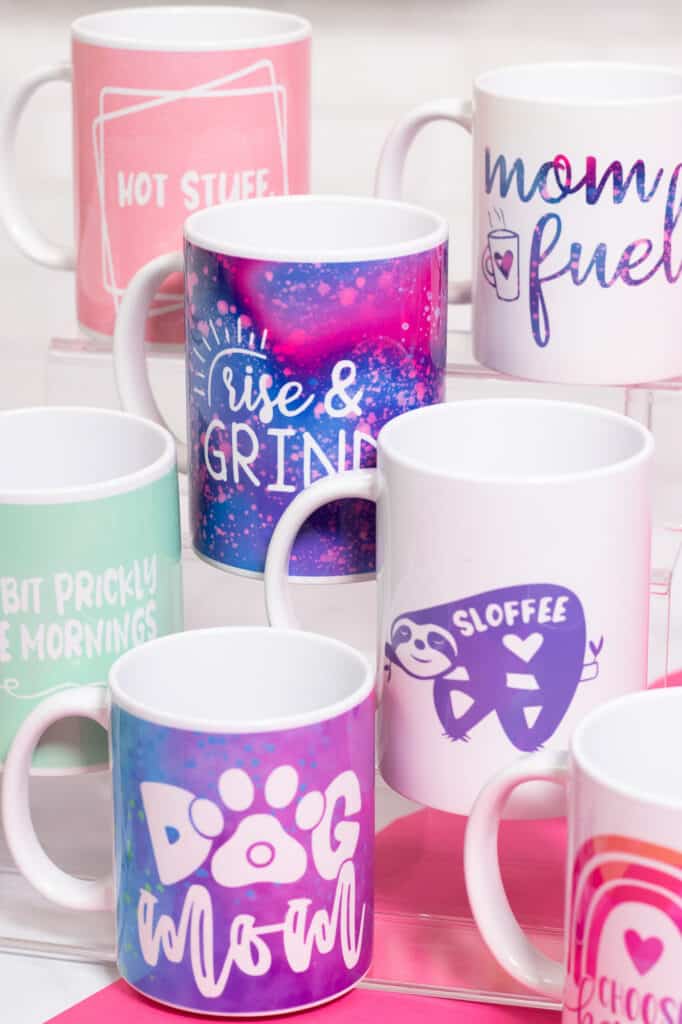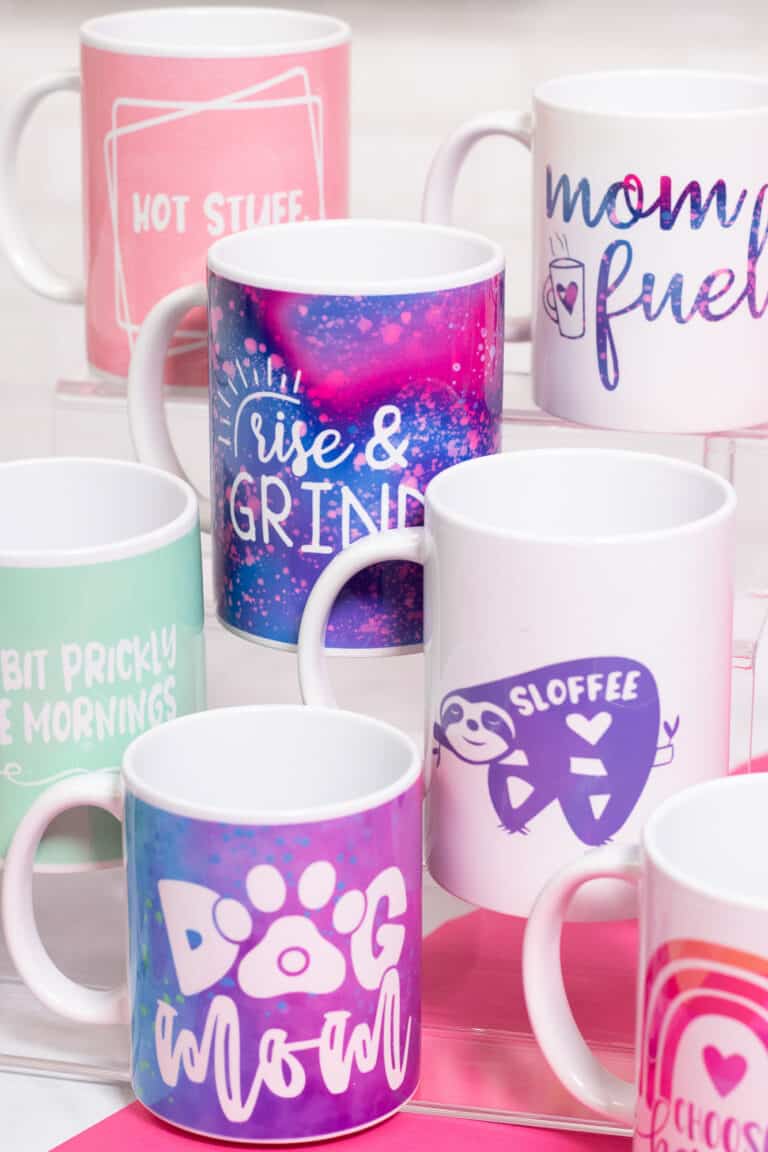 How is the Cricut Mug Press Different From Other Mug Heat Presses?
You may have seen other mug heat presses on the market before, but nothing quite like Cricut's Mug Press.
The Mug Press features a one-touch setting to take the guesswork out. Simply turn the press on and it automatically heats up to the correct temperature every single time.
The just-right temperature control and self-timer ensure flawless results. Plus, the Mug Press features an auto-off feature for a little peace of mind.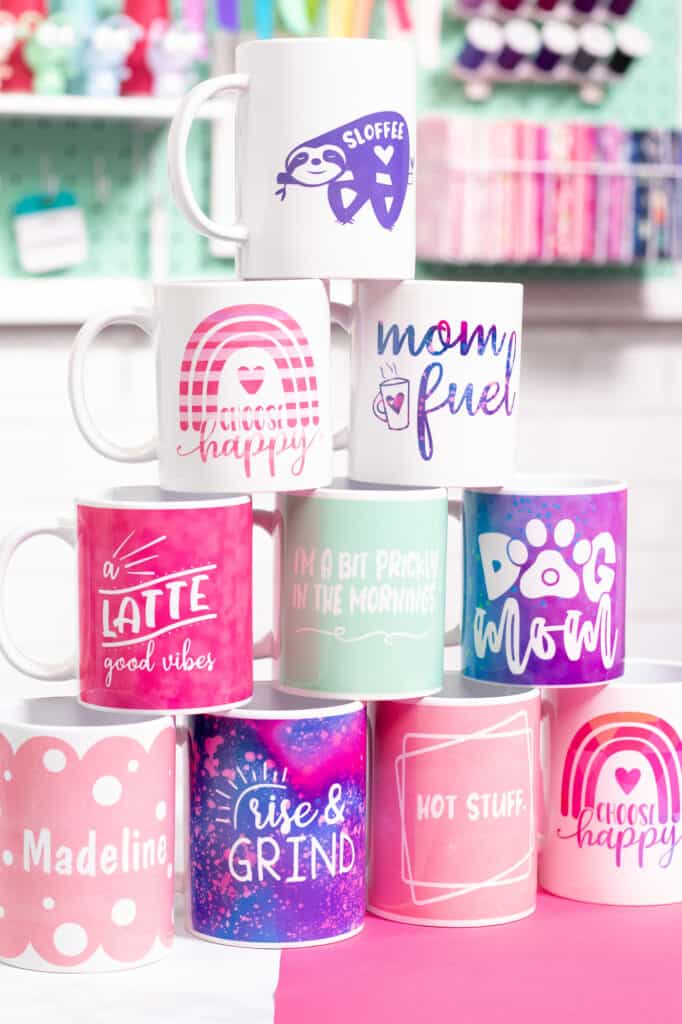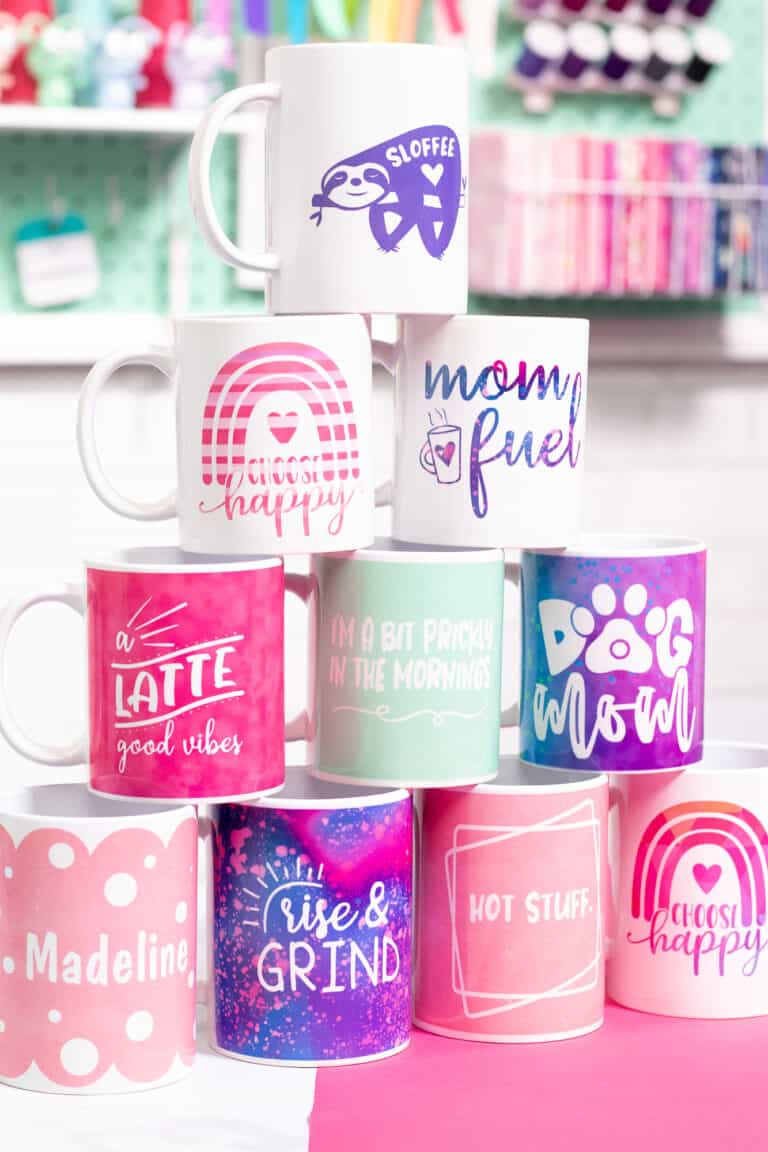 Other mug presses tend to have an open-face design, making it easy to accidentally get burned or press your mug too tight (or not tight enough). Cricut's Mug Press is designed to take all of the guesswork out. The ingenious design applies the right amount of heat and pressure every time for flawless results.
While other mug heat presses require you to manually adjust settings for different mug sizes, the compact Cricut Mug Press is compatible with 11-16 oz mugs without a single adjustment.
How Does the Cricut Mug Press Work?
To use the Cricut Mug Press, you'll need a Cricut Mug Blank, Infusible Ink Transfer Sheets or Pens, and Heat Resistant Tape.
Step 1 - Click the power button to turn your mug press on and heat it up.
Step 2 - Cut your Infusible Ink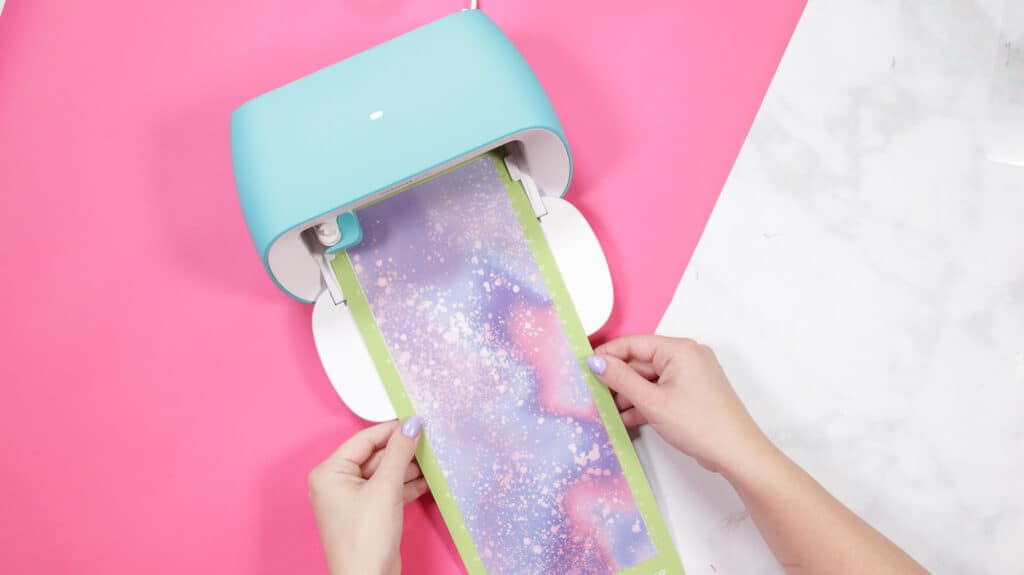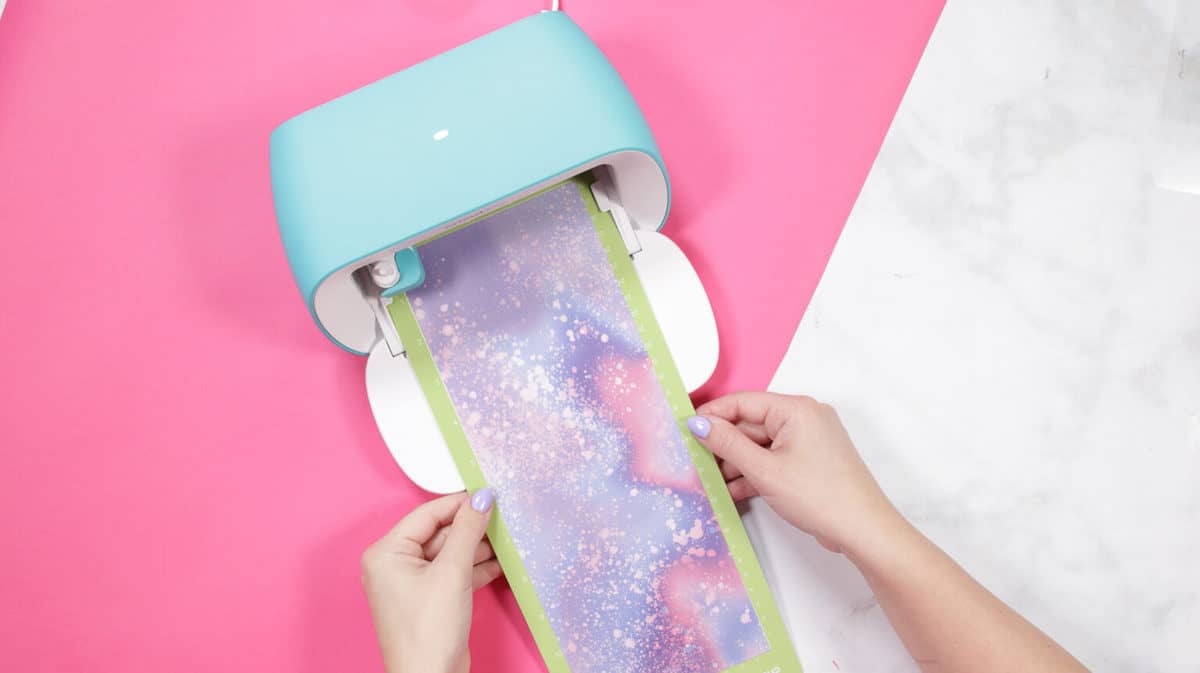 Step 3 - Use heat-resistant tape to secure your design to your clean mug.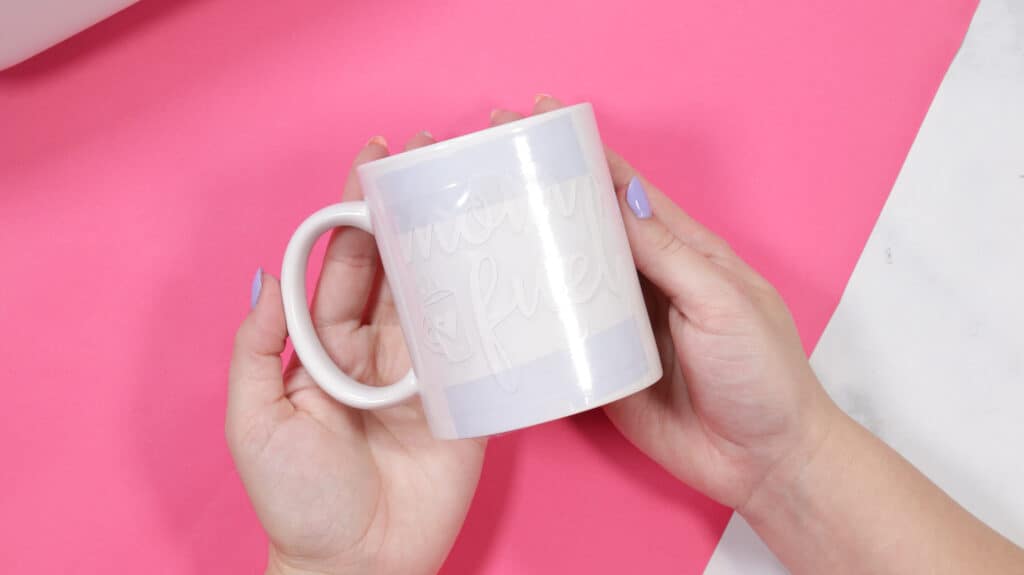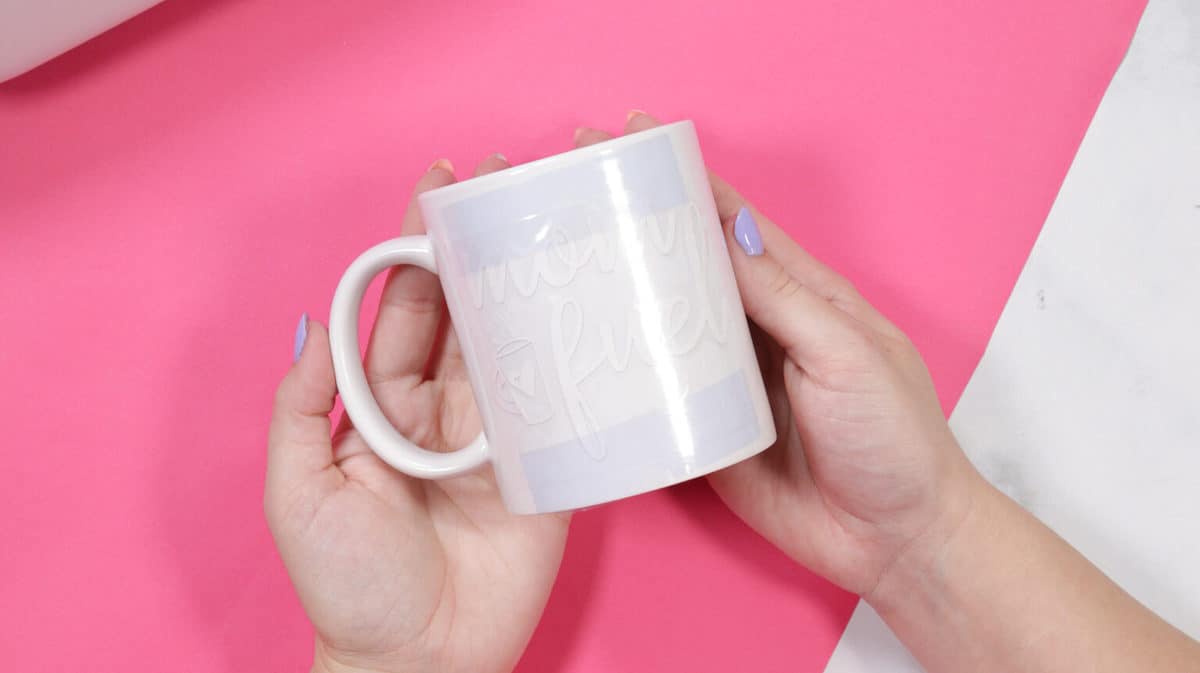 Step 4 - Set your mug in the press and push down to secure the mug and begin the transfer.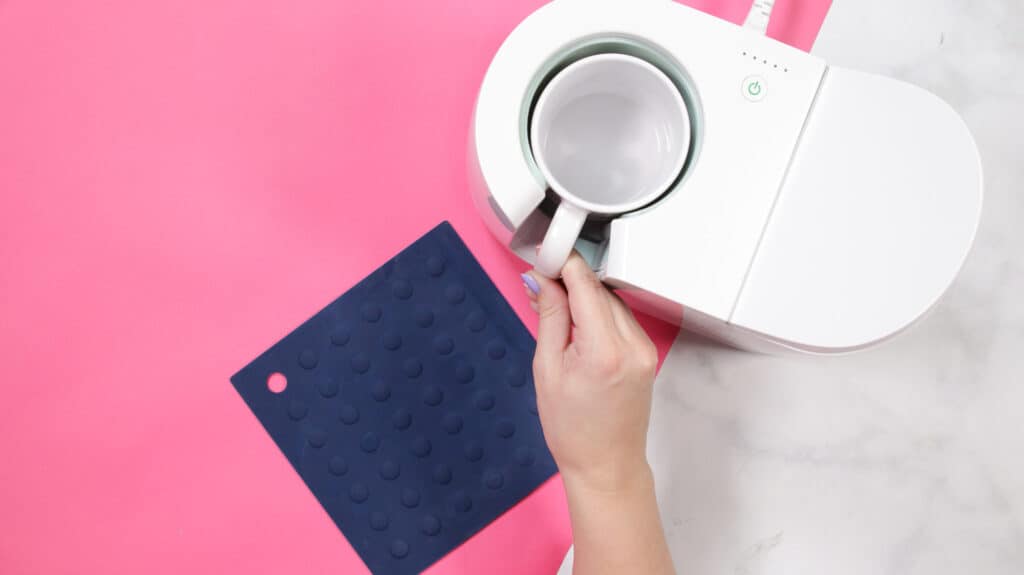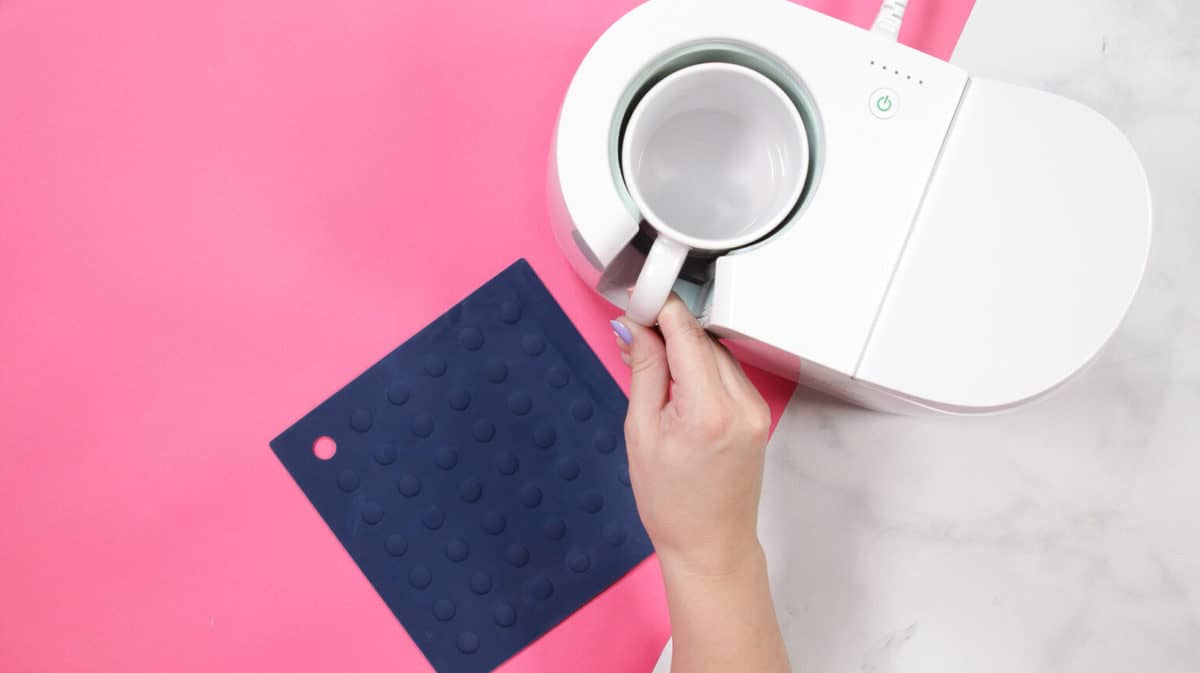 Once the transfer has finished all 5 lights will flash. Pull up, take out your mug, and let it cool completely. It'll be extremely hot, so be careful.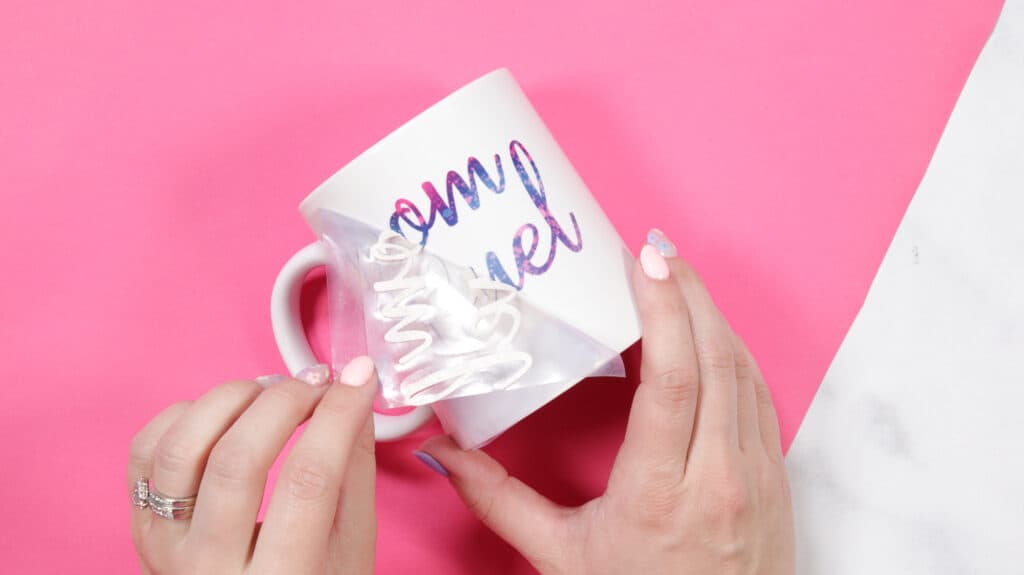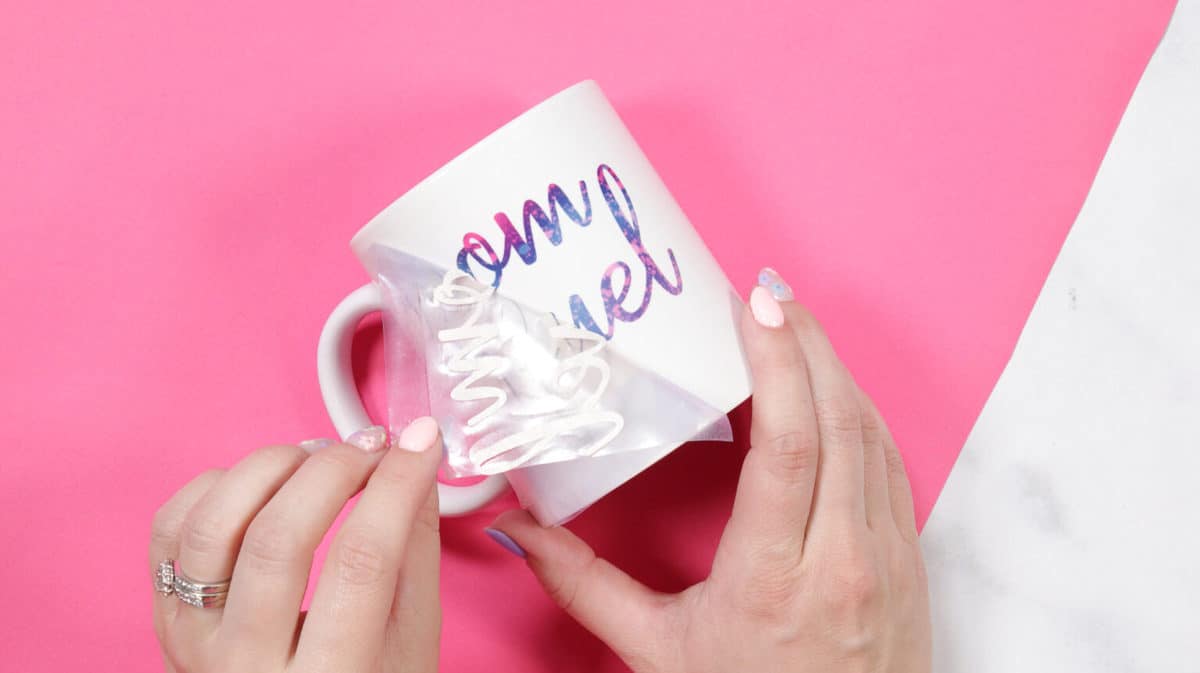 Now, you have this adorable mug! You can run it through the dishwasher without worry of the design peeling off. It's 100% permanent.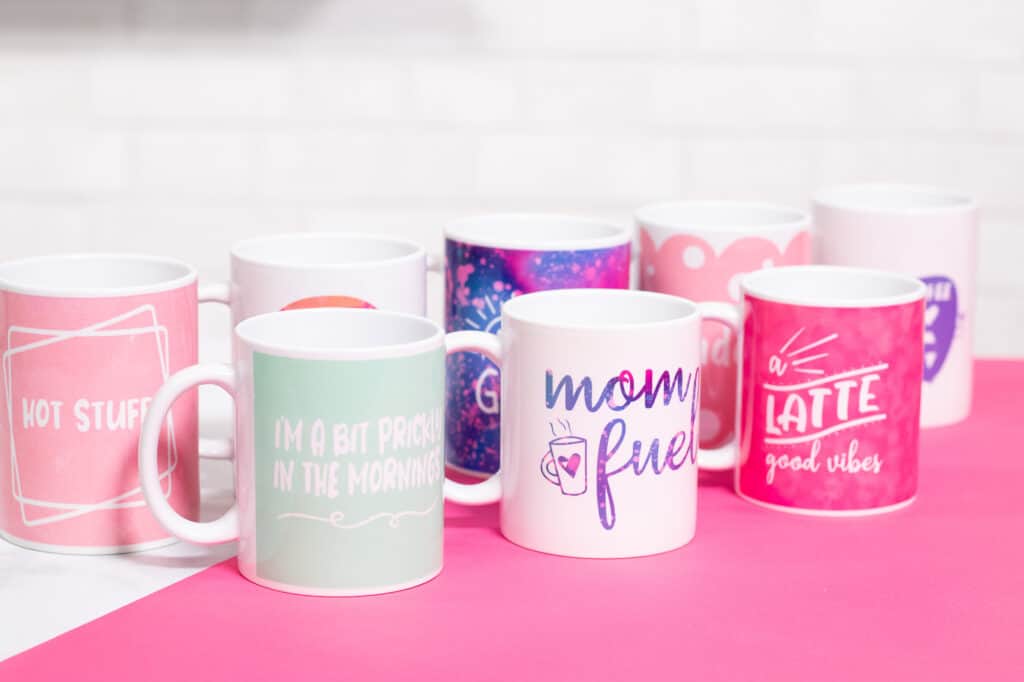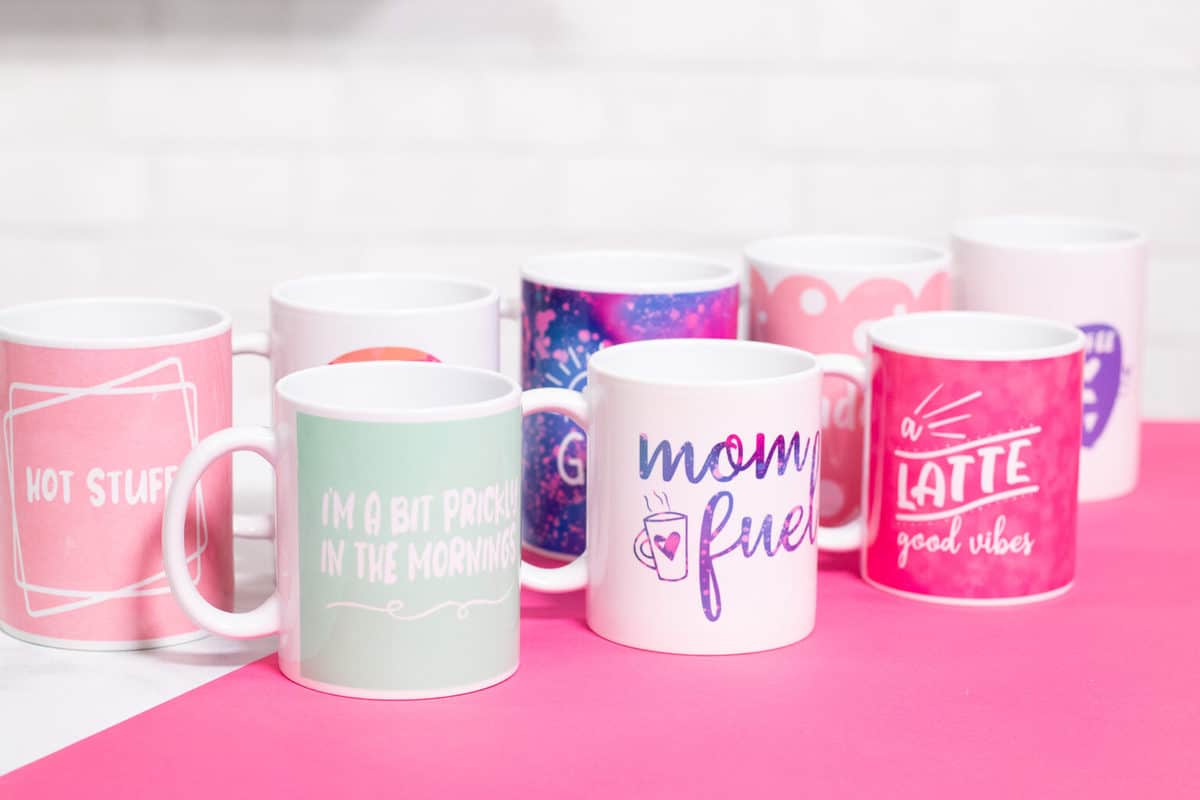 Cricut Mug Press

Troubleshooting
Now that you know a little more about the Mug Press, here are something that could go wrong.
The Transfer is Faded or Uneven - While this can be caused by a variety of things, it is most likely caused by one of three things.
First, your surface is not completely smooth and dry. Make sure to clean your mug and let it dry completely before pressing.
Second, you're not using a compatible mug. Be sure to use Cricut's Mug Blanks since they are designed to work with your Mug Press.
Finally, you may not be pressing your mug long enough. Be sure to leave your mug in the Mug Press until the press has completely finished.
There are Colored Dots Around My Design - This is caused when you pierce your Infusible Ink Transfer Sheet. When weeding, be sure to use your hand or tweezers, making sure not to pierce or tear the sheet.
My Infusible Ink Design Ghosted - Ghosting, or a light image slightly off center, occurs when your transfer sheet shifts during or after the press. You can avoid this by using heat-resistant tape and waiting to remove your transfer until your mug is completely cool.
My Design is Off-Centered - You image may shift during the press if you have not secured it with heat-resistant tape. I like to tape down all 4 sides of my transfer just to be safe.
I hope you enjoyed learning all about the new Cricut Mug Press. I can not wait to see what you create! If you have any questions, be sure to comment below.
For a step-by-step tutorial on creating adorable mugs using the Cricut Mug Press and Infusible Ink Transfer Sheets, check out my blog post HERE.
For a step-by-step tutorial on creating one-of-a-kind mugs using the Cricut Mug Press and Infusible Ink Pens, check out my blog post HERE. (Coming Soon)
You can find all of the supplies in this post at your local JOANN store or at JOANN.com on March 11th 2021.
Order your Cricut Mug Press HERE!
Don't want to forget about Everything You Need to Know About the Cricut Mug Press? Click here to save on Pinterest.
Have you tried the Cricut mug press yet? Let me know in a comment below!