Ever wonder "What is a Serger?". Today's post will teach you what one is and help you decide if one is right for you.
The first time I saw a serger, I felt intimidated. Honestly, I didn't think I ever needed to learn how to use a serger since I could already do so much with my sewing machine! It probably didn't help that I had heard a few horror stories about threading sergers.
After learning how to hem, quilt, and construct clothes with my sewing machine, I was convinced that the serger did not provide any utility to me. But, boy was I wrong!!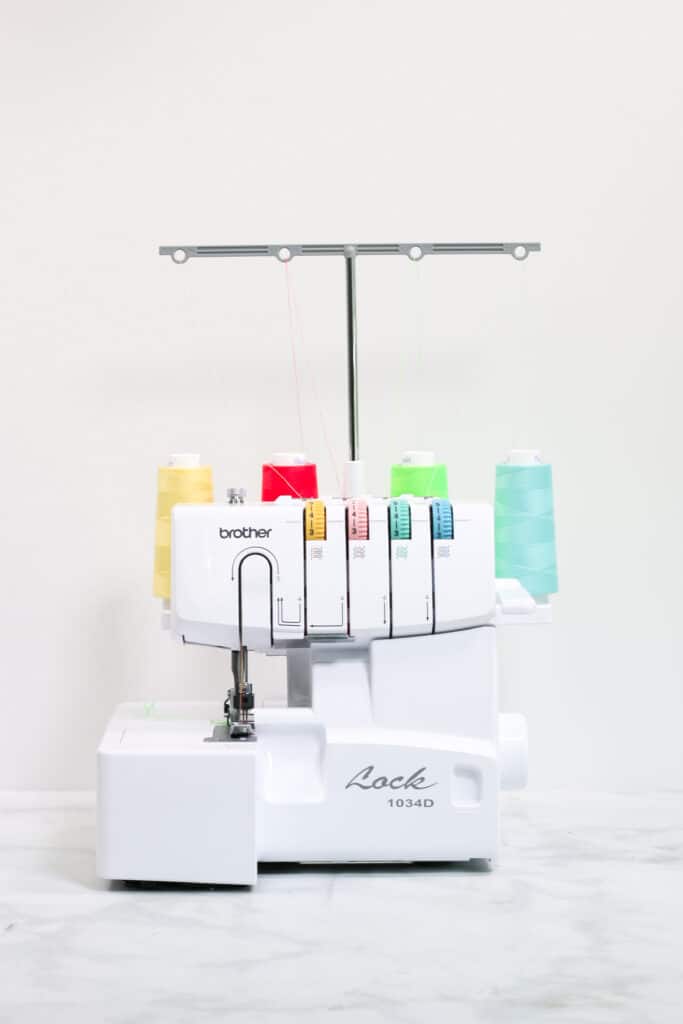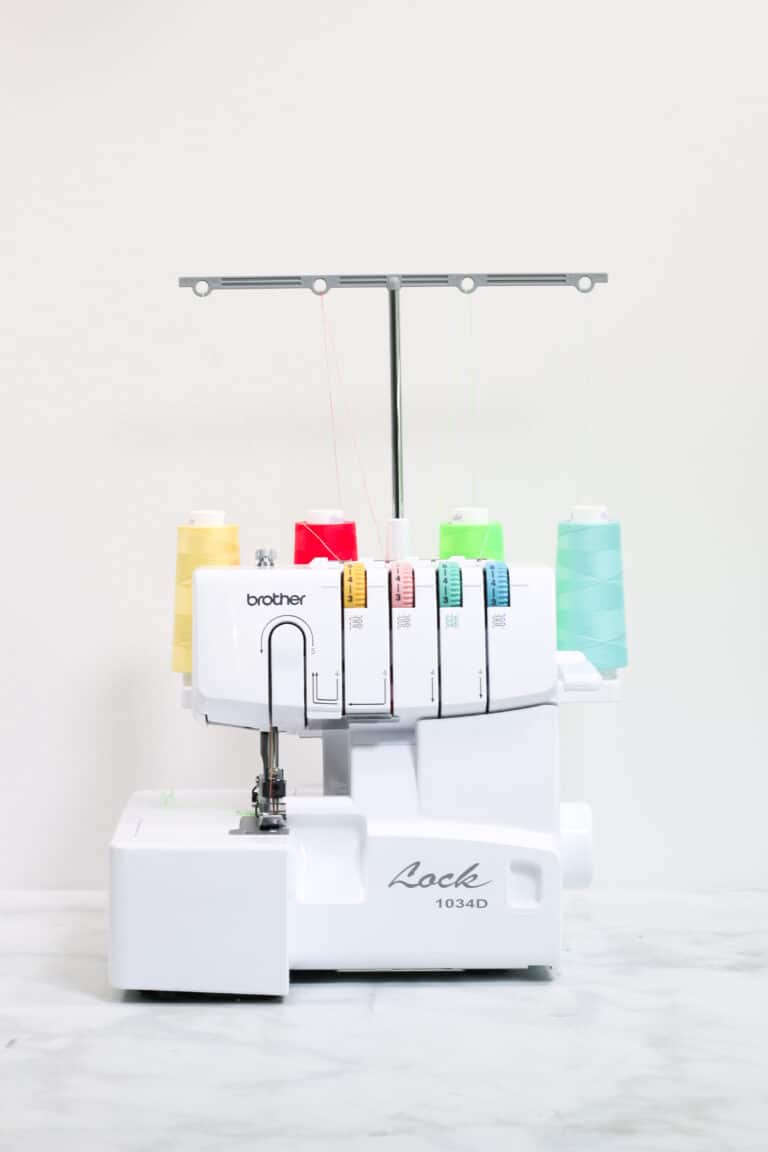 After spending time with my serger, ( and learning to thread it ) I came to love it. Honestly, I can't imagine sewing without it now! Having a serger has allowed me to add a level of professionalism to my projects that I was lacking before.
Let's go ahead and talk about what a serger is and why you might need one!
What is a Serger?
A serger is a type of sewing machine that creates a secure, professionally finished seam. These seams are perfect for clothing construction or finishing since the seam naturally has stretch and looks professional.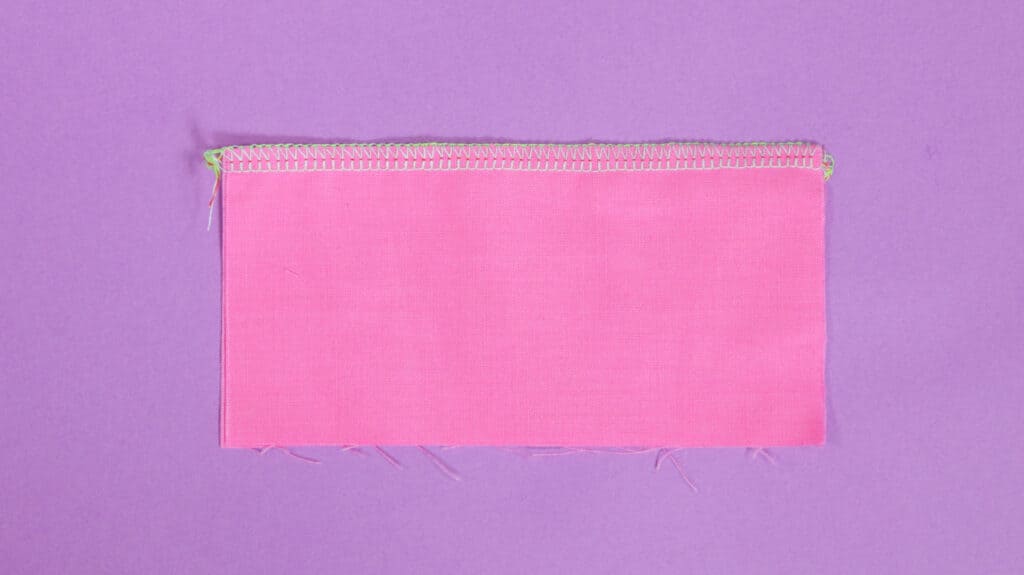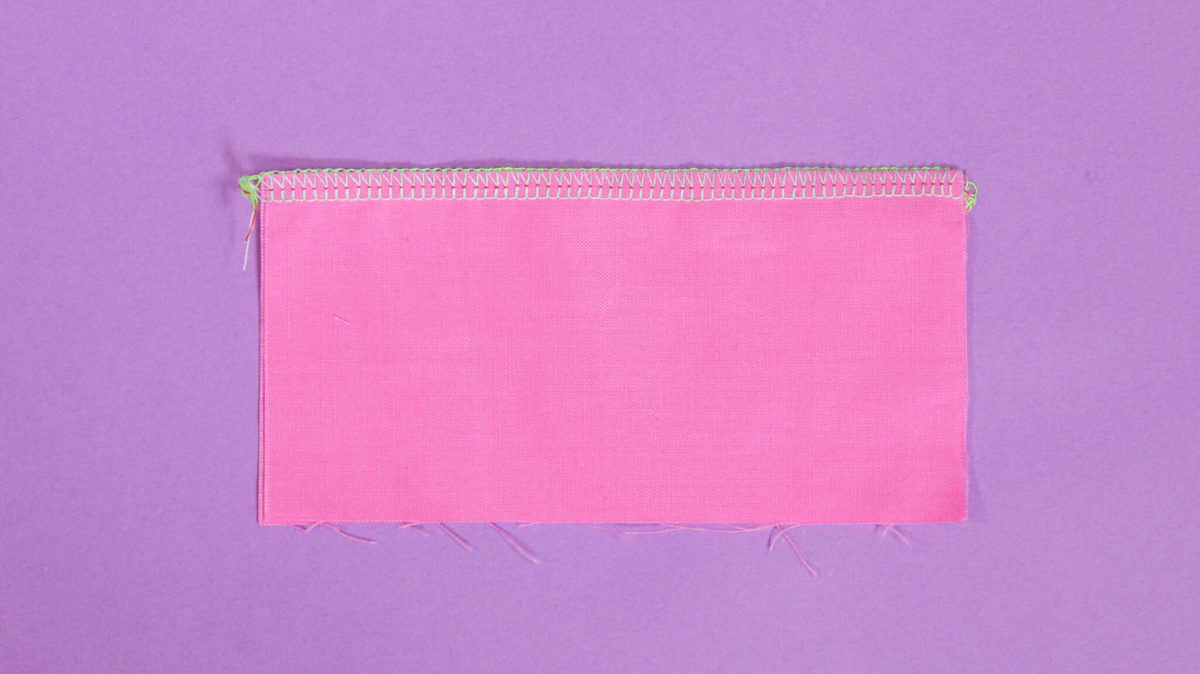 Sergers typically use anywhere from 2-5 threads depending on the machine and stitch type. Most stitches and machines use three or four threads.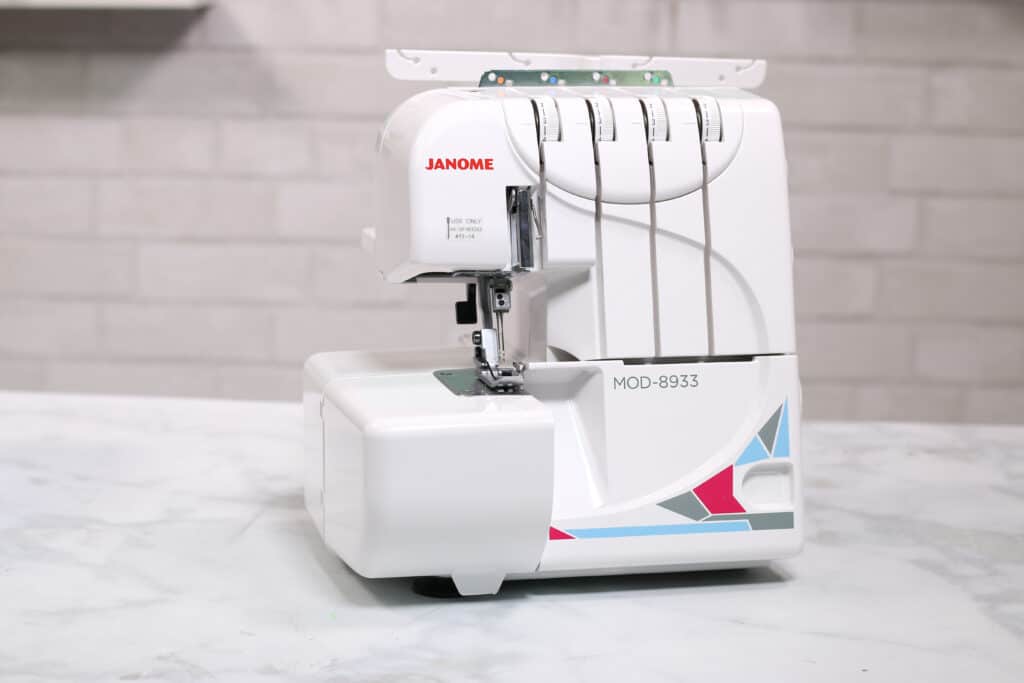 With a basic understanding of what a serger is, you may be left wondering if you need one. The short answer is maybe. It just depends on what you want to sew and what benefits the serger can add.
You might want to get a serger if you want to create professional finishes, easily sew with knits, save time, prevent your seams from unraveling, or create rolled hems.
Creating Professional Finishes
Sergers create professional finishes. With multiple threads wrapping around your fabric's edge, the serger creates a finished edge that not only looks good but also prevents the fabric from fraying.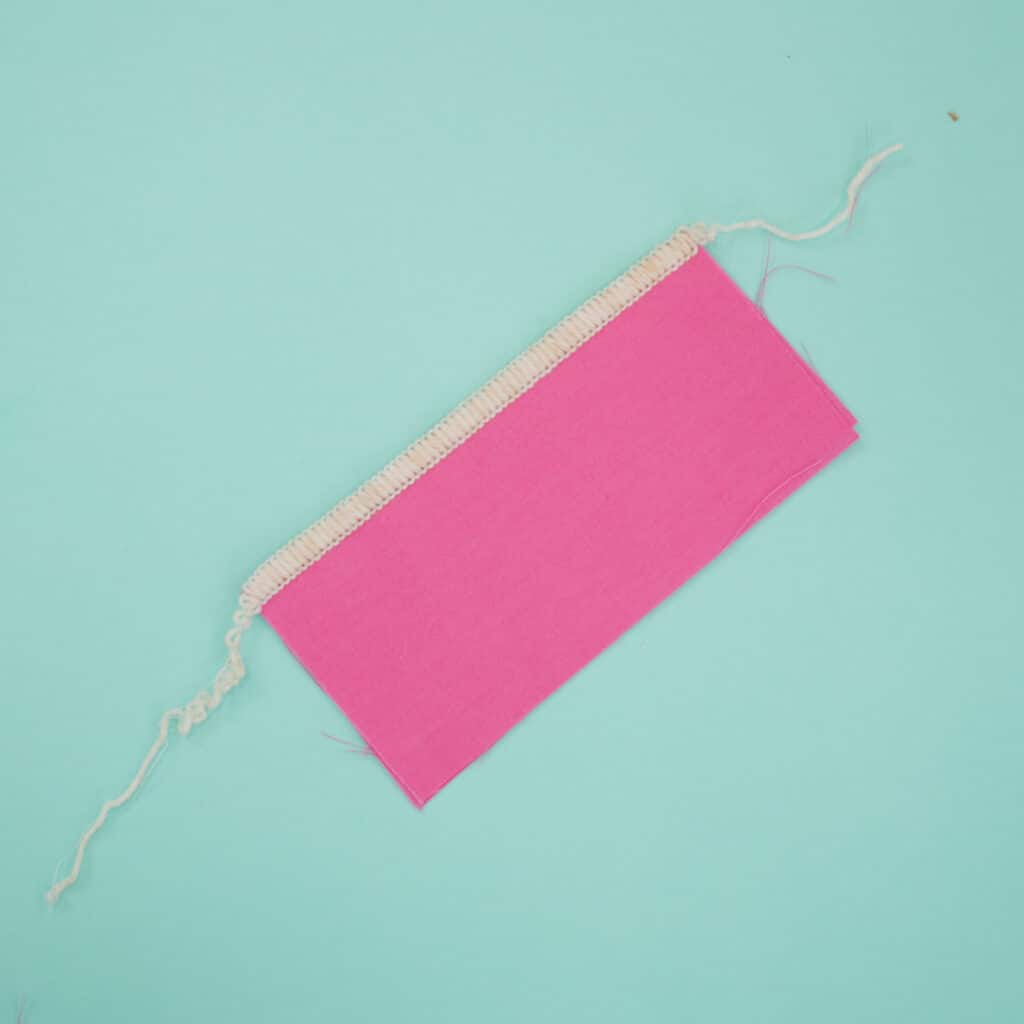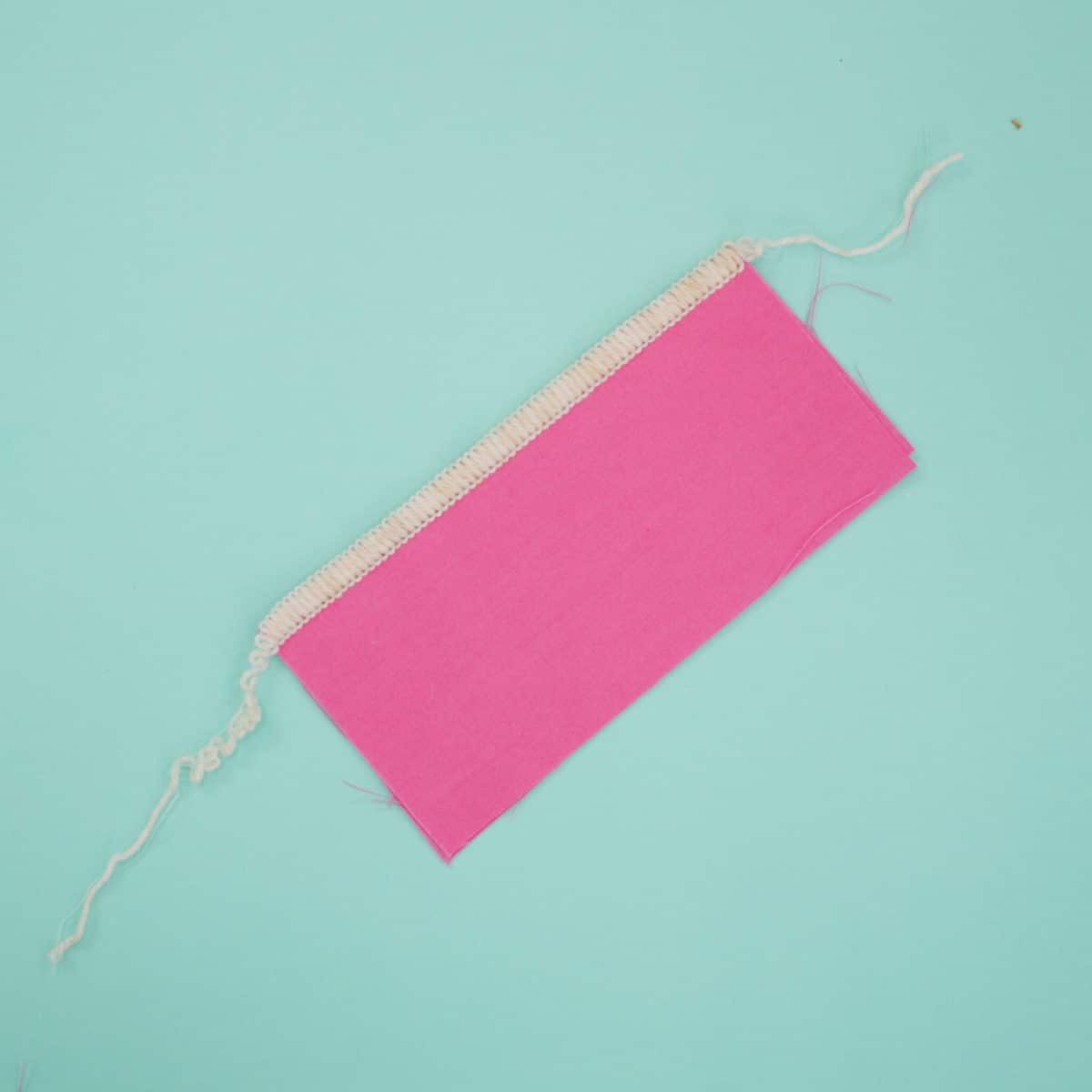 Sergers also feature a built-in knife trimmer to ensure your fabric's edge looks neat.
If you are creating clothes or crafts to sell, a serger is an absoluate must. I actually purchased my very first serger right before opening up my own children's clothing boutique! I knew I needed an easy way to elevate the quality of my seams and ensure my fabric didn't unravel.
Sewing with Knits
A serger makes sewing with knits so much easier. While you can sew using a zig-zag stitch and flexible thread, nothing compares to a serger stitch. Now, let me say that again, nothing compares to a serger!!
A serger stitch is much stronger, while also allowing some stretch for those knit projects. It's also much easier to sew knit fabric with a serger than it is with a sewing machine.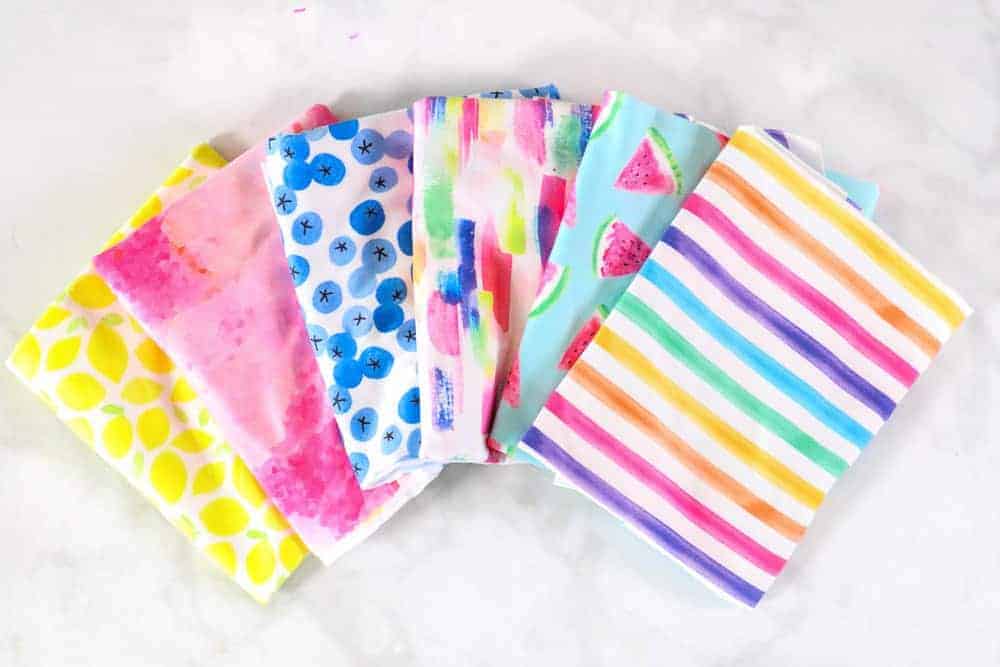 Saving Time
A serger sews and finishes the edge in one go. This makes creating projects so much easier and quicker. You can continue serging without having to go back and finish your seams or trim your seam allowance.
This means no more meticulously trimming your seam allowances, or using french seams or a zig-zag stitch to prevent your fabric from unrolling.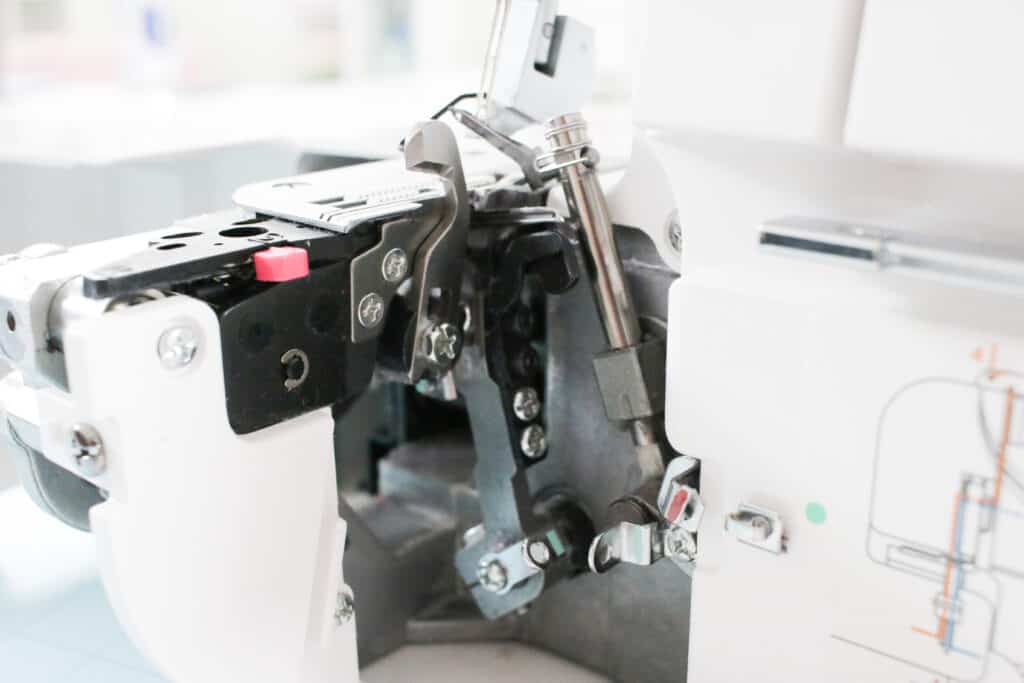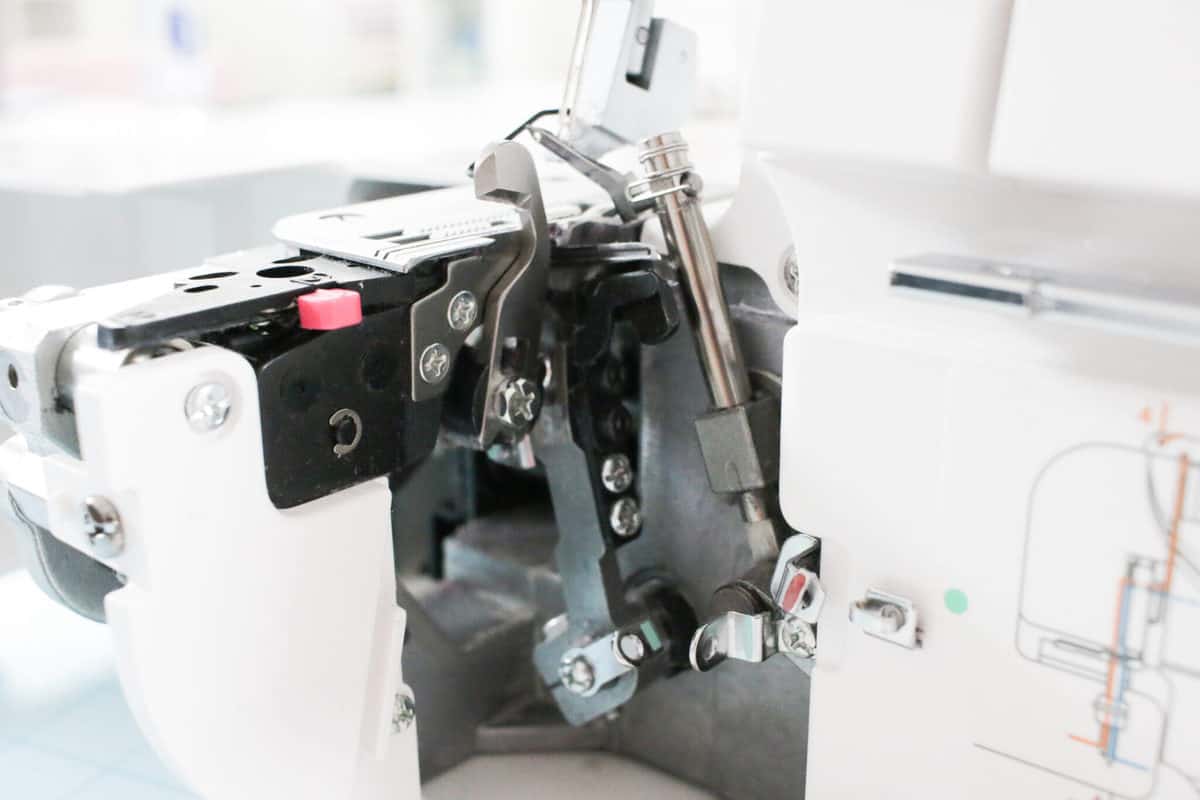 While there is still a place for the sewing machine, I love using my serger every chance I get.
Did I mention how quickly sergers sew? You'll be amazed at the speed of a serger in comparison to a sewing machine!
Rolled Hems
While a sewing machine can be a great substitute for a serger, there is one thing that a sewing machine can't do - create a rolled hem. Rolled hems are a perfect finish on dresses, skirts, scarfs, and so much more.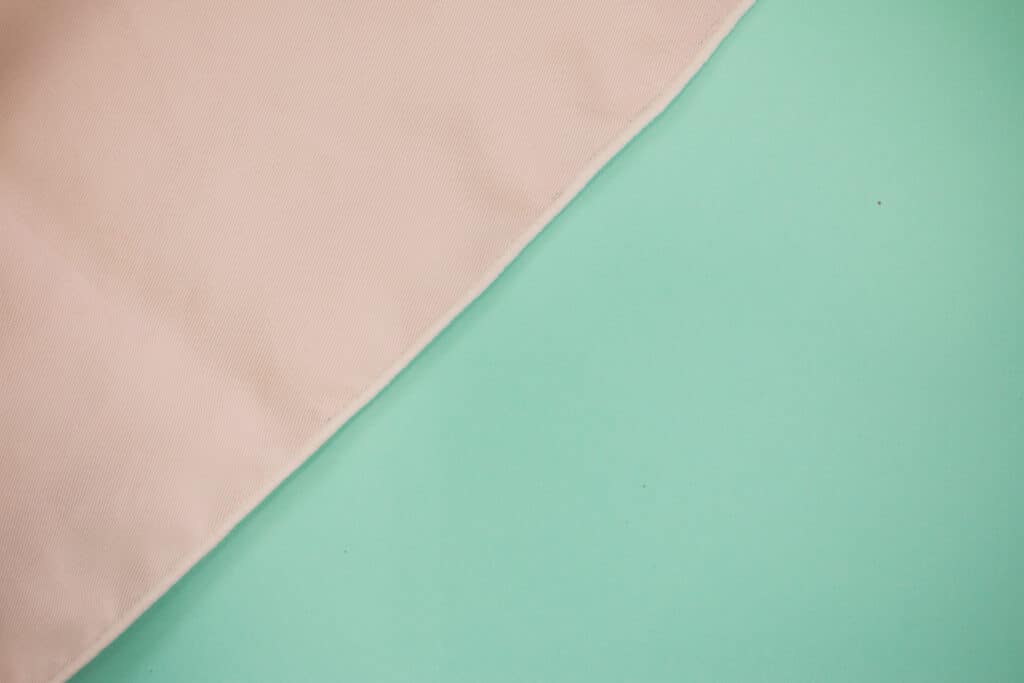 How is a Serger Different from a Sewing Machine?
A serger is similar to a sewing machine in that it sews fabric together or creates a hem. But, unlike a sewing machine, a serger creates a finished edge by wrapping threads around the edge of the fabric to prevent fraying.
For a more in-depth comparison between a serger and a sewing machine, check out my blog post HERE.
Should I Get a Serger?
A serger isn't for everyone, but a lot of people could benefit from the amazing capabilities a serger has to offer.
I recommend getting a serger if you want to take your sewing projects to the next level, save time, or even if you just want to learn a new skill.
If you're trying to decide which serger to get, be sure to check out my review of the Brother 1034D Serger Machine HERE.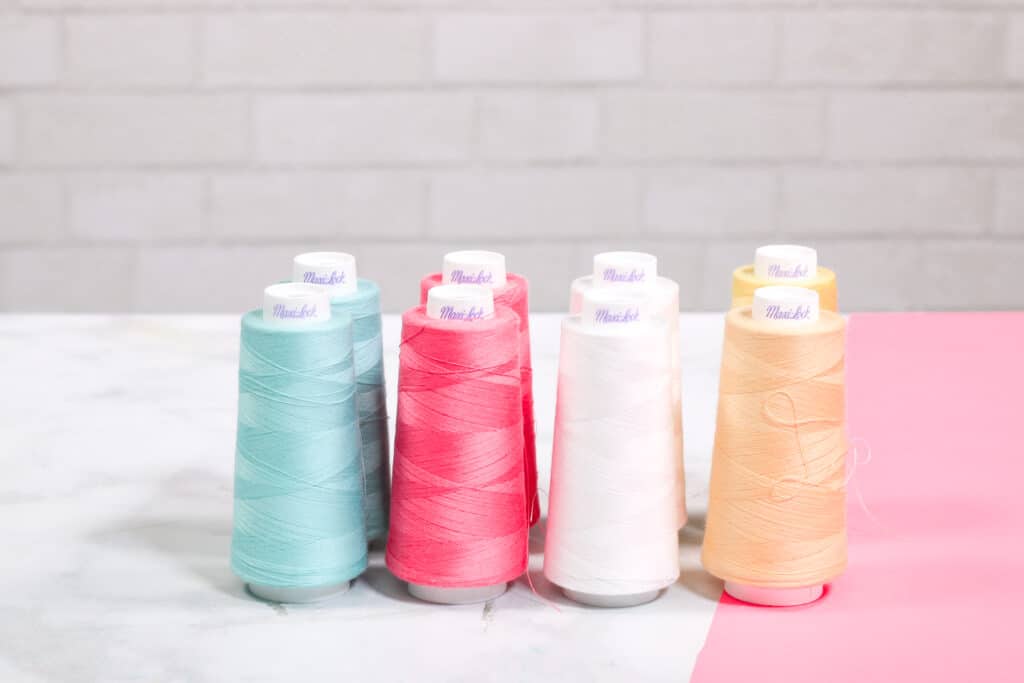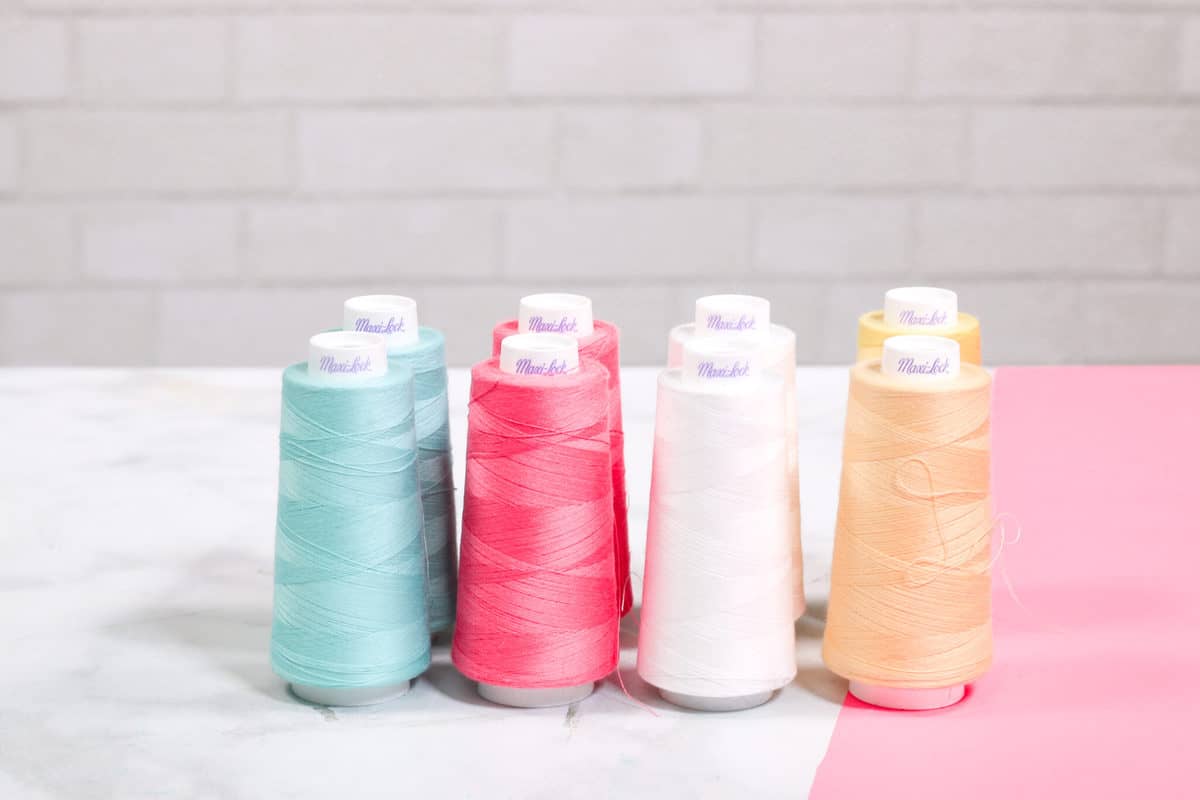 If you are a beginner who does not already have a sewing machine, I recommend starting out there. Be sure to check out my sewing course, Ready, Set, Sew!. In this course, I walk you through everything you need to know about using your sewing machine.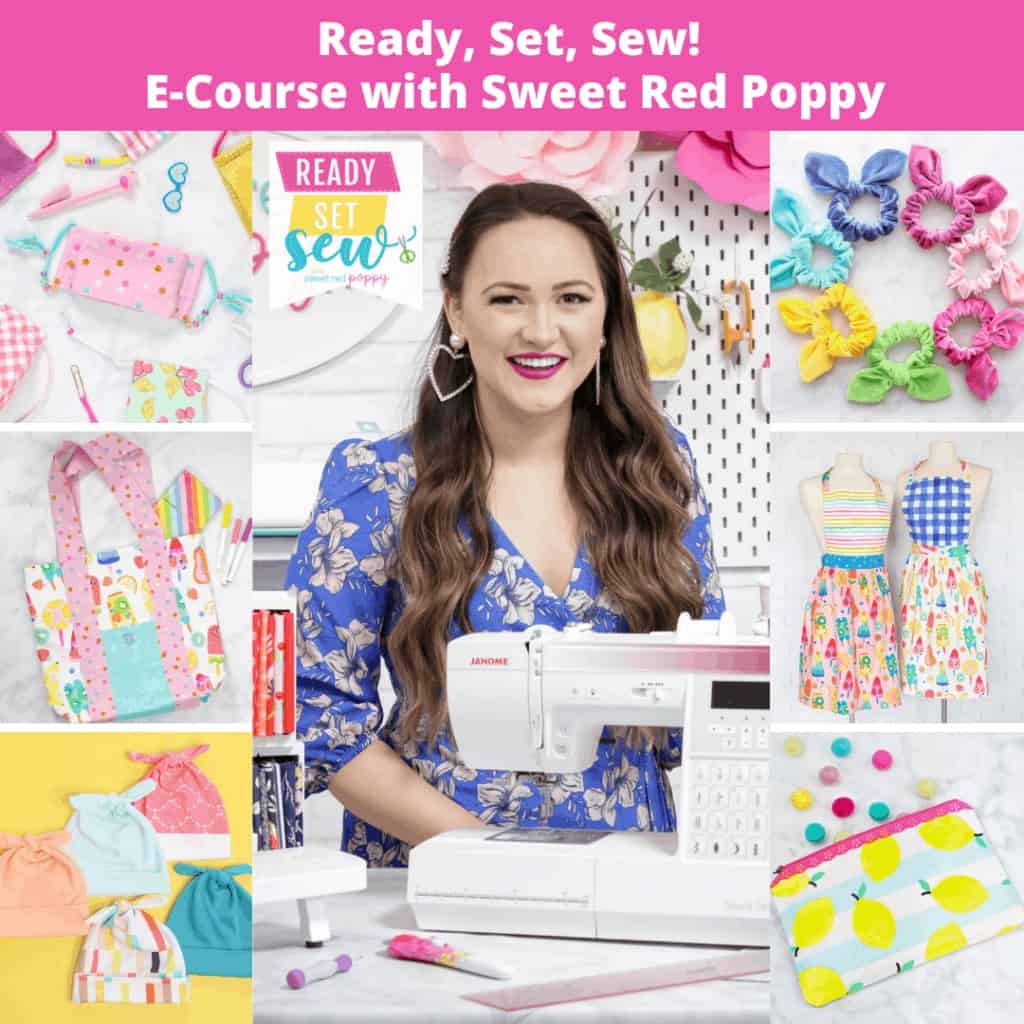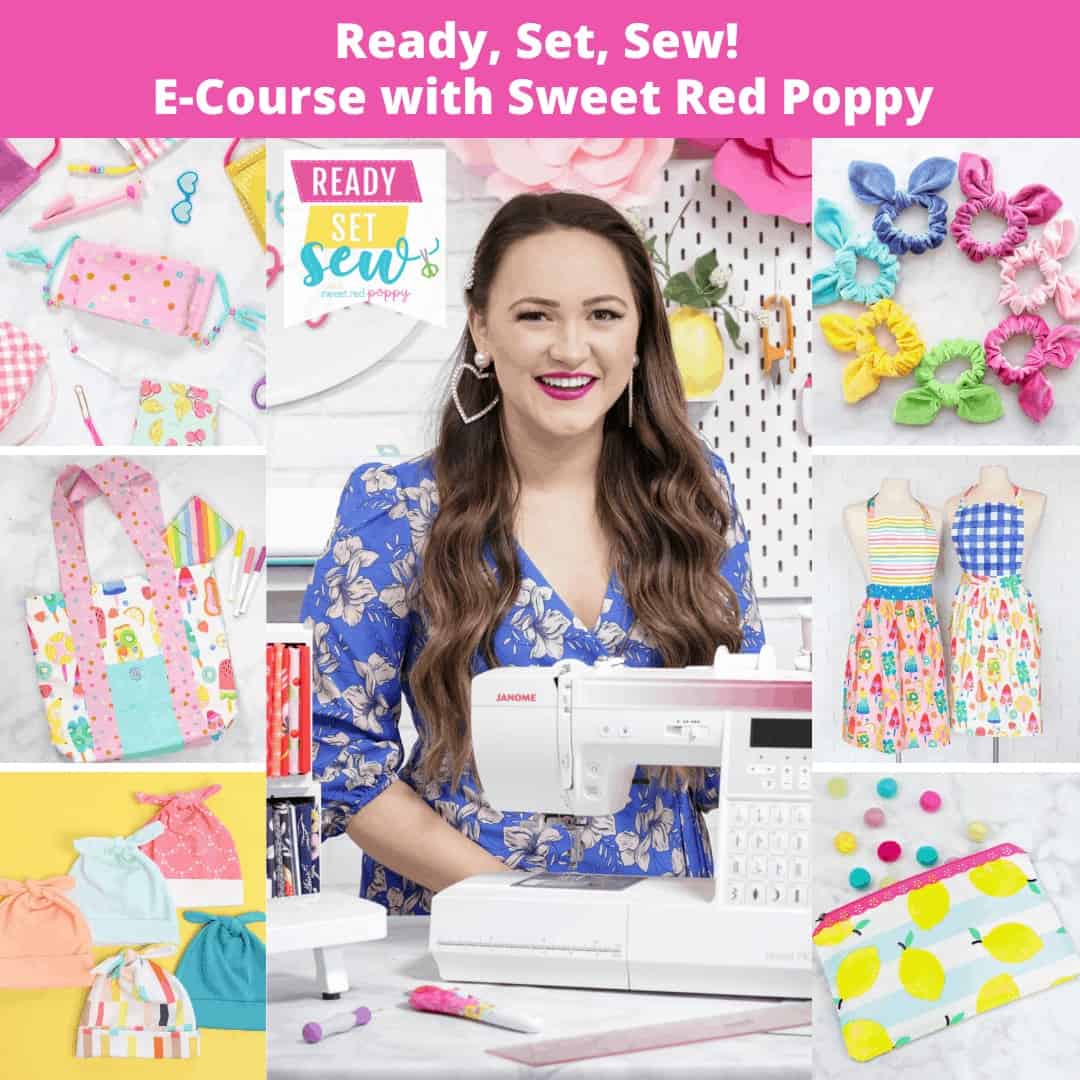 How To Use a Serger
If you want to get a serger, but don't know where to start, be sure to check out my serger course: Ready, Set, Sew! Serger Edition. (COMING SOON) In this course, I teach you all of my tips and tricks to feel confident using your serger. Click HERE to find out more and get notified as soon as it goes live!
Let me know in the comments below. What is holding you back from getting a serger? What do you struggle with when it comes to using your serger or sewing machine?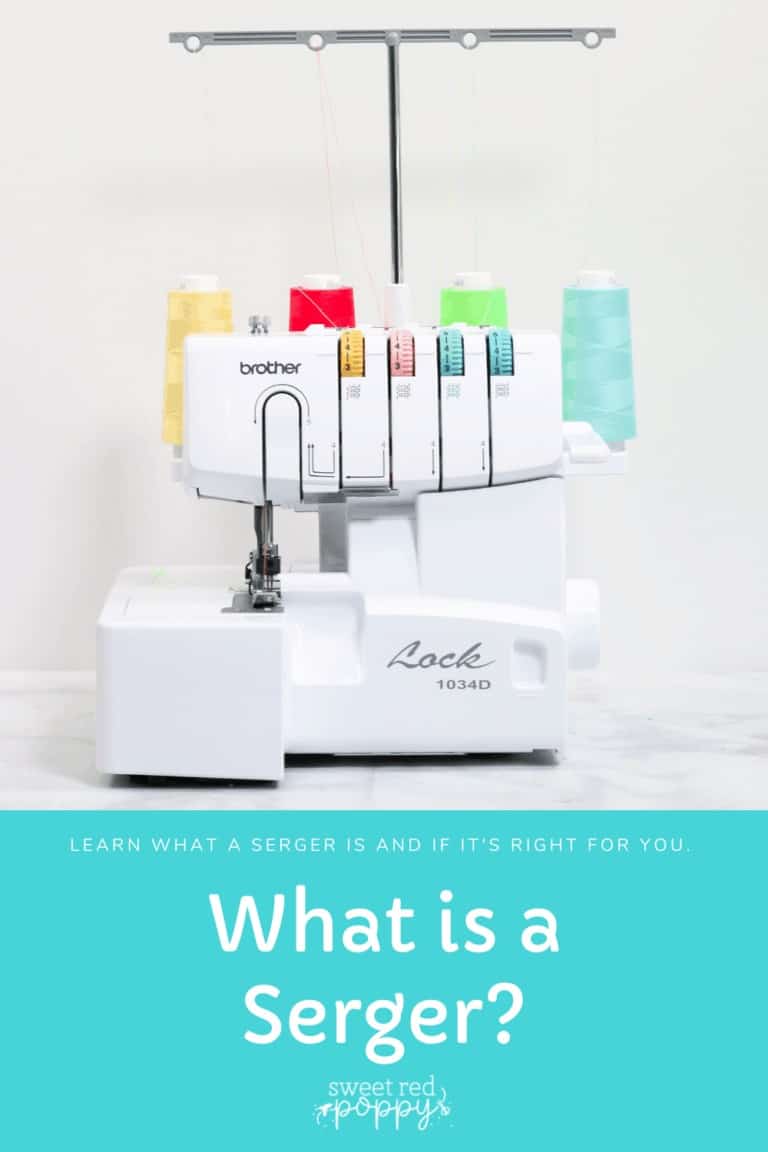 Do you have any other questions about sergers that weren't answered in this "What is a Serger" post? Let me know in a comment below!