Brother 1034d Serger Review, Pros & Cons Plus My Personal Opinion on if This Machine Is Worth It or Not.
After trying out multiple brands and models of sergers, I've decided to share one of my favorites with you!
When I was looking to buy my first serger I didn't know where to begin. I did my own research online, but could not decide which serger was right for me. After trying out multiple sergers over the years, I've come to find a few that I love.
If you don't know what a serger is, be sure to check out my post HERE where I go over everything you need to know about a serger and why you should get one!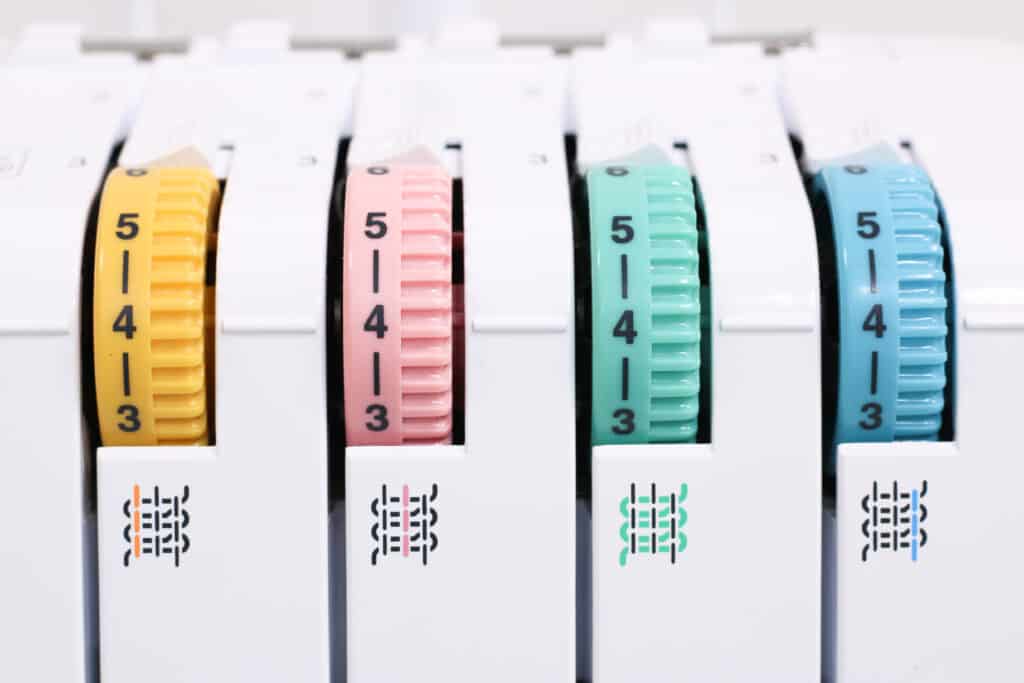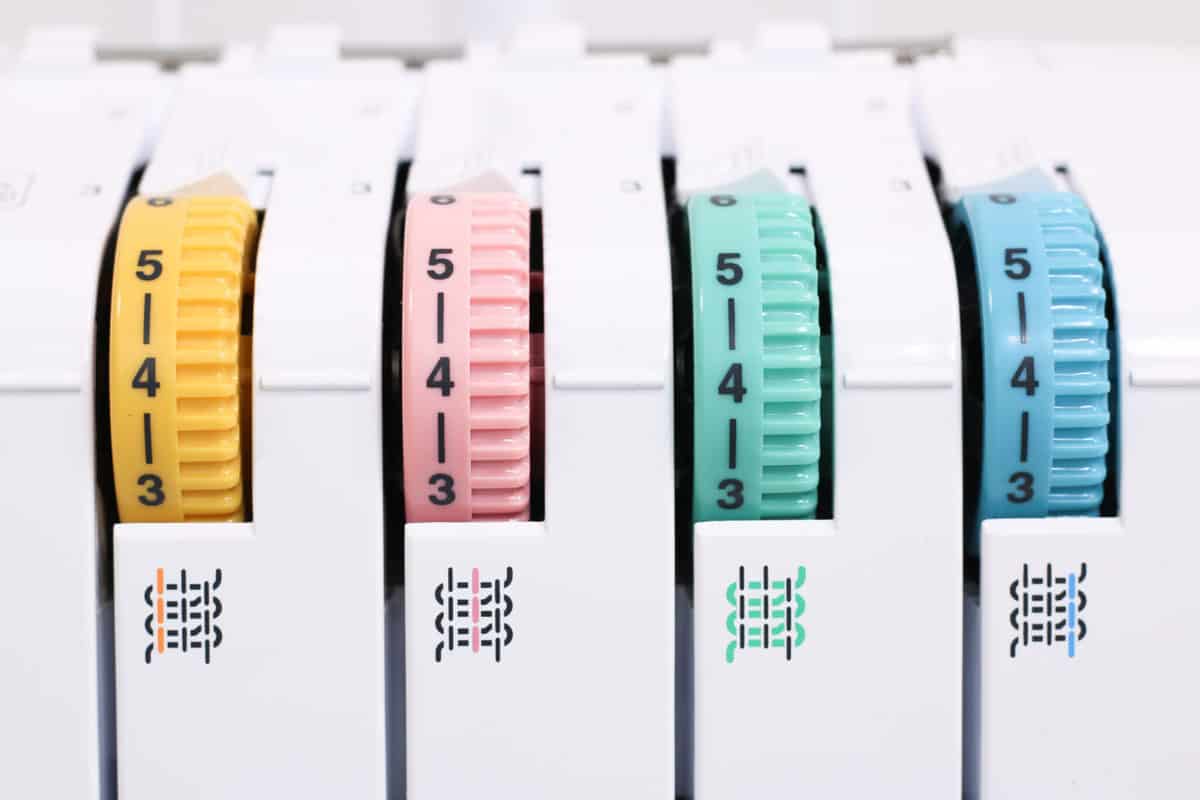 Brother 1034D Serger- The Best for Beginners
The Brother 1034D is in my top favorite sergers, in fact, it's the one I recommend most of my readers get.
If you are new to serging, the Brother 1034D offers many features that are perfect for a beginner.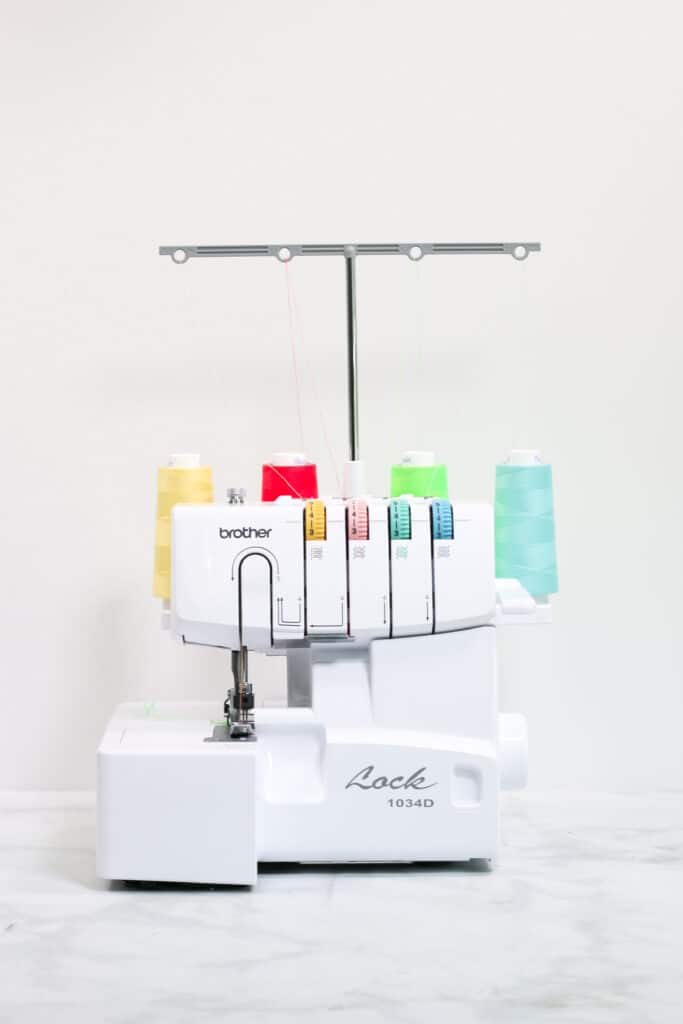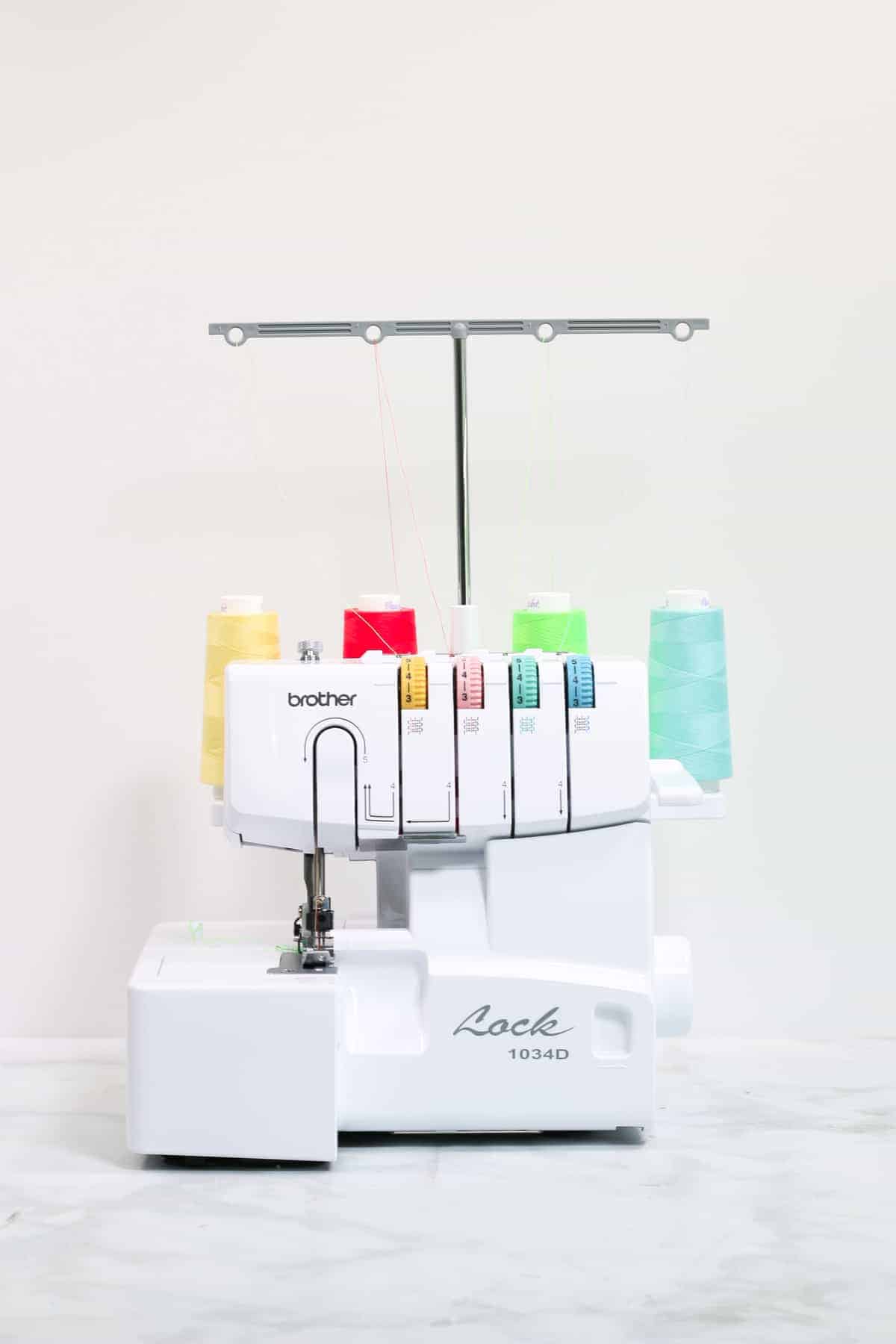 Affordability
One of the best things about this machine is its incredibly affordable price point. As one of the most inexpensive sergers on the market, you really get a great machine for your money.
Easy to Use
The Brother 1034D is easy to use, even for beginners. If you're like most sewists, you're probably nervous about using a serger because it looks complicated. Let's face it - no one wants to waste time and money on something that is going to take forever to learn.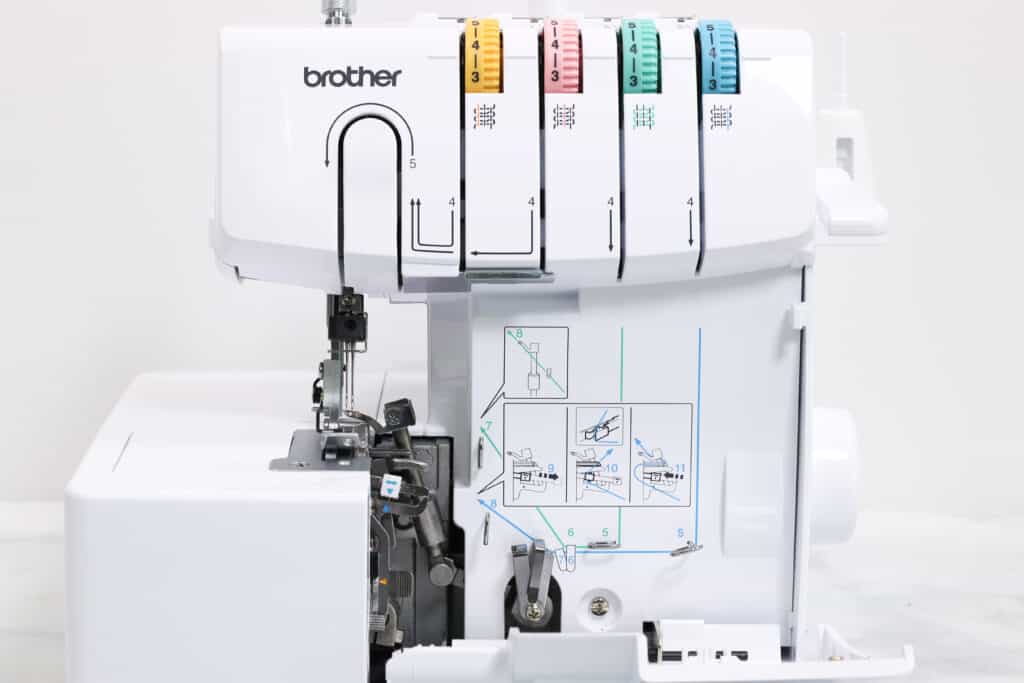 Unlike other sergers on the market, the 1034D is incredibly easy to thread and even easier to use. The machine features a color-coded guide to help you easily and quickly thread your machine.
Included Accessories
Another perk that the Brother 1034D offers is the accessories it comes with. While every serger varies on what it comes with, the Brother 1034D comes with some of the most accessories I've seen with a serger.
Currently, the Brother 1034D comes with a needle set, tweezers, cleaning brush, 4 spool nets, soft protective cover, trim trap, hex wrench, and three presser feet (standard, gathering, blind hem).
Brother 1034D Pros
Easy-to-Use
Color-Coded Threading Guides
3-4 Threads
Multiple Built-In Stitch Functions
Affordability
Excellent Customer Support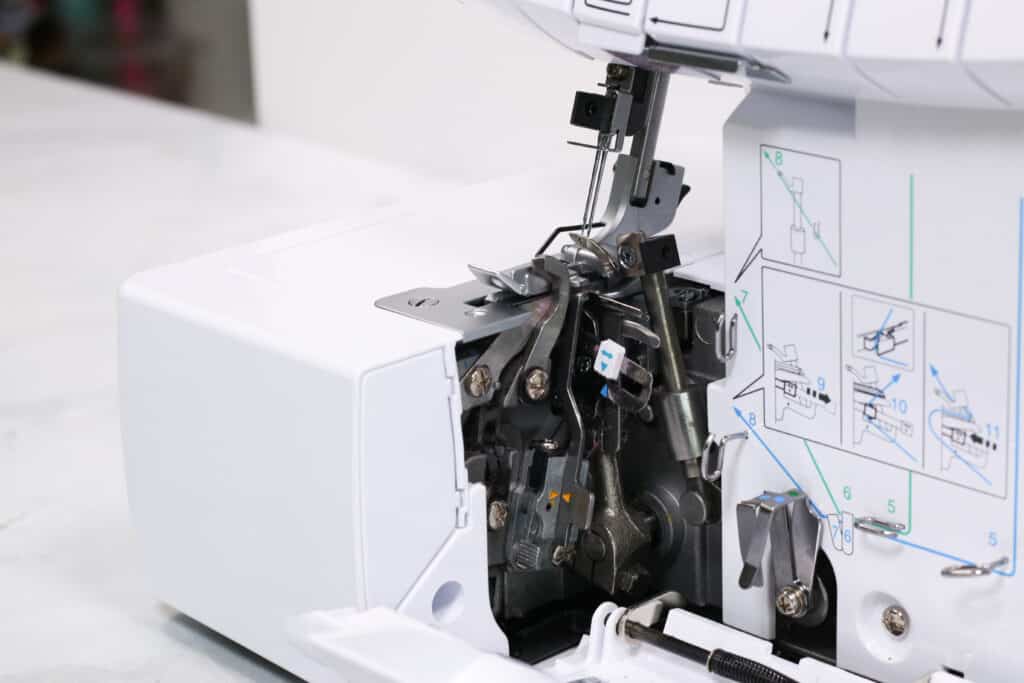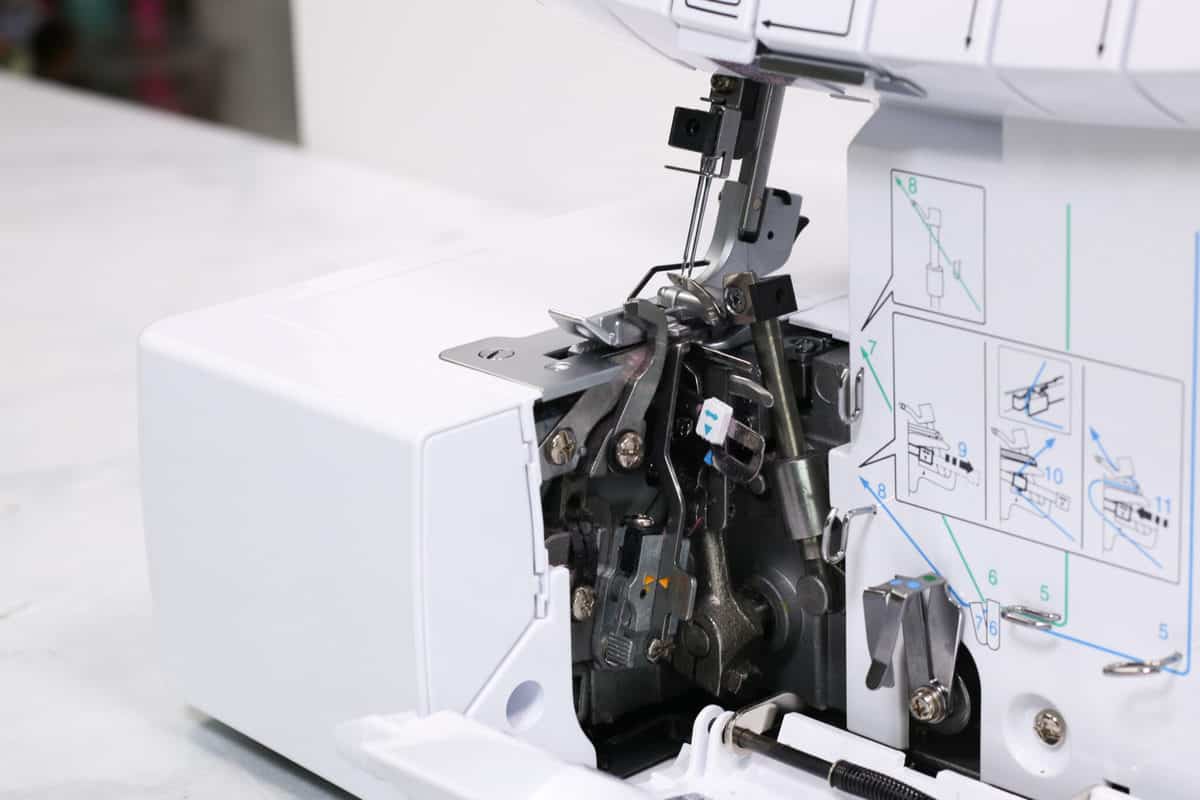 Brother 1034D Cons
Rolled Hem Only Works Well on Certain Fabrics
Poor Quality Instructional Videos
Controls are Positioned on the Left (Most Sergers are on the Right)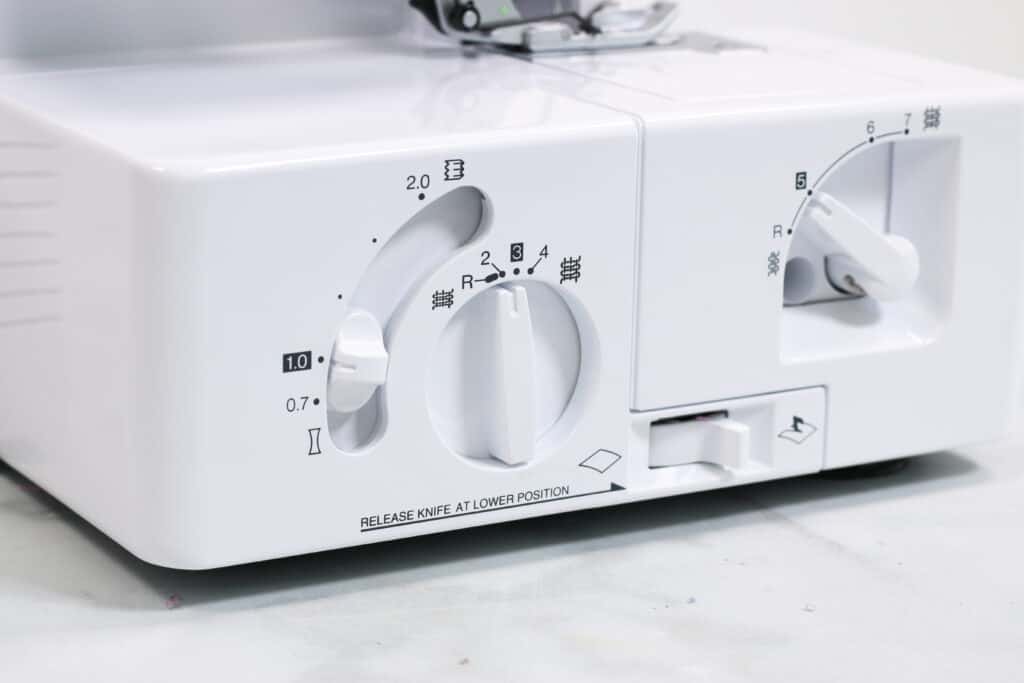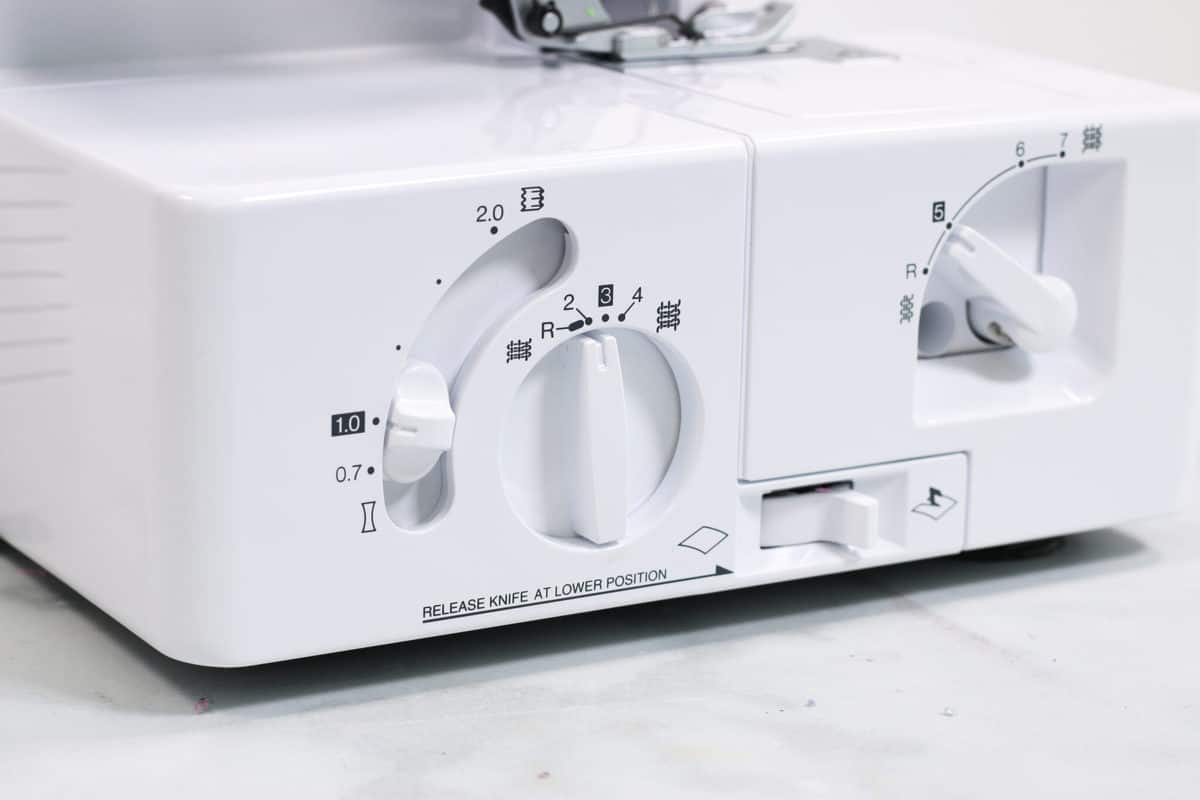 Brother 1034D Specs
Speed: 1300 stitches per minute
Needles: 2
Threads: 3-4
Stitch Length: 2.0-4.0
Differential Feed Ratio: 0.7-2.0mm
Cutting Width: 3.0-7.0
Power Source: Treadle Power
Weight 16.4 pounds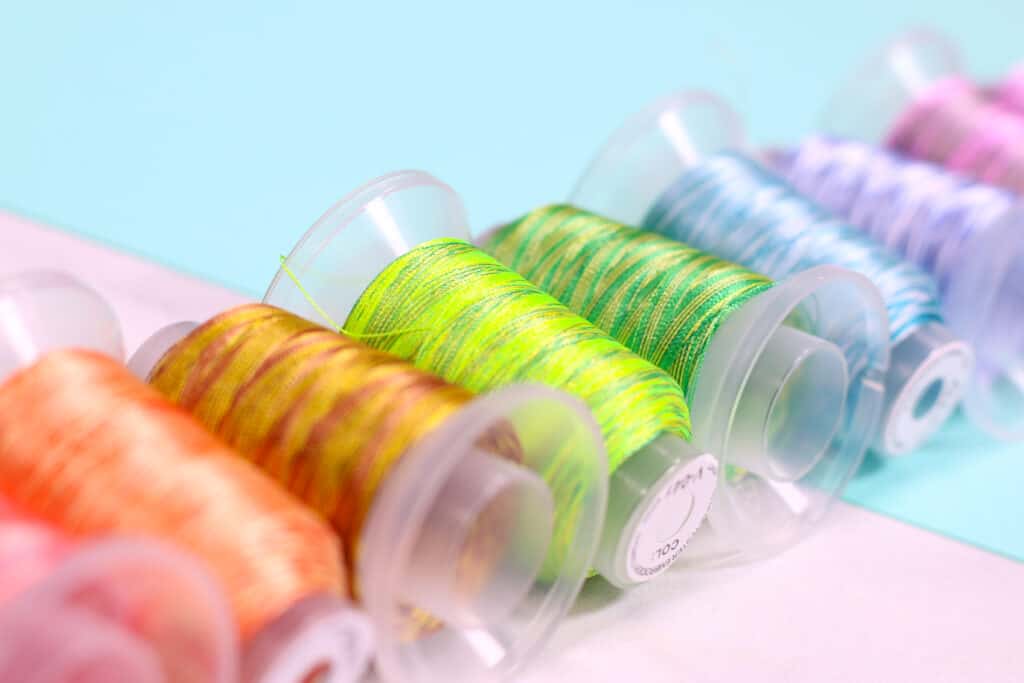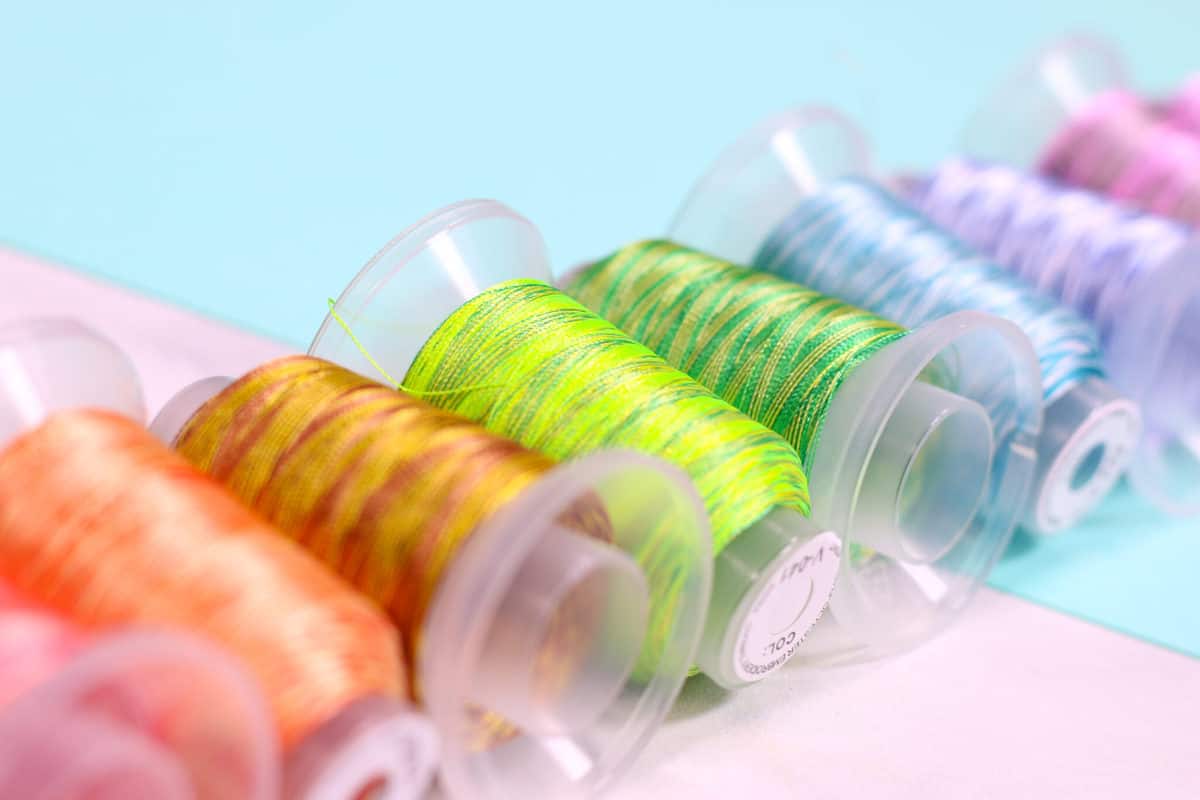 Should I Get the Brother 1034D Serger?
If you are looking for a great beginner serger on a budget, then the Brother 1034D is for you! It has advanced features that allow you to learn and progress as you learn the serger. For the average user, this machine is perfect!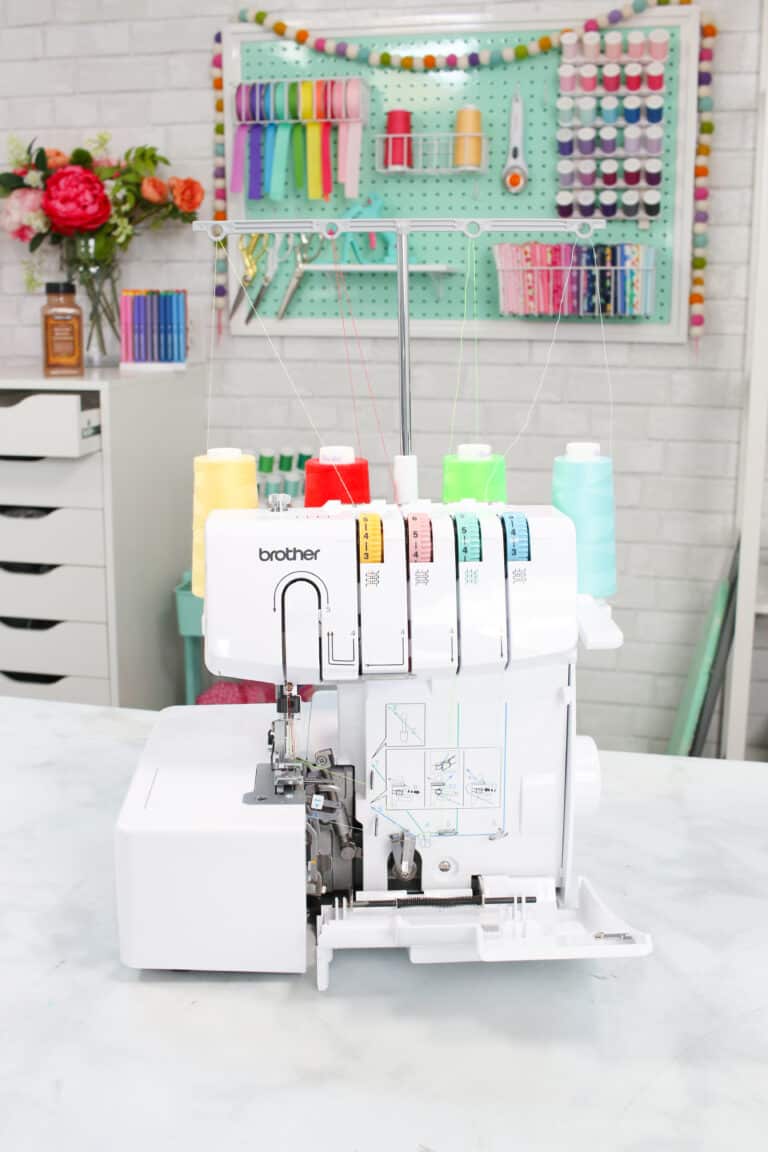 How Do I Use a Serger?
If you just bought a serger and don't know where to begin, don't worry. I'm creating an entire serger course to teach you everything you need to know about your serger and how to use it. In my course, I'll walk you through how to thread your machine, stitch 5 different stitches, adjust your machine settings to work with different fabrics, create 5 different projects, and more!
To learn more about my course, Ready, Set, Sew! Serger Edition, and get notified when it goes live, click HERE!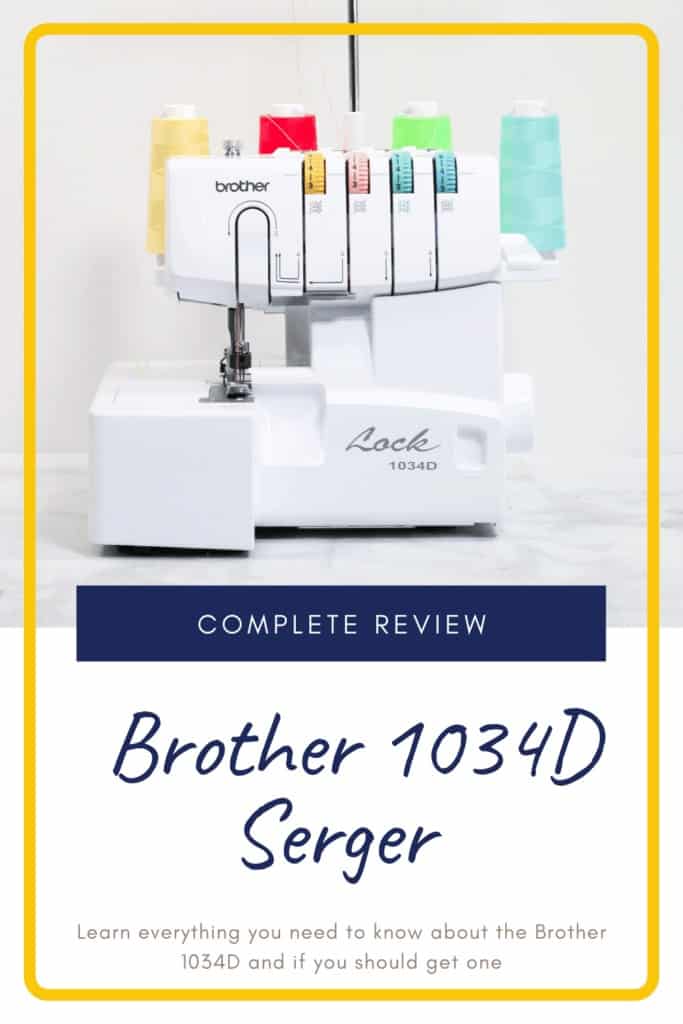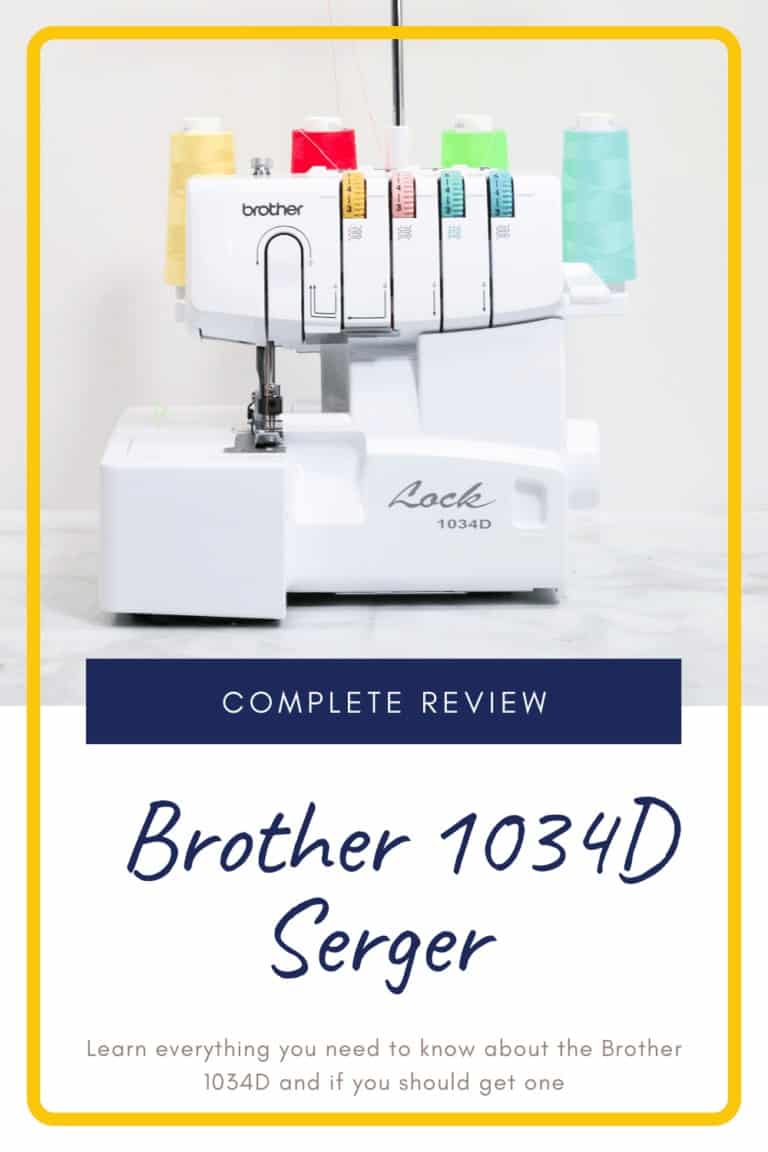 Have you ever used a Brother 1034D serger? Let me know in a comment below!