Learn How to Make A Valentine's Day DIY "BE MINE" Bunting Banner and Felt Ball Garland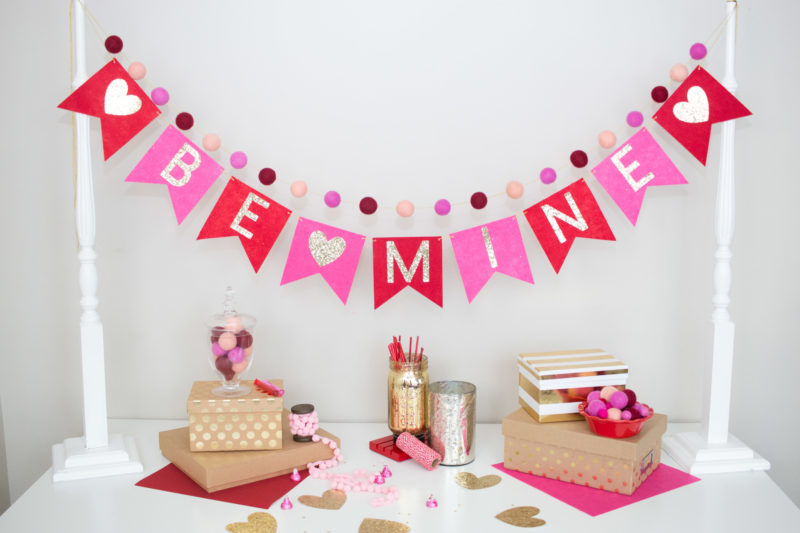 I love decorating for Valentine's Day! Red just so happens to be my favorite color so it's a pretty natural fit for me! This year I wanted to make a fun Valentine's Day banner that was bright and cheerful.
The combination of red and hot pink has always been one of my favorites, but when I added in a little bit of gold glitter it really took it up another notch!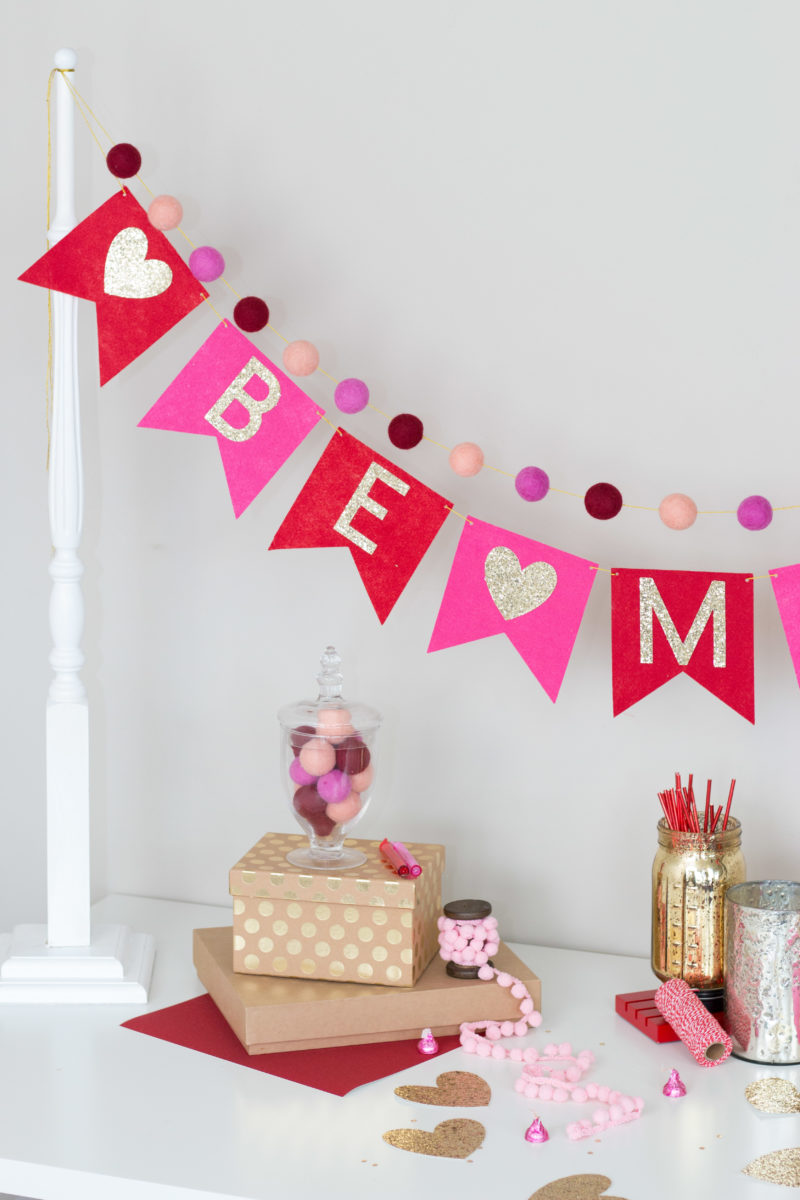 This banner is super easy to make and you can reuse it year after year! How fun would it be to make these banners at a girls craft night? I want to plan one with my friends and teach them all how to make this Valentine's bunting banner!
To speed up the process of this banner I used my Cricut machine to cut out all of the pieces, but if you don't have a cutting machine you could definitely cut this by hand!
The banner pieces are 6 inches tall by 5.5 inches wide. The middle triangle that has been cut out is three inches tall.
Supplies
(Click on each item to be taken to the store I purchased it from)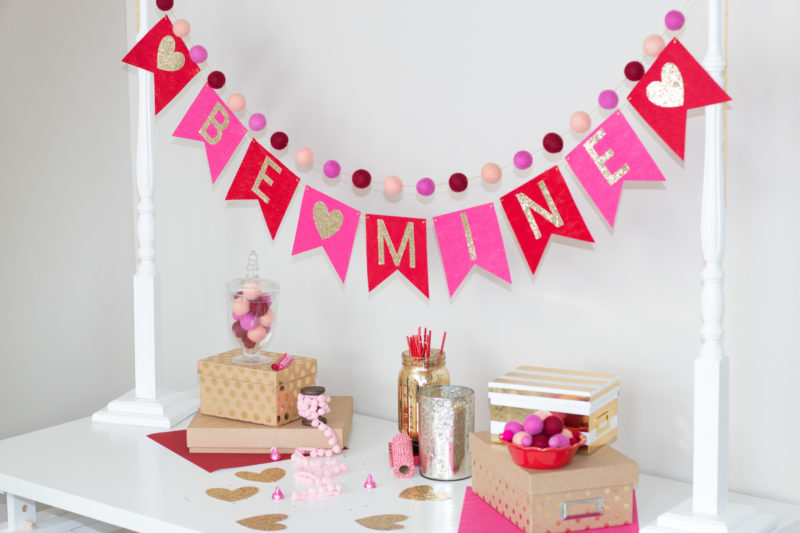 Load a mat with red and then pink felt and cut out the banner pieces.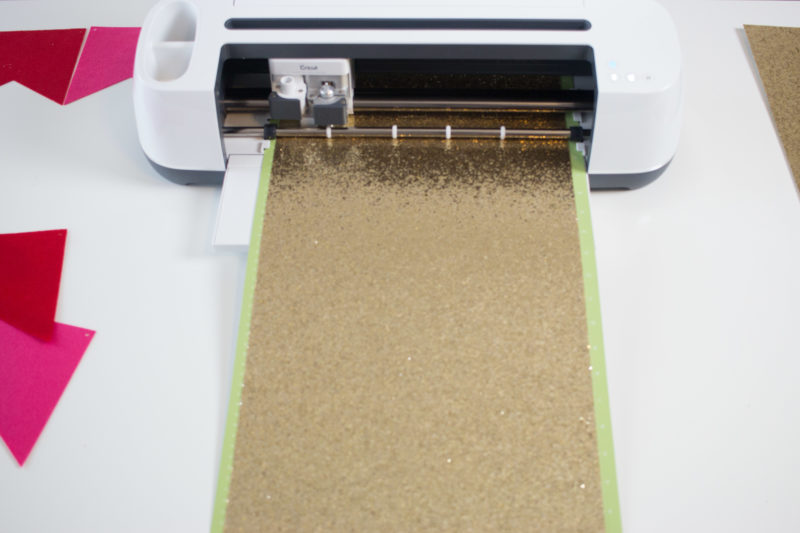 Load the next mat with glitter cardstock and cut out the letters and hearts.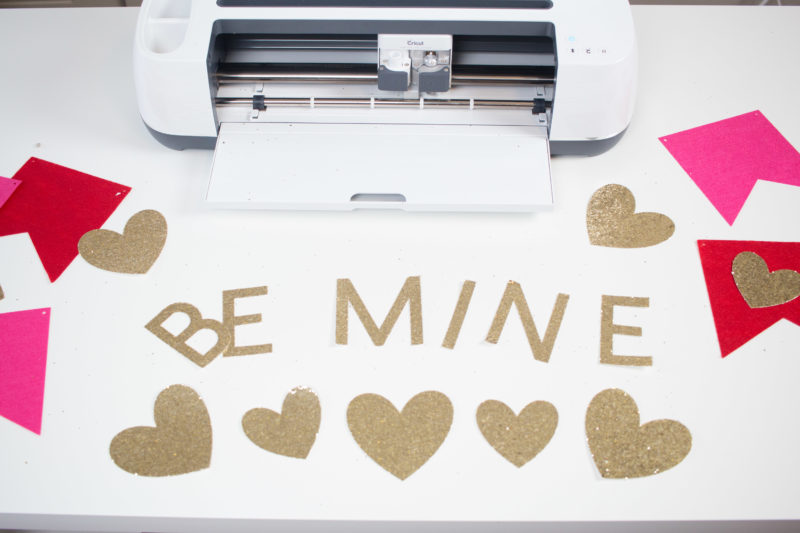 Lay out the banner pieces in order and assign each piece to a letter or a heart.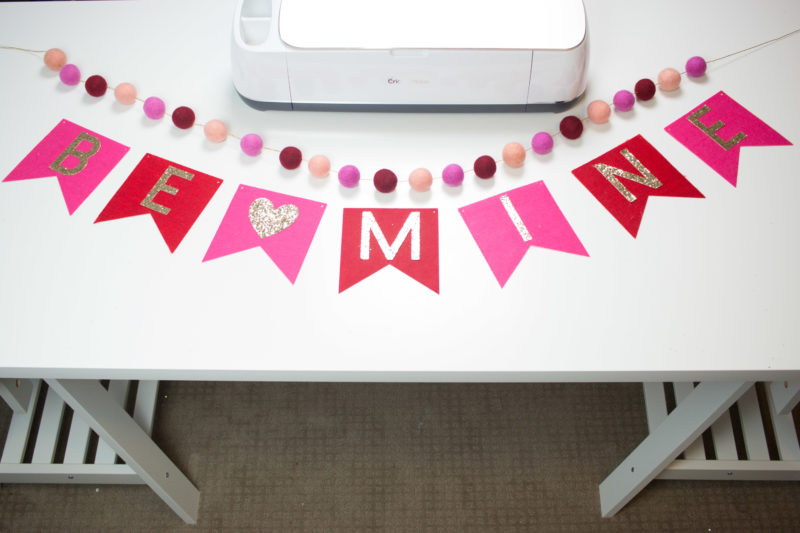 Use a hot glue gun to glue each piece to the center of the banner.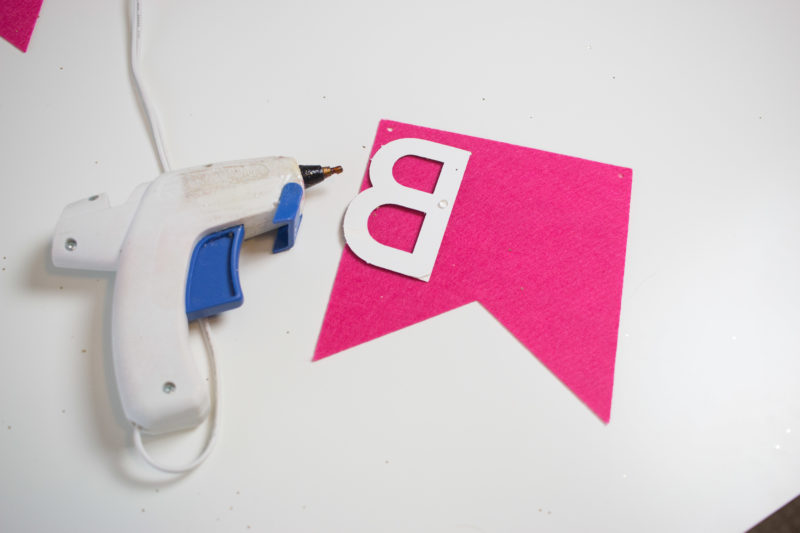 Thread a needle with gold embroidery floss and thread each of the banner pieces. Start by guiding the needle through the hole from the front around the back and out the other side.
Thread the second piece of embroidery floss and poke a hole through each felt pom pom ball.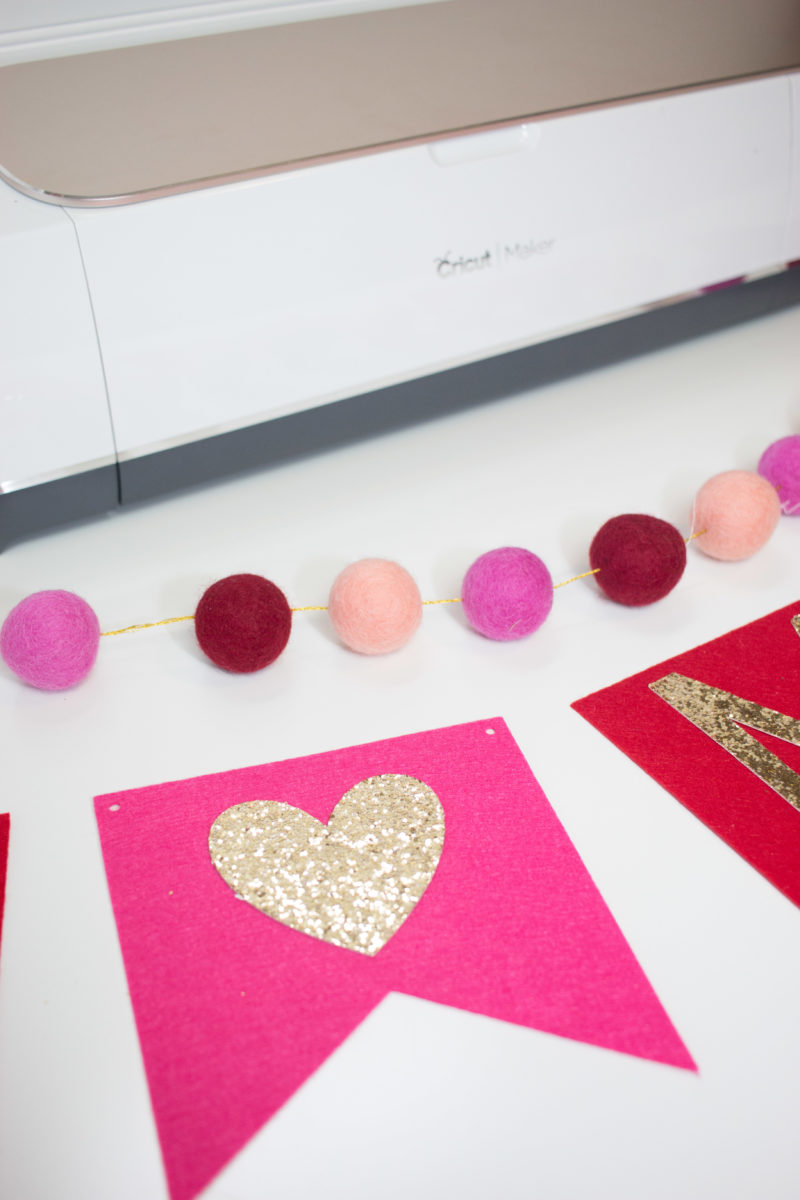 Arrange the balls in a pretty pattern.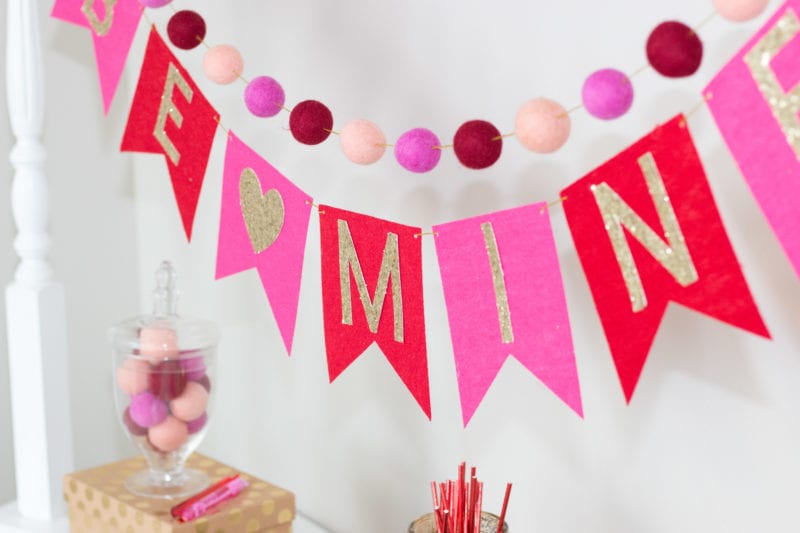 I can't wait to see what you make with this tutorial!!
If you want even more Valentine's Day inspiration click
here!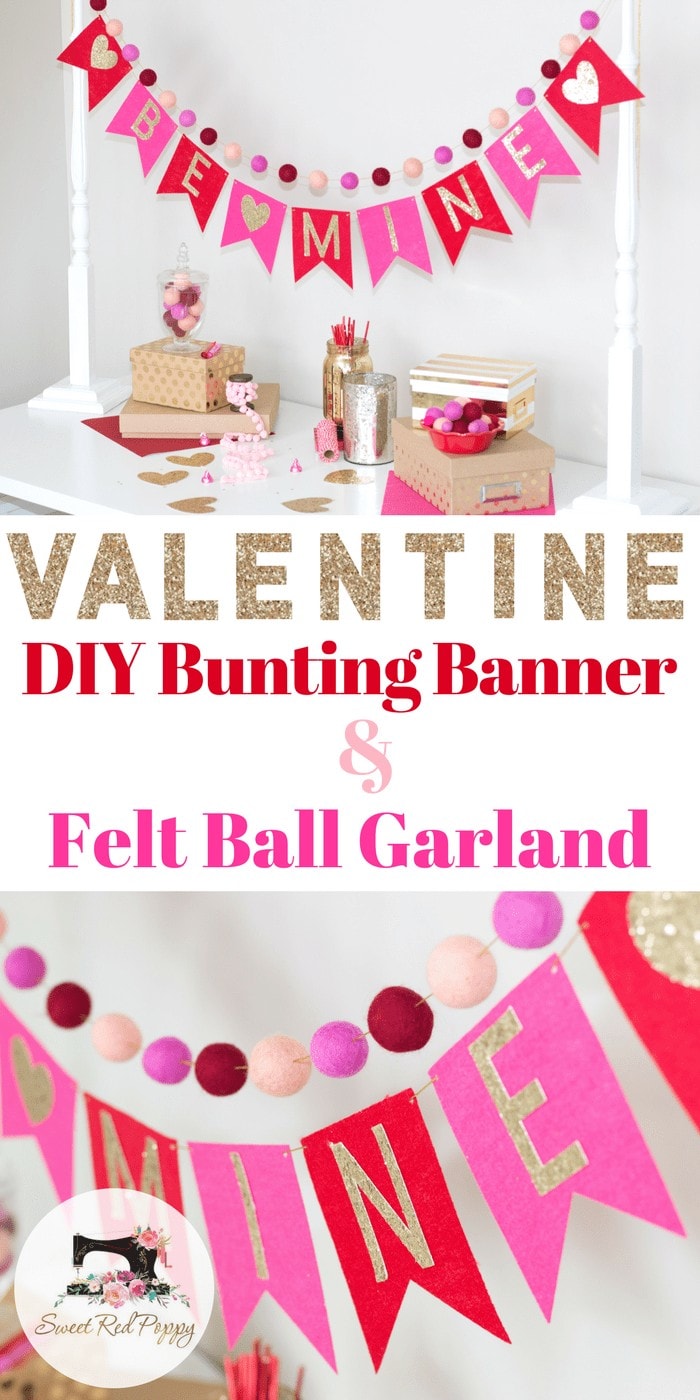 Check out more of my posts here:
The Brand New Cricut Maker Cutting Machine
Valentine's Day Envelope Chair Backer Tutorial American Greeting
SaveSave
SaveSave