Learn how to make these Adorable Easy-to-make Valentine's Day Chocolate Oreo Cookie Pops with Video tutorial!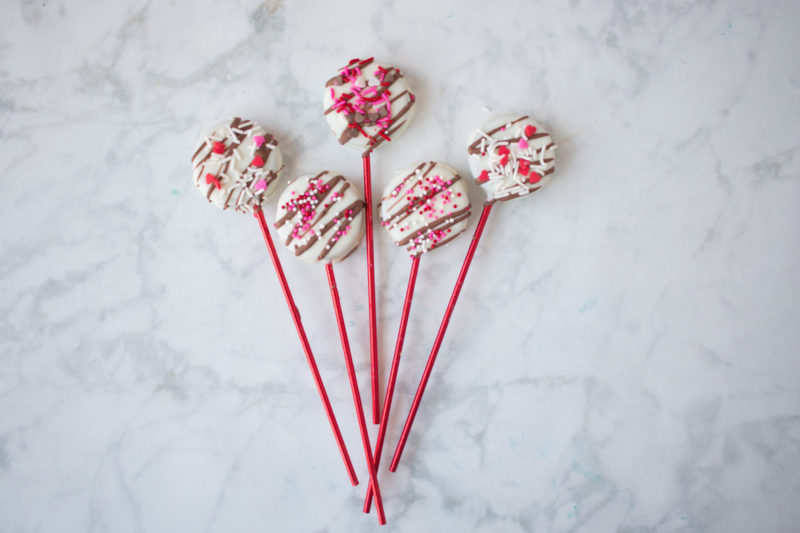 I needed a super simple Valentine's idea this year that my 3 & 4 year old could help me with. So we headed to the store for some inspiration and what we found was a pack of double-stuffed Oreo cookies. I could hardly say no to them, so into the basket they went! My kids were overjoyed, to say the least. I can't eat gluten and because of that, we don't have a lot of "treats" that come into our house.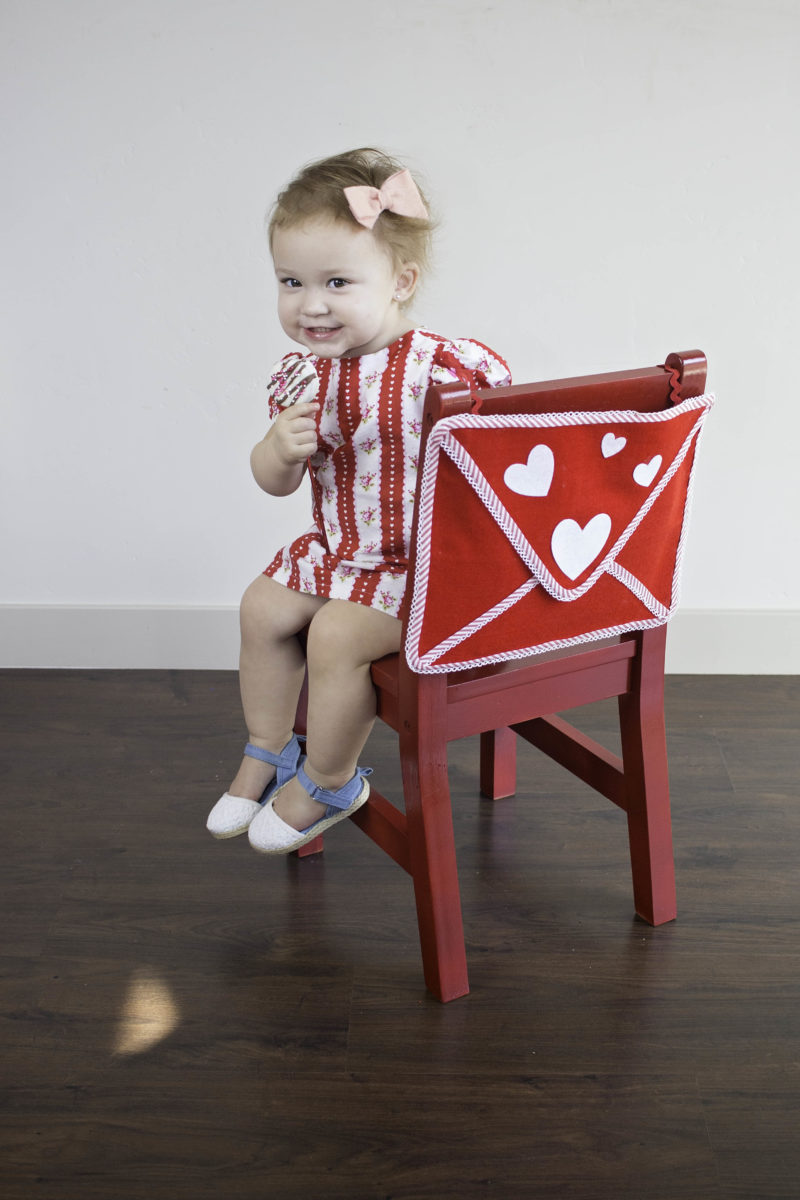 Isn't she adorable? Let's just say she ate more than her fair share of cookie pops!! She may have climbed up a chair, onto the trashcan and then onto the counter while I was in the other room to get herself some more "cooookies".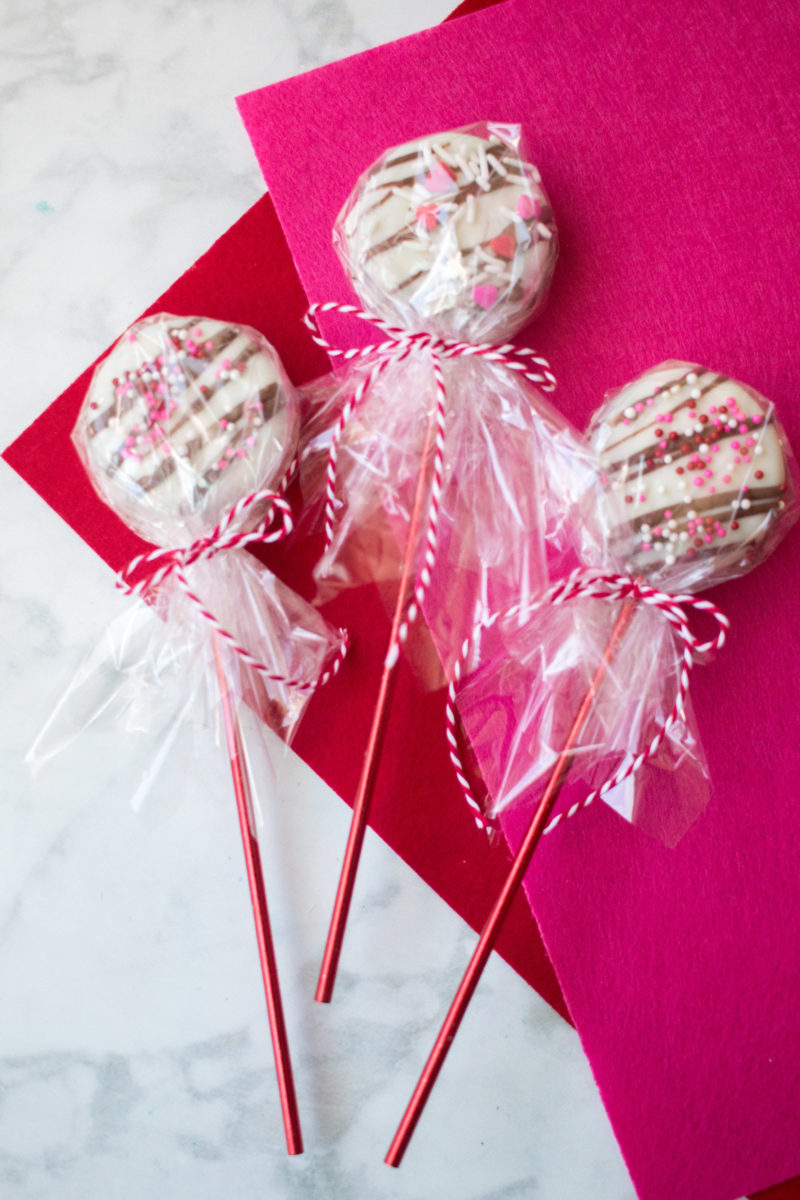 We came up with a fun idea to put a lollipop stick in the middle of the oreo to create an oreo pop! Dip it in some melted chocolate, drizzle it with even more chocolate, coat it with a layer of sprinkles and it's done! Easy peasy!
Supplies
(Click on each item below to order online)
Double Stuff Oreos
Valentine's day Chocolate Oreo Cookie Pops Tutorial
Instead of taking a million photos I decided to make a video instead so you could watch the whole process!
Start by heating up your chocolate melting wafers. Be careful not to burn them! Heat them in 330-second increments and stir in between.
Open the oreo cookie (make sure you get the double stuffed) and place the lollipop stick in the middle. Gently slide the stuffing to the side so the stick lays flat. Then put the oreo back together.
With a large spoon pour chocolate over the oreo while slowly rotating the lollipop stick.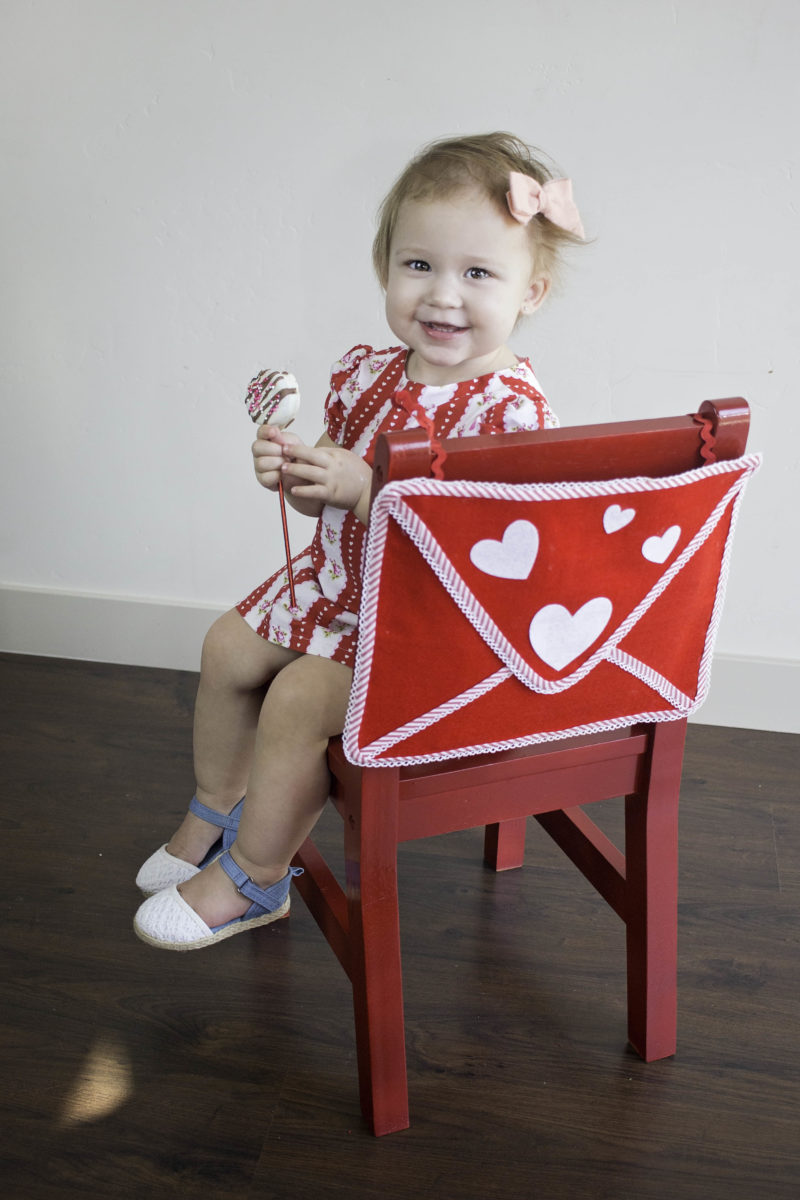 Give it a gentle spin to get rid of any excess chocolate and lay the pop on parchment paper to cool.
Drizzle the oreo pops with a contrasting color of chocolate and before the chocolate hardens add some fun colored sprinkles.
Allow the pops to dry completely.
Cut a small square out of cellophane to wrap the Oreo pop.
Place the Pop in the very middle and bring the top down and tie a ribbon around the base of the pop.
Now you have some adorable Valentine's Day Oreo Pops!
Don't want to forget about these adorable Oreo Cookie Pops? Save this project for later! Click here to save this project on Pinterest.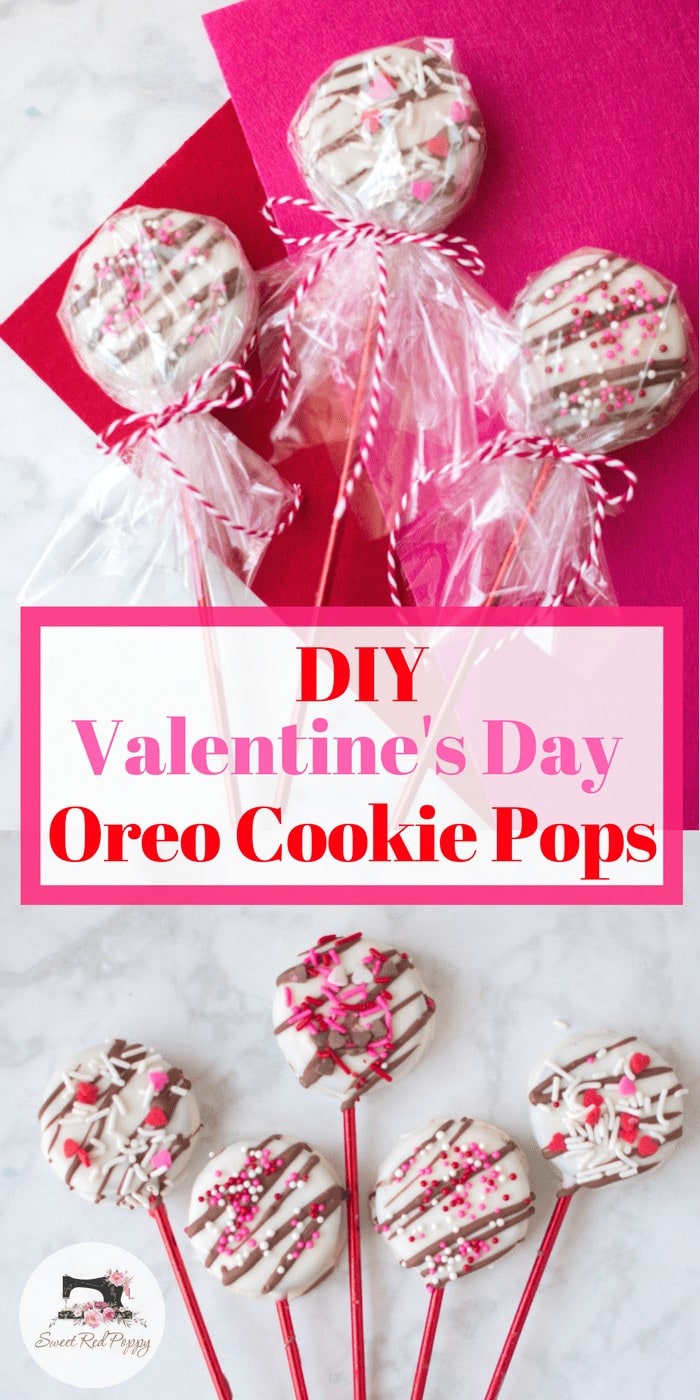 SaveSave
SaveSave