DIY Tassel Scarf Sewing Tutorial
You might recognize this gorgeous floral Spoonflower print from my velvet pleated skirt post. When I ordered the velvet for my skirt I couldn't resist ordering this design in a chiffon fabric as well. The colors are crisp and bright and the fabric has a lovely drape to it!
After finding some beautiful DMC embroidery floss on my last trip to Joann I couldn't help but pair it with this fabric and so this tasseled scarf was born! It's a very simple DIY but oh so worth it!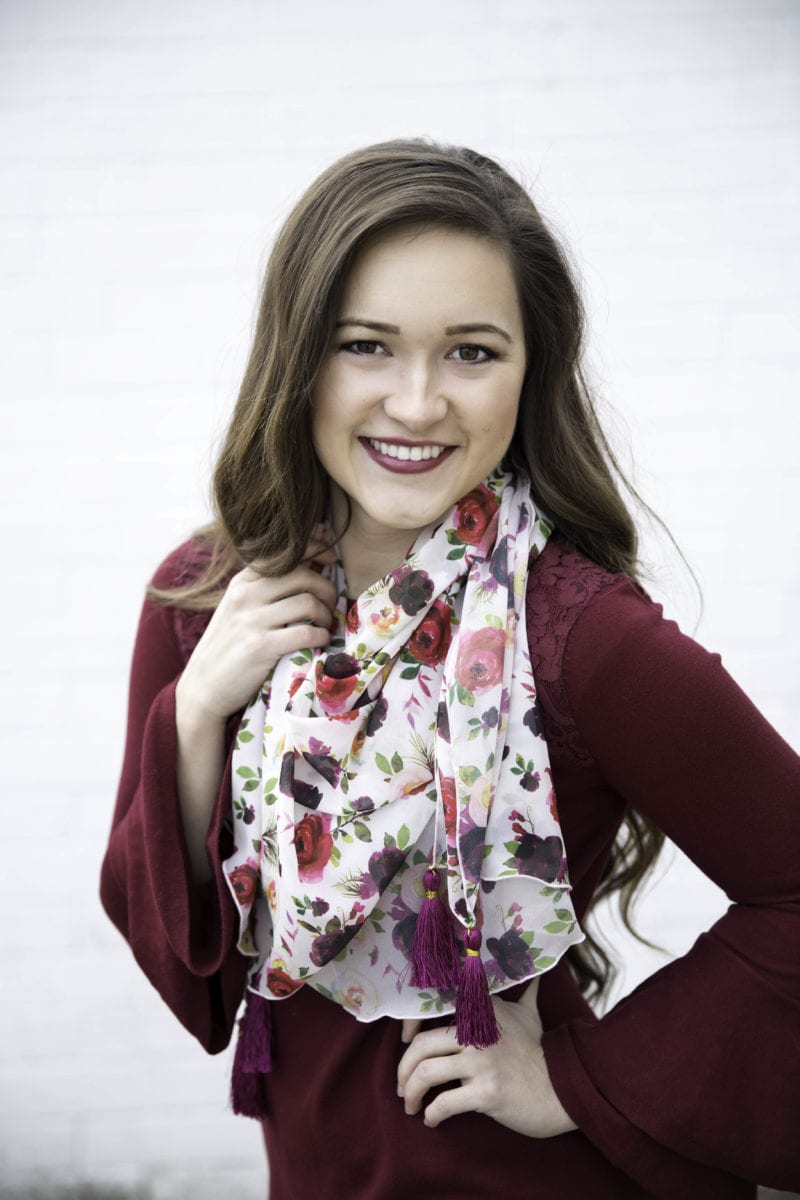 Tassel Scarf Tutorial
In case you need a quick reminder on how to make a tassel, here's a video from one of my prior posts.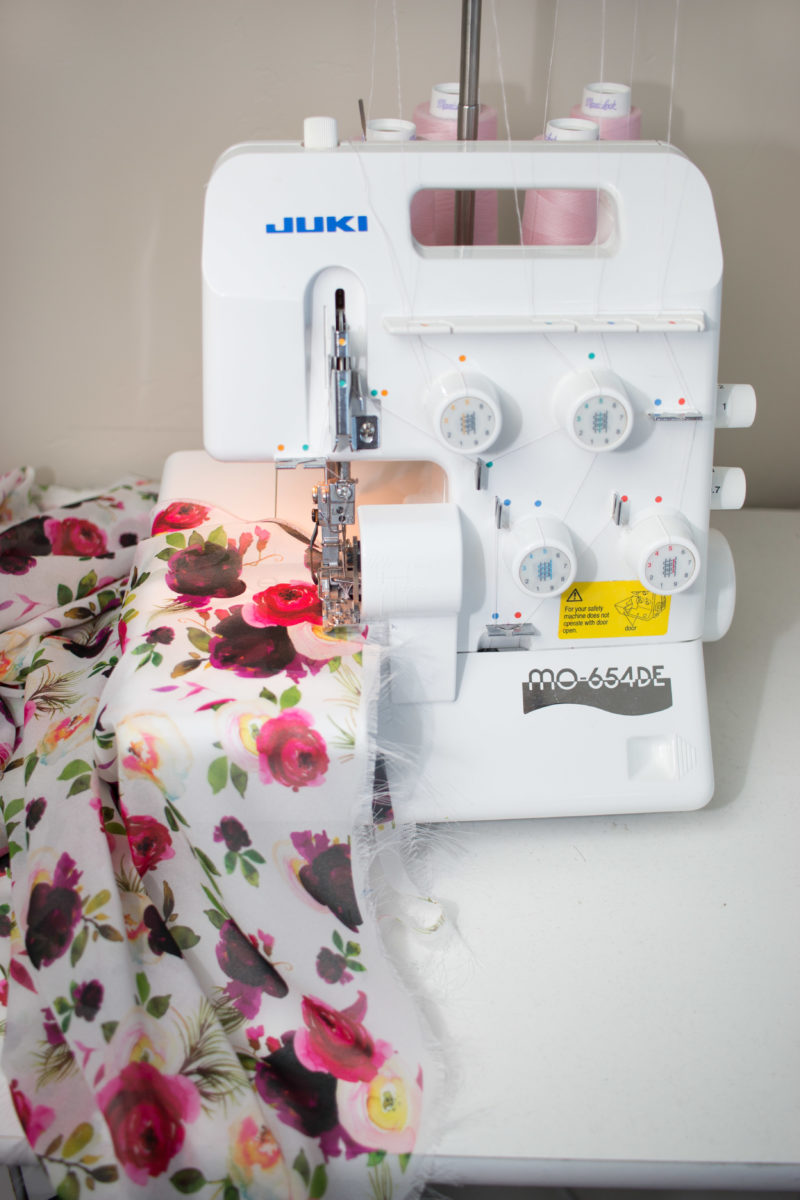 Sew a narrow rolled hem with a serger around all four sides of the chiffon fabric.
If you don't own a serger this same look can be achieved by using a zig zag stich on a sewing maching. Set the zig-zag stitch to the shortest length and a smallest width.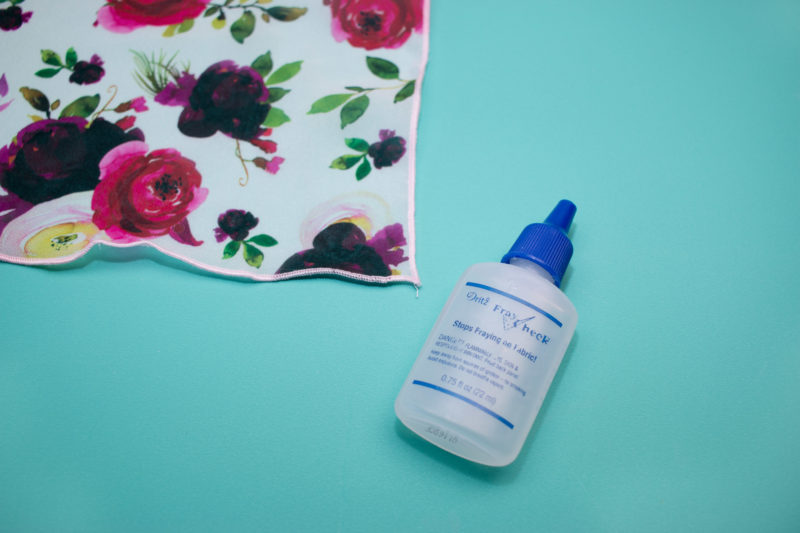 Clip any thread tails and finish with fray check.
Thread a needle with gold thread and attach the tassel's one by one to each corner of the scarf. Trim off the excess thread.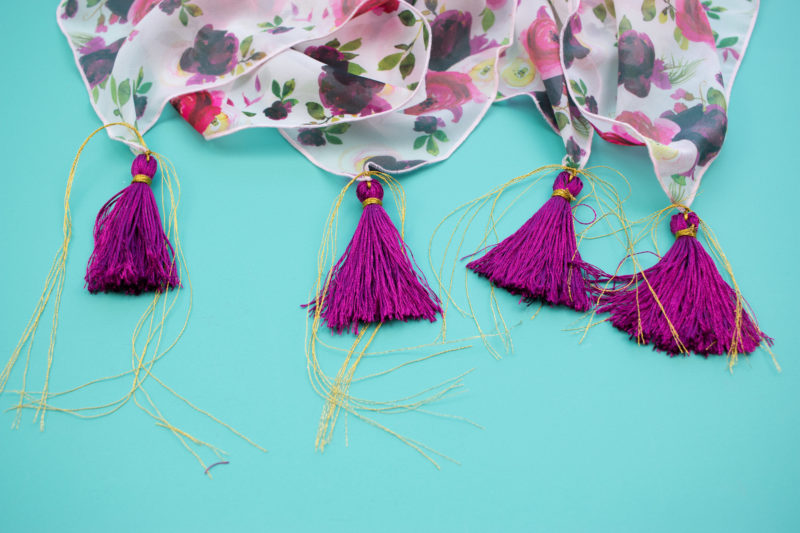 Now, plan a fun date night, get all dressed up and wear your gorgeous tasseled scarf!
SaveSave