Learn how to make a Valentine's Day Envelope Chair Backers to hold notes, cards, and more with this DIY Tutorial!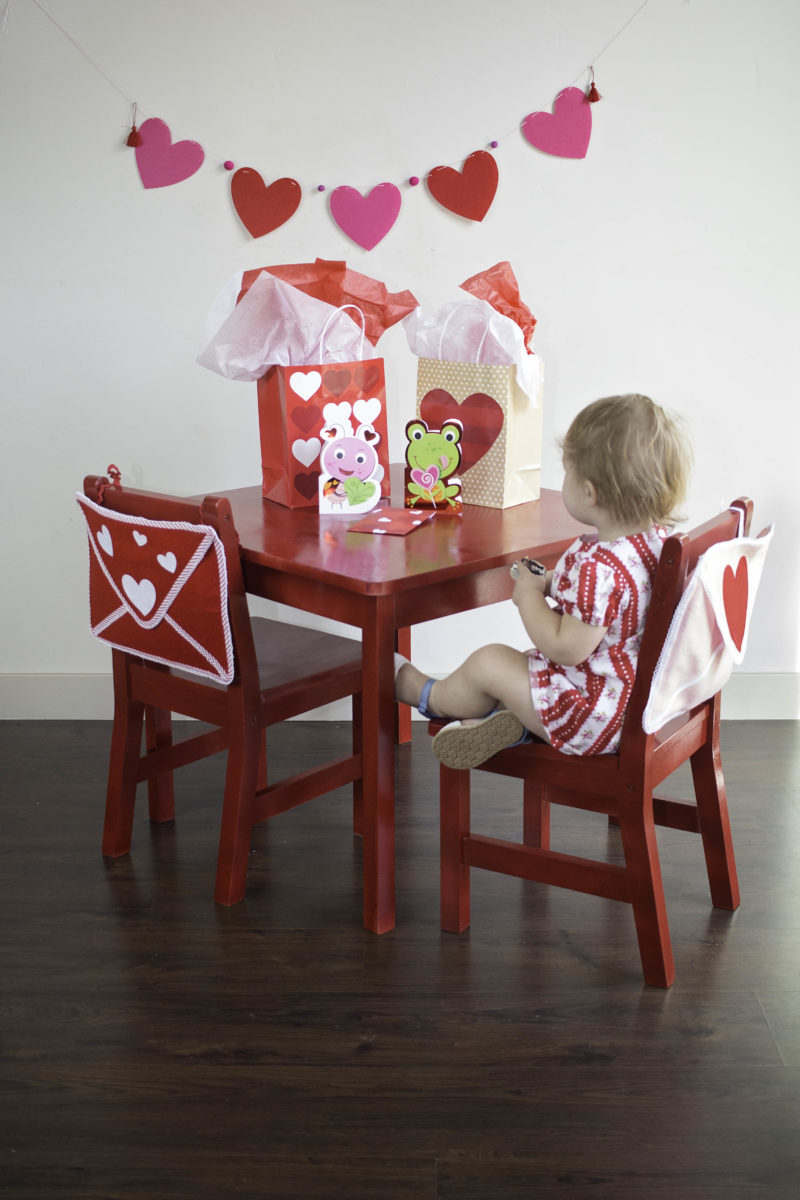 I love celebrating Valentine's Day and my kids are finally old enough to be excited about it too! This year I decided to start an extra fun tradition to show them just how much I care about them. Valentine's Day is more than just a romantic celebration, it's the perfect time to show those around you just how much you love them!
I'll be sharing an easy DIY tutorial today for a chair backer envelope that can be filled with love notes and presents throughout February.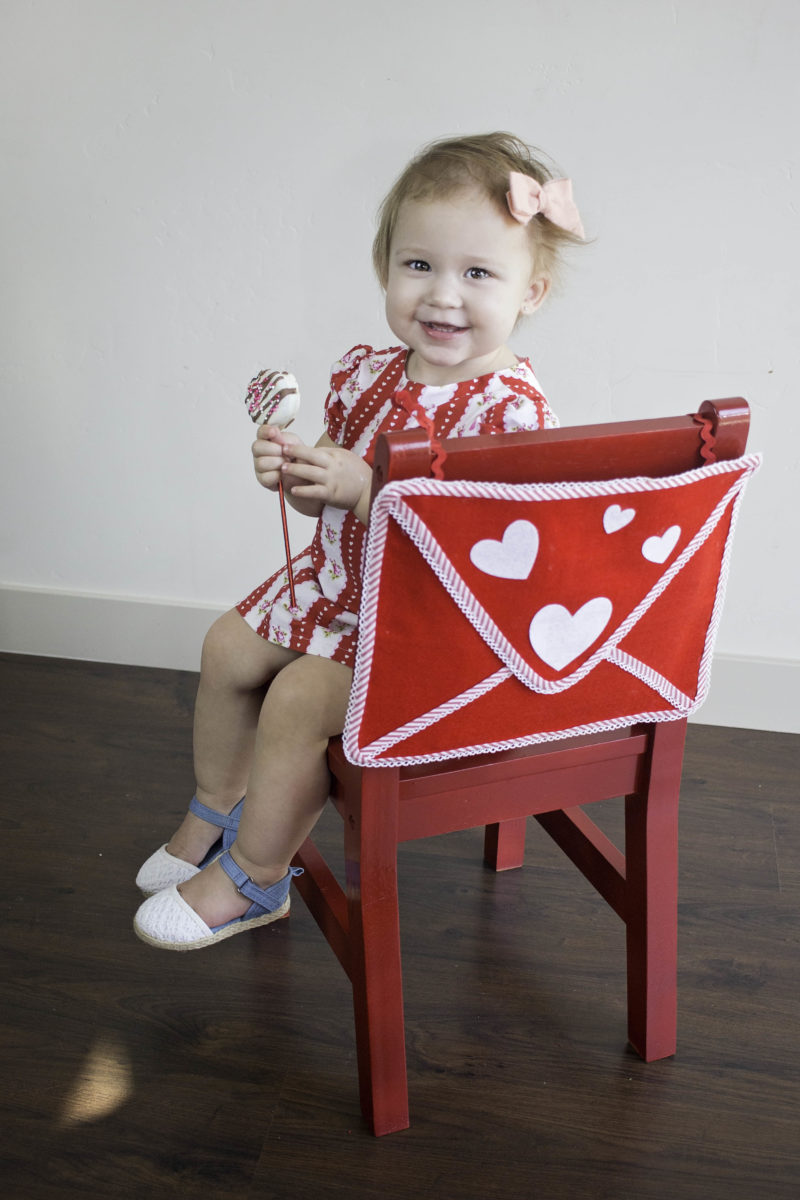 How it works:
Make the envelope and hang it on the first day of February. Each day put a love note, gift, card or something fun inside the envelope. It's an easy way to show them just how much you care. I'll also be encouraging my kids to put love notes in each other's envelopes to help foster their love and appreciation for each other. And who doesn't love getting a little note each day that praises them? I know my kids will love this and it's a great opportunity for me to sit down and write out all the things I love best about each one of them!
Need a few ideas to get started? I picked up some adorable American Greetings cards, bags, tissue paper and stickers at Walmart to use each day!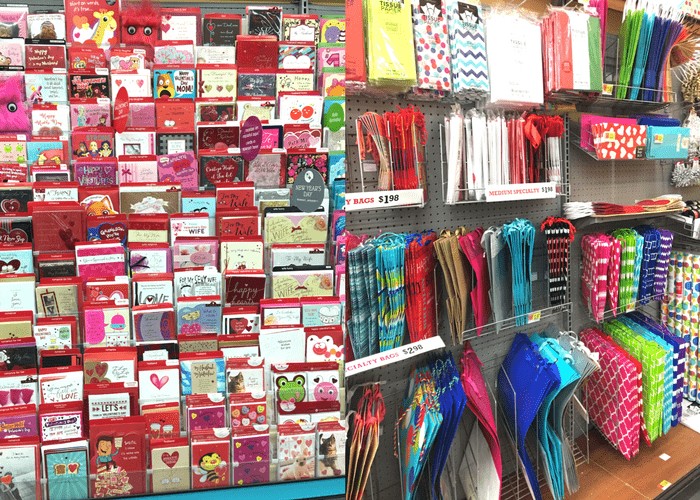 Here are a few of the adorable American Greetings Cards at Walmart that I found.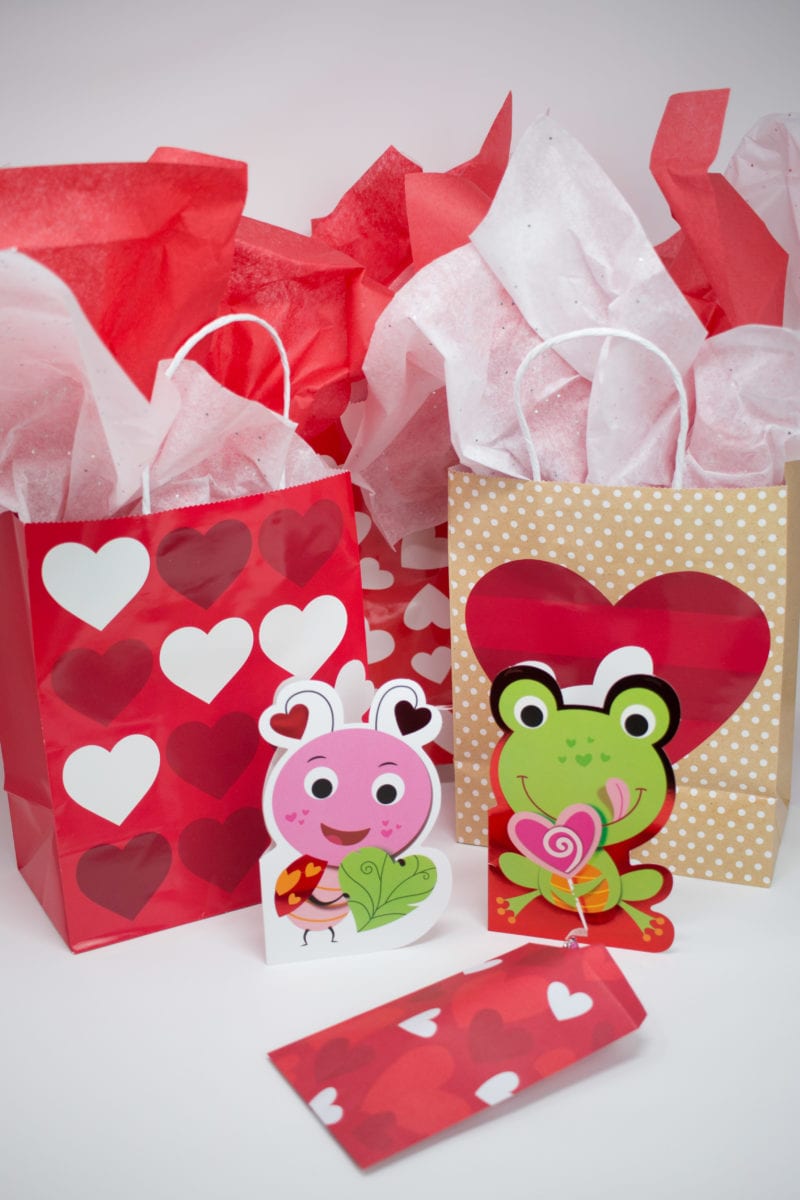 Supplies
Valentine's Day Chair Backer Tutorial
Step 1: Cut out two rectangles of felt fabric 10 x 13 inches and one rectangle 7 x 13 inches.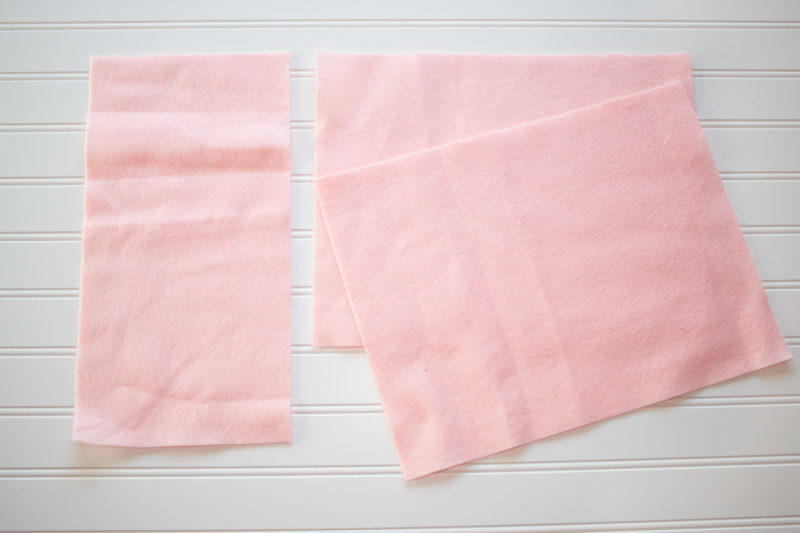 Step 2. Fold the smaller rectangle in half and trim off the lower portion.
Step 3. Use something round as a guide to create the bottom of the envelope flap.
Step 4. Take one of the larger rectangles and fold it in half. Beginning 1 inch from the edge cut out a portion of the rectangle to create an opening for the envelope.
Step 5. Lay all three pieces on top of each other and round off the corners.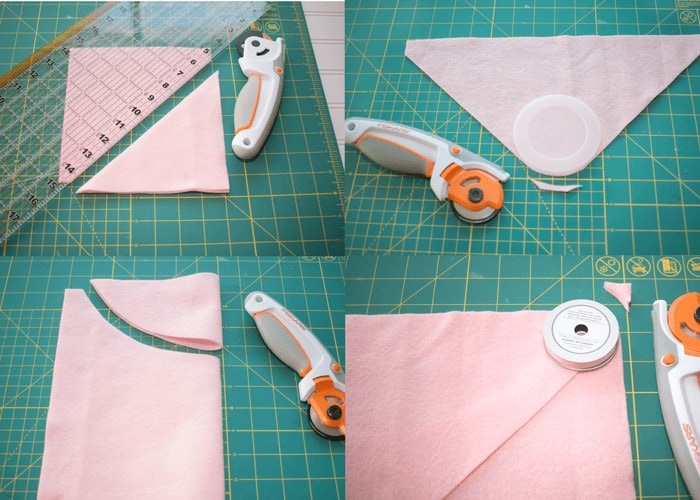 Step 6. Glue a piece of bias tape on top of the envelope in the shape of a triangle.
Step 7. Open up the bias tape and apply hot glue to the inside of the tape. Encase the entire envelope and flap with bias tape.
Step 8. Measure each individual chair to determine how long to make the straps. Hot glue the straps to the back of the bag.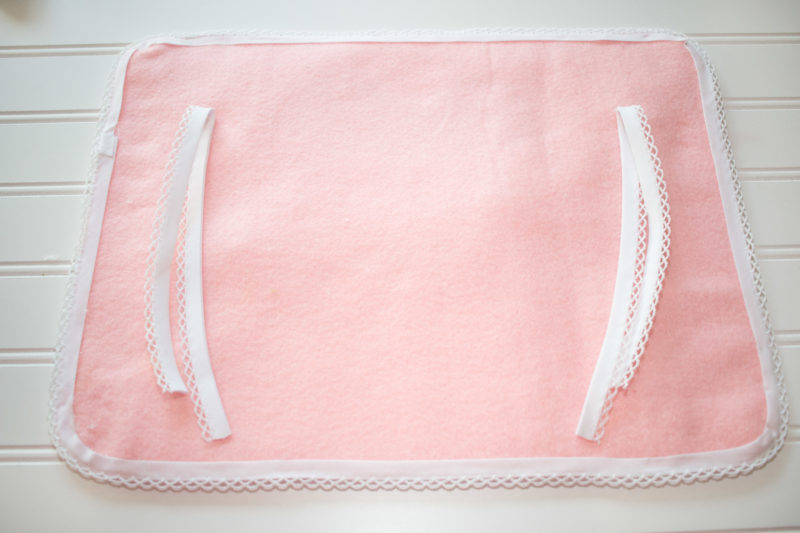 Step 9. Now it's time to personalize your bags! Add your child's name or just some cute felt hearts!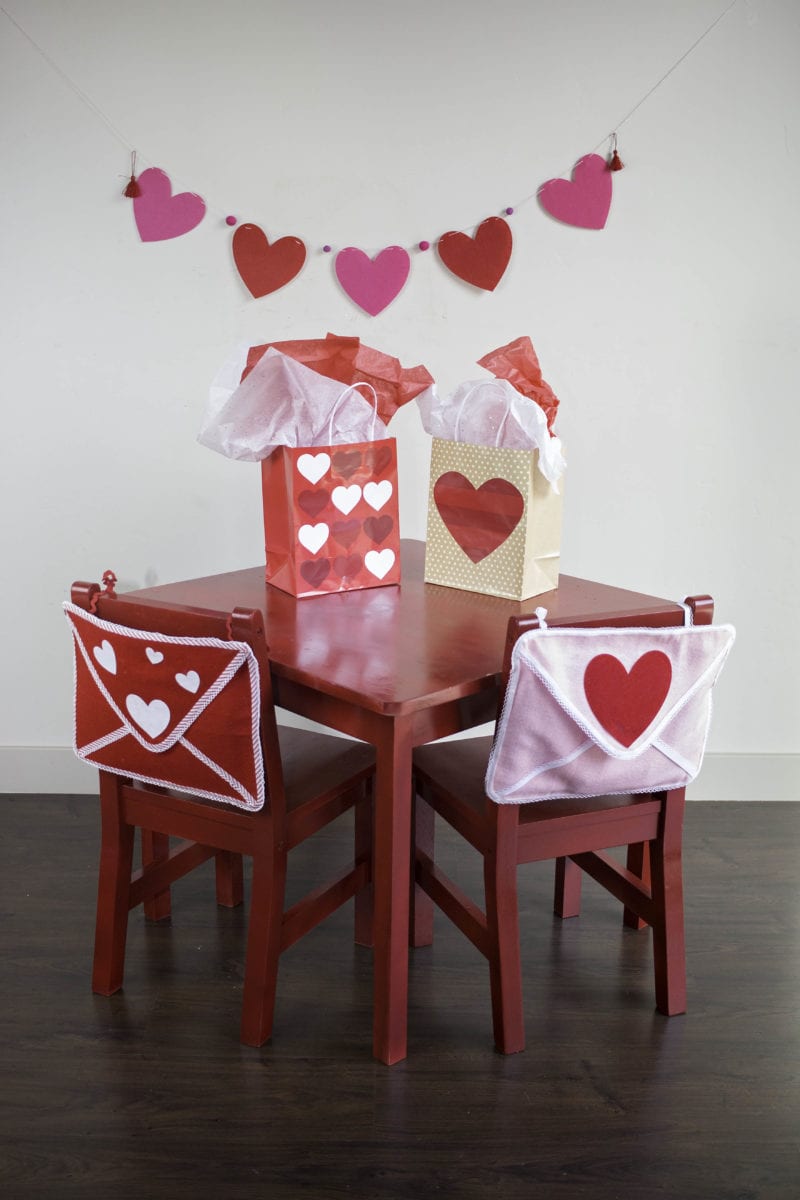 Now I'm counting down the days until February starts! #SendingMyLove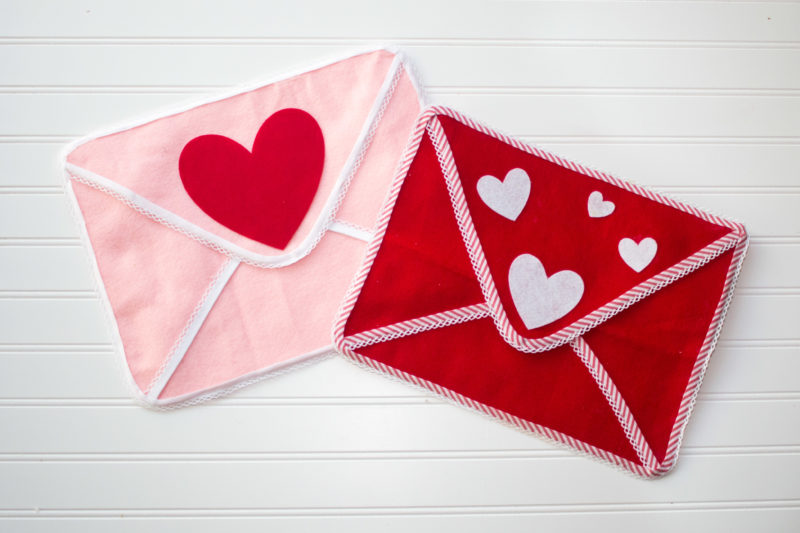 Don't want to forget about this adorable Valentine's Day chair backer? Save this project for later! Click here to save this project on Pinterest.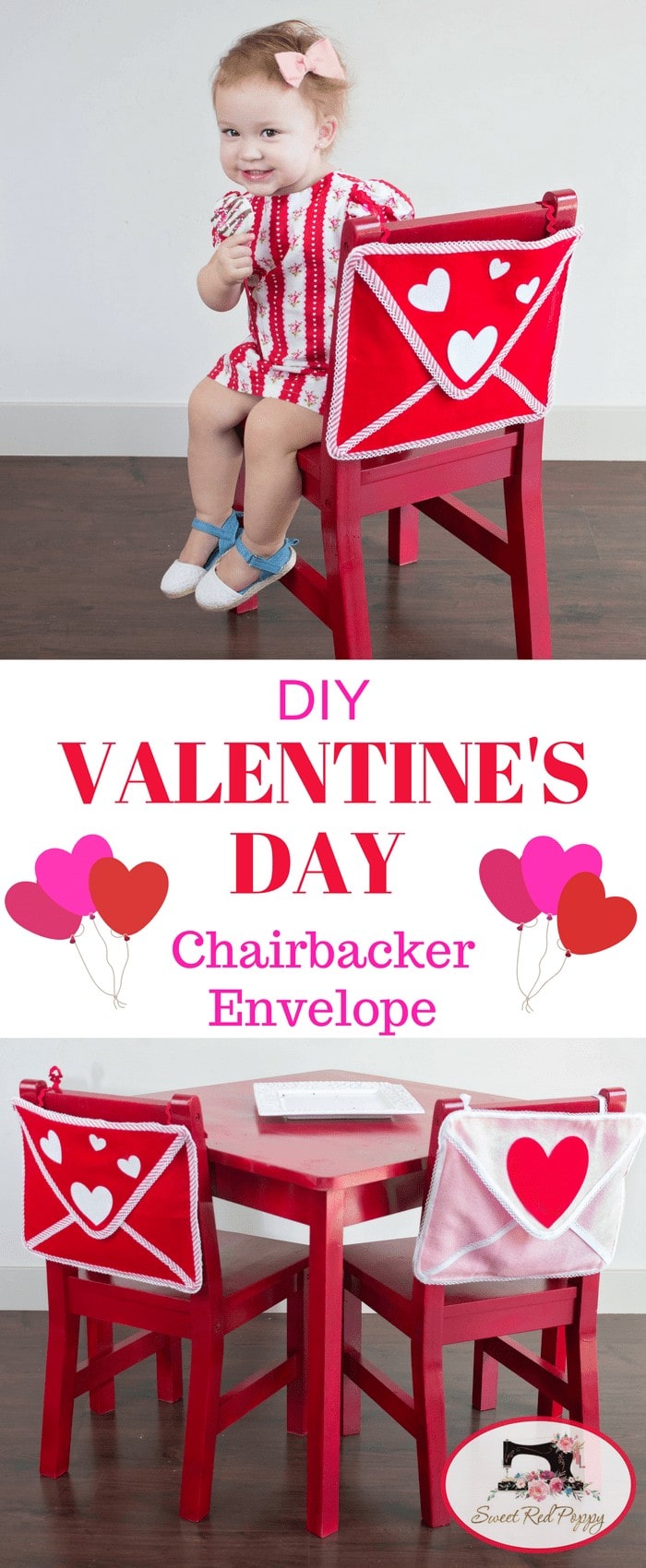 SaveSave
SaveSave
SaveSave
SaveSave
SaveSaveSaveSave