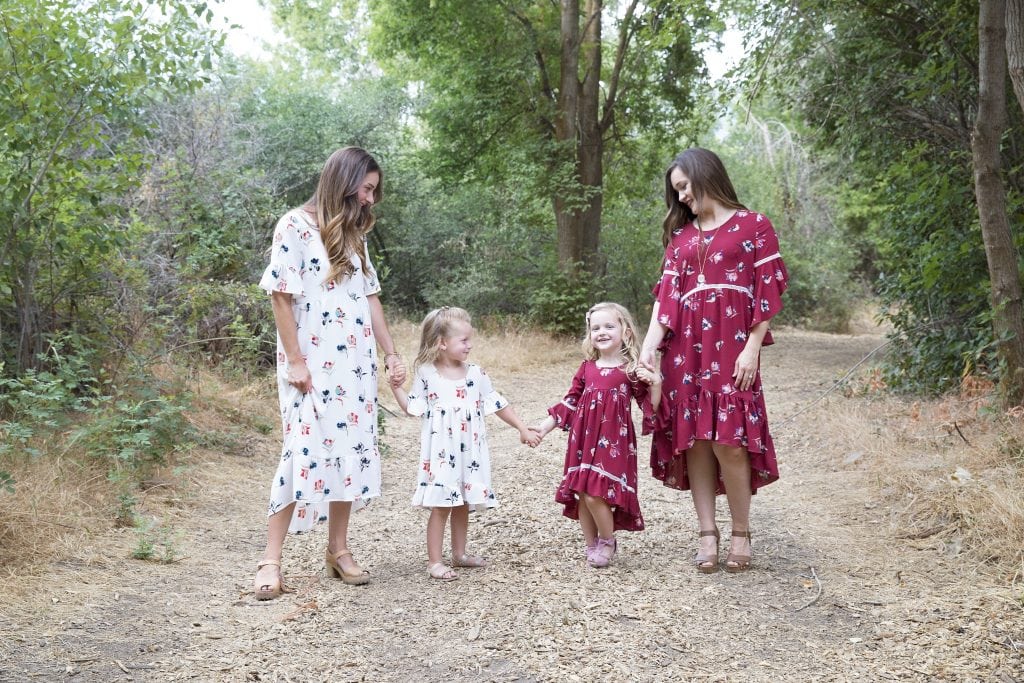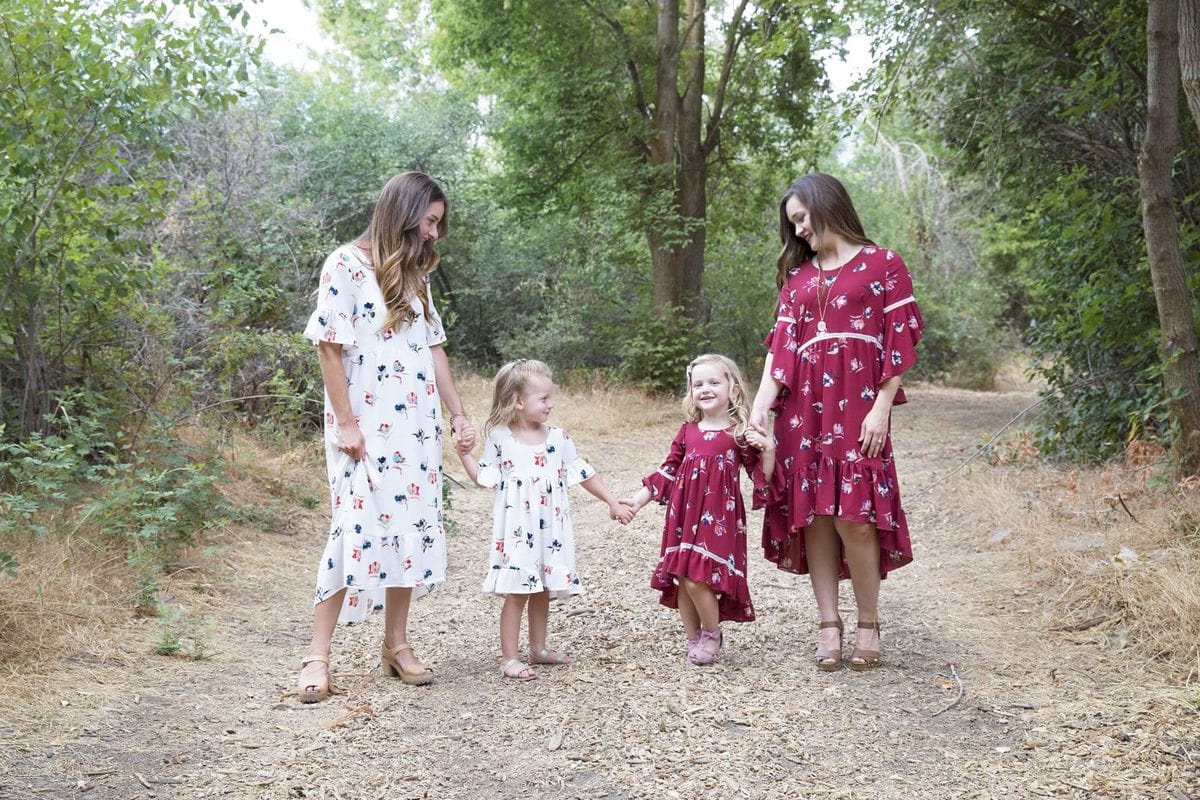 This is a sponsored post written by me on behalf of Stylish Fabric. The opinions and text are all mine. Some of the links listed below are affiliate links, which means that at no additional cost to you, I will earn a commission if you purchase through the provided link.
I'm excited to announce that I will be collaborating with Stylish Fabric to feature their newest fabrics on my blog each month! I know you will love their fabrics as much as I do!
Giveaway details at the end!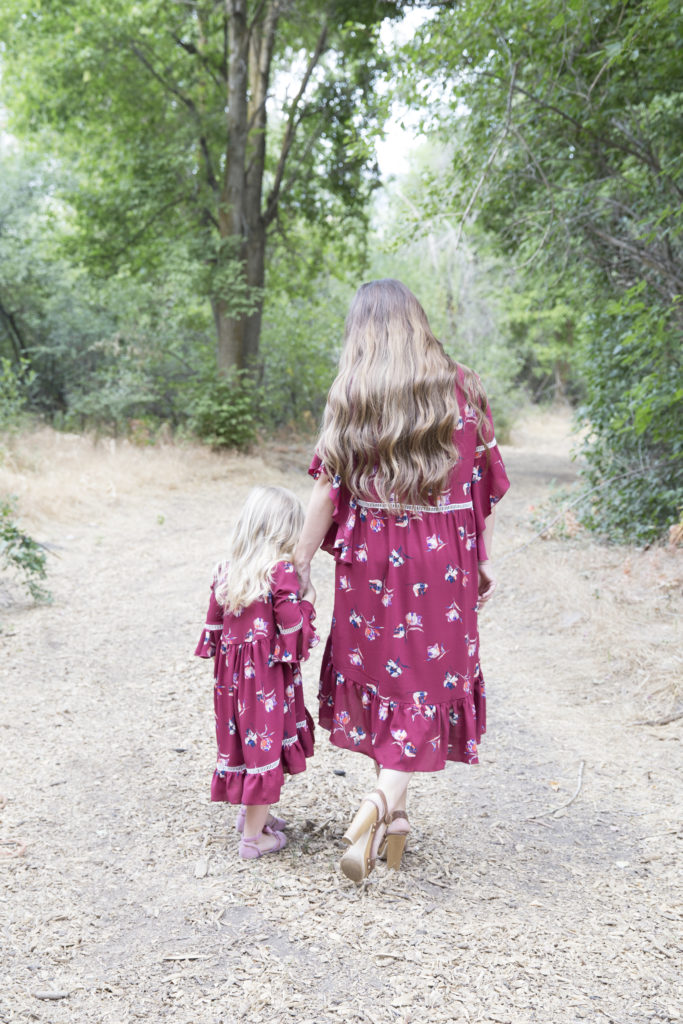 When Stylish Fabric sent me photos of their newest fabrics I knew I had to get my hands on this wine colored fabric as soon as possible! I've become slightly obsessed with this color the past year. (Proof of my obsession here and here.) It's a light and flowy crepe chiffon with a bit of stretch that comes in a variety of beautiful colors.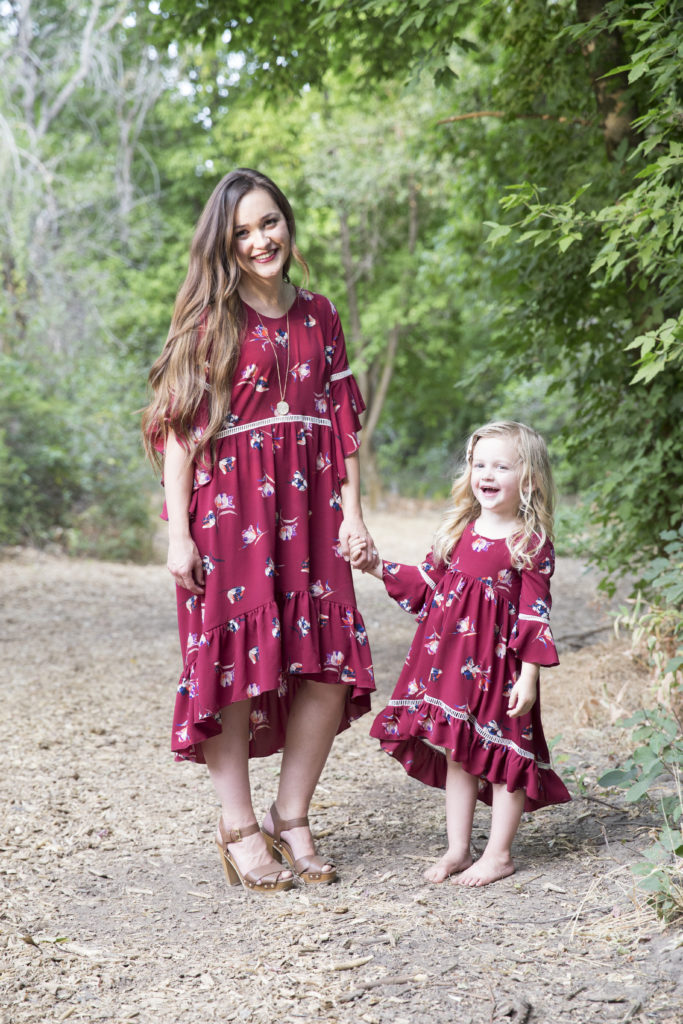 My friend Sara of The Sara Project and I got to talking and decided it would be so much fun to make coordinating outfits with our daughters. So we skimmed the internet for the perfect pattern that would showcase this gorgeous print! We decided the Patricia Dress was just what this fabric needed! The Girl's version is available from The Simple Life Company and the Women's version will be releasing next week from Sew Caroline.
I chose the dramatic hi-lo option for both dresses. The only deviation I made from the girl's pattern was to draft a circle flounce to add to the sleeve since she loves anything twirly. I always prefer a circle pattern to gathers.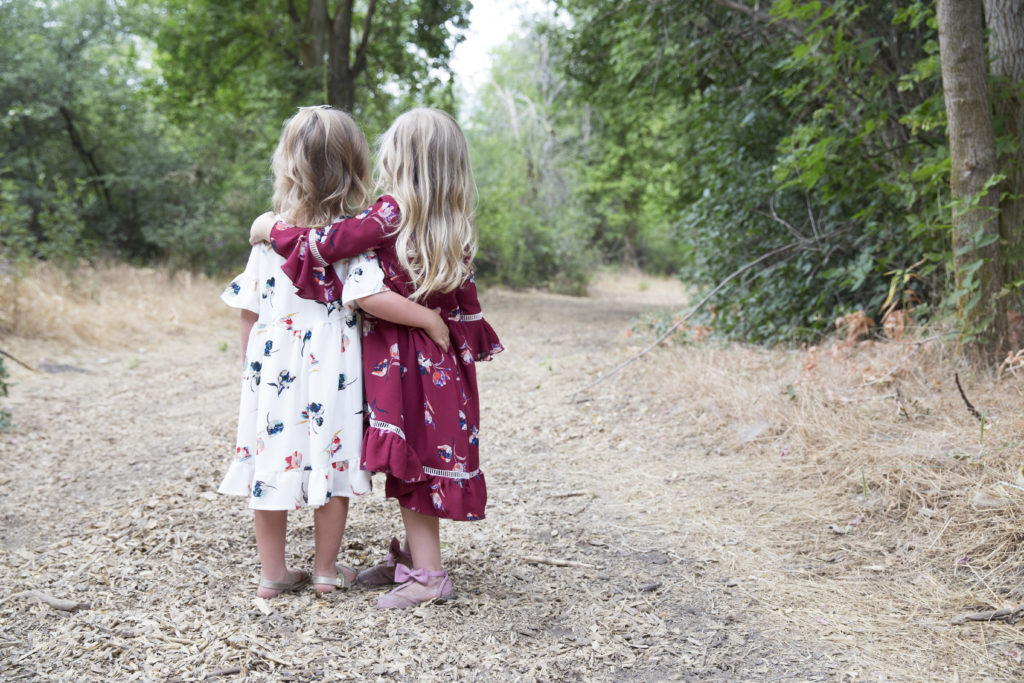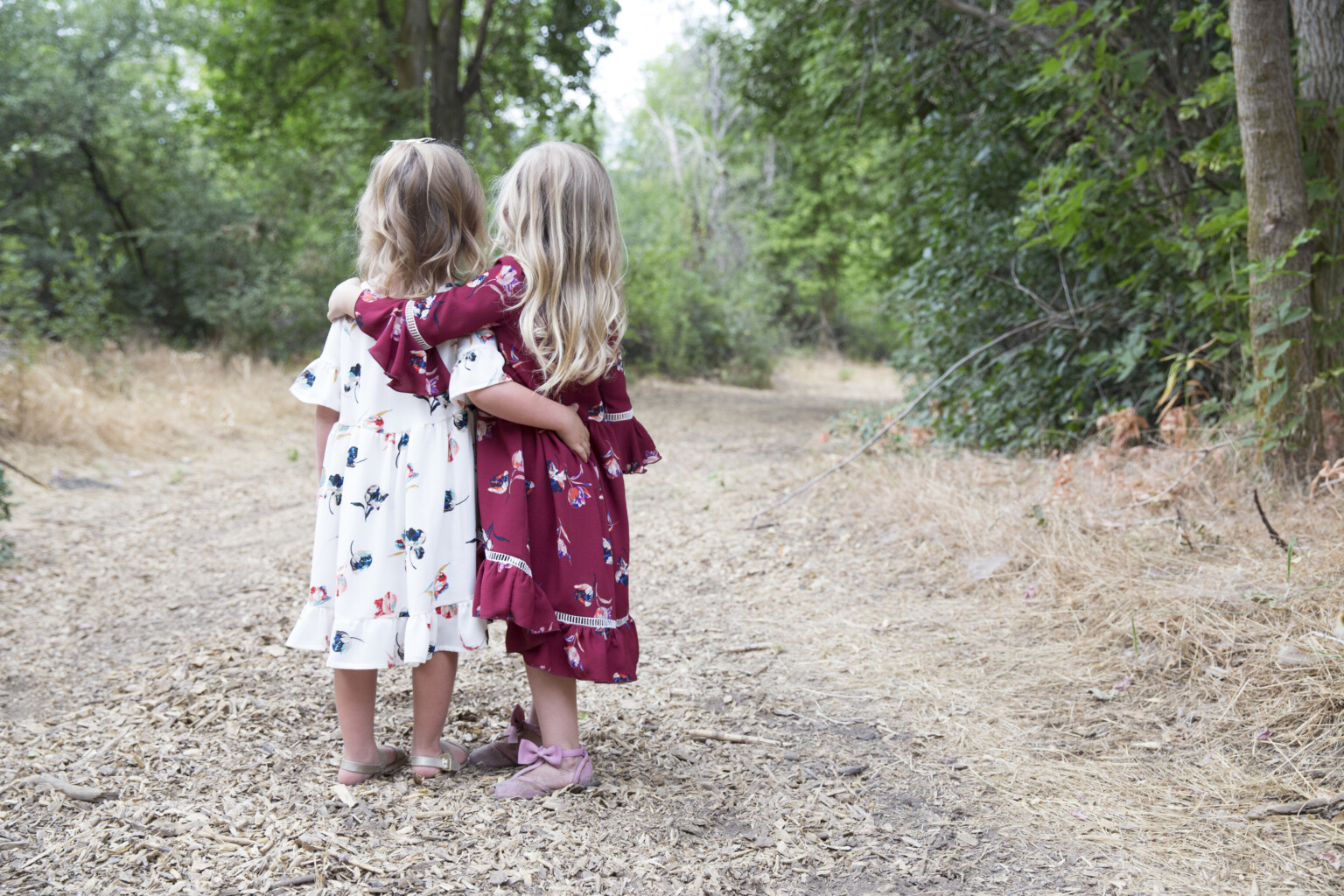 For myself, I made a size small (although I think I could have easily sized down) and I switched out the sleeves with McCalls 7542. I used view B and took a few inches off of the length of the sleeves so it wouldn't compete with the dress. I really love how this sleeve turned out!! I added a bit of Trim from Style Maker Fabrics to the sleeves and the bodice and it's the perfect detail. I also decided to draft a neckline facing because I prefer that over a lined bodice on hot summer days. Finally, I added a bit of width to the hemline ruffle.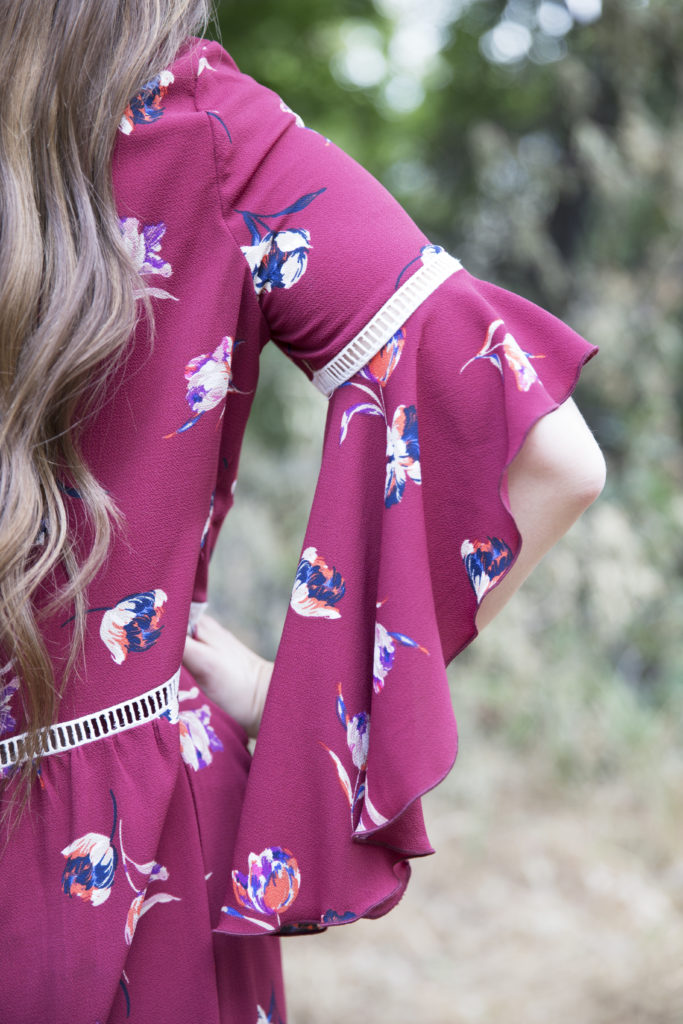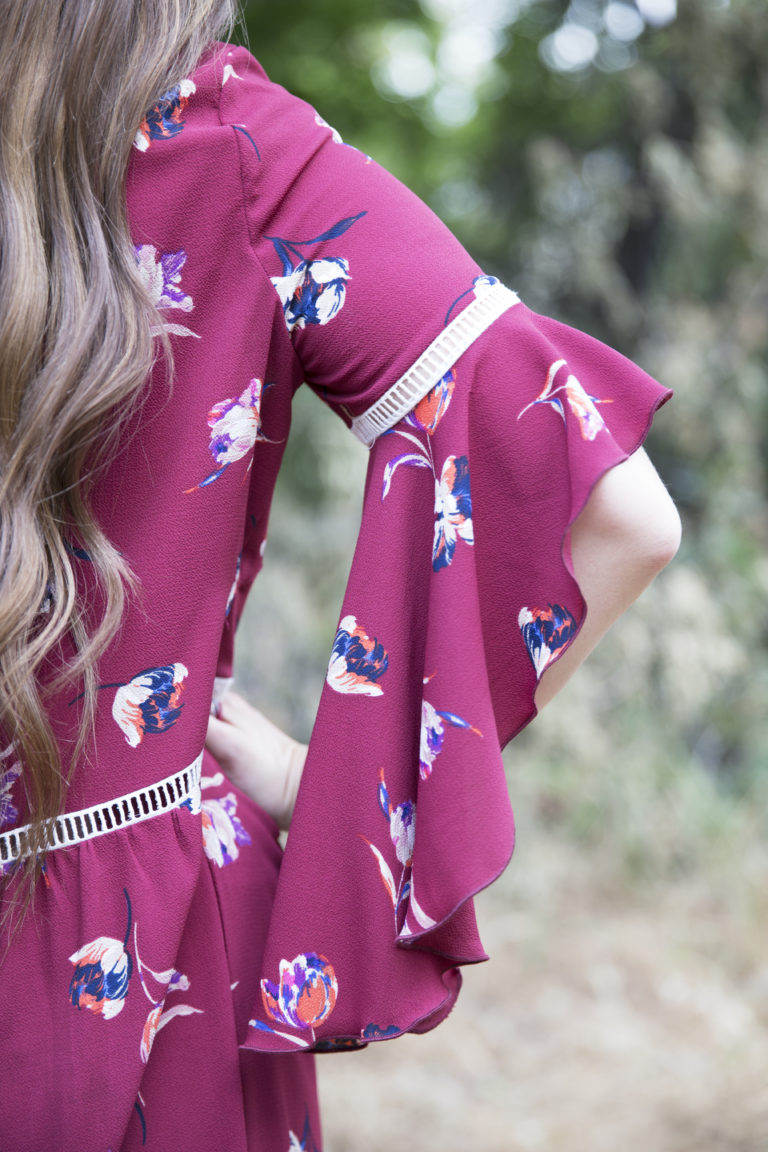 I had a fun time dying this trim to get the color I wanted. I used a mixture of Coke and tea to get the perfect off-white color. Let's just say patience isn't my strong suit. Waiting for that trim to dye seemed like forever!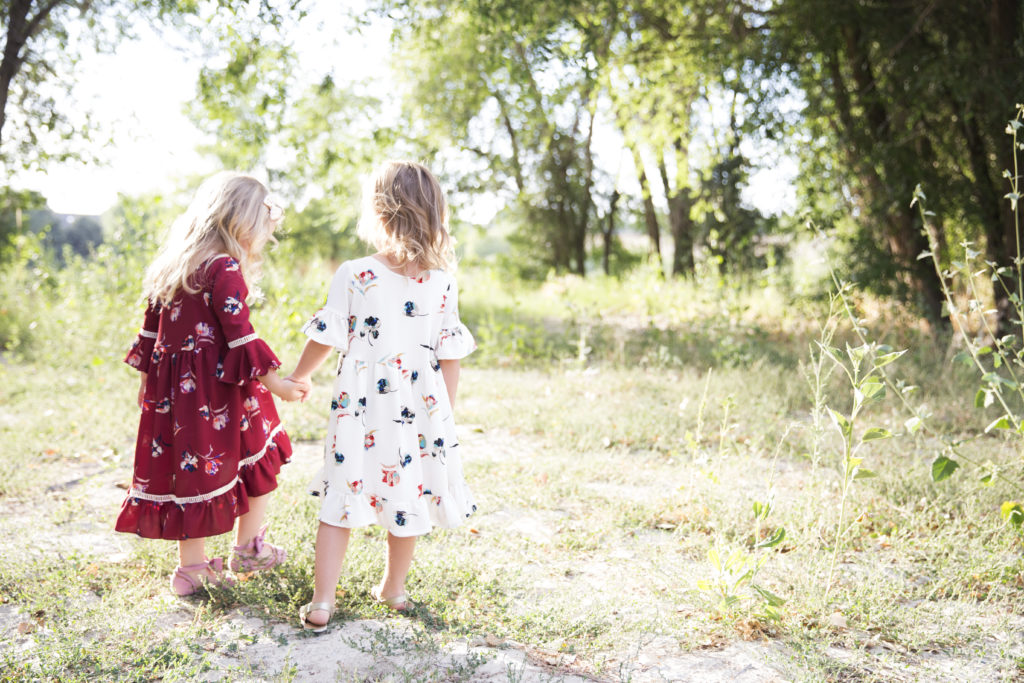 Aren't these girls just the sweetest? They were off on a bunny hunting adventure in this picture!
I love how lightweight this fabric is, it's the perfect fabric for keeping cool during the summer. I'm actually really excited for fall to come so I can pair this dress with some cognac boots and a floppy hat.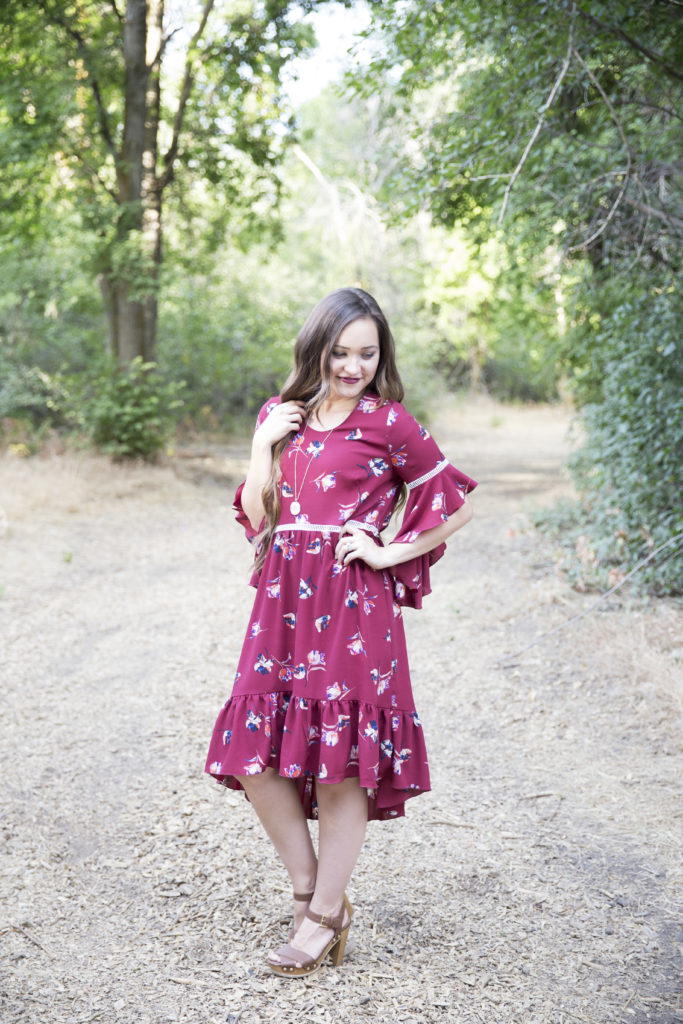 What would you sew with this fabric?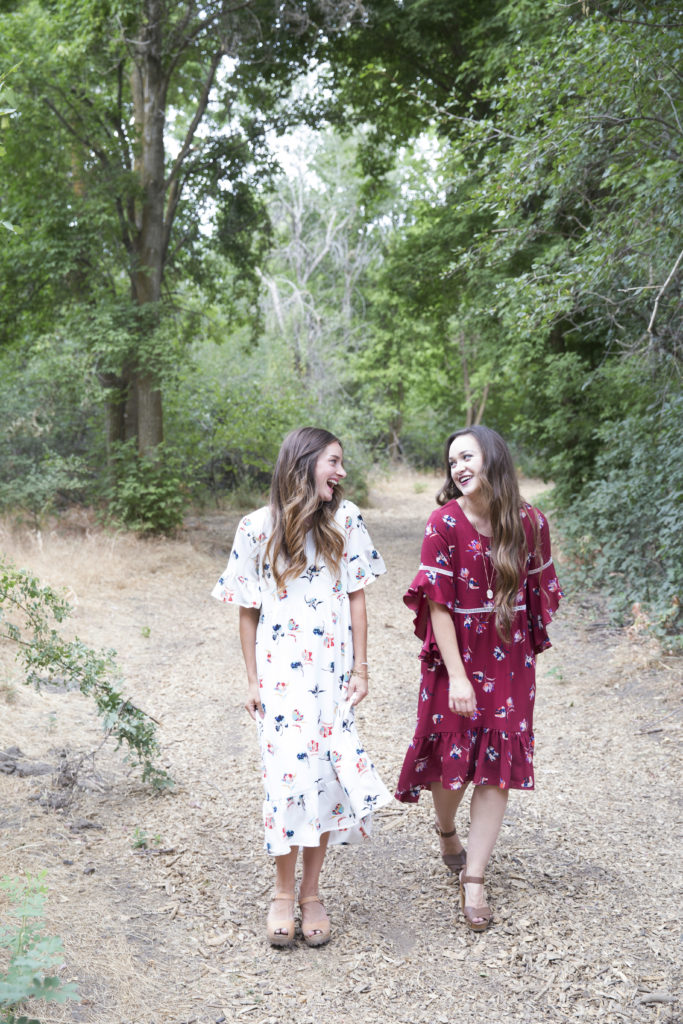 Sara and I teamed up to create a fun giveaway for a $50 giftcard to Stylish Fabric so you can get your hands on this gorgeous fabric!
Head over to my Instagram page to enter!
A big thanks to our sweet friend Rachel of Hello Little Fish for the photos! (Trust me, you are going to want to check out her Etsy store!)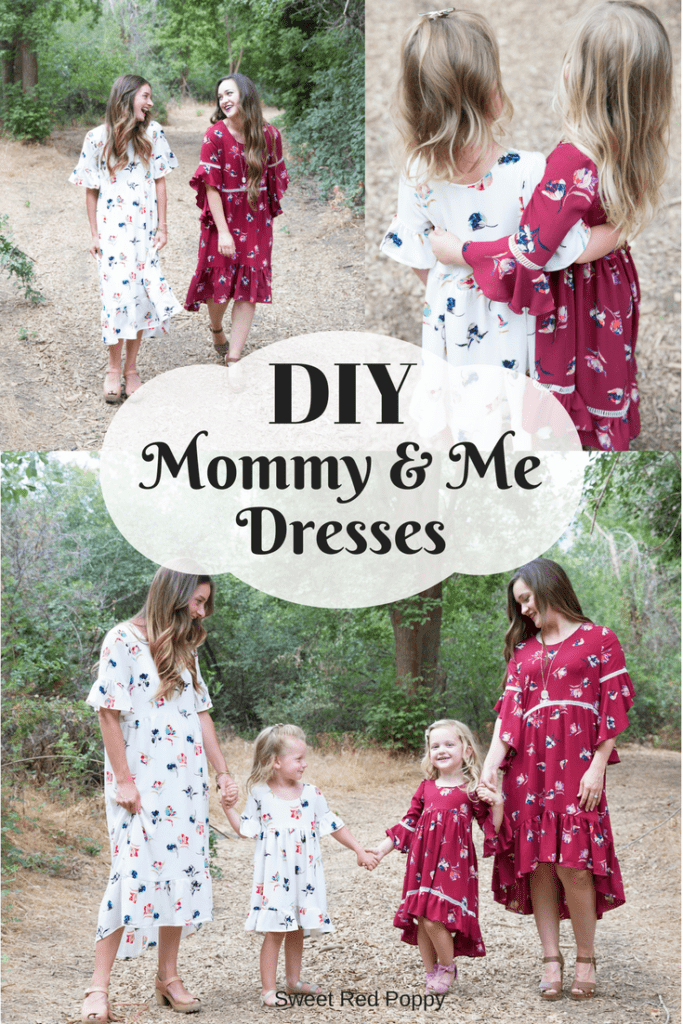 SaveSave
SaveSave
SaveSave