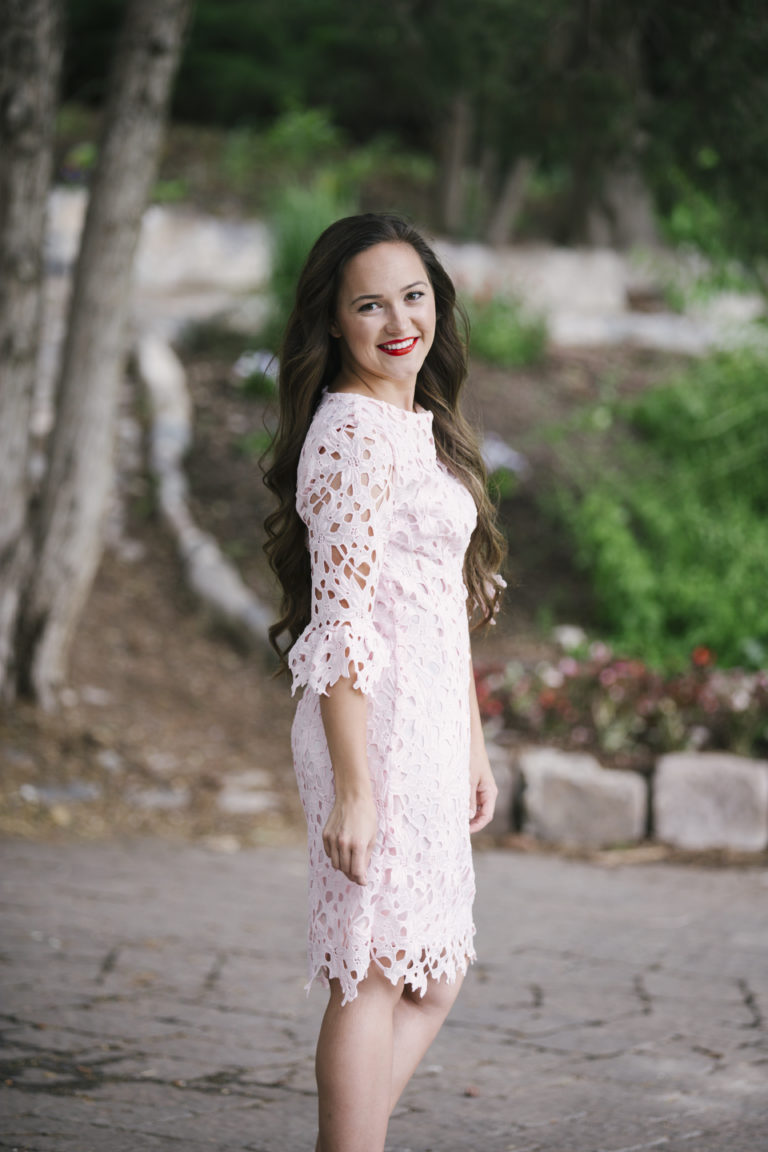 I've been dreaming up the perfect blush-pink dress with bell sleeves for several months now, the only dilemma was I couldn't seem to find the perfect lace or pattern. After a few months of searching, I finally came across McCall's M7085. Honestly, it's not the type of pattern that screams out, "buy me!" But once I saw it, I knew it would work perfectly with a few minor tweaks. I really wanted a fitted dress pattern that didn't have a waistline seam because I felt like that would detract from the beautiful lace. So I finally settled on this pattern and used version C. This is a semi-fitted (fitted through the bust), lined dress that features several different neckline variations as well as sleeve lengths.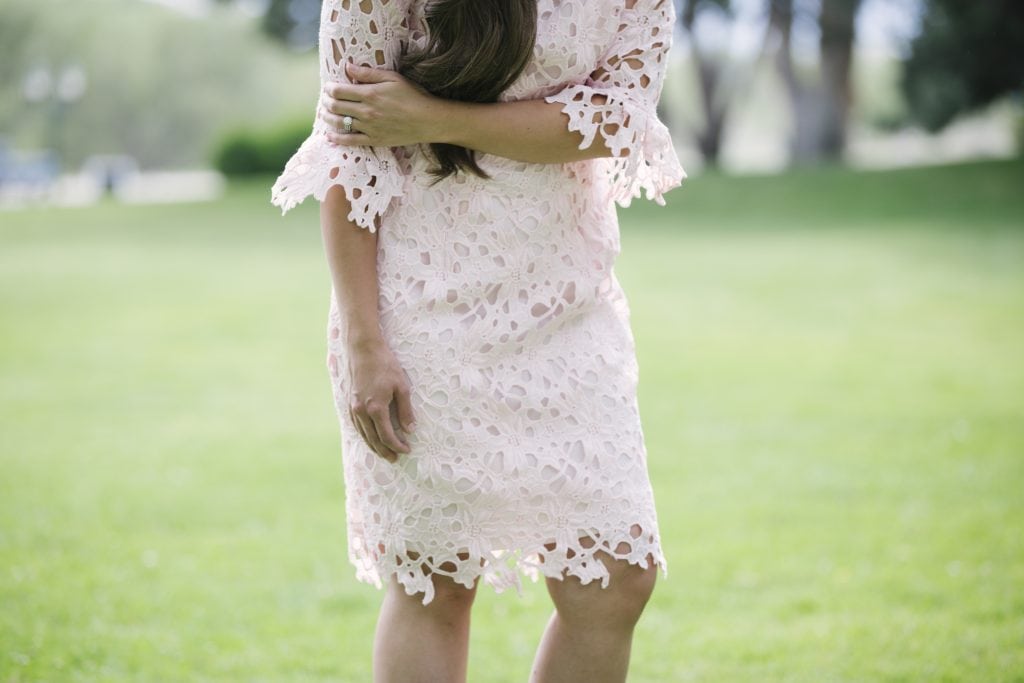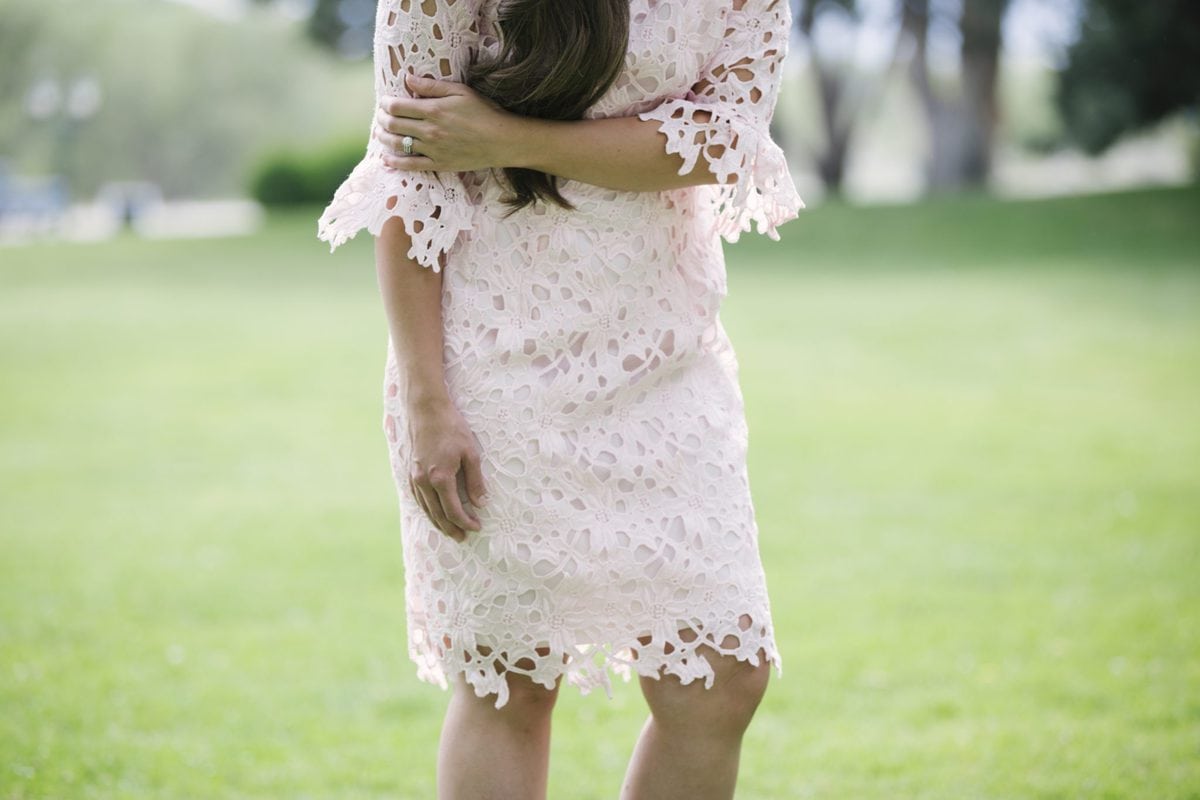 Then I spotted this gorgeous pink lace fabric, which is available in a few other colors on one of my routine trips to JoAnn's to stock up on thread. Why is it that I never make it out of JoAnn's with just the items on my list?!? Ugghhh. Obviously, I seriously lack self-control. So like any thrifty seamstress would do, I stalked JoAnn's until it went on sale and I used a coupon to get a great deal on it, since it was on the pricier side.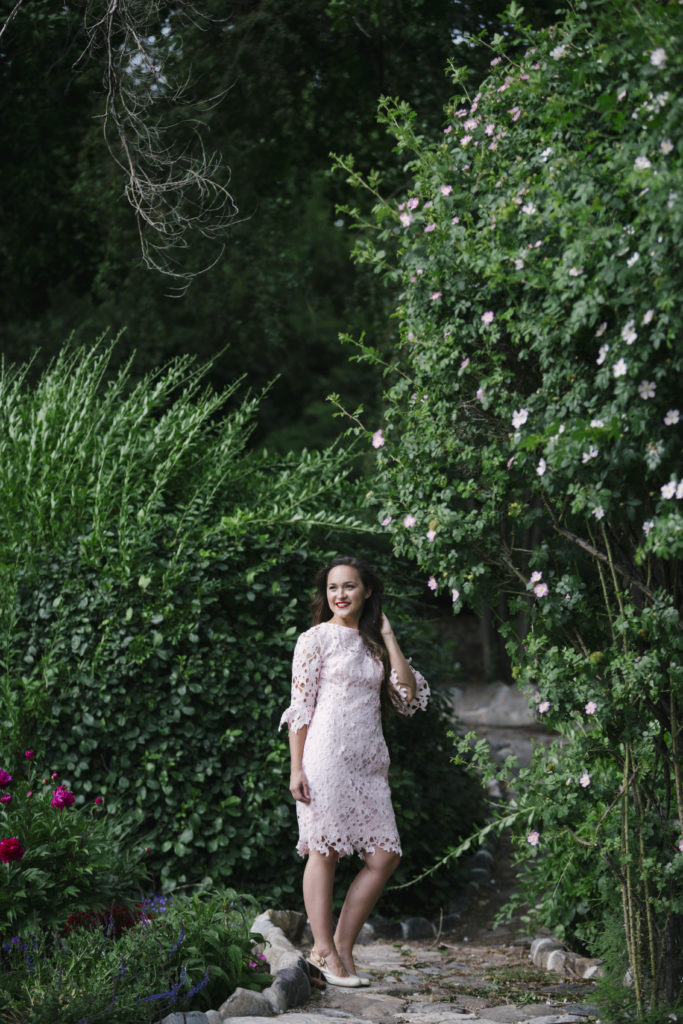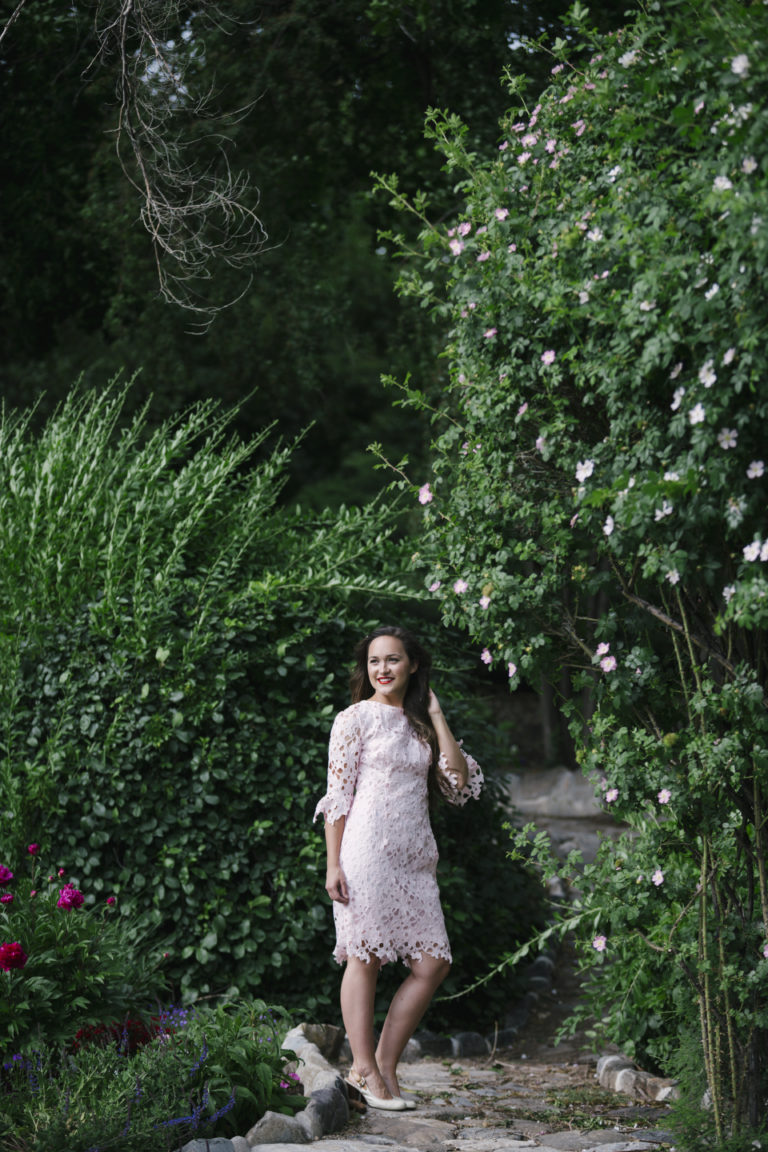 I sewed up my lining first in a size 12 to check the fit. I appreciate that this pattern has optional petite markings which made the fitting process even easier. I moved the bust darts up one inch, which is a normal alteration for me. After sewing up the lining I realized that my waist darts were also an inch too low, so I moved those all up and the fit was spot on! Then I cut into my gorgeous lace fabric and got busy sewing and stayed up until the wee hours of the morning. What I didn't account for, was that my lace fabric had a bit of stretch to it. It ended up turning out a bit too large, so I had to take some width off of the side seams.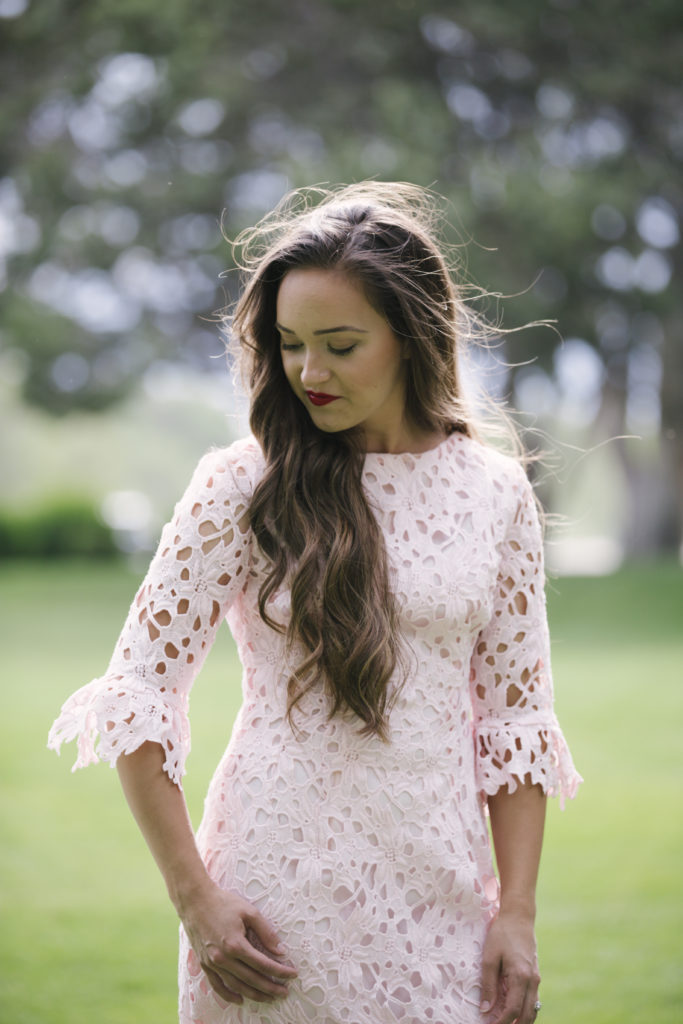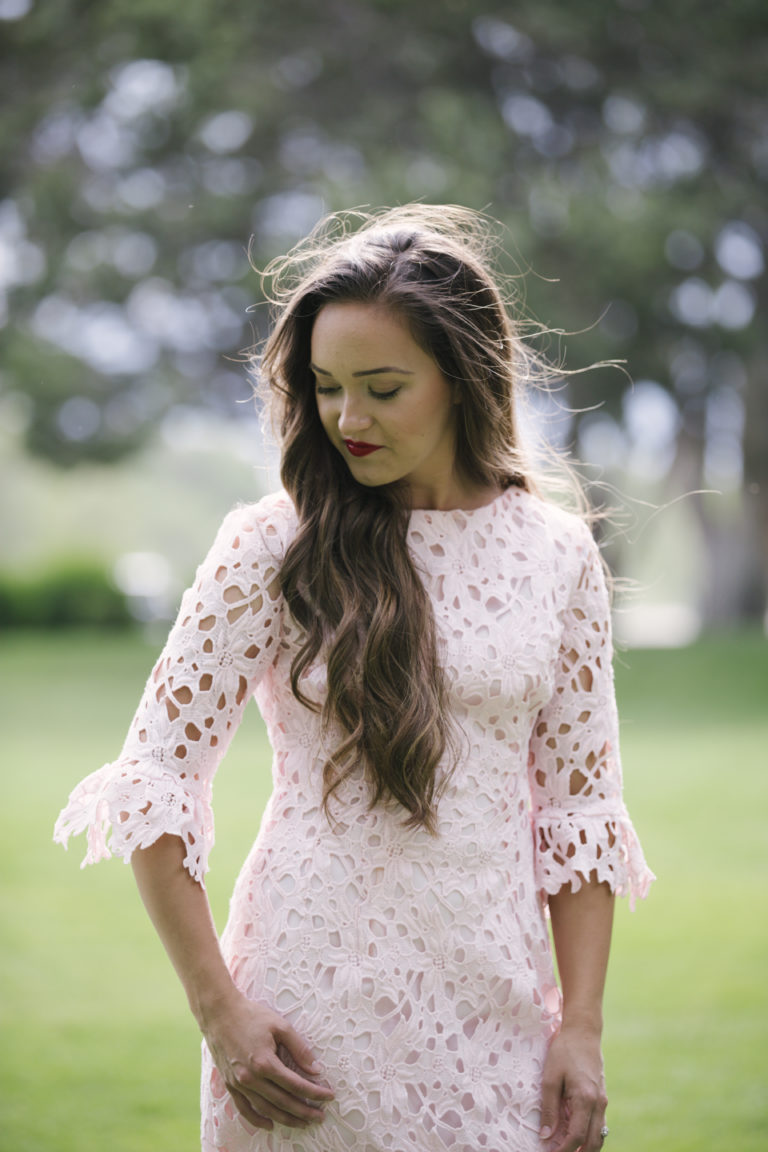 I shortened the long sleeve so that it would hit right about my elbow. Then, I measured the circumference of the bottom of the sleeve and doubled the measurement for my gathered sleeve. Thankfully, there was no complicated math there. Ater all, math really isn't my strongest subject. Sometimes I have to laugh that I picked a hobby that uses a subject I'm so clearly unskilled at.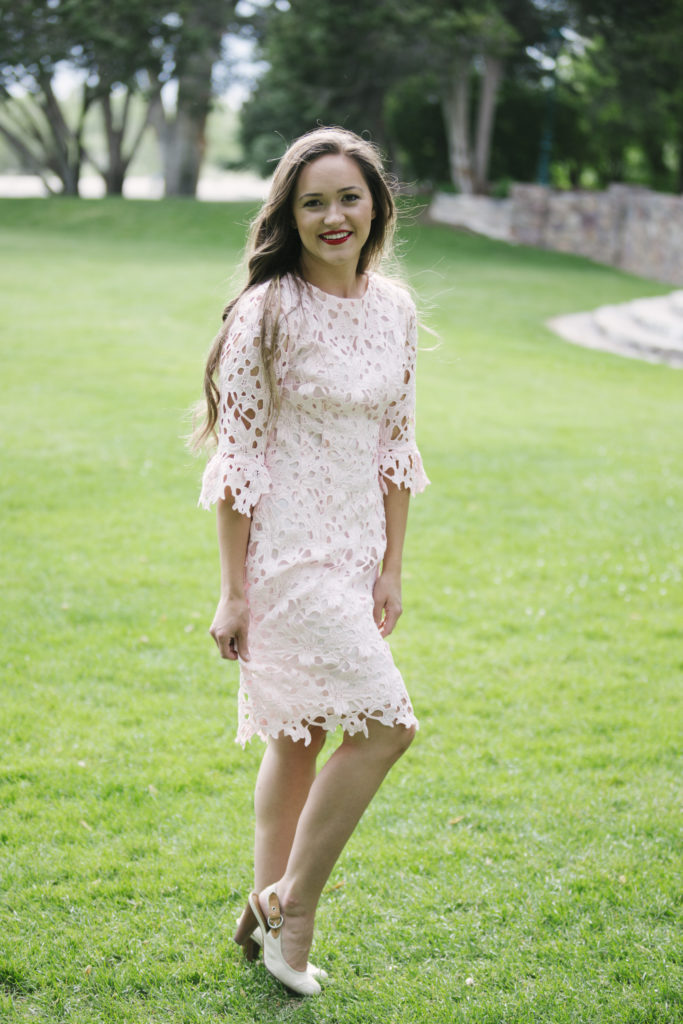 Overall, I found this pattern to be very straight-forward and easy to understand. The fit is pretty good, I might make a few more tweaks to the pattern the next time I make it, but overall I'm really happy with how this dress turned out!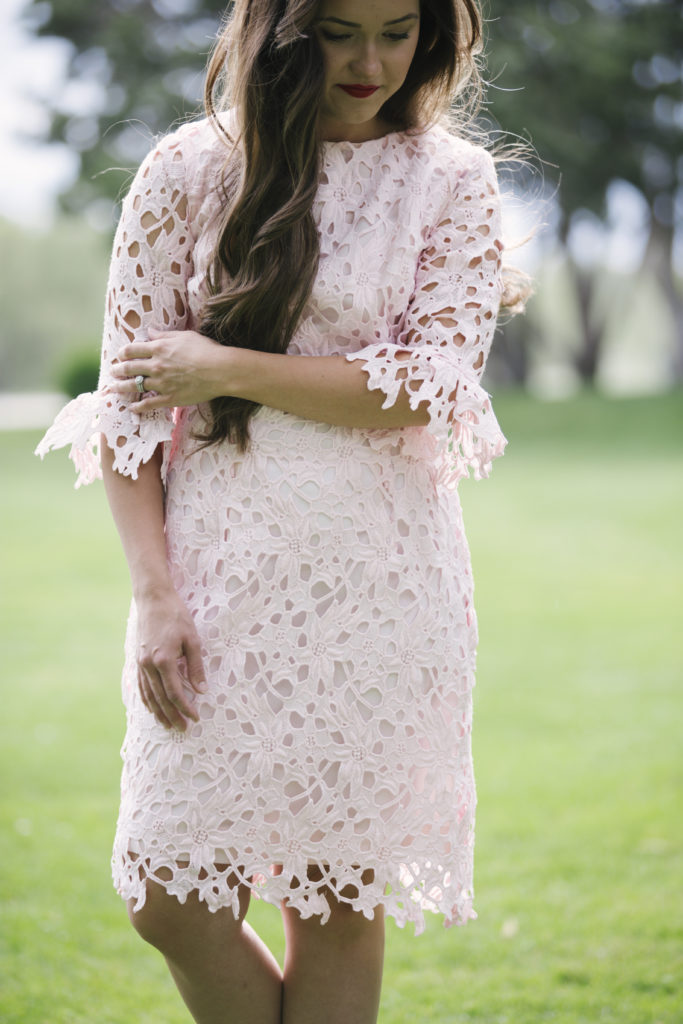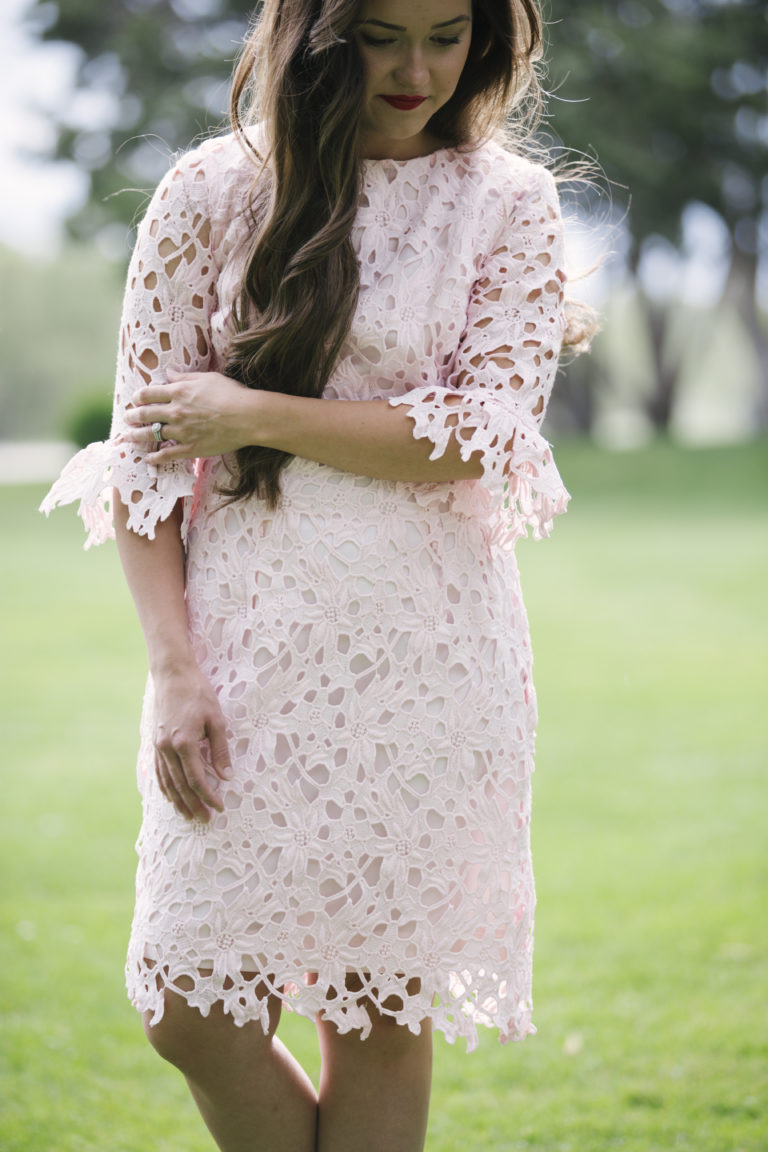 What fabric would you use to sew this pattern? You can purchase it here. (afflink)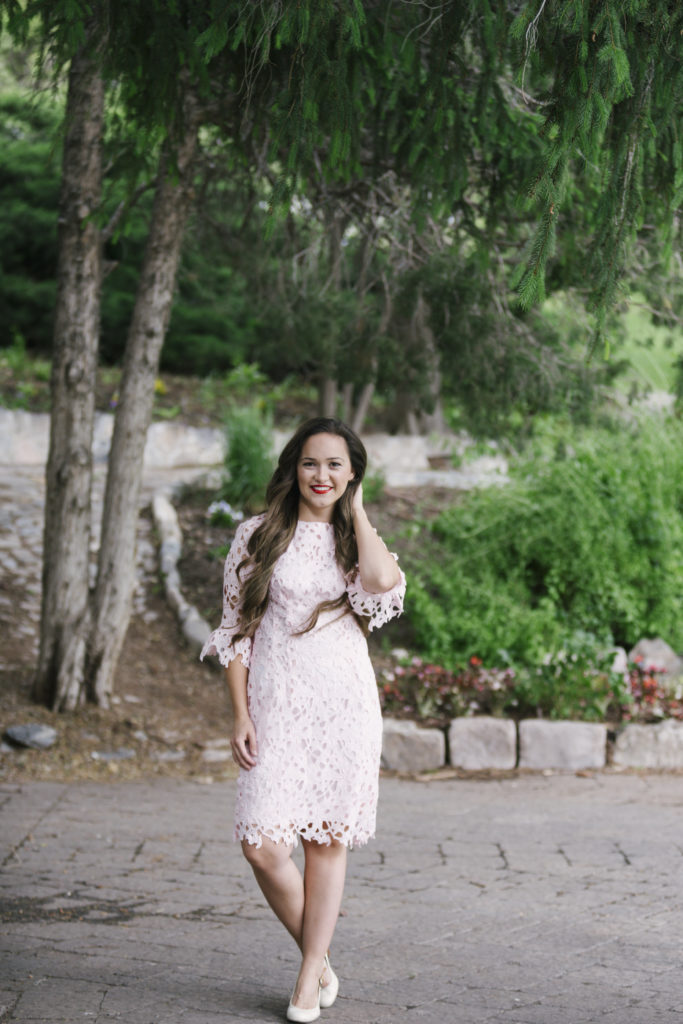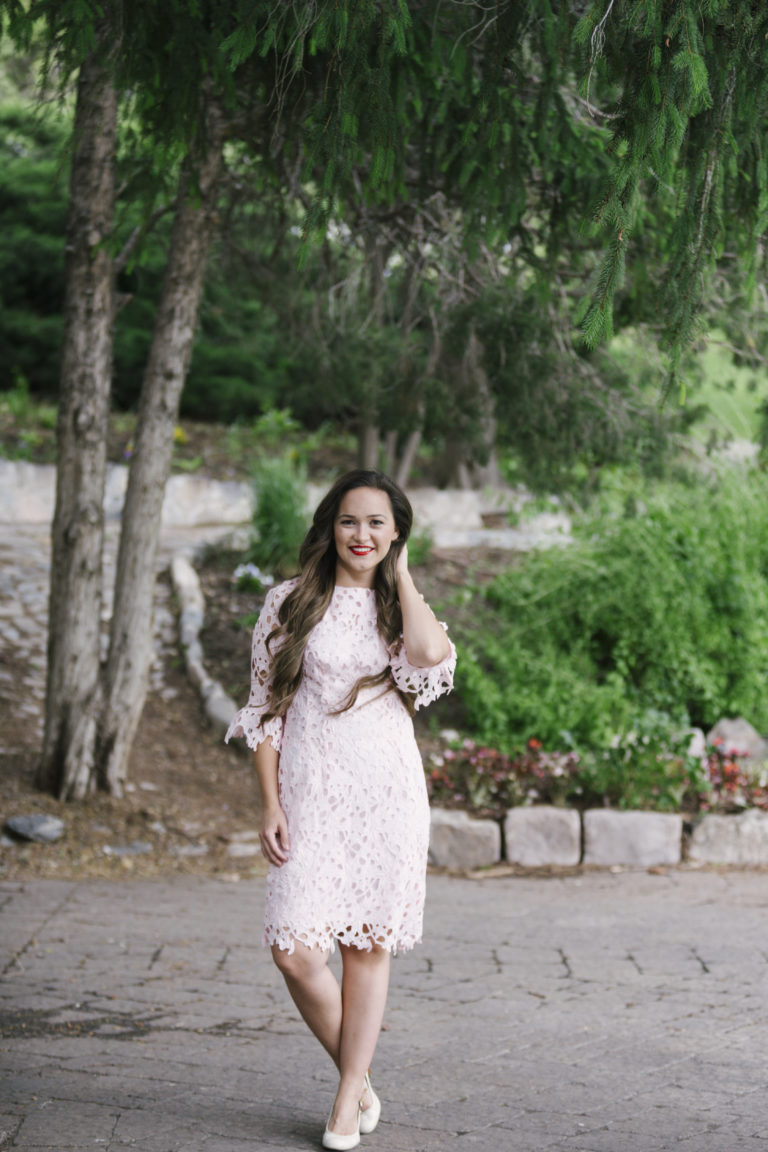 Follow me on Instagram to catch me behind the seams and see my latest projects before I blog about them.
SaveSave
SaveSave