Quilting with the Cricut Maker and Riley Blake Fabric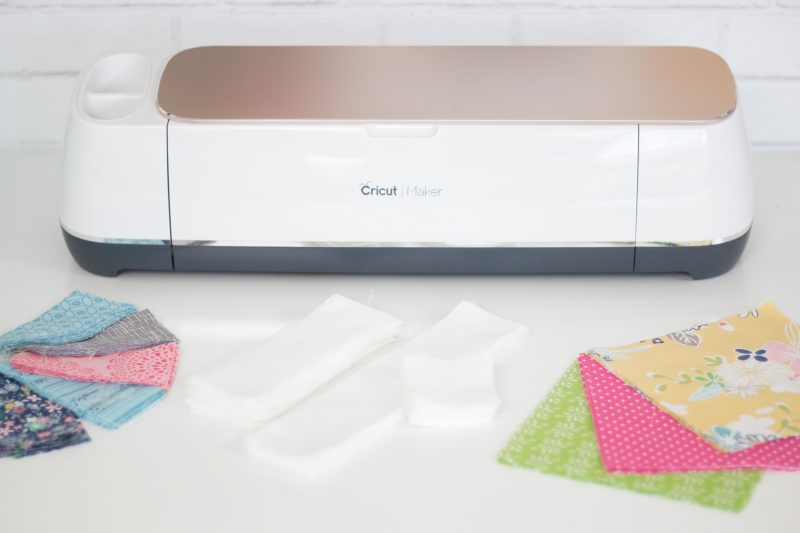 I'm so excited to finally show you my finished quilt! Actually, I feel like jumping on the roof and shouting it out to the whole world! Yes, I'm an experienced seamstress but I typically stick to apparel and the thought of making a quilt has always been a bit overwhelming. But honestly, I'm amazed by just how seamless the entire process has been.
In case you missed my previous two posts, this is post 3 of 3 in my Quilting with the Cricut Maker Series. Make sure to view the first post which will walk you through selecting your quilt kit and digital pattern from Cricut's design space. The second post will show you how to set up your Cricut mats and I even shared all of my tips and tricks for getting the most out of your fabric. Once you're all caught up head back here!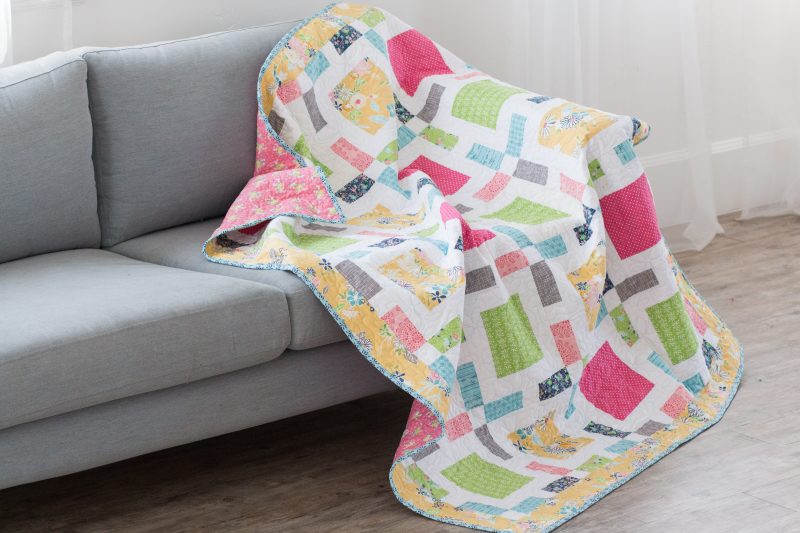 Let's start with a quick recap of the past few weeks. I purchased my quilt kit, Daisy Days from Cricut's website and then selected the Happy Squares Throw Pattern. Cricut's partnership with Riley Blake Fabrics is truly a match made in craft heaven! You can shop on Cricut.com for everything you need including quilt kits and digital quilt patterns. And if you know me, you know I love online shopping...because who wants to put on real pants and go to the store?!? Once my fabric kit arrived in the mail, I loaded my pink fabric mats with fabric and let the Cricut Maker do all of the hard work!
What makes the Maker unique is the rotary blade. This blade slices right through fabric like butter and doesn't even require that the fabric is backed. It's basically like a miniature version of a hand-held rotary blade, except it's amazingly precise and you have the ability to chose from hundreds of different digital designs. Pretty neat, right?
If you aren't familiar with the Cricut Maker start by reading this post!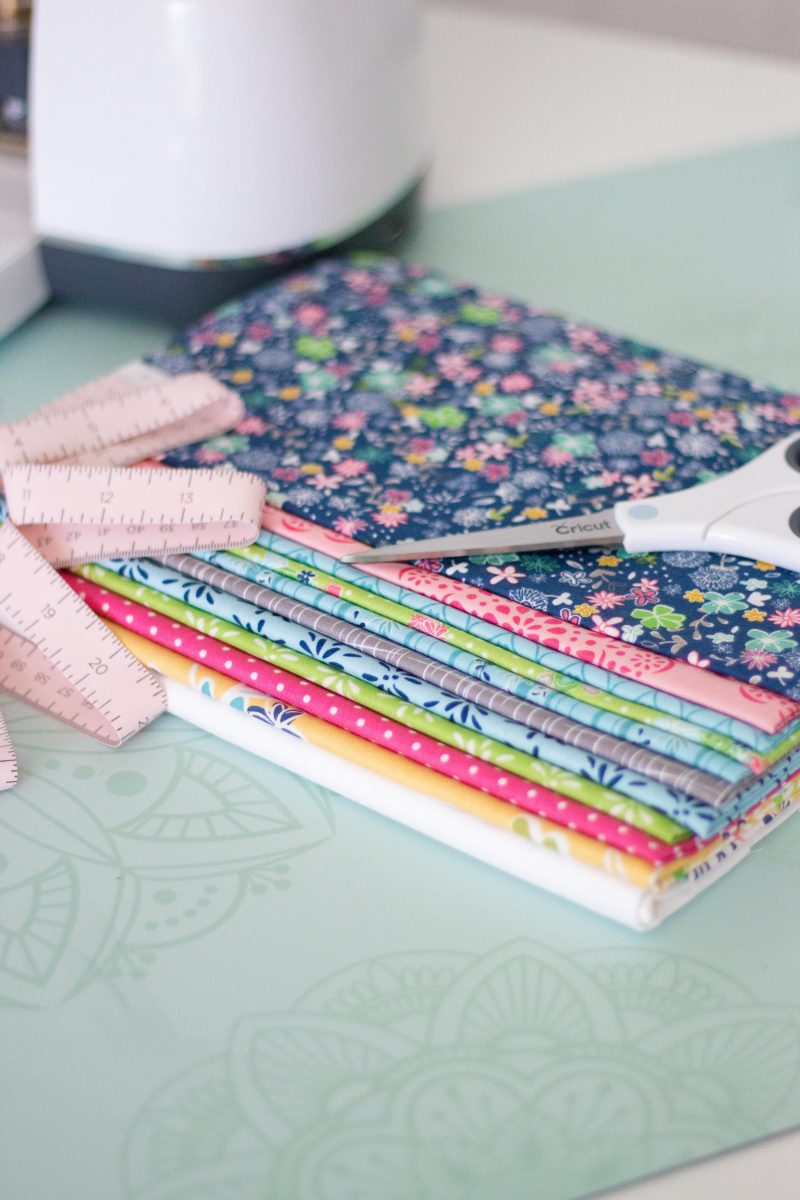 You can see the photo below of all of my fabric pieces that were cut out perfectly by the Cricut Maker. Jump back to last weeks post to get more details on the fabric cutting process as well as my tips and tricks.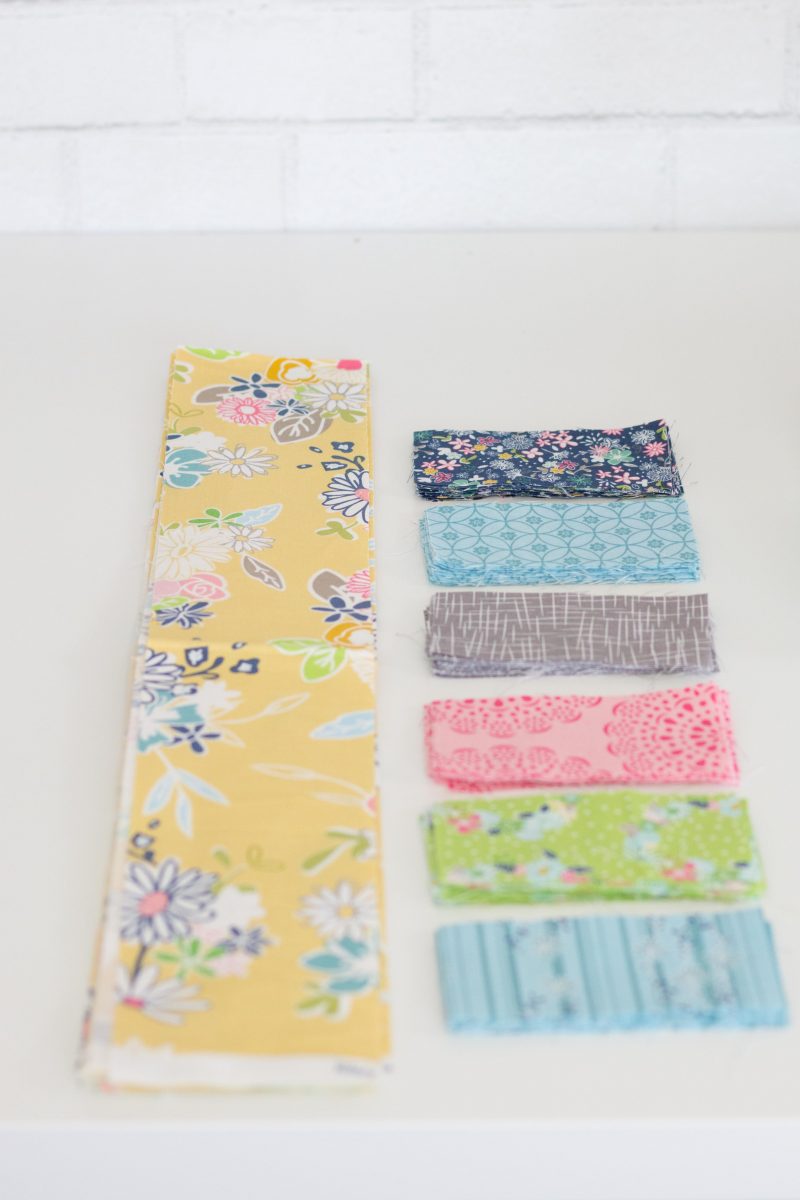 Once all of my fabric pieces were cut out, I started assembling my quilt. That's the part I was really looking forward to! I've never been a big fan of cutting fabric, so I was pretty excited (to say the least) to get to skip that part altogether and jump right into the fun part!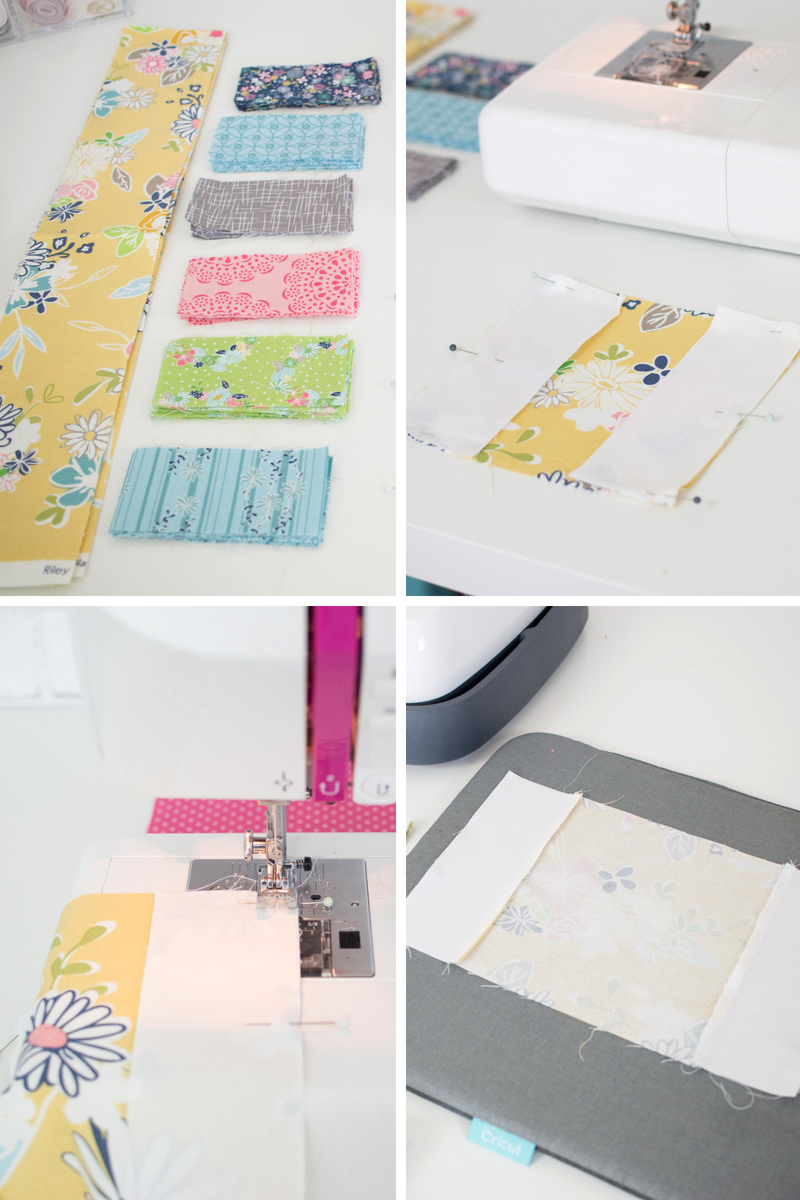 The quilt pattern comes with a downloadable PDF pattern that gives step-by-step instructions of each part of the assembly process. Each patterned piece of fabric needed to be sewn together with a white fabric to create a border. I chain pieced my fabrics together to save on thread and time. It's a super simple tip I picked up from a quilting friend of mine. The pattern was really straightforward and included detailed step-by-step instructions.
I used my EasyPress to press all of my seams flat in seconds. I really love the extra weight of the new Cricut EasyPress 2 because it made ironing my quilt blocks even easier and left me with incredibly flat seams. You can read all about the new and improved EasyPress here.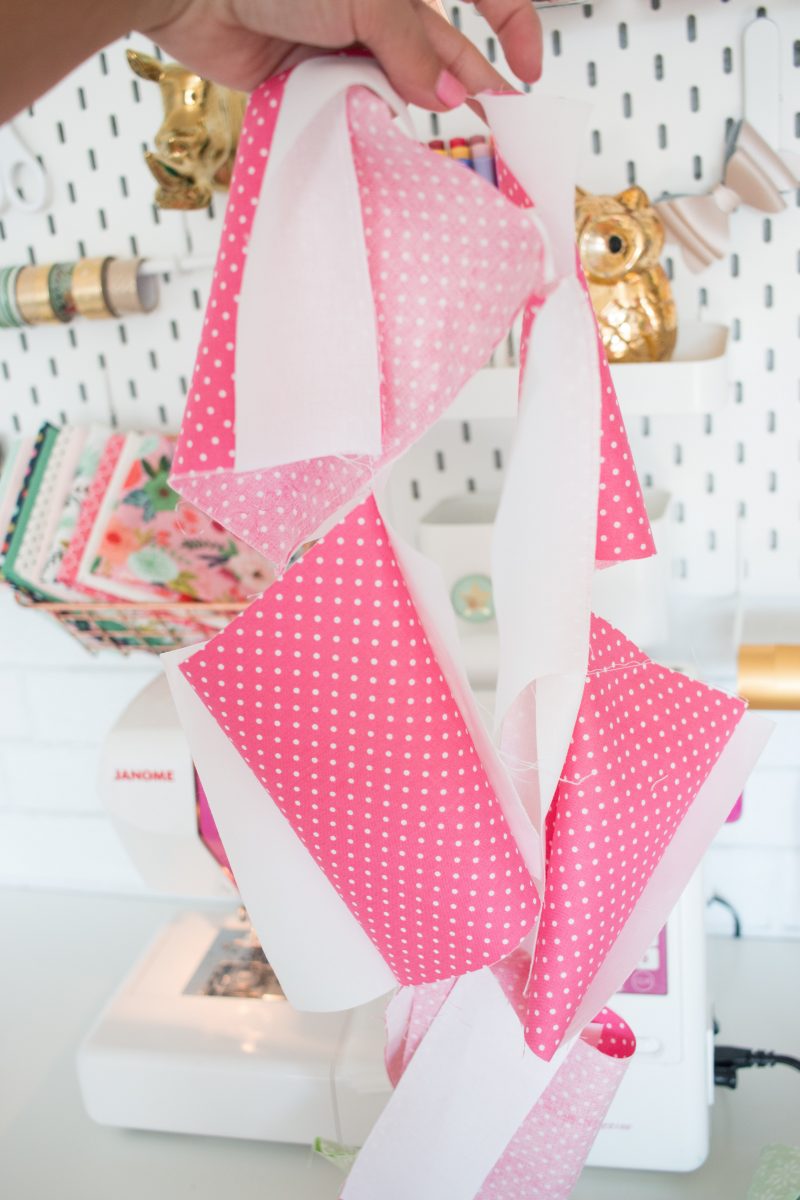 I sewed all of the strips together according to the directions and finished up my quilt top. I just love how it turned out!!
When I took my quilt top to my local quilt shop to purchase the backing fabric they all remarked on how impressed they were by how well everything lined up and the fact that this was only my second time making a quilt. Of course, I bragged on my Cricut Maker for making the process so easy!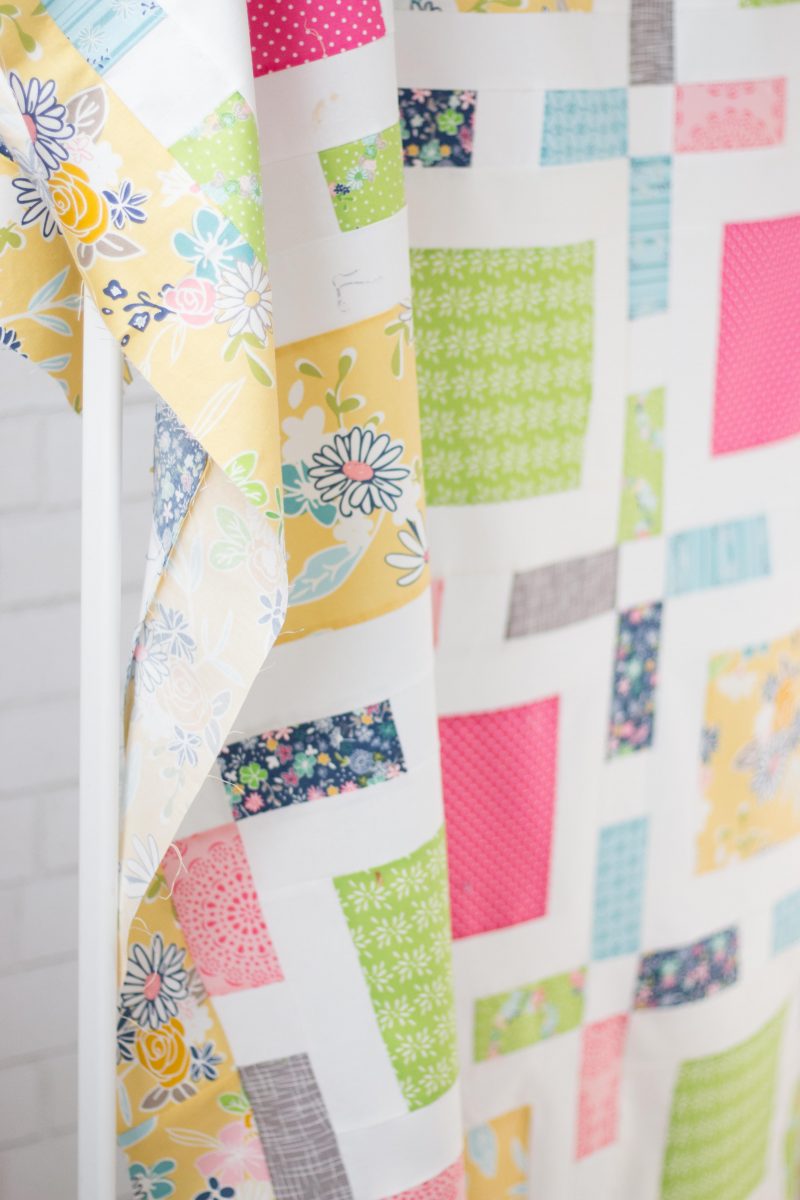 Once my quilt top was completed I contacted Britt's T-shirt Quilts to longarm quilt my quilt top. She was amazing to work with and made the entire process SO easy! I dropped off my quilt top, the bias binding fabric, and the backing fabric just a few days ago.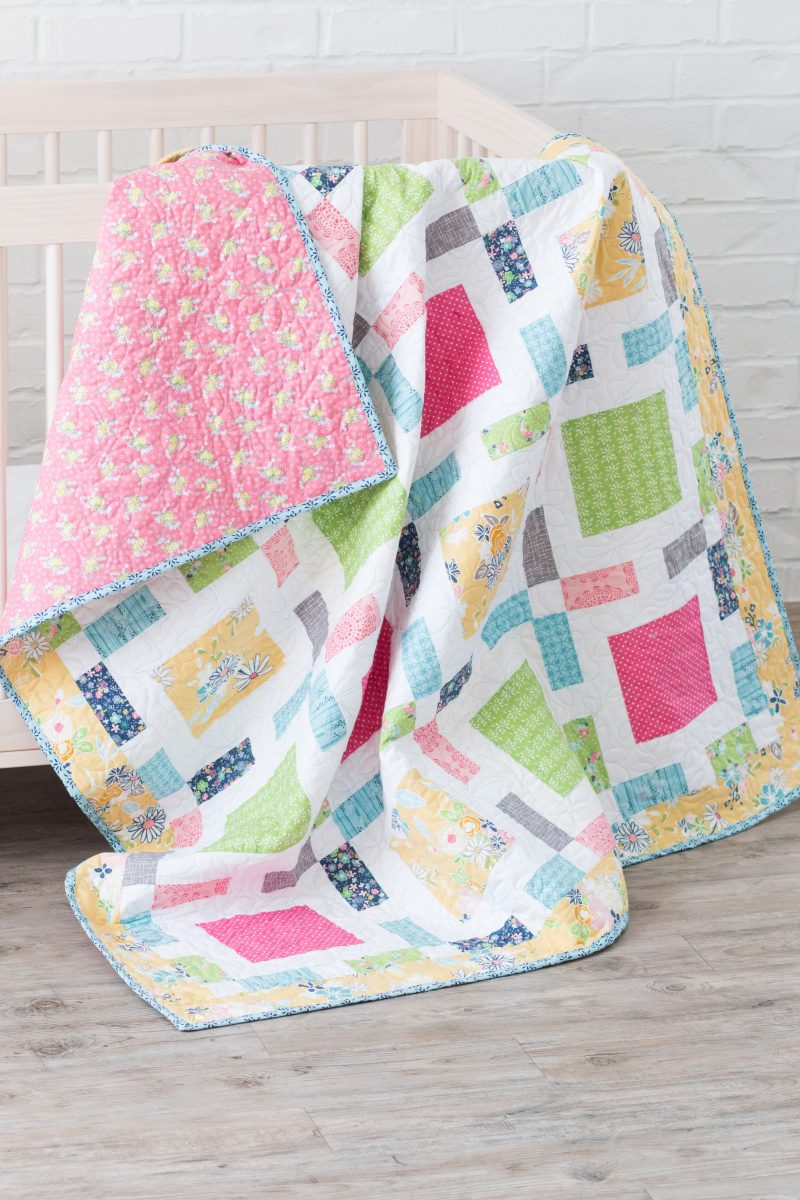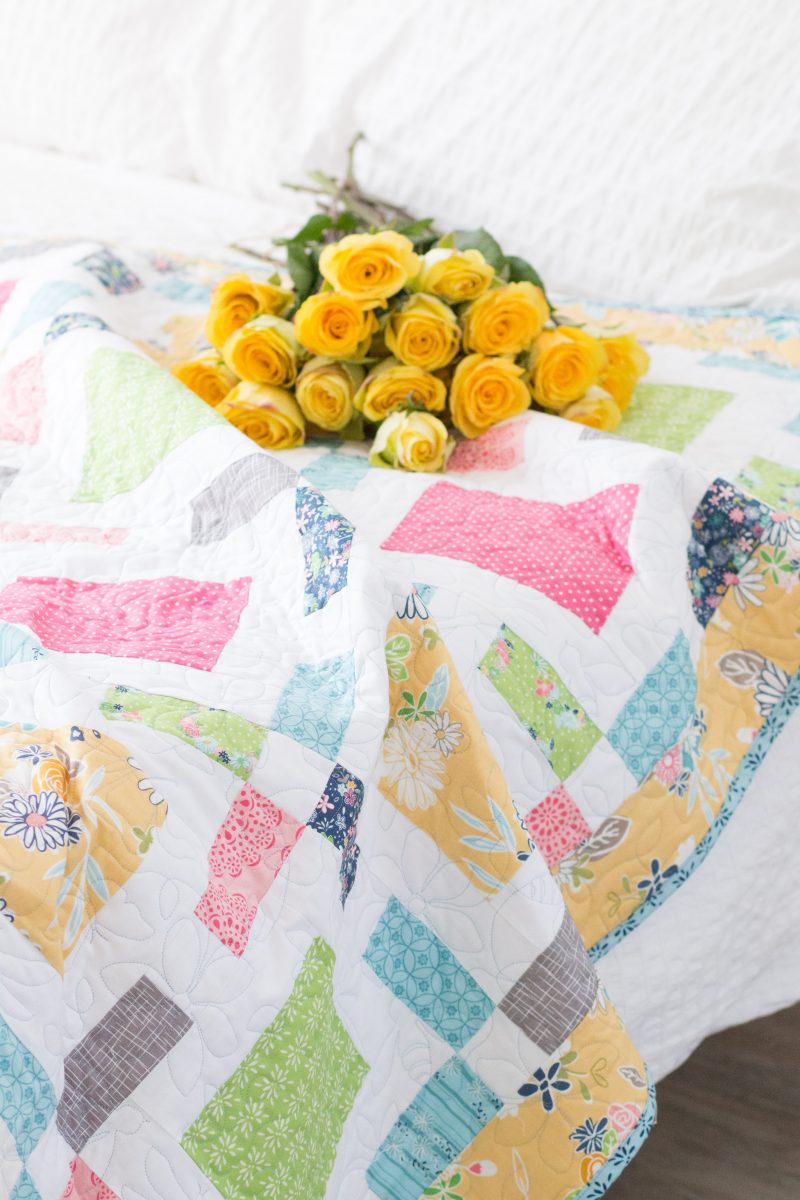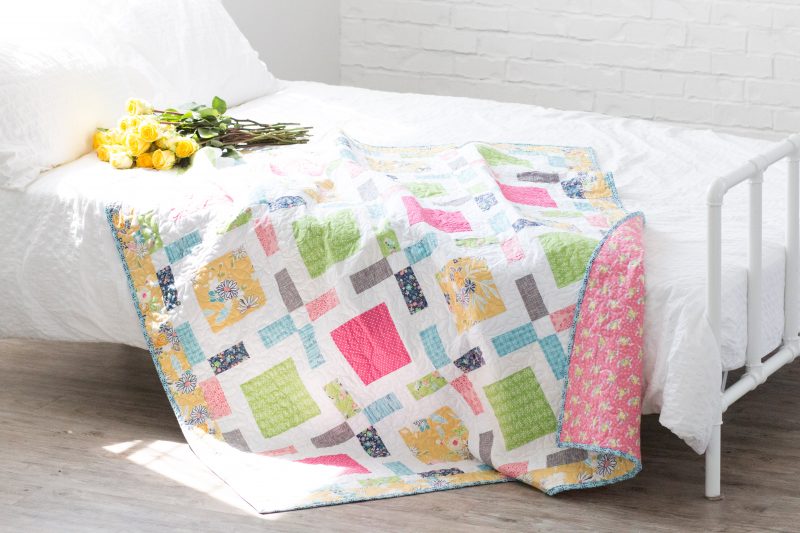 Britt went right to work and sandwiched a layer of cotton batting with the quilt top and the backing I provided. Then she placed the three layers on her longarm machine and quilted the most amazing design. If you look closely you will find butterflies, bees, flowers, and dragonflies. It was the perfect design to really bring this quilt to life and I love the blue thread that she used to give the designs an added bit of dimension.
If you're wondering what long arm quilting means it refers to the process of sewing the quilt top, the inside cotton batting and the backing fabric together. The three layers of fabric are loaded onto a large metal frame and the sewing machine head glides along the fabric creating a design that stitches the three layers together.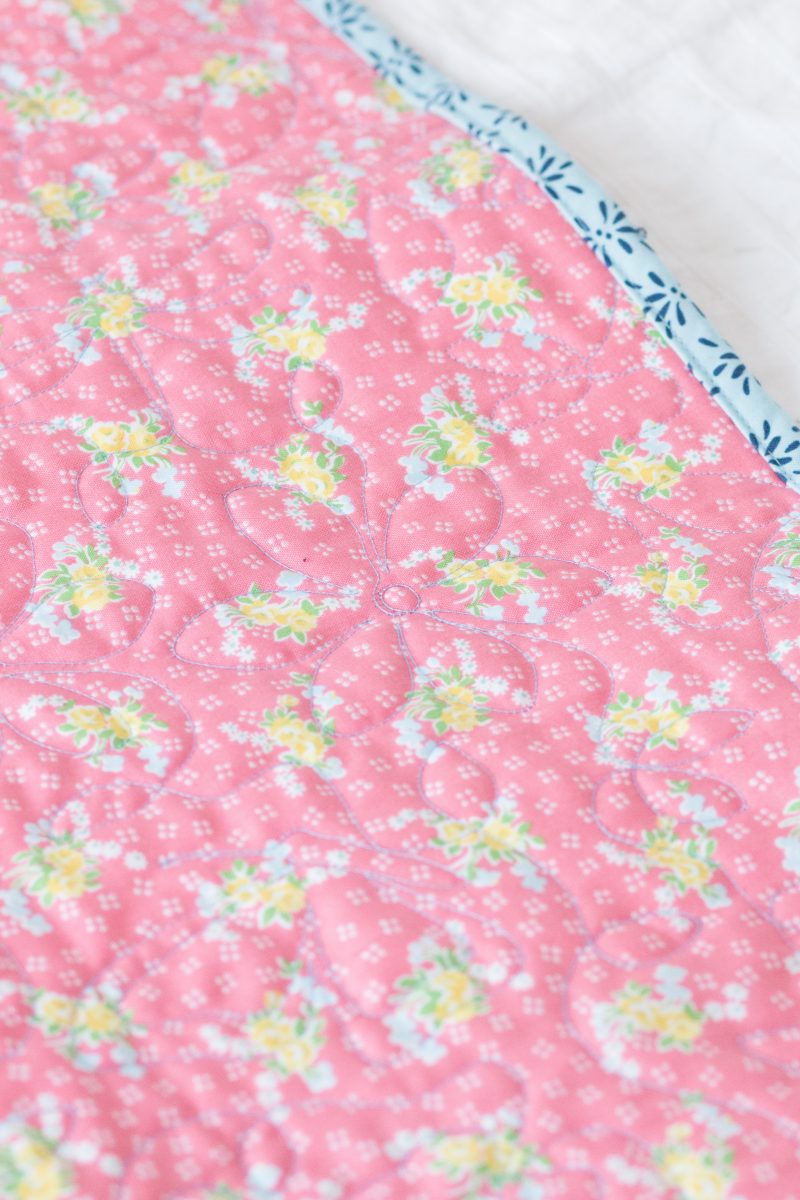 Once the quilting process was finished, she trimmed down the excess fabric from the edges of the quilt and then she created the bias tape to finish the edges of the quilt and she even sewed it on for me!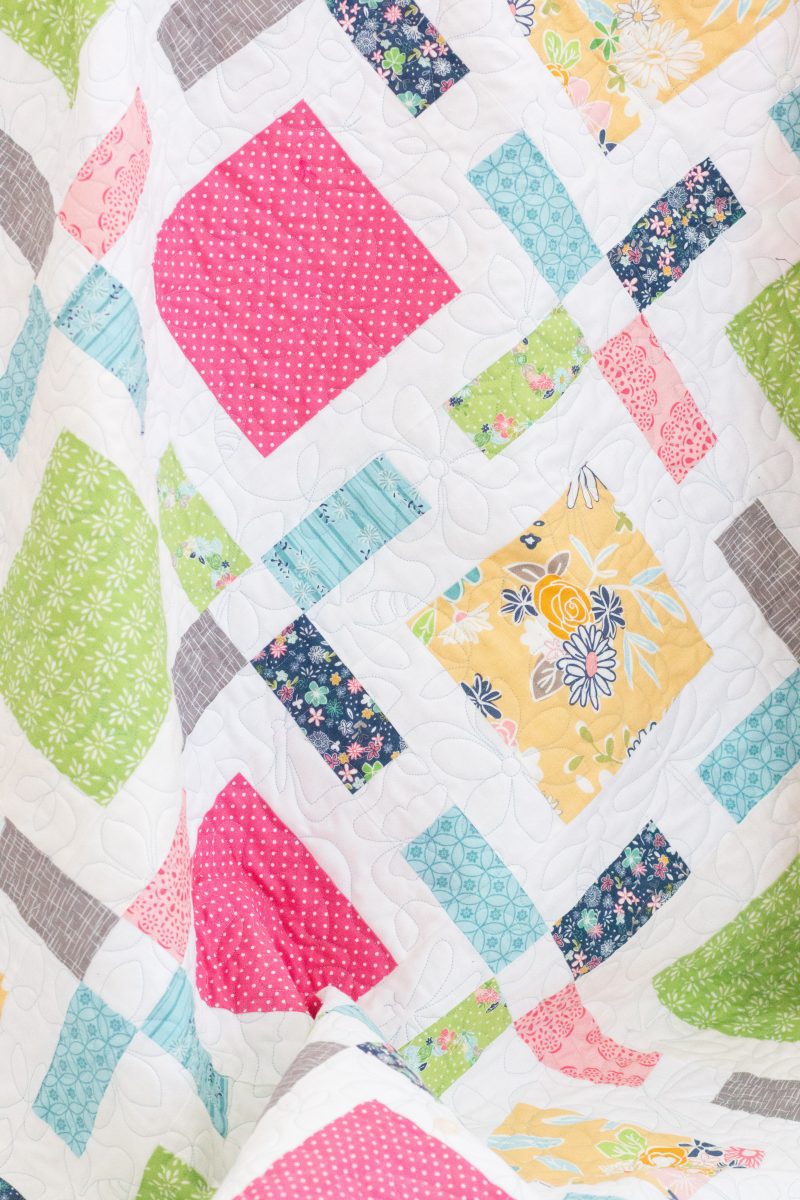 I can't tell you how excited I was when I picked up my finished quilt! It looks amazing and I'm still stunned by how easy the entire process was.
If you don't have access to a longarm quilter you can quilt your quilt on your sewing machine it just takes a bit more time, I chose to splurge since I wanted this quilt to be extra special!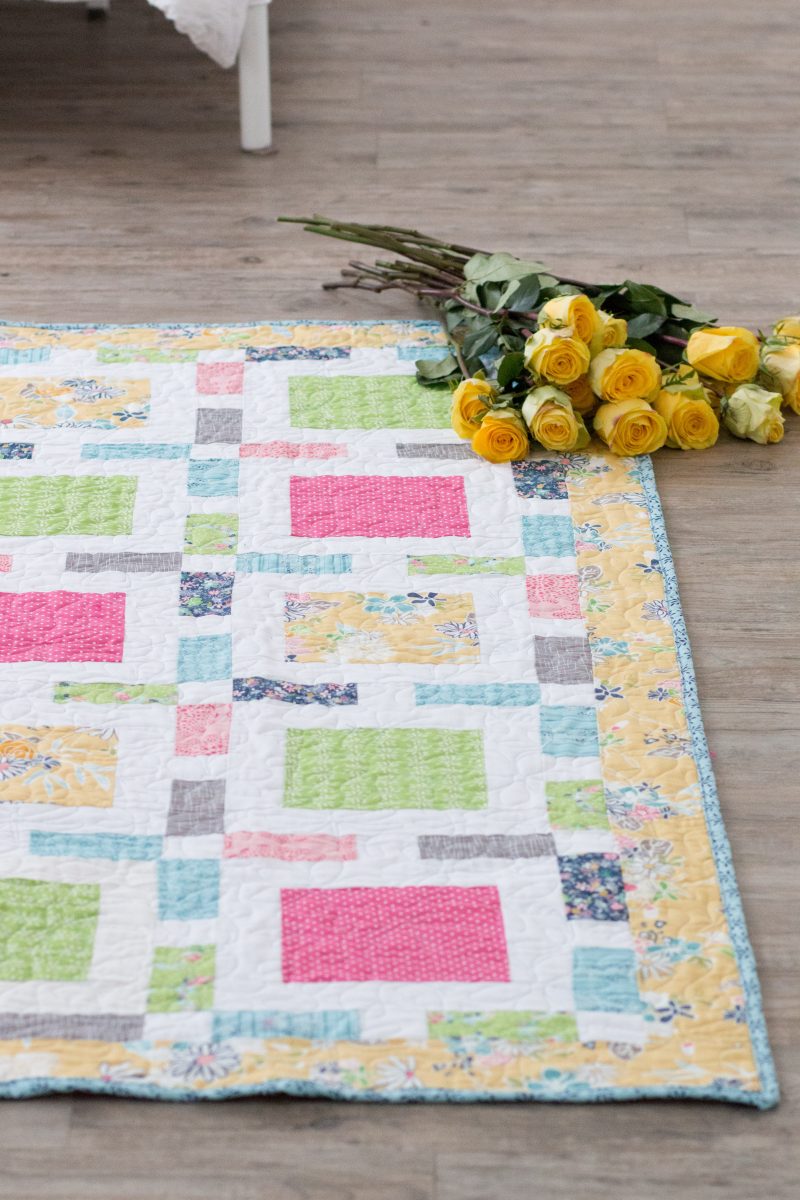 You can find the quilt kit I used for this project here.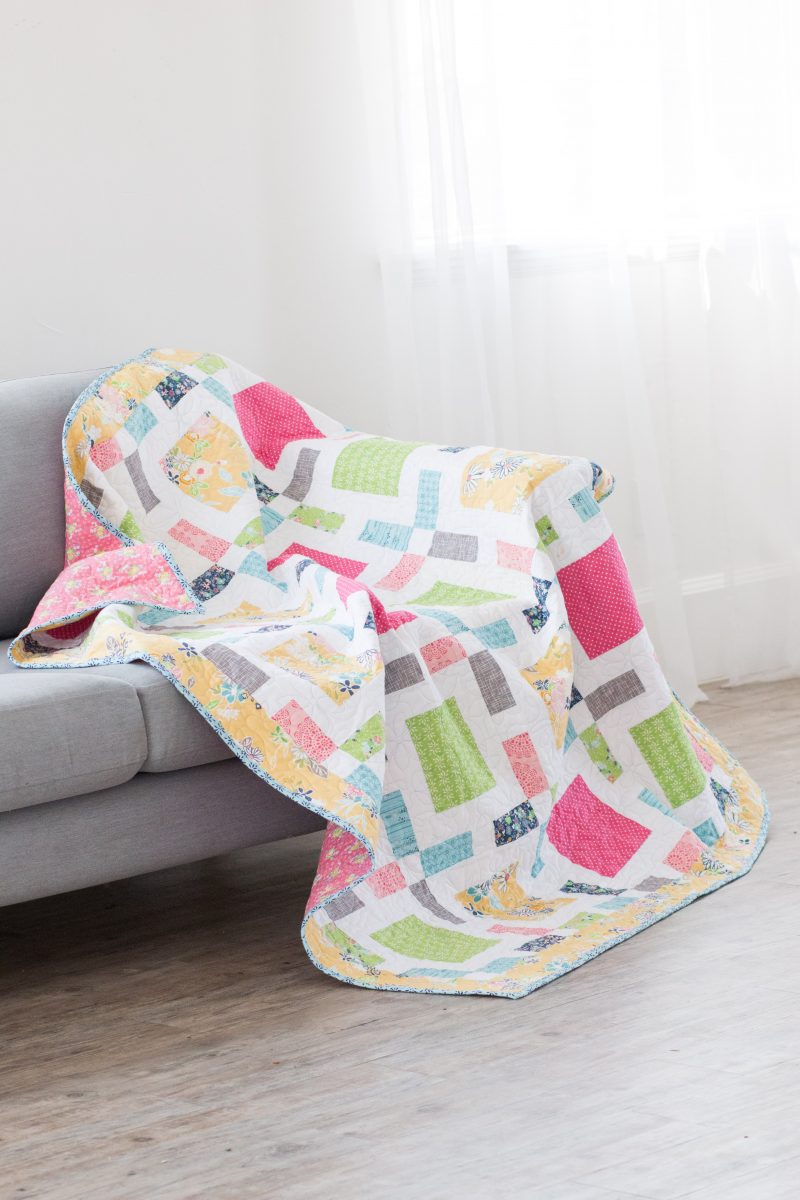 I hope you'll make a quilt using the Cricut Maker and fall in love with the process just like I have! I already purchased my next quilt kit and I'm ready to start on my next project since my daughter immediately claimed this blanket as her own!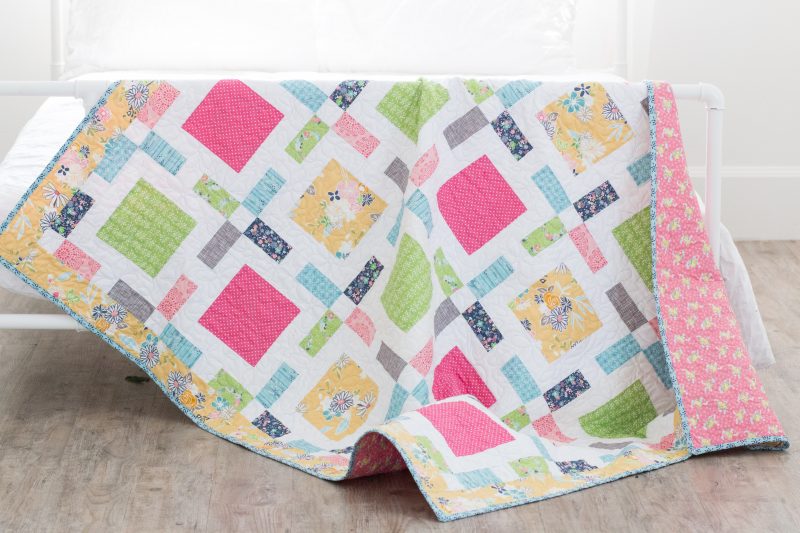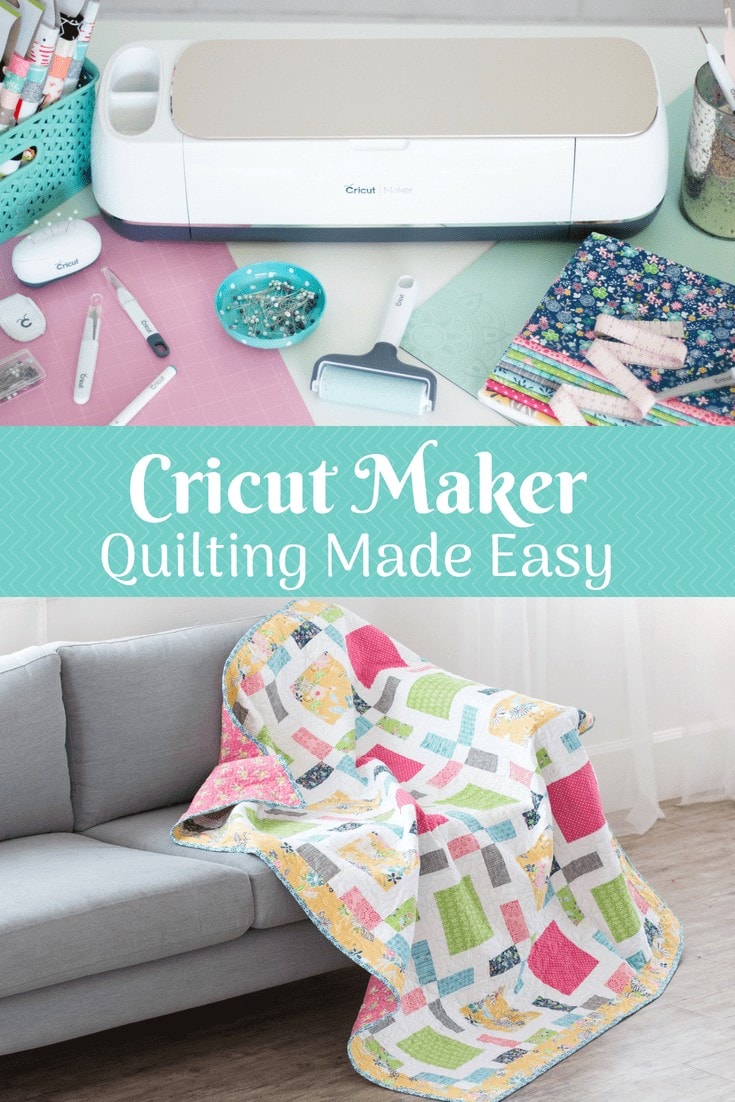 This is a sponsored conversation written by me on behalf of Cricut. The opinions and text are all mine.