Dollar Tree Cricut Hacks Every Crafter Needs To Know to Organize Tools and Supplies, Get the Most of out Their Purchases and Save Time and Money!
If you know me, you know how much I love a good deal, saving money, and coupons. So it should come as no surprise that I'm a big fan of Cricut hacks! I'm always looking for ways to make my supplies last longer and save money.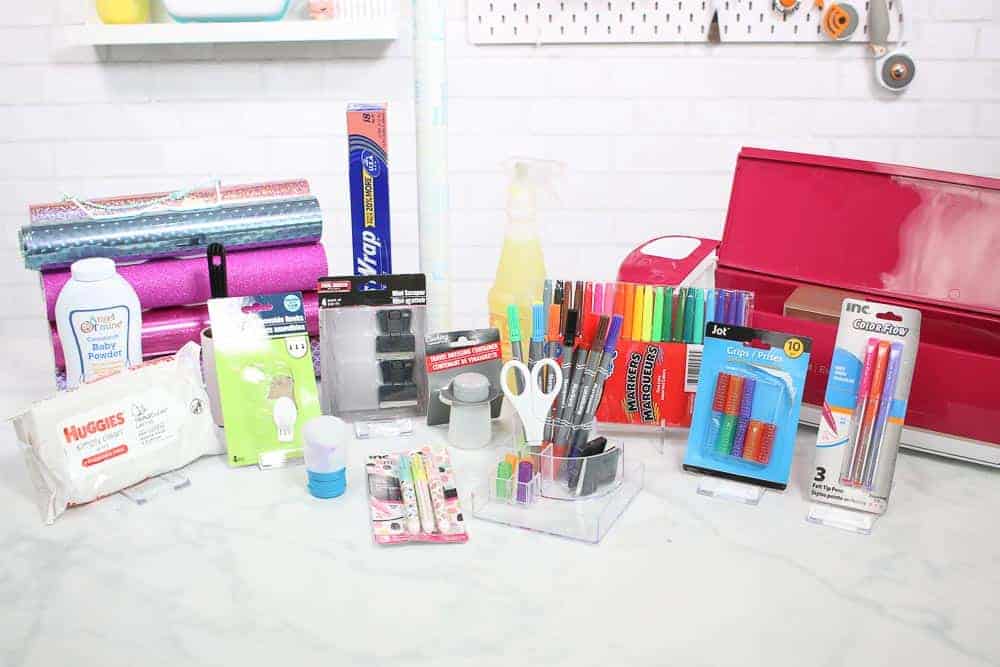 Now, I know that crafting with your Cricut can get pretty expensive, so I've put together 12 of my favorite Dollar Store Cricut Hacks to help you save a little money!
My first 10 Cricut Hacks Every Crafter Needs to Know was such a hit that I decided to make another one but this time I focused on Dollar Tree hacks.
If you like writing with your Cricut, you probably found out pretty fast how expensive Cricut's pens and markers are. While they are high quality and write beautifully, sometimes you just need something to get the job done. The Dollar Store sells these pens that fit into the Cricut pen holder without any adjustments. You can also use almost any pen with your Cricut; just pop out the pen holder, grab a pack of grips, cut it on one side, slide it around the marker and insert it into clamp and get writing. Jot Markers.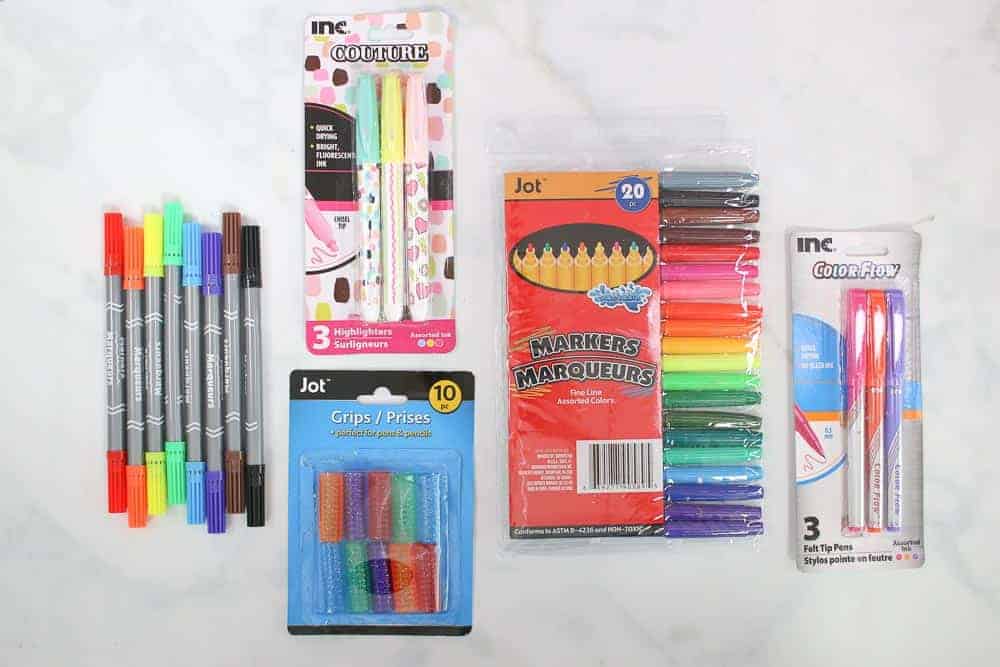 If your vinyl rolls are out of control, try this simple hack! Grab a few wire dish drying racks, tie a piece of string around the top and insert your rolls of vinyl into the slots and hang it on the wall for easy access.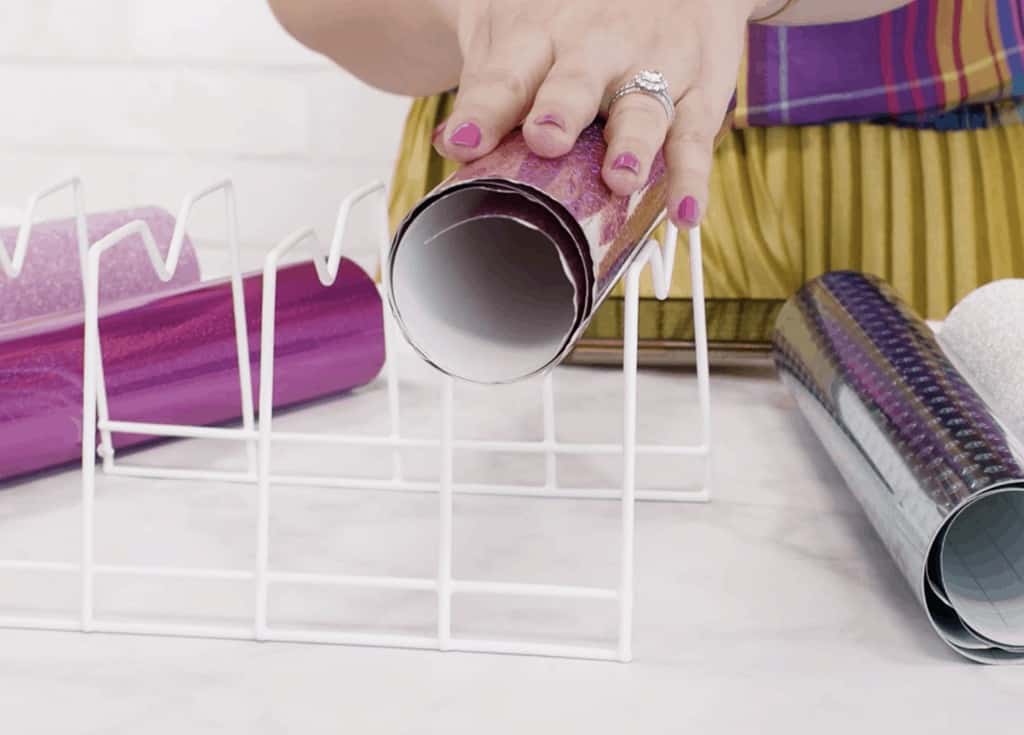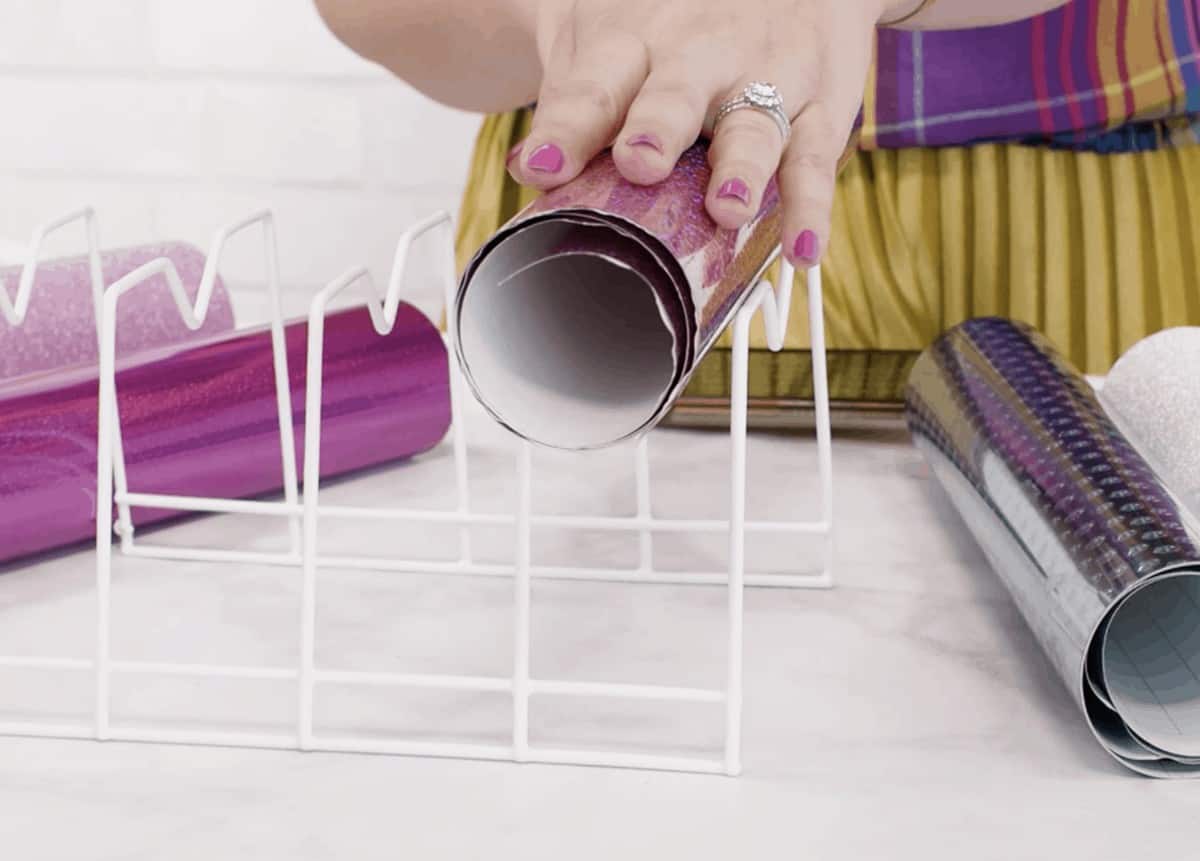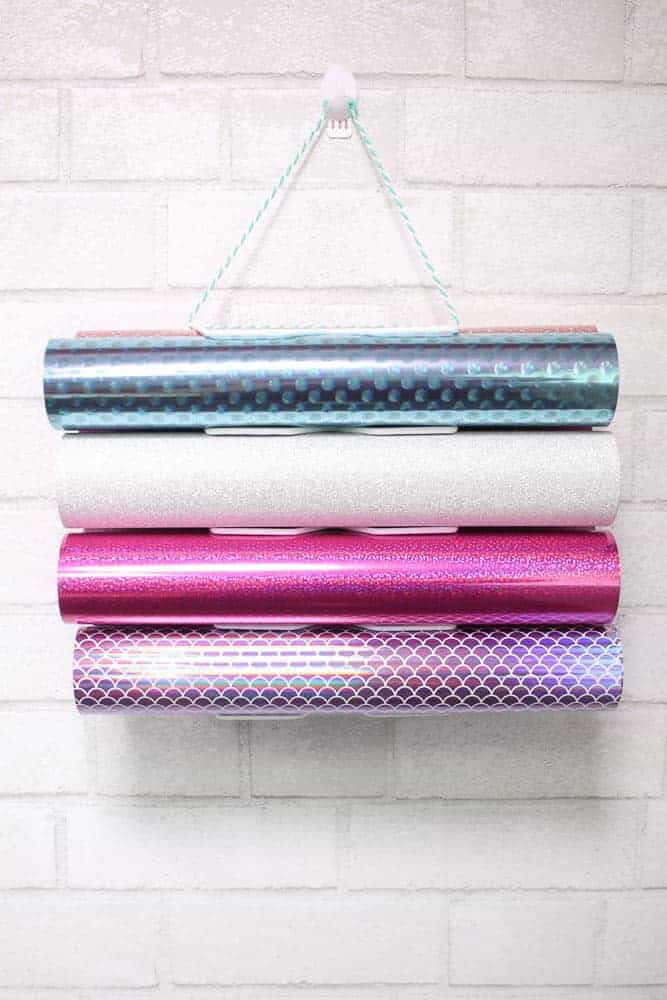 Whether you've damaged or lost your Cricut mat's protective cover, you can use this Dollar Store Shower Liner to keep your mat safe and protected, without having to buy a new mat. Simply open up the package, cut out the needed dimensions, and you're ready to go.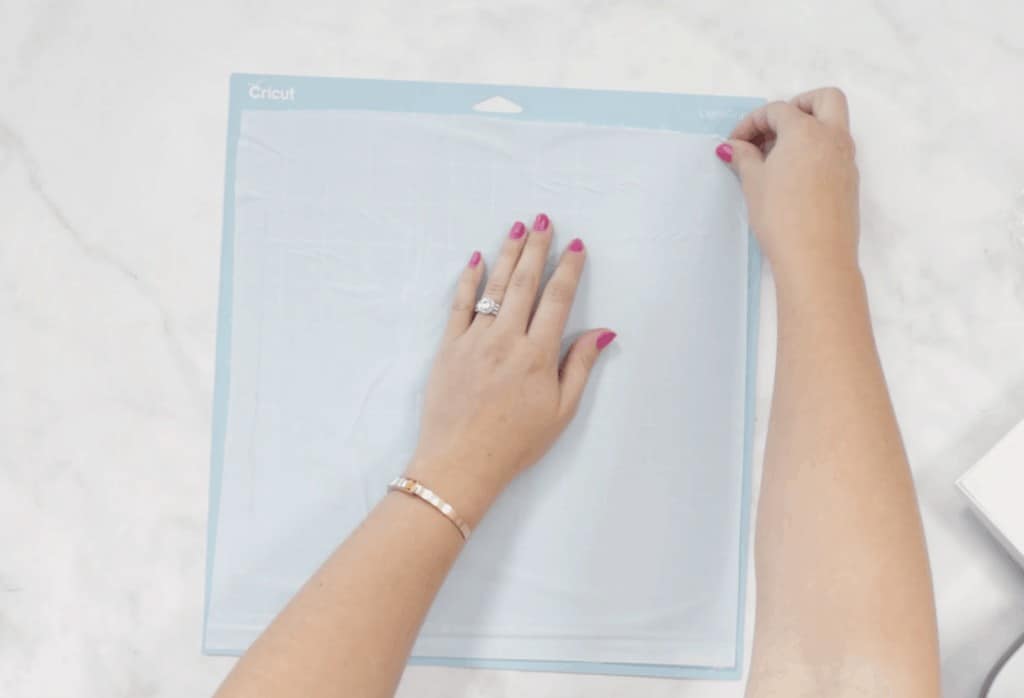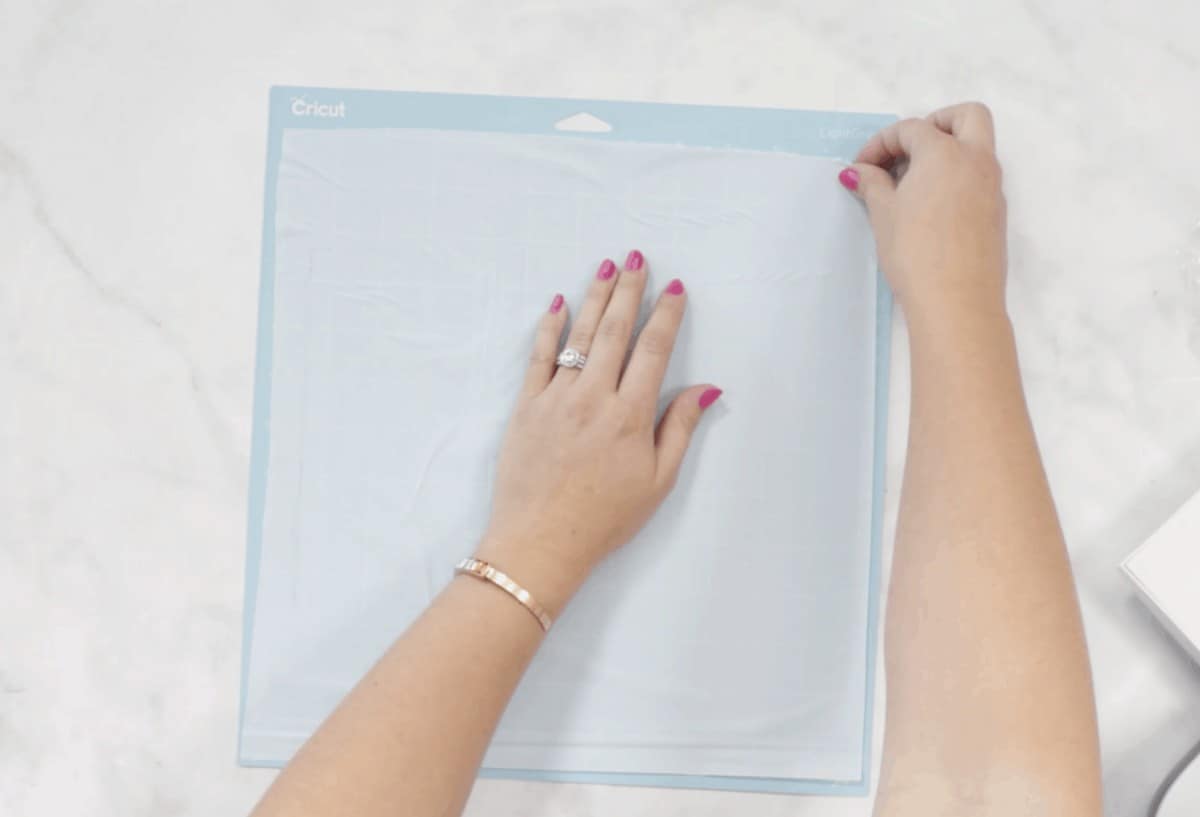 Cricut Hack #4 - Baby Powder
f you're weeding an intricate design and you don't have a lightbox, you can use baby powder to see the lines of your project. Just sprinkle a little baby powder over your project to easily see the cut lines.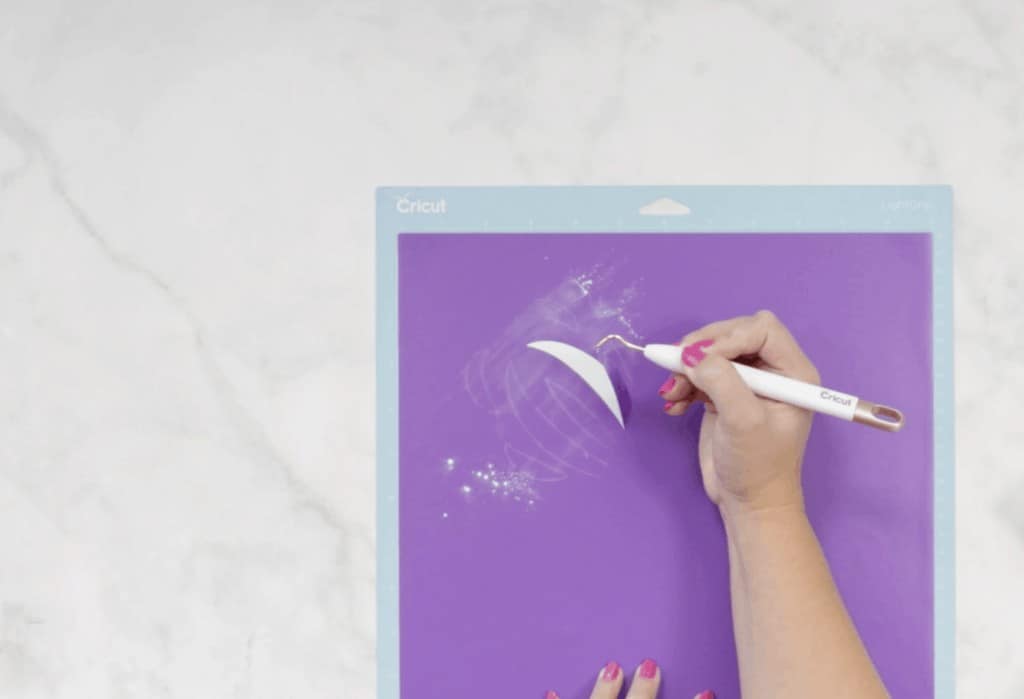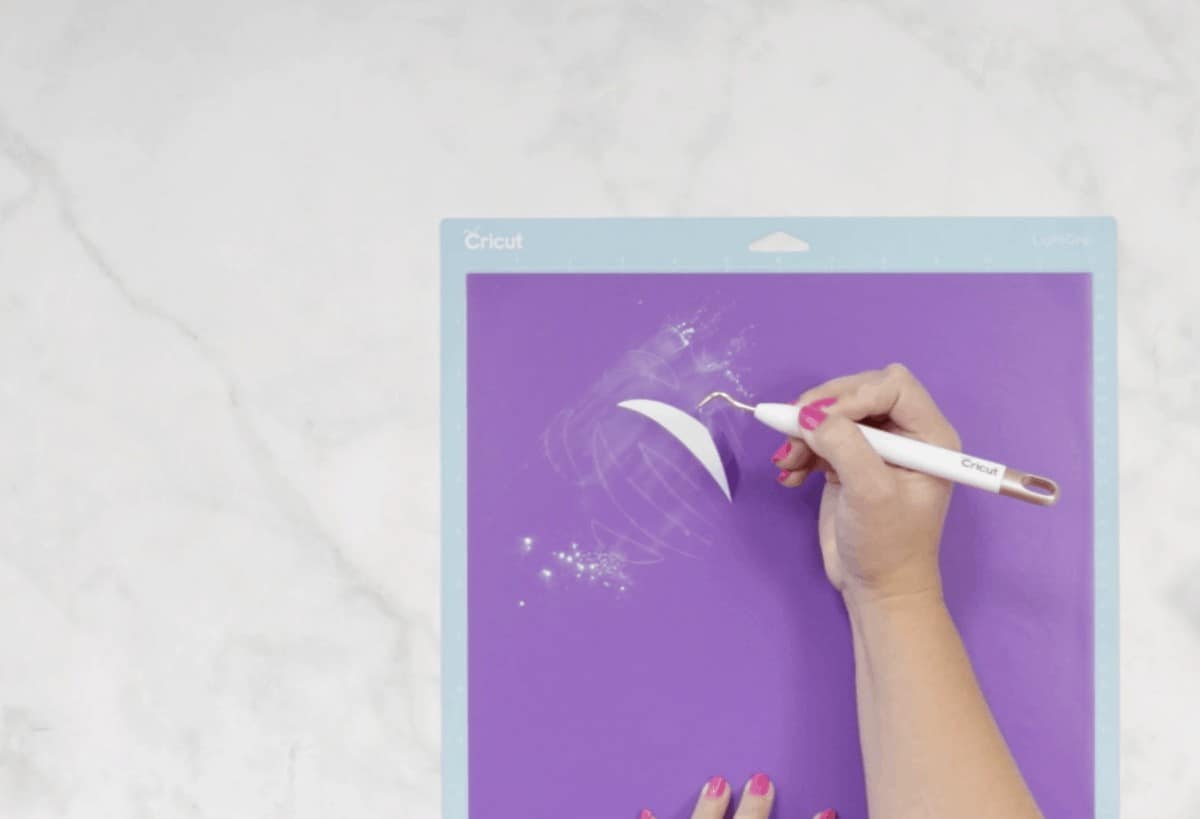 Create your own vinyl collector with this dressing silicone dressing squeeze bottle. Turn it upside down, and use an Exacto knife to cut a few slits in the bottom of the bottle. Place your excess vinyl in the bottle as you weed to easily collect it.
I always have a lint roller or two in my craft room. You can use them to pick up little pieces of cardstock or vinyl off of your mat and clean your shirts before using iron-on vinyl and infusible ink.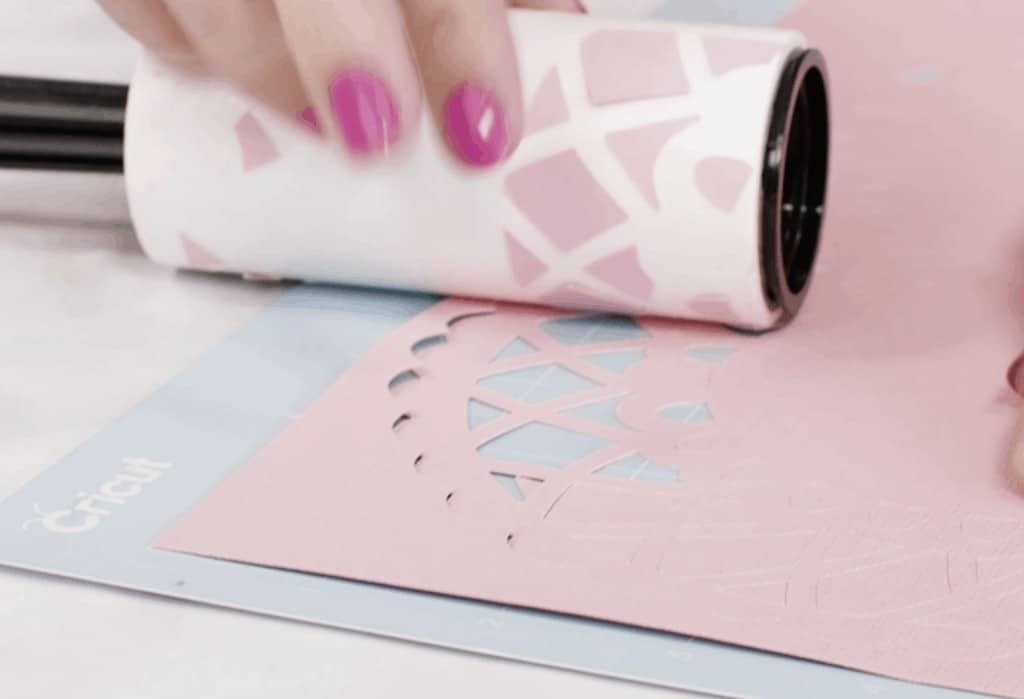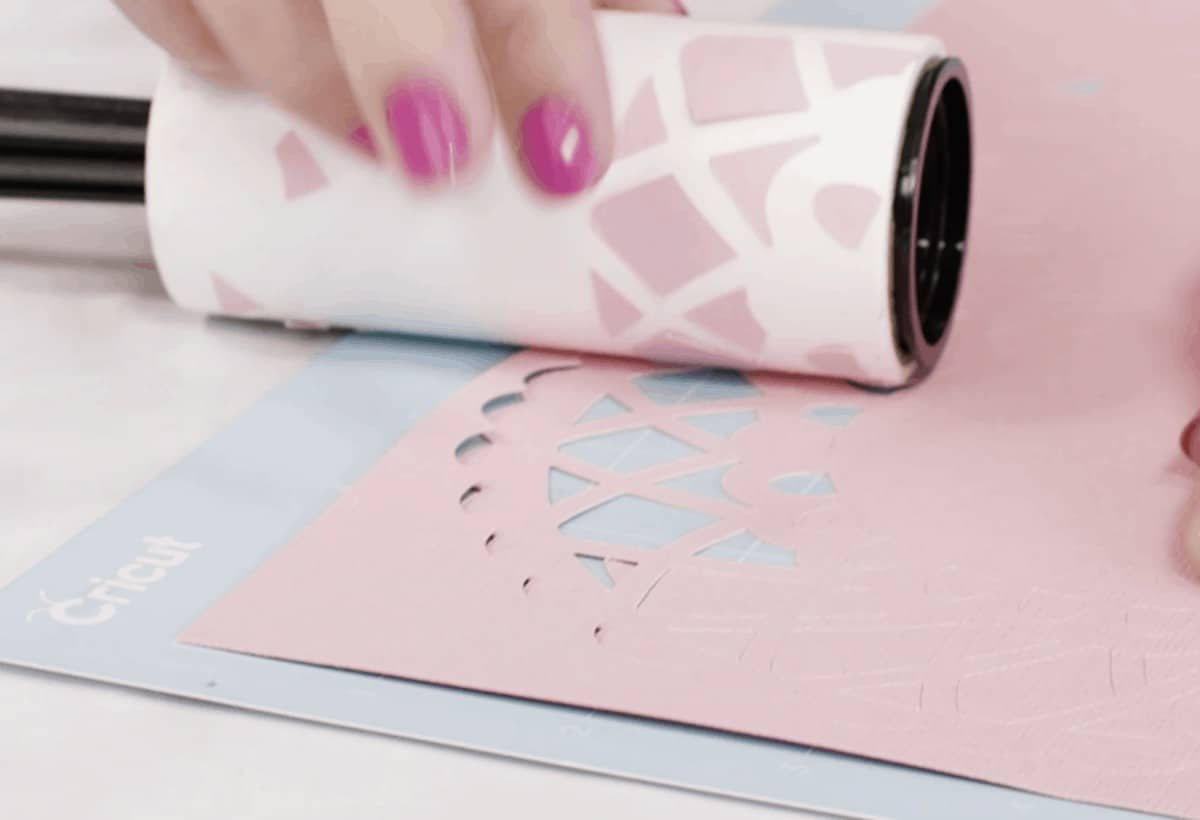 These knock off command hooks are perfect for hanging Cricut mats on the wall and they cost a fraction of the price!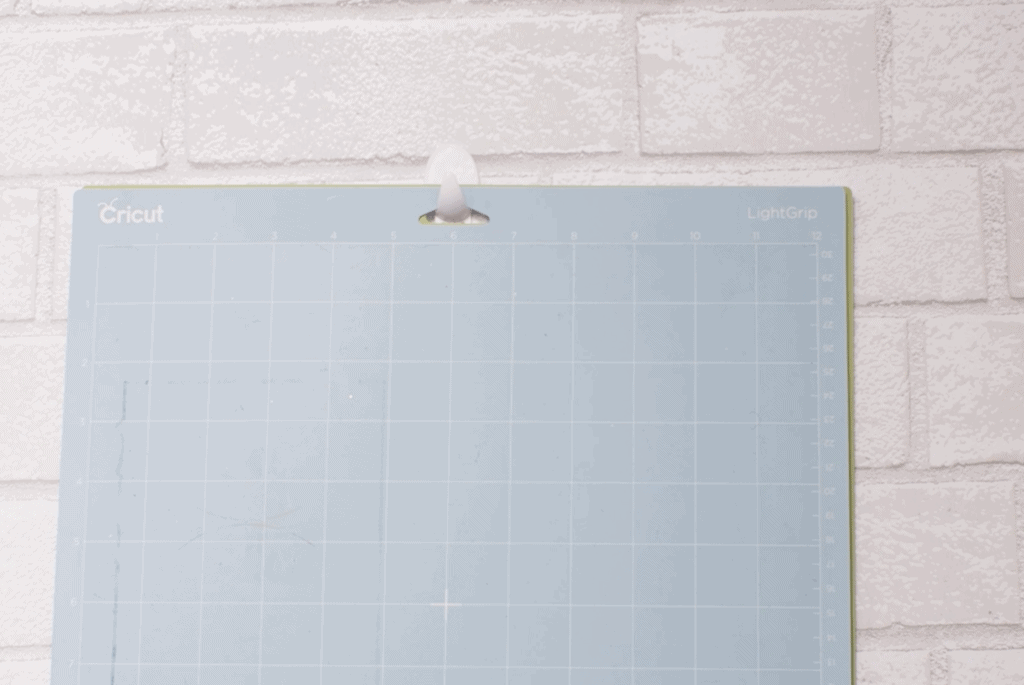 This hack has saved me so much time and money not having to replace or clean my pink fabric grip mat. When cutting fabric, put this contact paper on the back of your fabric and then onto your mat to protect your mat from collecting string and fuzzies as you cut.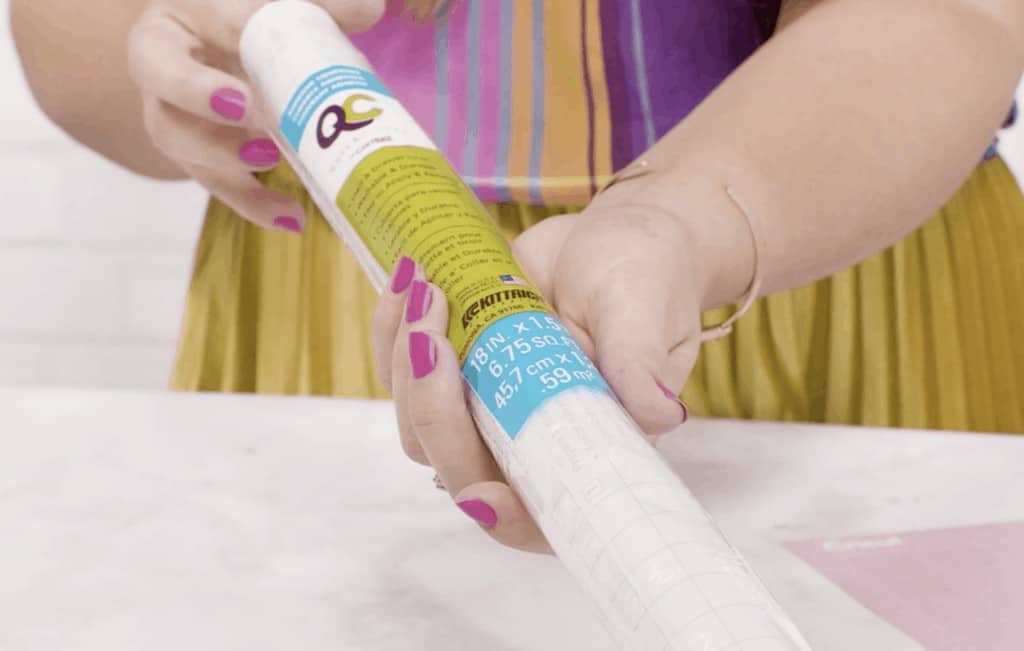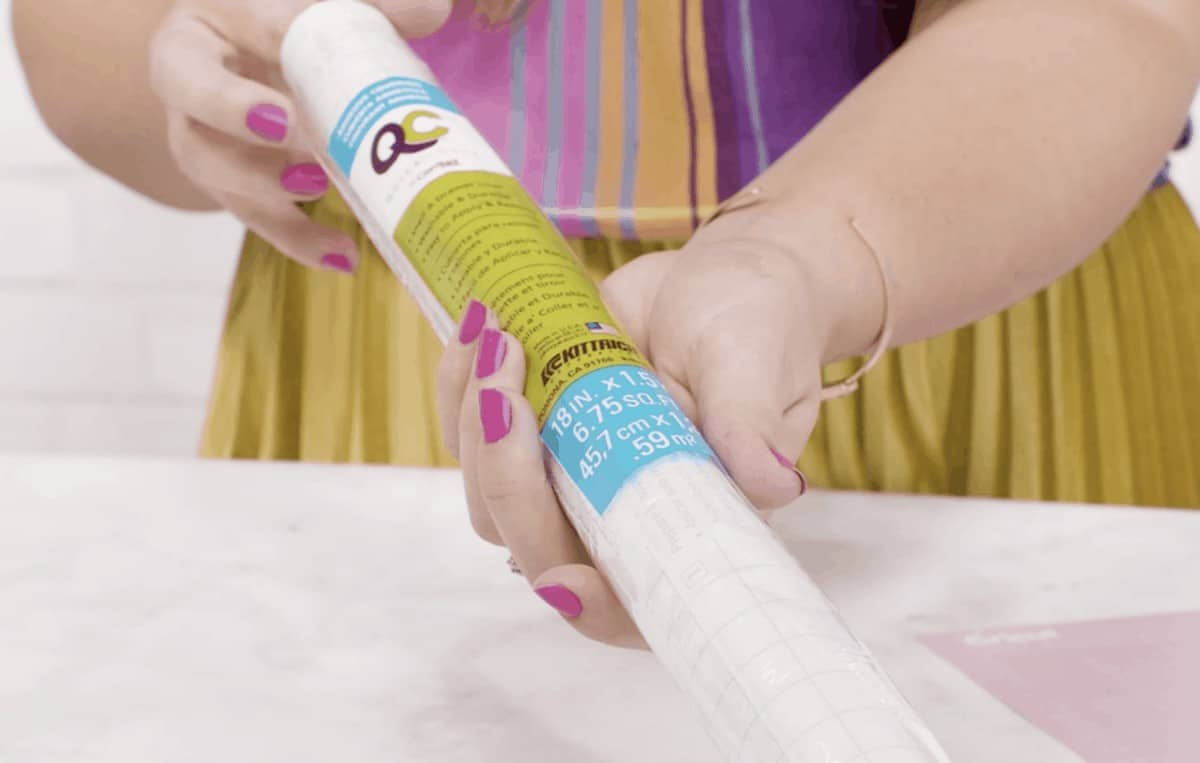 If you do a lot of vinyl projects, the cost of transfer tape can definitely add up. Contact Paper is a great alternative to transfer tape. Once your project is weeded, remove the paper backing from the Contact Paper, apply it to your project, use a scraper to burnish the Contact paper to your design. Turn your design over and burnish the backside. Peel the paper liner away from your design. Now, line up your design on your project. Use your scraper to burnish your design to your project.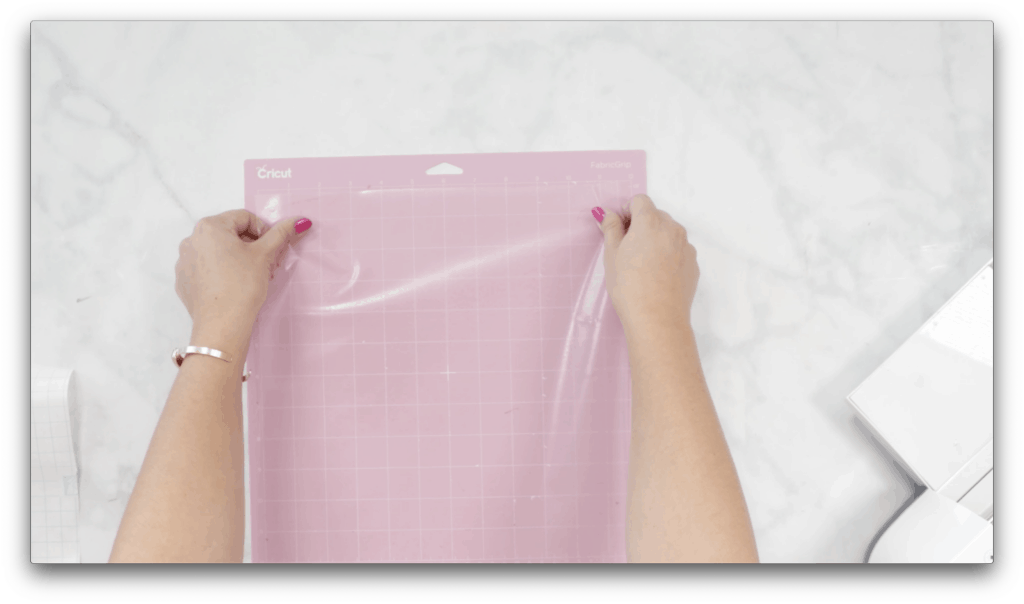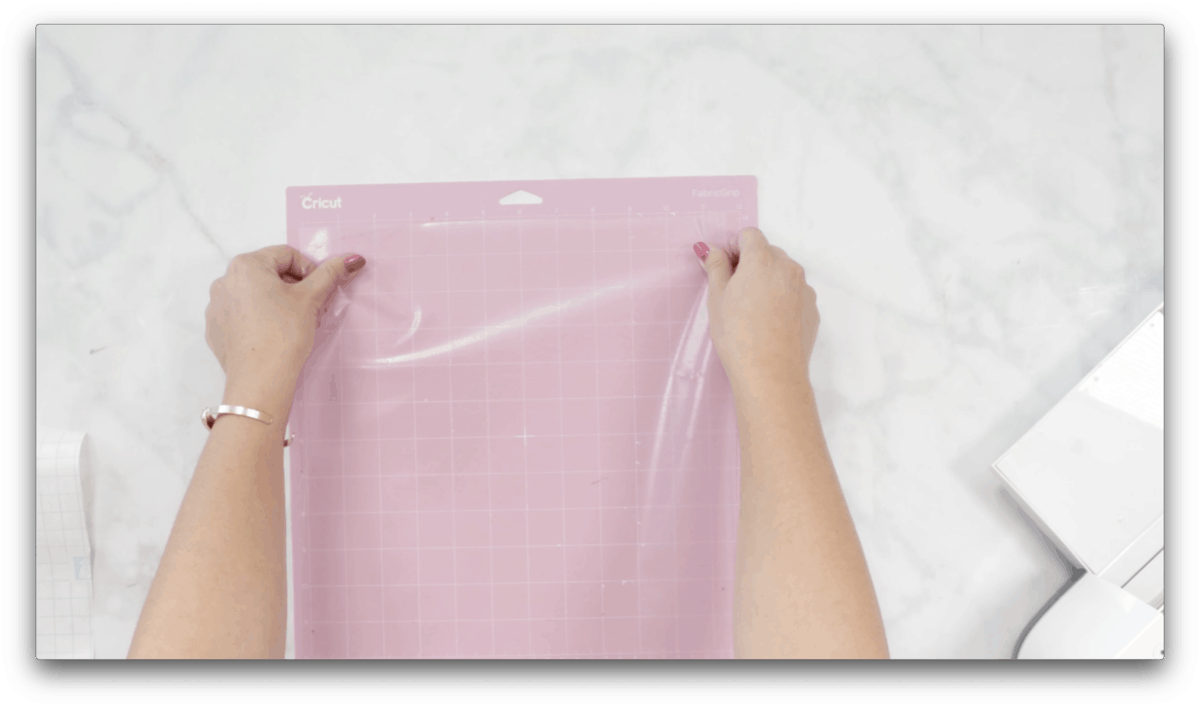 Cricut Hack #9 - Spray Bottle
If you're like me, you use your Cricut EasyPress Mini to iron small sewing projects. While I love the consistent heat of the EasyPress, I miss the seam from my iron. I picked up this spray bottle from the Dollar Store to add a little steam when using my EasyPress. Just spray your project and press.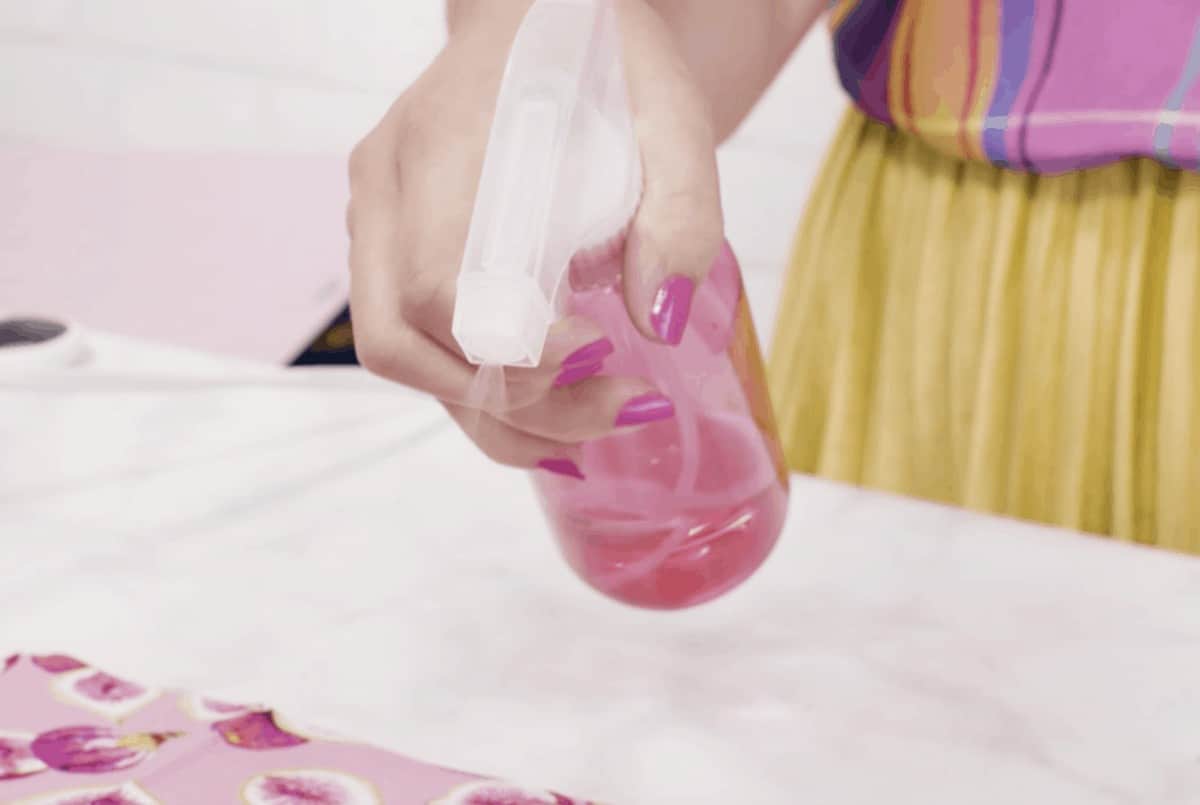 This hack is one of my favorite Dollar Store finds. These mini scrapers are sold in a 4 pack, making them only 25 cents each! The blade at the end of the scraper reverses, giving you a two-for-one hack. You can use the dull side as a scraper for your vinyl projects. The other side can be used as a cutting tool to cut away excess vinyl from your project. To flip the blade over, push out this little tab. The other side of the blade is sharp, so be careful.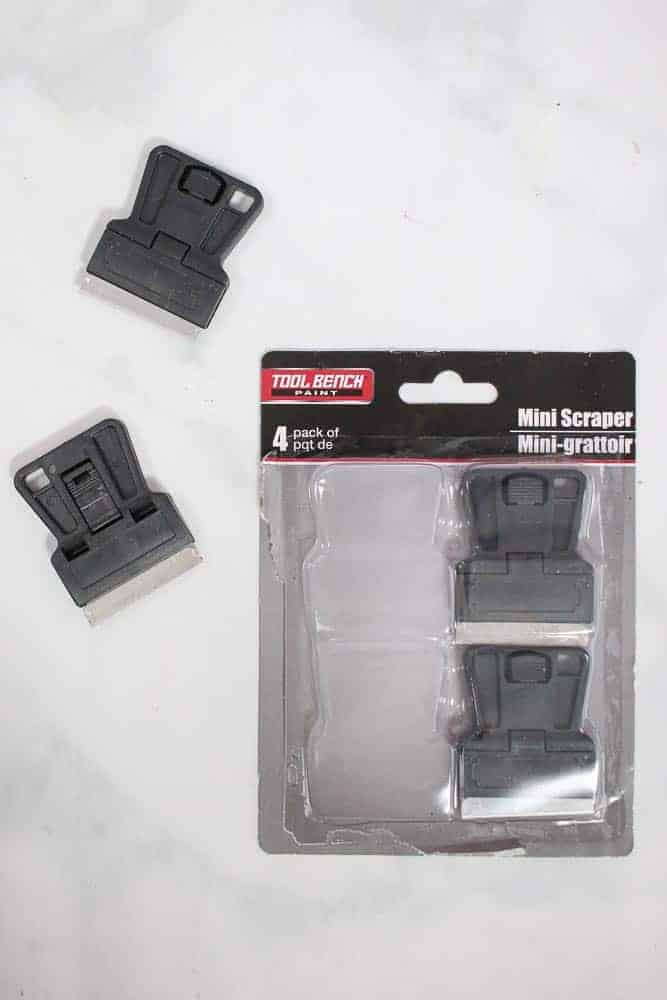 Cricut Hack #11 Baby Wipe
Easily clean a dirty Cricut mat with an alcohol-free baby wipe. Just wipe in a circular motion to remove any built-up residue.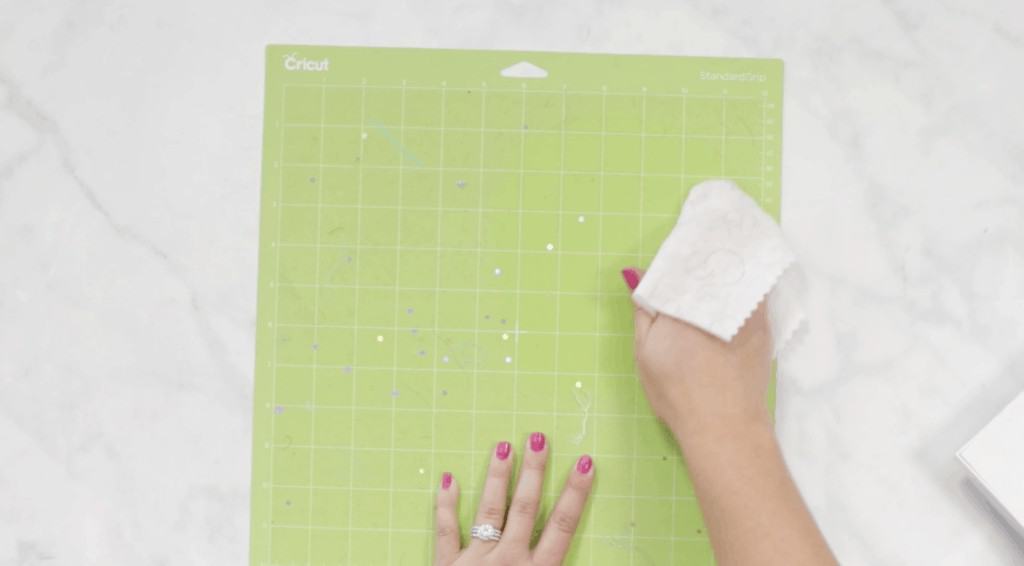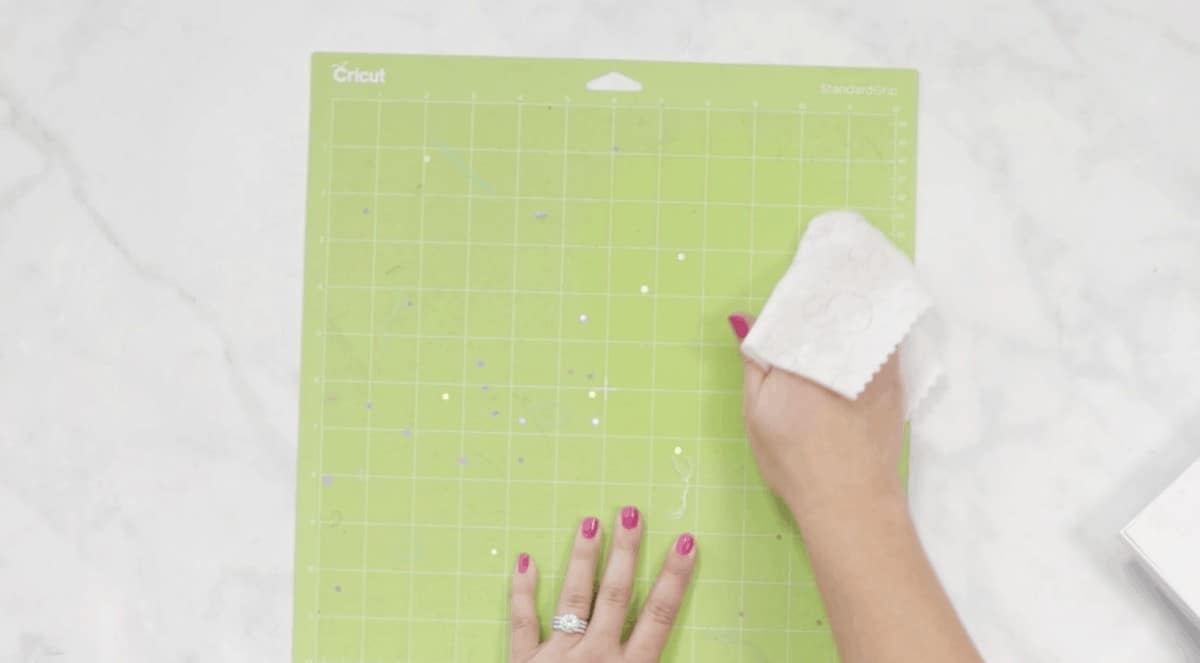 Use this acrylic makeup organizer as an Cricut tool organizer. It makes your tools easily accessible and you can see exactly what you have. I use it to store tools, blades and pens.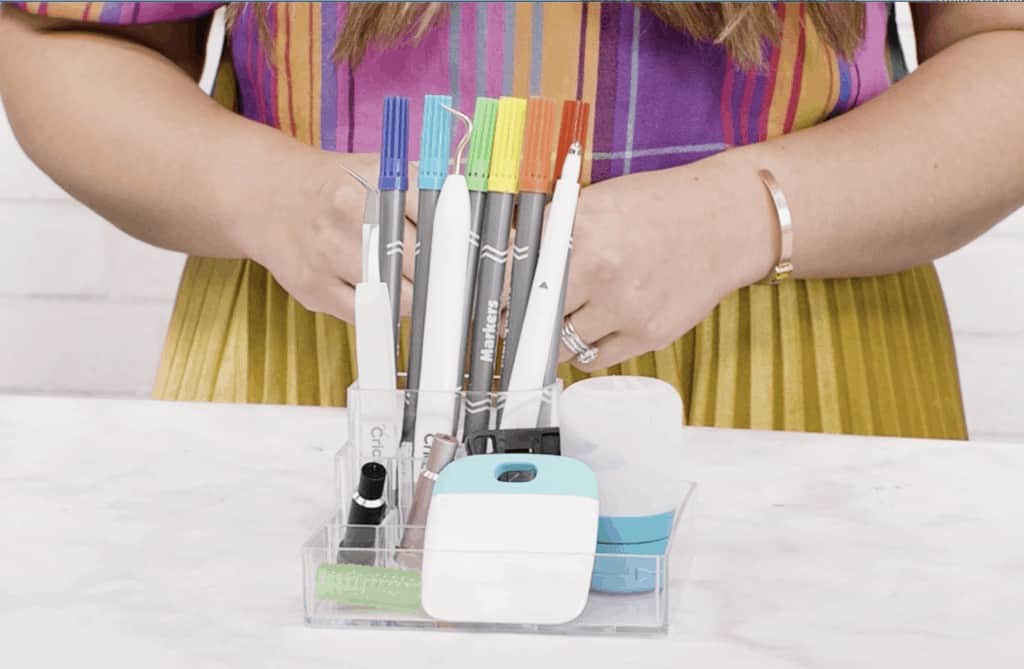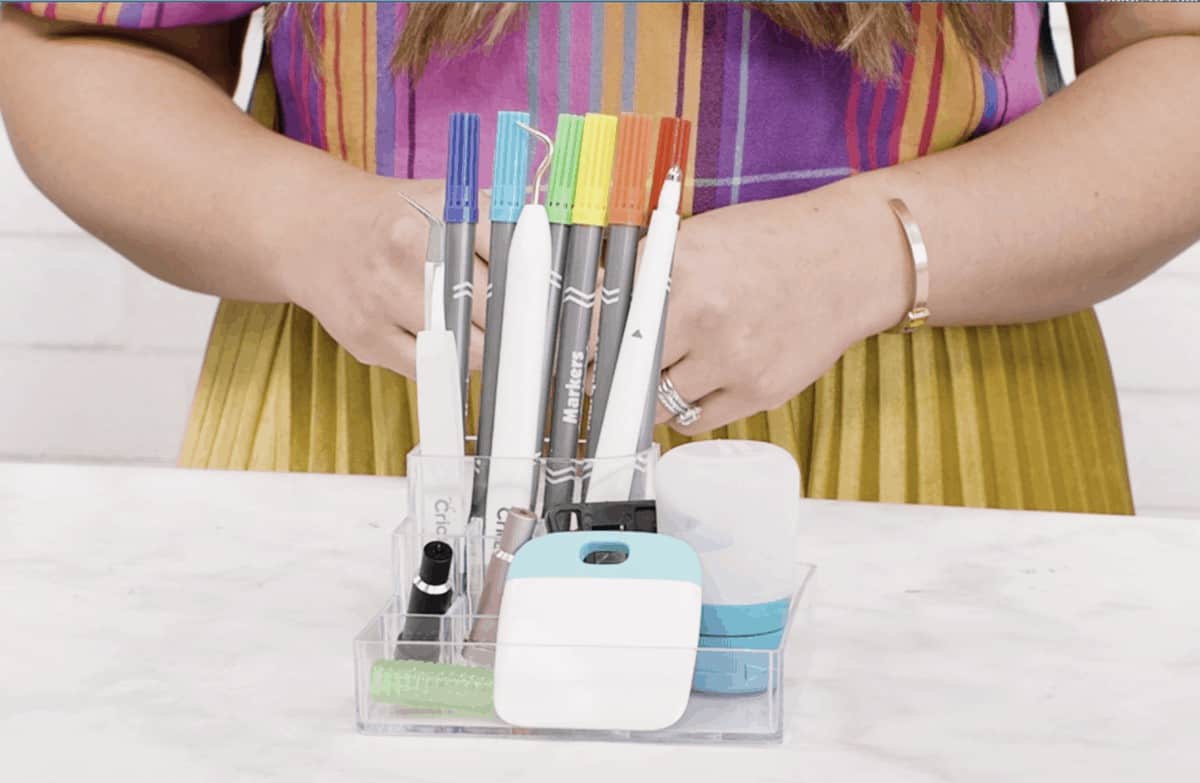 Now that we've covered my favorite Cricut hacks that work, I want to point out two Cricut hacks that DON'T work so you don't waste your time or money on them.
I can't tell you how many times I've seen cutting through tinfoil recommended as a way to sharpen your blade. It doesn't work so don't even waste your time on this hack. While it might clean off your blade, cutting through tinfoil won't actually sharpen your Cricut blade or your scissors.
Another popular Cricut hack that I see frequently is cleaning your mats with LA's Totally Awesome Clean spray. While this worked really well on the previous Cricut mats with the floral design on them. Cricut's new mats are designed with a different adhesive and this spray will break them down. Skip the spray and opt for a cleaning them in warm soapy water bath or with a baby wipe.
I hope you have enjoyed all of these Dollar Store Cricut Hacks! Tell me in the comments below, which hack was your favorite?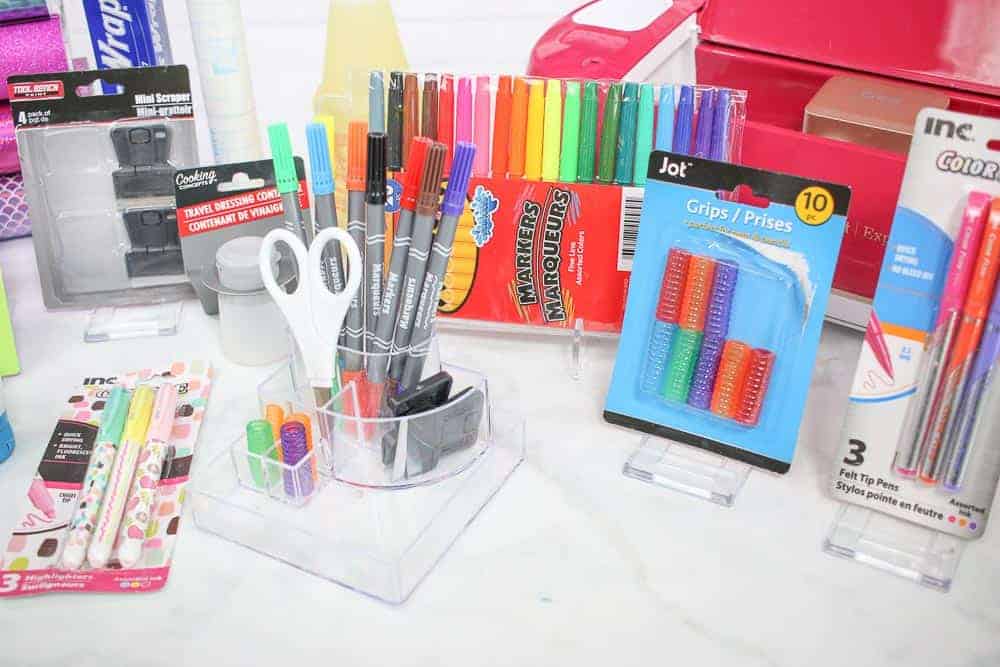 Don't forget to join my crafting Facebook group where you can show us what you're making, ask questions, and learn from others! Follow me on Instagram for daily crafting inspiration and a look behind the scenes.