Whether you just bought a serger or are simply wondering what tools and accessories you need to successfully use a serger, you're in the right place. In this post, I'll go over my top 5 serger machine accessories as well as a few additional items that I find useful.
This post contains affiliate links. If you purchase something through the link, I may receive a small commission at no extra charge to you.
Top 5 Must-Have Serger Machine Accessories
Each serger comes with different accessories. While some of my must-have accessories may have come with your serger, be sure to check out my entire list and pick up anything you don't already have. Having the right tools and accessories on hand will make your serging experience so much easier!
1. Serger Thread Cones
While this seems simple enough, this one is actually really important. Having serger cones is a must! While you can technically use sewing machine thread on your serger, it isn't recommended. Serger thread is designed specifically to work with a serger and its stitches.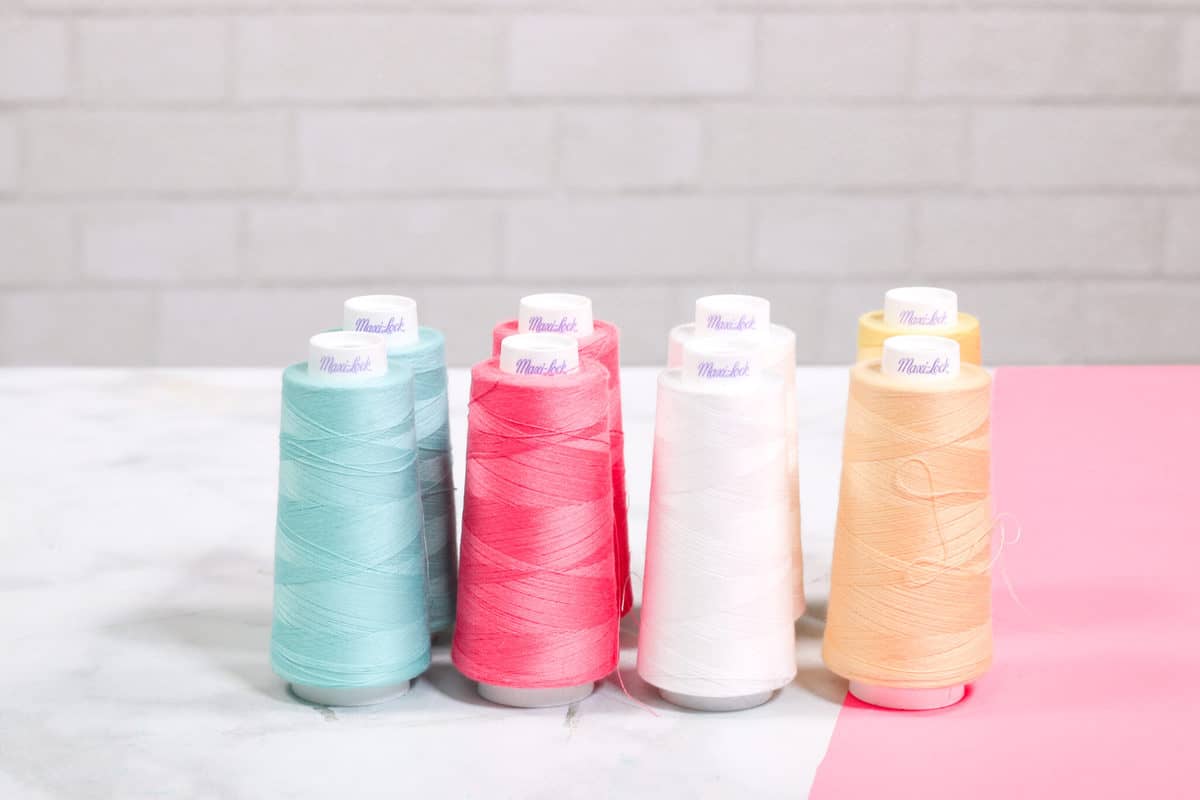 My favorite brand of Serger Cones is Maxi-Lock. I've found them to be the best quality at the lowest price point. When purchasing serger cones you'll want to buy a set of 4 for the majority of sergers.
I recommend purchasing a set of white, black, and a more neutral color like gray or beige to begin with.
Click HERE to purchase them!
2. Softcover
A softcover is used to protect your machine from collecting dust and debris when you're not using it. If your machine didn't come with one already, be sure to pick one up.
Using a protective cover when your machine is not in use will save you from having to clean the outside of your machine as often.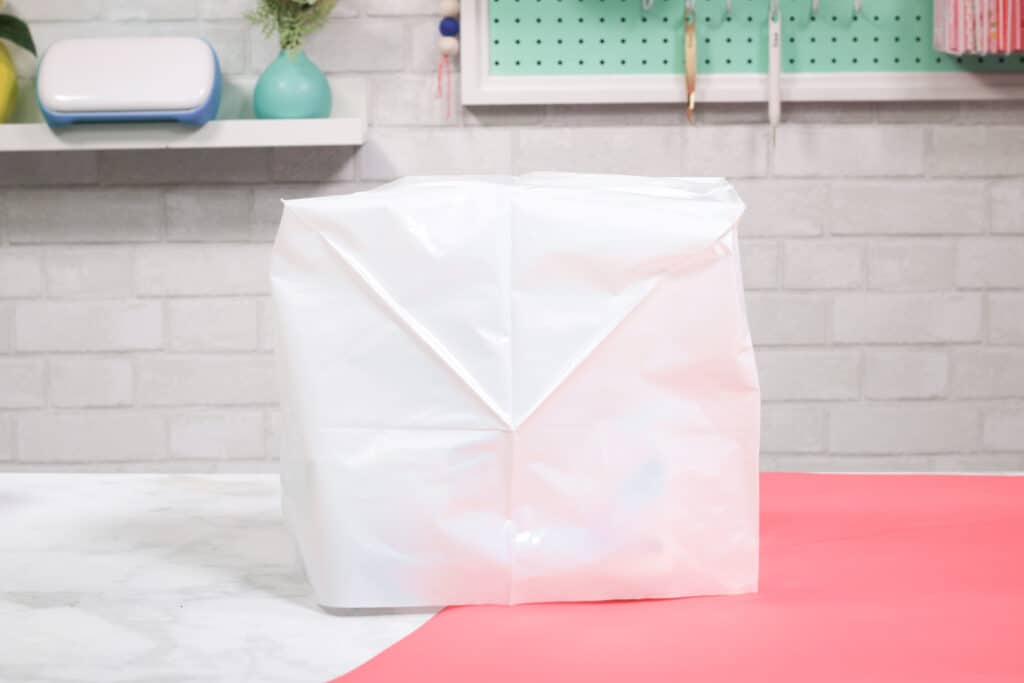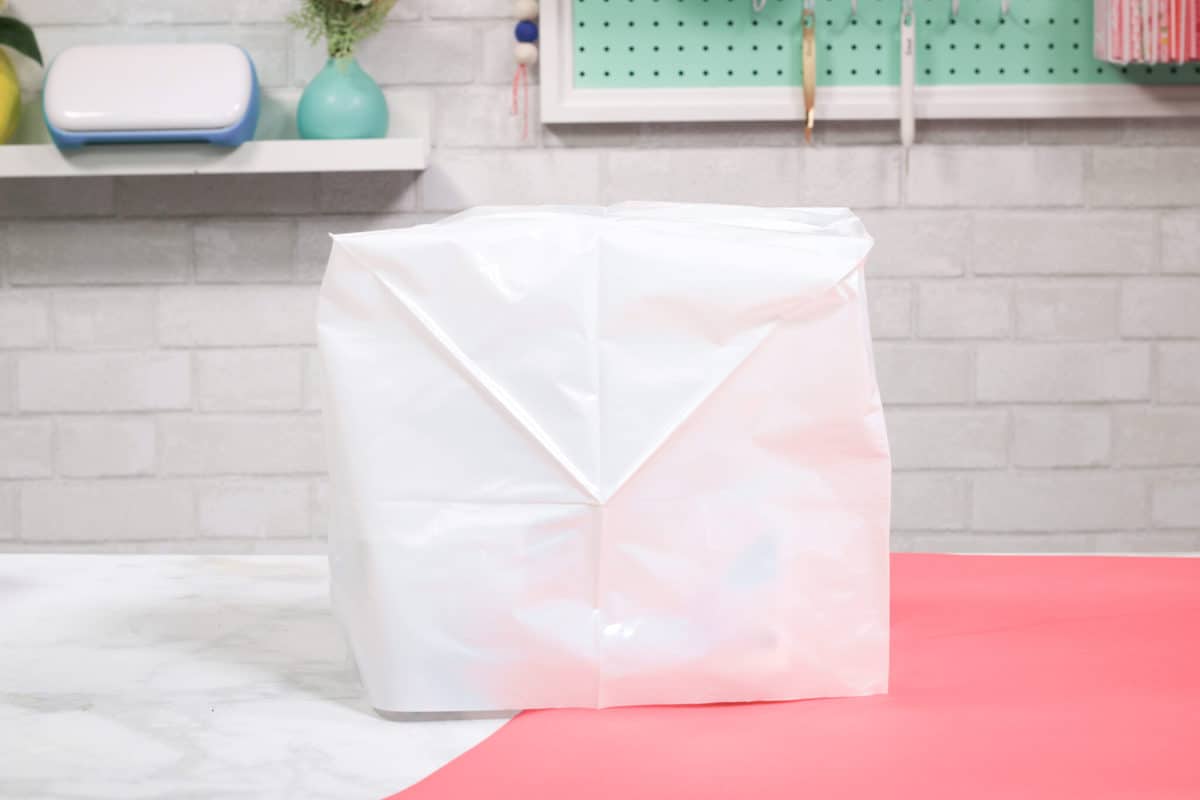 3. Serger Needles
While your machine should have come with needles preinstalled, it's a good idea to always have a few backups on hand.
Serger needles should be changed every 8-10 hours of use. If you're having an issue with your stitches (like uneven or skipped stitches) and you've already rethreaded your machine, it's time to change out your needles! If your needle is dull or has been damaged this can negatively affect your stitch quality.
For the majority of woven fabrics, I recommend using either a 12/80 (lighter weight fabrics) size or 14/90 (heavier weight fabrics) sized needles.
If you are sewing with knit fabrics, I recommend using a ballpoint needle for the very best results.
Make sure that you refer to your owner's manual for the correct type of serger needle as this can vary from brand to brand.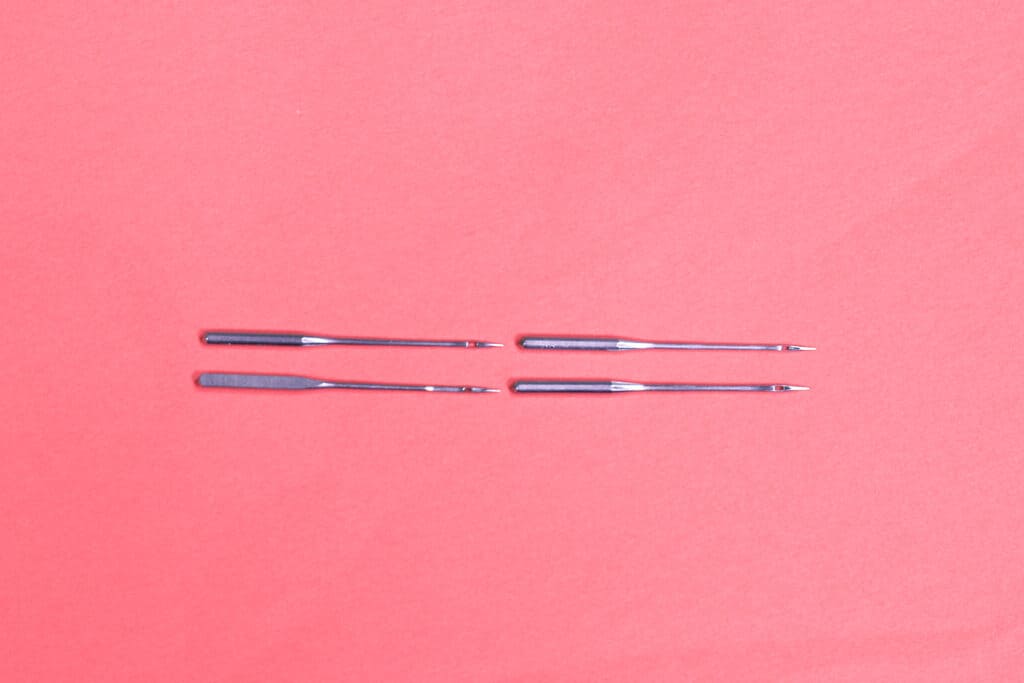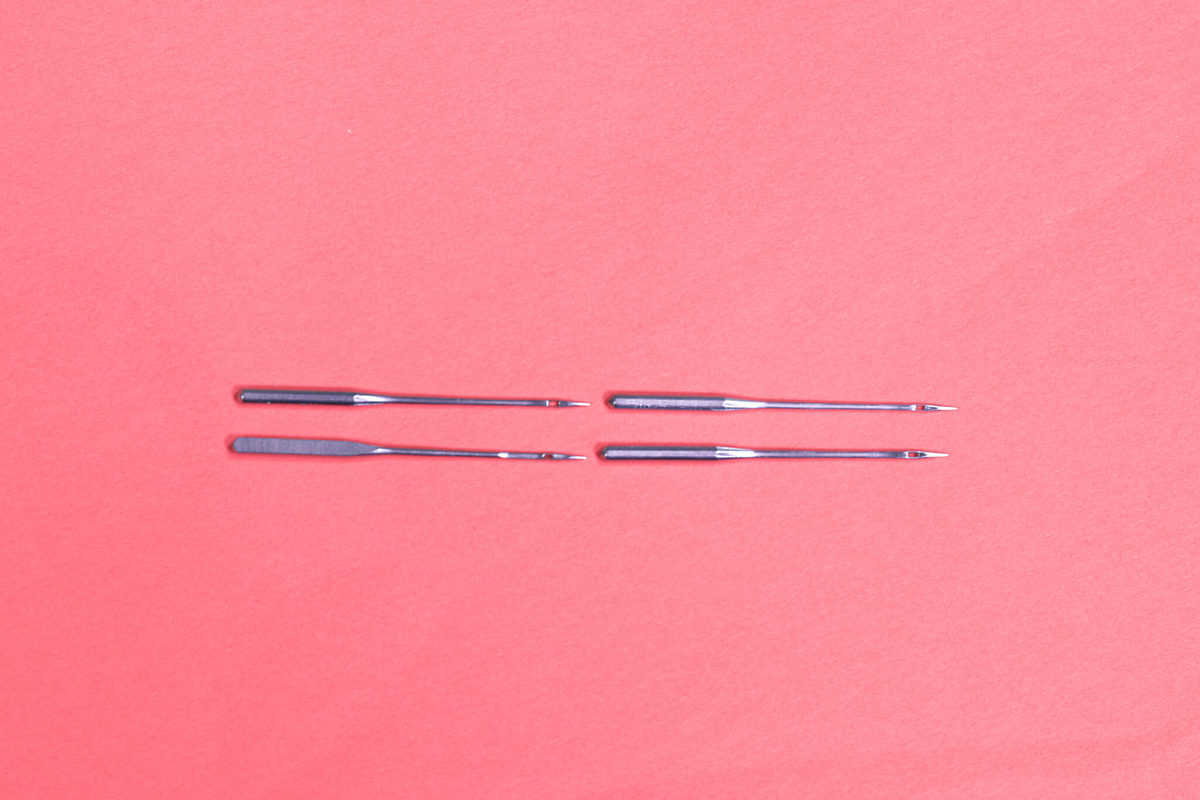 4. Screwdriver(s)
This is another item that your machine should have come with. Screwdrivers are used to change needles, knife blades, and maintain your machine. You'll want to keep a screwdriver handy whenever you're serging for quick needle changes!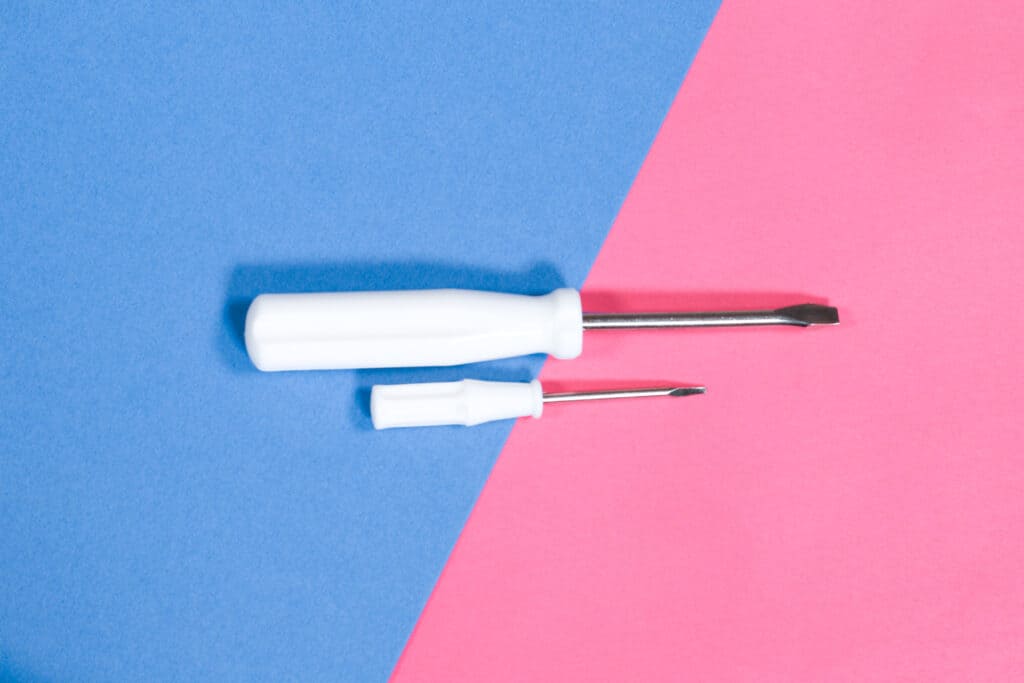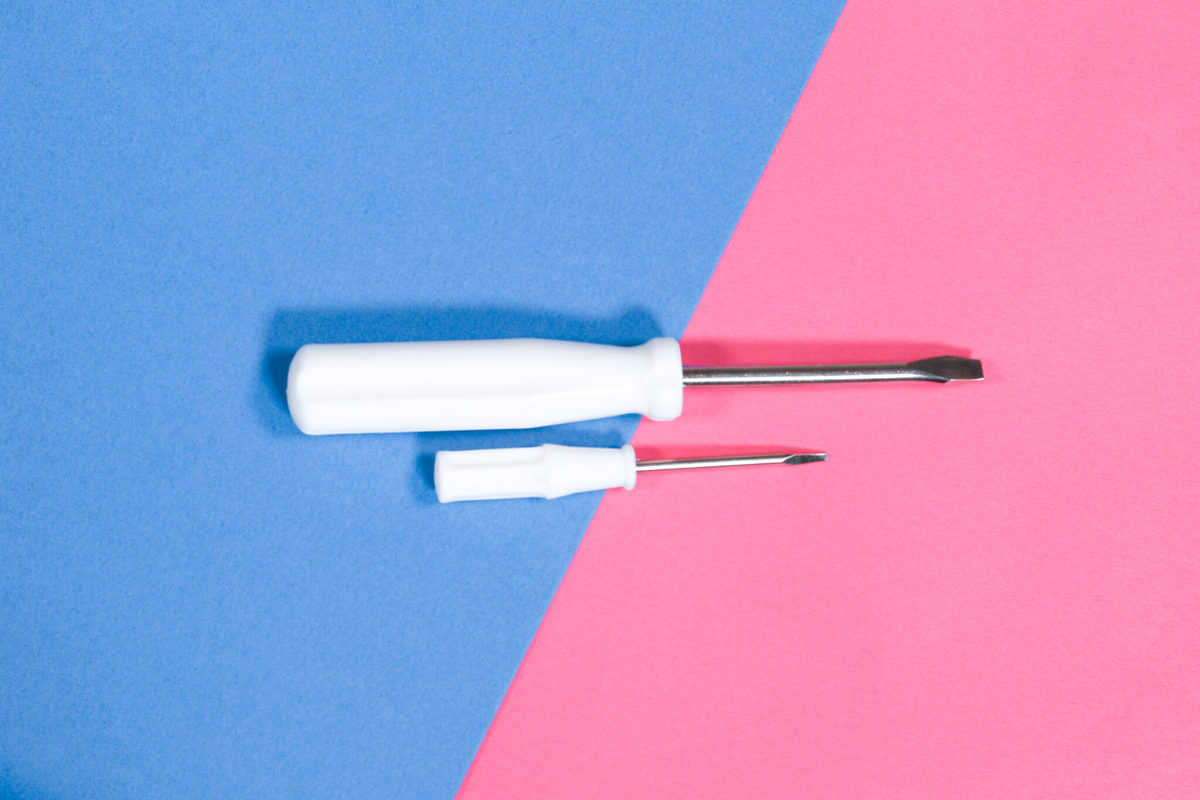 5. Tweezers
Tweezers make threading your machine so much easier! While I've found that most of my machines came with tweezers, they're not always the best quality!
Be sure to have a quality pair of tweezers that makes threading your machine easier. Trust me, your fingers and eyes will thank me!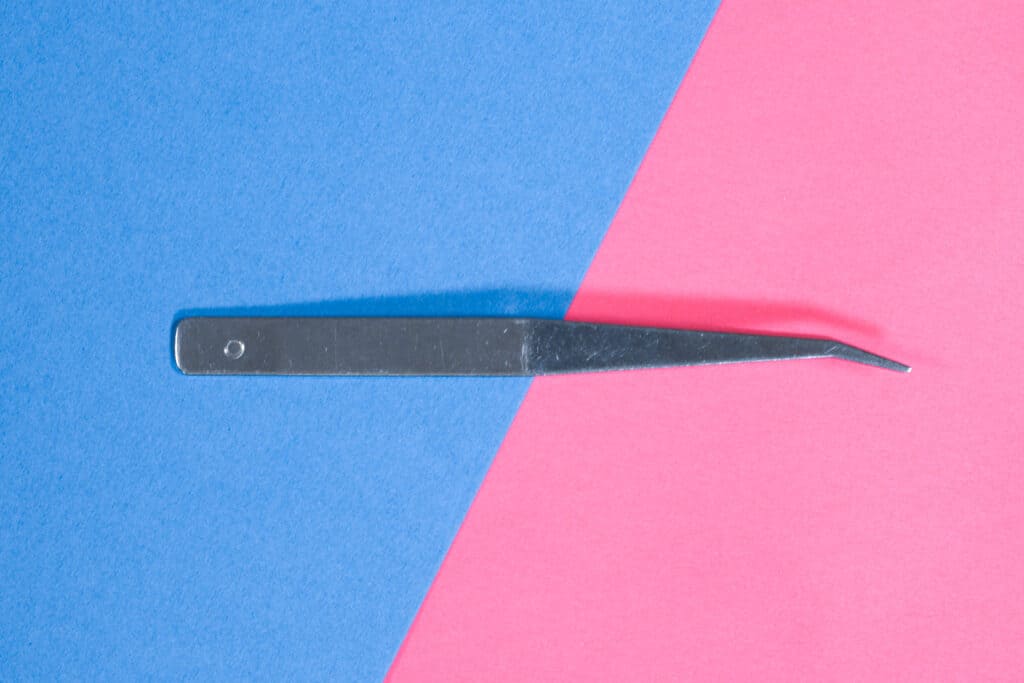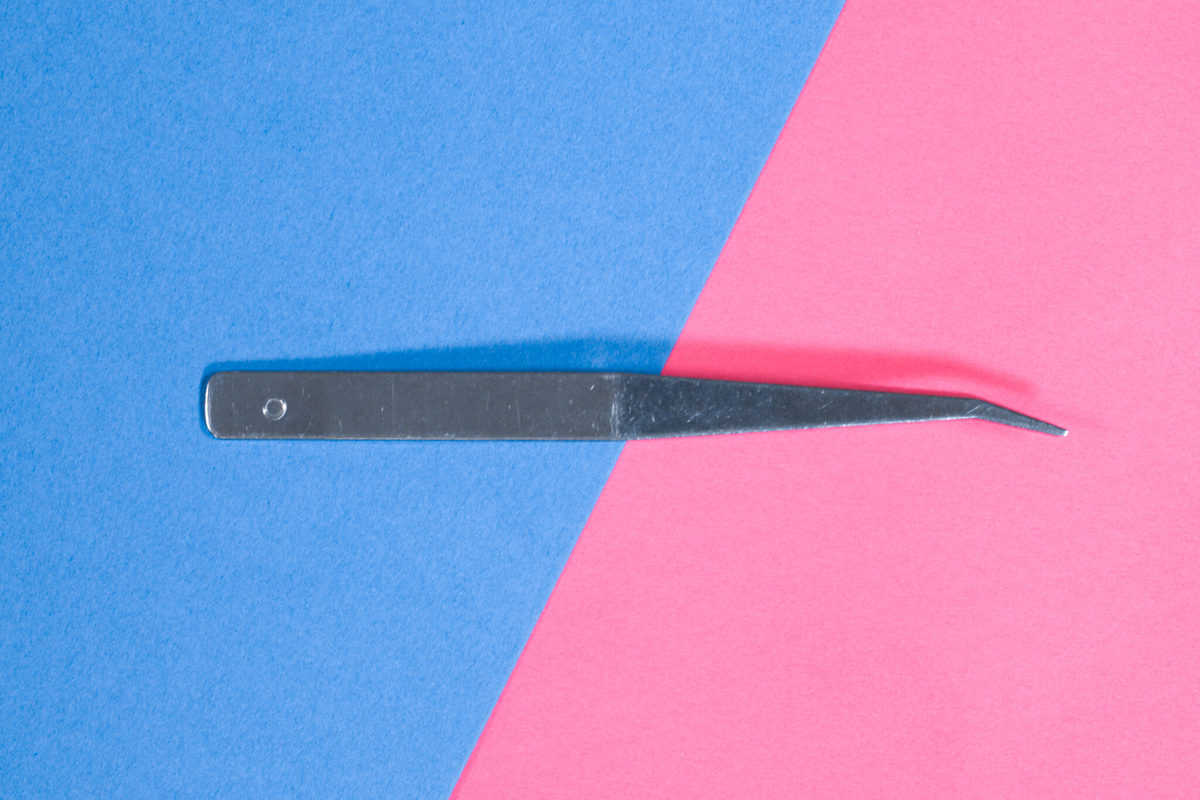 Additional Serger Accessories
In addition to everything I've already mentioned, I'd also recommend picking up a few more accessories for your machine.
If you don't already have a quality pair of fabric scissors, snips, thread remover, cutting mat, acrylic rules, rotary blade, sewing pins or clips, and soft measuring, be sure to pick some up from your local sewing store.
Spool Caps
Spool Caps are used when you use spools of thread on your serger. They keep the spools from moving around too much.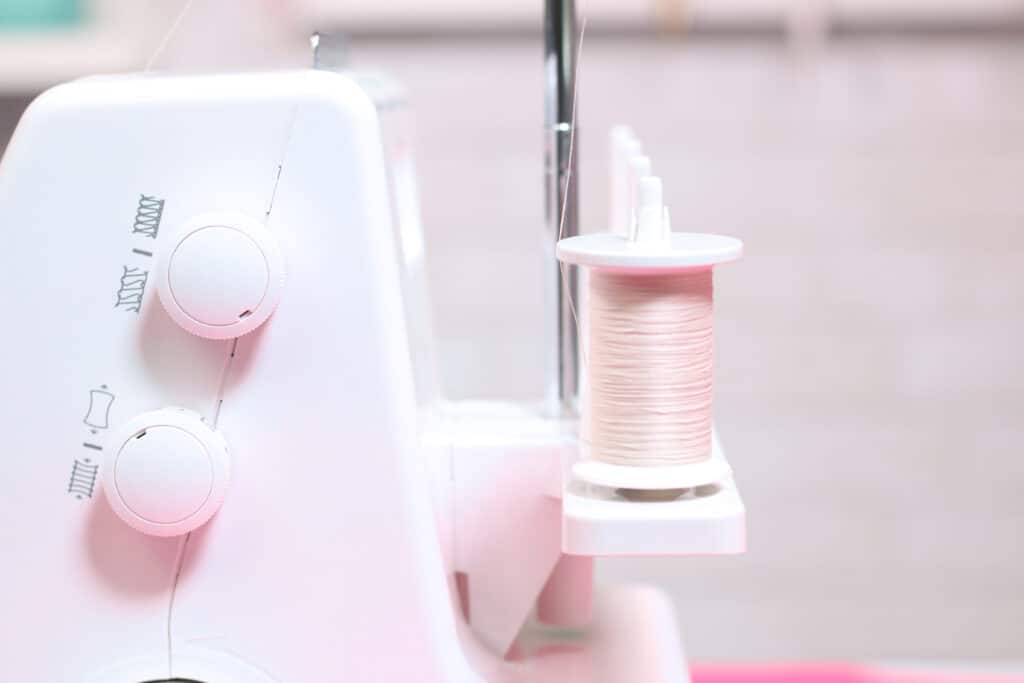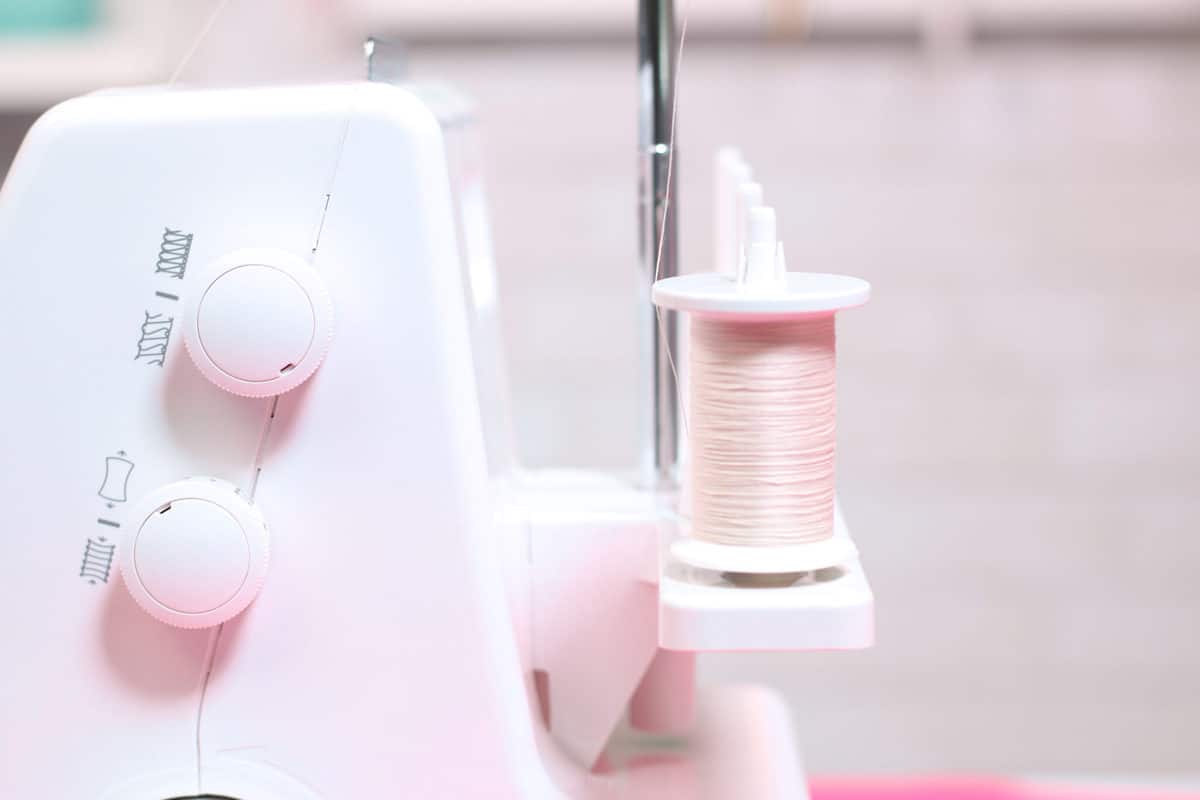 Thread Nets
Thread nets make serging with metallic or other finicky threads so much easier. Thread nets prevent your serger thread from getting tangled or caught at the bottom of the spool.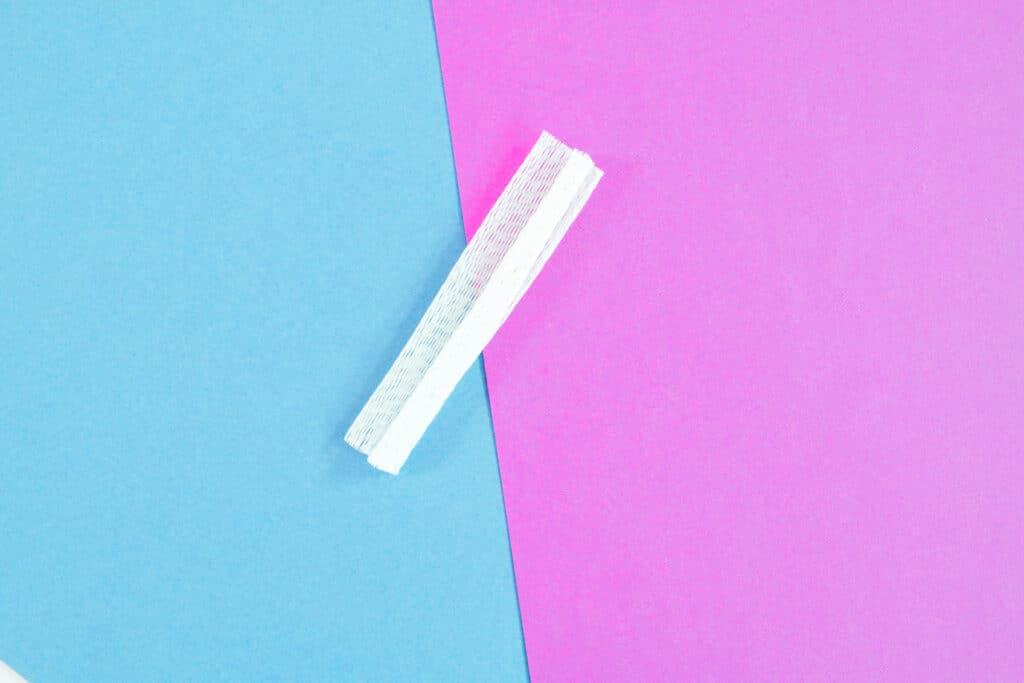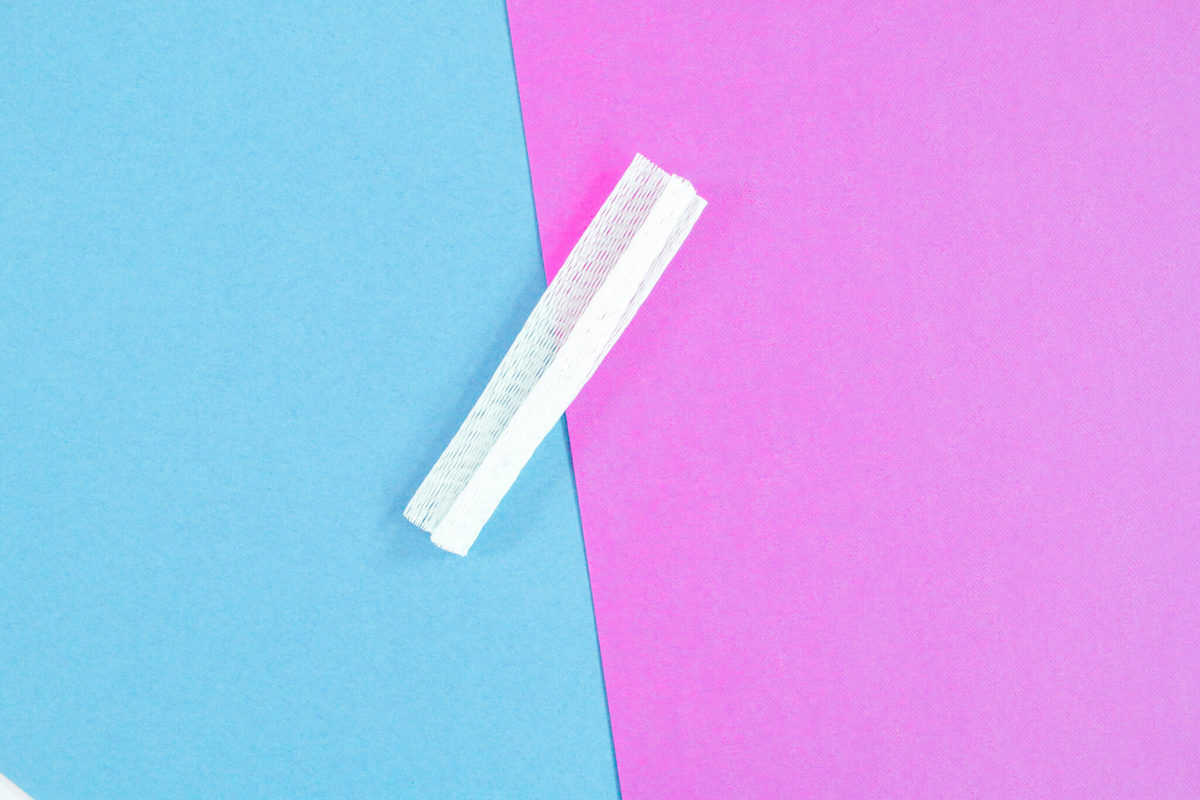 Cleaning Brush
Another tool I love is a cleaning brush. While you can just use a small paintbrush, I prefer using this sewing machine brush I picked up from JOANN.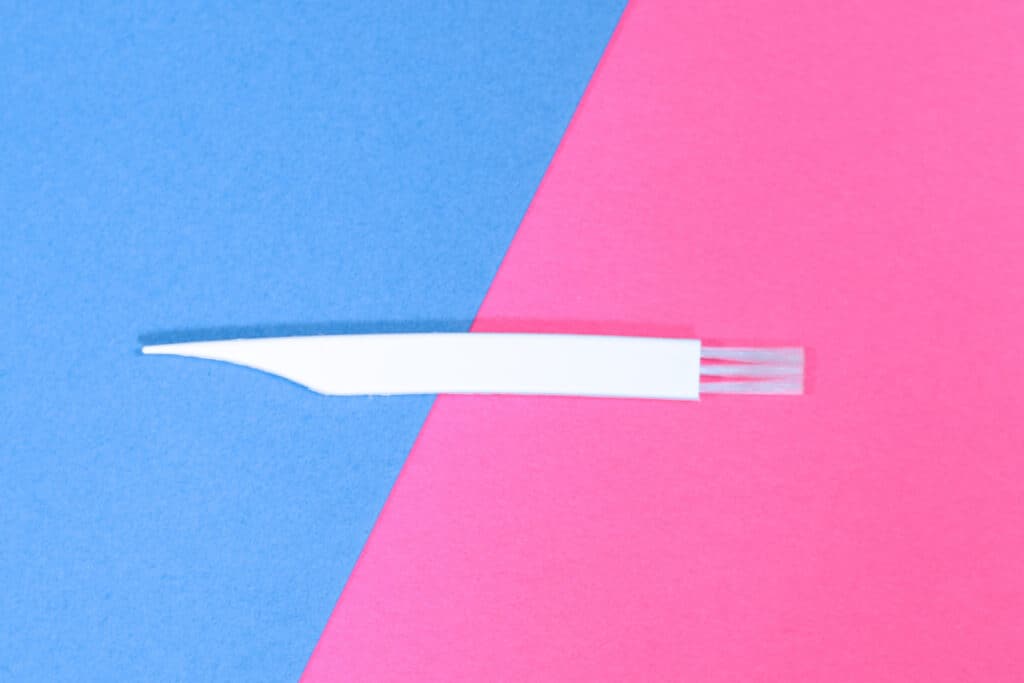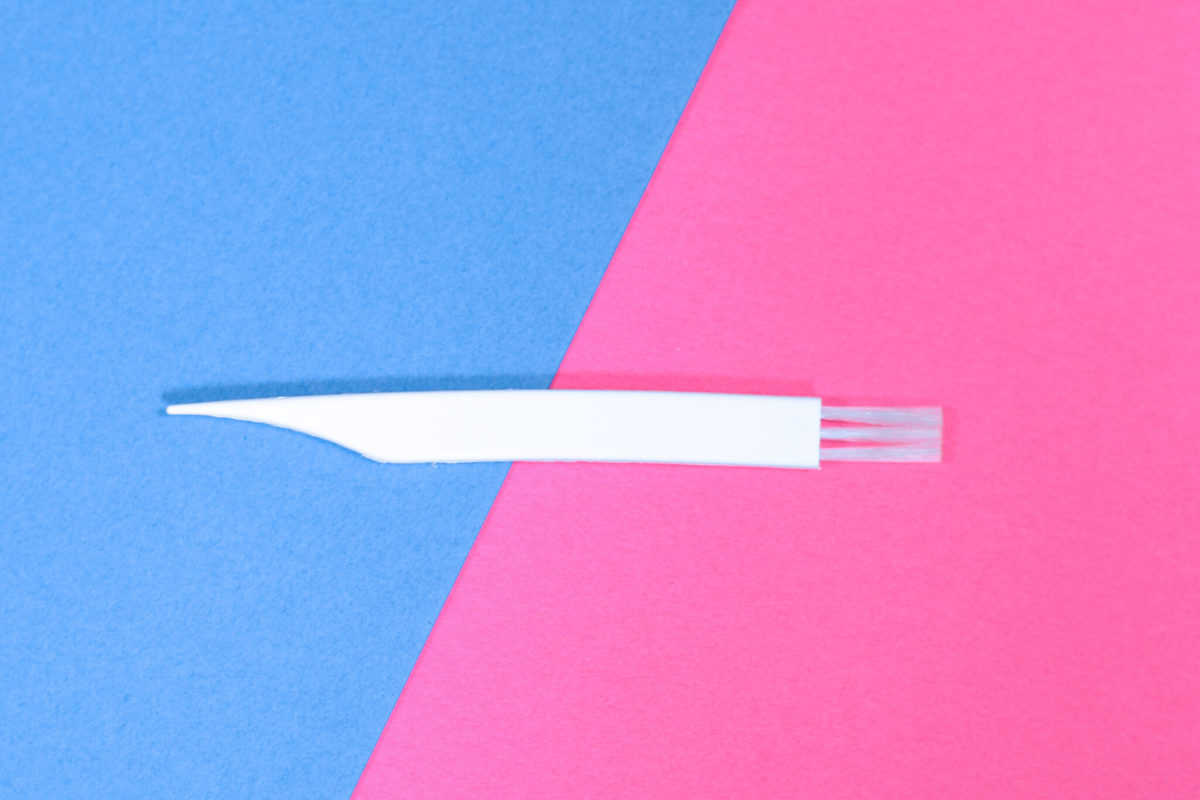 Bobkin or Tapestry Needle
A bodkin or tapestry needle is used to secure and finish your serger stitches. While this isn't always necessary, it is useful to have on hand.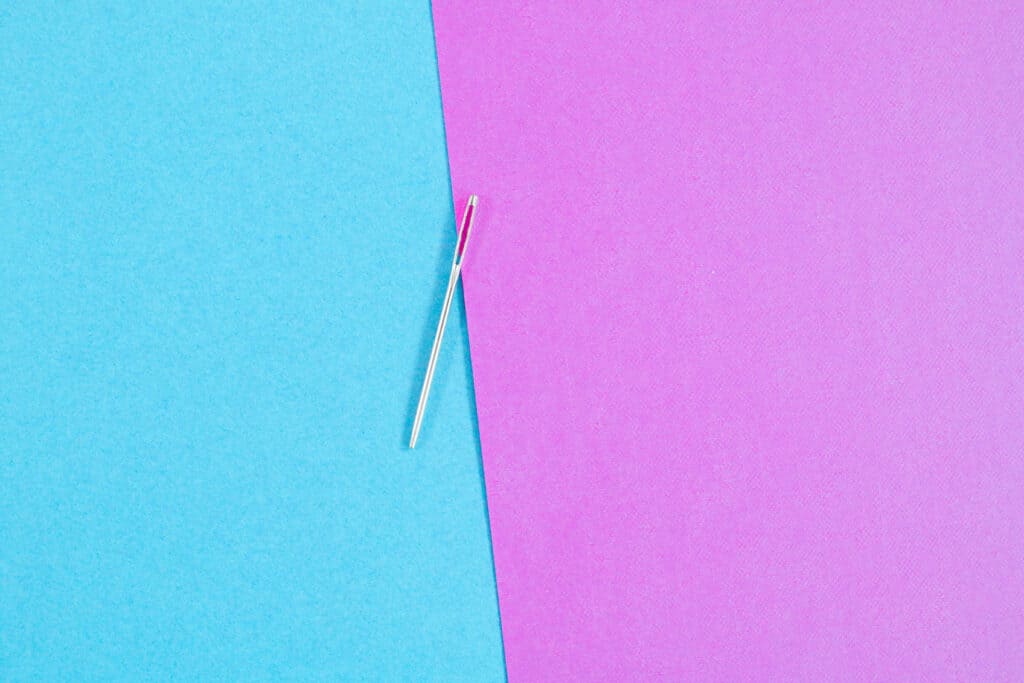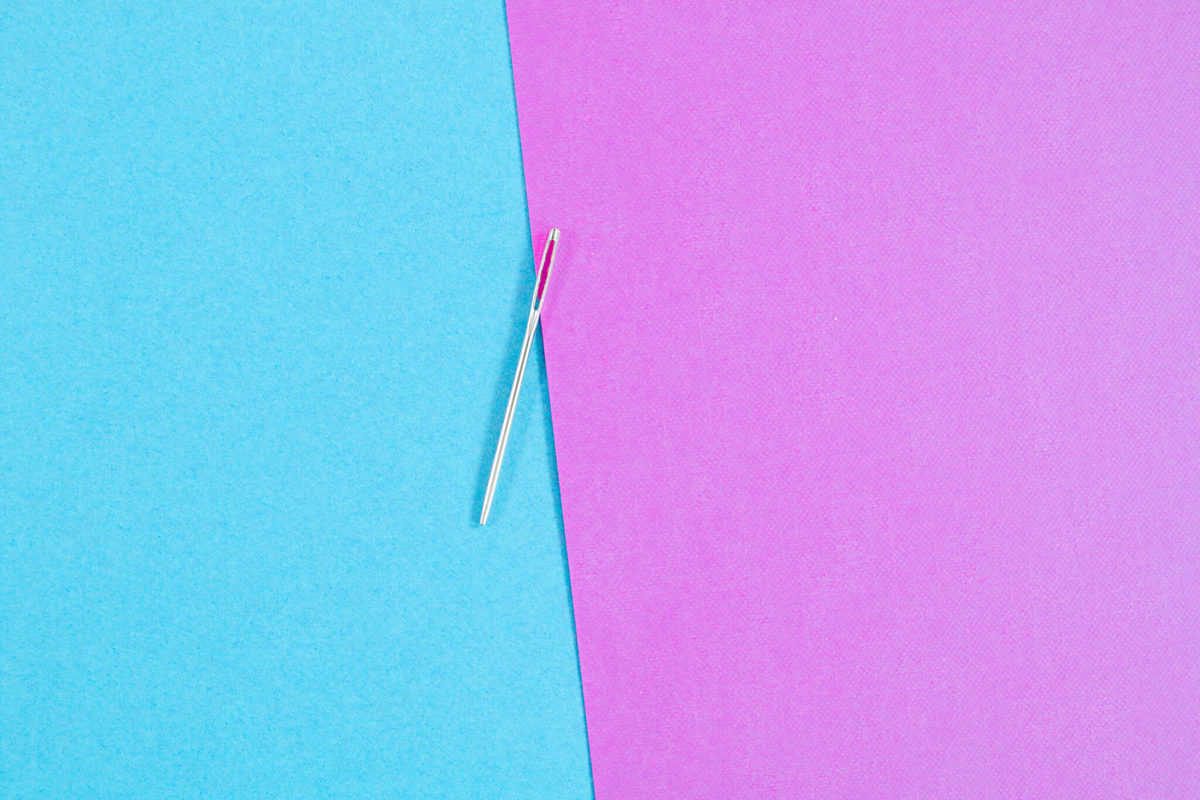 Specialty Serger Feet
Serger Feet unlock your machine's potential. Some of the most common serger feet are a blind hem foot, tape presser foot, and gathering foot.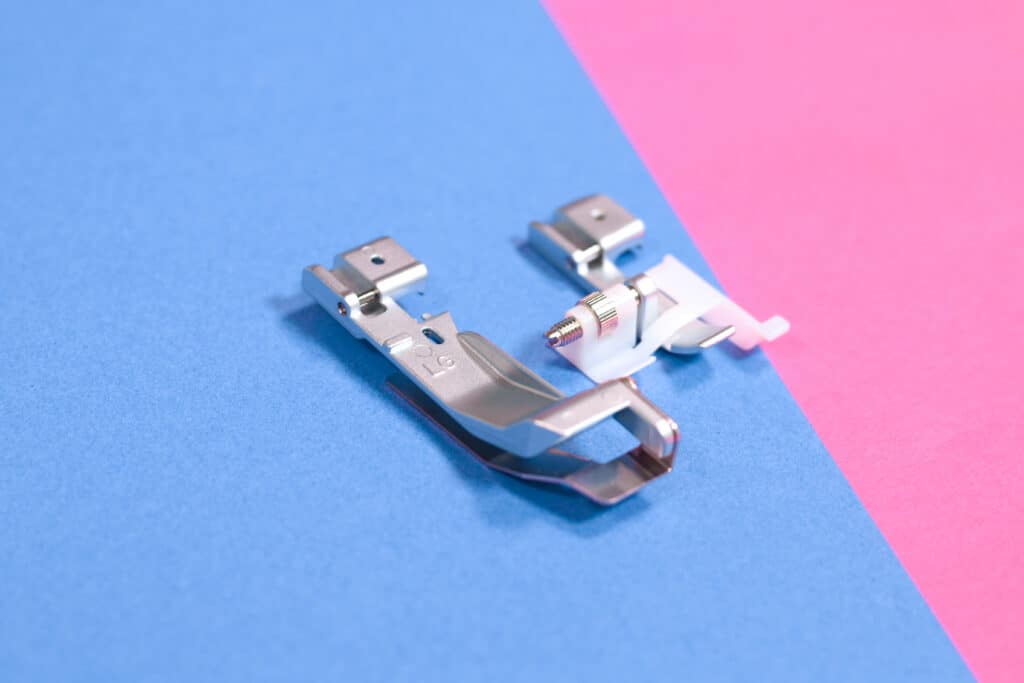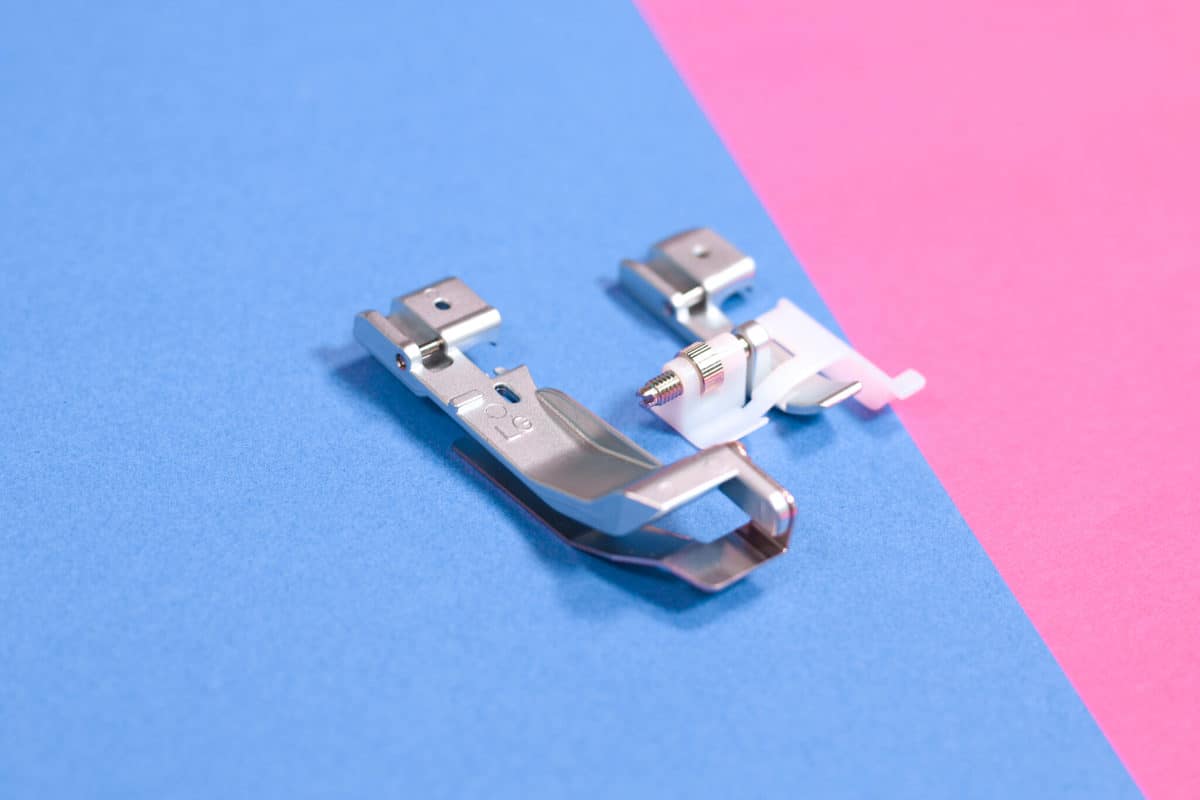 I hope you enjoyed learning more about Serger Accessories! If you are thinking about buying a serger but don't know which one to purchase, be sure to check out my review of the Brother 1034D HERE.
If you were like me, you may be wondering how a Serger is different than a Sewing Machine. Well don't worry, I wrote an entire blog post about just that. Be sure to check it out HERE.
Learn How to Use Your Serger
Whether you just bought a serger or aren't sure where to start, I'm here to help. In my new Serger Course, Ready, Set, Sew! Serger Edition, I teach you everything you need to know to succeed. Starting from the basics, I teach you the part of your machine, how to correctly thread your machine, and how to adjust your machine setting to achieve the perfect stitch. From there we move on to more advanced techniques including how to sew your very own pair of leggings!
Click HERE to get notified as soon as my course goes live!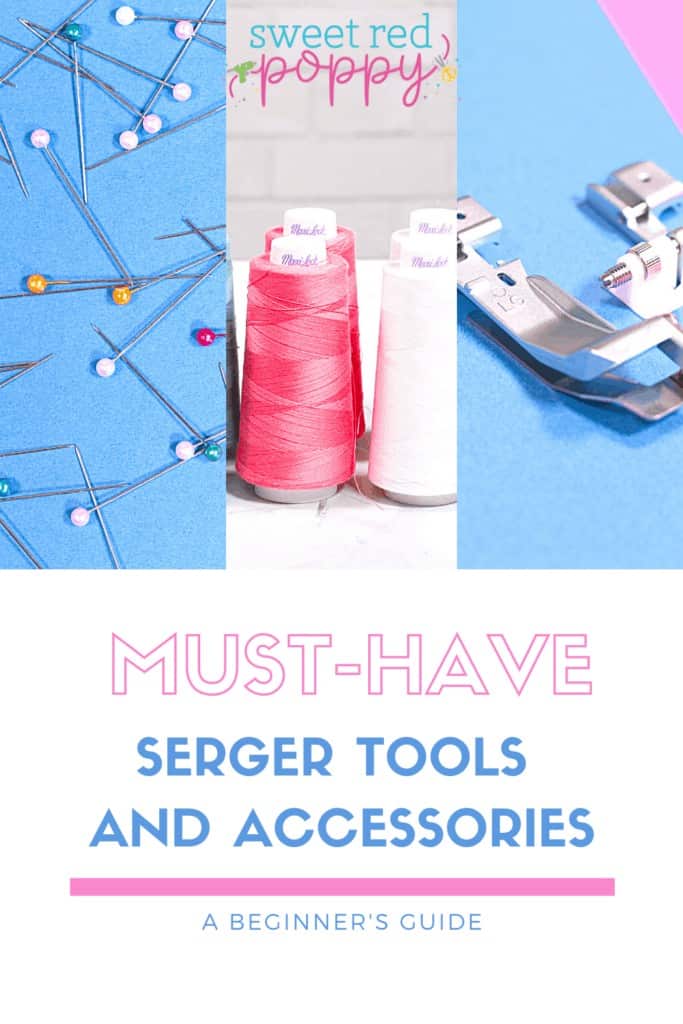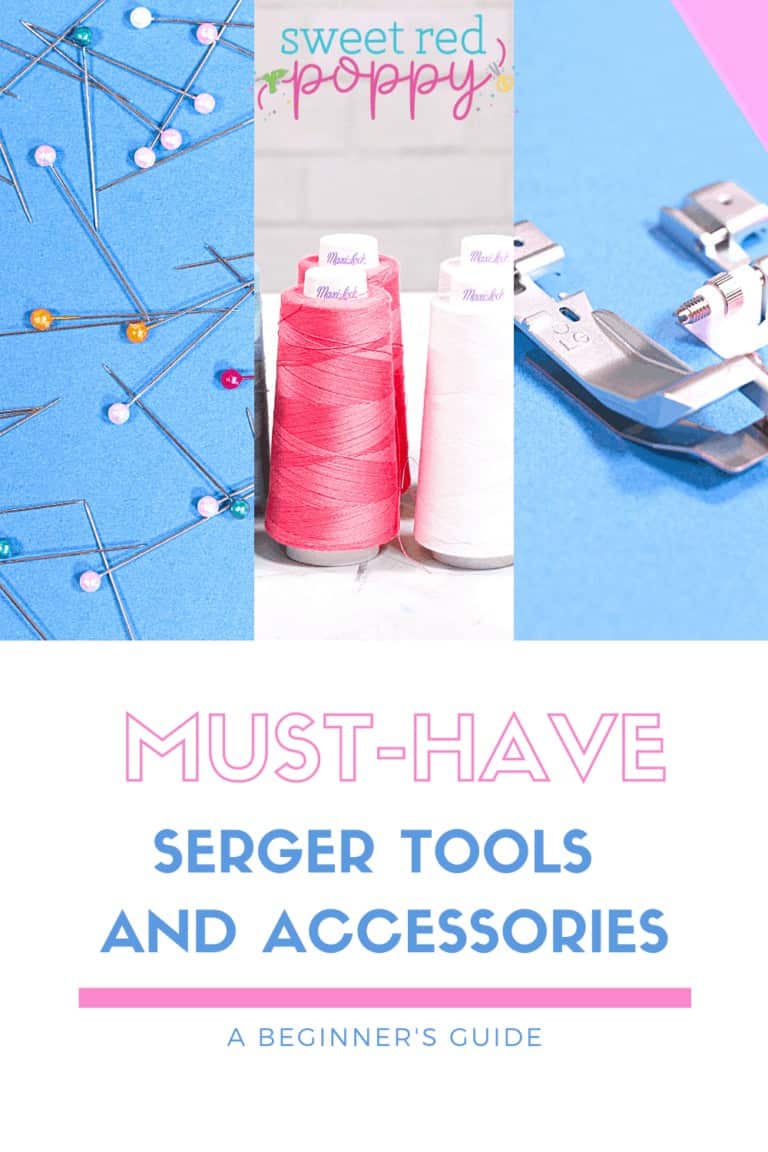 What are your must-have serger machine tools? Let me know in a comment below!