Learn How to Create a 3D Layered Halloween Paper Wreath with Free SVG Files and a Step-by-Step Tutorial.
3D layered alphabets are so much fun to make especially for holidays. Halloween is one of my favorite holidays. For this design, I enjoyed adding all of the fun elements of Halloween like witches and cauldrons, spiders and cobwebs, a cat, and of course a ghost.
This is a sponsored post on behalf of JOANN. All thoughts and opinions are my own.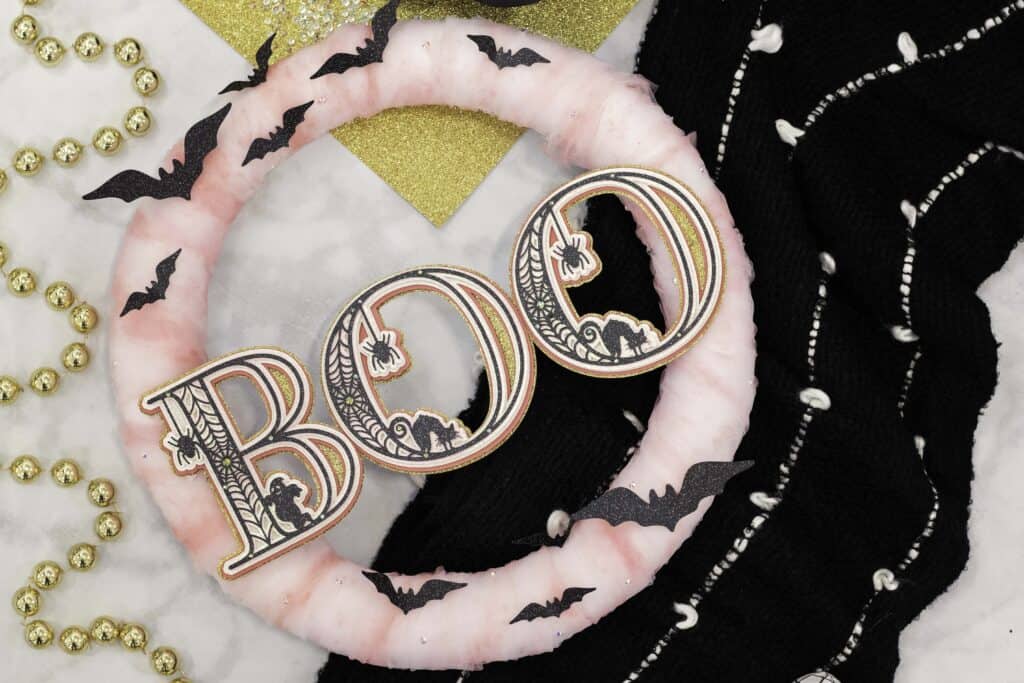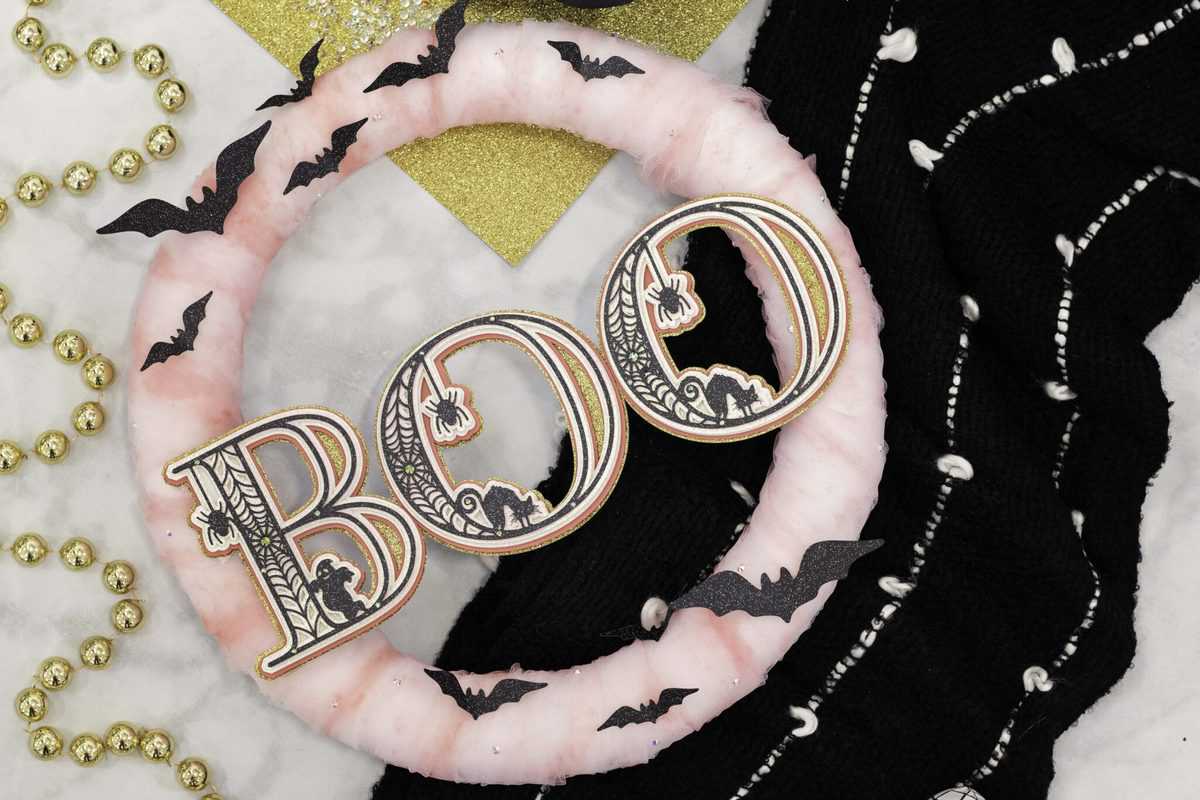 3D LAYERED PAPER WREATH LETTER CUT FILES FOR HALLOWEEN
This 3D Halloween-themed layered letters file comes in 5 layers and includes SVG, EPS, DXF, and PNG cut files so you can cut this design on a Cricut, or other cutting machines.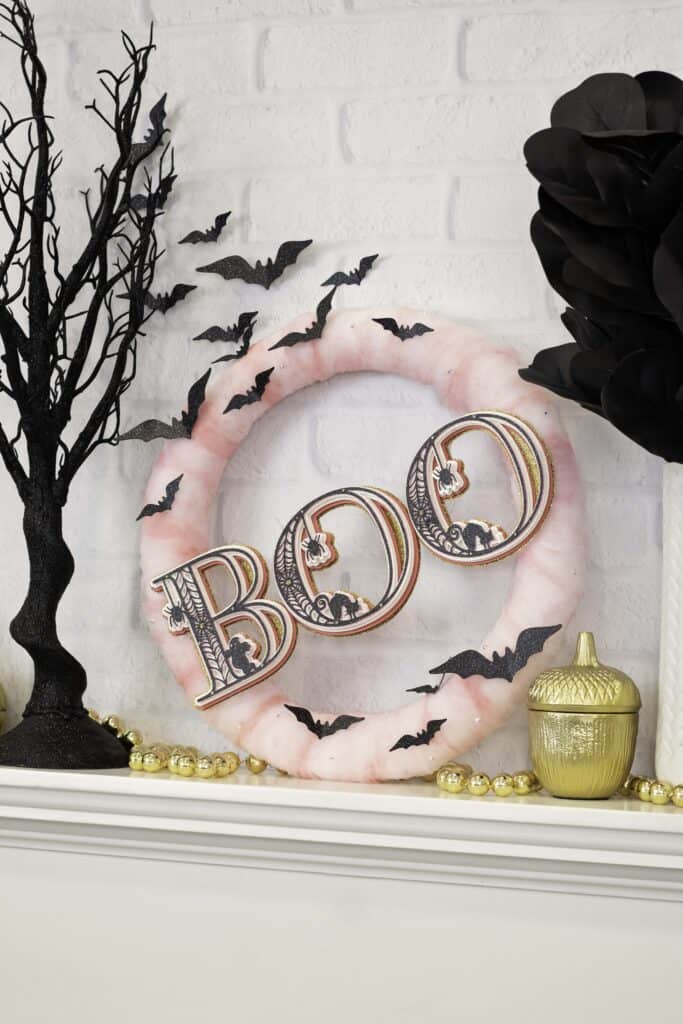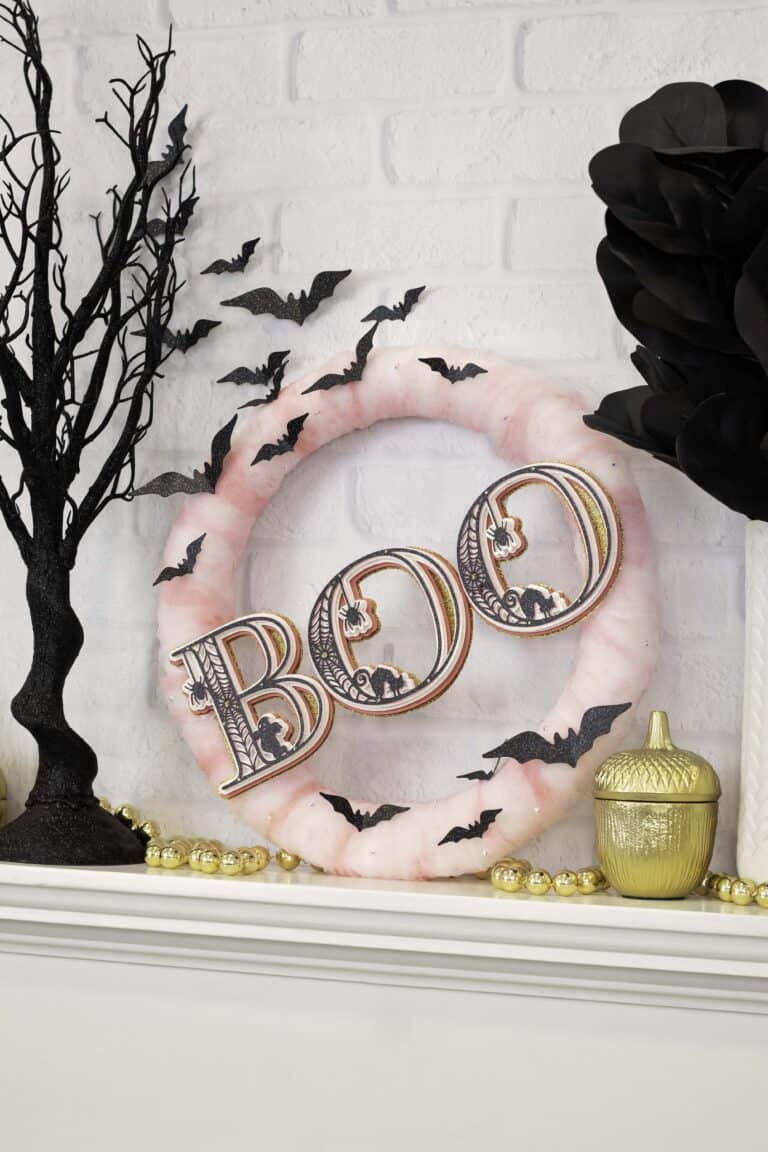 This 3D Boo Layered Letter cut file can be used to decorate your home for Halloween or to create a fun seasonal gift. I added my letters to a foam wreath that's wrapped in tulle.
I stopped by JOANN to grab the supplies for this project as well as some fun seasonal decor. How fun are the pumpkins and spooky tree that I found?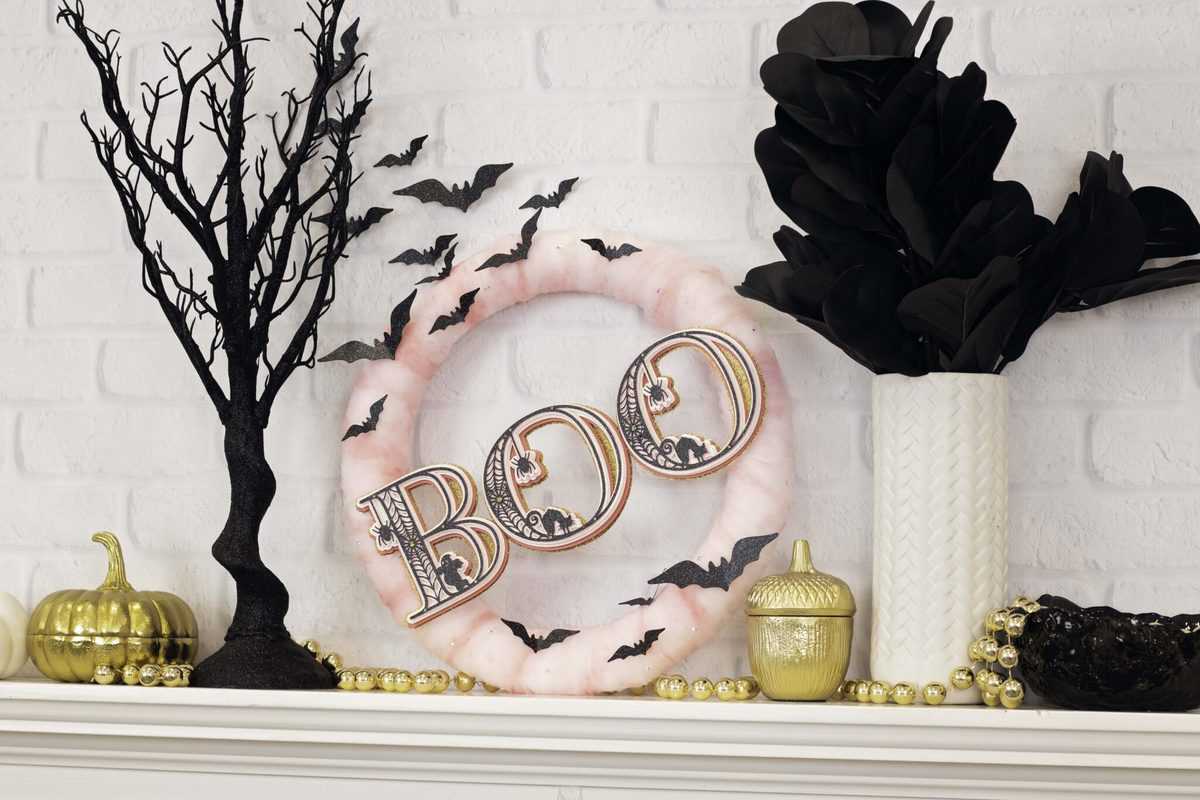 The little details on this project are just too good! Check out this closeup to see how intricate this file really is!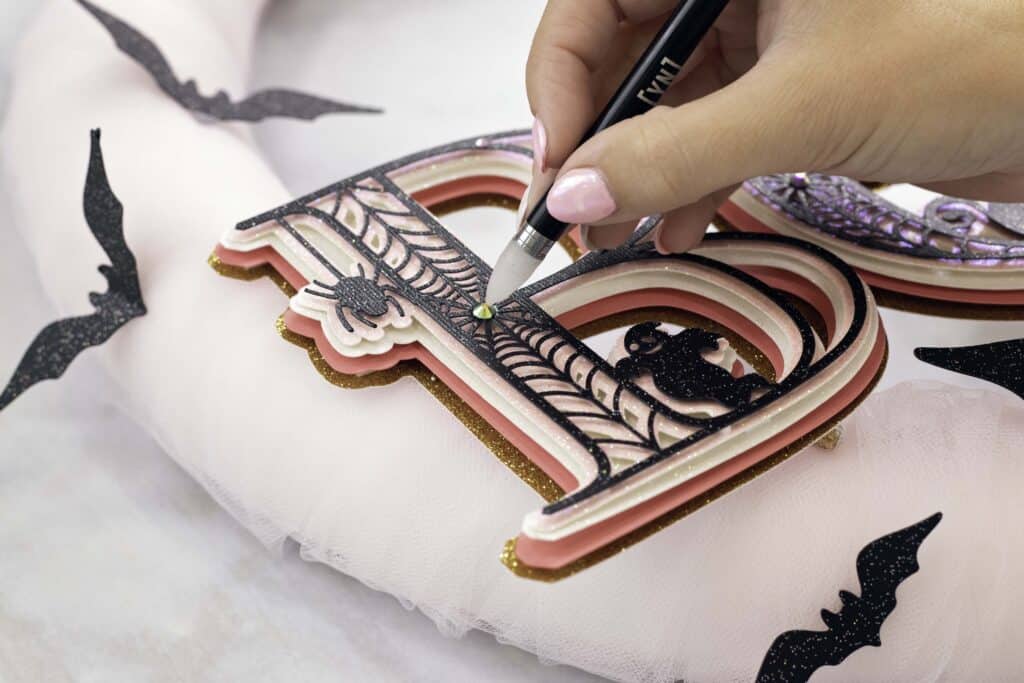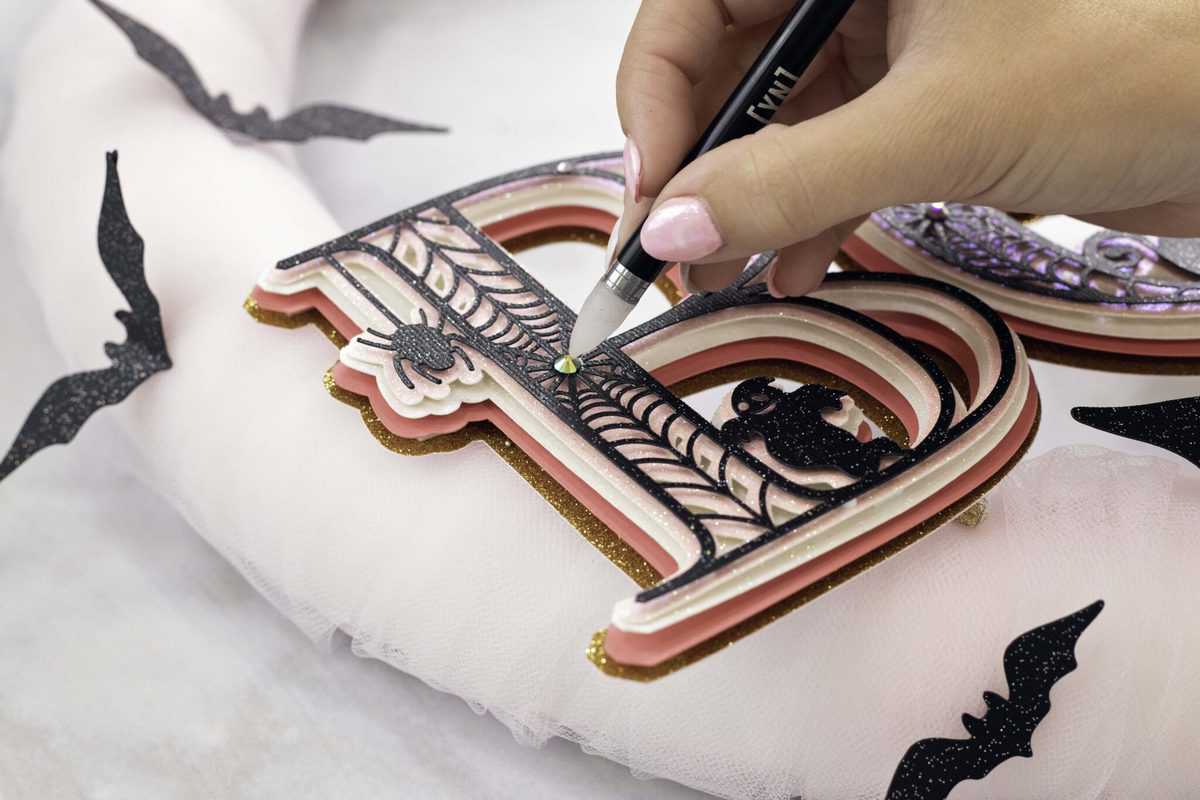 This can also be made using a Cricut, Silhouette, Brother Scan n Cut, or another cutting machine. Just choose the file type that works for your machine. You can reference the 'How to use cut files' document included in the zip file to learn which file type is needed for your cutting machine.
Looking for even more Halloween alphabet letters? Find the full collection here!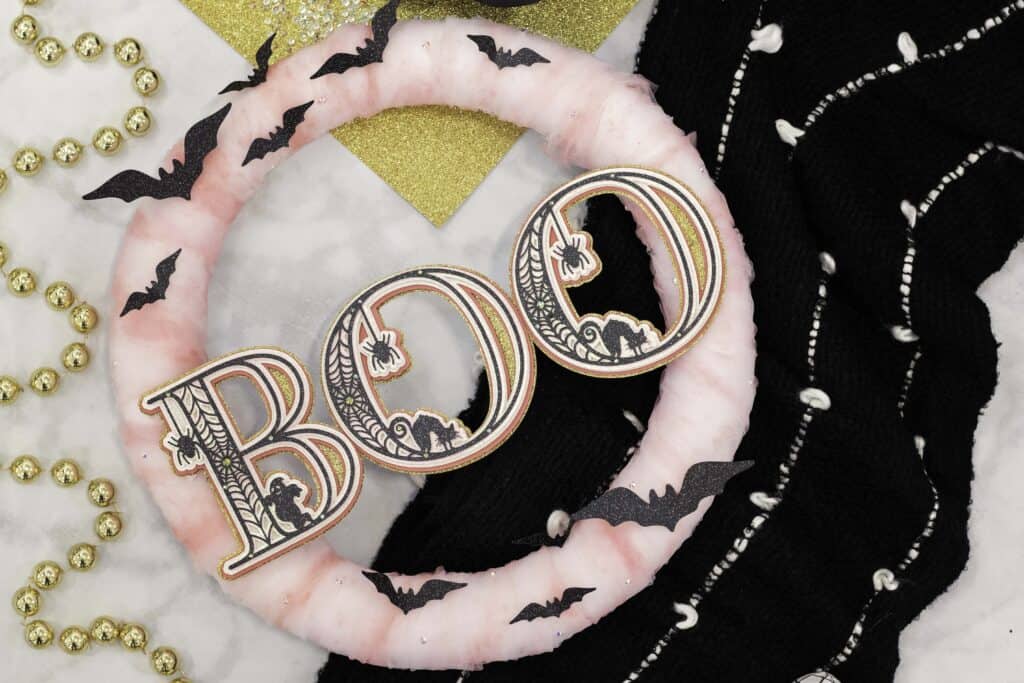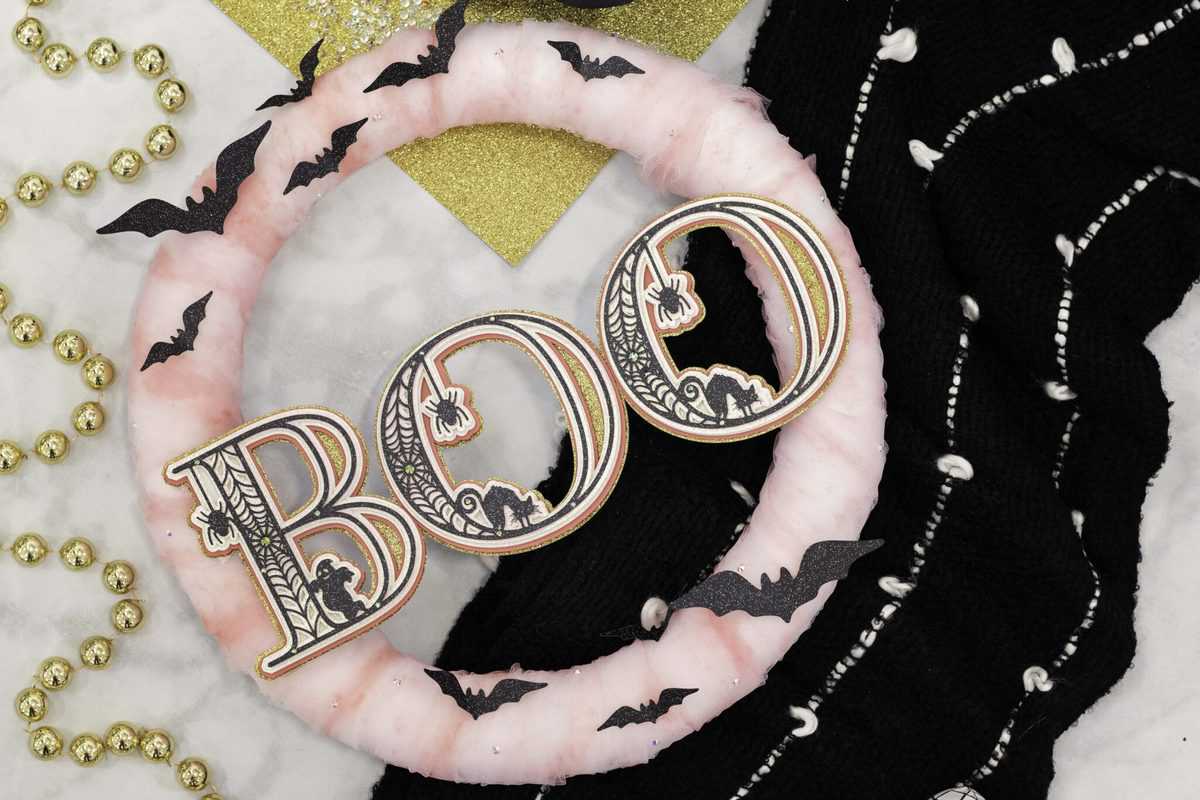 MATERIALS & SUPPLIES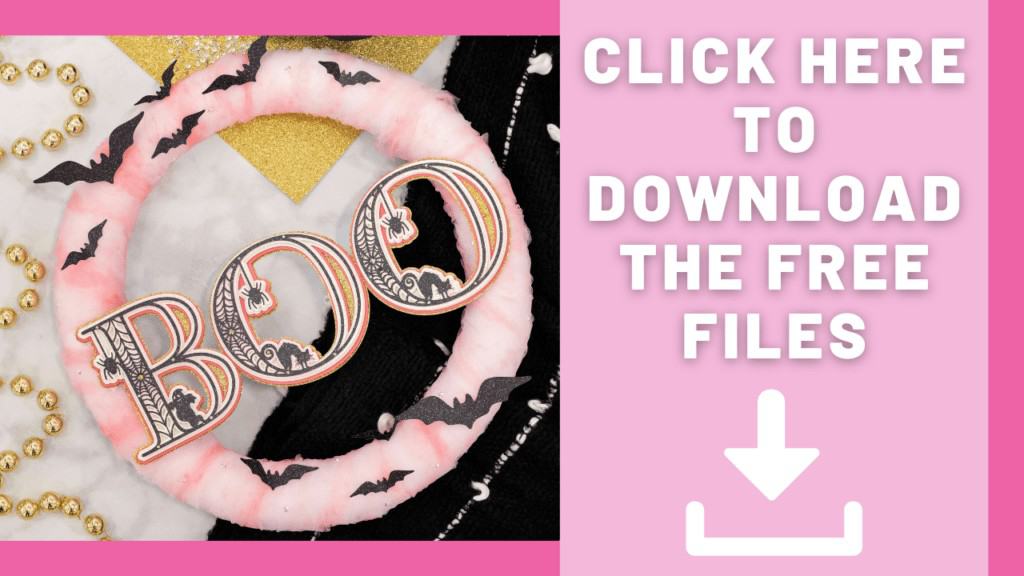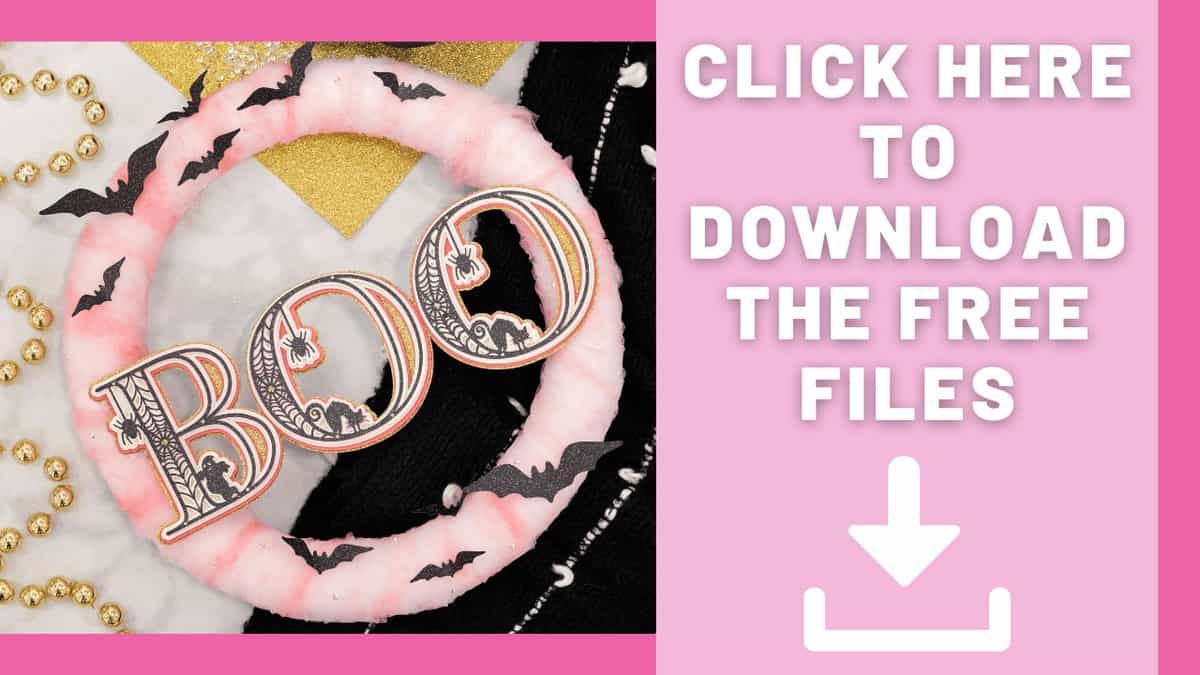 INSTRUCTIONS
Follow these easy steps to make the BOO Layered Letters using Cricut Design Space.
Open Cricut Design Space and click the + to create a new project.
In the Design Panel on the left, select "Upload."

Click Upload Image, then Browse, and navigate to the SVG files on your device to upload them to Cricut Design Space. Here you can change the name and add tags. Click "Save."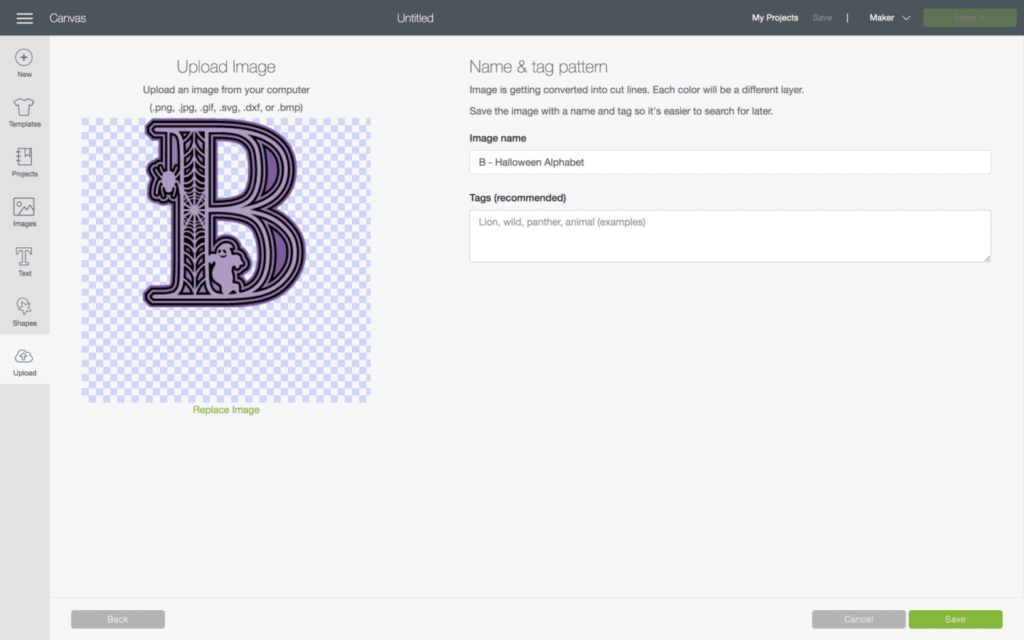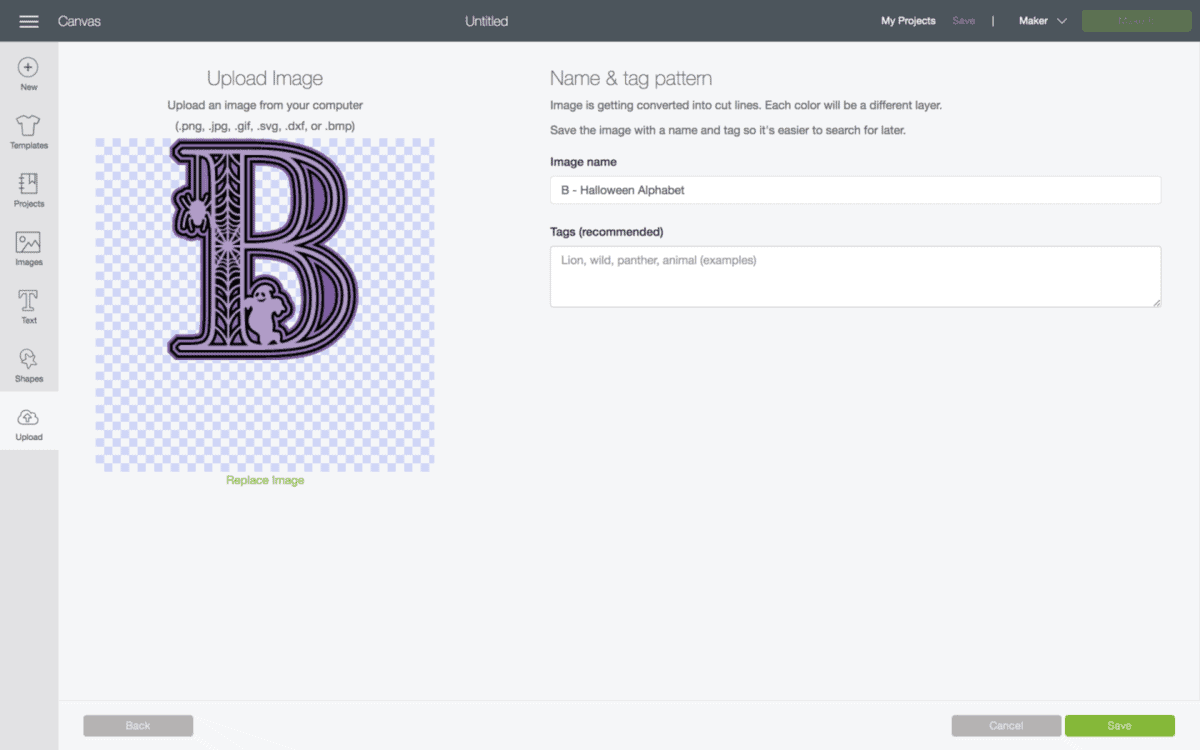 Once you have all of the files uploaded, select the designs and click "Insert Images" to bring them onto your canvas. You can select more than one at a time.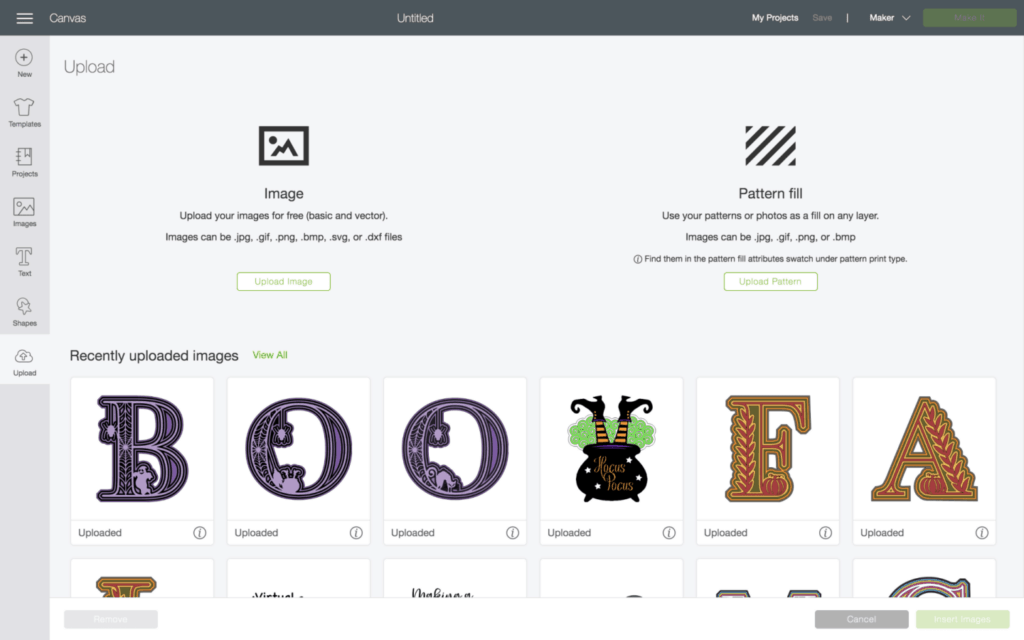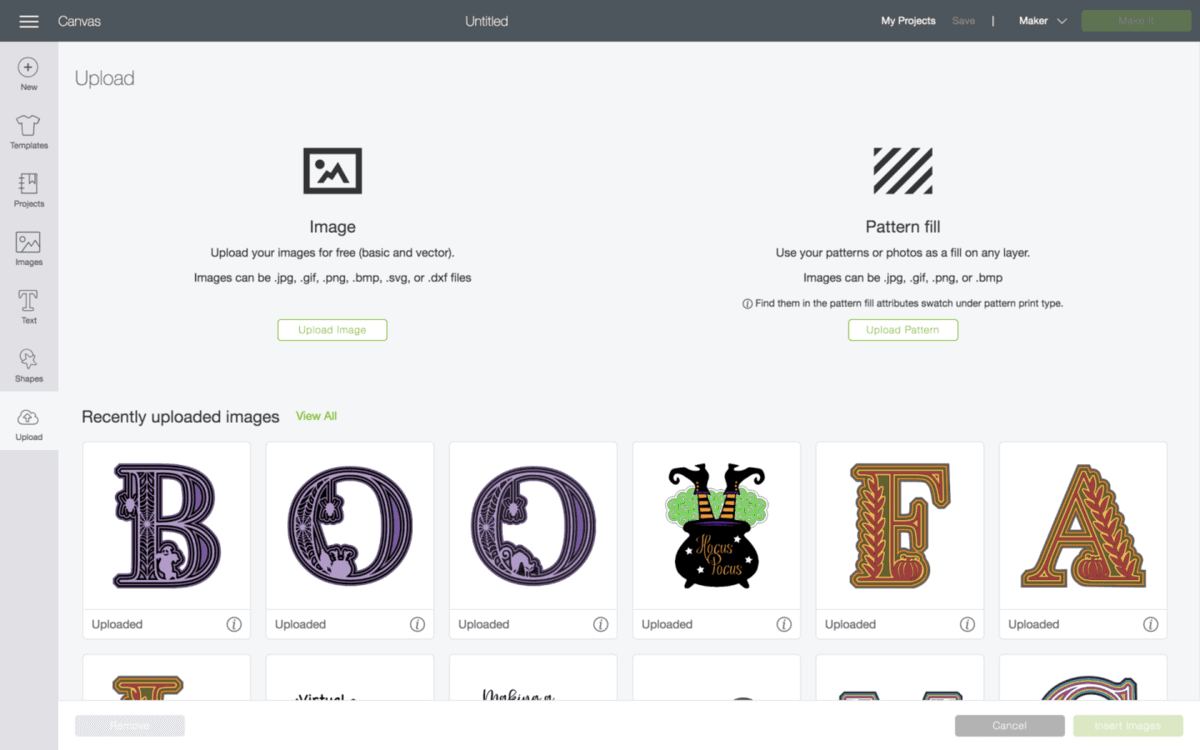 Below is what the design will look like when you add it to Cricut Design Space. Resize the design if necessary.
Each letter is originally 8 inches tall but the width varies for each letter. Keep the width in mind if you're using this in a frame.
The design can be resized using the Edit Toolbar at the top of the page.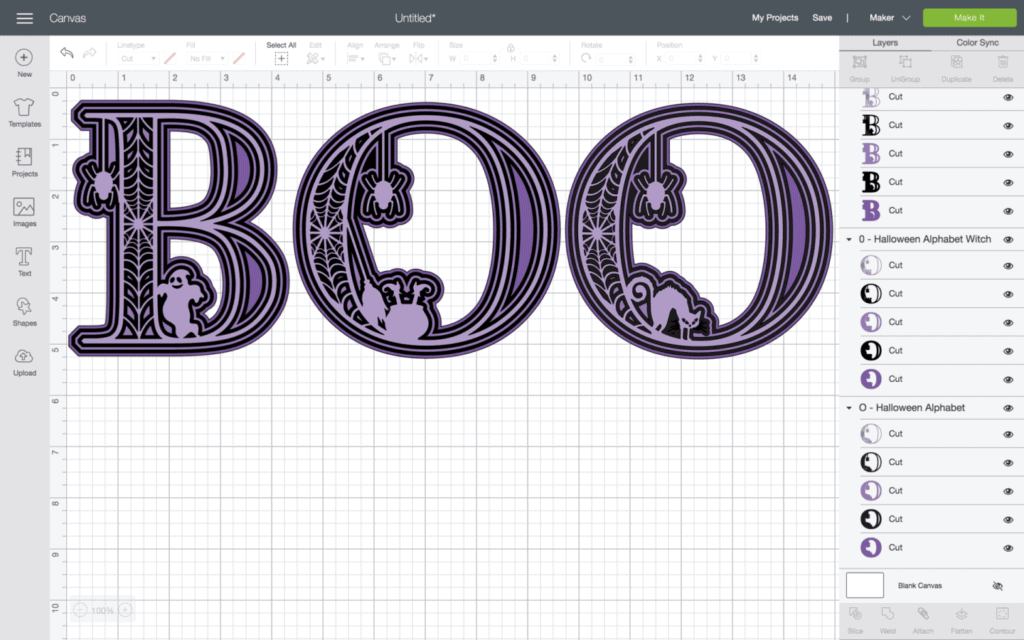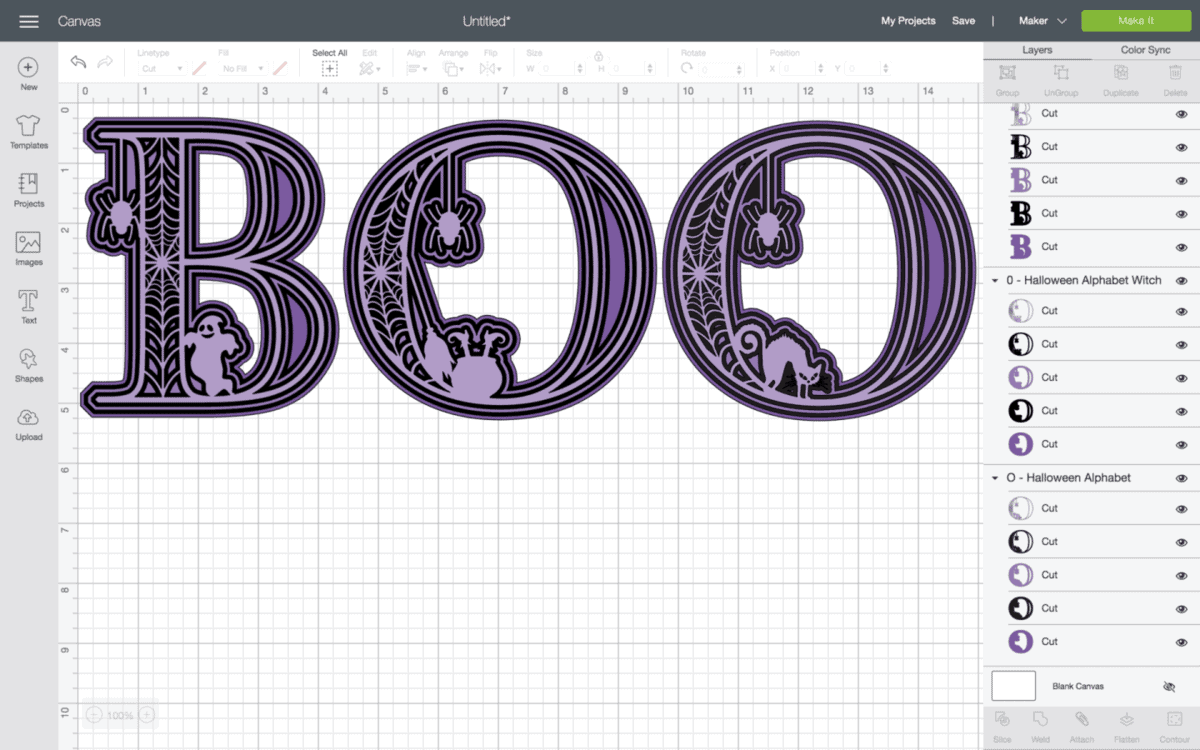 Now you're ready to cut it. Click Make It in the upper-right hand corner and you'll be taken to the prepare screen.
Here you'll want to select your material size.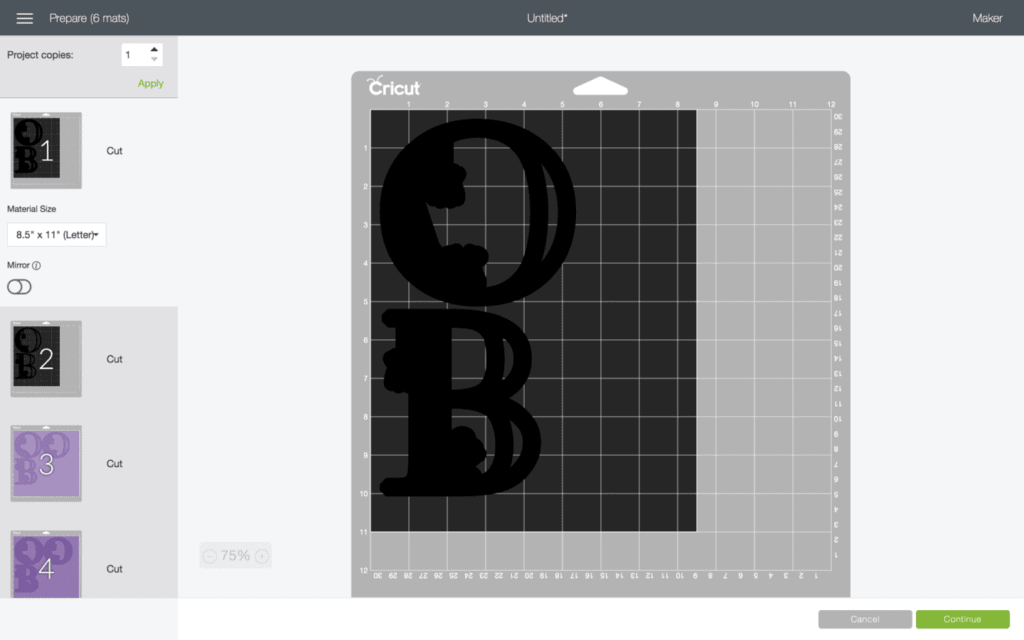 Now it's time to connect to your machine and select your material. For all of my layered designs, I use the Cardstock (for intricate cuts) setting.
This setting along with a clean, sticky mat will ensure you have a nice, clean-cut.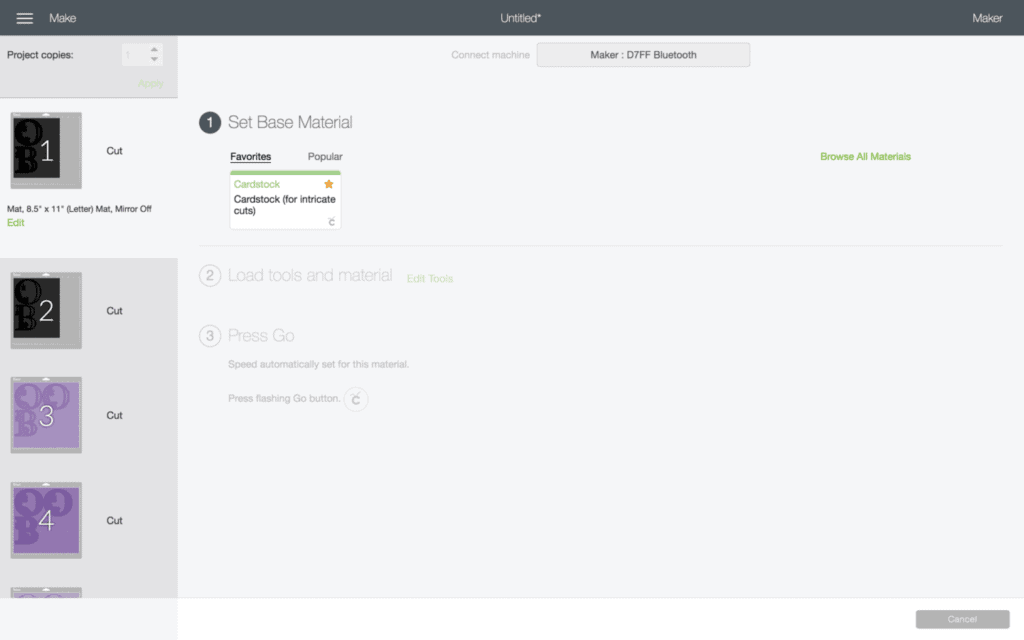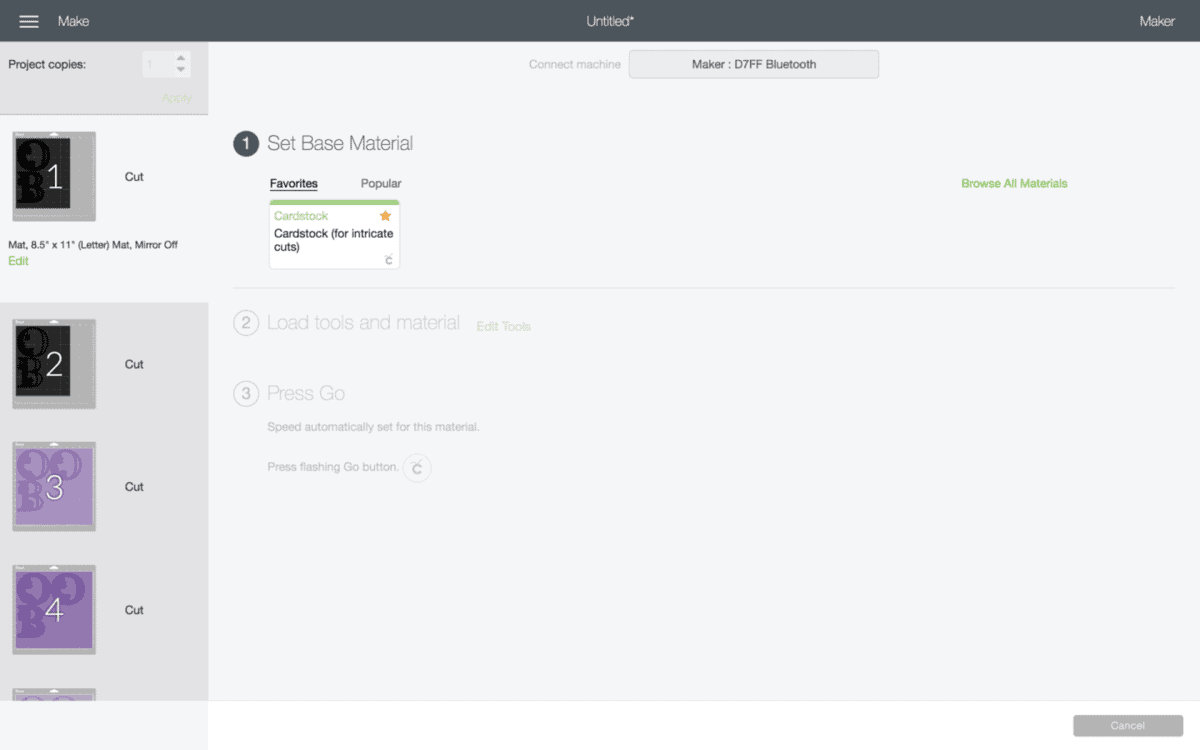 ASSEMBLING THE FREE BOO LAYERED LETTERS
After you cut the design, use the foam adhesive to put it together. It's best to use the adhesive in the same spot on each layer to get an even rise and 3D layered look.
Cricut Design Space doesn't cut out the layers in order so it can get confusing to piece together. Head back to Design Space to see the layers as a reference for how to put them together.
The image below shows you from bottom to top how the layers should be placed.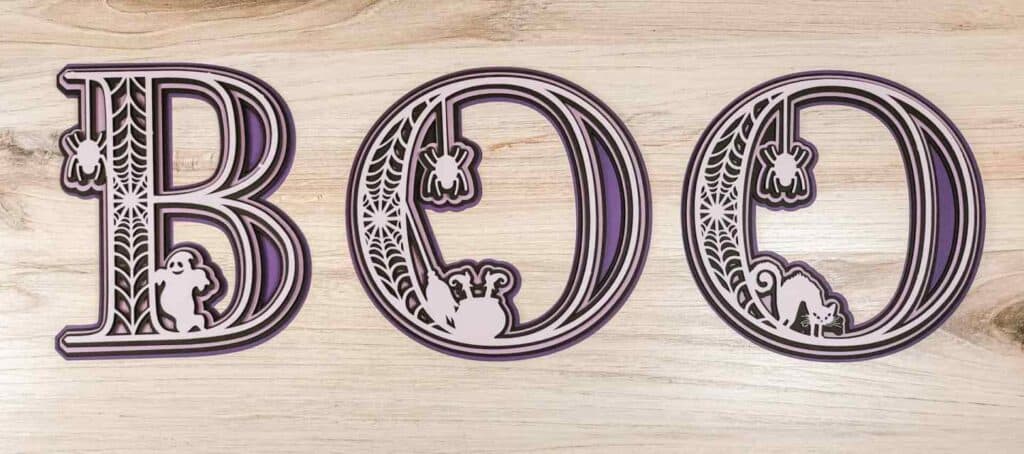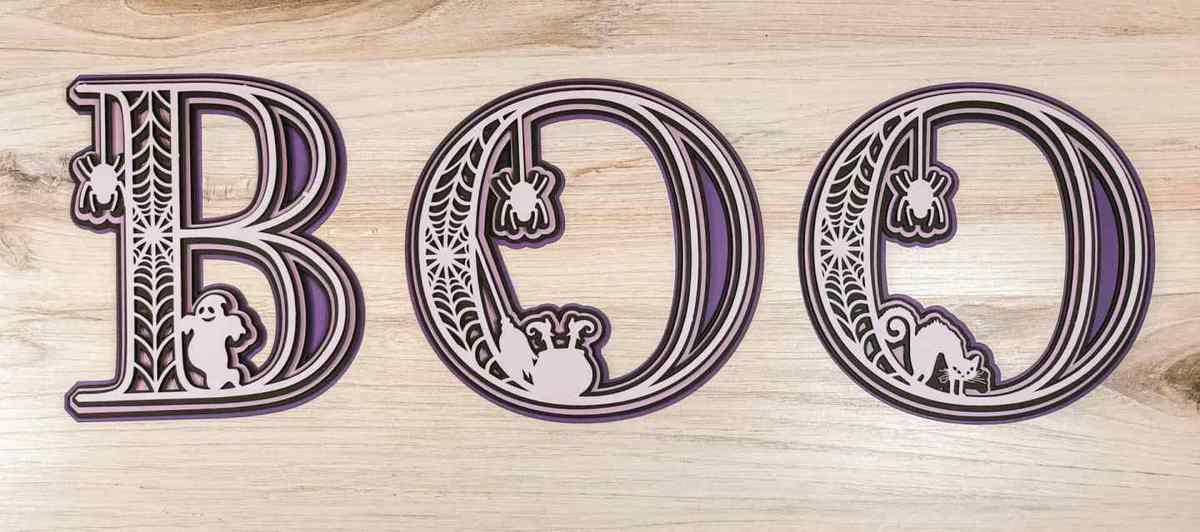 TIPS FOR CUTTING THE BOO LAYERED LETTERS
When cutting any detailed design there are a few tricks to make sure you're not wasting time and materials.
ALWAYS USES A CLEAN MAT
Anytime I'm not getting a clean-cut, it's usually because my mat isn't sticky enough. Clean the mat using a scarper to get any particles off and then wipe it down with a baby wipe and let it dry.

MAKE SURE YOUR BLADE IS FREE OF ANY DEBRIS
If your blade starts to tear the design, rather than cut it, pull the blade from the machine and check to make sure there aren't any small pieces stuck to it.

USE THE RIGHT MATERIAL SETTING
For detailed cuts on layered designs I use the Cardstock (for intricate cuts) setting on my Cricut Maker. It uses 182 cut pressure with the Fine-Point Blade and cuts the material twice. It's made a huge difference when cutting these types of designs.

DO A TEST CUT FIRST
If you're using other types of materials other than Cardstock, do a test cut first to make sure the settings are correct. It's so disappointing when you wait for your design to cut and it didn't cut through correctly.

BEND THE MAT NOT THE MATERIAL
Always bend your mat away from the material, keeping your design flat, when trying to release it from the mat. Especially when using cardstock. Otherwise, you'll end up bending the design and it will be difficult to get it to lay flat again.

FIND THE RIGHT COLOR PALETTE
Each design takes on its own look and feel depending on the colors you choose. Need help finding the right color palette? Head over to my blog post on Choosing the Right Color Combinations for Crafting to learn how to choose the right color palette for your next project.

Creating the Wreath
The next step is optional! I chose to add my BOO letters to a foam wreath. To begin, cover a 13" foam wreath with tulle. Wrap each section a few times to build up the color.
I went over the tule with a bit of watercolor to give it some extra color. I even added in a few rhinestones to give it a sparkly pop.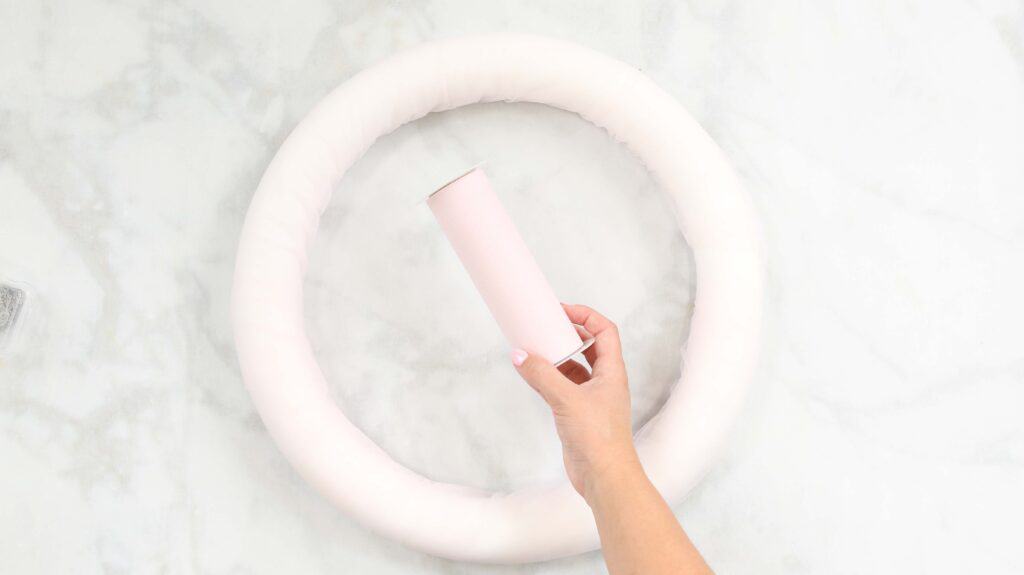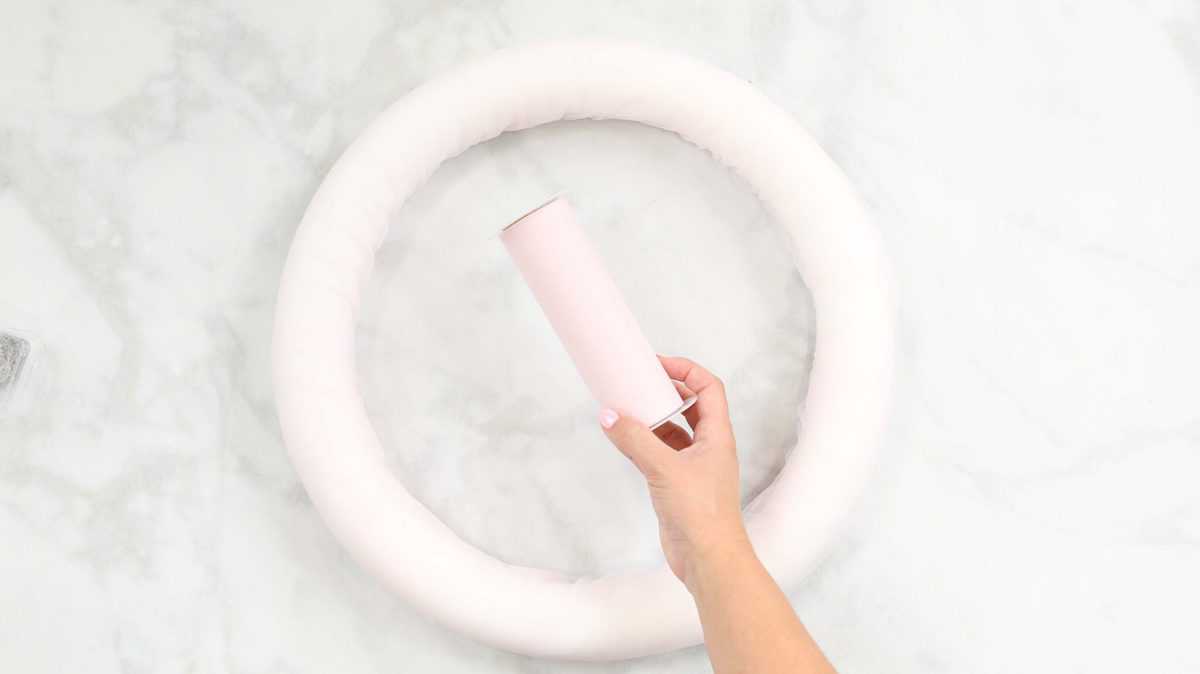 Next, I cut out a few bats in different sizes from Cricut Design Space. I folded them along the centerline to give them a 3D effect and glue a push pin to the back and then placed them on my wreath.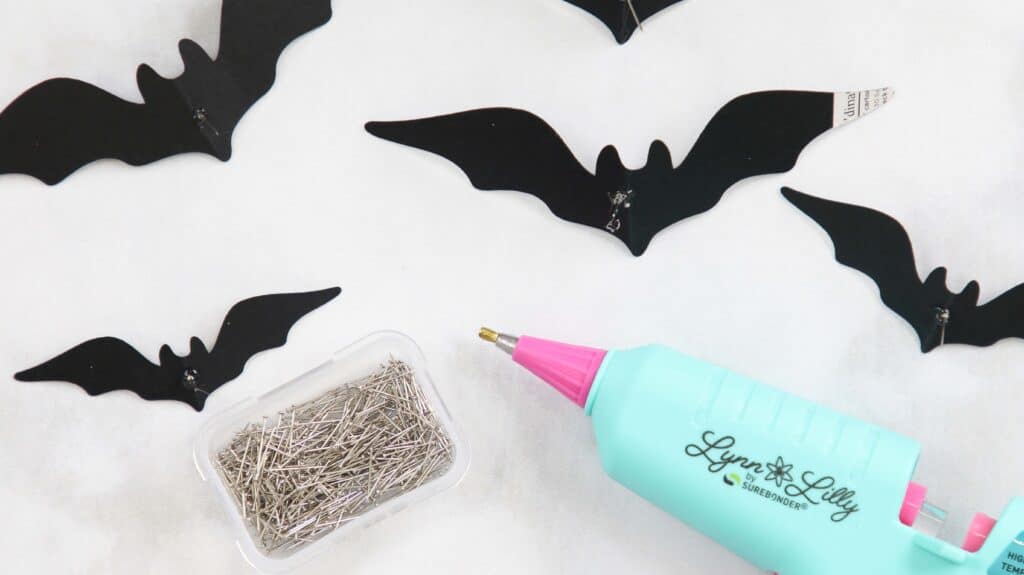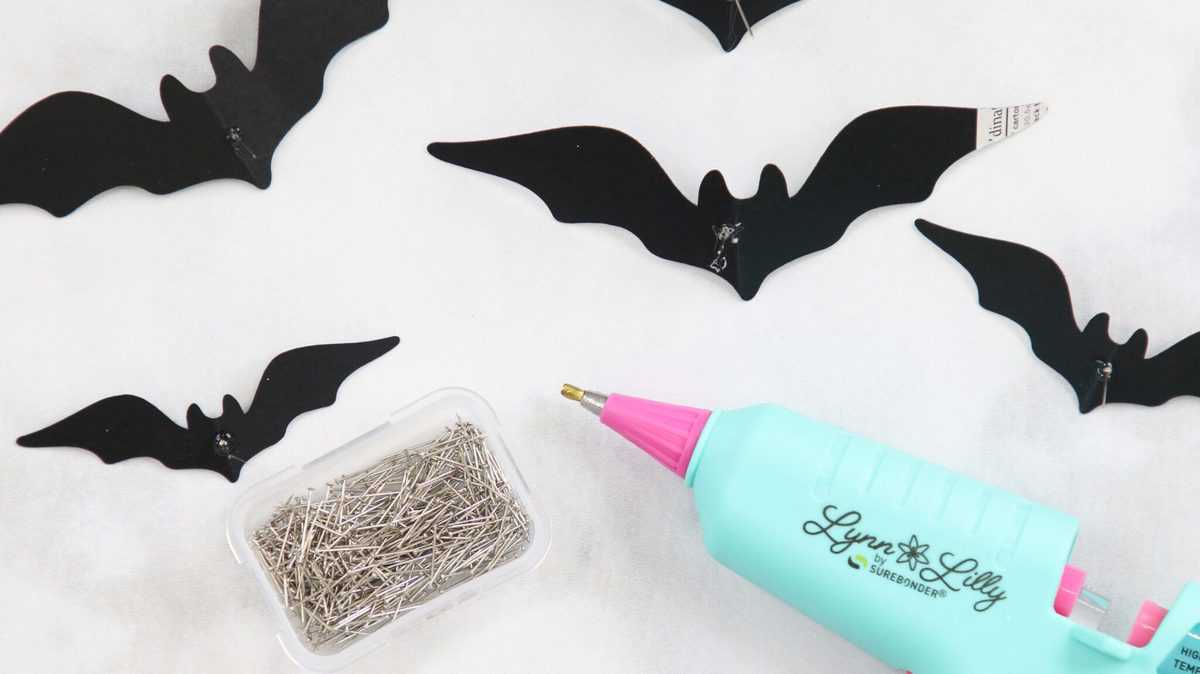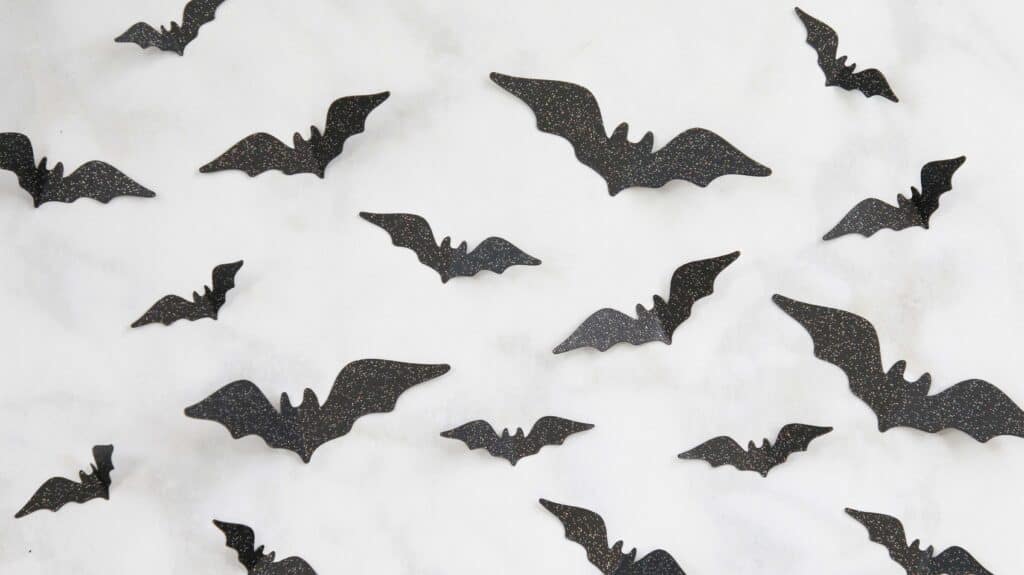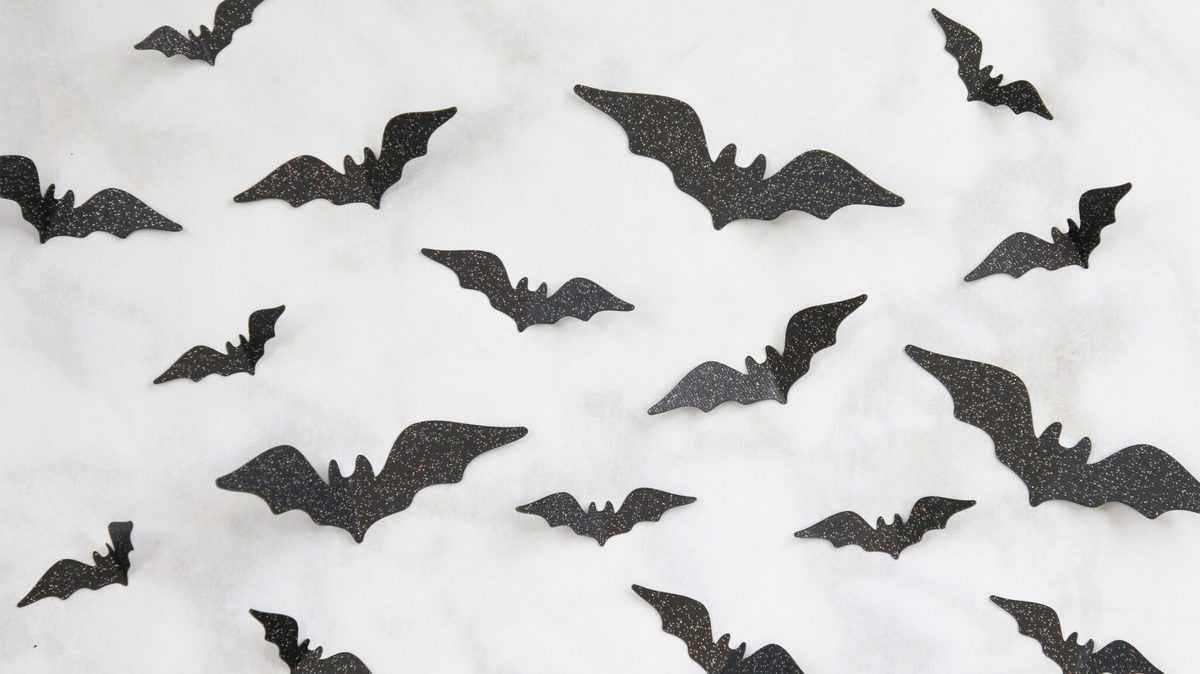 Add some support to your letters to keep them from flopping over. I used a wooden dowel.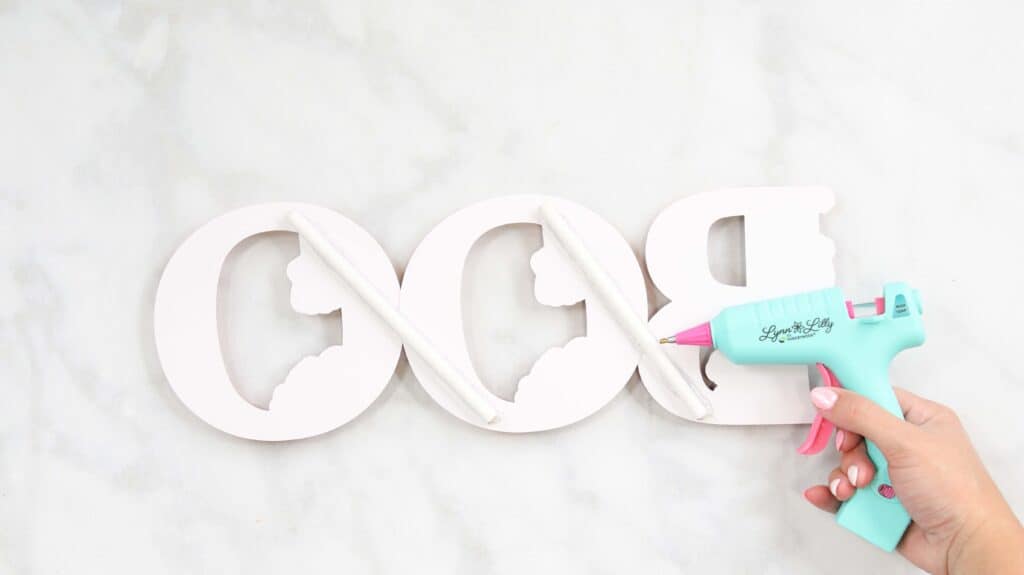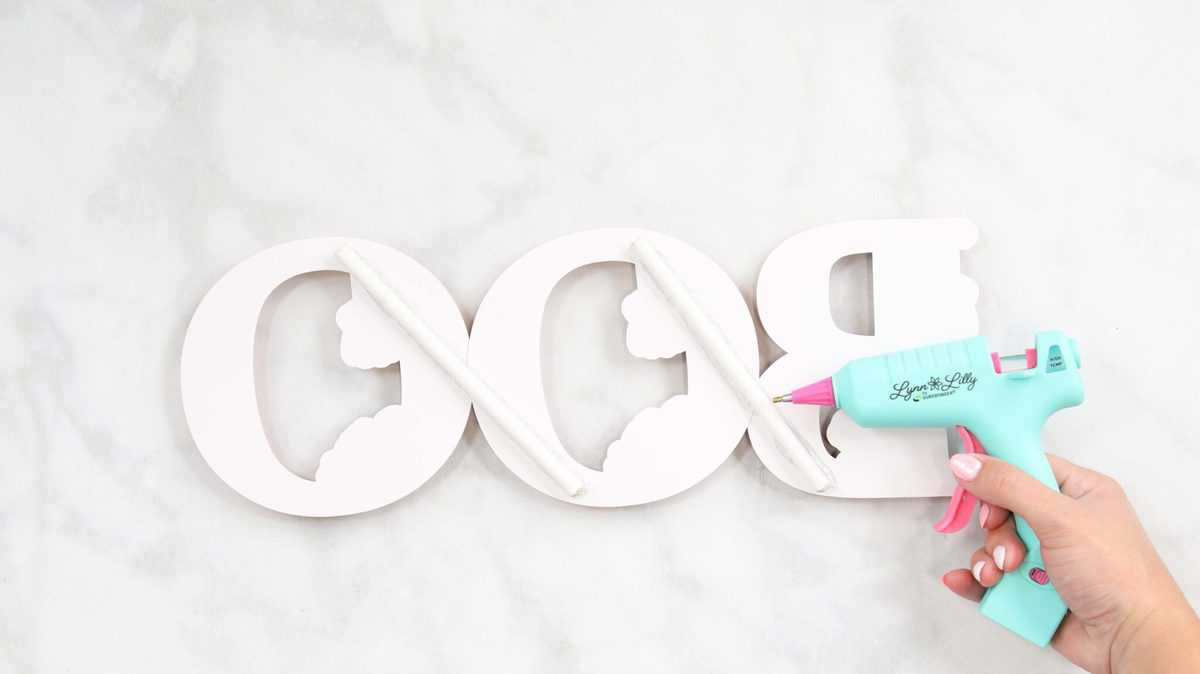 Now it's time to glue your BOO letters to your foam wreath!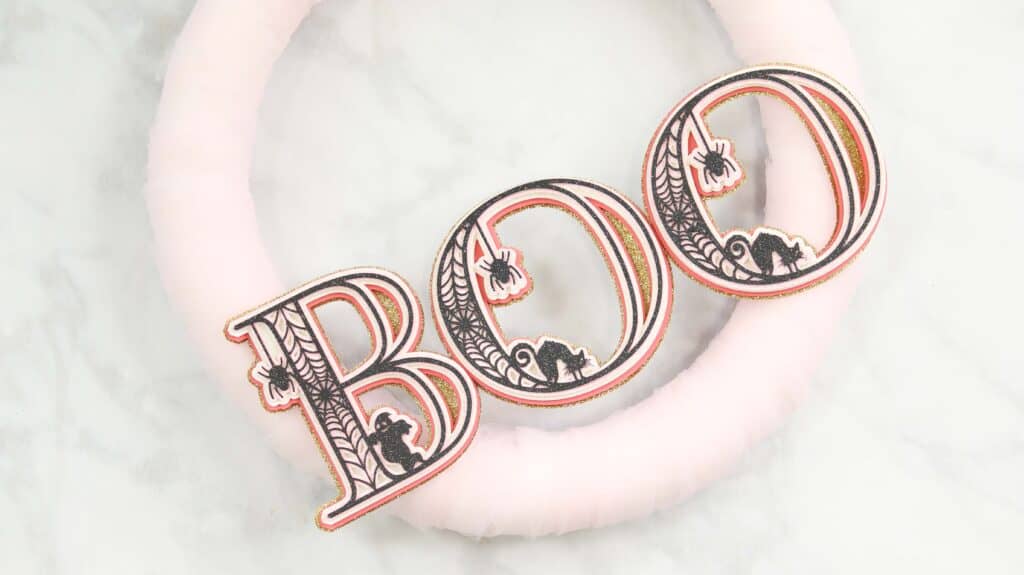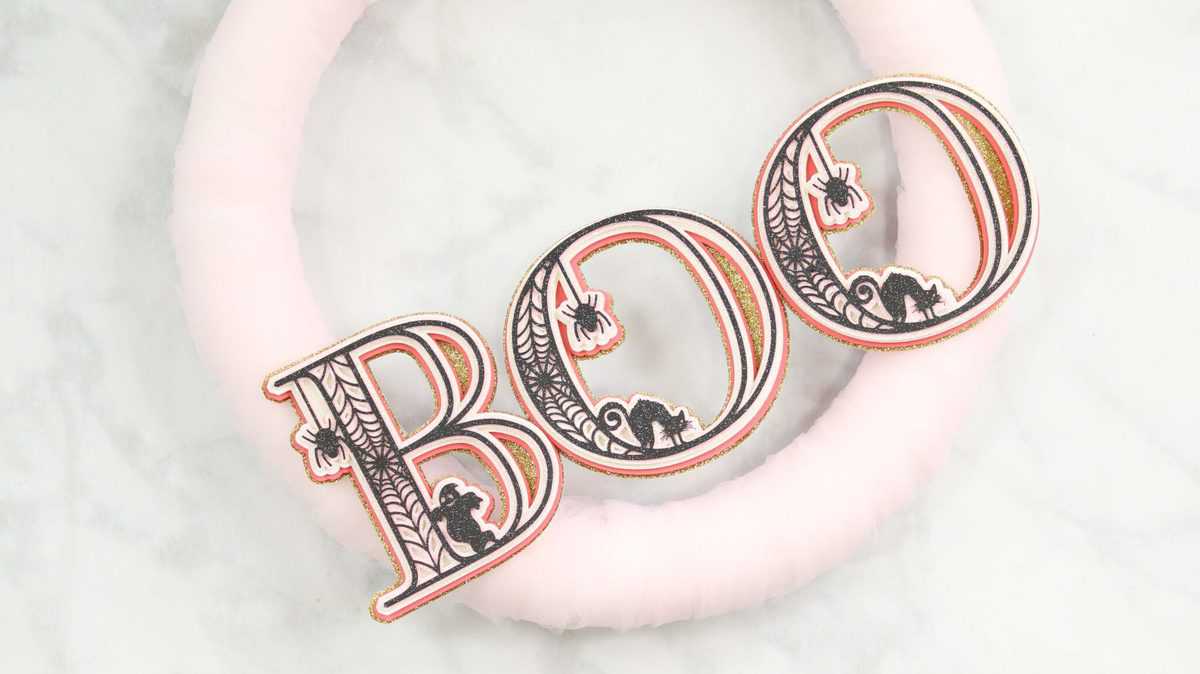 Take a step back and admire your hard work!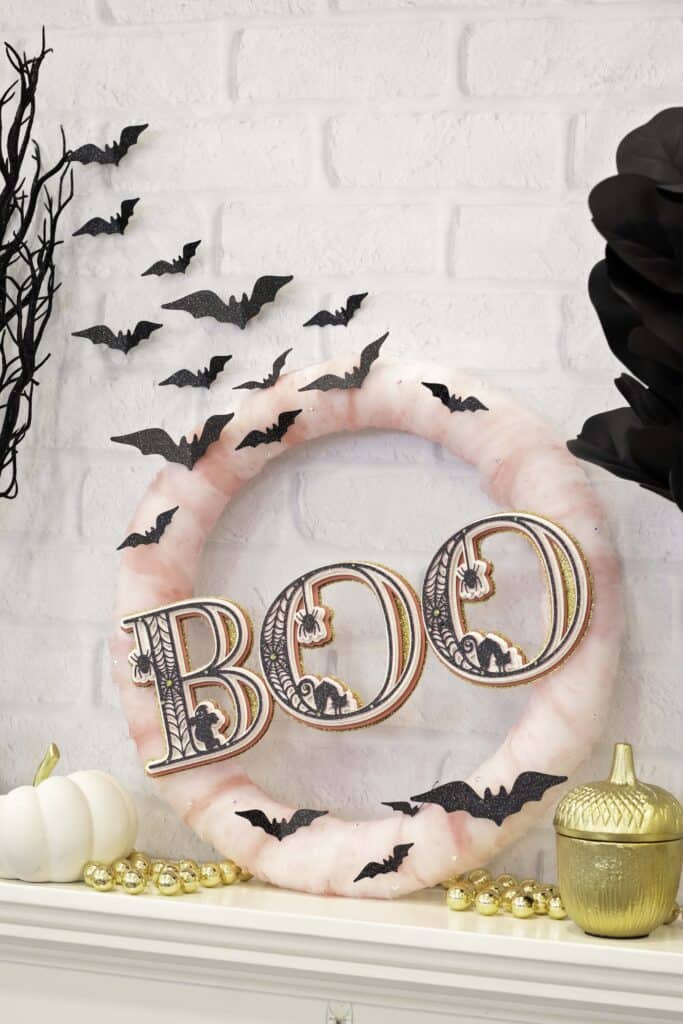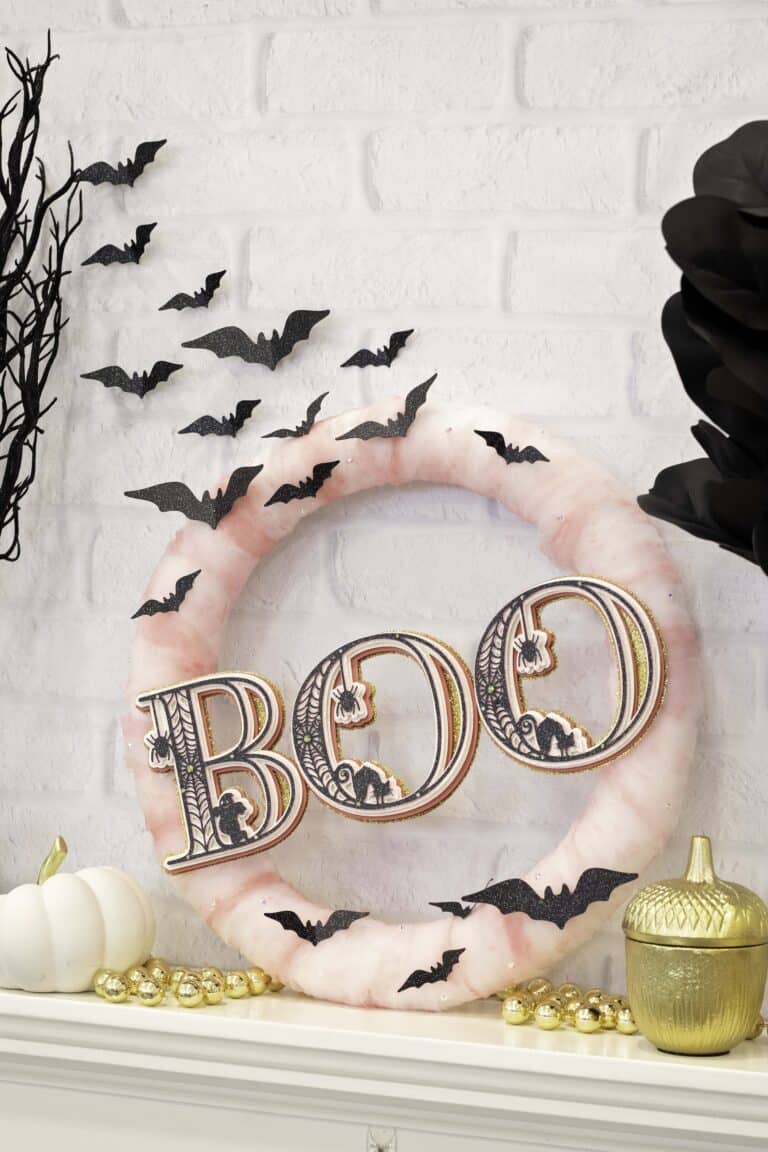 Did you enjoy this tutorial? I'd love to see what you've made with it!
Don't forget to order or pick up all of the supplies for this tutorial from your local JOANN.
Join my crafting and sewing Facebook group where you can show us what you're making, ask questions, and learn from others! Follow me on Instagram for daily crafting inspiration and a look behind the scenes.
SHARING IS CARING
Please help us by sharing this design before downloading it. If you like these free designs, please take a moment to share on your favorite social media site or pin it on Pinterest. That helps this site continue to grow so that we can continue to provide free content. Thank you!
Have you ever made a layered paper wreath before? What Halloween crafts are you planning on doing this year? Let me know in a comment below!