I'm still in denial that summer has come and gone and it's already time for Back To School. In past blog posts, you've probably heard me boast about my love affair with Made For Mermaids patterns. So it should come as no surprise that I'm elated to be a part of this Back To School Blog Tour hosted by Made For Mermaids!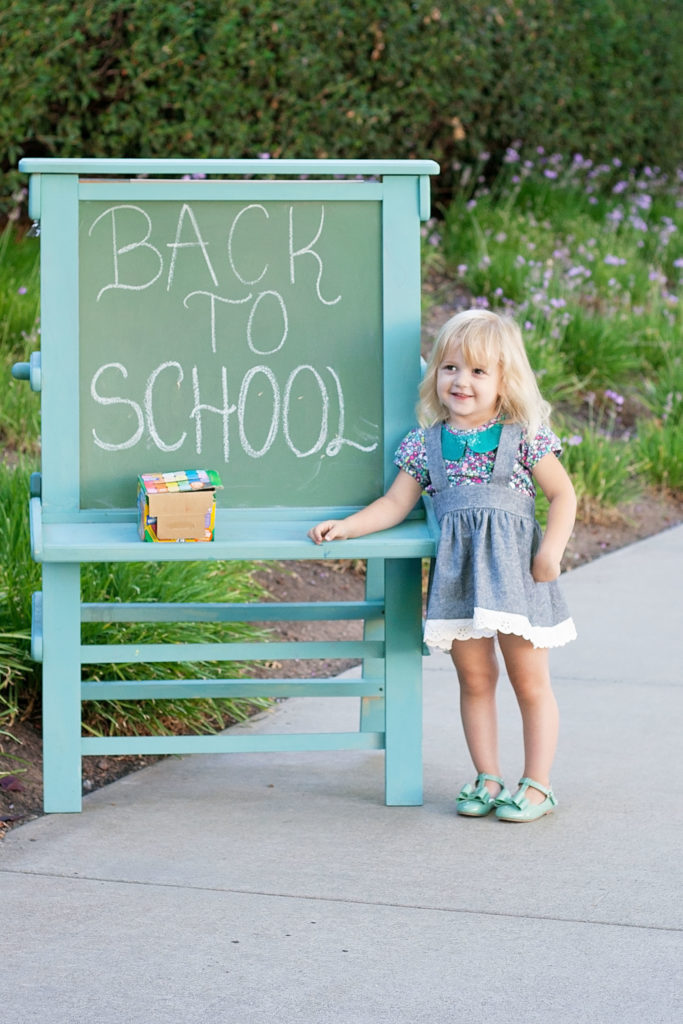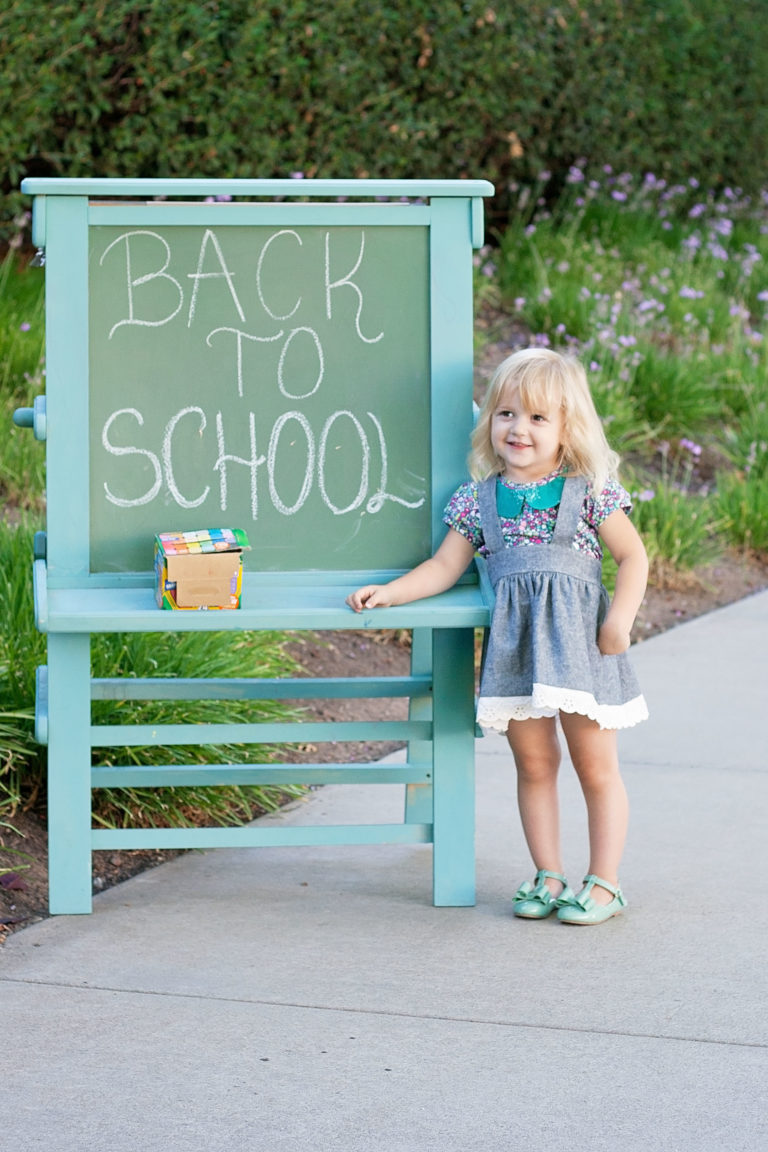 This is my daughter's first year of Preschool and we are both so excited! I know I should be crying that she's going to school, but secretly I'm cheering! 😉 Since she starts school today, this was the perfect motivation to get her wardrobe made in time for school. I decided to make life a whole lot easier in the mornings by creating a capsule wardrobe. I focused on colors that would be school friendly and wouldn't show every single stain and smudge.
I chose to use Katarina Roccella's Lavish fabric line from Art Gallery Fabrics. It's full of color and I fell in love with this line the minute I saw it! Each piece in this wardrobe can be mixed or matched with any other piece to create an outfit, which means that my daughter can easily pick out her own clothes and she will always match! Now that's a win-win!
I laid out the capsule wardrobe in Sudoku form. Any three pieces going horizontal or vertical make an outfit. Pretty cool, right?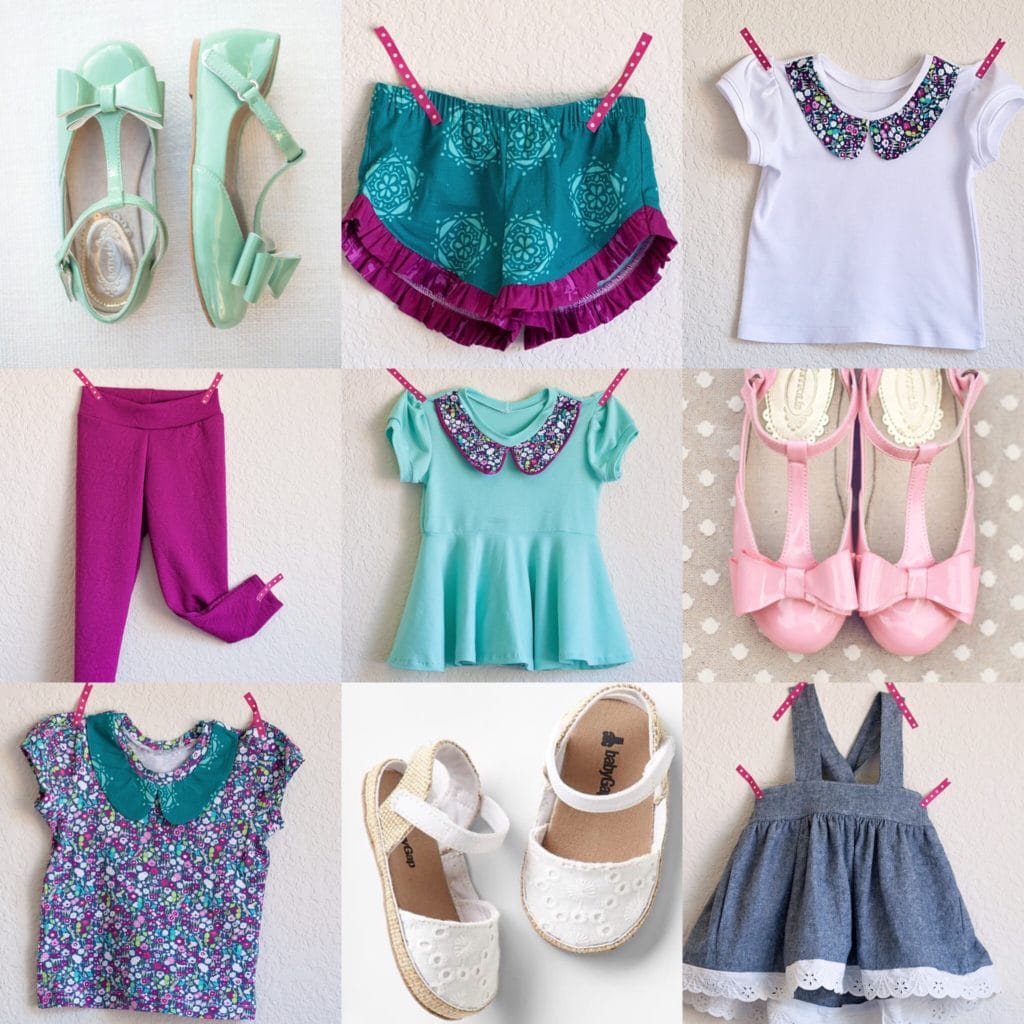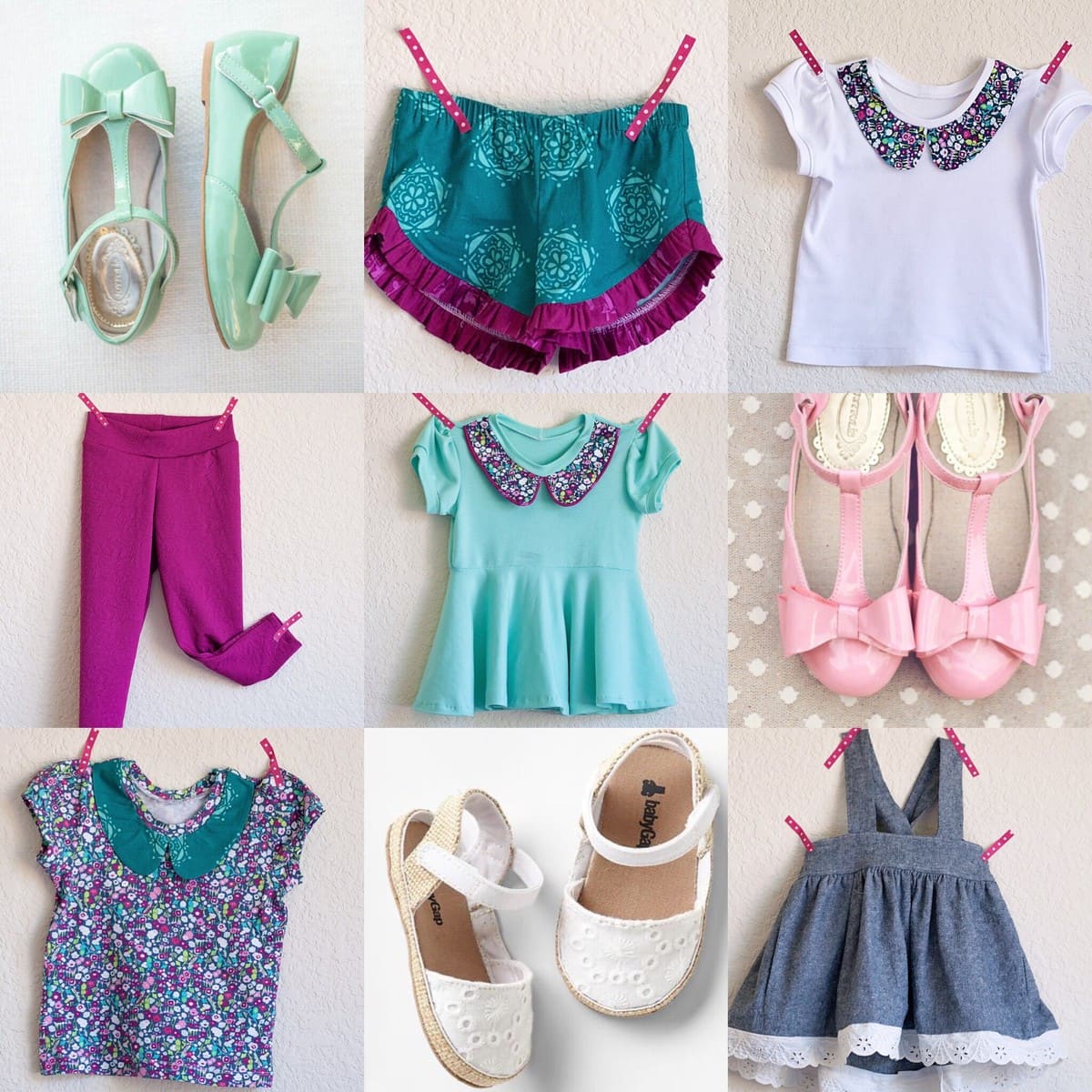 My first look consists of a Charlotte Collar Top and Lucy Ruffle Shorts. (Use code "M4MB2S" for 20% off all patterns) This shirt is so perfect for school! It's comfy since it's made out of knit and it's modest enough to comply with all school guidelines. I swoon over peter pan collars, so you'd better believe I'm in love with this top. (Can I get one in my size, please?)
*This post may contain affiliate links. Thank you for supporting my sewing habit!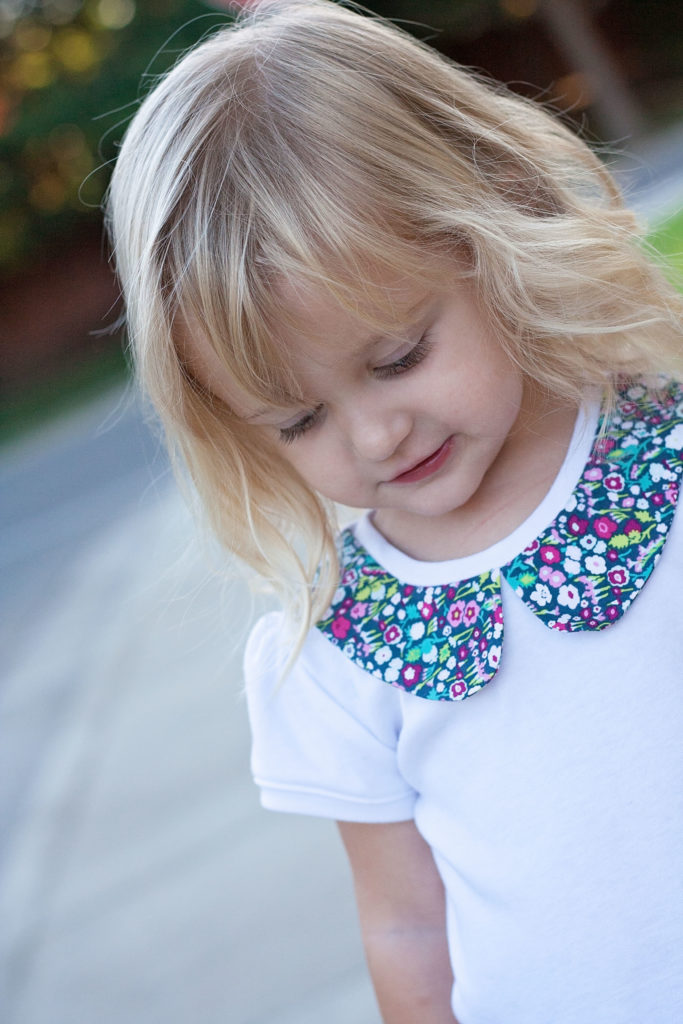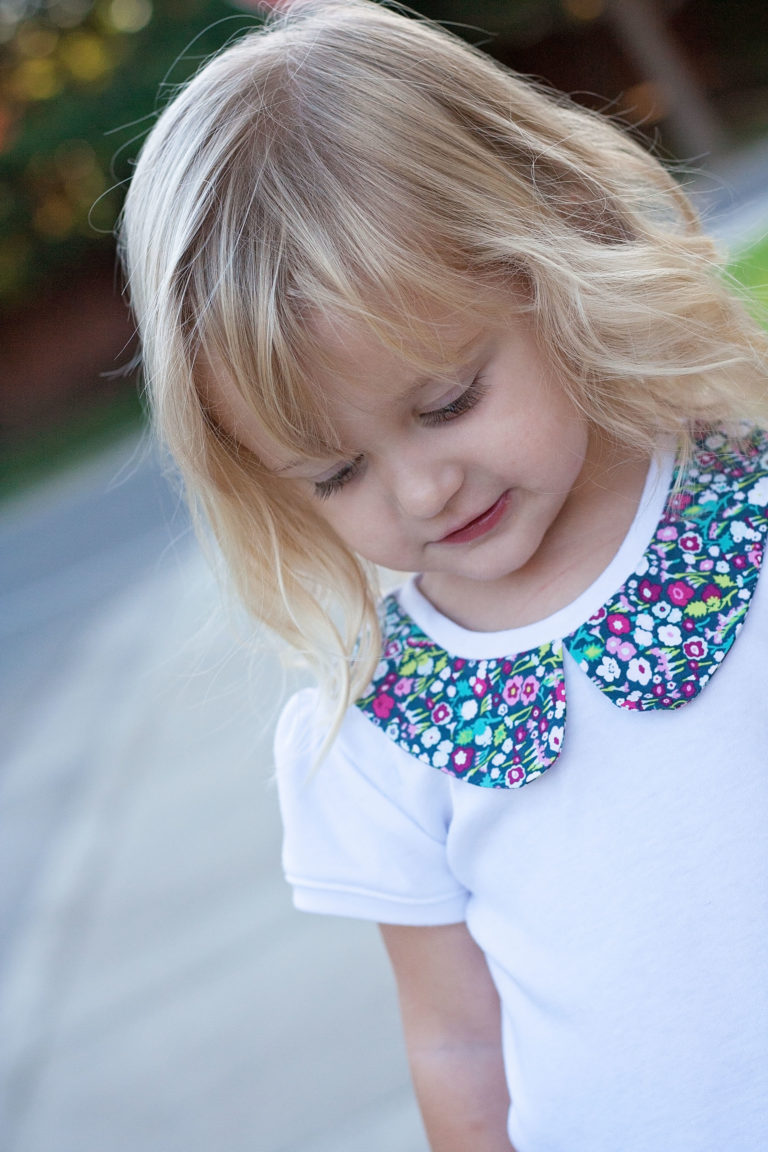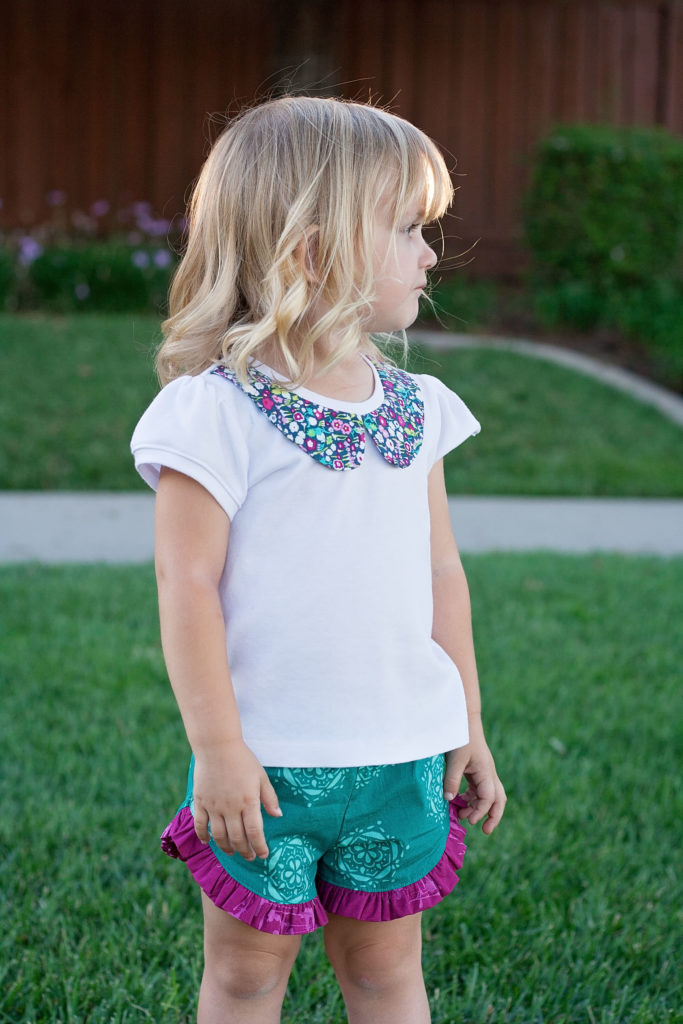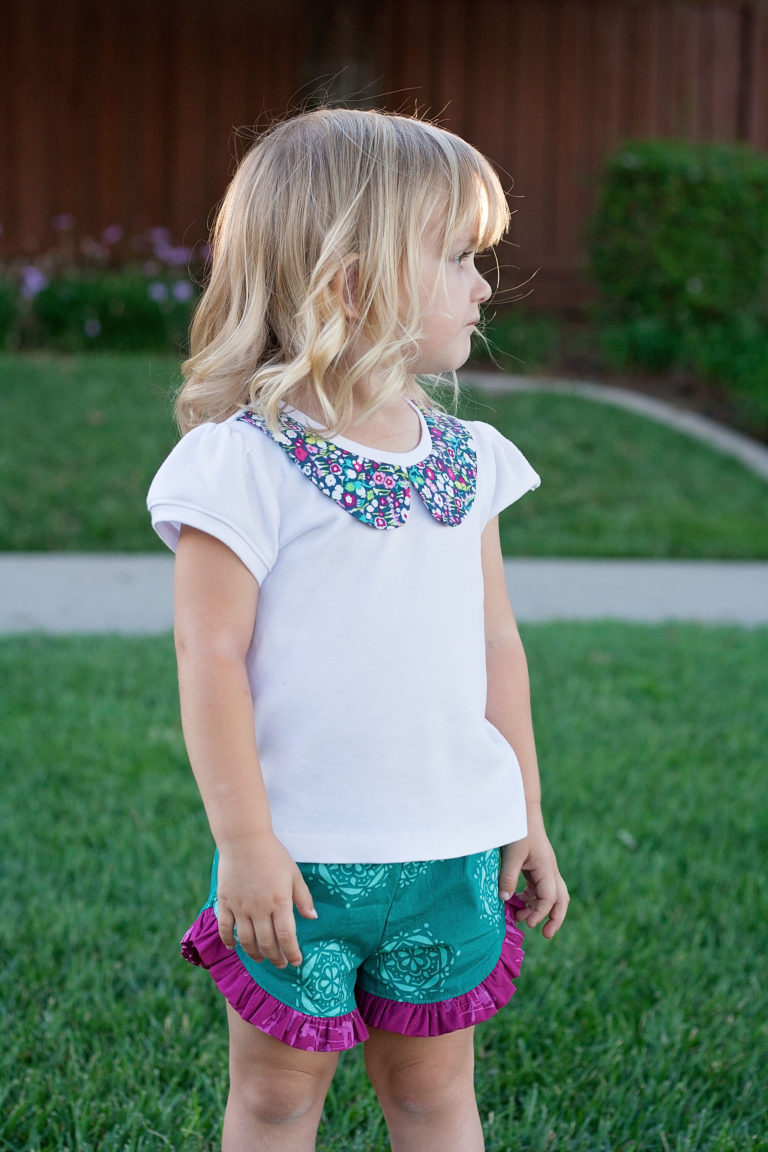 I adore the little ruffle on these Lucy Ruffle Shorts; it really allows for a fun little contrast.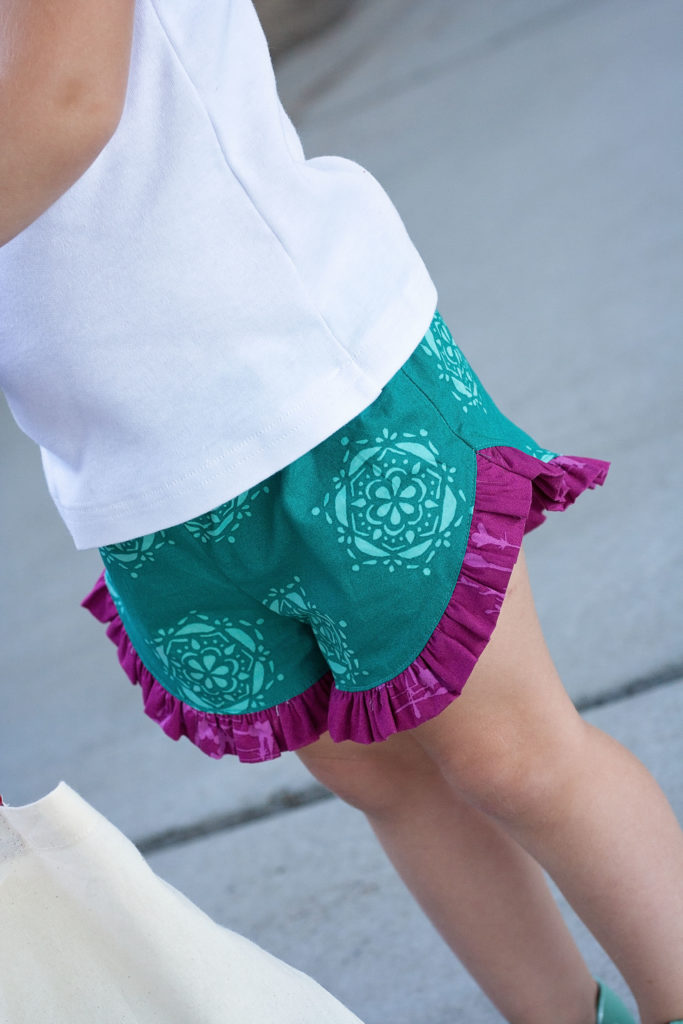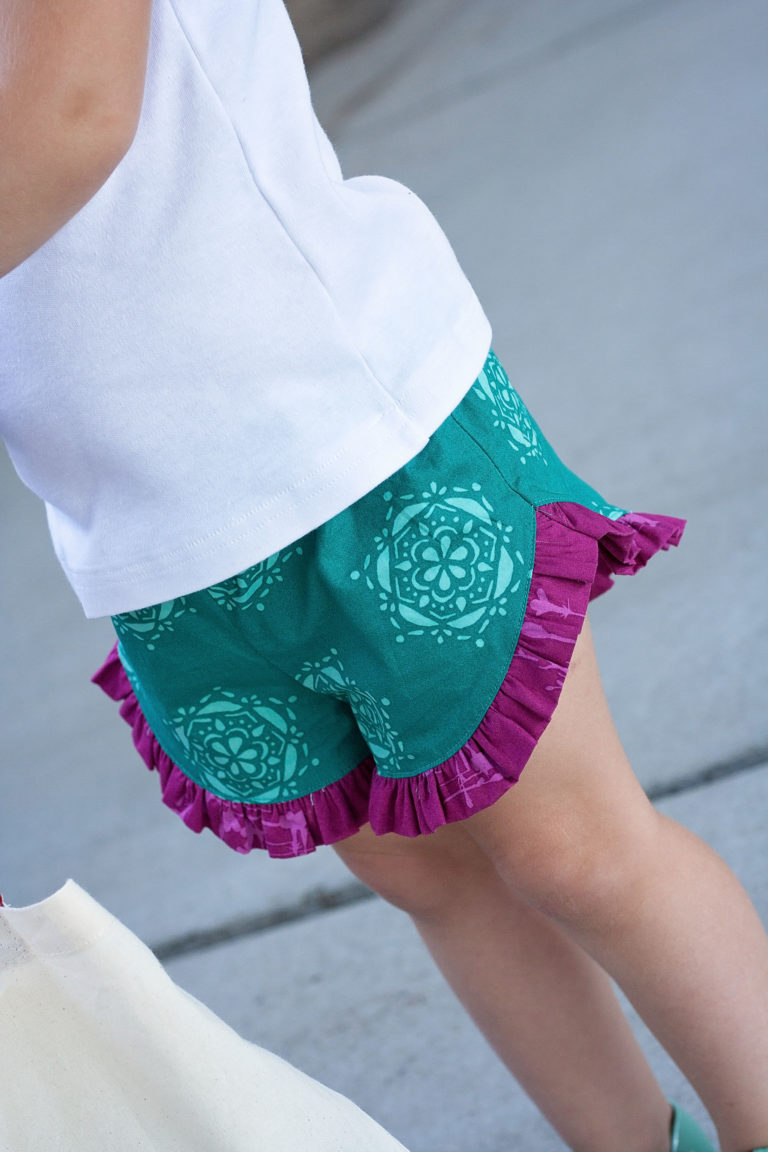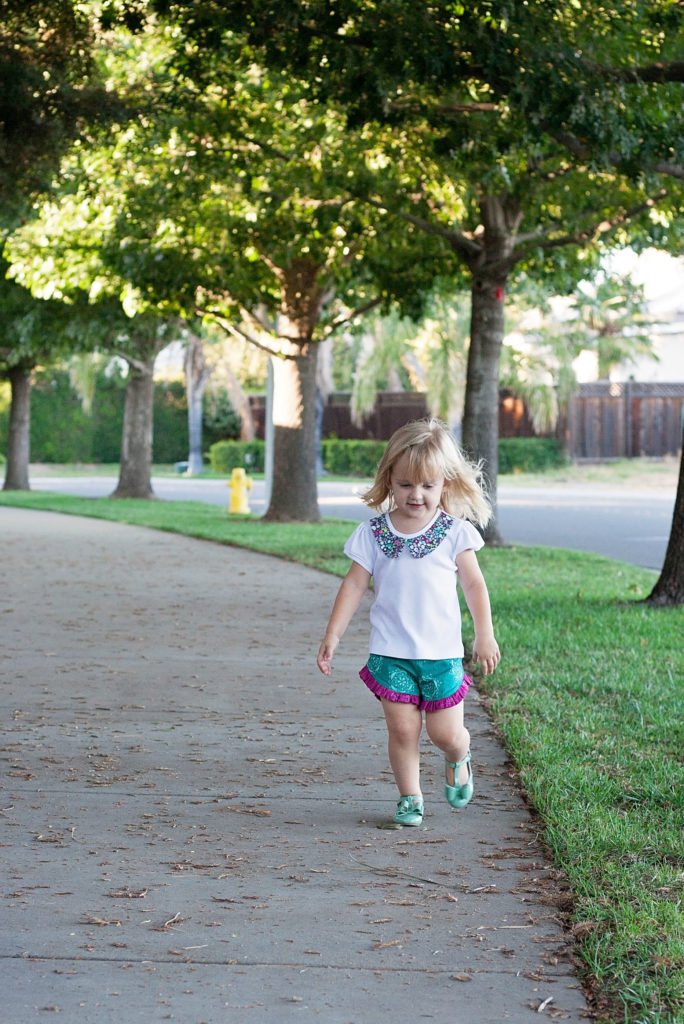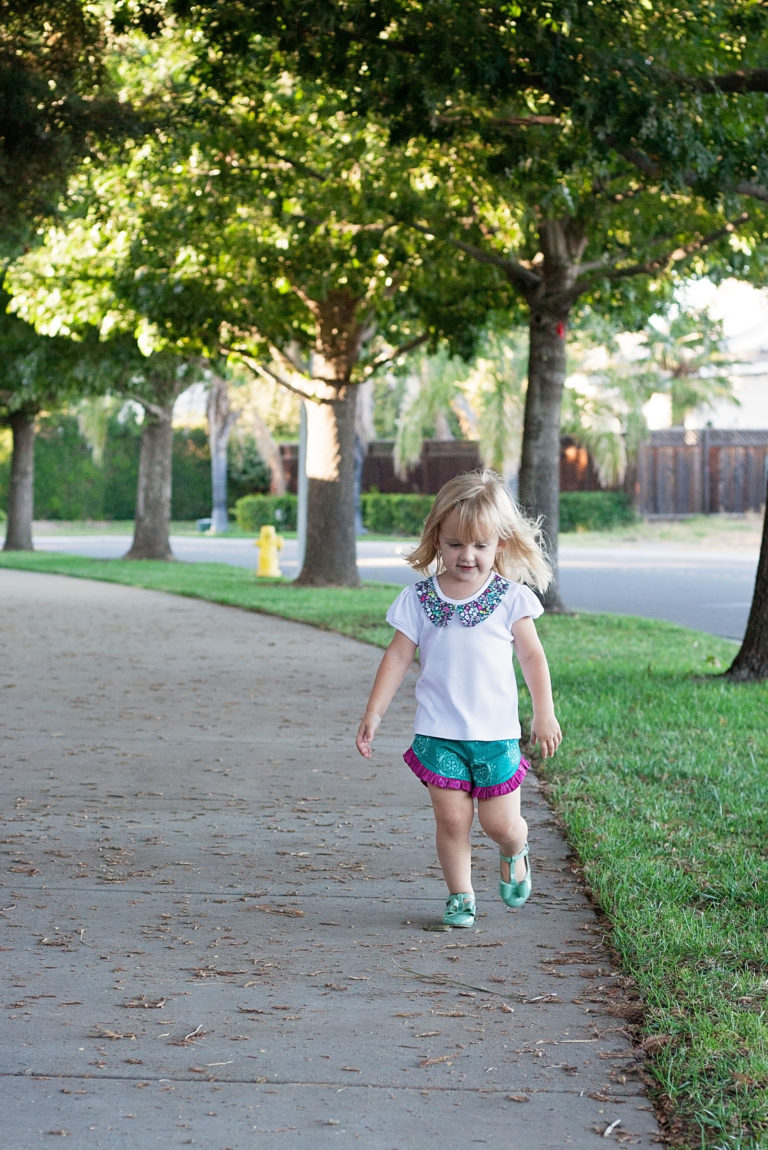 Madeline's second outfit is another Charlotte Collar Top with a Samantha Suspender Skirt. This pattern comes in sizes 1/2-14 and allows you to choose a flat front or faux button placket, optional inseam pockets and suspenders.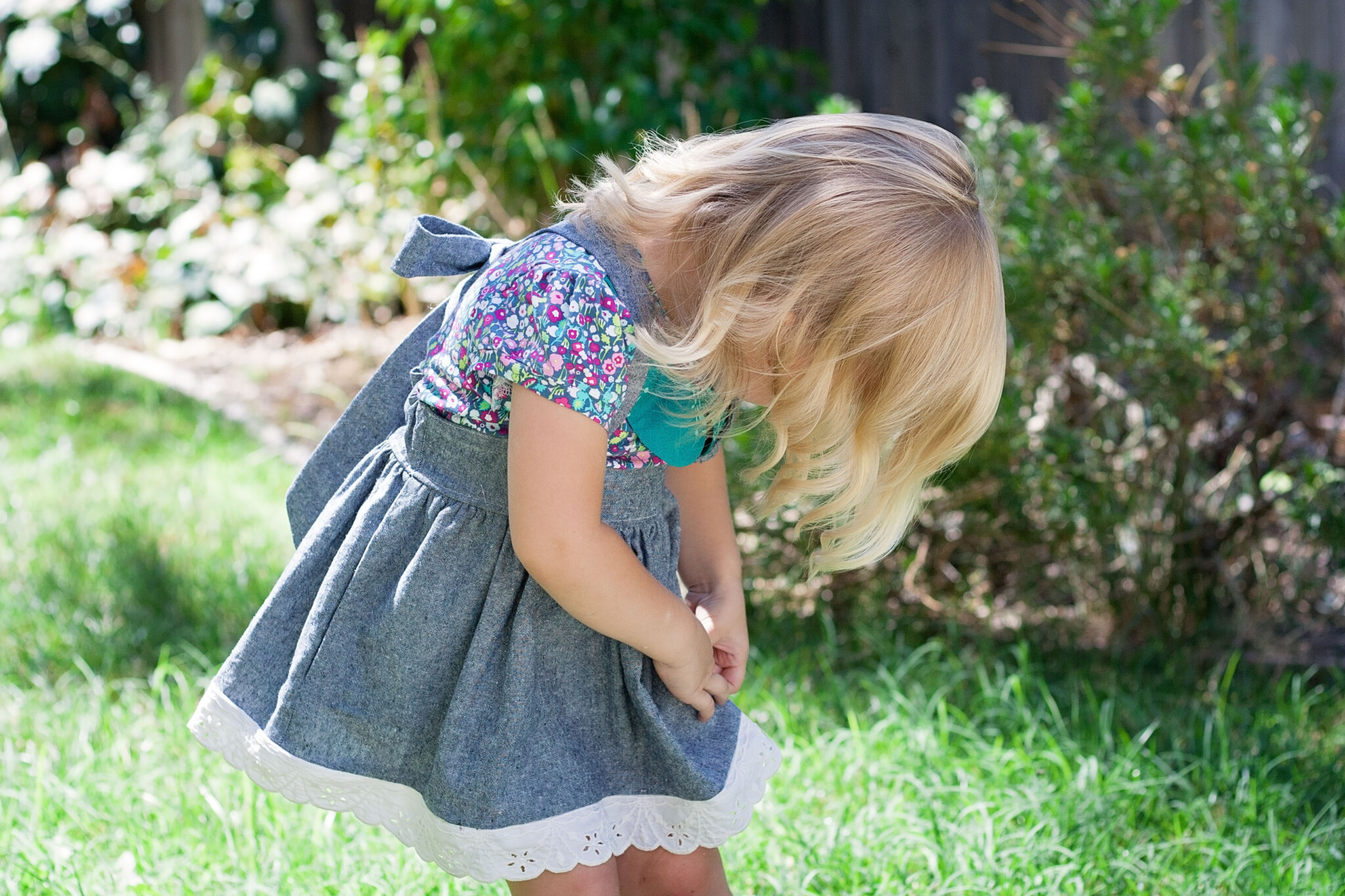 This cute little skirt has pockets, and anytime I make my little girl something with pockets she gets so excited! Because pockets really do make EVERYTHING better! Right?!? (Do you remember the last time I made a Samantha Suspender Skirt?) That floral fabric has me feeling giddy! I had a seriously hard time cutting into it, because it's so gorgeous!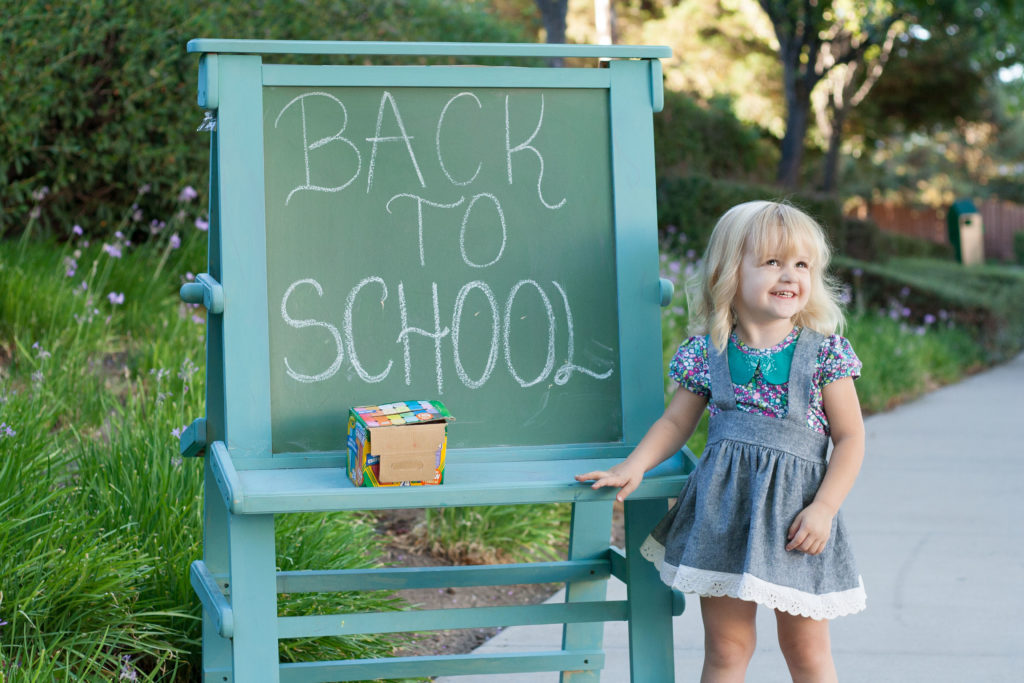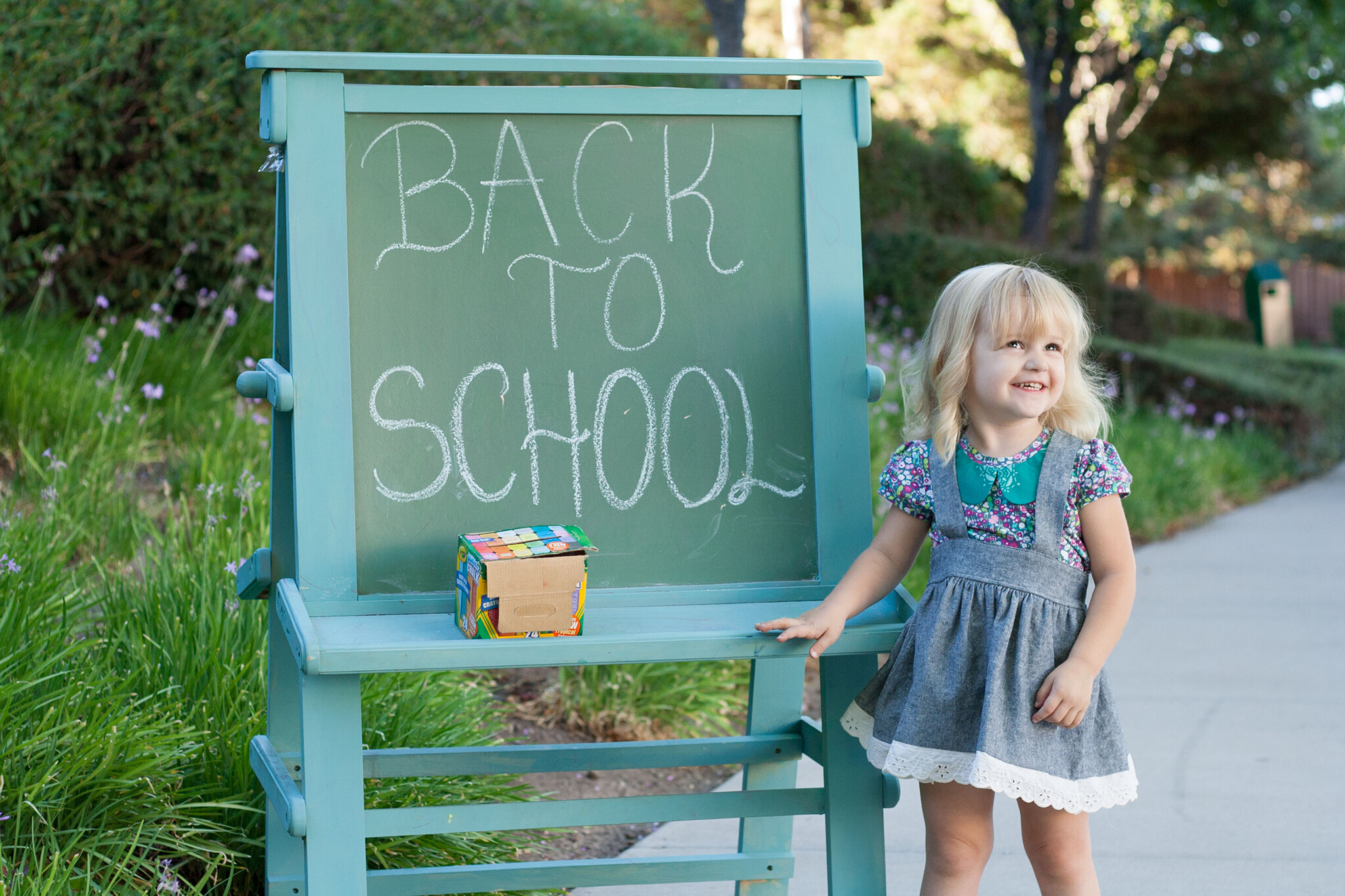 Isn't the back of this little skirt to die for? I just love that bow!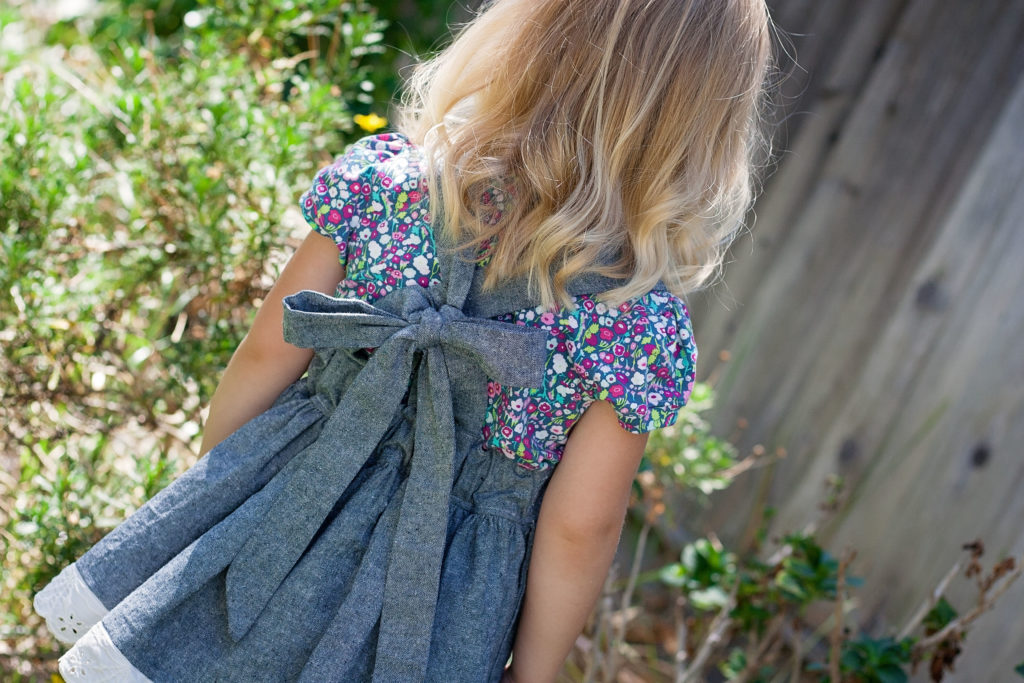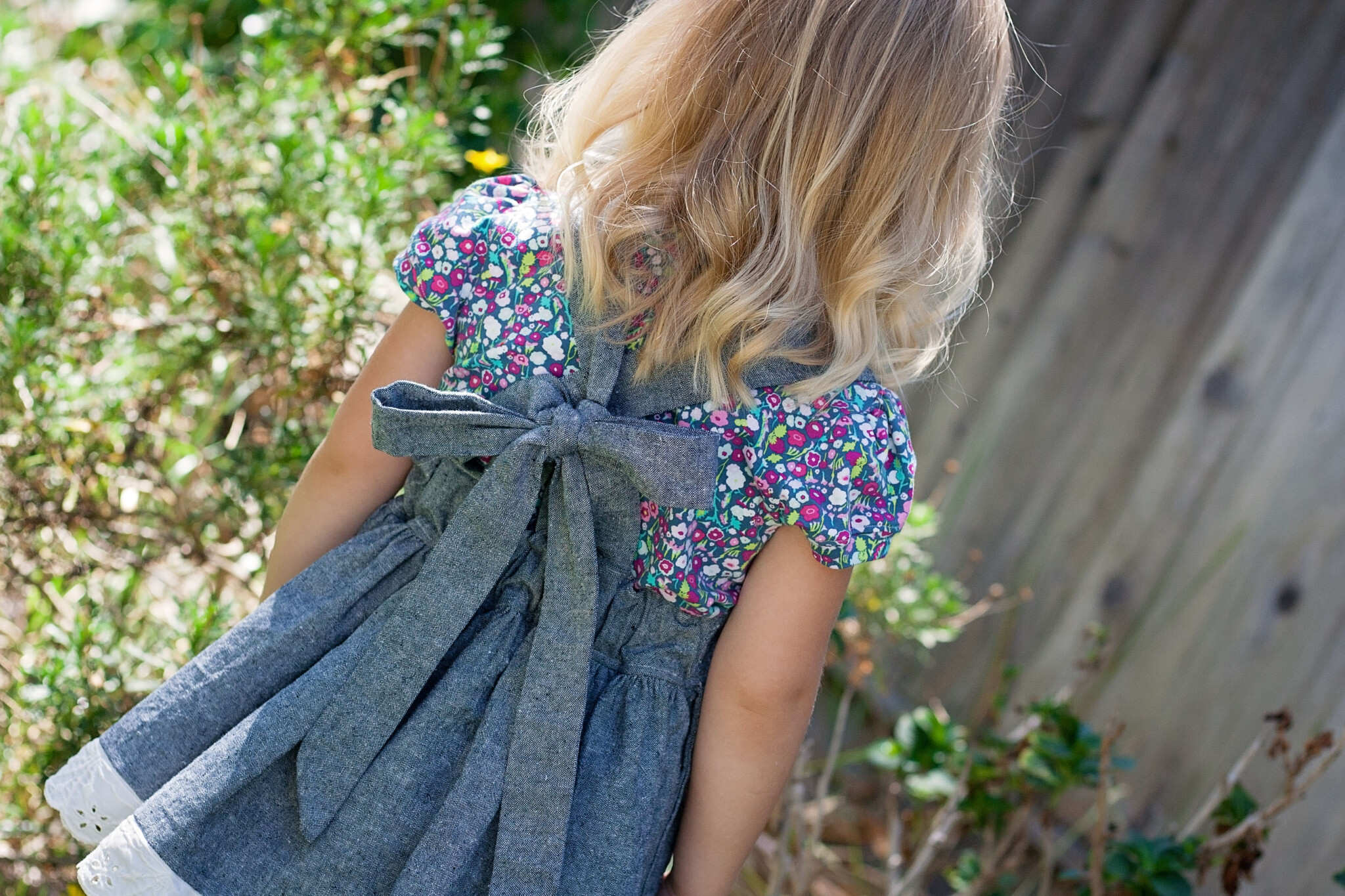 For our third look, I have yet another Charlotte Collar Top but this time with a little twist! This mint french terry is so soft and drapey that I had to do a little hacking on this pattern. I took the circle skirt from the FREE Bonny leggings and added it to the shirt. Madeline twirled and twirled until she tipped over when she put this top on. I'll definitely be making this mashup again. Maybe next time I'll make a dress!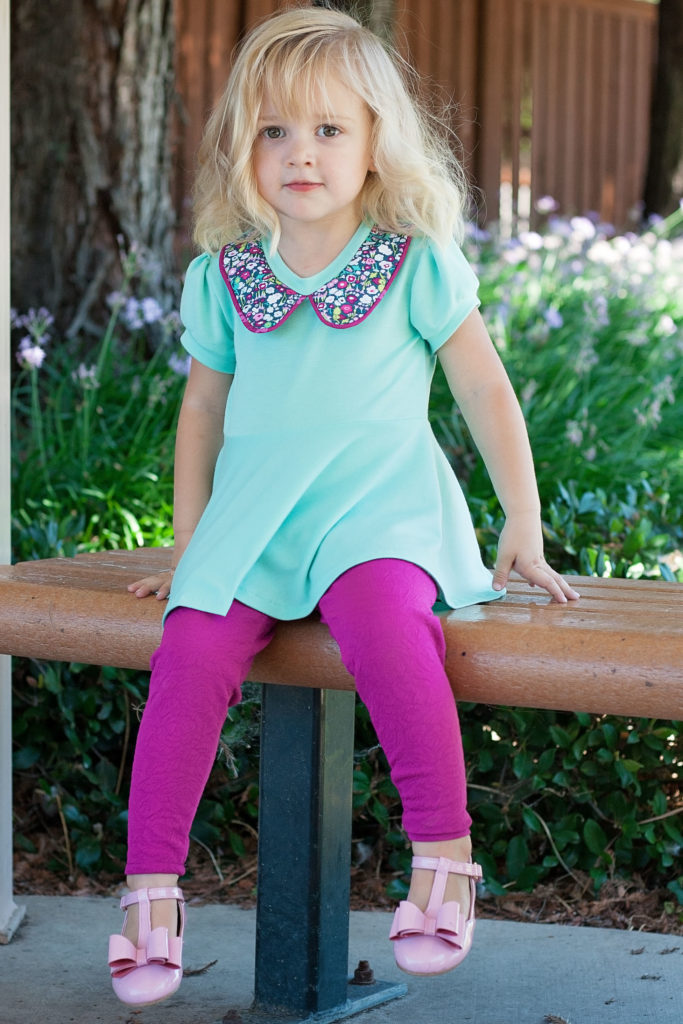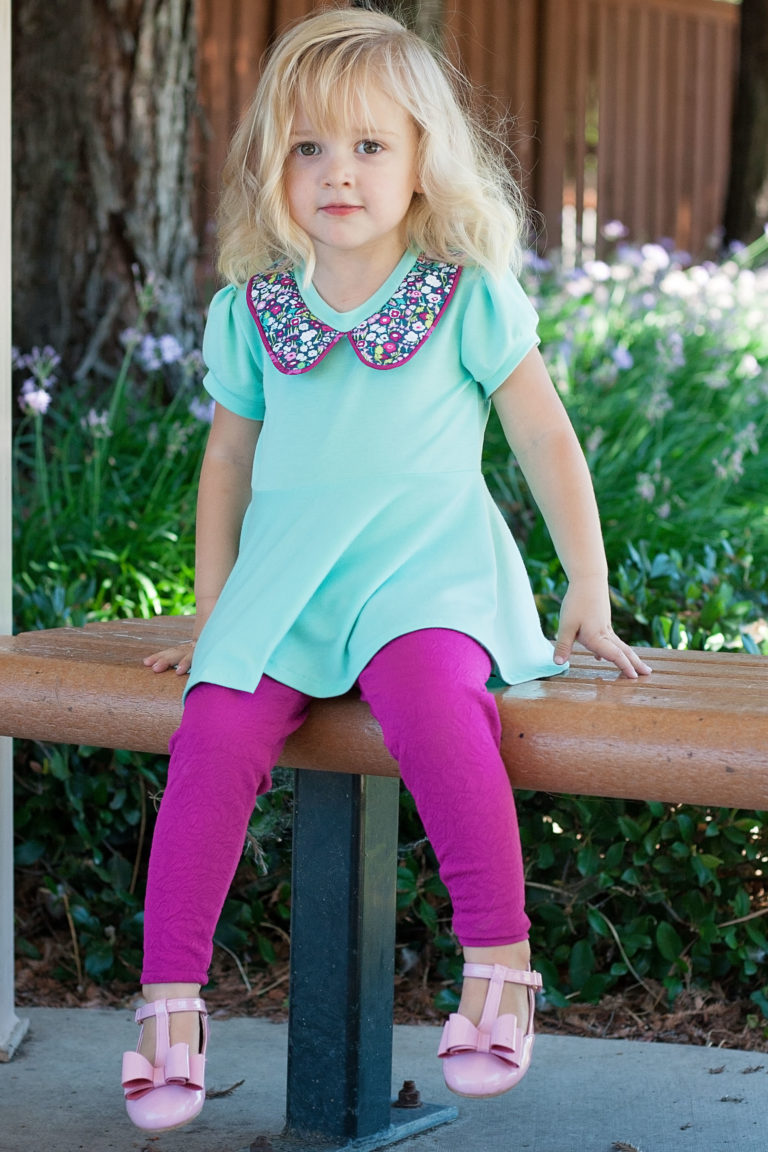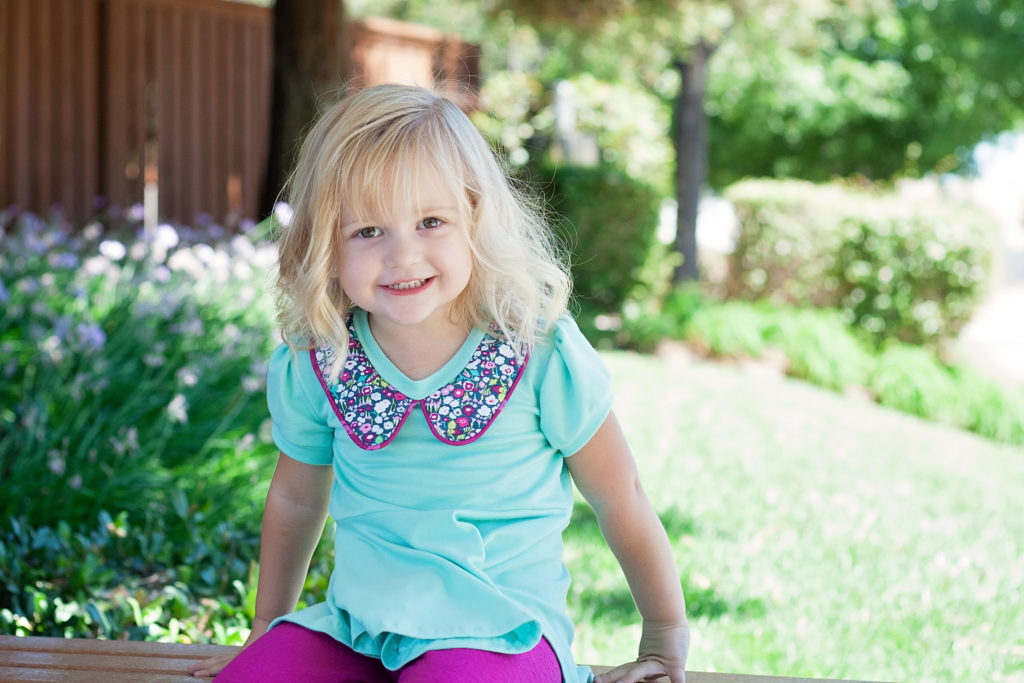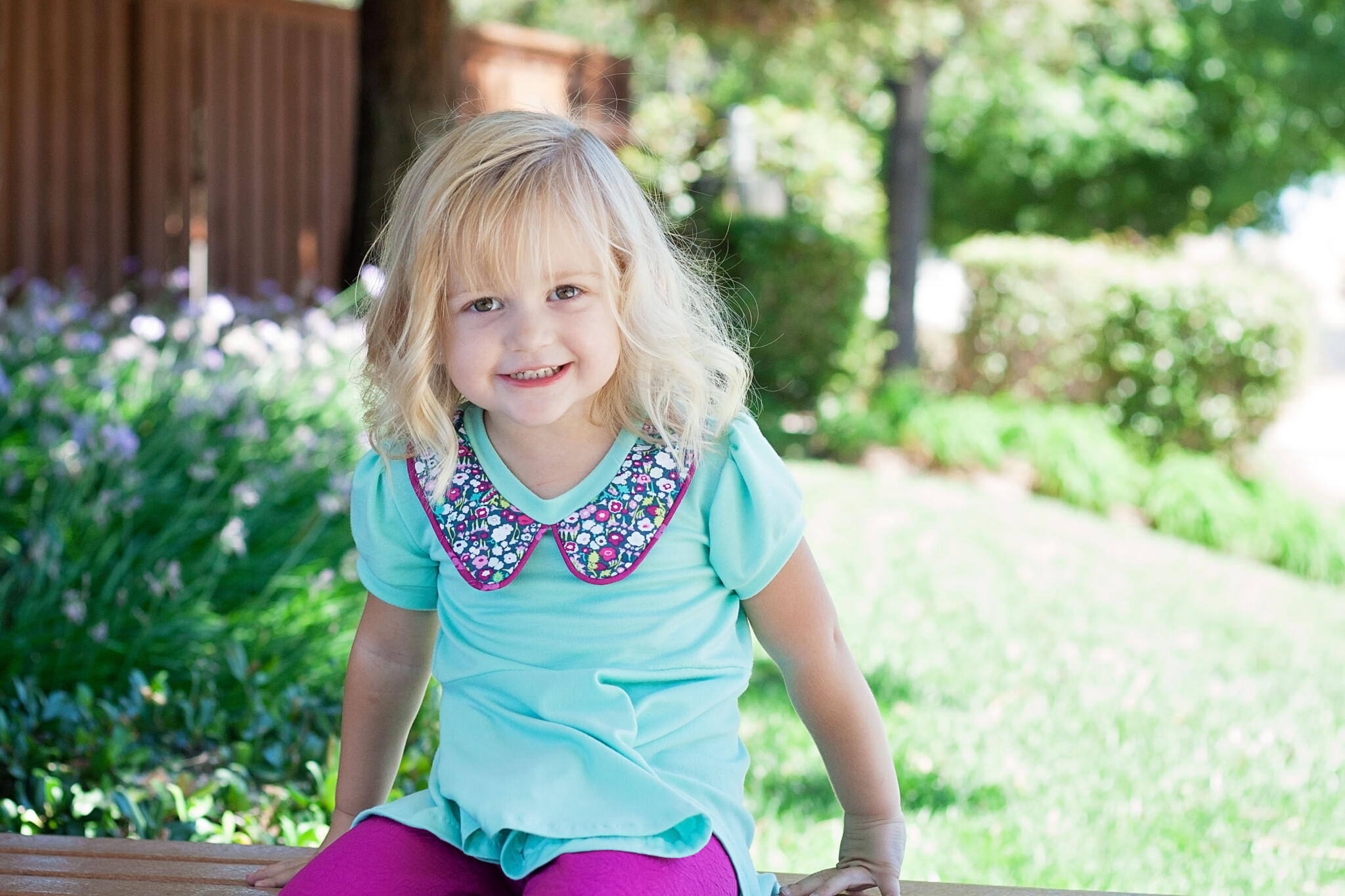 The leggings for this outfit are the free Bonny Leggings in a magenta scuba fabric. This pattern comes in sizes 1/2 to 14. These leggings are ridiculously easy to make and are perfect for a beginner, plus they are free! Just hop over to the Made For Mermaids FB group to get the code.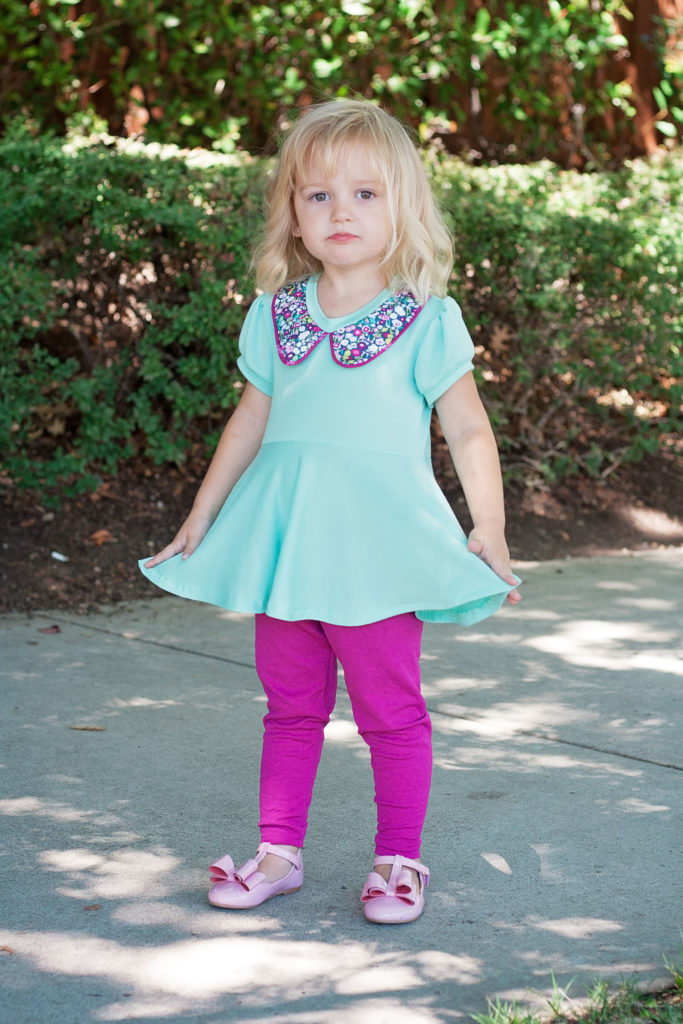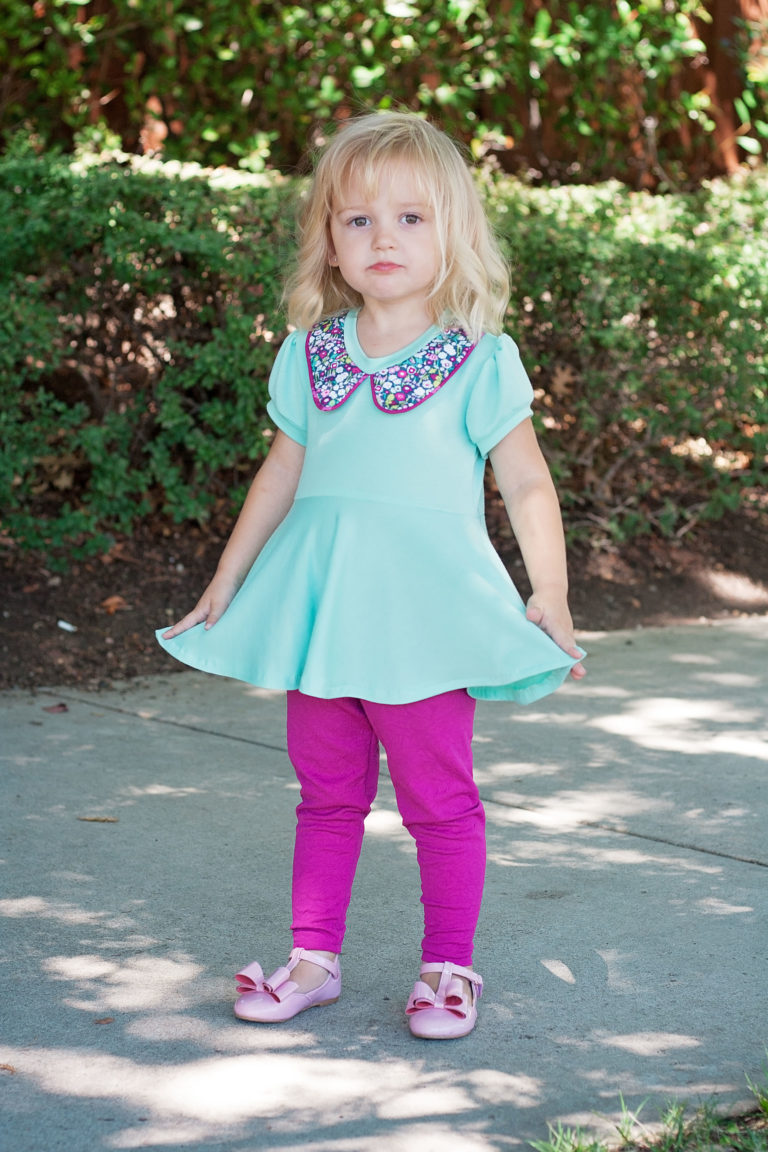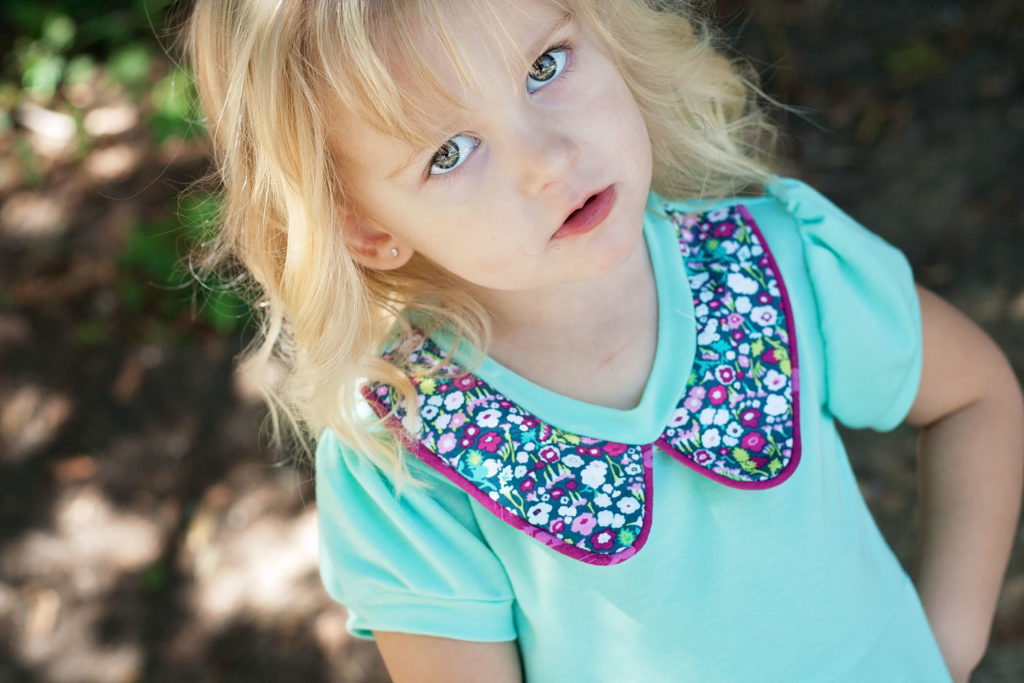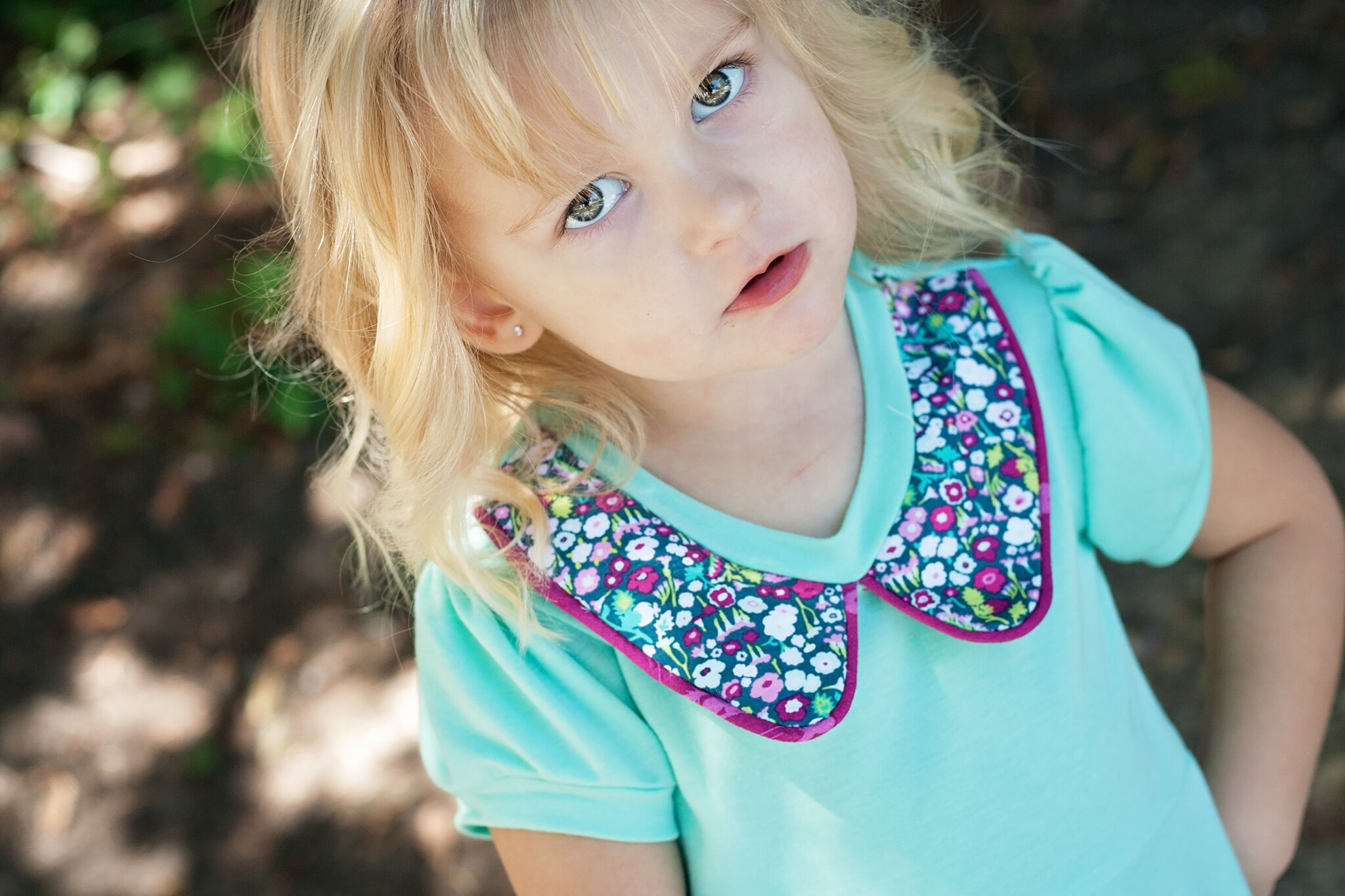 Mom, please stop taking pictures of me.
For our final look, I reused the Charlotte Collar Top from the first look and paired it with another set of Bonny Leggings in yet another print from the Lavish line. This fabric is buttery soft and now Madeline can feel like she's wearing her jammies to school, while still looking stylish.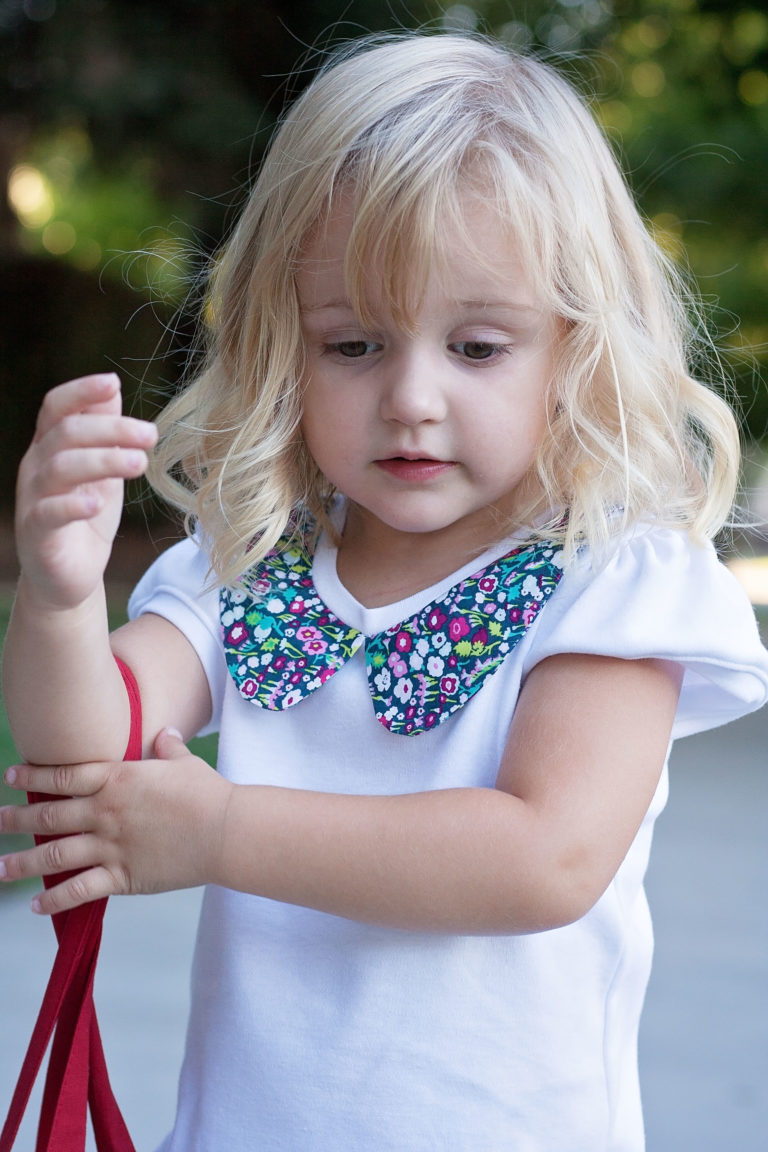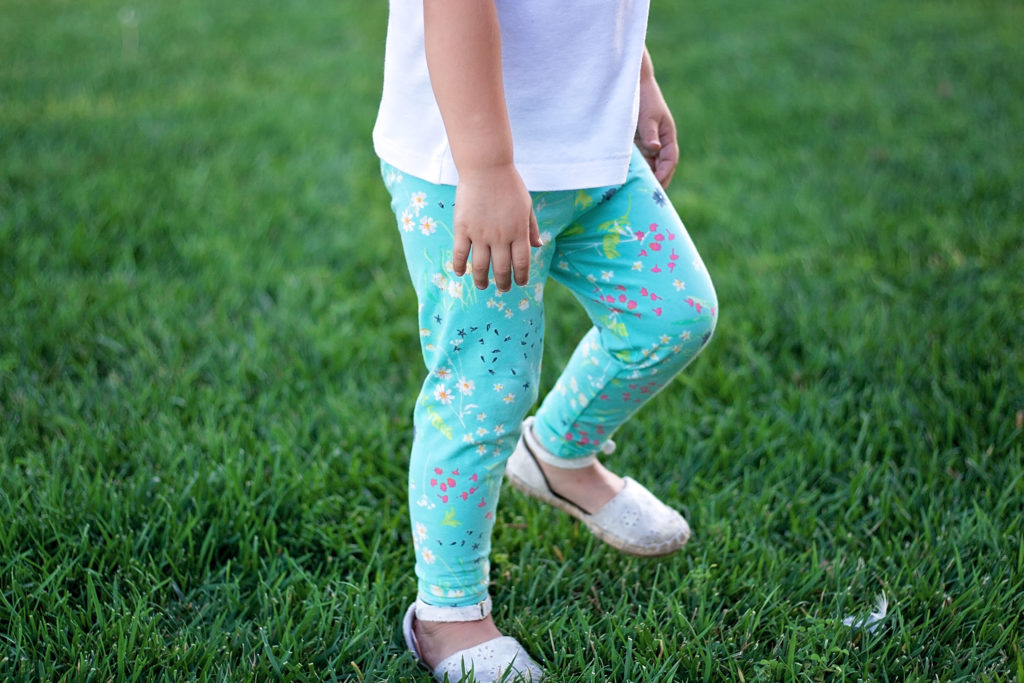 Gahhhh, I just adore that delicate floral print knit!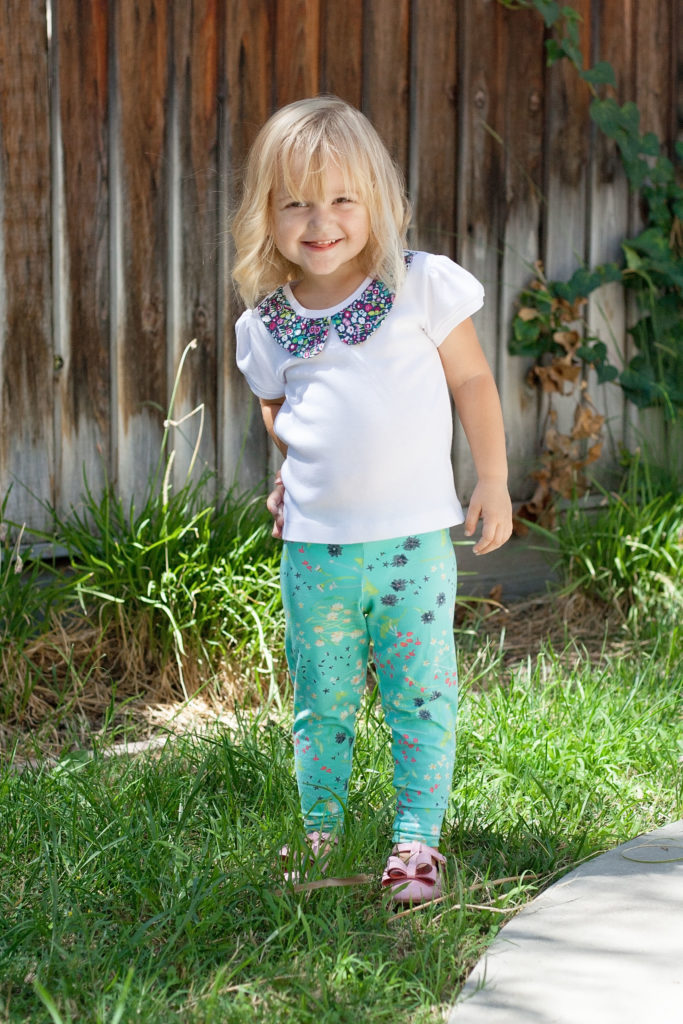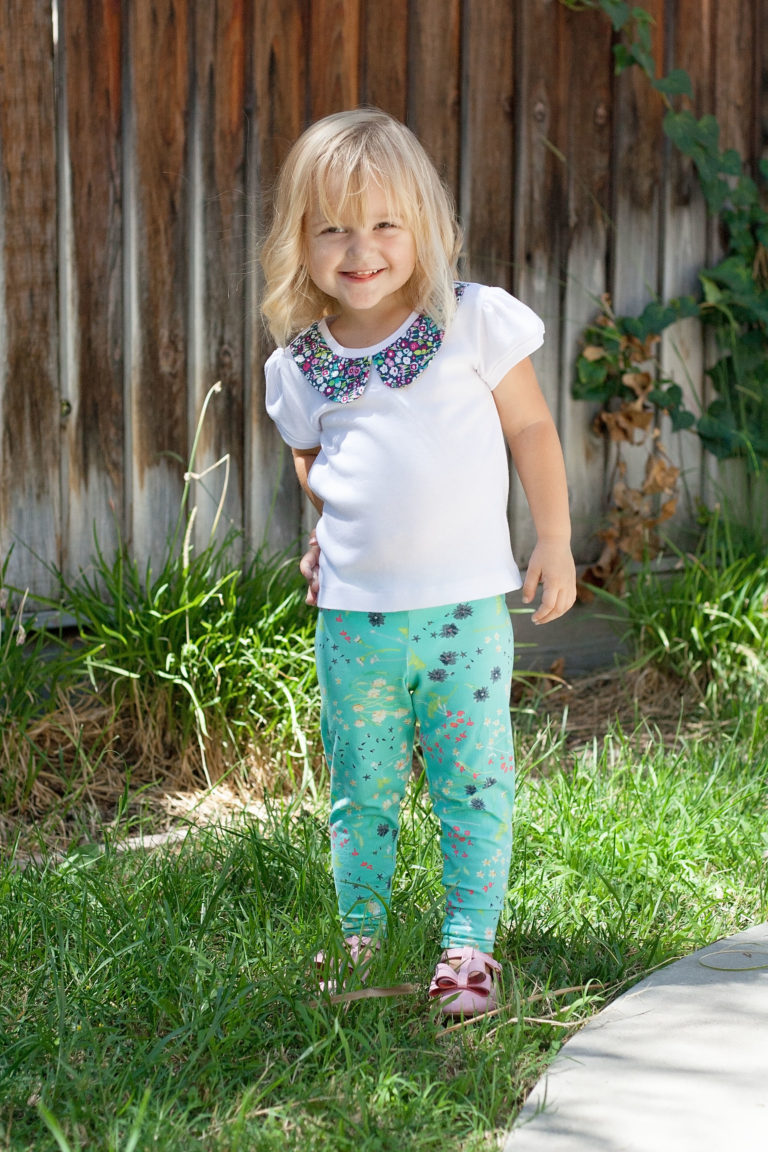 Well, there you go! That's my capsule wardrobe. Use the code "M4MB2S" for 20% off any Made For Mermaids pattern order and don't forget to check out the other blog posts for the Back To School Tour! Thanks for stopping by! Now go get busy sewing some clothes for school!
Wanna follow along with me behind the seams? Check me out on instagram.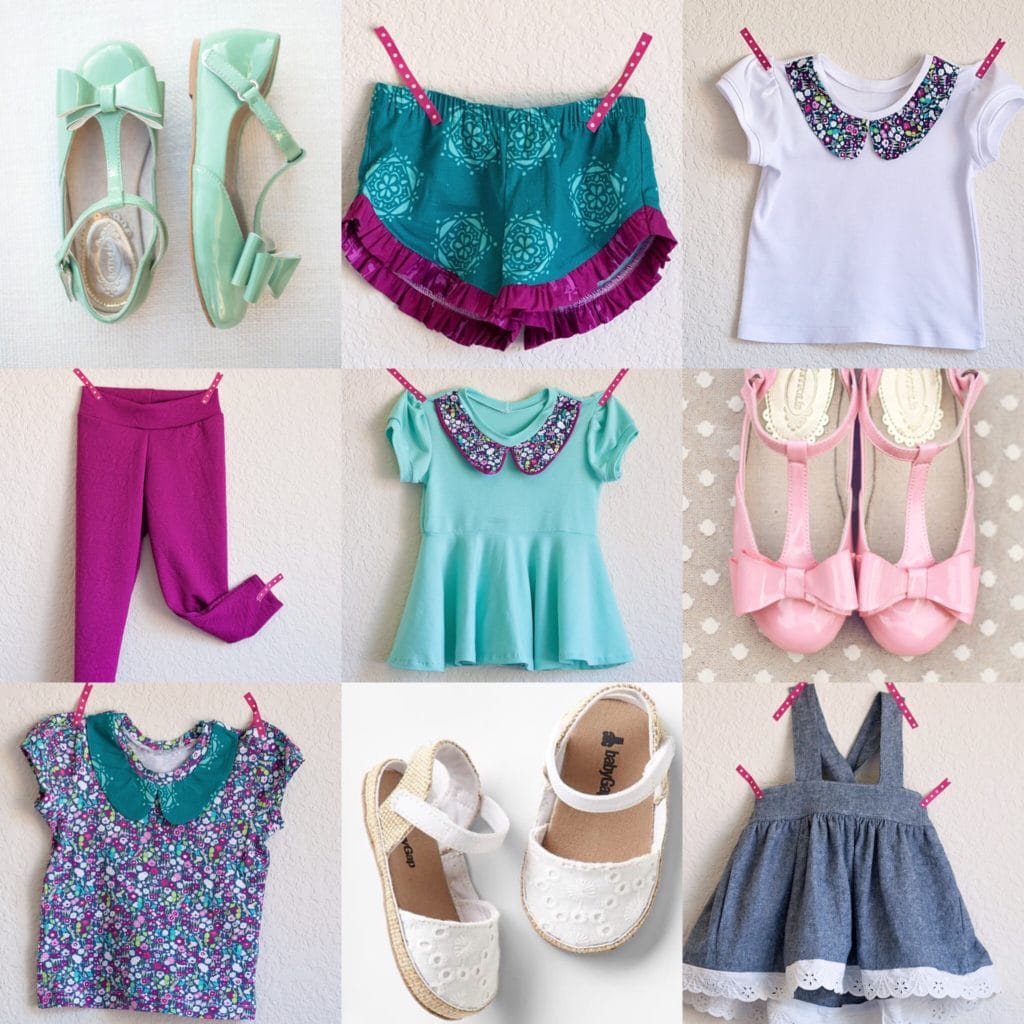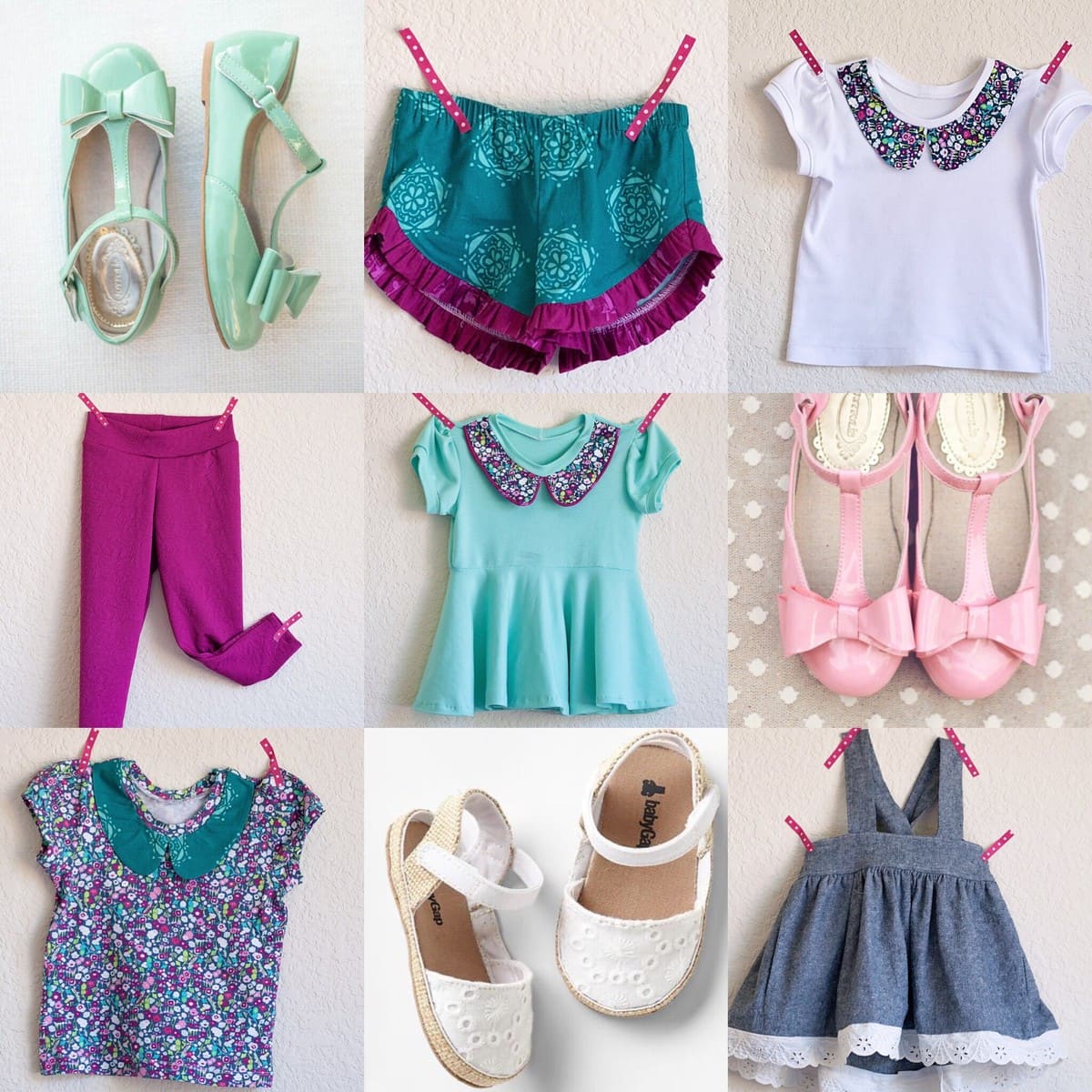 Don't forget to follow along with these other fabulous bloggers!