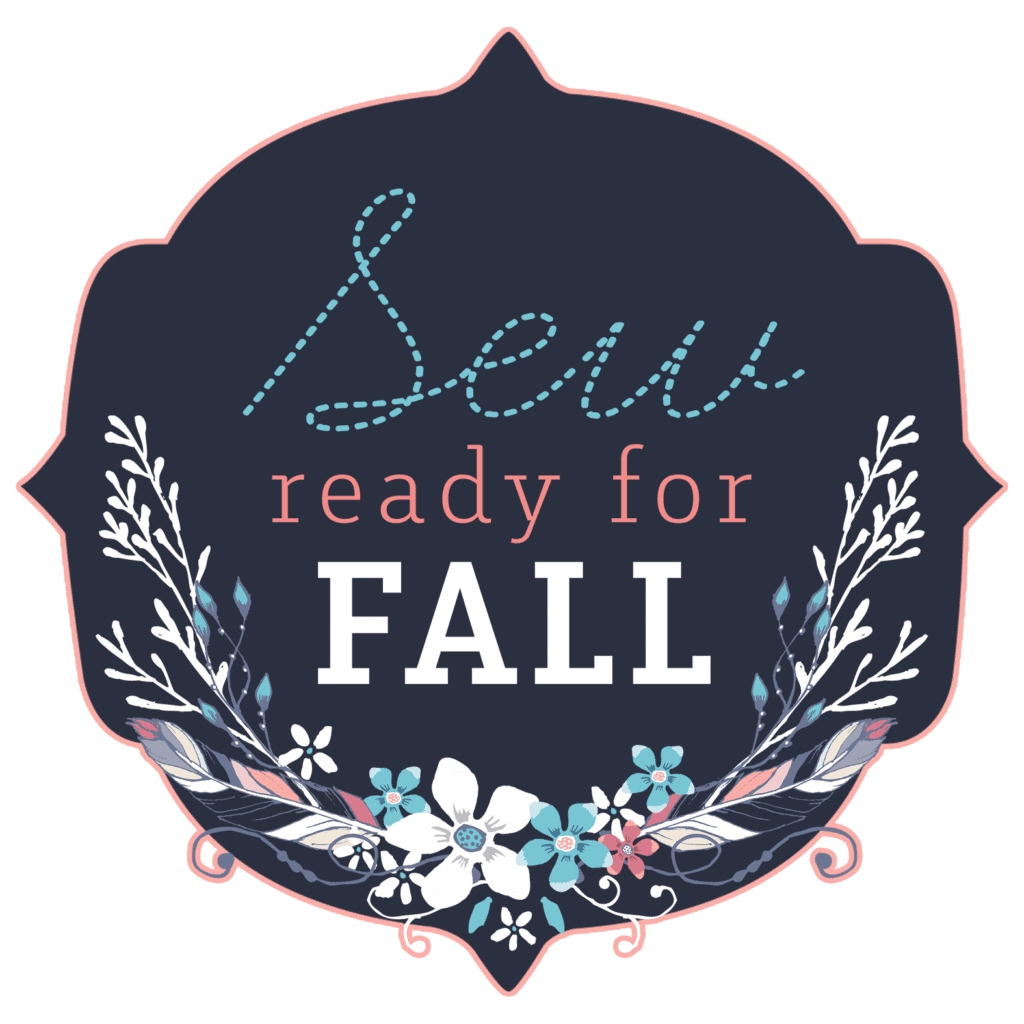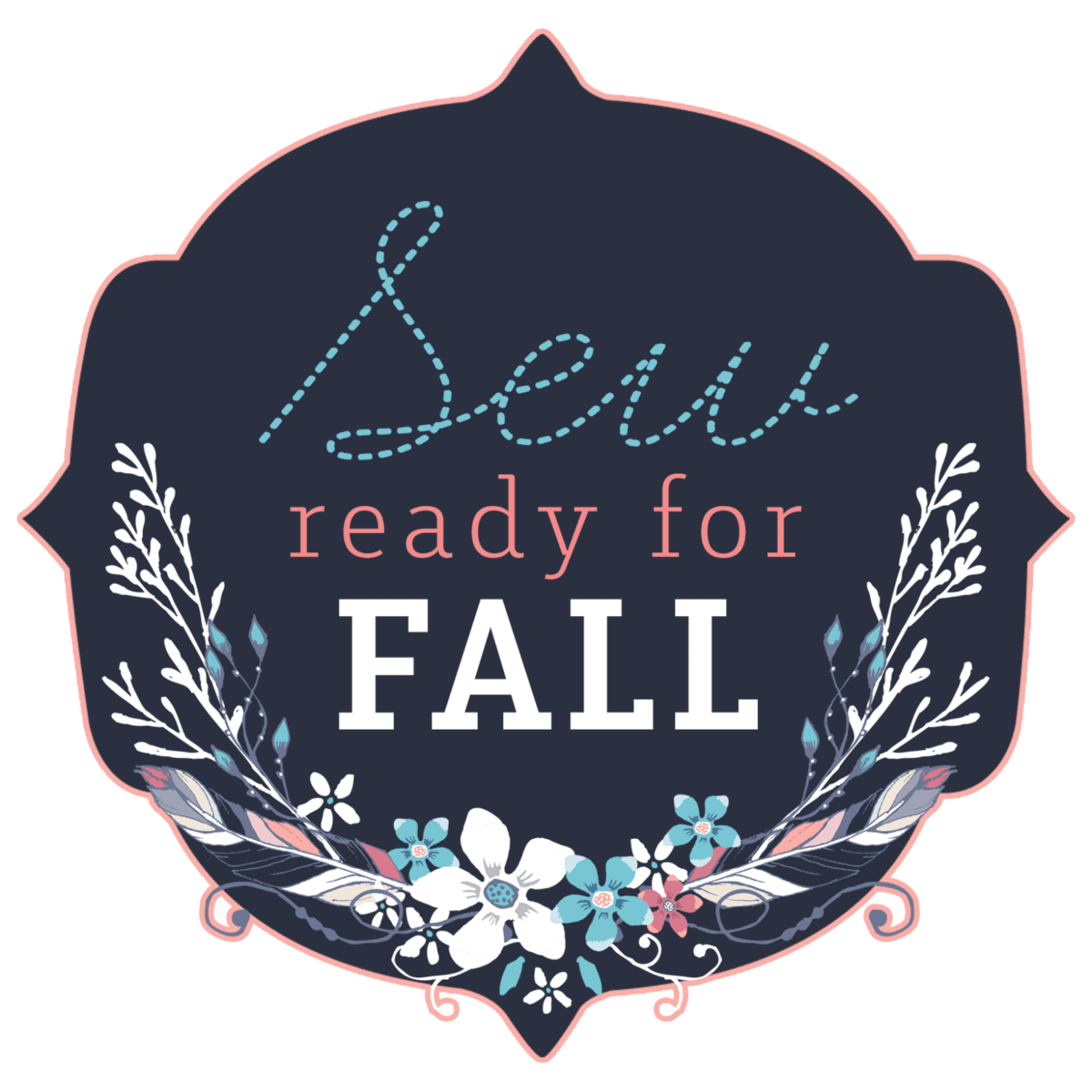 I'm so thrilled to be a part of this blog tour featuring Stylish Fabric! Who is ready for a fall-themed blog tour full of amazingly talented ladies, awesome giveaways and gorgeous fabrics?
Does it get any better than this? I think not!
I knew right off the bat, that I wanted to use Love Notions Tessa Sheath Dress (As a disclaimer, Love Notions sponsored this pattern and this post contains affiliate links.) I was pregnant when it originally released and I've been not-so-patiently waiting to make this dress! I really wanted to make this dress in a large, striped print. So I headed over to Stylish Fabric and started searching.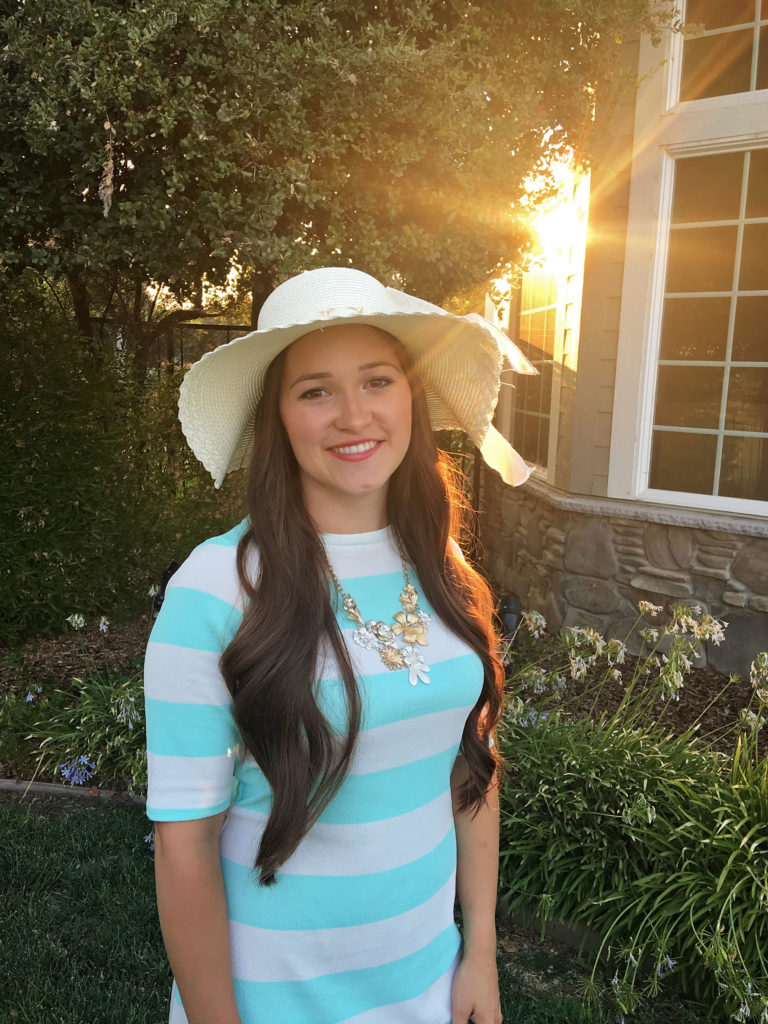 After spending way too many hours ooo-ing and ahhh-ing over all the gorgeous fabric, I finally decided on this one. This is my first time using fabric from Stylish Fabric and I have to say I was quite impressed by their vast selection of fabric. They have a little bit of every type of fabric and I was left with so many different options!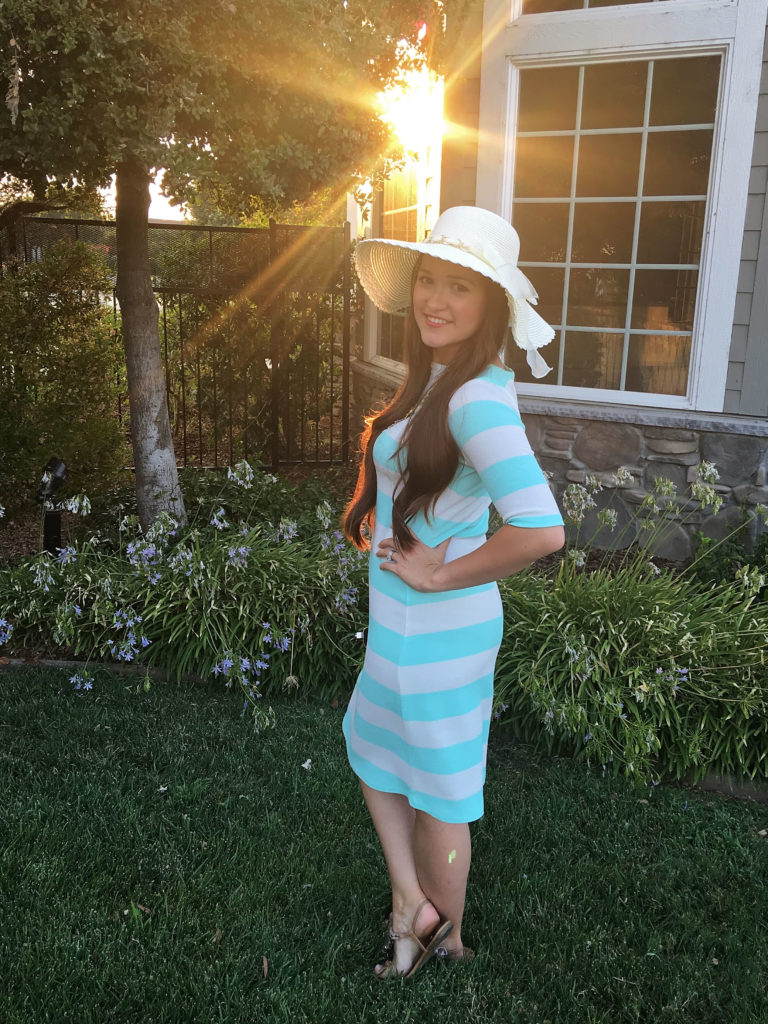 I instantly fell in love with this white and cream thick-striped liverpool fabric. (The fabric is actually more mint green than the photos show, my DSLR camera decided not to cooperate and I was left with iPhone photos, which are somewhat neon-looking.) Living in California makes for an interesting fall season. Coming from Idaho, I'm used to breaking out my heavy coats, thermals, scarves and boots when fall sets in. But northern California is a whole different ball game! It's almost never cold enough for a jacket which means my summer clothing gets worn all year long.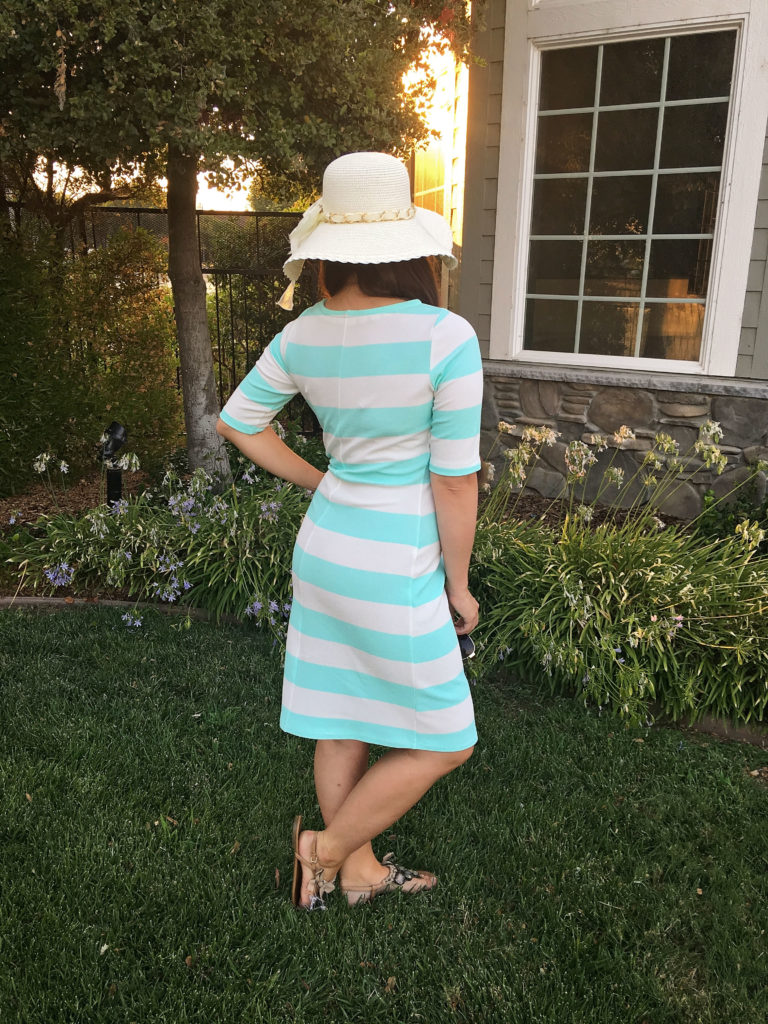 For this blog post, I wanted to focus on how to take a summer look into the fall in true California style. For my summer look I wanted easy, breezy and comfortable. I could wear this look out to brunch with the girls or even to the park. I especially love the high neckline which is perfect for statement pieces like this one.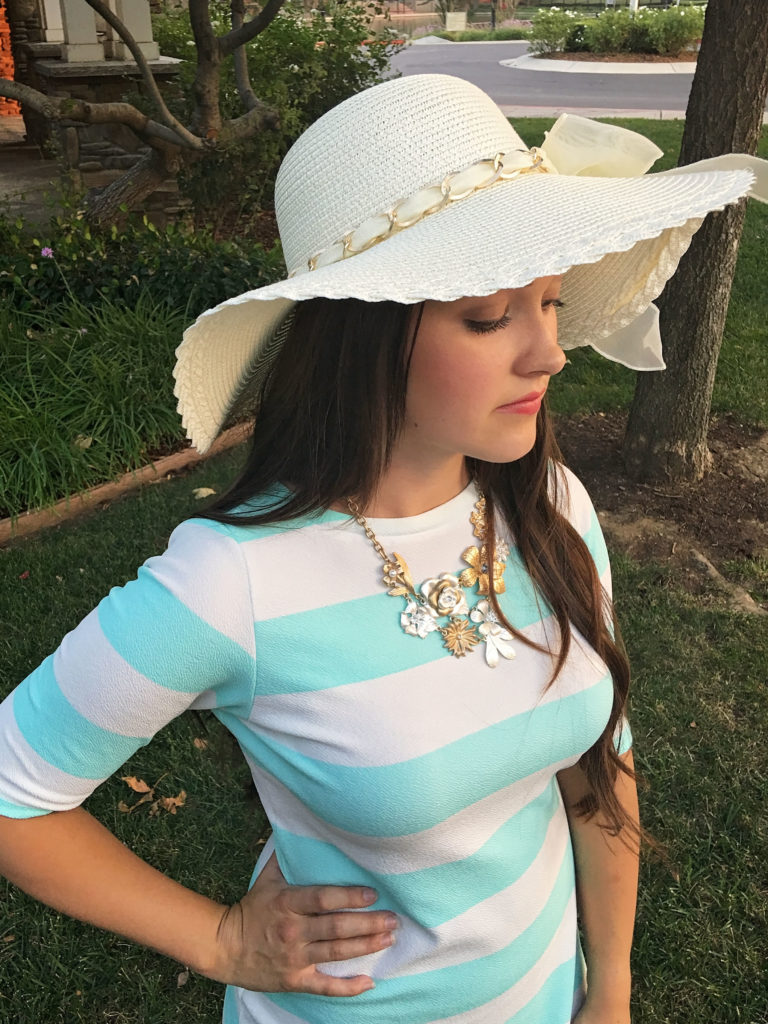 Obviously this dress is NOT breast-feeding friendly. I kind of want to give up breastfeeding just so I can wear this dress all day, everyday. Okay, I'm kidding! I would never give up breastfeeding just for clothing.....but it's tempting because I really hate breastfeeding! I totally wish I was one of those super moms who had tons of milk and loved having a baby latched onto them all hours of the day. Unfortunately, that's just not the case. I do have a breast-feeding hack up my sleeve for the next time I make this dress. So be on the look out for that!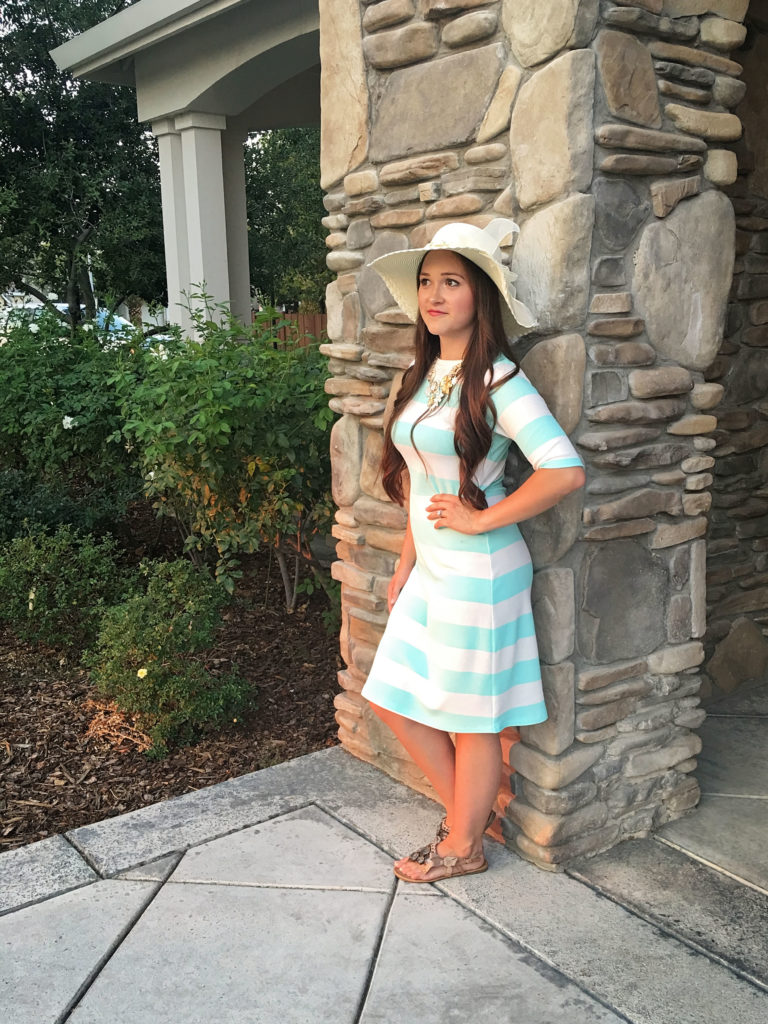 For my fall look I added a chambray shirt, chunky navy wooden heels and a jewel-toned necklace. This gives the dress a darker look and provides me with a little extra warmth. This dress has made its way to the front of my closet because it is hands down the most comfortable dress I own!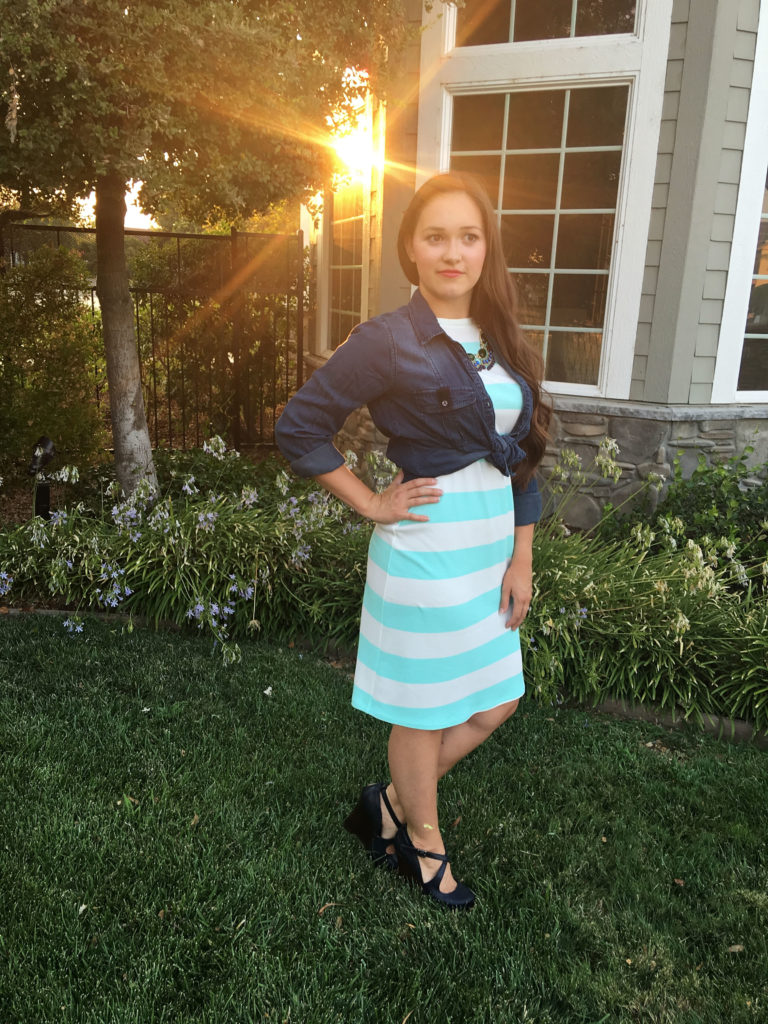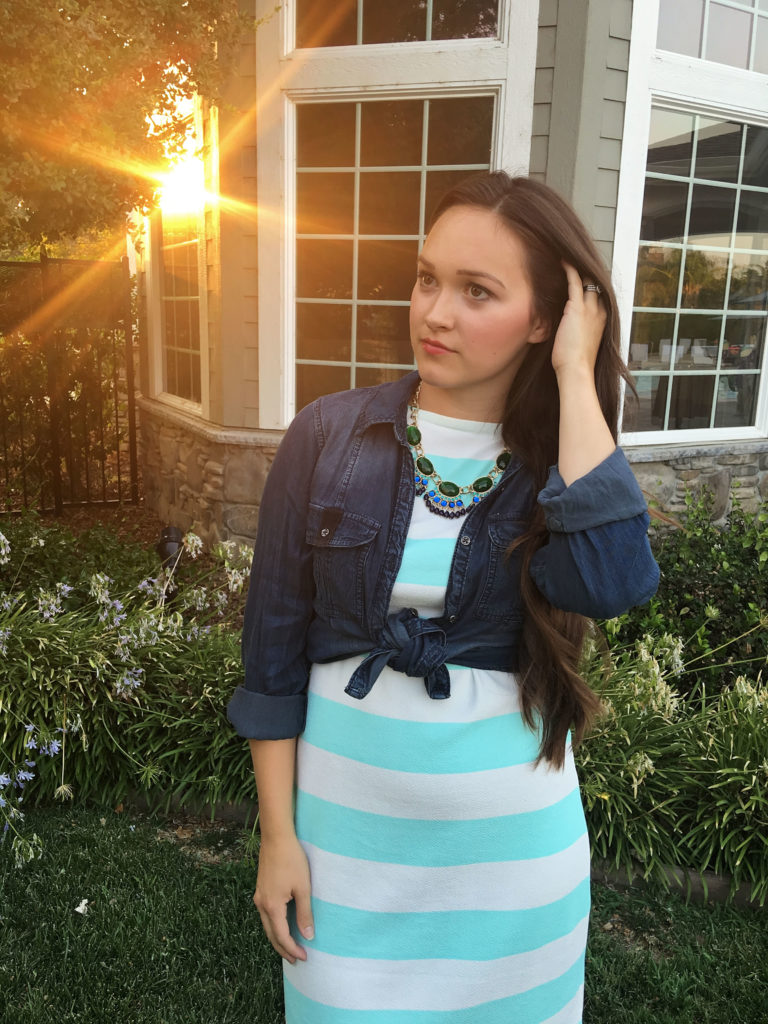 I did make a few minor alterations to the Tessa Sheath Dress pattern. I took about an inch off of each side of the dress from the waist down. I also took half an inch off of each side of the pattern at the top of the center back since I have petite shoulders. Other than those two alterations, I followed the pattern to a T.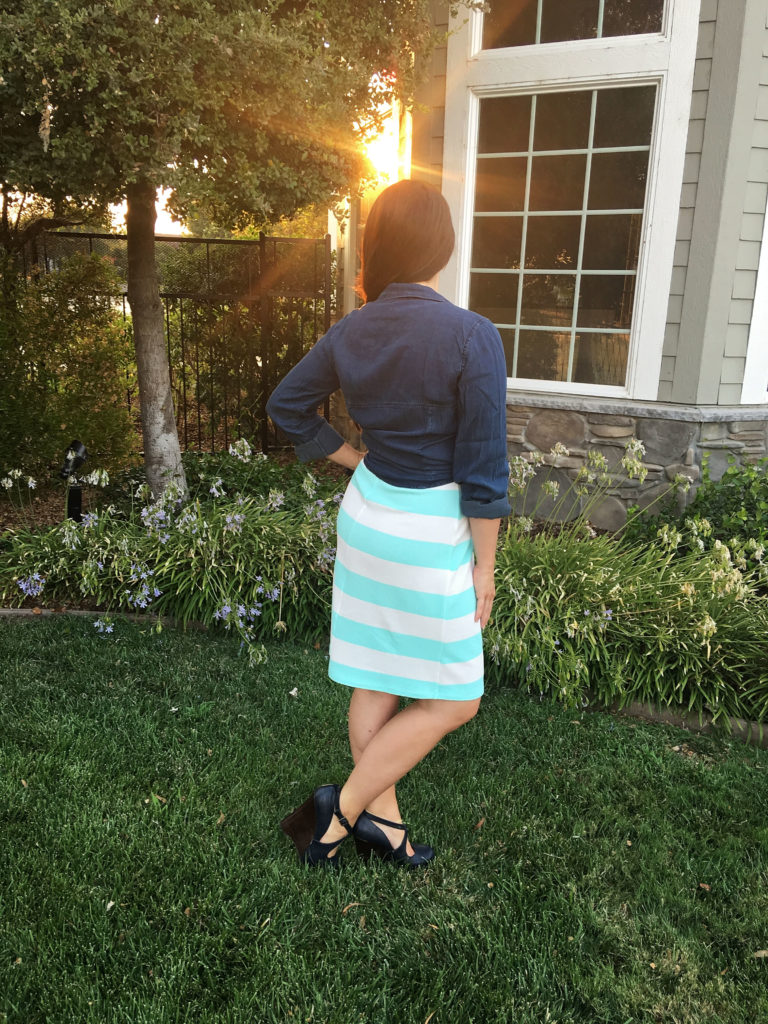 My measurements are Bust 35.5, Waist 30, Hips 41. I traced out a size small bust and graded it to a medium at the waist and hips based on my measurements. Before making the dress for myself, I sewed a straight size small up for my future sister-in-law and it fit perfectly. So I ended up going with a straight small for myself. This fabric has quite a bit of stretch so the size small worked perfectly.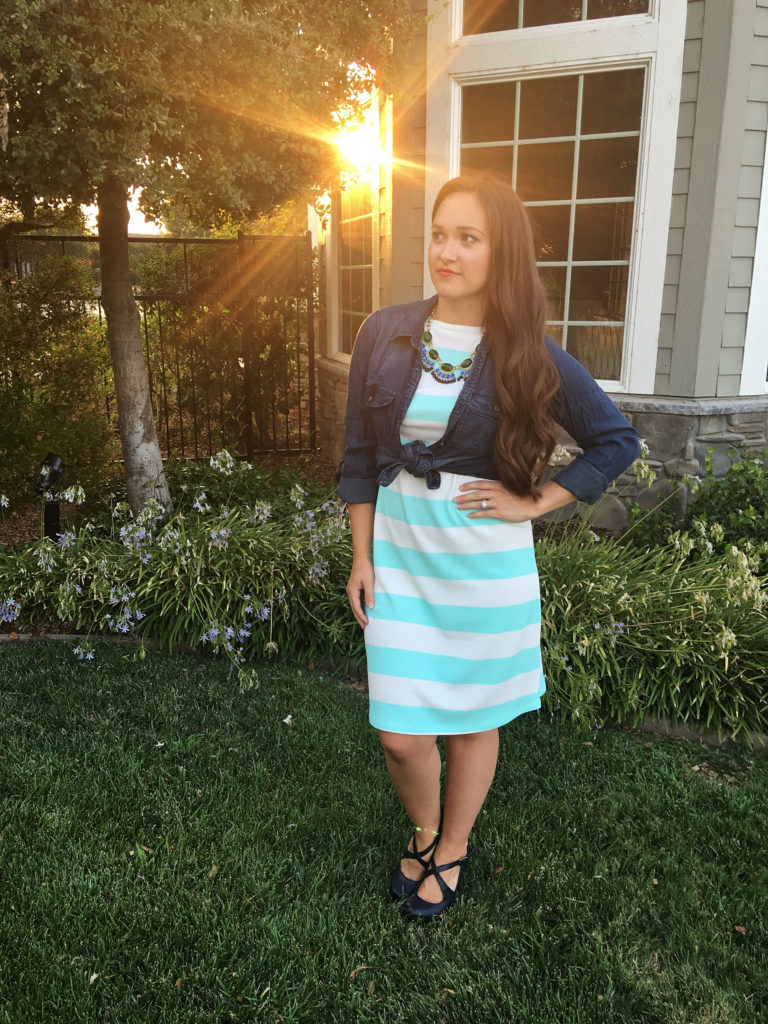 You can purchase the Tessa Sheath Dress here.
Make sure to enter the AMAZING giveaway here: http://shopitstyleitsewit.com/2016/08/01/sew-ready-for-fall/
August 1st
Sewing By Ti and Rebel and Malice
August 2nd
Gray all Day
August 3rd
Wild and Wanderful and The Sara Project
August 4th
Doodle Number 5 and Sweet Red Poppy
August 5th
Paisley Roots and Dos Natural Sistas and My Crafty Little Self