With so much going on in the world right now, one of the only truly "fun" moments I've had with my kiddos lately was our family activity centered around these new LEGO DOTS. I'm so glad I bought these online and had them shipped to my house through JOANN's website.
We've been a bit cooped up waiting for the weather to cooperate here in Utah and this was the perfect outlet for them to get creative inside, use their minds to build, and also bond with their mom and dad.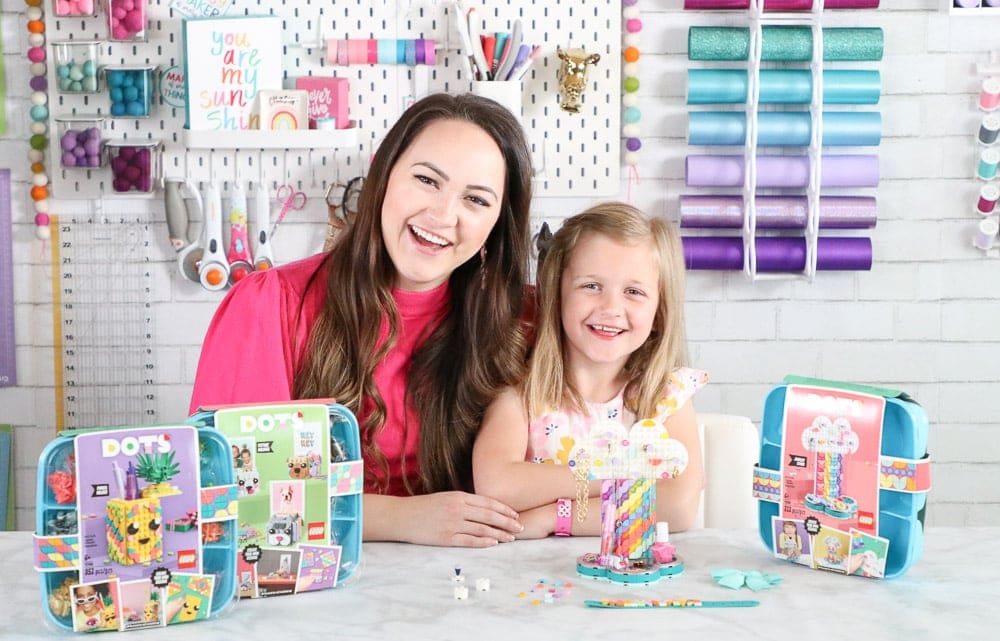 So let's introduce you to LEGO DOTS! Here below you can see my daughter's favorite one: The Pineapple Pencil Holder.
My oldest daughter Madeline LOVES this one because she's an artist and loves to draw, color and even marker any surface she possibly can. On the desk in her room now sits a Pineapple Pencil Holder!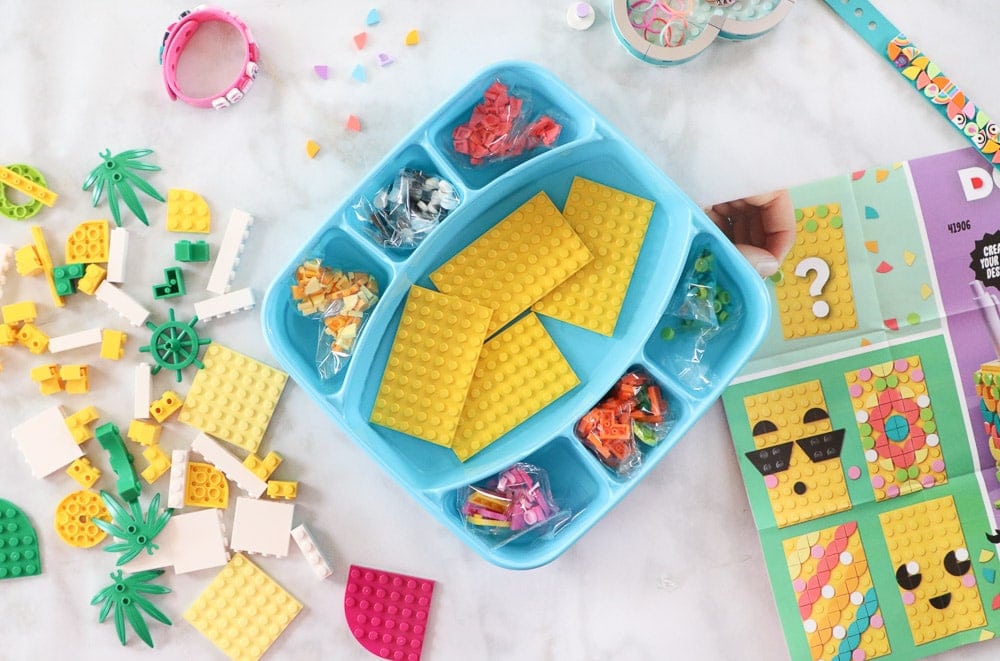 It's been exciting to watch my girls really dive into this world of LEGOS. As a mother of 3 (2 girls, 1 boy) all of my interaction with LEGO Sets so far in my life has been purely from my son's perspective.
He LOVES LEGO Sets, and we even took him to Legoland in 2019. But I never knew just how much fun my girls could have with them too! LEGO DOTS has changed the game for the girls!
They are the epitome of customization. Accessorizing galore! See the Rainbow Jewelry Stand below. My unicorn and rainbow-obsessed youngest daughter Vivienne was squealing with delight around this one! The colors, the jewelry, the clouds, oh what fun!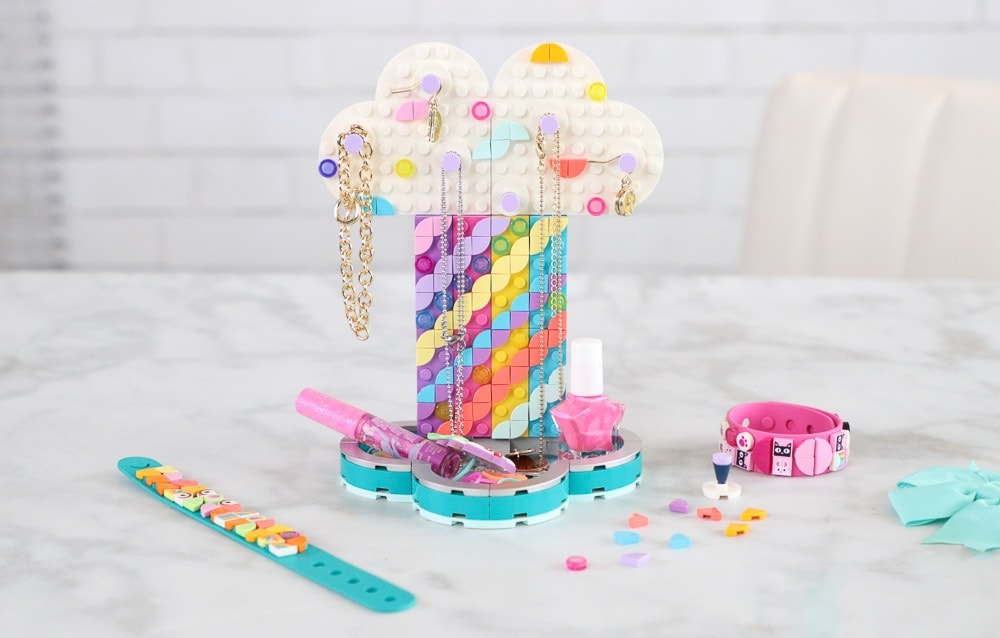 Apart from the cute main packs of LEGO DOTS, we were also very impressed with these LEGO DOTS bracelets. Surprisingly, this was my son's favorite one! Why, you ask? Because of the customization.
Most of these LEGO DOTS products come with extra pieces. He RAVES about that. His exact words were, "There aren't any super hard instructions, Mom, I can just change these LEGO DOTS however I want!"
These bracelets will be such a huge hit after quarantine to be able to share with neighborhood friends all over!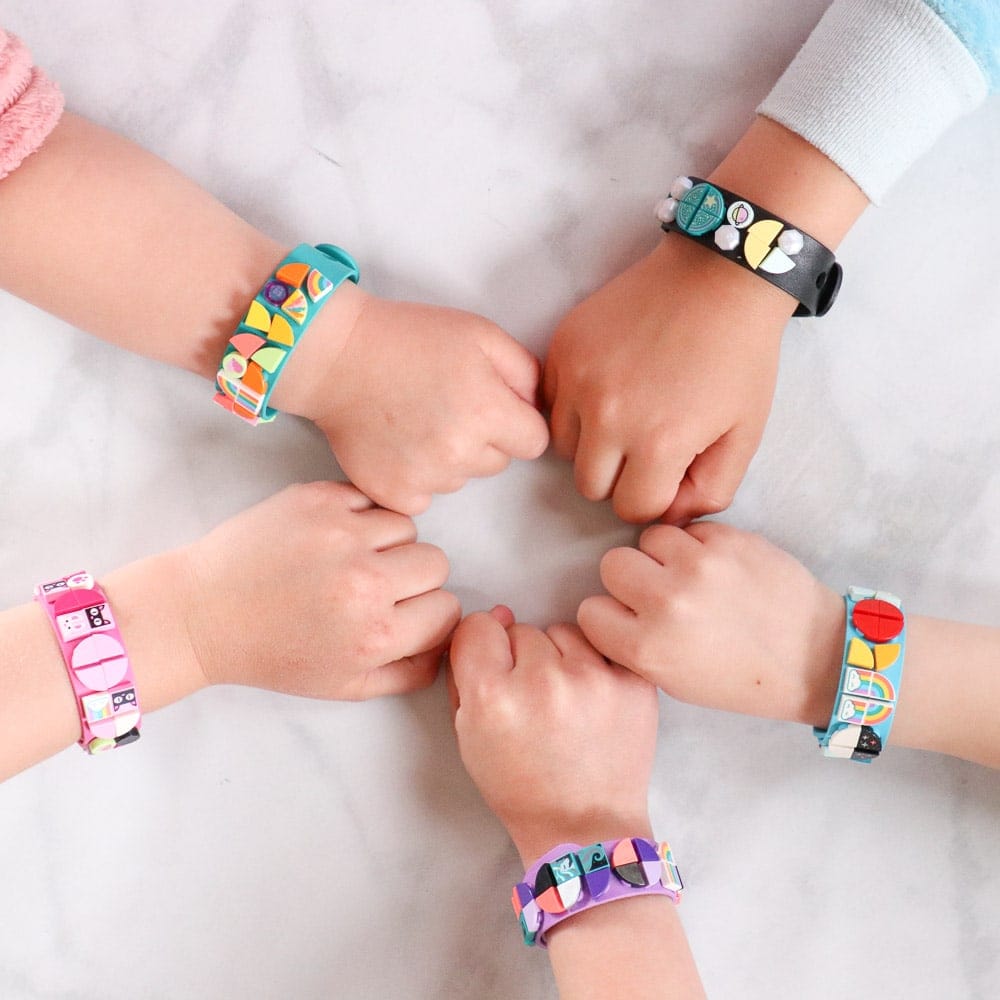 Lastly, I CANNOT forget to show you on the left of the picture below. Inside the 3rd LEGO DOTS pack were some super cute animal picture holders! Puppies, kitties and even bunnies that come in square form and have a spot for you to put up a picture. Great ornaments for a "work from home" desk or crafting table.
Get these awesome packs just in time for Easter baskets! Check online to see if you can do a curbside pickup at JOANN before this Easter weekend! The kids will be so excited! (You might even build one yourself, eh, mom?) Psssst, I did 😉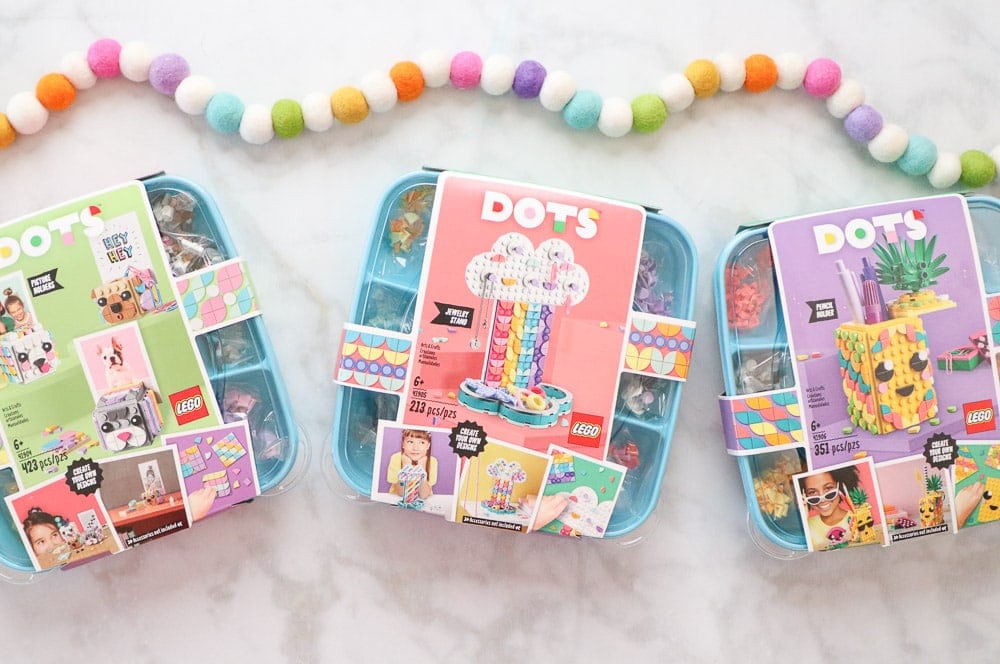 Whether it's an indoor family LEGO activity, an Easter picnic, or 5 best friends sharing bracelets from across the lawn, you cannot go wrong with LEGO DOTS!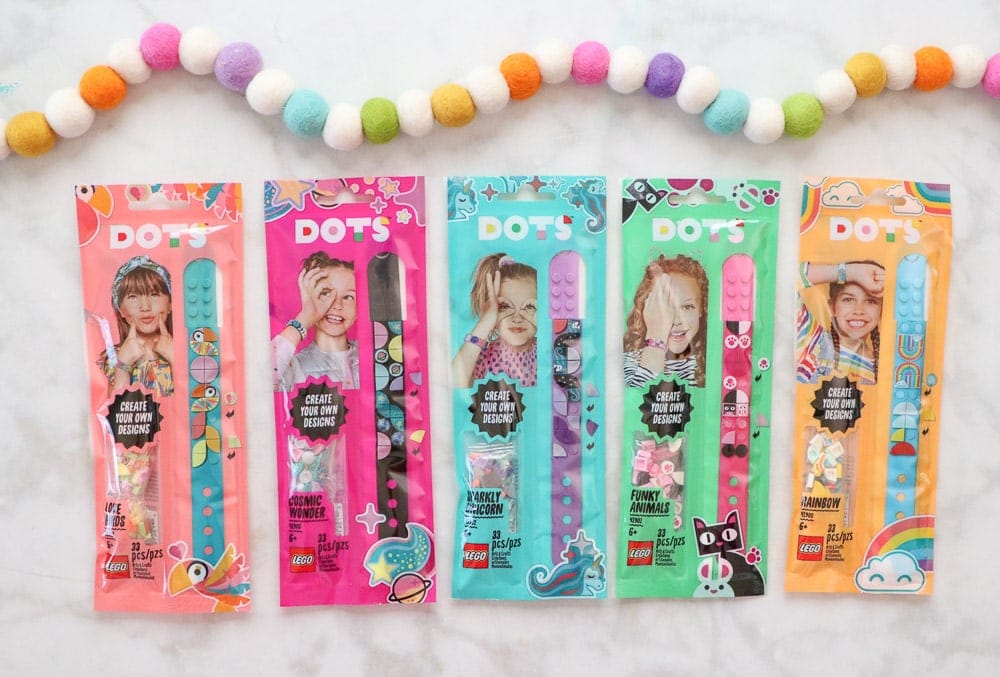 The whole family will enjoy these LEGO DOTS.
And it's JUST what we need right now! Less news and stress and a little more sparking joy and creativity for you and the kids during these tough times. Have fun everyone and stay safe!