Learn How to Use Offset in Cricut Design Space to Create a Shadow or Outline Around Your Image or Text to Make It Pop!
Cricut recently released a highly anticipated feature, Offset, and I'm here to teach you all about it!
How to Use Offset
What is Offset in Cricut Design Space?
The Offset tool in Cricut Design Space creates a larger or smaller layer of your design. It is perfect for adding a shadow around your image, making your text pop, or giving your design an outline. I love using the offset feature to create my own custom stickers, cake toppers, and t-shirts!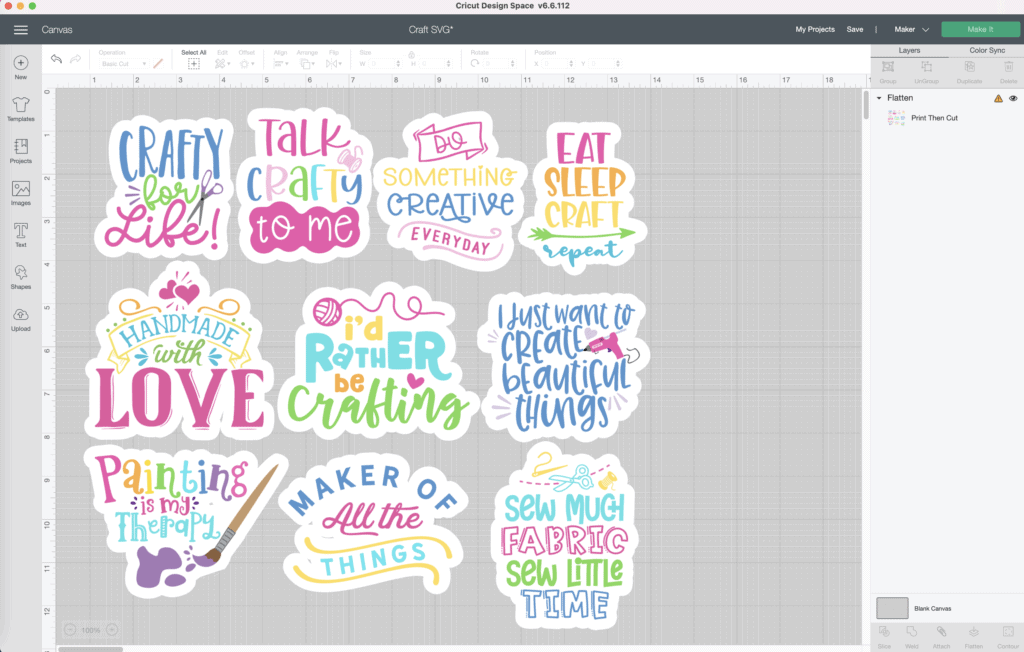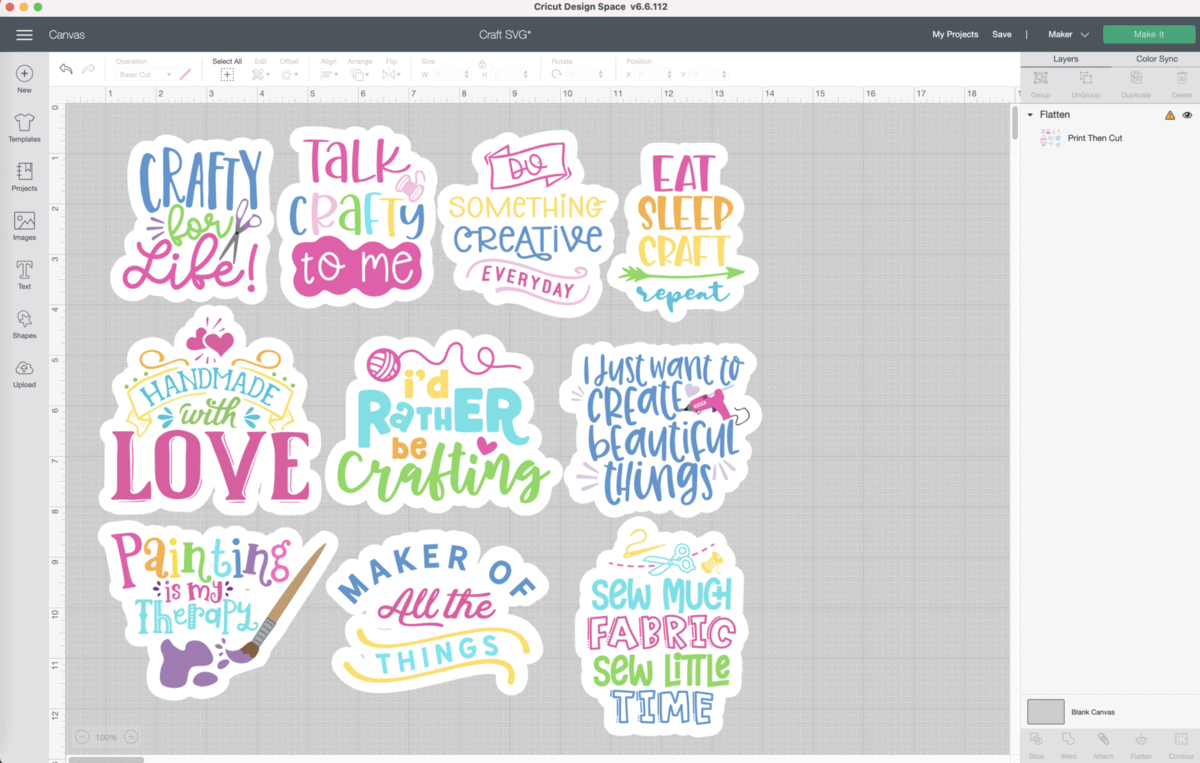 Offset creates multiple offset layers to make a bold design with added dimension!
Another common name for Offset is shadow since it creates a shadow (or outline) around your design.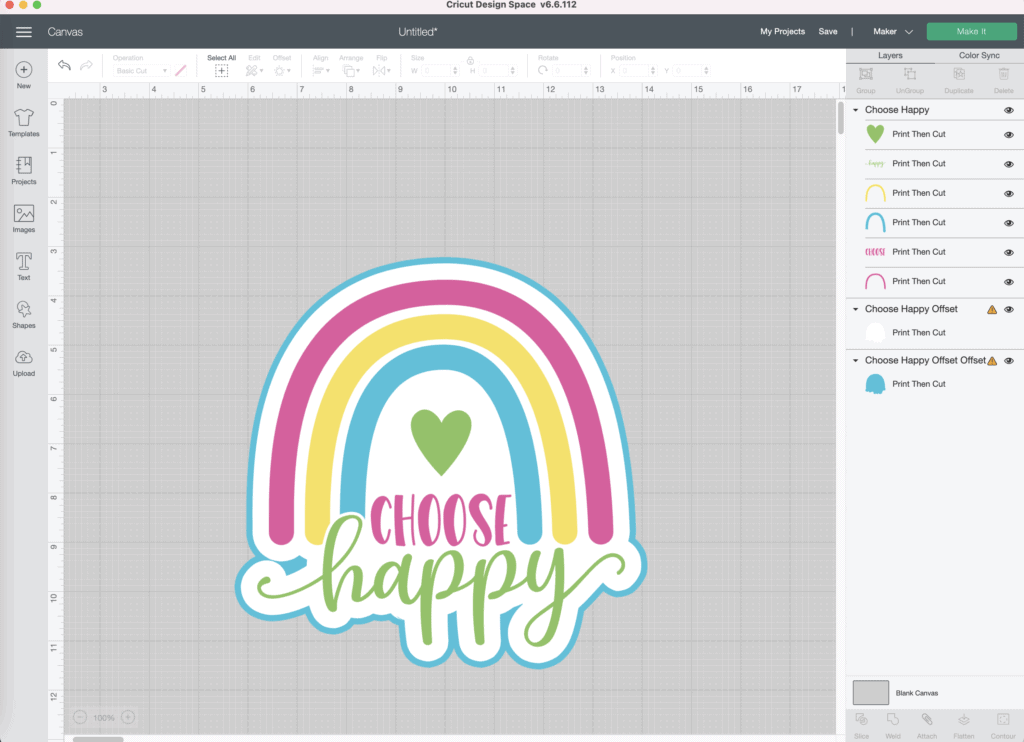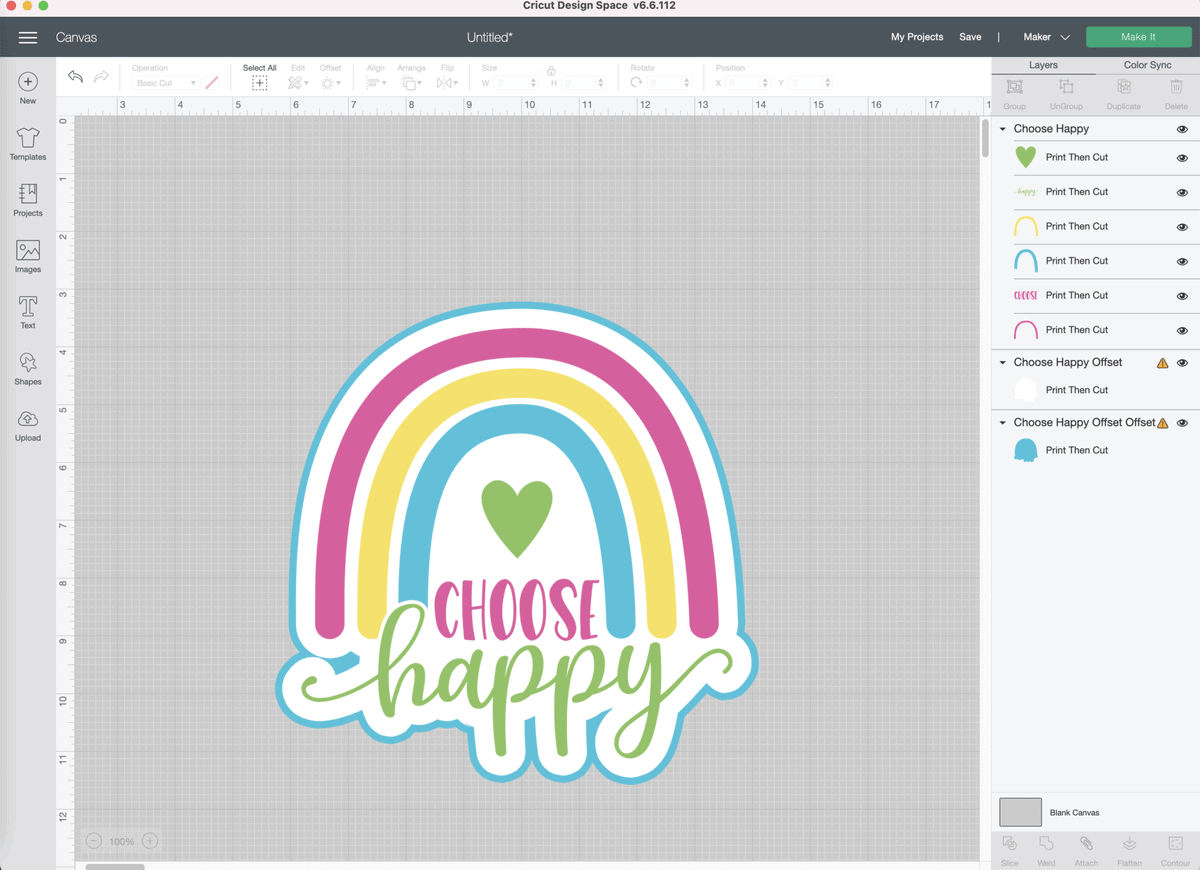 The Offset feature can be applied to text or images.
To use the Offset feature in Cricut Design Space, be sure that you are running Window 10 (64-bit only) or higher, or macOS 10.15 or higher.
Offset is only compatible with Design Space when used in the Desktop app.
DOWNLOAD 10 FREE SVG FILES TO USE WITH THIS TUTORIAL!
STEP 1: IMPORT IMAGE INTO DESIGN SPACE
Begin by inserting an image or a text into your Design Space Canvas. When using the offset feature you can select a single layer, multiple layers, or multiple objects.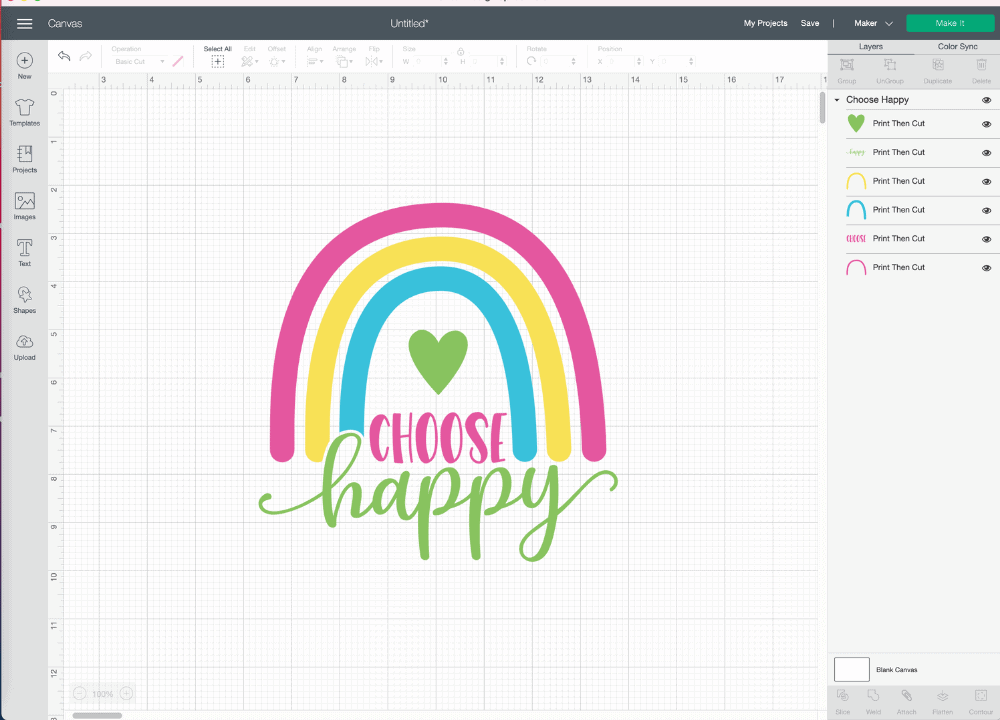 STEP 2: SELECT OFFSET
With the object(s) selected, click "Offset" at the top of the screen. This brings up a slider with multiple options to control the size of the offset as well as the option for a rounded or angular corner.
Slide the distance bar to adjust the size of your offset design. You can also adjust this by manually typing in your dimensions.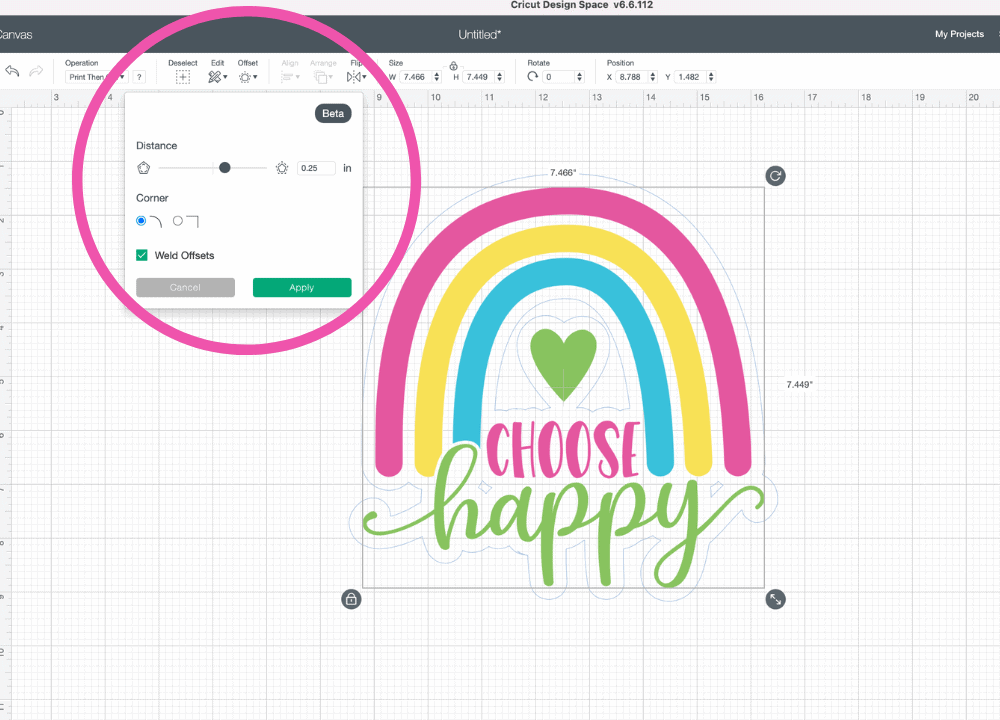 The light-colored line around the image gives you a preview of the offset design.
STEP 3. SELECT CORNER STYLE
Select either the rounded or angular corner style for your offset. I almost always use rounded corners, but feel free to choose whichever style you like best!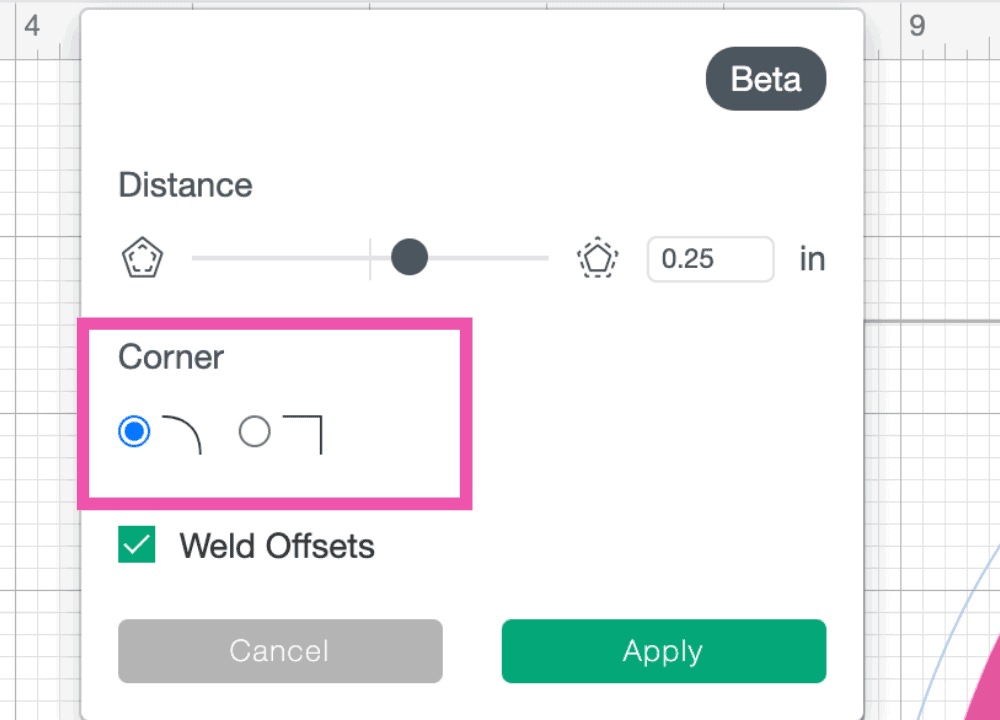 STEP 4: SELECT OR DESELECT WELD
Select or de-select "Weld Offsets." Weld Offsets is automatically selected, enabling the offset images to be merged so they act as a single layer. If you would like to work with the layers separately de-select "Weld Offsets."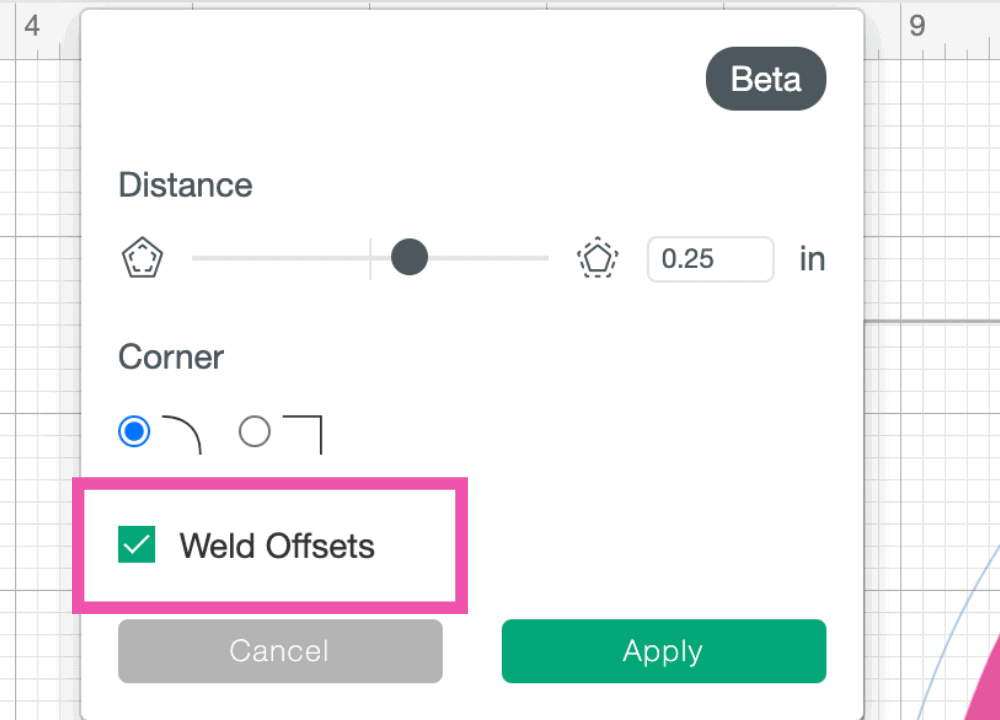 STEP 5. SELECT APPLY
Select "Apply" to finalize your offset design. In the layers panel a new layer will appear.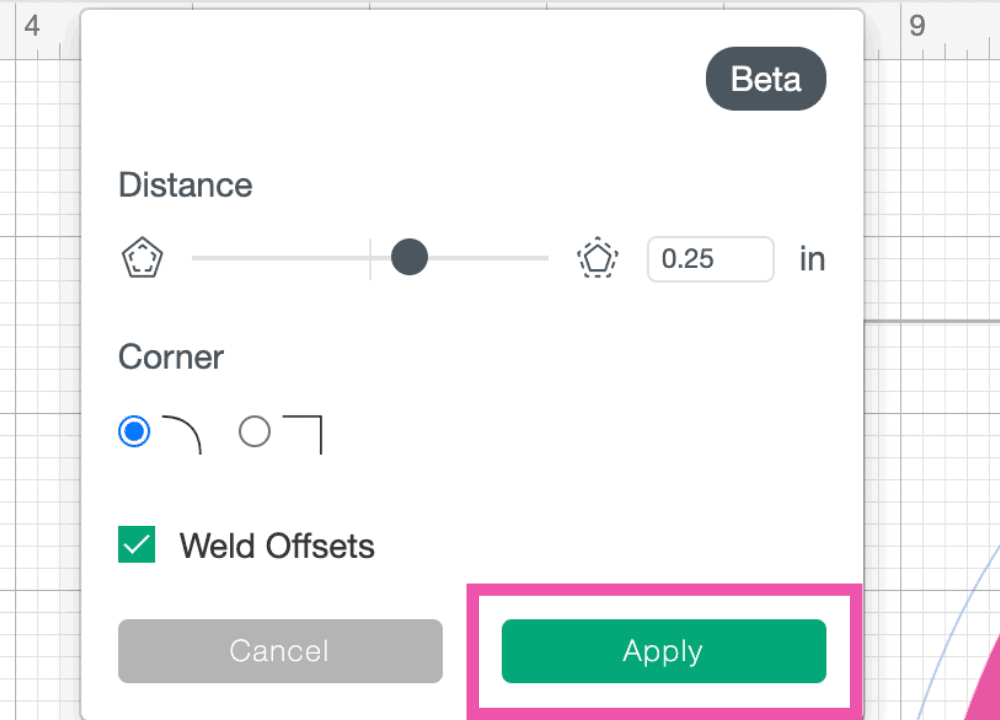 STEP 6. CHANGE COLOR & CONTOUR
Select the offset layer to change the color of your offset. If you're wanting to remove negative space from your offset image, select the "Contour" button in the bottom right-hand corner.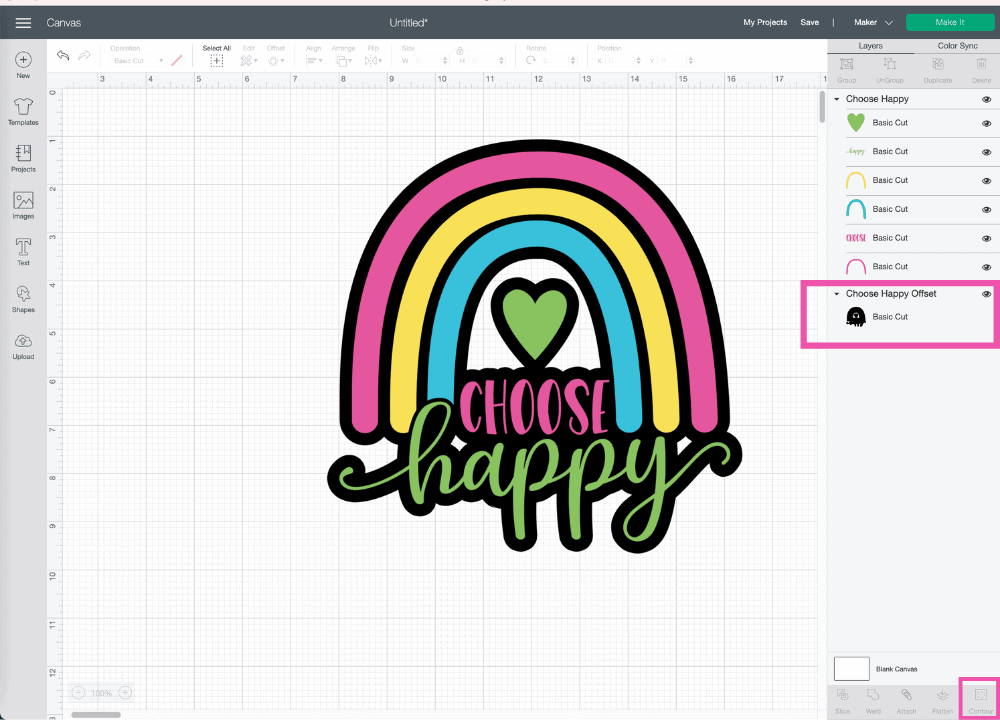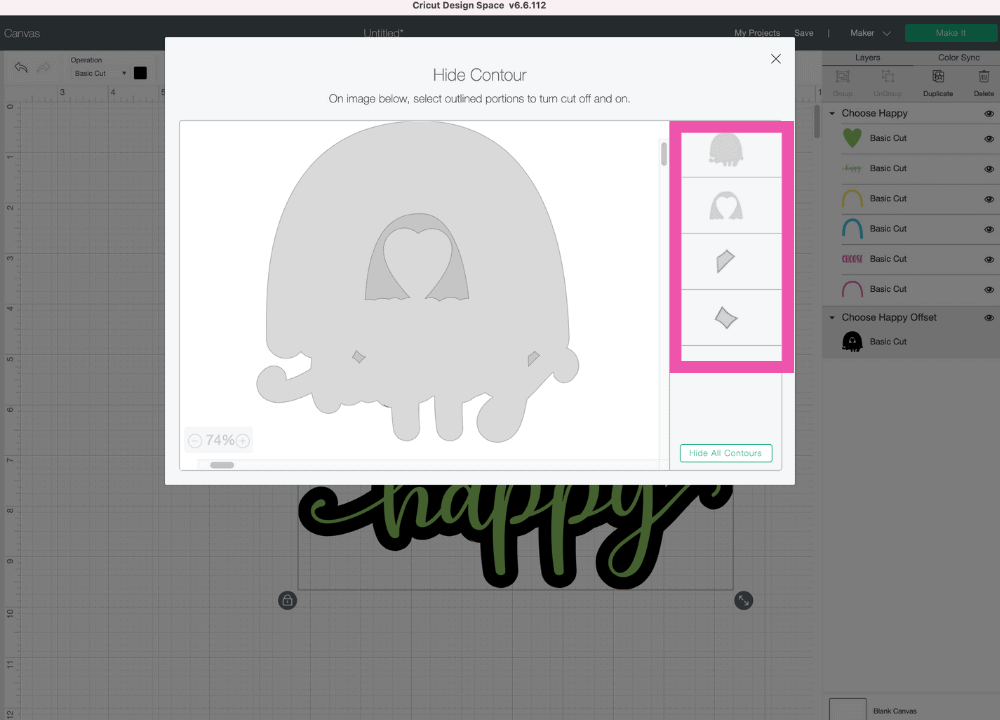 Optional - Select your offset layer and select the offset button to create an additional border for an extra pop of color!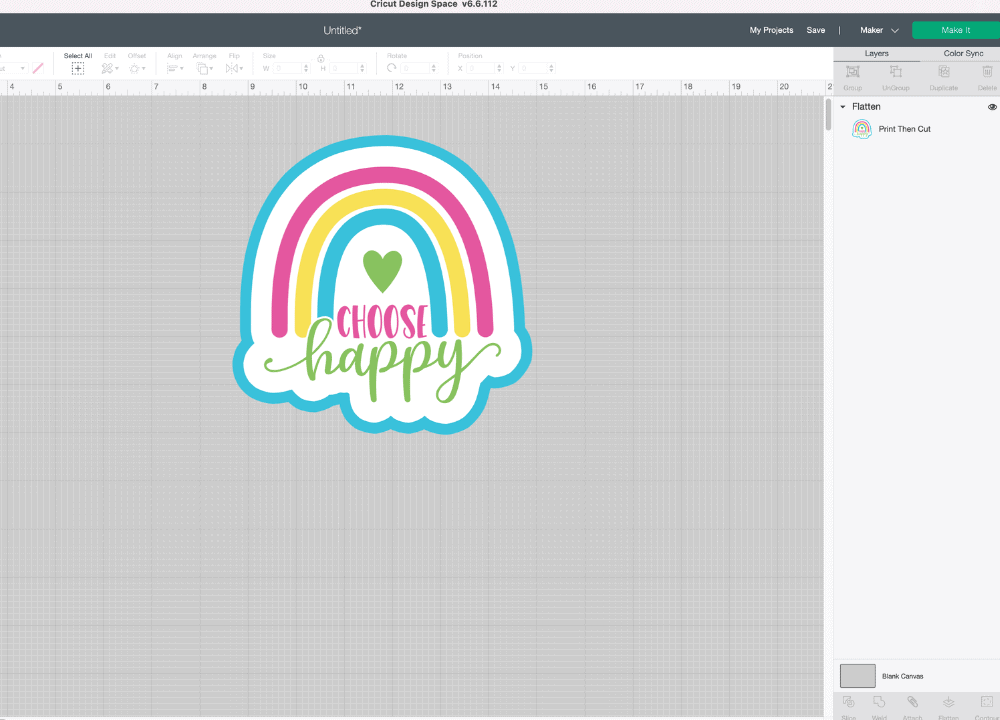 STEP 7. (OPTIONAL) FLATTEN FOR PRINT THEN CUT
To use as a Print Then Cut image, select all layers and hit "Flatten."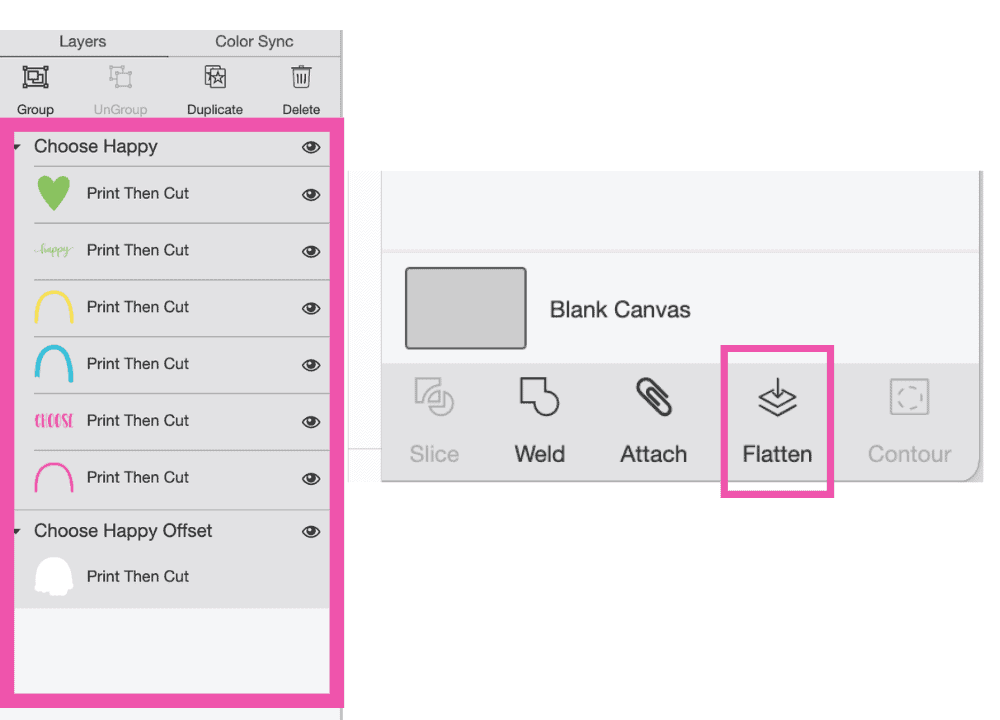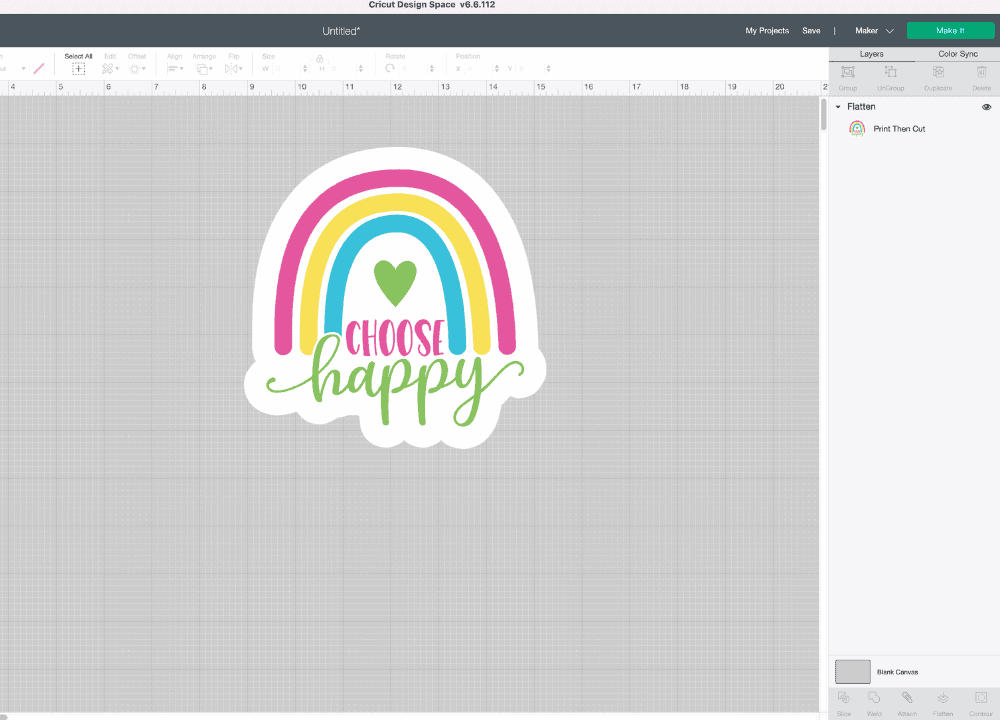 FREQUENTLY ASKED QUESTIONS - CRICUT OFFSET
WHY DO I NOT HAVE THE OFFSET TOOL?
To use the offset feature in Cricut Design Space be sure that you are running Window 10 (64-bit only) or higher, or macOS 10.15 or higher. Your Design Space app may also need to be updated.
HOW TO USE OFFSET WITH PRINT THEN CUT
The offset layer is not grouped automatically with the original layer. You need to flatten the object layer to the offset layer before printing it.
CAN I APPLY OFFSET TO MULTIPLE OBJECTS AT THE SAME TIME?
Yes! Offset can be applied to multiple objects at the same time. Simply select all of your objects and hit "Offset" to add an offset layer to all of the selected designs.
"Weld Offsets" is automatically selected as the default; de-select this to work with each offset individually.
DOES OFFSET WORK ON ALL IMAGES?
While you can technically use offset on all images, it works best when it's used with an image with a closed path. That means it should be used on images with continuous lines instead of those with a clear starting or ending point.
MY OFFSET LAYER HAS OPENINGS, HOW CAN I REMOVE THEM?
You can remove openings within the offset by using "Contour." The Contour tool is located in the layers panel. It enables you to remove parts of your design that you do not want to be cut out.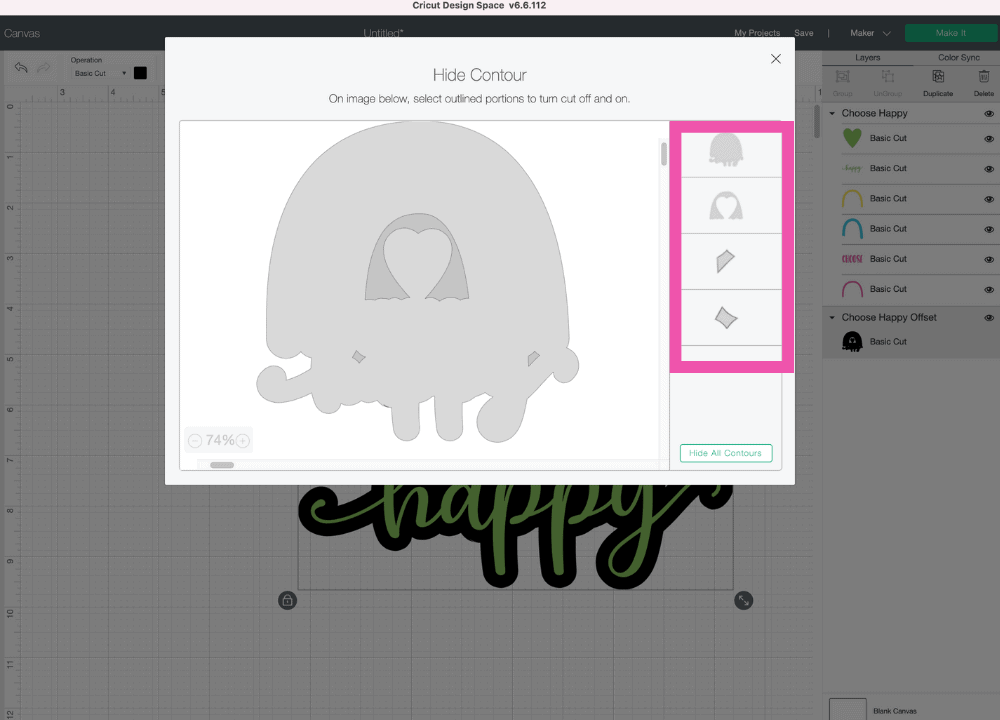 HOW CAN I CHANGE THE SIZE OF MY OFFSET?
Once you've created the offset you can not adjust the size of it. You will need to create a new offset with your desired size.
HOW LARGE OF AN OFFSET CAN I CREATE?
The maximum size of an offset from all edges of the design is 1 inch.
I can not wait to see what you create with the new Offset tool in Cricut Design Space!
Don't forget to join my crafting Facebook group where you can show us what you're making, ask questions, and learn from others!
Don't want to forget how to Offset in Cricut Design Space? Click here to save this post to Pinterest!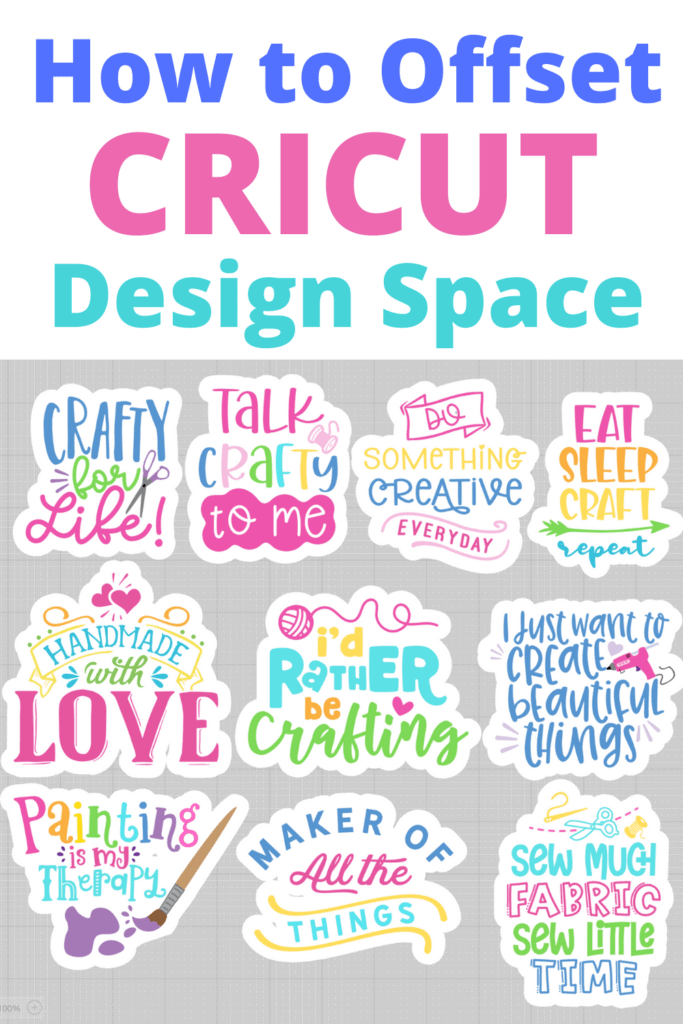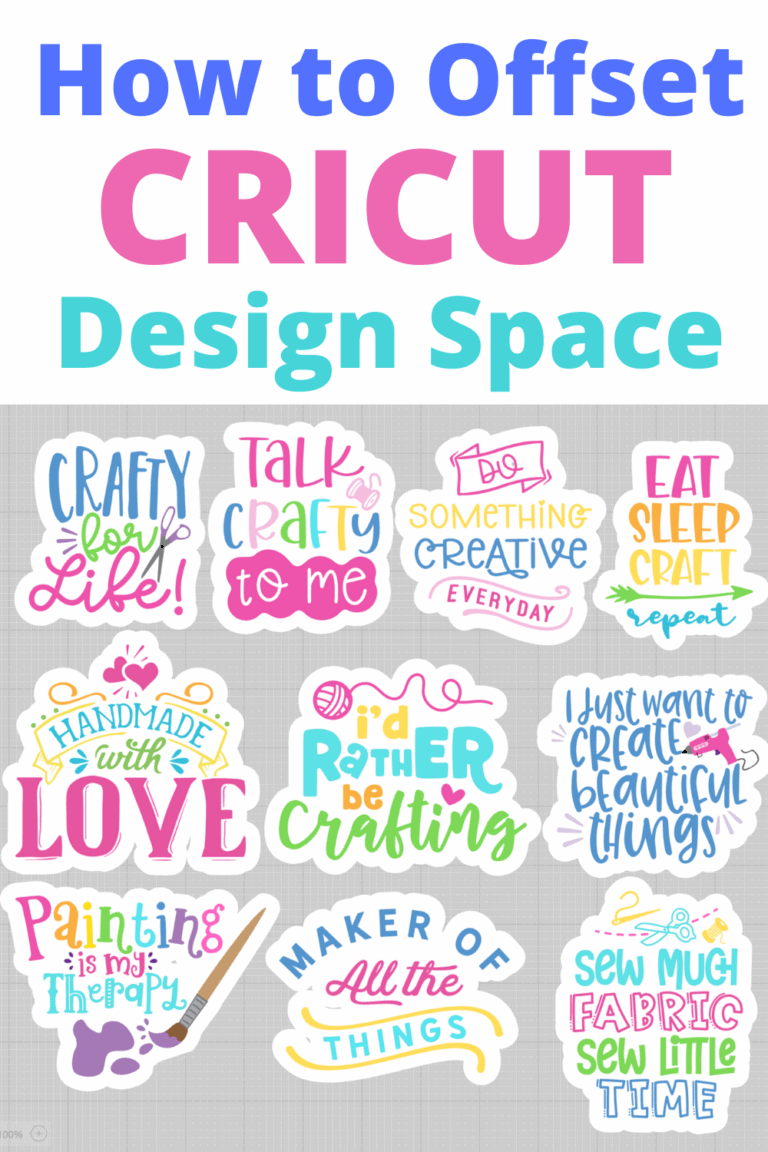 Do you have any other questions on how to use offset? Let me know in a comment below!