Learn My Simple and Free Cricut Hack for Uploading Unlimited SVG Files to Cricut Design Space Without Having to Pay for Cricut Access.
UPDATE - Cricut recently changed the original wording on the Design Space update. You can read the new letter here:
Cricut's CEO, said, "We will continue to allow an unlimited number of personal image and pattern uploads for members with a Cricut account registered and activated with a cutting machine before December 31, 2021."
If you haven't heard already, Cricut just announced some big Design Space changes. While some pretty amazing features are coming to Design Space, like offset and faster load times, Cricut announced that they're going to start limiting the number of user uploads to 20 per month on all free accounts.
After hearing your questions and concerns, I decided to dive a little deeper into this issue to get to the bottom of some of your questions.
Scroll to the bottom of this post to learn my HACK for uploading unlimited designs to Cricut Design Space!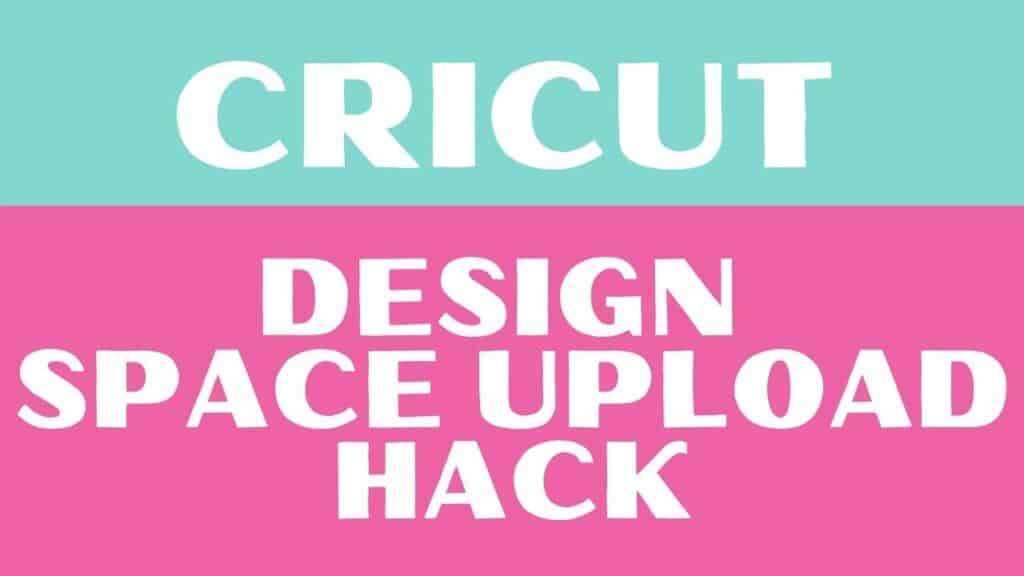 Do I Have to Pay $10/Month to Upload Files to Design Space?
If you already have a Cricut Access membership, you do not need to pay an additional fee to upload files to Design Space. Included with your membership is unlimited uploads.
If you don't have a Cricut Access membership, you will be limited to 20 uploads per month. If you want more than that, you'll need to purchase a Cricut Acess membership.
If you've never looked into Cricut Access, now is a great time to explore it. Cricut includes a free month of Cricut Access to all new members, so be sure to take advantage of that.
Is it Fair for Cricut to Charge for SVG Uploads?
I've had so many messages over the last few days from our readers asking why in the world Cricut would make this change.
I think it's important to remember that Cricut is a for-profit tech company that has to be aware of its costs. Currently, they are covering all the costs of users uploading unlimited amounts of SVG files into their software. Hosting all of that data for years on end is not free.
While I can see the frustration on the consumer's end on this change, I can also see why Cricut is now charging for this service. I think this practice puts them in line with any other service we use that stores data in the cloud like Google Drive, Dropbox, and Apple iCloud Storage.
The good news is there's a simple hack to get around this and I'm sharing the details below!
Are Fonts Counted Towards my 20 Monthly Limit?
Remember, you do not have limits of any kind if you are a Cricut Access member.
If you are not a member, you may be wondering if fonts count towards your monthly limit. I'm happy to say that fonts do not count towards this limit.
Cricut only counts files that are uploaded through their software. Since fonts are downloaded onto your computer, they can't count them.
If you've never uploaded a font to Design Space, be sure to check out my blog post HERE to learn everything you need to know to easily upload your own fonts to Design Space.
What is Included with a Cricut Access Membership?
Included with your Cricut Access membership are more than 100,000 high-quality images and fonts.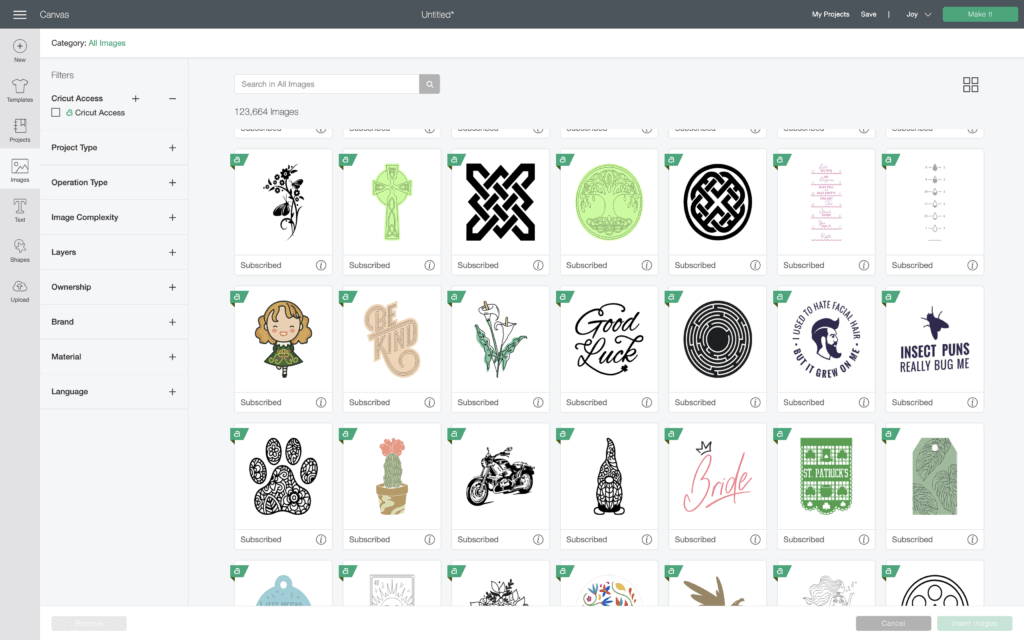 If you've ever purchased fonts or SVG files, you know how expensive they can be. And while I have a library of close to 100 FREE SVG files, I understand that you're going to need a larger variety of fonts and images for your projects. I love using Cricut's library of fonts and images to create my own designs.
Cricut Access also includes thousands of ready-to-make projects. I love using these when I'm wanting to make a quick project or when I need a little inspiration.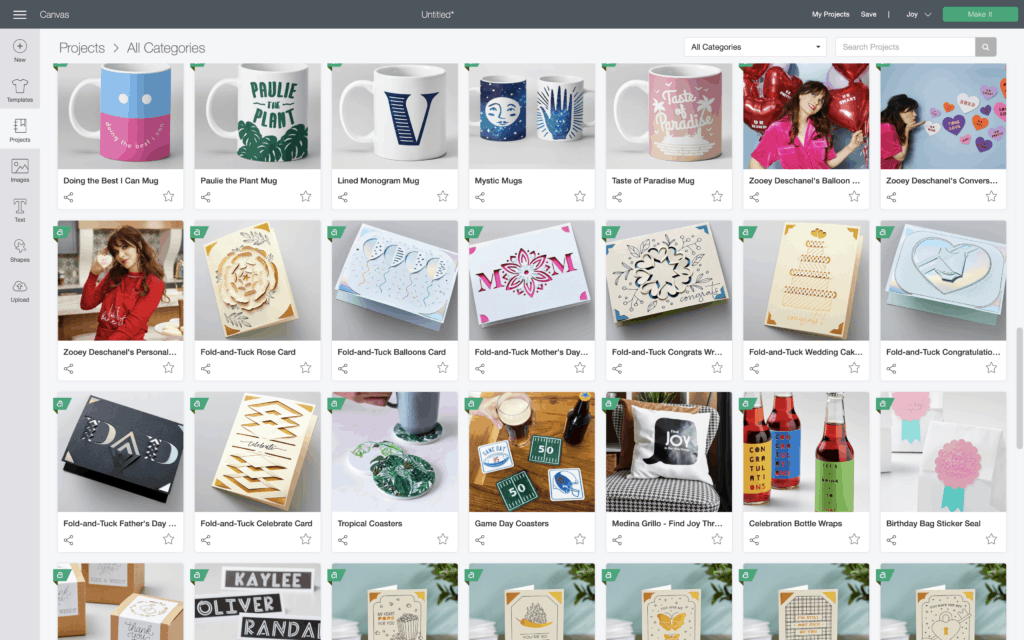 In addition to projects, fonts, and images, Cricut Access members get 10% off any purchase on Cricut.com, free shipping on orders over $50, unlimited uploads, and discounts on licensed content.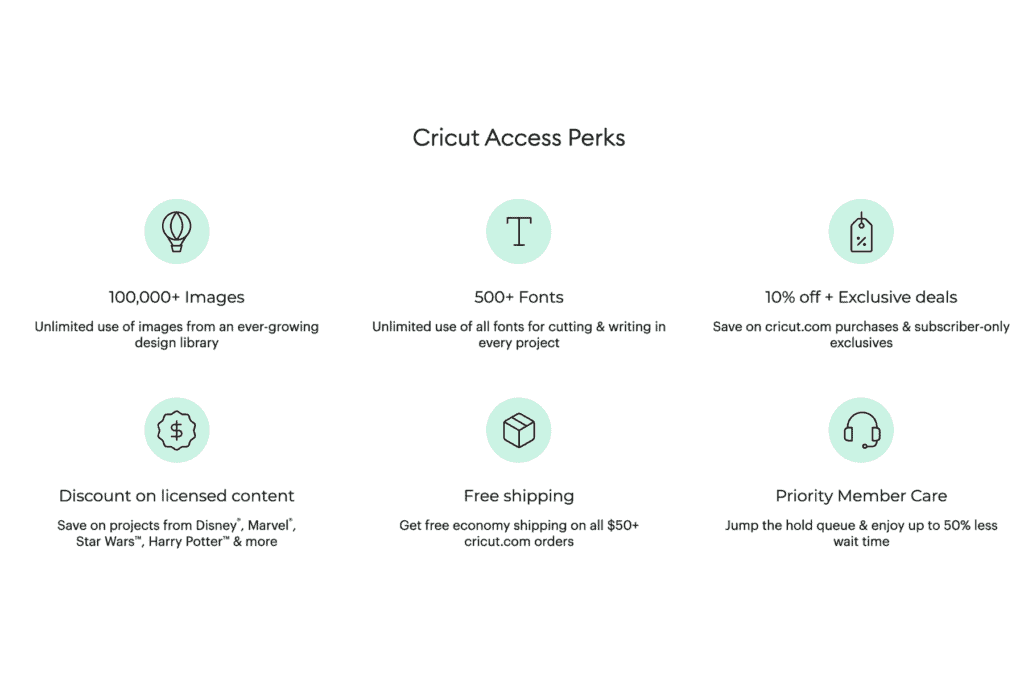 If you use your Cricut frequently, a Cricut Access membership might be worth it for you.
One more thing to remember is that you can cancel your membership at any time. If you only need it for a month, sign up and set a reminder to cancel it. You can always resign up later if you need it.
Should I Move to Silhouette Because of This Change?
This is completely up to you. While I personally love Cricut, I know individuals who love Silhouette.
But, before you make the move, let's talk about a few reasons you might want to stay with Cricut.
1. You'll need to purchase a new machine and software. Cricut machines are not compatible with the Silhouette software, so you'll need to purchase a new machine ($300-$500).
From there you'll also need to purchase (and learn) Silhouette's software ($30). After all, is said and done, this move ends up being about the same price as 3 years of a Cricut Access membership.
2. Cricut is more user-friendly. Aside from already having experience with Cricut and Design Space, you may find it more difficult to navigate Silhouette's Designer Software.
3. Your Cricut can probably cut more materials. While you may find some hacks online of how to cut leather or other dense materials with a Silhouette, the Silhouette just doesn't have the same cutting power as Cricut.
4. Silhouette doesn't offer free uploads. While Silhouette Studio is free, you can only upload SVG files using Silhouette's Design Software.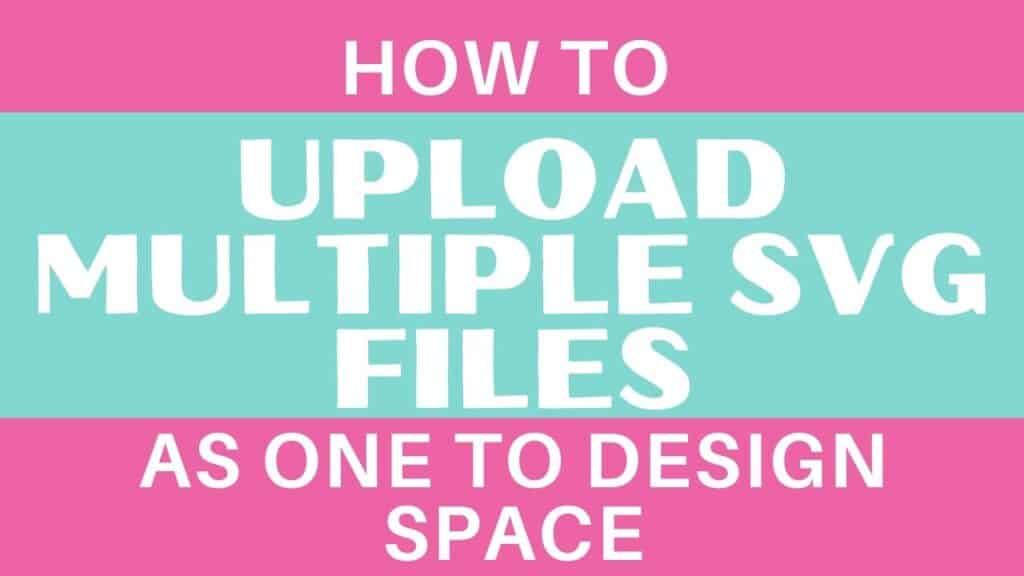 How To Get Around The New Cricut Update And Upload As Many Files As You Want To Design Space
Follow the steps below to learn how to combine multiple SVG files into one to get more out of your 20 free uploads in Design Space.
Step 1 - Download Inkscape
To begin, download Inkscape. You can find the download HERE or by searching Inkscape in an internet search.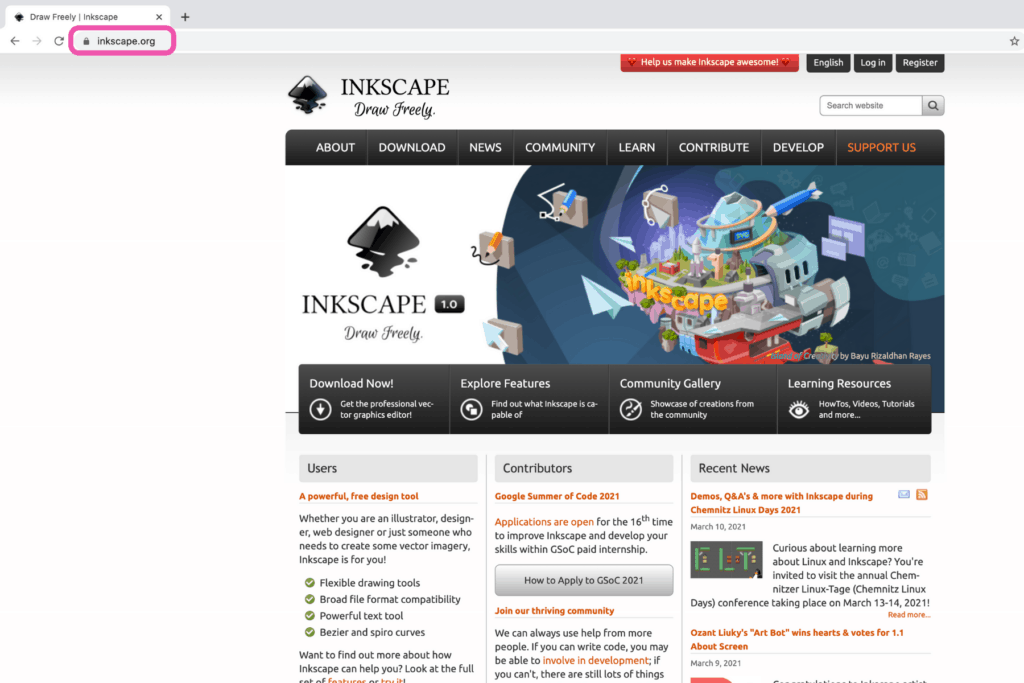 Click on "Download Now."
If you're a Windows user, click on the Windows button.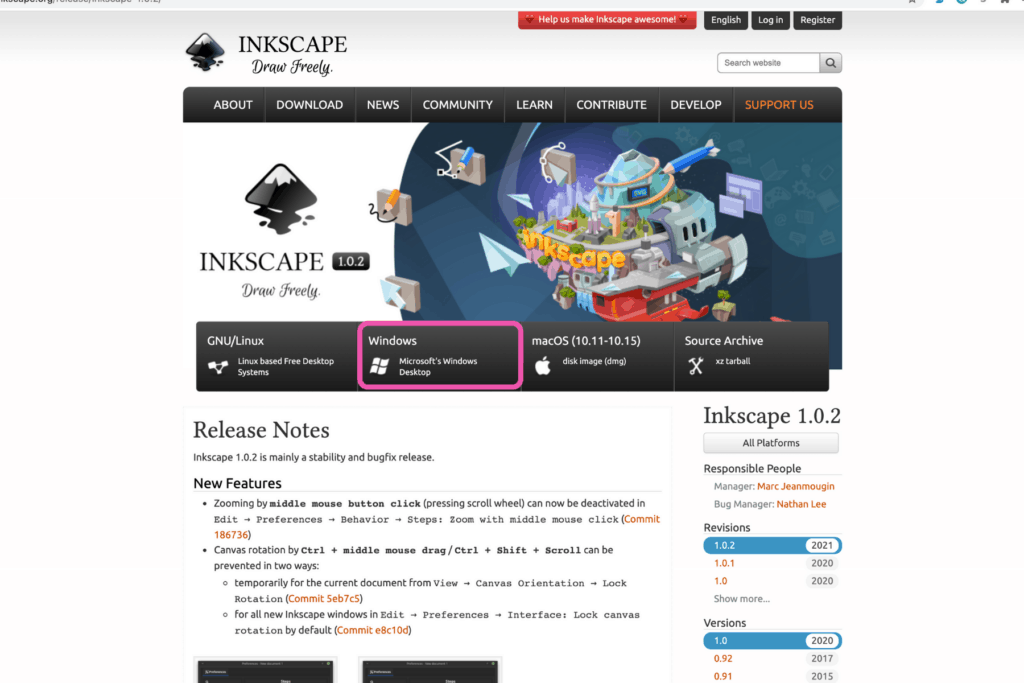 And if you're a Mac user like me, click on the Mac button.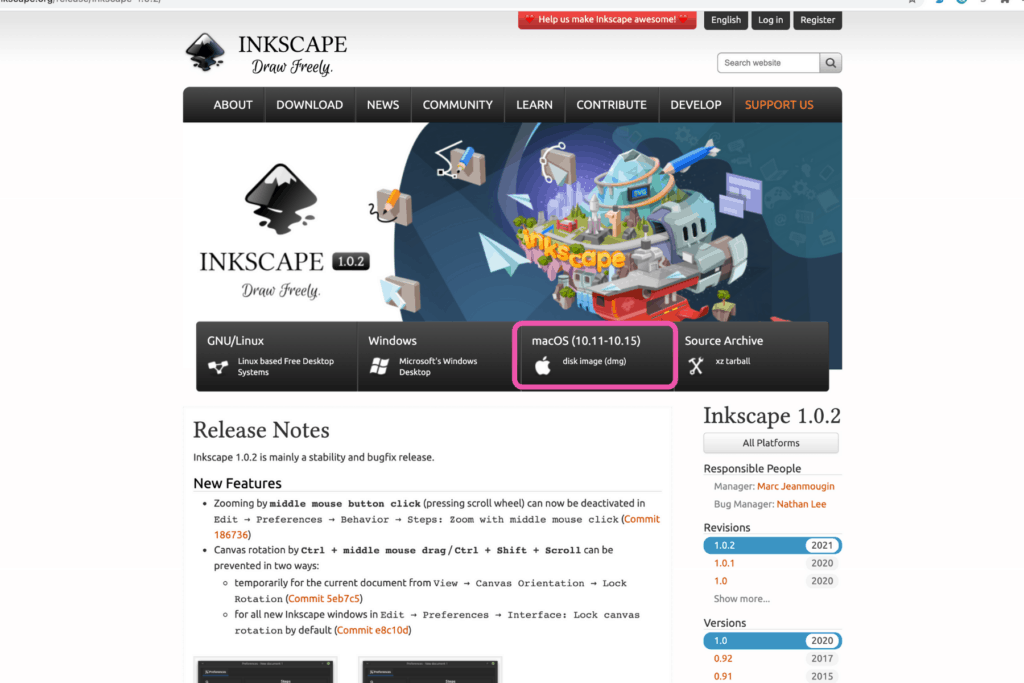 Once you click the button, the download should start automatically.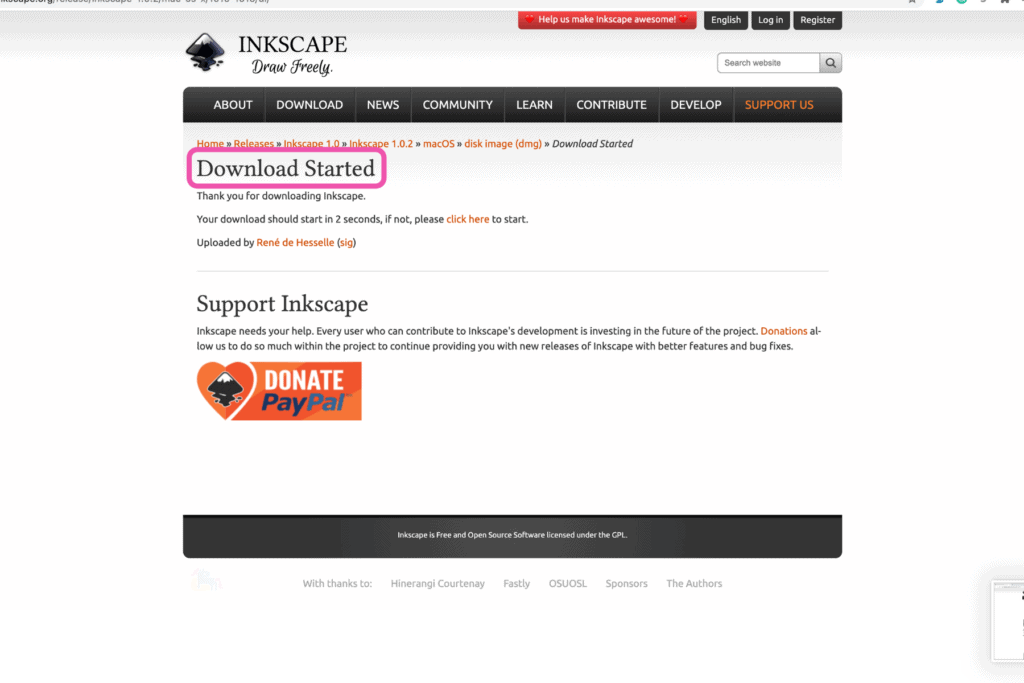 Once it has finished downloading, double click on the file.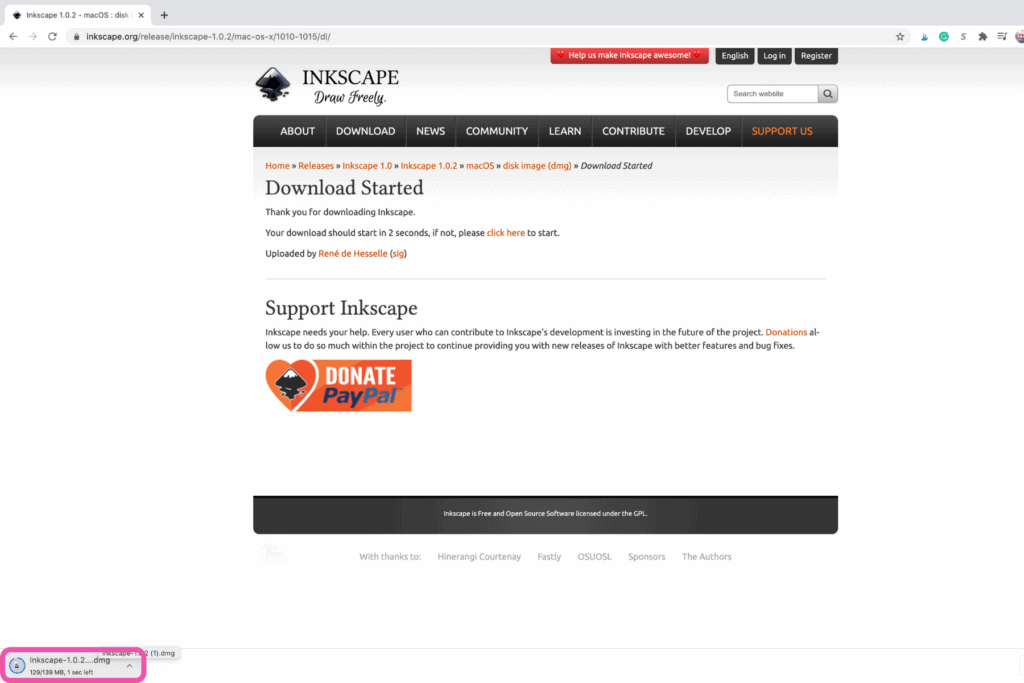 Drag the Inkscape icon to your application folder.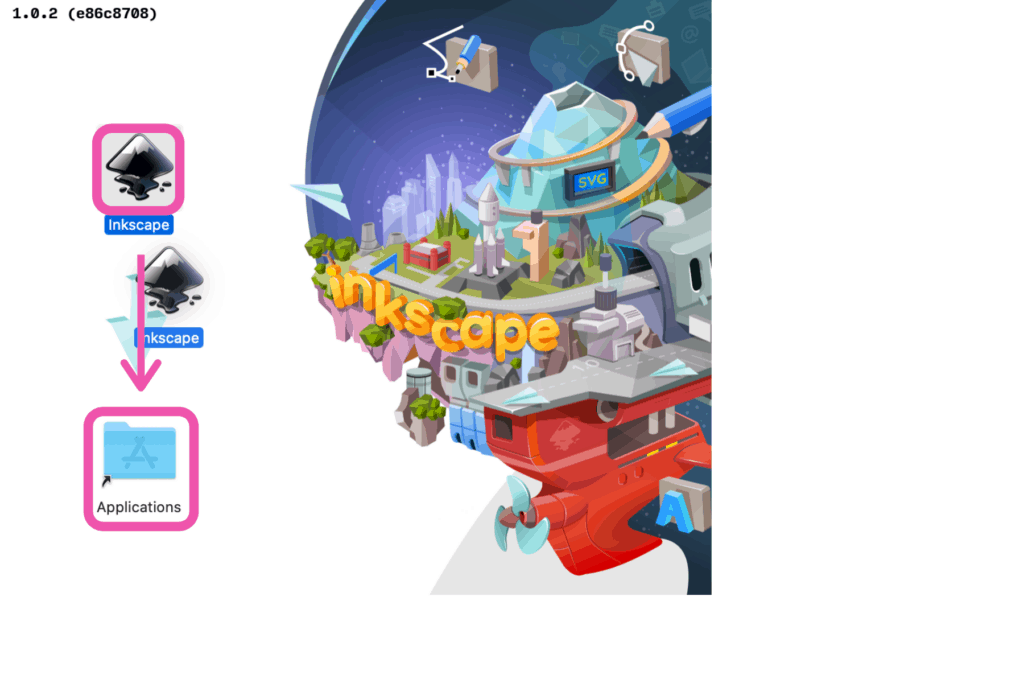 Once it is completely downloaded, search for Inkscape to open it up.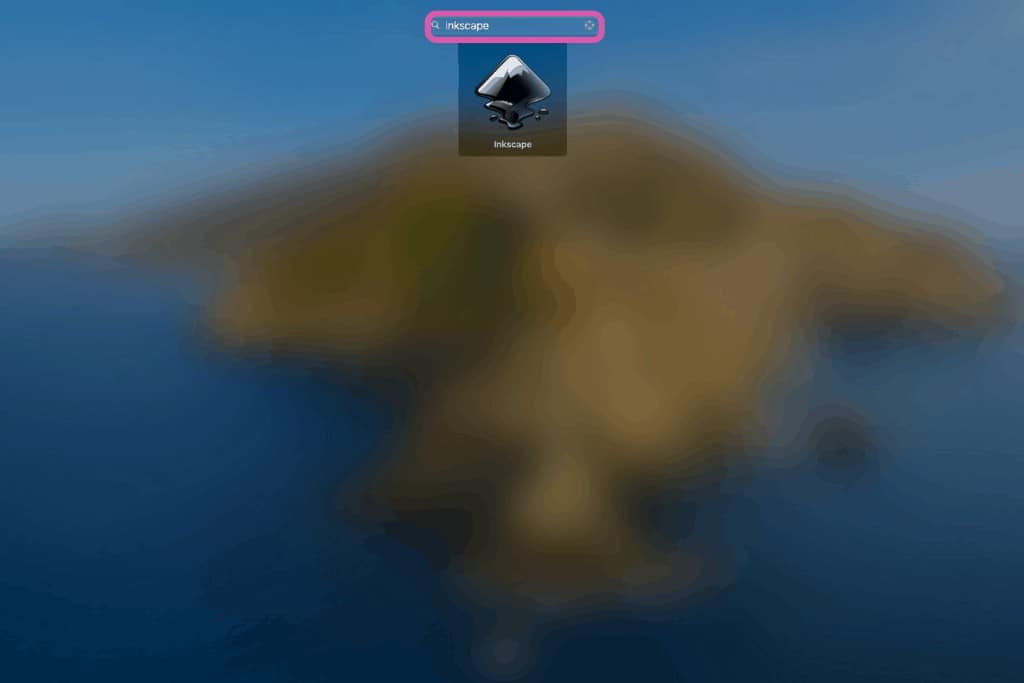 Double click the icon to open it up on your computer.
Step 2 - Combine Your SVG Files in Inkscape
Find the files that you want to upload to Design Space.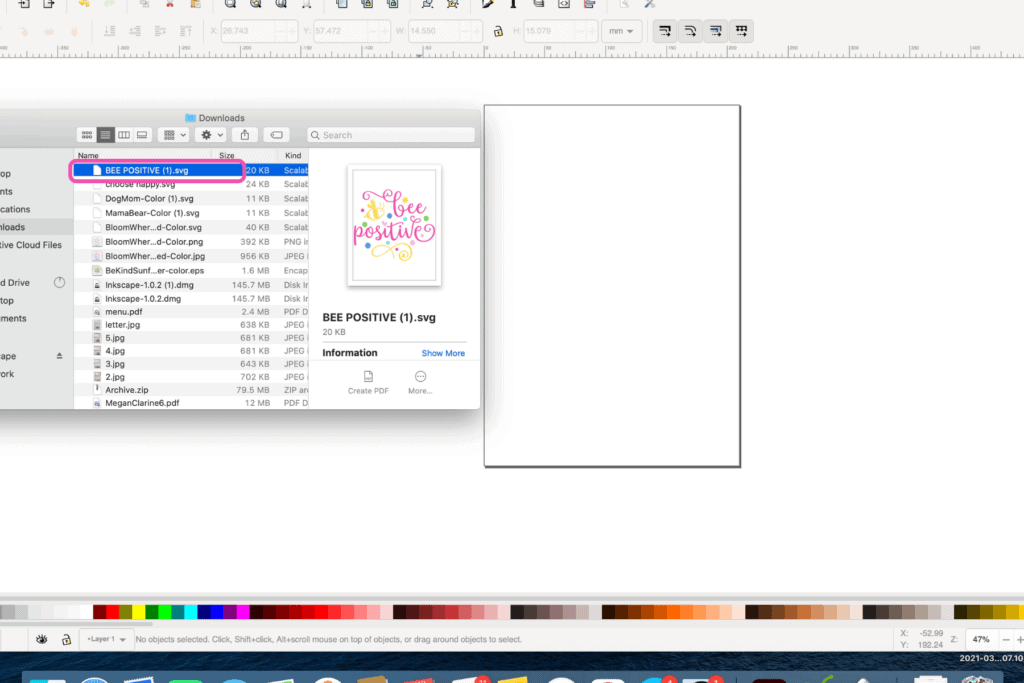 Insert these files into Inkscape by dragging them into your blank Inkscape canvas.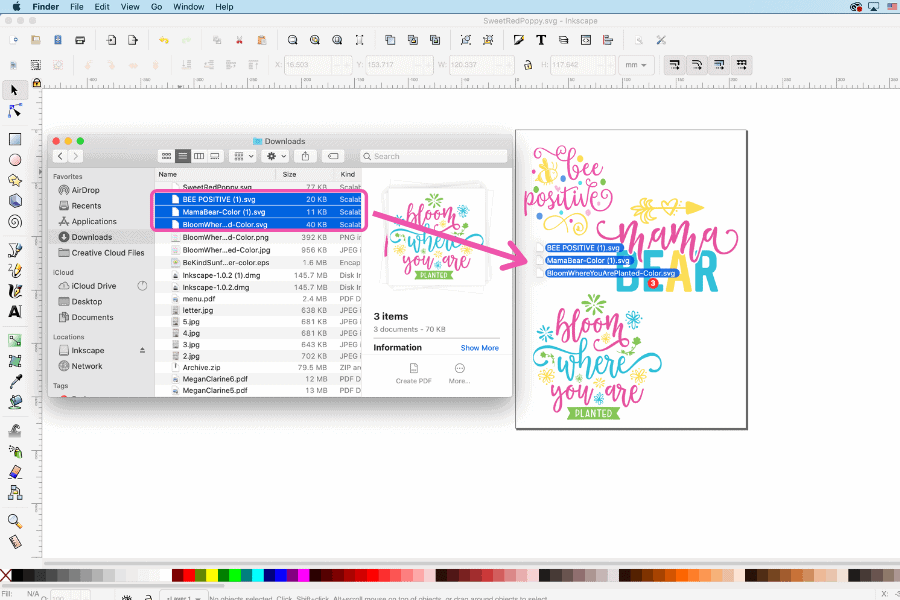 Next, you're going to want to make sure your design size is compatible with Design Space.
The image size must be smaller than 11.5"x23.5".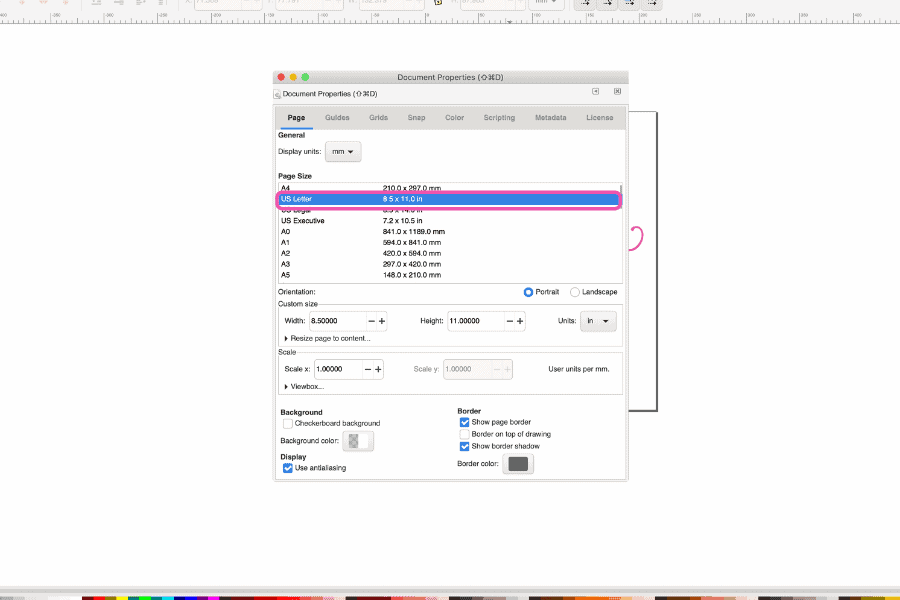 Now you can save your file as a single SVG.
Click on "File."
"Save As."
Here you can change the name and file type. Be sure that you save your file as an SVG file.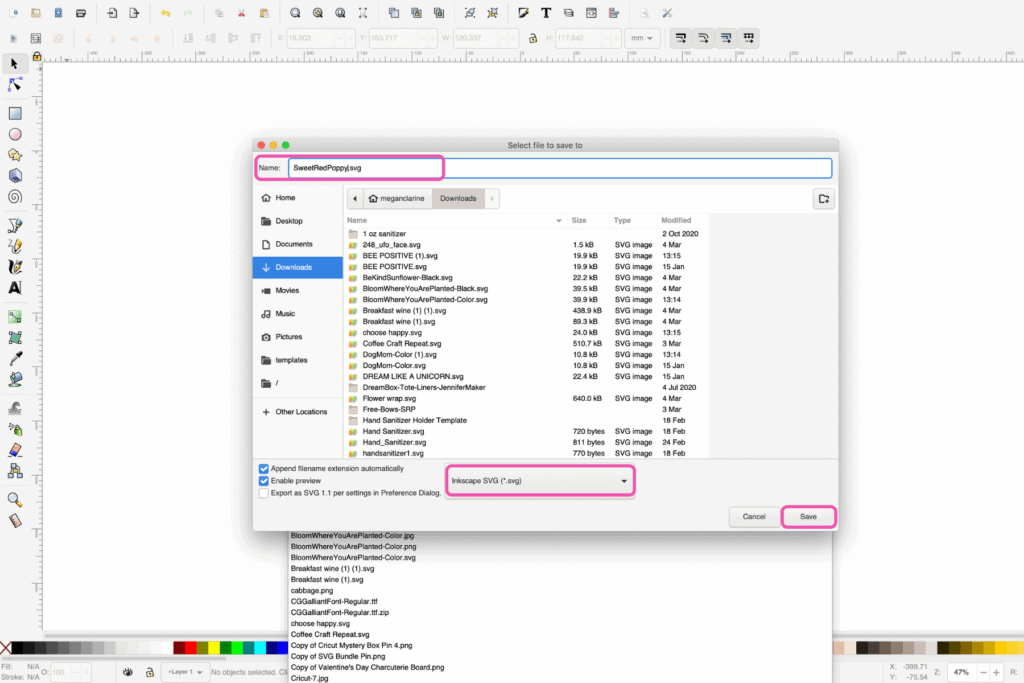 Step 3 - Upload Your New SVG File to Design Space
Upload your new SVG file just as you would any other SVG file.
If you've never uploaded an SVG file to Design Space, be sure to check out my blog posts HERE where I walk you through everything you need to know.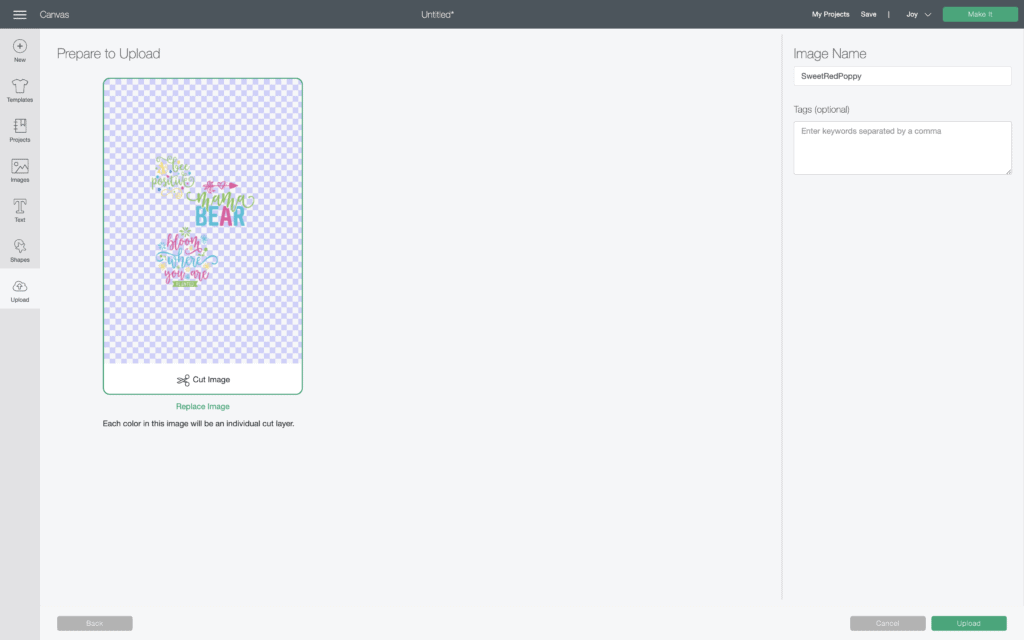 Following this process you can easily increase the number of free personal files you can upload to Design Space each month!
If you're wanting to cut your files out separately, simply ungroup and hide the layers you do not want to cut.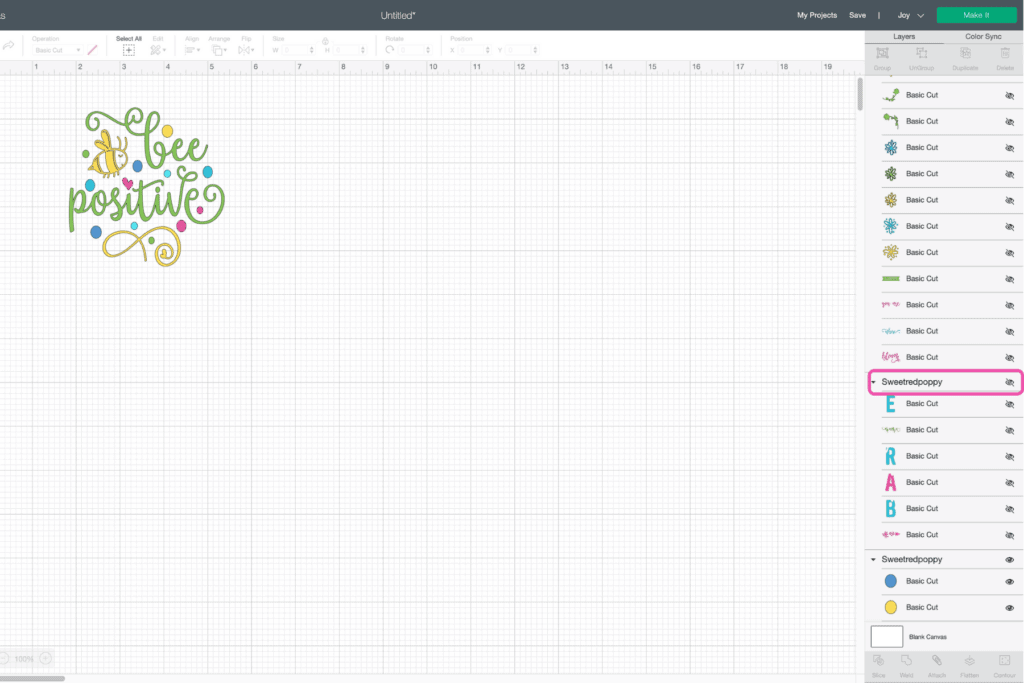 I hope you feel a little better about the changes to Design Space.
Be sure to comment below if you have any questions about downloading unlimited SVG files!