Learn How to Find High-Quality Fonts, Download a Font and How to Upload a Font to Cricut Design Space.
When I found out how to upload fonts to Design Space, it was a game-changer! There are so many fonts for purchase and free online that add the perfect touch to your project.
But, uploading your own fonts to Design Space can seem a little daunting at first. Don't worry. In this post, I'll walk you through how to download, upload, and find your font in Design Space.
How to Upload a Font to Cricut
Step 1 - Download a Font
Before uploading a font to Design Space, you need to download it. When downloading fonts, make sure you are using a reputable website so you don't get any bugs or viruses on your computer. I typically get my fonts from either Etsy or Dafont.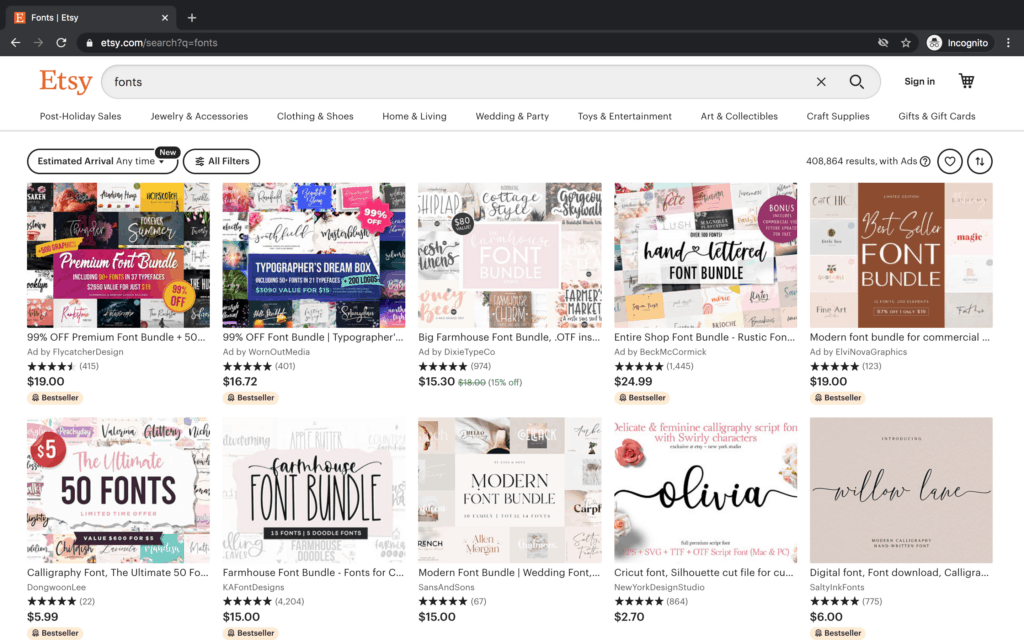 If you're downloading a font from Etsy, you will typically receive an instant download after you purchase it.
Dafont offers free and paid fonts. When you click on a font, you will be able to see whether the font is available for commercial use or personal use only. Be sure to keep this in mind when using certain fonts for your projects.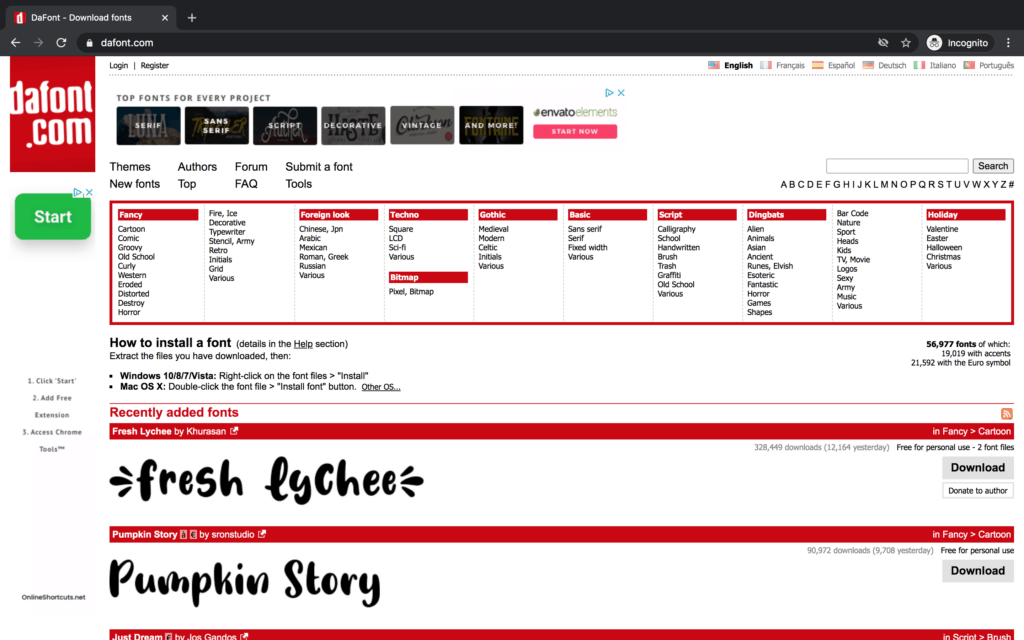 Within Dafont, click on "Download" to begin the download.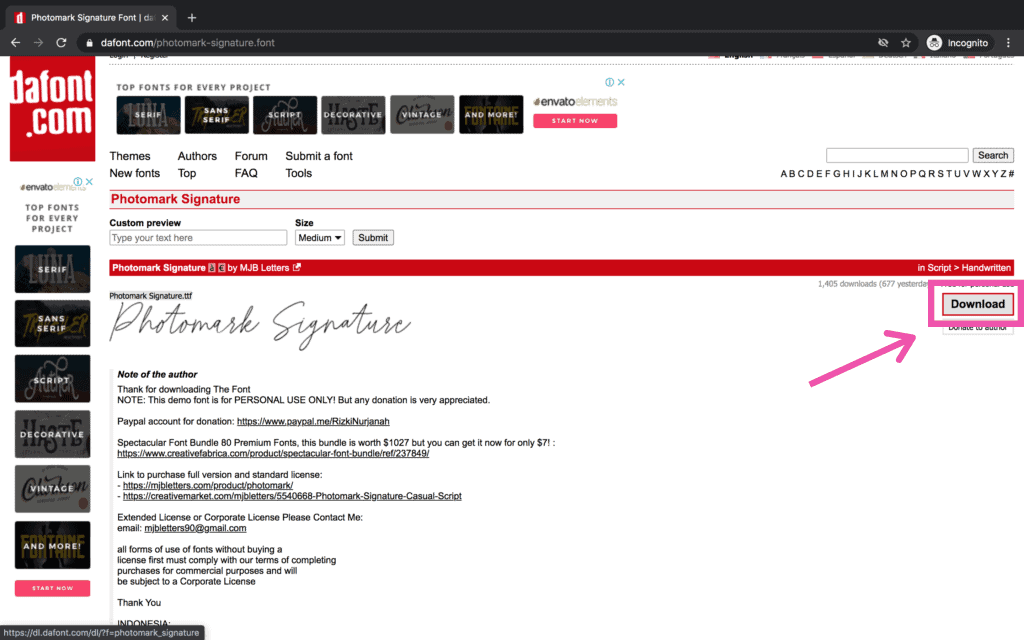 If your font is downloaded as a zip file (a folder that ends in ".zip"), you will want to unzip it before moving onto the next step. To unzip a folder, simply double-click it. Your file will likely have multiple versions of the font as well as licensing details.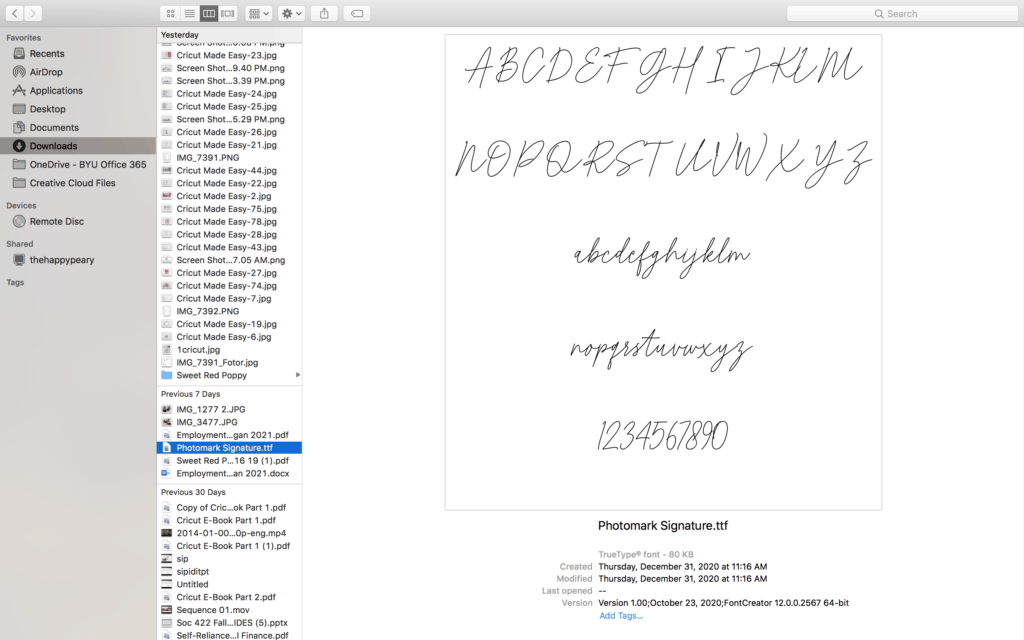 Step 2 - Uploading the Font to Your Computer
With all of the font versions selected, hold down control and click to bring up the control menu.
Click on "Open With" and then "Font Books"
Click on "Install Font" to install your font.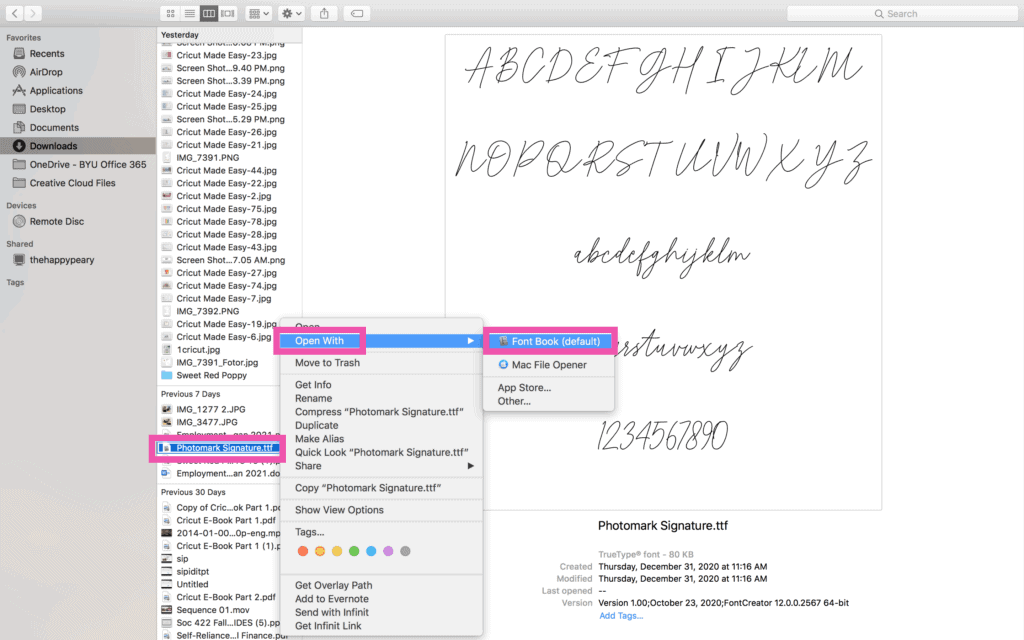 Step 3 - Finding Your Font in Design Space
If you currently have Design Space open, you'll want to close it and reopen it.
To find your installed font, go to fonts and filter by System. This will show all of the fonts installed directly onto your computer.
You can quickly find your font by searching its name.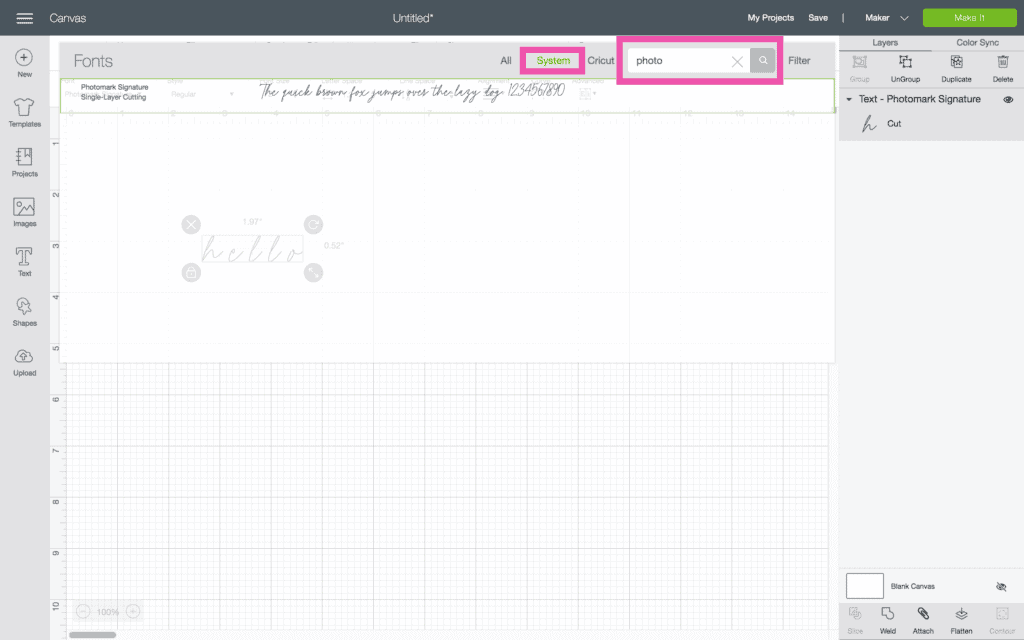 Cricut Made Easy with Sweet Red Poppy
For more Cricut help, be sure to check out my Cricut course - Cricut Made Easy. Cricut Made Easy is a video and written course that not only walks you through everything you need to know about Design Space but also everything you need to know to master crafting with your Cricut. Learn more about Cricut Made Easy HERE.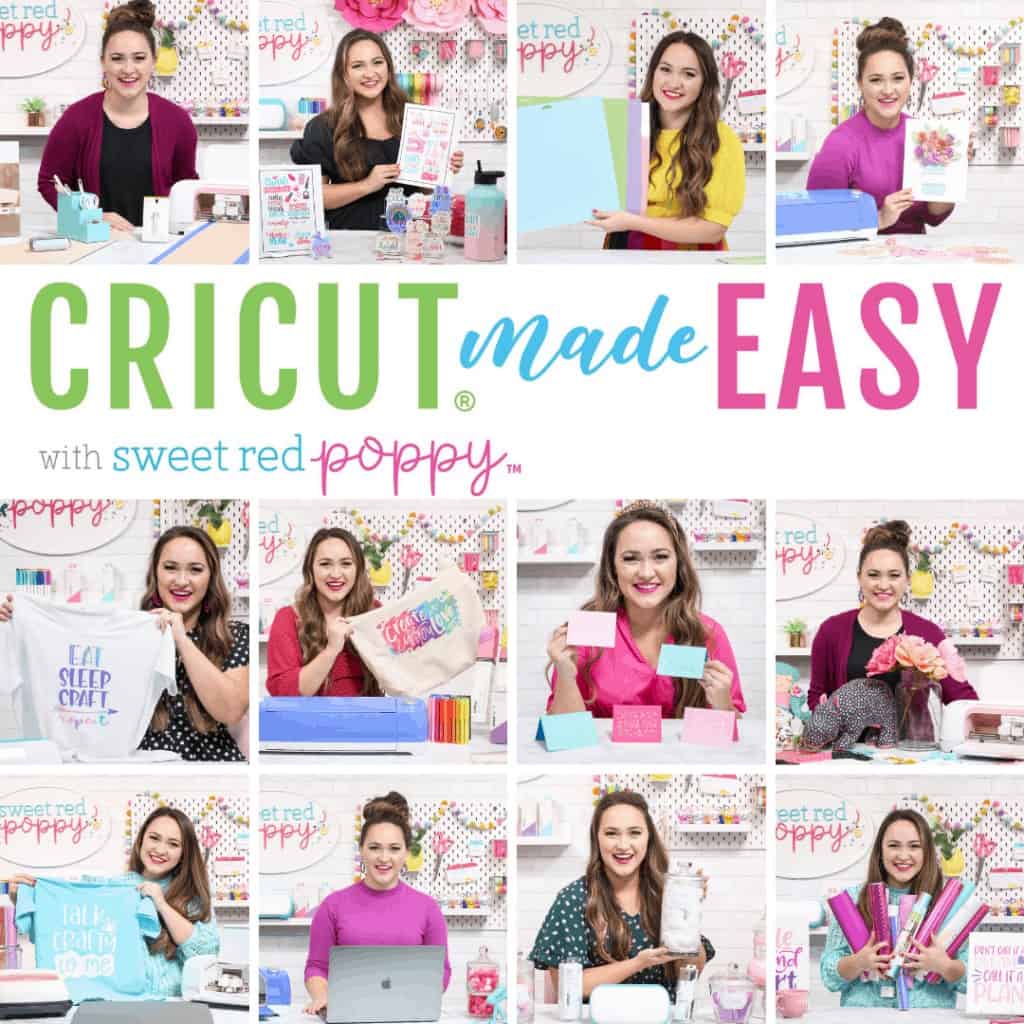 Don't want to forget How to Upload a Font to Cricut Design Space? Save this post for later! Click here to save to Pinterest.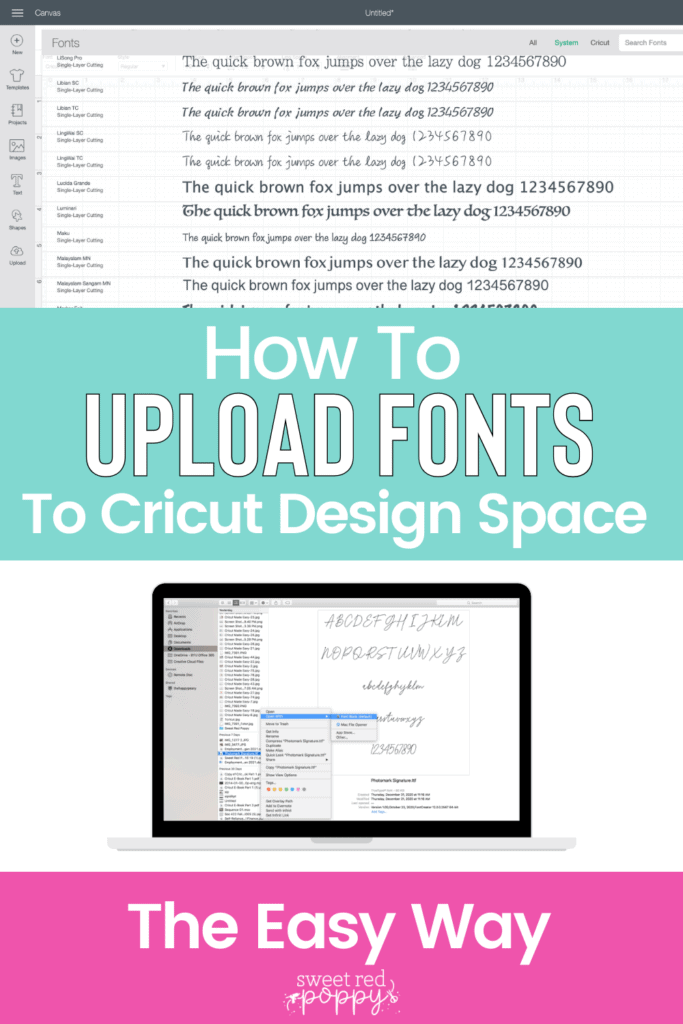 Check out my blog post about Cricut Print then Cut Stickers Everything You Need To Know here.
Do you have any other questions on how to upload a font to Cricut? Let me know in a comment below!