Top US craft blog, Sweet Red Poppy, features their favorite Joann Christmas Storage and organization. Click now for more details!
I'm not sure about you, but once the holidays are over, I have this sudden urge to purge and organize. If you're like me, your holiday decorations normally just get shoved into a big bin, only to become a jumbled-up mess for you to unpack next year.
But, this year was a little different. The other day I found some amazing JOANN Christmas storage and organization ideas and just had to share them with you.
A big thanks to JOANN for sponsoring this post. You can find all of the organization supplies in this post at your local JOANN store or website.
JOANN Christmas Storage and Organization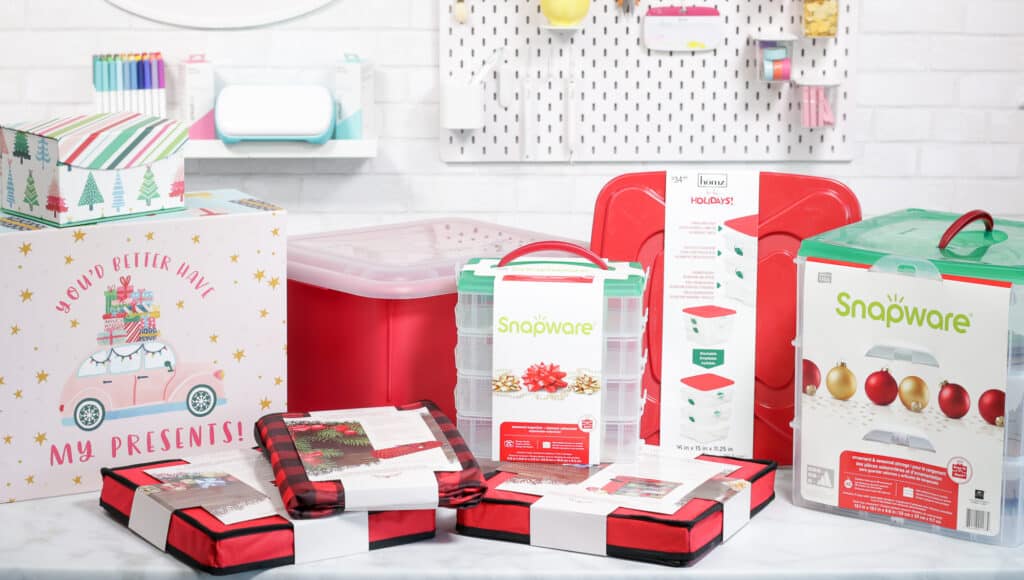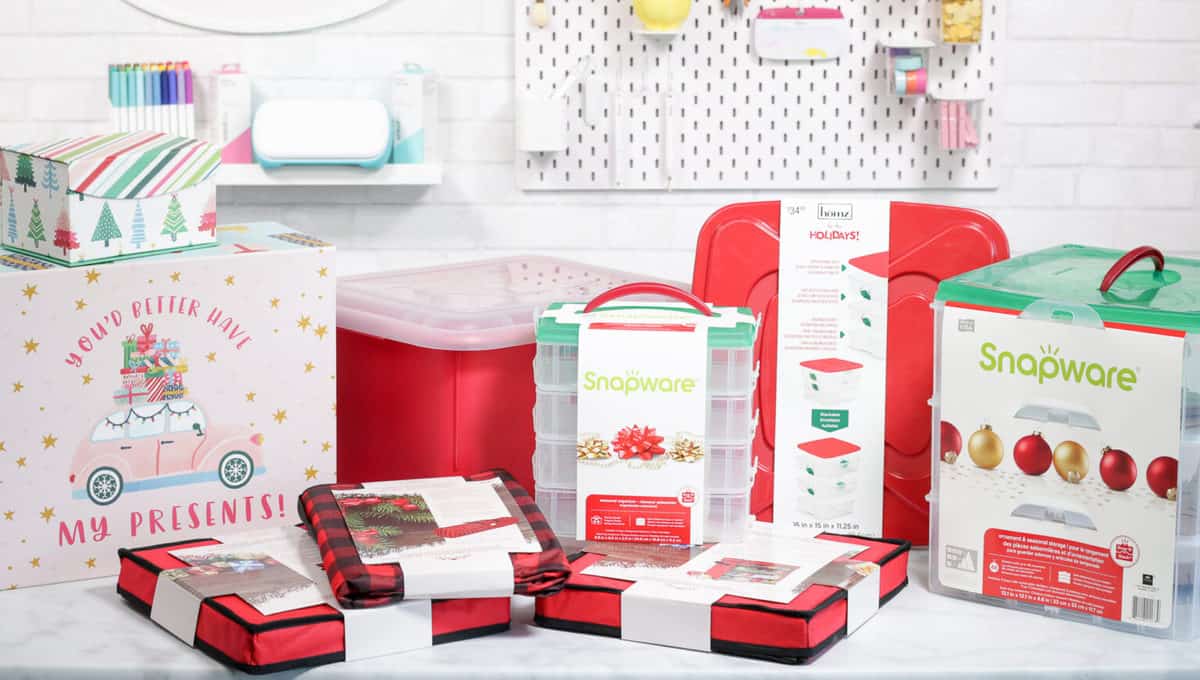 While I'm going to be sharing some holiday organization ideas with you today, JOANN also has so many different organization bins, storage, and tools to keep your sewing and crafting supplies organized and easy to access.
You can find all of the storage containers at your local JOANN or at JOANN.com.
Flip Top Storage Boxes (16" and 8.5")
When I was shopping at my local JOANN, the first thing that caught my eye was these Flip Top Storage Boxes. They come in a variety of sizes and designs to keep your holiday decor organized. I love the cute designs and these storage boxes can double as reusable gift boxes that can be used year after year.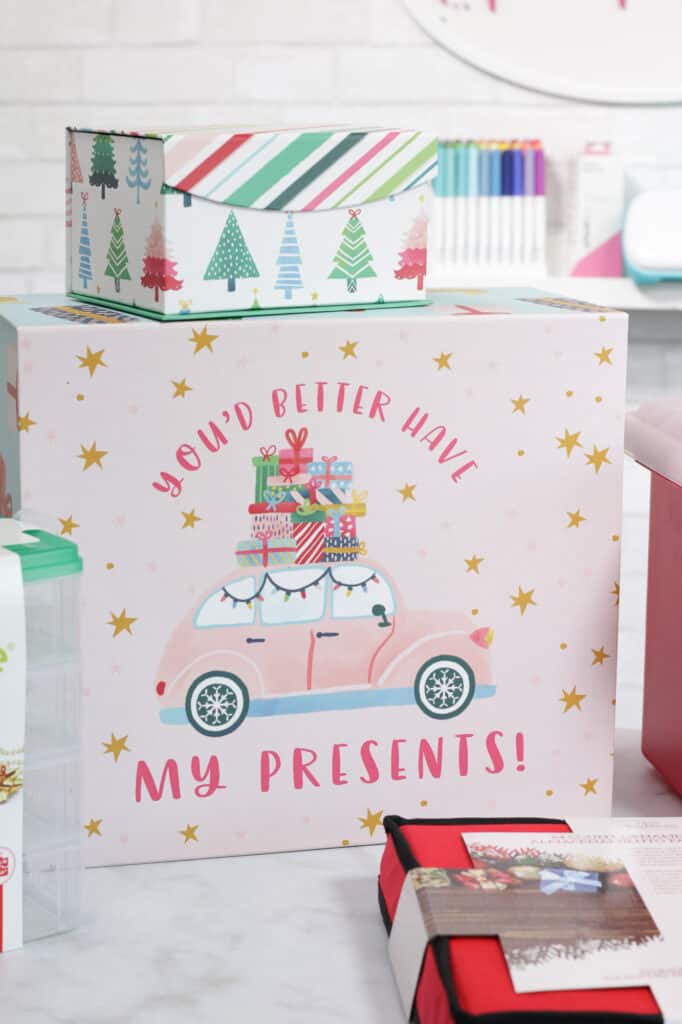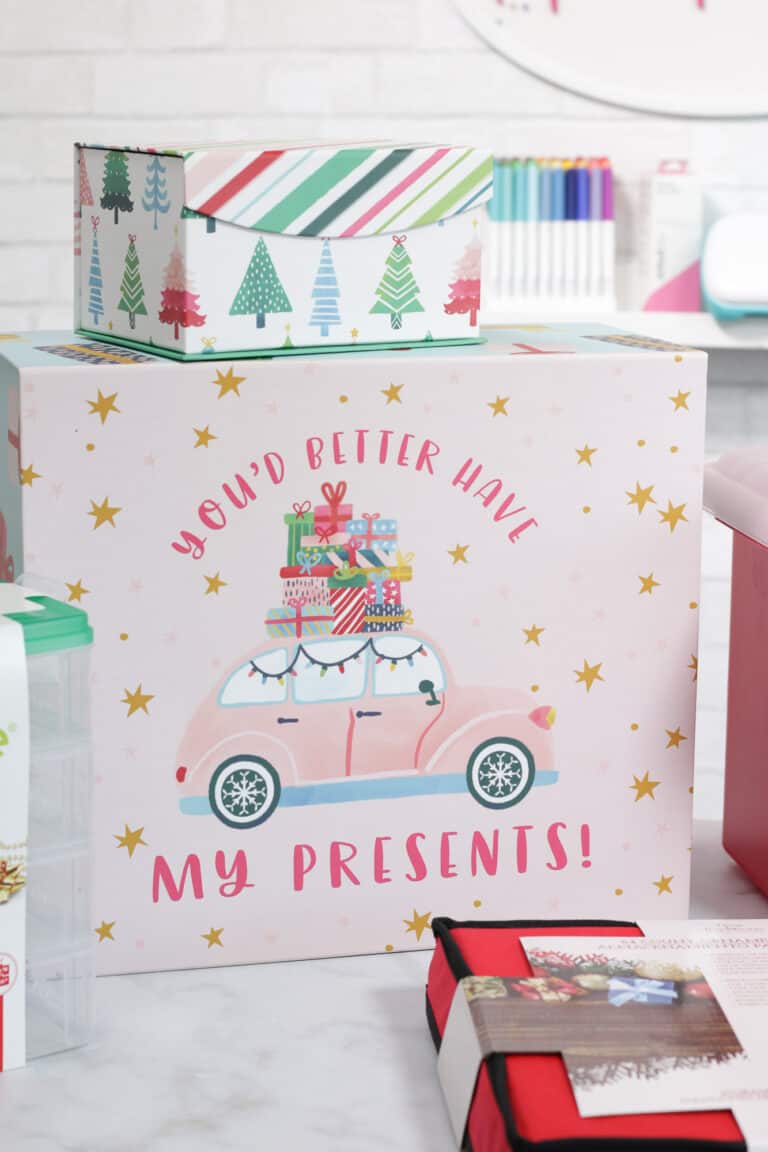 While I picked up holiday-themed boxes, you can find a variety of themes, making them perfect for storing your kid's toys, clothing, linens, really anything you want.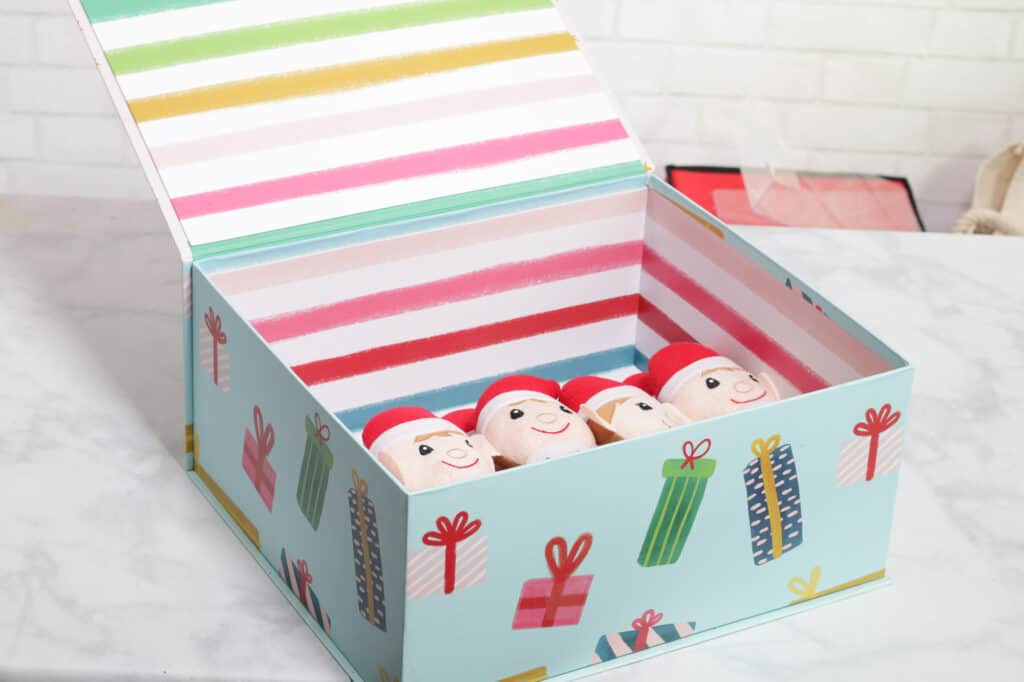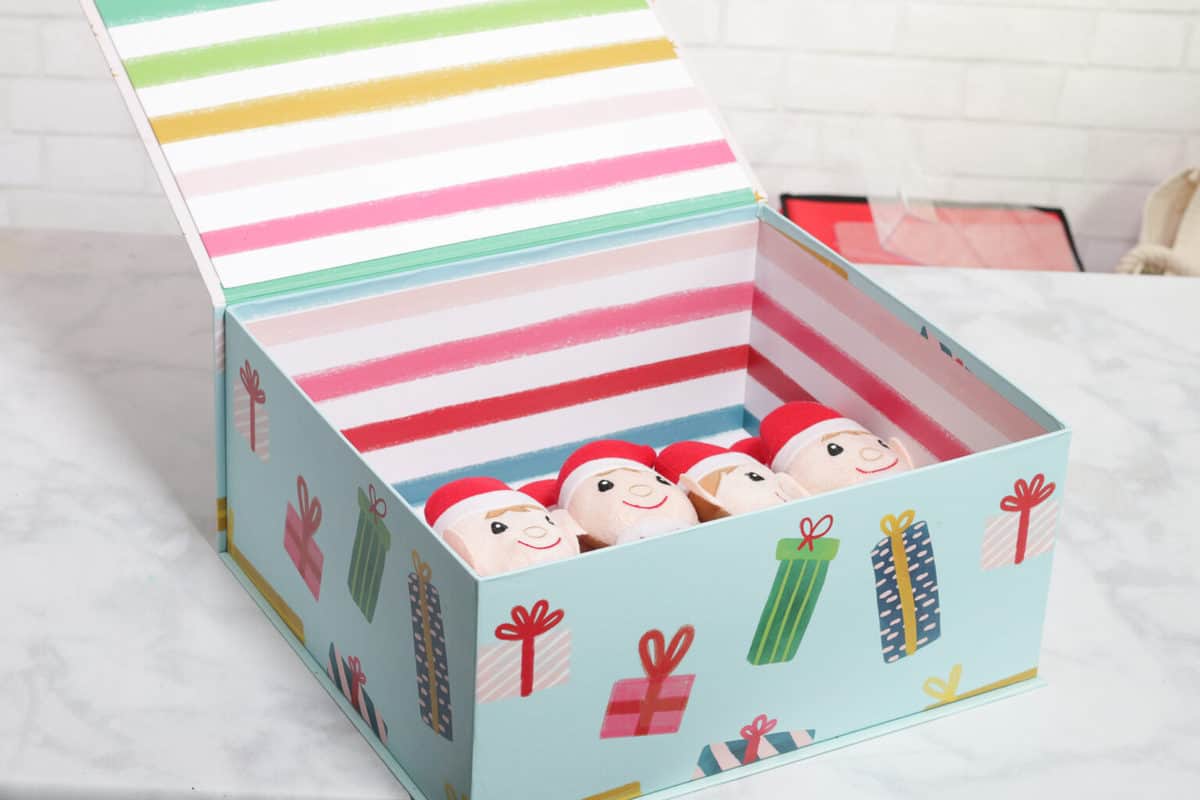 Ornament Keeper
The next thing I want to show you is this ingenious Snapware Ornament Storage. They come with multiple stackable trays to easily access each layer. Separating my ornaments gives me the peace of mind that they won't break while they are in storage.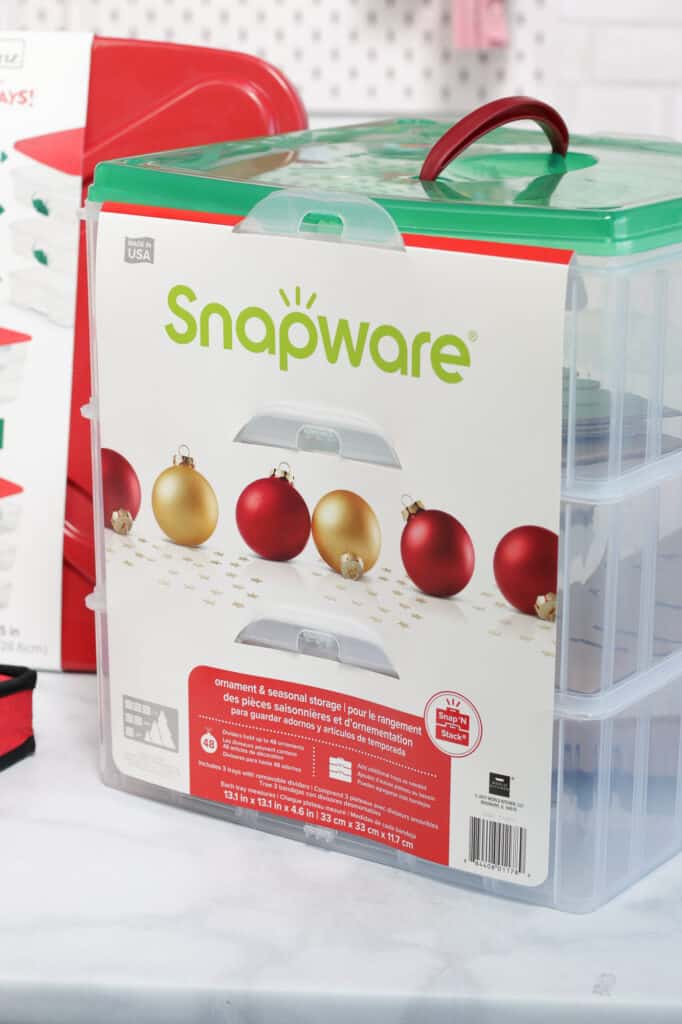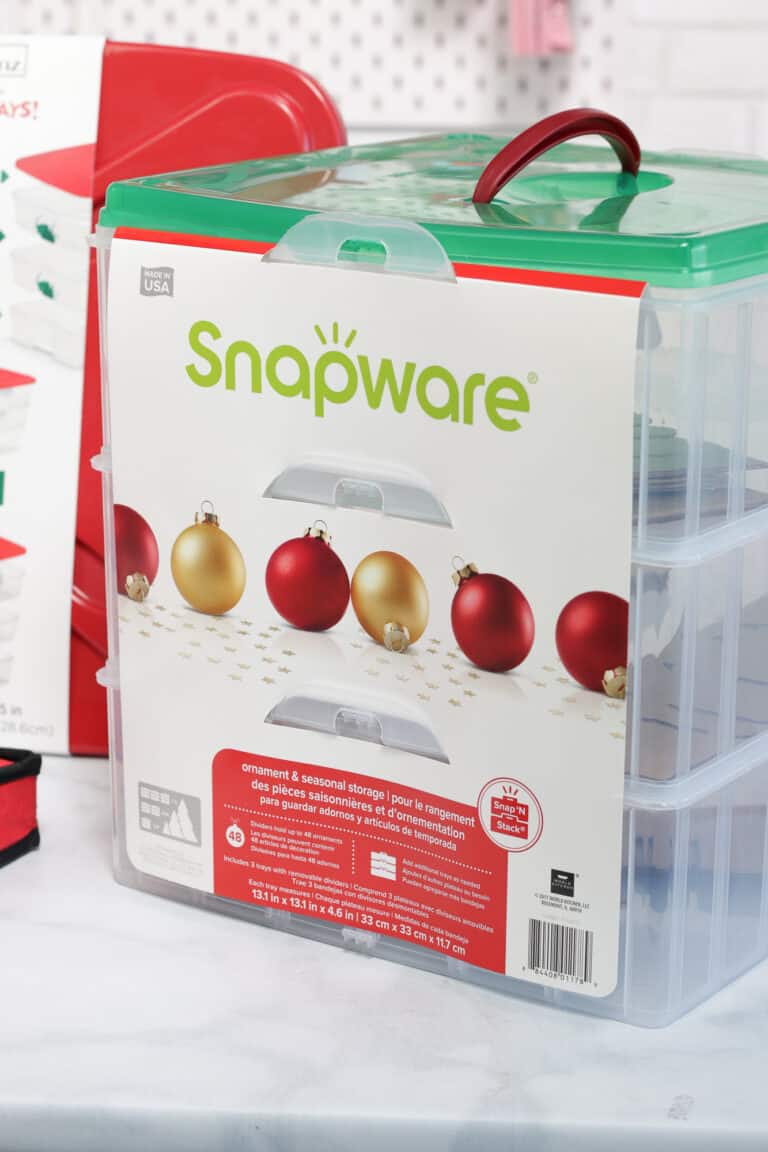 While I'm going to use mine to store my ornaments, feel free to use it to store other small items like jewelry or even crafting supplies.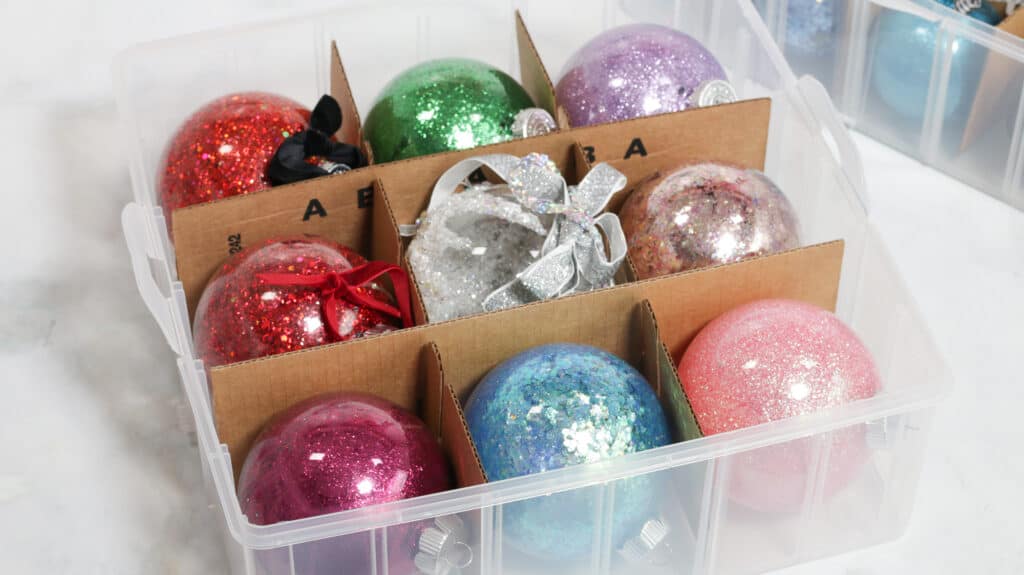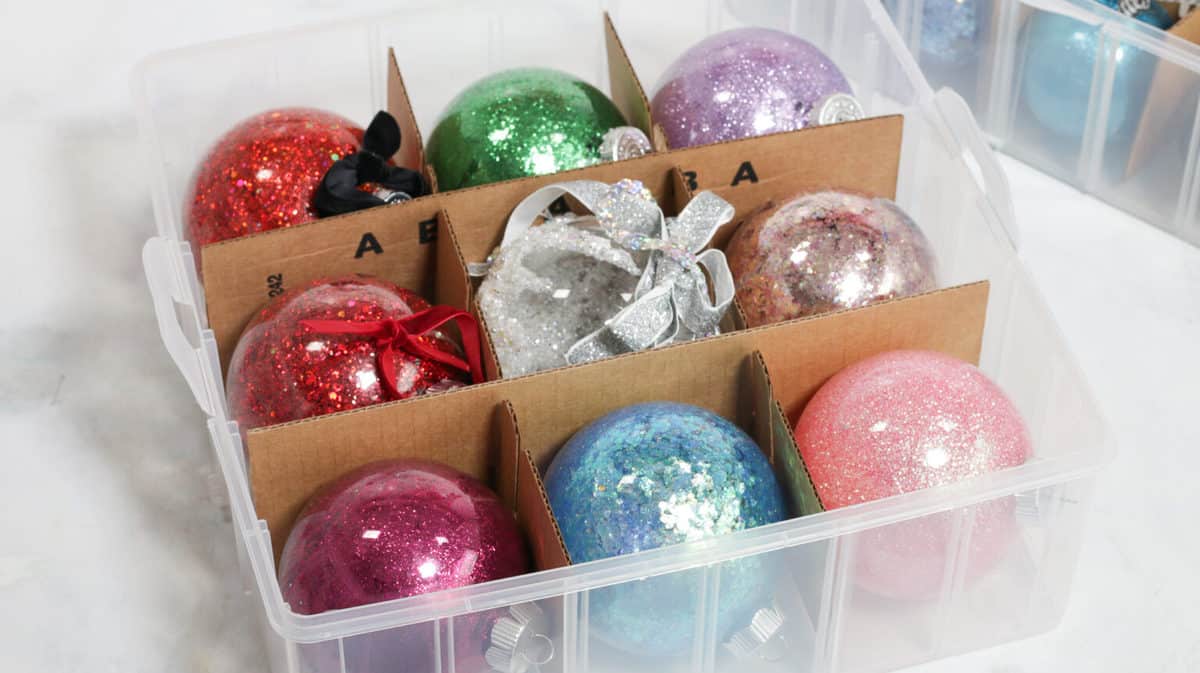 Honey Can Do Ornament Storage
Another great way to store your ornaments and other small items is this Ornament Storage. While the organizer is built to hold up to 48 normal-sized ornaments, simply take out the dividers to fit larger or abnormally shaped items.
I love how easy it is to keep my ornaments safe and organized. Plus, the handles make moving it so easy.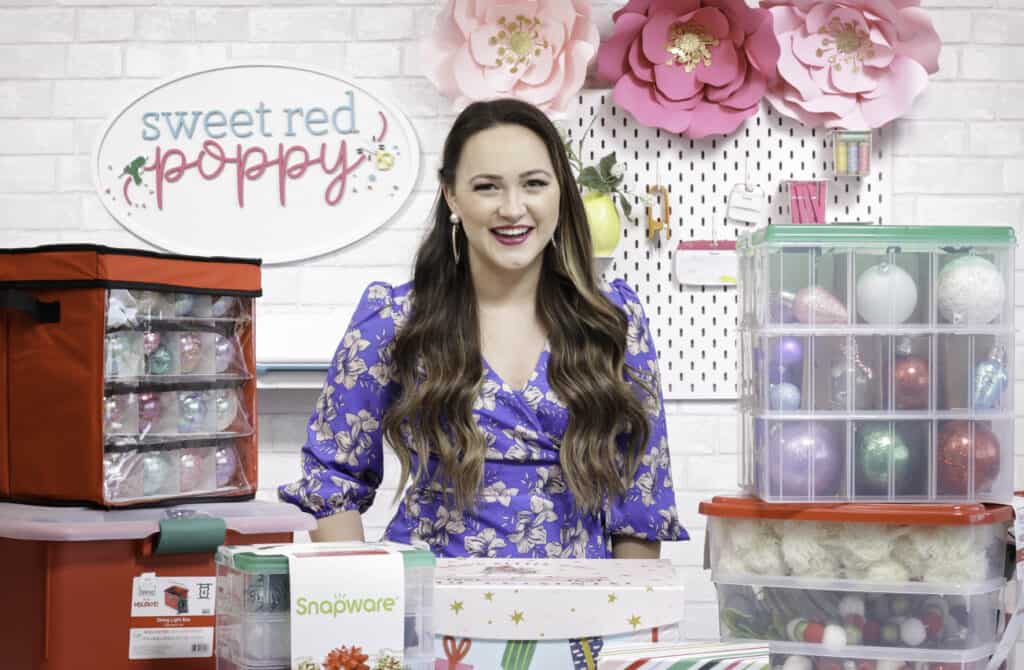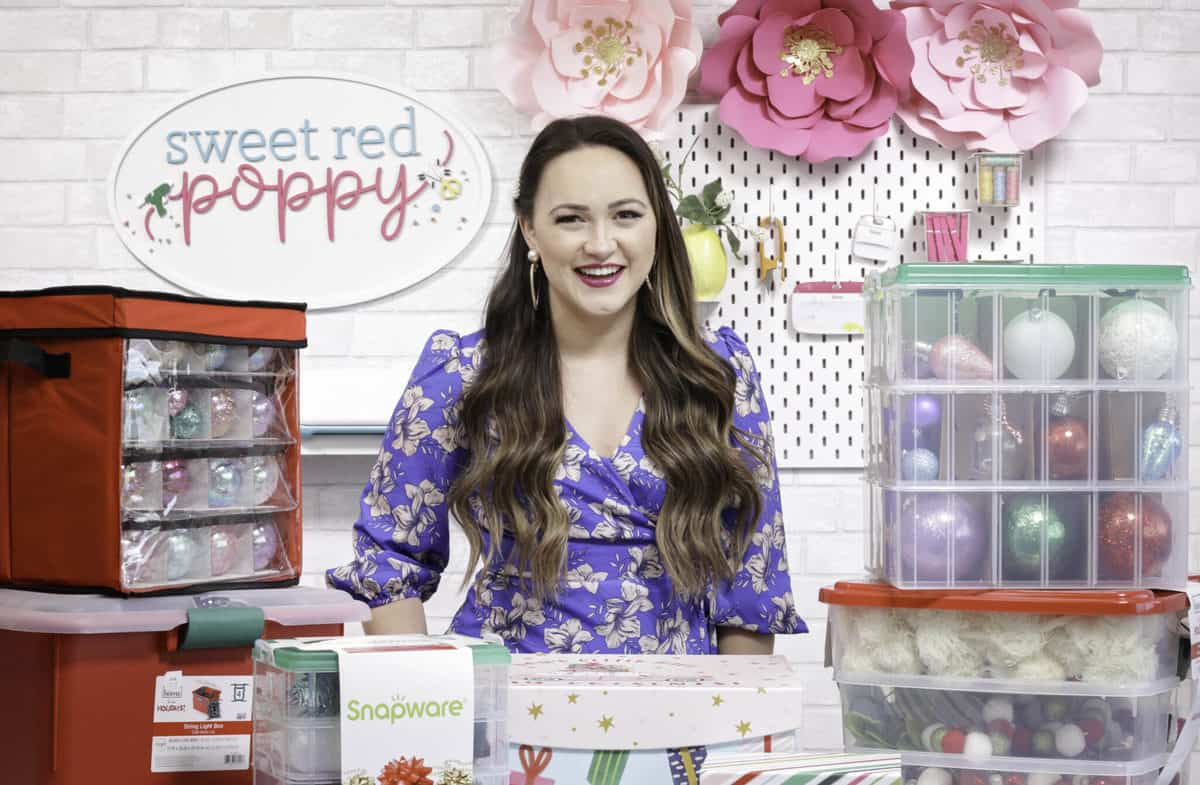 In addition to the storage items I showed you, JOANN also has a great variety of Christmas tree bags that are perfect for safely storing your Christmas tree while it's not in use. They even have Christmas Wreath Storage bags to protect your wreaths from getting crushed during storage.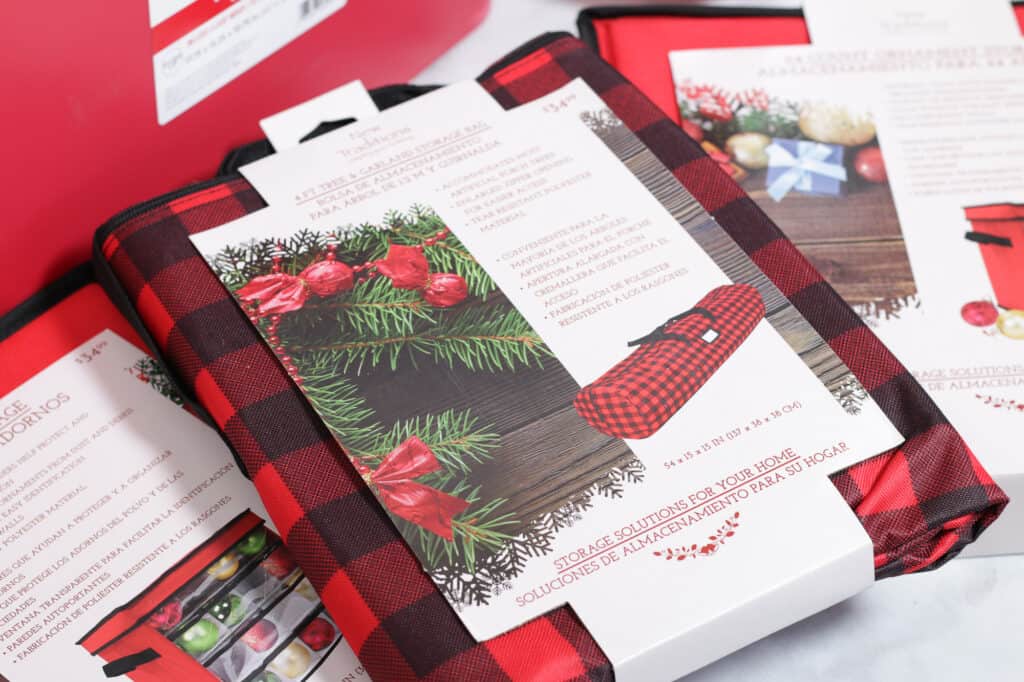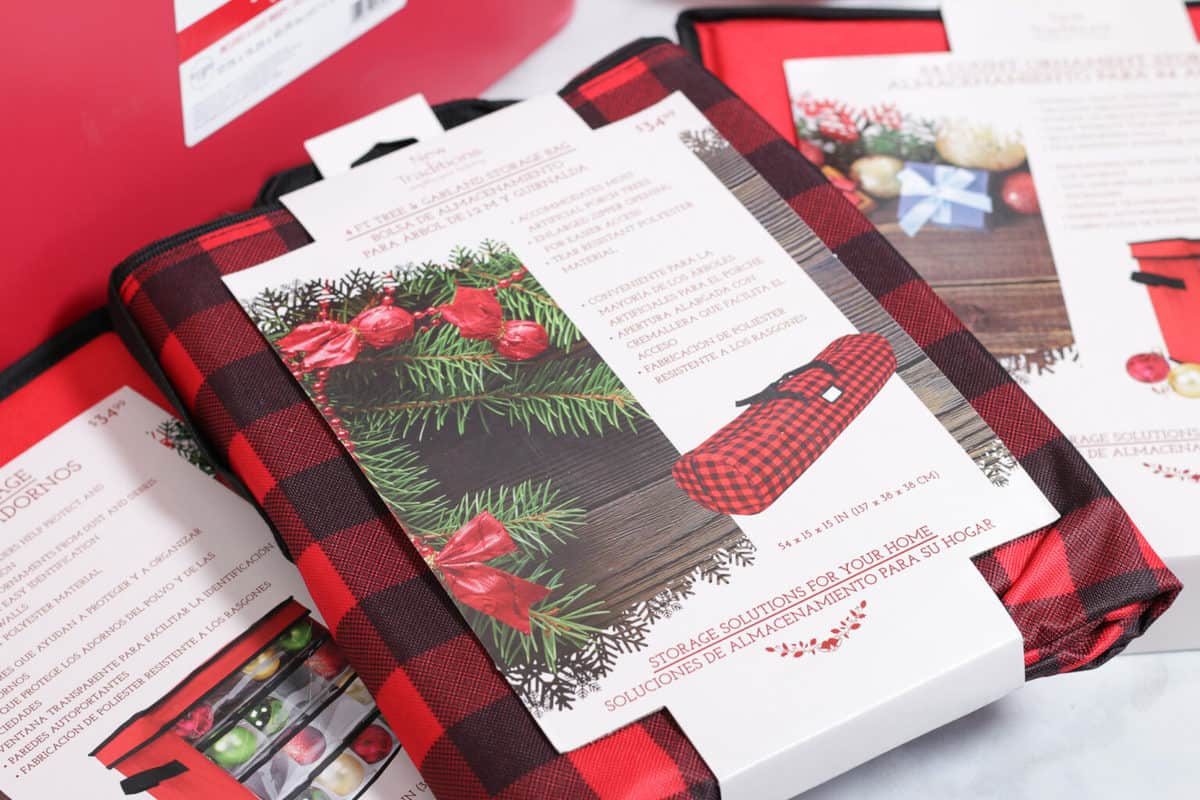 If you were left with a big mess of wrapping paper, tape, gift bags, and ribbons from Christmas present wrapping be sure to grab one of the holiday gift wrapping paper organizers. It holds a ton of supplies and it can be put on a hanger in a closet making it easily accessible for storage!
Whether you're looking to store your holiday decorations or organize your craft room, JOANN has so many organization solutions to make your life a little easier.
Head to your local JOANN and get these products while they are still in stock for a limited time only or order them online at JOANN.com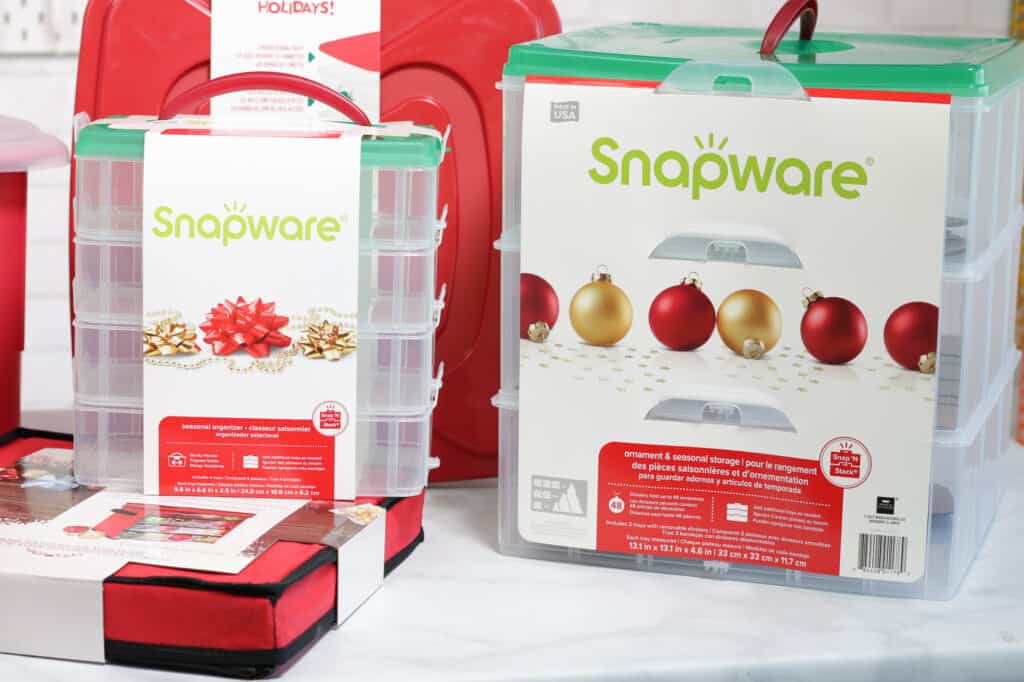 Do you have any Christmas organization tips or tricks? I'd love to hear them! Be sure to share them in the comments below!
You can find all of the organization supplies in this post at your local JOANN or at JOANN.com.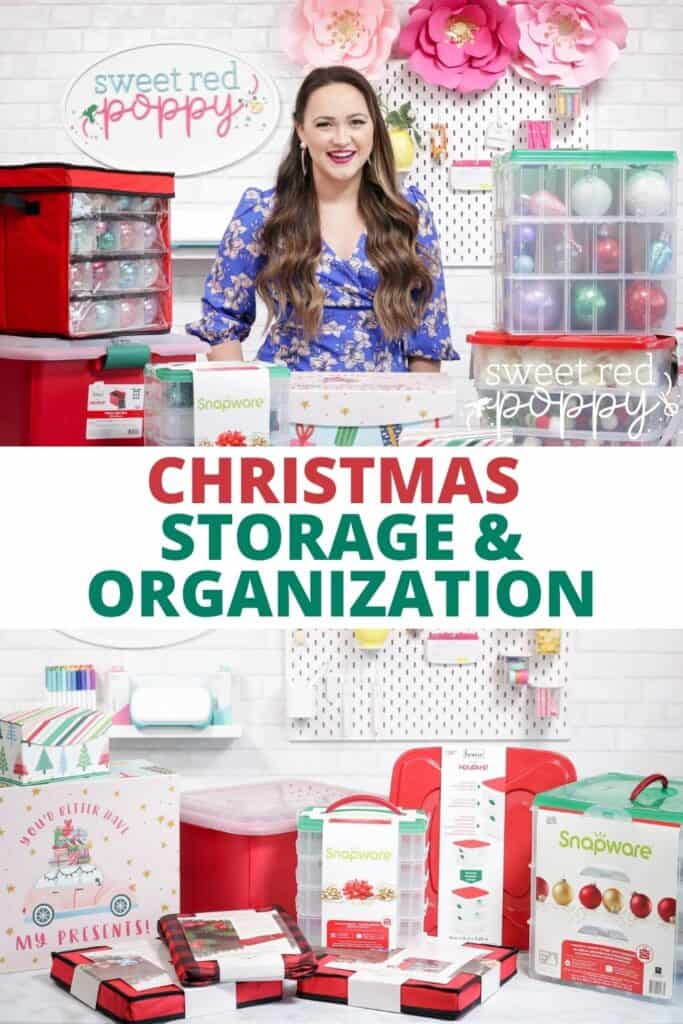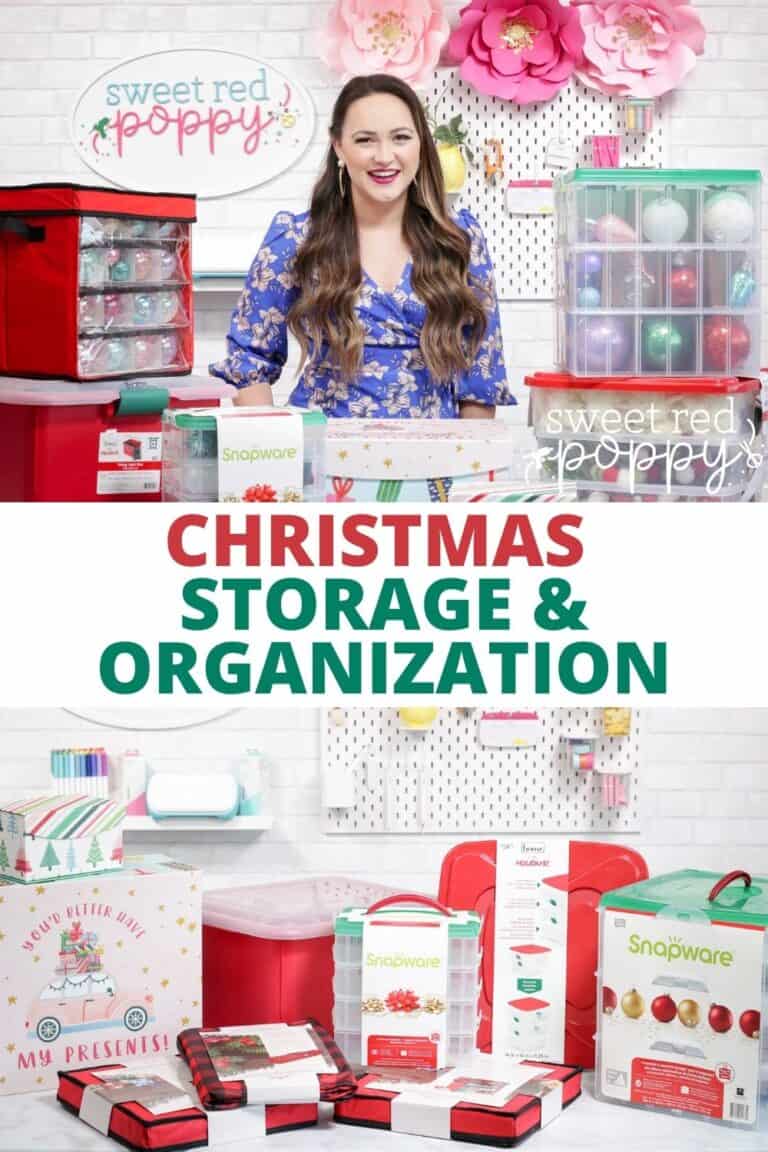 Don't want to forget about these Christmas organization solutions? Save this for later! Click here to save this on Pinterest.
What Joann Christmas storage and organization products do you love? Let me know in a comment below!