How To Sew a Knit Skirt | Free Skirt Sewing Pattern
My daughter has been begging me for some mommy and me skirts for summer and since I know I only have a few more years until she realizes that matching your mom is totally "uncool" I jumped at the opportunity!
One of the things I get asked the most for is my favorite tips for sewing with knit fabric! I know it can be so intimidating to beginners so I'm going to share a few to help take out the guesswork of how to sew a knit skirt!
Read THIS post for even more tips on sewing with knit fabric.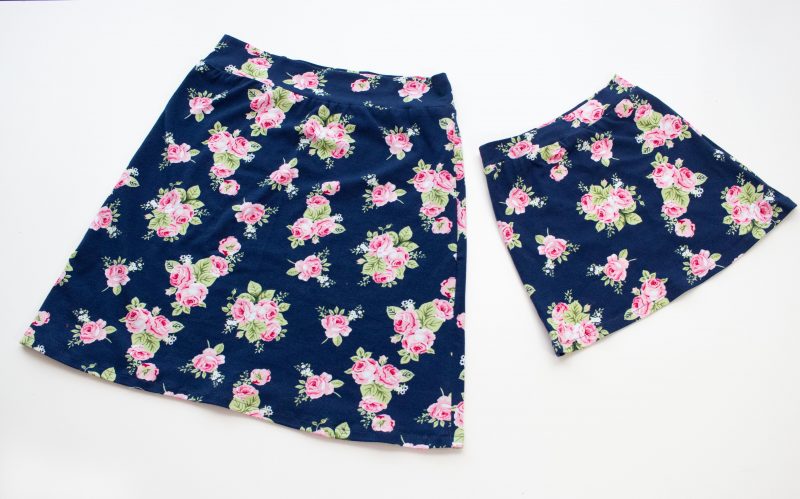 First off, I always, always keep a roll of Thermowed Heat N Bond Soft Stretch on hand. There are two different weights of this hem tape. For drapey lightweight fabrics I use the Lite version and for stable knits, I use the Ultra version.
Mama Chloe Skirt & Girls Chloe Skirt Get the code to make the patterns free here.
This floral knit fabric is from Riley Blake Designs fabric line Love Story designed by Webster's Pages. It's such a sweet print and I'm a total sucker for anything navy blue. I knew when I saw it that it would be perfect for this project!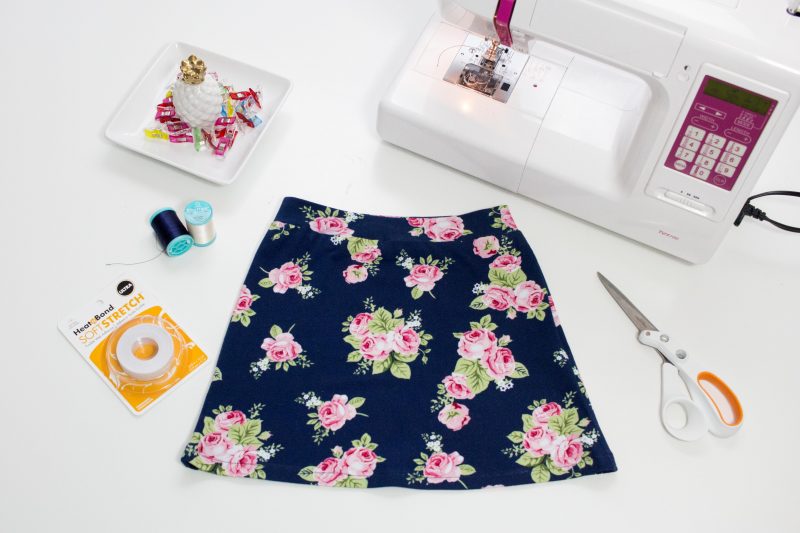 Supplies
1-2 yards of Riley Blake Floral Knit Fabric
Heat N Bond Soft Stretch Ultra
Eloflex Thread
Scissors
Pins or Clips
Sewing Machine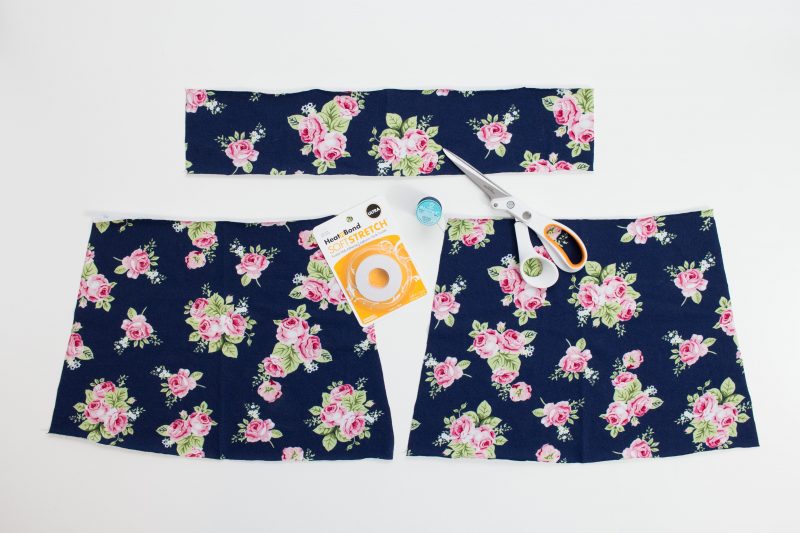 How To Sew a Skirt
Print out the PDF Patterns and tape them together. Take your measurements and cut out the correct size accordingly.
You should have a skirt front, skirt back and a waistband.
Lay the skirt pieces on top of each other with right sides together. Sew down each side with a 1/2 inch seam allowance.
One of my favorite tricks for sewing with knit fabric is to use Coats Eloflex thread. It is specifically designed for knit fabrics so that it's able to stretch to accommodate daily movement.
If you've ever sewed knit fabric and ended up popping a seam after you wore it you'll understand why this thread is so helpful!
Fold the waistband in half with right sides together and sew the short ends together using a 1/2 inch seam allowance.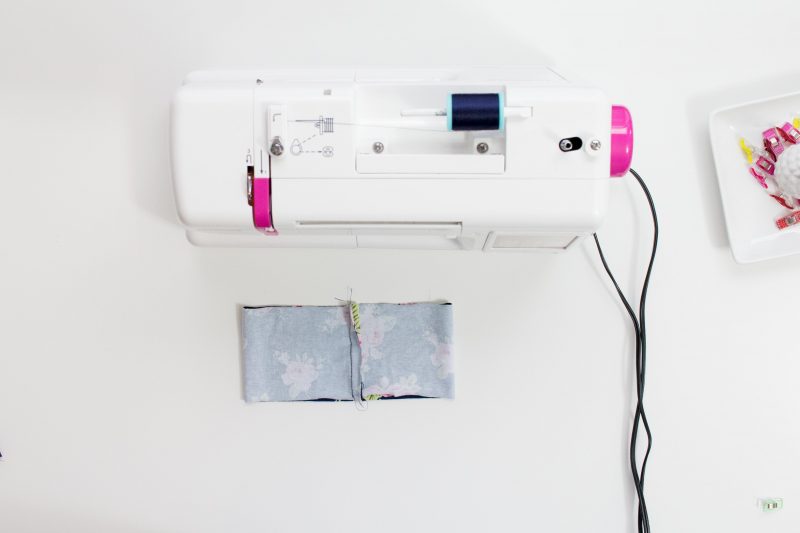 Quarter the waistband into four sections and do the same with the skirt. (View the video at the bottom of the post for a more thorough look)
Iron the seam allowance facing downwards towards the hem of the skirt.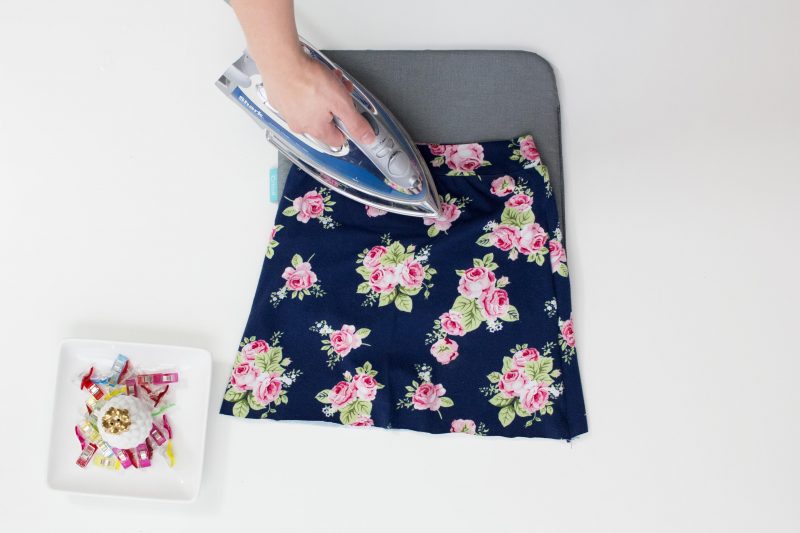 Now, we're going to use Heat N Bond Soft Stretch Ultra to get a perfect hem!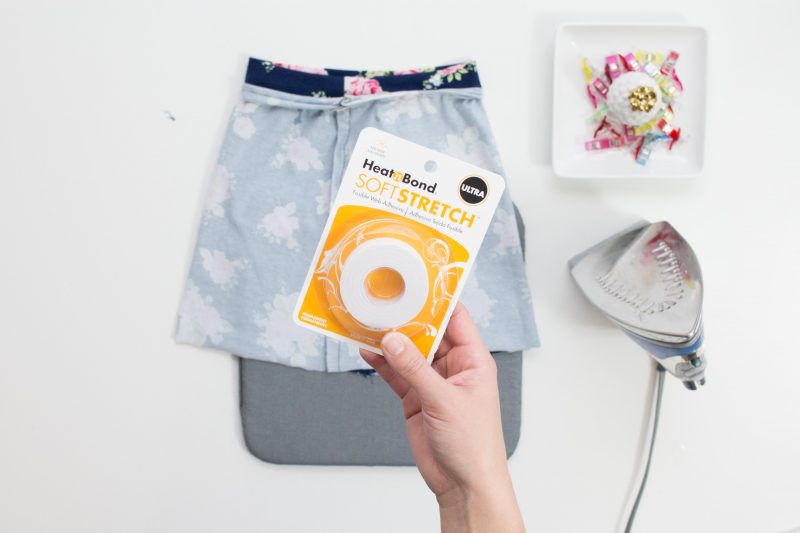 Turn the skirt inside out and apply the tape to the bottom of the hem. Iron the tape along the entire hem and let it cool completely.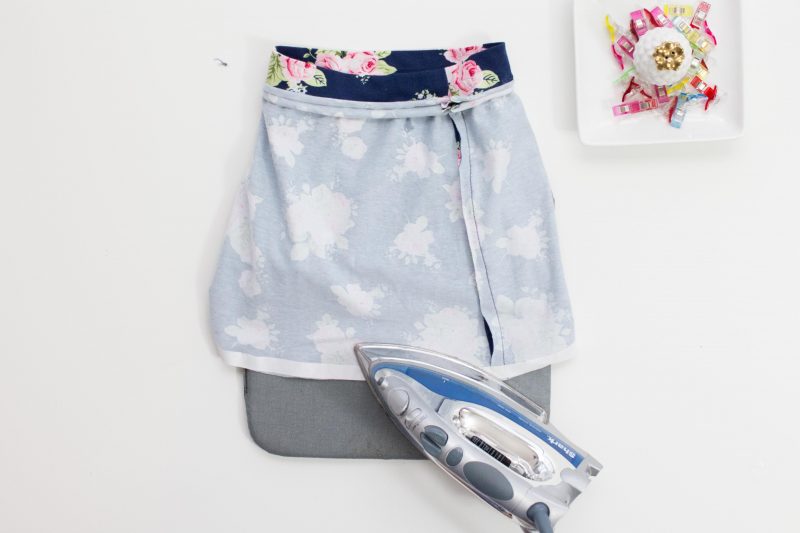 Gently pull the paper liner away from the skirt. Fold the hem upwards and press with a hot iron.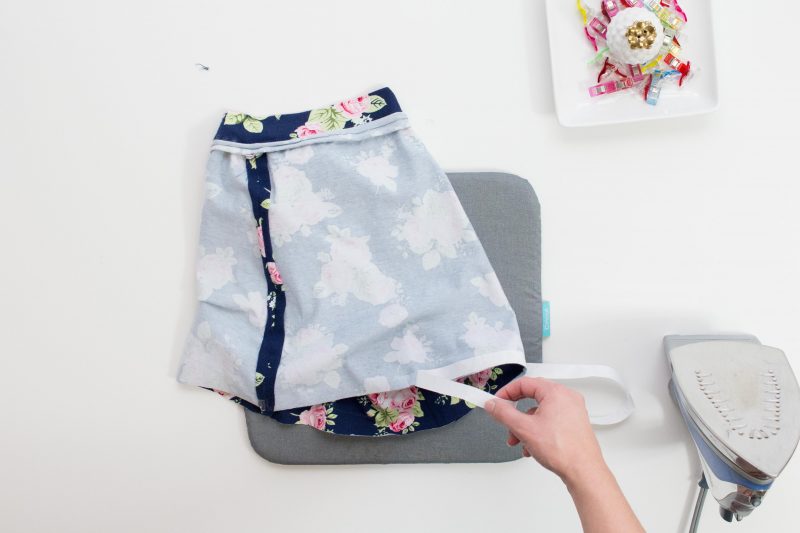 The hem tape will allow the hem to stretch without getting stretched out and will also stabilize it while you are sewing.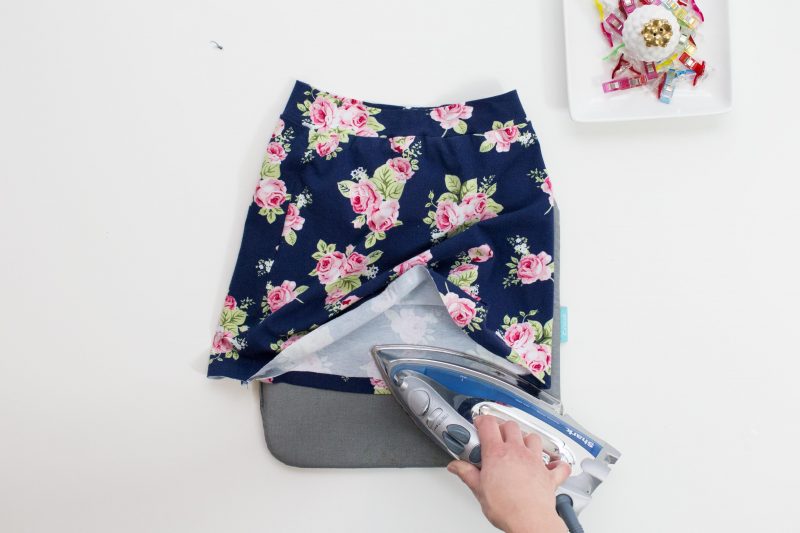 Use the Eloflex thread to hem the skirt. Now your hem will be able to stretch while still maintaining its shape.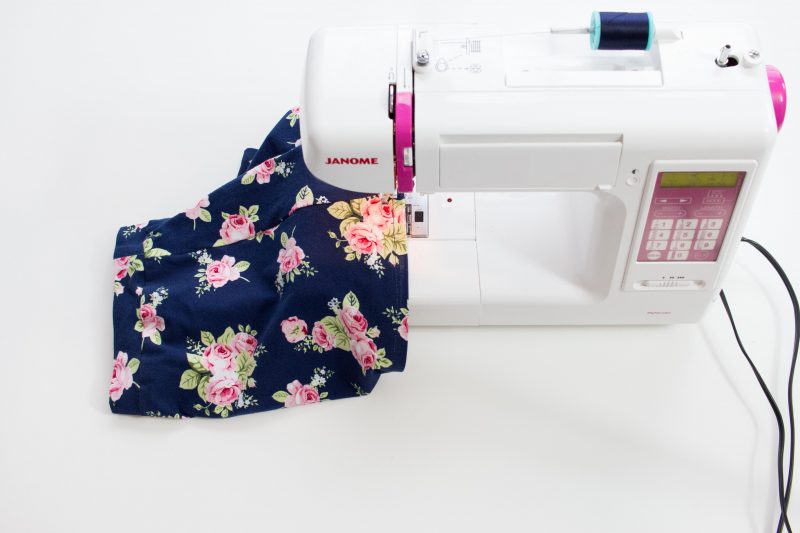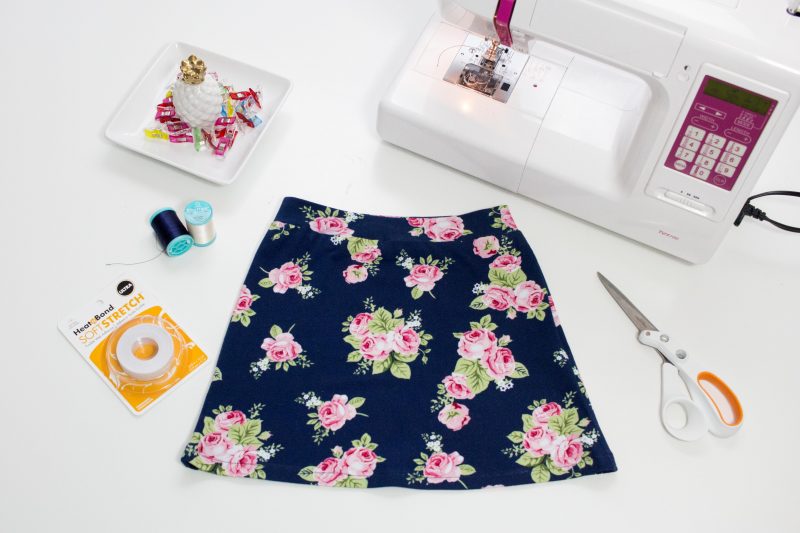 I hope you enjoy making these Mommy and Me skirts! My daughter and I love wearing ours!
Watch a video of the step-by-step process!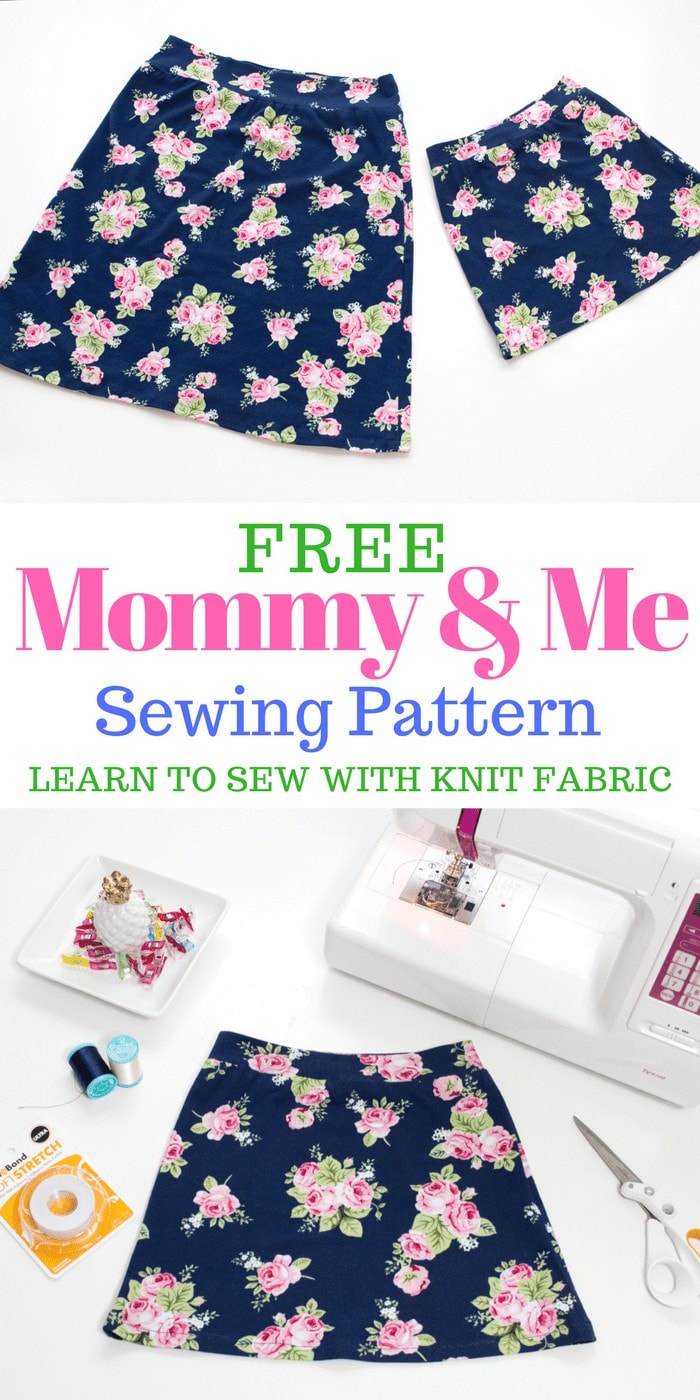 SaveSave