How to Use Cricut Patterned Iron On and EasyPress
Learn how to use Cricut Patterned Iron On with an EasyPress to get perfect results!
This is a sponsored conversation written by me on behalf of Cricut. The opinions and text are all mine.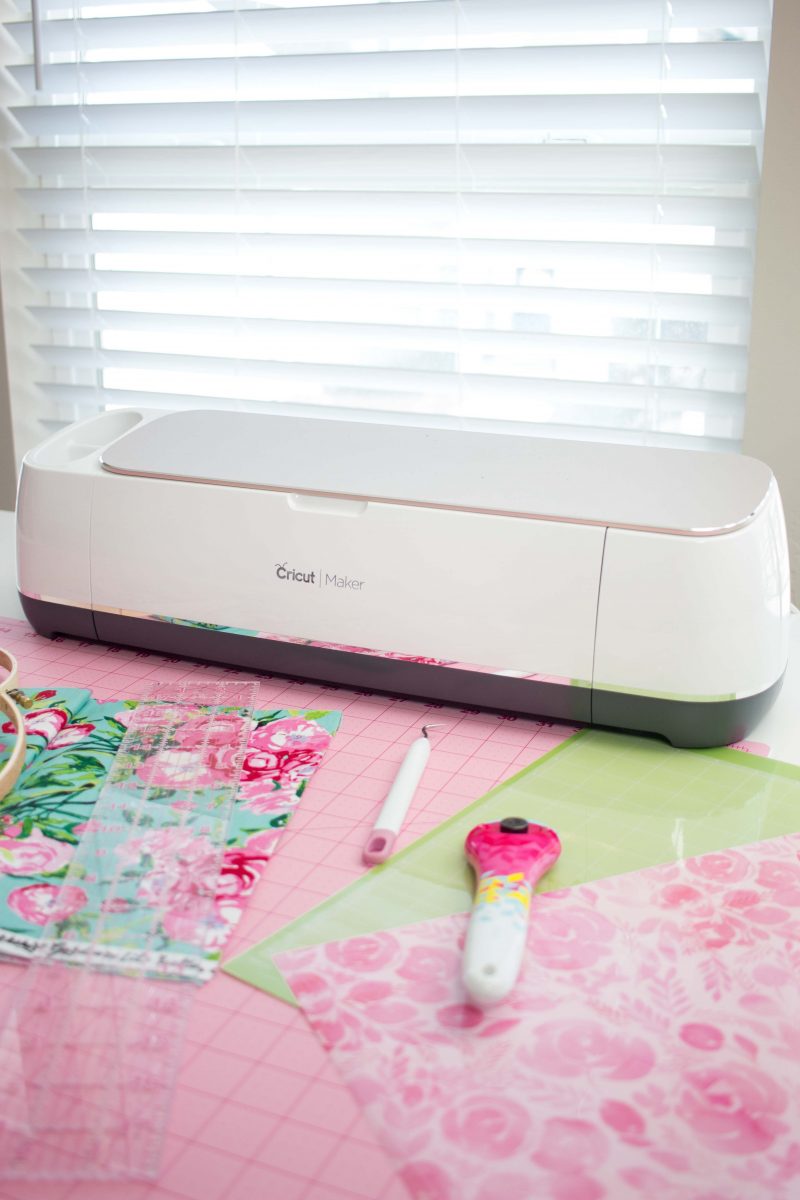 Spring has finally sprung and I'm so excited to be decorating for my favorite season! It seemed only fitting to make some fun embroidery hoop art to celebrate the arrival of spring!
Have you seen all of the gorgeous
Patterned Iron On
™ that Cricut just released? I fell in love with this
Sunset Blossom
Iron-On and knew it would pair perfectly with this fabric from Riley Blake I have been wanting to use.
Patterned Iron On™ is a game changer for me! It's perfect for decorating everything from onesies to tote bags. You can even mix and match the different prints to create a one of a kind look!
Currently, there are 9 different sampler packs available on Cricut's Website. Each pack comes with 3 12"-17" sheets which is the perfect amount to try each pattern out and decide on a favorite print!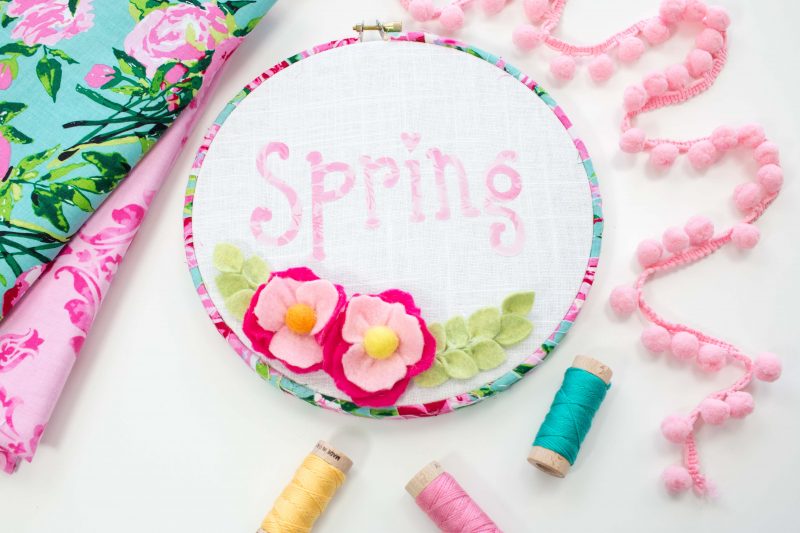 If you haven't read all about the brand new Maker cutting machine from Cricut be sure to view this post! The Maker is truly a game-changer!
Supplies
Embroidery Hoop
3 Shades of Felt
1/3 Yard White Fabric
2 Felt Balls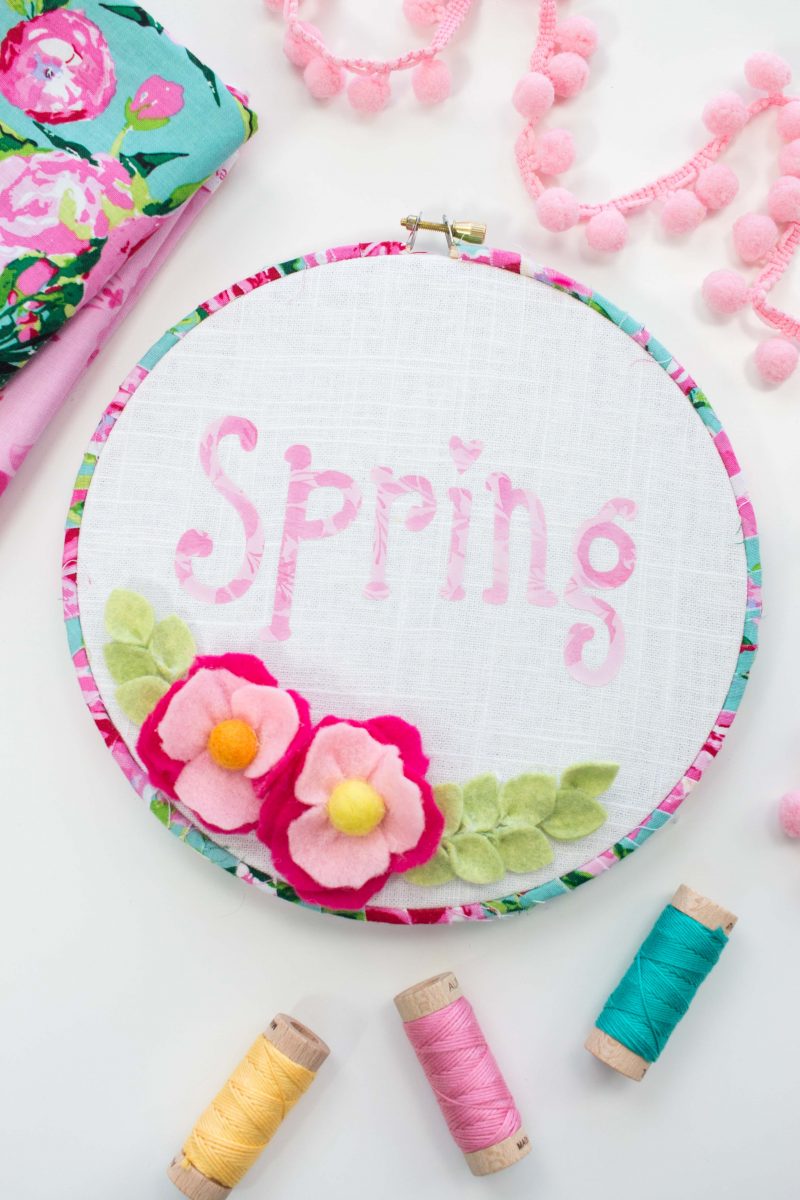 DESIGN SPACE
Step 1. Open Design Space using this link.
Step 2. Resize image if you would like it larger or smaller than the example.
Step 3. Click "Make It."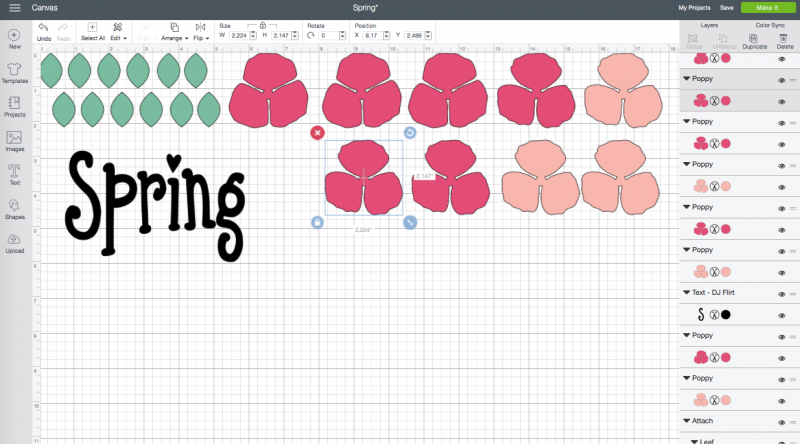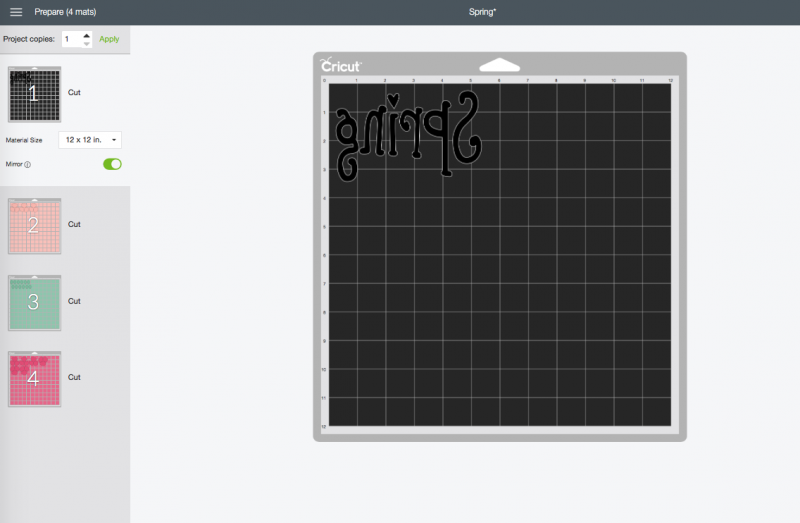 CUT PROJECT
Step 1. Prepare Patterned Iron On™. Unroll and cut a piece larger than the design you will be cutting.
Step 2. Place the Iron On with the pretty side down, facing the mat.
Step 3. Select Iron On on the screen if using a Maker.
Step 4. It's very important to click "Mirror Image" for all Iron On projects! Otherwise, the words will be cut out backward.
Step 5. Load the mat and click the flashing Cricut button.
Step 6. Remove the mat from the cutting machine once it finishes cutting the design.
Step 7. Load the felt onto a mat and repeat this process until all three colors have been cut.
Isn't that Floral Iron-On just gorgeous?!?
CUT FABRIC
Step 1. Cut a piece of fabric 3/4ths of an inch wide.
Step 2. Wrap the piece of fabric around the embroidery hoop that has the screw on the top.
Step 3. Once you've reached the opposite side glue the fabric in place.
Step 4. Cut out a square piece of white fabric 13 inches by 13 inches.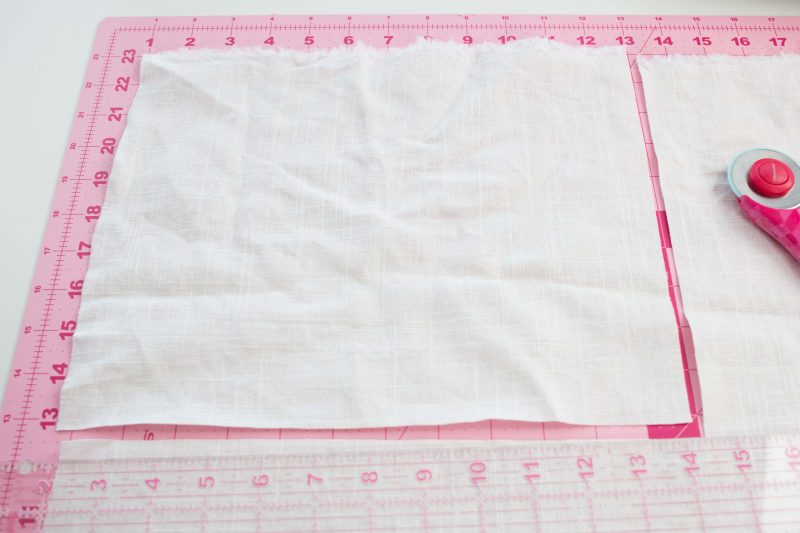 IRON-ON
Step 1. Carefully weed the design and remove the extra Iron On.
Step 2. Prepare the fabric by ironing with the EasyPress to remove any wrinkles and preheating the area that the Iron On will be applied to for 5-10 seconds.
Step 3. Position weeded image on the fabric square with the Iron On against the fabric.
Step 4. Set the EasyPress to 340 F and apply for 50 seconds to the front of the fabric and 15 seconds to the back.
I find my EasyPress and EasyPress mat make the application of Iron-On perfect!
Step 5. Allow fabric and Iron On to cool completely and carefully peel away the clear lining.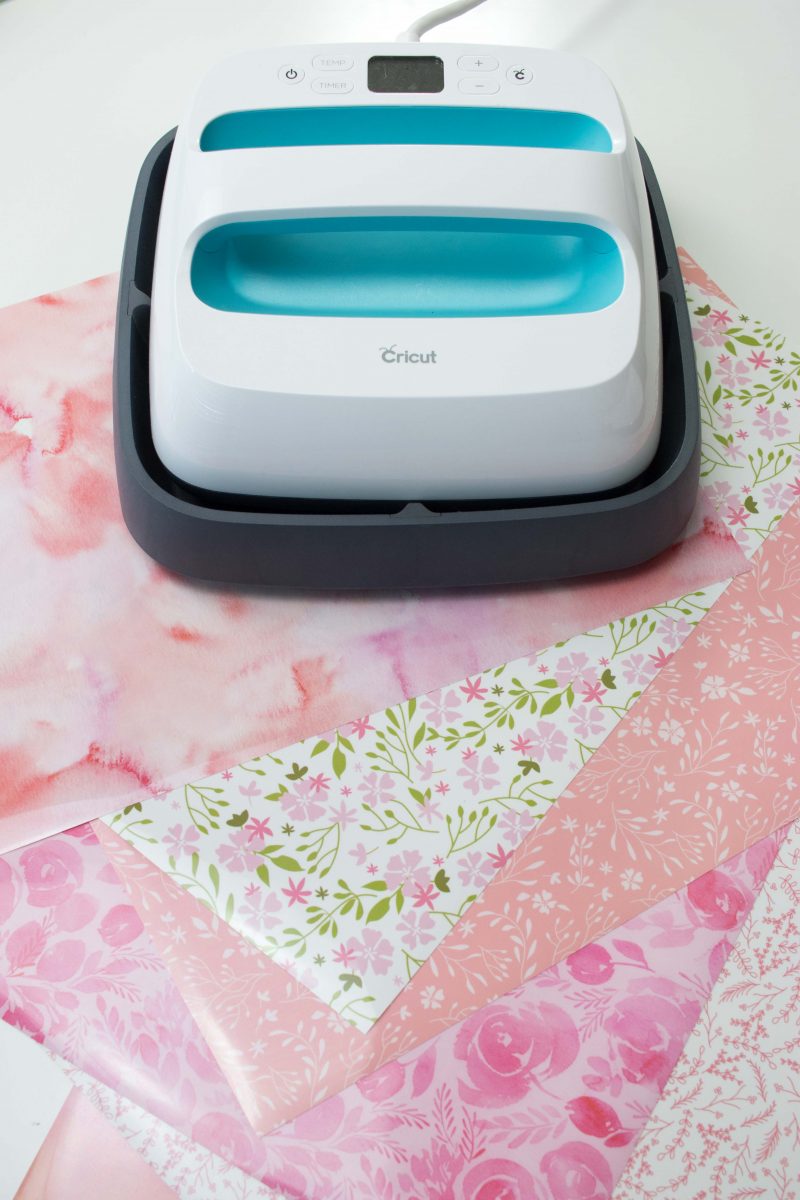 Here's a peek at a few of the new Iron-On sheets I got from Cricut. Aren't they all so pretty? You can find them here.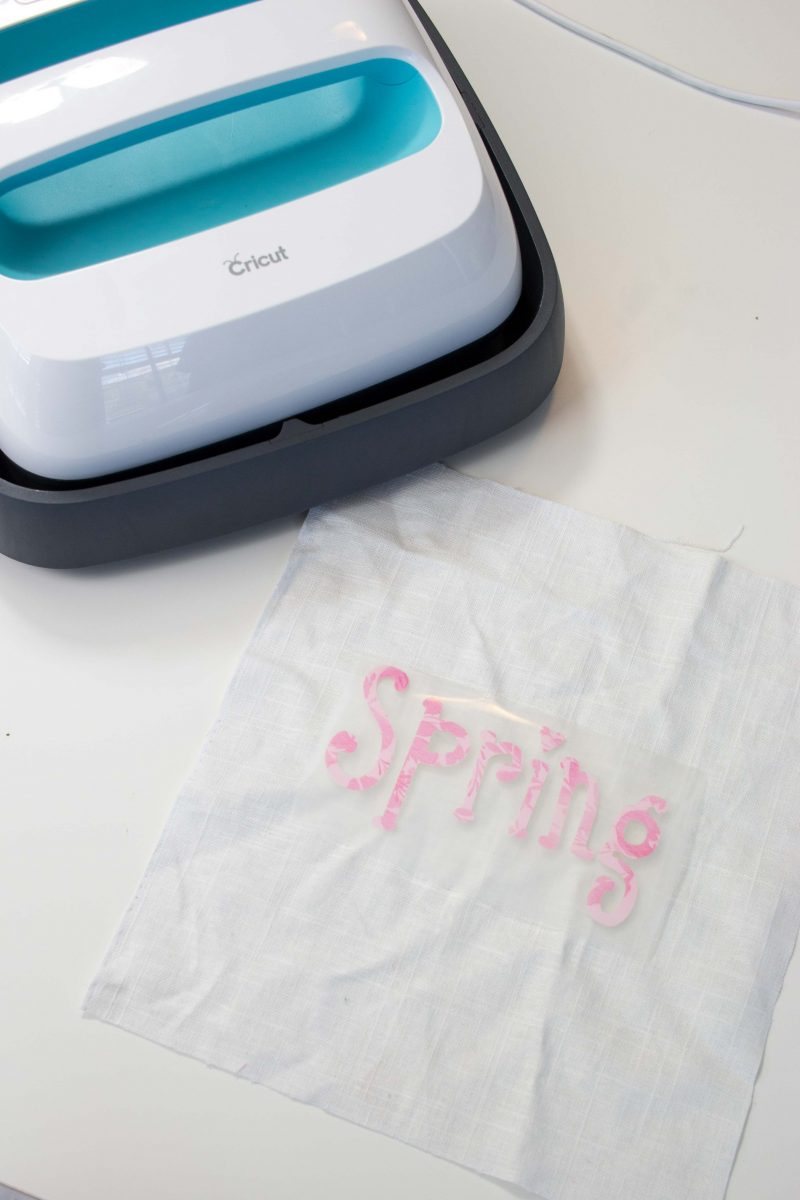 I was so excited that the brand new EasyPress mat arrived just in time for my project. This mat allows you to press your design wherever you are and it directs the heat to your Iron On designs while eliminating moisture.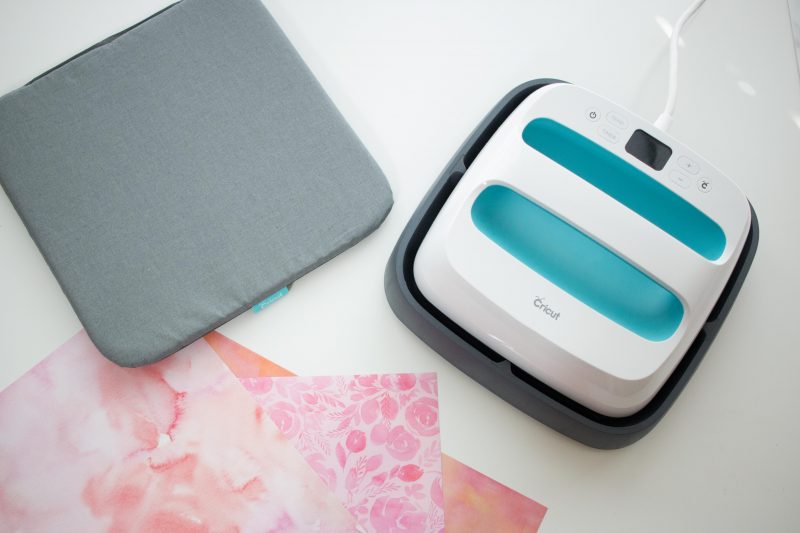 Cricut EasyPress
In case you are wondering what that blue and white thing is, it's the
Cricut EasyPress
.
I know you're probably thinking it can't get much better than this, but just wait!!! Cricut also released the
EasyPress
which is the answer to every iron-on diva's dreams!
It comes with a quick reference chart which tells you exactly how much time your iron-on project needs to be pressed for and at what temperature, which removes all of the guesswork!
I can't wait to use this easy press on quilting blocks and even on sewing projects! It features a square plate which heats evenly throughout the entire plate, unlike an iron which can have hot or cold spots that can lead to your iron-on burning or not adhering completely. It also has a comfortable grip that allows you to firmly press down without worry of burning your hands. I don't even want to admit how many times I've burned my hands on my current iron.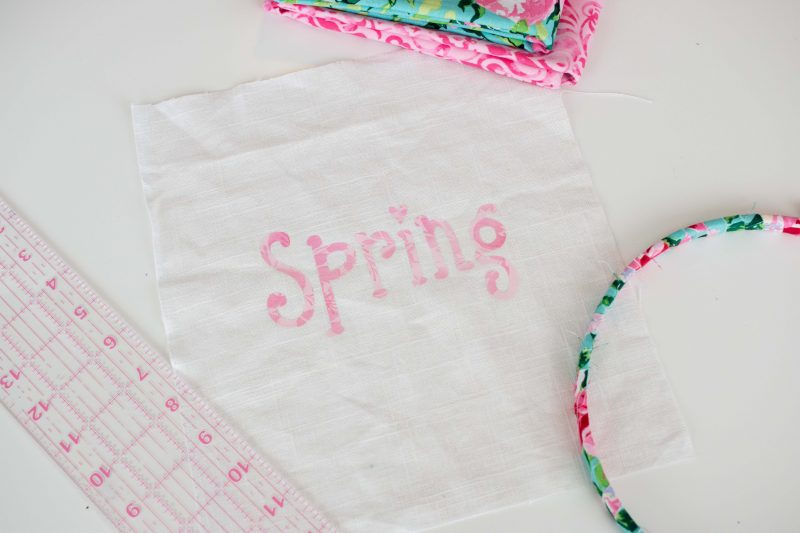 FELT FLOWERS
Step 1. Load Cricut mats with felt and cut all three colors out.
Step 2. With a hot glue gun place a small dot of glue on the innermost part of the petals and squeeze the petal together to give it a bit of volume.
Step 3. Repeat this with the leaves as well.
Step 4. Layer the flowers and hot glue them together.
Step 5. Hot glue the flowers and leaves to the embroidery hoop.
Step 6. Trim the white fabric and glue it to the hoop.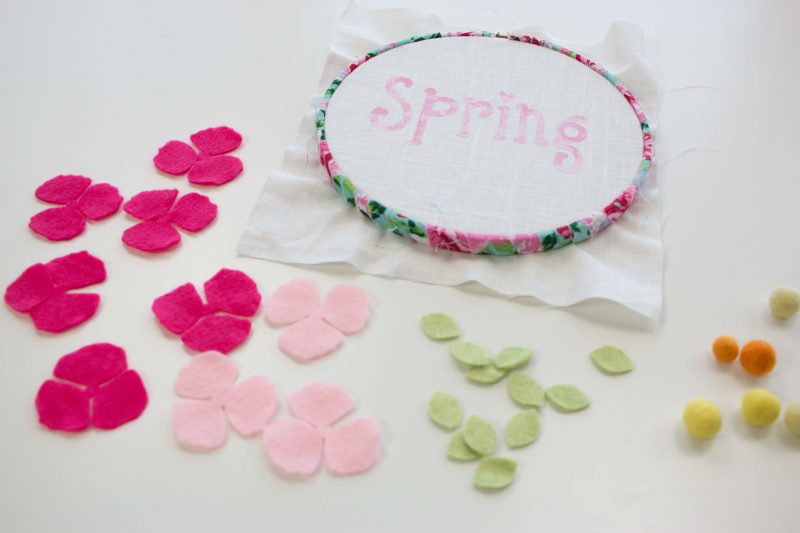 Now I need to make a few more of these fun embroidery hoops to decorate my house with!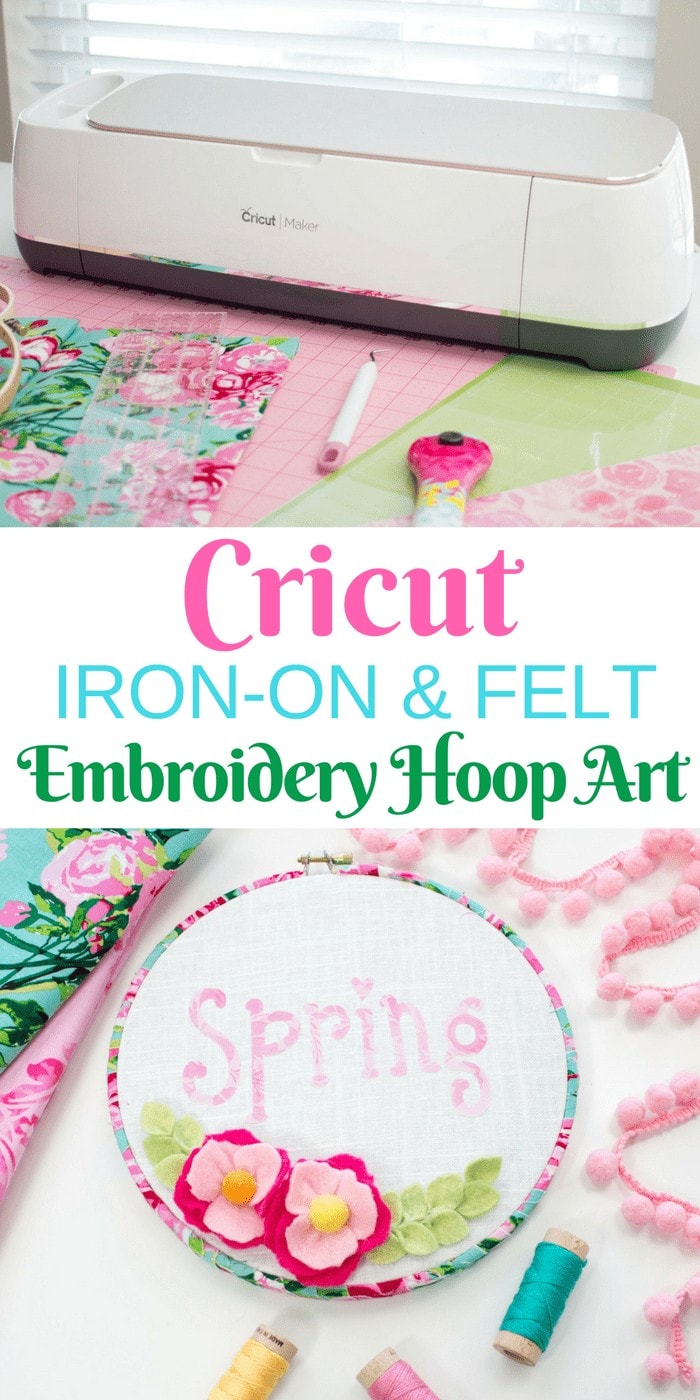 This is a sponsored conversation written by me on behalf of Cricut. The opinions and text are all mine.