Cricut® Iron-On Designs™
With Cricut Iron-On Designs you can create professional looking apparel in just minutes! These pre-made designs are perfect for personalizing gifts, and quickly creating one of a kind items! I'm pretty excited about these designs because I'm always in need of a quick and easy last-minute gift!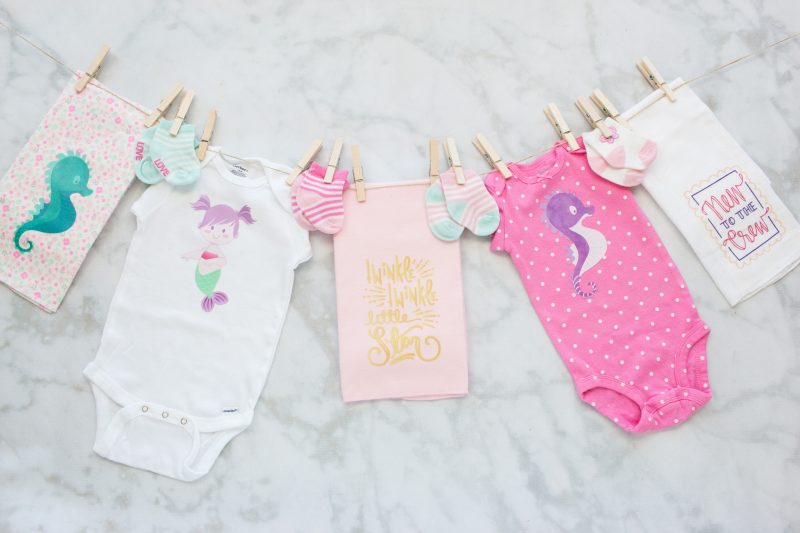 Would you believe I didn't even have to get my Cricut machine out to make any of these? I whipped up all of these adorable onesies, blankets and burp cloths in under an hour for an upcoming baby shower!
How fun would it be to plan a baby shower and have all the supplies ready for guests to make adorable baby onesies, burp cloths and blankets with these Iron-On Designs?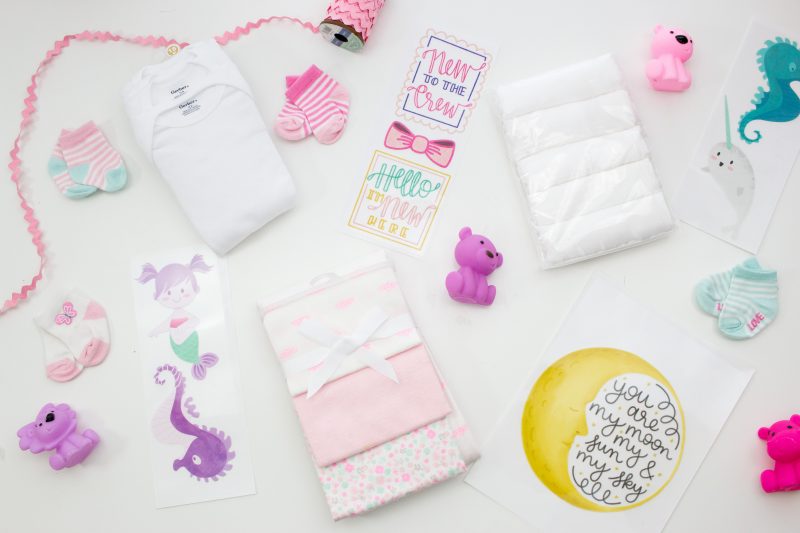 My Cricut EasyPress made this project seamless and I was amazed by just how quickly I was able to get these Cricut Iron-On Designs to fully adhere! It was ready in less than 2 minutes!
Are you ready to make some adorable onesies?
First, set the EasyPress to 340 degrees Fahrenheit. Preheat the onesies 15 seconds. Warming the surface before applying the Iron-On will ensure the Iron-On design adheres fully.
Center the Iron-On Design onto the onesie and heat with Easy Press for 30-40 seconds.
If the design is larger than the EasyPress make sure to evenly heat each part of the design.
*If you are using a standard iron instead of an EasyPress be sure to refer to the directions on the packaging.
Flip the onesie over and heat from the back for 15 seconds.
Allow the onesie to cool completely before removing the lining.
Gently pull away the lining from the design. If it doesn't come off easily, extra heat may be required!
Wasn't that easy?!? I'll definitely be keeping a variety of these on hand for different occasions.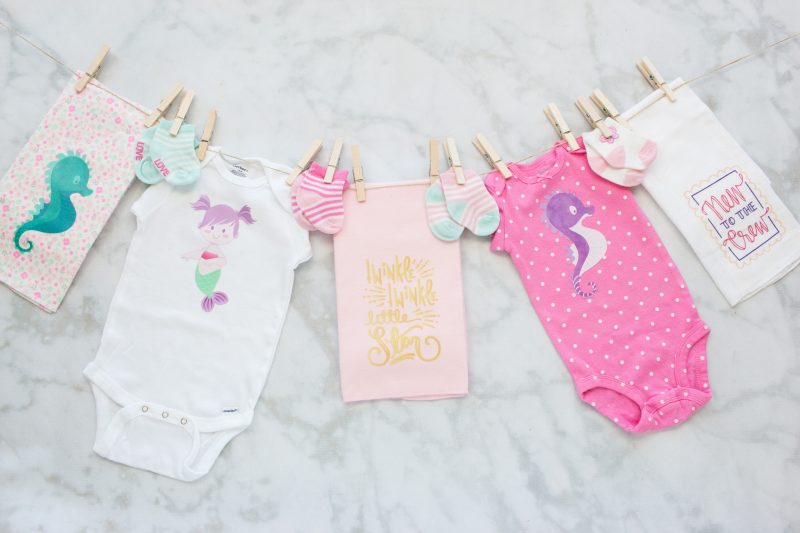 If you use Iron-On regularly then an EasyPress is a great investment! The very first time I used Iron-On I didn't realize just how important having a high, stable amount of heat was. It took me over 30 minutes to get my daughter's name to adhere to her school bag. I was using an old iron that couldn't consistently hold its heat at a high level.
I was amazed when I used the EasyPress for the first time and my Iron-On design fully adhered in less than a minute! The EasyPrress is lightweight, can be easily taken anywhere and doesn't require a lot of space. The temperature is adjustable up to 350℉ and it even has a built-in timer for perfect results. It basically takes out all of the guesswork! The large 9"x9" base allows you to quickly heat large designs with even heat. Oh, and did I mention is works for sewing projects too? Yep! I can press fabric in half the time and it works so well on quilt blocks too!
Cricut just released the
EasyPress™ Mat which pairs perfectly with the EasyPress. It features multiple layers which wick moisture away from the design and reflect the heat, providing a more stable heating temperature to ensure better results. It even has a protective barrier on the bottom which allows you to use the mat virtually anywhere! Pretty neat, right? No need to haul out the clunky ironing board!
I think what I'm most excited about it that I can use this on sewing projects as well. I just keep this mat right by my sewing machine for quick pressing in between seams.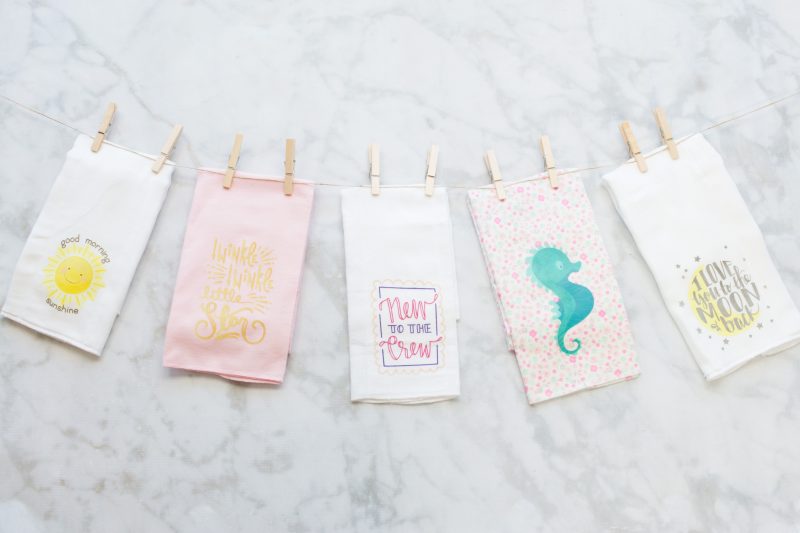 You can find all of these Iron-On Designs here.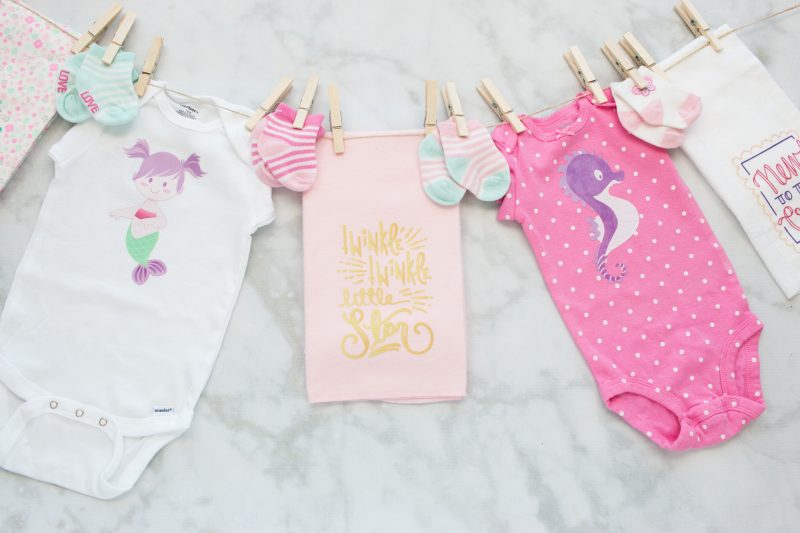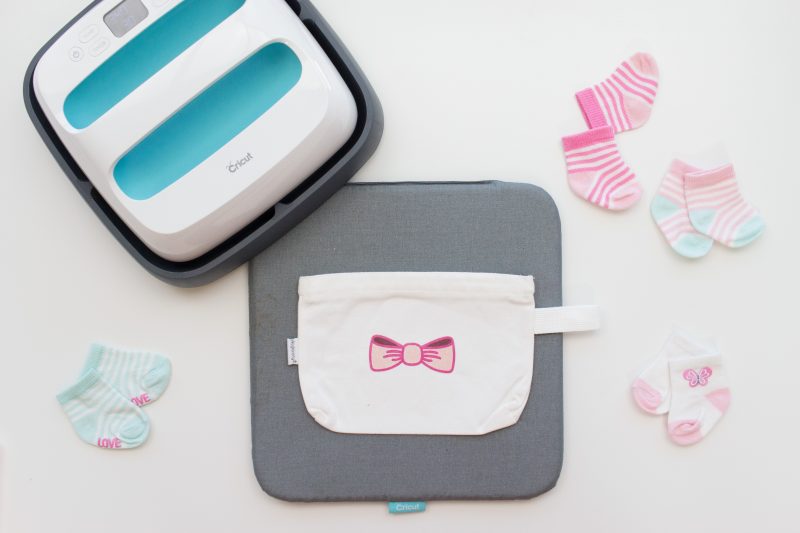 I can't wait to see what you all make with these neat designs, because the possibilities are endless! You could personalize anything from a tote bag to a kitchen towel.
You can even personalize them even further by pairing them with designs that you've cut with your Cricut machine.
What will you make with your Cricut Iron-On Designs?
Love Cricut projects? Be sure to check out all of my tutorials!
SaveSave
SaveSave
SaveSaveSaveSave
This is a sponsored conversation written by me on behalf of Cricut. The opinions and text are all mine.
SaveSave
SaveSave