Have you tried out UV resin yet? If you're still a little nervous to try it out, don't worry. In this step-by-step letter resin keychain tutorial, I'll walk you through everything you need to know to use Hildie & Jo UV Hard Resin and create one-of-a-kind projects.
A big thanks to JOANN for sponsoring this post. You can find all of the resin supplies in this post at your local JOANN store or at JOANN.com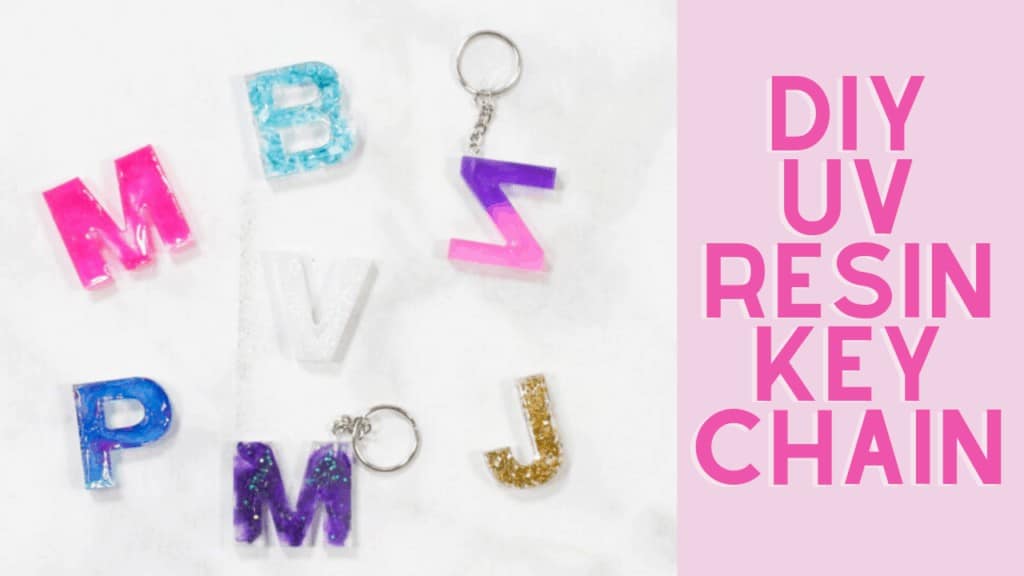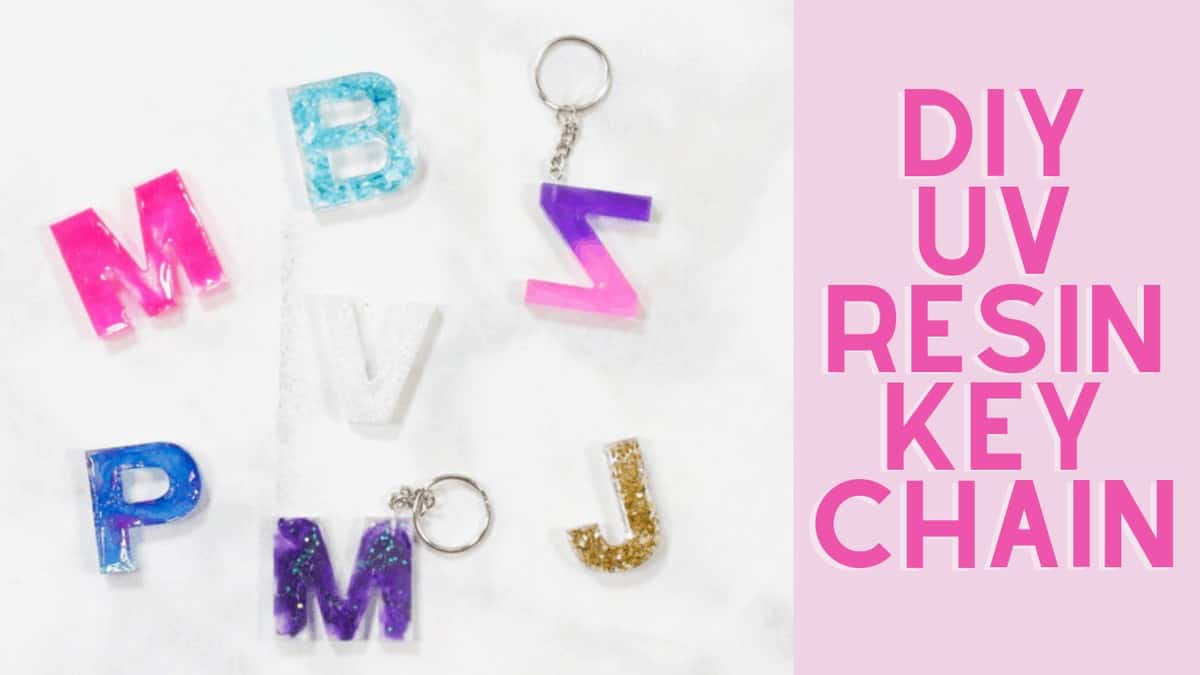 Resin Keychain Tutorial
What Is UV Resin? How Is It different From Epoxy Resin?
While UV resin belongs to the same family as epoxy resin, there are some big differences between the two. UV resin completely cures within minutes underneath a UV lamp (or the sun on a bright day). Plus, it is ready to go as is. Unlike epoxy resin, you don't have to mix UV resin. These are just a couple of reasons I love working with UV resin.
But, there are some drawbacks with UV resin. It can only be applied in thin layers are is more expensive than epoxy resin.
For more information on epoxy resin, check out my blog post HERE.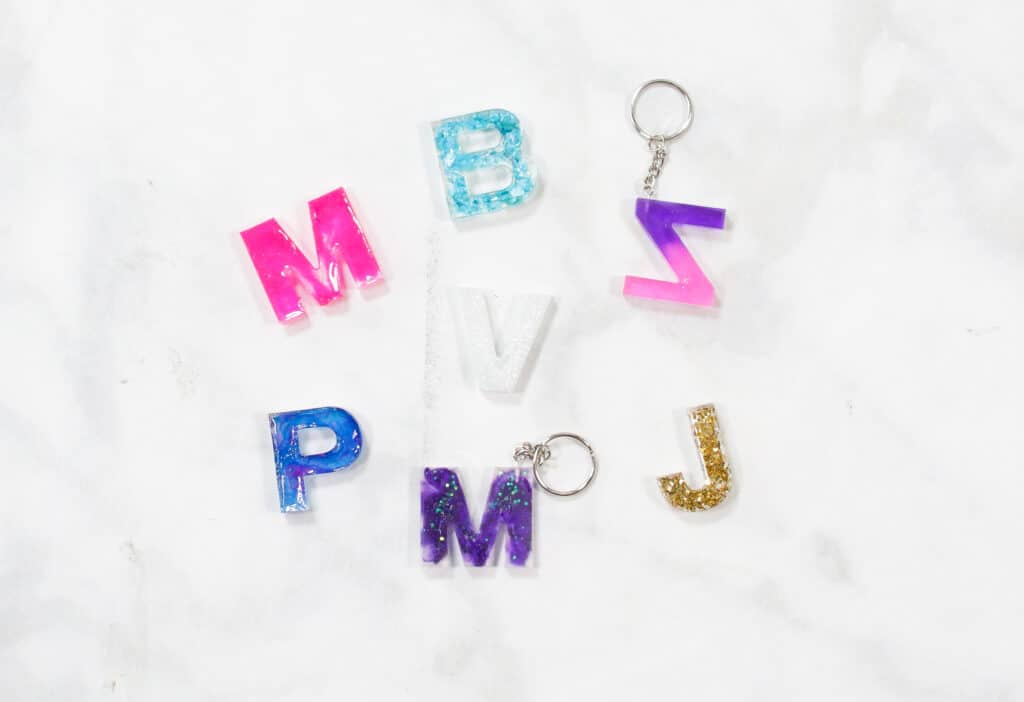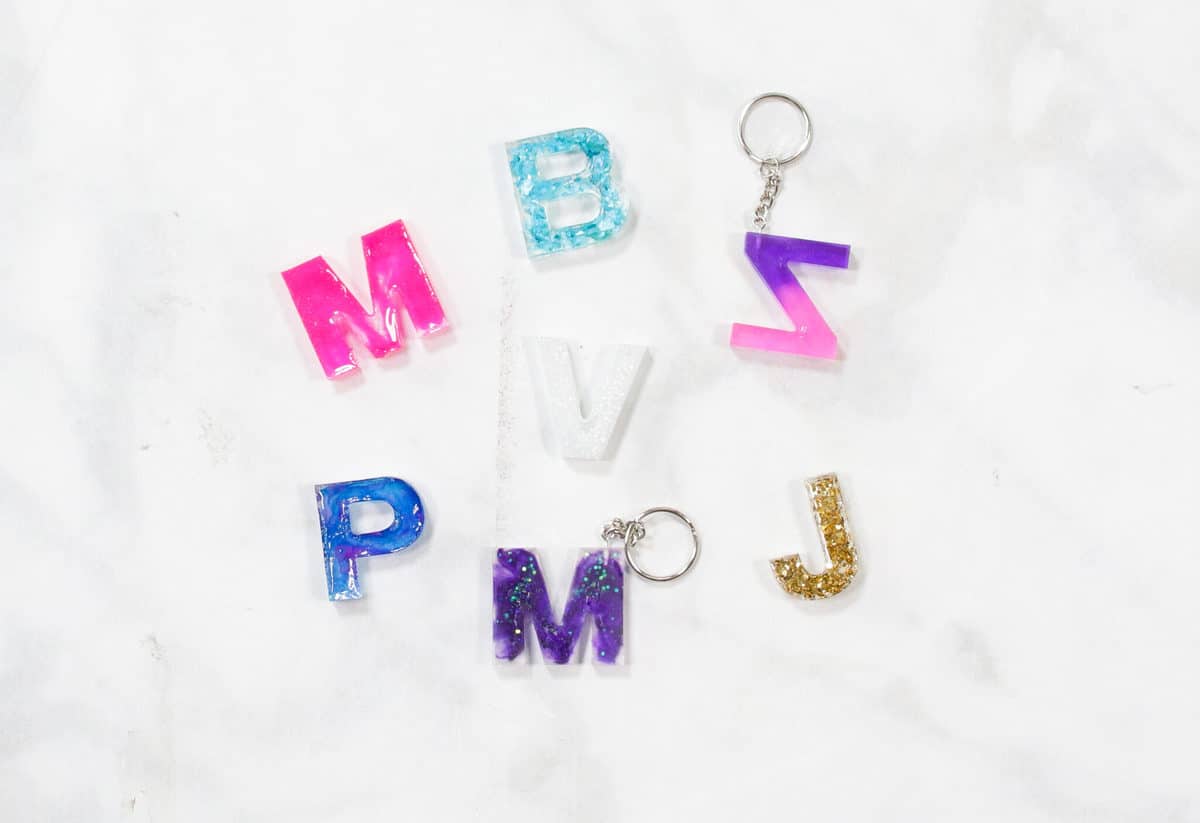 What Can I Use UV Resin For?
UV resin can be used for a variety of applications, though I typically use mine for making keychains and jewelry.
UV Resin Protective Clothing
Resin is a chemical, so it's important to take a couple of precautions before using it. When using UV resin, I recommend covering your work area with a silicon mat. In addition to that, you should wear a pair of gloves to protect your skin from coming in contact with the liquid resin.
Since resin has a strong smell, be sure to work with it in a well-ventilated area.
If your skin is sensitive, like mine, I'd recommend wearing gloves, long sleeves, and pants to prevent any accidental contact. In addition to that, I wear a respirator. If you can't find a respirator, a mask will work just fine!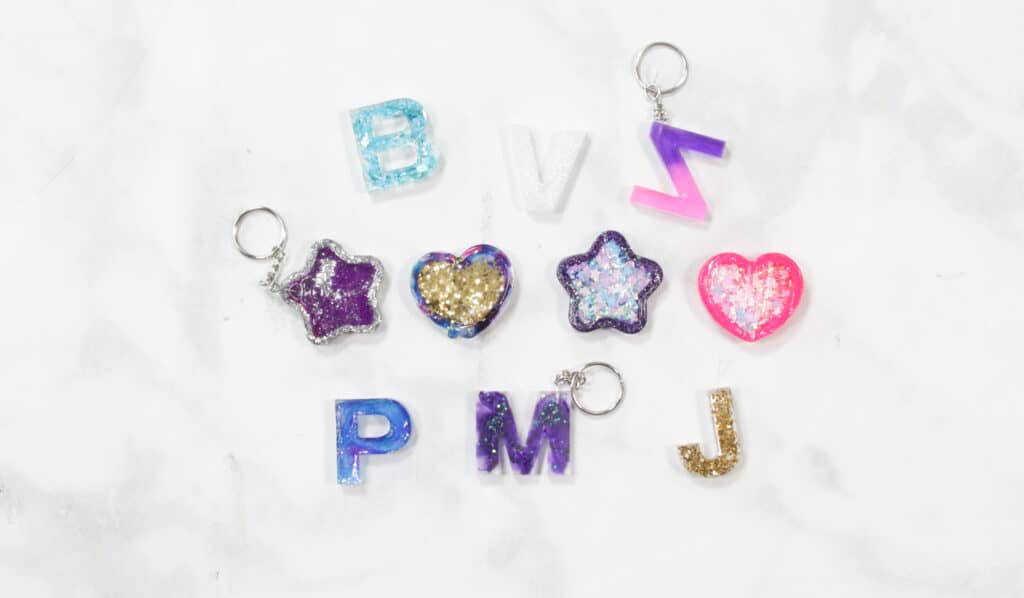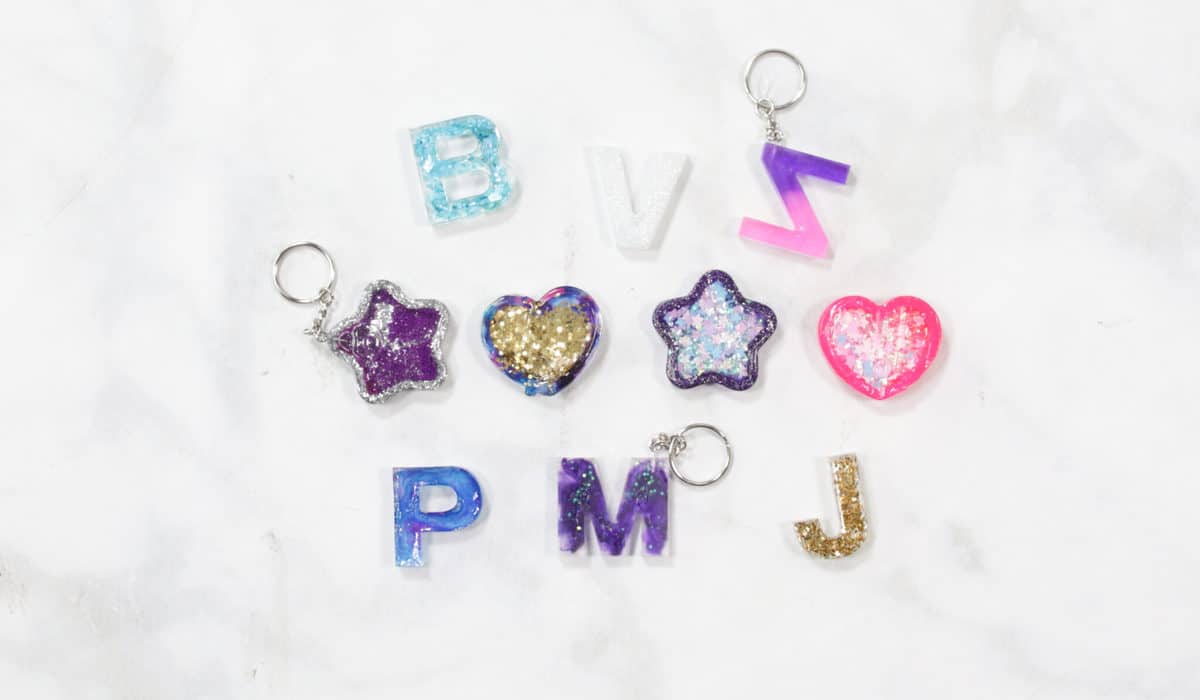 Preventing Bubbles in UV Resin
A common problem when working with resin is bubbles. You can minimize the bubbles in your project by stirring your resin slowly and popping any bubbles that you see.
How to Use Hildie & Jo UV Resin
Hildie & Jo Resin crafts have four easy steps: select mold, pour resin, customize, cure. Each item is labeled with a number to let you know exactly what it does.
00 Tools such as resin tape, silicone mat mixing sticks, etc.
01 Silcone molds and metal bezels
02 UV Hard Resin 50ml, 100ml, & 200ml
03 Embelishments, glitter, beads, & dyes
04 Light & Curing
How to Make a Custom Letter Keychain with UV Resin
For this project, you will need:
Gloves
A Well Ventilated Room
Keychain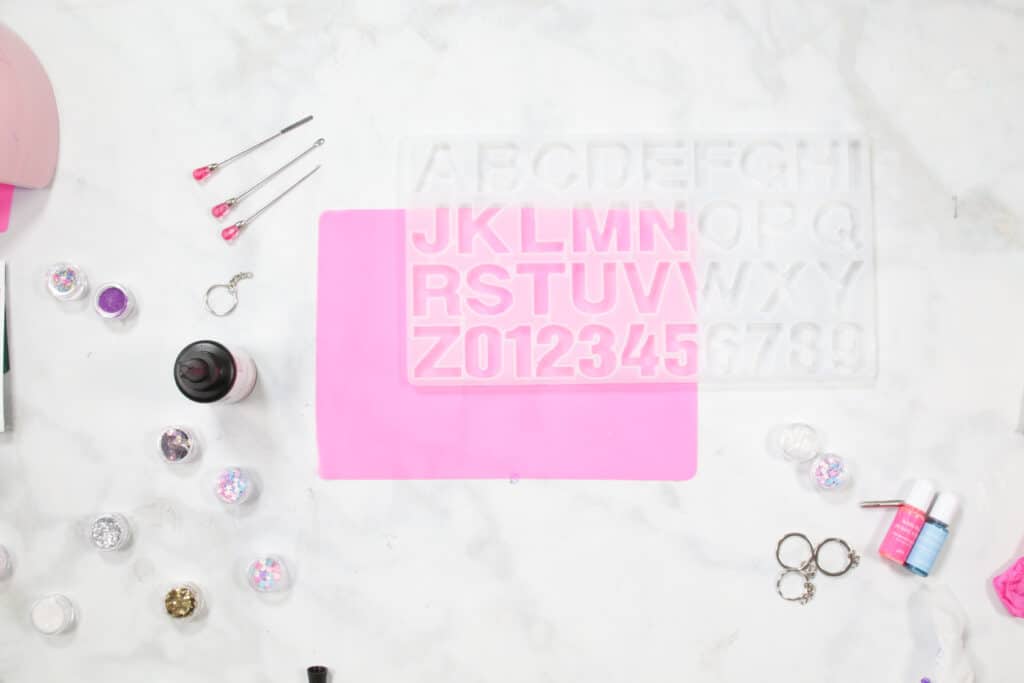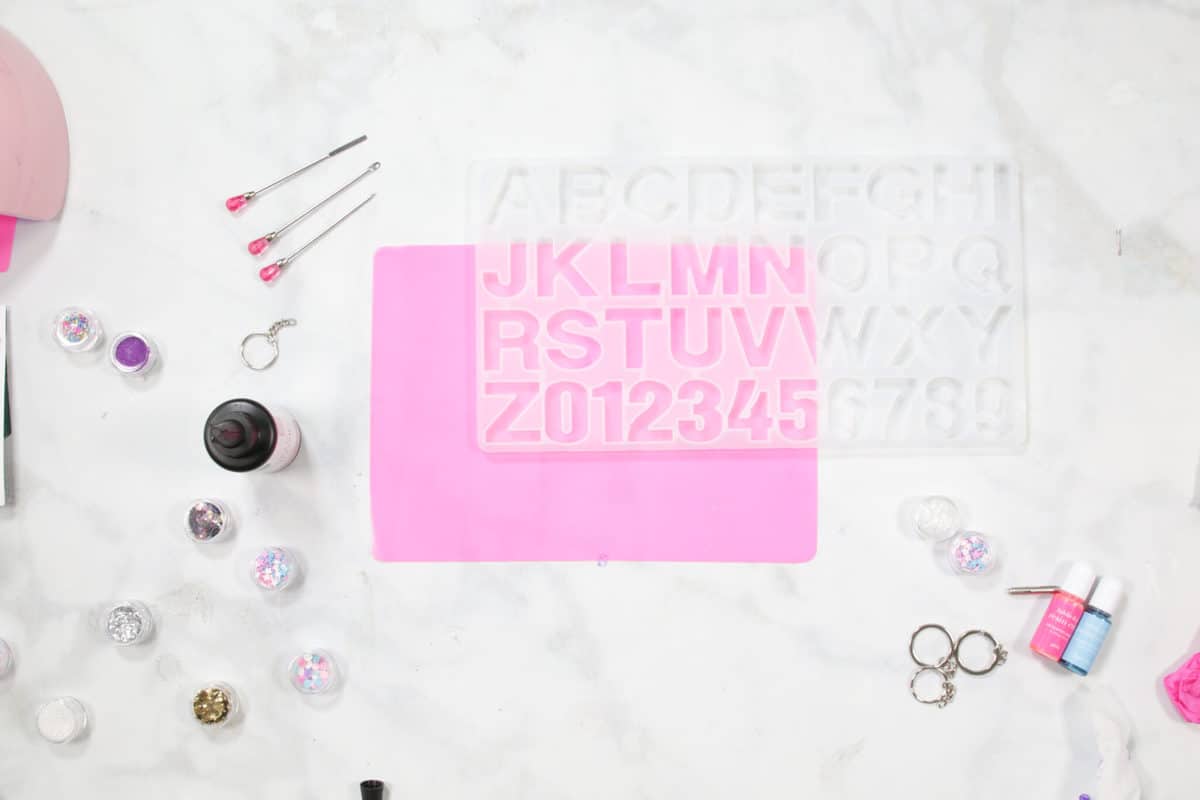 Step 1 - Prepare Your Workspace
Begin by prepping your workspace. I like using a silicone mat to protect my table from UV resin spills. In addition to prepping your workspace, be sure you are wearing gloves and other protective gear.
Step 2 - Pour UV Resin Into Your Mold
UV resin can be poured directly into your molds - no prep is needed.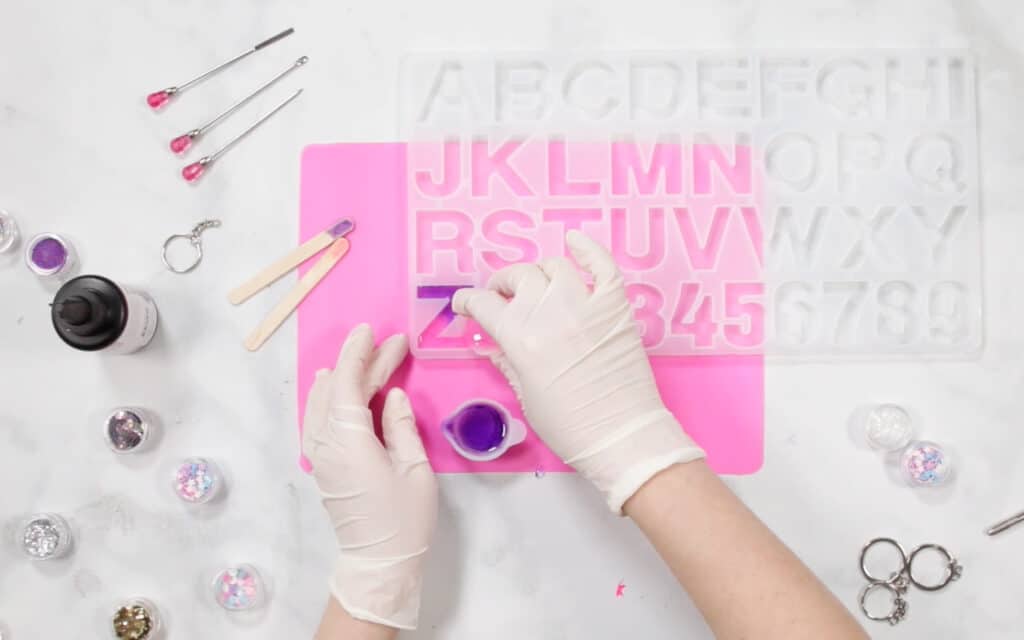 If you are adding color or mix-ins to your resin, you can do this in 2 different ways. If you are wanting a solid color and even mix-ins, mix the color/mix-in and UV resin in a pouring cup before pouring it into your mold.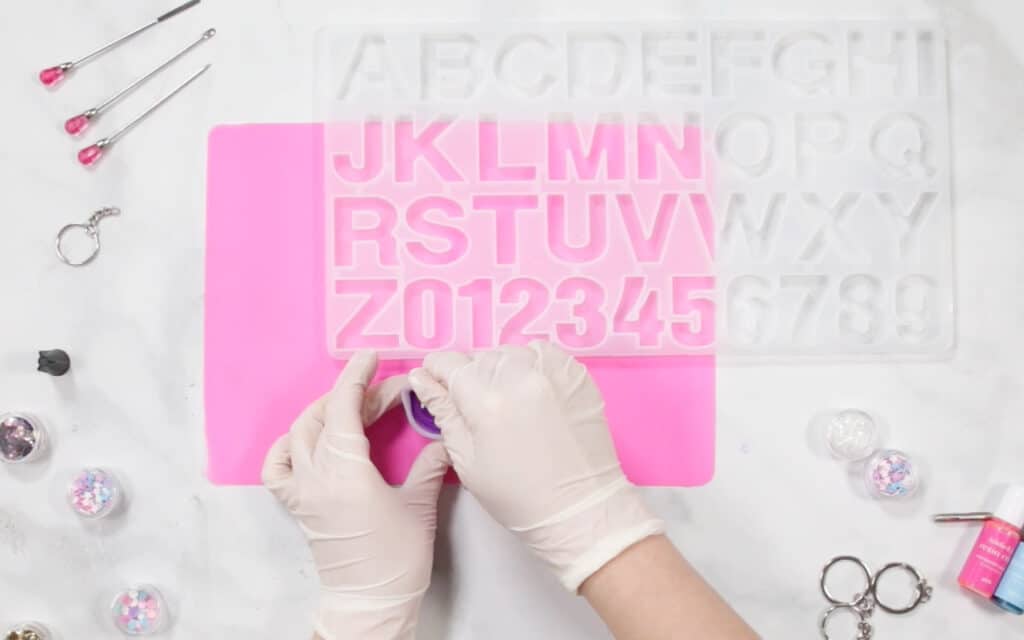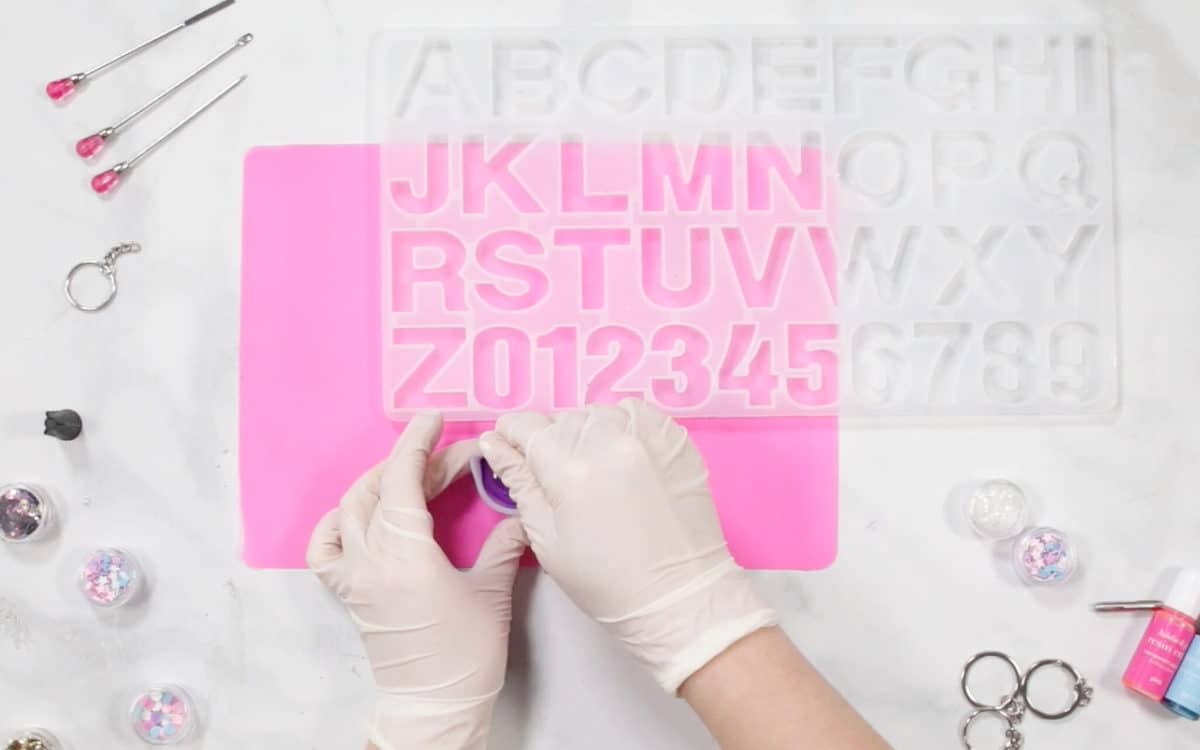 If you are wanting a tie-dye effect, add resin to your mold and directly add color and mix-ins on top. Use a stir stick to swirl the color and mix-ins around.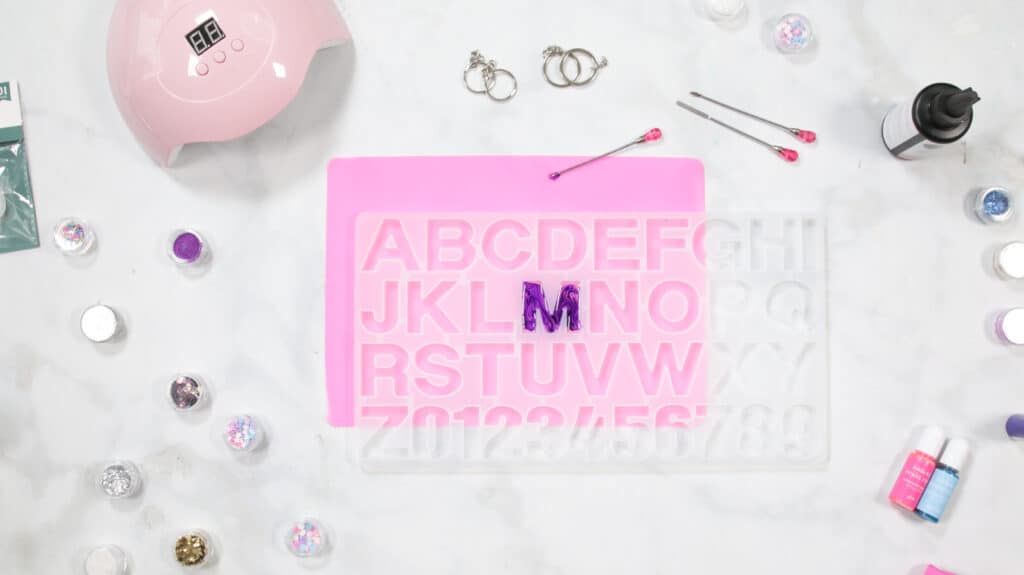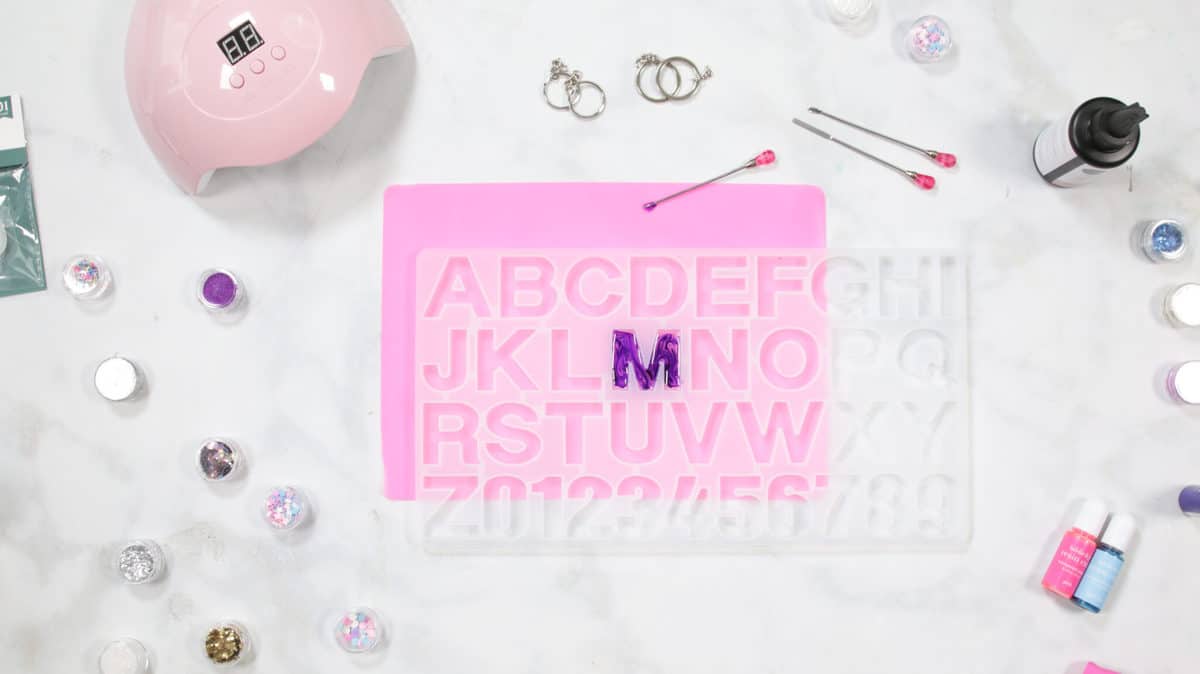 Step 3 - Cure
Using a UV lamp, cure your resin for 1-7 minutes, depending on the thickness. You can check if your resin is cured using a toothpick. If the surface is not completely hard, continue curing it.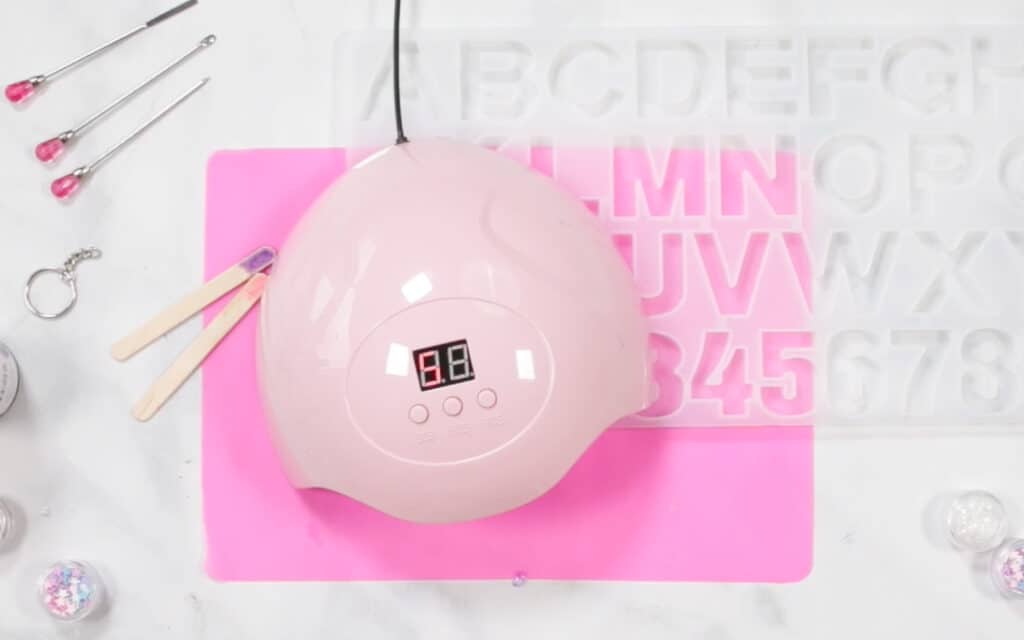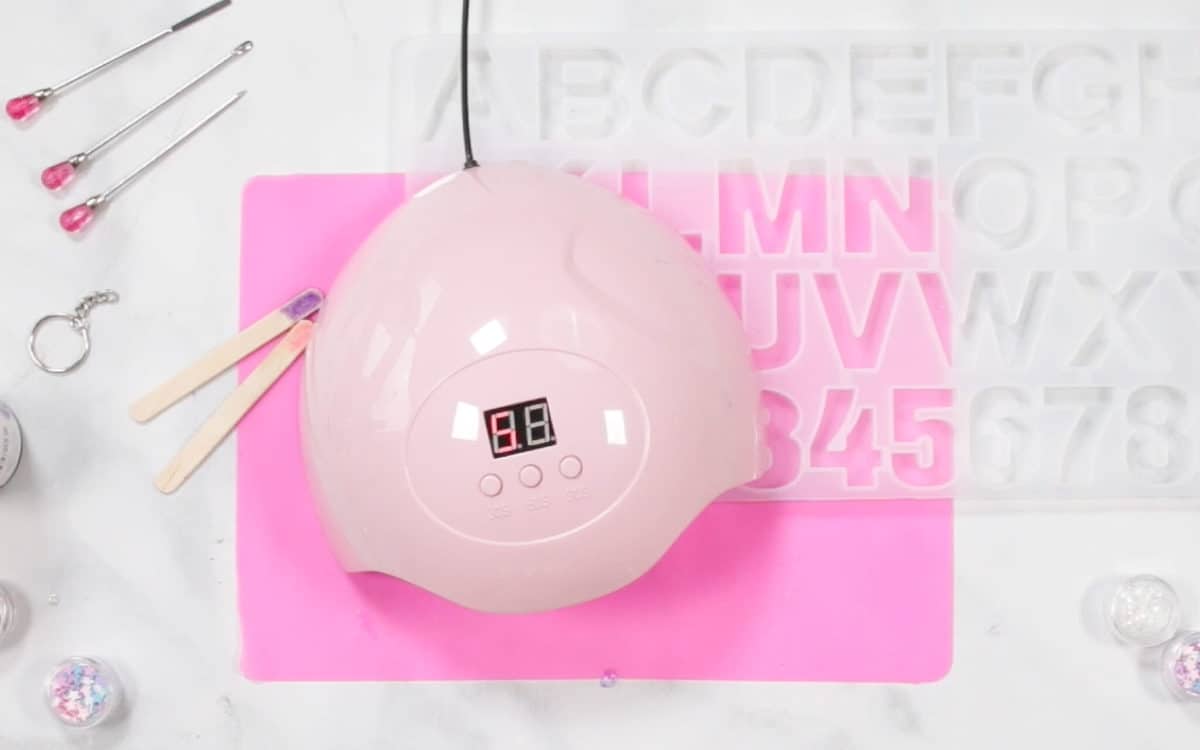 If you want smooth edges, use a file or sandpaper.
Step 4 - Add Keychain
Using a resin drill, drill a screw hole for your eye screw.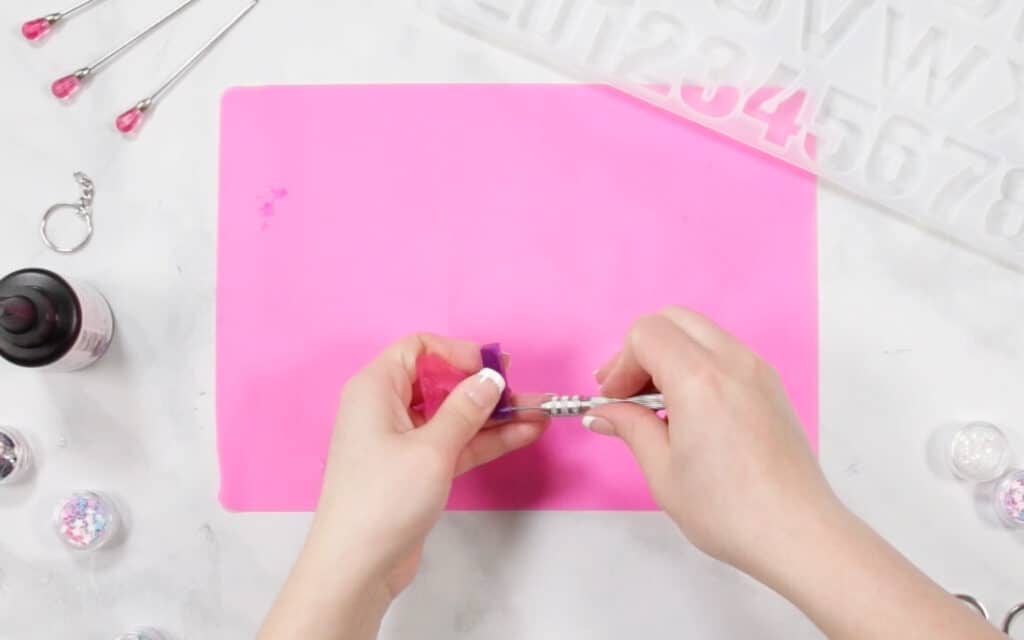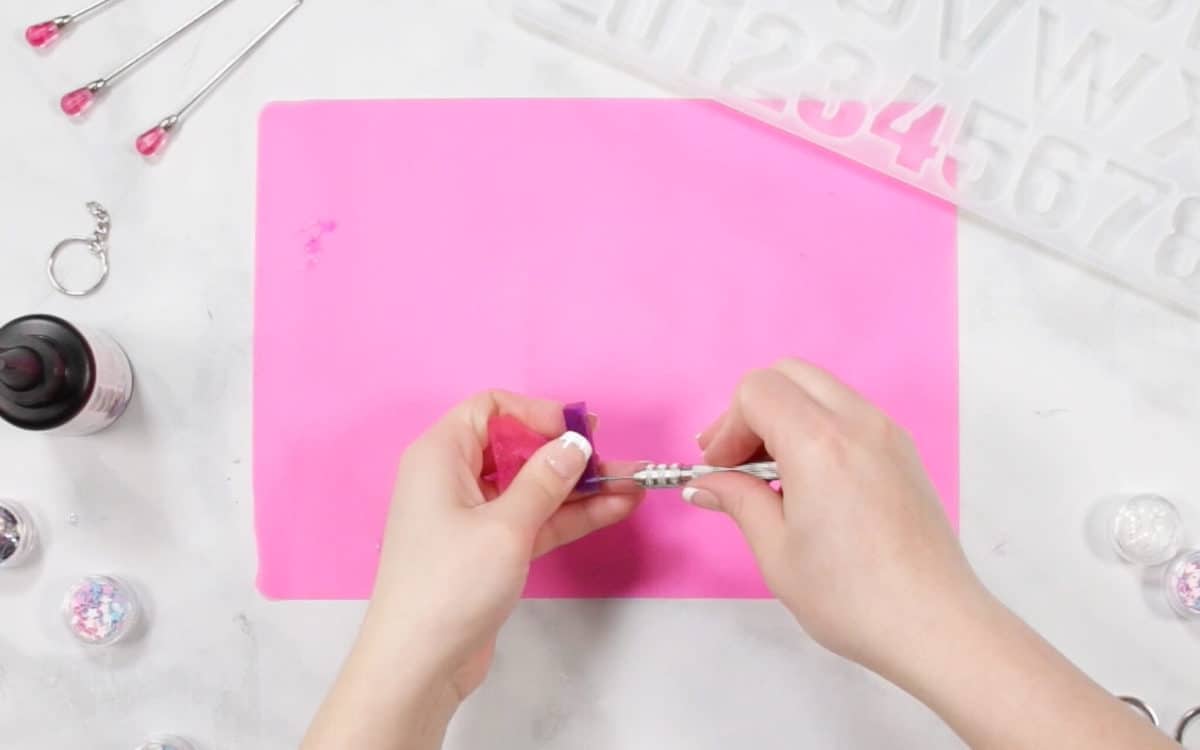 Screw-in the eye screw and attach your keychain using a pair of jewelry pliers.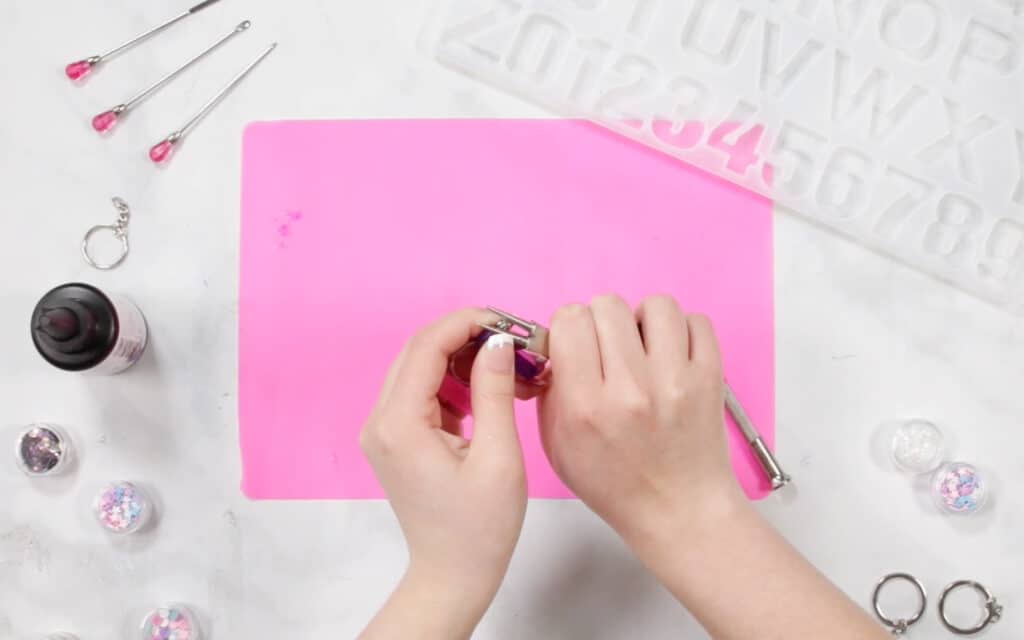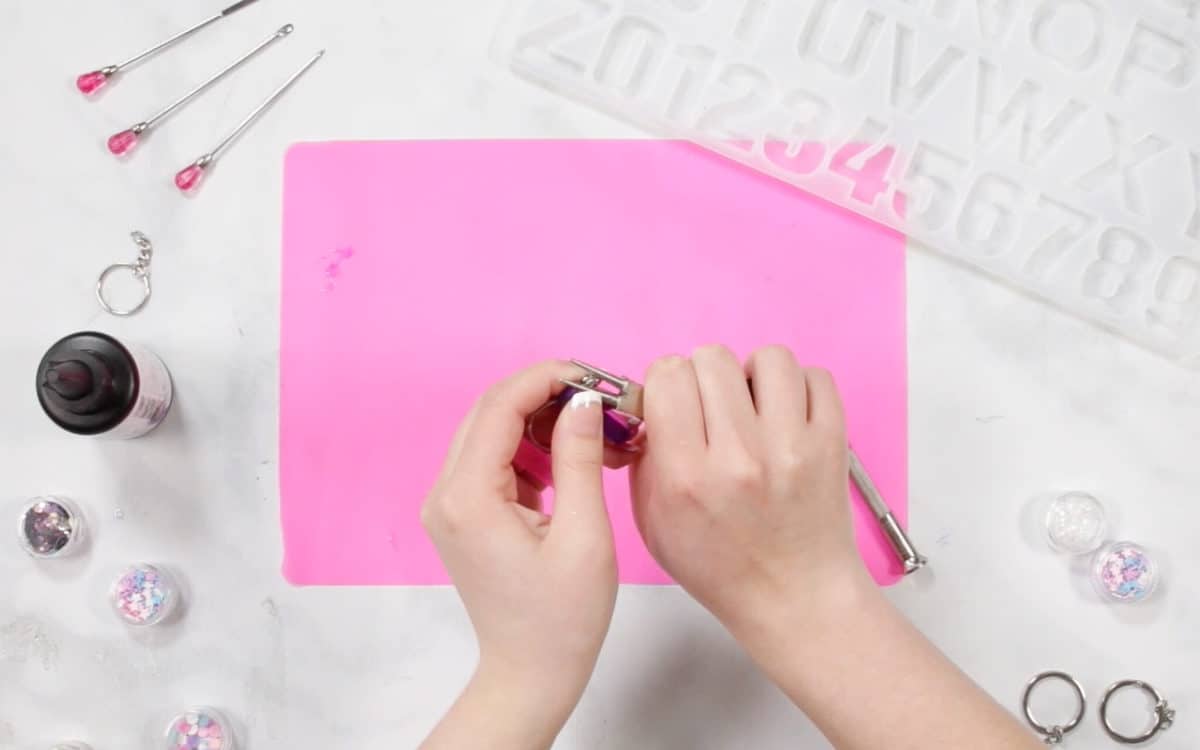 Now we have this adorable keychain!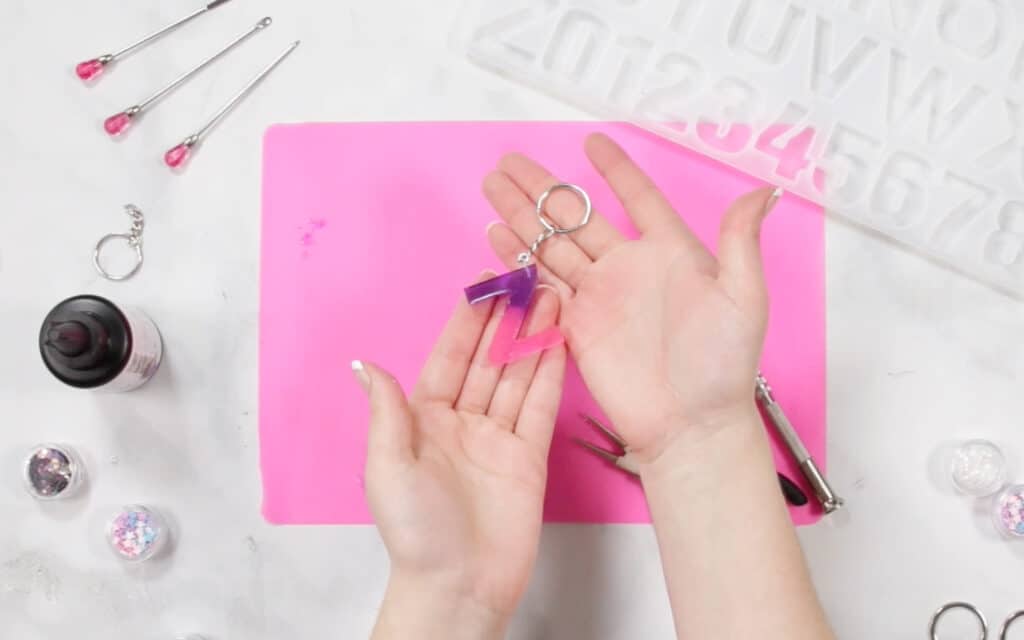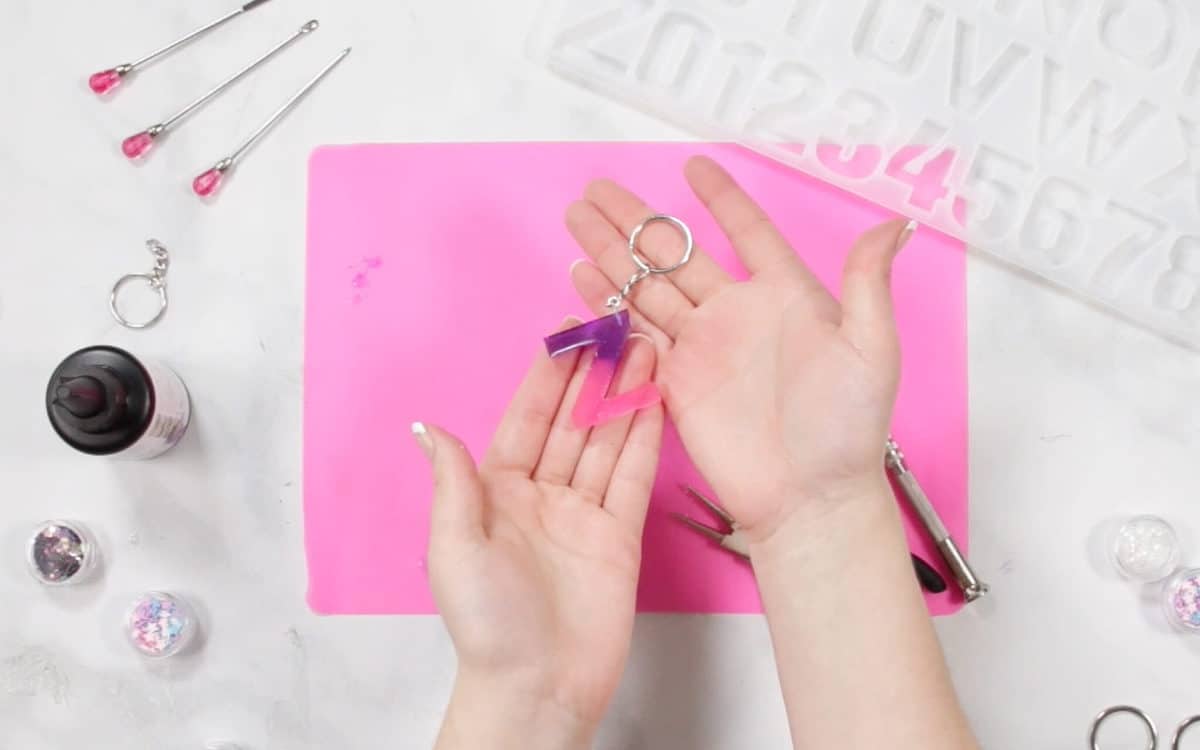 Looking for more UV Resin projects? Check out my UV Resin Shaker tutorial HERE!
Shop all of the supplies for this project at JOANN.com!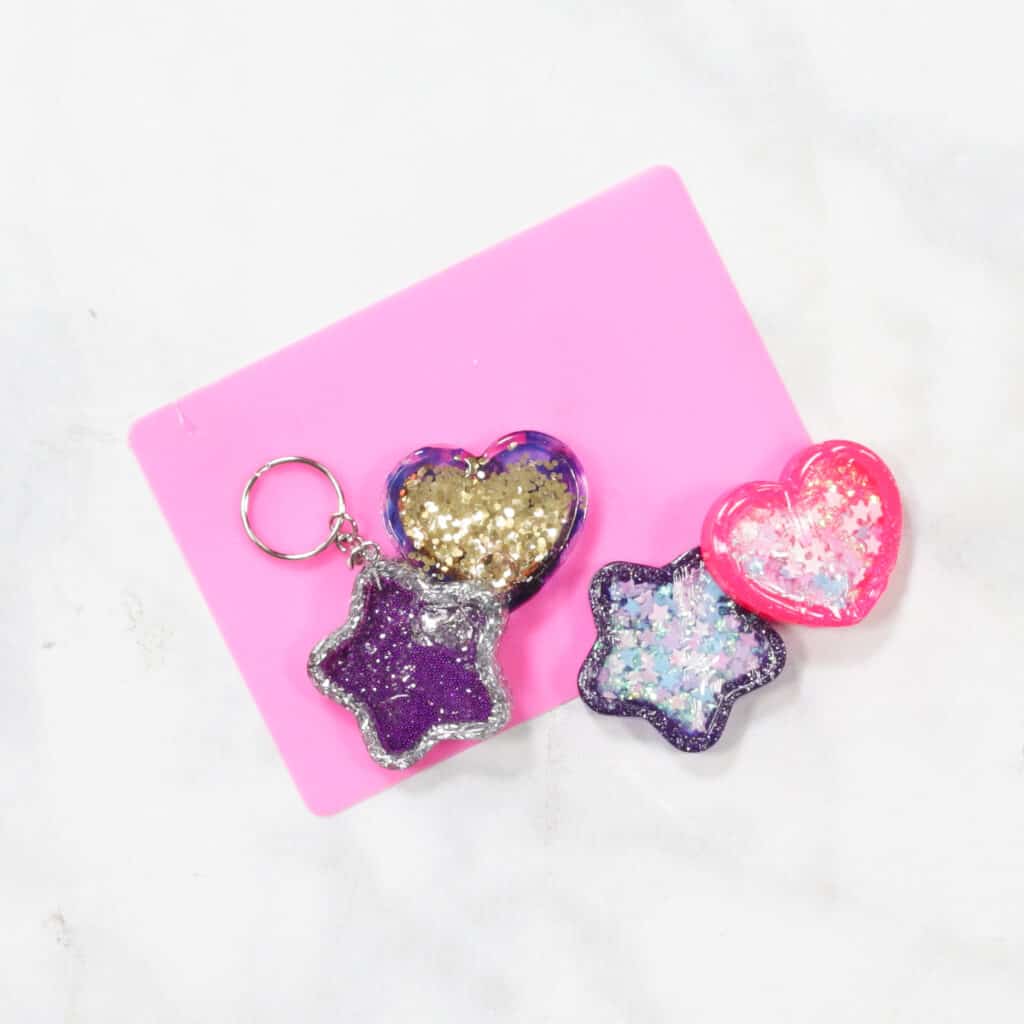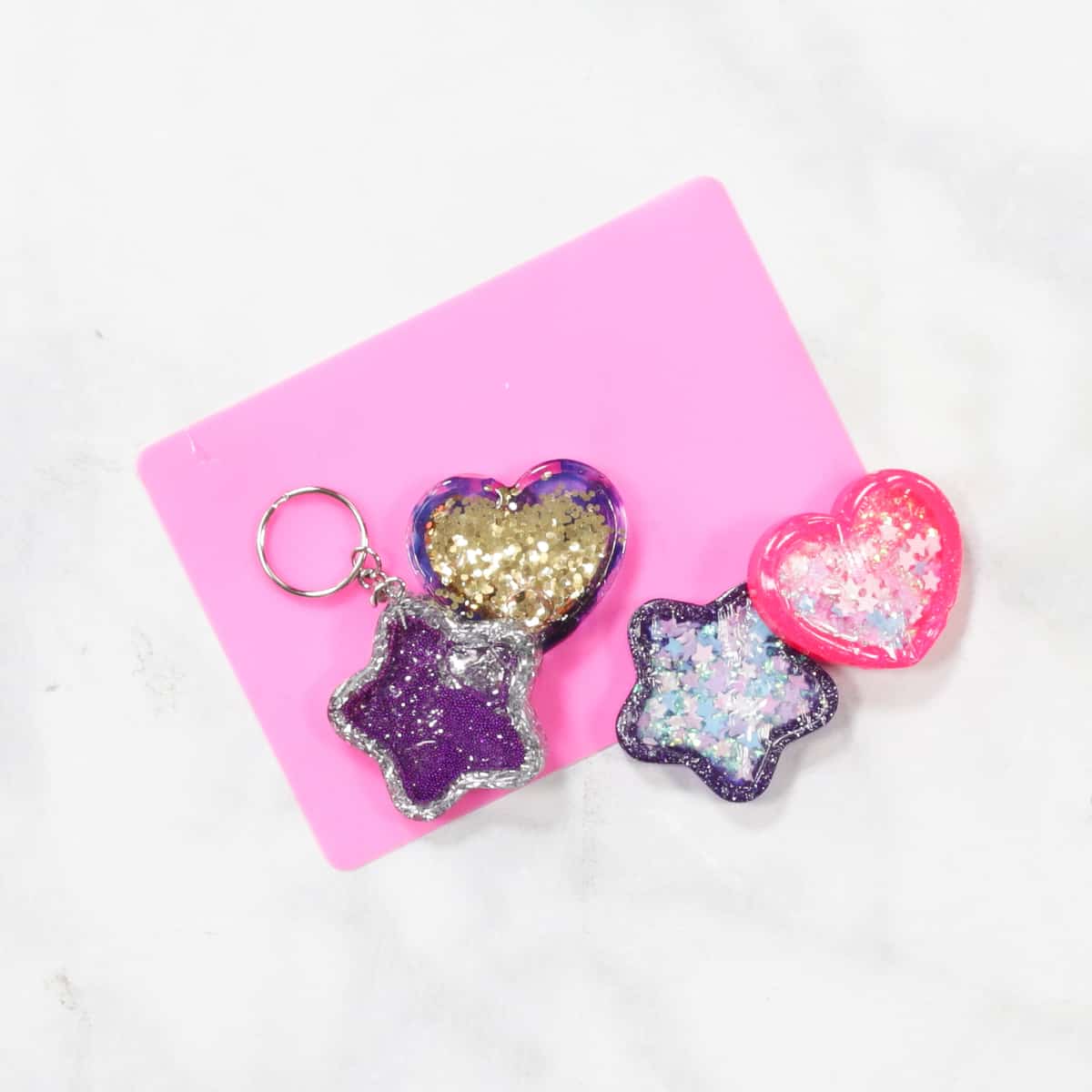 Share your finished UV resin keychains with us in the Sweet Red Poppy Crafting & Sewing Group!
Have you made a letter resin keychain before? Let me know in a comment below!