Sew Straight and Gather patterns have perfectly filled my void for PDF patterns that are well-drafted, user-friendly, thorough, & on-trend. I can't say enough about what a wonderful pattern designer Terri is! It's readily apparent that she has a serious attention to detail and is only willing to put out high-quality products. She definitely earns high marks in my book! After watching her test this uptown downtown dress pattern, I can see just how much time she puts into perfecting her patterns and making sure that everything is correct. She takes constructive feedback with grace and treats all of her testers with such kindness! It was a joy to test this pattern for her!
The Girl's Uptown Downtown Dress is fully loaded with so many different options. The fit is AHH-MAZING and you can make coordinating mother/daughter looks if you purchase the Women's pattern. Both of these patterns are on sale for only $5.00! I'm currently counting down the days until I'm no longer pregnant so I can make a matching maxi dress for myself. I have the fabric all ready to go! You can see the Women's Uptown Downtown Dress I made a few months back here.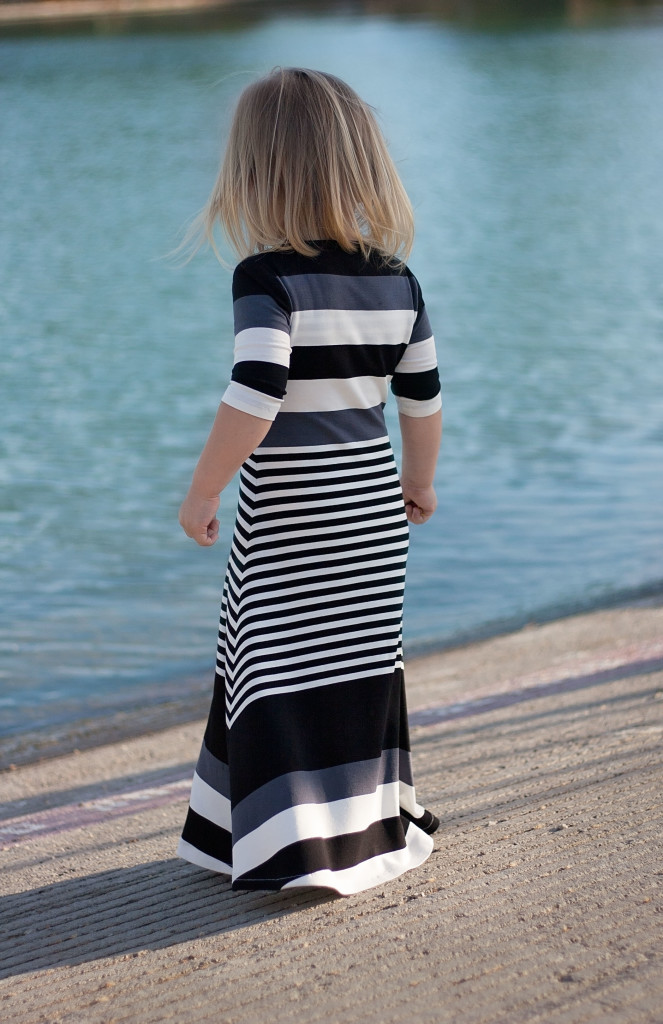 The Girl's Uptown Downtown Dress features:
Sizes 2-14
Knee or Maxi Length
Tank or Sleeveless
Short, Half or Long Sleeves
Optional Pockets
Lined Bodice or Facing
Cowl Neck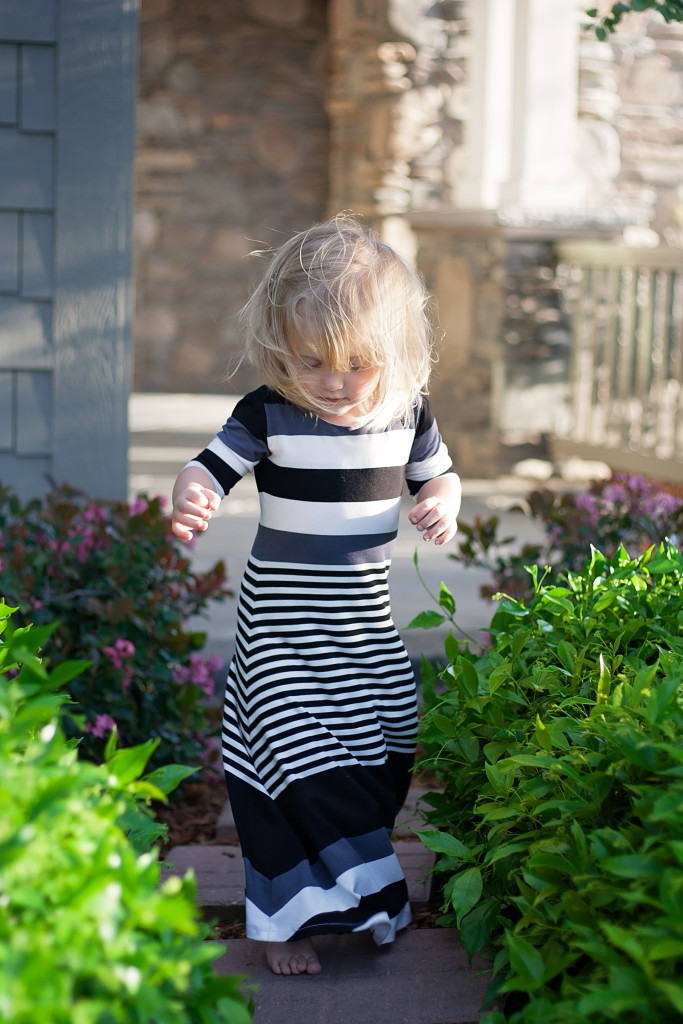 I used a striped fabric that I found on my last trip to the LA Fashion District. The fabric came from Michael Levine's Loft. It's basically like fabric heaven.
It's floor to ceiling fabric and everything is sold by the pound. For only about $6.00 I purchased enough of this fabric to make Madeline and myself matching dresses.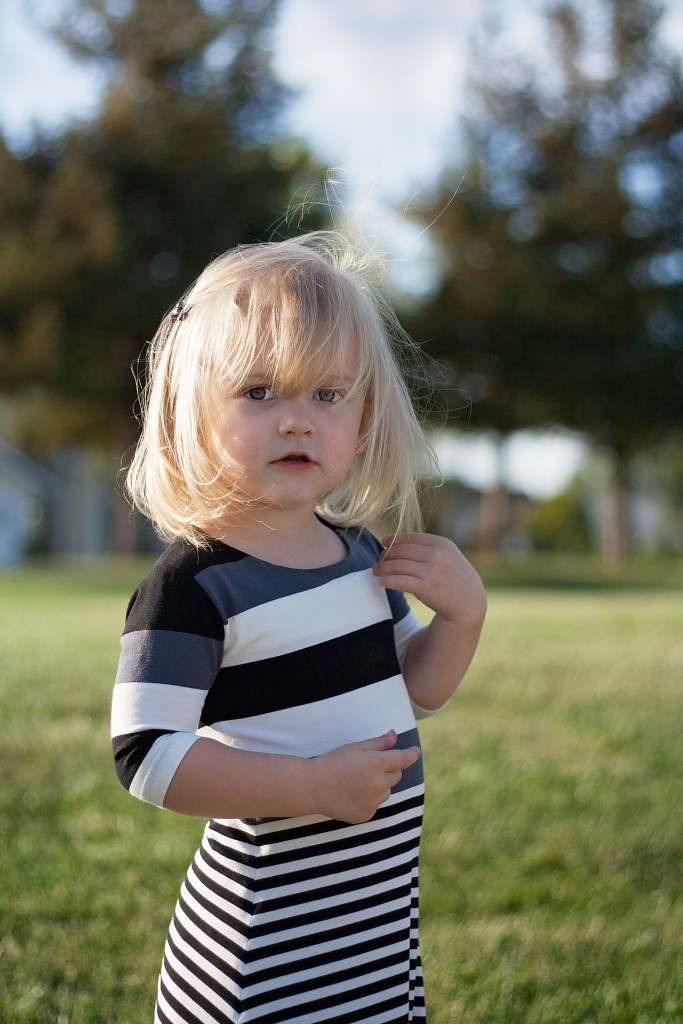 Can I toot my own horn for just a minute and brag on myself? Check out those perfectly lined up stripes. I'll just sit here while you OOH and AHH over them. Okay I'm only kidding....well, partially. I may have spent way longer pinning those bad boys than I'd like to admit, but the finished project was totally worth the extra effort!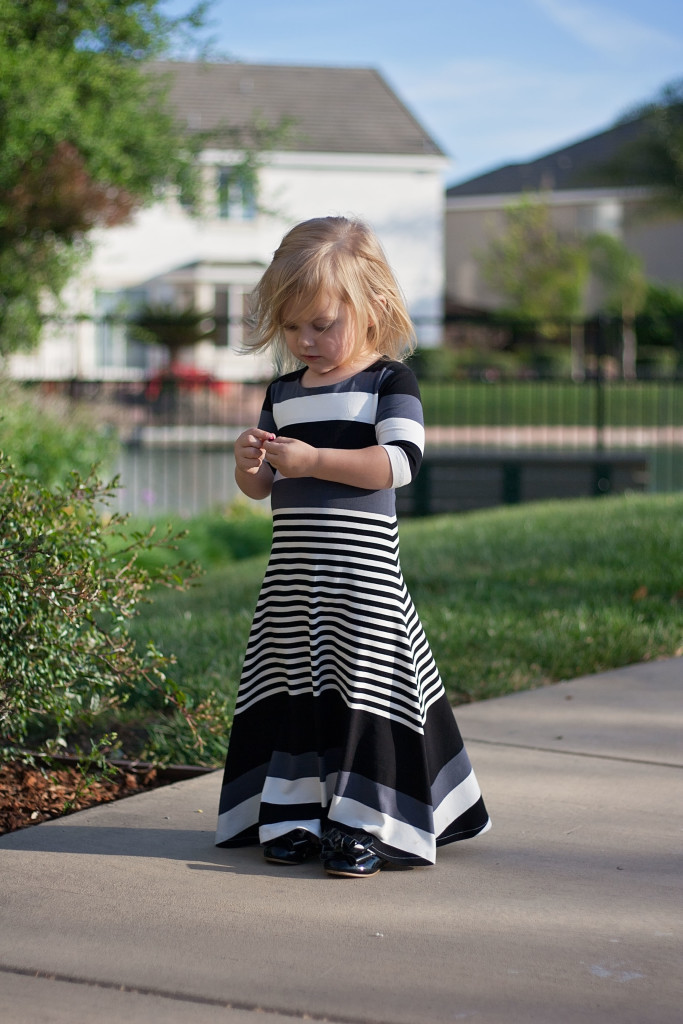 I just adore the fullness at the bottom of this dress! It perfectly balances out the top and my daughter was thrilled about the spin factor. She is currently fixated on spinning. I'm pretty sure she's forgotten how to walk in a straight line because she's always spinning or hopping.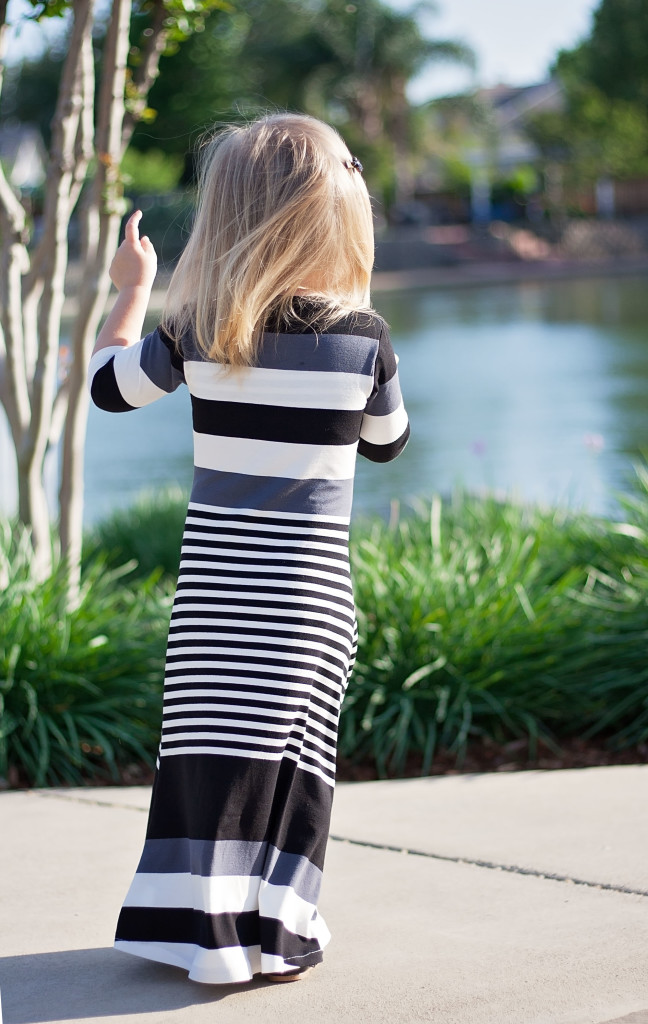 One of my favorite parts of this dress is the facing on the neckline. It lends such a clean and professional look to this dress without the extra hassle of fully lining it. And since it's already heating up here in California it keeps the dress from being too hot.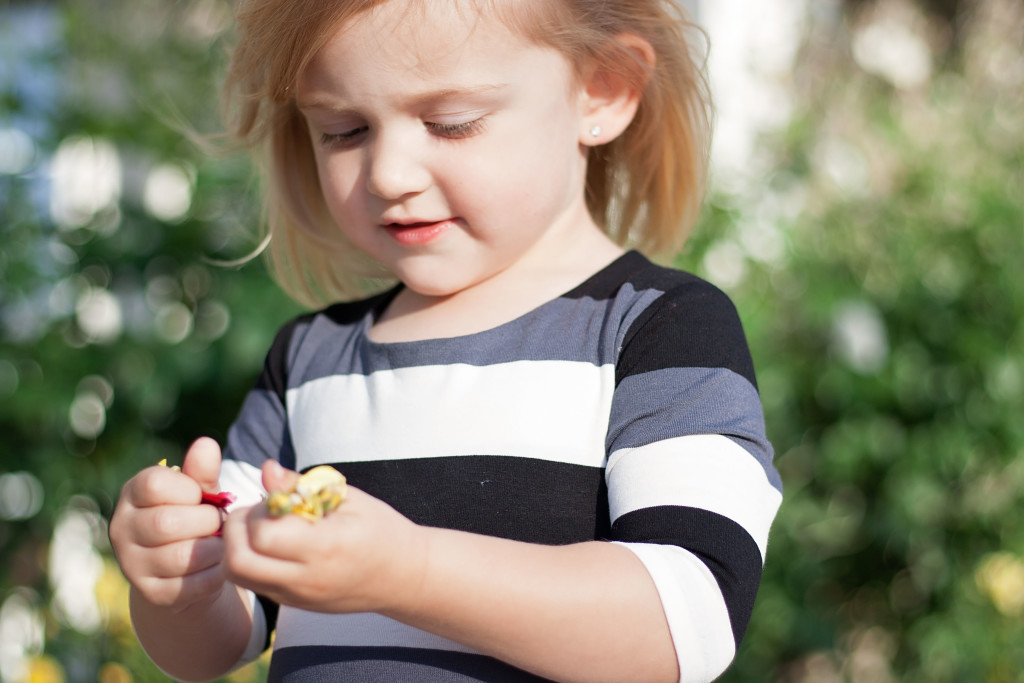 I have to admit I have a love-hate relationship with this dress. I absolutely adore this pattern, but I hate that it makes my little girl look so grown up! She looks like a little lady. All kidding aside, I really love this dress! Madeline is growing up and this dress just made me face the fact that she's not a baby anymore. I'm sure Madeline will have plenty more Uptown Downtown Dresses in her future!