Drawstring Backpack Tutorial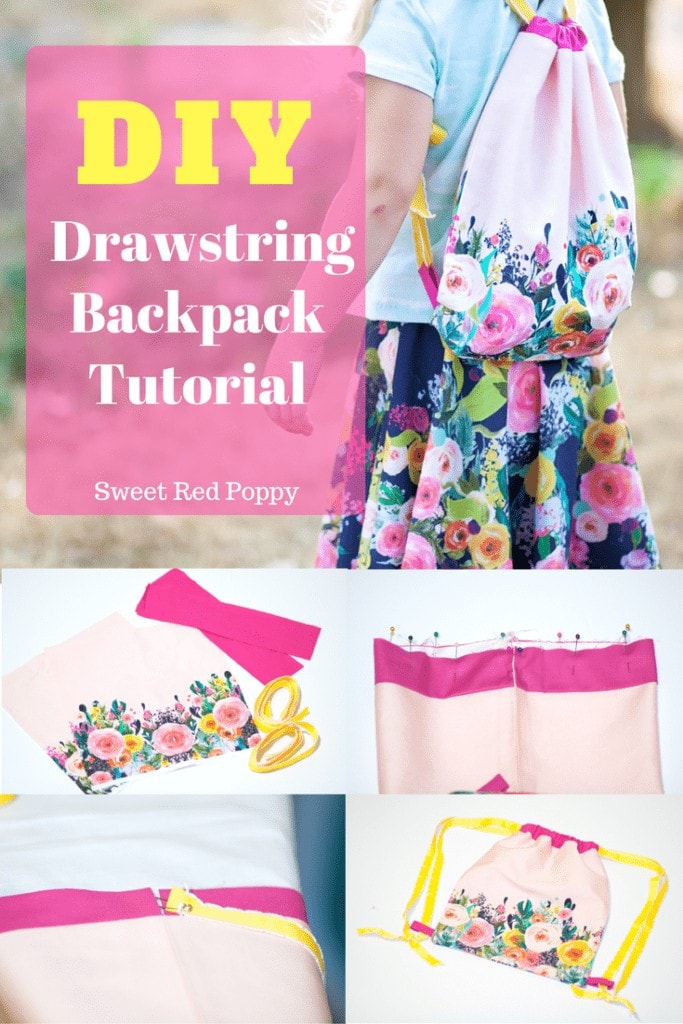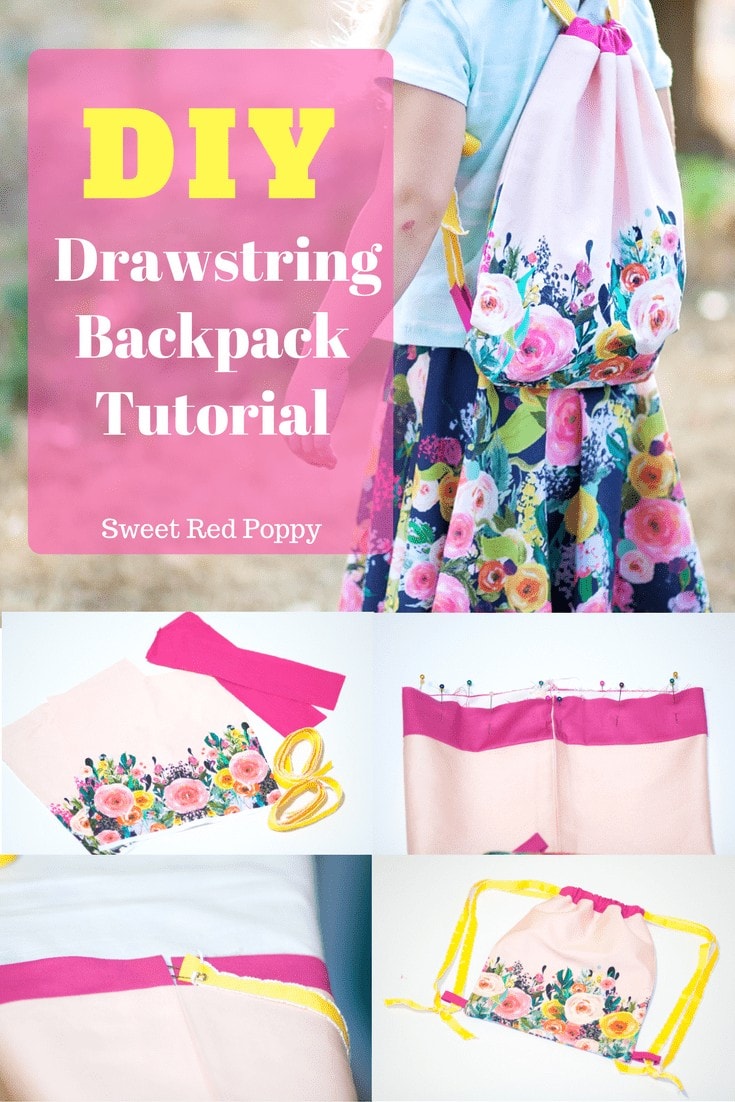 It's almost time for my little one to head back to preschool. We've had so much fun customizing her wardrobe this year but she really wanted a special bag to match her first day of school outfit. So I came up with this easy tutorial for a Drawstring Backpack Tutorial.
I've been eyeing some gorgeous watercolor prints on Spoonflower for awhile and was so excited when they contacted me to be on their Back-To-School Blog Tour. I ordered this really fun pink floral border print in a lightweight twill from the designer Artwerks. If you've been following along with me for awhile, you probably already know about my affinity for border prints! I just can't seem to say no. I'm already dreaming up an adorable pleated skirt for myself in this pattern. Looks like I need to order some more of this fabric!
Want to learn how to make even MORE fabric bags?
Get 11 different bag patterns and gain access to a comprehensive collection of bag patterns and tutorials my
All The Bags
150+ page Ebook by
clicking here
.

Check out the coordinating circle skirt tutorial.
Materials
1/2 Yard of Fabric
Ribbon
1/4 yard Contrasting Fabric
Coordinating Thread
Sewing Machine
Safety Pin
Measurement Chart
Main Bag (Cut 2) 14" x 12"
Top Contrast (Cut 2) 14" x 4"
Drawstring Loops (Cut 2) 4" x 2"
Ribbon (Cut 2) 55"
Video Tutorial created by my amazing friend Made By Melli
Sew with a 1/2 inch seam allowance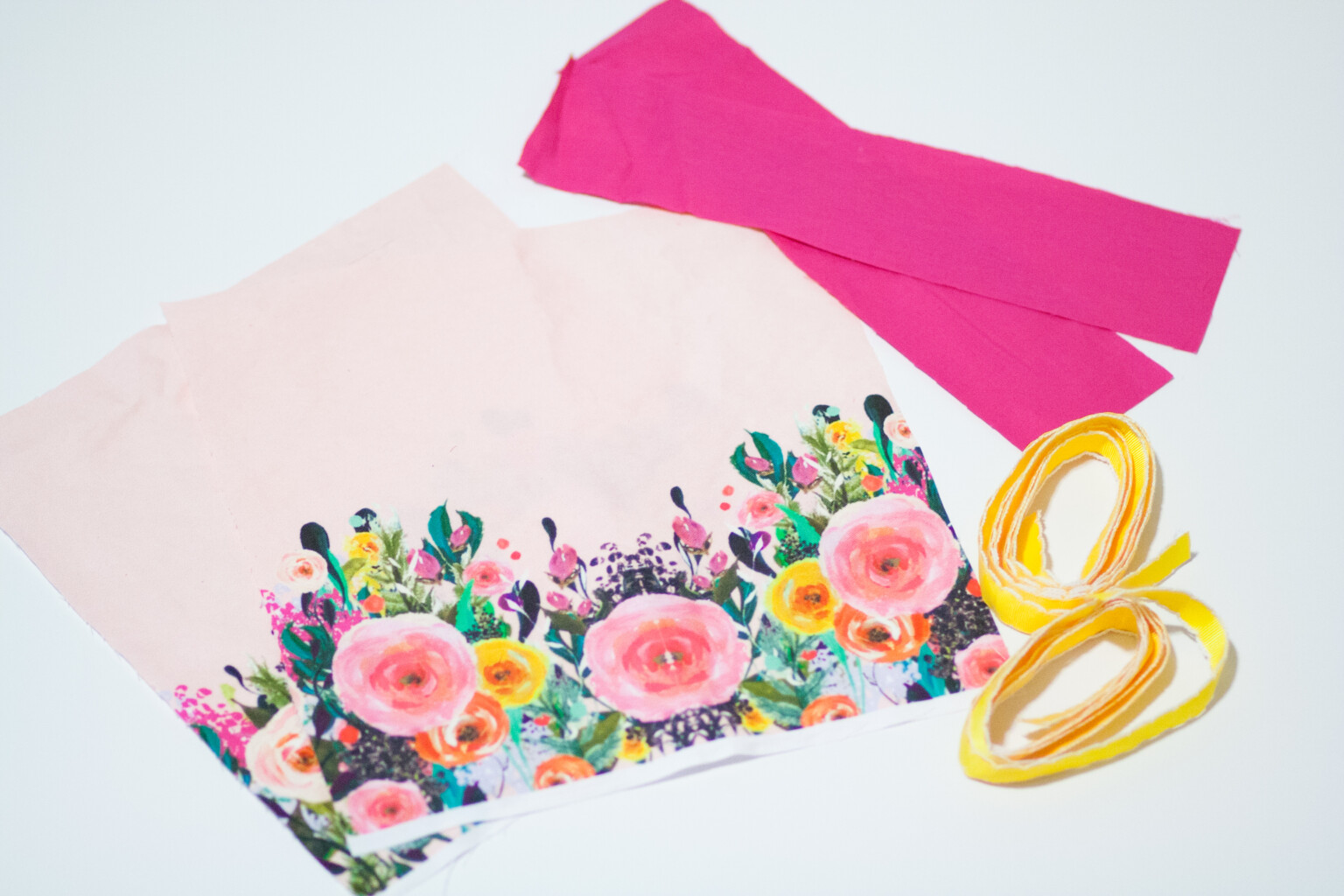 Cut all pieces out according to the measurement chart.
Begin by folding the loops in half lengthwise with right sides together and sewing along the long edge. Flip loops inside out and press.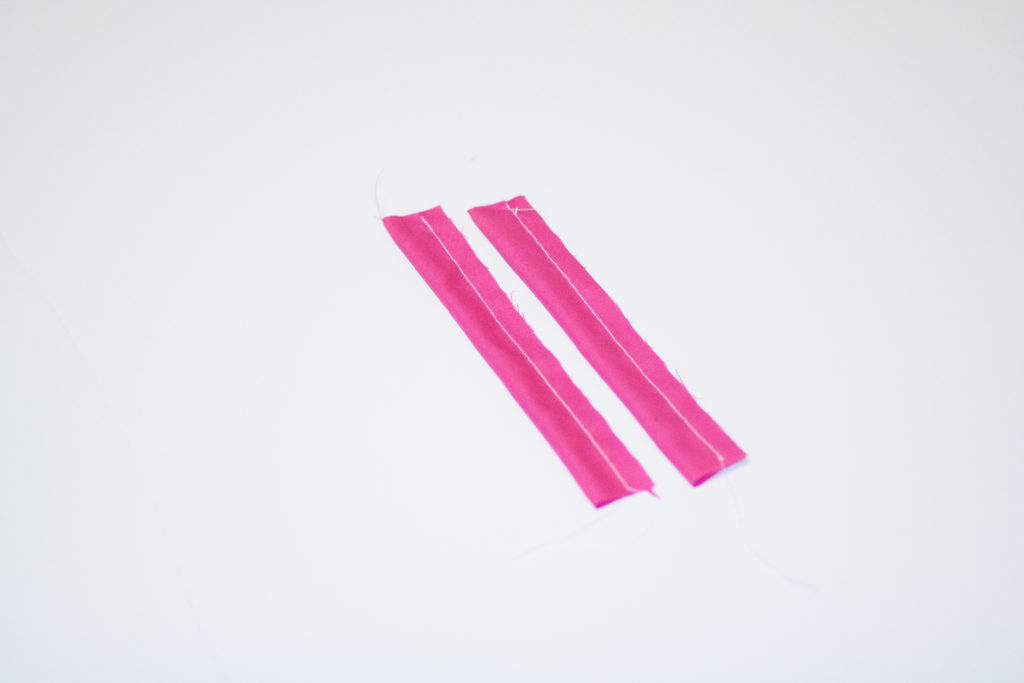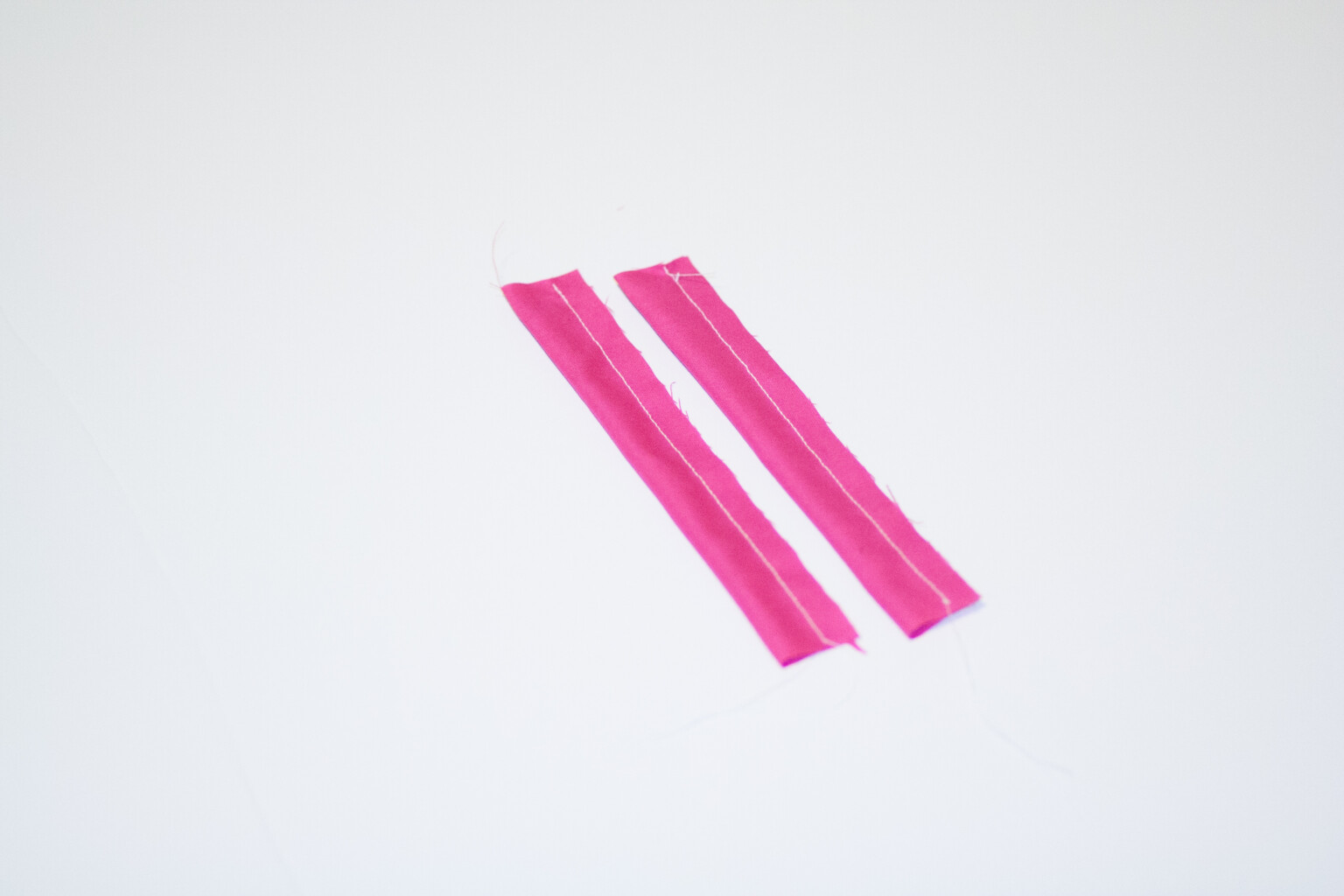 Finish the edges of both of the main bag pieces with a serger or with a zig zag stitch. Fold the loops in half and place them 5/8ths of an inch from the bottom of the main bag.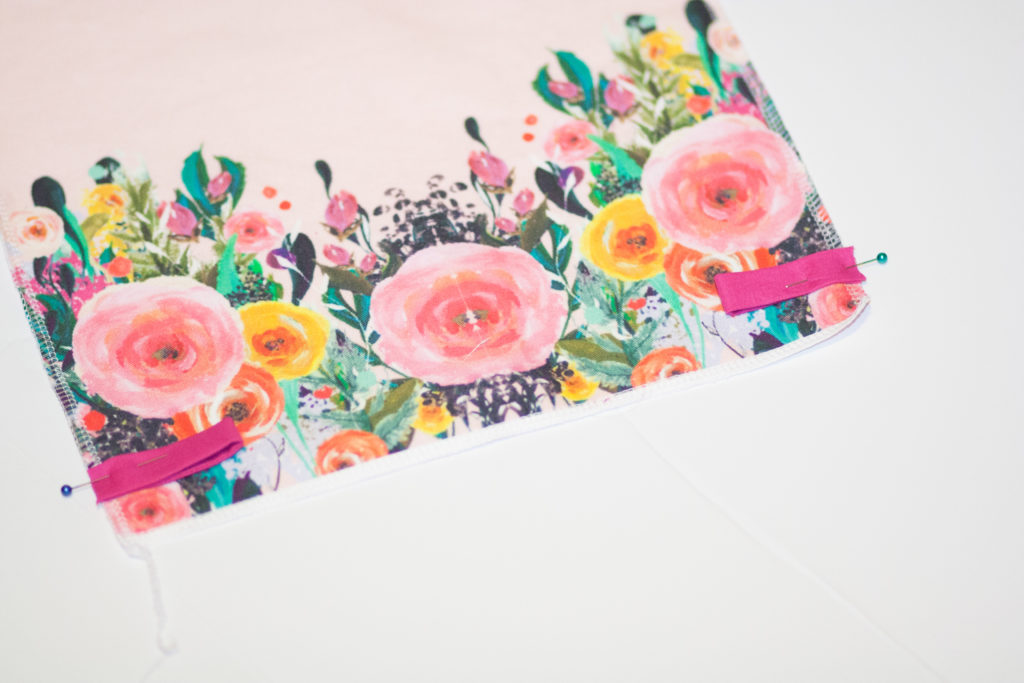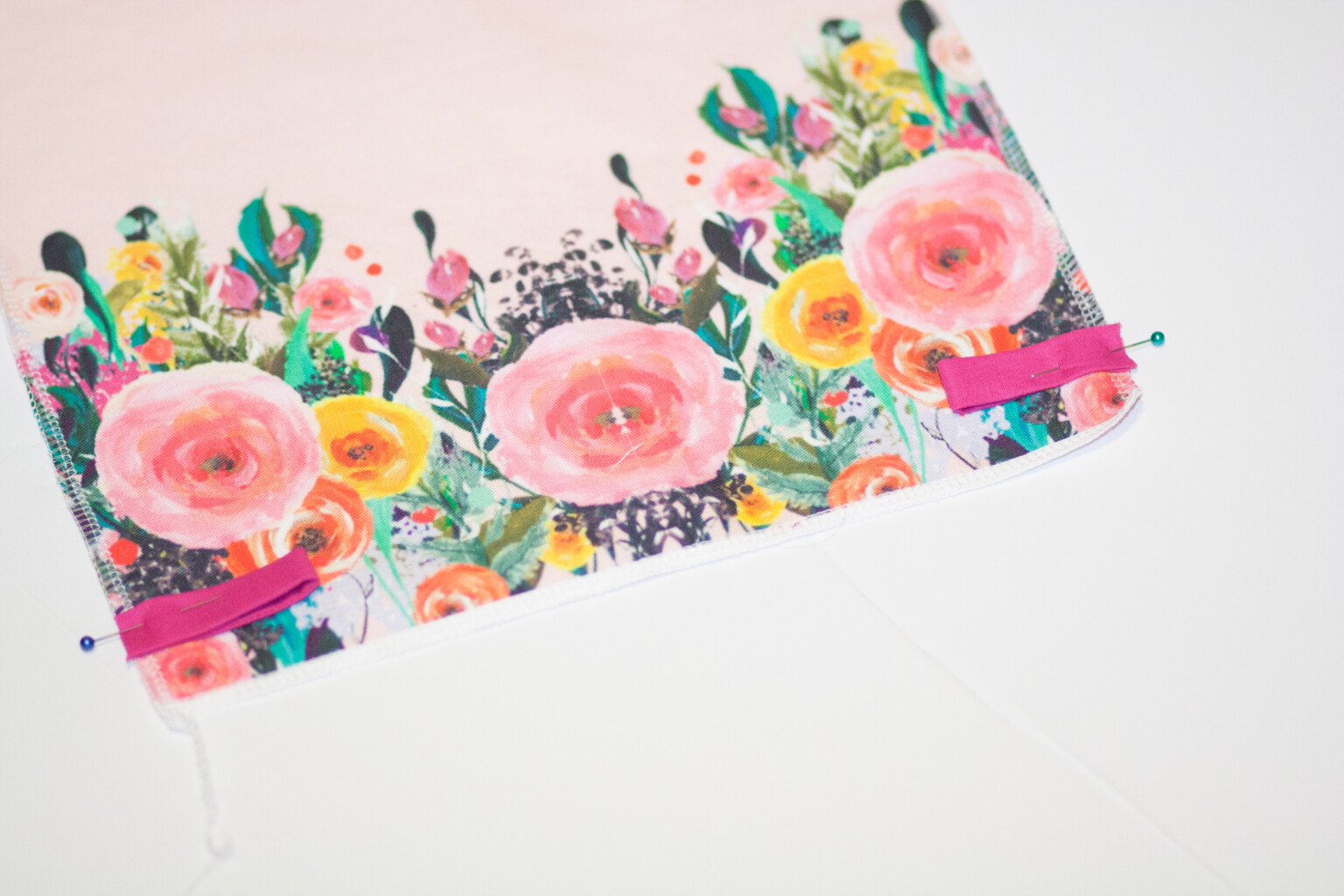 With right sides together pin the front and back together.
Sew the front and back together leaving the top of the bag open, making sure to pivot at the corners.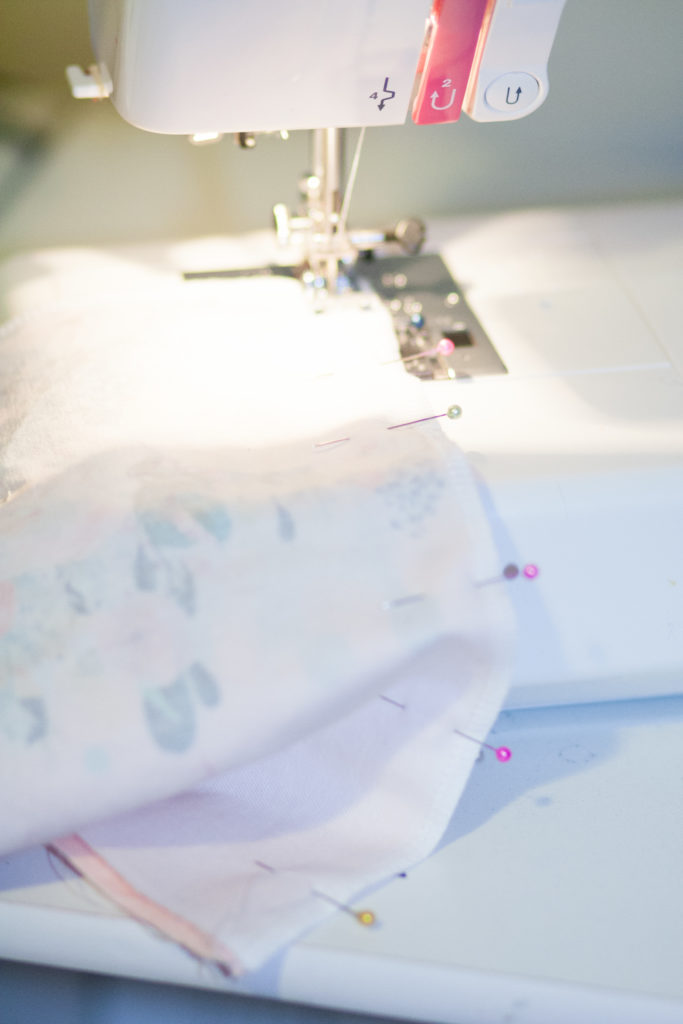 Serge the short edges of the contrast pieces. Fold the serged edge under 1/2 inch on both sides. Then fold the contrast piece in half with wrong sides together. This will be the casing for the ribbon.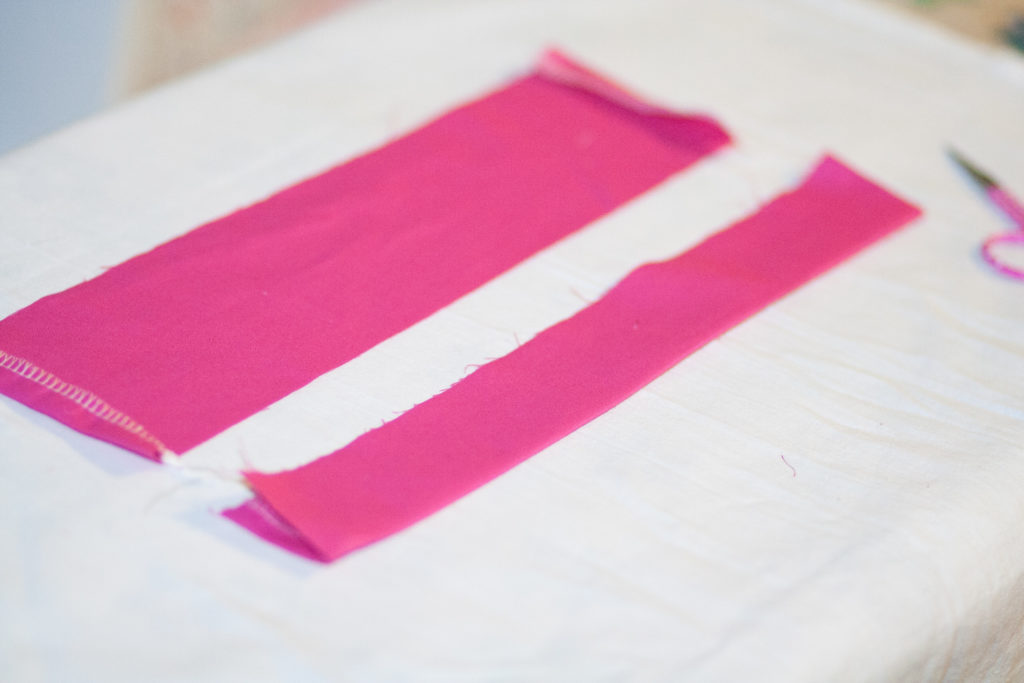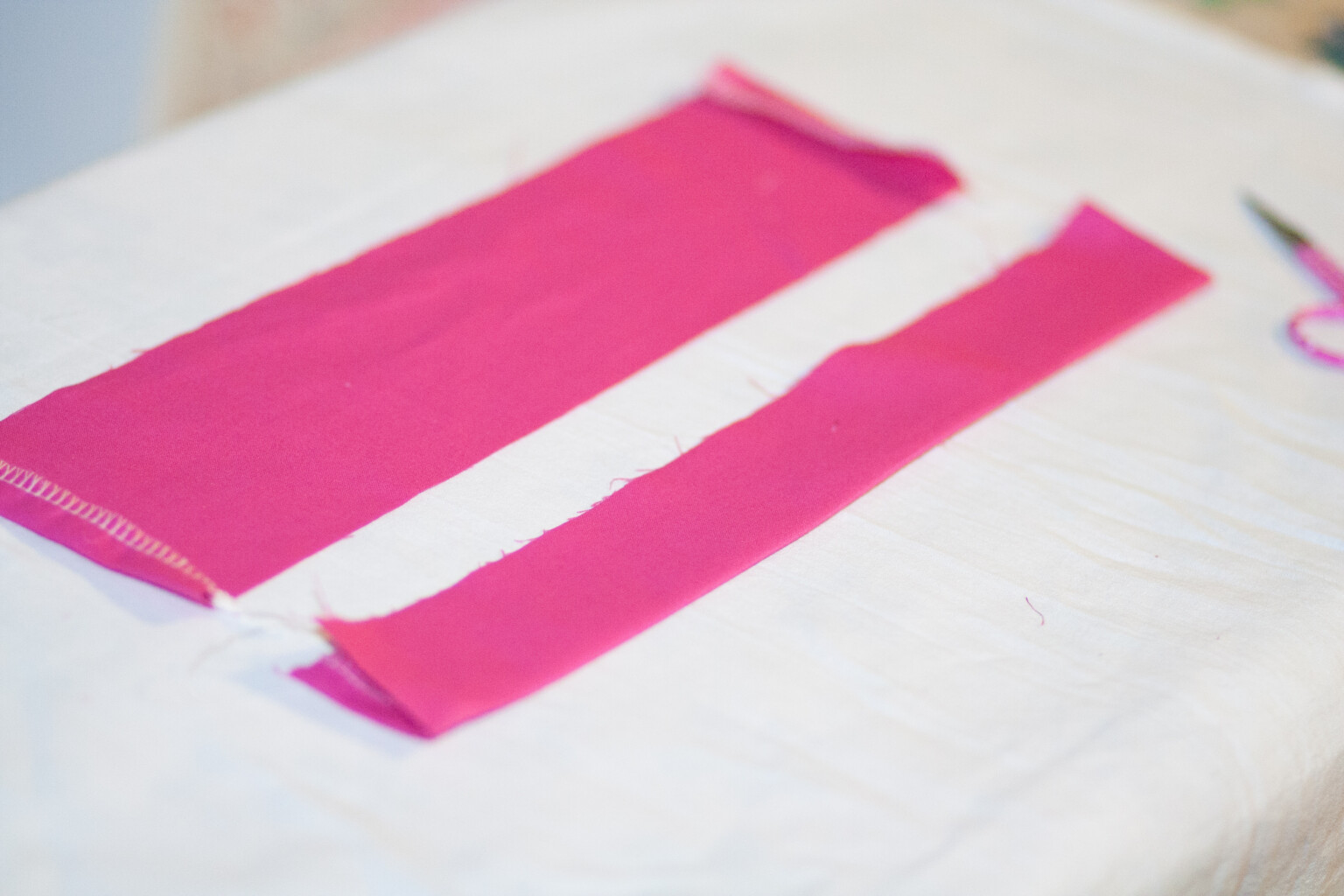 Place the casing on top of the main bag with right sides together. The unfinished seam should be at the top. Align the folded edges with the seams on either side. Use plenty of pins to align everything together.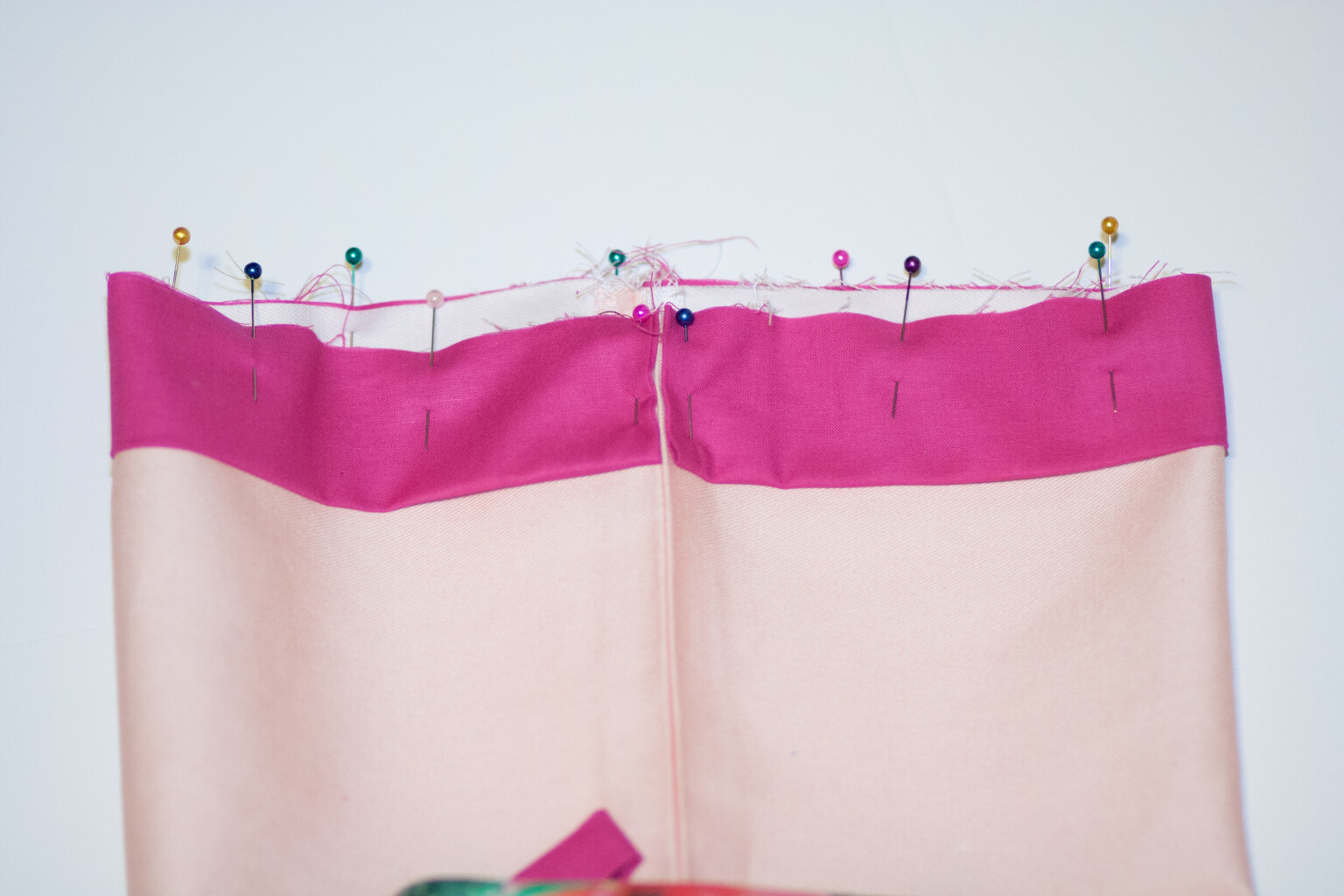 Sew the contrast and the main bag together with a 1/2" seam allowance and finish the edges using a serger or a zig zag stitch.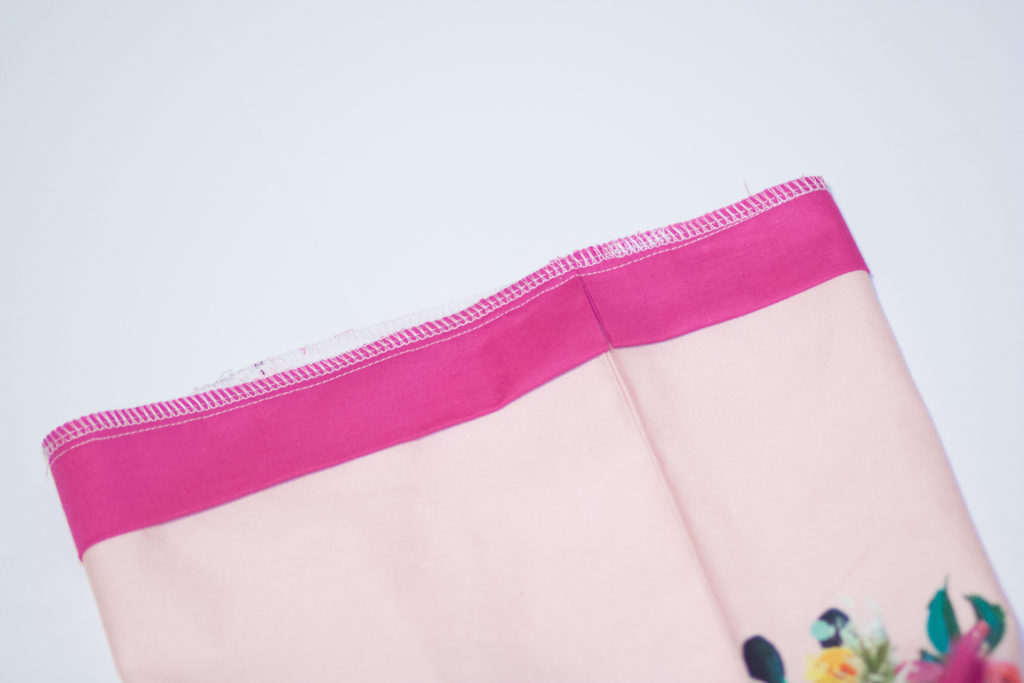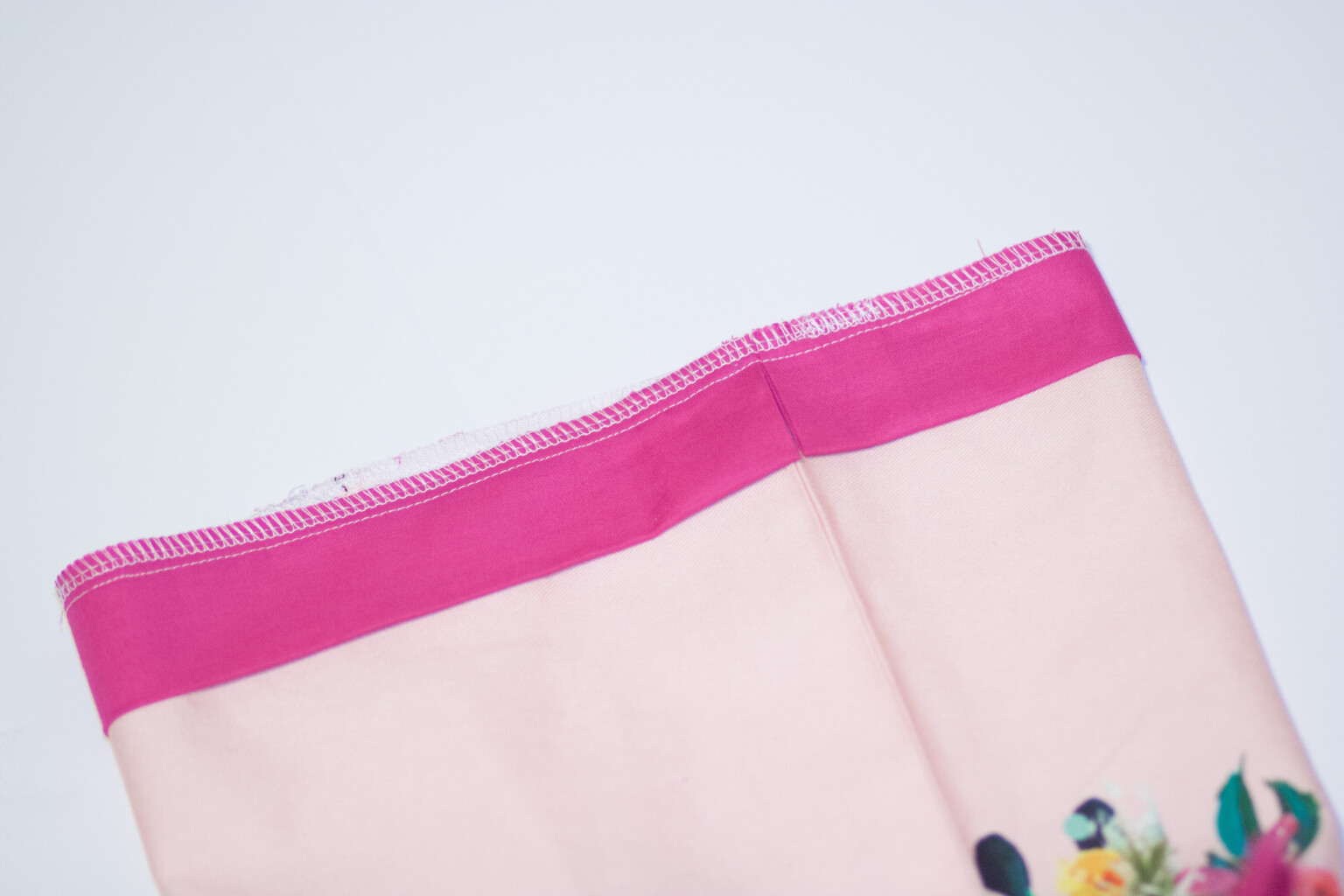 With a hot iron, press the casing upwards away from the bag.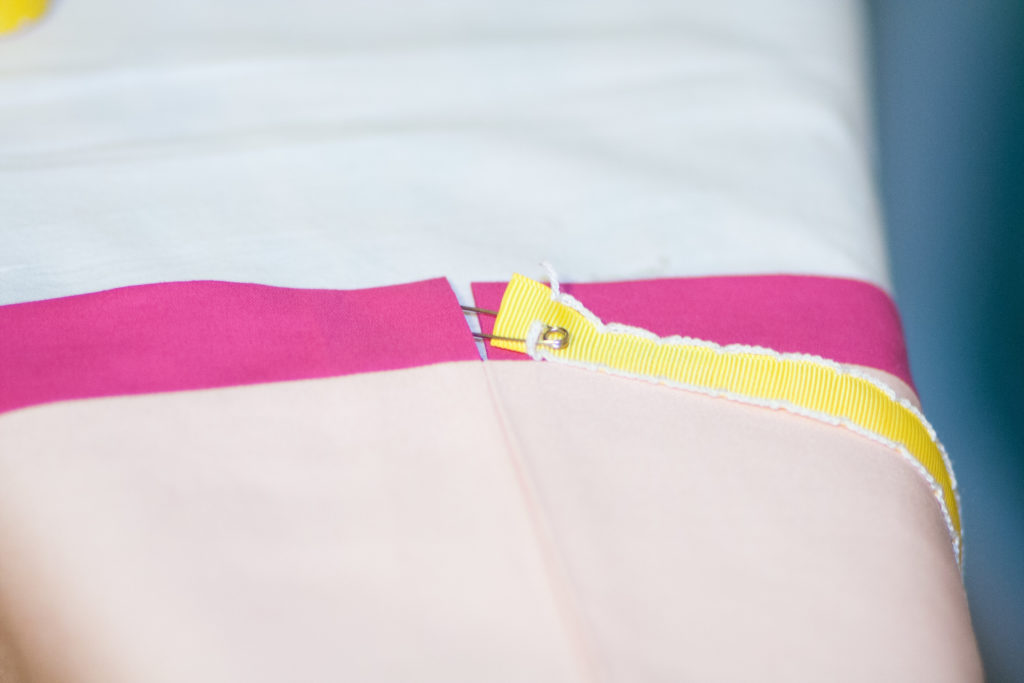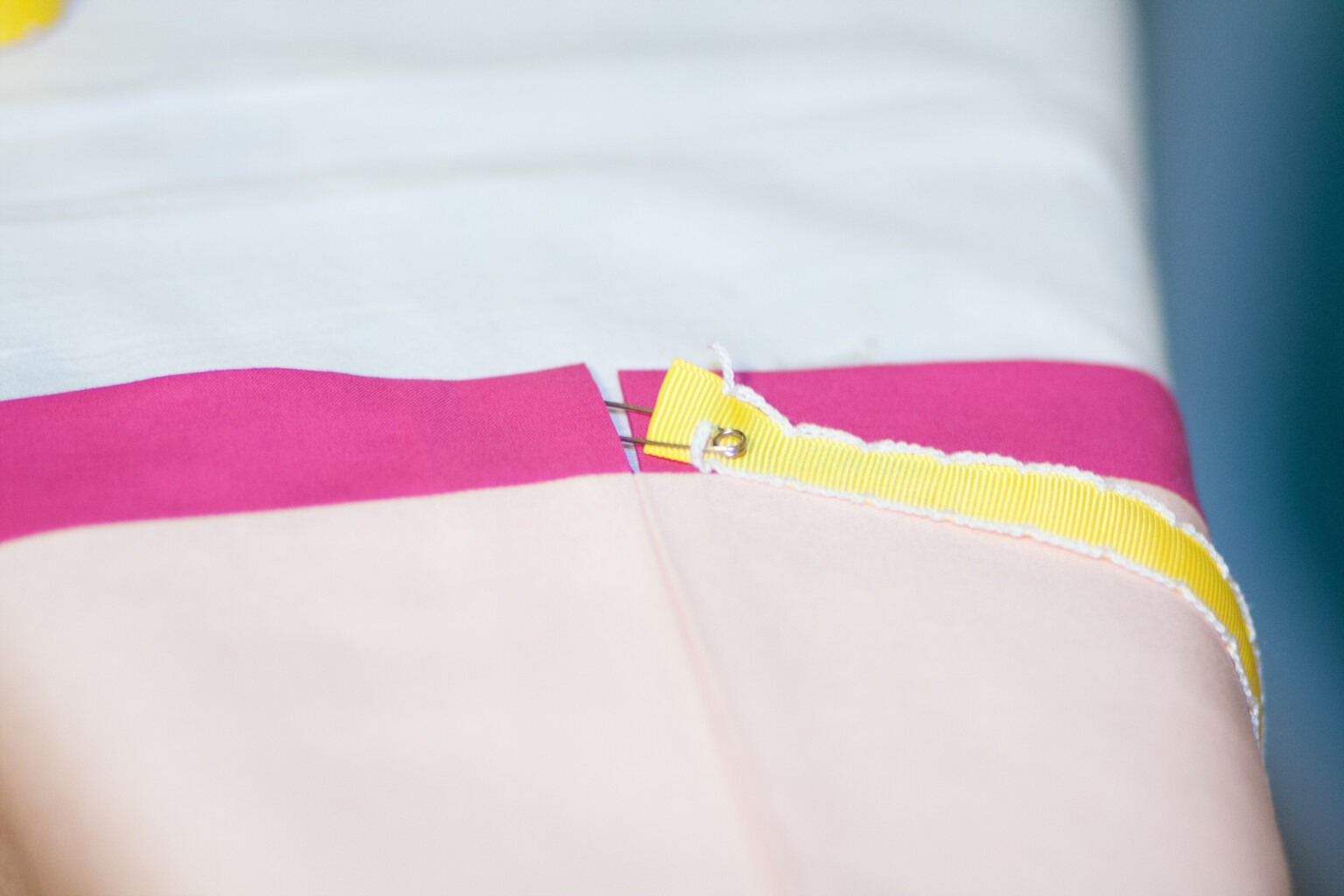 Attach a safety pin to the ribbon and feed it through the casing until it comes out the other side, right next to where you began. Repeat this same process on the opposite side.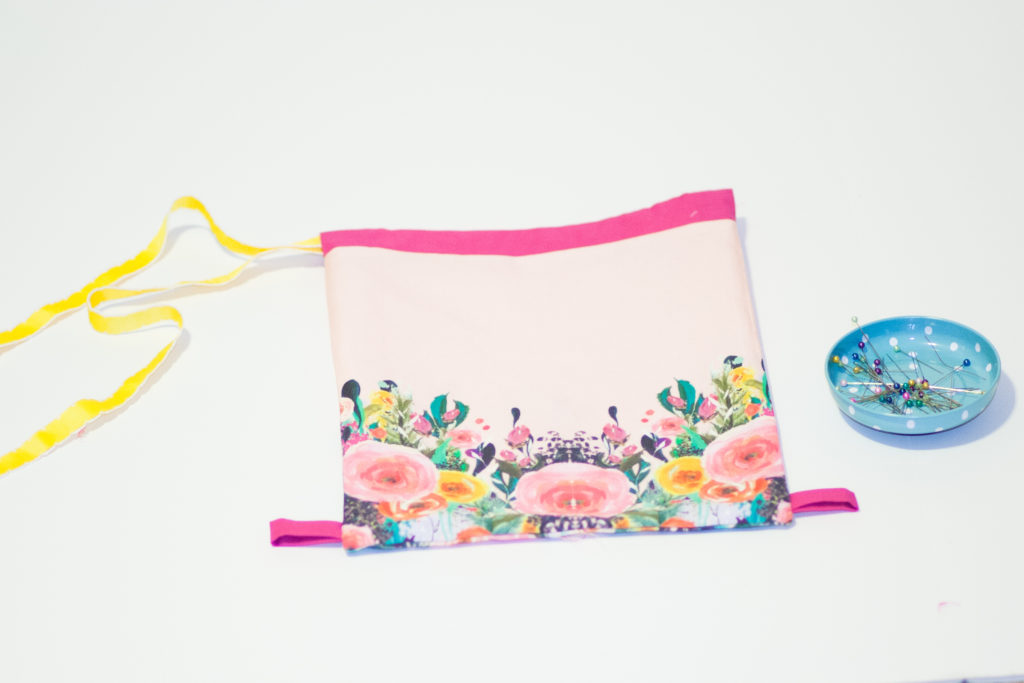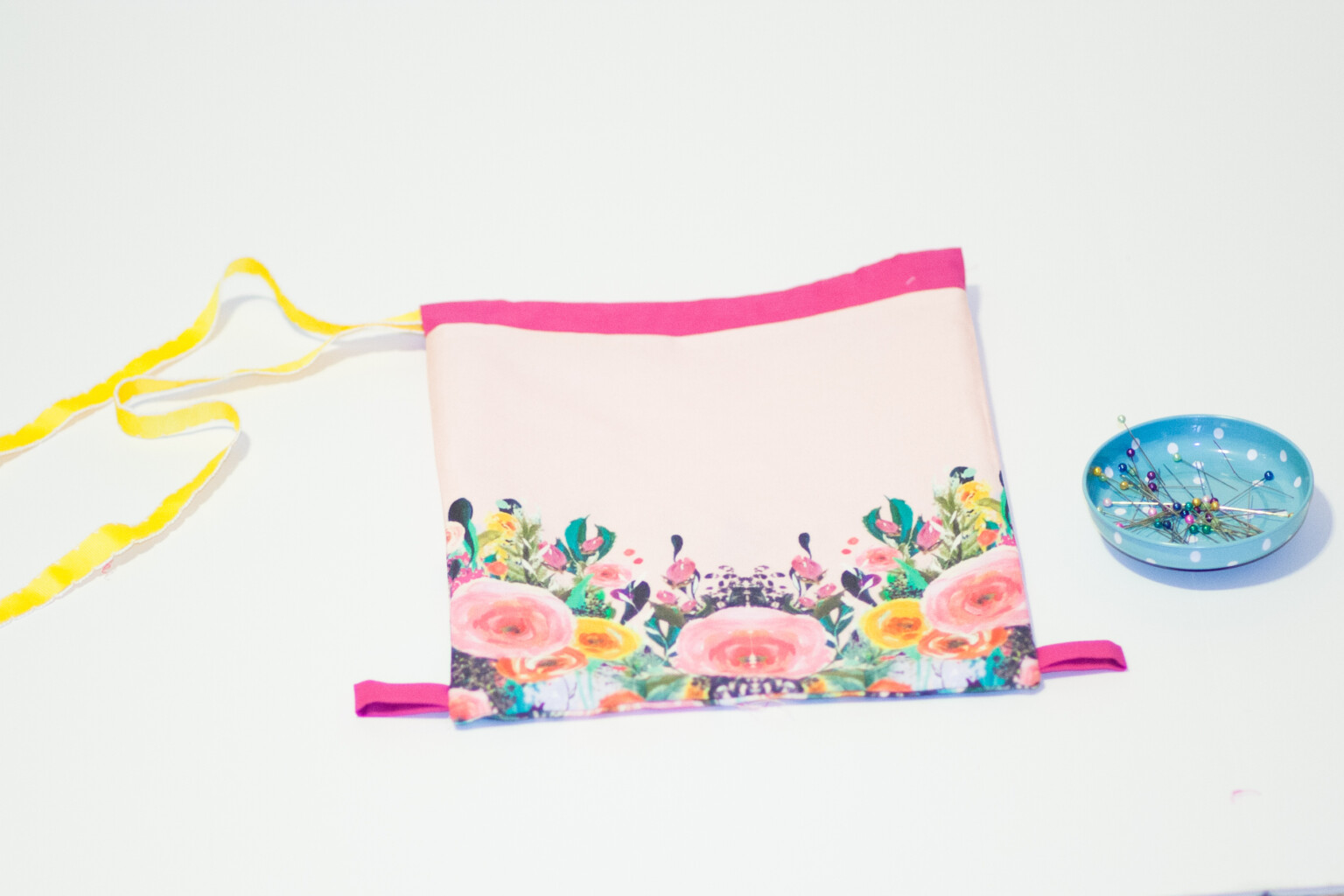 Adjust ribbons until they are equal lengths on either side.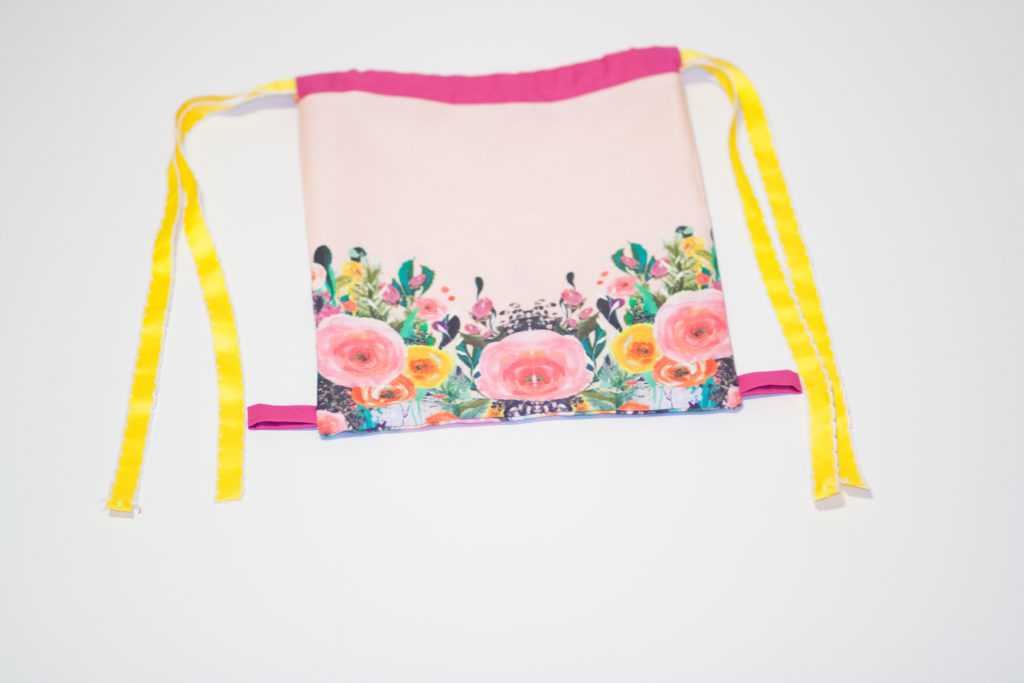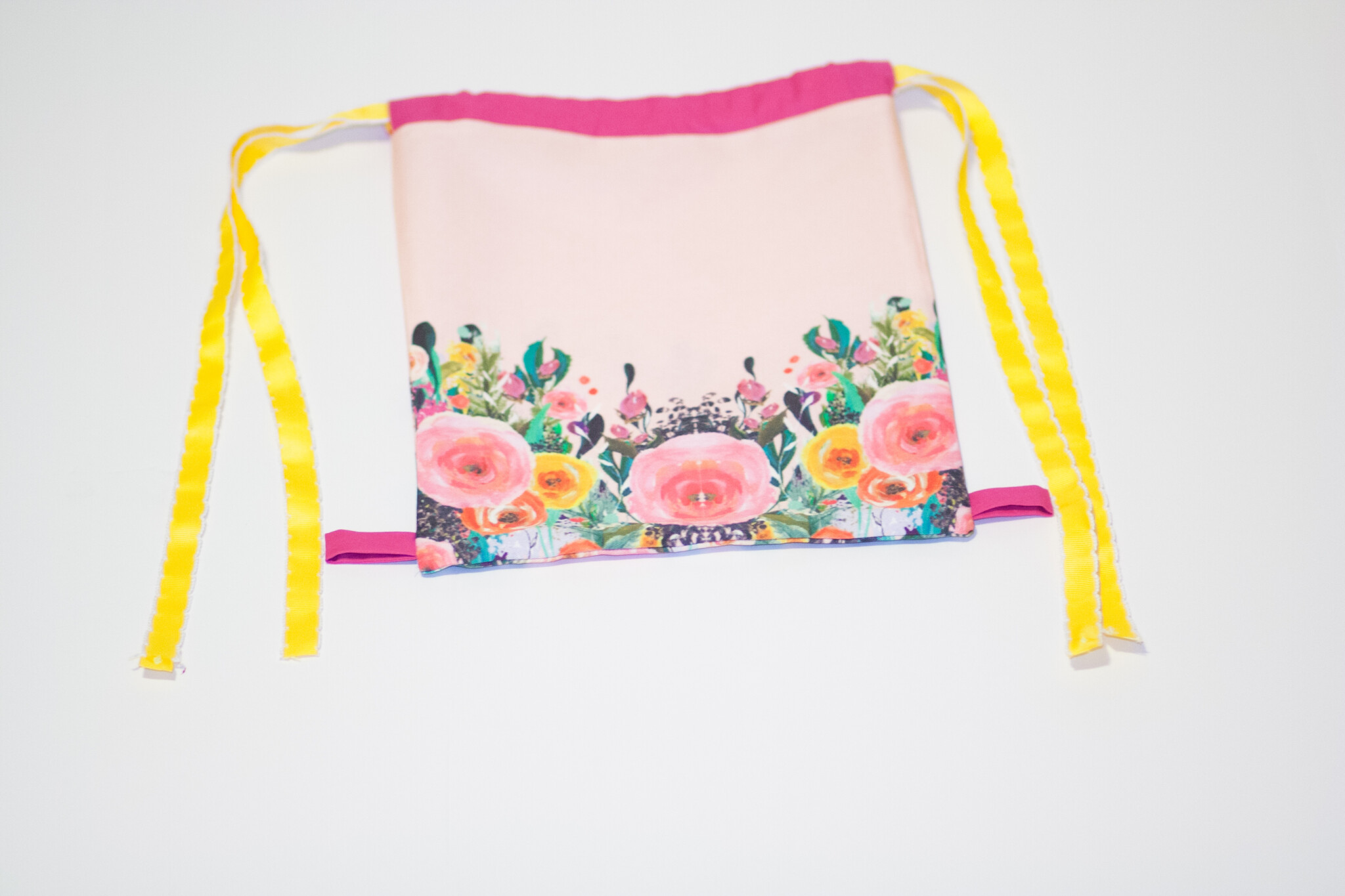 Feed one ribbon through the loop, then tie a knot or a bow. Finish by trimming the edge of the ribbon at an angle to prevent fraying any fraying.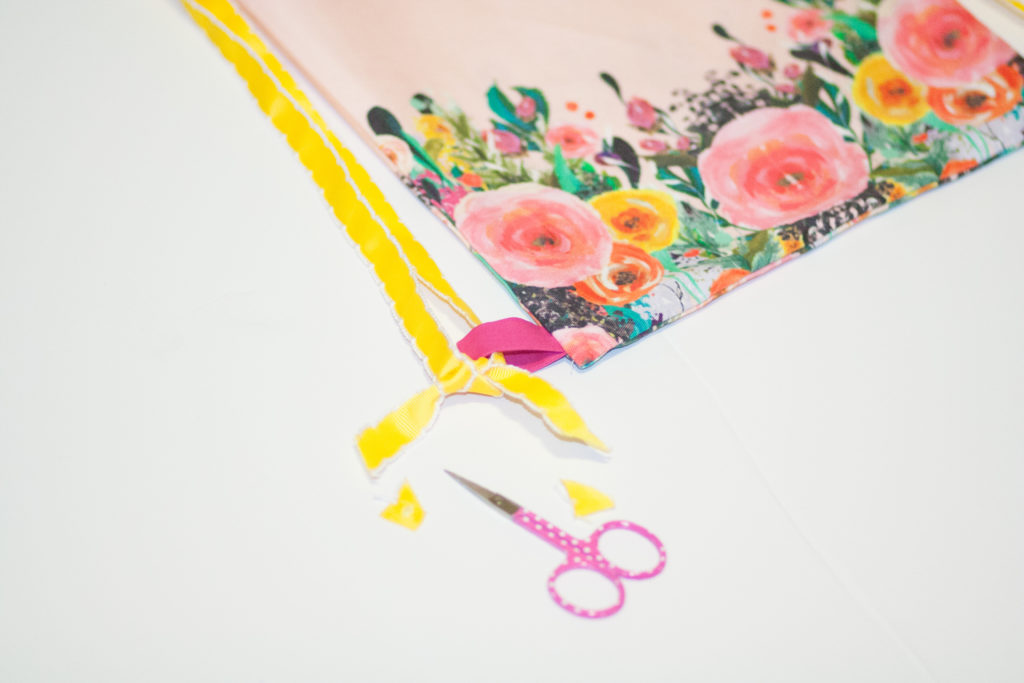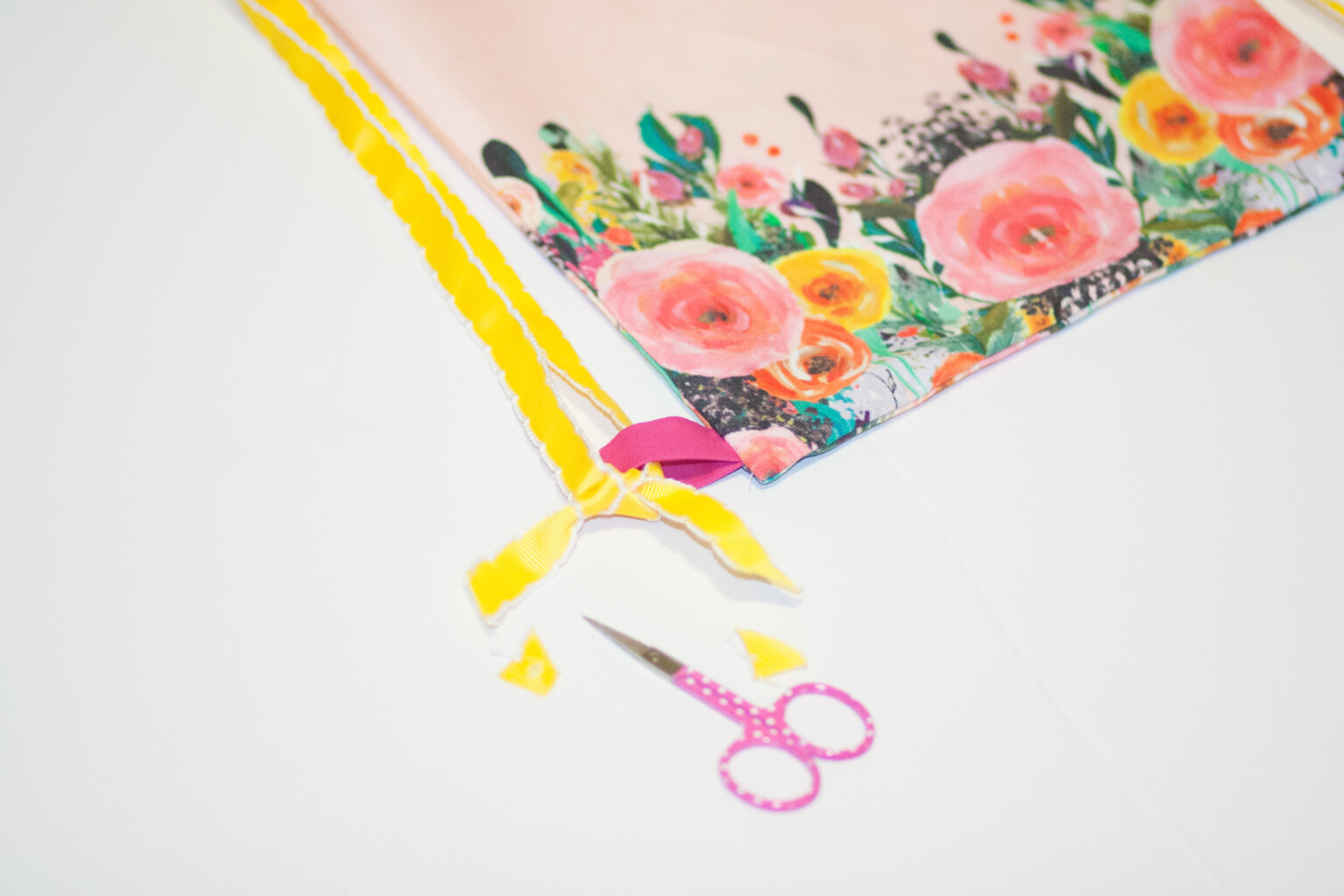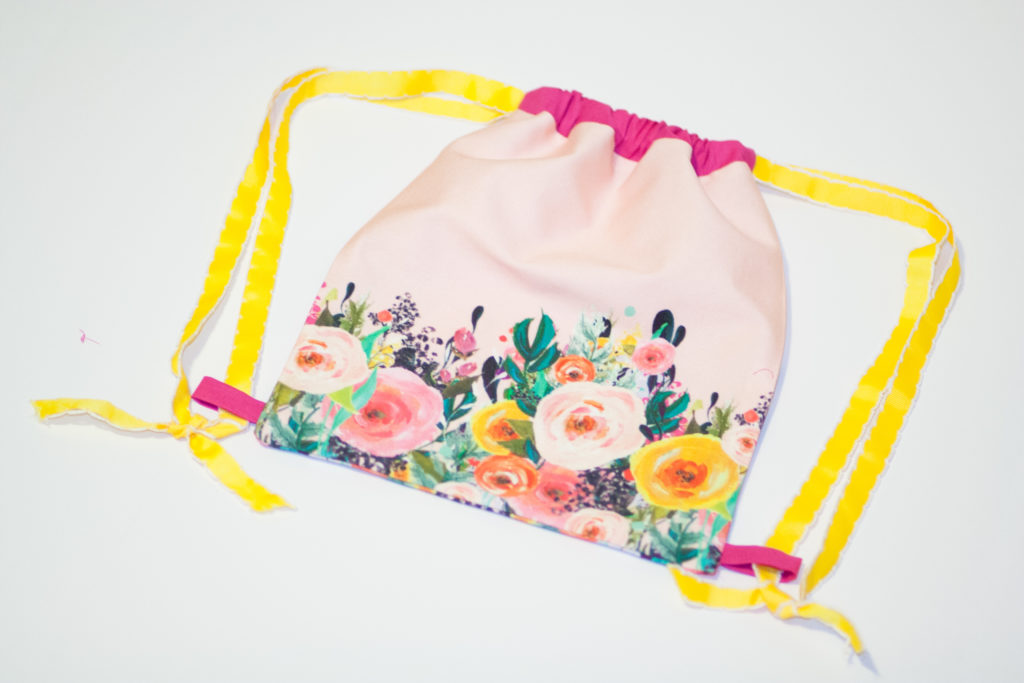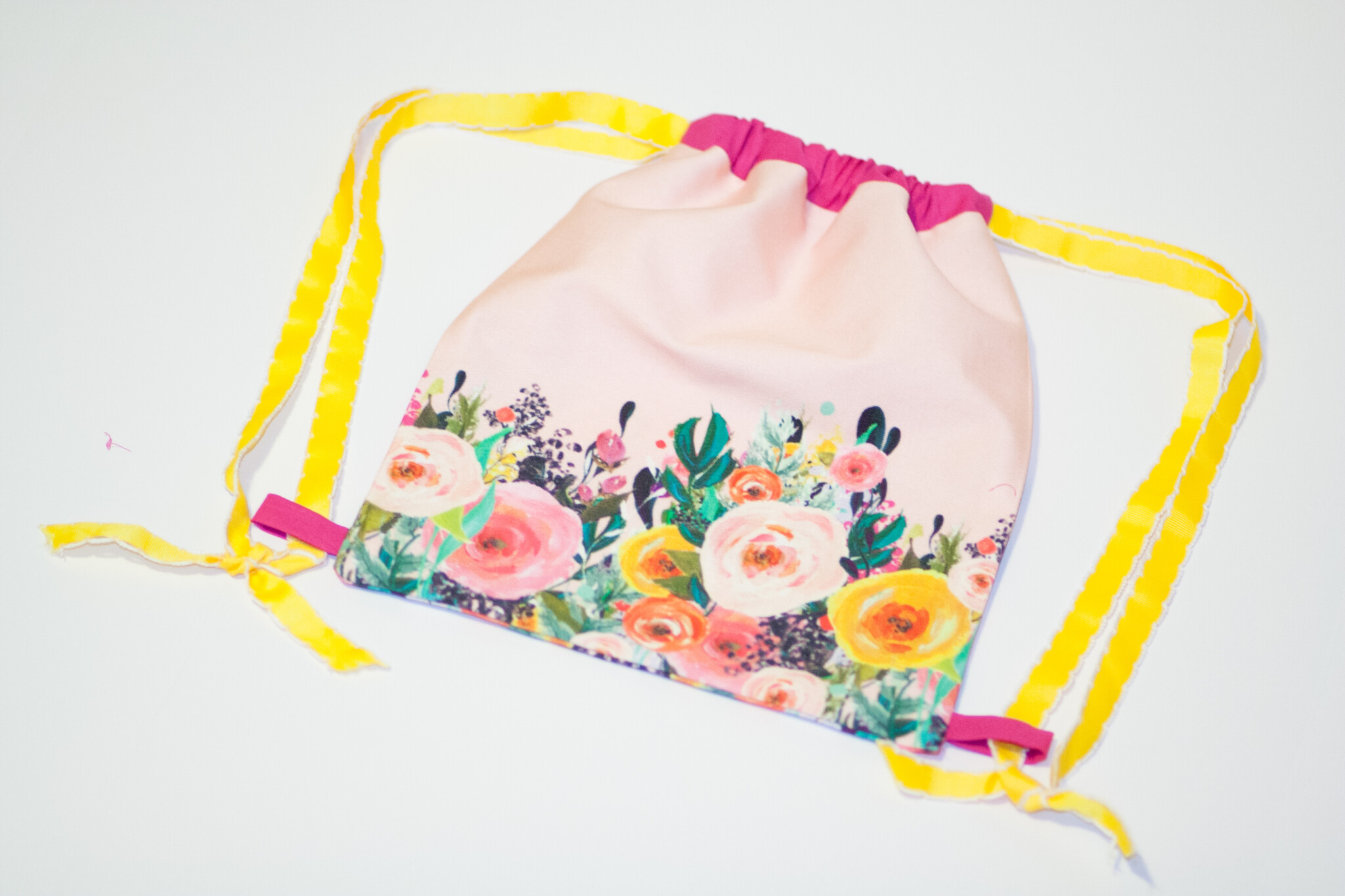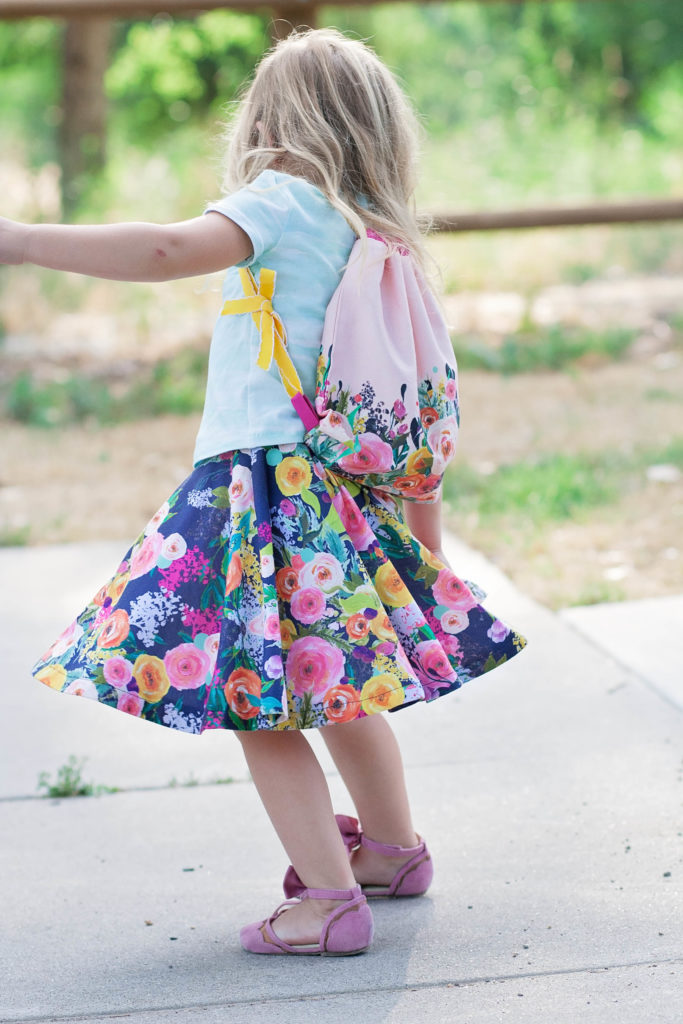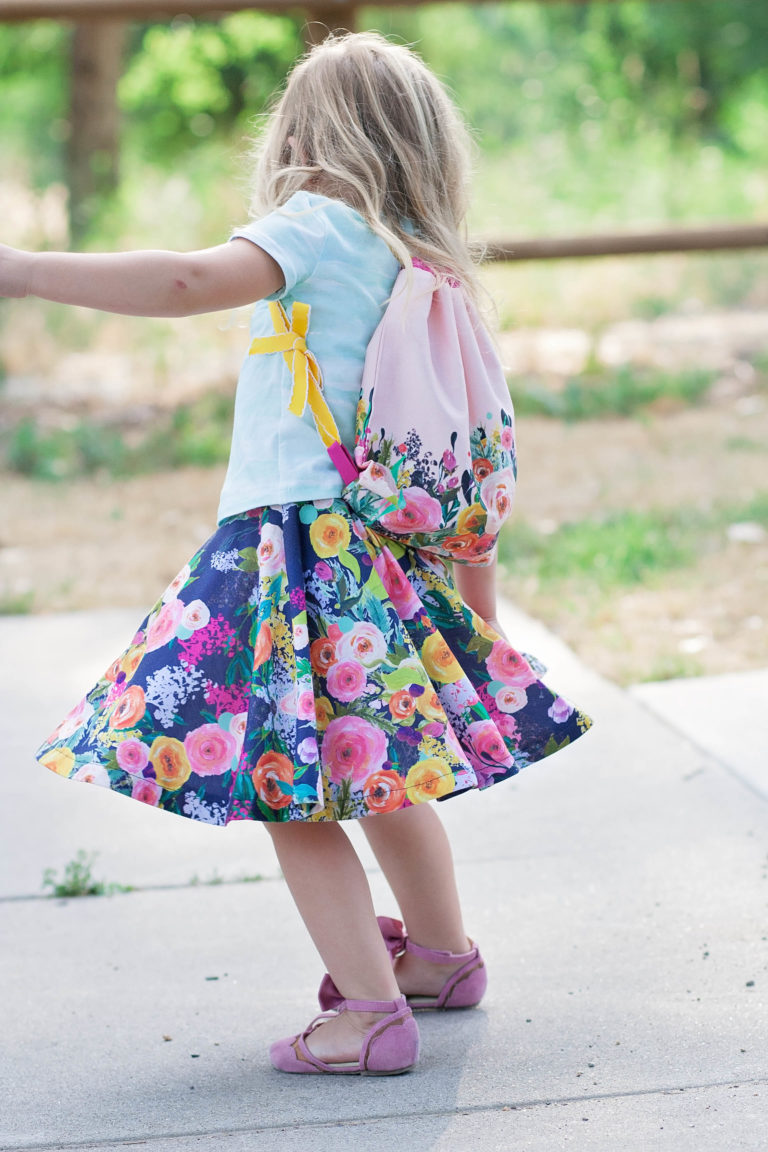 Want to do me a

HUGE

favor? I'd love it if you'd pin this drawstring backpack tutorial on Pinterest so you can easily come back to it later.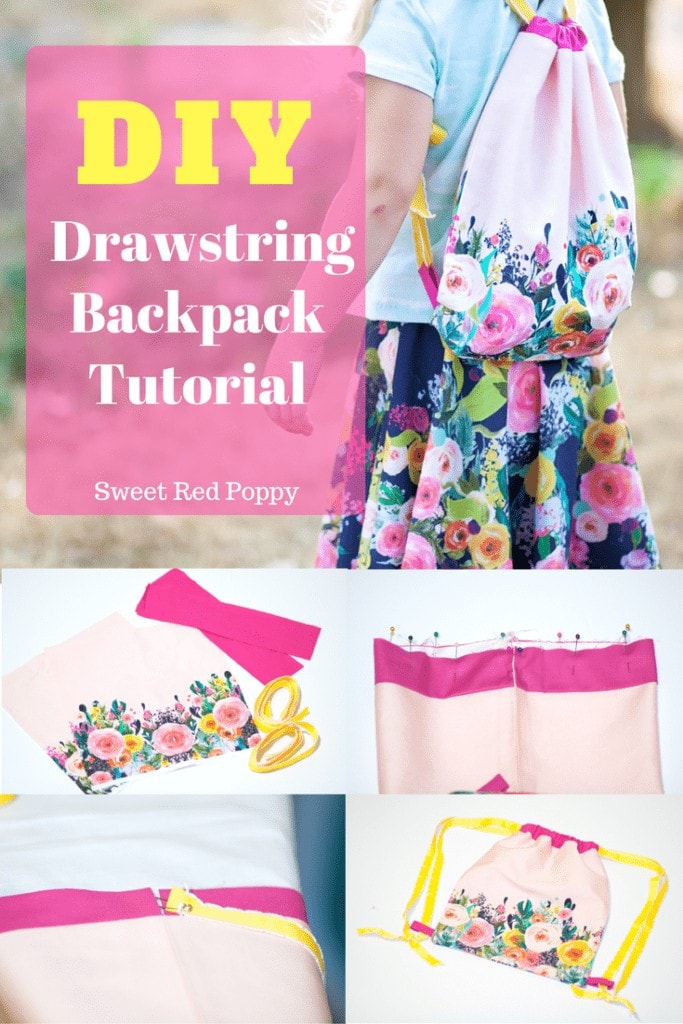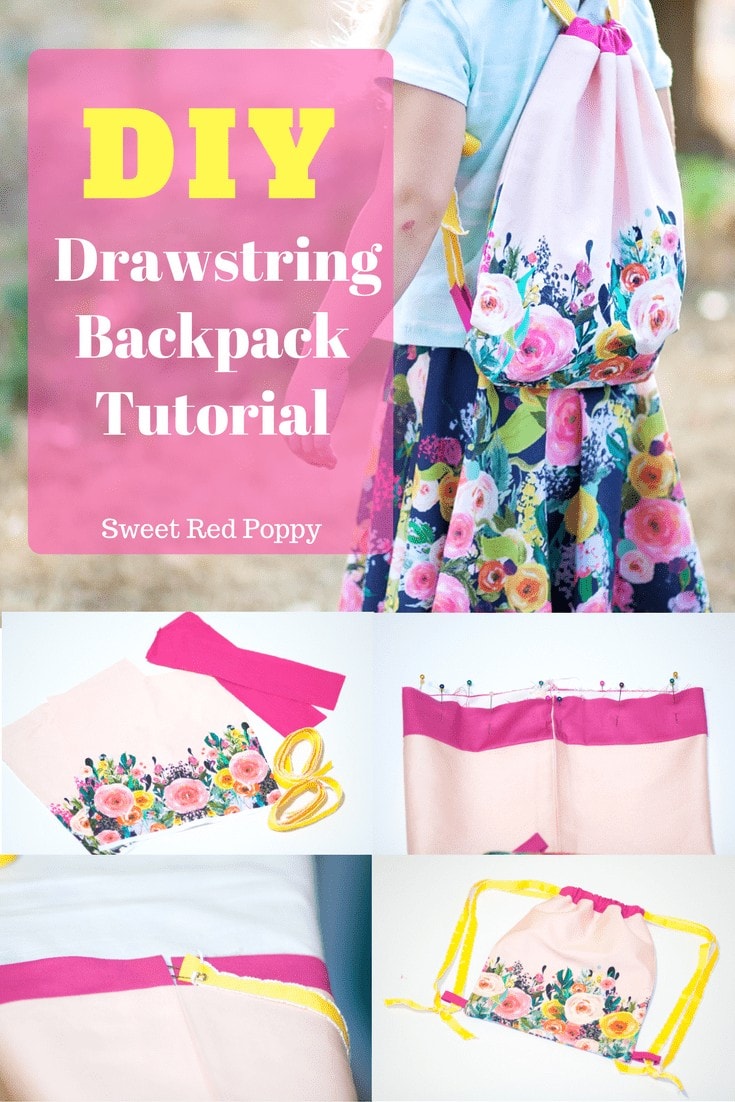 Save
Save
Save
Save
Save
Save
Save
Save
Save
Save
Save
Save
Save
Save
Save
Save
Save
Save